10 Best Museums in Helsinki ✔️ A Cultural Trip by a Local!
Are you visiting the amazing city of Helsinki, Finland? Then I am more than happy for you! As a local in this vibrant city, I am more than eager to share with you the best museums in Helsinki so that you can have the loveliest time during your visit. You get the chance to visit amazing places as well as learn about art and the amazing Finnish culture!
I have gathered the best 10 museums in the city and listed them below. You'll find military and history museums, art museums, and some practical information such as prices and visiting hours! All of these museums are perfect for people of all ages and of all tastes!
I highly recommend buying the tickets online in advance, some museums offer a discount if you buy them from the web shop instead of at the museum ticket office. And if you are a student, there are usually discounts for you!
Let's start exploring!
If you are in a hurry
See below the best 3 museums in Helsinki in case you don't have a lot of time to read the article or only a few days to visit the city!
Here are the main things to book in advance:
1. Learn about Finnish history at Suomenlinna Museum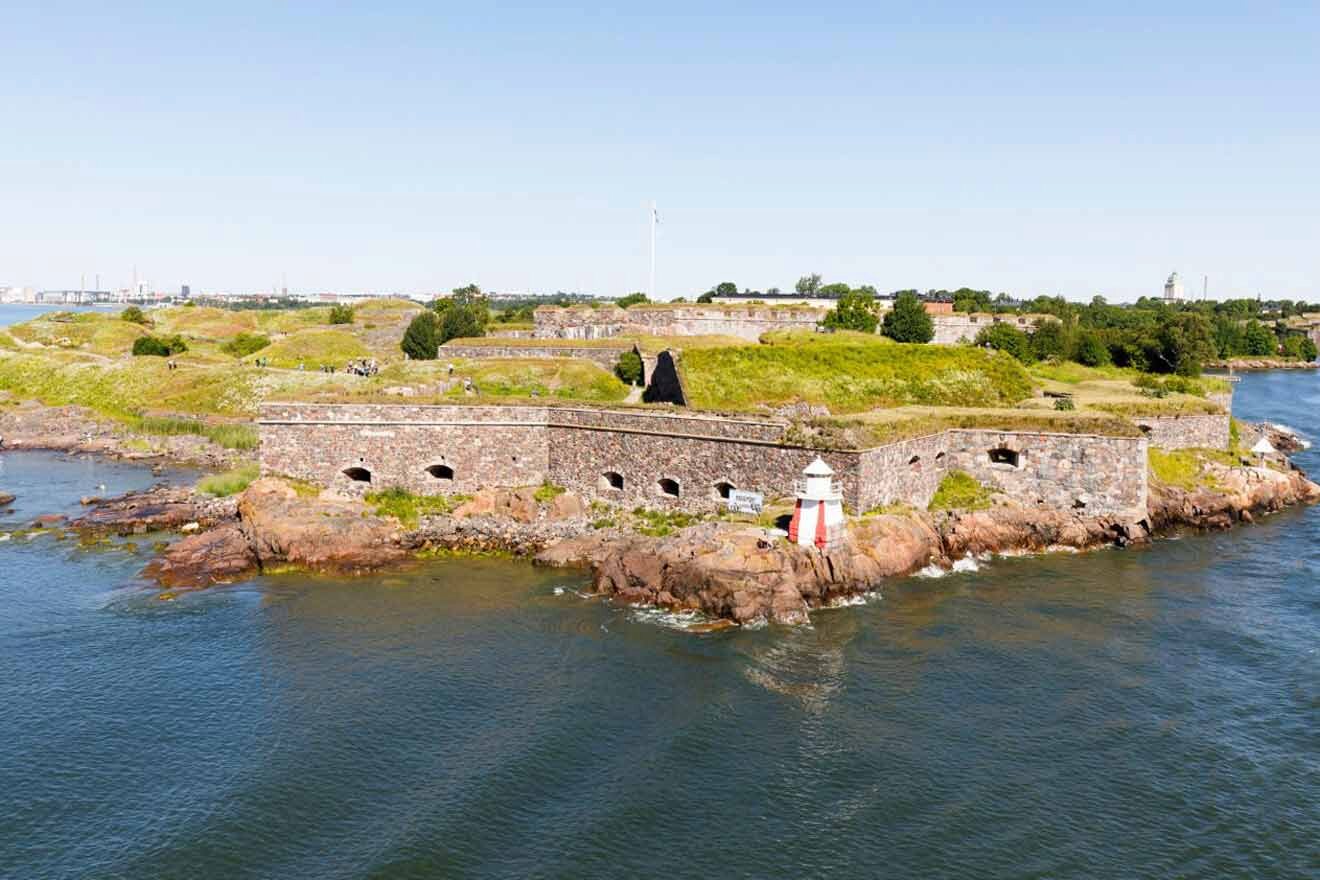 If you are traveling to Helsinki, one of the must-stops on your trip is Suomenlinna Fortress and Museum.
Suomenlinna Fortress and Museum have a rich military history, dating from the 1700s in the Swedish era and passing from the Russian era until the times of Independent Finland. While you are there, you could also pay a visit to the Military Museum (Sotamuseo) and enhance your history knowledge with Finland's military chronicles!
If you want to visit the museum on your own, you need to take a short ferry ride to Kauppatori, and purchase the tickets from the city's official public transport App (HSL). Alternatively, you can join this walking tour with a ferry ride and an authorized guide who will tell you all the tiny details about the museum and the island!
This place is beautiful both in summer and winter and great for the whole family.
Open hours: Monday to Sunday, 10 a.m. to 6 p.m.
Location: Suomenlinna C74, Suomenlinna, 00190 Helsinki
Price: €8 for adults, €4 for kids, €25 for the guided tour
2. Travel in time at The National Museum of Finland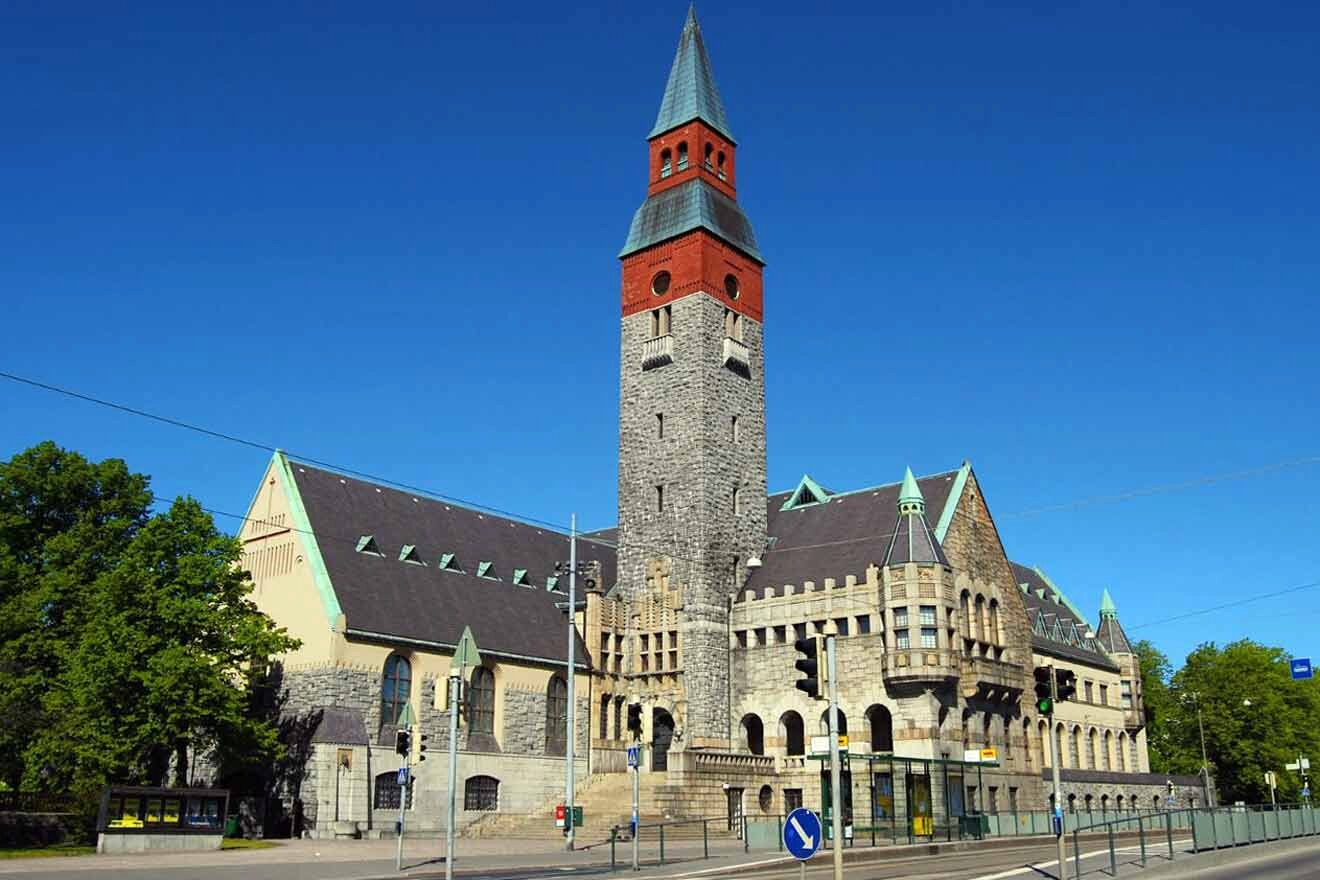 This museum is one of the oldest in the city of Helsinki, built in the 1910s and opened to the public 6 years later. This museum hosts pieces from Finland's cultural history to the present. You can find a vast range of artifacts, from Finland's folk culture to furniture. The main goal of this museum is to showcase how Finnish culture and society changed over the years and how it is presented today.
The National Museum of Finland operates in 10 different locations, but its main building is in Töölö, super near Helsinki's central railway station and the city centre. If you have kids, I highly recommend the open-air museum counterpart located on the beautiful Seurasaari island as well, it offers many activities for the little ones!
If you want to see the main city attractions and museums but don't feel like walking, then take this bus and ferry tour! Take a look at what's included and plan your day.  
NOTE: free museum ticket entrance on Fridays from 4 PM to 6 PM!
Open hours: Tuesday to Sunday from 11 a.m. to 6 p.m.
Location: Mannerheimintie 34, 00100 Helsinki
Price: €18 for adults
3. Have fun at the Kiasma Museum of Modern and Contemporary art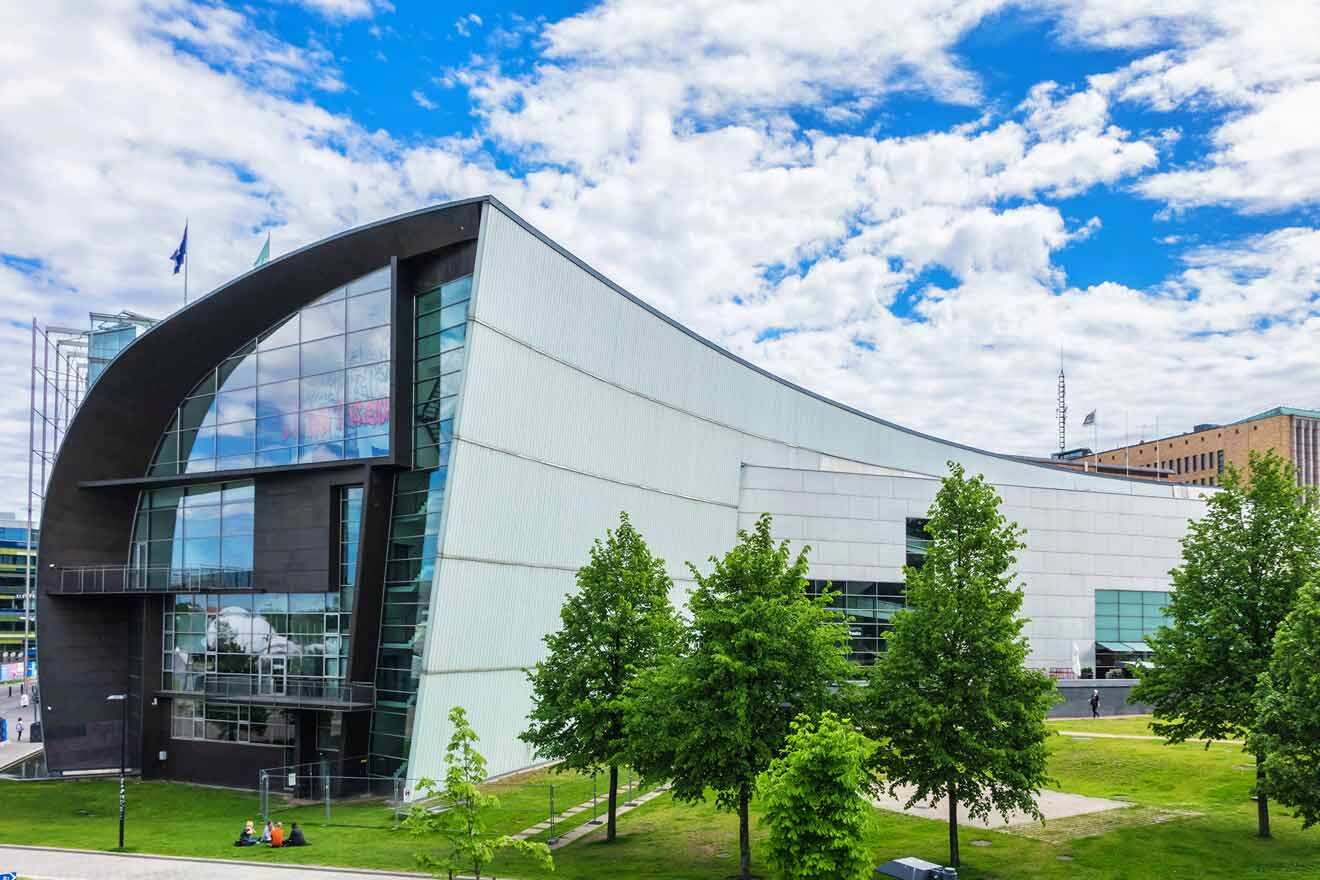 Without a doubt, this central Helsinki contemporary art museum is one of my favorites in Helsinki, it features modern art from Nordic artists apart from Finnish art. The museum is part of the Finnish National Gallery (together with Amos Anderson and Ateneum Museum) and offers guided tours and amazing changing exhibitions!
If you wish, you could visit the lovely museum shop where you can purchase souvenirs and the Kiasma café – nothing better than enjoying a warm coffee and a pastry after seeing amazing art! One of the cool things about this museum is the free entrance on the 1st Friday of every month!
The central location makes it a fantastic place to keep discovering the rest of the city attractions after your museum visit!
If you want to learn about the best areas of this beautiful city, then check out our guide on where to stay in Helsinki!
Open hours: Tuesday to Friday, 10 a.m. to 8.30 p.m./Saturday and Sunday, 11 a.m. to 5 p.m.
Location: Mannerheiminaukio 2, 00100 Helsinki
Price: €20 for adults
4. Visit the Museum of Finnish Architecture
This museum offers visitors a great chance to go through Finland's 20th-century architecture style, as well as materials and Finnish design, helping to understand social change and Finnish history throughout the different decades.
The museum offers some permanent and changing exhibitions exploring the different eras of the city and country with photographs and sketches, depending on the exhibition being held at the moment. What they all have in common is that they always explore the changing times and different events that made the cities what they are today!
I highly recommend taking this city walking tour to learn about Helsinki architecture for an enhancing experience and learning journey!
Open hours: Tuesday to Sunday, 11 a.m. to 6 p.m.
Location: Kasarmikatu 24, 00130 Helsinki
Price: €10 for adults
5. Go to the Didrichsen Art Museum, a former family home
This hotel is a must-stop if you want a unique experience while visiting Helsinki. The museum is located on the stunning Kuusisaari Island, 40 minutes away from the city center but well worth visiting alongside the museum. The museum itself is a family home that was converted into a museum.
Usually, the museum has 3 exhibitions yearly, featuring international artists, old European art (they've even held Vincent Van Gogh exhibitions in the past), pre-Columbian art, and of course, a permanent collection of Finnish visual art. They also have an outdoor sculpture park which you can visit for free.
Take the opportunity to not only see astonishing Finnish and international art pieces but also explore one of the many stunning islands Helsinki has. It is a great plan for the entire family!
Open hours: Tuesday to Sunday, 11 a.m. to 6 p.m.
Location: Kuusilahdenkuja 1, 00340 Helsinki
Price: €16 for adults
6. Explore the industrial arts at the Design Museum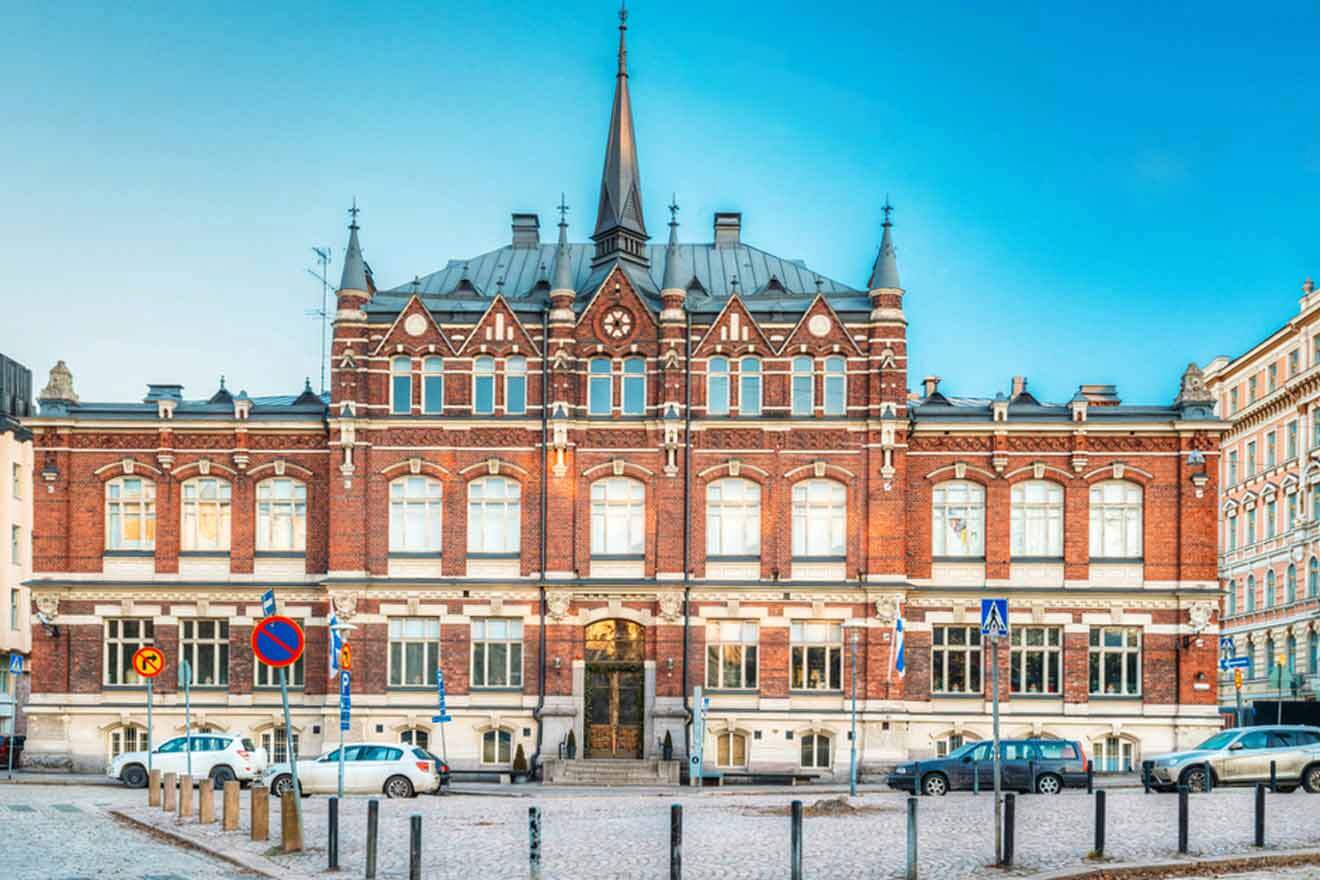 I highly recommend all travelers visit this Finnish museum to explore Finnish industrial art through its designs. In the museum, you can find cell phones, clothing items, glassware, and stunning graphic design art. All the exhibitions have physical and media to help you understand and explore how Finnish design evolved and how it represents the different identities in society.
The museum hosts morning talks once a month, where designers talk about their work and experiences. This is completely free, so I suggest attending if you have the chance! Another pro tip would be taking any of their guided tours to make the experience even more memorable!
The museum is located in the beautiful area of Punavuori, so go for a stroll afterward and check out the nice cafés!
Open hours: Tuesday to Sunday from 11 a.m. to 6 p.m. (changes every season)
Location: Korkeavuorenkatu 23, 00130 Helsinki
Price: €15 for adults
7. Marvel at art at Helsinki Art Museum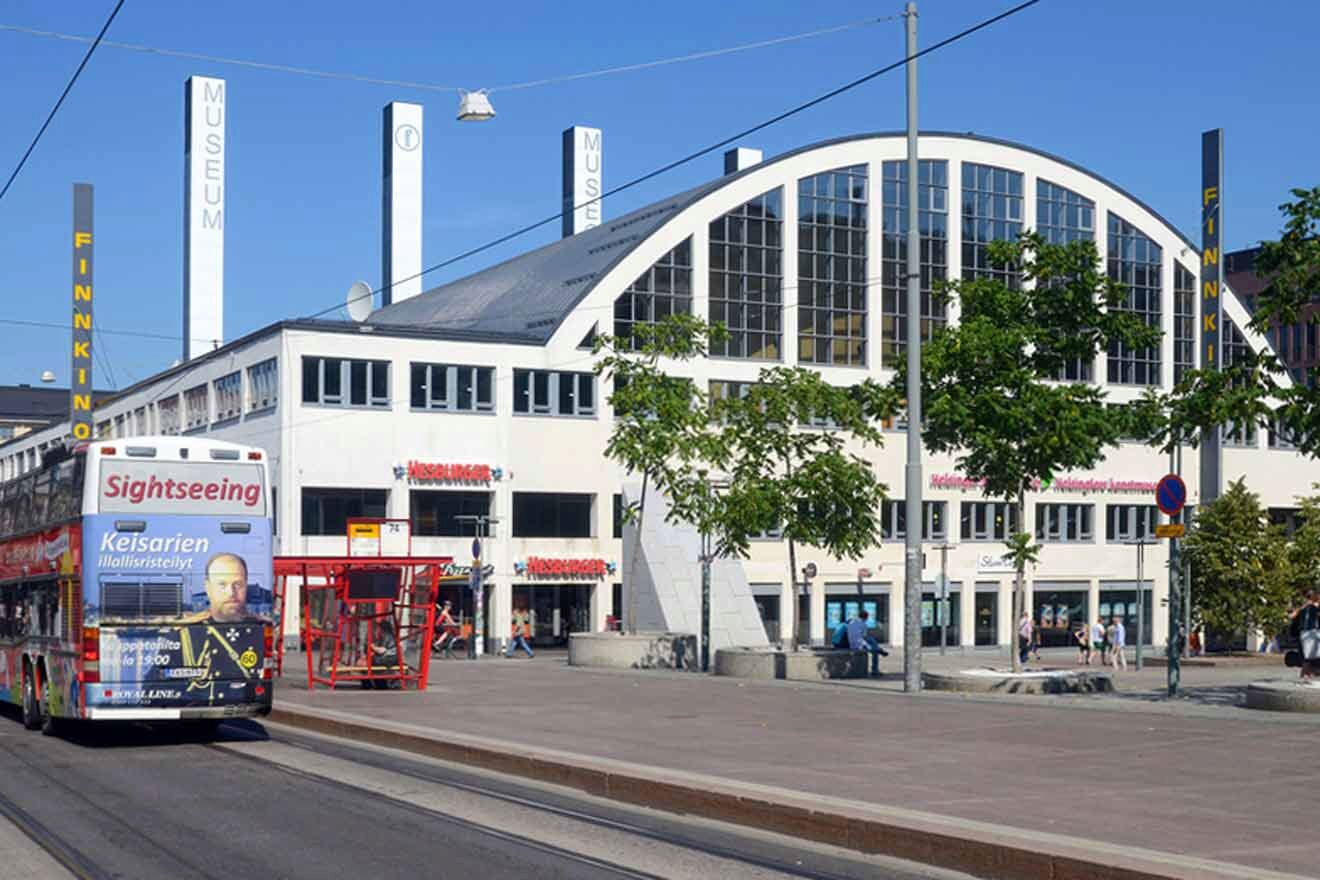 This is another of my favorite Helsinki museums. Apart from having a staggering permanent exhibition that is always on display, they have changing exhibitions of prominent Helsinki artists and public art that you can find during your strolls in the city. You can book guided tours to understand the history behind the art better and buy nice souvenirs in their shop.
What I love about this museum is that they hold art workshops every day, and all relate to the current exhibition. The workshops usually last around 3 hours, and materials are provided! Sometimes they even have workshops dedicated specifically to toddlers!
Open hours: Tuesday 10 a.m. to 5.30 p.m. and Wednesday to Sunday 11.30 a.m. to 7 p.m.
Location: Eteläinen Rautatiekatu 8, 00100 Helsinki
Price: €16 for adults
8. Spend time at Sinebrychoff Art Museum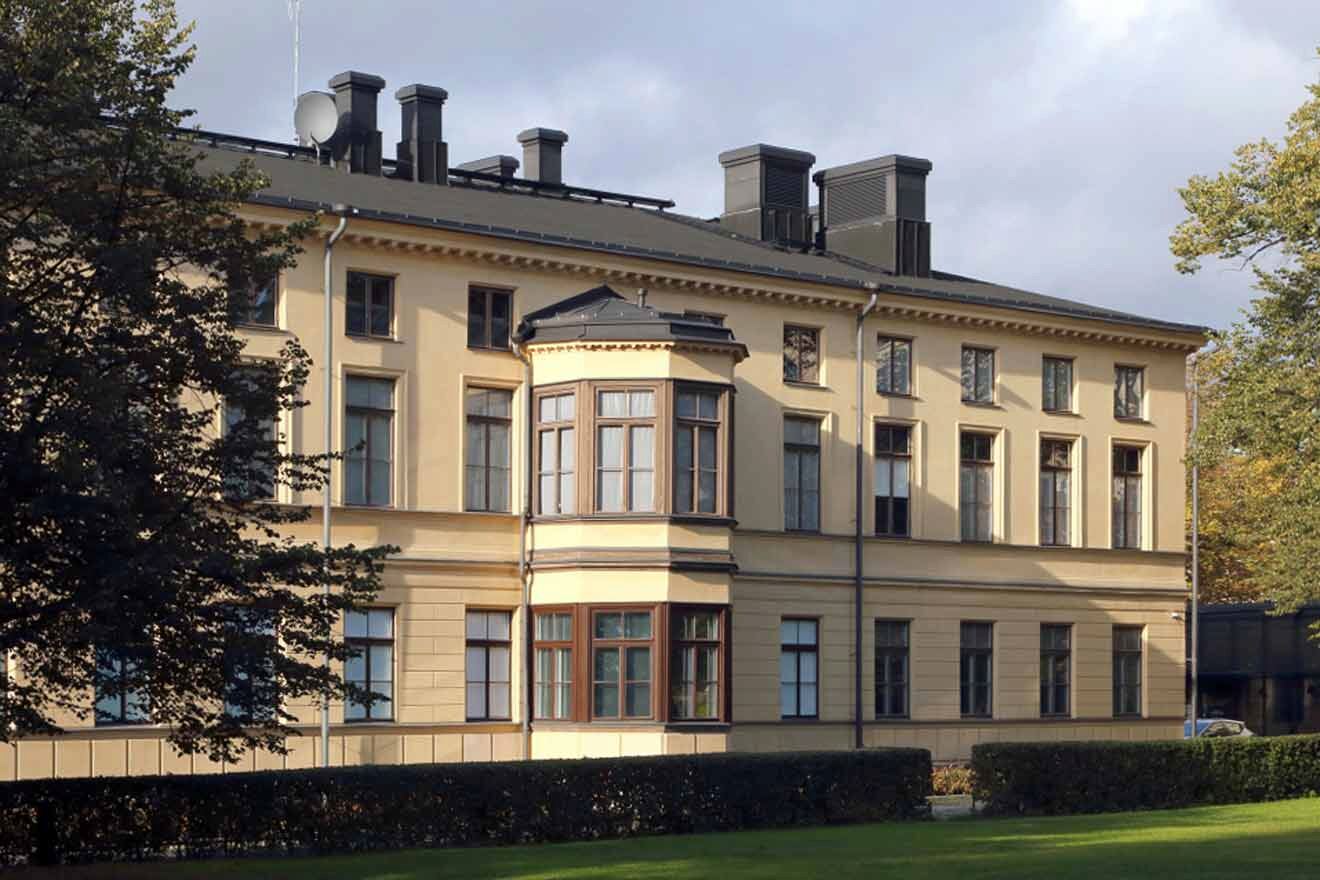 Would you believe this is yet another house museum? It belonged to the Sinebrychoff family, who built it in the 1840s, so even the building itself has a rich history.
The 1st floor used to be a brewery and servant kitchen and hall, and the 2nd floor would work as a family home. With time the family house turned into a museum, kept untouched with its delightful French-style wallpapers and classic art pieces!
The house survived the Winter War bombings of 1939 and 1940 and was restored afterward. Presently, on the 1st floor, you'll find astounding changing exhibitions, which you can see for a fee, and on the 2nd floor is still the family home, open to visitors for free!
Open hours: Tuesday to Friday from 11 a.m. to 6 p.m. ( Wednesday until 8 p.m.), and Saturday to Sunday from 10 a.m. to 5 p.m.
Location: Bulevardi 40, 00120 Helsinki
Price: €18 for adults
9. Admire the permanent exhibitions at Amos Rex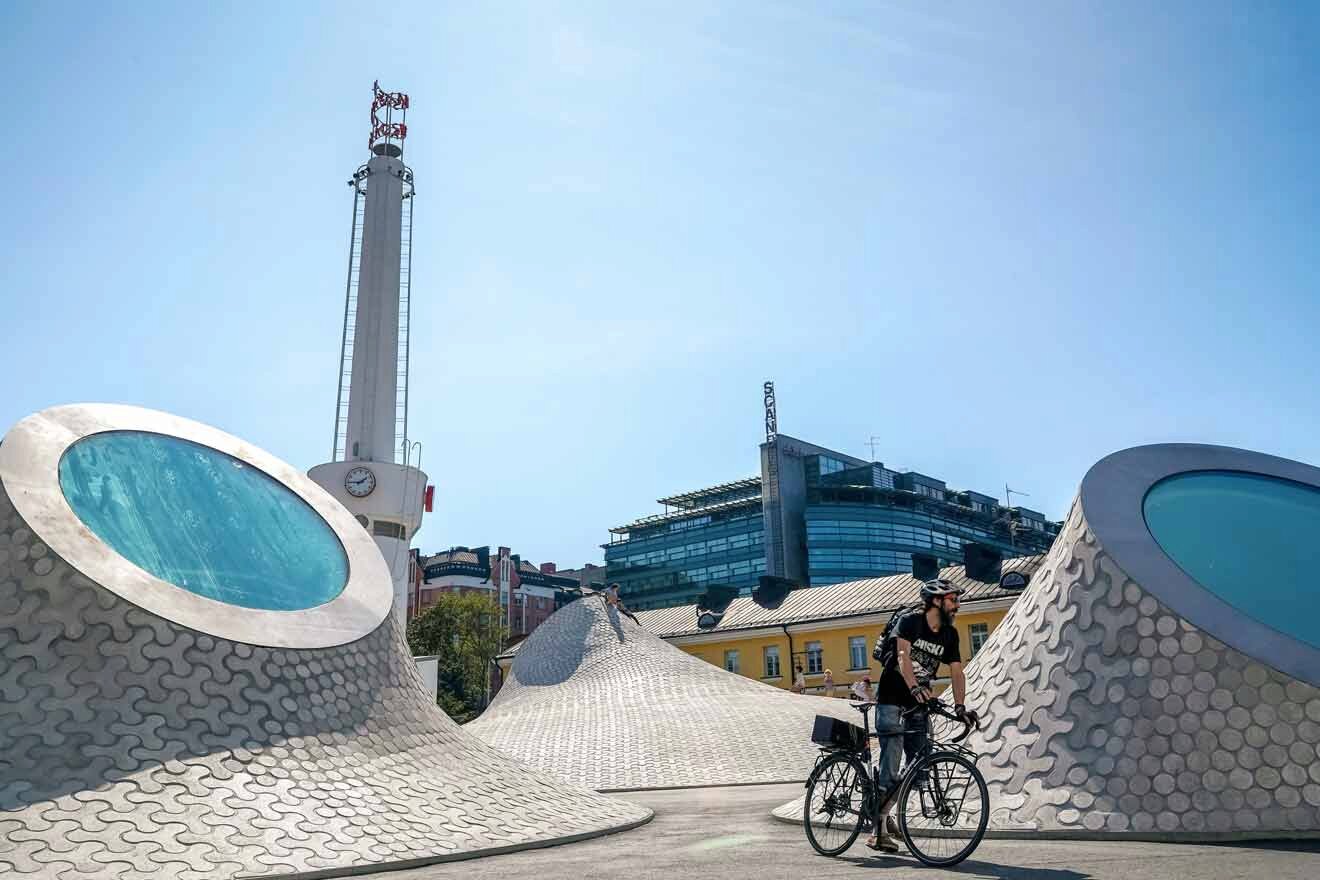 You'll find this museum in Kamppi, close to the main bus station and the train station, but it's bound to catch your eye anyway with its stunning architecture mixing elements from the past and the present and adding a futuristic vibe!
Named after the arts patron Amos Anderson, the museum features changing exhibitions as well as special events, some of them with free entrance. There is also a permanent collection, which is one of the biggest private collections in Finland, featuring Finnish art from the 1900s.
A visit to this museum is a must. Pay a stop to the museum shop museum, and check for special events for children if you are visiting with little kids!
Open hours: open from Wednesday to Monday from 11 a.m. to 6 p.m. on weekdays and until 5 p.m. on weekends
Location: Mannerheimintie 22-24, 00100 Helsinki
Price: €20 for adults
10. Encounter Finnish art in Ateneum Museum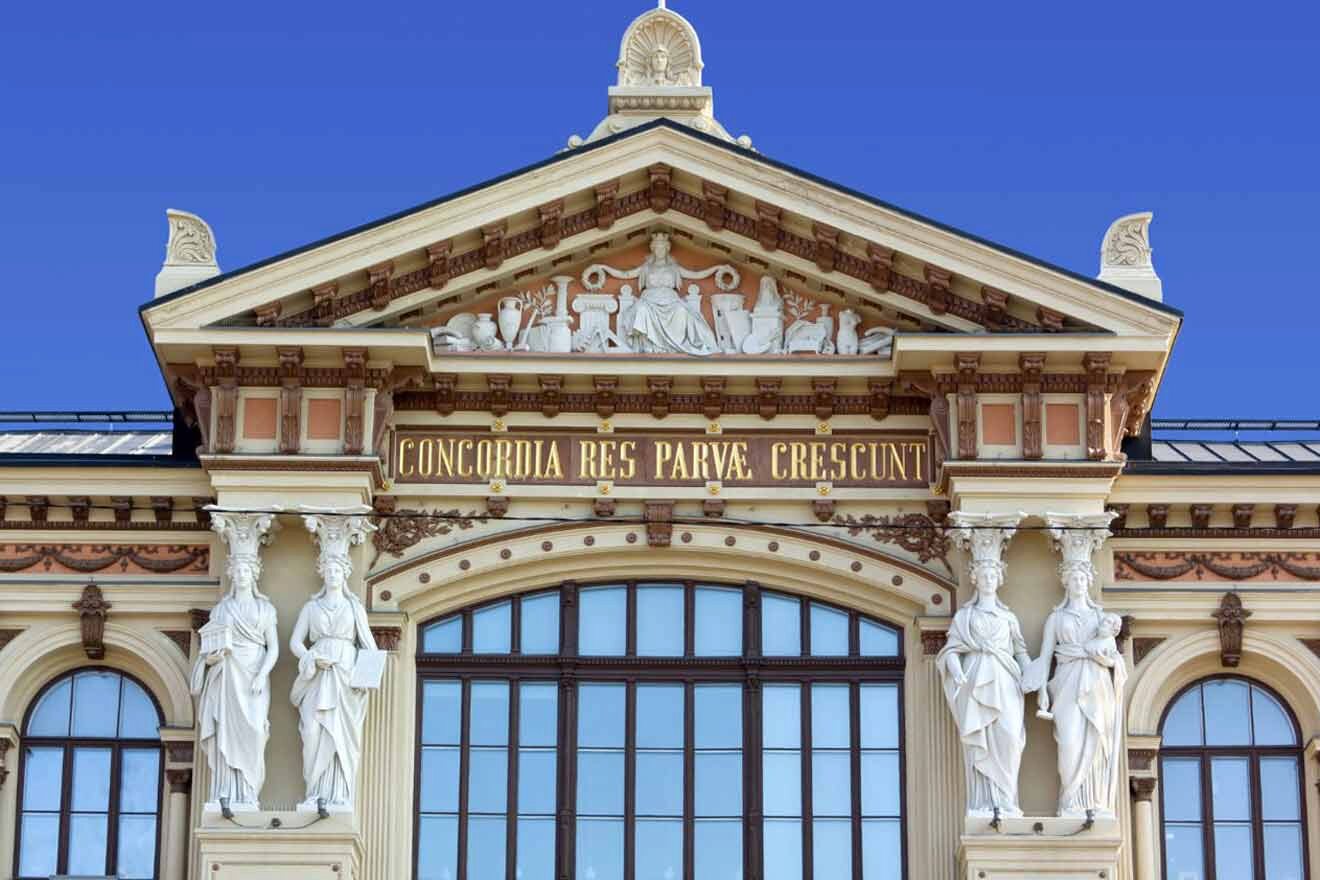 This museum is right in front of the main train station featuring astonishing Finnish art, from the 18th century to modernity, from artists such as Akseli Gallen-Kallela and Ellen Thesleff, helping you understand Finland's history and art development. It also hosts over 30,000 Finnish National Treasures!
There are even collections from artists like Paul Gauguin and Vincent Van Gogh.
Apart from the permanent collections, there are changing exhibitions as exciting as the permanent art pieces! Wouldn't it be great to see amazing art and end the day with an afternoon cuppa tea in their amazing bistro?
If you have kids, there are free workshops included with your entrance ticket on Saturdays.
Open hours: Tuesday to Friday, 10 a.m. to 8 p.m.; Saturday to Sunday, 10 a.m. to 5 p.m.
Location: Kaivokatu 2, 00100 Helsinki
Tickets price: €20 for adults
| | |
| --- | --- |
| 🇫🇮 Best Helsinki Museum: | Suomenlinna Museum |
| 🏛️ Best history museum: | The National Museum of Finland |
| 🧑‍🎨 Top art museum: | Kiasma Museum of Contemporary Art |
|  🦄 Top unique museum: | Amos Rex |
FAQs about the best museums in Helsinki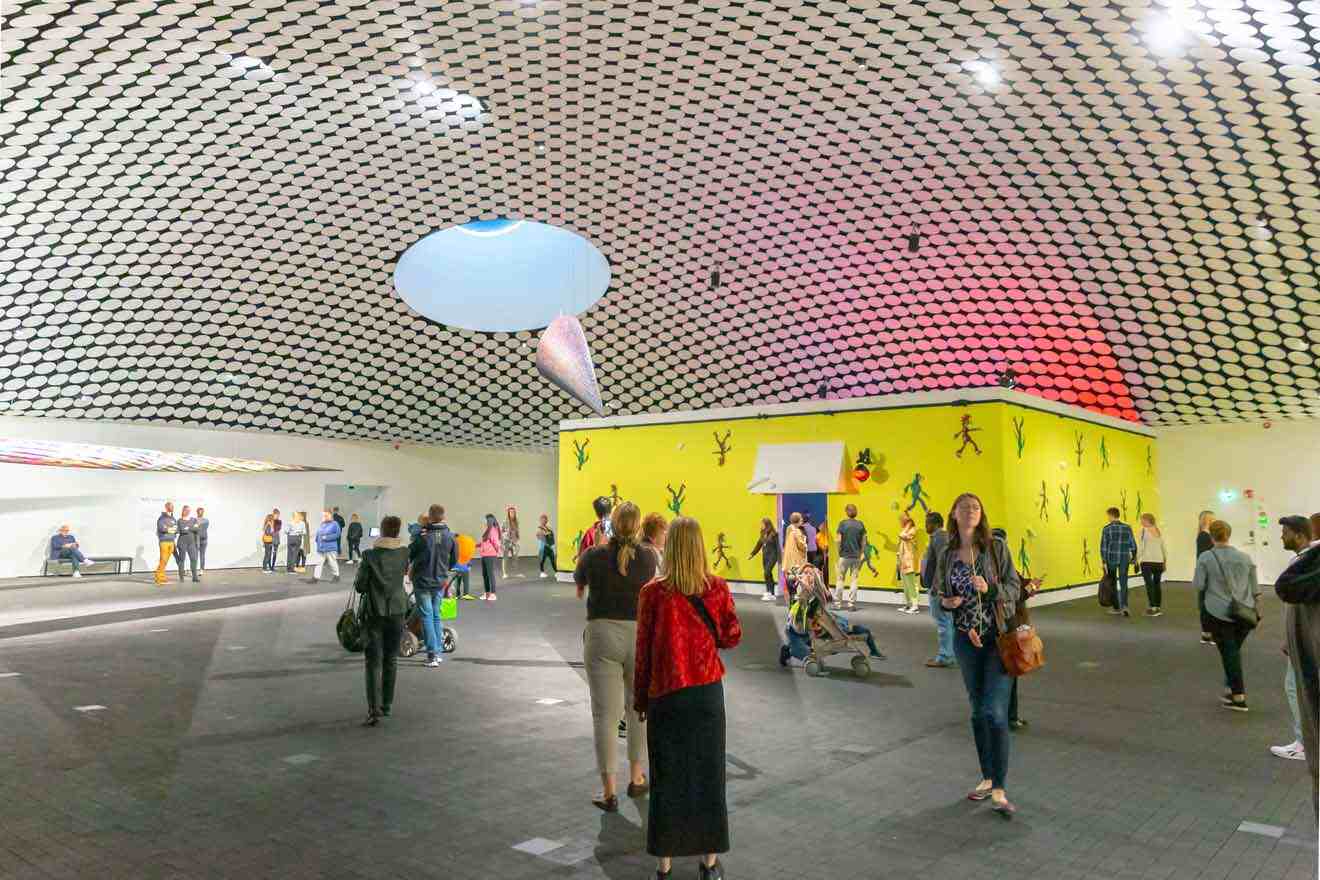 👛 Which Helsinki Museum has free entrance days?
🥇 Which is the must-see Helsinki Museum?
👪 Which is the best museum for families?
🇫🇮 Which is the most unique Helsinki museum?
The most unique Helsinki museums with amazing architecture are Amos Rex and Didrichsen Art Museum, located on an island and used to be a family home!
Conclusion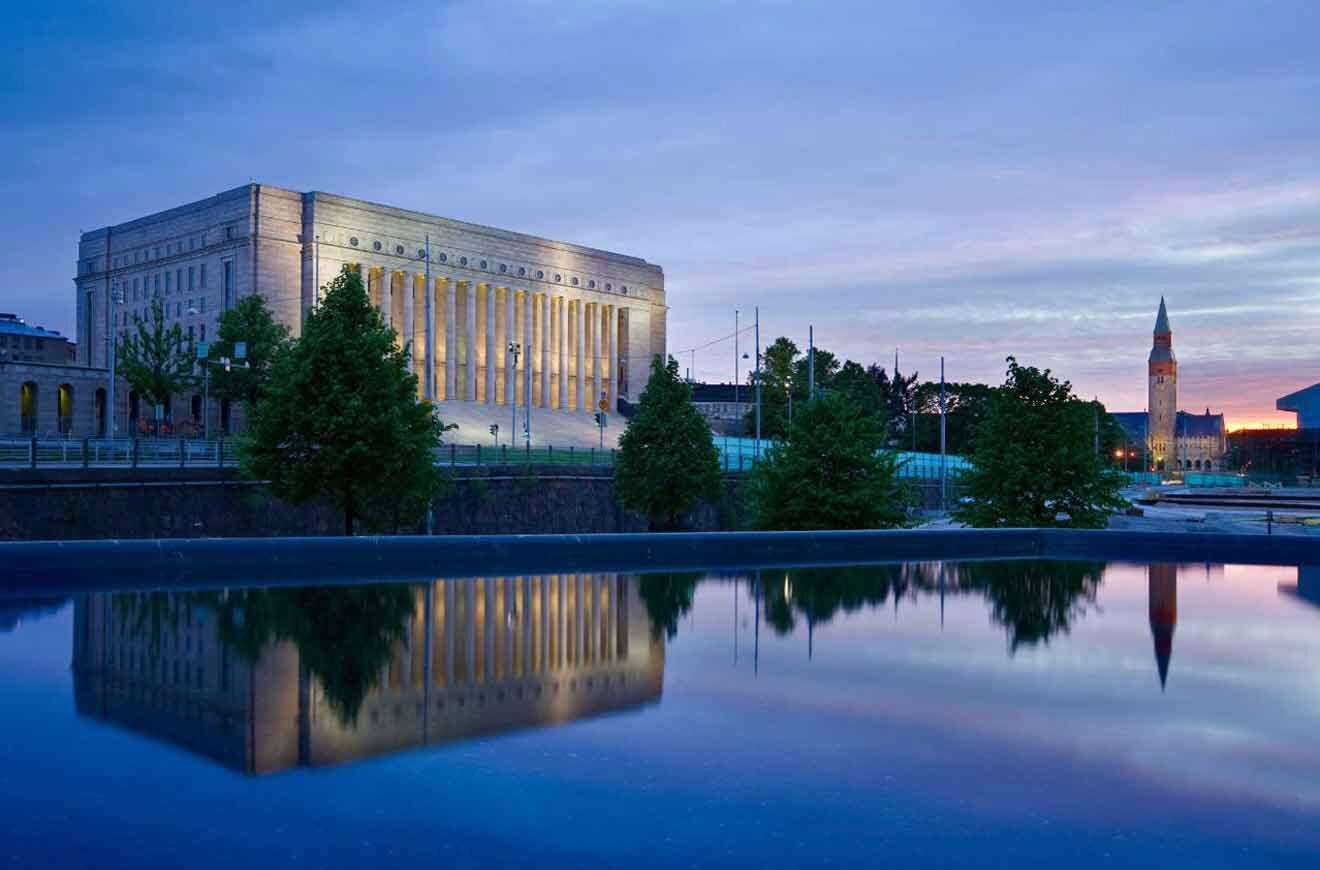 That is a wrap for today, my sweet humans! Those were the best museums in Helsinki! Honestly, I am so happy you are visiting the lovely city I call home! All the museums here are top-notch, and you will have a lovely time learning about Finnish history, art, and culture! 💞
Visiting museums is a great way to learn about the country you are visiting and get to know all the different areas in the city you are vacationing in! But remember to buy your tickets in advance. Some offer discounts when you buy them in their webshop, and if you are a student, take your student card with you for all the nice city discounts!
Which of these museums are you more excited about visiting? Let me know in the comments!
Until the next adventure,
Daniela
---
Pin it for later!
Pin it for later!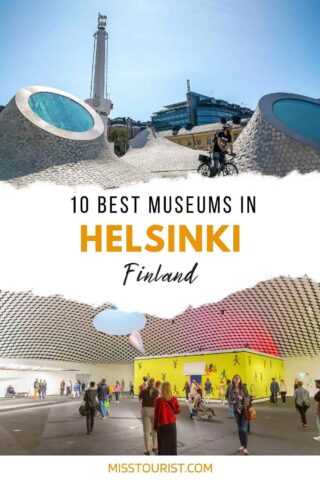 Products You May Like