11 Epic Options for an Arctic Circle Tour From Fairbanks
Are you looking for the best Arctic Circle tour from Fairbanks? Well, today's your lucky day because this list is coming fresh outta oven!
Seeing how popular these tours are, I spend hours and hours browsing the web, picking and comparing tours to make this ultimate list of the very best ones. But I didn't stop there. The cherry on this cake is the bonus section that I added with the best tours you can take in and from Fairbanks to make this trip the journey of a lifetime.
But before we start, remember one thing: book your tours in advance! You're not the only one looking for these tours, so play smart and save your spot. You can thank me later!
Now, fasten your seatbelts, and let's go! 🛫
If you are in a hurry
Here only for the icing on the cake? Okay, okay! Get the finest ones below:
1. Take the classic Arctic Circle tour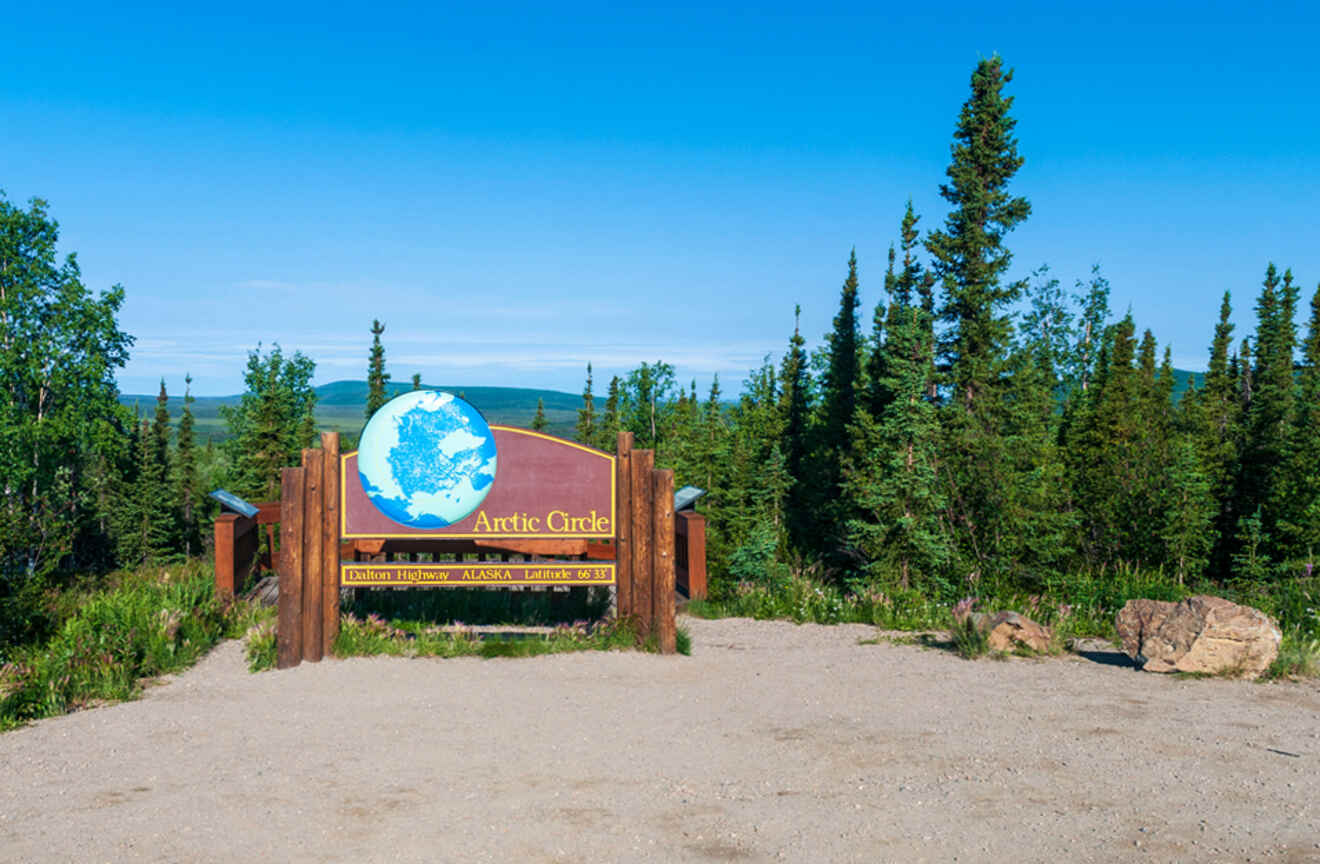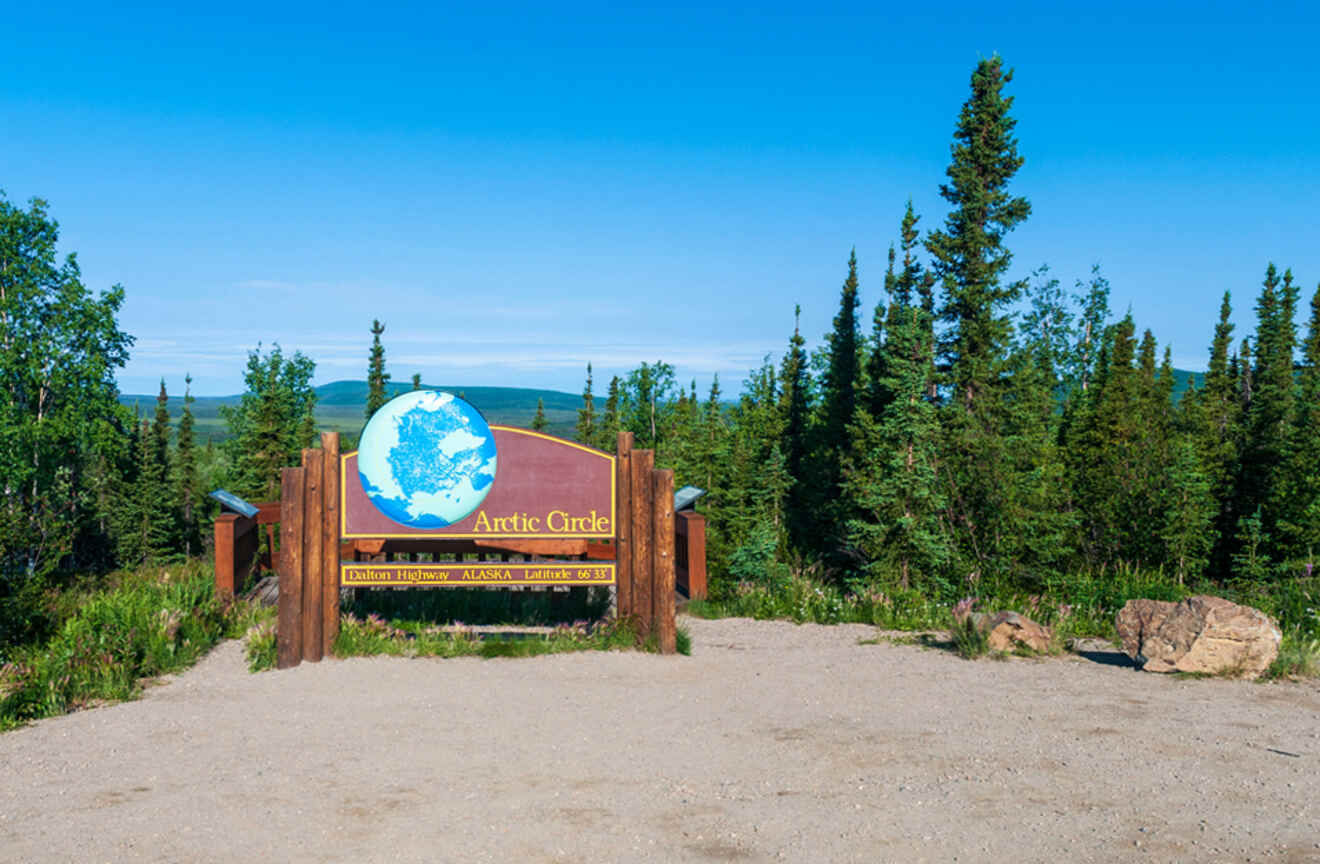 Duration: 13 hours 
Price: from US$265
Why you should take it: the most convenient tour
Who's ready to embark on a journey to the world's most faraway place – the enchanting Arctic Circle!
This trip to the northernmost circle will start from Fairbanks (pickup from the North Pole included as well) where you'll hop on an air-conditioned bus and drive all the way to the Arctic Circle sign to snap a pic as a memento of your trip. But that's not all!
Along the way, you'll take the crossing over Dalton Highway, witness the natural beauty of Yukon River, and possibly spot wildlife along the way. Once you reach Finger Mountain, you'll take a short hike to soak in more beauty.
Snacks and drinks will be provided on this tour, just don't forget to shop for some souvenirs from the Hilltop Restaurant & Marketplace.
2. Embark on a private Arctic Circle expedition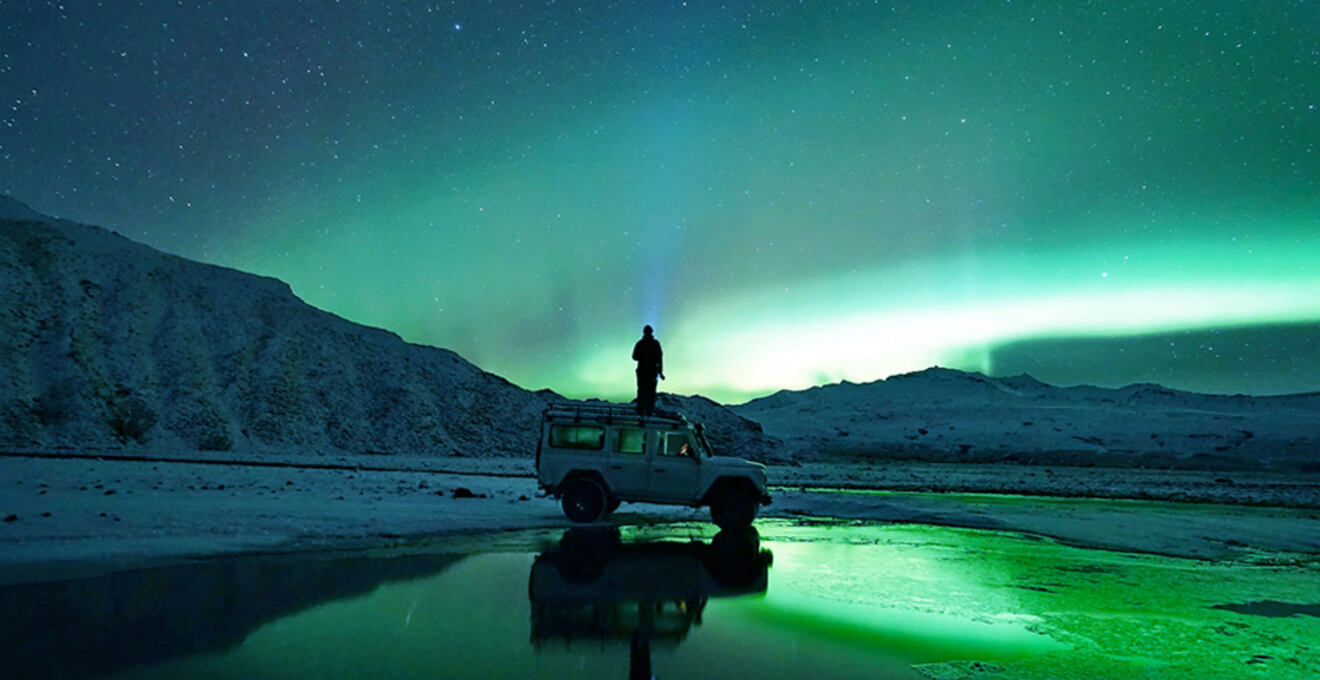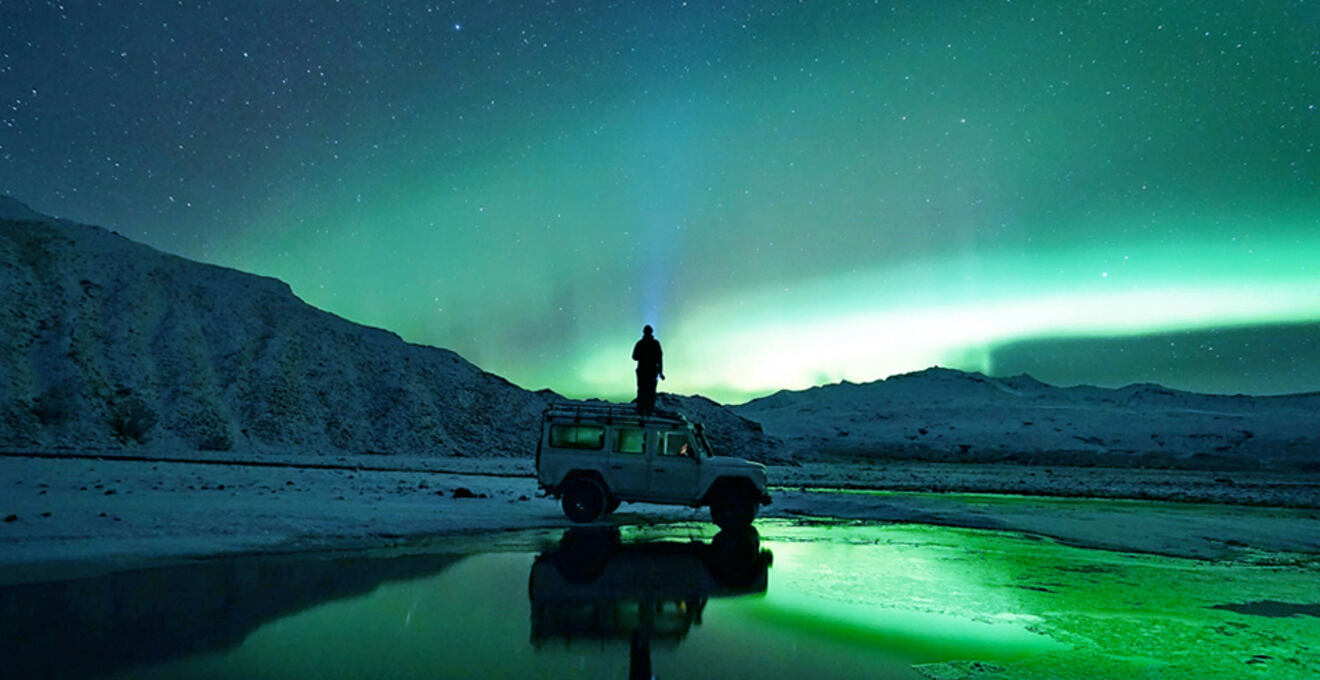 Duration: 10 to 12 hours
Price: from US$400
Why you should take it: an amazing private experience
This is one of the most flexible Arctic Circle tours tailored according to your needs – perfect for a squad or family day trip.
Start the tour at your preferred time, and hit the road on a 2022 Toyota 4Runner LTD with 4WD. You'll drive for 10 to 12 hours through mountain passes and river valleys en route, to cross the Arctic Circle.
Along the way, you'll stop at the Yukon River Bridge and a small basecamp to get some rest and re-energize before you head back to your starting point in Fairbanks.
3. Tag along this Arctic Ocean northbound adventure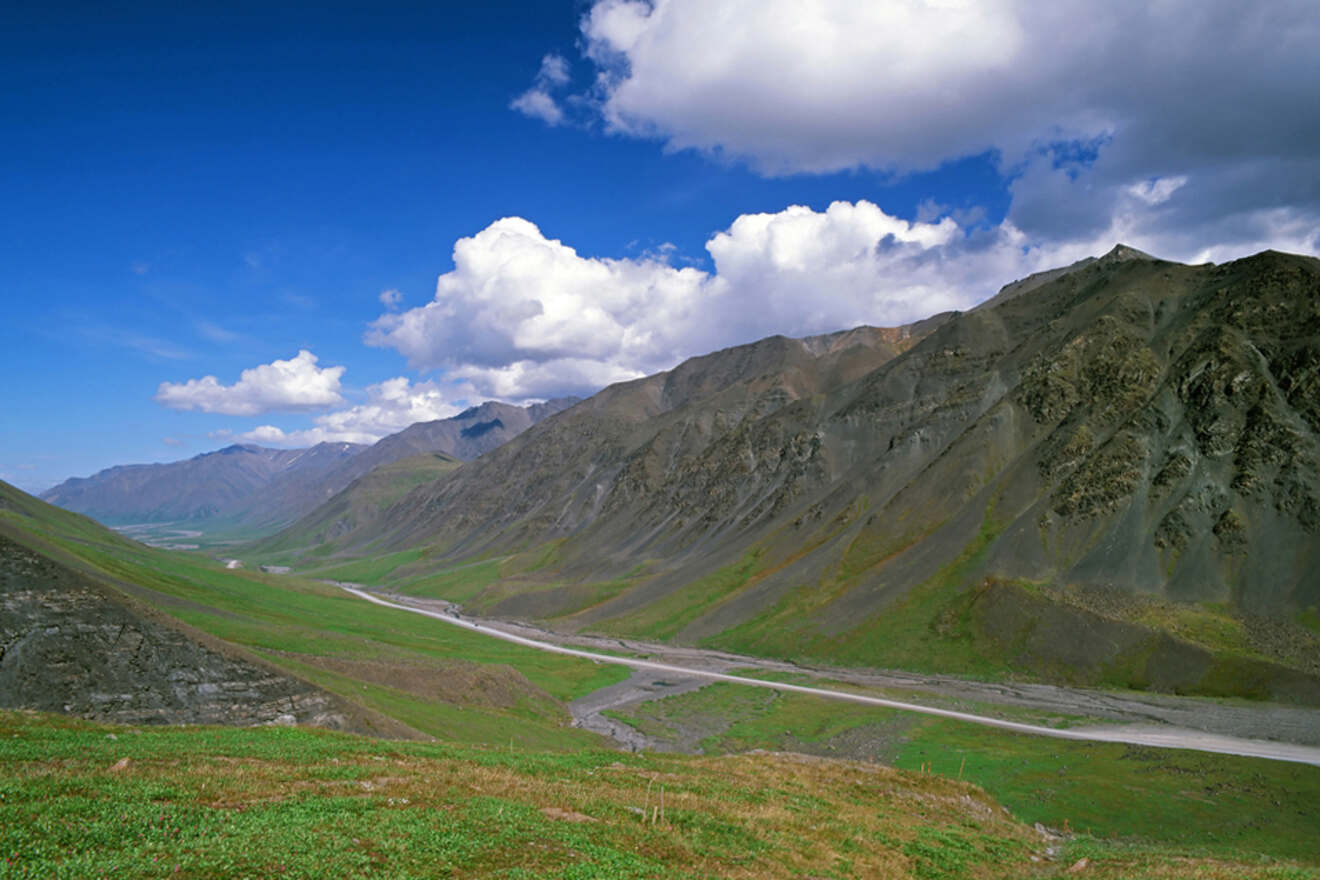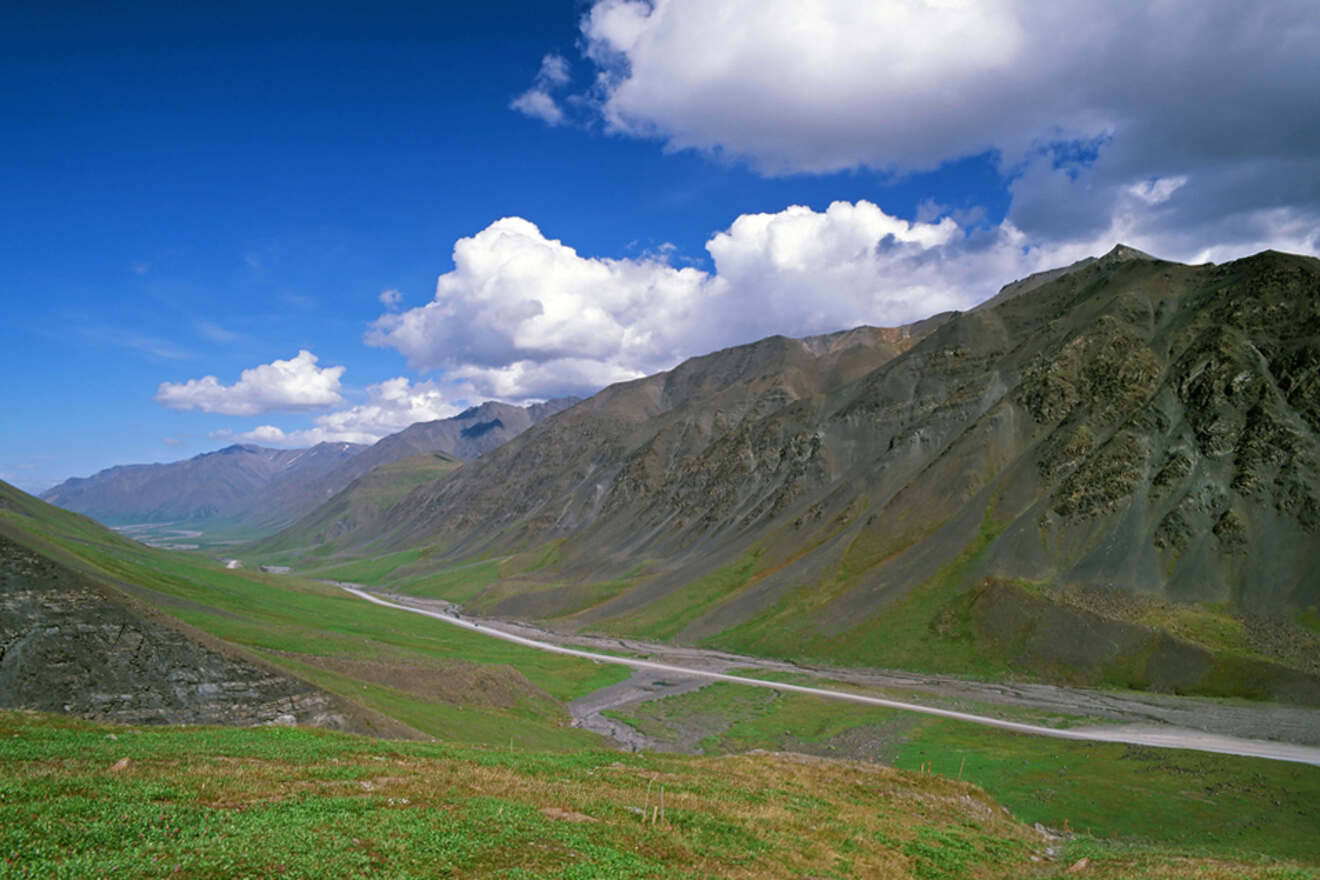 Duration: 3 days
Price: from US$1,550
Why you should take it: a convenient multi-day tour
Experience all that the Arctic Circle offers on this 3-day tour, departing from Fairbanks.
On your 1st day, hop aboard a travel van and make your way via the "Haul Road" right into the northern frontier. Witness the Dalton Highway, the Yukon River, and spend your 1st night in the small but comfy outpost at Coldfoot.
Your 2nd day will be a long one, but well worth it! Your tour guide will take you to Wiseman and the Brooks Range via the spectacular Atigun Pass where you will be snapping photos like crazy of the stunning Arctic Coastal Plain. You won't believe your eyes when you see all this beauty.
After a good night's sleep at Deadhorse, the tour will take you to Prudhoe Bay and to the Arctic Ocean to dip your toes and enjoy the stunning views you'll never forget.
When you're ready, the tour will conclude with a flight back to Fairbanks.  
4. Soar the Arctic skies on an air adventure
Duration: 5 hours
Price: from US$550
Why you should take it: a short but amazing experience
If you're short on time and want to skip the driving and fly your way to the Arctic Circle, I get it! I would, too!
This is one of the best tours to the Arctic Circle that will take only 5 hours of your time but you'll make memories that will last a lifetime. From up above the experienced pilot will fly over active mining sites, the Yukon River, and the Brooks Bridge, filling you up with details from the region's history.
Once you land in Coldfoot, you'll tour the famous Dalton Highway in a van and explore the raw beauty of the Arctic Circle before heading back to Fairbanks, Alaska, on the same aircraft you arrived on.
5. Stay overnight in the Arctic Circle at Bettles Lodge
Duration: 3 days
Price: from US$1,090
Why you should take it: 2 variations available
Ever wanted to go on a life-changing trip? Then this is the one, and it has 2 versions!
If you pick the summer tour, you'll get to fly from Fairbanks all the way to the Brooke's Range and spend the night at the historic Bettles Lodge. You'll join a guided tour of the villages of Bettles and Evannsville and explore the Koyukuk River on a boat tour. There are more optional tours you can take here, but I'll let you discover those yourself.
If you happen to be visiting during winter, then this winter alternative includes the stay at the lodge, the same homemade meals, and while it doesn't include the river boat tour, it increases the chances of seeing the natural phenomenon aka the beautiful Northern Lights.
6. Join the authentically Alaskan trip and midnight sun fly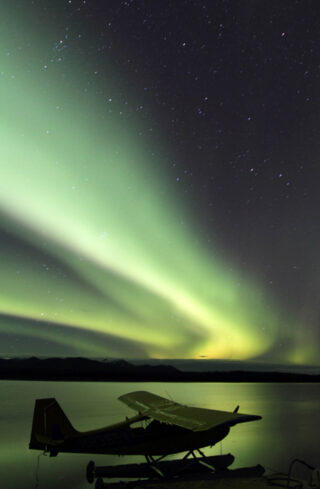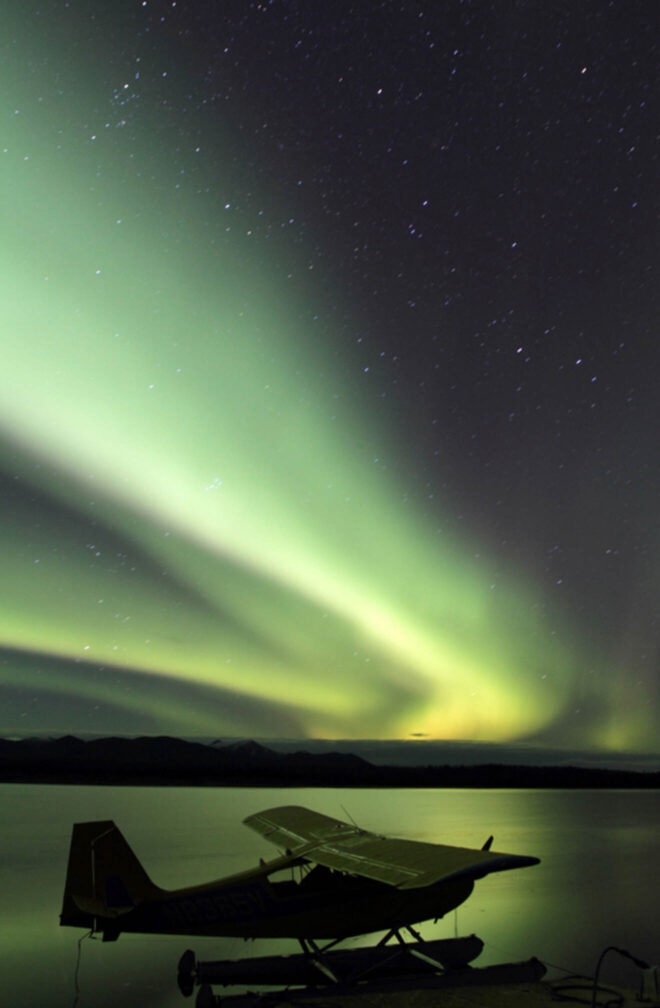 Duration: 12 hours
Price: from US$460
Why you should take it: an authentic Arctic Circle adventure
Looking for an Alaska tour that is a bit different from the rest? Then join this Arctic Circle day tour that begins with an afternoon flight over the Arctic tundra – keep your eyes peeled as moose are often said to roam down in the marshy areas.
When your experienced pilot lands in Coldfoot, known as the Gate to the Arctic National Park, a local guide will take over to lead the way through Dalton Highway under the midnight sun, and spill all the curious facts about the permafrost and the surrounding flora and fauna.
Don't be surprised by the rocky roads in this area – they are exactly what makes this trip even more fun!
7. Spend 2 days in the Arctic wilderness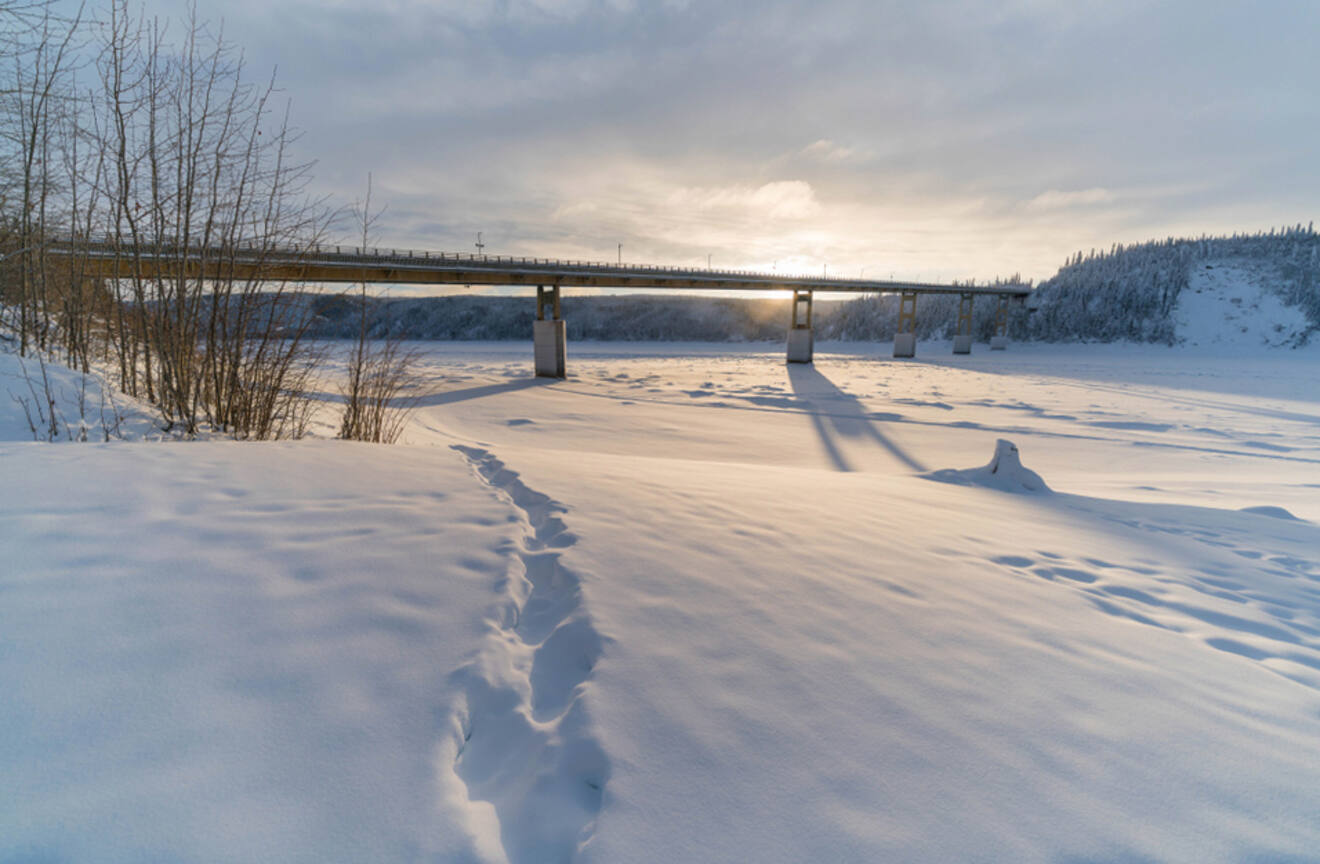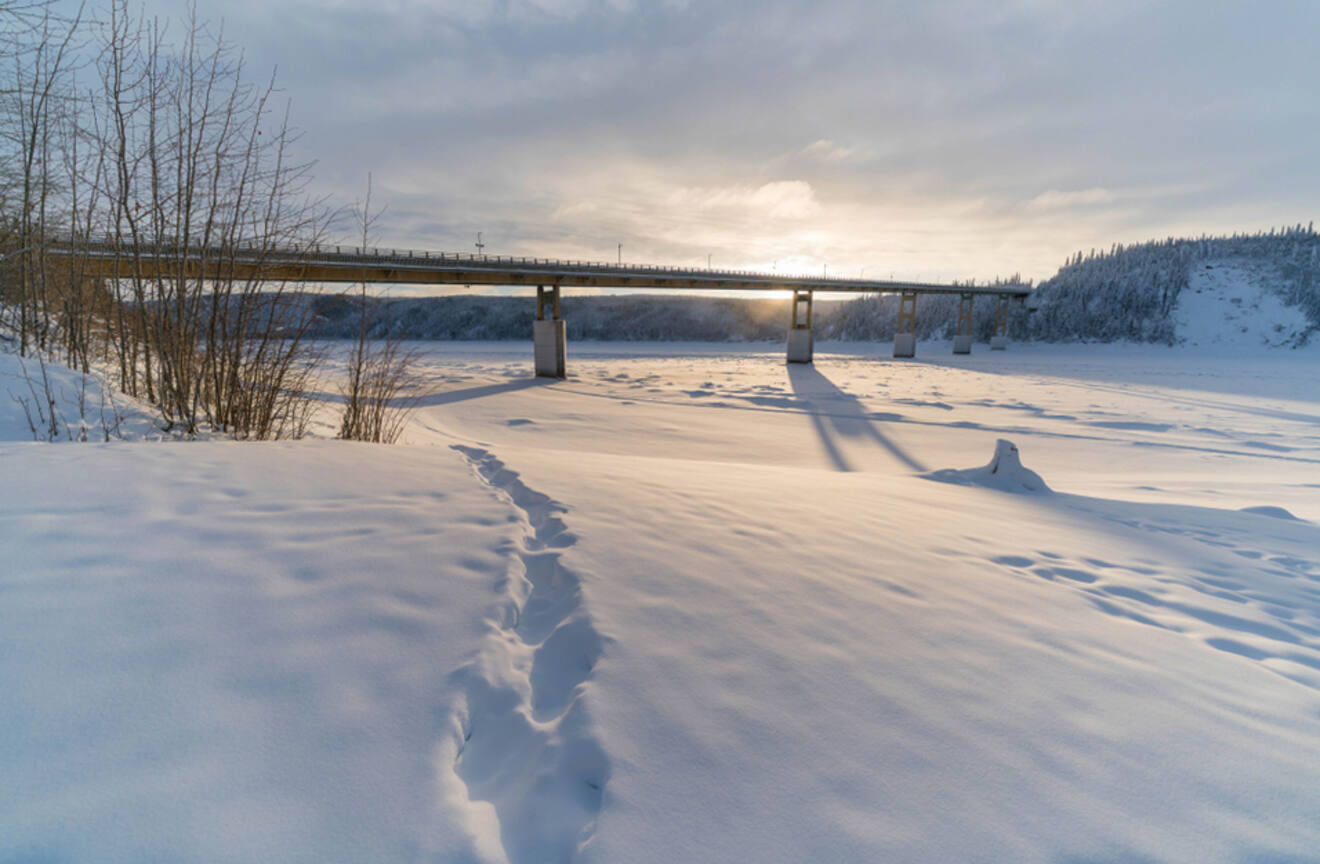 Duration: 2 days
Price: from US$580
Why you should take it: a flexible trip with optional tours
Spend the most exciting 2 days of your life on this tour to the Arctic Circle. Your first stop will be the Arctic Circle Trading Post, but there will be many others like the Yukon River, the Trans-Alaska Pipeline, and the Arctic Circle sign where you'll receive the official Arctic Circle certificate.
After a long day of exploration, you'll rest for the night at the small outpost in Coldfoot. The 2nd day itinerary is totally up to you. Whether you want to call it a day and just enjoy the scenery, or join more tours – you can do it as you please.
8. Journey above the Arctic Circle to Fort Yukon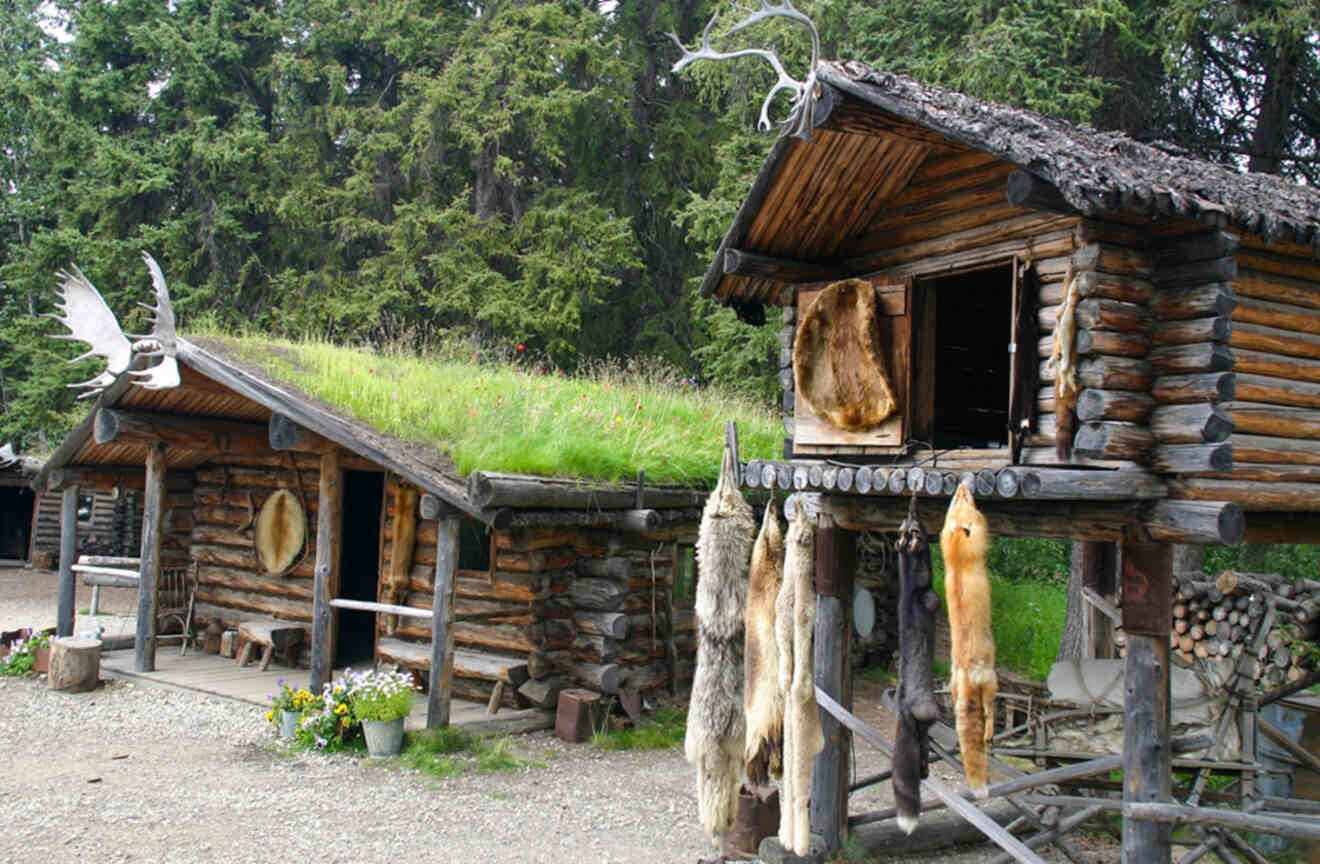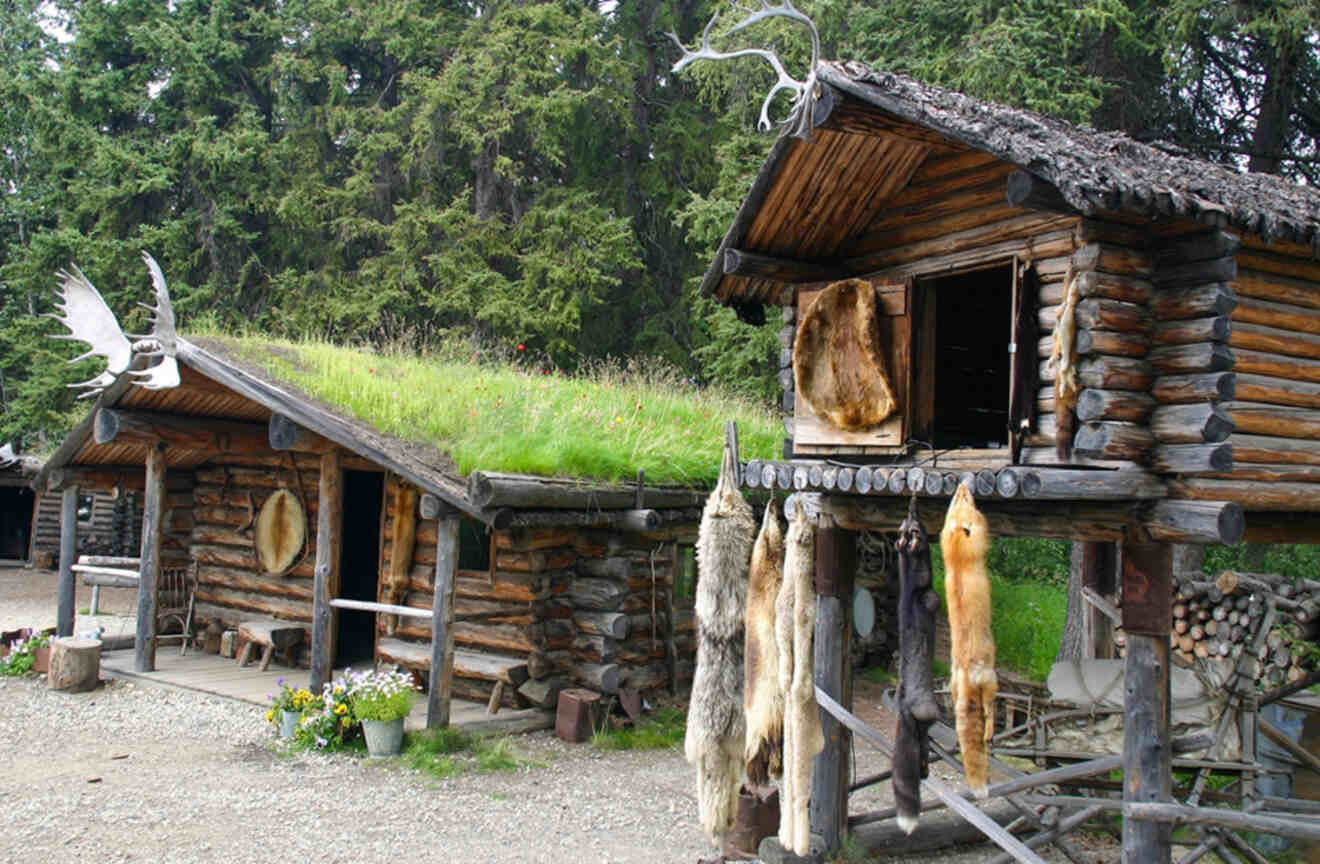 Duration: 4 hours
Price: from US$570
Why you should take it: a different landing point than the other tours
This one is for the travelers looking for a short but unique experience. There may be other short tours on this list, but only this tour includes a stop at Fort Yukon.
Soar the Arctic skies for 50 minutes and land along Yukon River at the Athabaskan village where a local guide will welcome you to tell you all the sweet and not-so-sweet details of living in Alaska's wilderness.
Don't wait for too long, so hurry up and book your spot as tours like this one fill up fast!
9. Drive to the Arctic Circle and see Aurora Borealis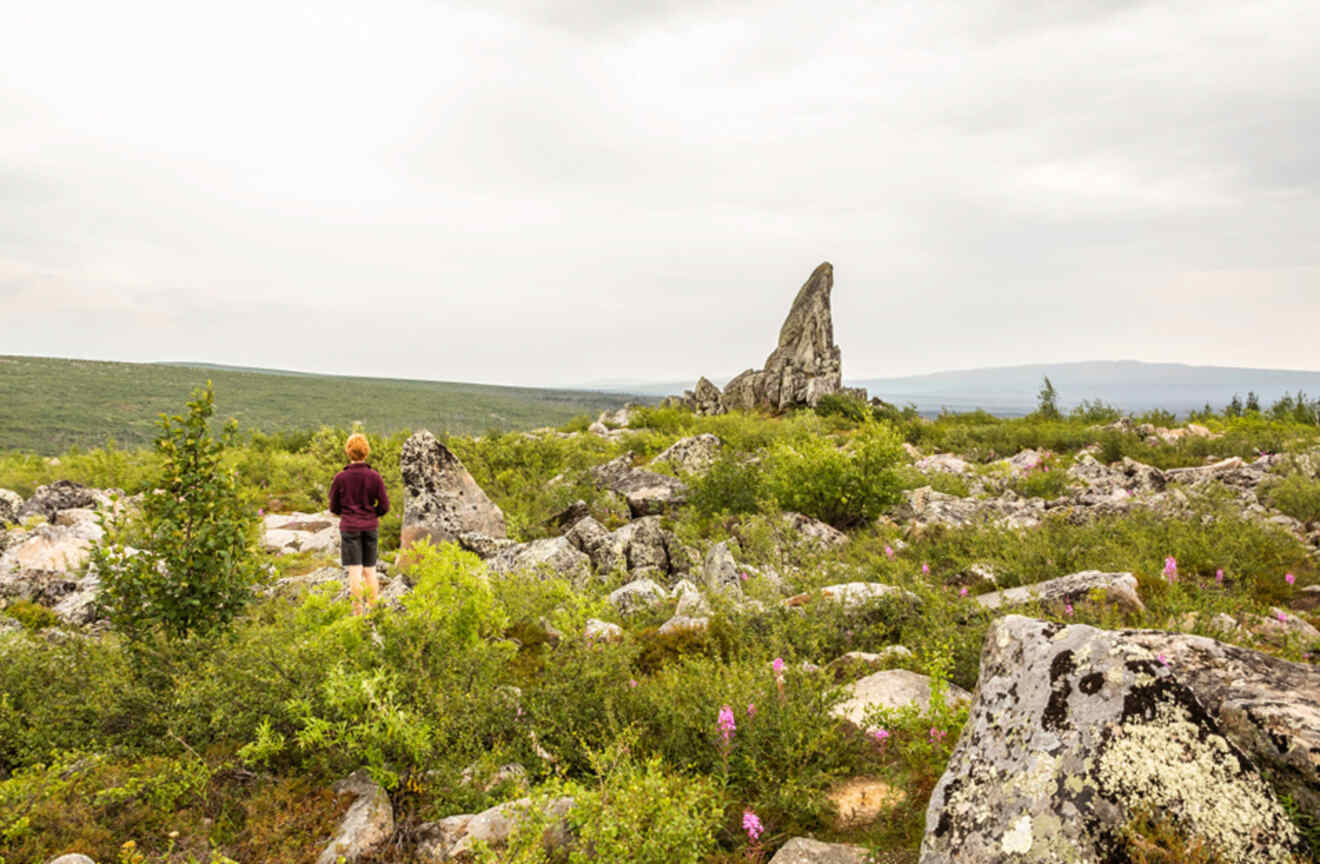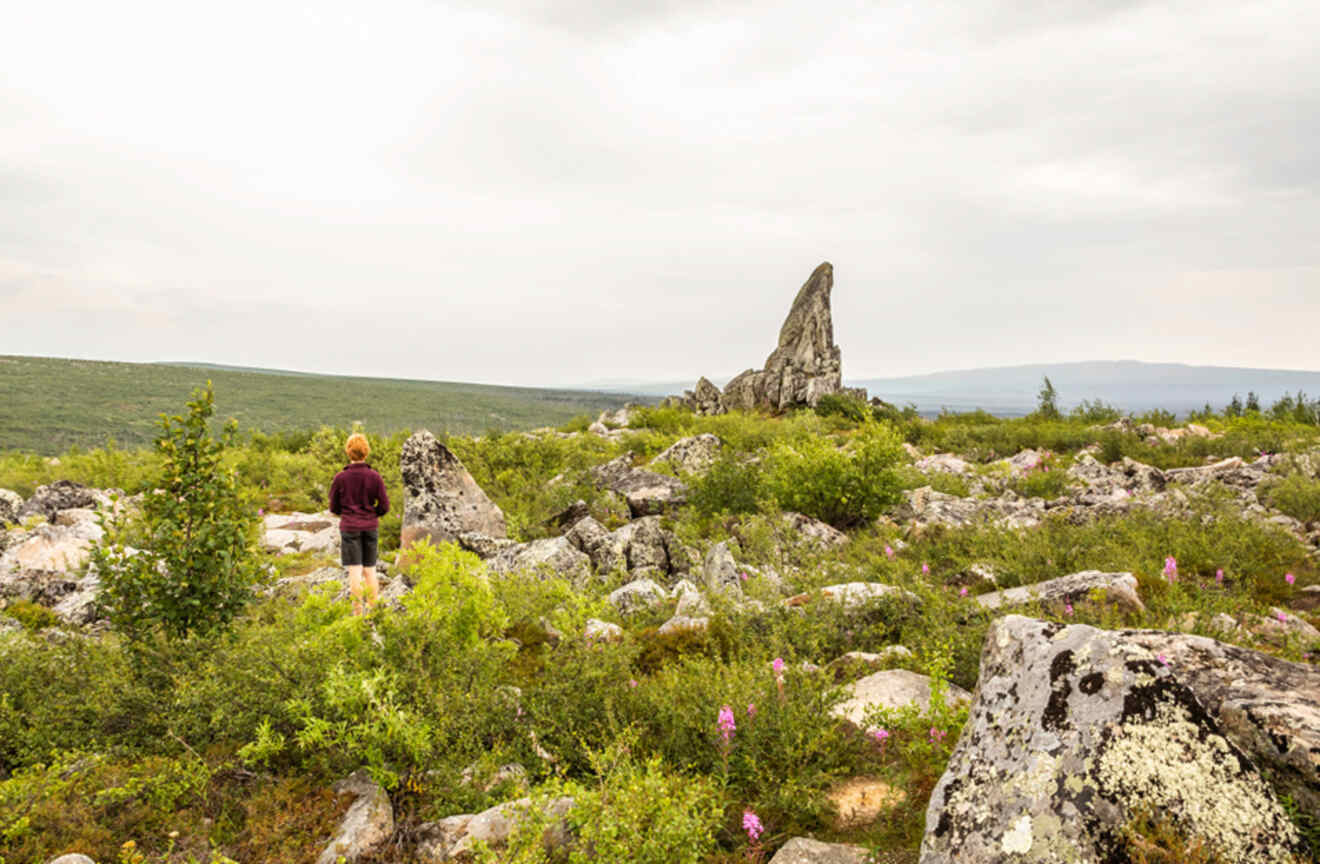 Duration: 14 hours
Price: from US$290
Why you should take it: a good value, relaxed pace tour
Walk in explorers' shoes on this tour to the Arctic Circle, which begins conveniently with a hotel pickup from Fairbanks. As you make your way to your final destination, you'll get a chance to see the Trans-Alaska-Pipeline, one of the largest pipelines on the globe, and head to the mighty Yukon River to ponder at the beauty of this raw nature gem.
Next up, hike to the Finger Mountain, and enjoy a short picnic there (bottled water and food provided by the tour operators) but do keep your eyes peeled for wildlife. This is their natural habitat after all.
Before the tour ends you'll get and get your own Arctic Circle certificate, and once the night sets, you'll drive back to Fairbanks just in time to spot the breathtaking Aurora Borealis.
10. Go on an extended Arctic Circle adventure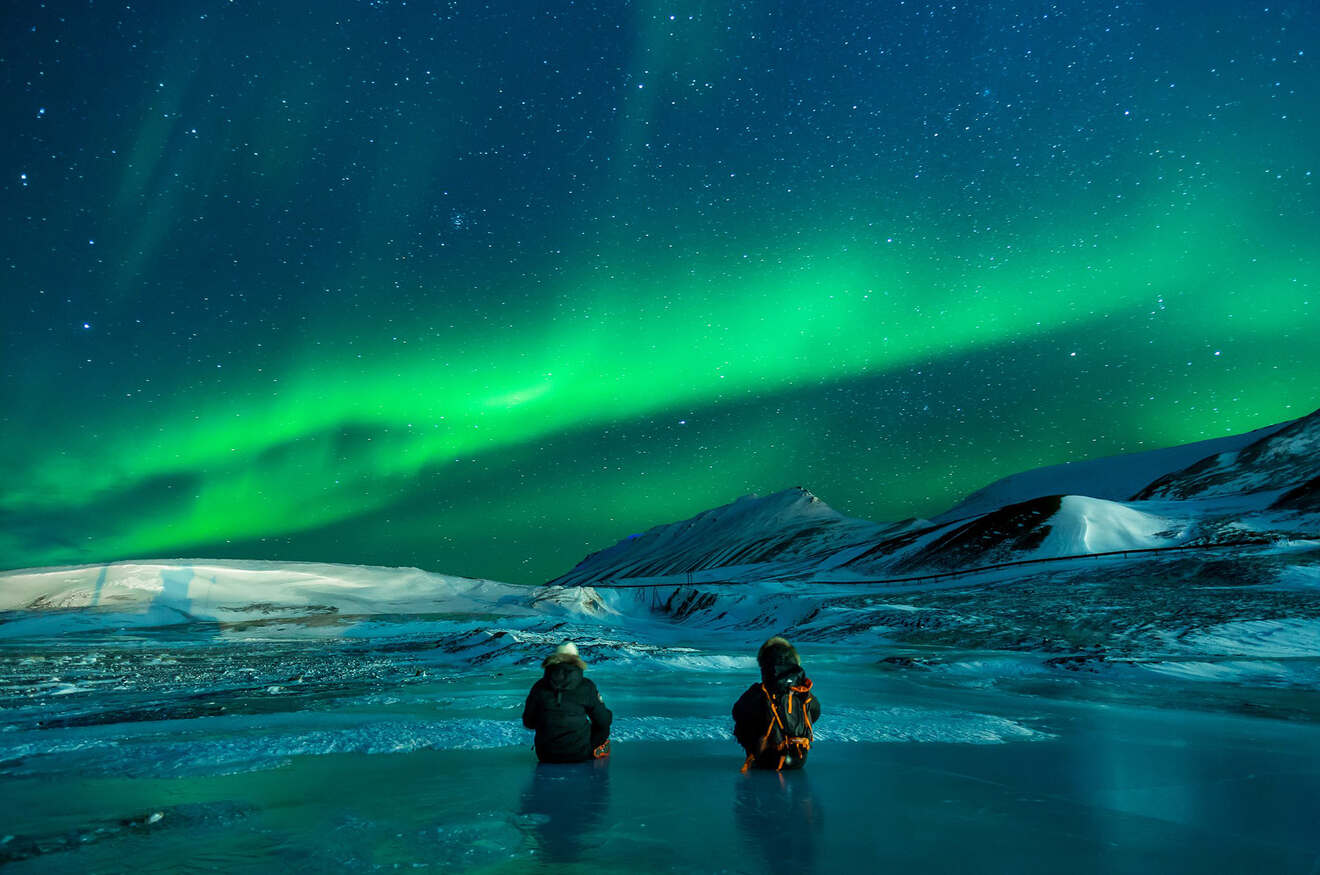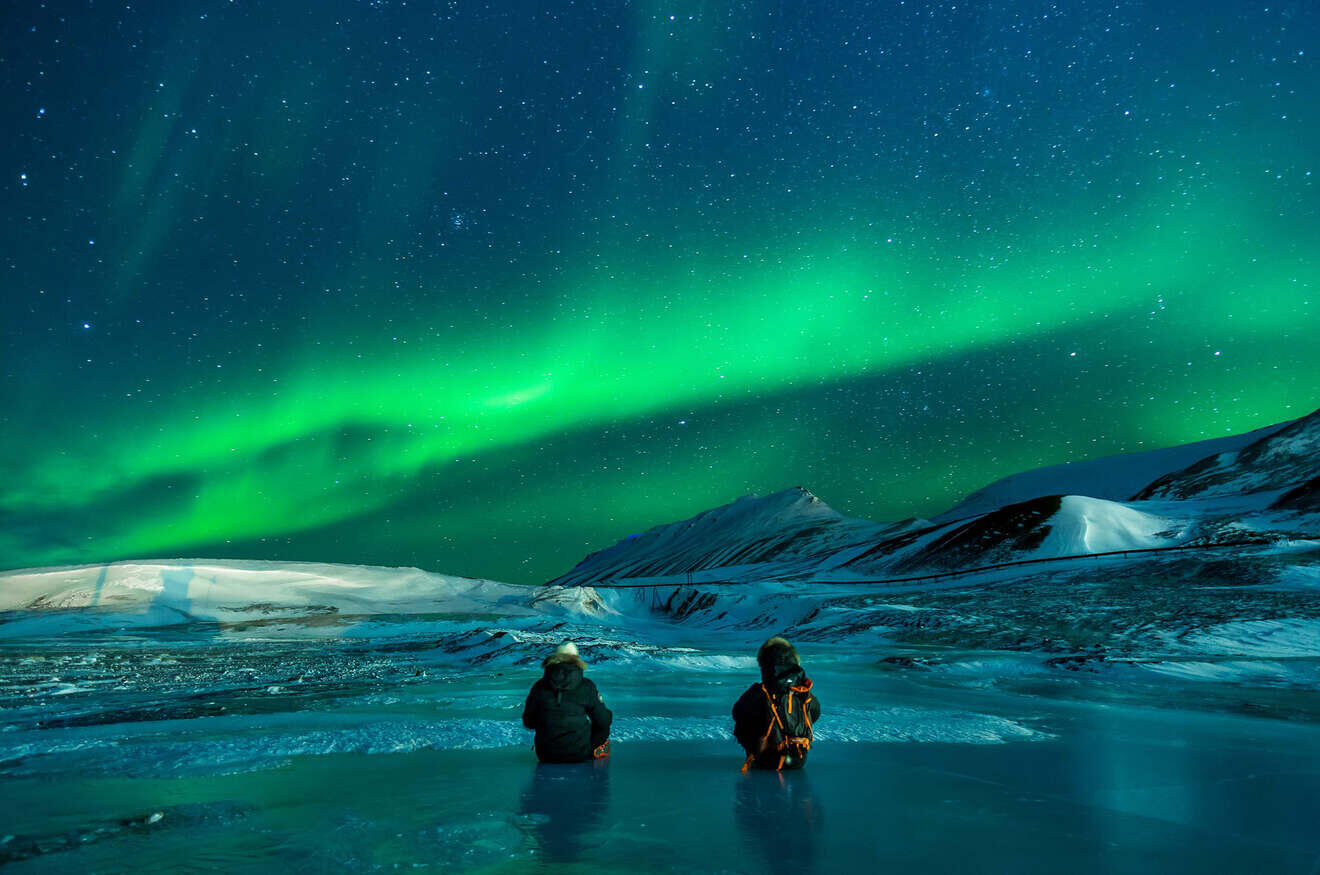 Duration: 6 days
Price: from US$1,197
Why you should take it: it gives you more opportunity to see the Northern Lights
All Northern Lights lovers gather! If you thought that you may miss the chance to see the mesmerizing Aurora Borealis on the previous tours, then come along on this one. This extended 6-day winter tour guarantees that you'll see this natural phenomenon perhaps even more than once.
As the tour departs from Fairbanks, along the way you'll get the chance to drive through the "ice road" that is Dalton Highway, and take a break at Coldfoot, where the ice road truckers pause to rest on their way to the Prudhoe Bay oil fields.
The tour includes a scenic airplane flight, and some other optional tours such as dog sledding, a tour to Brooks Mountain, and Aurora-spotting in Wiseman.
11. Go dog-sledding in the Arctic Circle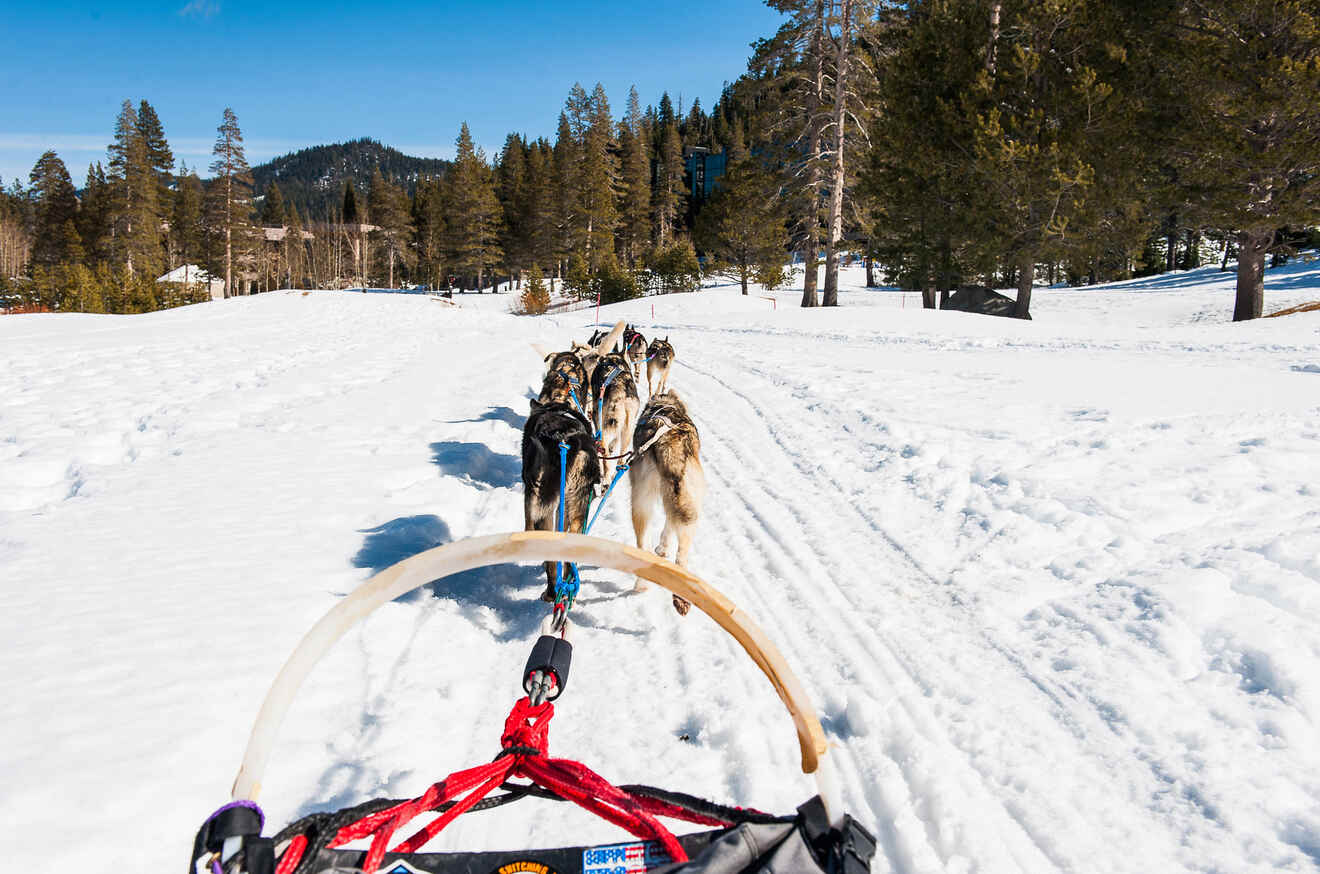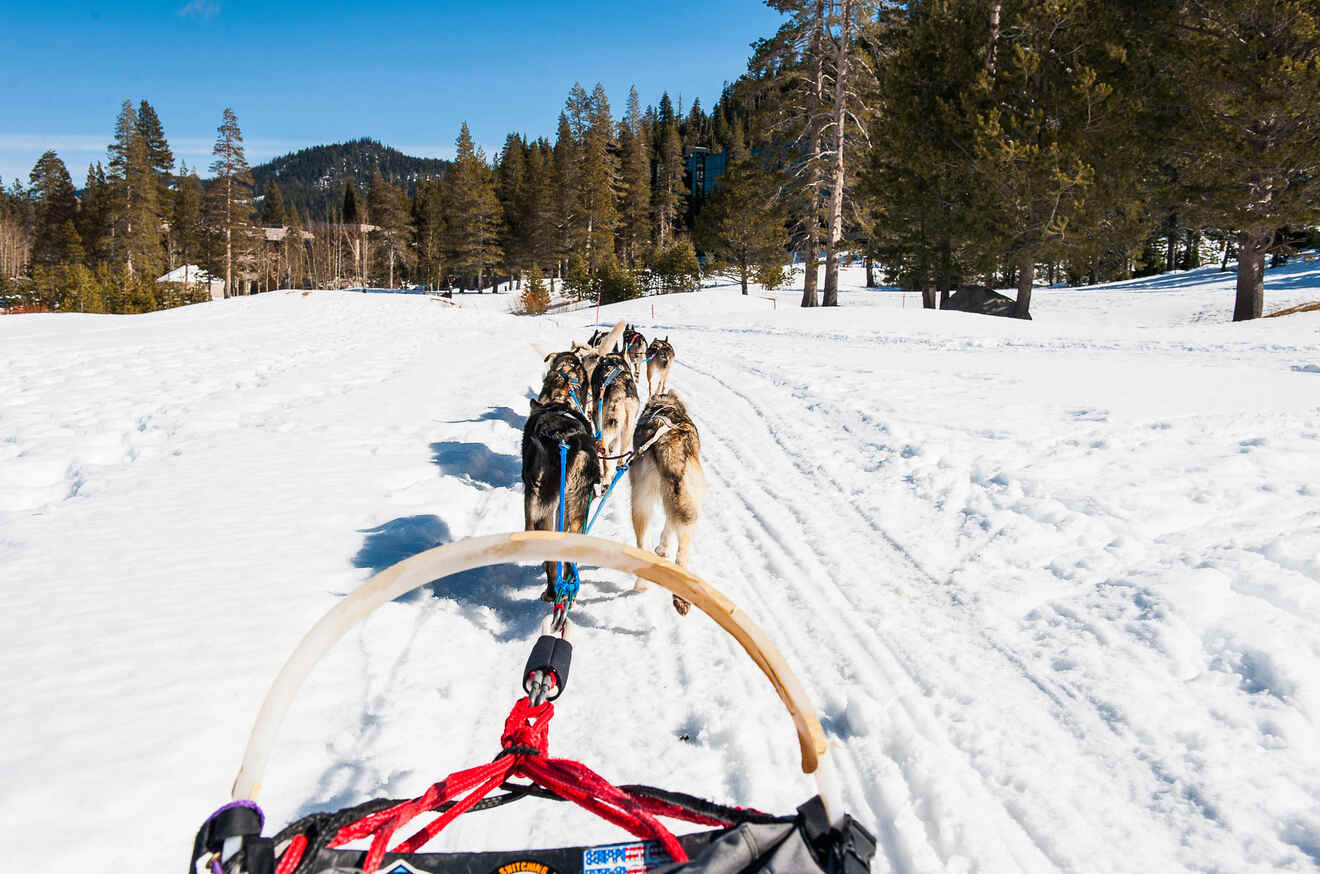 Duration: 4 days
Price: from US$5,600
Why you should take it: includes a thrilling dog-sledding experience
I must say this tour is my favorite by far being the most adventurous and all-encompassing of them all!
Your 4-day itinerary includes the flight from Fairbanks to Coldfoot from where you'll get on a 100-mile (over 160 km) drive to Galbraith Lake. Along the way you'll get the chance to see Sukakpak Mountain, the furthest North spruce tree, and the Atigun Pass.
If you're visiting in April, keep your eyes peeled for the wandering wildlife such as musk ox, caribou, Dall sheep, wolves, or even grizzly bears.
Once you reach the Galbraith Lake, you'll continue your trip dog-sledding until you reach the camp just in time for dinner. And this is only the overview of day 1! You can't imagine what wonders await you on the other days of your itinerary.
Looking for even more thrills?  Then pick the 6 day alternative. 
BONUS: Best tours in Fairbanks
So we've just gone through the most exciting list of Arctic Circle tours from Fairbanks. However, if you didn't find any good enough for your taste, or if you're looking for an additional tour to spice up your trip – I got you!
Find the most exciting tours that you can take during your stay in Fairbanks.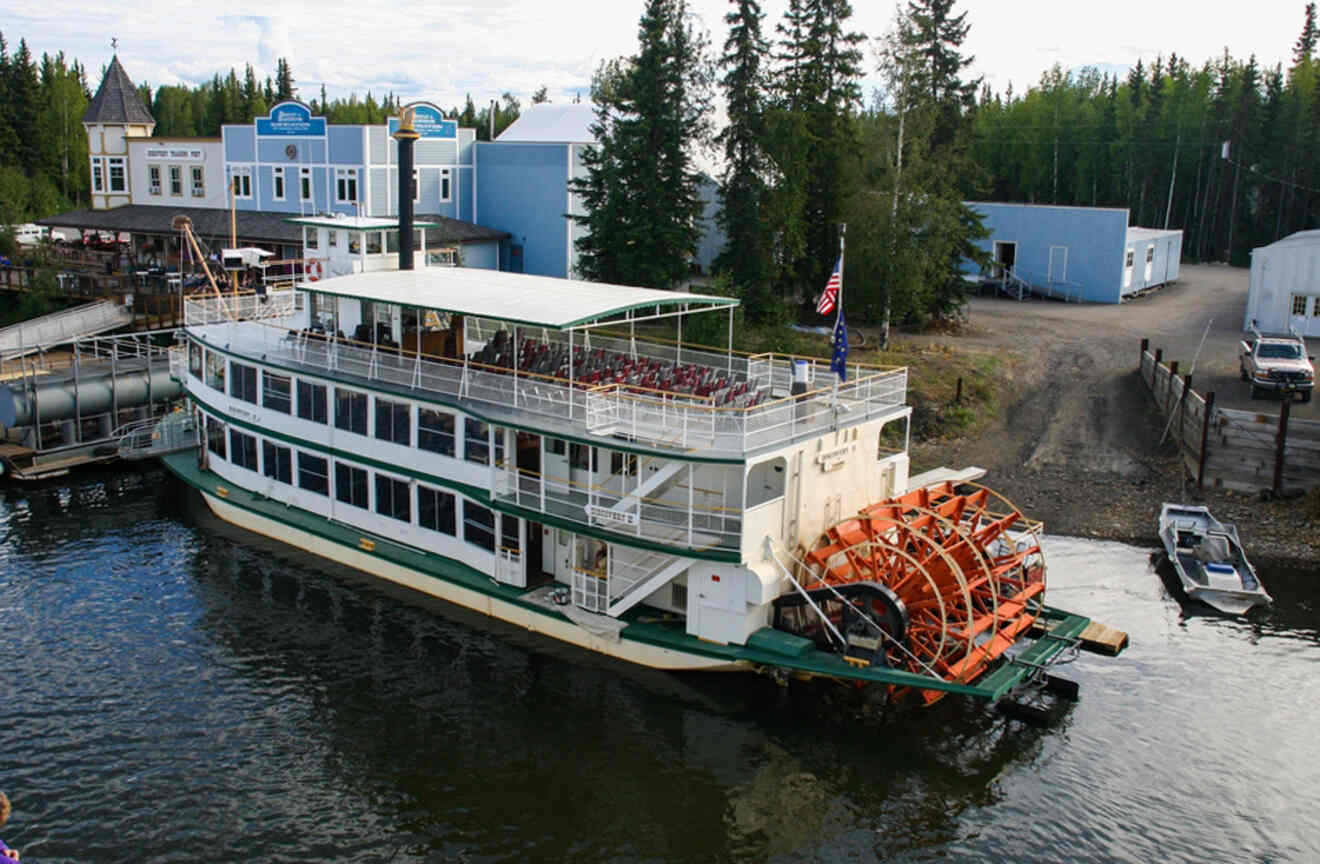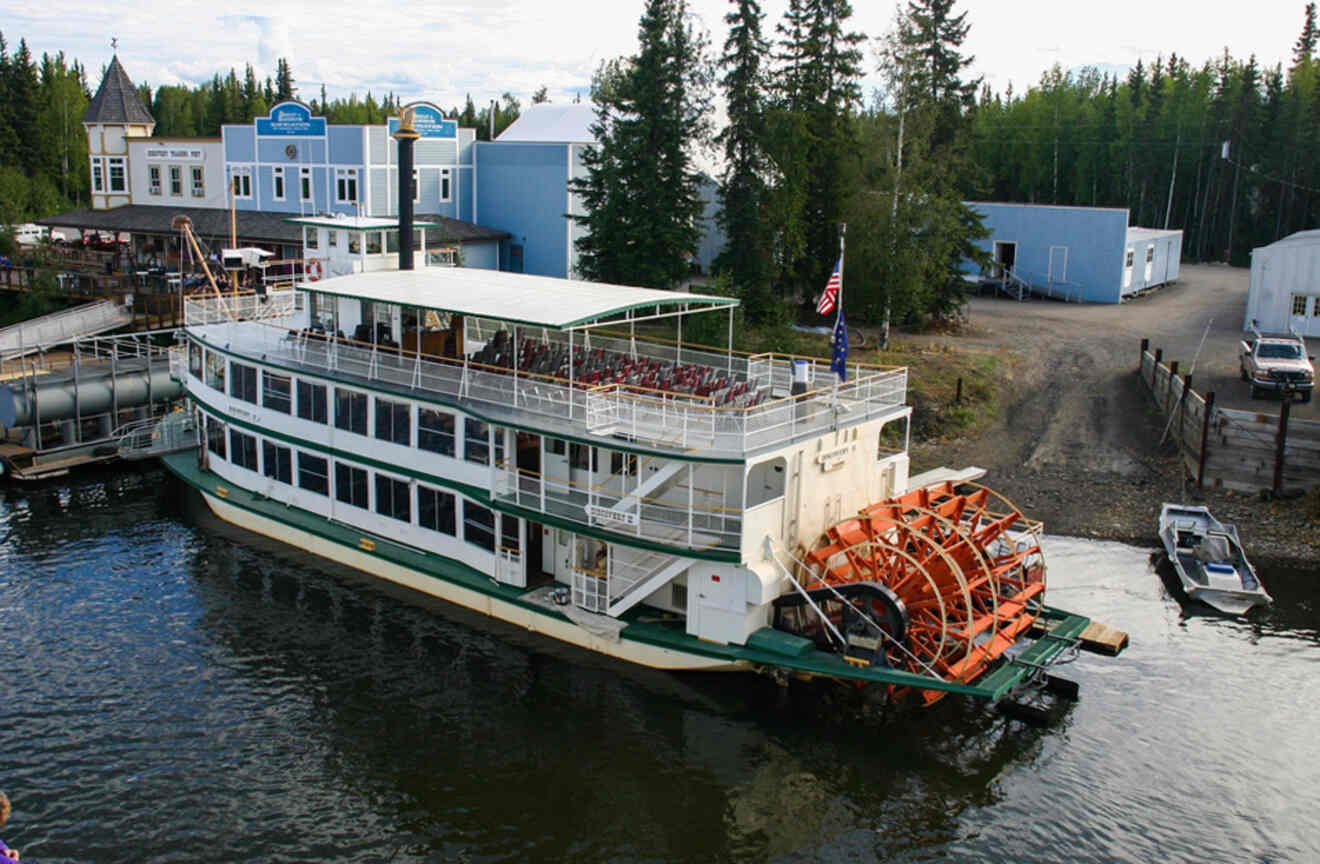 1. Alaskan Winter Dog Sledding Adventure
Is there anything more exciting than a dog-sledding tour in Alaska? I dare say no! Feel like part of the Snow Dogs movie as you sled through the Alaskan landscapes pulled by the strength of these amazing Alaskan hounds.
2. Riverboat Cruise and Local Village Tour
This 3-hour tour will take you on a river cruise through Fairbanks and to a small frontier village where you'll learn how these people survive and love living in these freezing temperatures.
You'll also stop at a dog-sledding kennel to learn about mushing.
3. ATV Morning Ride
What do you say about a morning ride on an ATV? This 5-hour guided tour is great for both beginners and professionals who want to travel in the Alaskan backcountry through rugged terrains, enjoying the vast beautiful landscapes.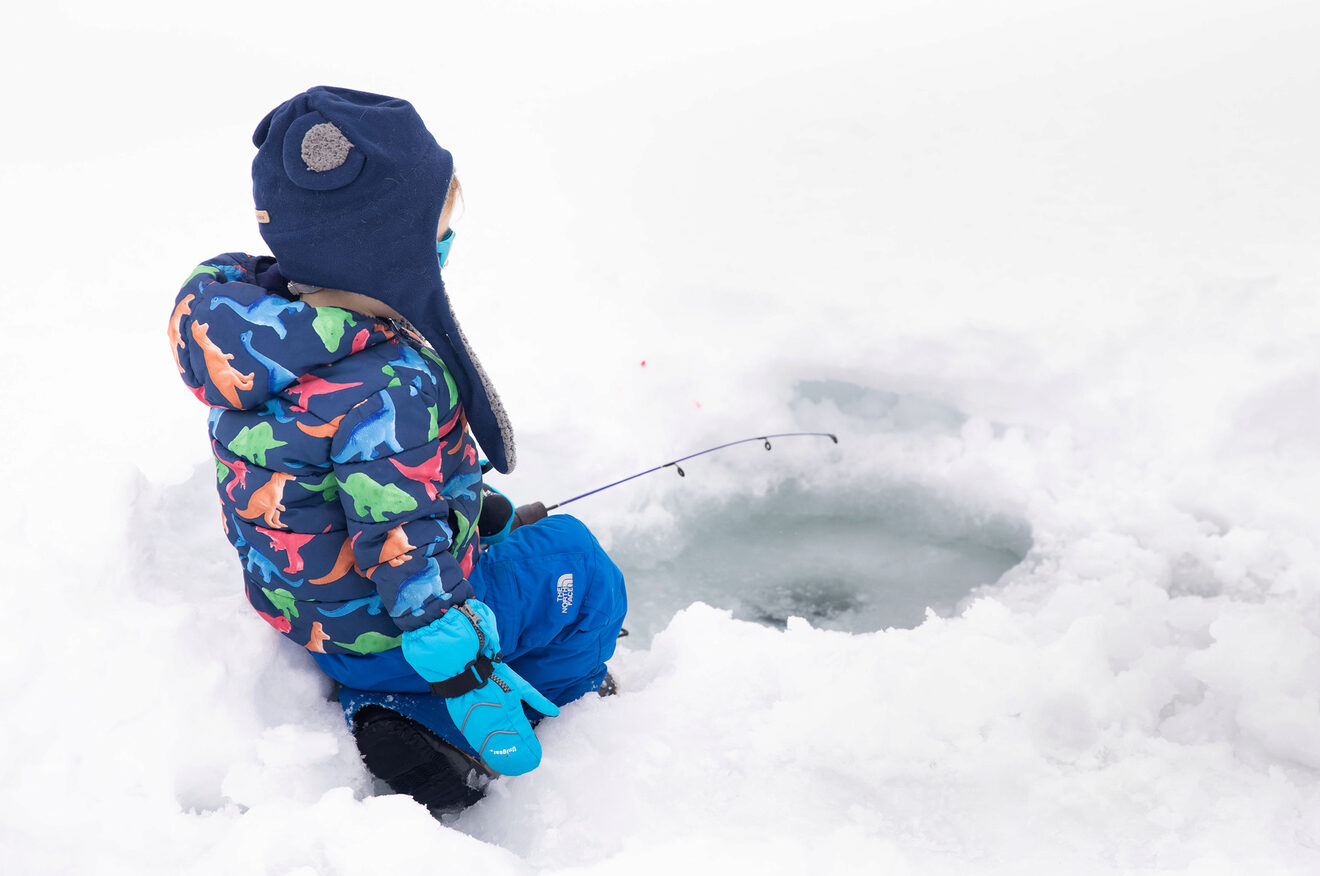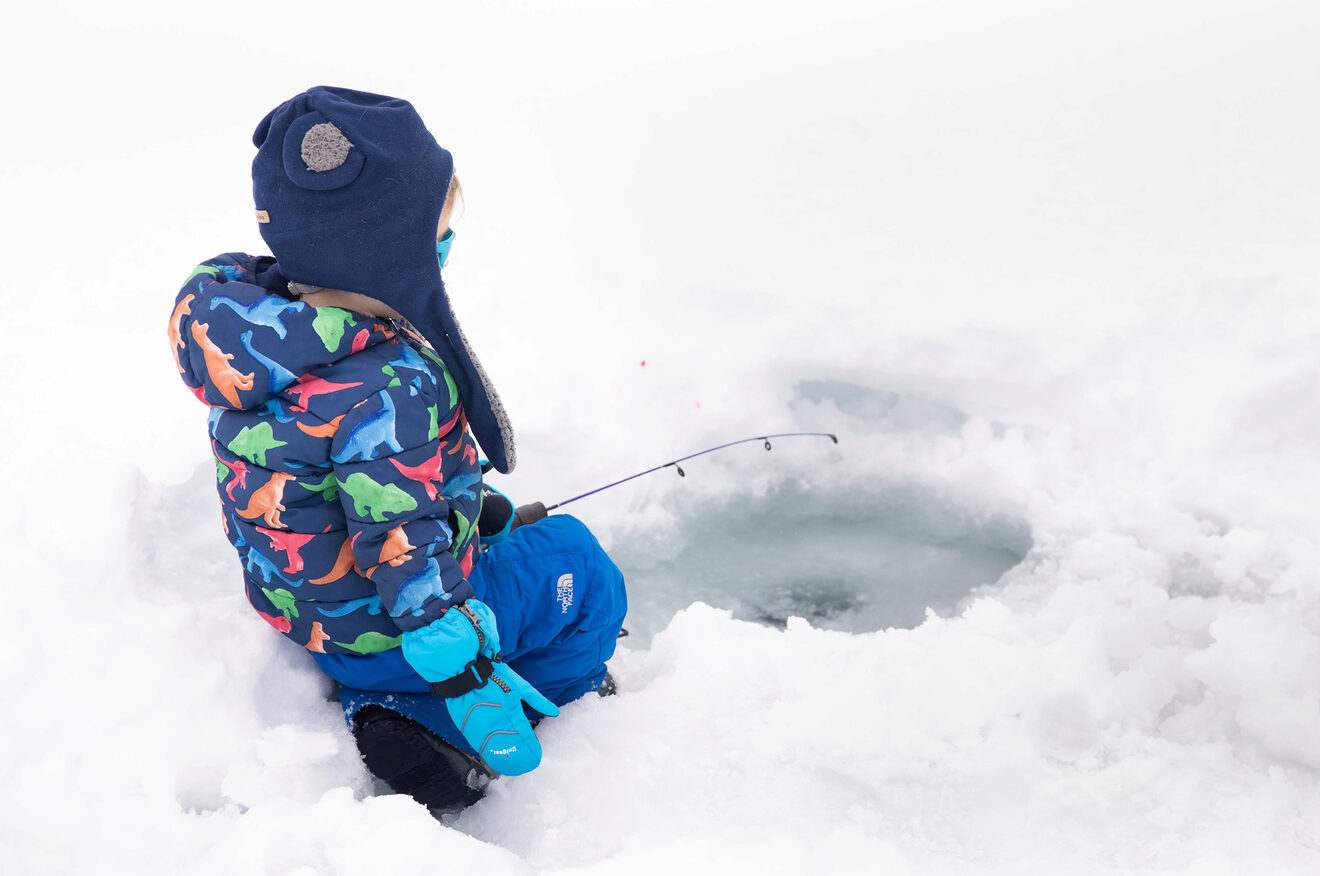 4. Guided Fairbanks Snowmobile Tour
Grab your friend or lover and jump on this snowmobile adventure through the North Pole near Fairbanks. Drive for 1-hour through the snow-covered valleys of Alaska, spotting wildlife like moose, deer, foxes, and many more along the way.
5. Fairbanks Ice Fishing Expedition
If you've ever wondered what it is like to go fishing in the frozen lakes of Alaska (just like they do in the movies), then join this fishing expedition from Fairbanks. The best thing about this 4-hour tour is that you will stay cozy in a heated cabin near the lake while munching on reindeer sausage sandwiches and grilled fish. Yum!
6. Ice Museum and Chena Hot Springs Tour
Prepare for a very long day filled with excitement. You'll start your tour from Fairbanks and stop at the Ice Museum to admire the unbelievable ice beauty. Then you'll get to soak in and relax at Chena Hot Springs Resort. Don't miss this tour – you'll thank me later! 😉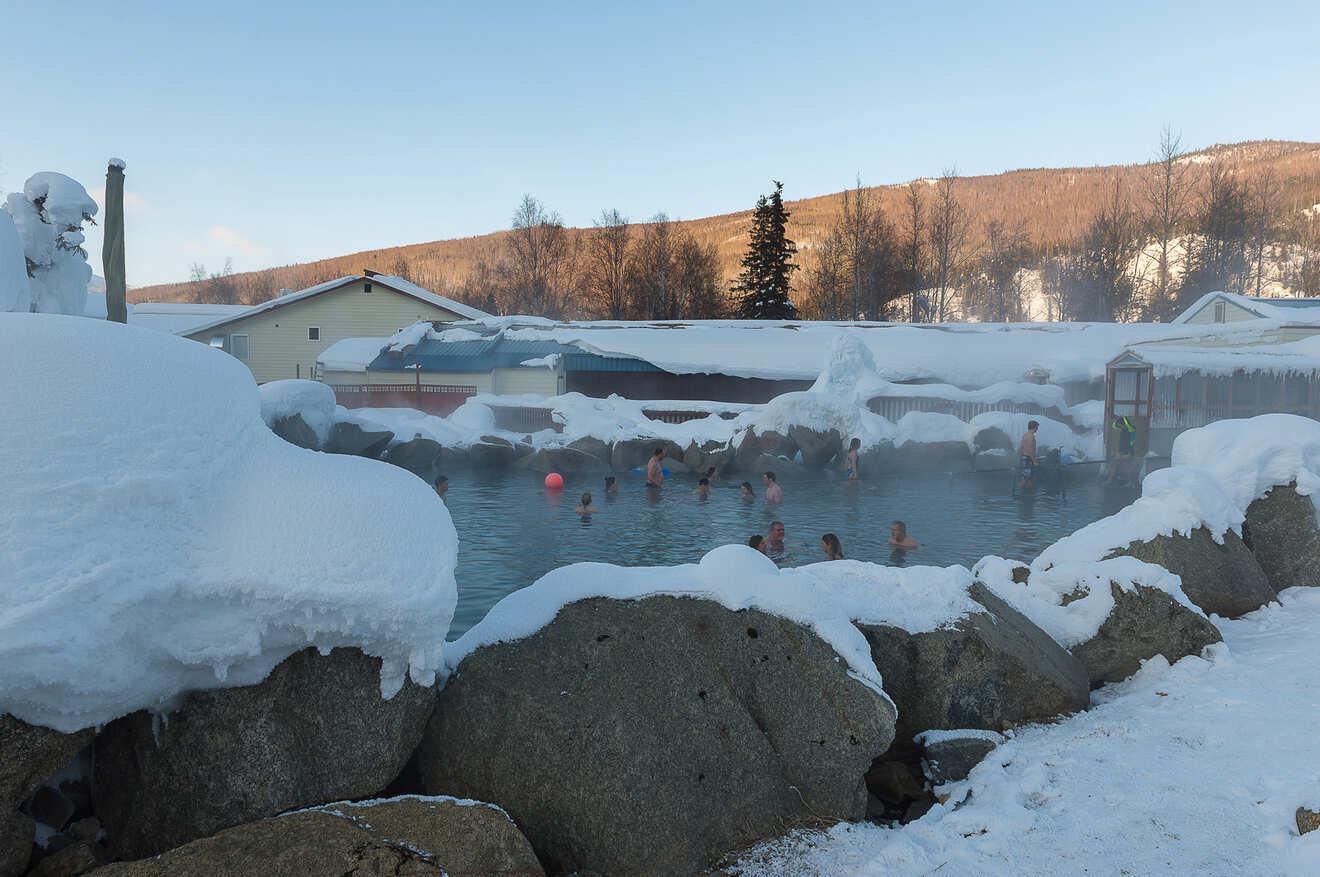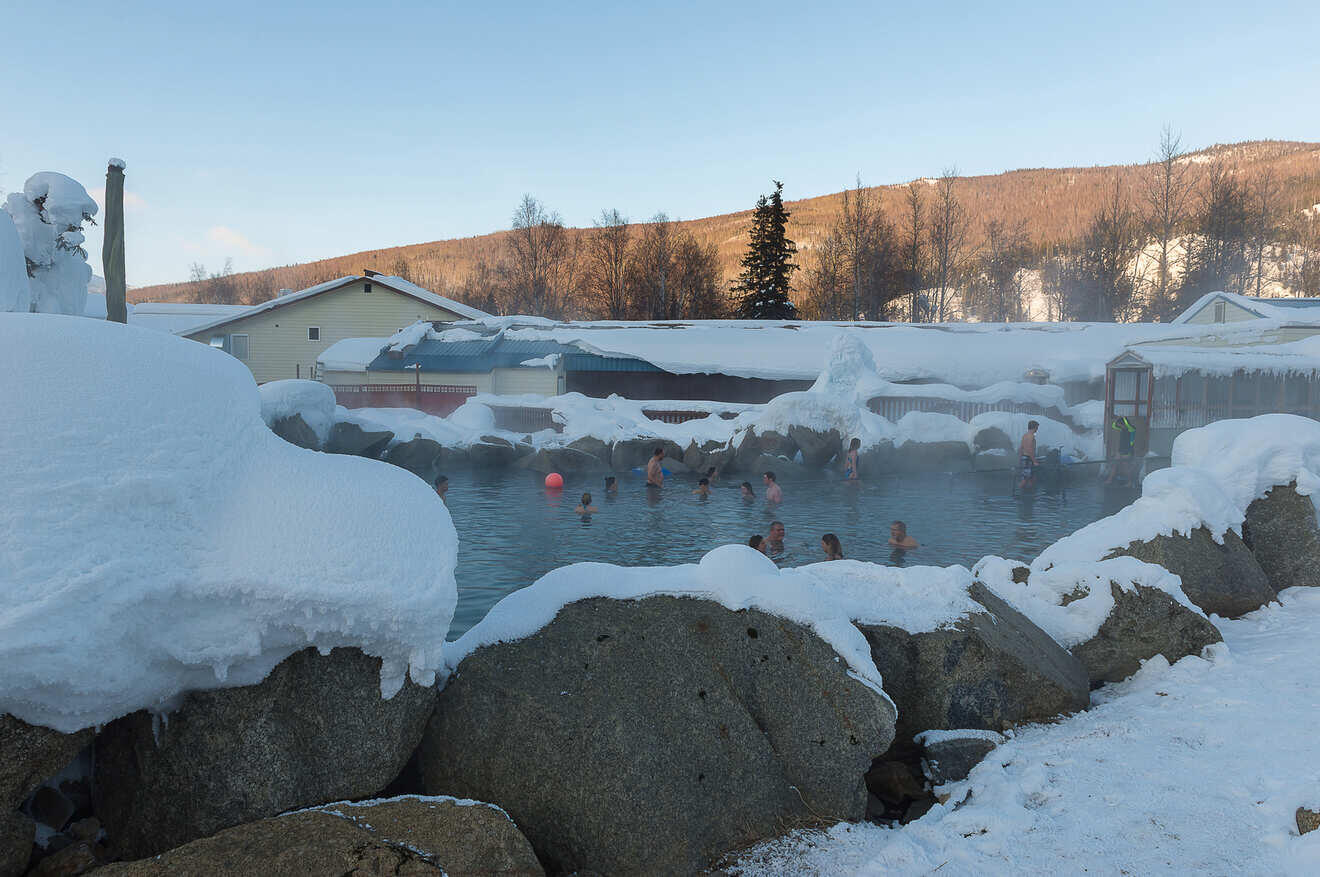 7. Hiking Expedition at Angel Rocks
Nature lovers, this one's for you! Take the challenge and hike through the 3.5 mile (5.6 km) trail leading to Angel Rocks to witness the spectacular views of Angel Creek Valley and the Chena River. And the wildlife viewing along the way is the cherry on top!
8. River Rafting in Alaska Wilderness
If you thought that Alaska was cold and boring you couldn't be farther from the truth. Here's another super fun river rafting adventure to take when in Alaska. Pickup/drop-off is included and a tour guide to lead the way.
9. Gold Dredge 8 Historic Train Tour
Attention all history lovers! This 2-hour vintage train ride will take you on a historical tour through the scenic Tanana Valley Railroad to the Gold Rush era and the old Dredge 8 gold mining site. You'll see the gold fields, and try gold panning yourself, and who knows you may find some – some say there's still gold in this Alaskan site!
FAQs about your Arctic Circle tour from Fairbanks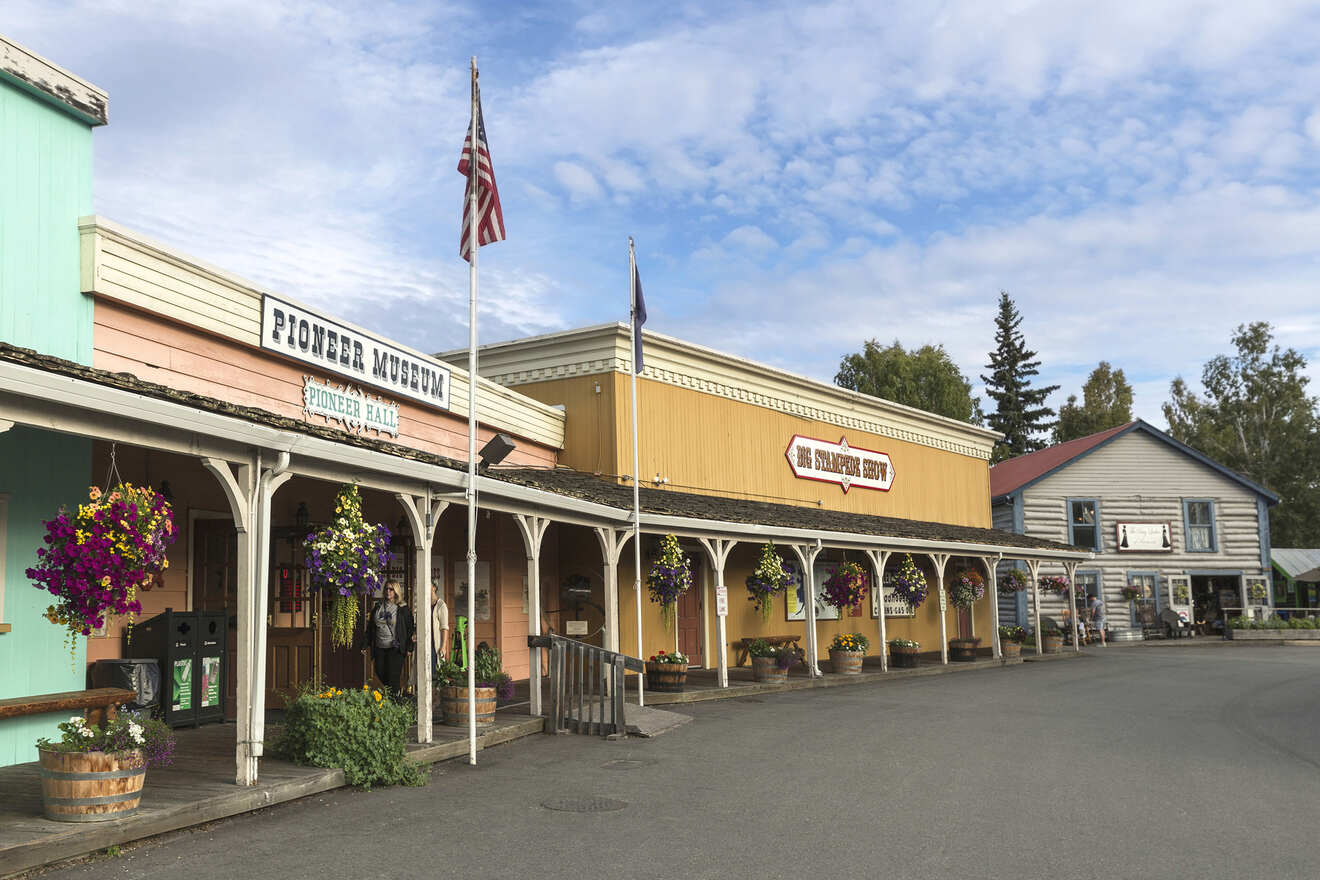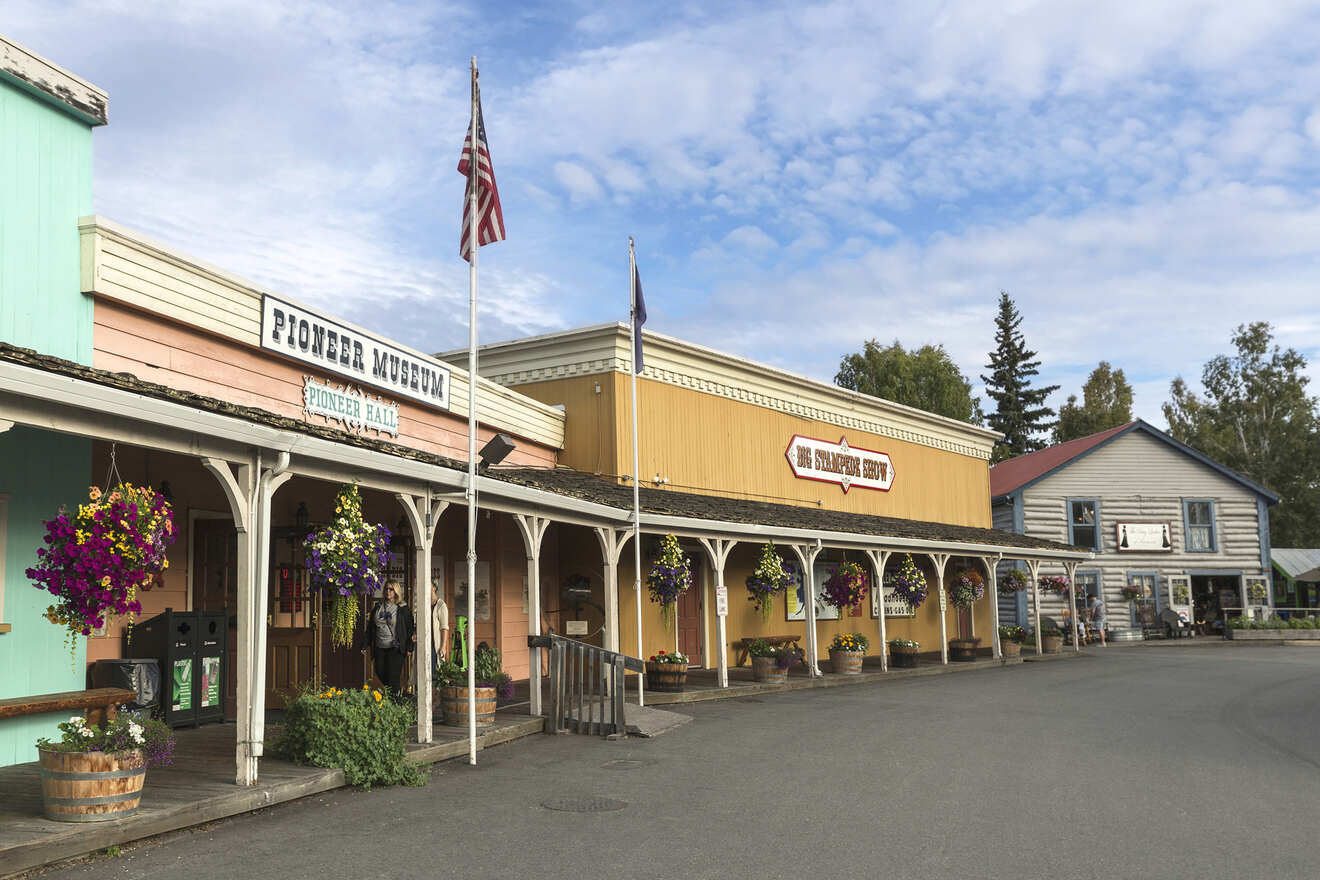 📏 How far is Fairbanks from the Arctic Circle?
The Arctic Circle is 200 miles (over 320 km) or 4 – 5 hours drive from Fairbanks. In air distance it is 140 miles (225 km) or a 1-hour airplane flight.
🚗 Is it possible to drive to the Arctic Circle from Fairbanks?
🚌 Are there any bus tours from Fairbanks to the Arctic Circle?
🛫 What are the best Arctic Circle air tours from Fairbanks?
Conclusion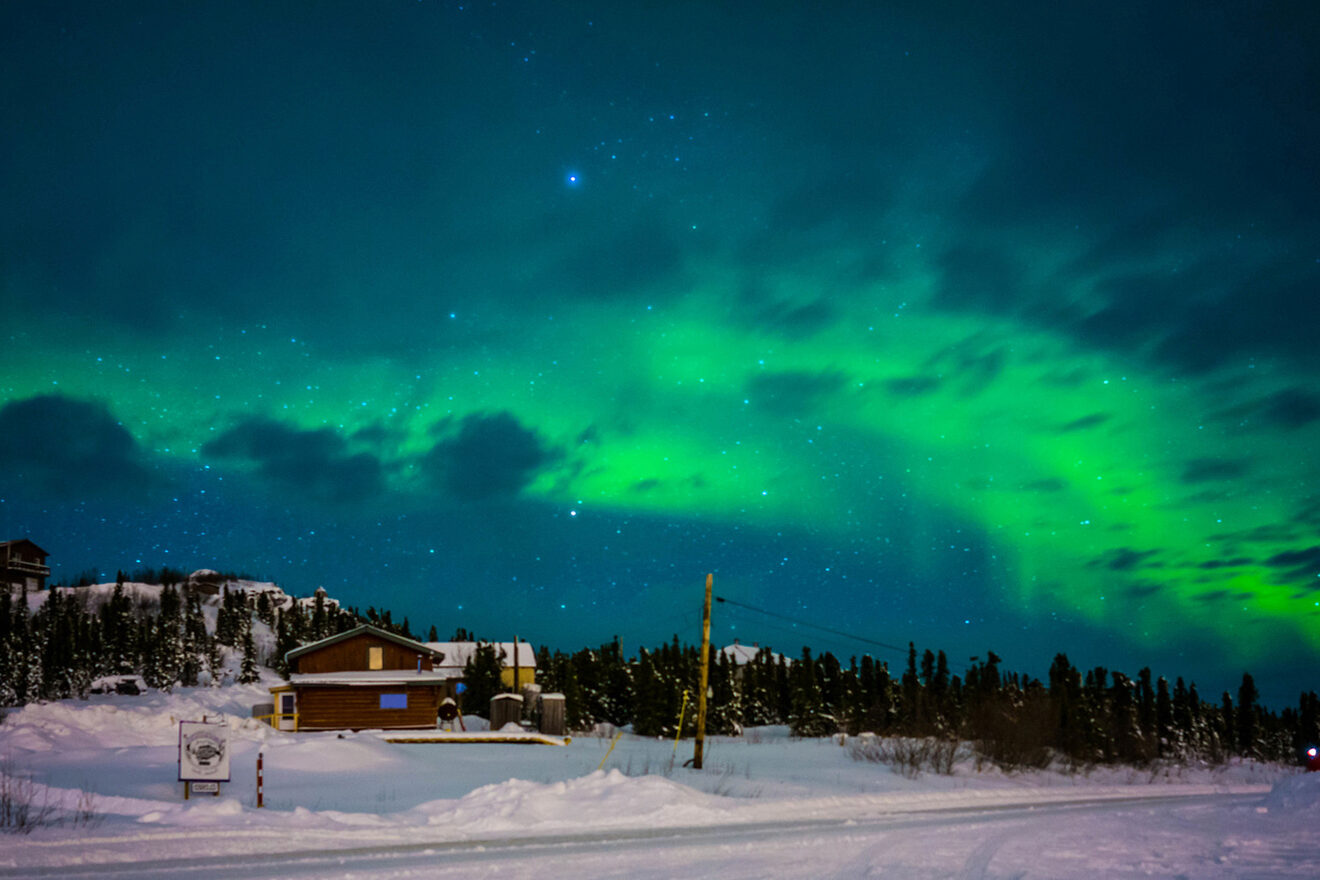 I can't believe we reached the end of this post, where you can find your favorite Arctic Circle tour from Fairbanks! Whether you were looking for a classic bus tour, hikes, overnight stays and expeditions, dog-sledding, airplane flights – you are bound to find something for your taste!
Whichever tour you pick, don't forget to book it in advance! You don't get to tour the Arctic Circle every day, so the least you can do is to save your spot.
When all is said and done, don't forget to come by and tell me how it all went in the comments below.
Have a nice trip and travel safe,
Beti
---
Pin it for later!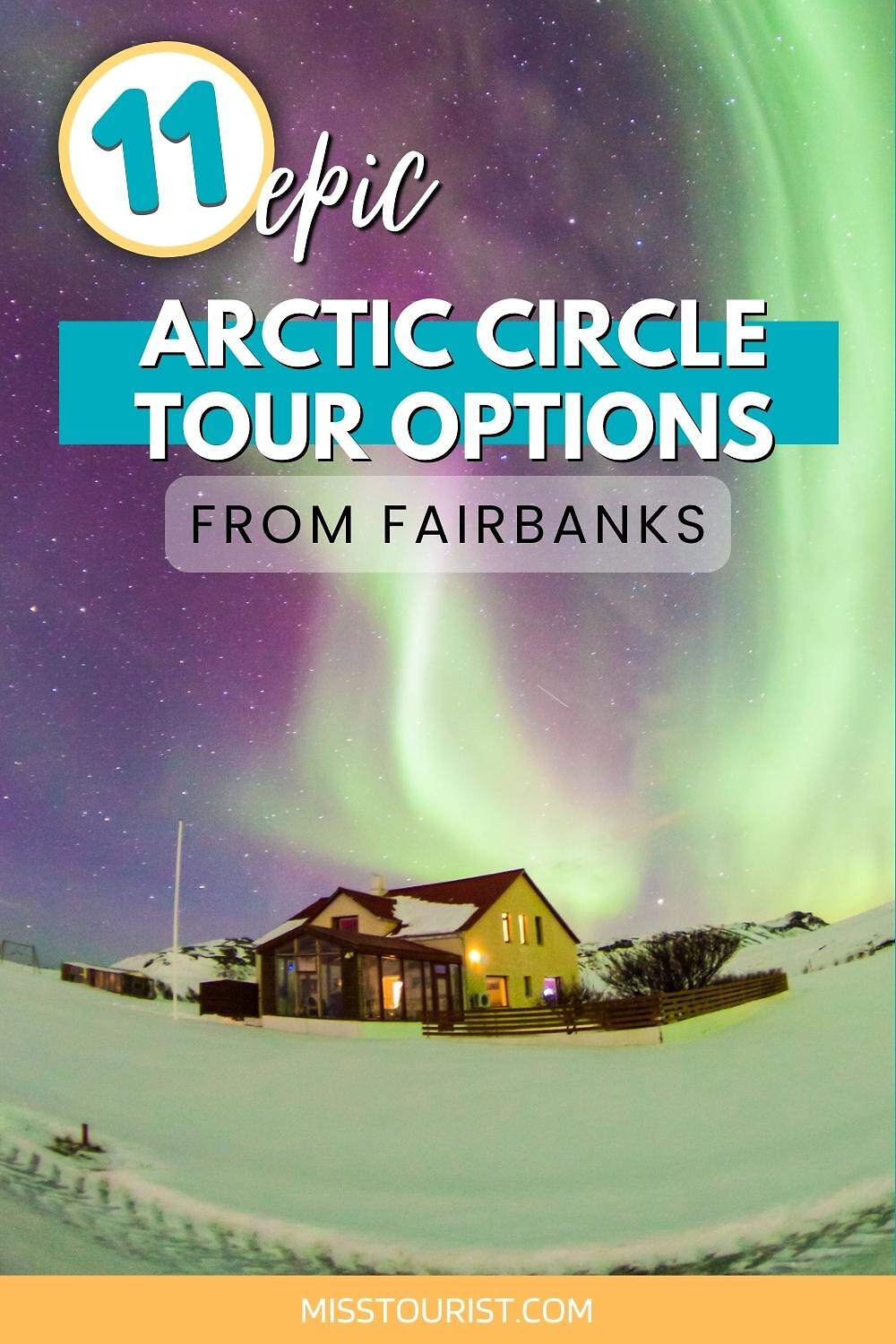 Pin it for later!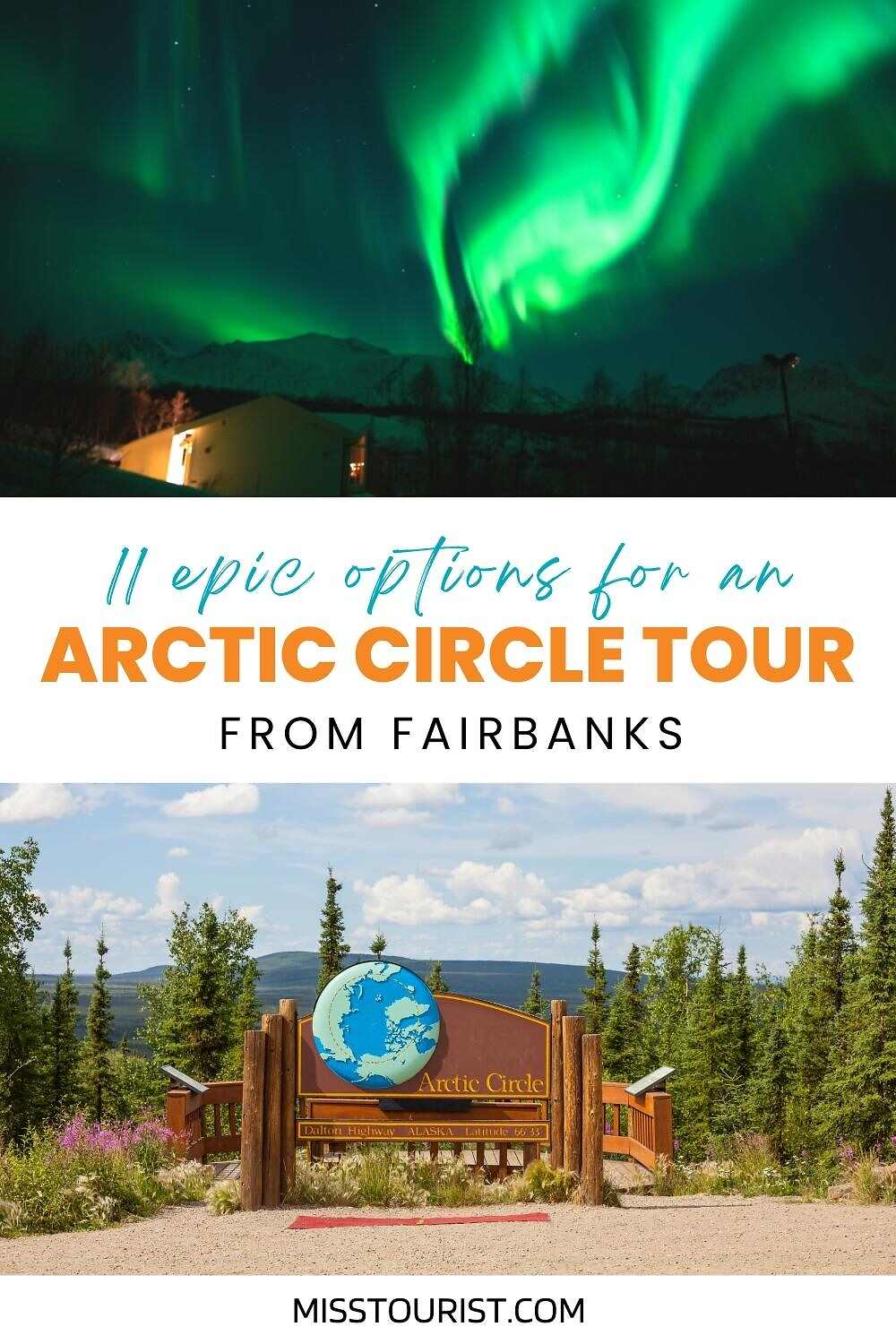 Products You May Like