14 Affordable Hostels in Bocas Del Toro for a Fun Holiday!
Sun, tropical forests, yoga! I could go on and on! But the truth is, you're probably already guessing how incredible Bocas del Toro is!
Today we'll go deep into finding the best hostels in Bocas del Toro! I've looked, I decided, and I decided to add only the most incredible Bocas del Toro hostels which I ordered from most to least expensive so that everyone can find their favorite!
Whether you're a solo traveler or heading there with all your buddies, you'll find in this article some of the cheapest hostels and also the most incredible!
This is why I recommend booking whatever you pick, be it a party hostel or a super chill one, in advance, as these will definitely disappear super fast!
So let's see these fabulous hostels!
If you are in a hurry
Ready to book already? I've made this short list of the best hostels in Bocas del Toro for you:
1. Skully's House – stylish hotel with a sea view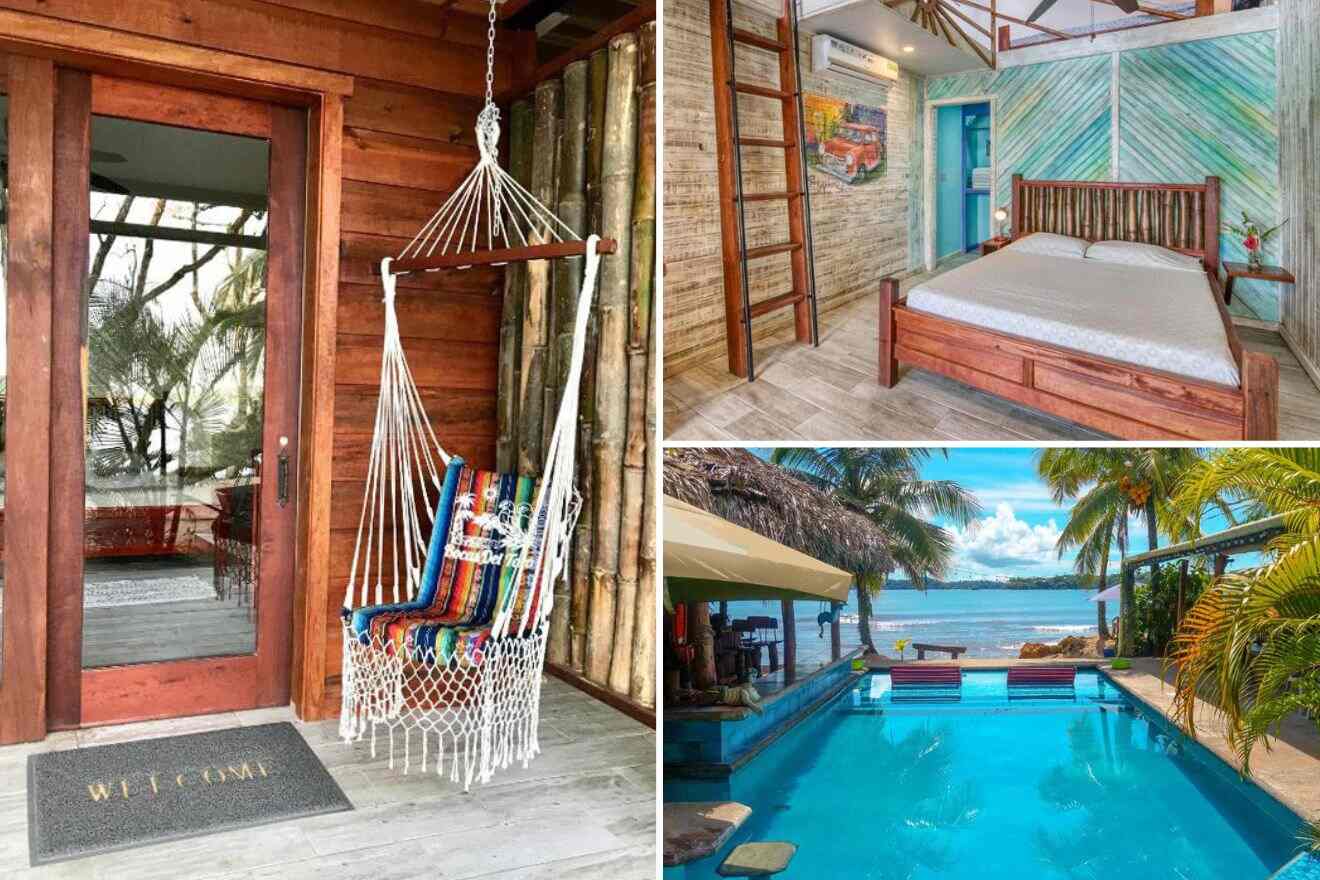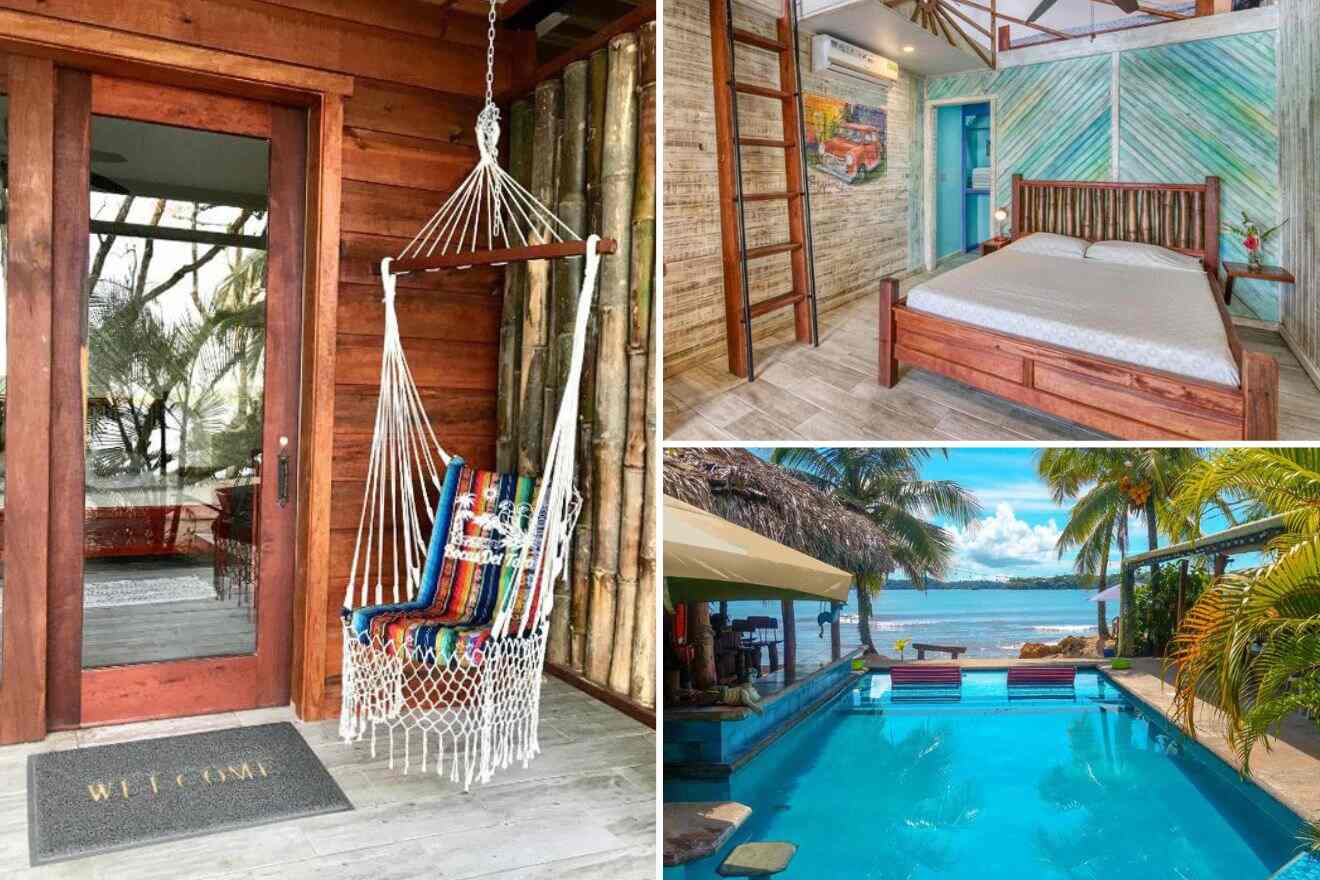 With a great location near Paunch Beach and Isla Carenero, this amazing Bocas del Toro hostel offers everything you need for your stay on the island! Their shared rooms come with double beds or bunk beds and some even come with a lovely sea view!
The whole place has such an amazing design! When you're not out and about exploring this tropical paradise, you can sunbathe by the outdoor swimming pool, hang out in the shared lounge with your travel buddies or the other guests and relax under a tree's shade while reading your favorite book or replying to emails! Once your day is done, head for a yummy meal at the restaurant on-site.
2. Selina Red Frog – for a fun getaway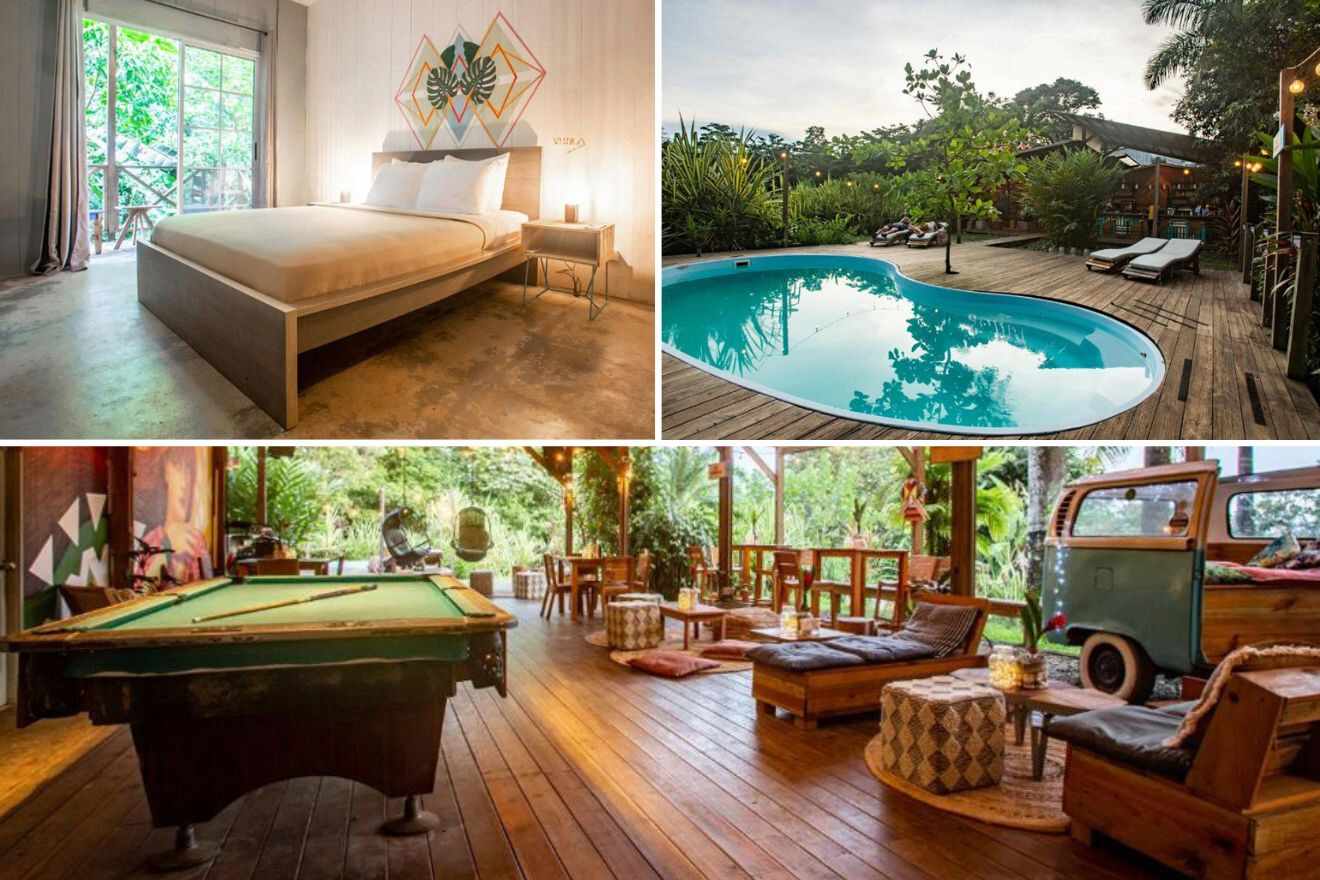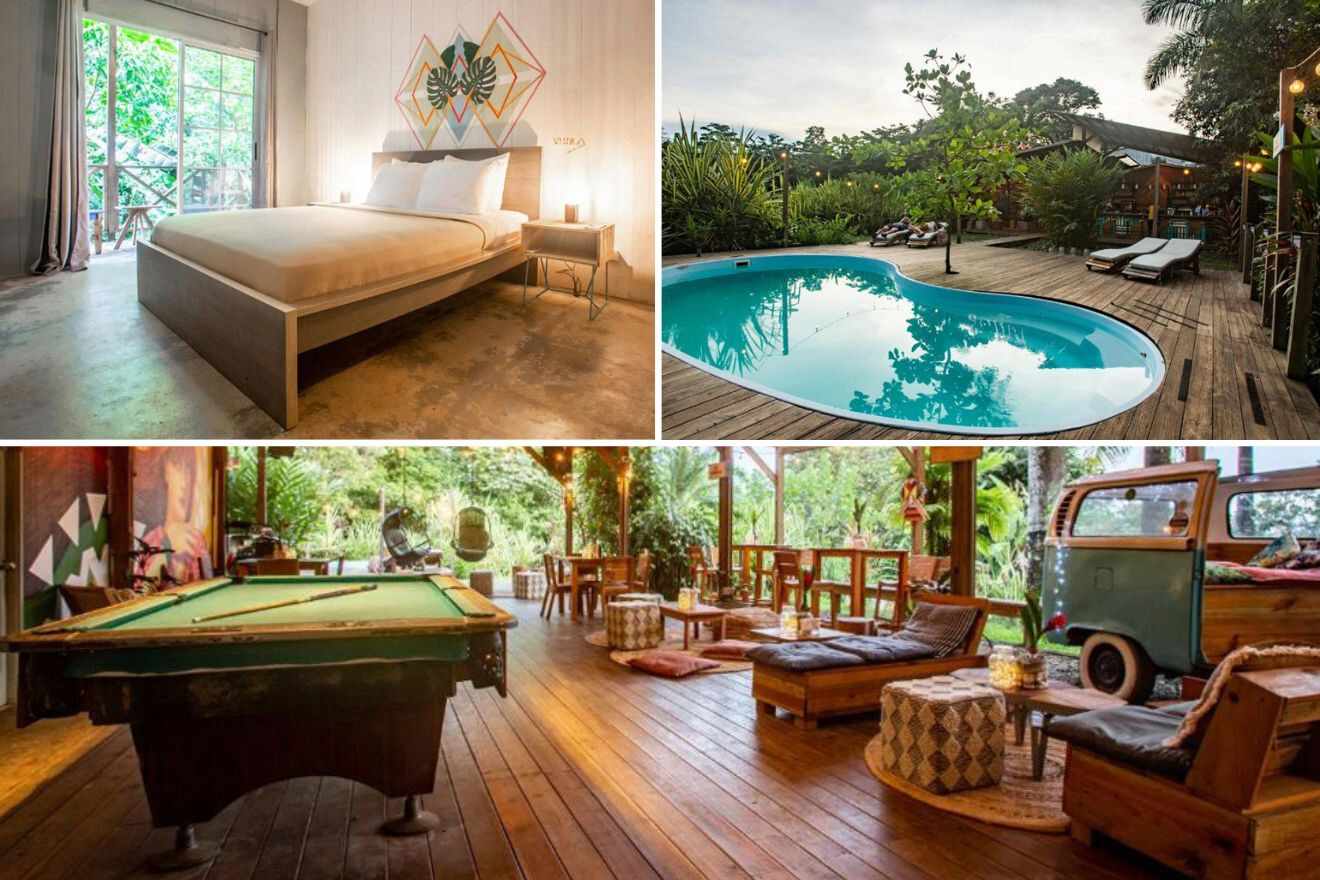 Ever wanted to stay in a natural park? Then I've just found the best hostel for you! Part of the Isla Bastimentos Park, this incredible hostel is part of the Selina hostels! I'm sure you'll love its vibrant colors, the furnishings, and the gorgeous vegetation that surrounds the hostel!
Whether you want a private room, bungalows, or dorm beds, you'll find all that at Selina Red Frog! They also offer plenty of fun activities like tours, water sports, and yoga classes! So start your morning with some yummy coffee from Panama, and then head to the outdoor swimming pool for a nice wake-up call and a swim.
3. Surfari Bocas – for a relaxing trip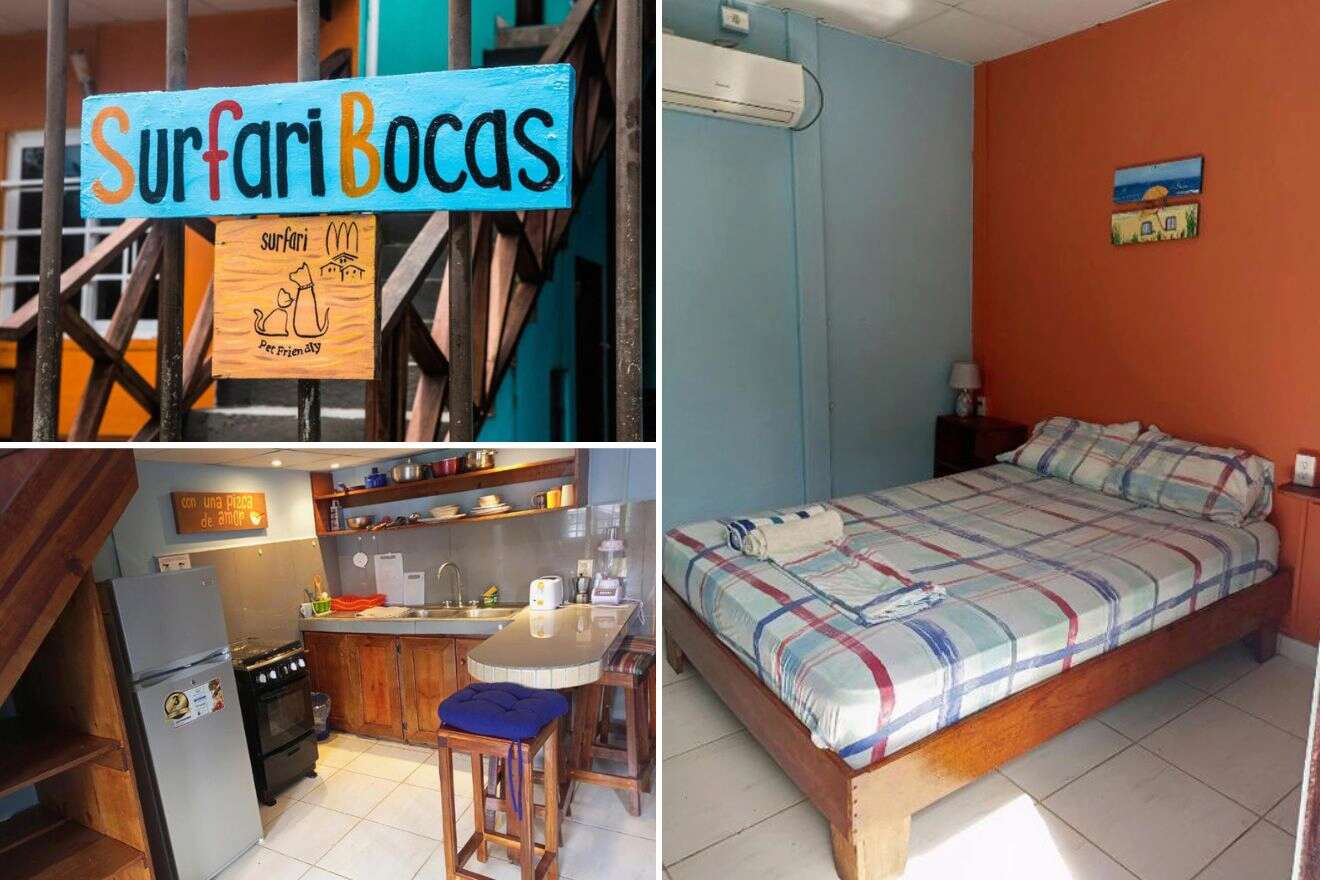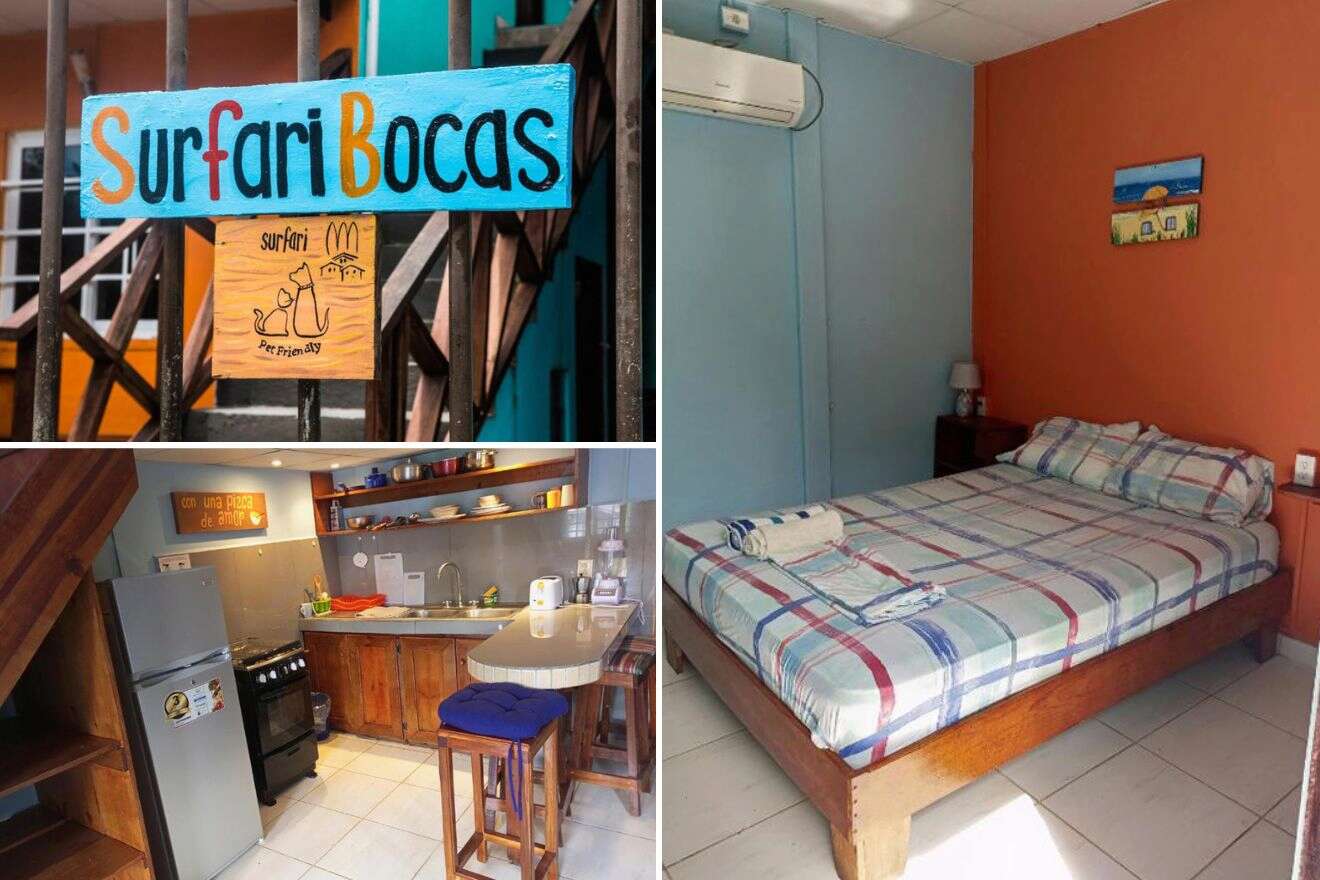 Simple yet equipped with all that you need for your holiday! A home away from home for solo travelers, digital nomads, and everyone who crosses its door, Surfari Bocas is set in Bocas Town, and it's a short walk from Parque Simón Bolivar and some restaurants and bars. The accommodation features rooms with air-con, a private bathroom, and free Wi-Fi!
I'm sure you'll spend most of your time exploring the beautiful island, but when you need some time to relax, you can have a moment on their furnished terrace, which is also a dining area. Make sure you book your hostels in Bocas del Toro in advance! These are some of the best cheap hostels, and they won't be on the market for too long!
4. Palmar Beach Lodge – for beach lovers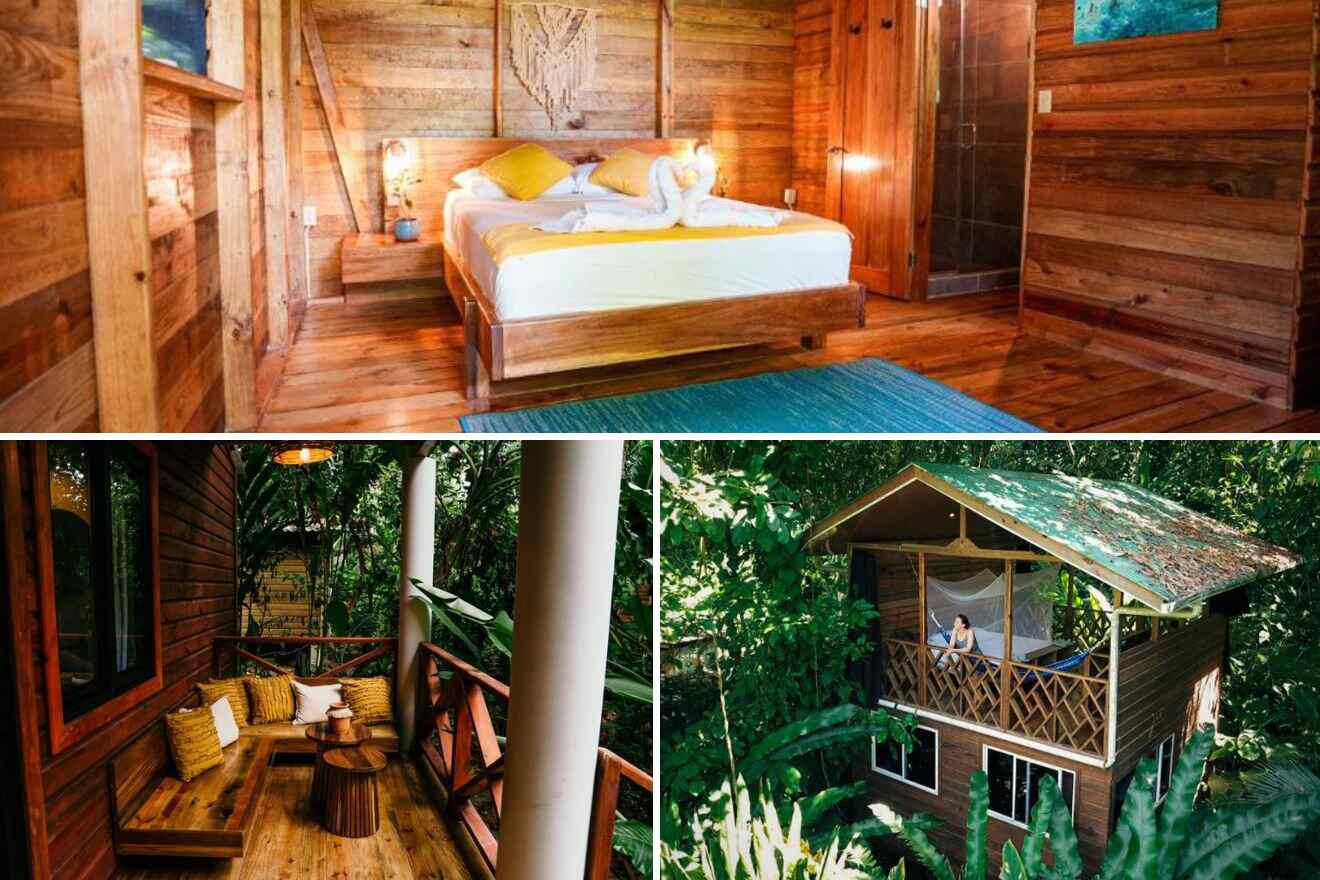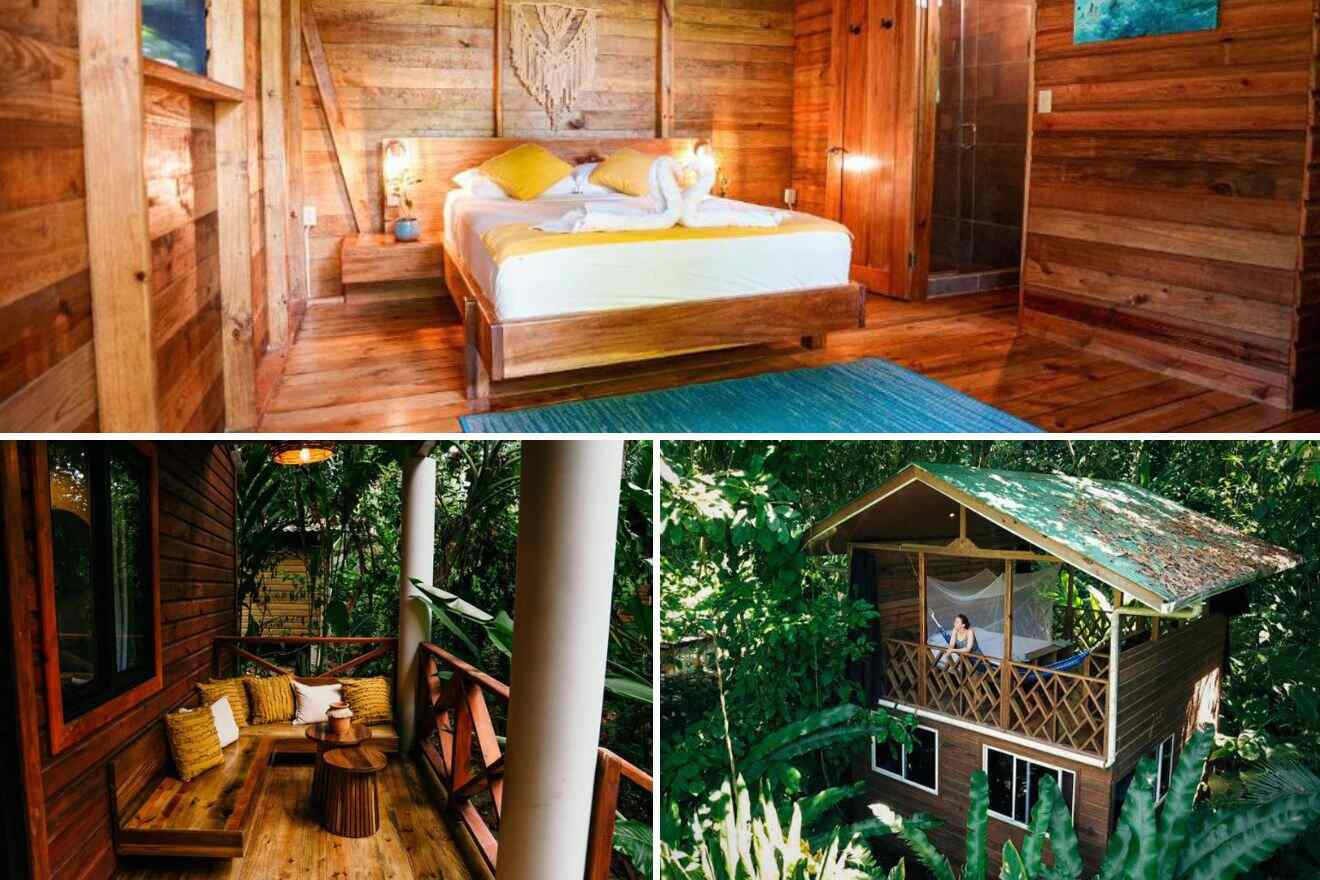 A lodge right on the beach that's surrounded by lush Panamanian vegetation and has hammocks where you can take naps and spa services? Hold my purse! This is by far the perfect hostel!
Set on Red Frog Beach on Isla Bastimentos, within walking distance of the Bastimentos National Marine Park, the accommodation comes with an on-site bar, a restaurant, and a lounge. Start your mornings with a swim in the Caribbean Sea, then join a yoga class or book some time for a massage! And if you're into water sports, then you hit the jackpot, as here you can try snorkeling and diving!
5. El Jaguar – waterfront hostel with fun activities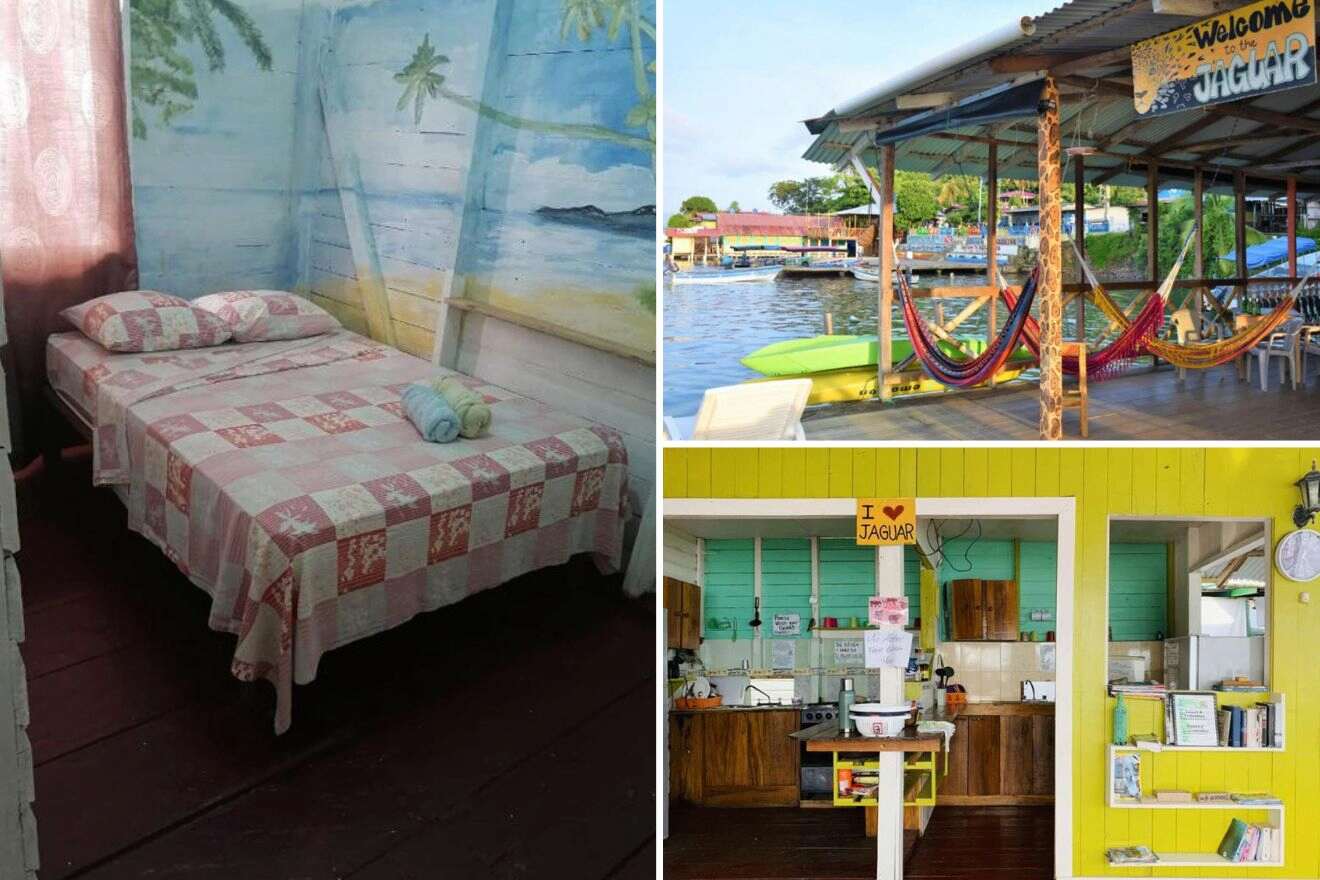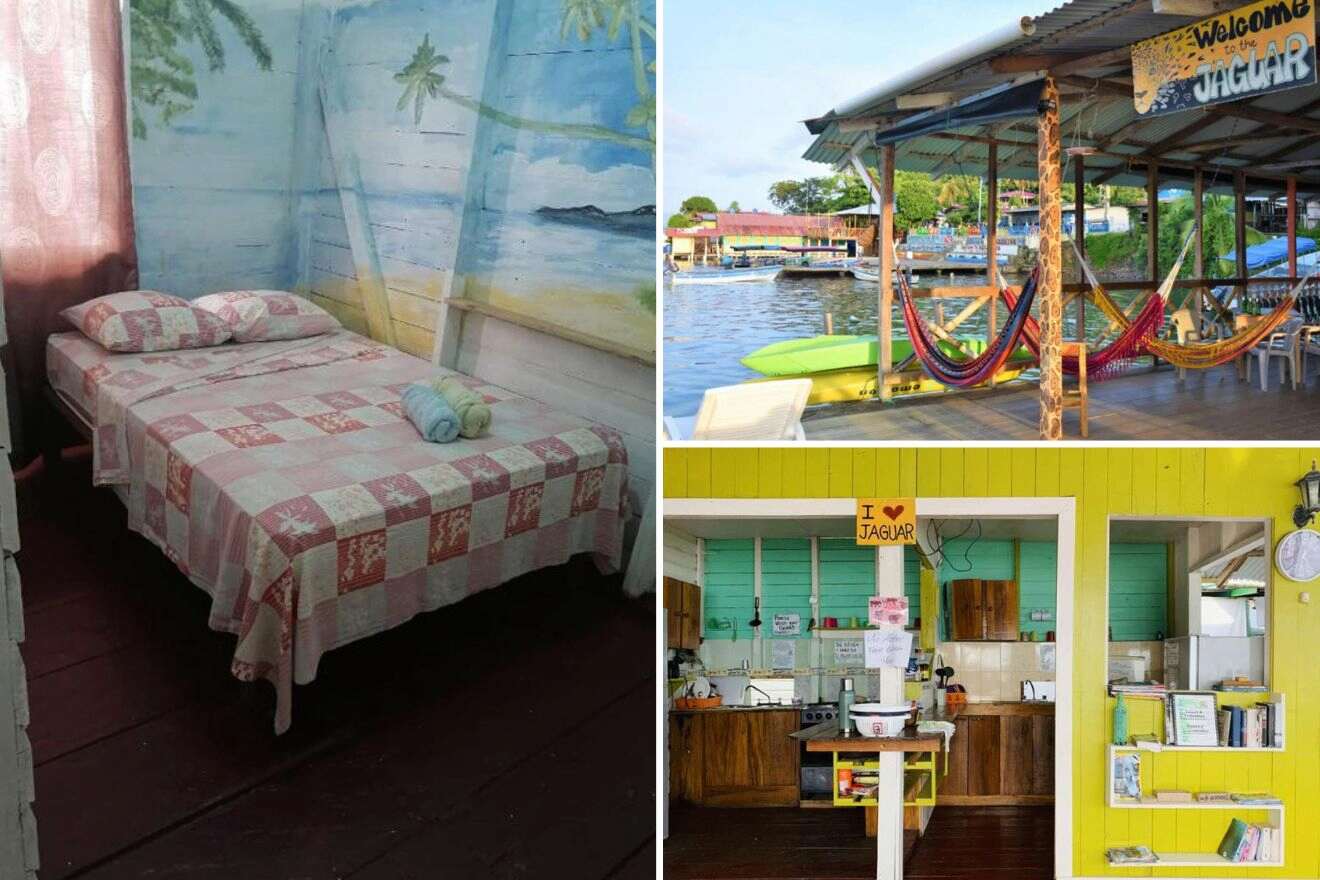 Feel at home in one of the best hostels in Boca del Toro that's located in Old Bank! Featuring double and triple rooms with a private bathroom, the accommodation is simple, but it has a shared kitchen where you can enjoy some quick bites with your travel buddies and a bar where you can unwind with a yummy cocktail after a day of exploring.
The hostel is located on the waterfront and close enough to some of the beaches (around 1 mile/less than 2 km away)! Some of the activities they offer here are tours, snorkeling, diving, canoeing, and fishing!
6. Cataleya Hostel – great hostel for mingling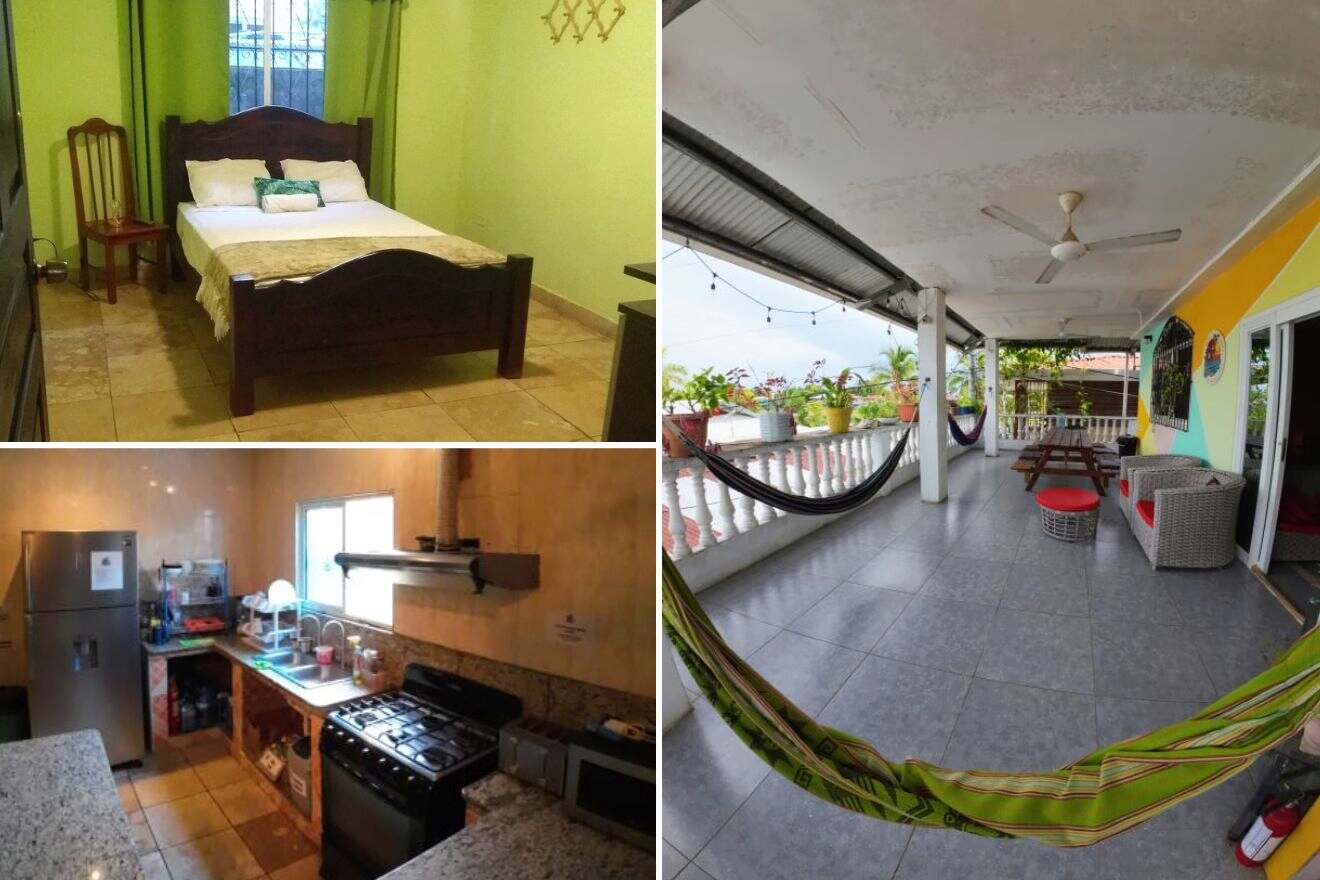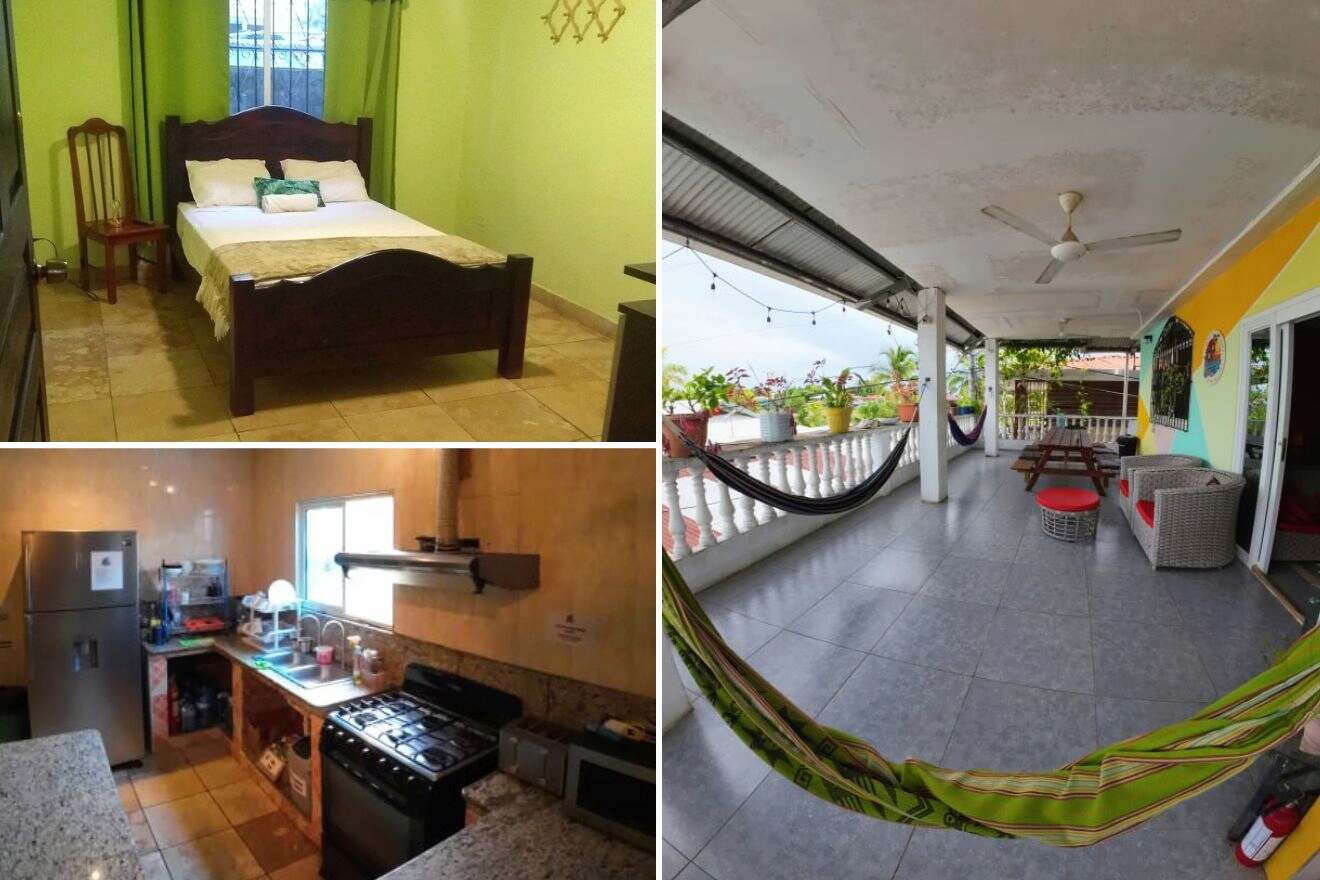 Located in Bocas Town, this amazing hostel is a great spot where you can meet solo travelers, digital nomads, and people from all over the world! Offering private rooms with bathrooms but also shared ones, laundry facilities, and a shared kitchen, this hostel is surely a keeper!
During your stay, you can have fun movie nights in their mini-cinema along with the other guests, play in the game room and rent out bikes to explore Bocas Town with your travel buddies or by yourself!
7. Selina Bocas del Toro – one of the best party hostels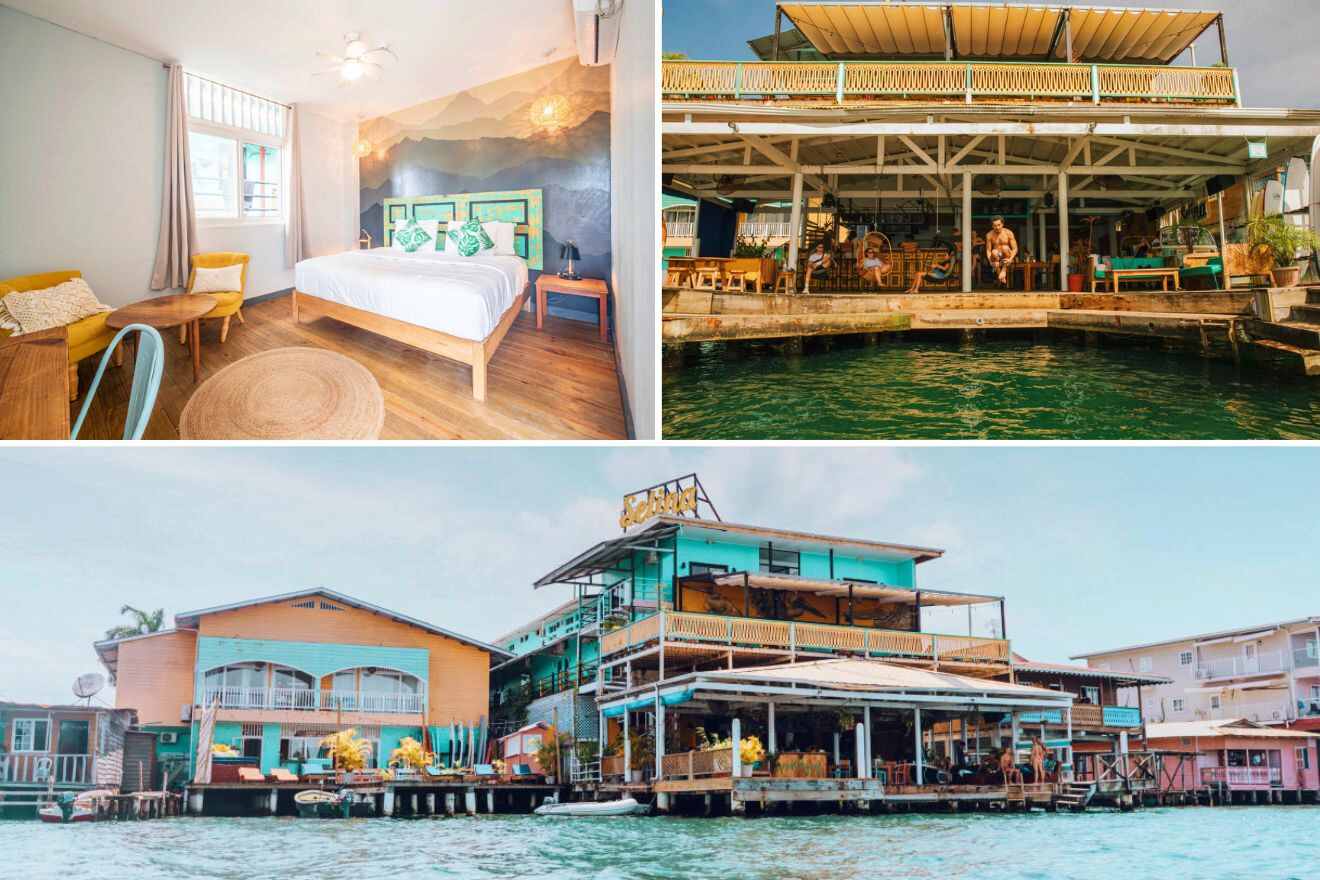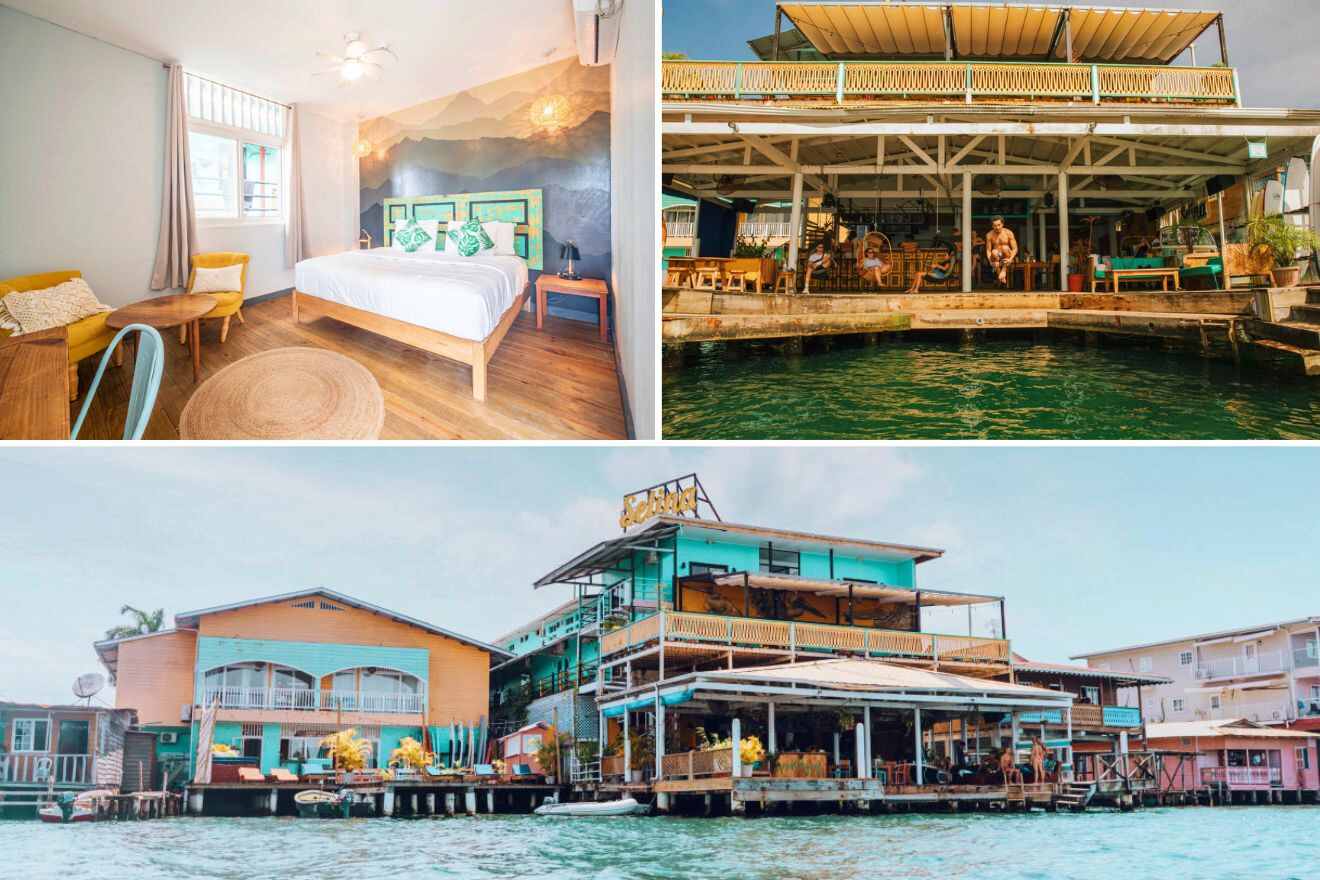 Looking for a hostel that has it all? The fun (yep, this is a party hostel), the place where you can work, and the great conditions? Then check out this hostel set in Isla Colon by the Caribbean Sea! I'm sure you'll spend a few nights and unforgettable days here!
The accommodation offers dorms (including all-female ones), private rooms, and even deluxe suites! All the rooms had a private bathroom, lockers, and air-conditioning. Grab your dancing shoes and get ready to learn some salsa while you're at this Isla Colón hostel. Relax with a yoga class, and catch up on your emails in the co-working space!
8. Bambuda Lodge – for water sports lovers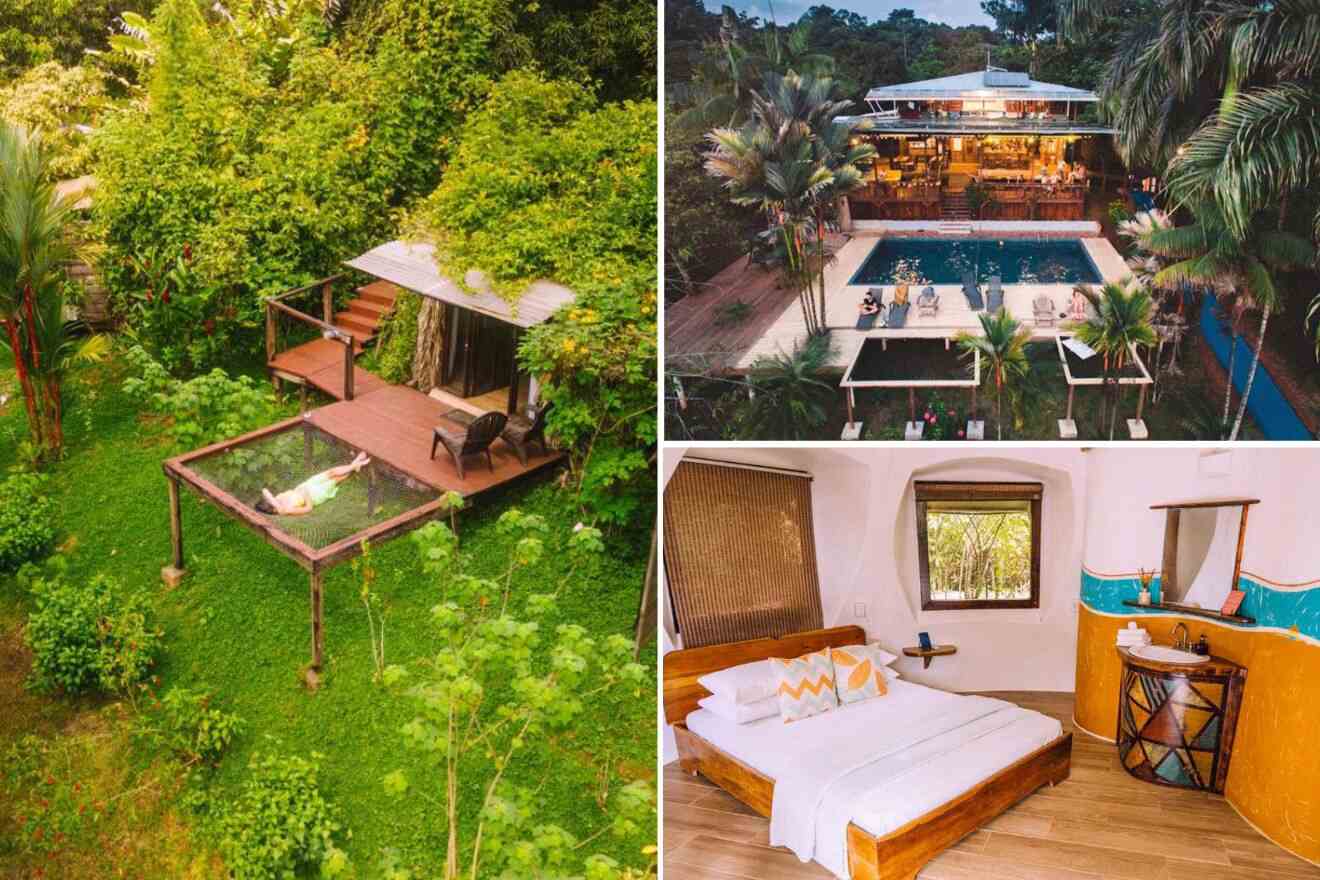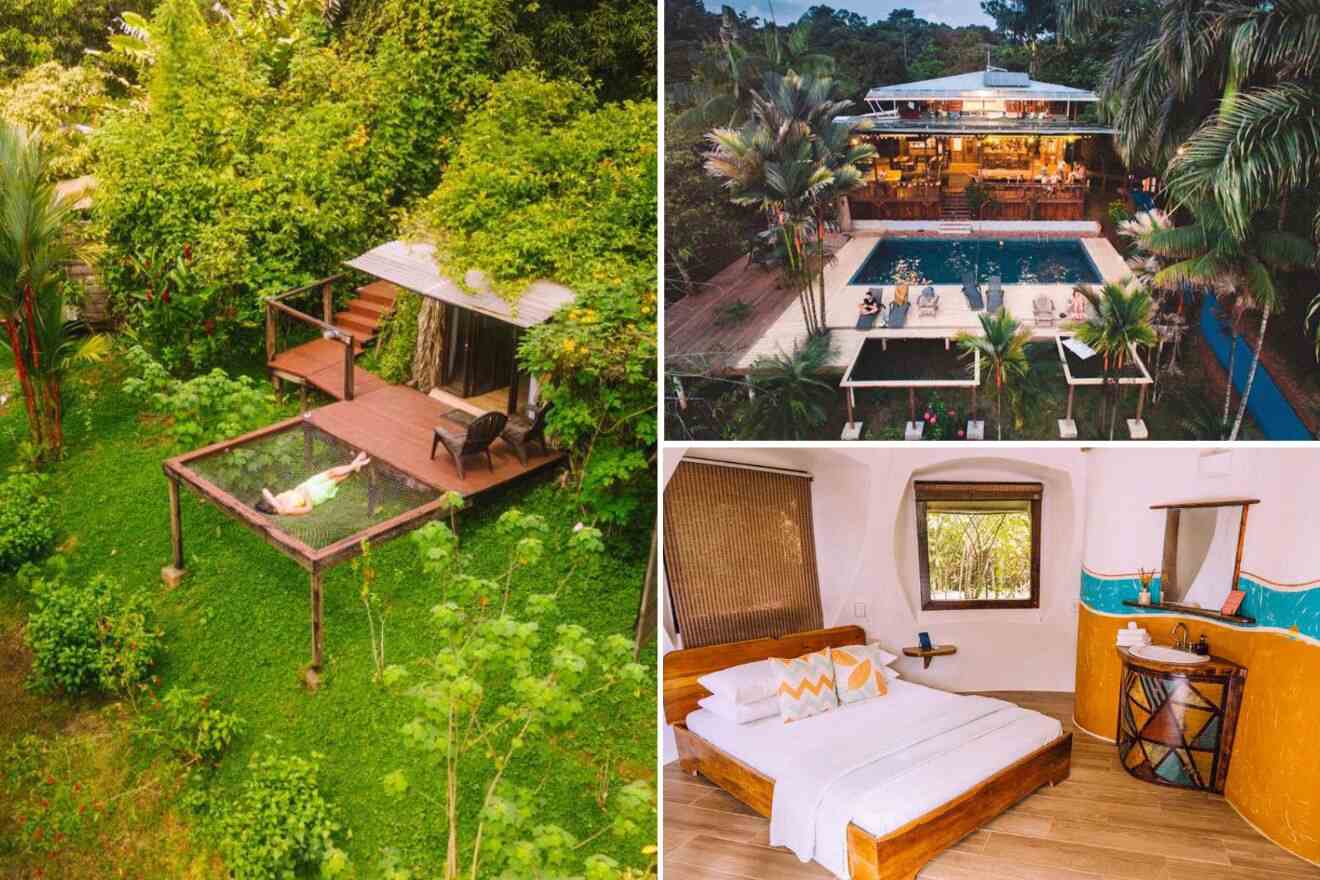 Nature lovers, you're going to love this good hostel set on Isla Solarte in a tropical rainforest! What a dream come true for any solo traveler who wants to spend a few days connecting with new people and immersing themselves in the Bocas del Toro magical atmosphere! Whether you opt for the dorm bed, the cabins, or the bungalows, you'll be surrounded by the same natural beauty!
The super stylish wooden furnishes, walls, and hammocks only add to that and create such a palpable great vibe! Some other exciting things about the lodge are that it has its own private coral reef (they offer snorkeling equipment, too), and they provide free breakfast and a pool!
9. Hostal On The Sea – great hostel with a private beach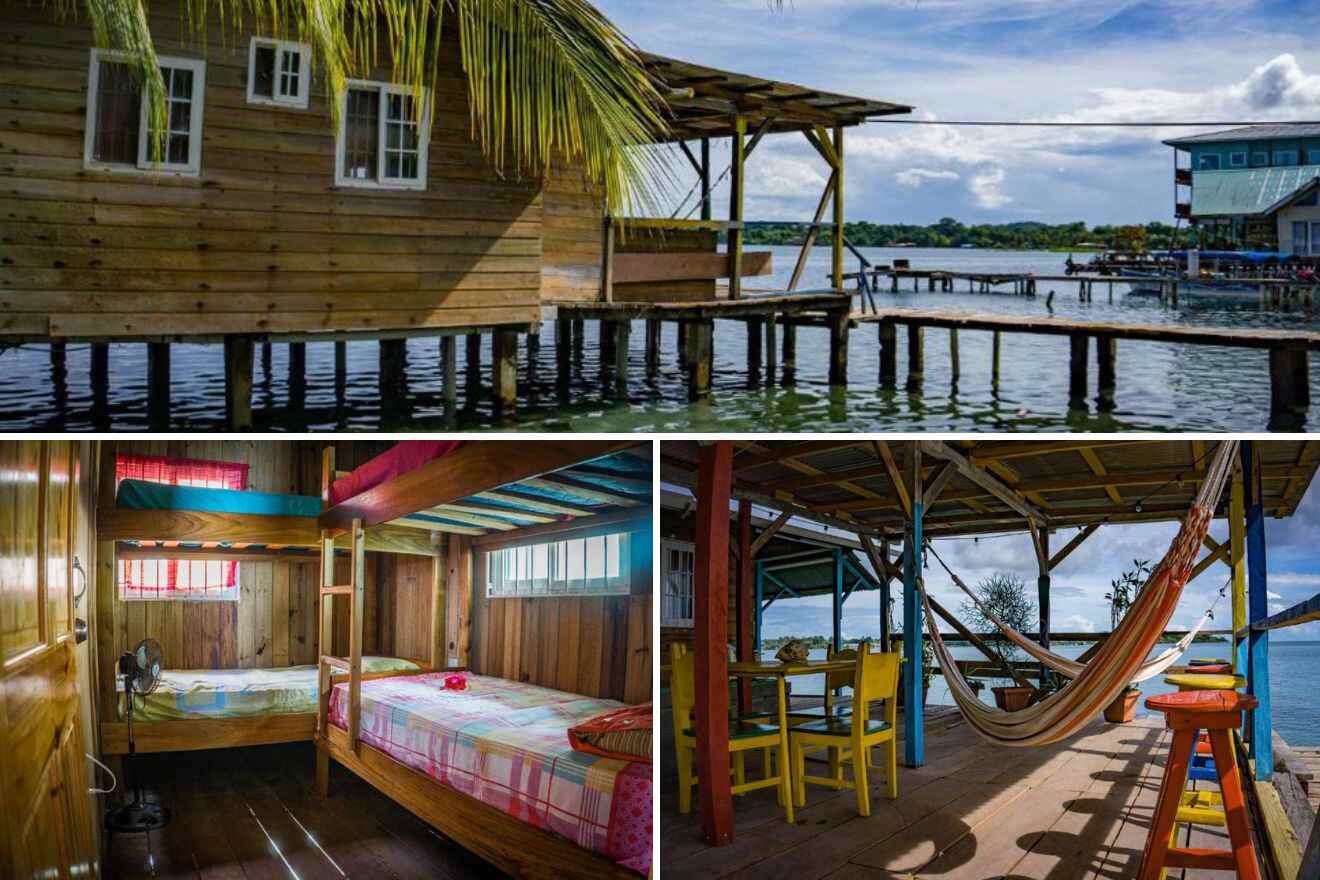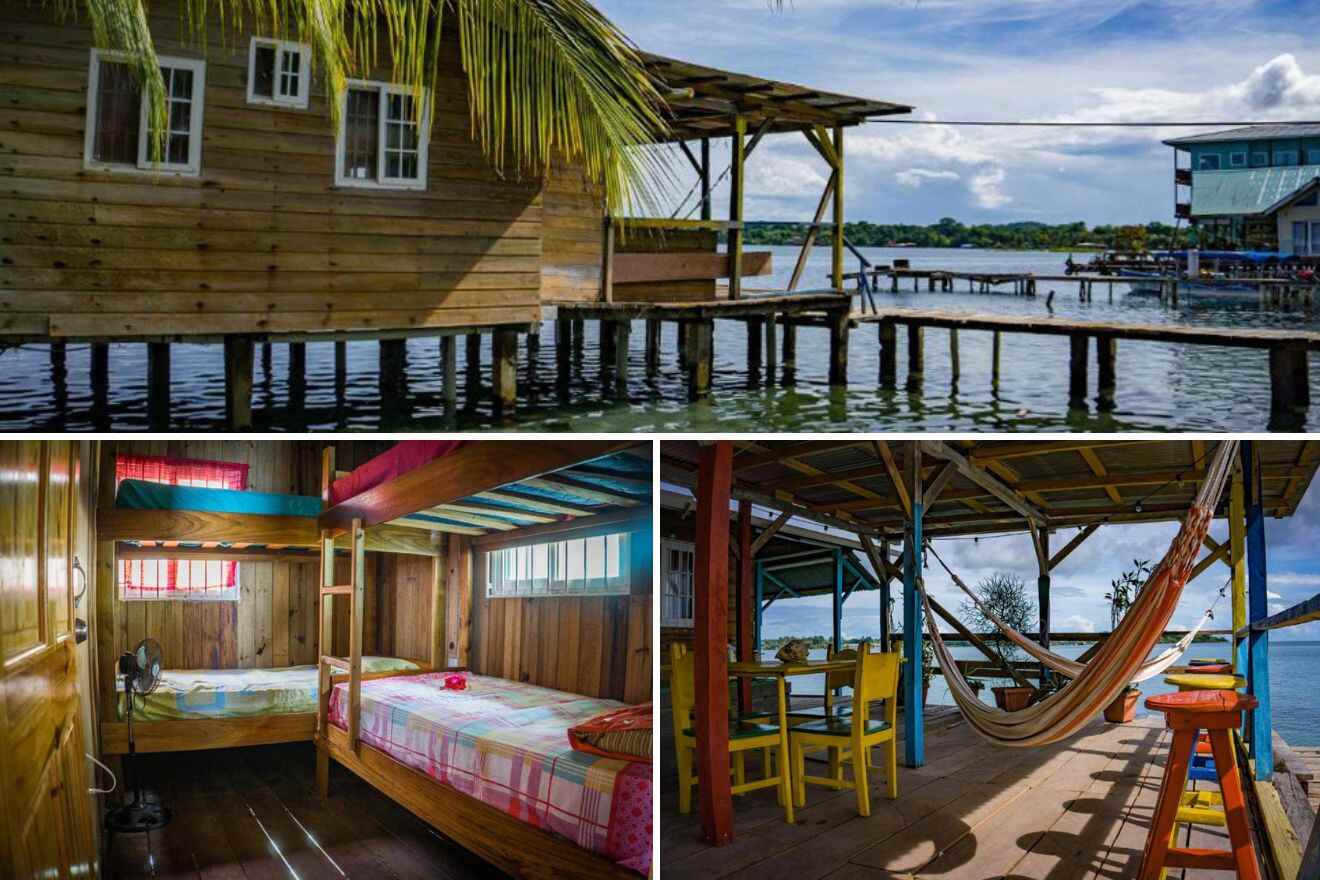 Still looking for some great hostels in Bocas Town? Then check out this one that has a private beach area where you can relax all day long, a shared lounge where you can hang out and make some new friends, and free Wi-Fi, which is a must for all digital nomads and everyone else!
Here you'll find mixed dormitories with a private kitchen, a bathroom, balconies, and a sea view! Plus breakfast and a coffee machine, because let's face it, after a day of partying or exploring, you need a pick-me-up in the morning!
10. Bambuda Bocas Town – offers a great location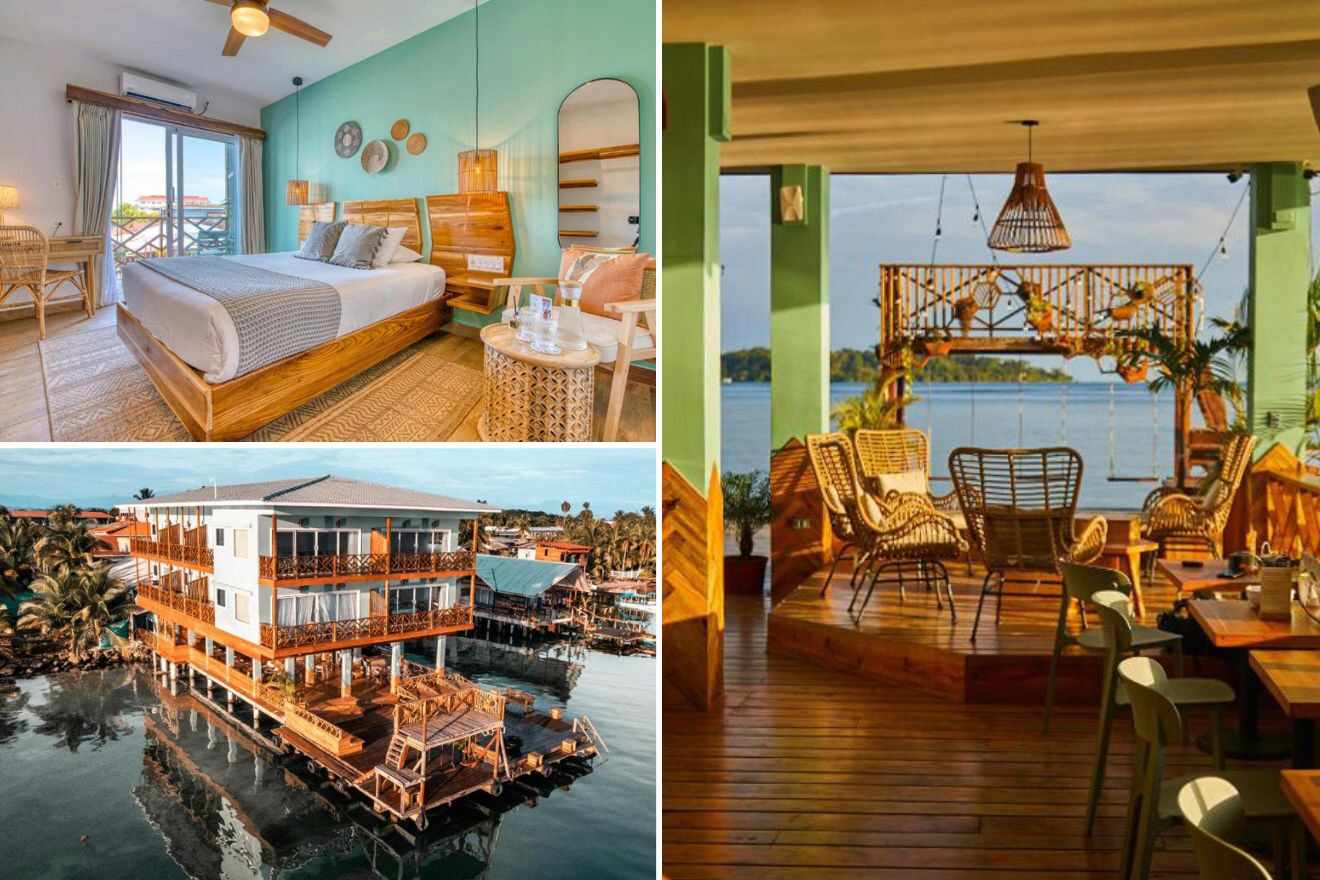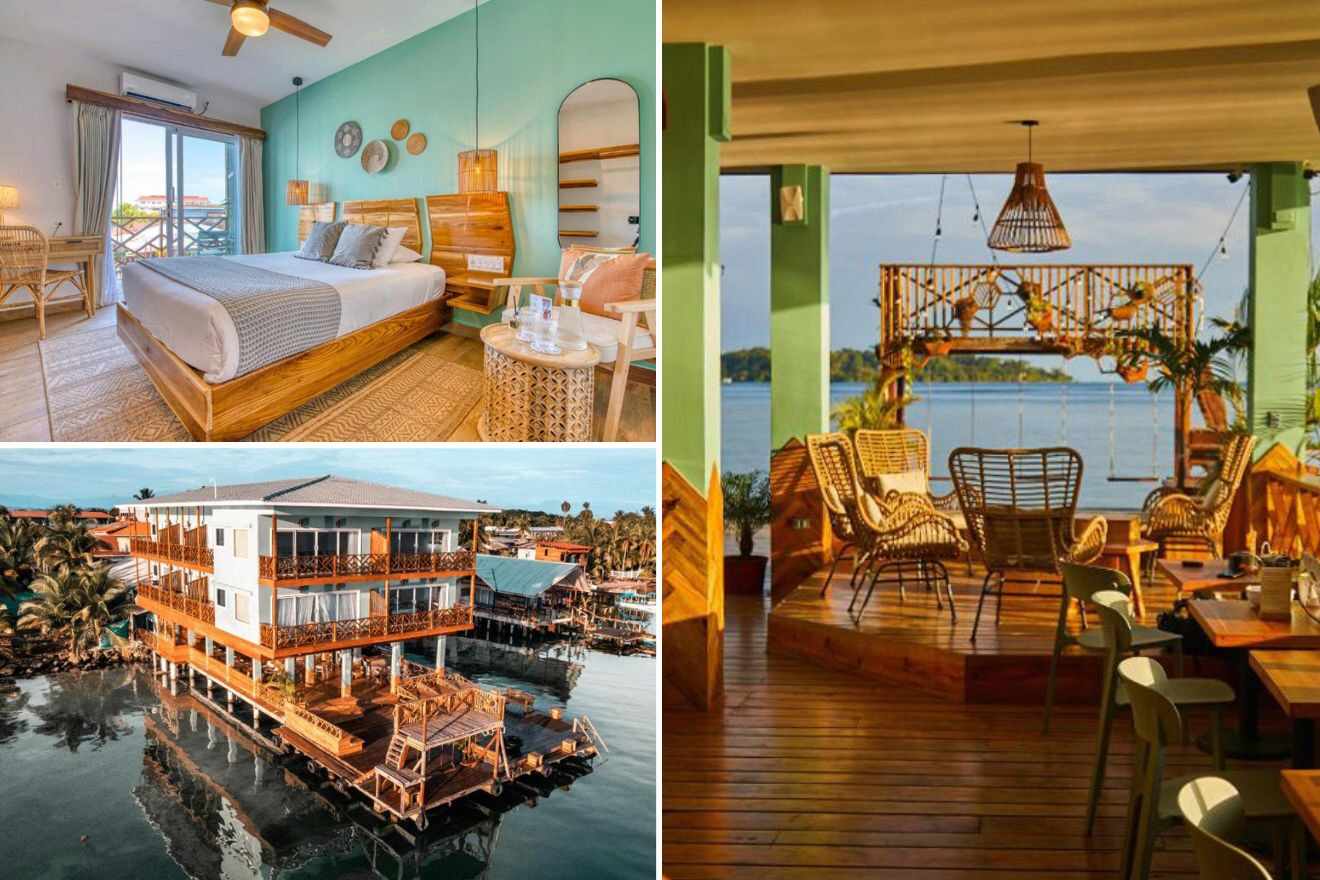 Yoga, water sports, meeting new people, and catching scenic sunsets on the balcony of your room while relaxing in the hammock! Yep, it seems that this hostel in Bocas Town is a keeper! Their shared and private rooms come with more or less the same things, but you will have the balcony and sea view just in the private one.
There's a beach just a short walk away from the hostel, and you'll find a lot of things to do here as well, from joining the fun-themed dinner nights to playing board games and trying some of the water sports like diving and snorkeling!
11. Hotel Olas – with a breathtaking view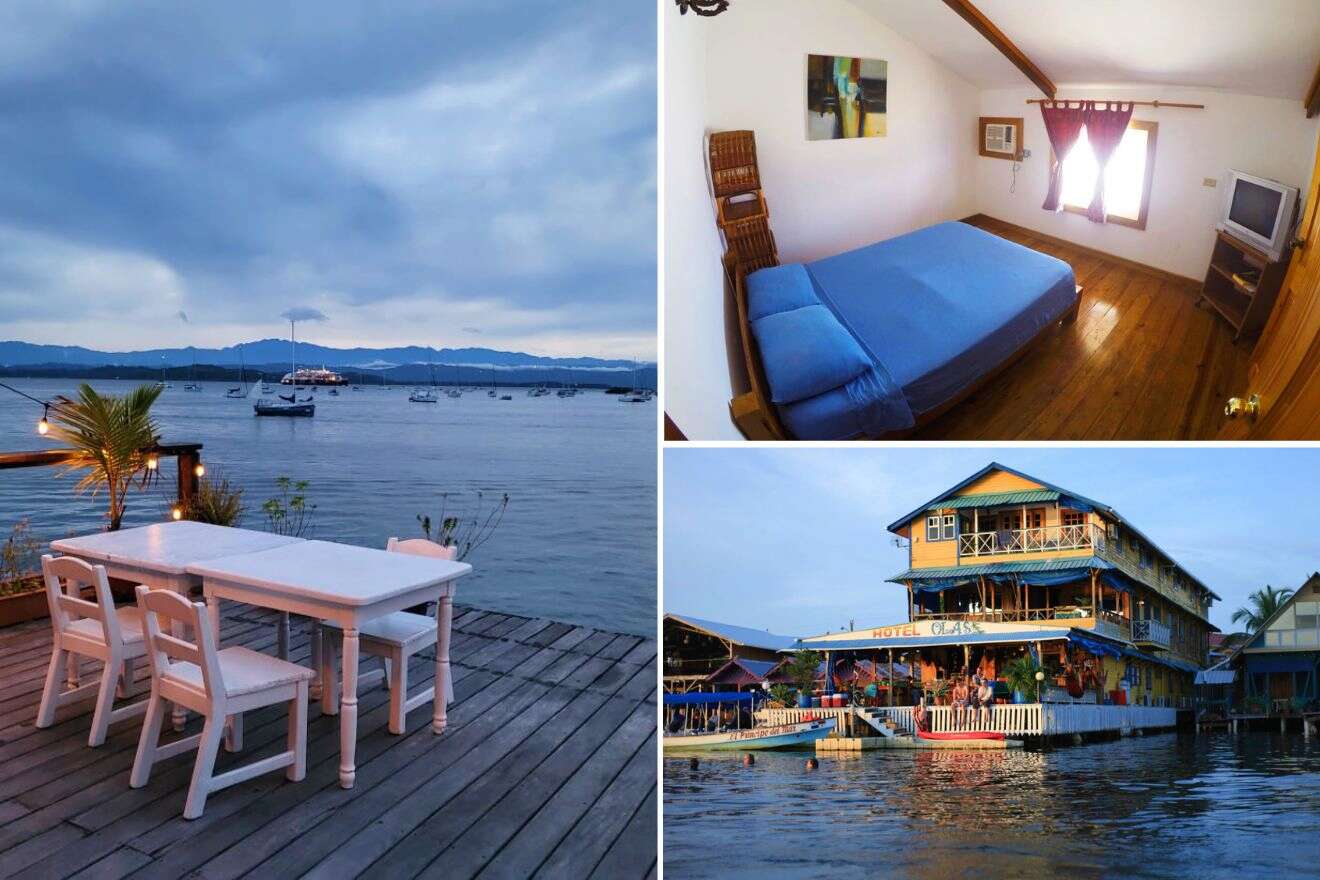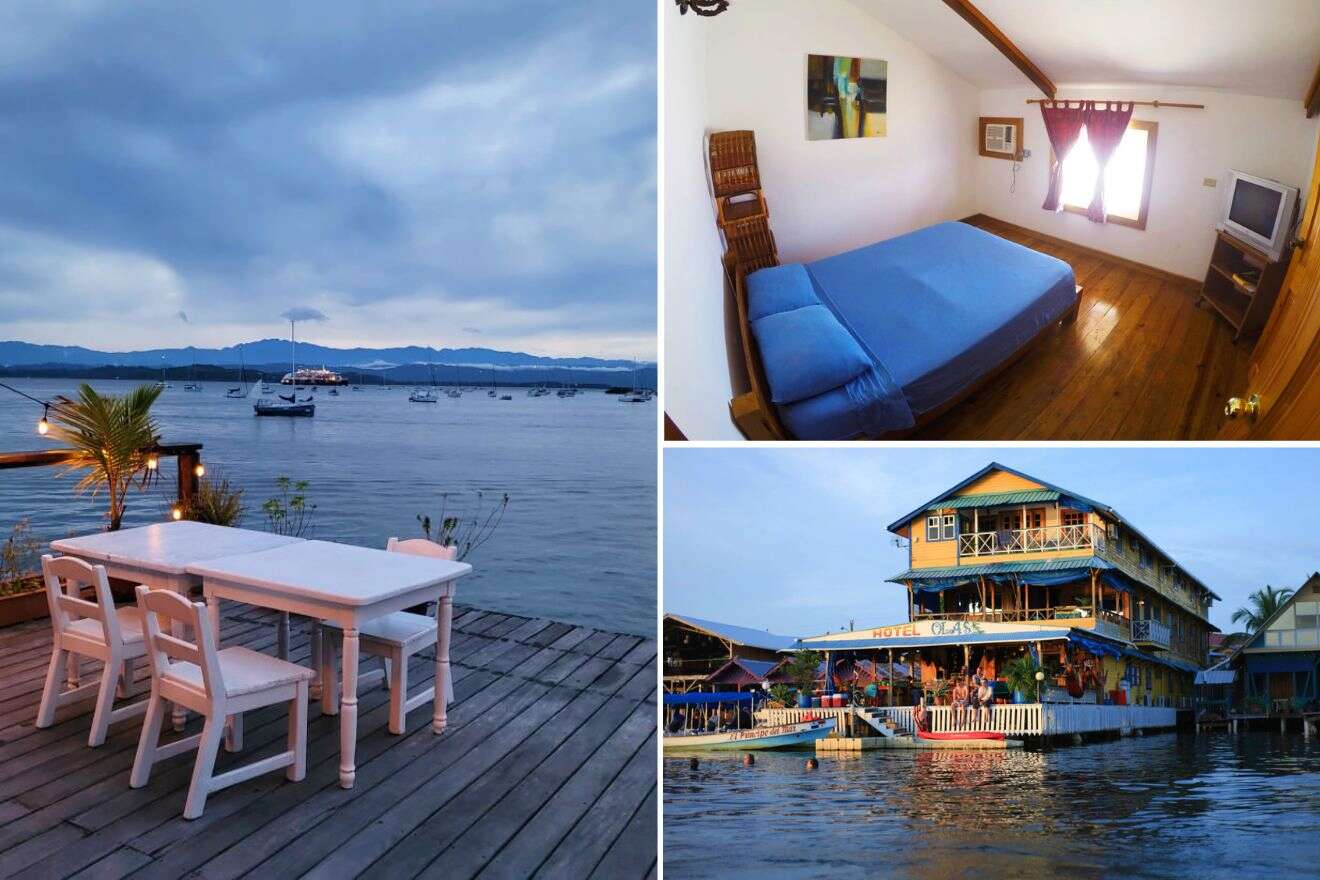 Ready for your fun holiday in Bocas del Toro? Solo travelers, couples, digital nomads, everyone is in love with this place! It's true, you'll find some incredible things to do and hostels in Bocas del Toro! Just like this one which is set on the water and offers top-notch facilities like free Wi-Fi, security lockers, and laundry facilities.
For a cheap hostel, it looks so good, and they're also super helpful! So if you need help with airport transfers, you can always ask the staff! It may not be a free boat shuttle ride, but I'm sure you'll pay just a fee!
12. Bastimentos Hill Guest House – for a tranquil holiday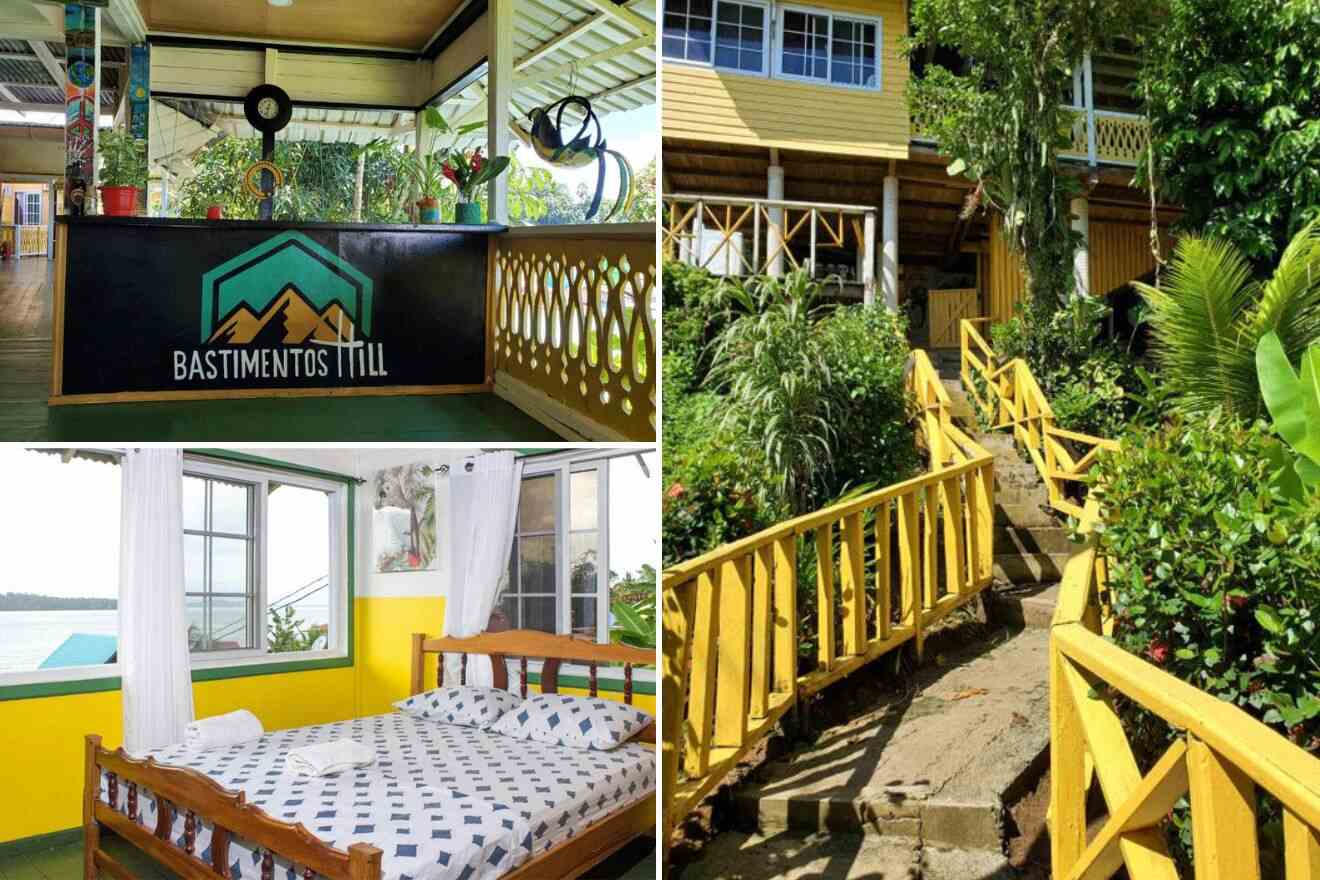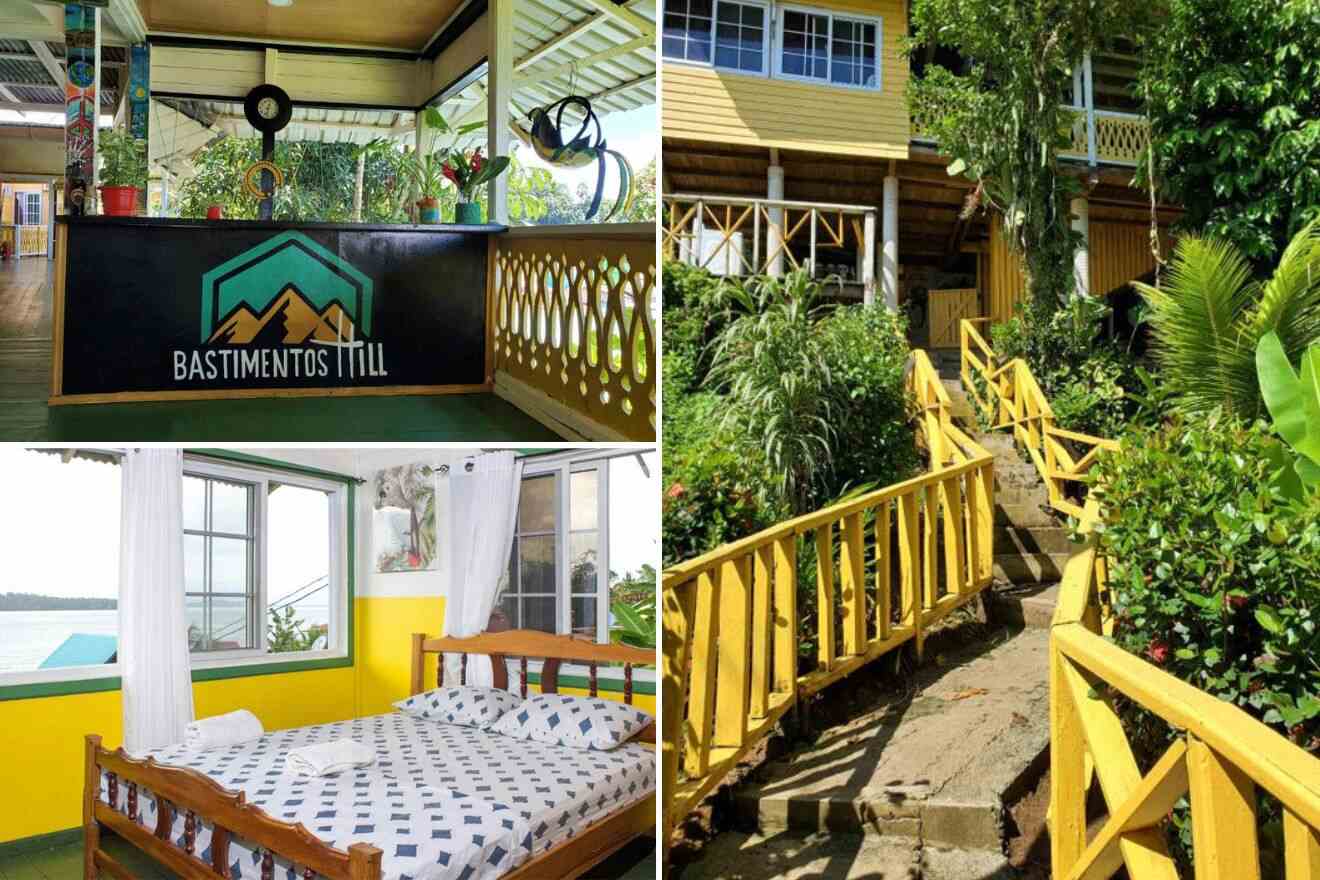 Located within walking distance of Wizard Beach, this super cozy hostel offers double, triple, and shared dormitories with private bathrooms, air-conditioning, and free Wi-Fi. Like most places in Bocas del Toro, this hostel has a super colorful and happy design that I'm sure will put you in a good mood the minute you arrive!
While here, you can use the shared kitchen, but they also have a restaurant that serves African, American, and Italian cuisine and some vegetarian options, too! When you're not getting your daily dose of adrenaline by trying some outrageous sports, you can use the pool table and play some darts!
13. Cliff's Hostel – super affordable hostel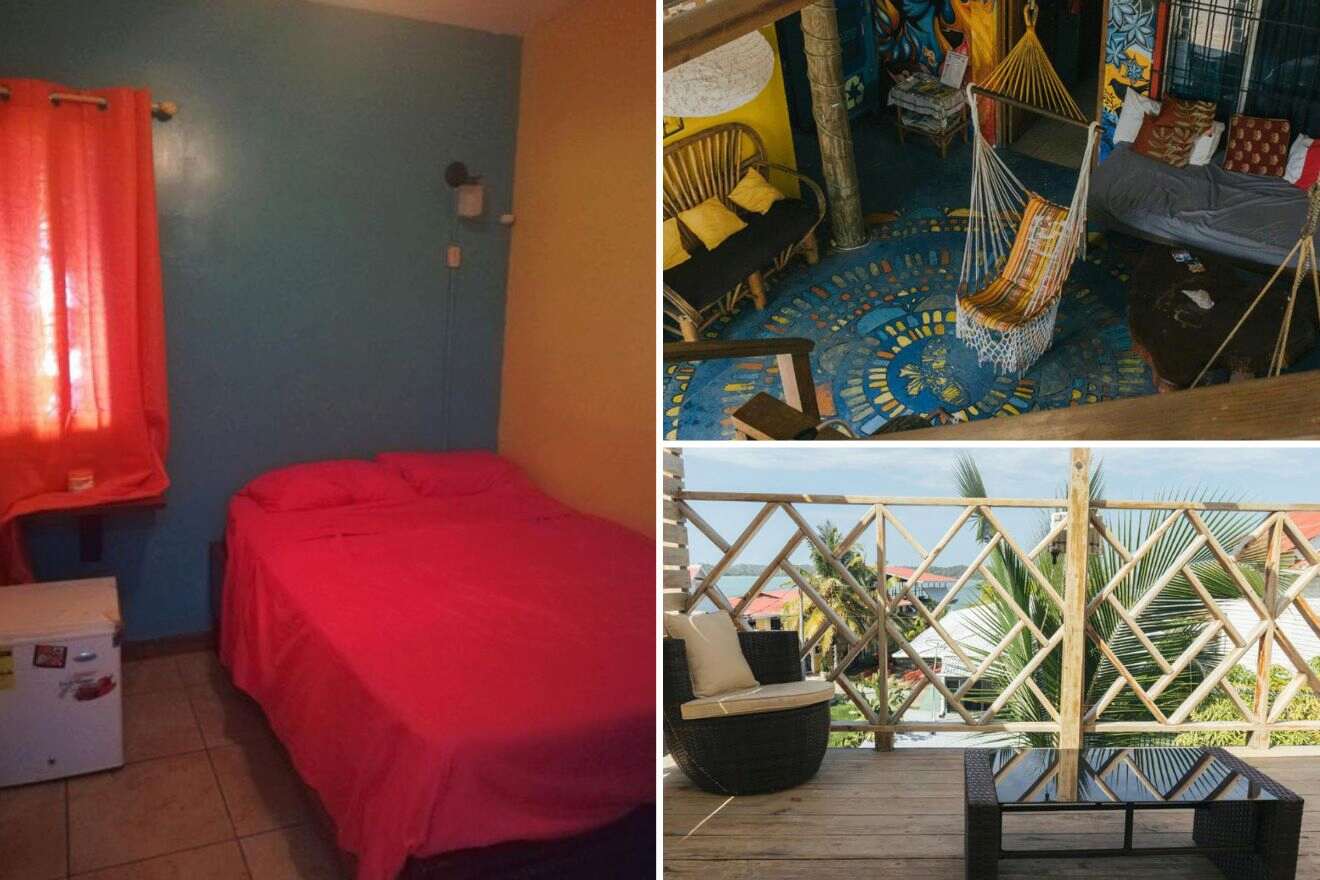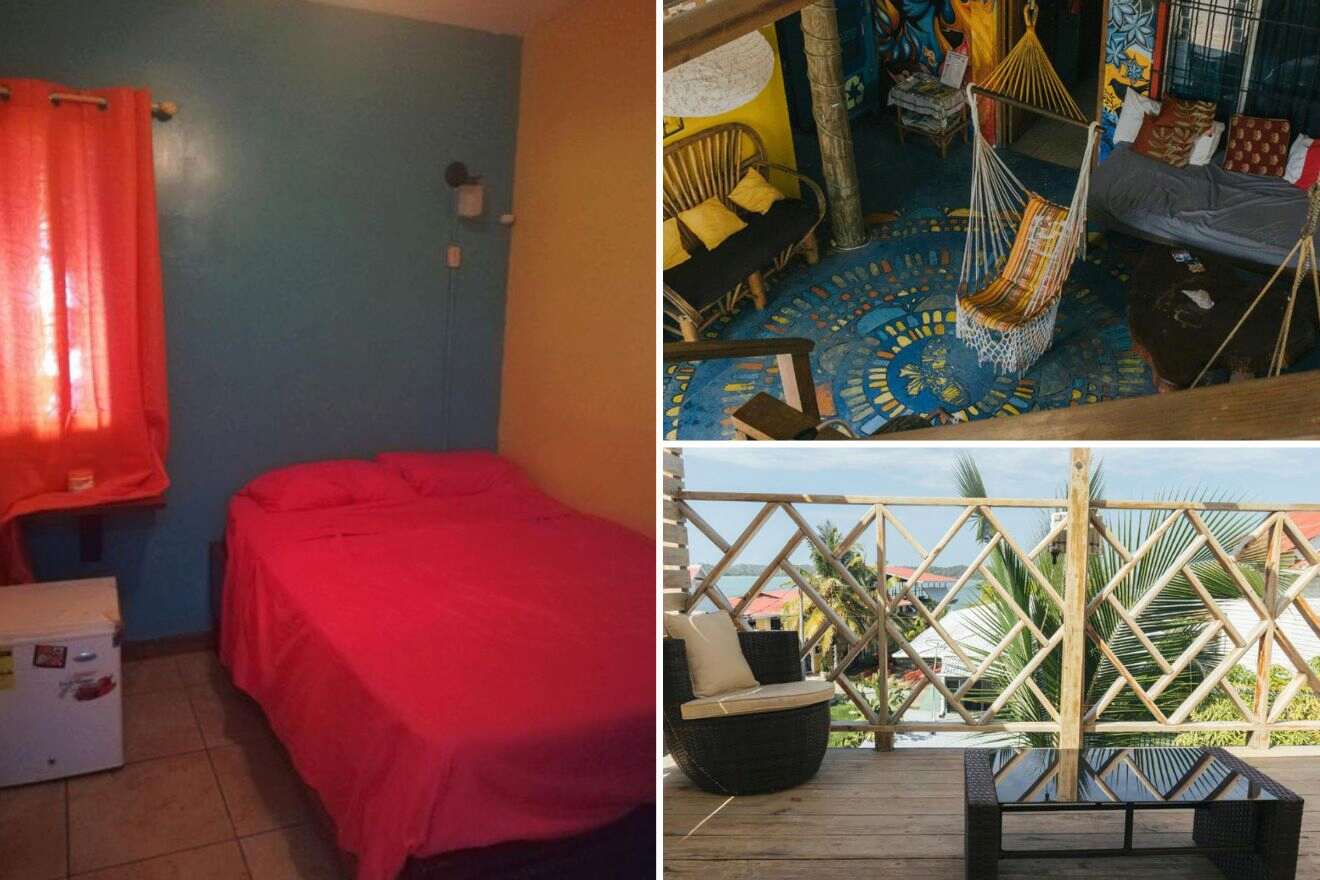 This Bocas Town hostel is affordable, has a good location, and is pretty close to the airport! Their rooms come with the basic necessities like a comfy bed and free Wi-Fi! If you're really tight on the budget, you can definitely use their shared kitchen and spare some of the money that you'd leave at restaurants and make your own "free" breakfast at home!
While here, you can also play board games and billiards and chill on the outdoor terrace trying snorkeling or deep boarding (which is a super popular thing here in Bocas del Toro)! By the way, if you're looking for more places to explore in this gorgeous country, check out our post with the best areas to stay in Panama City, its capital!
14. Hostal Hansi – a cozy place with a garden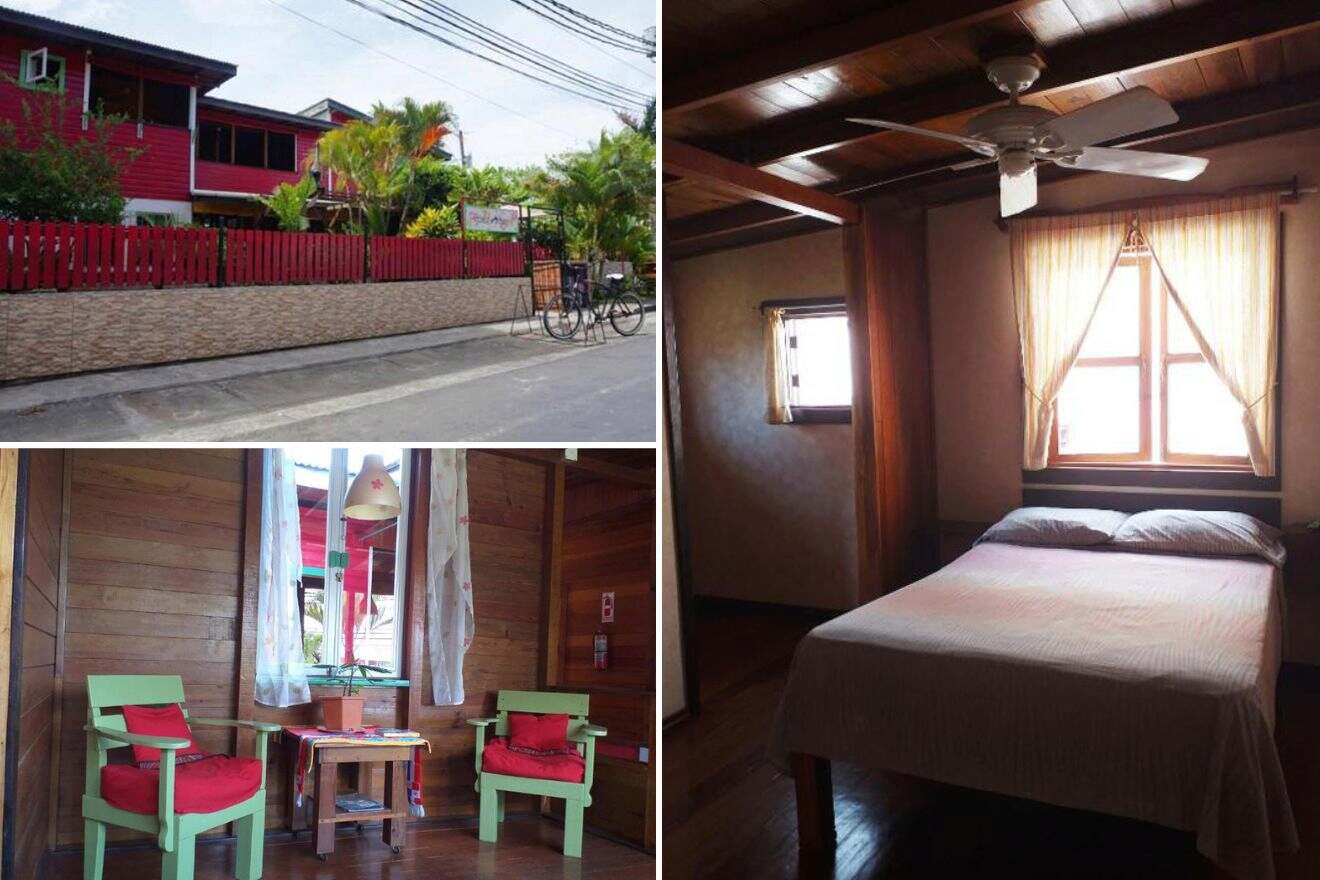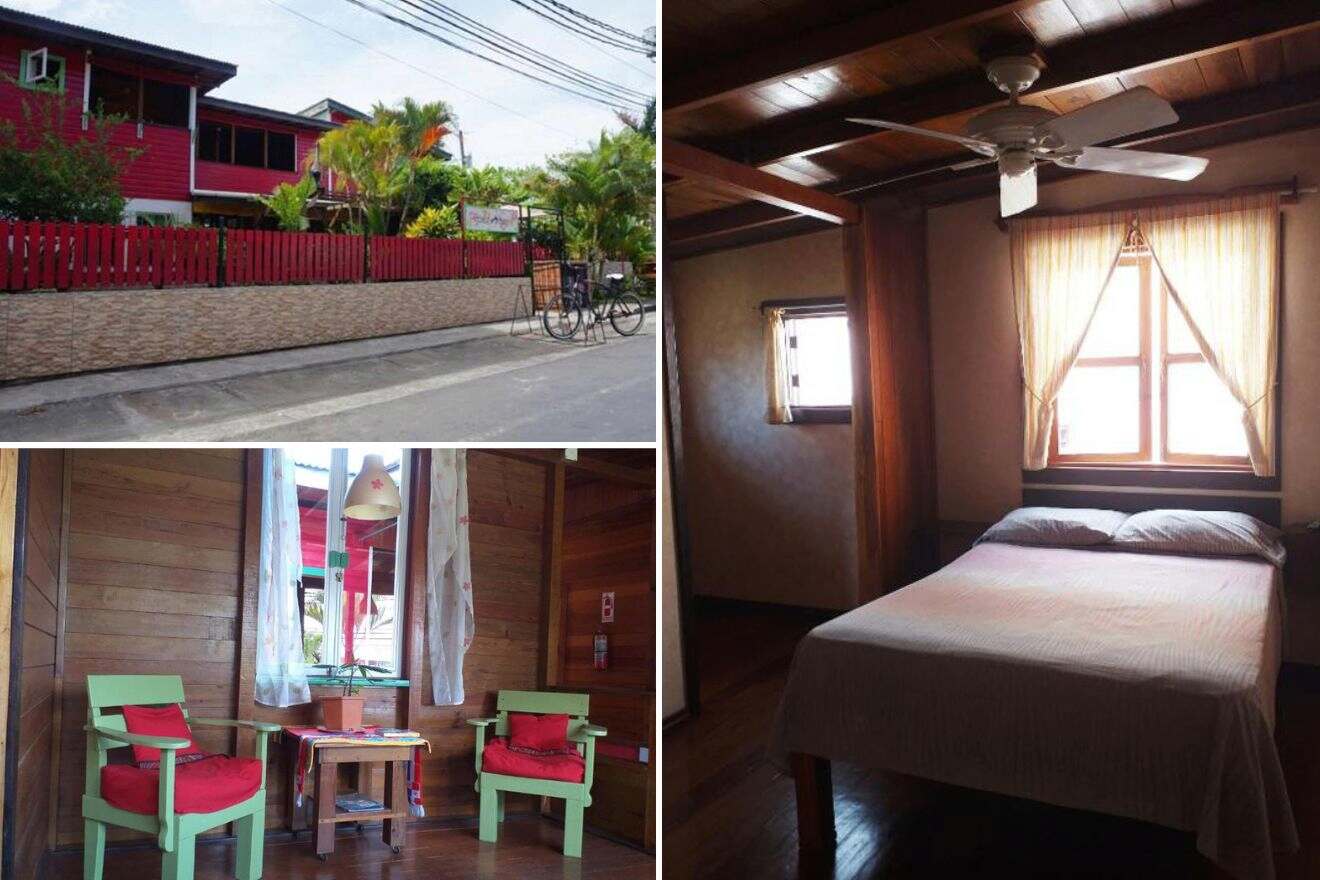 I guess I've gathered quite a few hostels in Bocas del Toro that I'm sure everyone will love! So let's end this list with a really nice place set in Bocas Town that offers super cozy decor (you'll feel right at home), rooms with a private bathroom, and free Wi-Fi (some also have a balcony)!
They also have this lovely terrace and garden where you can relax and even mingle with some of the other guests! Nearby the hostel you'll find lots of cool things like beaches, parks and some restaurants and bars, of course!
FAQs about hotels in Bocas del Toro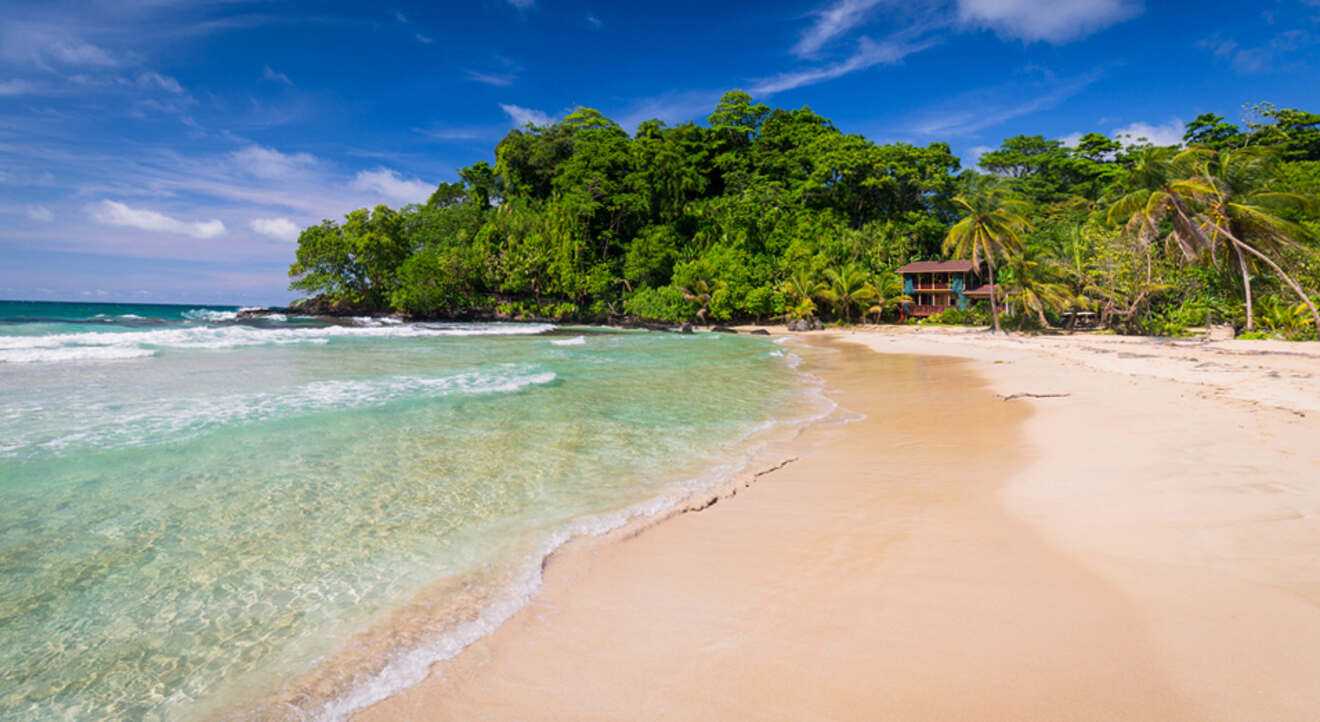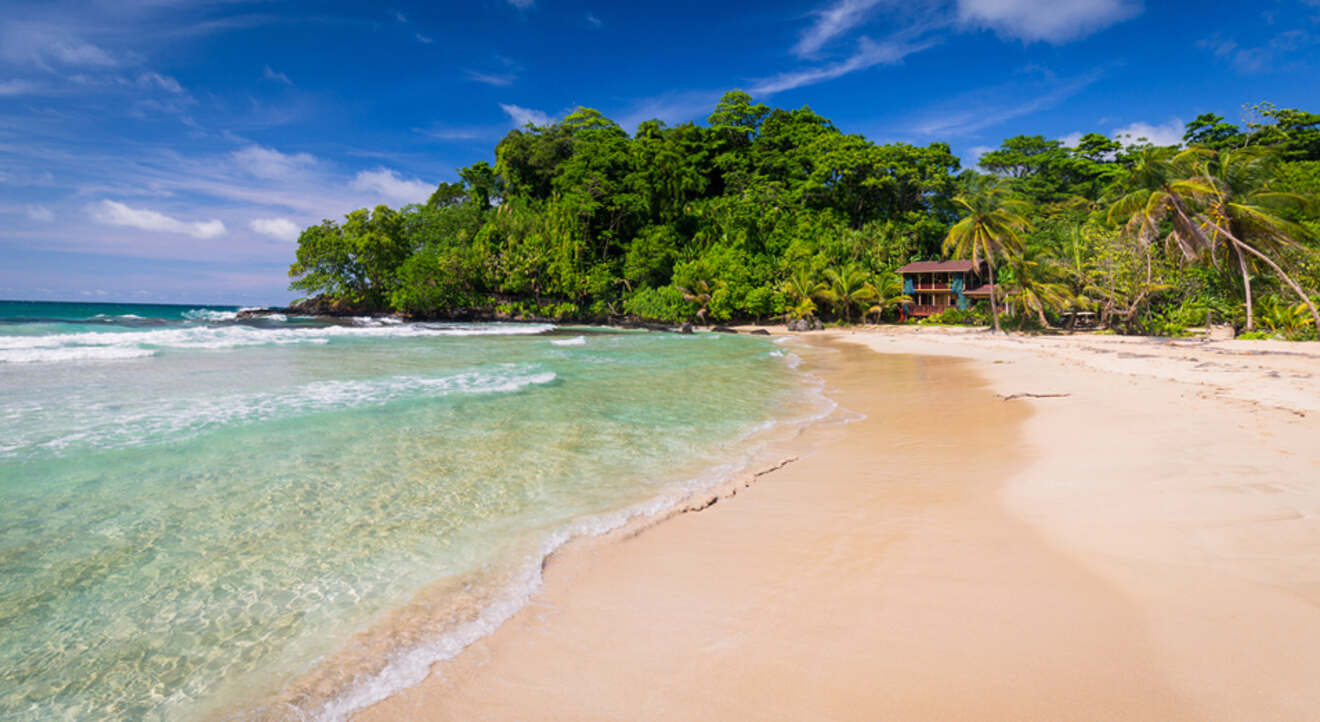 🎒 Where do backpackers stay in Bocas del Toro?
💰 Is it expensive in Bocas del Toro?
Although there are expensive places in Bocas del Toro, you'll also find lots of cheap hostels and places to stay there, like Hostal On The Sea, which costs around US$20 a night.
🛥️ How do you move around in Bocas del Toro?
Bocas del Toro is a fairly large area, and usually, tourists get around by using a taxi, water taxi, or bike!
📅 How many days should I stay in Bocas del Toro?
I would recommend spending between 4 to 5 days in the Bocas del Toro archipelago, that way, you can explore all the main islands and other exciting places!
⛔ Is Bocas Del Toro safe for tourists?
Yes, Bocas del Toro is generally a safe place for travelers! But definitely take the usual precautions and avoid walking alone at night on dodgy streets and keep your belongings safe!
Conclusion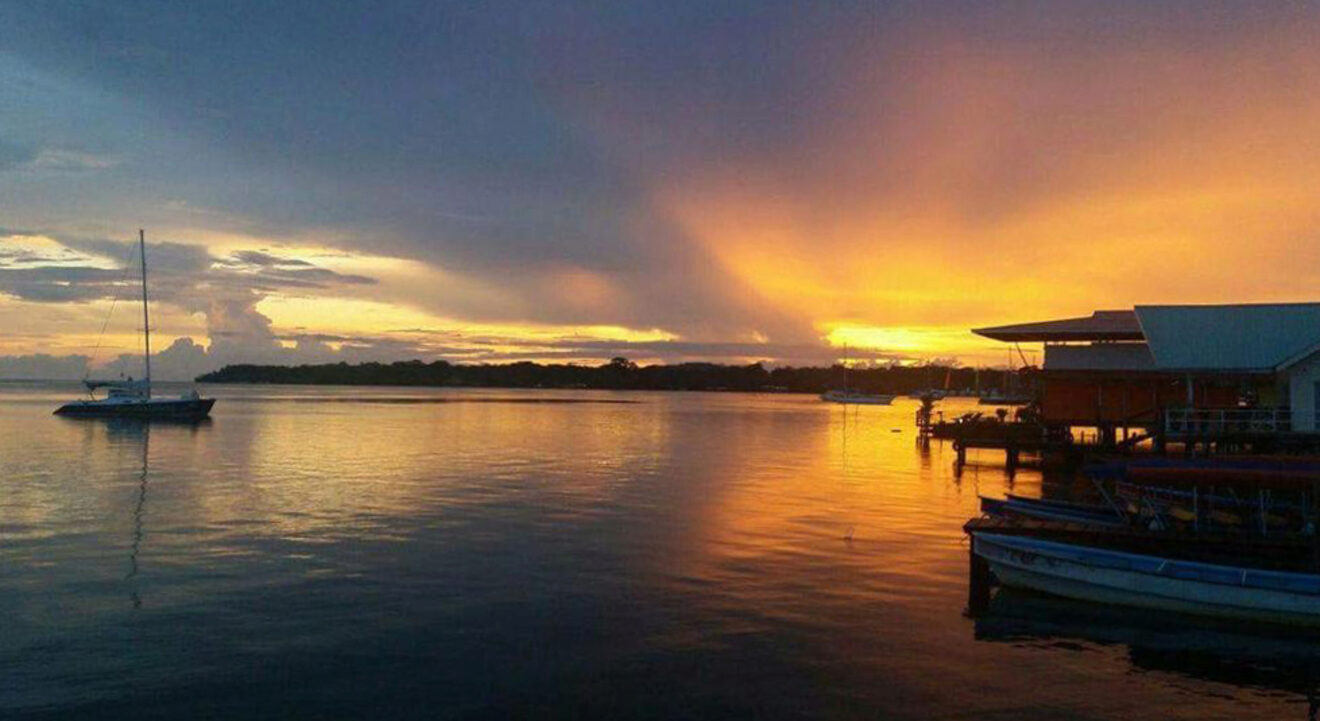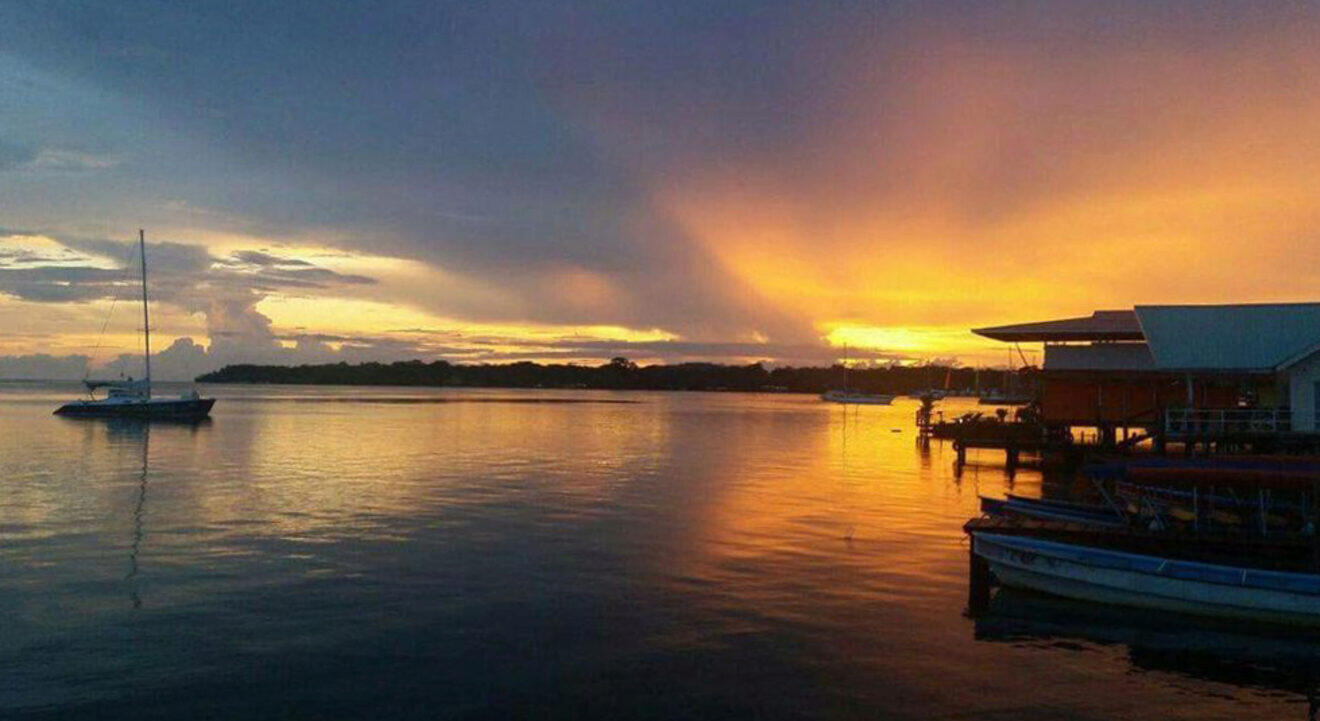 Who else is daydreaming about laying on a beach in Bocas del Toro, watching a sunset?
Probably everyone, and I do hope that this post with the best hostels in Bocas del Toro helped you decide which place to pick!
When it comes to hostels, bookings are better prepared and booked early, otherwise you might realize later that the only hostel that you like is sold out! So definitely secure your spot on time!
Then you can worry about other stuff like travel insurance, your final destination on this holiday, and other things!
Since we're wrapping up for today, I thought I'd leave everyone my 2 favorite Bocas del Toro hostels, which I think look as if taken from a magazine cover:
Skully's House – A super stylish hostel set on a private beach on the main island that has a swimming pool, an outdoor fireplace, and a restaurant.
Bambuda Lodge – You'll fall in love with this idyllic place that's set in a tropical forest and offers access to a coral reef and lots of fun activities.
These hostel prices are so good so definitely take advantage of it!
Enjoy your holiday in this unique location in Central America, and definitely drop me a comment below if you've got any questions about it!
Safe travels,
Victoria
---
Pin it for later!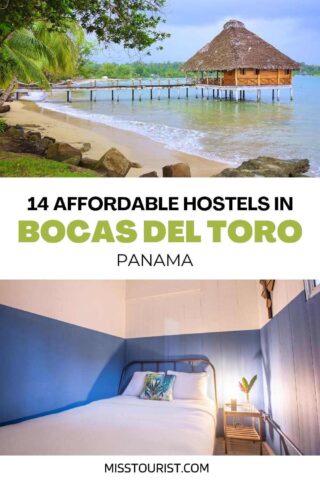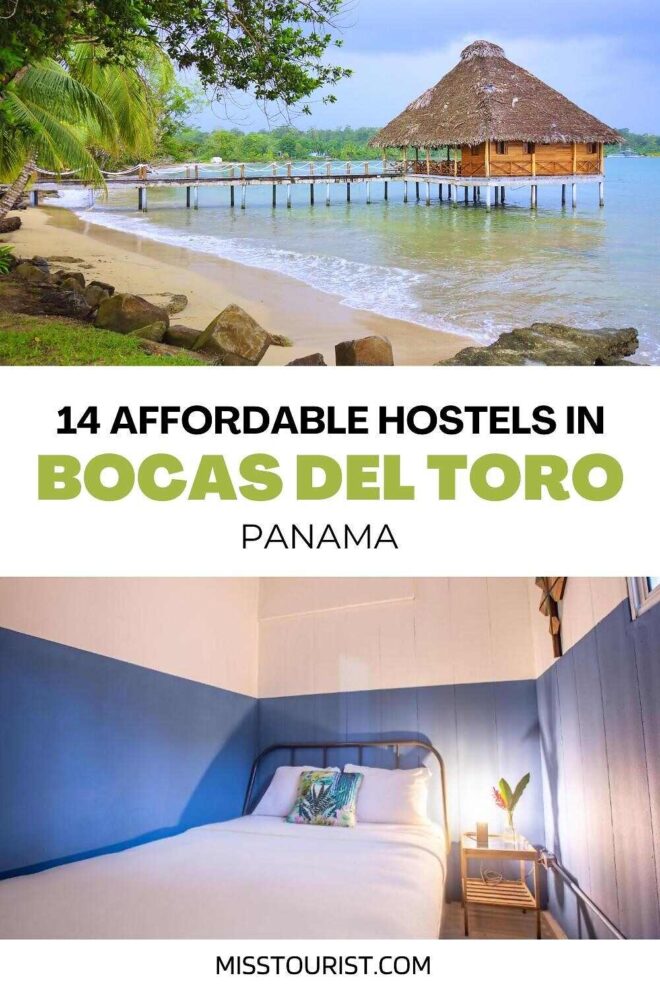 Pin it for later!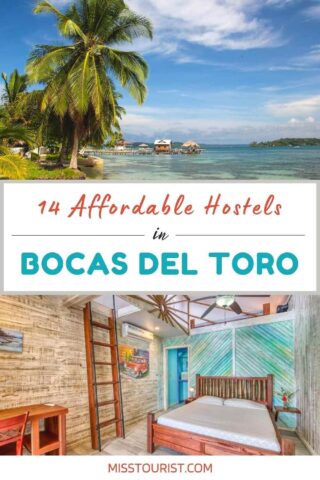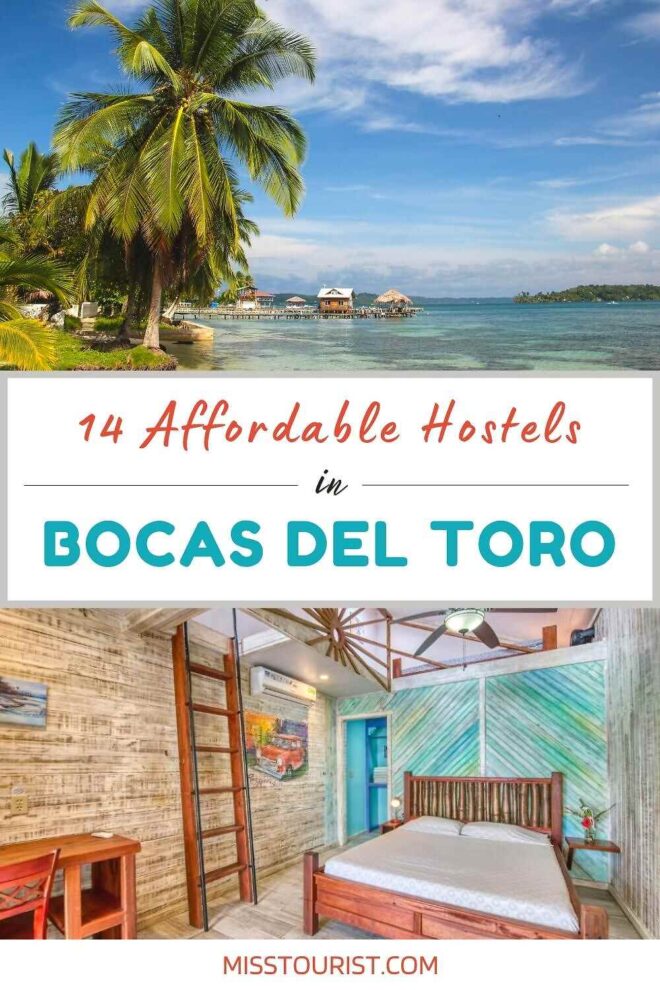 Products You May Like