15 EPIC Options for a Memorable Vacation
Are you looking for the best experiences and unique Tulum tours to make your vacation in Mexico a dream come true? Then stay with me because I have been looking for the best Tulum tours for many hours and comparing one with the other until I came up with the perfect list of the many tours in the stunning city!
I have gathered incredible options which go from walking in ancient Mayan ruins and listening to the history behind them, swimming in cenotes and hidden caves, natural water parks, cooking classes, and chocolate making, to adventures in the jungle in the day and night time, and partying in catamarans!
These tours are the most popular in Tulum and book super fast, so if you want to make the tour happen, you need to book it in advance and secure yourself a spot in it!
Are you ready to check out the most unique Tulum tours?
Without further ado, let's dive in!
If you are in a hurry
If you don't have time to read the whole post, check out the main tours to visit Tulum:
1. Discover ancient Mayan ruins on a walking tour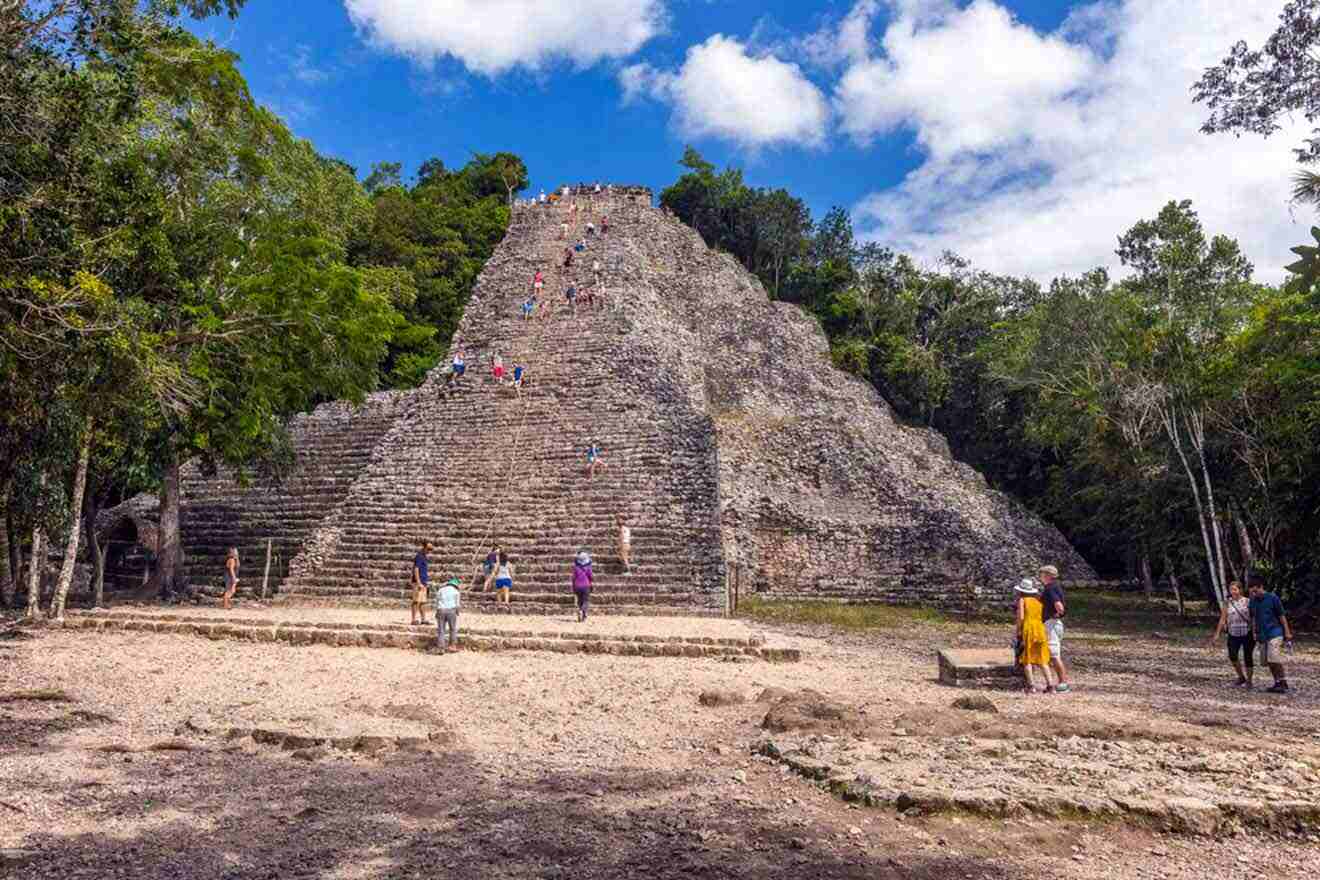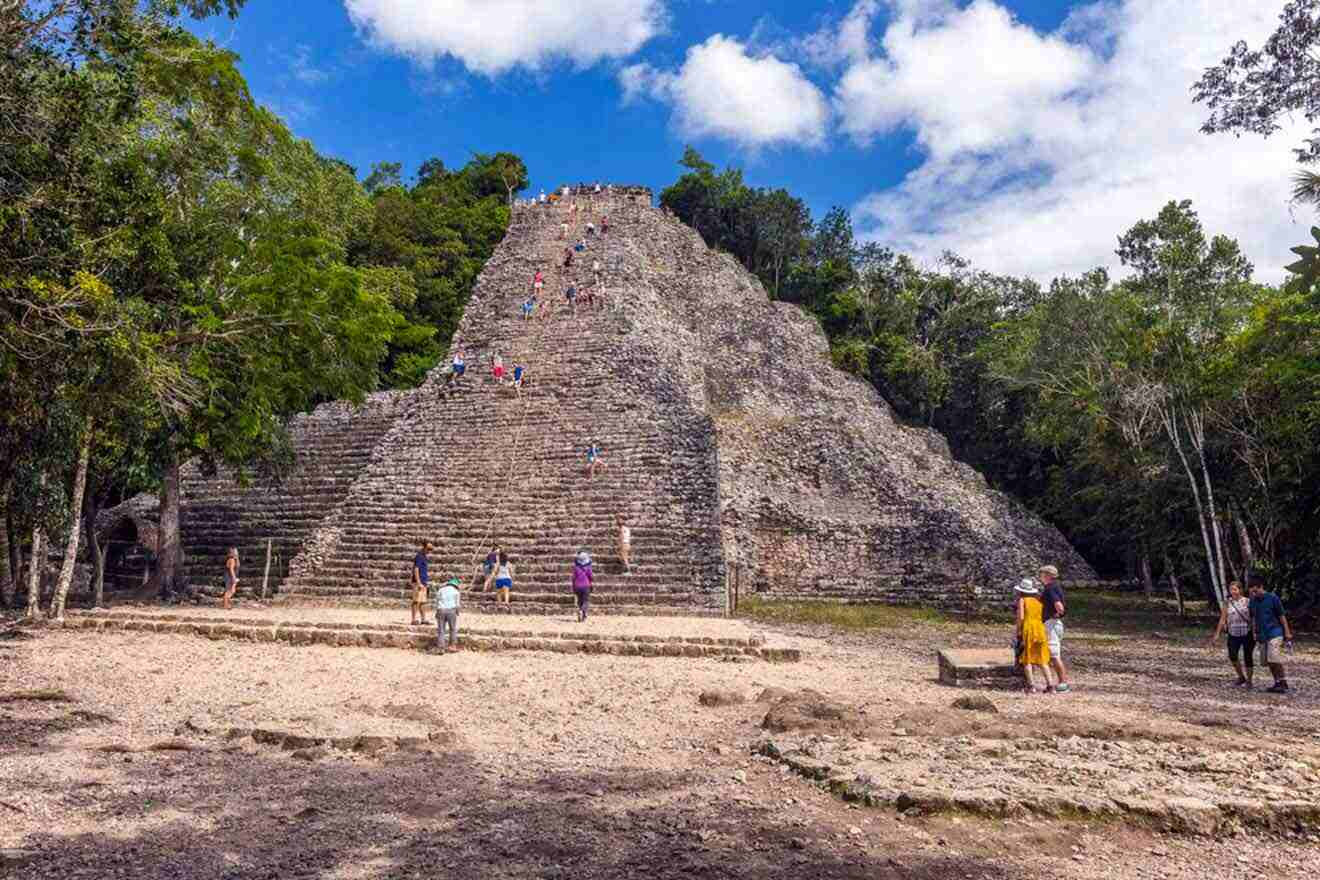 If you want to spend the most unique and memorable time in Tulum, this tour will definitely stay with you forever, especially if you love history and want to learn about ancient Mayan traditions! This full-day trip will take you to the most stunning Coba ruins and ancient ruins in Tulum, where the tour guide will go out of their way to tell you everything about Mayan culture!
You better pack your swimsuit, flip flops, and sunscreen because this whole-day tour will take you to the beautiful cenotes of Mariposa and Chen-Ha with pristine waters so you can take a swim in them and relax as nothing matters! This tour would be great for anyone: solo travelers, couples, friends, and families! There will be a free buffet lunch break during the day; take cash with you since some attractions have an entrance fee!
2. Take a UNESCO day trip to Sian Ka'an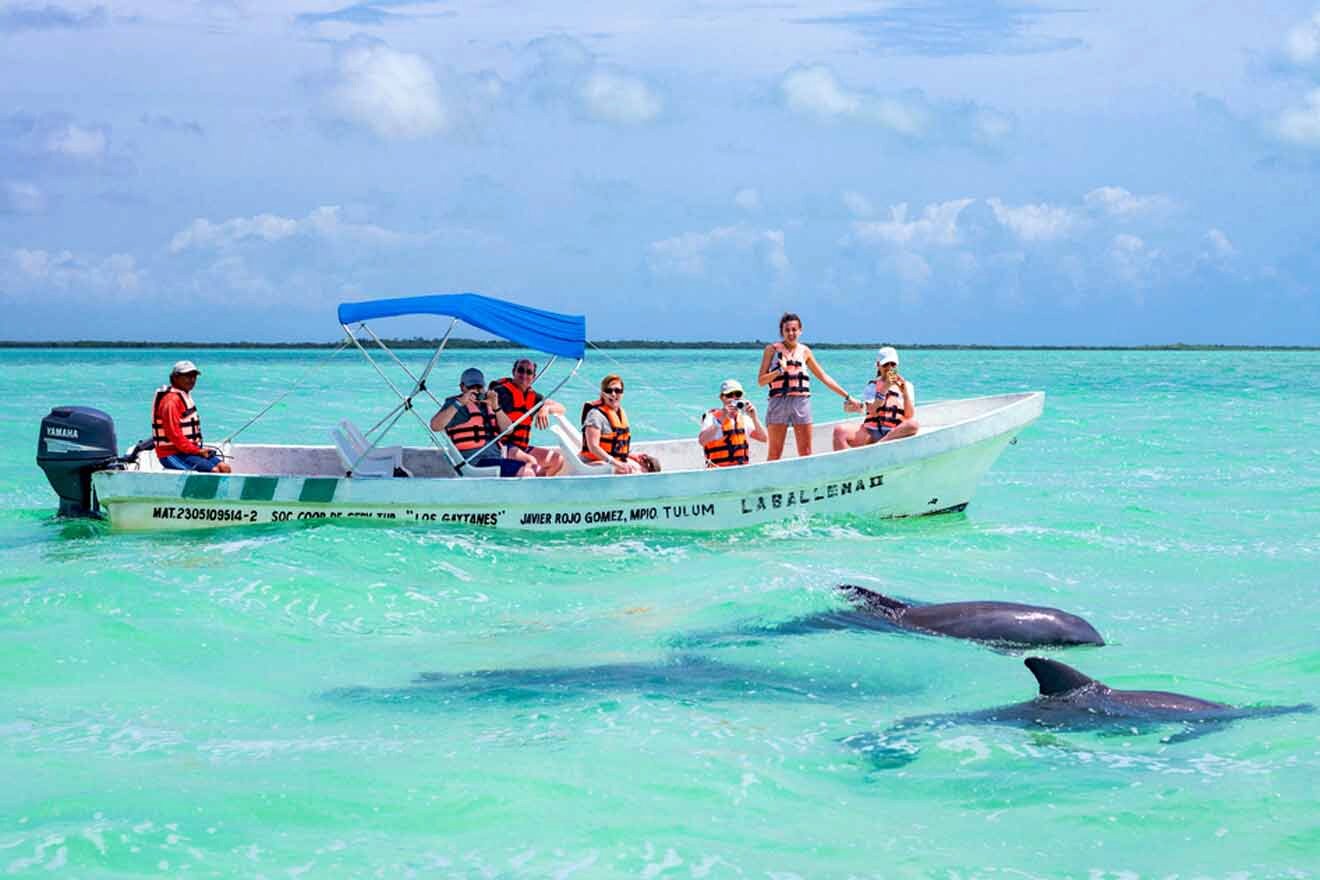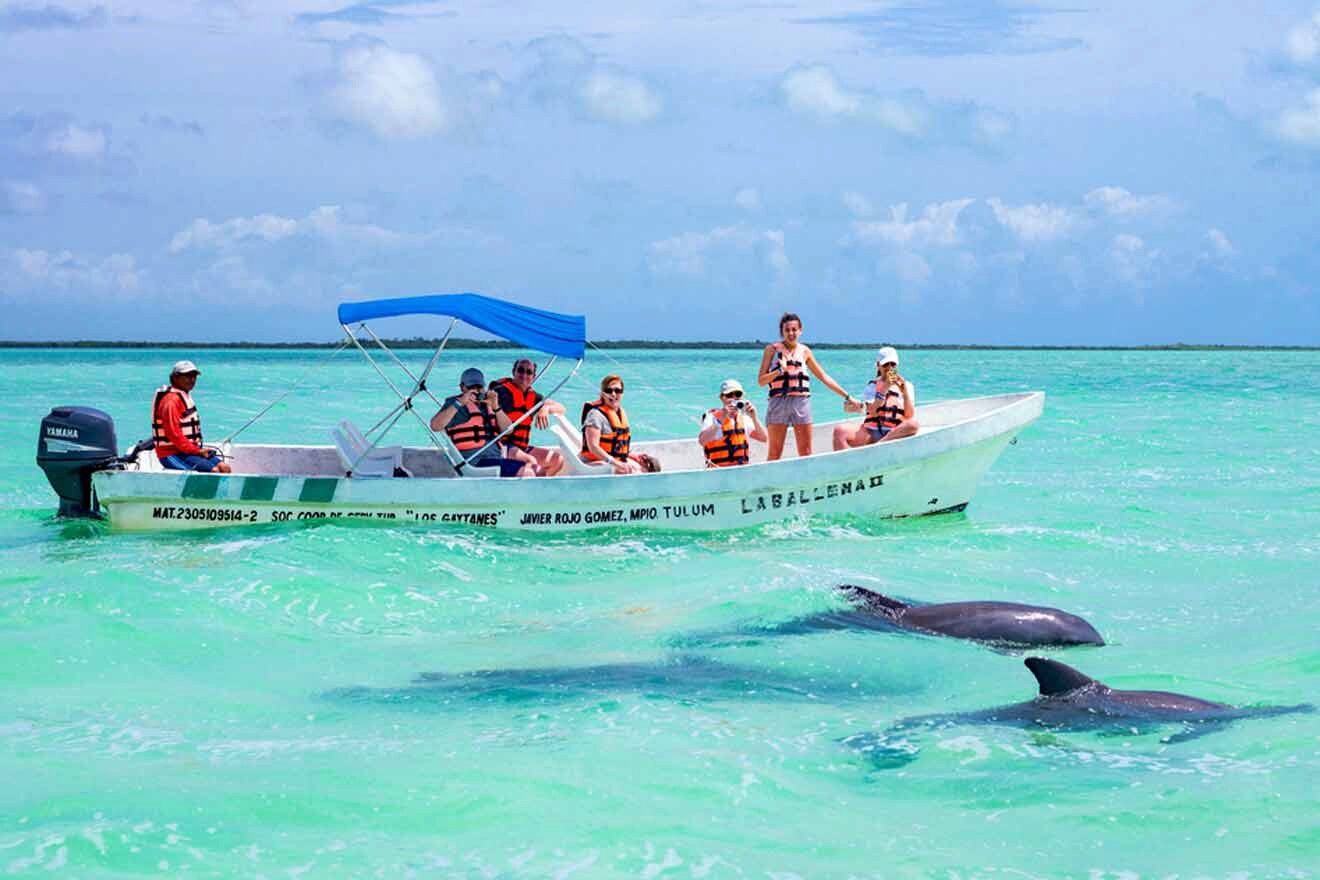 Animal lovers, are you there? Because this tour will definitely warm up your heart and take home with you the most beautiful and wholesome images of the Caribbean Sea and its beautiful marine life! The excursion includes a fantastic lunch and all the equipment necessary to make the day a total success!
This full-day tour will start with a hotel pick-up and a guided tour of the UNESCO biosphere reserve of Sian Ka'an, which is an incredible space, then they will take you to a beach where you will board a boat and admire the turquoise waters until you spot sea turtles, dolphins, pelicans, alligators, and manatees! You can choose to go snorkeling if the weather is good or you can go swimming on the nearby beaches!
Want to learn more about Tulum for your next vacation? Check out our Tulum Area Guide!
3. Have fun at Selva Maya Eco Adventure Park
Are you looking for a fun and exhilarating experience? Then keep reading! Because this tour is for all of those adventure seekers out there! In this 4-hour tour, you will spend the whole day in the most beautiful jungle feeling like you are in Ninja Warrior. This tour can definitely be enjoyed by families, friends, and couples with a love for quests!
You will meet your lovely and funny tour guides in the jungle in Tulum, where you will go through 9 different zip lines and do other activities like climbing walls, rappelling, riding an ATV in the jungle, and more! The staff will make sure you are safe at all times. To end the amazing tour, you will have the most delicious Mexican tacos to recharge! And you know what they say: full bellies, happy hearts!
4. Take a whale shark tour in Cancun & Riviera Maya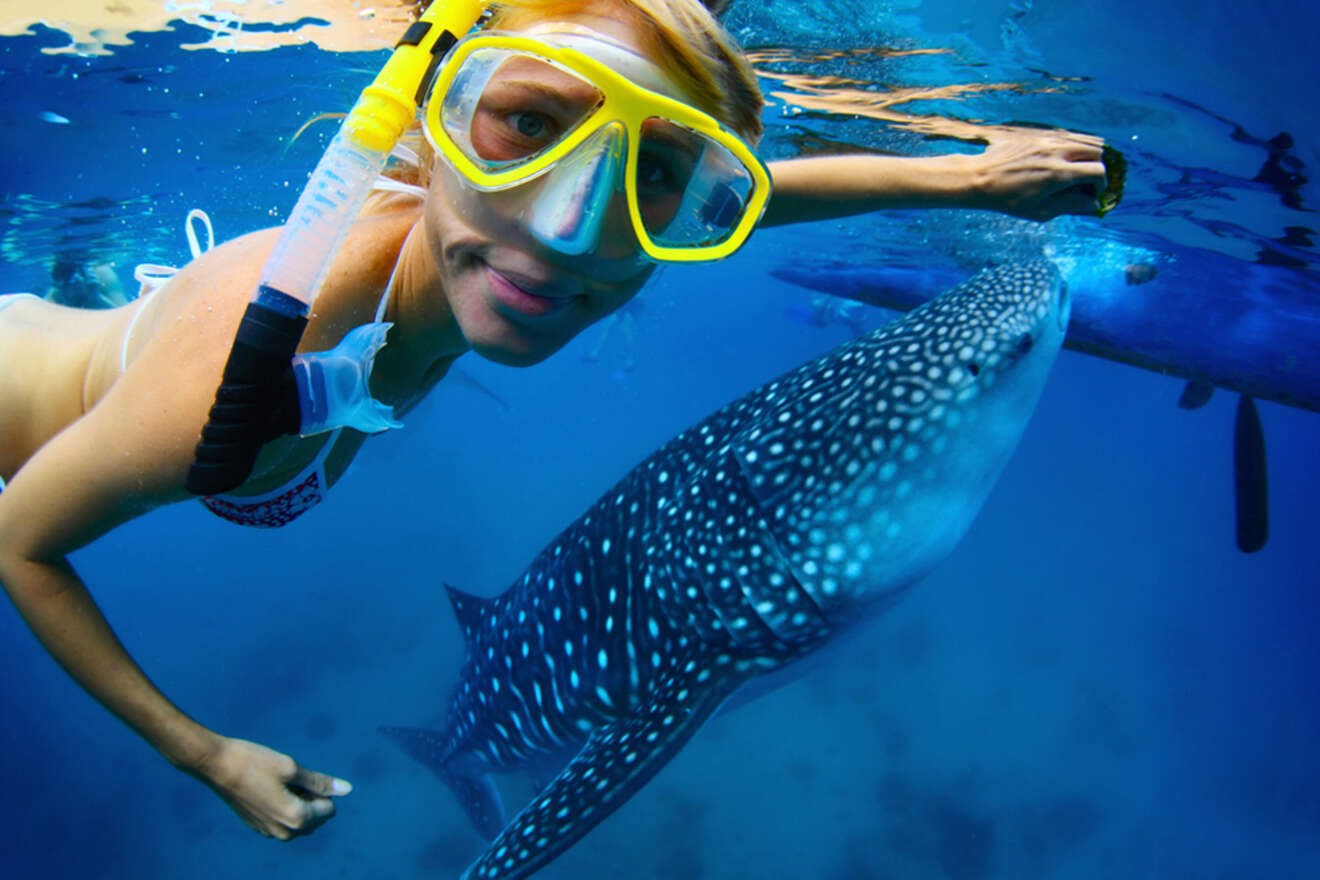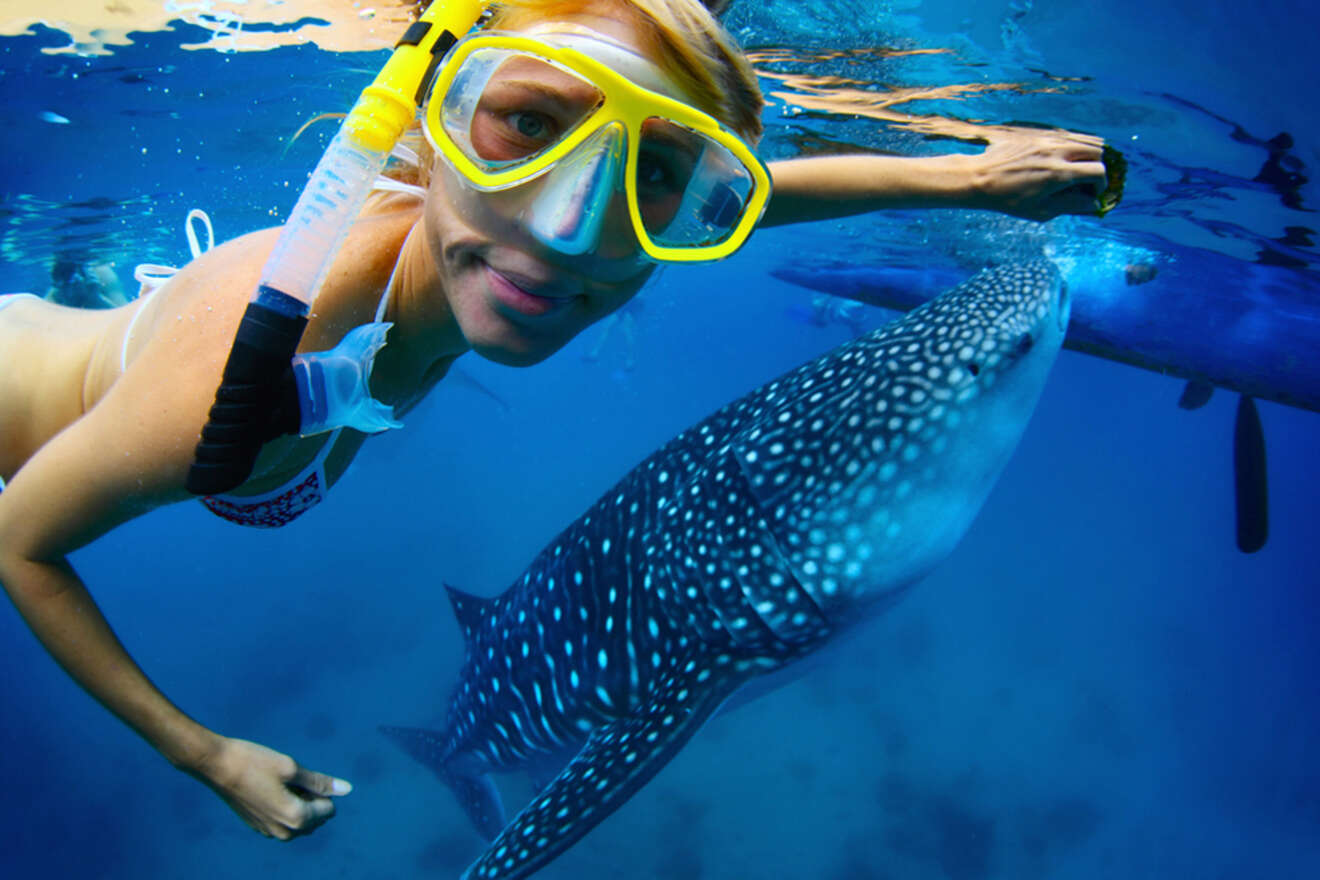 This tour is the perfect example of a one-in-a-lifetime experience! If you're a nature lover and want to experience the natural habitats of beautiful marine creatures, this is the right tour for you! This half-day trip will start with an easy breezy pick-up at city hotels in Tulum, Cancun, Playa del Carmen, and Riviera Maya, and it will take you to the most beautiful beaches!
A small group of tourists will go with you on a boat above crystalline waters where the tour guide will explain everything to you about whale sharks. You'll then grab your snorkeling gear and jump into the water to swim alongside these beautiful whale sharks; this is completely guided so you won't be alone out there!
5. Experience Mexican cooking and Mezcal tasting with a local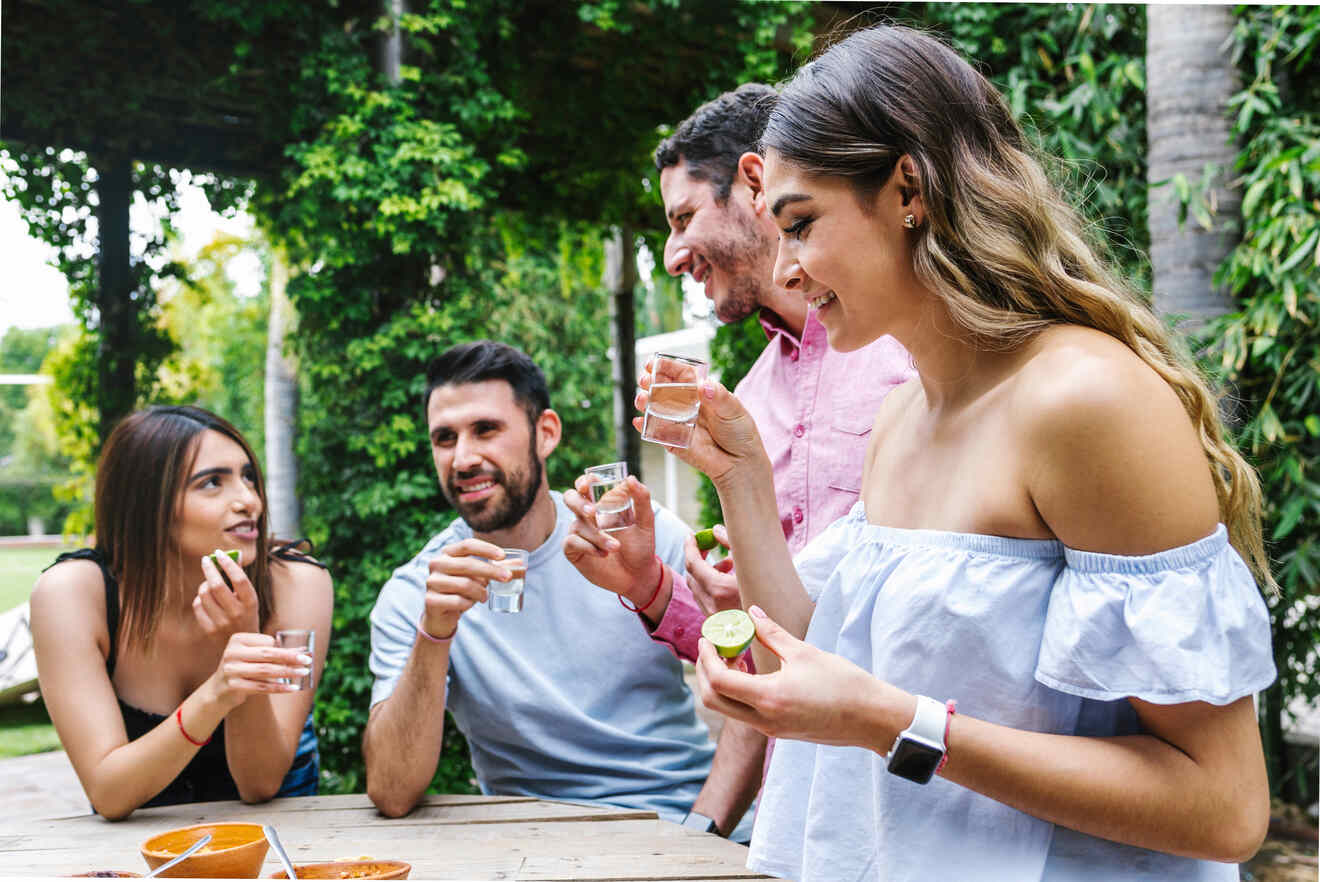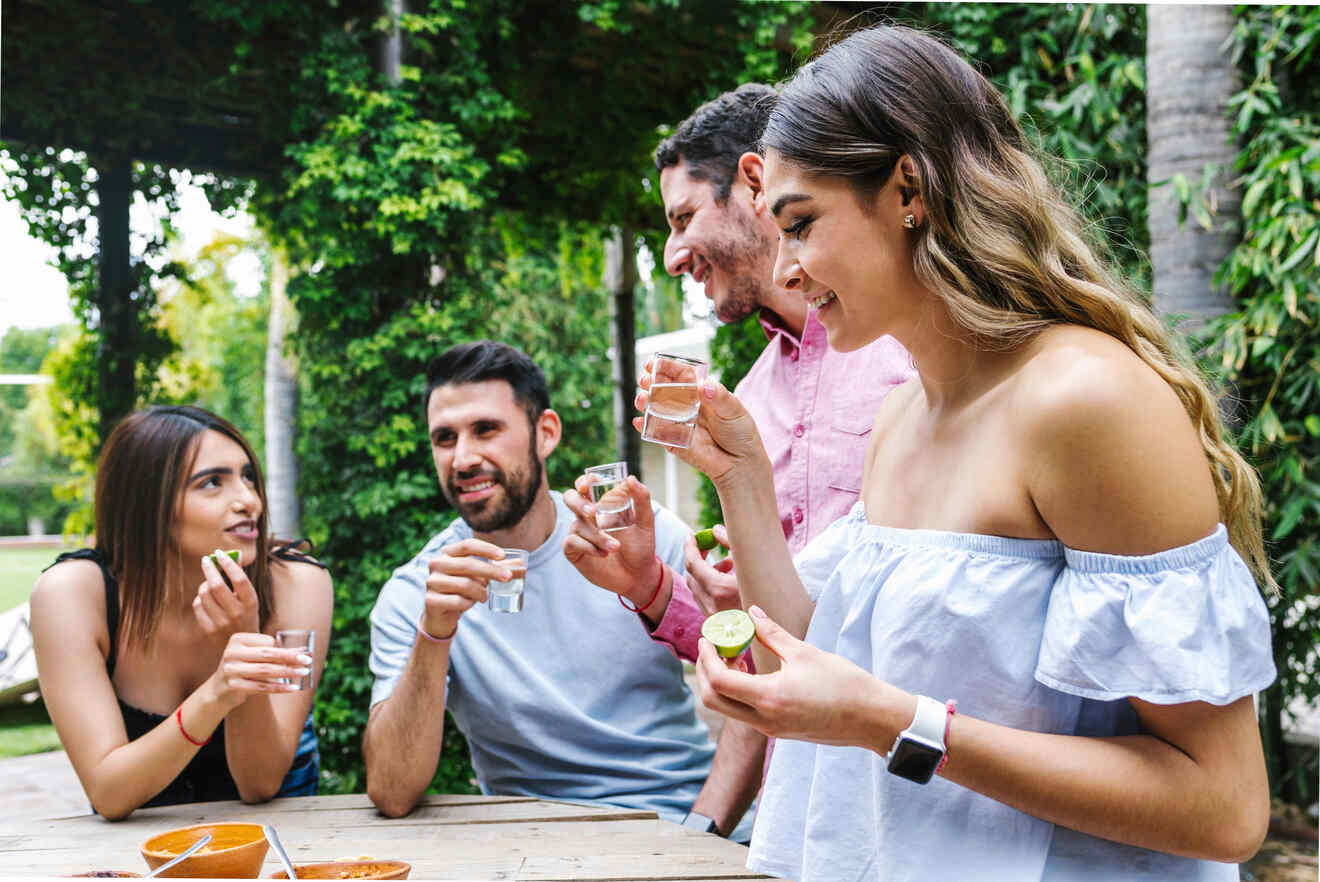 Is there a better and nicer way to explore a culture than with local food?! We all are foodies; after all, we are only human! Understanding history and culture while preparing traditional meals with a local in the privacy of their home in Quintana Roo is simply a treat and one of those unique excursions you cannot miss! That is why this amazing cooking class should be on your to-do list during your vacation in Tulum, Mexico!
You and a group of travelers will learn how to make tortillas from scratch while preparing delicious fillings for your tacos and listening to all the wholesome stories and histories about every single ingredient and how it is prepared! After cooking, you will get the chance to taste the most delicious mezcal! What a great way to immerse yourself in Mexican culture!
6. Take an all-inclusive adventure to Xel-Há Park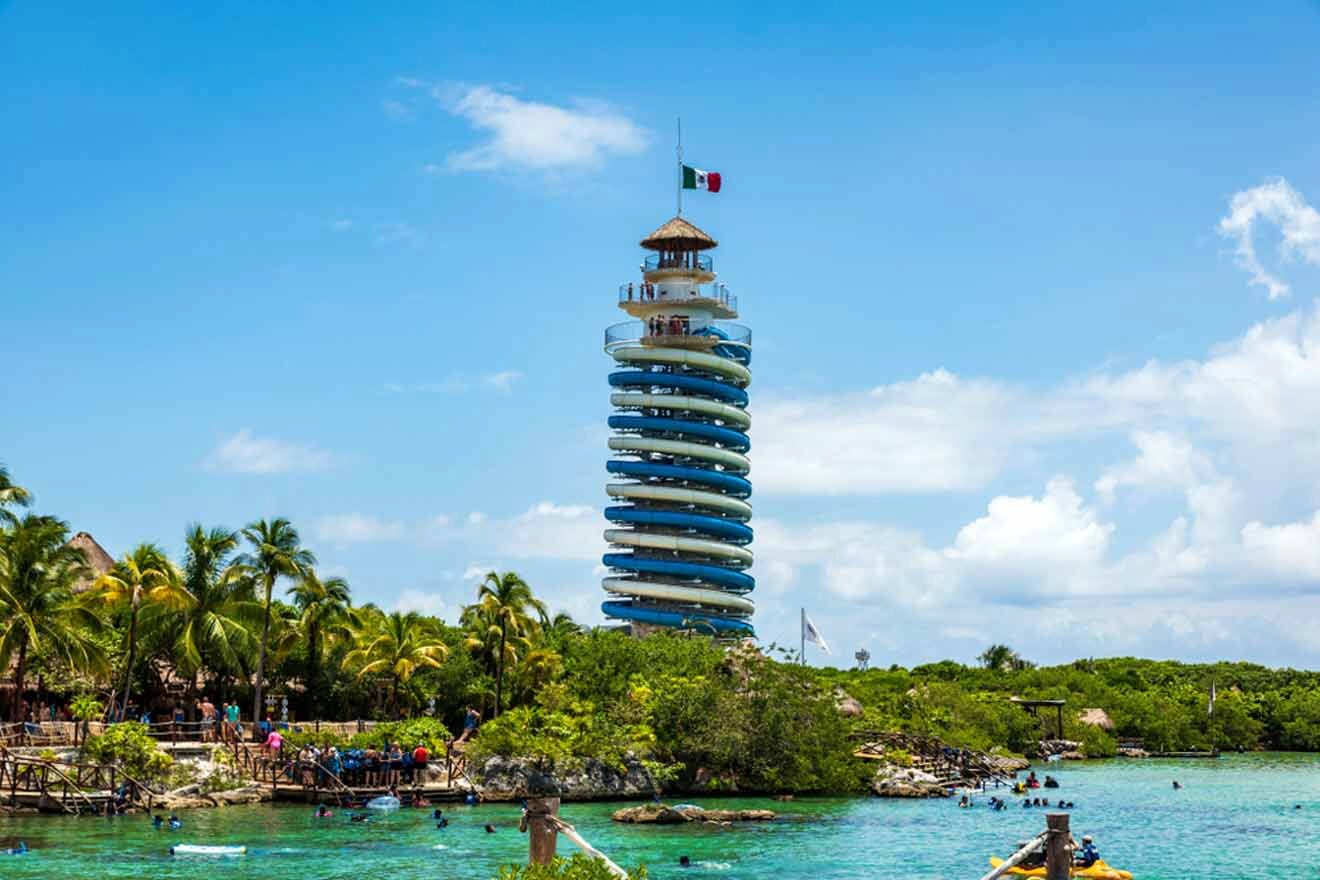 Completely amazing!! This tour is honestly perfect! Do you like adventure and water parks? How about spending time in nature under the sun? If the answer to all these questions was "yes," you will love this amazing tour! Xel-Há Park is 5 miles (9 km) from Tulum city center and is basically a natural water park where you can have fun, and relax at your own pace! Definitely, this attraction can be enjoyed by all types of travelers!
In this natural water park, you can use a zip line from one part of the jungle to the other above pristine waters, you can relax and sit back in the natural lazy river, go in a cave and swim on the underground rivers, or go for an exciting bike ride in the jungle! You can go snorkeling and see all the amazing land and marine wildlife in their natural habitat!
7. Visit the Ancient Mayan City of Chichen Itza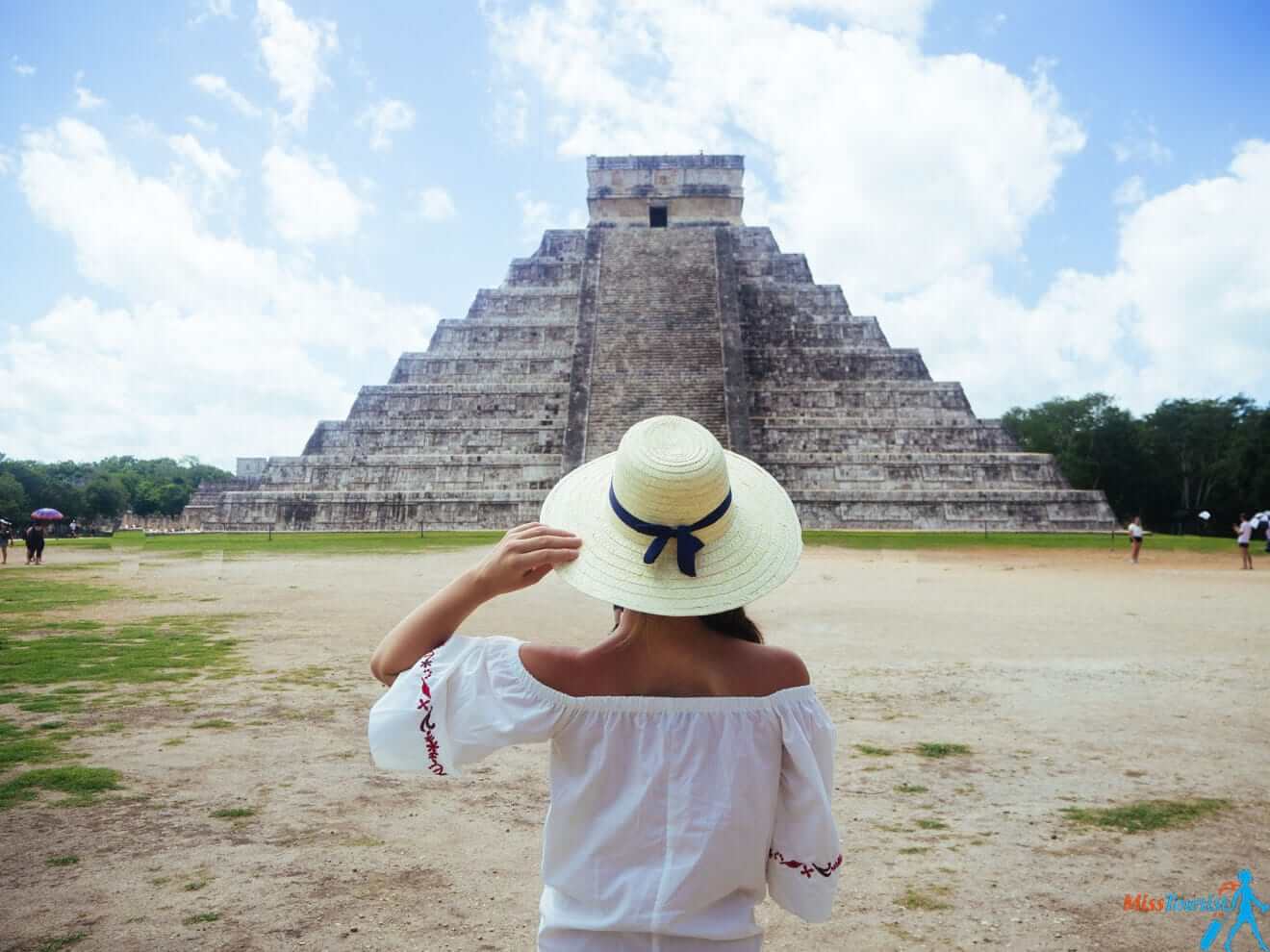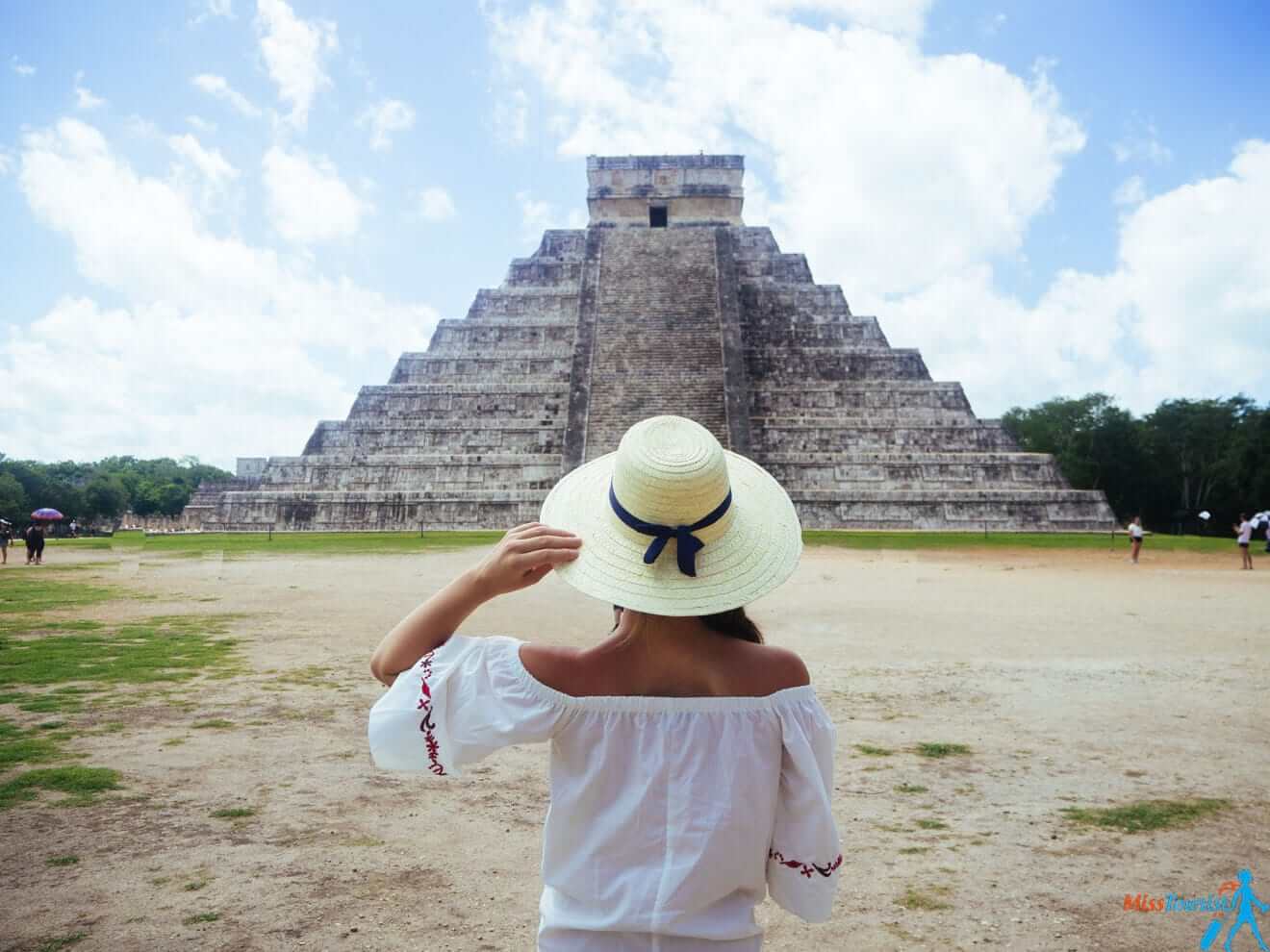 Wow! This is one of the best day trips you can join during your stay in the beautiful city of Tulum! If you love learning about history and getting to know everything about one of the most important ancient sites in the world, you will love this tour which will last the whole day, and you will get to see many ruins, eat in a colonial mansion's courtyard, and swim in the clear waters of a cenote!
The tour will start at the archaeological site of Chichen Itza, which is an ancient city where you can find the pyramid "El Castillo," which has 365 steps marking the Mayan astronomical year. You will also visit Valladolid and get to see its colonial architecture and enjoy Mexican life like a local! The cherry on top? You get to swim in one of the most beautiful cenotes in the area!
8. Take a luxury sailing experience with an open bar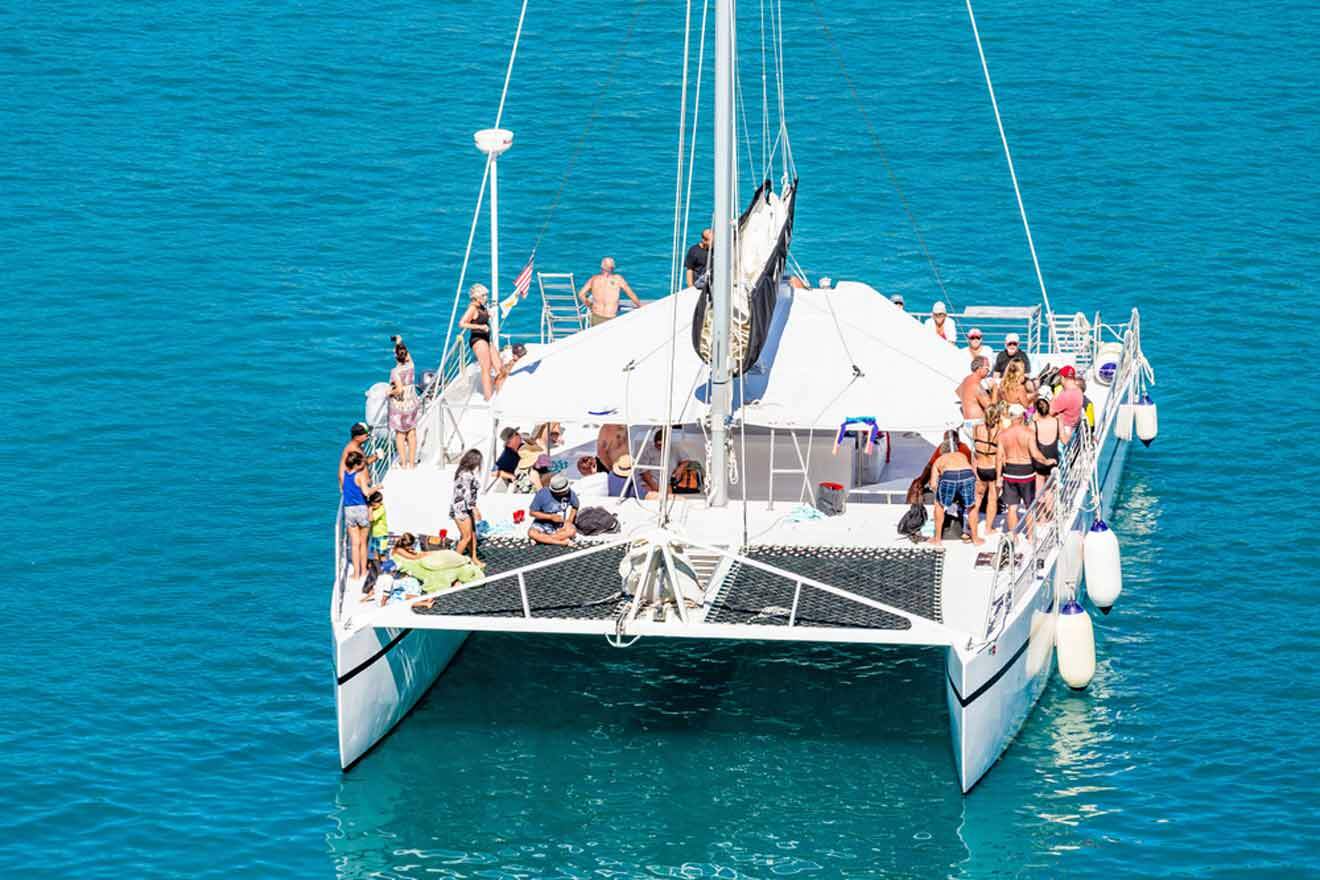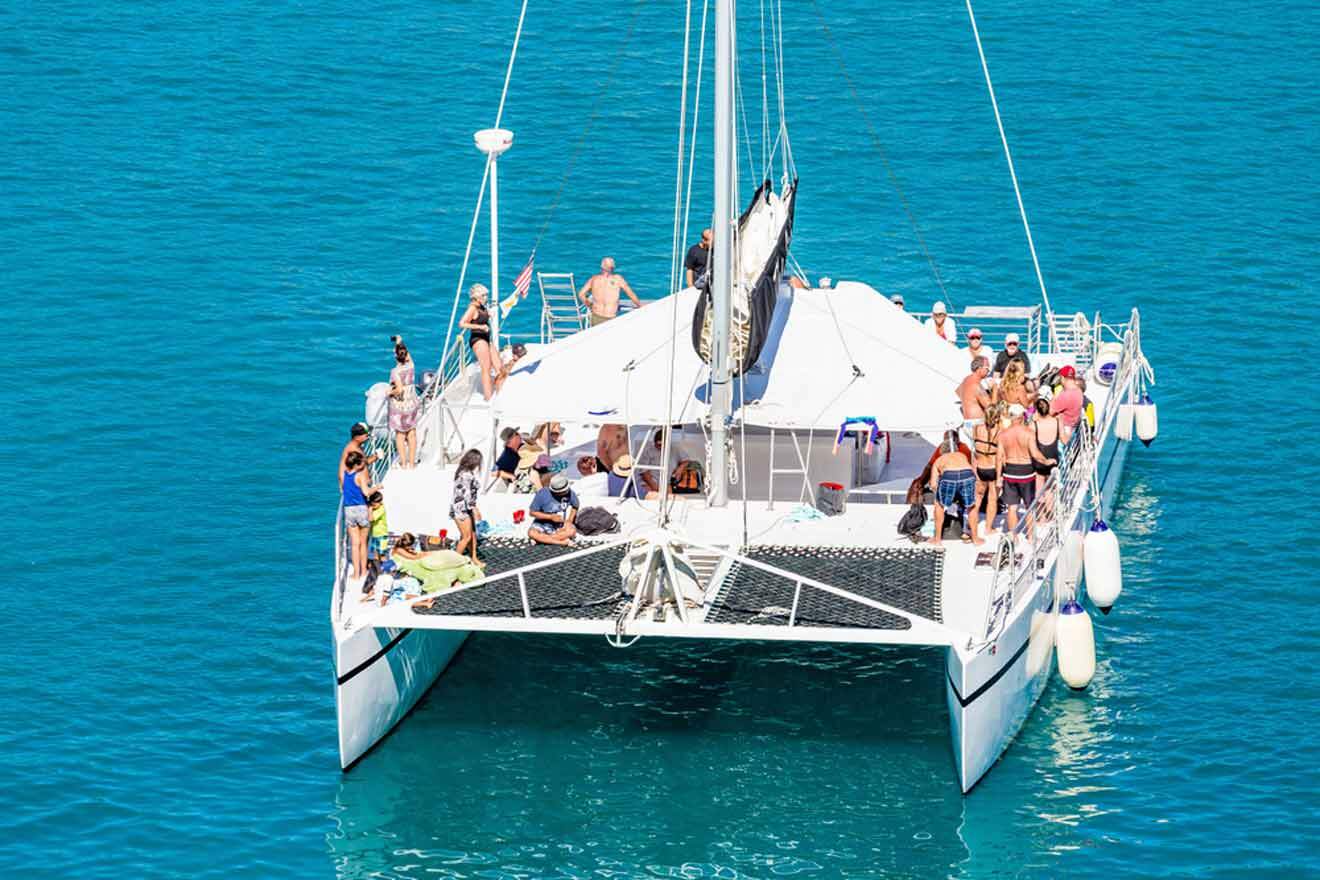 This amazing tour is ideal for young people and couples trying to experience Tulum differently! If you are into partying and having delicious drinks with the most scenic views of the Caribbean Sea, you will have the time of your life on this half-day catamaran tour! The pickup point is in the city of Tulum, and from there, they will take you and fellow travelers to the catamaran adventure alongside the sea!
To start, you will sail for a bit until arriving at the most wonderful area of the Caribbean Sea, where you can snorkel and admire beautiful coral reefs and marine wildlife; if you prefer paddle boarding, you can do that or simply relax on a floating mat! After spending some time in the water, neverending delicious drinks will be handed out to everyone plus a yummy lunch!
9. Snorkel in Tulum National Park!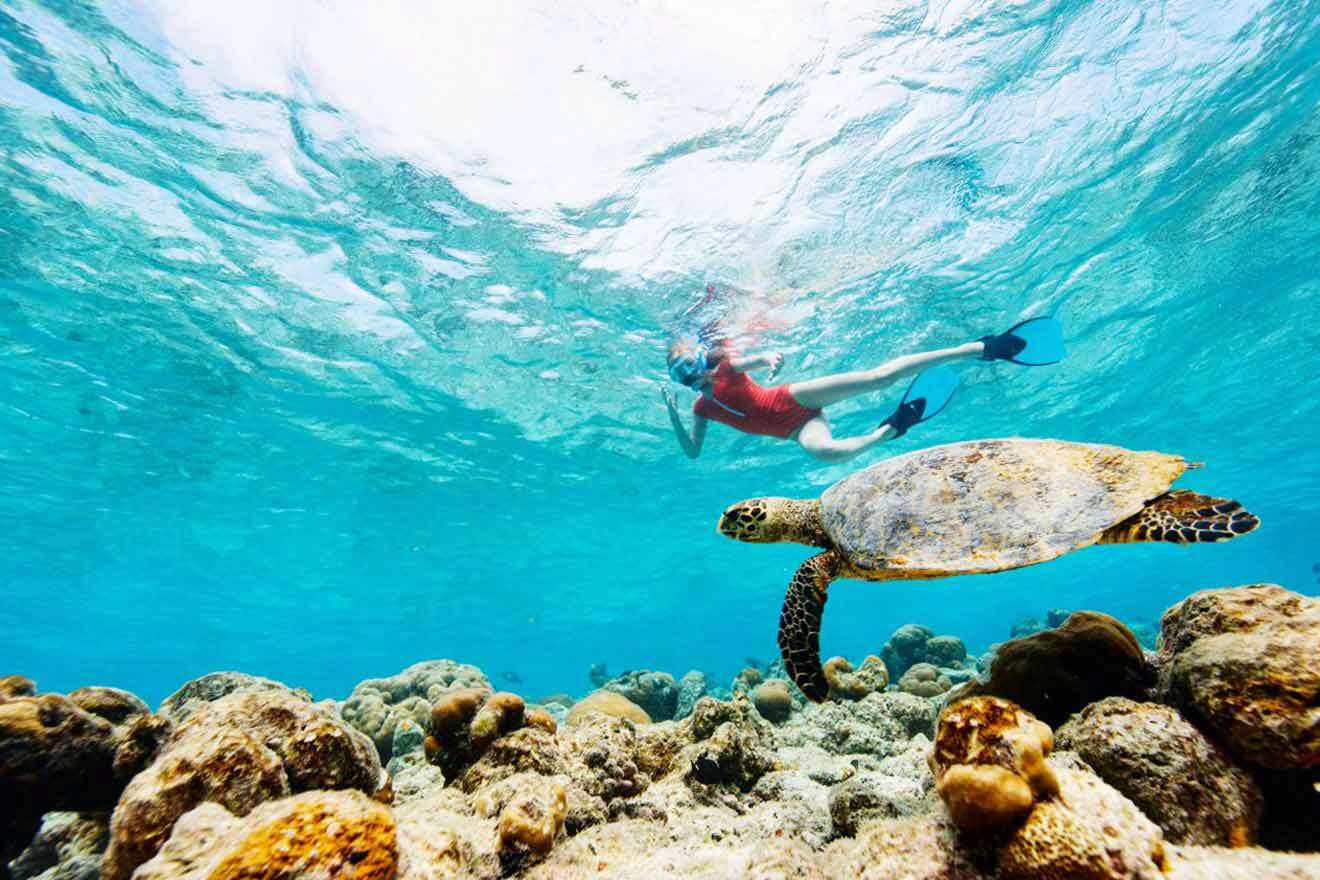 This amazing tour is perfect for those looking to experience many things during their vacation and are looking for short tours to be able to fit even more activities and tours during their stay! This tour lasts 2 hours, and it is a nice mix between nature and history! So you will get to experience all the best sides of the stunning Yucatan Peninsula!
You will get picked up from Tulum's hotel zone and then head to the beautiful Tulum National Park, where you will swim in 2 different reef areas of the national park. You will see turtles, tropical fish, manta rays, and pelicans; if you have any questions your tour guide will be there to help you out! The boat will sail alongside Mayan civilization ruins, and your knowledgeable tour guide will explain to you everything about the ruins and the Mayans!
10. Take a unique private tour of Tulum Ruins!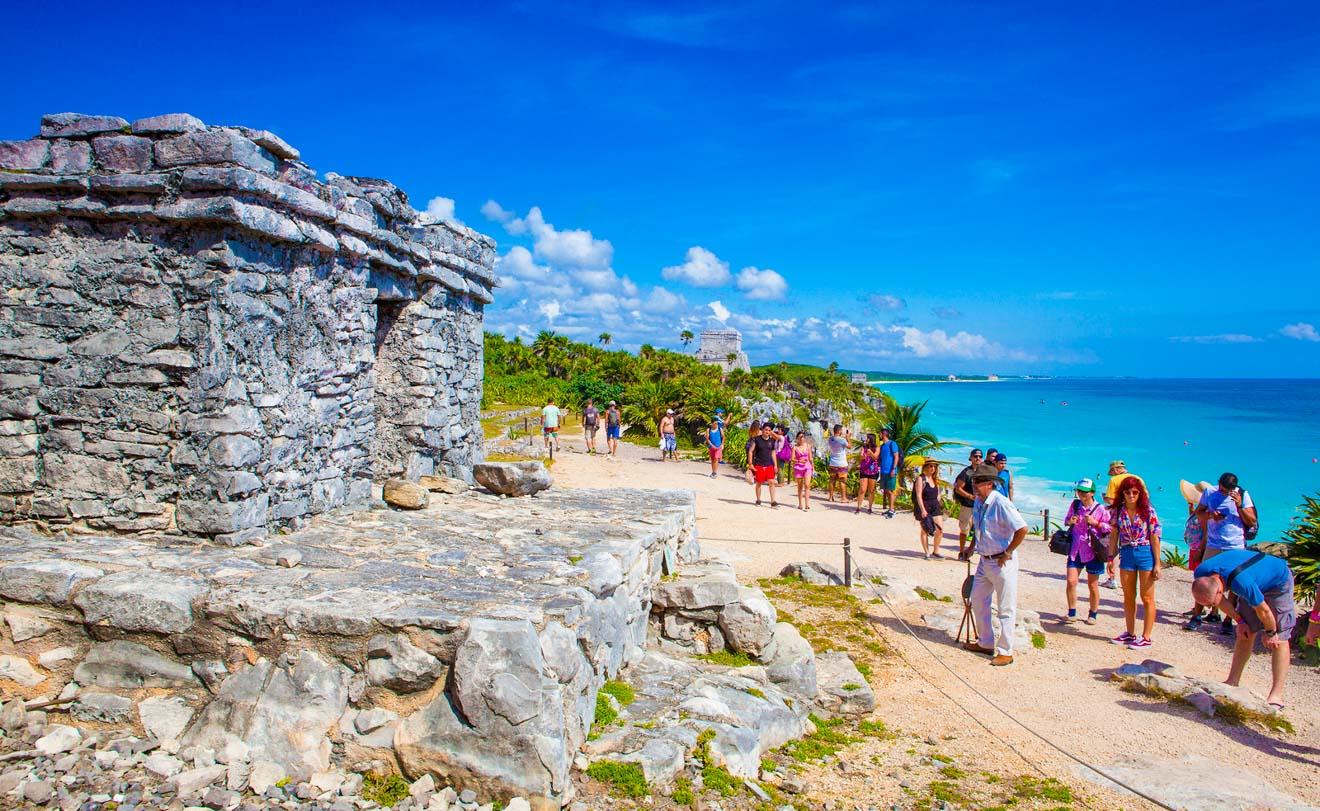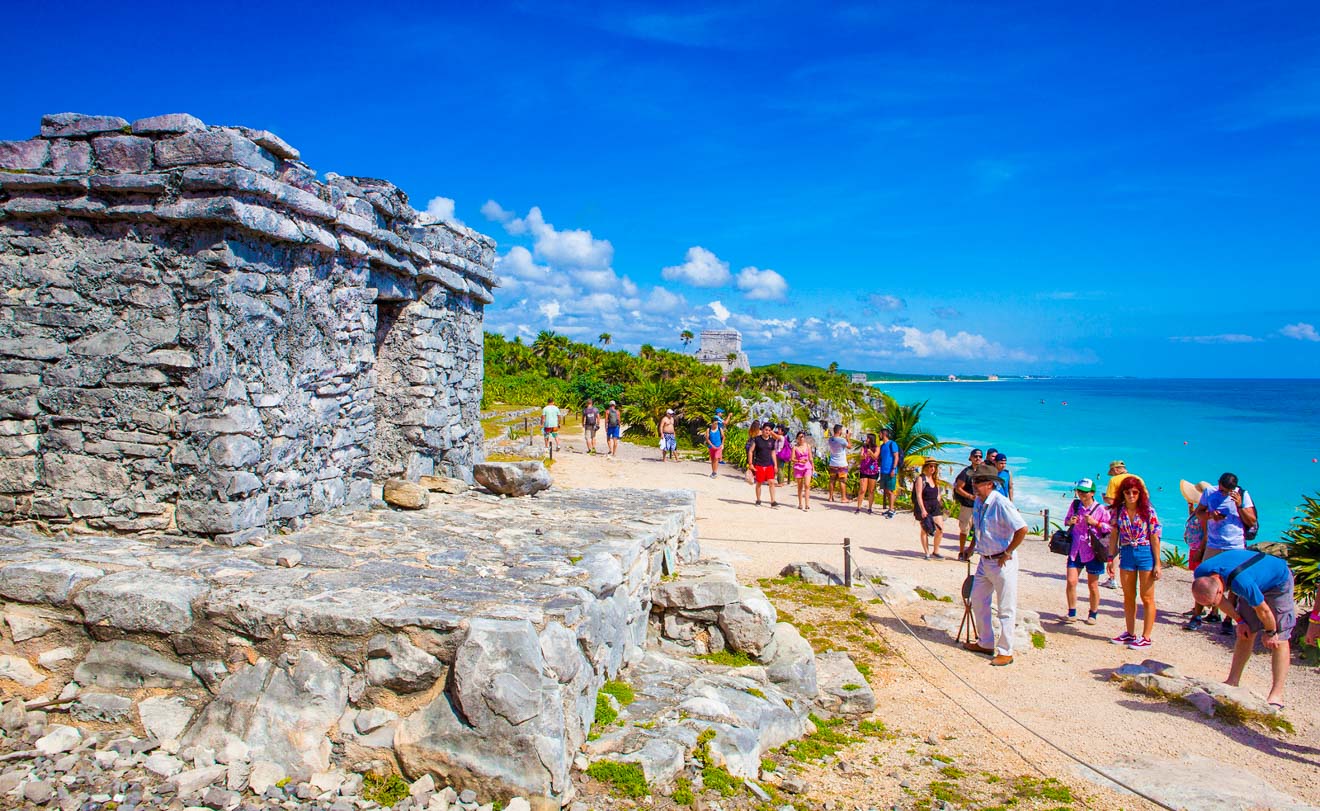 Looking for an extraordinary experience? This tour offers a personalized and unique opportunity to learn about Mayan civilization and history. The best part? You get the tour guide all for yourself, which is why it can be customized to your needs! The pickup points for these tours are Playa del Carmen, Tulum, or Akumal, and you will be taken to Tulum's archeological site!
The tour guide is super passionate about the ruins and Mayan history, so between the majestic ruins and his amazing history talks, you will be transported to the Mayan times! You can also enjoy a lunch at your expense and try traditional Mayan meals! I recommend this tour to couples or families who are looking to take it easy while enjoying their vacation and learning about history!
11. Experience Tulum's cenotes on a freshwater adventure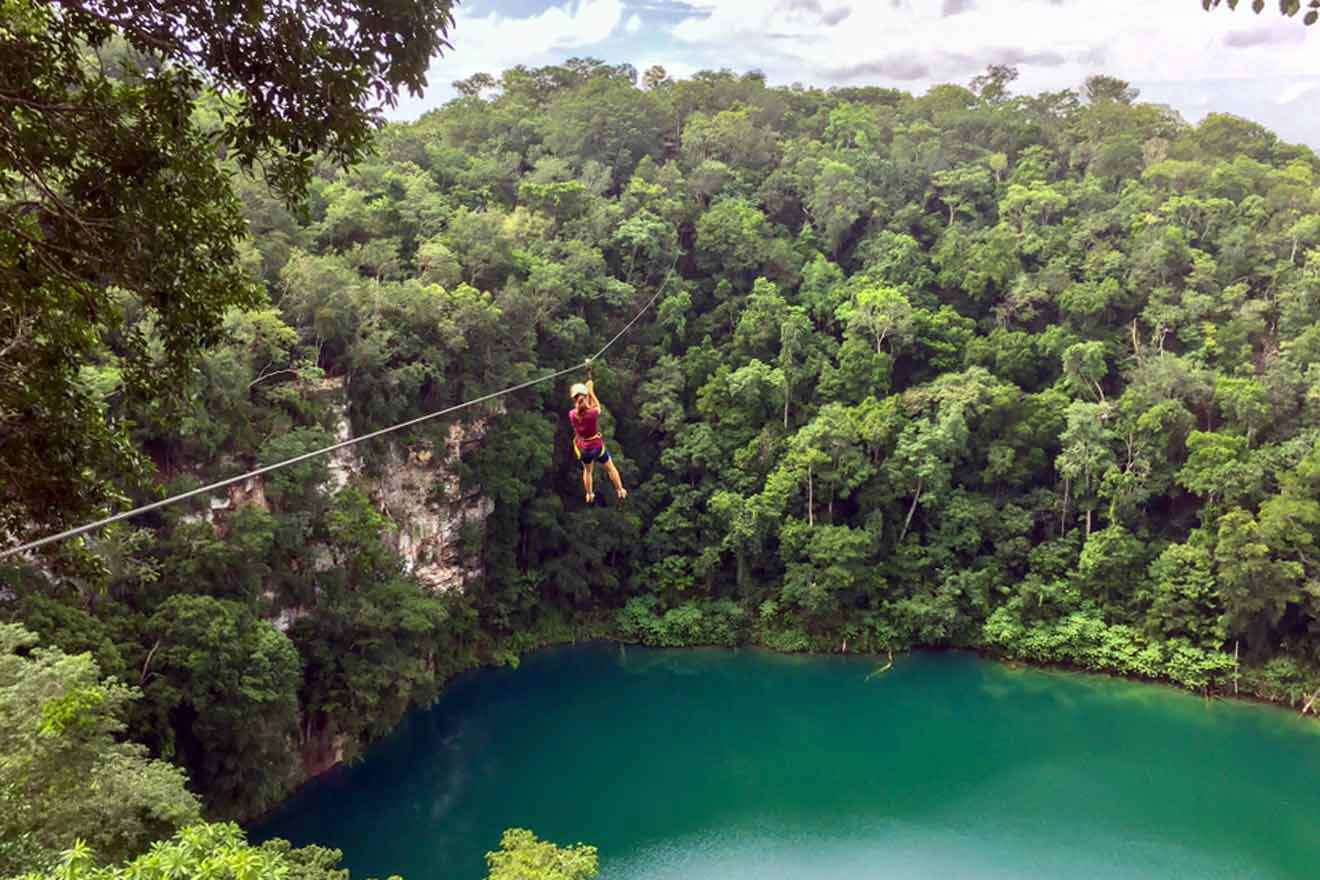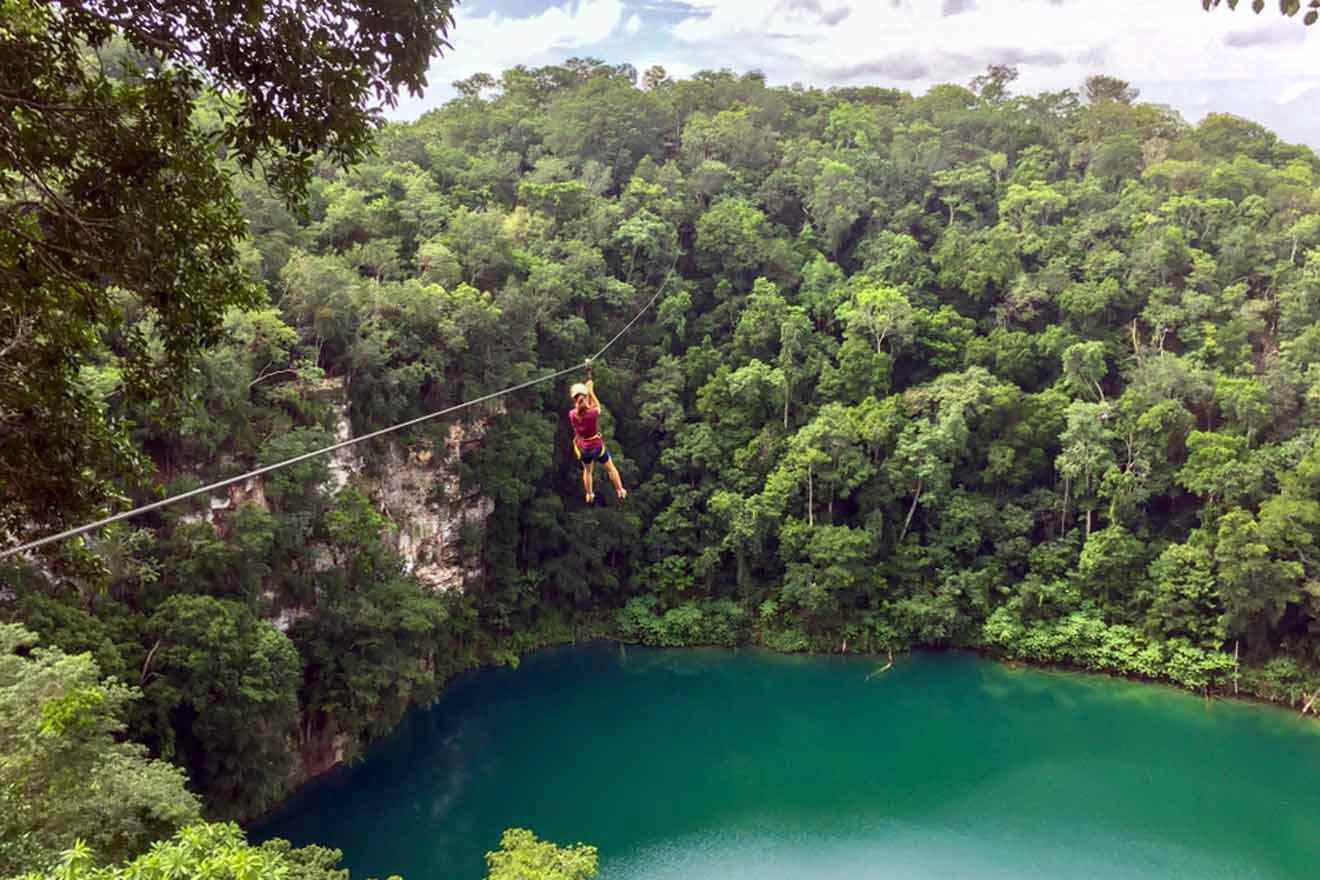 Want to put your athletic skills to the test? On this tour, you will have to go through 4 athletic challenges, and after, the big reward will be a jump into the calmest and clearest waters of a cenote! The meeting point of the tour will be in the city center, and you need to pack comfortable clothes and shoes, towels, and a swimsuit to be comfortable during your outdoor adventure!
A lovely walk through the jungle will take you to the first cenote, Naval Cenote, where you can lay on your back before going trekking and zip lining to jumping into the next cenote Cenote Piraña. Then you will go canoeing and snorkeling through El Gran Cenote and Cenote Azul, until arriving at a Mayan site where you will regain energy with a Mayan dish while learning about their history!
12. Release your inner daredevil on a jungle ATV ride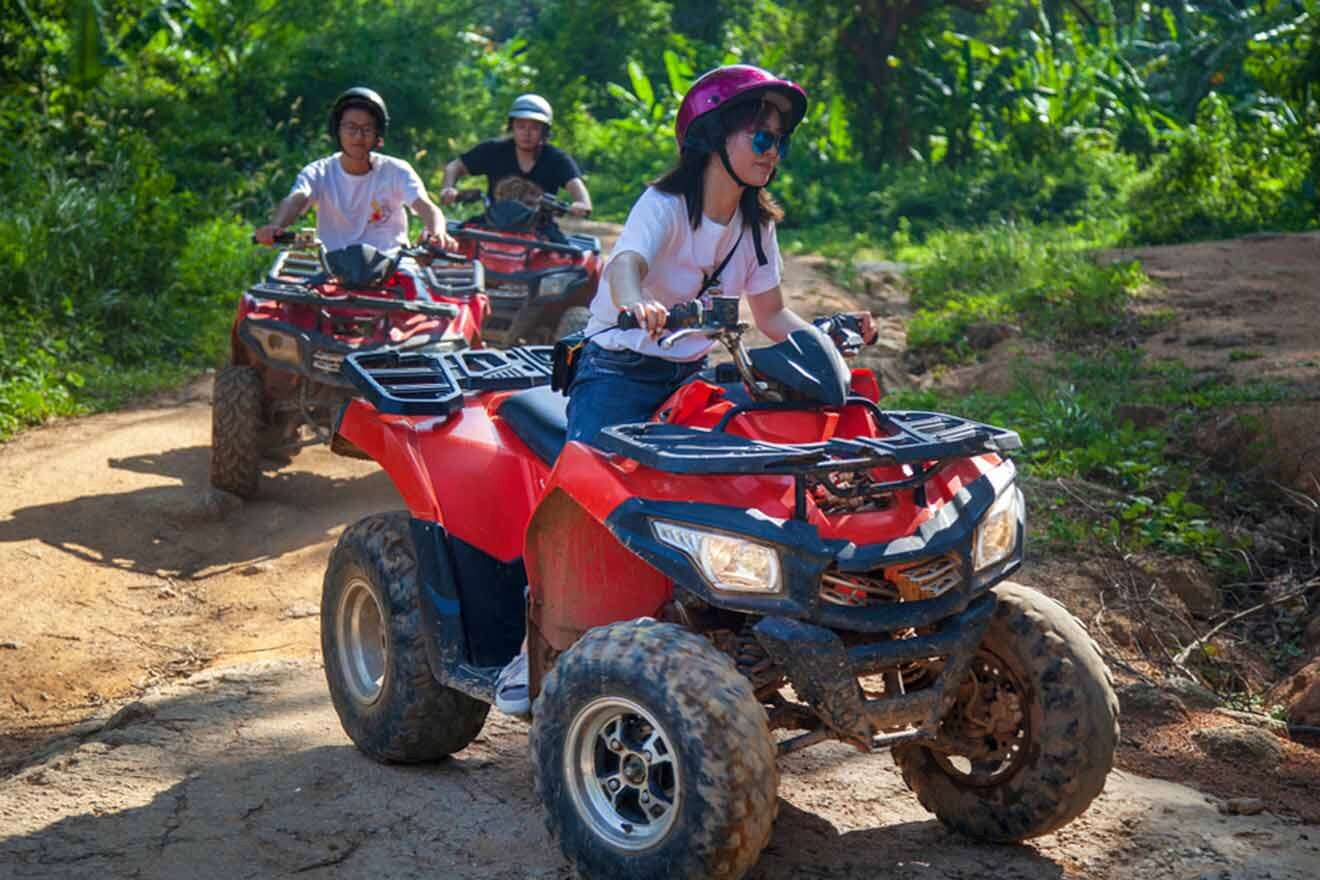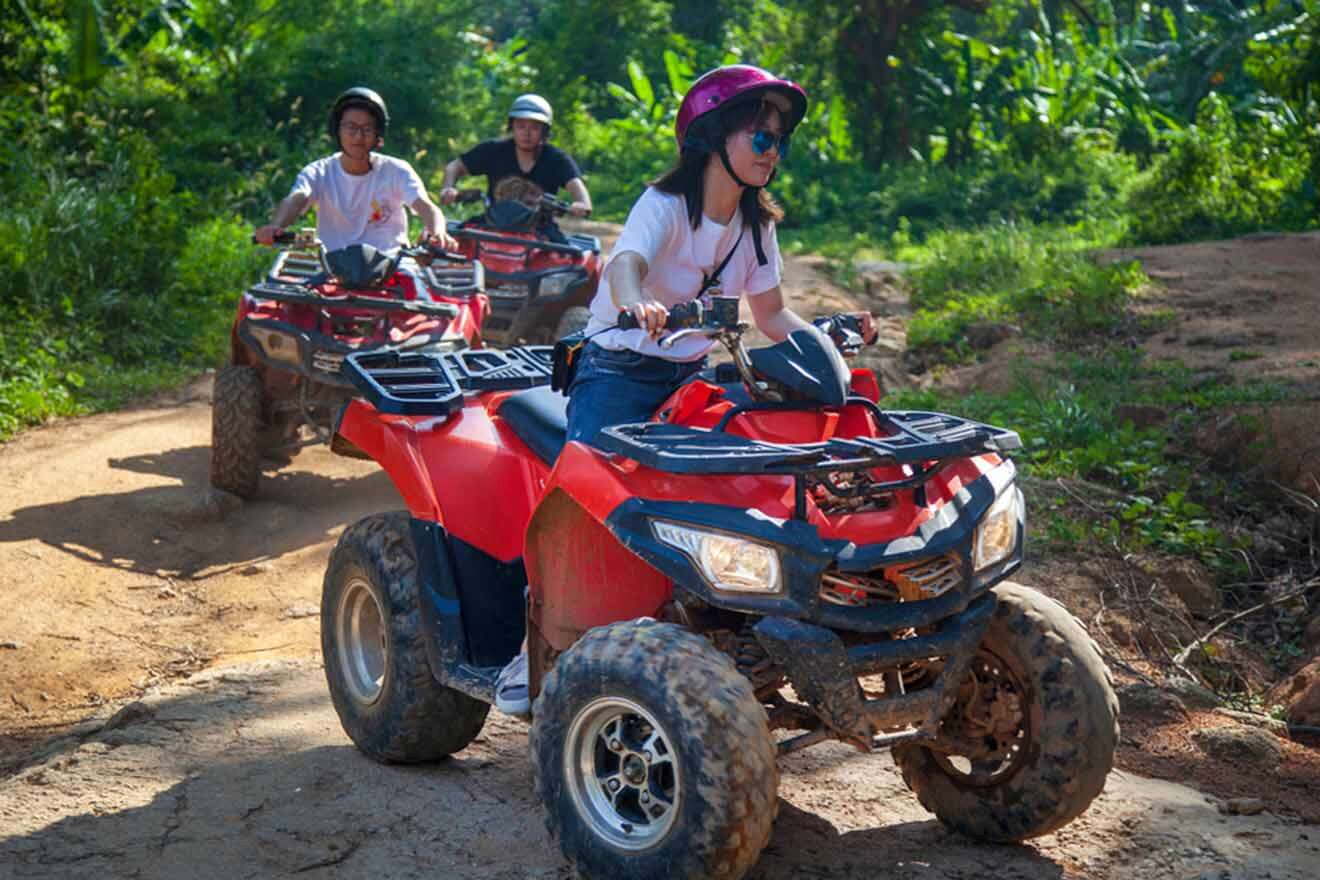 Get picked up from your hotel lobby in Tulum and depart for the most amazing experience of your life! Do you like the adrenaline rush? Do you like being in the wilderness? Then you will love the all-terrain vehicle ride across the jungle! Every ATV has room for 2 passengers, and there's nothing better than enjoying a wild ride with a fellow traveler!
One of the stops of your half-day tour will be a visit to one of the most beautiful cenotes in the area, where you can swim and relax. Right after, you will visit an animal sanctuary, nothing better than knowing that day you have rescued these animals! You will be able to see and interact with some of them; one of the main species they rescue is monkeys!
13. Have a tasty chocolate & honey sanctuary experience
Are you looking for a wholesome experience for the whole family? This is your chance to connect with the culture and experience something unique and memorable in the Mayan jungle! The meeting point is outside the chocolate sanctuary, and there will be a ceremony upon your entrance to the jungle to thank the ancient spirits! After this, you will hear the amazing history of Mayan cacao and what it represents.
You will treat the cacao and later taste it in an infused cacao drink with honey or in a meal! After this, you will make soap with honey and also taste it! After all these activities, you can jump into the sanctuary's sacred cenote and swim! Before leaving, buy some cacao, honey, or even crafts at the souvenir shop!!
14. Get priority access to Xplor Adventure Park
This amazing nightly adventure will definitely make your whole trip super special! I highly recommend this tour to friends and couples if you want to do something special at an unusual time! You will get picked up from your hotel in Playa del Carmen, Cancun, or Riviera Maya; remember to pack your swimsuit, bug repellent, and water shoes, as you will get soaked during the tour!
You will be able to ride through the jungle on all-terrain vehicles, pass some amazing obstacles, zip-lining through the wild, swim inside a cave, rafting, and more! This tour is a mix of a fun water park and ninja warrior activities! Dinner with vegetarian options will be served, and non-alcoholic drinks are unlimited. After all, this, relax in the hammocks!
Want the same experience at night? This tour offers a unique evening adventure at Xplor Adventure Park!
15. Feel like a royal on a private yacht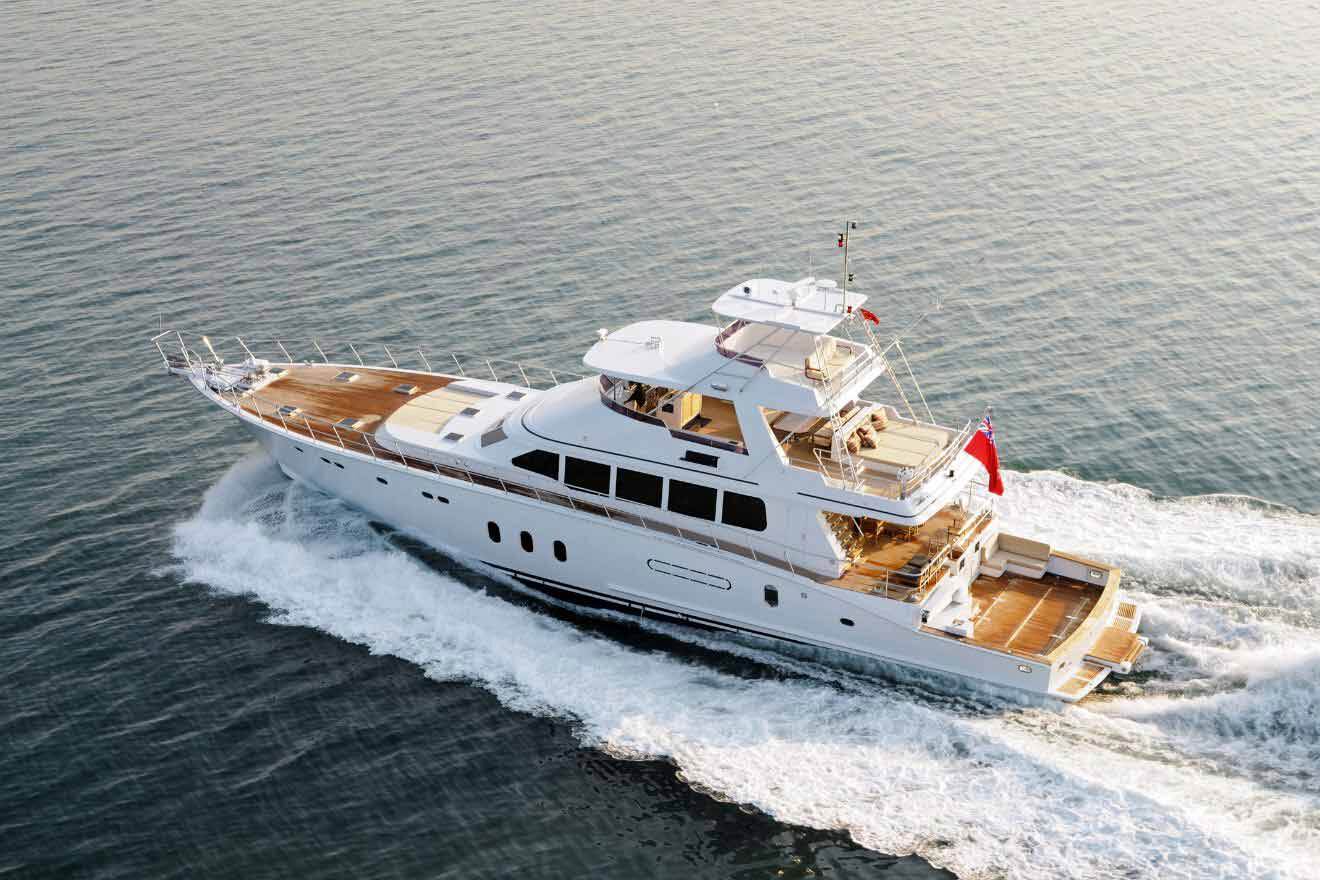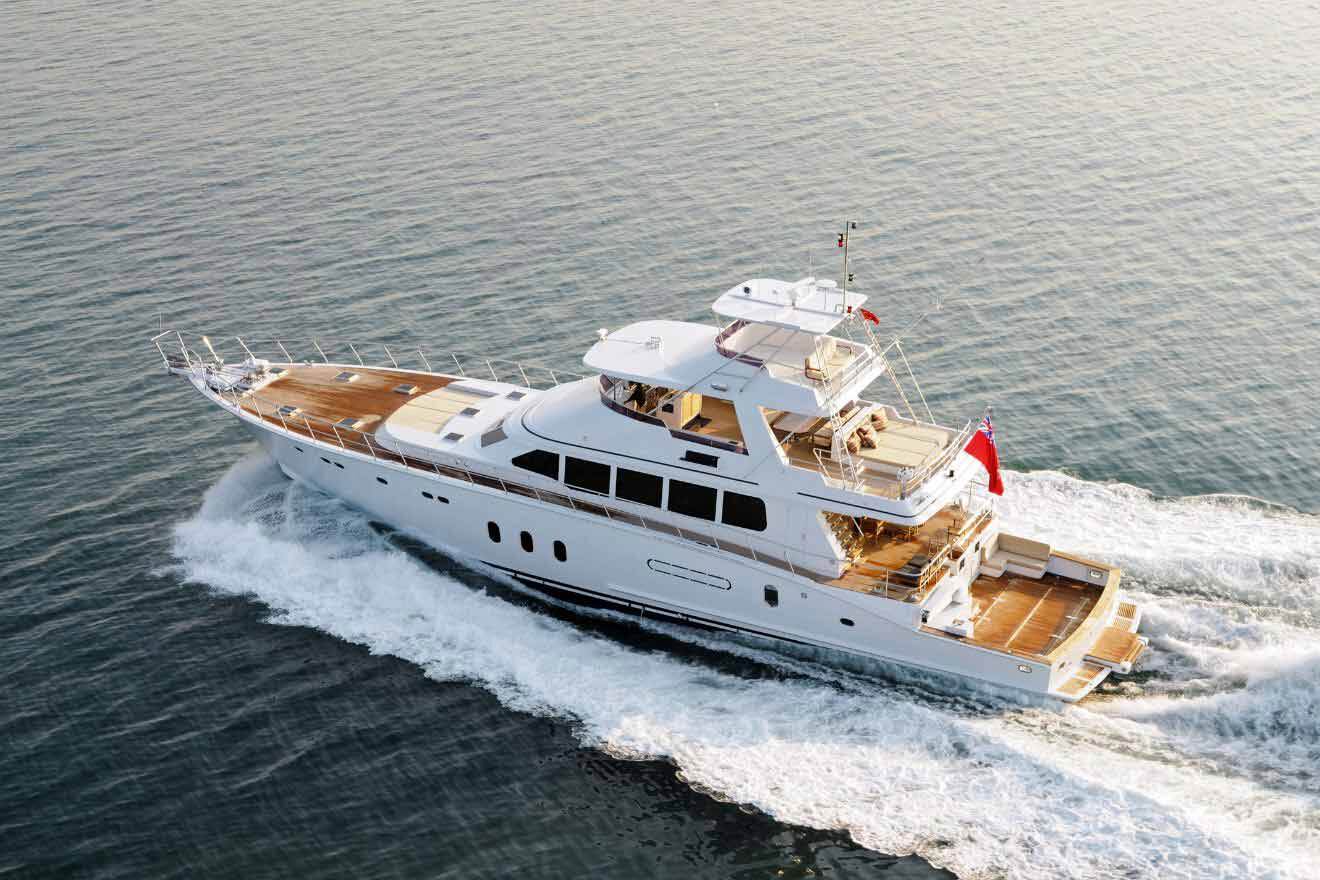 This tour is so special! I highly recommend you give it as a birthday present or a bachelorette party! The amazing staff will pick you up in front of the yacht in Tulum (the meeting point, but if you want a personalized pickup, it can be arranged for a fee). Then they will take you to the yacht, where the adventure will begin!
Get ready to go snorkeling, paddle boarding, and swimming while admiring marine wildlife and seeing beautiful reefs! On the yacht, music will be playing, and they will serve the most amazing lunch you've ever tasted, you can have as many fruity cocktails as you wish with the open bar they offer! This tour is perfect for celebrating!
FAQs about Tulum tours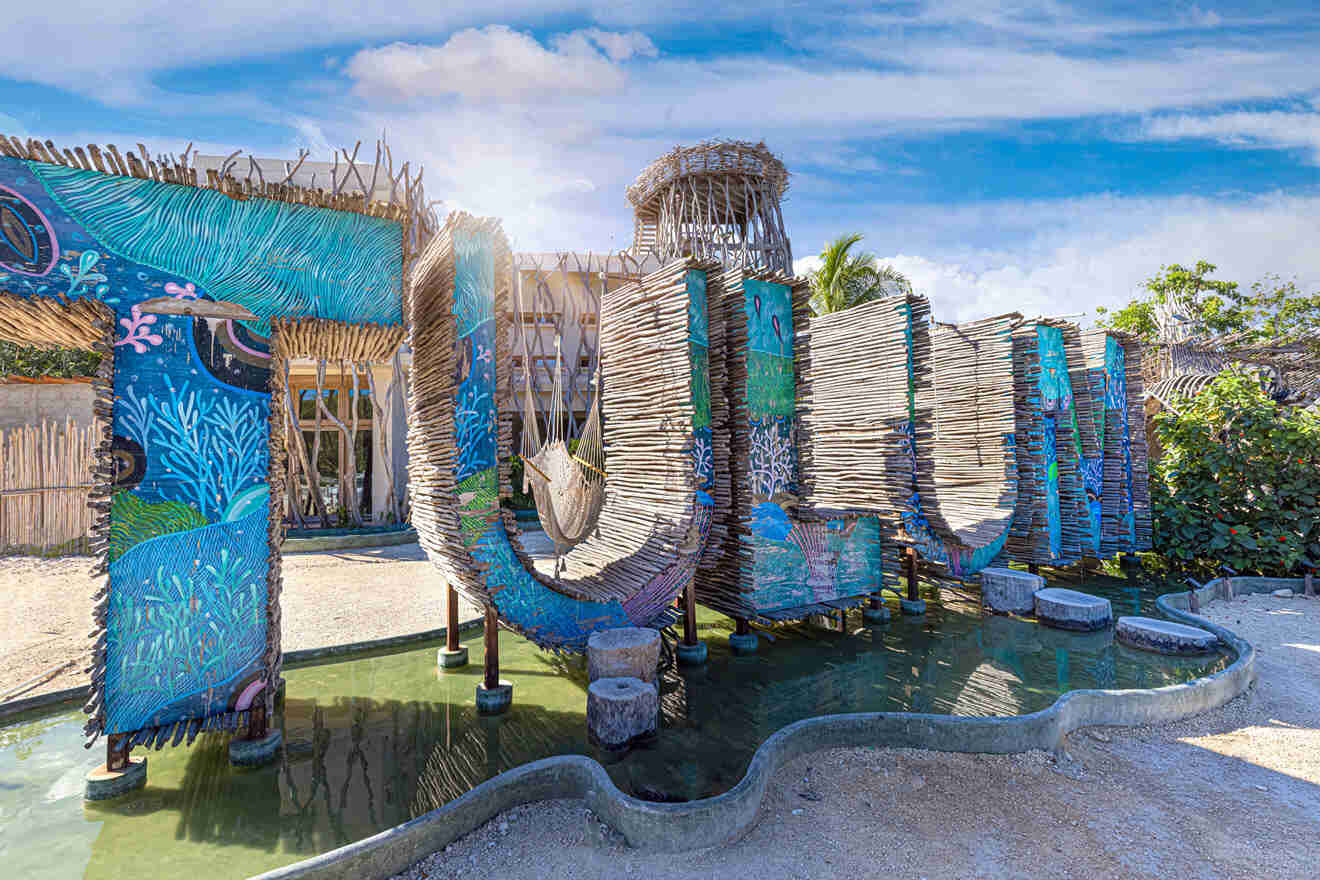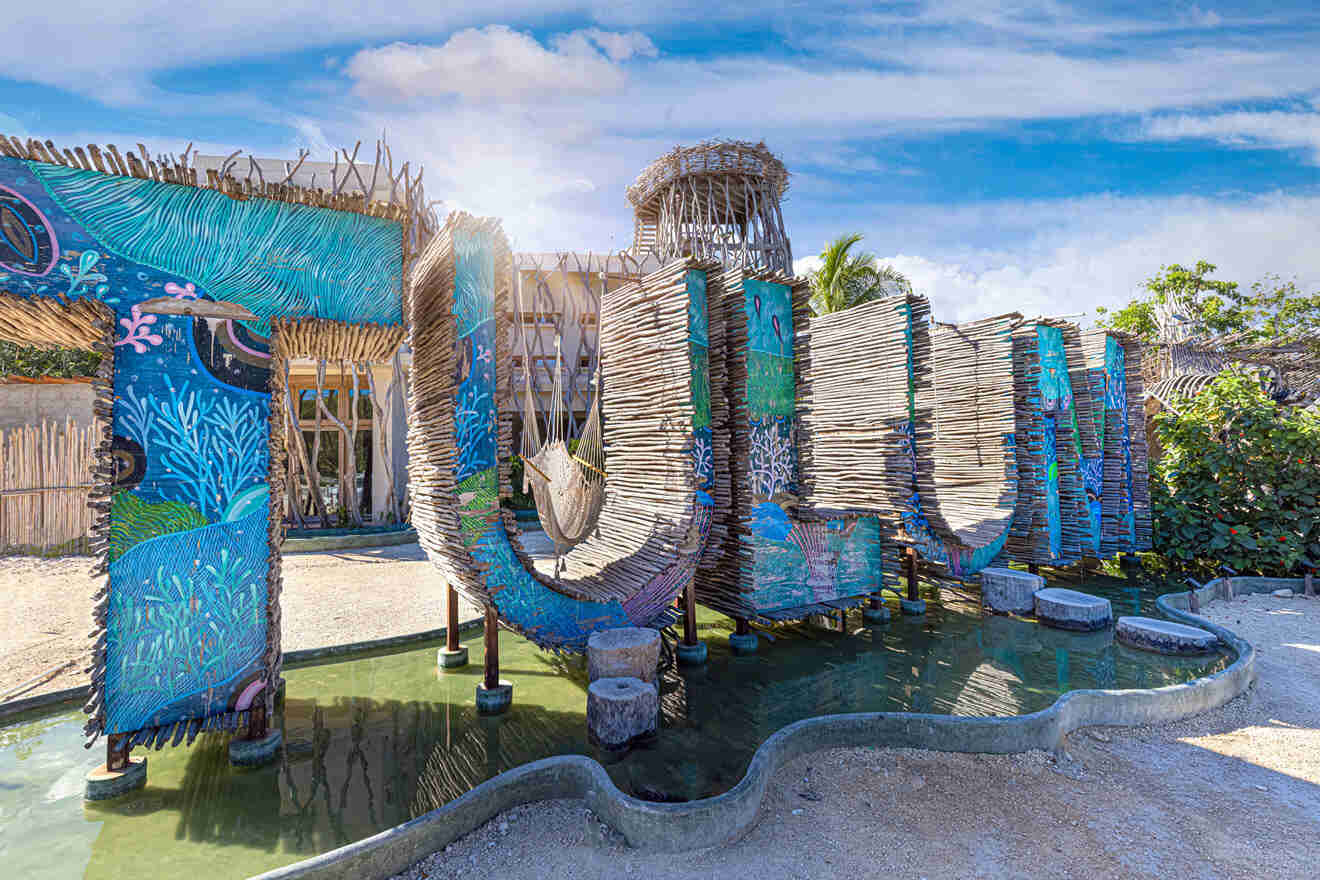 🌄 What is the most unique aspect of Tulum?
Tulum is a unique destination because it has everything: amazing ruins full of history, incredible food, a beautiful natural landscape, and a vibrant nightlife! Here you can check out our Tulum Area Guide for information on where to stay and which hotels are right for your budget!
🌊 What is the best cenote tour in Tulum?
Unique 4-Cenote Adventure is an excellent choice if you want to explore Tulum's stunning natural freshwater pools! You'll go to 4 different places so you can get the full experience!
⛰️ Which tours in Tulum take you to an archeological site?
🏖️ Which are the best Tulum tours from Playa del Carmen?
Conclusion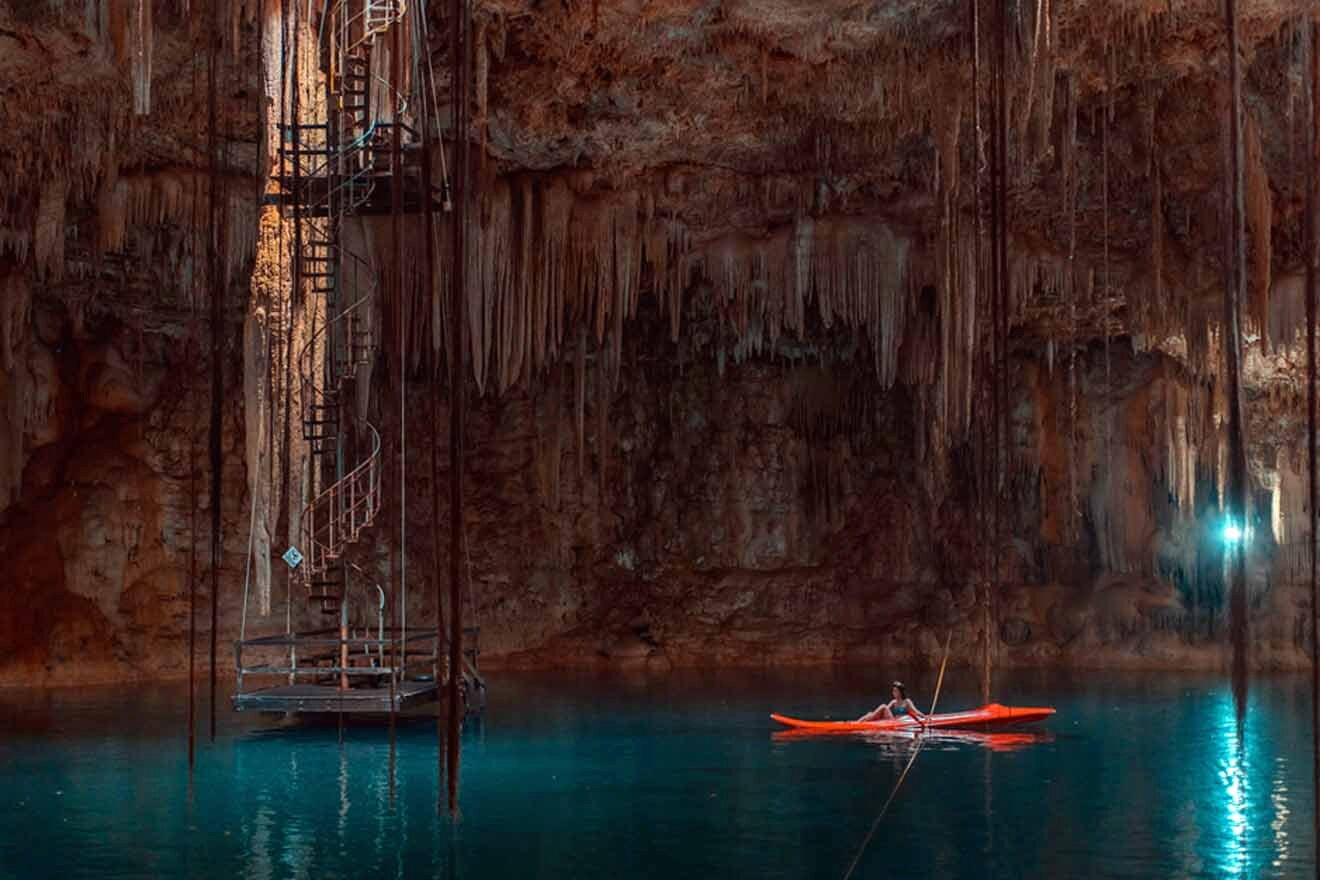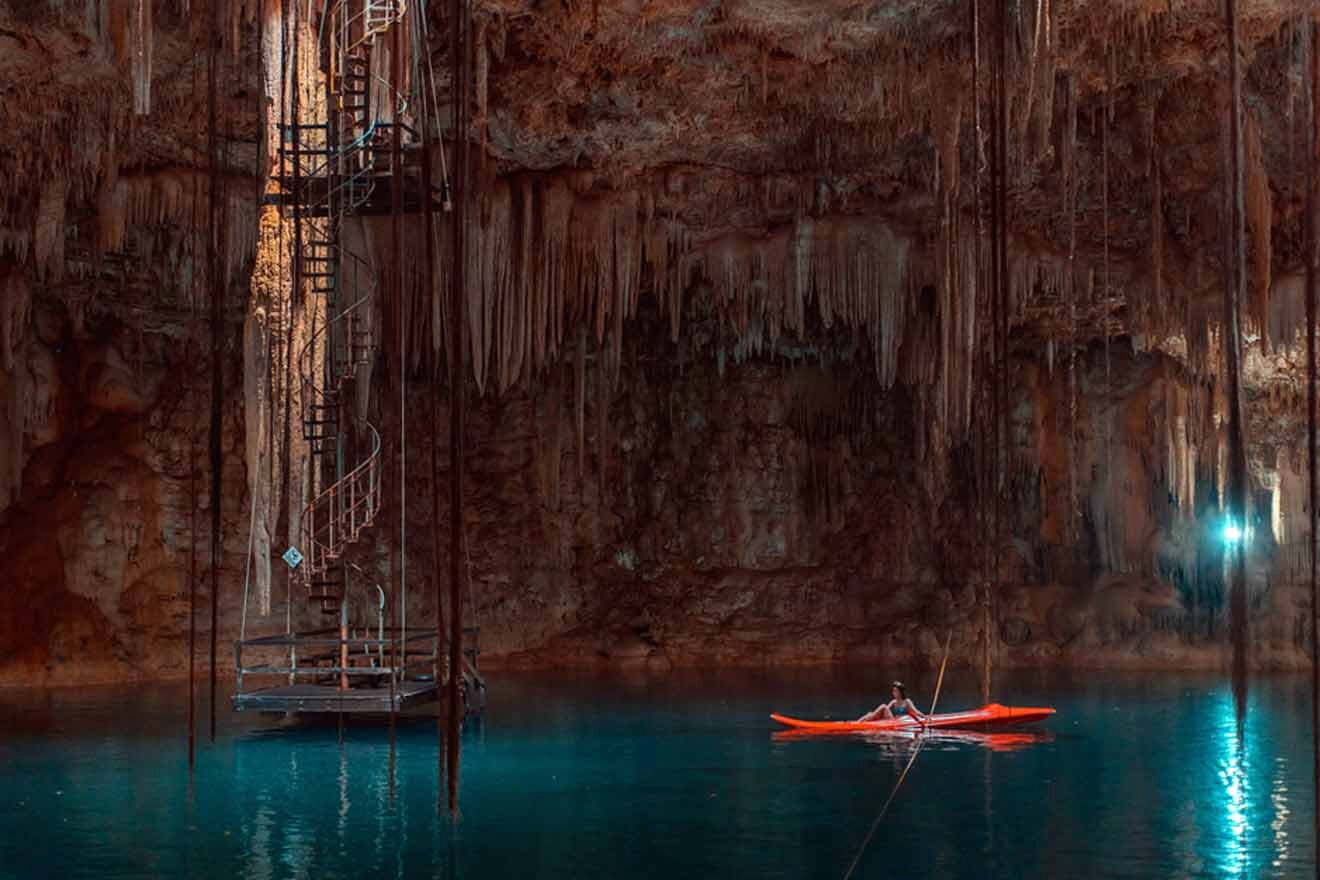 That is all for today, my lovely humans! Those were the best Tulum tours! Honestly, what a treat to visit such a magical destination with such a varied range of tours; whether you are traveling alone, with friends, family, or with your partner, you will find a tour that checks all the boxes!
I love so much the fact that a city can offer so many things, from a cultural trip to a lot of history to being discovered in stunning ancient ruins, amazing natural jungles, beaches, and caves, and the most delicious food, which has an even richer story!
These are the most popular Tulum tours and are very likely to book fast, so if during your vacation to Tulum, you want to try the tours mentioned in this article, you need to book them as soon as possible and save yourself a spot!
Don't forget to leave me a comment if you have any questions! And if you've taken any of these tours, let me know what you think of them so other people can see your experience!
Until the next quest,
Daniela
---
Pin it for later!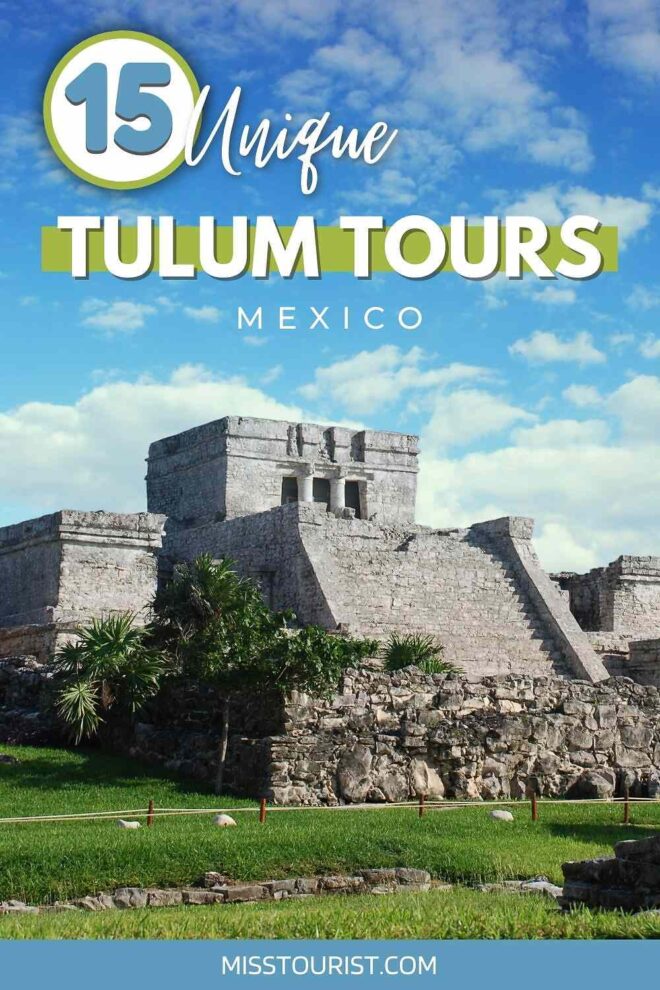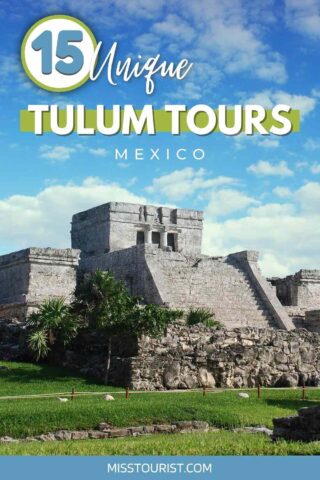 Pin it for later!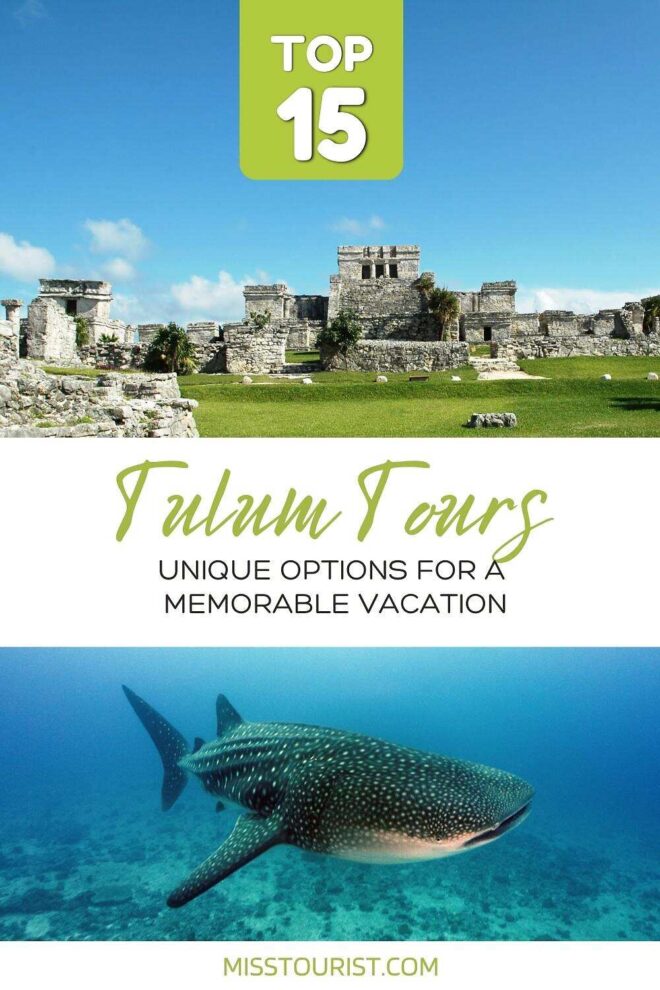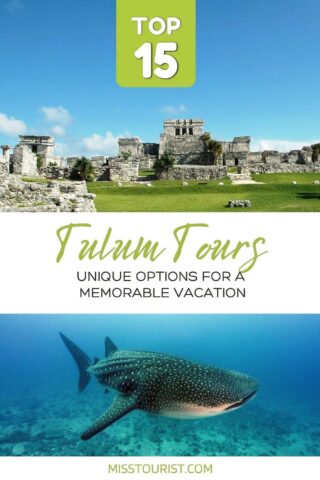 Products You May Like