17 Exciting Things to Do in Anaheim → by a Local
I can still remember being a little kid, dreaming of the day I might get to Disneyland! As an adult, I see the famous Mickey Mouse quite often.😀
Living just a couple hours south in San Diego, CA, I'm lucky it's very easy to visit Anaheim in Orange County.
Besides Disneyland, there are so many fun things to do in Anaheim. This area of Southern California, also known as Orange County, is filled with exhilarating theme parks and exciting attractions. Being just 30 minutes from Long Beach and 1 hour from Los Angeles, it's easy to reach!
You'll love how kid-friendly Anaheim is! From amusement parks to playing under the California sun – the whole family will love it!
Don't get shut out or miss out on $$$! Plan ahead, and experience all that Anaheim has to offer!
If you are in a hurry
When you get to Anaheim, you'll want to hit the theme parks, not start making bookings. Get ahead of the planning and book your hotels and activities in advance:
And here are the best hotels: The Westin Anaheim (luxury), Home 2 Suites by Hilton Anaheim Resort (mid-range), Hotel Peppertree Boutique Kitchen Studios (budget)
1. Spend the day at Disneyland, California
The magic that is Disneyland, California, is divided into 2 theme parks: Disney California Adventure Park, and Disneyland Park, plus Downtown Disney. You can and should do all of them on the same day.
Learn how to properly prepare for this attraction in our guide on Disneyland planning.
1.1 Disneyland California Adventure Park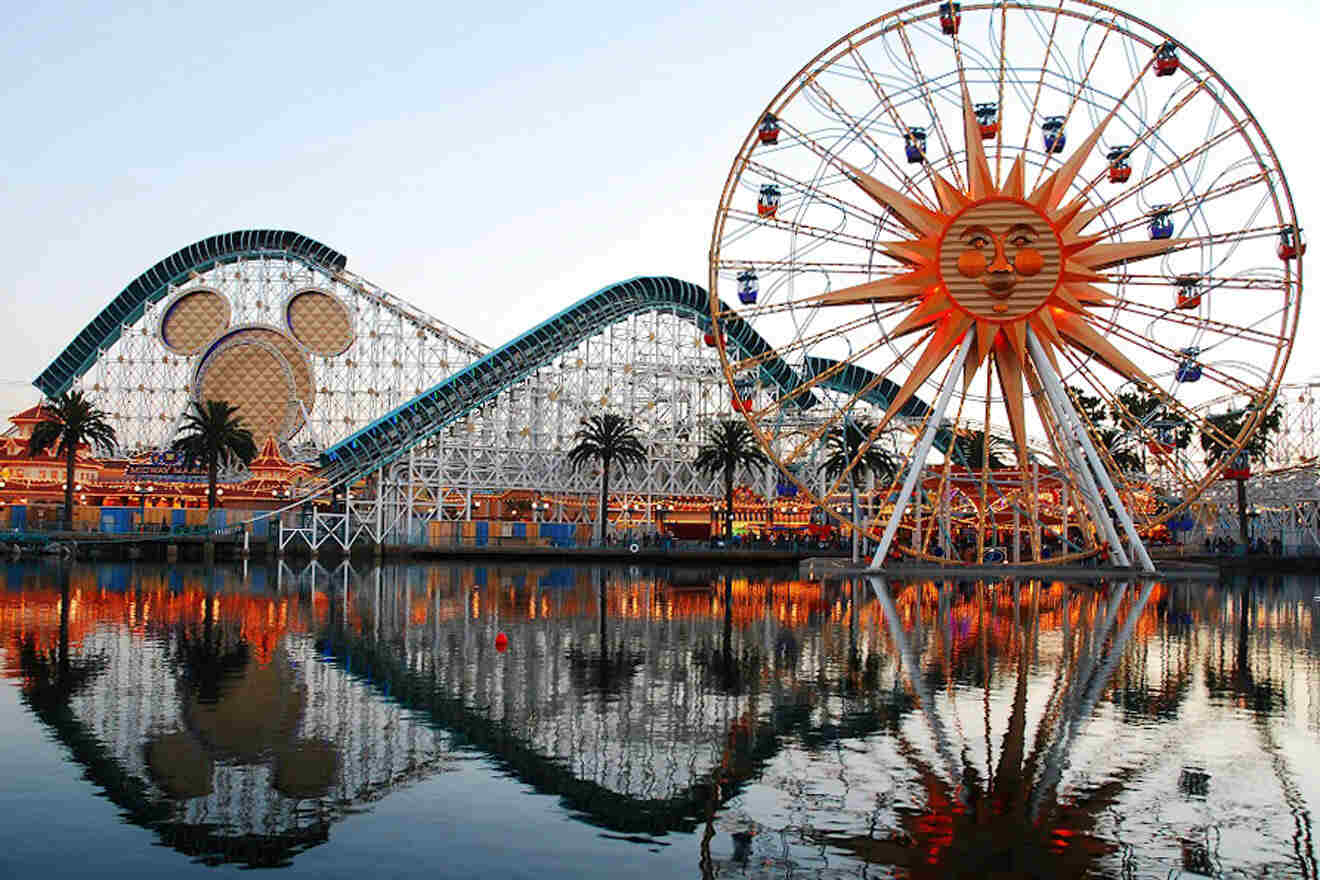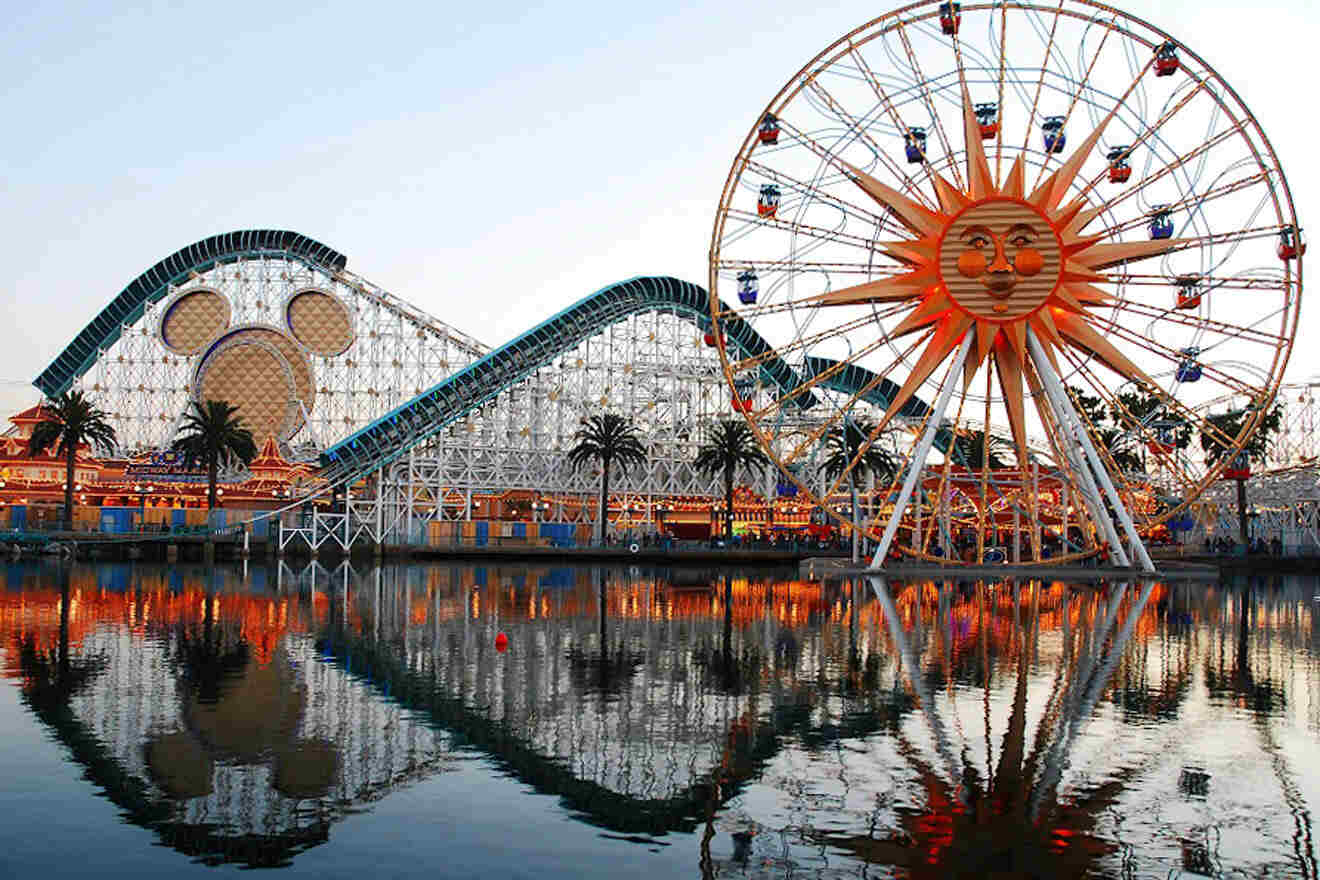 You'll absolutely love Disney California Adventure Park in Anaheim, California, rated #1 in Anaheim attractions!
It offers unforgettable experiences at the world-famous Disneyland Resort and a chance to get a mixture of Disney and Pixar characters all in one park.
Showcasing the Walt Disney vision, California Adventure is filled with the perfect blend of immersive themed lands and heart-pounding rides.
Don't miss Galaxy's Edge, the Star Wars-themed land, where you can "join the resistance" and face combat in outer space!
From the whimsical charm of Buena Vista Street to the adrenaline-pumping excitement of Cars Land, California Adventure offers so many exciting opportunities for both adults and kids.
If you want some detailed info on Disneyland Resort, check out our ultimate guide to Disneyland.
PRICE: from US$111 for adults, US$104 for kids
1.2 Enjoy the magic of Disneyland Park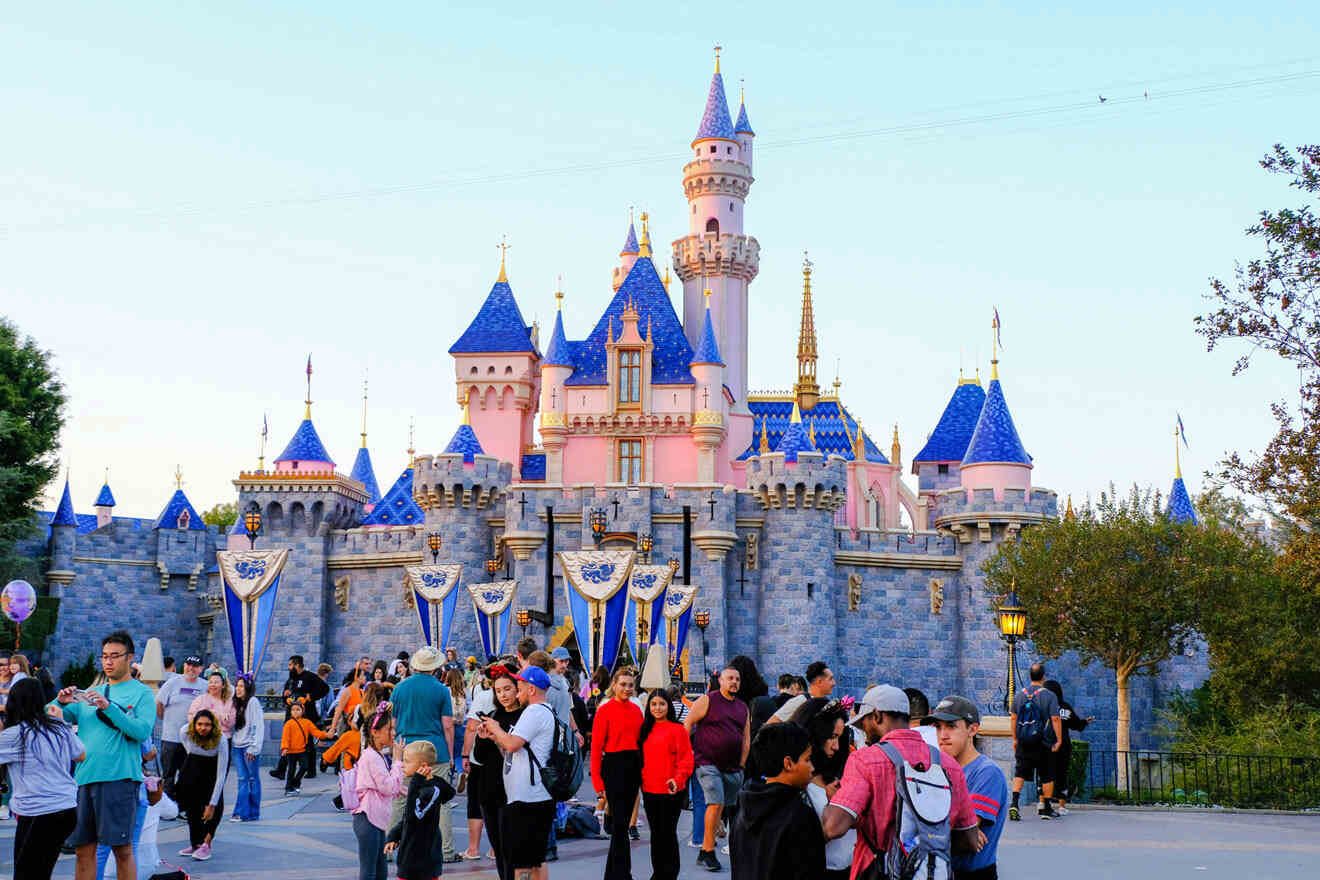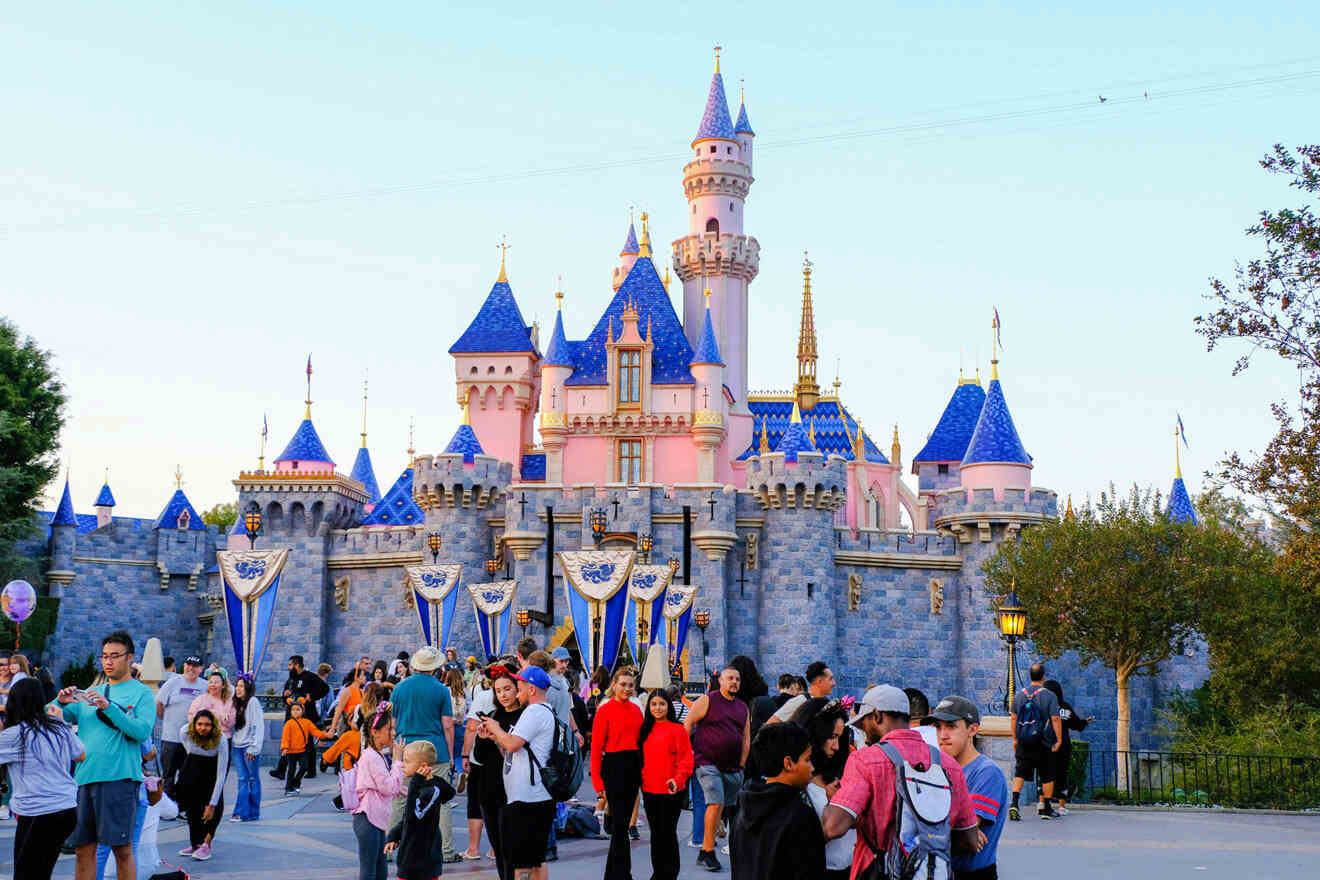 The happiest place on earth, Disneyland should be top of your list of things to do in Anaheim, CA.
Disneyland is the epitome of the perfect amusement park – you'll love charming Main Street and the nine themed lands.
If you're a Star Wars fanatic, get in line early, as it's one of Disney's most popular attractions.
Disney has so many opportunities for unique experiences and exhilarating moments. It's great for little kids, family vacations, and adult nostalgia.
PRO TIP: the Disney Resorts are located within a short walk to the parks, an awesome perk if you have younger kids or just prefer to keep the driving to a minimum.
PRICE: starting at US$104 per adult, US$98 per child
1.3 Downtown Disney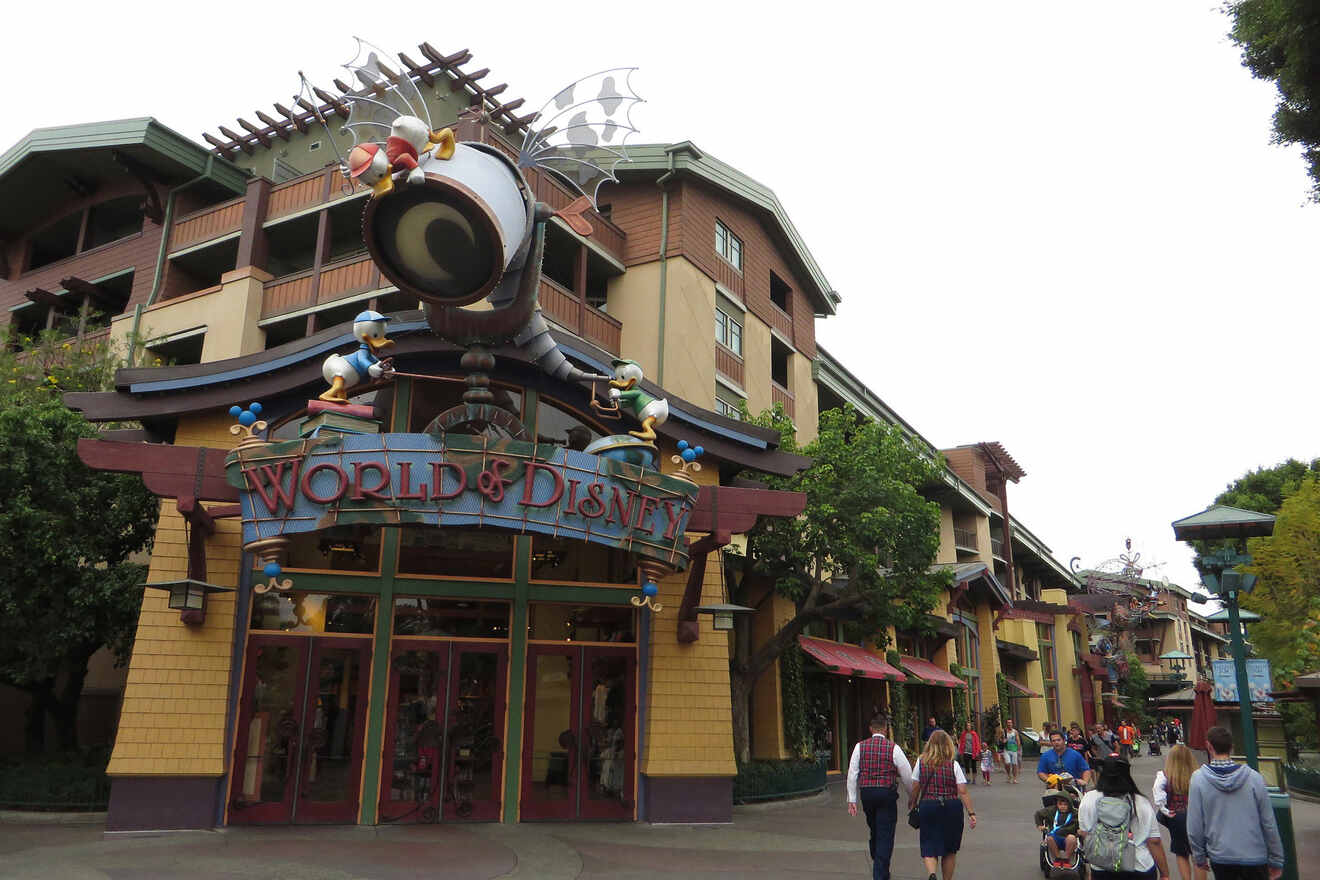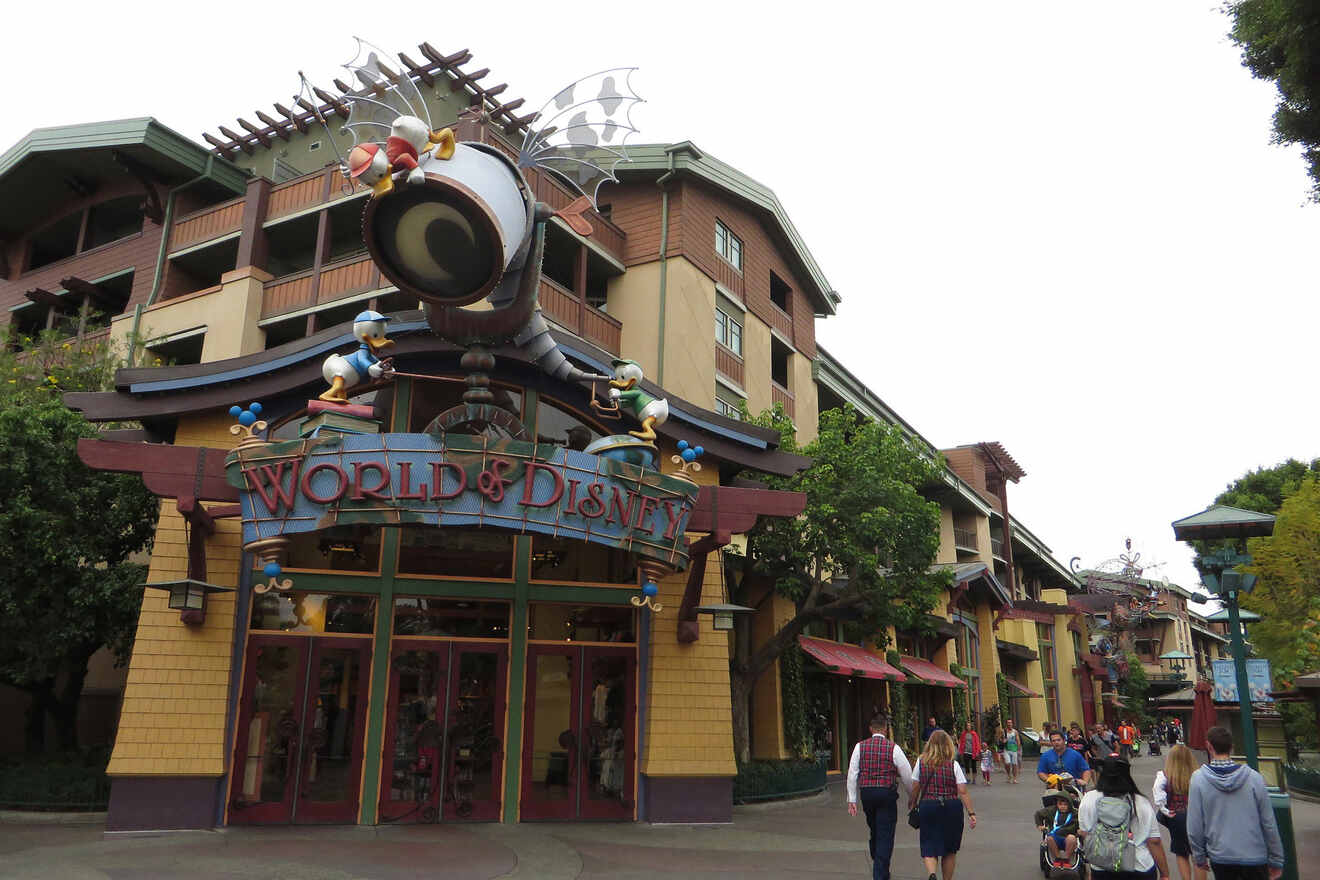 If you're looking for something fun to do after a day at the Disney parks, head to Downtown Disney District for great food, entertainment, and shopping.
This bustling area is adjacent to Disneyland and Disney California Adventure, so you can easily move among all 3 Disney attractions with ease.
If you want to buy Disney souvenirs, Downtown Disney is the place to grab 'em! Cheaper than inside the parks and has a huge variety.
NOTE: no tickets are required to enjoy Downtown Disney District.
2. "Take me out to" 🎶 Angel Stadium of Anaheim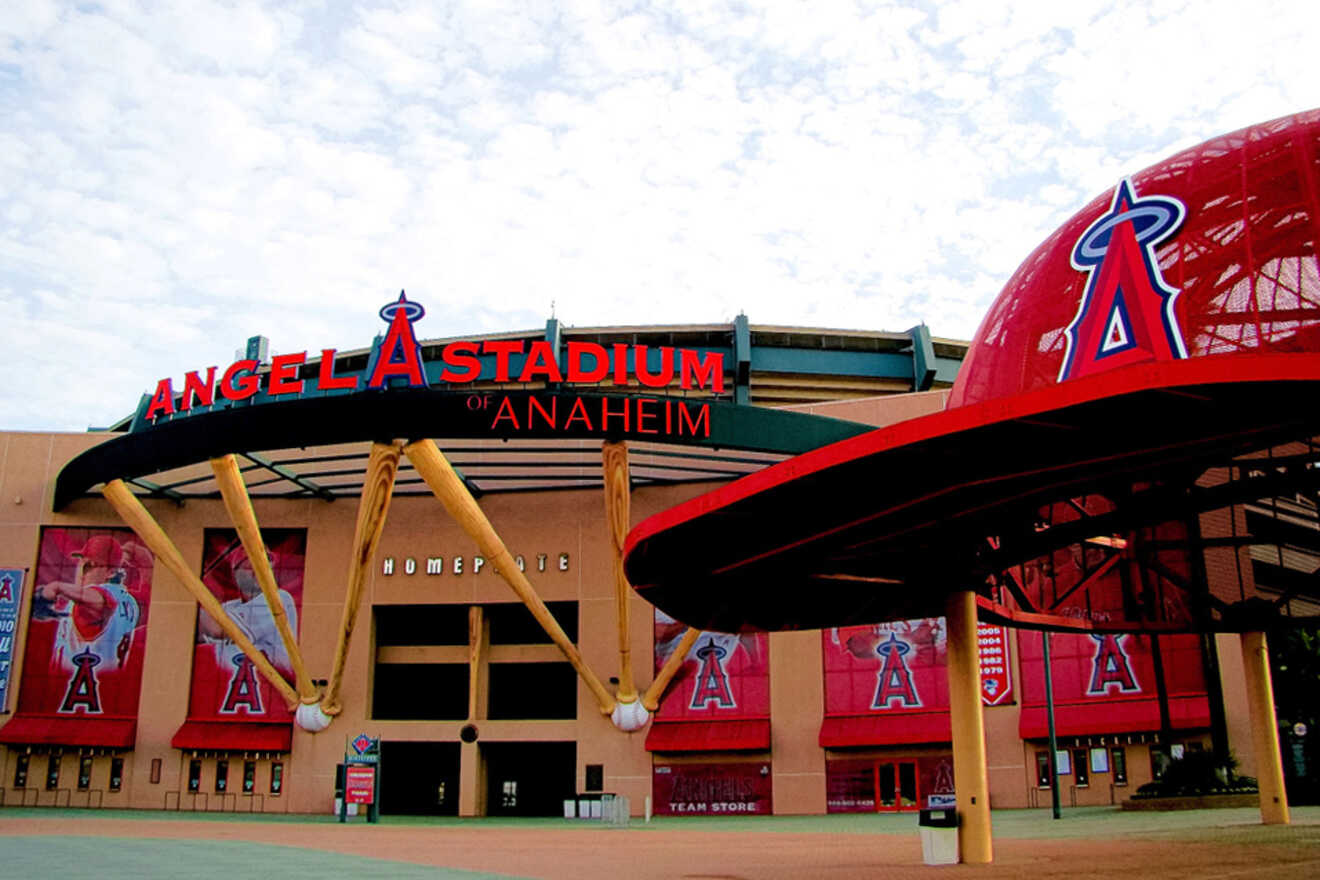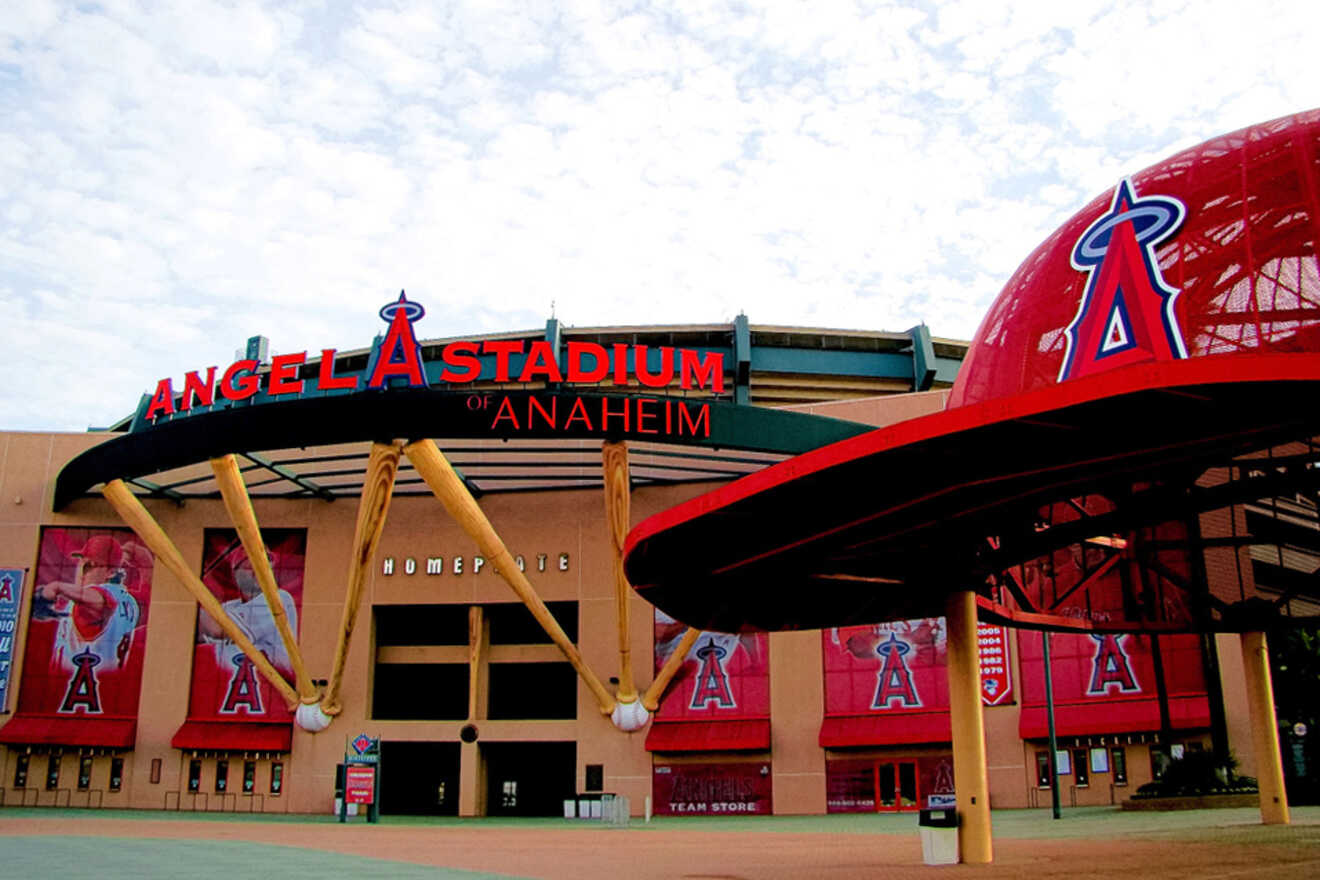 Outside of Disney, one of the most fun things to do in Anaheim is visiting Angel Stadium. From 1980 – 1994, the stadium was actually home to the National Football League's Los Angeles Rams until its conversion to the baseball stadium that stands today.
Anaheim proudly showcases thrilling games at Angel Stadium, home of the Los Angeles Angels. If you love Major League Baseball or just want to have some good ol' American fun, grab some tickets to a Los Angeles Angels baseball game – you won't regret it.
PRICE: from US$6 per person, but it varies per game
3. Explore the great outdoors at Yorba Regional Park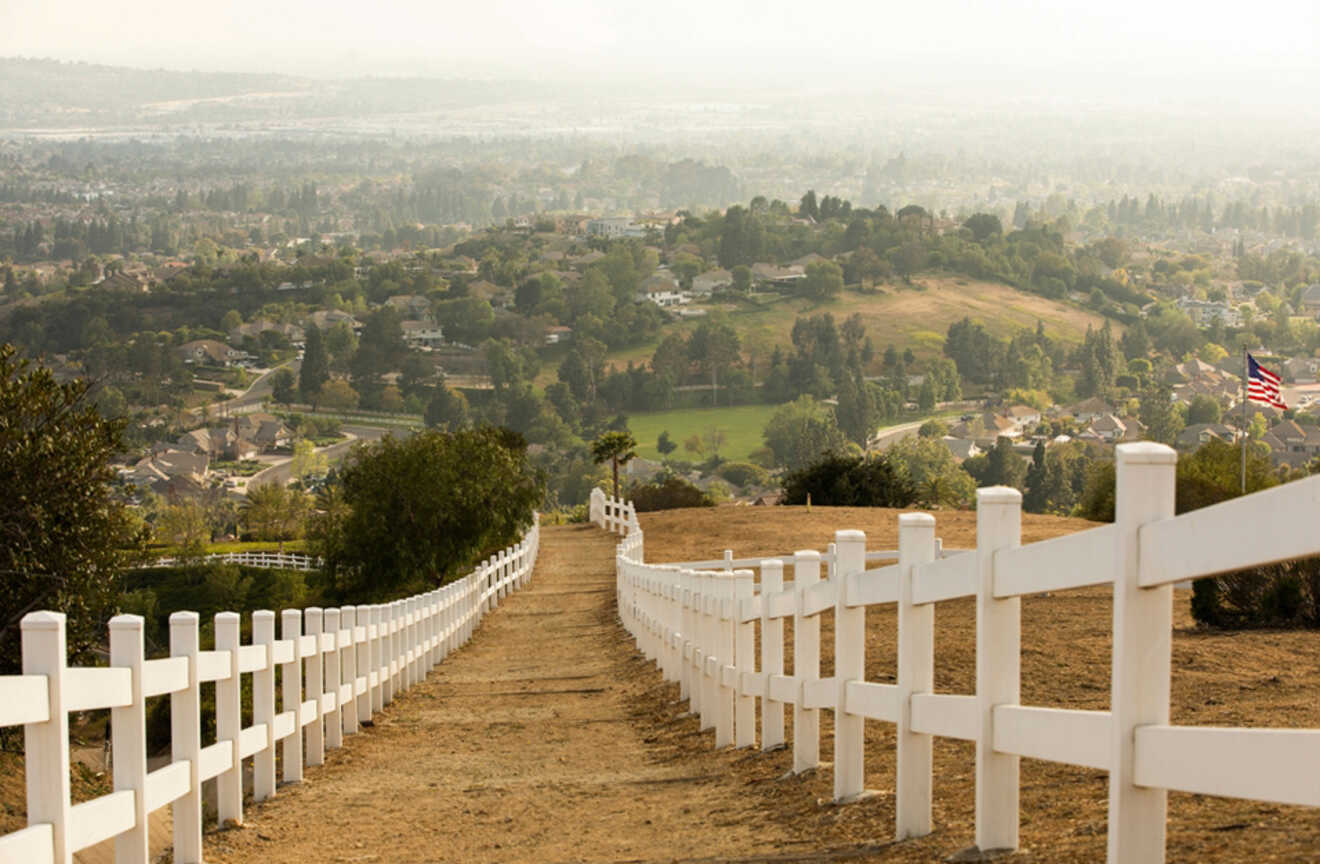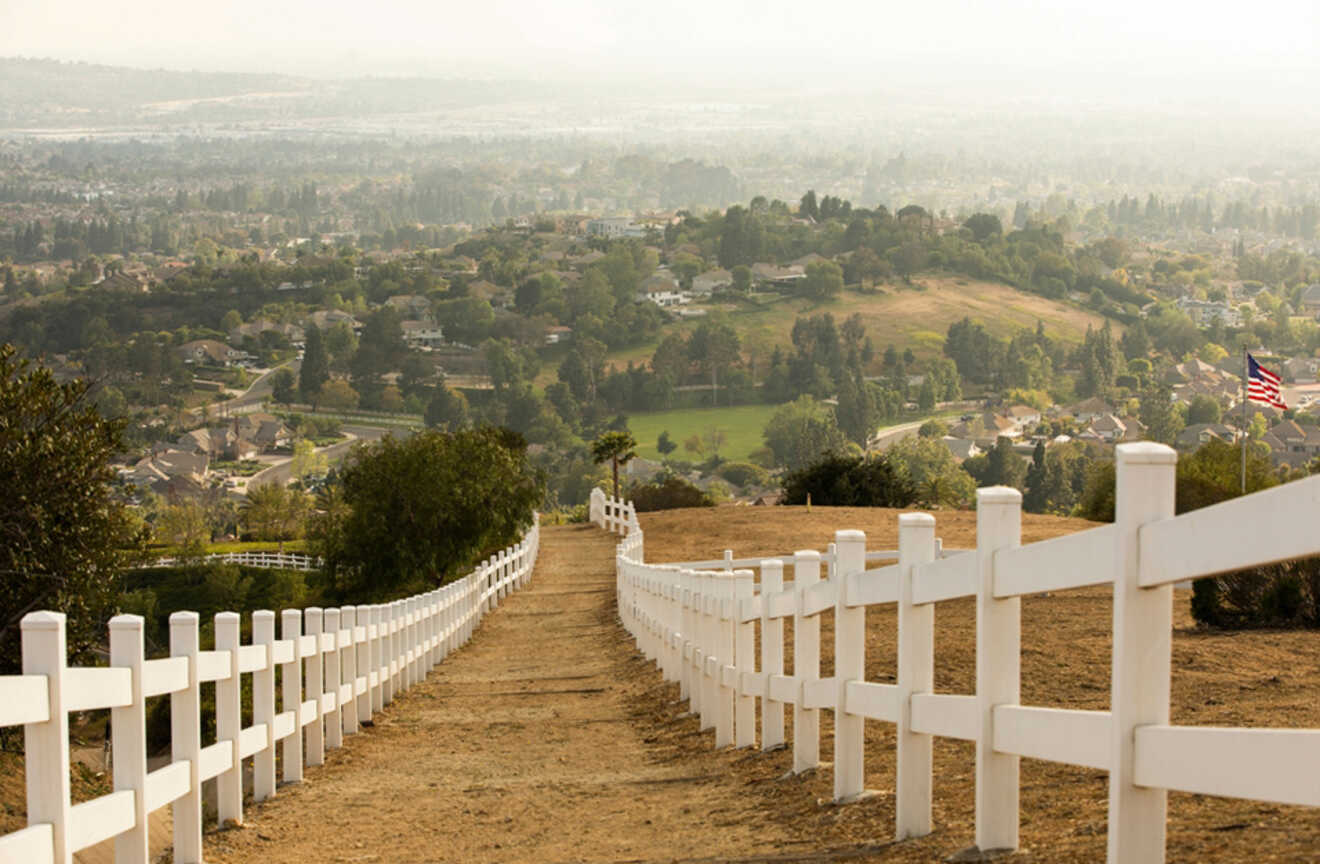 This beautiful park in Anaheim, CA, is worth a stop while you're in town. Spacious, serene, and well-equipped, Yorba Regional Park has plenty of picnic tables, trees for shade, and public restrooms to make for a comfortable visit.
It's also absolutely stunning, with 4 lakes that intersect and flow into one stream.
4. Be awestruck by the beauty of Huntington Beach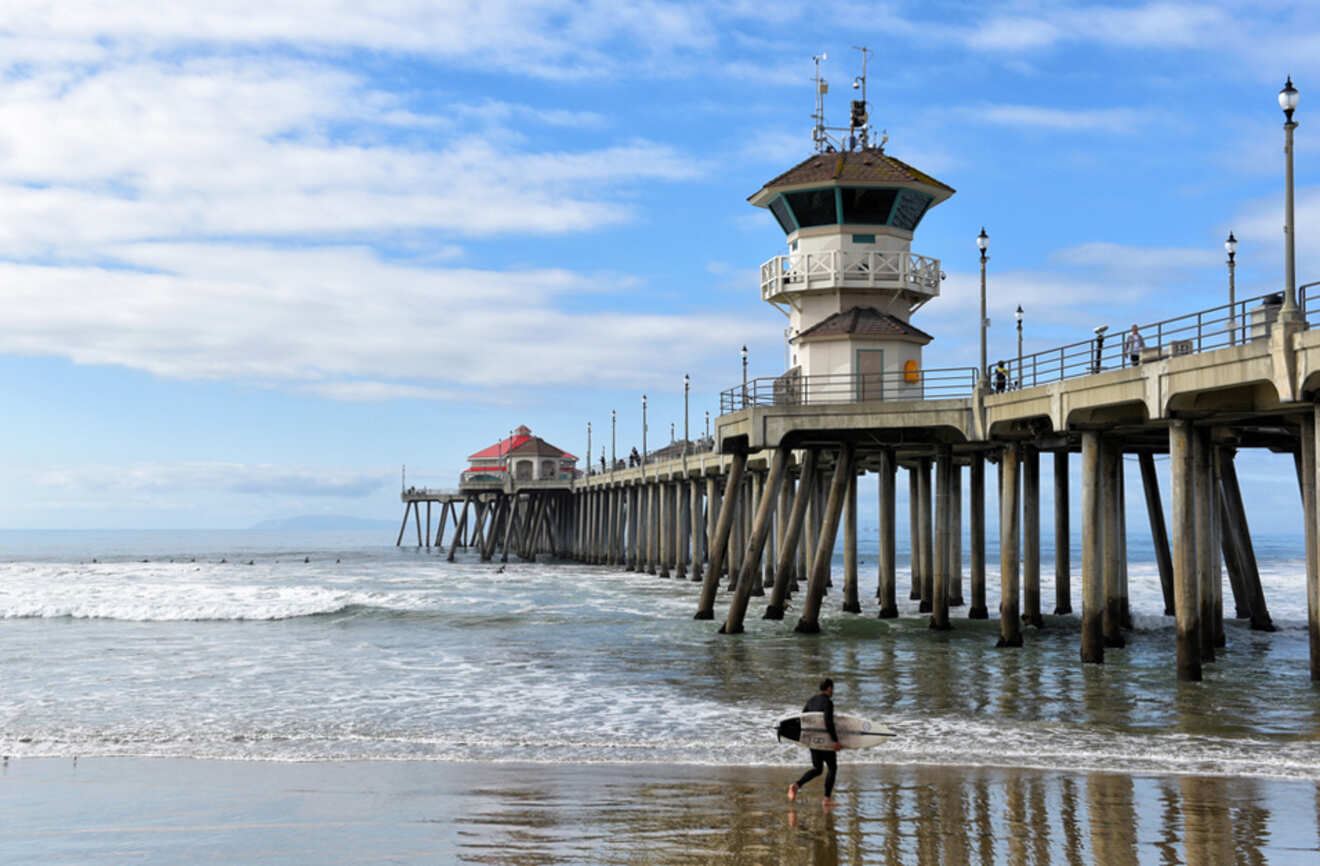 While you're visiting Anaheim, take some time to explore Anaheim's neighbor to the southwest, Huntington Beach.
When you picture the quintessential California beach, with stretches of white sand, busy boardwalks, beach volleyball, and tan people flocking to the shores – well, that's Huntington Beach.
While you're over here, drive a bit further south to discover Newport Beach and catch some live music, or hit Surf City USA to watch the amazing surfers catch waves.
If you decide to stay the night at the beach, you can stay at one of the area's best hotels or head up to the metropolis of Los Angeles (see where to stay here) and book a night at one of Hollywood's gems.
5. Check out the Flightdeck Flight Simulation Center
Absolutely one of my favorite things to do in Anaheim, Flightdeck Flight Simulation Center is the way of the future!
Get behind the wheel of a fighter jet or commercial airliner and use flight simulation and virtual reality to make your pilot dreams come true!
This experience is incredibly cool, so book in advance, it shouldn't be missed!
PRICE: starting at US$60 per adult
6. Uncover the history of the Anaheim Packing District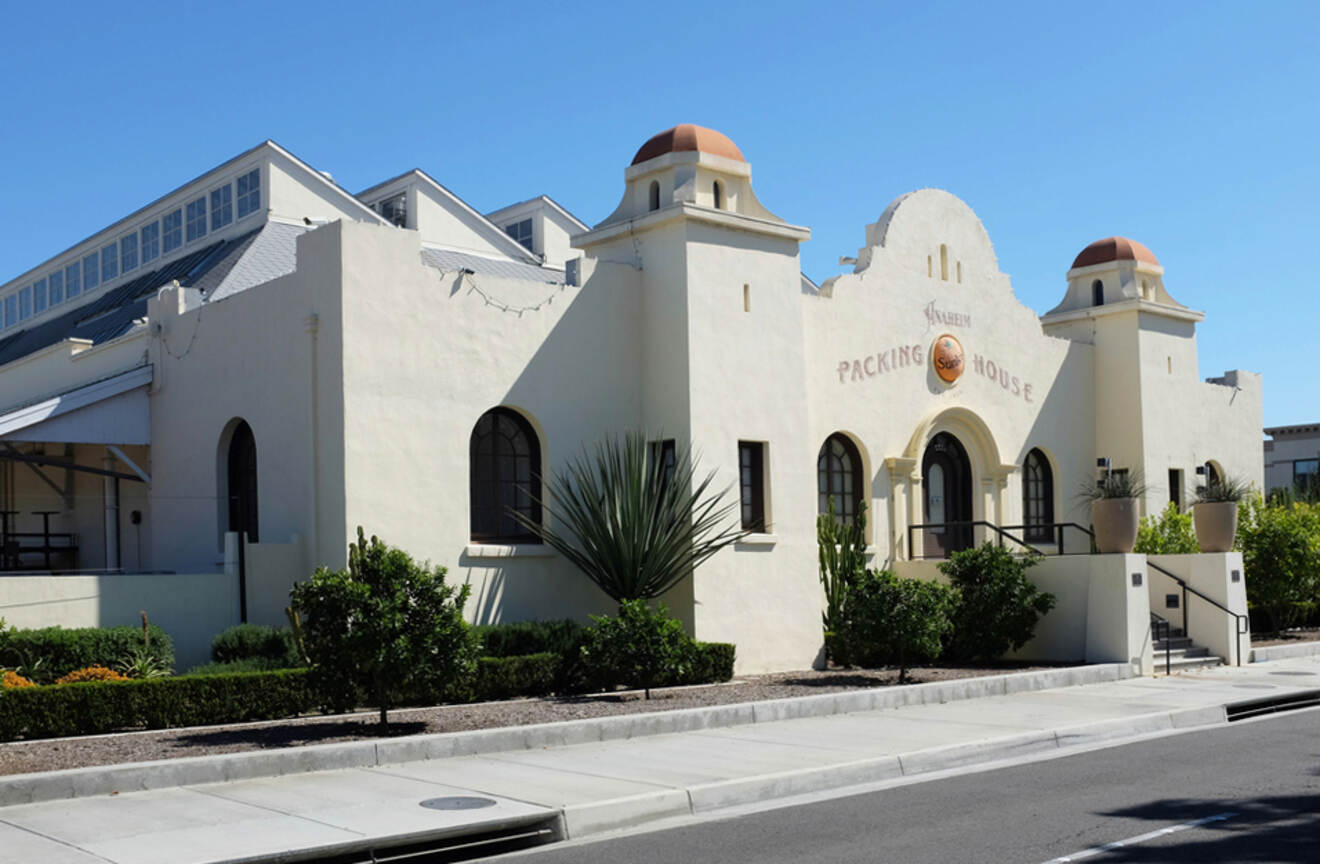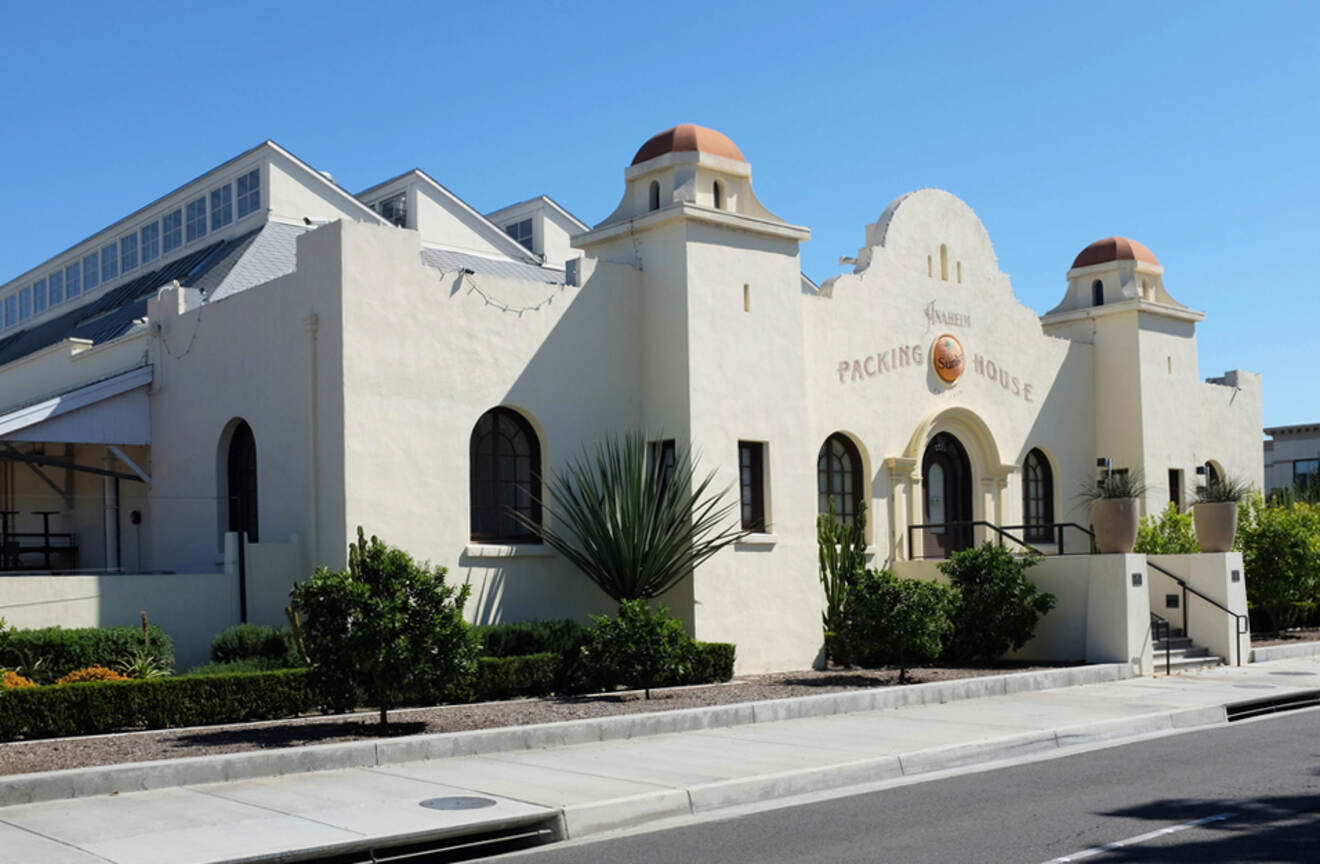 When in Anaheim, you definitely want to check out the Anaheim Packing District, specifically the Anaheim Packing House and its incredible food options.
The Anaheim Packing District encompasses 4 historic landmarks and an awesome outdoor dining experience at Farmers Park.
Originally erected in 1919, Anaheim Packing House, on Anaheim Blvd, is a National Historic Landmark and formerly housed one of Orange County's last standing citrus packing warehouses.
Now, it has transformed into a chic food hall, bustling with an array of eclectic vendors offering the latest in trendy experiences.
7. Opt for a bargain with Adventure City
When most people think of Anaheim, CA, they associate it with the Disney parks. BUT, there are other options!
If you're looking to save some money, especially if you have a larger family, Adventure City is a great option!
Admission for a family of 4 costs about the same price as 1 ticket to a big theme park, so you can enjoy the excitement of an amusement park without the hefty price tag.
With 17 rides, multiple roller coasters, games & food to round out the experience, Adventure City is definitely worth considering for your Anaheim trip.
PRICE: from US$29 per person
8. Catch the Anaheim Ducks at the Honda Center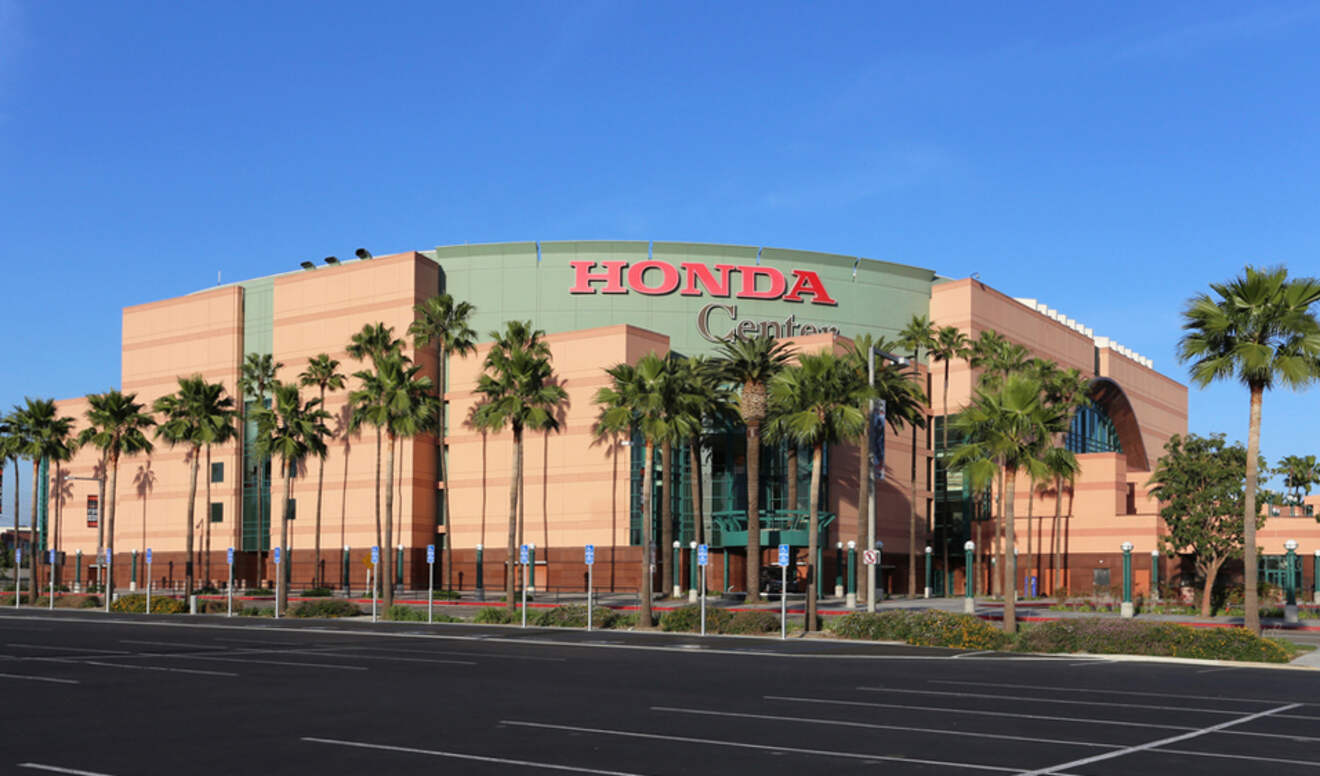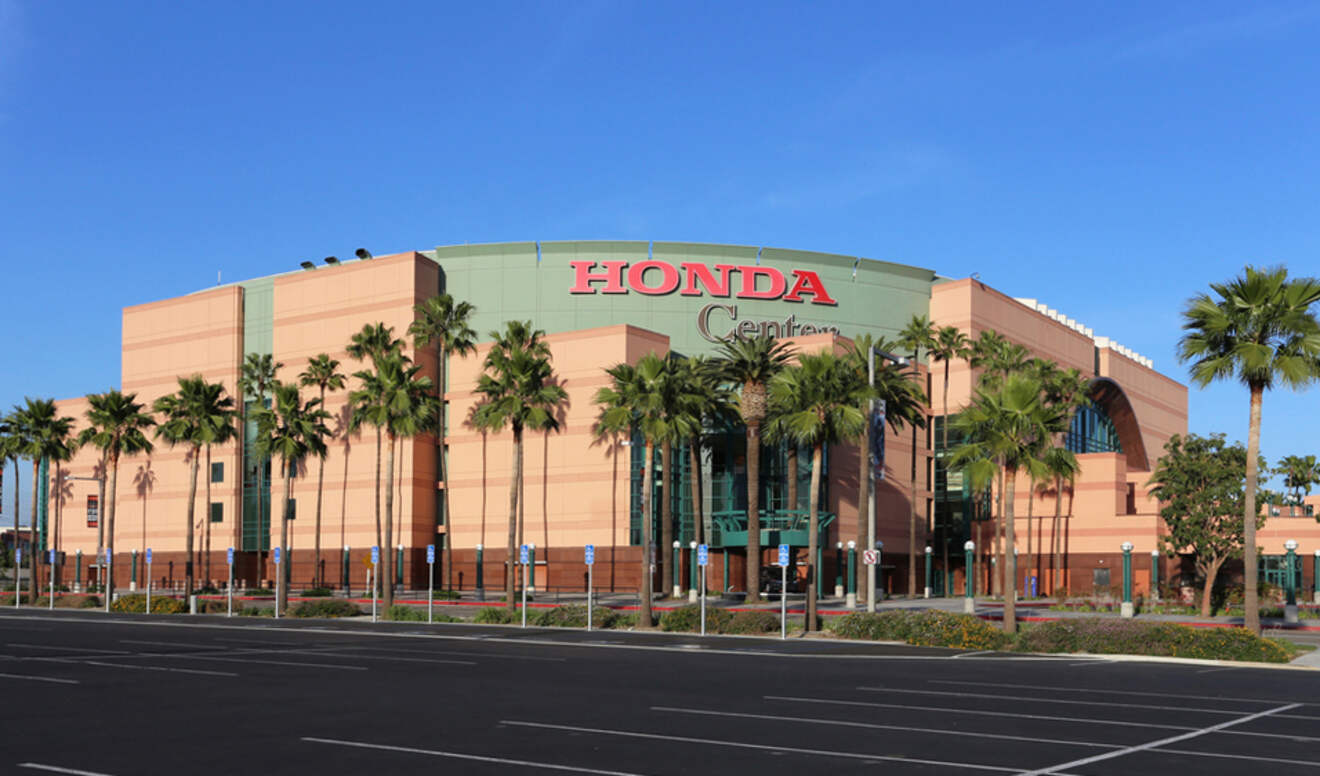 Coined one of the "Nicest Arenas in NHL", the Honda Center is home to the Anaheim Ducks National Hockey League team and has often hosted the Stanley Cup championship games.
Although it's a sporting arena, the center comes alive for other awesome events and concerts throughout the year. Check out the schedule of events for the coming year, and catch a Ducks hockey game while you're in town.
One of the great things about the Honda Center is its connection to the local community. Throughout the year, they offer ice skating lessons for youth.
PRO TIP: check out Anaheim's further commitment to the local community with its installment of Anaheim ICE skate rink, a commitment to advancing hockey within Orange County.
9. Visit the Anaheim Convention Center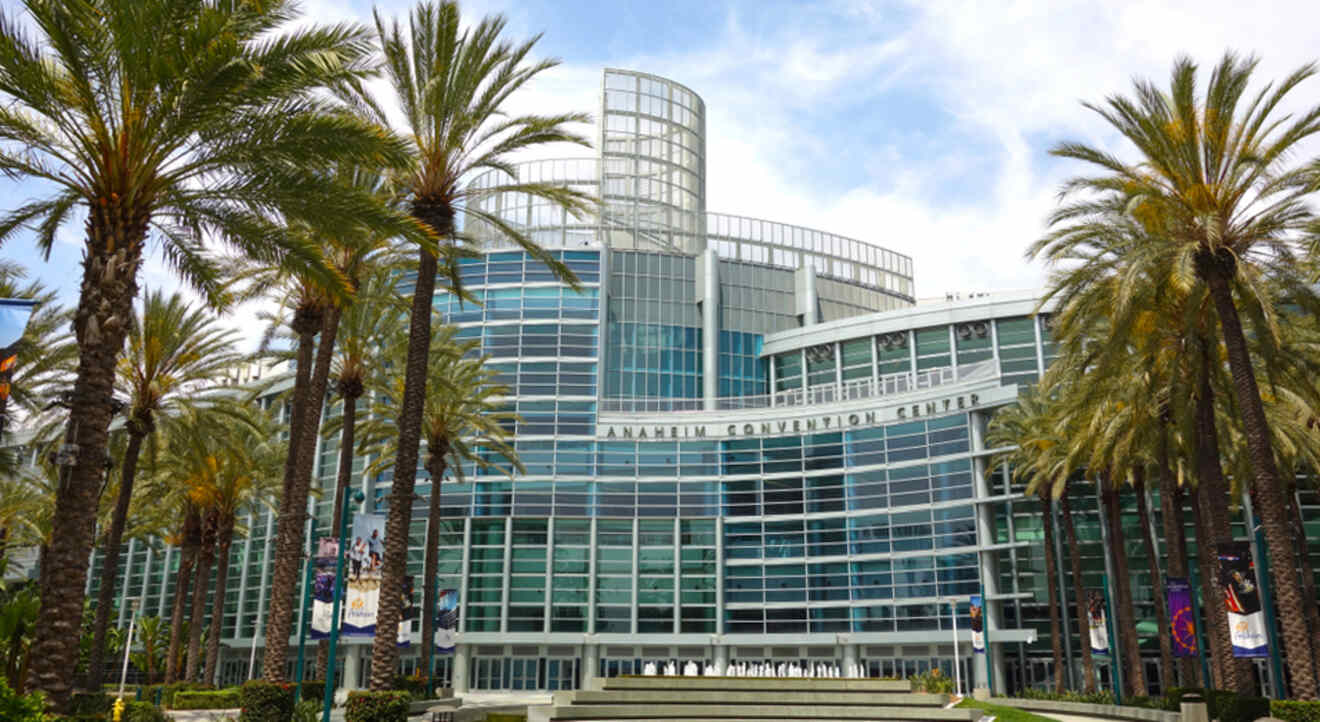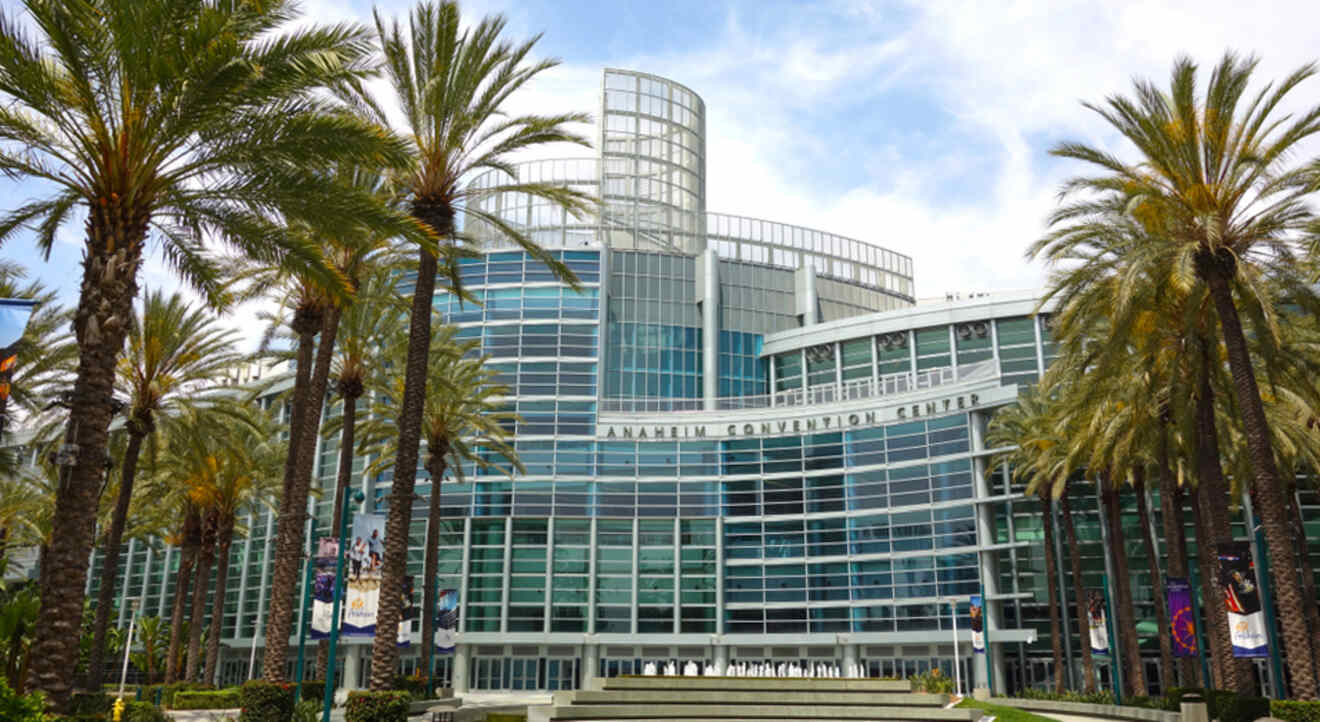 If you're walking through downtown Anaheim, CA, you'll see the expansive Anaheim Convention Center, providing easy access to the area's hotels, restaurants, and attractions.
Covering over 1.8 million ft² (167,225 m²), the center has an array of exhibit halls, meeting rooms, and outdoor spaces, with tons of space for large conventions and expos.
Uniquely recognized for its commitment to sustainability, the Anaheim Convention Center incorporates eco-friendly practices and features, aligning with Anaheim's vision for a greener future.
PRO TIP: an expansive 10,000 ft² (app. 930 m²) outdoor terrace gives you an amazing vantage point to see the mesmerizing Disneyland fireworks up above!
10. Play in the great outdoors at Oak Canyon Nature Center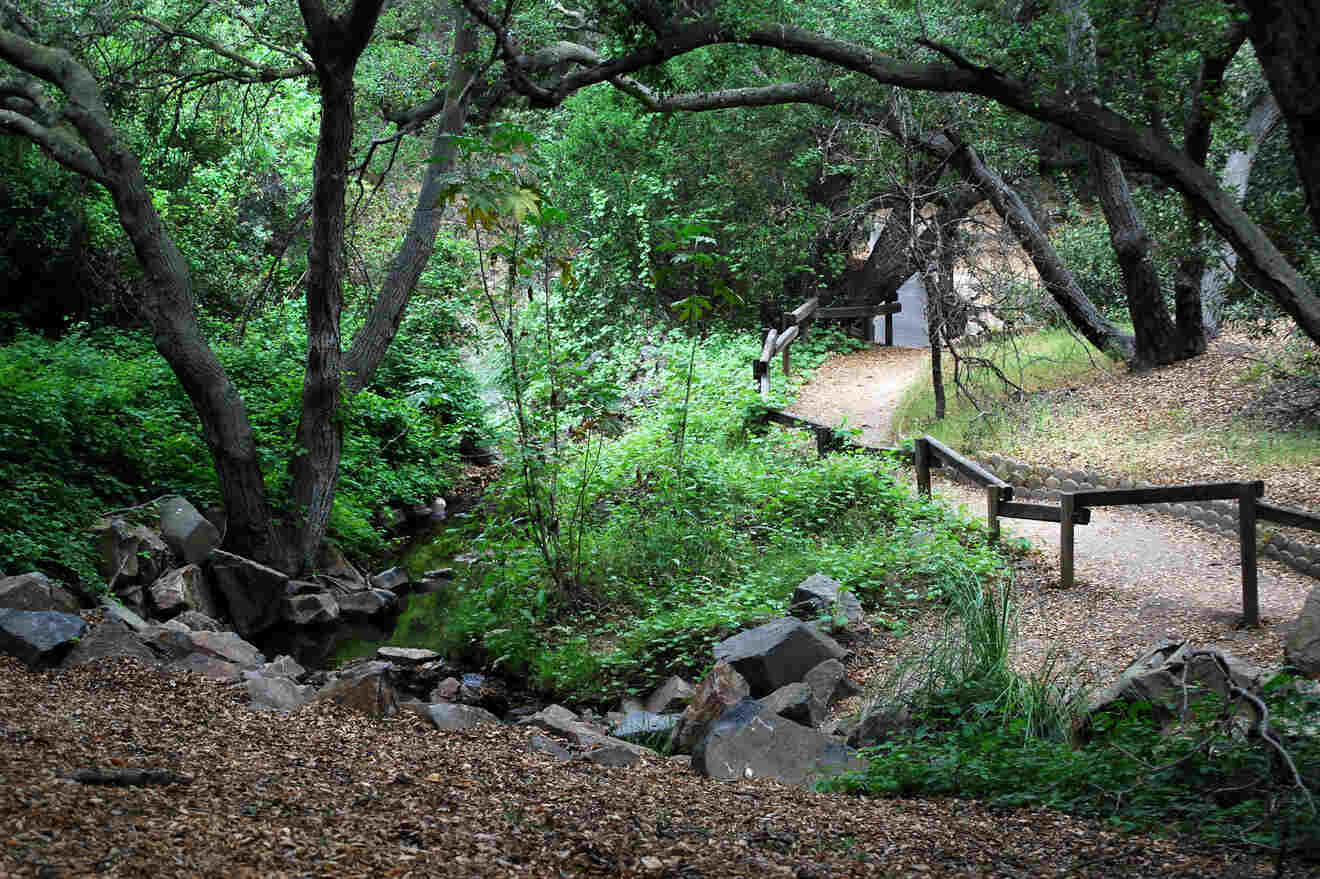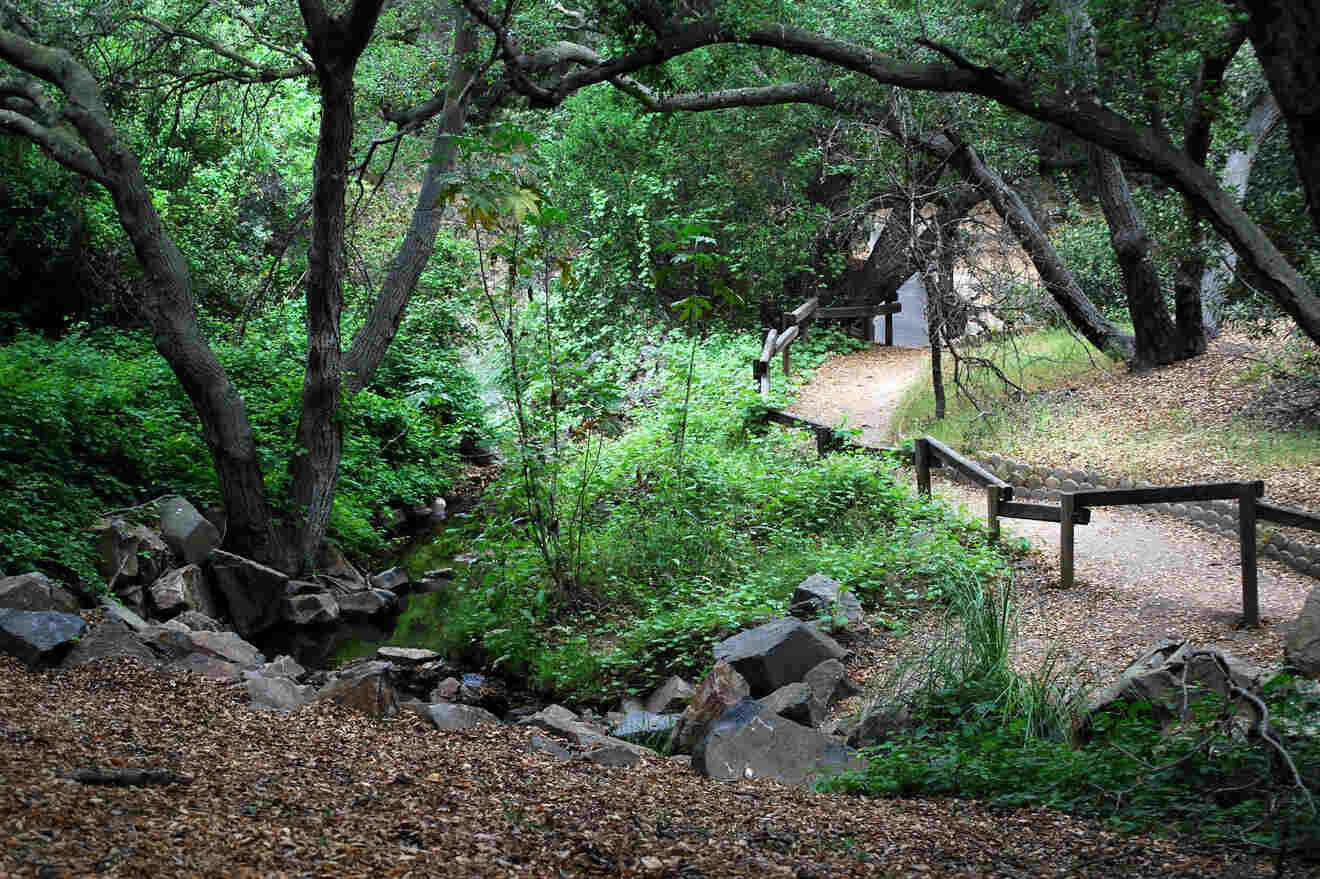 You know I love to get outside, and Oak Canyon Nature Center is the perfect place to do so in Anaheim.
Spread across 58 acres (23 hectares) of expansive green open land, a trio of canyons covers over 4 miles (6 km) of hiking trails in Oak Canyon Nature Center, just waiting for your curious feet to explore.
Enjoy the sweeping canyon vistas and the majestic sight of the oak woodlands that spread across the landscape.
11. Get your thrills at Knott's Berry Farm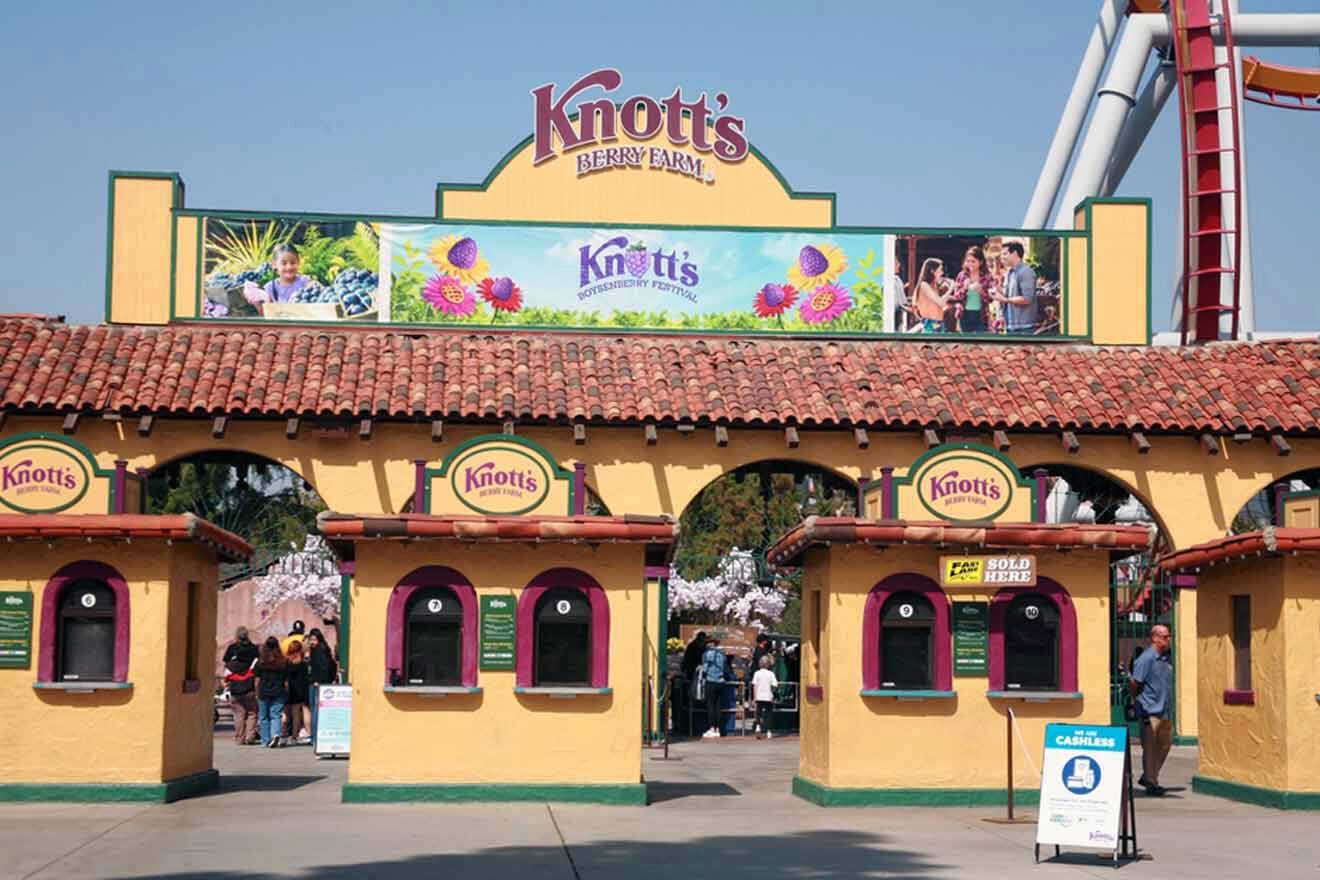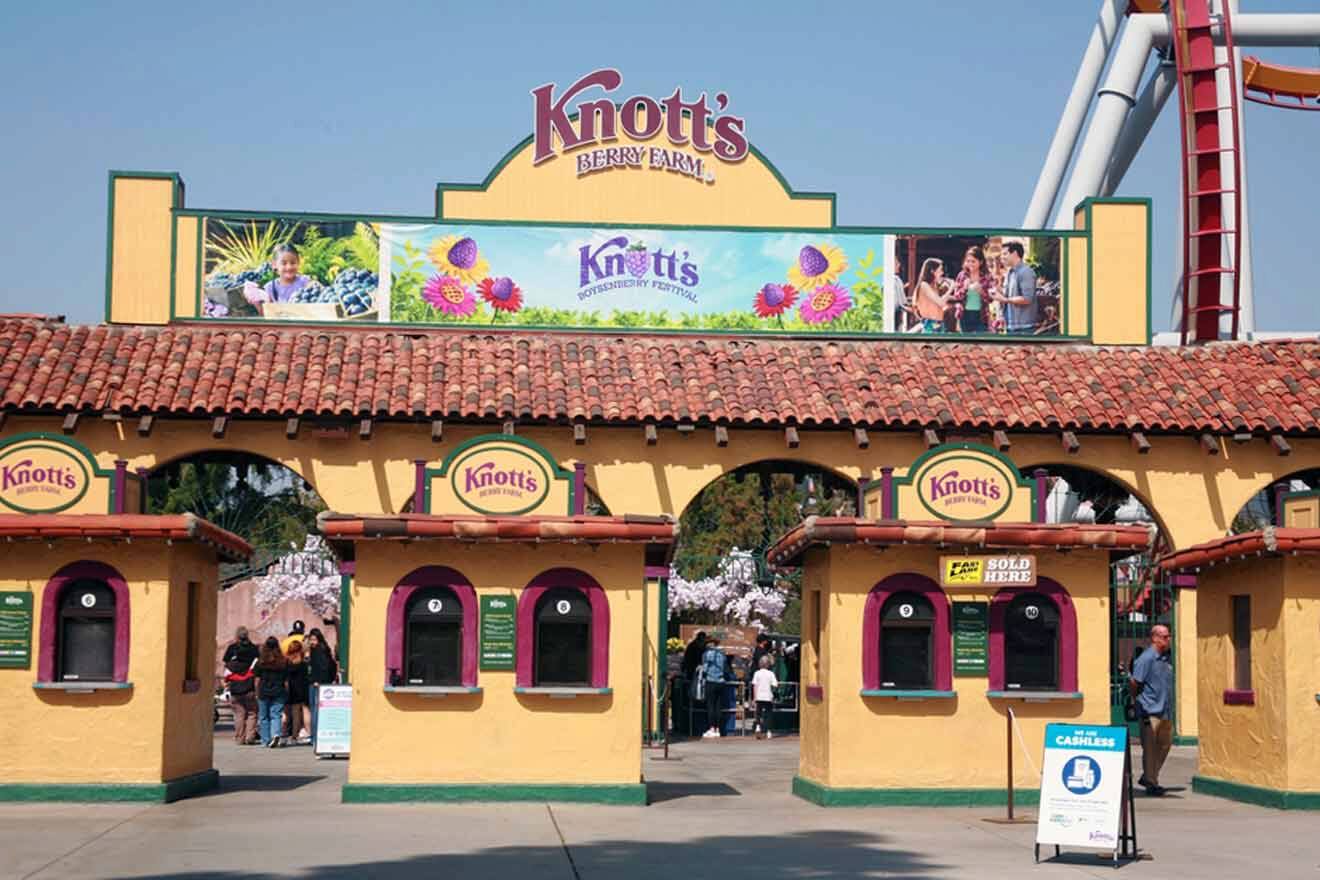 Knott's Berry Farm, a Buena Park- area amusement park, is spread across a sprawling 160 acres (65 hectares)!
It's hard to believe this once berry farm is now a vibrant, heart-pounding Anaheim theme park welcoming millions of visitors every year.
If you love roller coasters, don't miss the GhostRider, the longest, tallest, fastest wooden coaster on the West Coast!
PRICE: US$70 per person
12. Shop your heart out at STC Anaheim GardenWalk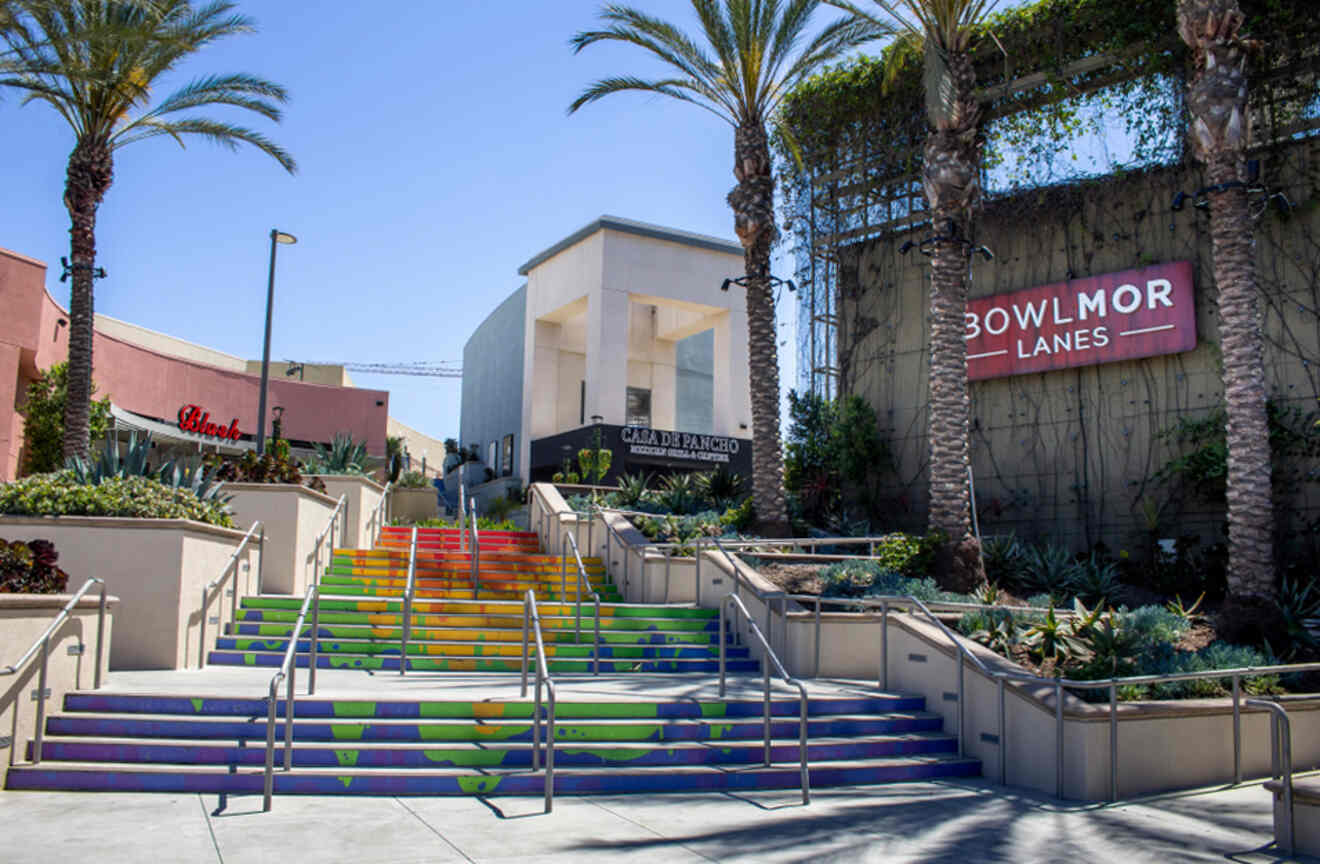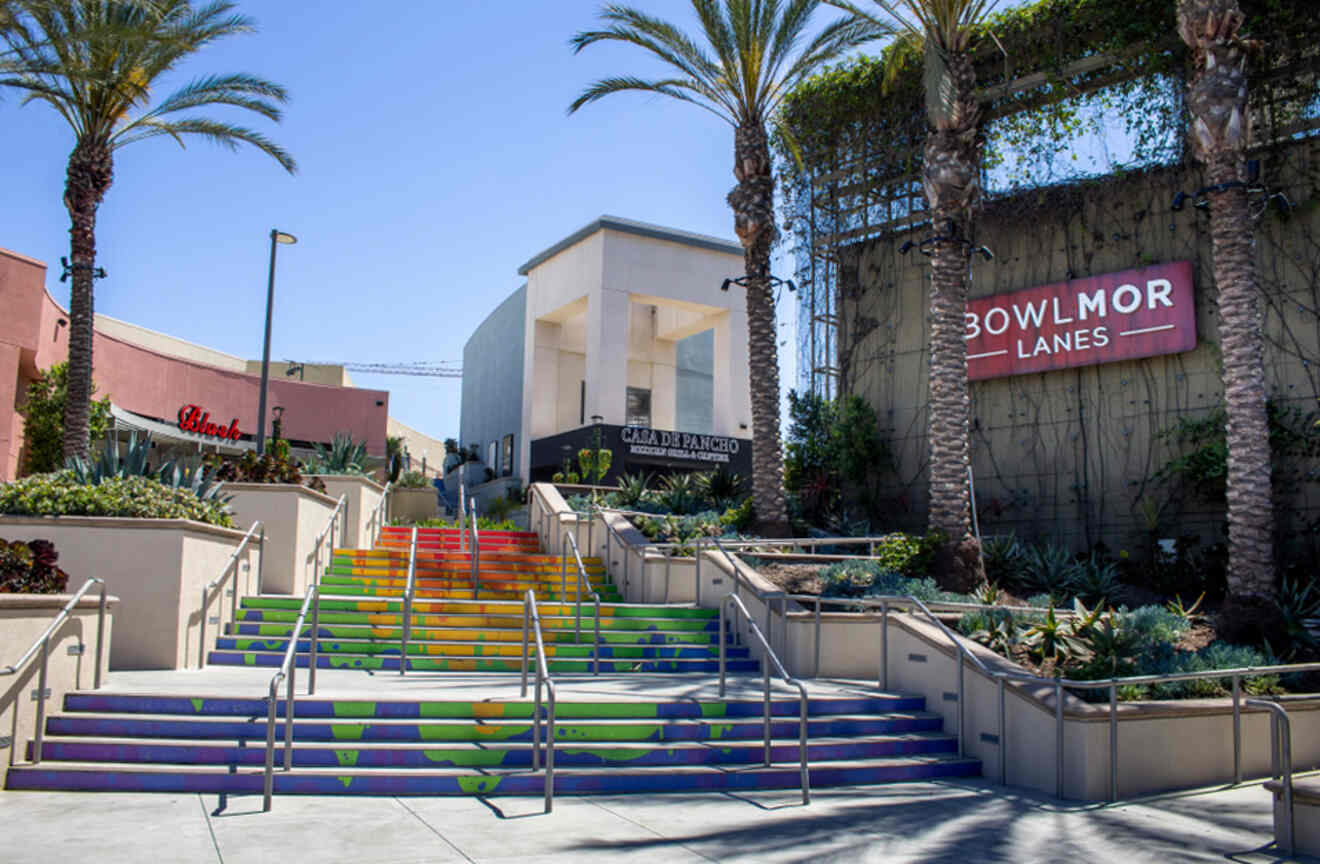 If you feel the need to shop til you drop on your trip to Anaheim, head on over to Anaheim GardenWalk, a beautiful open-air mall.
With tons to do, this attraction promises fun-filled shopping and dining experiences all day long.
13. Travel back in time at Mother Colony House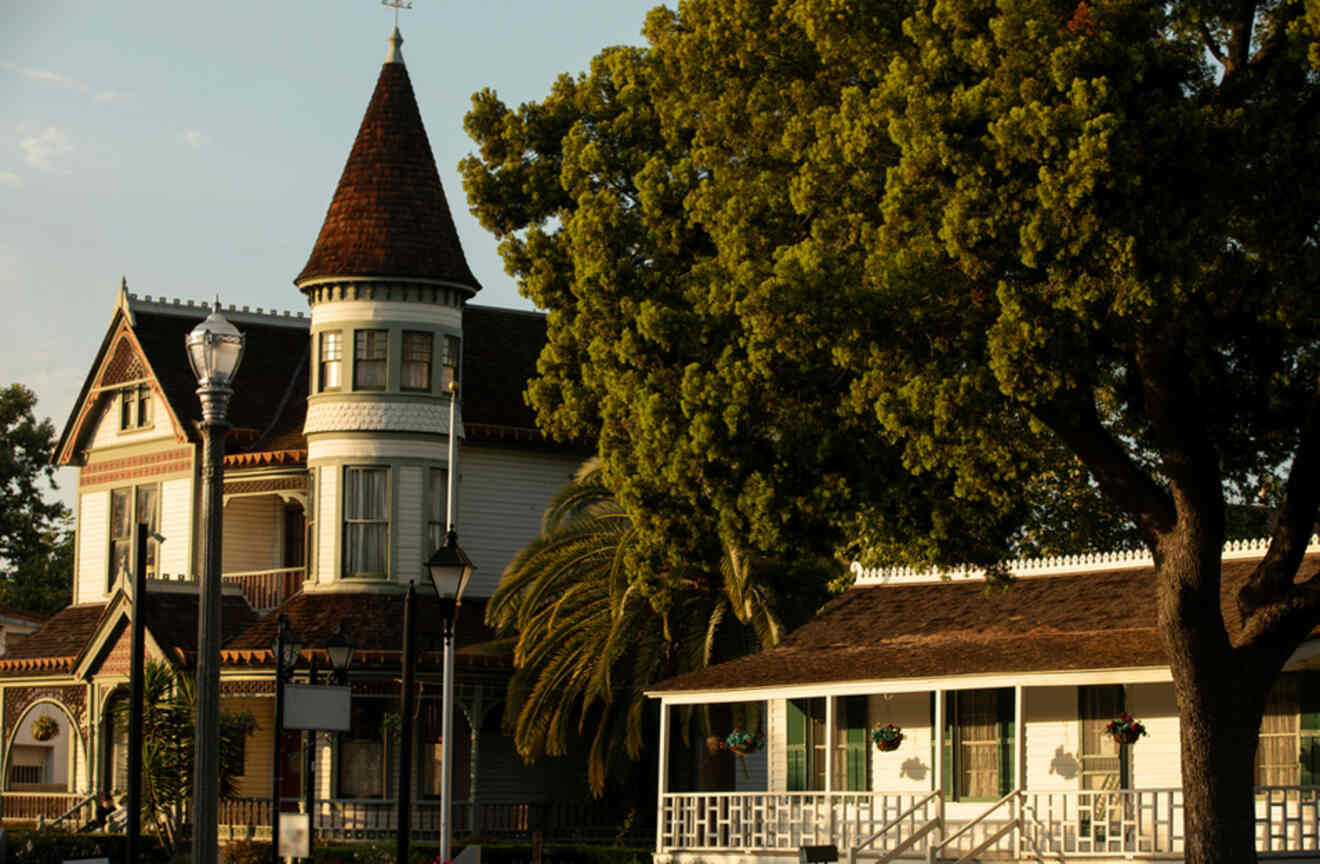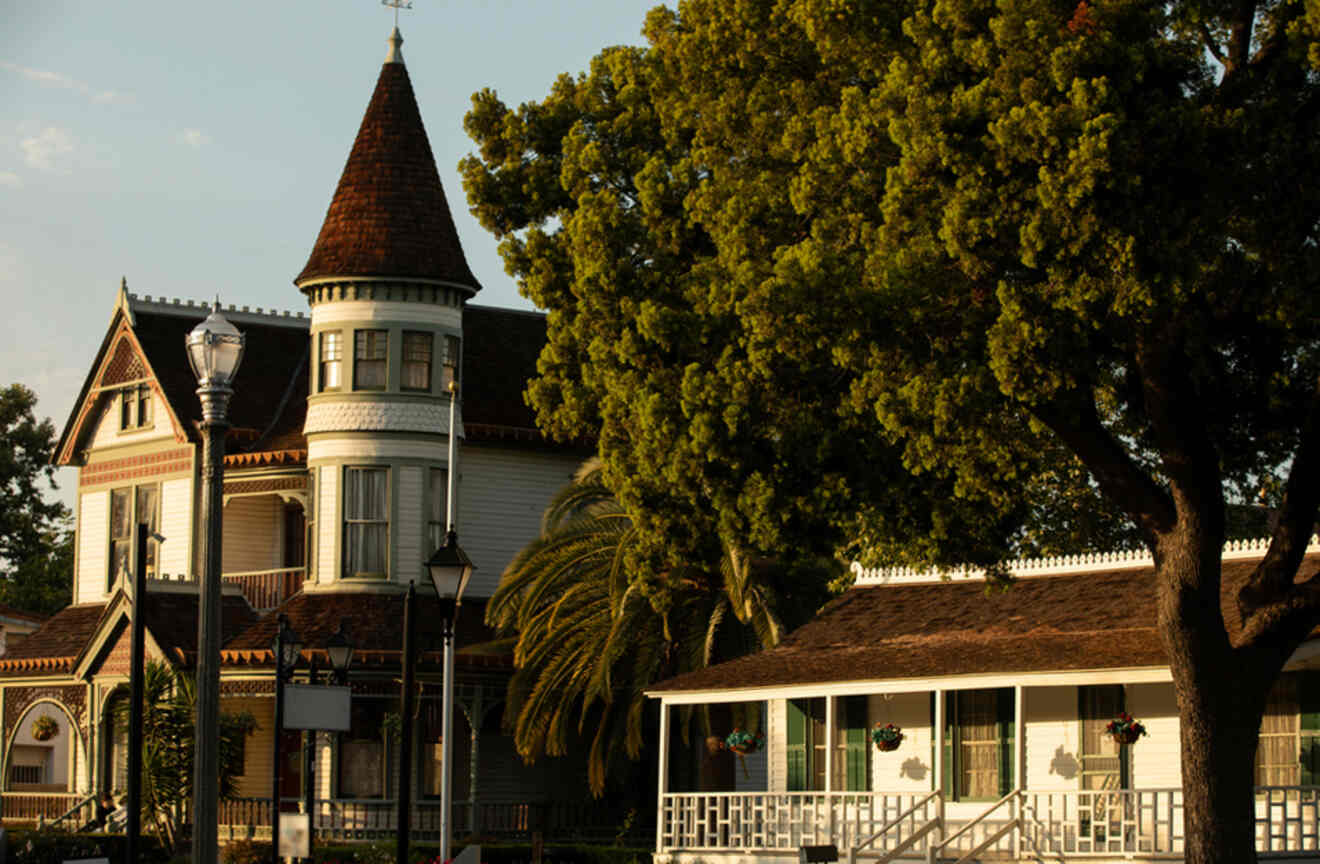 One of the coolest things to do in Anaheim, this attraction engages history enthusiasts at Anaheim's Founder's Park by touring the Mother Colony House. 
Built in 1857, it is said to be one of Anaheim's first homes. Mother Colony joined the National Register of Historic Places in 2013 and is preserved with care.
Known as an American Territorial style cottage, it consists of redwood materials and only 3 small rooms. You'll notice the single-gable roof, which was common at the time.
NOTE: tours are available the 1st Saturday of the month from 9 a.m. – 12 p.m..
PRICE: free
14. Take in the arts at Muzeo Museum and Cultural Center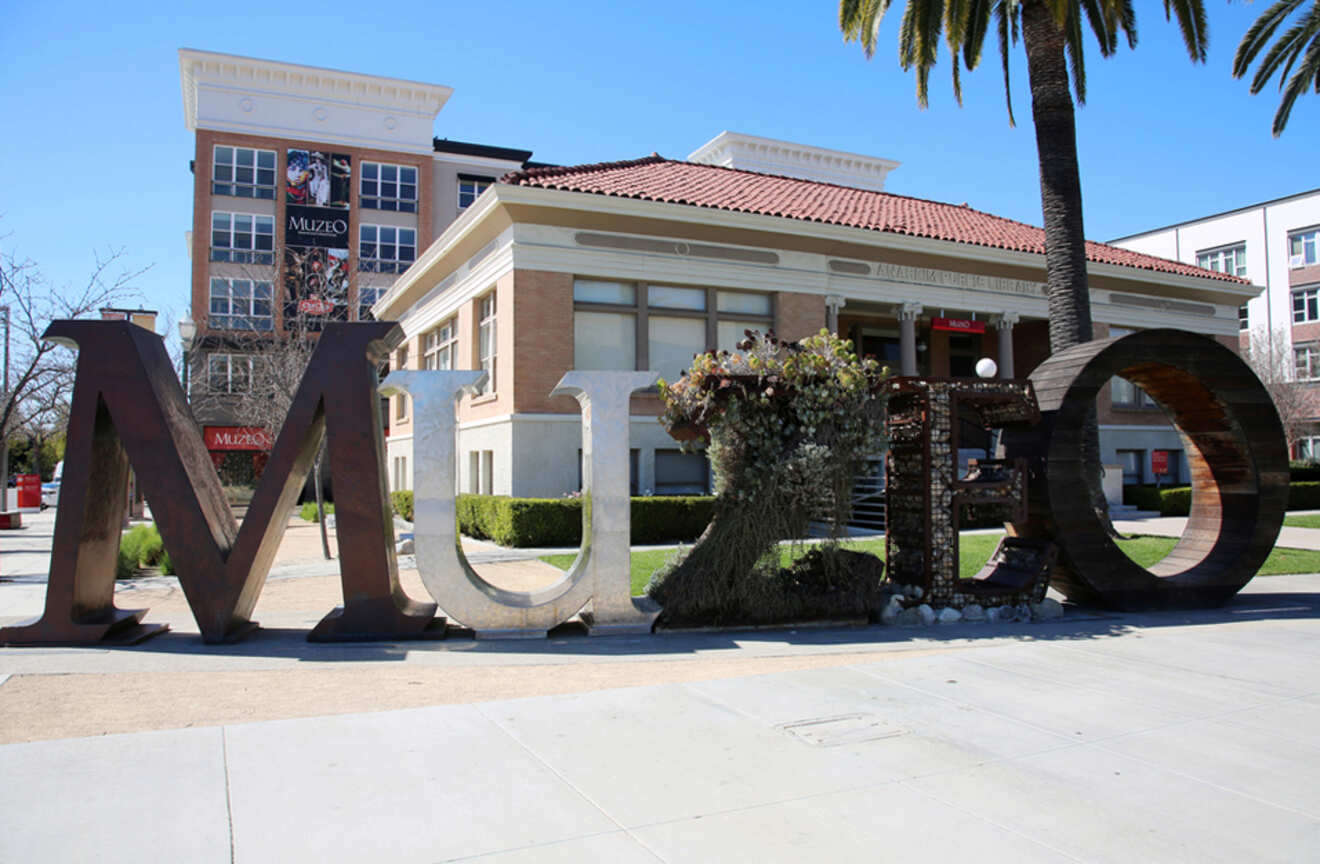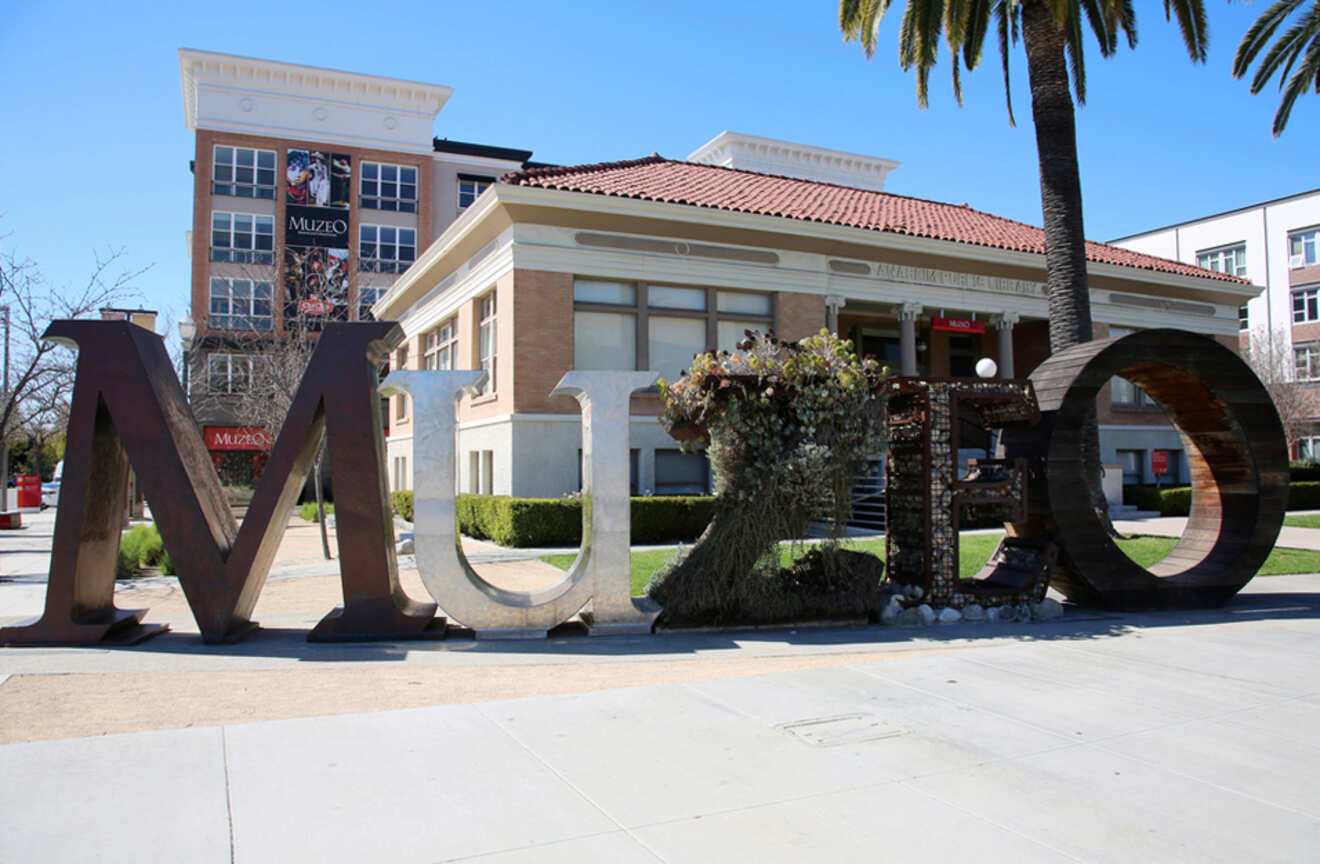 One of the popular tourist attractions in historic downtown Anaheim, the Muzeo Museum and Cultural Center is located in the old Carnegie Library.
Muzeo is a 25,000 ft² (c. 2,323 m²) complex which has a Main Gallery, a modern art gallery space housing contemporary art, opened in 2007.
Around the museum, you'll find dining and retail shopping options, making it a great combo activity to fill an afternoon.
PRICE: US$10 per person
15. Enjoy family fun at Great Wolf Lodge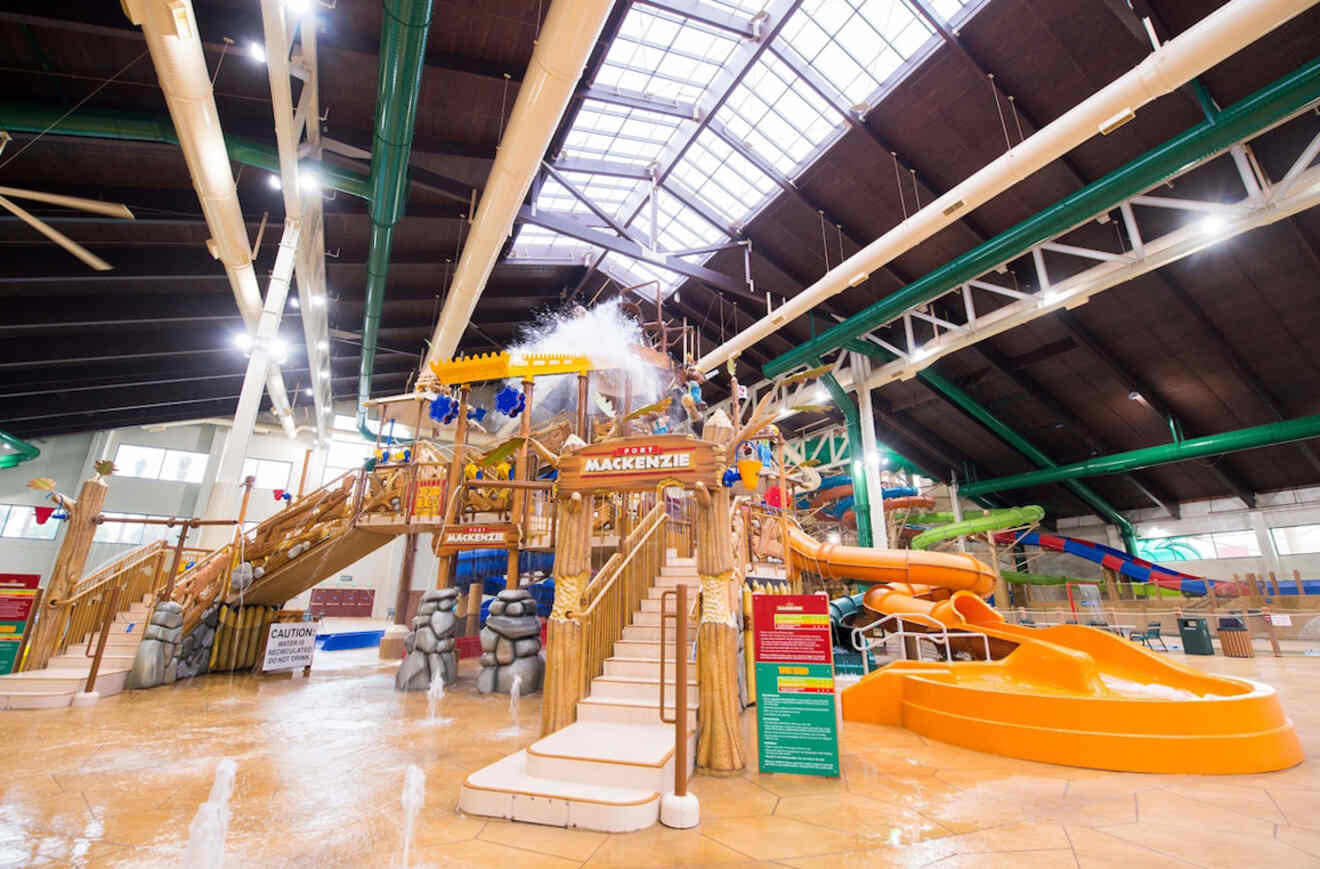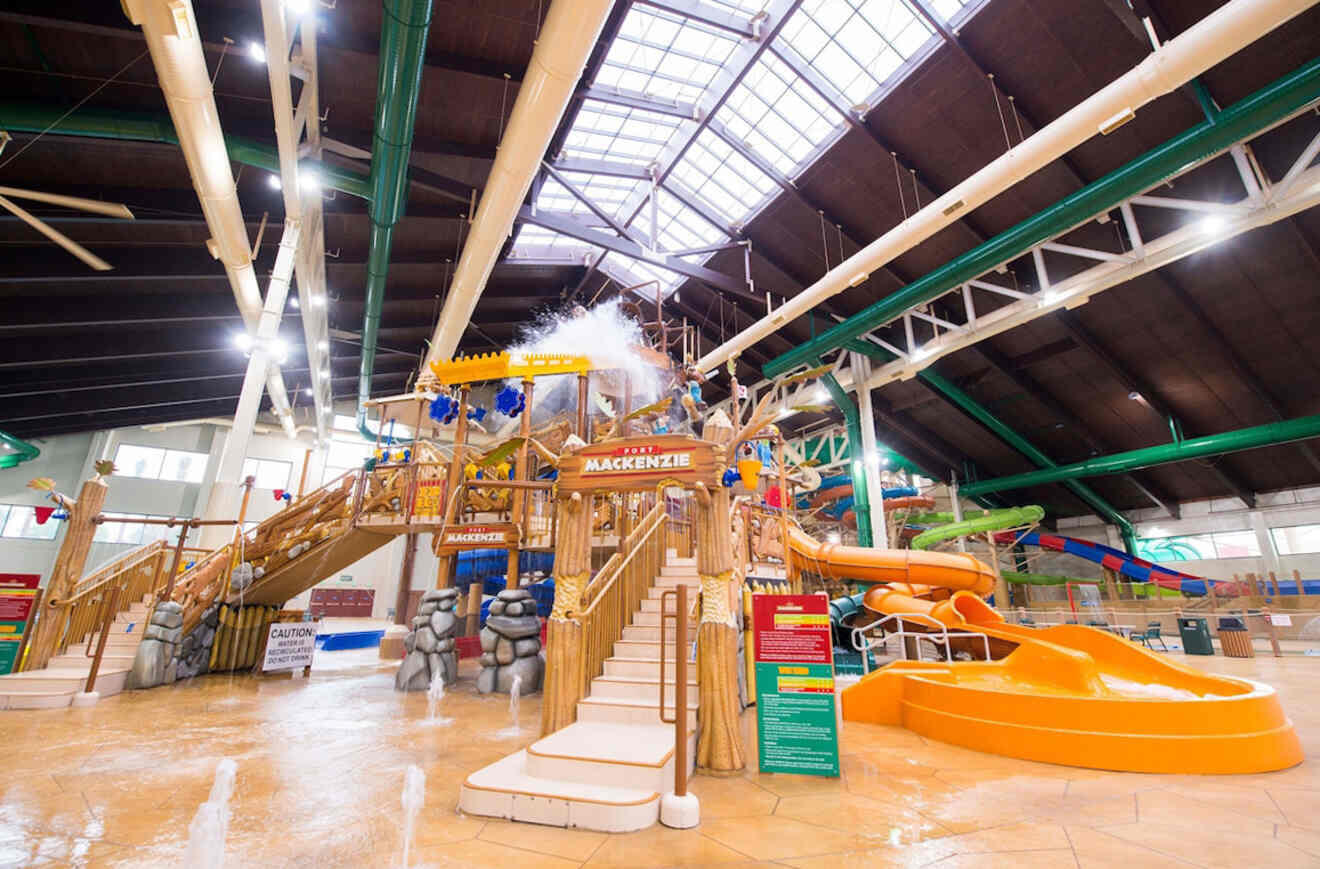 You'll love this awesome water park resort in Anaheim, CA. It is the perfect place to stay and play in the Garden Grove area of Anaheim, CA.
With 14 slides and 4 pools, all kept lukewarm at 84⁰F (29⁰C) year-round, Great Wolf Lodge is an amazing place to bring the whole family.
In addition to the water park and lodge, there are awesome land activities like rope challenges and obstacle courses to keep everyone entertained all day long!
NOTE: your hotel reservation will include water park tickets, free WiFi, kids activities, and more.
PRICE: from US$200/night for 2 people
16. Catch a show at City National Grove of Anaheim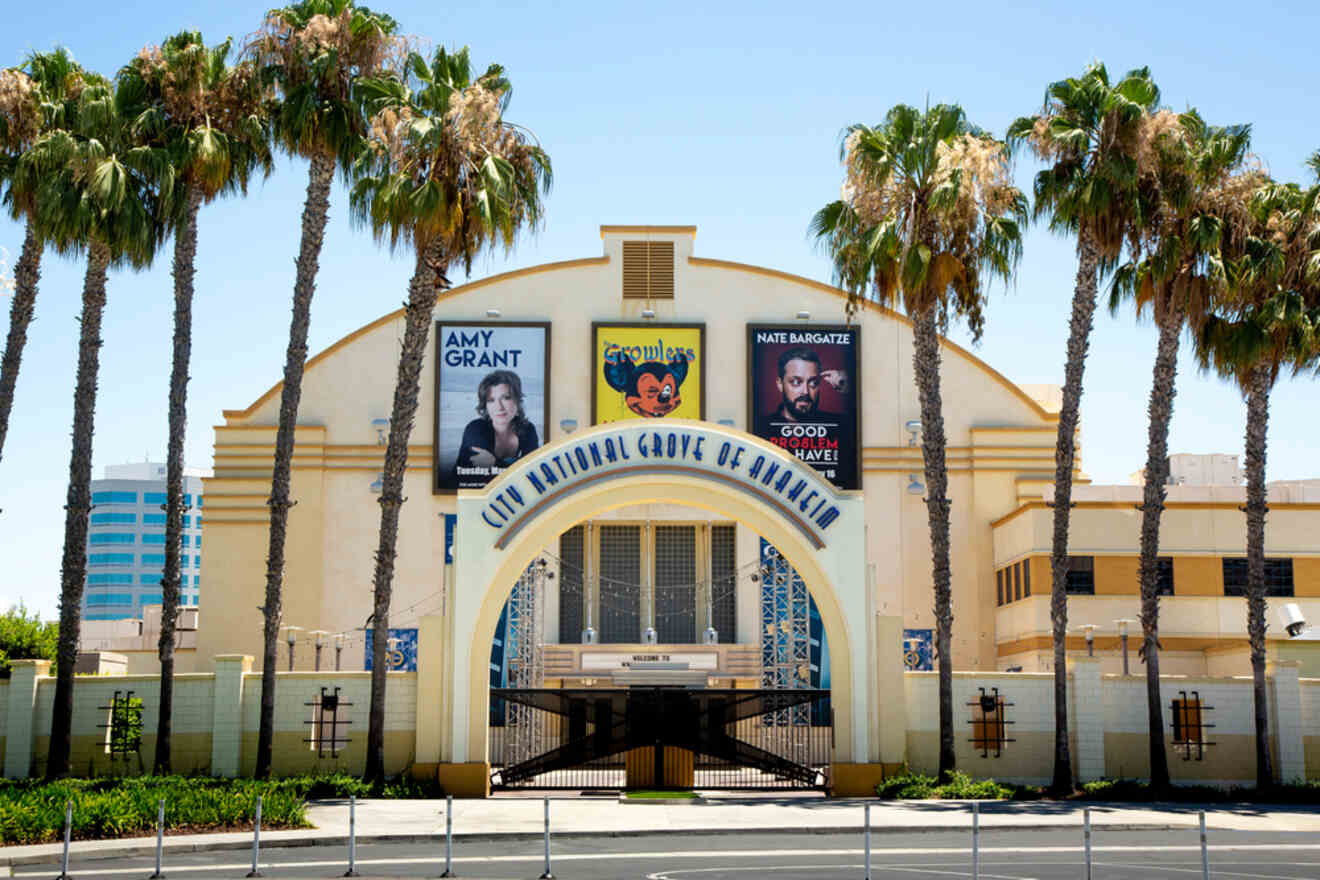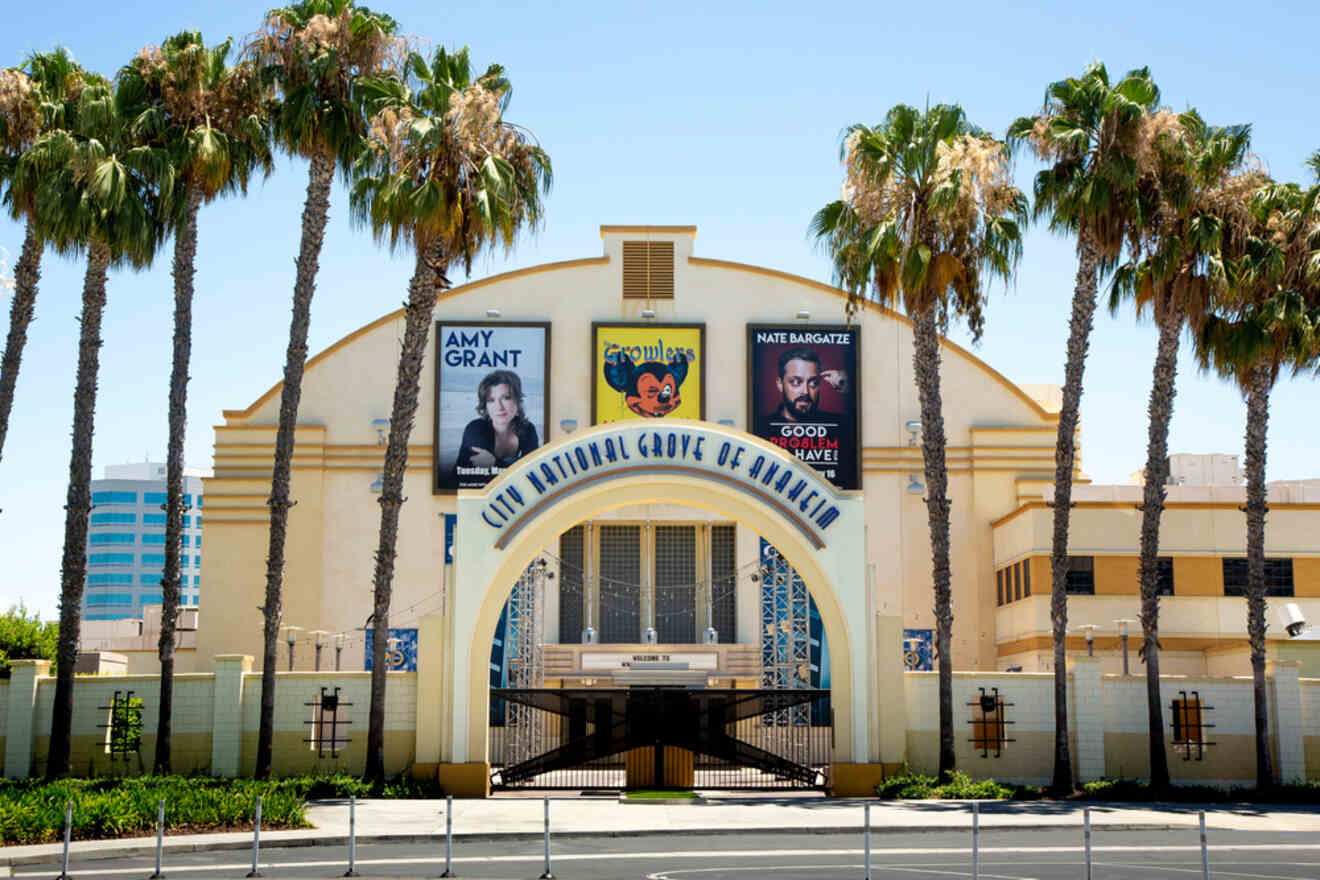 Situated close to the Santa Ana River and Angel Stadium, the City National Grove is a hub for live music and events.
If you get the chance, catch a show at this super cool, glamorous venue that accommodates up to 1,700 guests!
Famous for headliners like Stevie Nicks, Jamie Foxx, and even Ray Charles, Anaheim proudly hosts mesmerizing shows at the renowned City National Grove of Anaheim.
17. Take a stroll in Pearson Park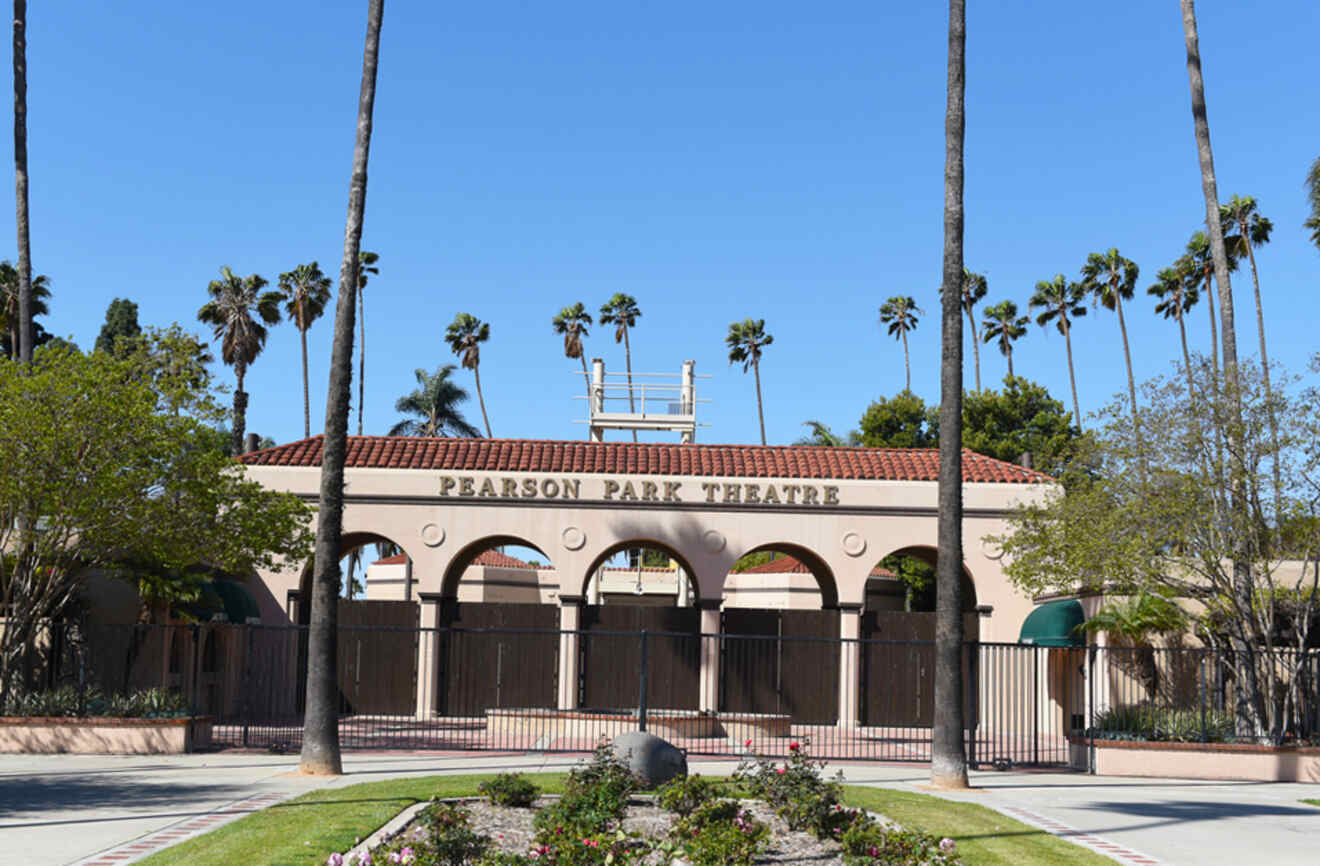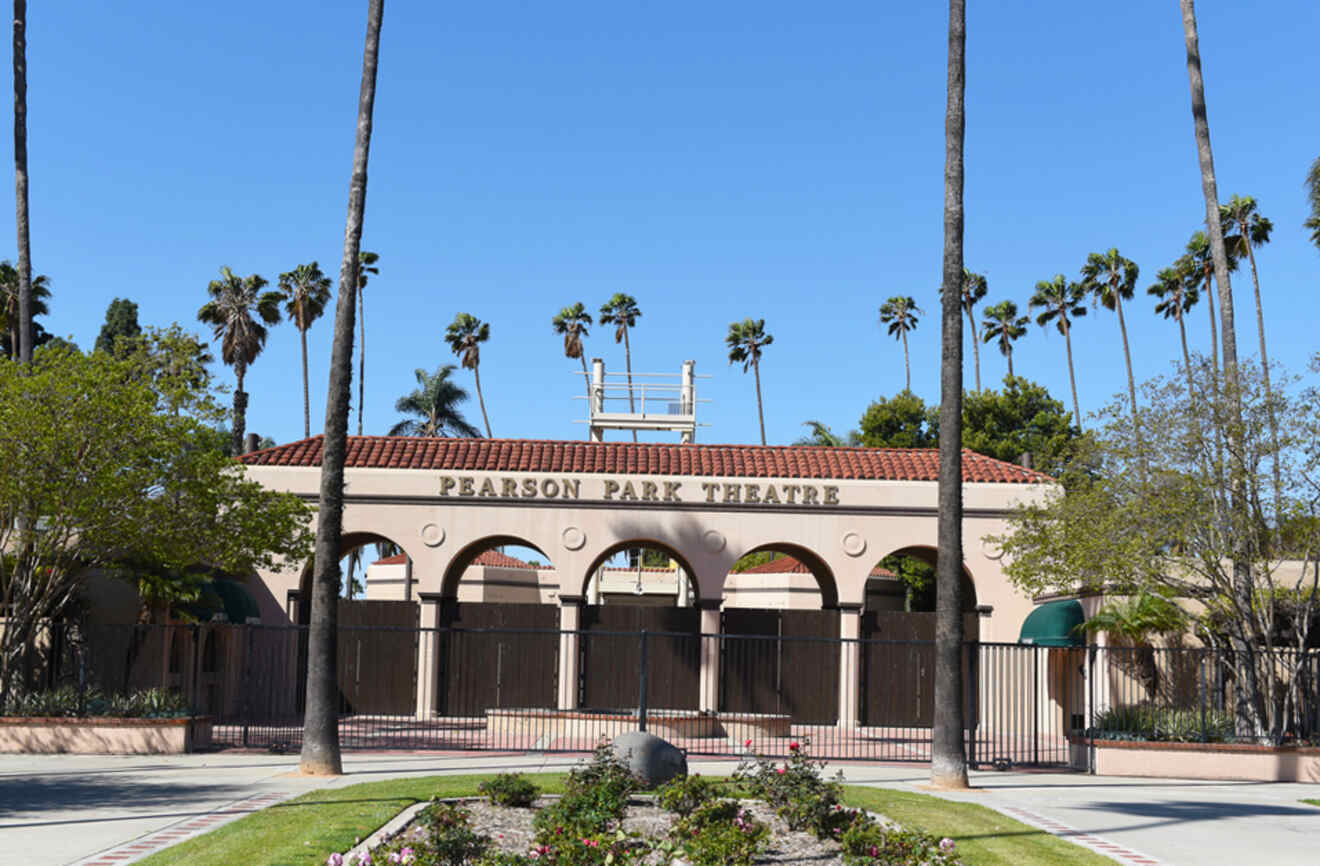 This beautiful natural environment in the city center of Anaheim is such a wonderful place to relax and unwind. You'll love the park's expansive green spaces, offering a refreshing break from the crowds of the local amusement parks.
Stroll alongside picturesque ponds, wander through tree-lined pathways, and bring your little kids to the modern playground that provides hours of fun!
The park even has a public swimming pool to beat the heat during the summer months.
When here, don't miss out on checking out the simplicity of a pioneer home that engages history enthusiasts at Anaheim's Founder's Park (map), that's just a short walk away.
PRO TIP: check out the Pearson Park Amphitheatre in the summer months and catch a rad concert under the California night sky!
Where to stay in Anaheim
There are so many fun and amazing places to stay in Anaheim. Check below for my top picks in every price range.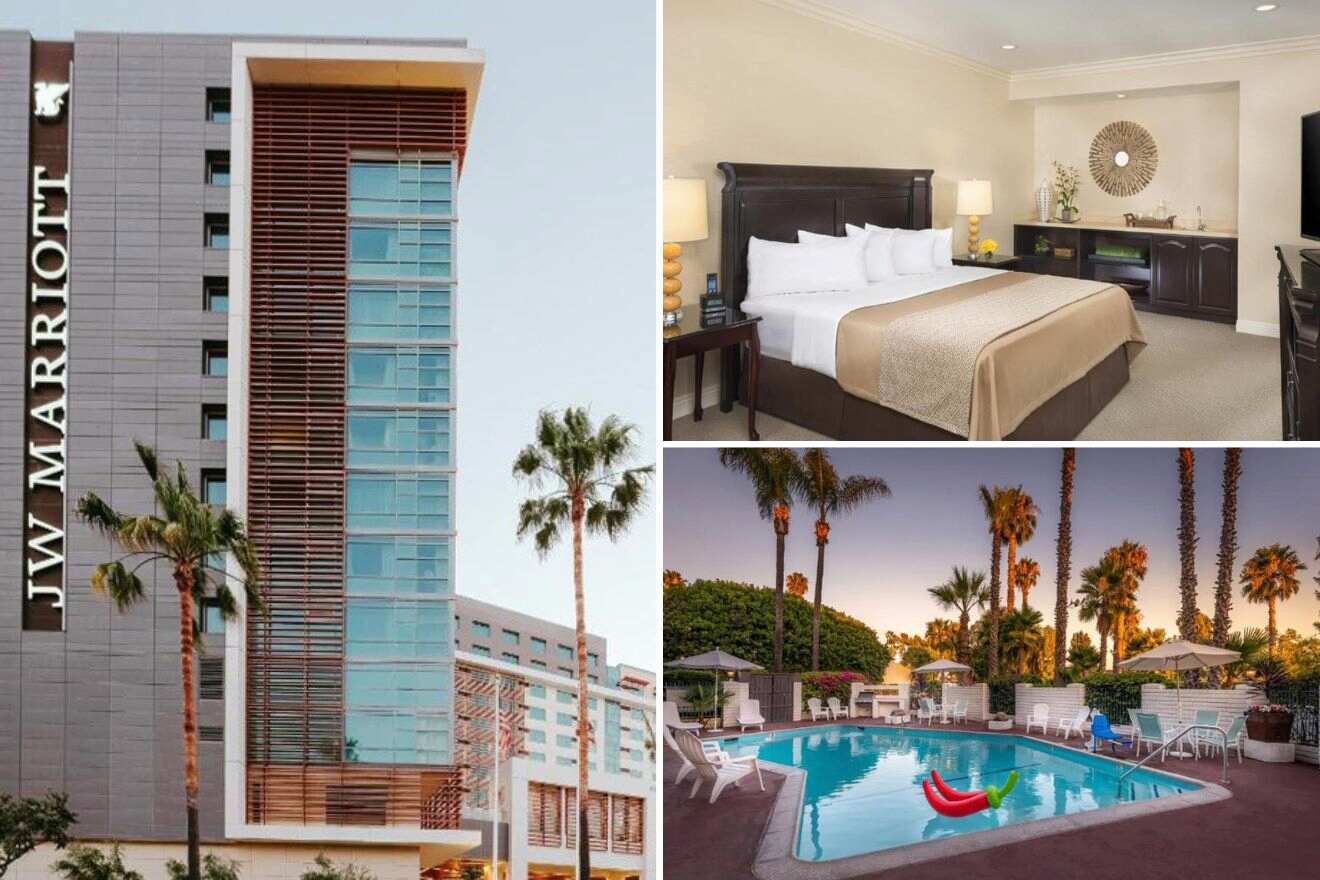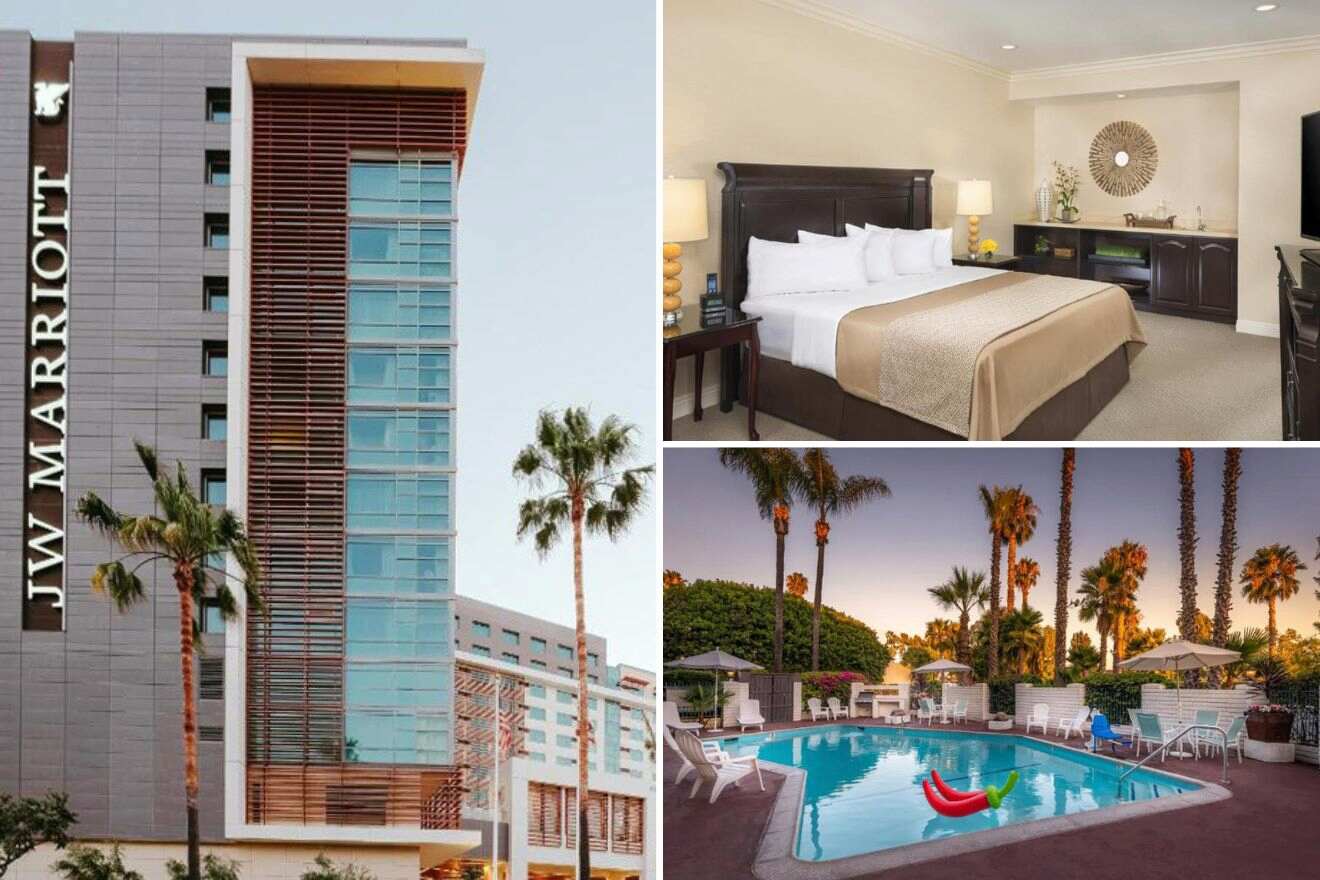 Luxury (US$300 and up)
The Westin Anaheim – you'll love this luxury hotel just a 20-minute walk from Disneyland, with a stunning outdoor swimming pool, full fitness center, and spacious rooms.
JW Marriott, Anaheim – everything about this place is glamorous, from the ornate lobby entrance to the swanky pool deck and 5-star service.
Mid-Range (US$150 – US$250)
Home 2 Suites by Hilton Anaheim Resort – this is a great option located right across from the entrance to Disney! With a large swimming pool, on-site fitness center, and laundry facilities for maximum convenience.
Aryes Hotel Orange – spacious guest suites, free buffet breakfast, 24-hour reception, and a short drive to Disney – this is a solid option for your Anaheim stay.
Budget (up to US$150)
Hotel Pepper Tree Boutique Kitchen Studios – this adorable budget option is the perfect choice for your trip – complete with a refreshing swimming pool, charming rooms with balconies, and just a short 10-minute drive to Disney.
Hotel 414 Anaheim – catch the Disney fireworks from this low-cost option that has a beautiful pool deck and clean, comfy rooms.
FAQs about things to do in Anaheim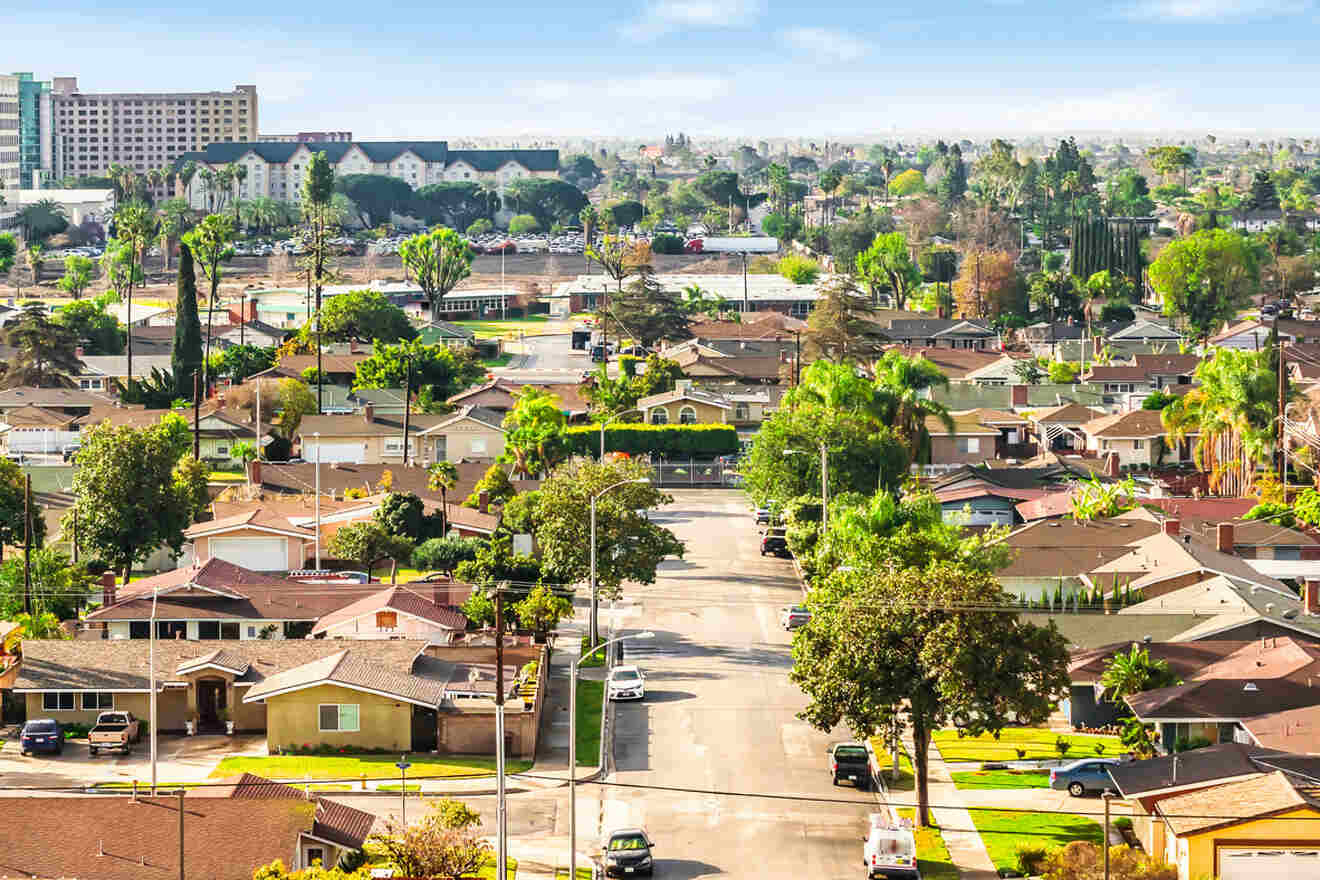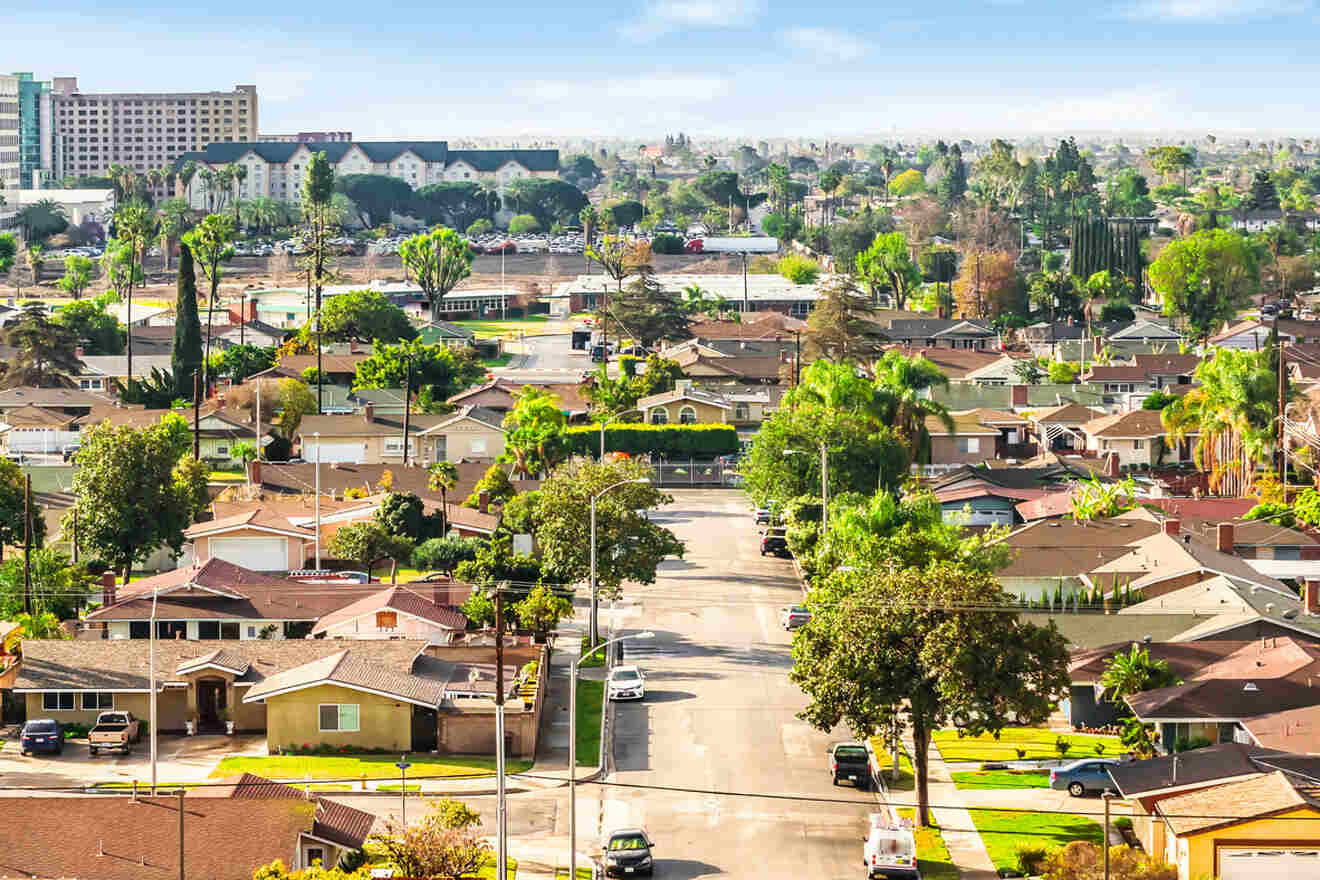 🌟 What is the top-rated tourist attraction in Anaheim?
Disneyland Park is considered the top-rated tourist attraction in Anaheim, but Disney's California Adventure and Knott's Berry Farm are big draws as well.
🎢 What is Anaheim known for?
Anaheim is known for being home to Disneyland Resort, consisting of Disneyland Park and Disney California Adventure.
💰 Is it worth visiting Anaheim?
Yes, it is definitely worth visiting Anaheim. You will have so much fun at all the area's amusement parks: Disneyland Park, Disney's California Adventure, and Knott's Berry Farm.
🌊 How close is Anaheim to the beach?
Anaheim is located just a 30-minute drive from world-class beaches!
Conclusion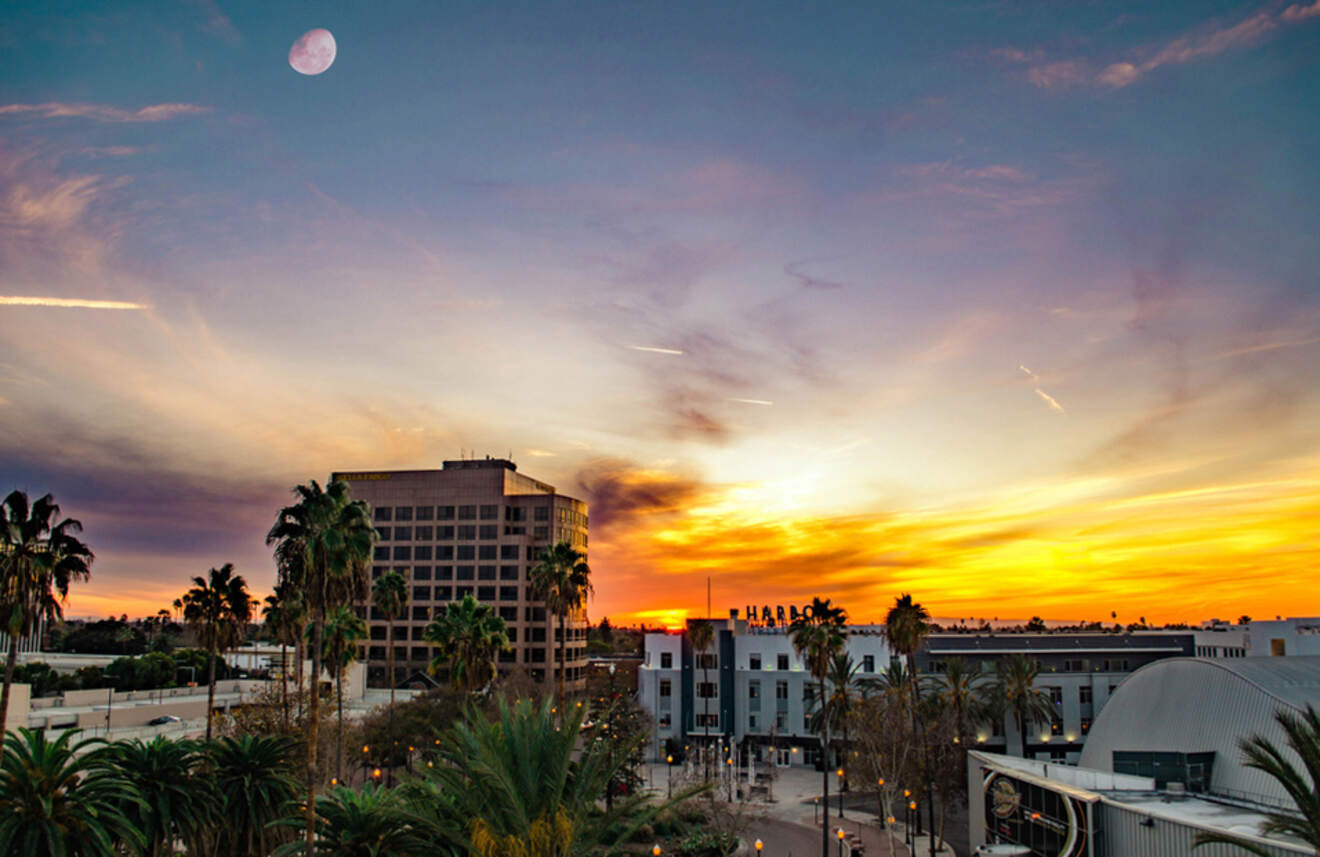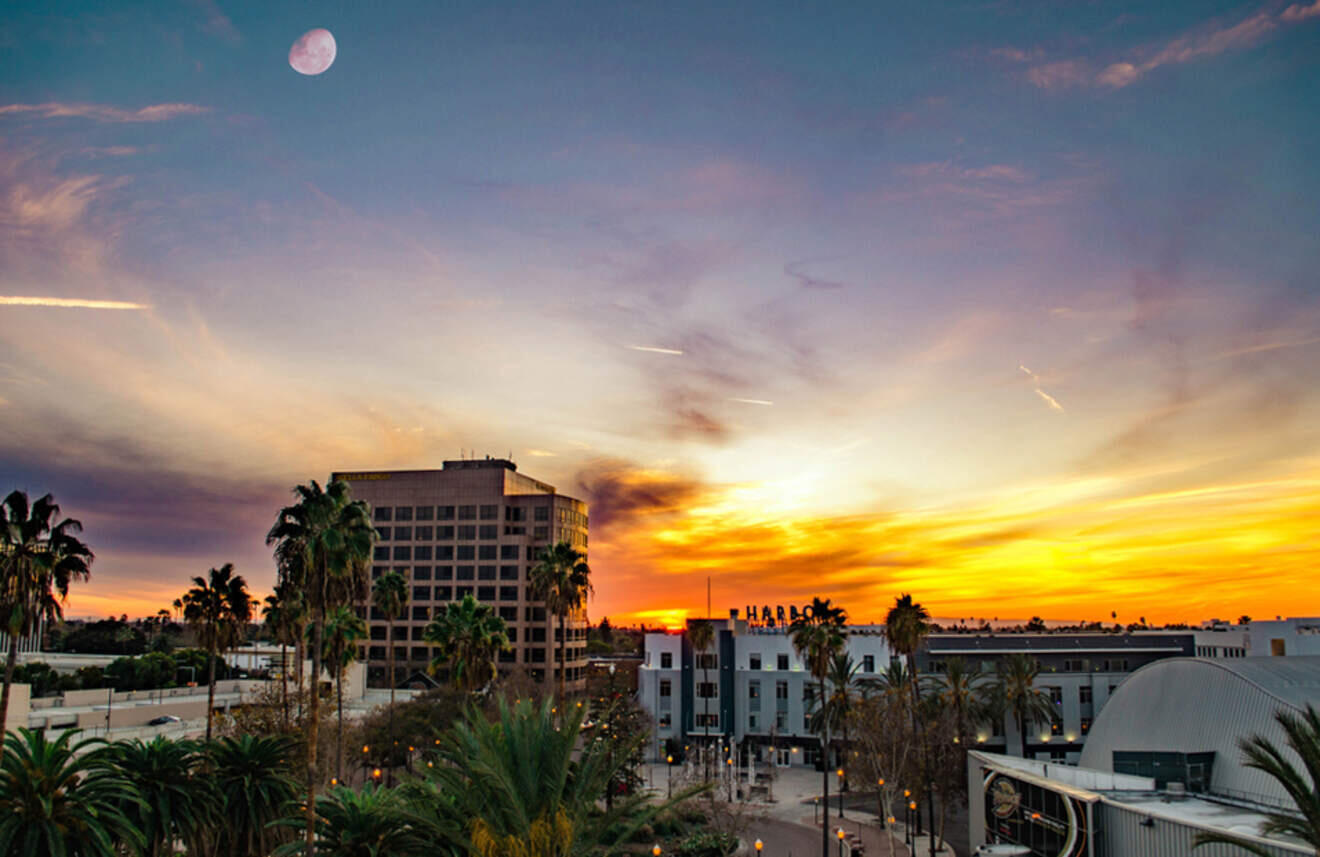 I hope you feel more prepared (and excited!) for a trip to Anaheim. There are so many fun things to do in Anaheim you'll want to return time and time again!
You'll never find yourself bored, whether at an amusement park or a baseball game – it's such a fun destination to experience.
If you're planning a trip to Anaheim soon, book in advance for all your favorite hotels and activities!
After your trip, I'd love to hear from you! Leave a comment below with your favorite attractions!
Aloha & safe travels,
Hayden G.
---
Pin it for later!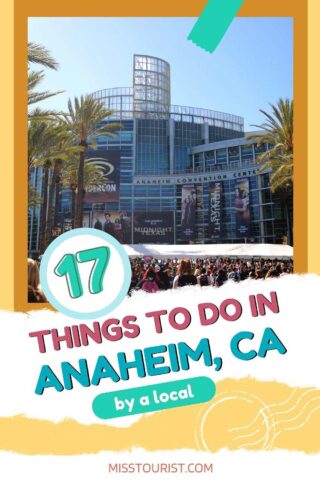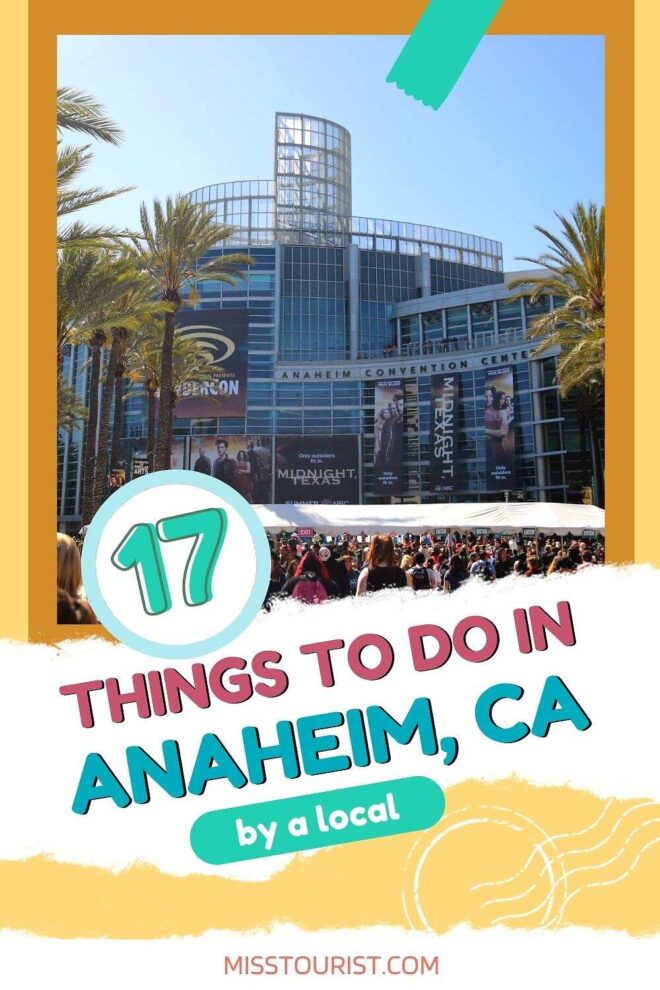 Pin it for later!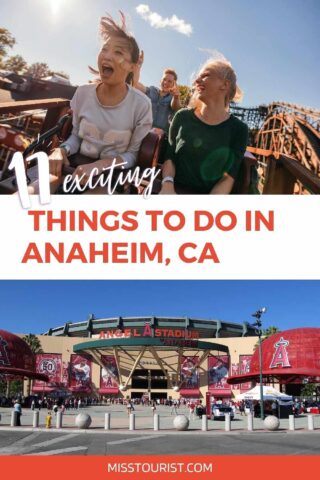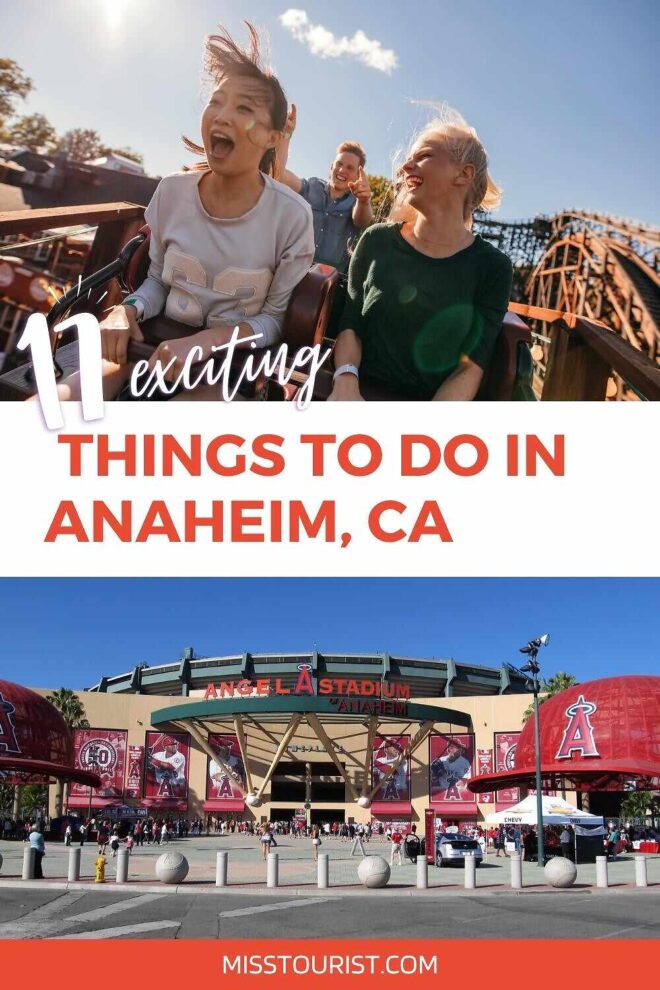 Products You May Like