18 TOP Things to Do in Nairobi → by a Local!
If you're coming to the capital of Kenya, you're probably wondering what are the best things to do in Nairobi. Having lived here for many years, I've put together the ultimate list of activities you shouldn't miss while on your visit to Nairobi for a truly Kenyan experience!
It is a super popular destination for anyone who would like to experience the natural wonders the country has to offer, from going on an epic safari adventure all the way to the pristine beaches along the Kenyan coast.
Let's go! 🚙
If you are in a hurry
If you're here only for the scoop of the things, here are my top 3 picks for things to do in Nairobi:
And here are the best hotels: Tribe Hotel (luxury), Nairobi Serena Hotel (mid-range), Edaala Comfort – Cottage Rooms (budget), The Jungle Oasis Studio (Airbnb)
Not all of the attractions on the list are within the city limits, so here's a map to see where each one is located:
1. Go on an epic safari at the Nairobi National Park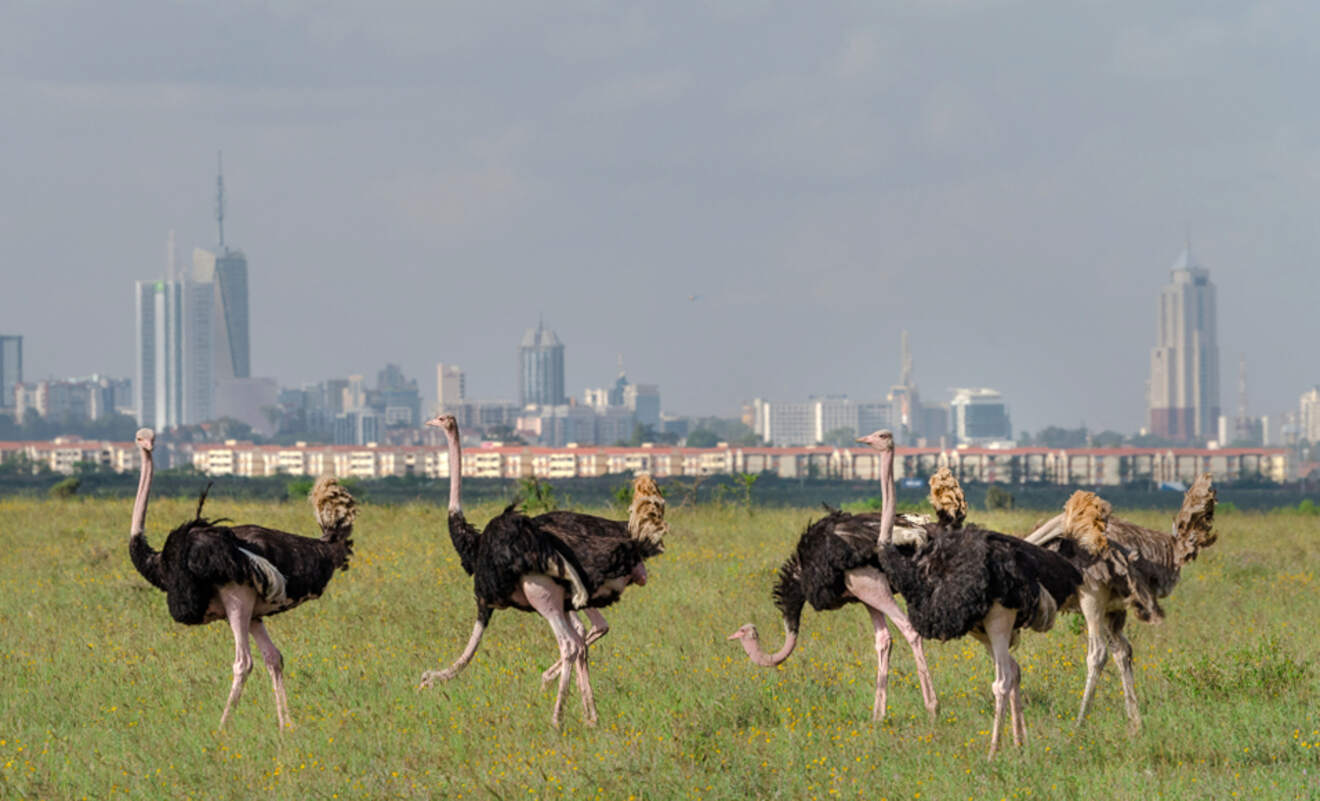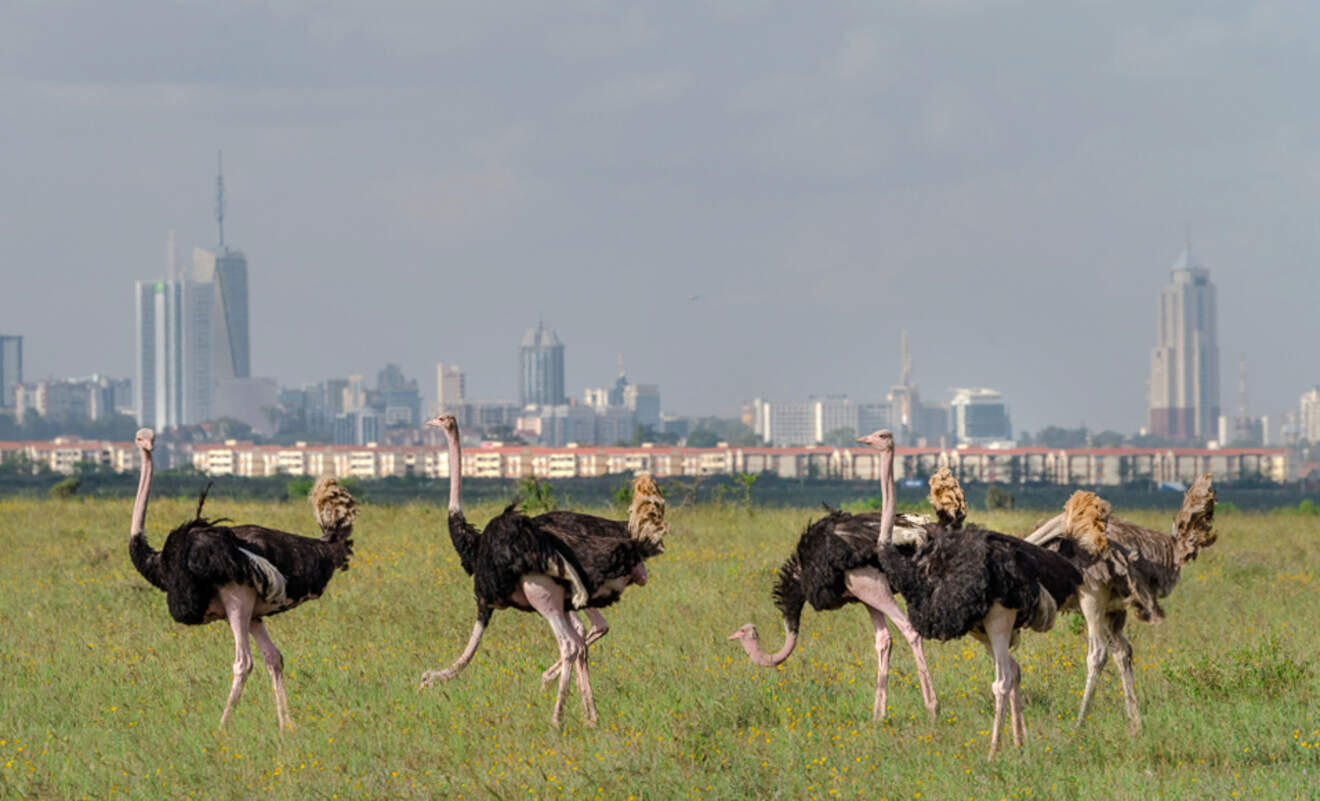 Nairobi is also home to the distinctive wildlife reserve known as Nairobi National Park. The fact that it is the only national park in the world to be located inside the boundaries of a major city adds to its uniqueness!
This national park is home to a variety of animals, including numerous iconic African species, such as lions, cheetahs, giraffes, zebras, buffalos, rhinoceroses, wildebeests, hyenas, and many other creatures.
In the background, you can often see the Nairobi skyline, creating a unique contrast between the urban and natural worlds – and epic pictures!
HACK: it's always good to be there super early to avoid lines. Also, most of the interesting wildlife, such as lions and cheetahs, are active during the early morning hours, so if you want to spot them, be at the entrance of the park at 6:30 a.m. The tickets cost US$43 for adults and US$22 for children.
To get the full experience of Nairobi National Park, I highly recommend taking this safari tour. It starts early, and it even includes a pickup and drop-off from your Nairobi hotel.
TOUR PRICE:  from US$54 per person
2. Watch baby elephants at David Sheldrick Wildlife Trust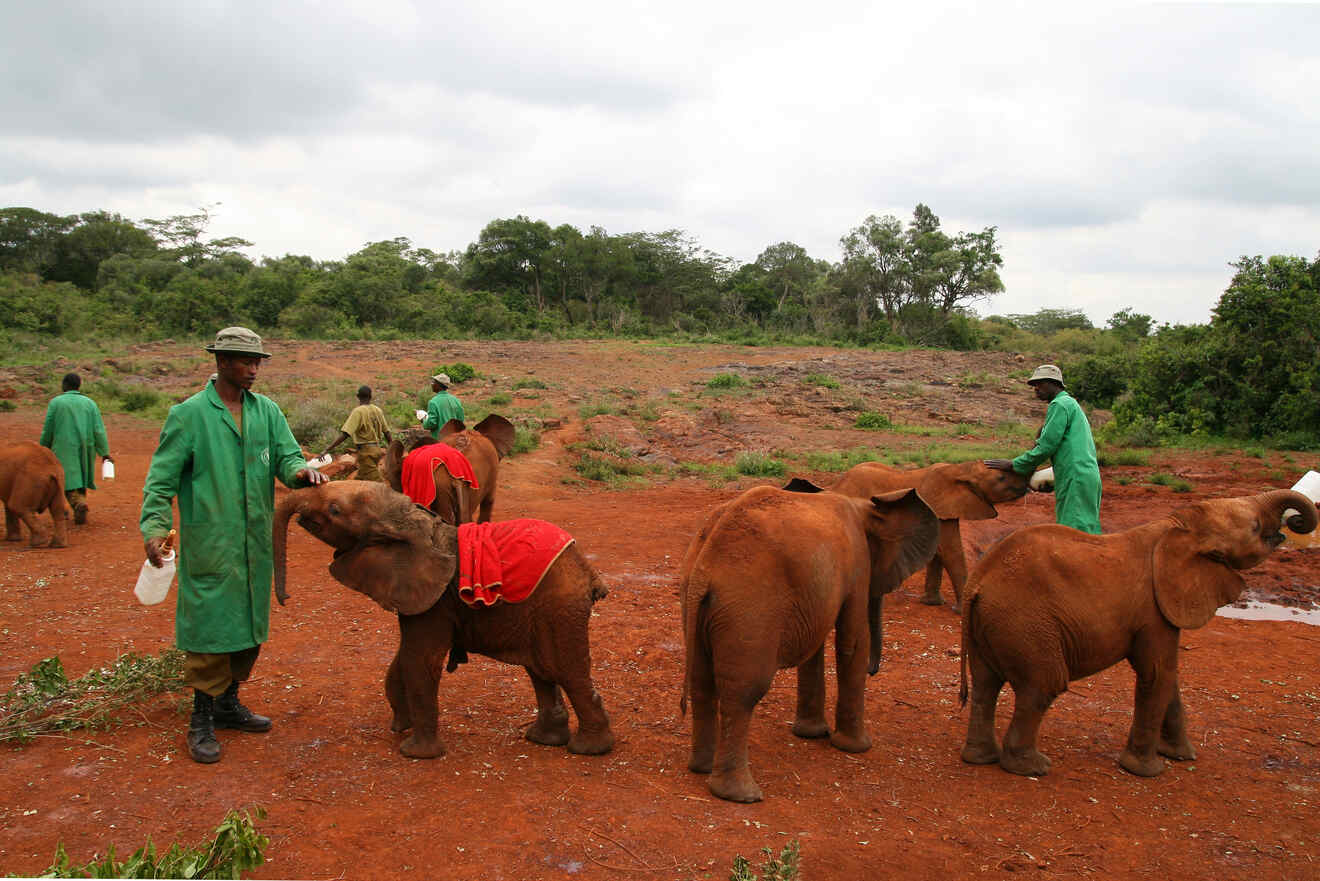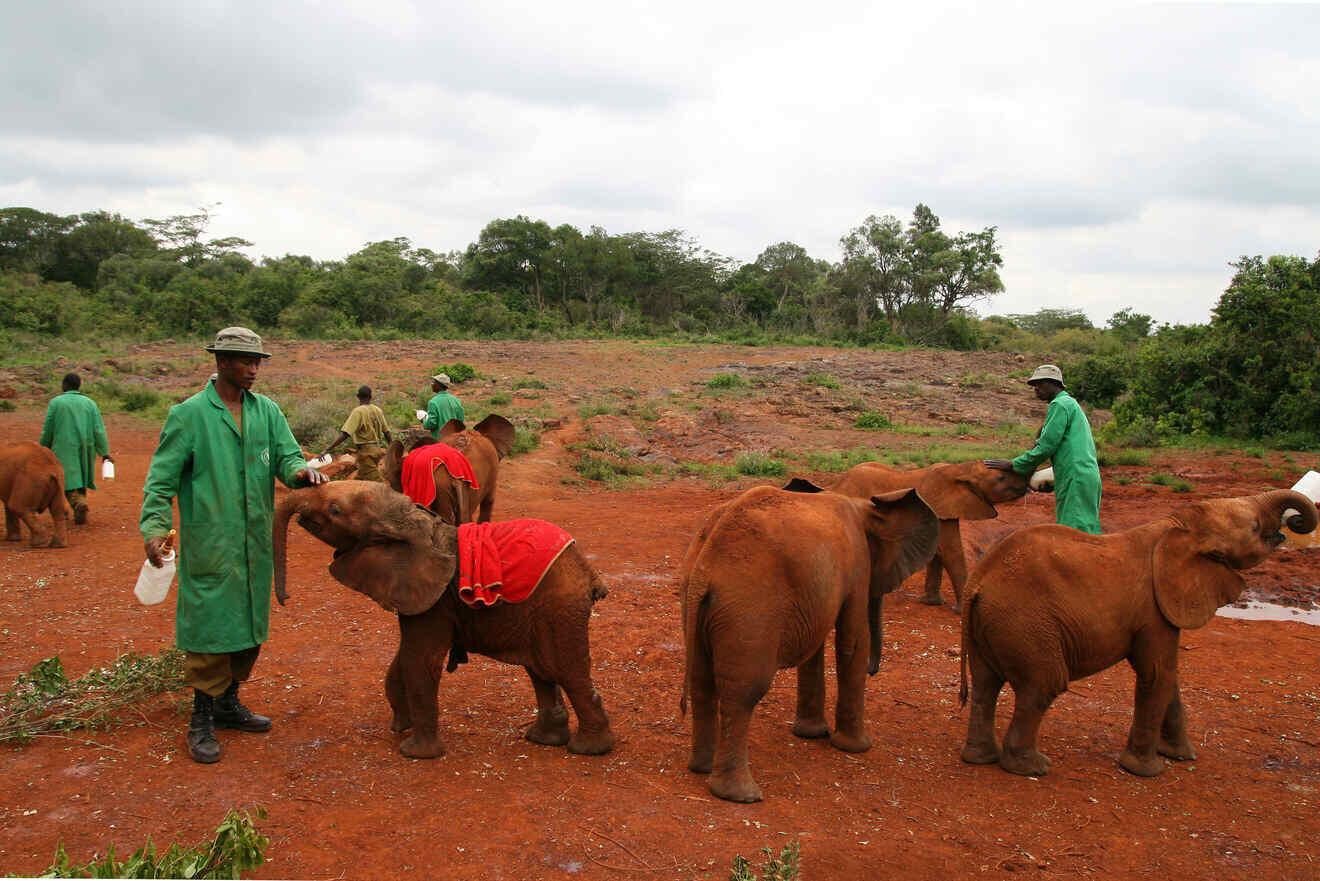 David Sheldrick Wildlife Trust (DSWT) is a non-profit organization dedicated to rescue, rehabilitation, and care for orphaned baby elephants and rhinos.
Due to natural disasters, human-wildlife conflict, or poaching, many of these animals have lost their mothers. Until the animals are mature enough to be released back into the wild, the team of carers offers 24-hour care for the young animals, including feeding, medical attention, and emotional support.
DSWT offers daily viewings of the feedings of young elephants, which is an amazing sight to see!
NOTE: as this is a super popular tourist destination, be sure to make a booking via their website at least 2 months in advance. The tickets cost US$11 per person for 12 years and above, and US$4 for kids under 12 years.
PRO TIP: for ease of travel and ultimate convenience, you can take this half-day tour from Nairobi to the David Sheldrick Elephant Orphanage, which includes a hotel pickup and drop-off, a professional guide, and entrance tickets!
TOUR PRICE: from US$90 per person
3. Learn about Kenya at the Nairobi National Museum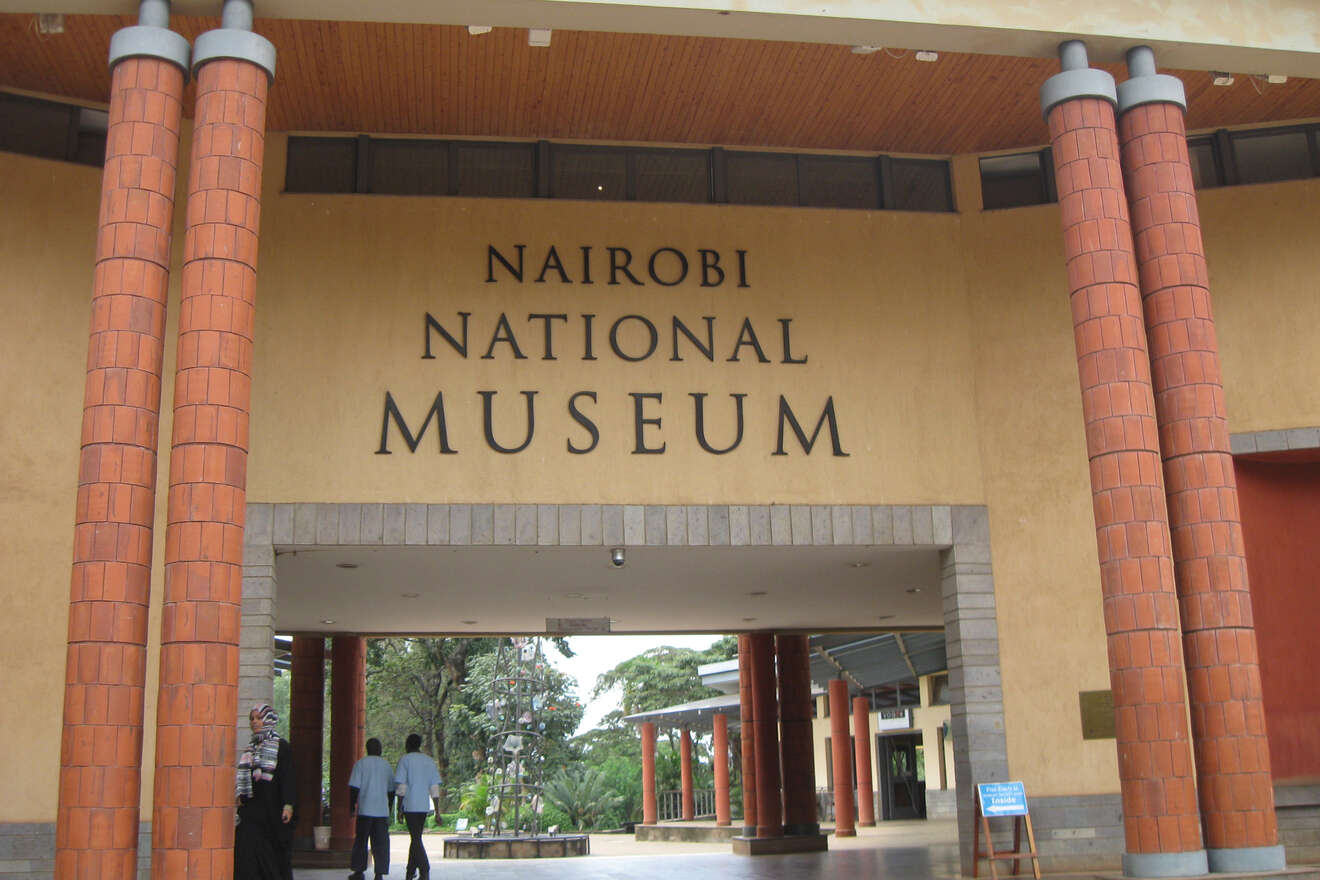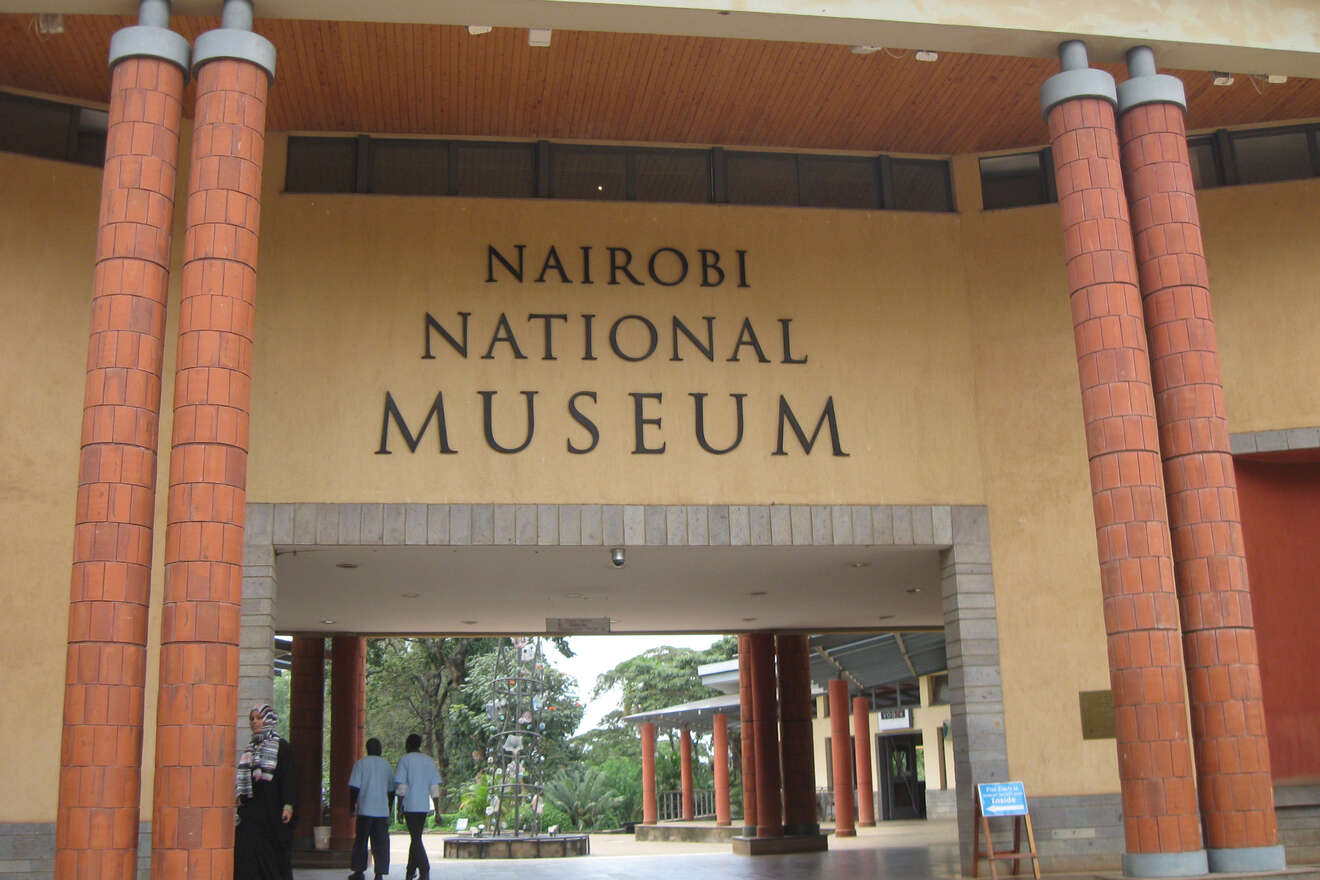 One of the most well-known museums in the nation, the Nairobi National Museum presents Kenya's extensive cultural, historical, and natural history.
It is one of the oldest museums in East Africa and was founded in 1910. Since then, it has undergone numerous restorations and additions to make room for a sizable collection of artifacts and exhibits. The museum entrance is KSH 1,200 (US$8) per person.
If you're really into history and culture, you can take this tour, which will take you to Kenyatta International Conference Center, Nairobi National Museum, and Bomas of Kenya. You will learn all the important facts about Kenya, so you know this tour is well worth it!
TOUR PRICE: from US$85 per person
Join the culture & history tour
4. Feed giraffes at the Giraffe Center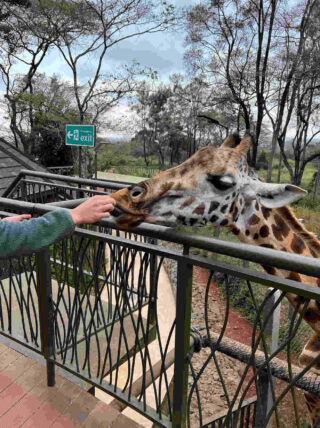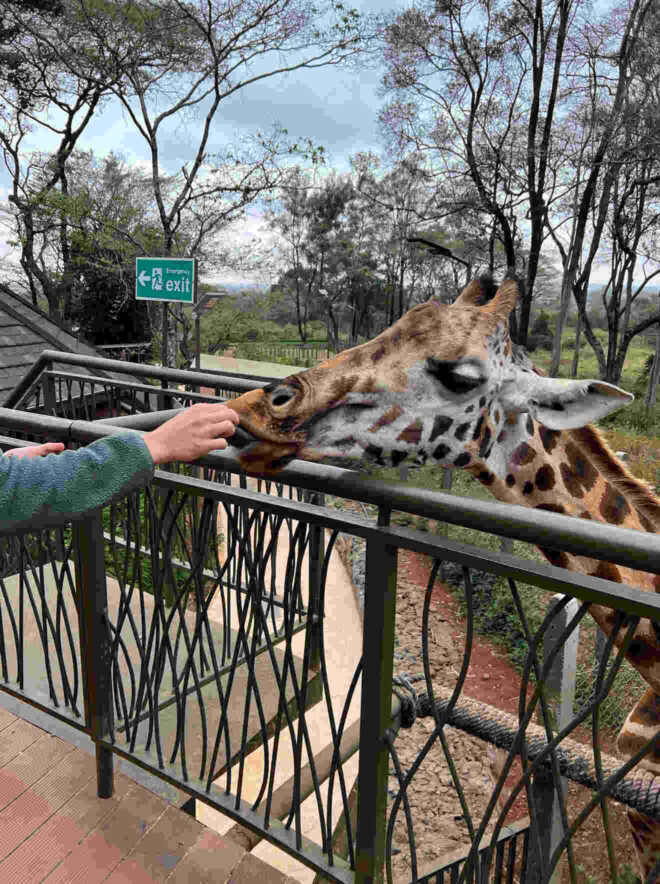 The Giraffe Center plays an essential part in protecting the gravely endangered Rothschild giraffe. It is a must-see for anybody who loves giraffes and would like to interact with wildlife!
At the center, you have the opportunity to observe and feed the giraffes up close from an elevated wooden structure, which is about the same height as the giraffes' necks. You might even see warthogs scavenging for the dropped pellets by snuffling at their hooves.
After you finish feeding the giraffes, you'll also have the option to stop by the Daisy Zoo Souvenir Shop to pick up some souvenirs while you unwind with a pot of tea at the café.
The entry fee, gift store, and café provide about 90% of the money needed to operate the Giraffe Center. You can either visit it on your own or as part of the tour in section #2 of this list, which also includes a visit to the Giraffe Center for only US$90 per person.
PRO TIP: following your time with the giraffes, you can embark on a 1.5 km self-guided woodland trek in the nearby Gogo River Sanctuary, which offers stunning views of Nairobi and the Ngong Hills!
PRICE: US$11 for adults, US$5 for kids
5. Trek up the Ngong Hills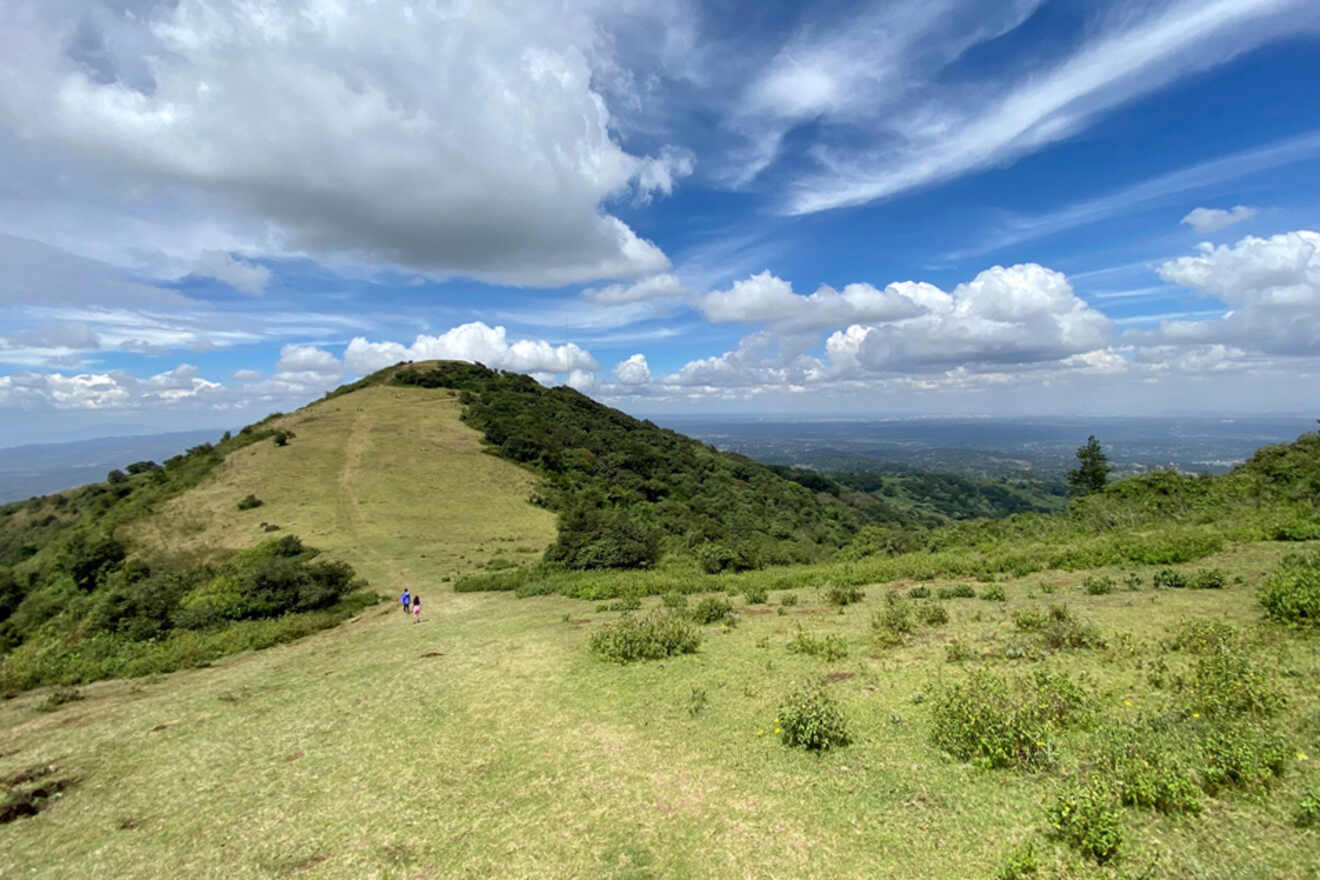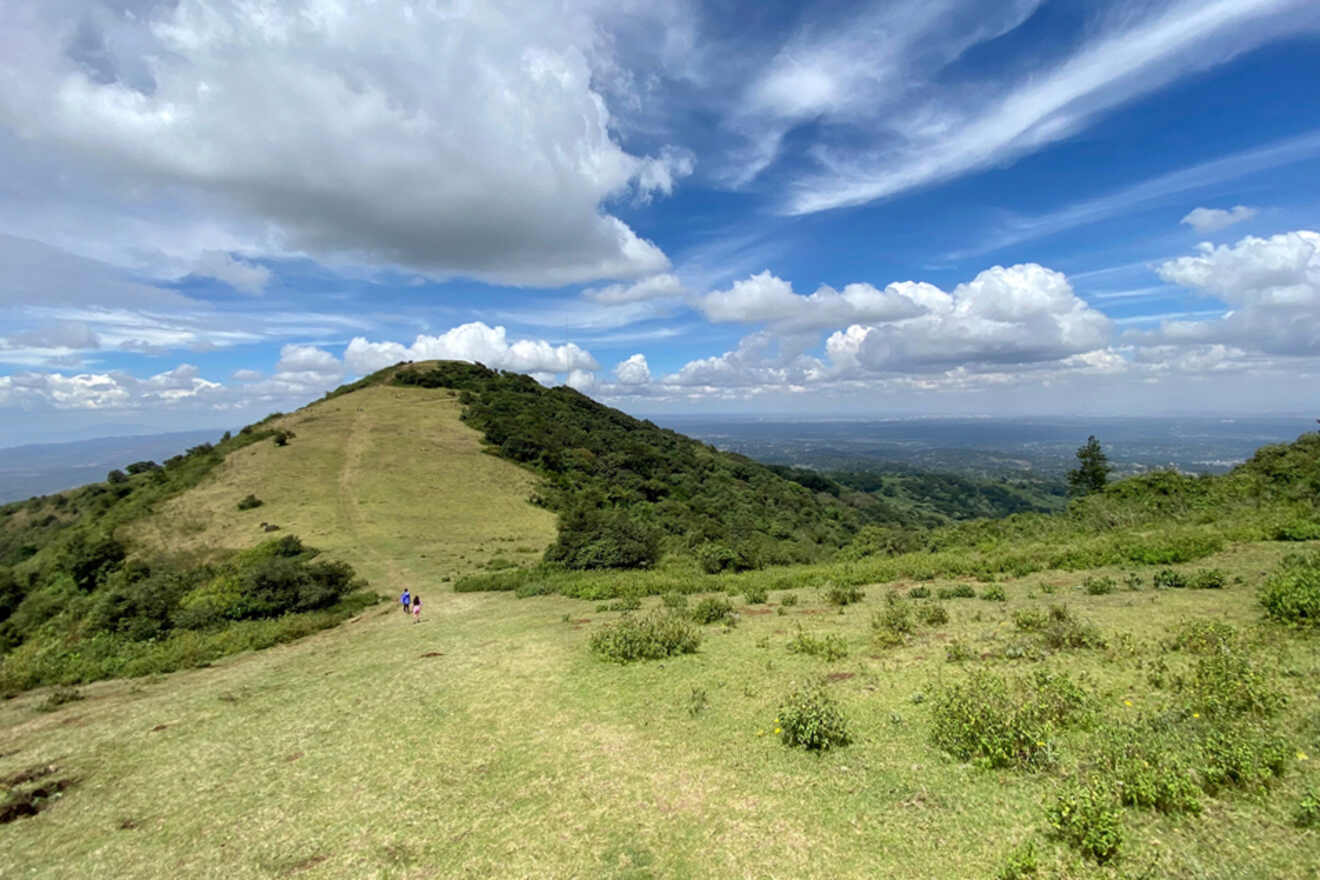 From the summit of these lush green hills, you can take in the breathtaking views of Nairobi and the Great Rift Valley.
The hills, which are only about a 30-minute drive from the city, provide a haven for a broad range of species. You may go birdwatching, picnicking, hiking, and ziplining in addition to finding restaurants and lodging.
You can even set up a tent on the slopes, but make sure you have enough protection from the area's fierce winds. For the best adventure, it's always good to hire a private guide or join a hiking tour, as they will be able to provide you with the best information.
PRO TIP: keep in mind that April, May, and November are often the rainiest months, so make sure to go at a time when it's dry, as it will also make the trek much easier and less messy!
The entrance fee to the Ngong Hills Forest is KSH 696 (US$5) for adults and KSH 160 (US$2) for kids, paid in cash at the entrance.
TOUR PRICE: from US$100 per person
Book your hiking & ziplining tour
6. Have breakfast with giraffes at the famous Giraffe Manor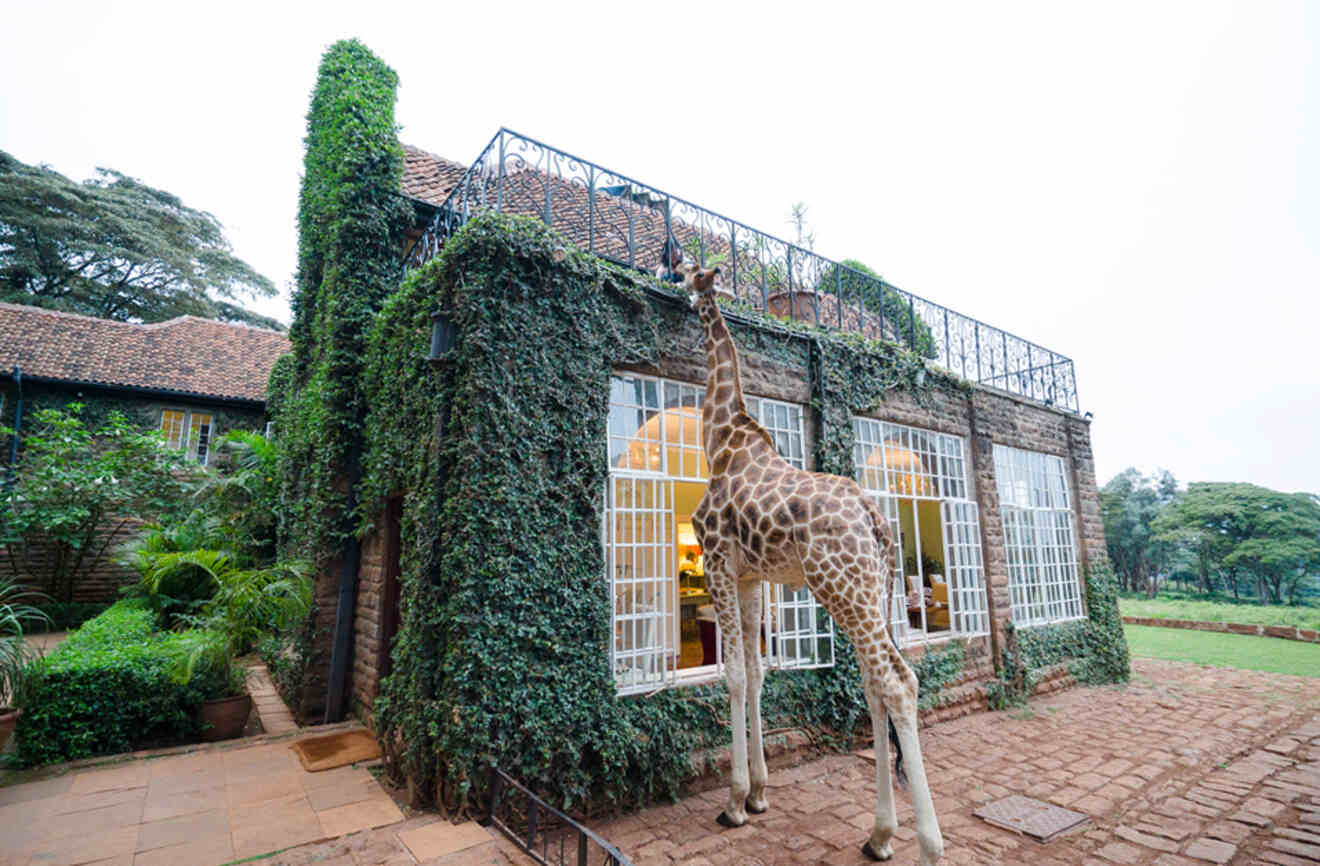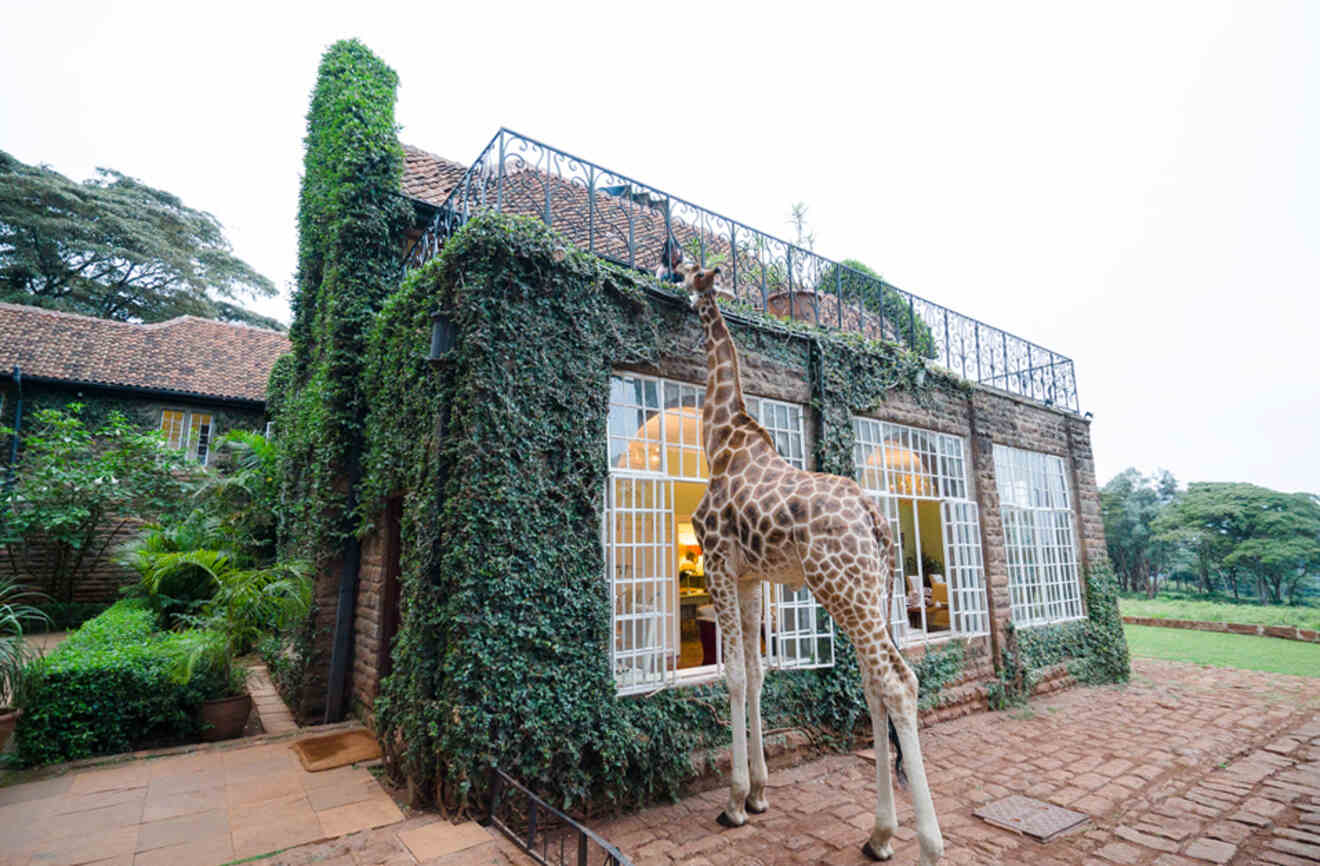 The unique luxury boutique hotel, Giraffe Manor, is situated in Nairobi, in the suburb of Karen Blixen. Giraffes roam freely on the grounds and even stick their heads through the hotel windows, which is what makes Giraffe Manor so special!
The Giraffe Manor, one of the most sought-after lodgings in the world, offers a stay that is unforgettable and blends luxury, wildlife encounters, and the allure of Kenya's natural beauty, but it is very pricey due to its high demand.
NOTE: as this is a very popular tourist destination, be sure to book a couple of months in advance. Prices tend to be more affordable during the low season, so keep this in mind when planning your trip to Nairobi.
PRICE: around $1,000 (non-residents) per adult
7. Learn the other side of Nairobi on a Nairobian Street tour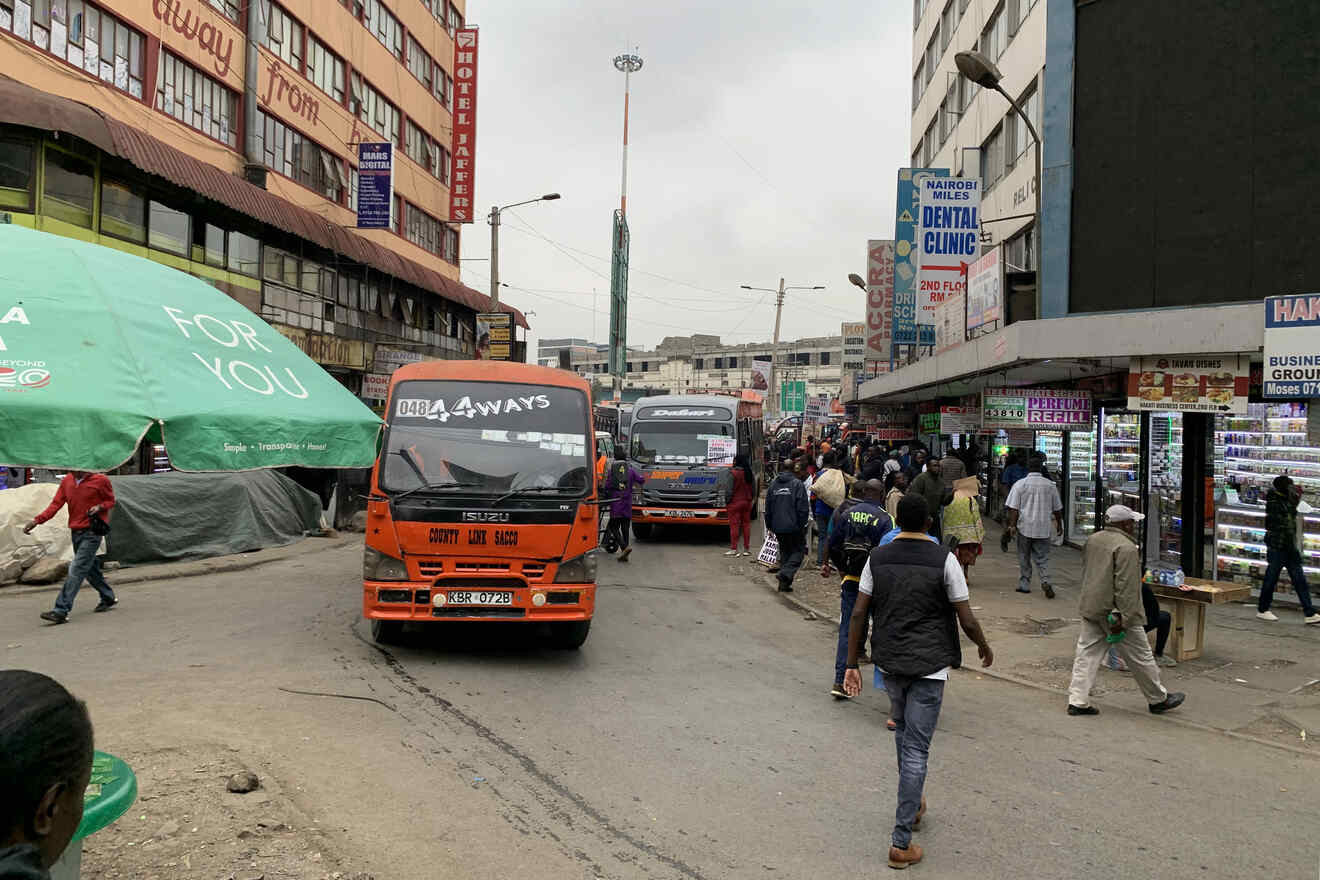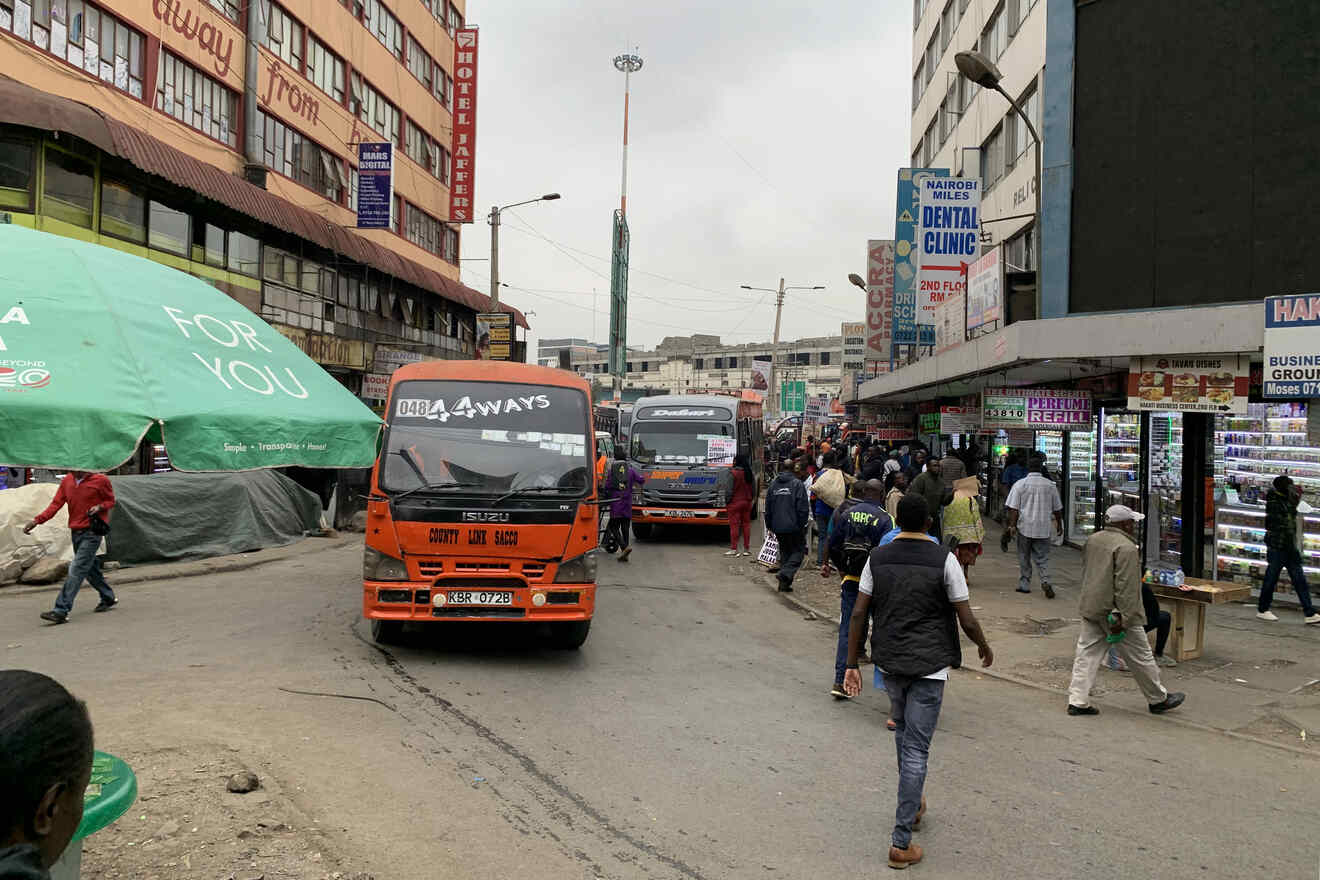 Nai Nami is a social enterprise that offers unique street tours led by former street kids who have gone through its empowerment program. The word "Nai" is short for Nairobi, and "Nami" means "with me" in Swahili, reflecting the organization's mission to show visitors the city from the perspective of the youth who were once living on the streets.
It is an amazing way to get to know the lesser-known side of Nairobi, away from all the popular "touristy" spots. It offers an authentic glimpse into what street kids in Nairobi unfortunately must go through on a daily basis.
PRICE: from US$37 per person
8. Explore Hell's Gate National Park on a bike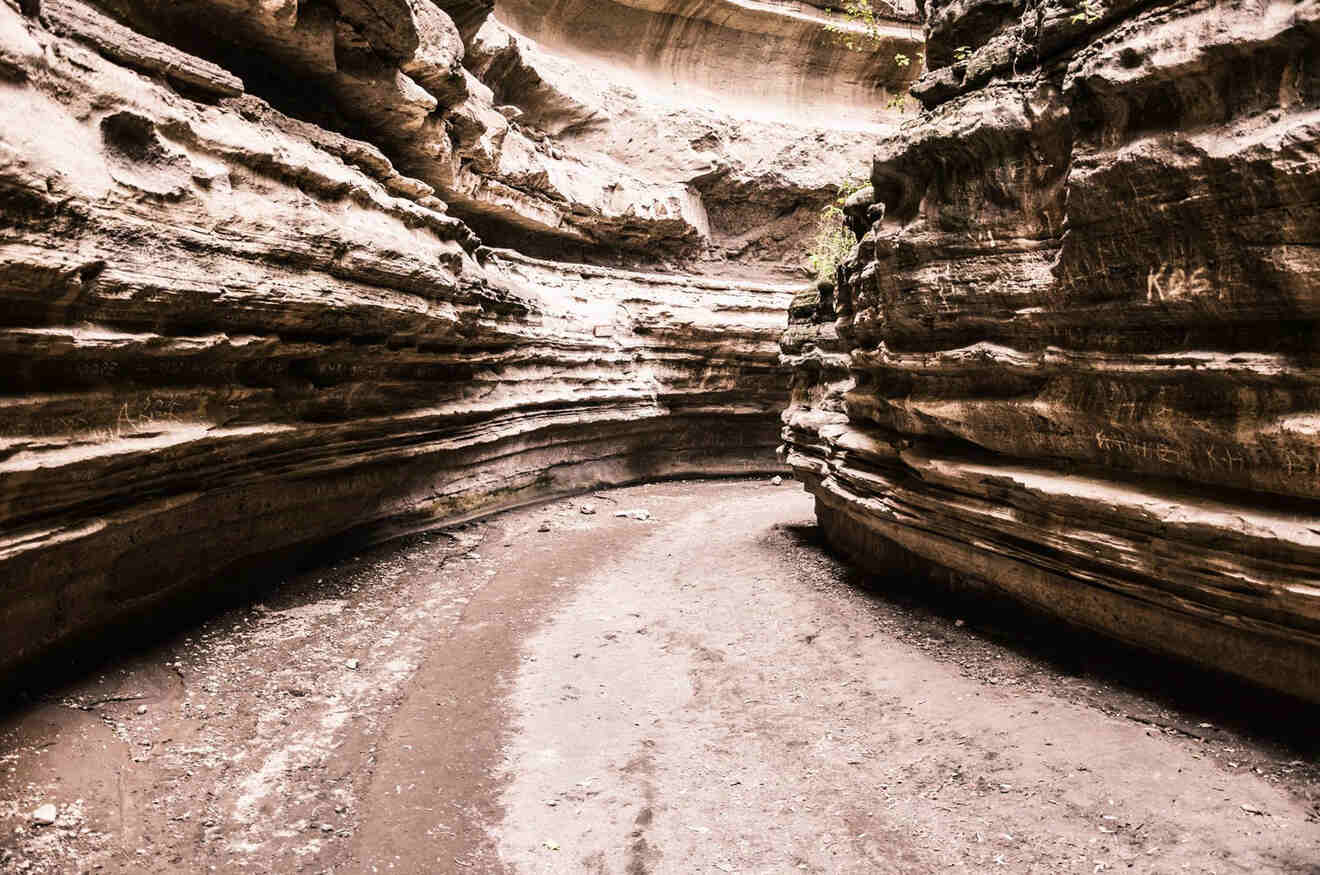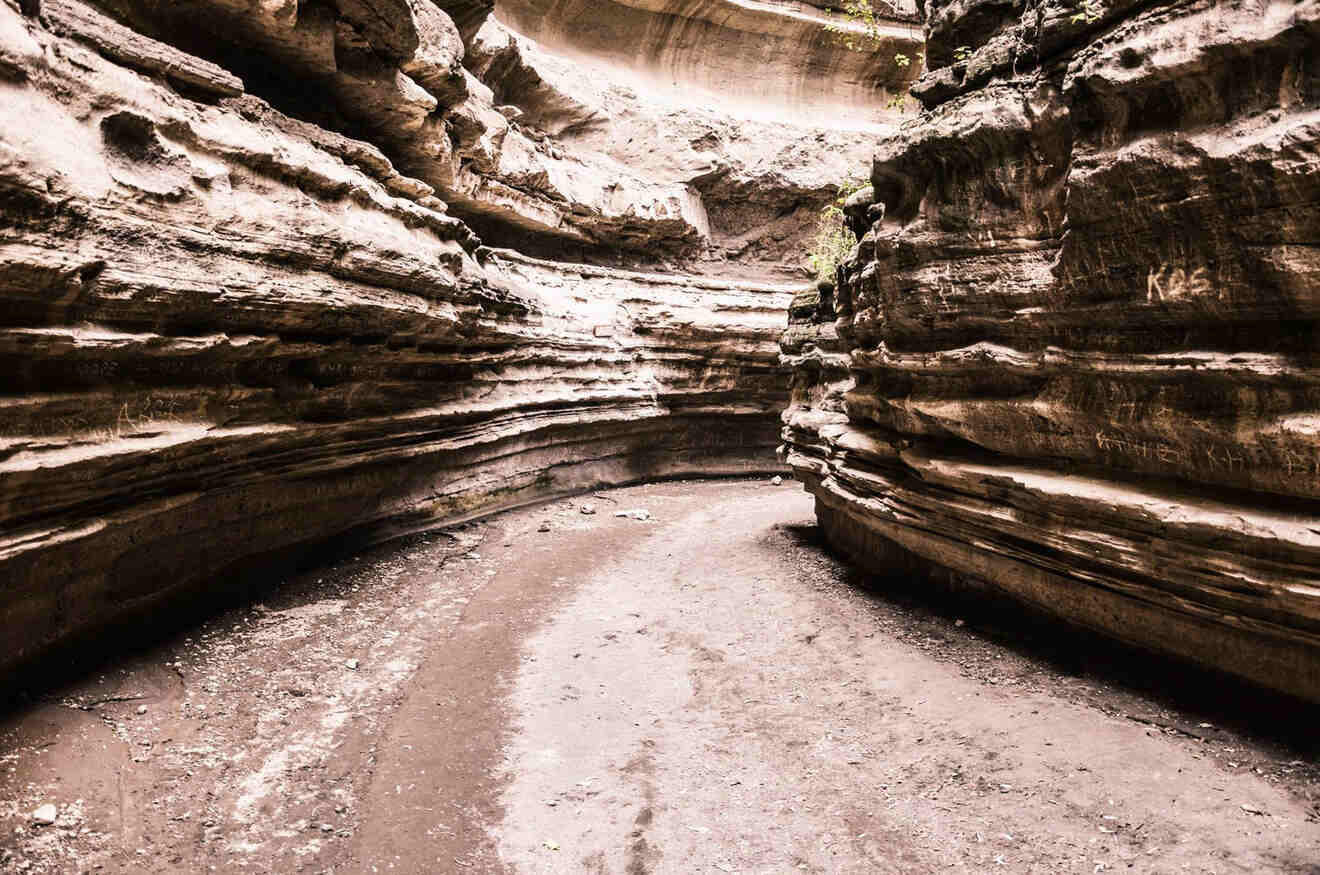 The famous gorges of Hell's Gate National Park served as inspiration for the setting of The Lion King.
For anyone more on the adventurous side, the Hell's Gate bike tour from Nairobi is an awesome activity you can do at Hell's Gate National Park.
Whilst on a bike tour, you'll be able to explore the park's stunning landscapes, wildlife, and geothermal features. It is a favorite among outdoor enthusiasts and those looking for adventure because it provides a distinctive and up-close encounter with nature!
Park entry fees are US$26 per adult and US$17 per child.
PRICE: from US$134 per person
9. Learn how to cook authentic Kenyan dishes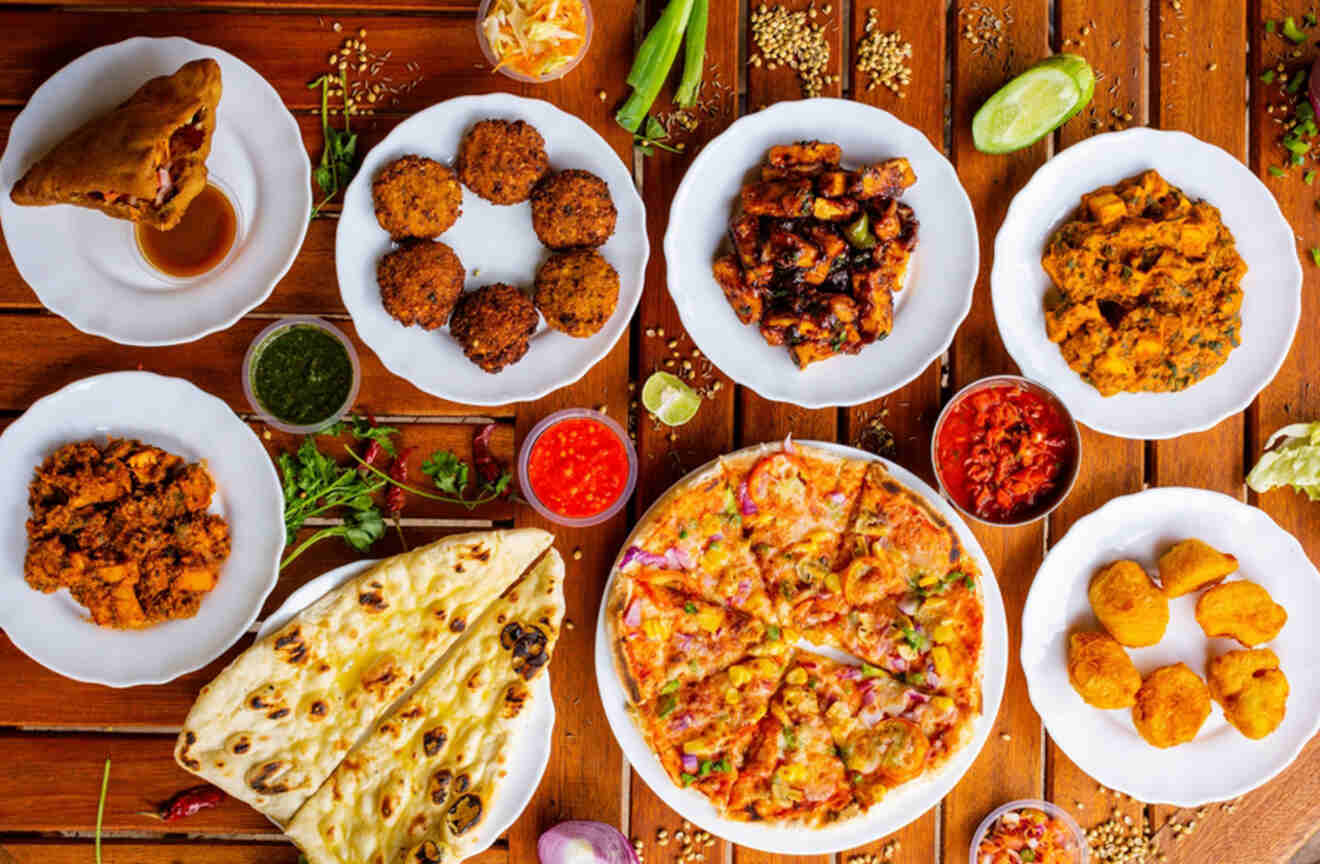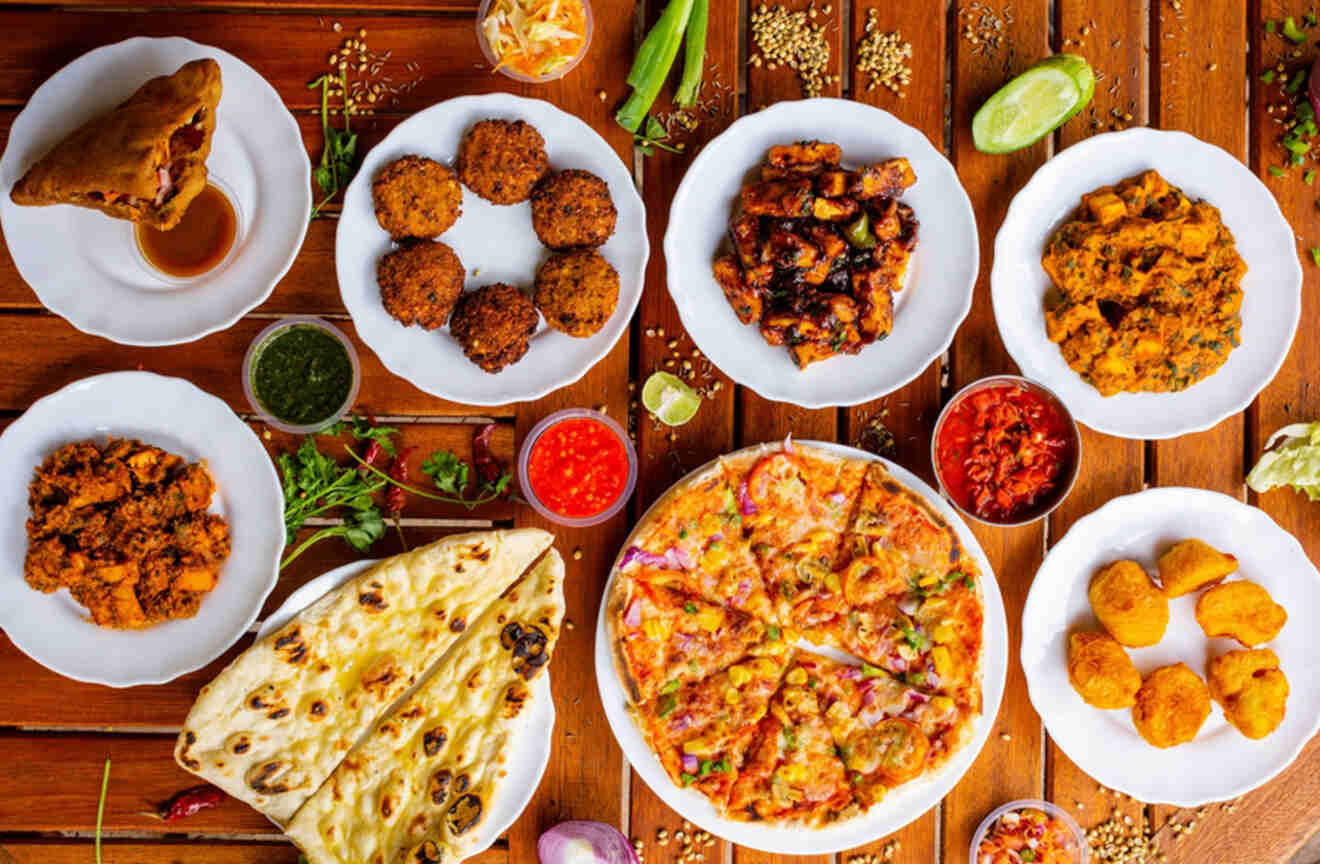 Taking an authentic cooking class in Nairobi is an awesome way to immerse yourself in the rich culinary traditions of Kenya.
You can learn the methods and tricks for making traditional Kenyan dishes like nyama choma (grilled meat), ugali (maize porridge), and pilau (spiced rice) by enrolling in an authentic Kenyan cooking class.
The cooking class promises to be a fun, engaging, and gratifying activity that will leave you with newfound abilities and a taste of Kenya to share with friends and family back home, whether you are an avid cook or just anxious to explore real Kenyan flavors!
PRICE: from US$76 per person
10. Have a unique experience at the Karen Blixen Museum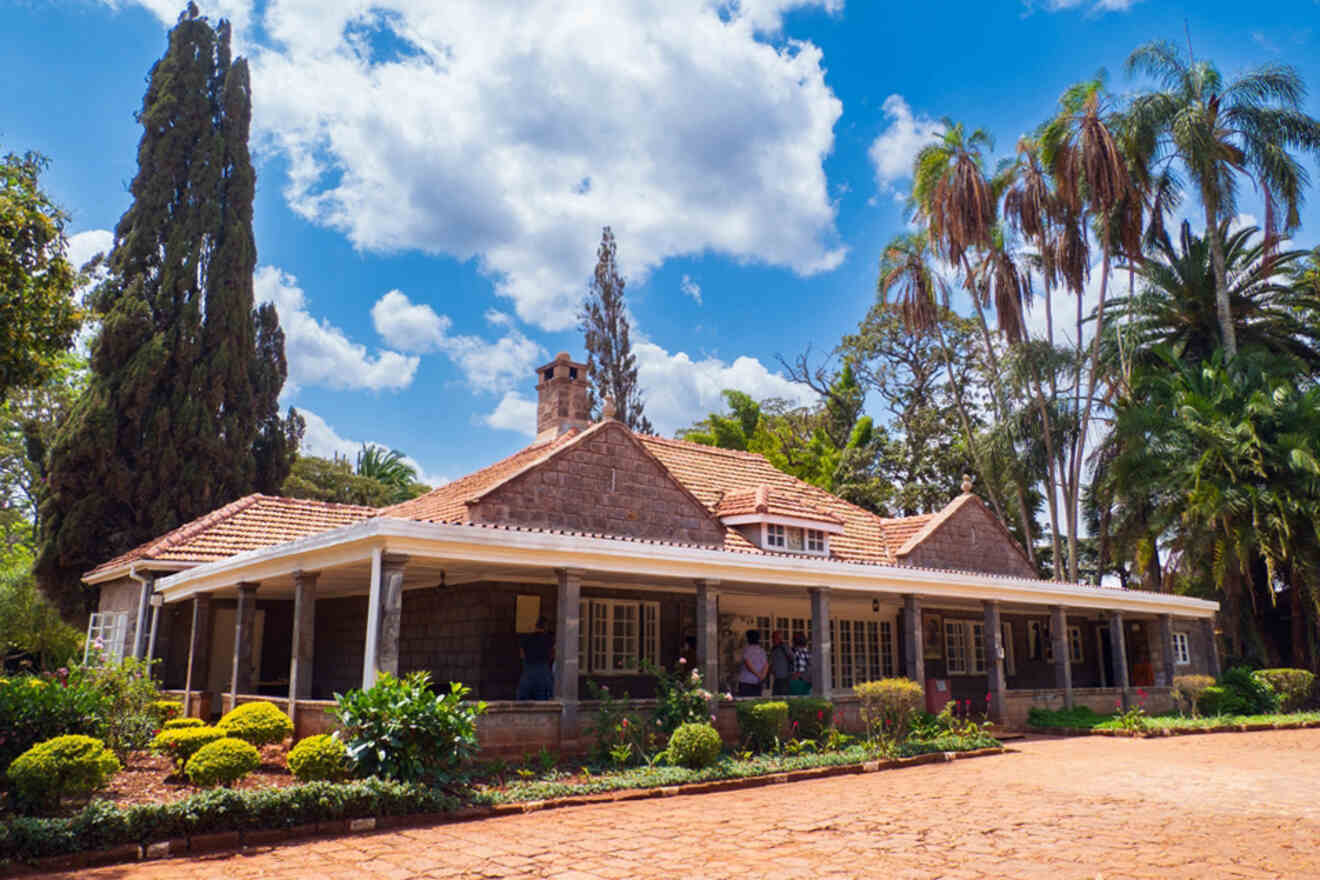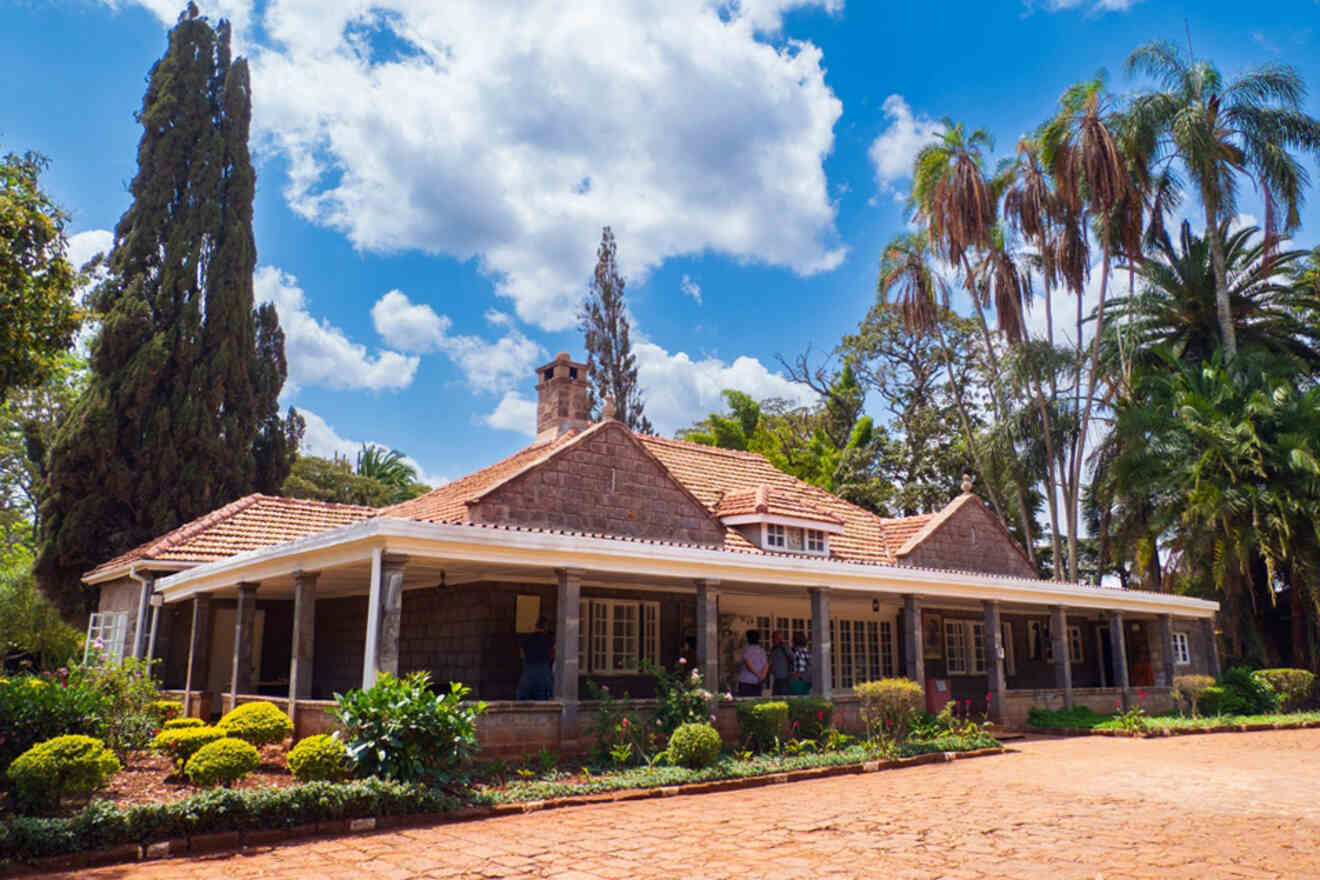 The famous Danish author Karen Blixen lived in the historic house museum known as the Karen Blixen Museum from 1917 to 1931 in the Karen neighborhood. The museum was also known as Isak Dinesen, her pen name, and it sheds light on Karen Blixen's time in Kenya.
You should absolutely add this to your list of things to do in Nairobi if you are a fan of Karen Blixen's book or the Meryl Streep-starring movie Out of Africa, which is based on the author's experiences living on a coffee plantation in Kenya.
The ticket price is KSH 1,200 (US$9) per person, and you should buy tickets at the museum.
11. Spend an afternoon shopping at Village Market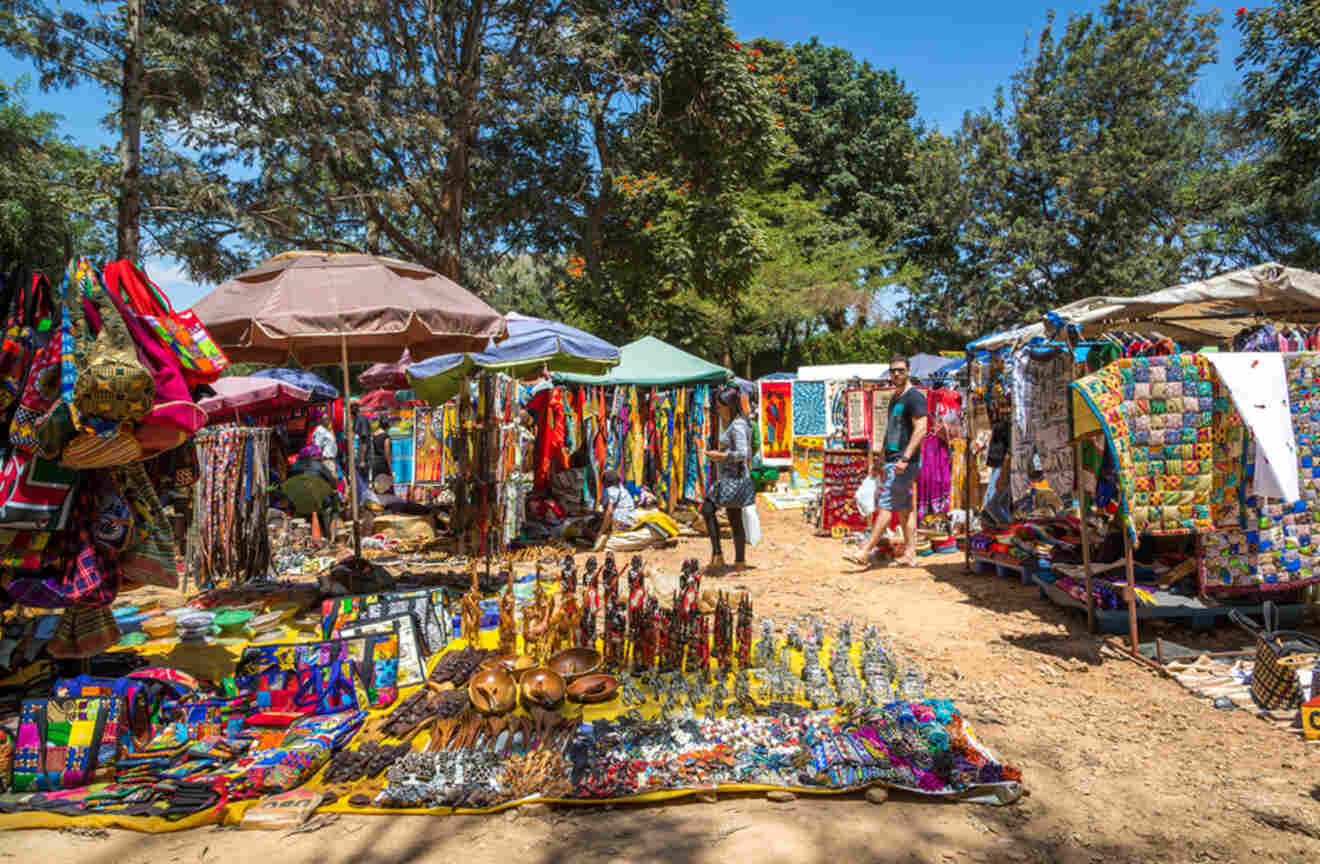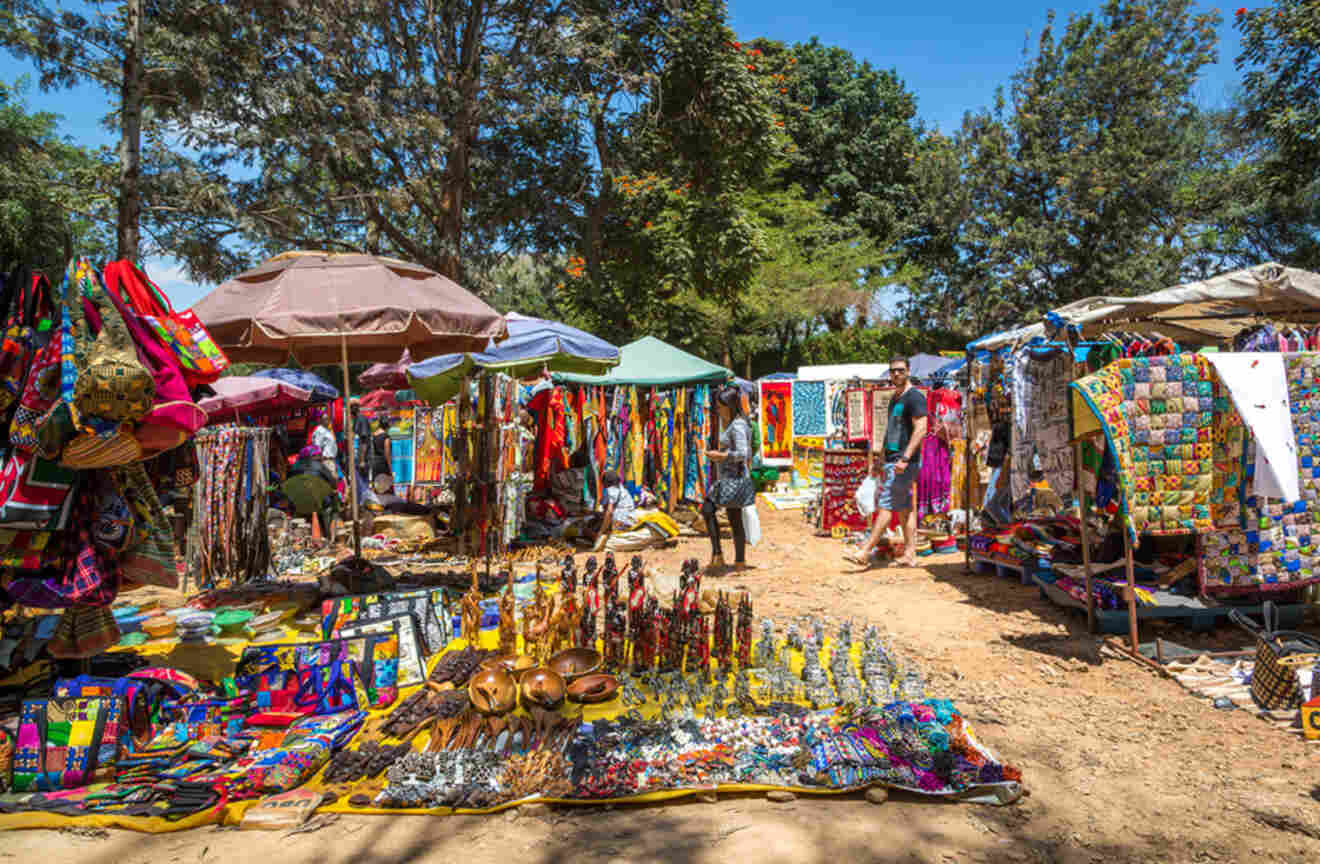 The Village Market, or VIMA, is a shopping and entertainment center situated in Gigiri, Nairobi's "diplomatic" neighborhood (given that the UN headquarters are in the same area). With a variety of shops, boutiques, and eateries, it is one of the city's top locations for shopping.
The market is renowned for its distinctive architecture, which was created to mimic a typical African town with thatched roofs and red clay walls. You can browse a diverse selection of stores selling clothing, jewelry, household goods, and Kenyan crafts if you feel like going on a shopping spree! It is also a great place to buy gifts and souvenirs. 
12. Go on a cultural journey at the Bomas of Kenya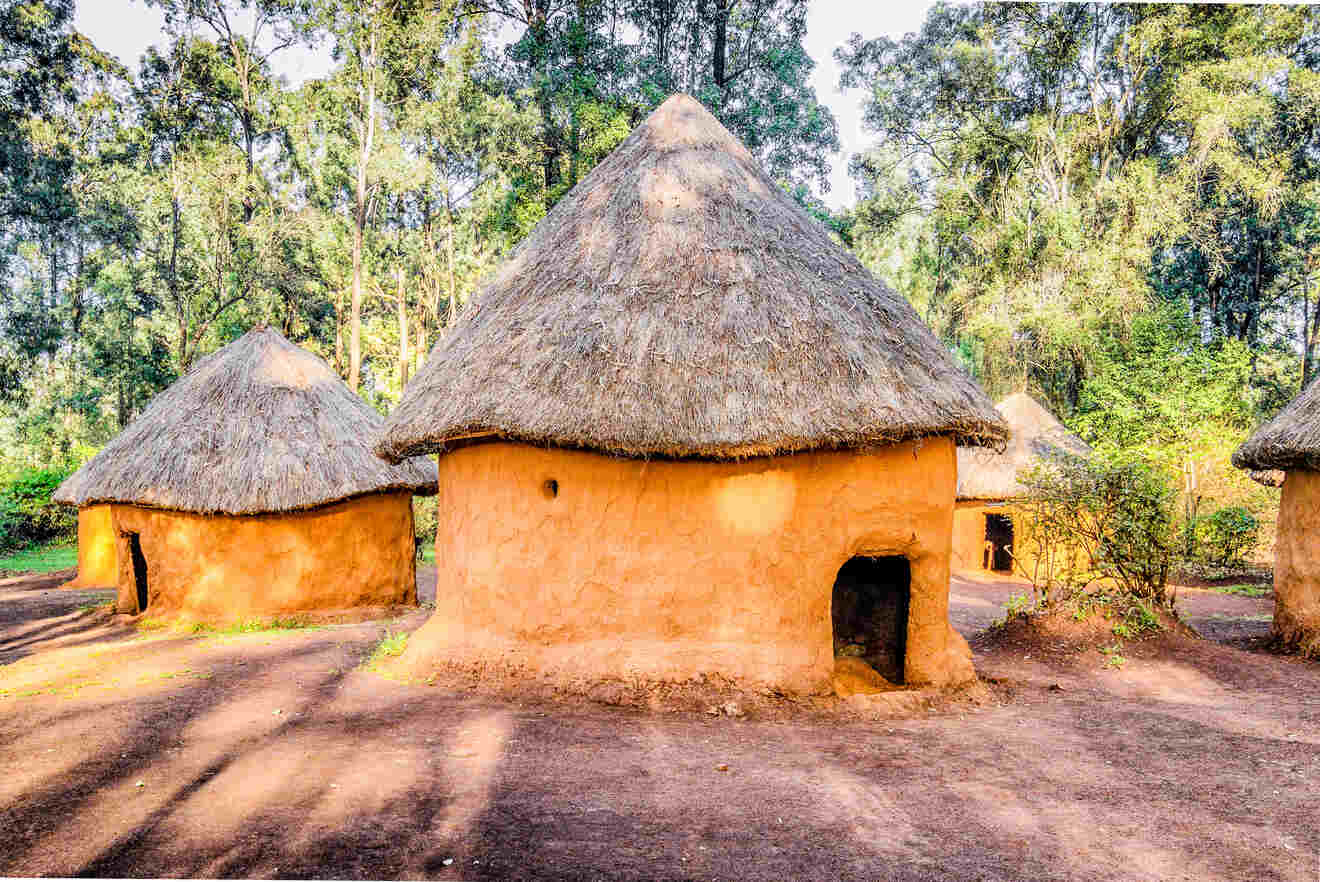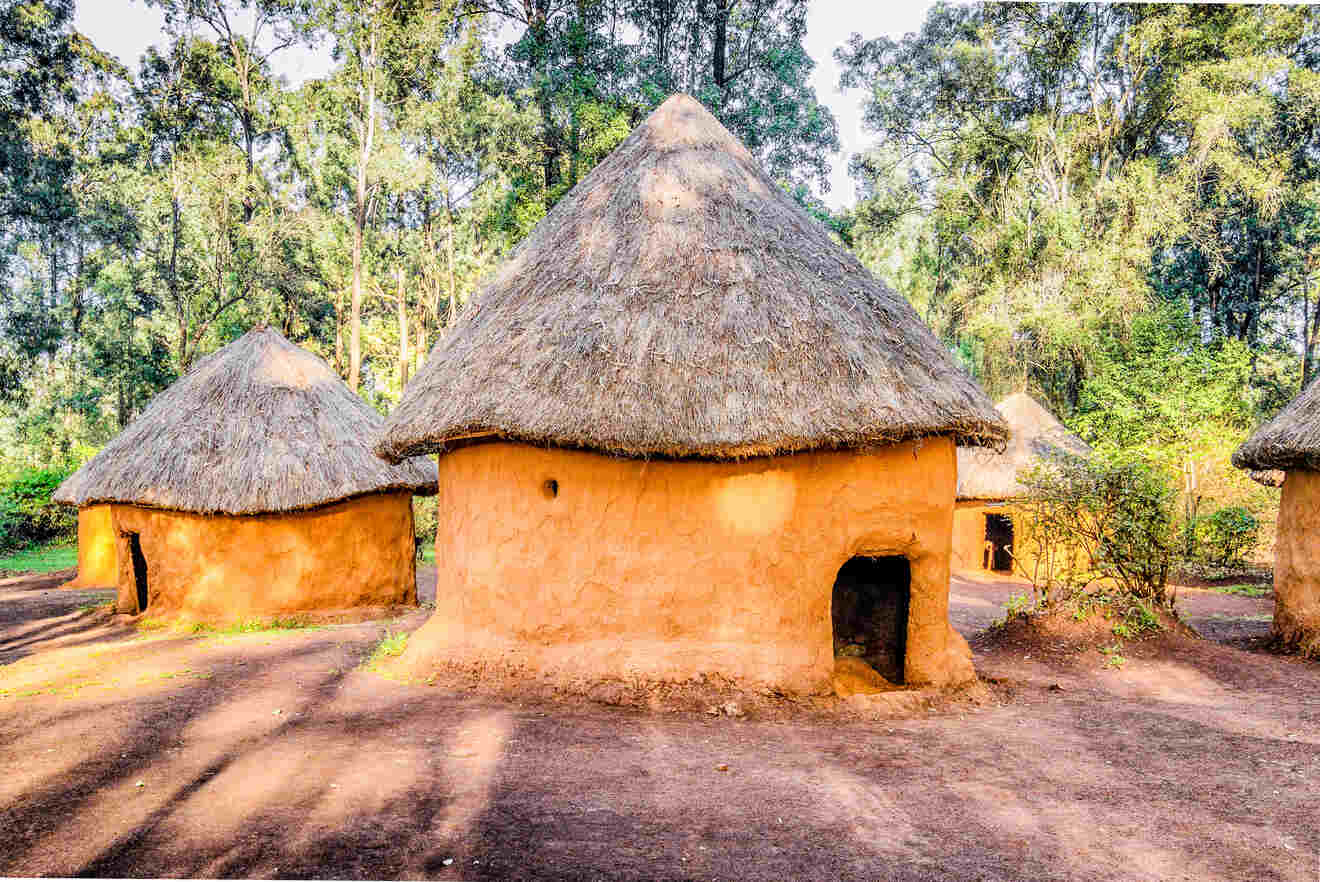 The cultural center and popular tourist destination known as Bomas of Kenya should also be on your list of places to see whilst in Nairobi. The word "boma" means "homestead" in Swahili, and the purpose of the center is to preserve and promote Kenya's unique ethnic diversity.
At the Bomas, talented local artists present traditional performances of music, dance, and crafts from many Kenyan communities. The cultural performances offer lively tribal dances, vibrant costumes, and engrossing storytelling, making it the ideal opportunity to get to know Kenya's rich cultural heritage.
PRICE: US$20 for adults, US$10 for kids for non-residents 
13. See beautiful waterfalls at Karura Forest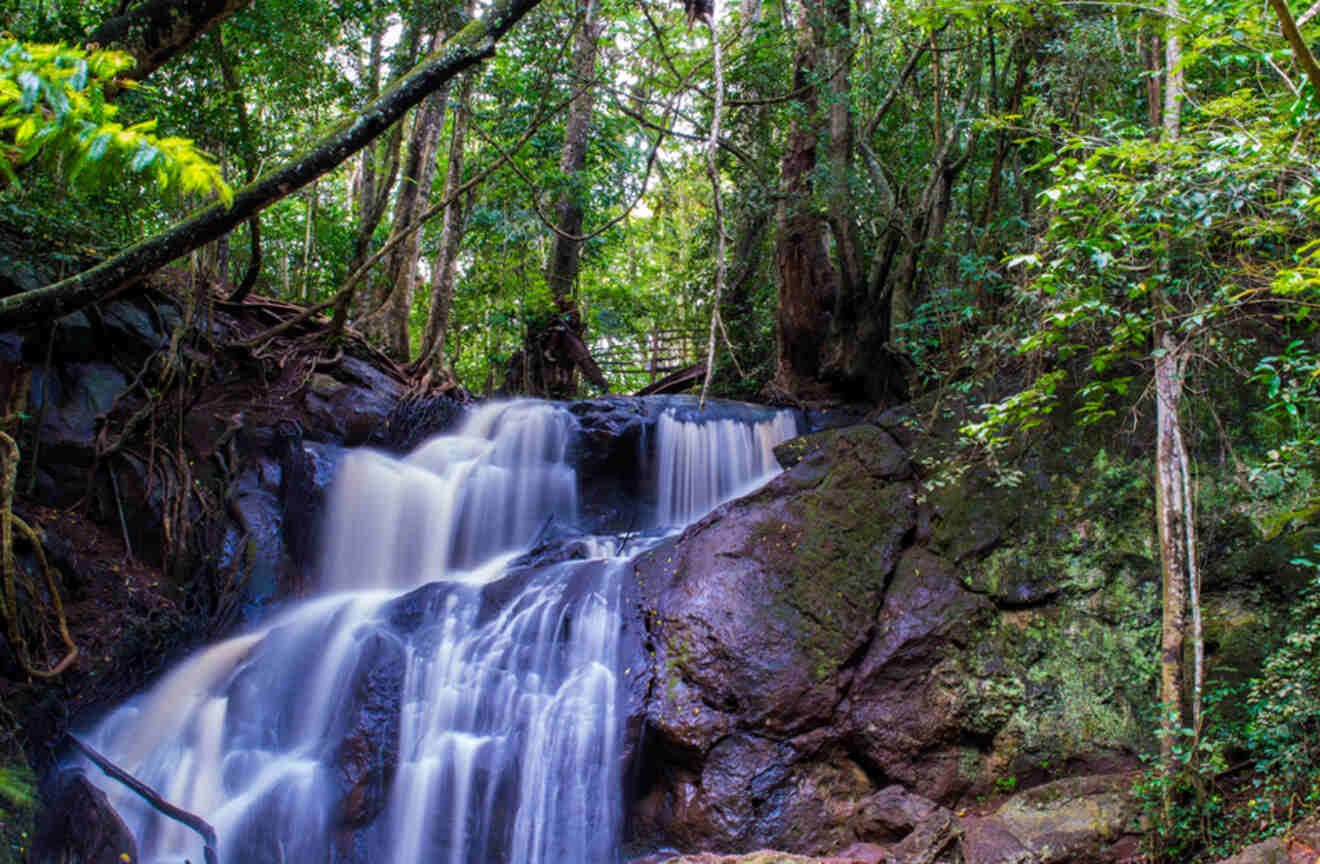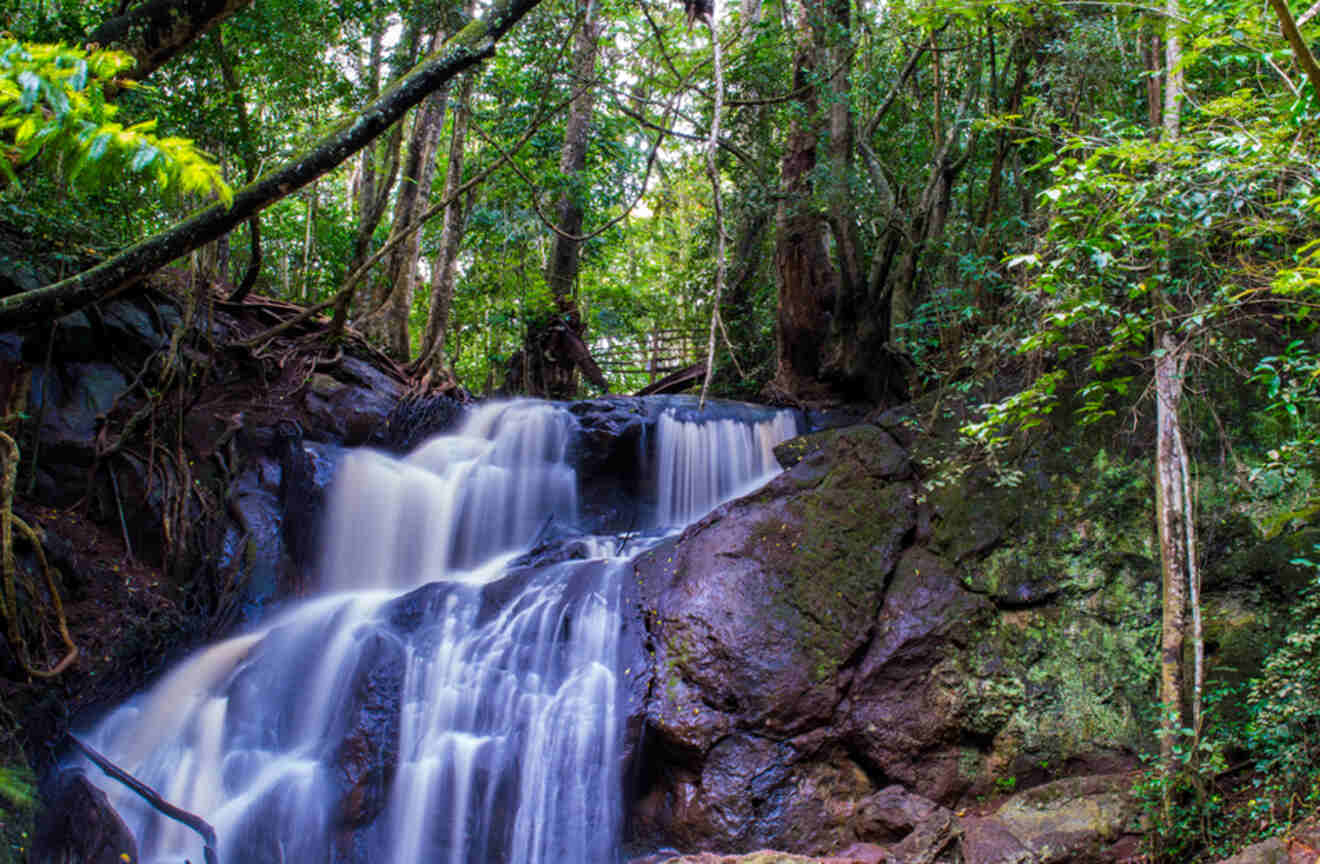 If you are into taking walks in nature, then Karura Forest is the best place to be! Karura is a lush sanctuary in the middle of the busy metropolis and a popular vacation spot for both locals and tourists.
The forest's beautiful vegetation, varied wildlife, and peaceful walking pathways provide a peaceful haven. You may explore several hiking and biking trails, where you can get close to nature while encountering beautiful waterfalls.
PRO TIP: go during the week as it gets super busy on most weekends. In case you go on weekends, make sure to go early so that you can enjoy a serene brunch at the River Café within the forest.
The entrance fee to the forest is KSH 600 (US$4) for adults, KSH 300 (US$2) for children (under 13) paid at the entrance. 
14. Support locals at the Kazuri Beads Cooperative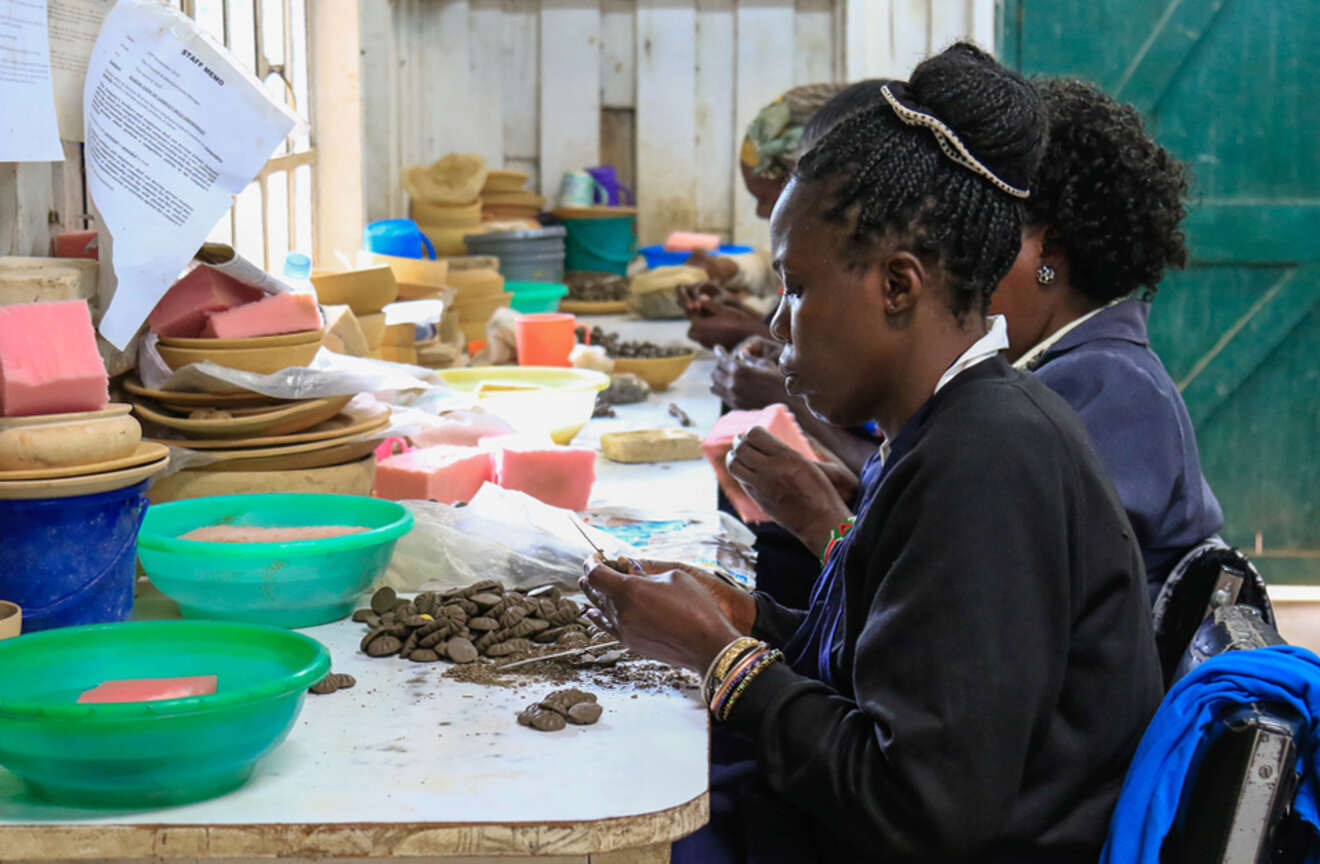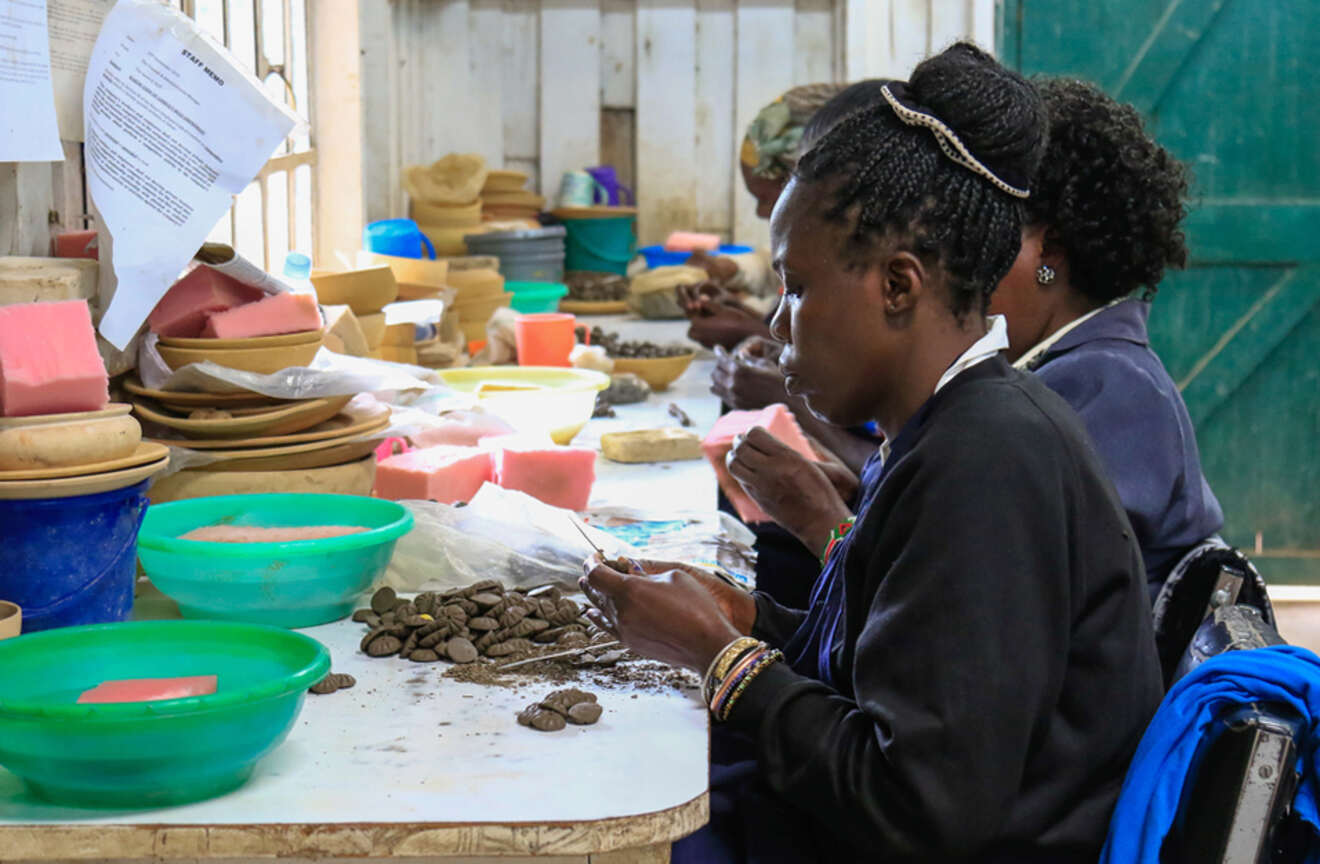 This is the spot for you if you enjoy real Kenyan craftsmanship! Kazuri Beads Cooperative is well-known for its exquisite, handcrafted ceramic beads and ceramics.
Kazuri Beads empowers underprivileged women by giving them opportunities to support themselves and their families having an opportunity to market their bead-making skills. The Swahili word for the cooperative, "Kazuri," which reflects the fine craftsmanship of their goods, is translated as "small and beautiful" in English.
A visit to Kazuri Beads Cooperative (map) offers a meaningful experience and provides the opportunity to appreciate the cultural heritage and artistry of Kenya while making a positive impact on the lives of the women involved in the cooperative. 
15. Get some exercise in by hiking up Mount Longonot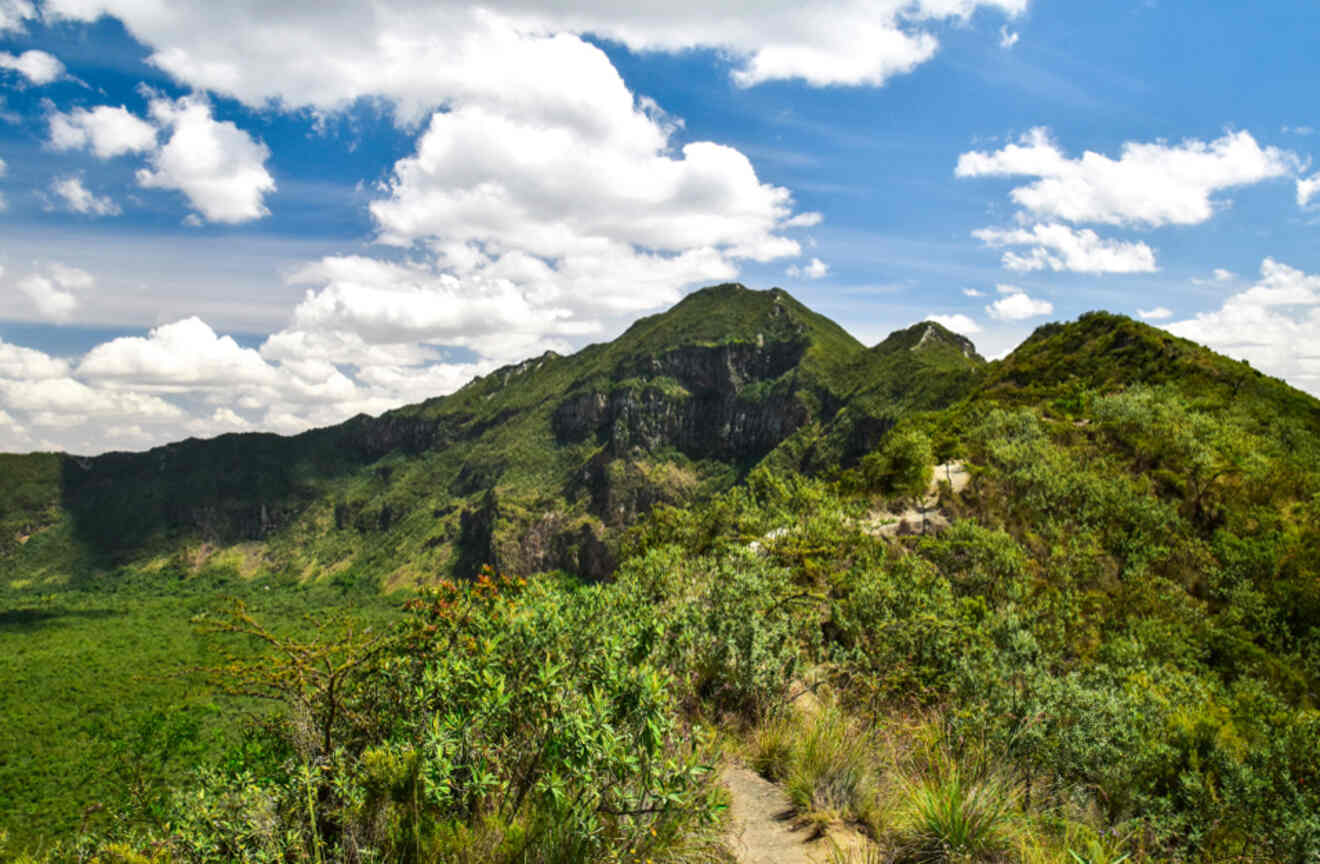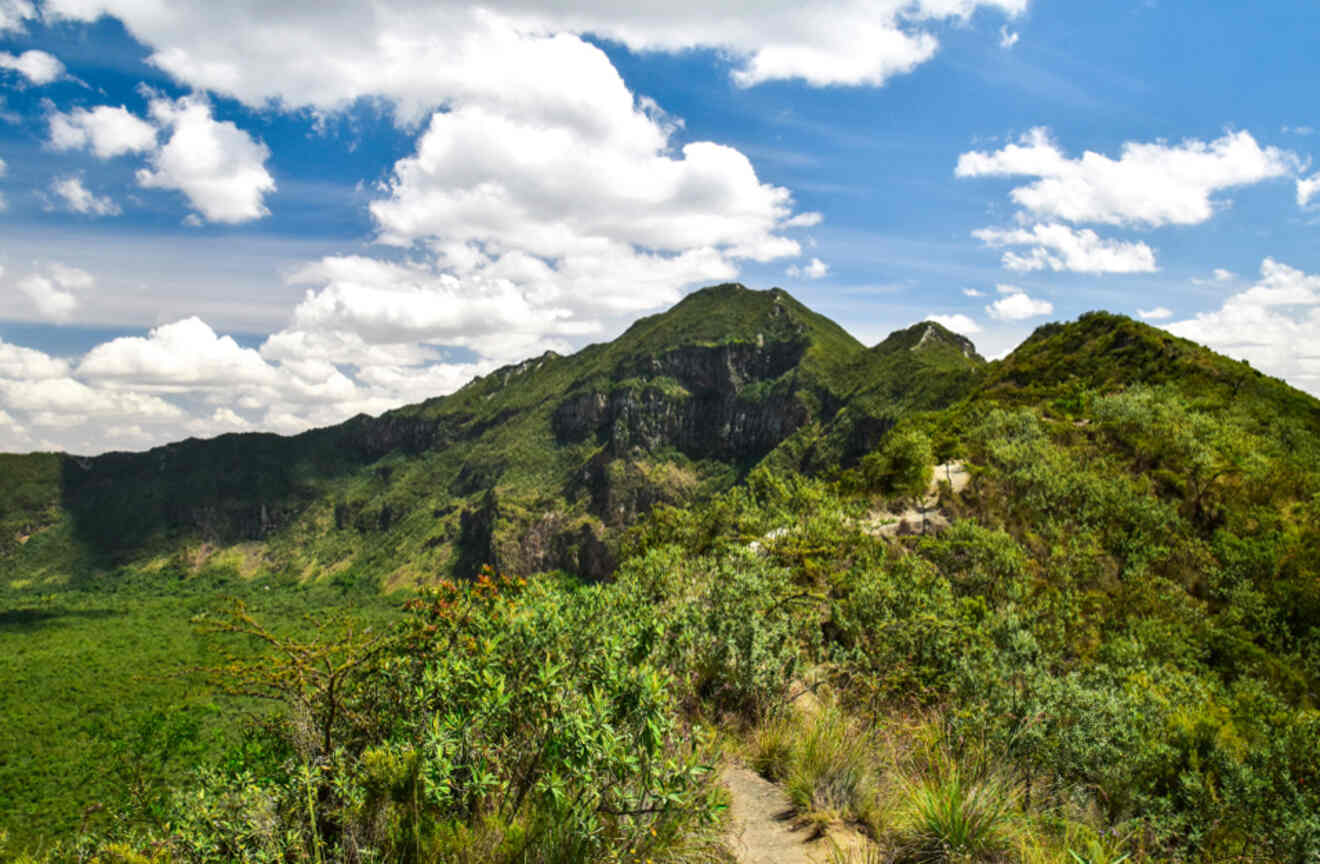 All hiking fanatics, this is for you! Mt. Longonot, which is about an hour west of Nairobi, is located at an elevation of approximately 2,780 m (9,110 ft) above sea level and provides hikers with stunning panoramic views of the surrounding areas and the enormous Lake Naivasha.
The hike usually takes 3 – 4 hours to complete. Along the route, you'll come across unusual plants, animals, and even birdlife that have adapted to the severe circumstances of the volcano. If you love hiking, then summiting Mt. Longonot should definitely be on your list!
PRO TIP: the best time to go on this hike is between May and October. If you are going in the hotter months (November – March), be sure to take lots of water and sunscreen as it can get really hot!
16. Spend the night enjoying Nairobi's vibrant nightlife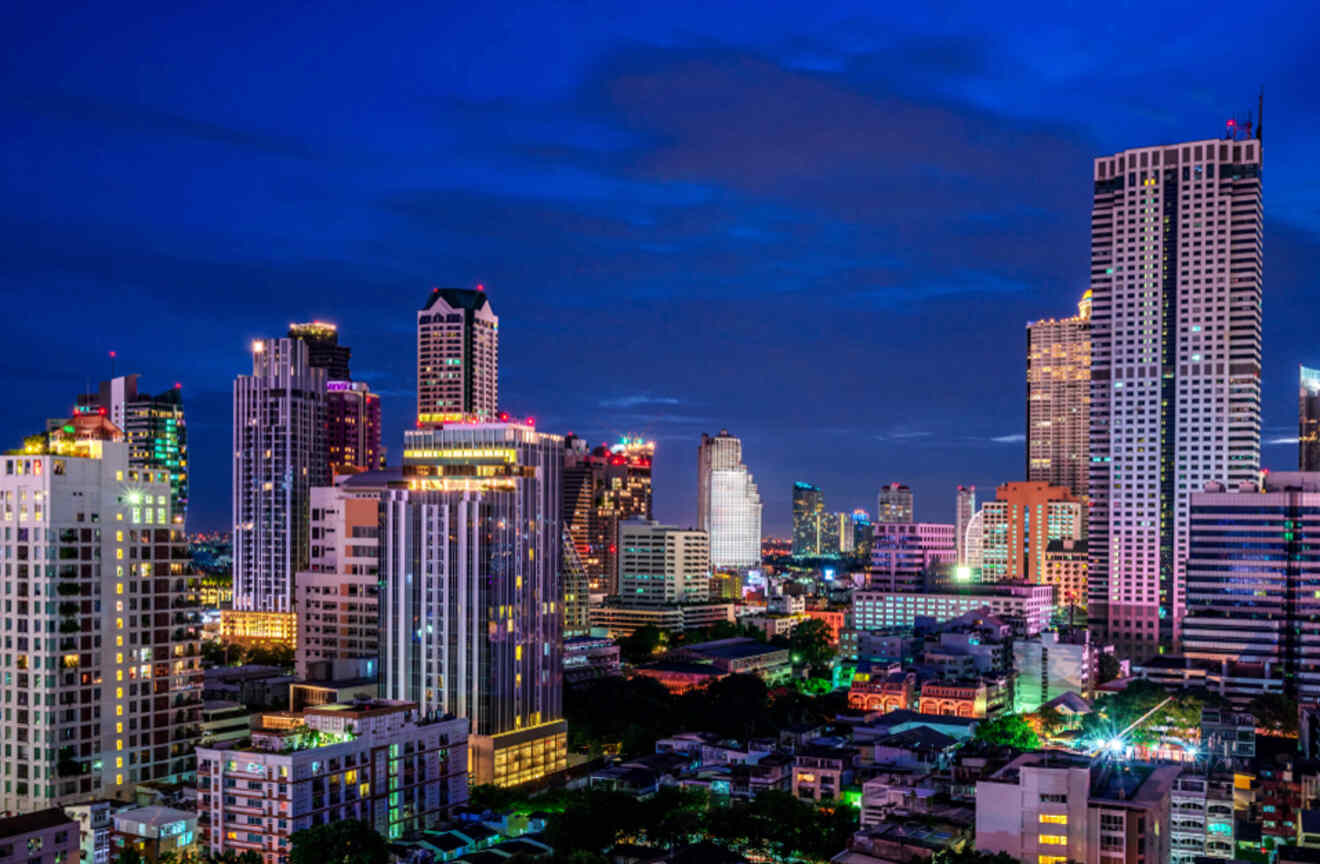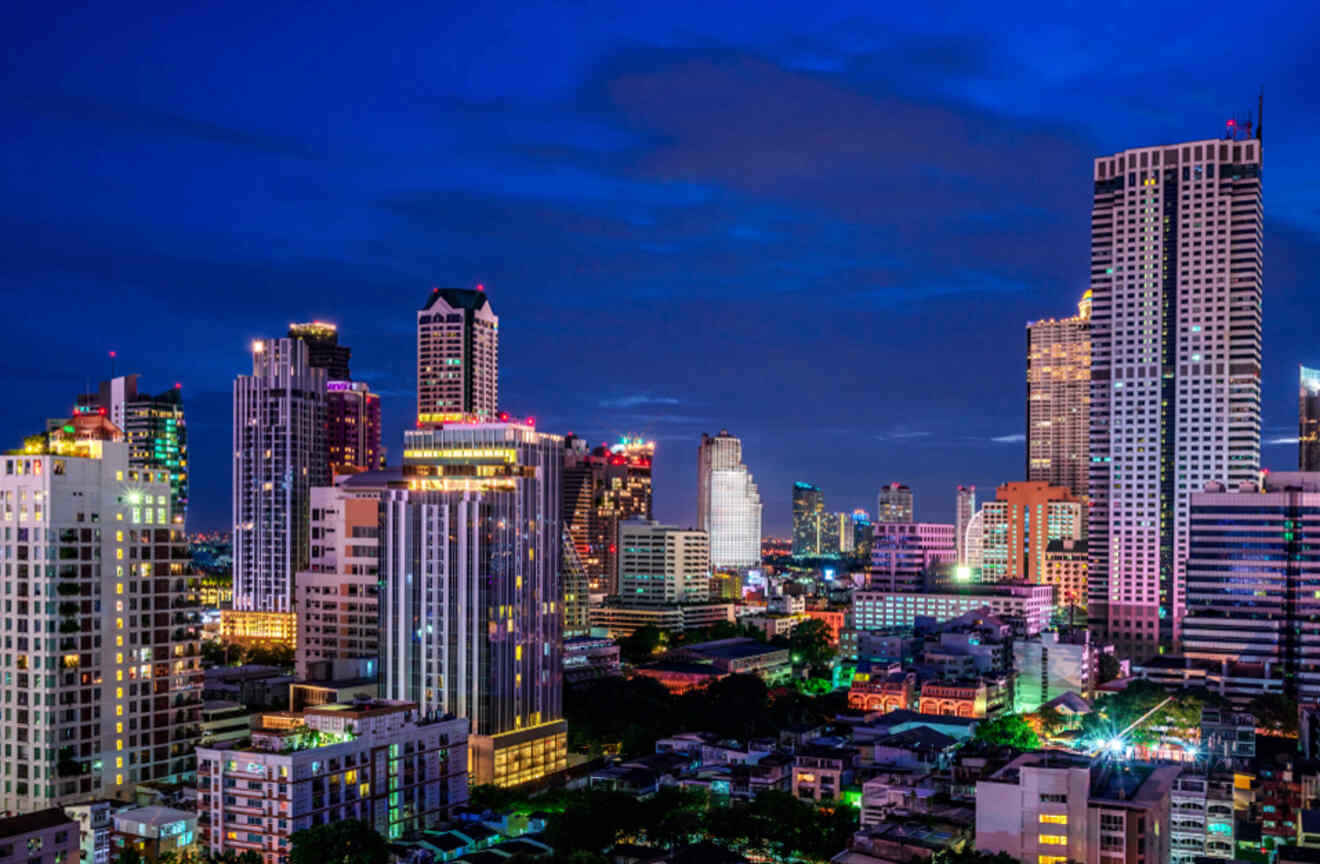 Anybody who has been to Nairobi will know that the city comes to life at night! The nightlife in Nairobi is dynamic and diversified, catering to a variety of tastes. There are numerous nightclubs and live music places where you may see both regional and worldwide musical talent!
Nairobi's nightlife is a reflection of its mixed population and produces an energizing mood that keeps the city alive well into the early hours of the morning, with clubs playing a mix of African, Western, and mainstream music.
PRO TIP: beware of pickpockets as they mostly operate at night, so make sure to switch your SIM card to a "cheaper" smartphone during your travels, especially if you plan to enjoy Nairobi's nightlife.
17. Watch local artisans craft glass products at Kitengela Glass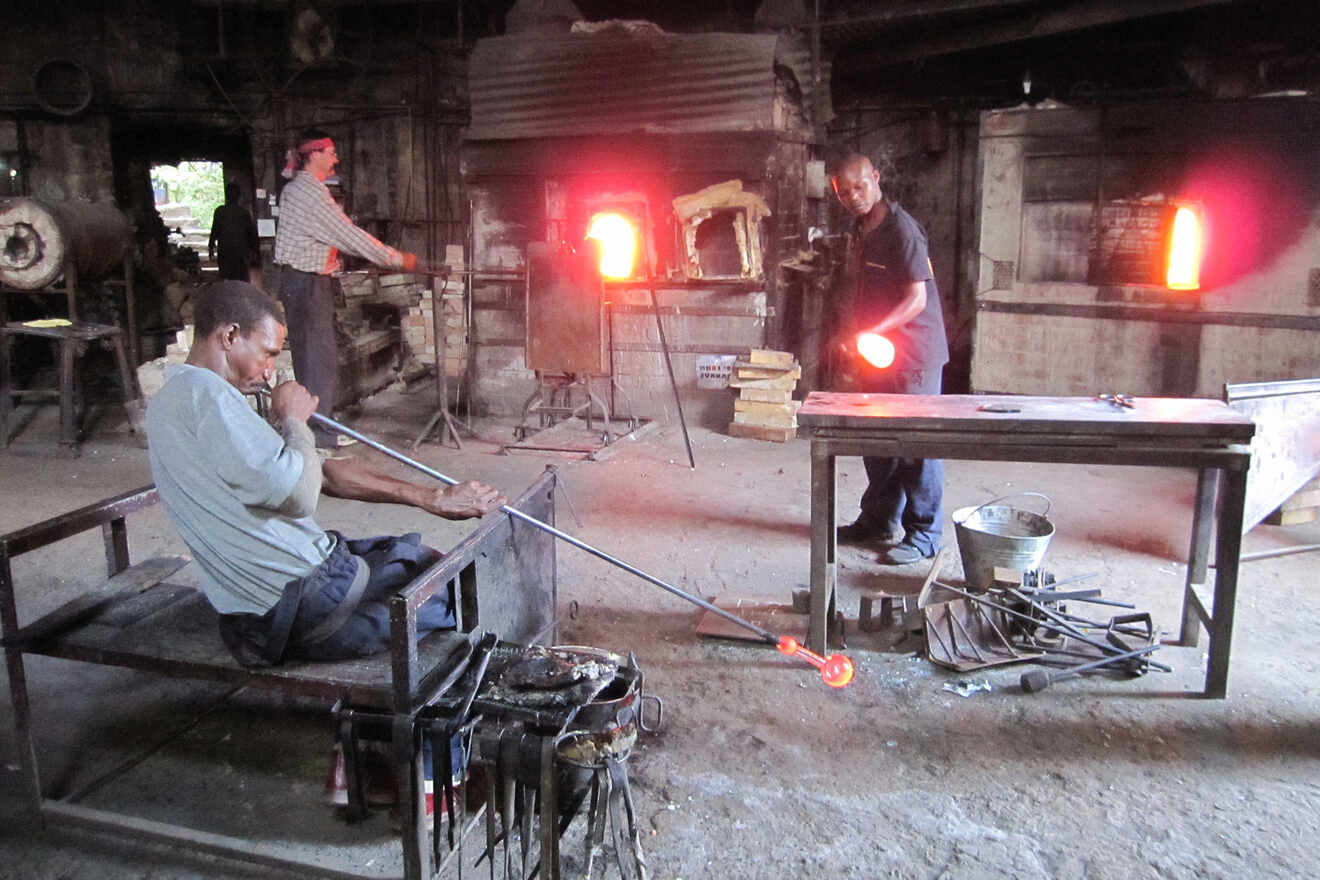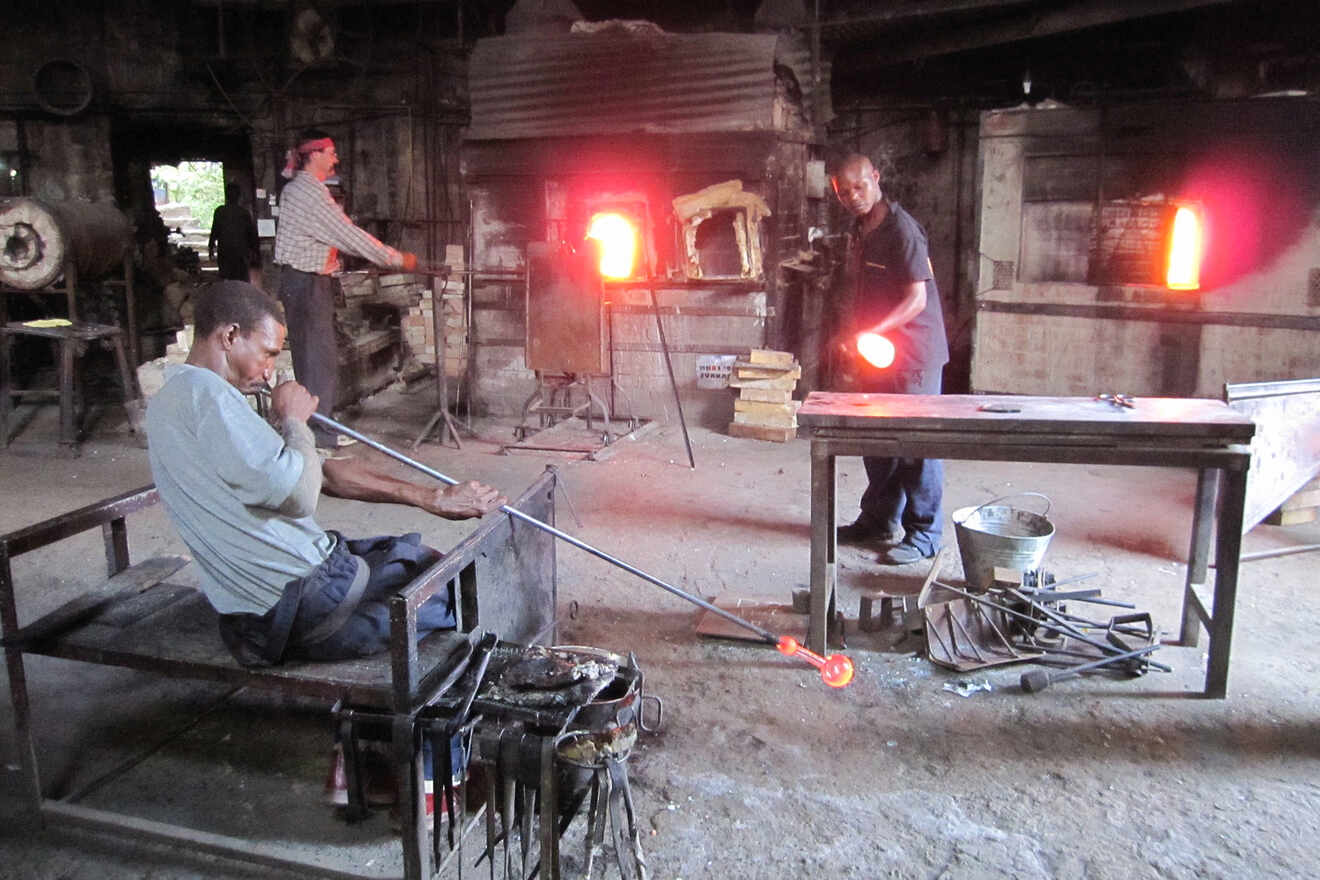 Kitengela Glass is a glass art and recycling center located in Kitengela, about a 30-minute drive outside the city. The center is famous for its beautiful and unique glass creations made from recycled materials.
When you visit Kitengela Glass, you can witness the fascinating glass-blowing process, where skilled artisans transform discarded bottles and other glass items into stunning works of art.
If you are a book lover like me and decide to wake up one morning and want to have a relaxed, low-key type of morning, then I'd recommend heading over to Cheche Books and Café (map).
The bookshop mainly focuses on African literature and poetry, which makes it the perfect haven for anyone who would like to deepen their knowledge about Kenya and Africa as a whole. The store is on a serene and green compound with a beautiful garden and café restaurant. 
Practical information about Nairobi
After outlining all the great things you can do in Nairobi, let's have a look at some practical information. Having spent the last few years here, I'm happy to share with you the best places to stay and how to get around. 
Where to stay
Nairobi has many accommodation options for various budgets, so let's have a look at some of the best ones in the city for every budget: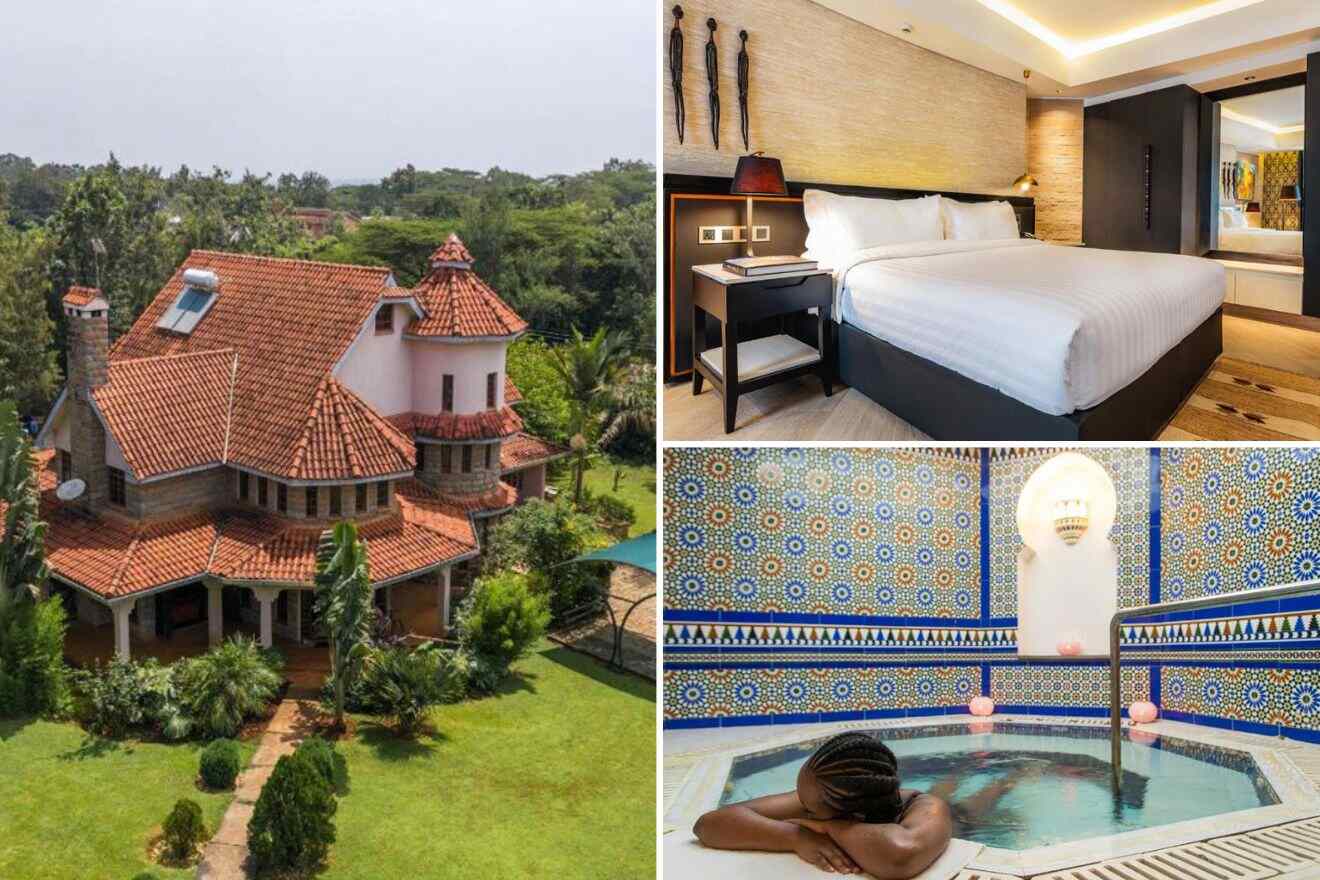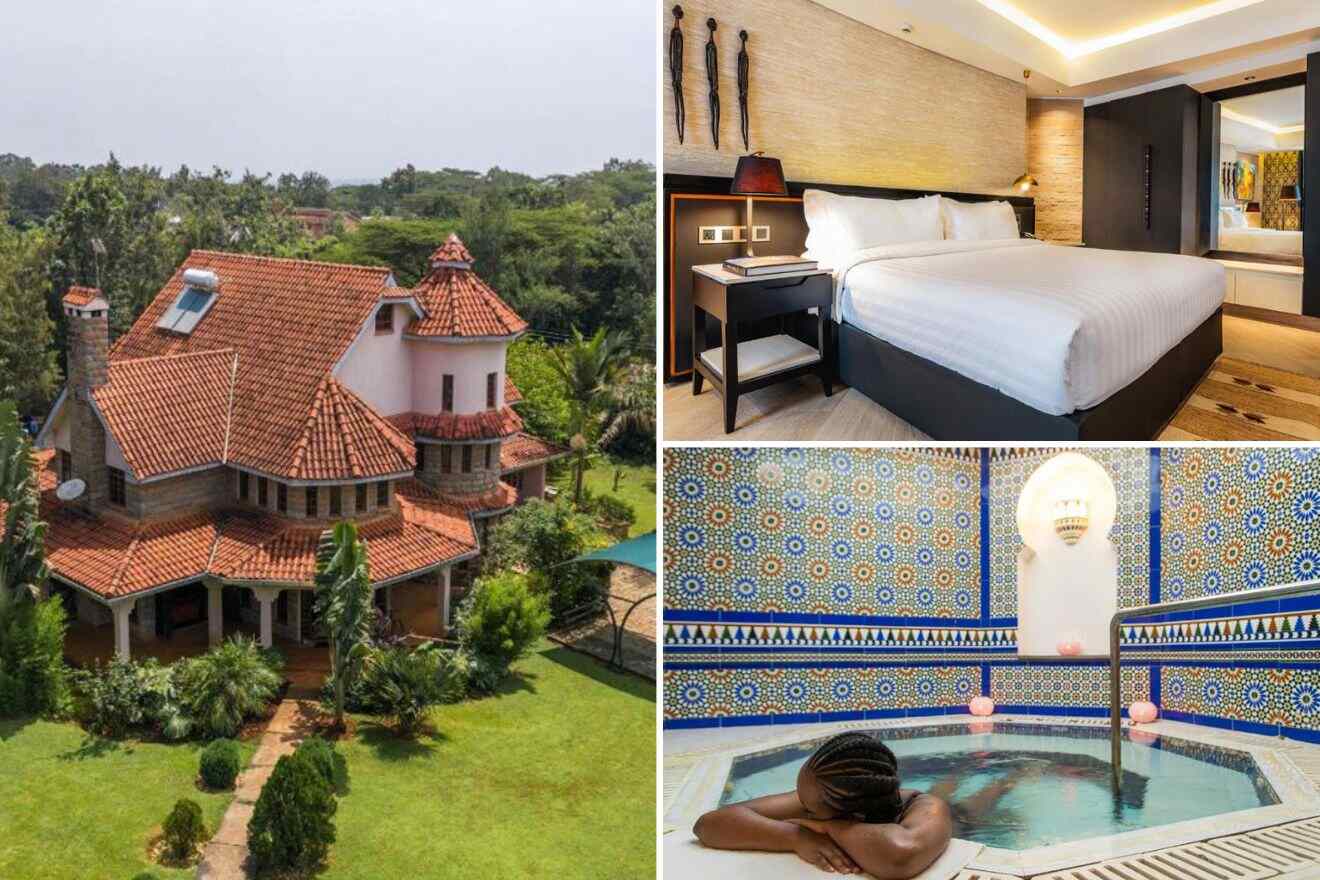 Check for more hotels in Nairobi
How to get around Nairobi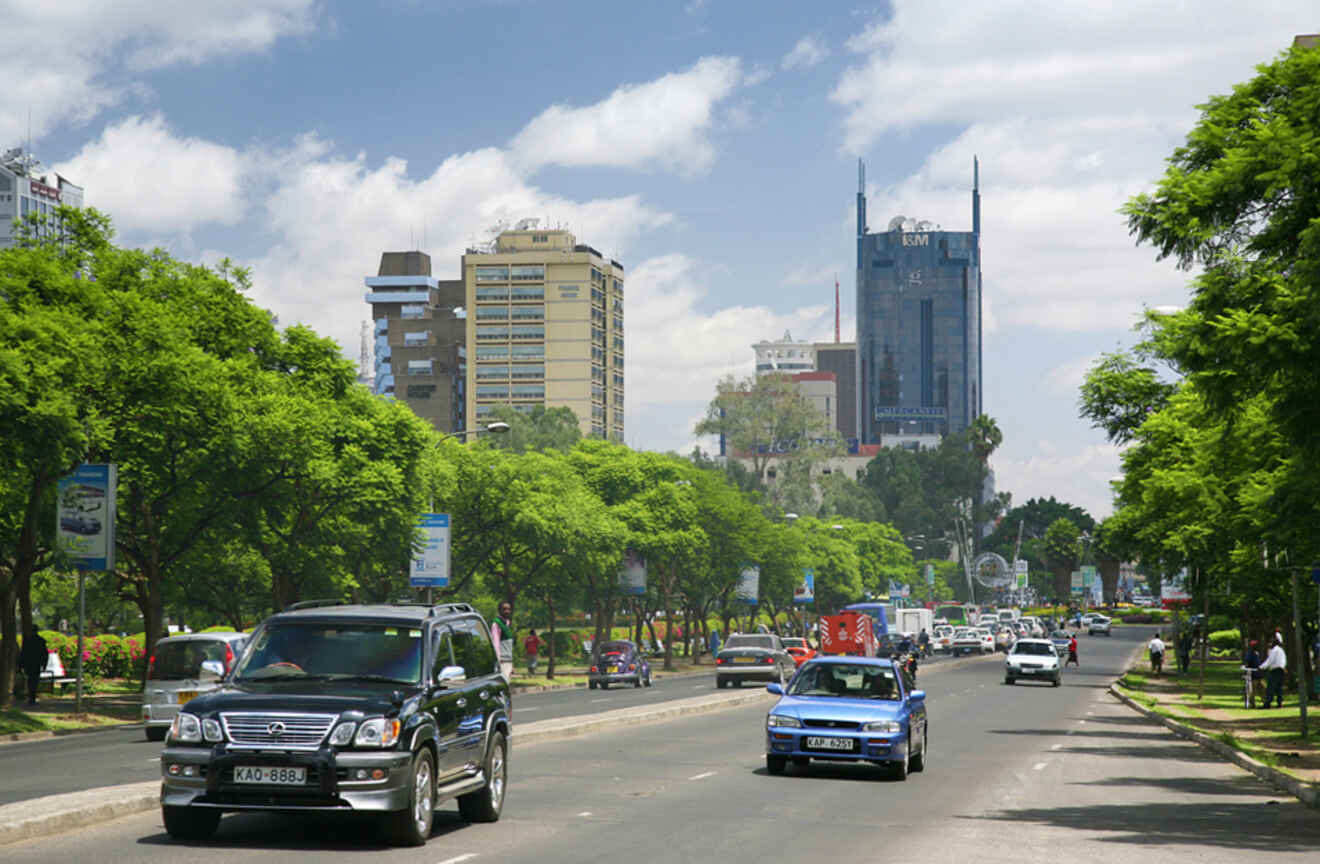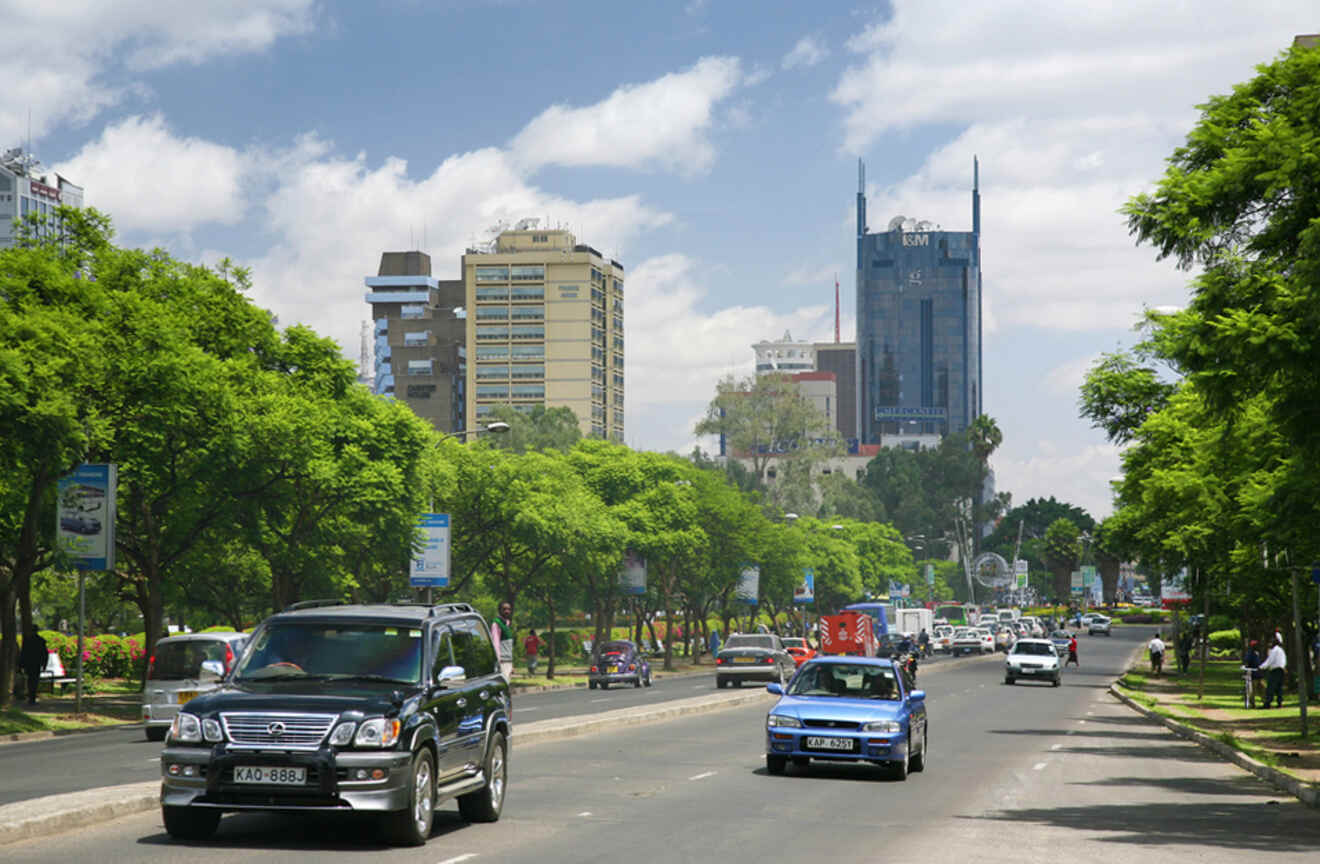 The best way to get around Nairobi is Uber. It's the most affordable option and quite convenient as the waiting time is no longer than 5 minutes. Just make sure you have internet, either through roaming or by buying a local SIM card upon your arrival. 
FAQs about things to do in Nairobi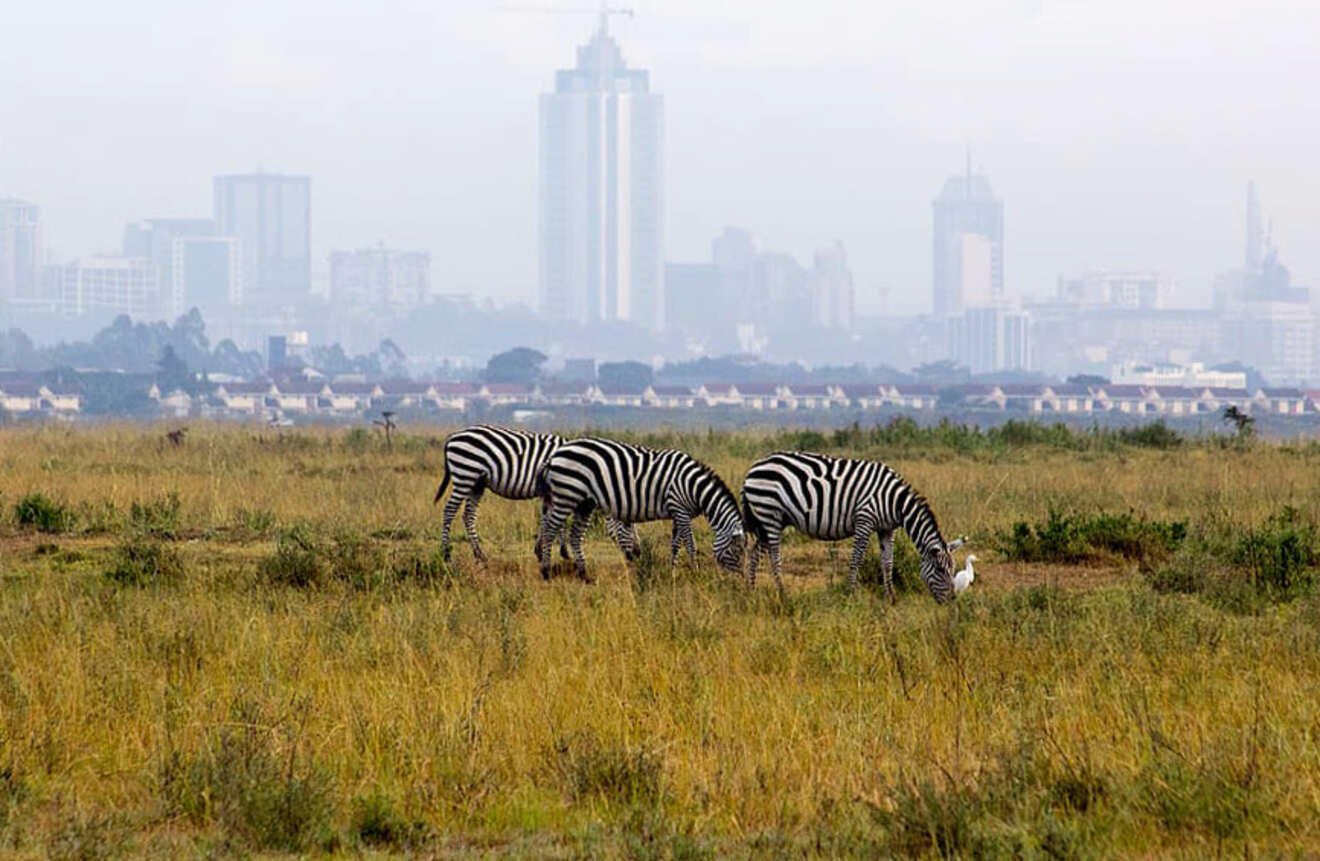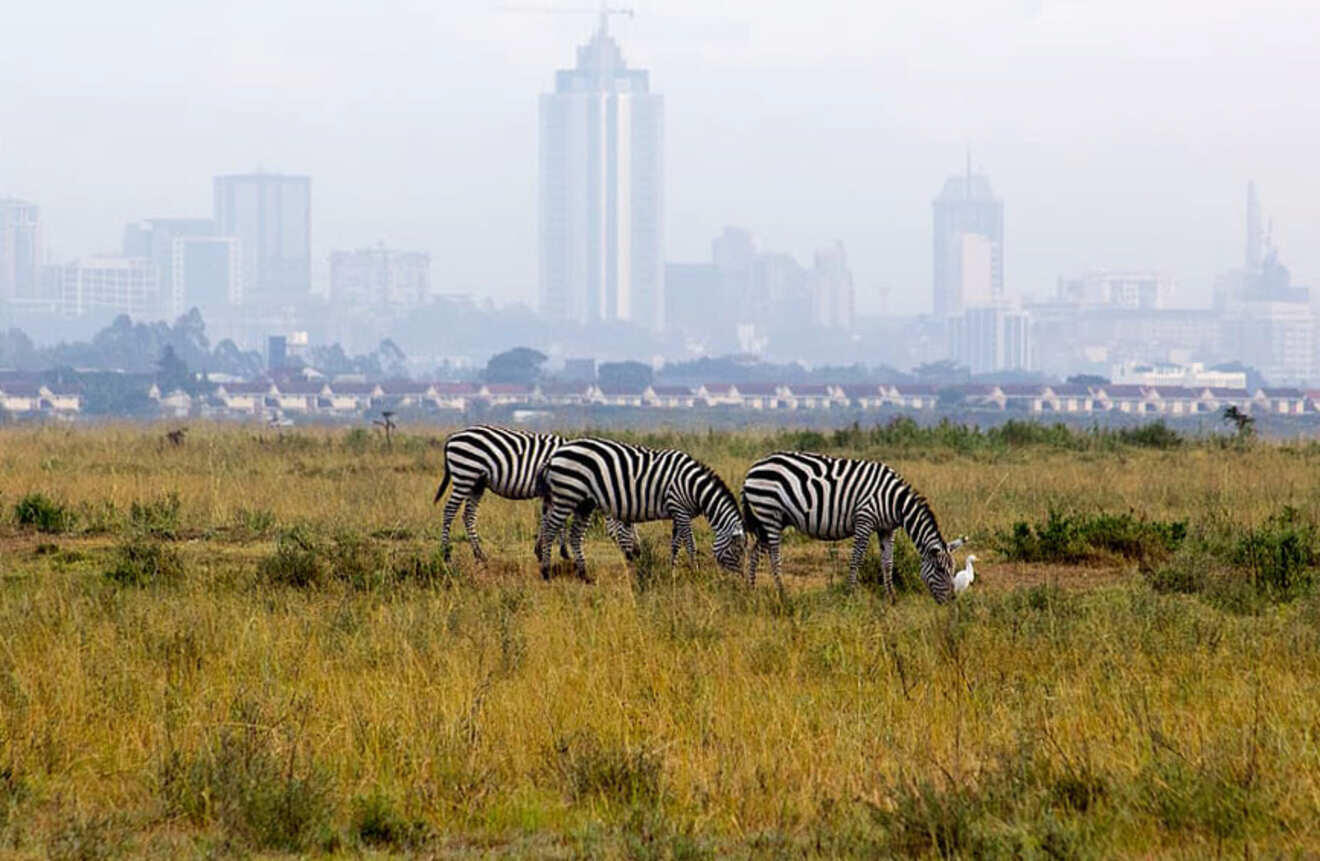 ⚠️ Is Nairobi safe?
Nairobi is one of the safest cities in Africa and very tourist-friendly, but as with any other big city, you always need to be careful of your surroundings and avoid certain parts of town, especially as it gets dark. 
🥇 Is Nairobi worth visiting?
As a Nairobi native, I might be a little bit biased, but I say yes! Kenya, in general, needs to be on everyone's bucket list if you would like to experience magical wildlife viewing, but Nairobi is best for a mix of safari adventures and urban experiences. 
📅 How many days should I visit Nairobi?
It depends on your personal interest. However, I'd suggest spending 2 – 3 days in Nairobi should give you enough time to see all the major attractions without having to hurry from place to place. 
💑 What are some fun activities for couples in Nairobi?
Nairobi, Kenya, has many activities for couples, but my personal favorites are going on a safari tour, feeding baby elephants and giraffes on tour, and going for lunch at the Giraffe Manor.
Conclusion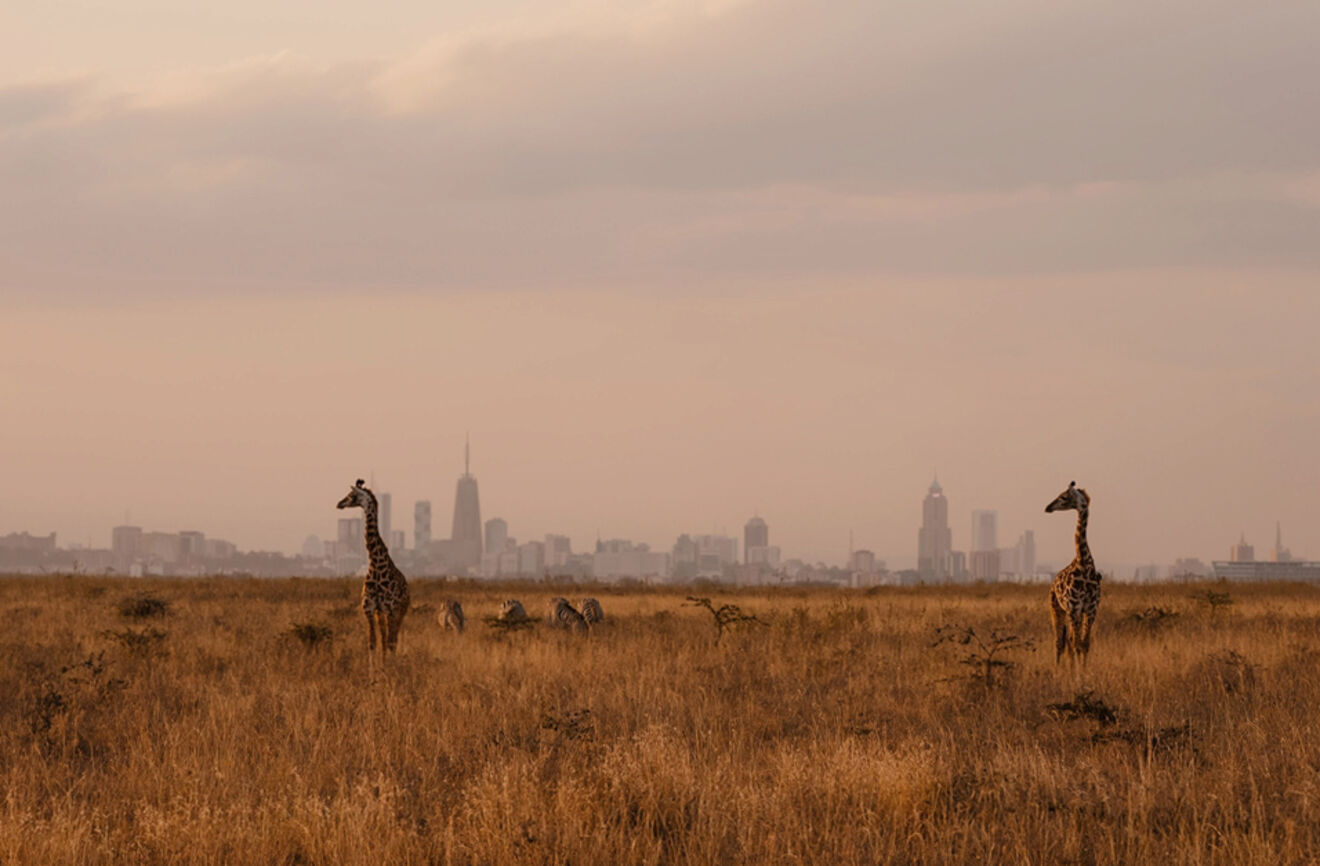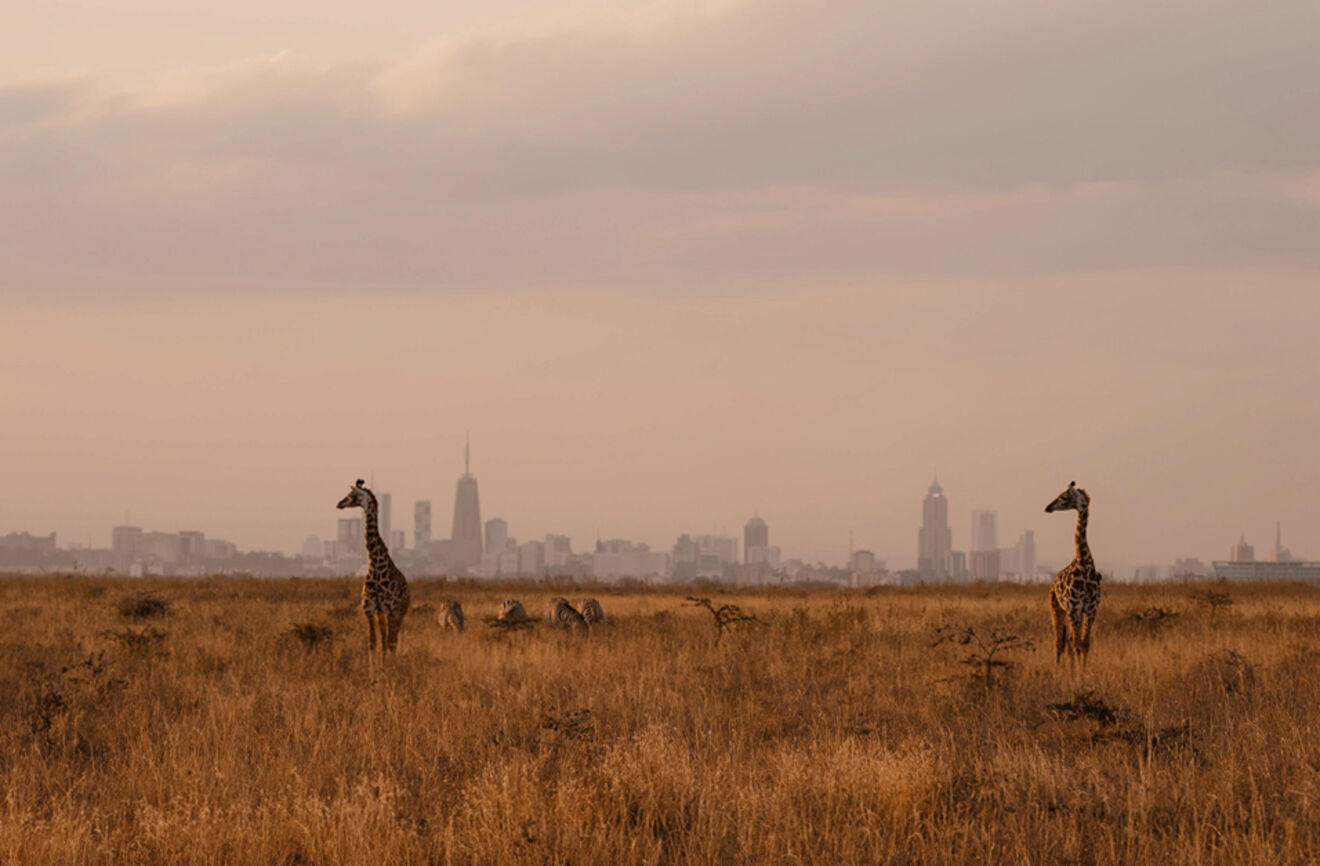 In conclusion, you can experience a wide range of thrilling and interesting things to do in Nairobi, as we've seen in this list. There is something for everyone to enjoy, from going on a safari at Nairobi National Park to feeding giraffes at the Giraffe Centre and learning about Kenya's rich cultural past at the Nairobi National Museum.
I'd recommend everyone to indulge in the vibrant culinary scene of the city, as well as go on an adventure in Karura Forest and browse the local markets for one-of-a-kind items! It's the ideal place to stop before beginning your adventurous safari journey in one of Kenya's exhilarating national parks for animals!
Are you excited for your trip? Have I missed anything? Drop a comment below, and don't forget to book your tours and hotels in advance!
Have a nice trip,
Sidney
---
Pin it for later!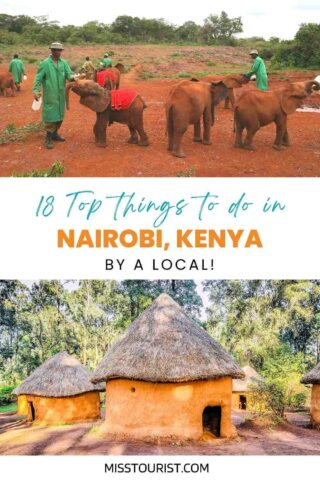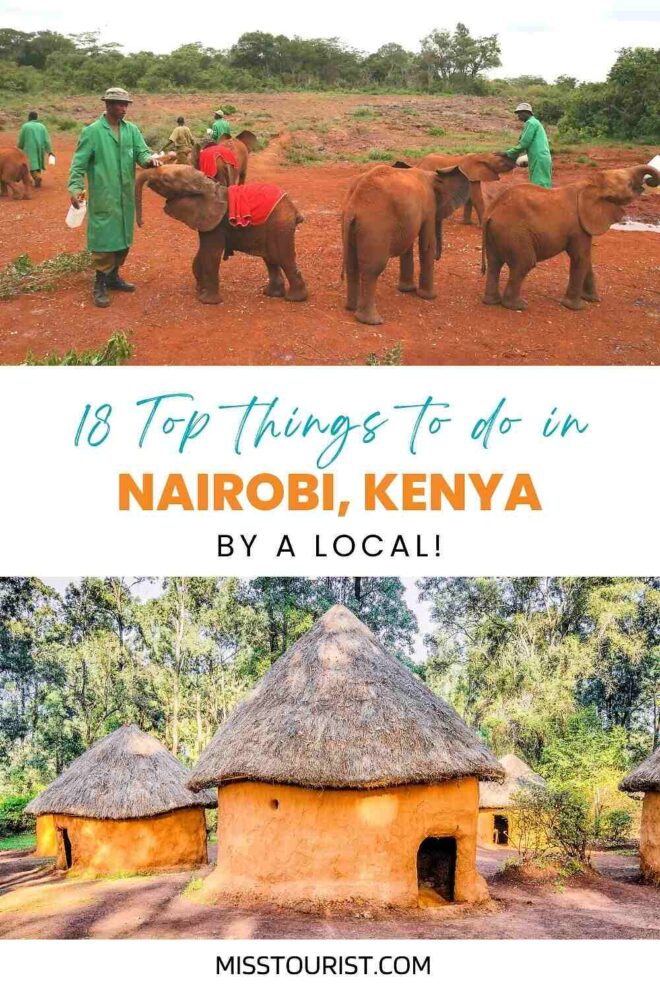 Pin it for later!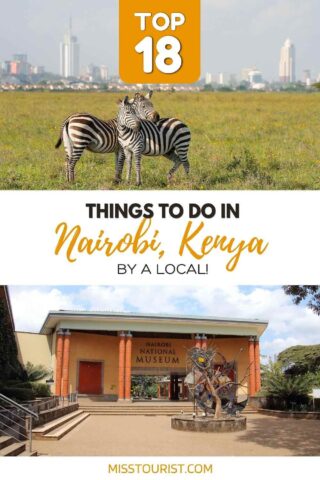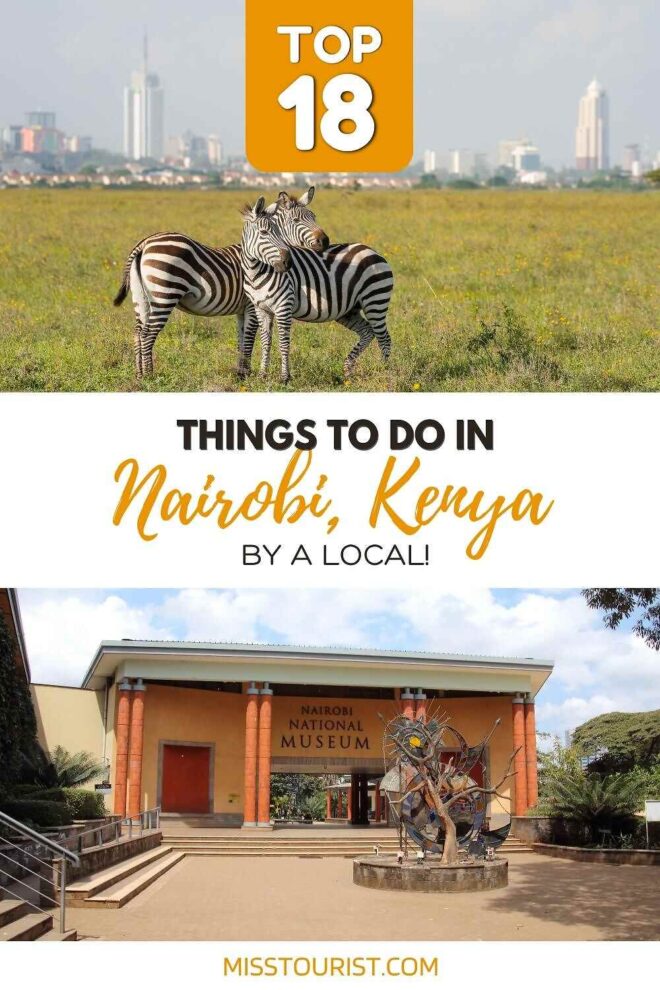 Products You May Like