18 Unique & Memorable Things to Do in Marco Island
Located on Florida's Paradise Coast, Marco Island is the tropical getaway you've been searching for.
With a unique location between Naples and the Florida Everglades, Marco Island has so much to offer visitors and locals alike.
Whether you are looking for your next nature adventure, soaking up the sun on the beach, amazing shopping and restaurants, or fresh Florida seafood, it's time to start packing because your next tropical escape awaits you!
As a Florida local who travels all over the state for adventure and fun, I am going to give you the inside scoop on the absolute best things to do in Marco Island!
This is not your generic blog post written by someone who has never even been to Marco Island. This is your inside look into what Florida locals do when they go and all the best-kept secrets of Marco Island! We'll go through all the best activities for beach lovers, culturists, partygoers, families, and nature lovers!
Buckle up! It's going to be a super fun (and relaxing) ride.
If you are in a hurry
Here are the main things to book in advance:
1. Things to do in Marco Island for beach lovers
If you're a beach lover, I've got you covered! Marco Island is the IDEAL place for sun worshippers and water babies. Here are the 5 best things for you guys to do!
1.1 Explore the dome-like structures at Cape Romano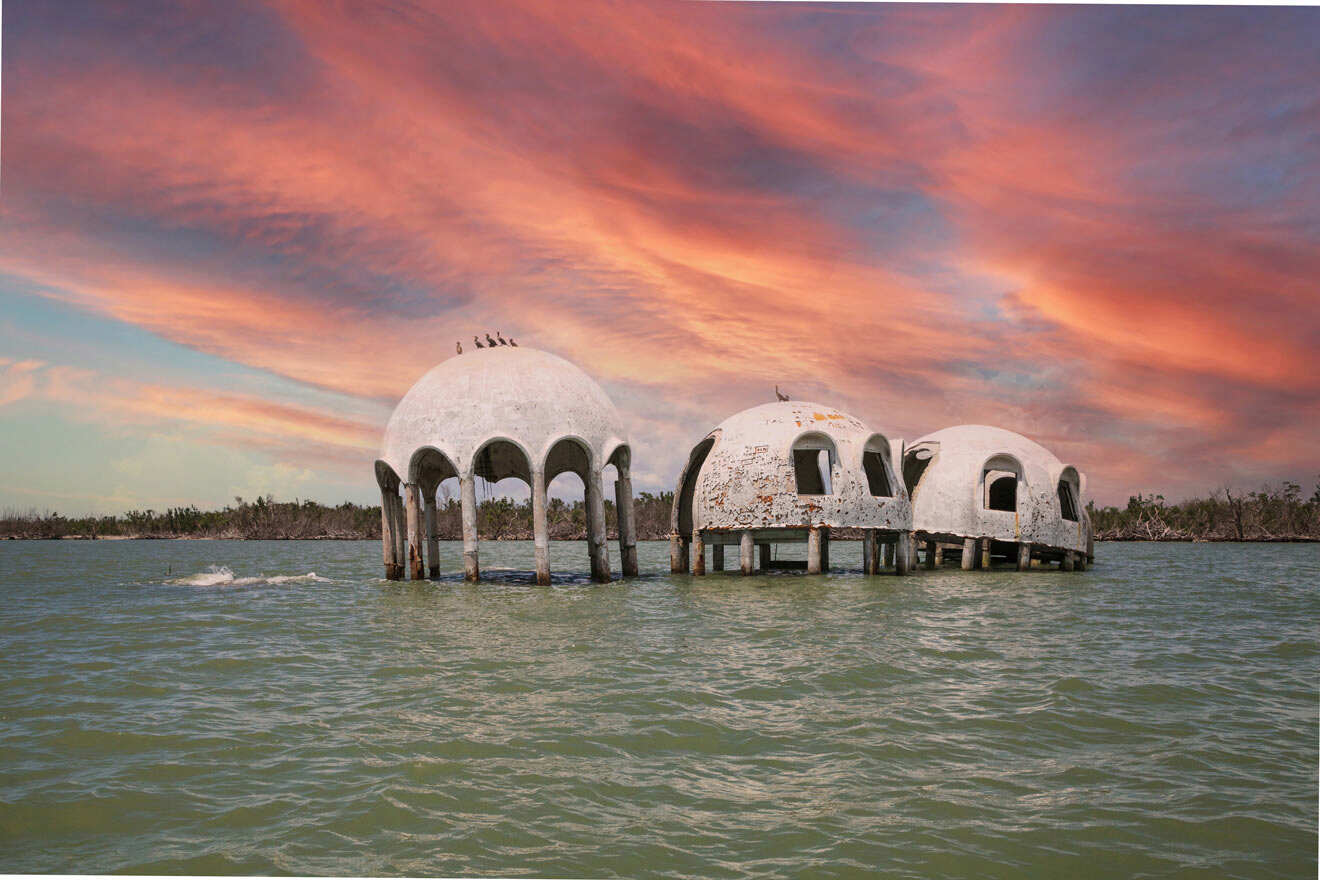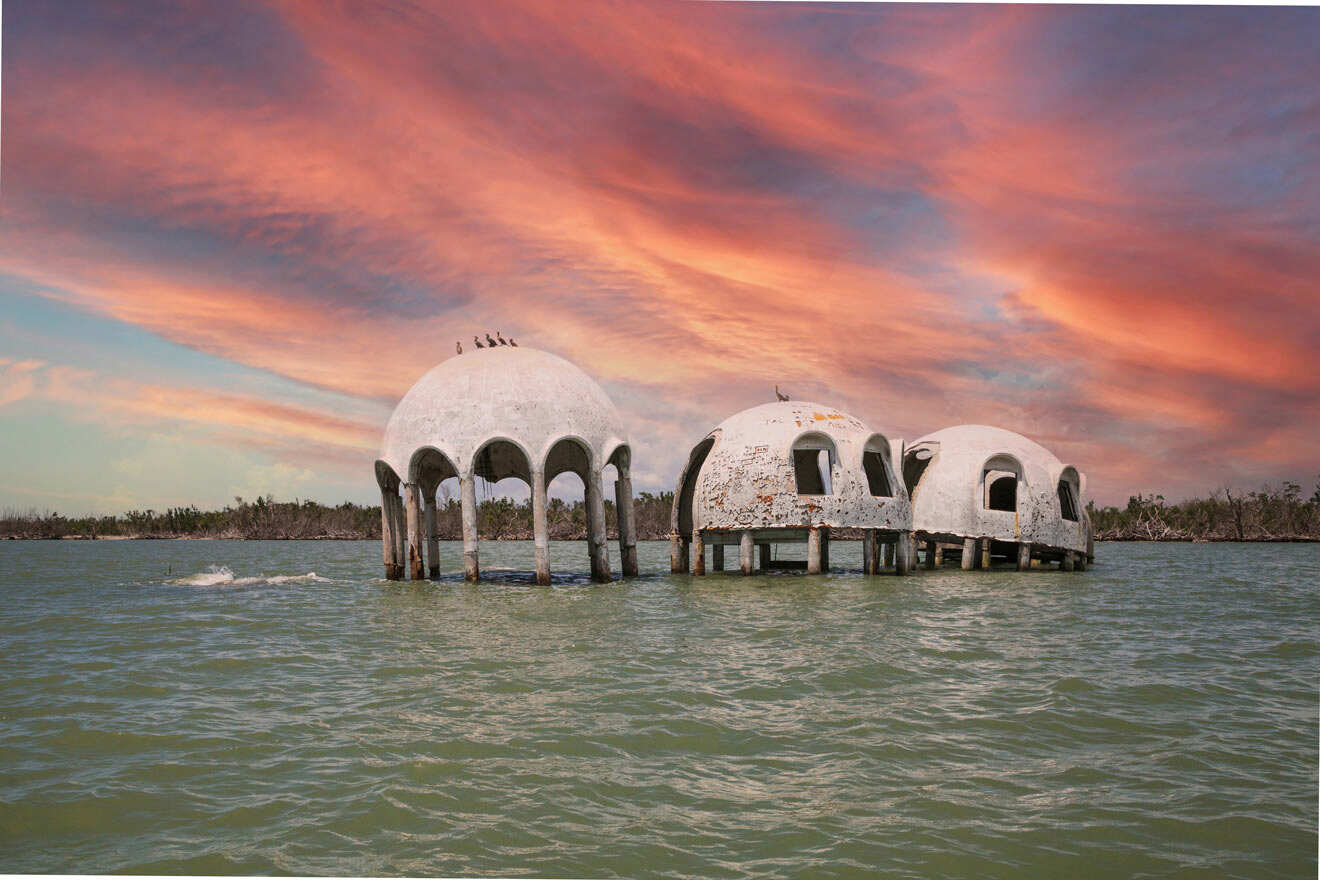 Bizzare, unique, and surreal stand the Cape Romano dome-like structures, the target of local lore, and an overall incredible experience to witness.
These abandoned dome-like structures stand tall in the waters of the Ten Thousand Islands. Reclaimed by the waves, these alienesque, ultra-modern dome structures made of concrete were once luxury vacation homes!
Accessible only by water and about 300 feet off the southernmost tip of Marco Island, it's truly incredible that these structures are still standing after years of impact and hurricanes.
Taking the shapes of igloos on stilts, the rooms were heated with fires lit beneath the structures in concrete pylons. The dome shape is not without reason as well! The shape was designed to collect and use rainwater throughout the unique structure.
Even though these structures are incredibly resilient when it comes to hurricanes and storms, given their location IN the ocean, natural erosion has deemed the dome vacation homes completely unlivable 🙁
Now, these extra terrestrial-looking structures are nothing but a super cool photo op and an incredible architectural sight to explore via kayak or view from a distance!
If you want to see the dome structures and explore the surrounding area but don't feel like braving the sea in a kayak, check out this fantastic boat tour that takes you right up to the dome structures!
This tour is also a dolphin sightseeing (!!!) and shelling adventure for those who want an all-in-one experience in the Ten Thousand Islands.
PRICE: US$160
Book Your Dolphin Sightseeing Tour
1.2 Go on a kayak adventure through the Ten Thousand Islands
The Ten Thousand Islands is a nature lover and explorer's dream! A chain of small islands rising up from oyster beds between the mouth of the Lostman's River and Cape Romano.
Kayaking through the lush mangrove islands of the Ten Thousand Islands is an absolute dream. Teeming with life and literally thousands of islands to explore, there are neverending adventures just waiting to be uncovered!
The most popular and common area of the Everglades to explore is usually on the east coast of Florida. However, exploring the parts of the Everglades where the freshwater meets the ocean is a whole other ball game – and this incredible chain of islands happens to be a part of the wild Florida Everglades!
The Everglades National Park has multiple different microclimates and ecosystems located within the park. After all, the park is 1.5 MILLION acres!
When kayaking the Ten Thousand Islands, you have the unique opportunity to explore and adventure through all sorts of remote untouched islands and see some surreal local wildlife.
Exploring the Everglades National Park on your own can be somewhat intimidating. Let a guide show you the best ways to safely experience the West Everglades!
If you're looking for a more exciting way to explore than in a kayak, check out this two-person catamaran tour in the Cape Romano Ten Thousand Islands area! It's such a fun activity for couples and you may even spot some dolphins!
PRICE: From US$55 for kayaking, US$130 for catamaran tour
Book Your 2-Person Catamaran Tour
1.3 Unwind at Tigertail Beach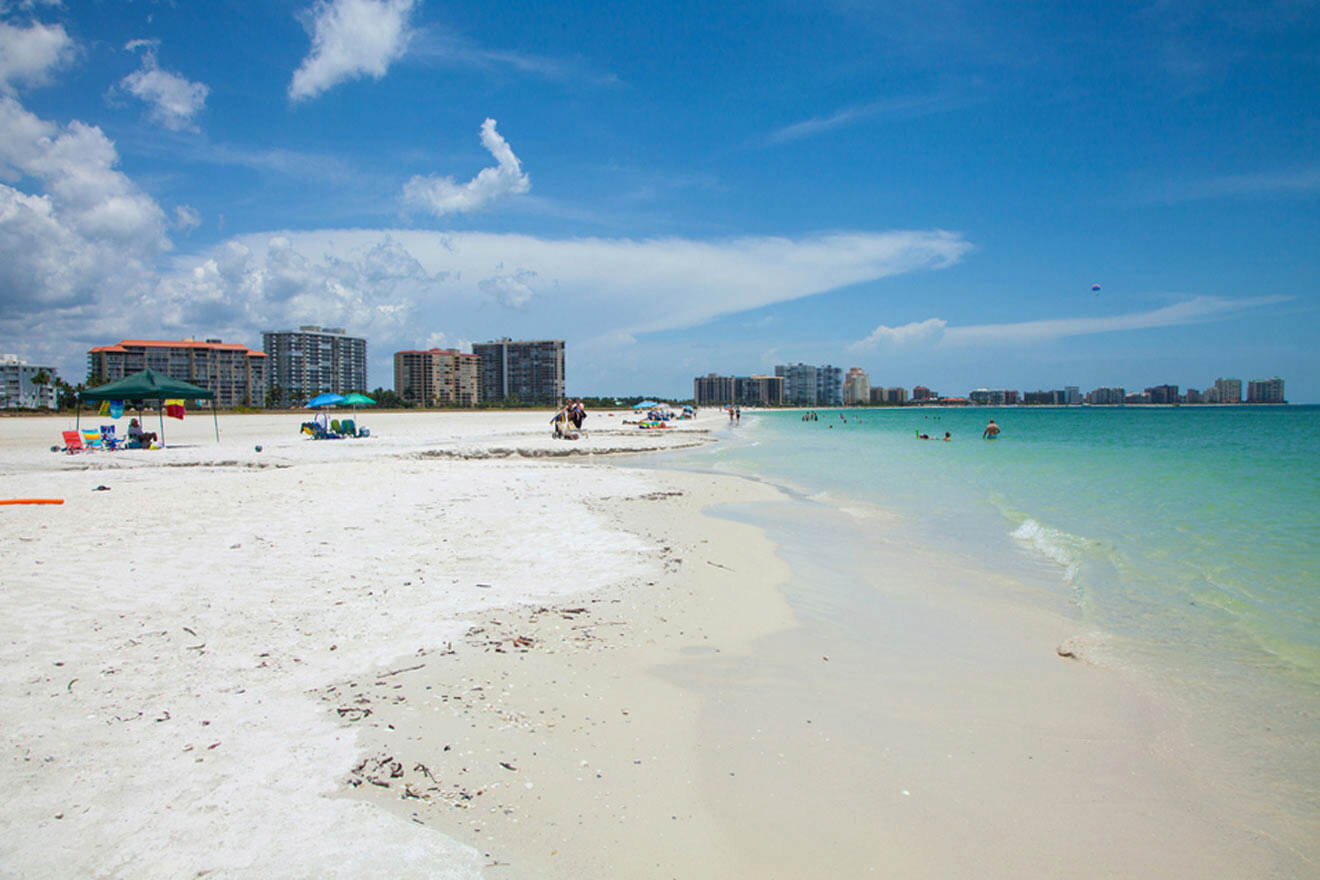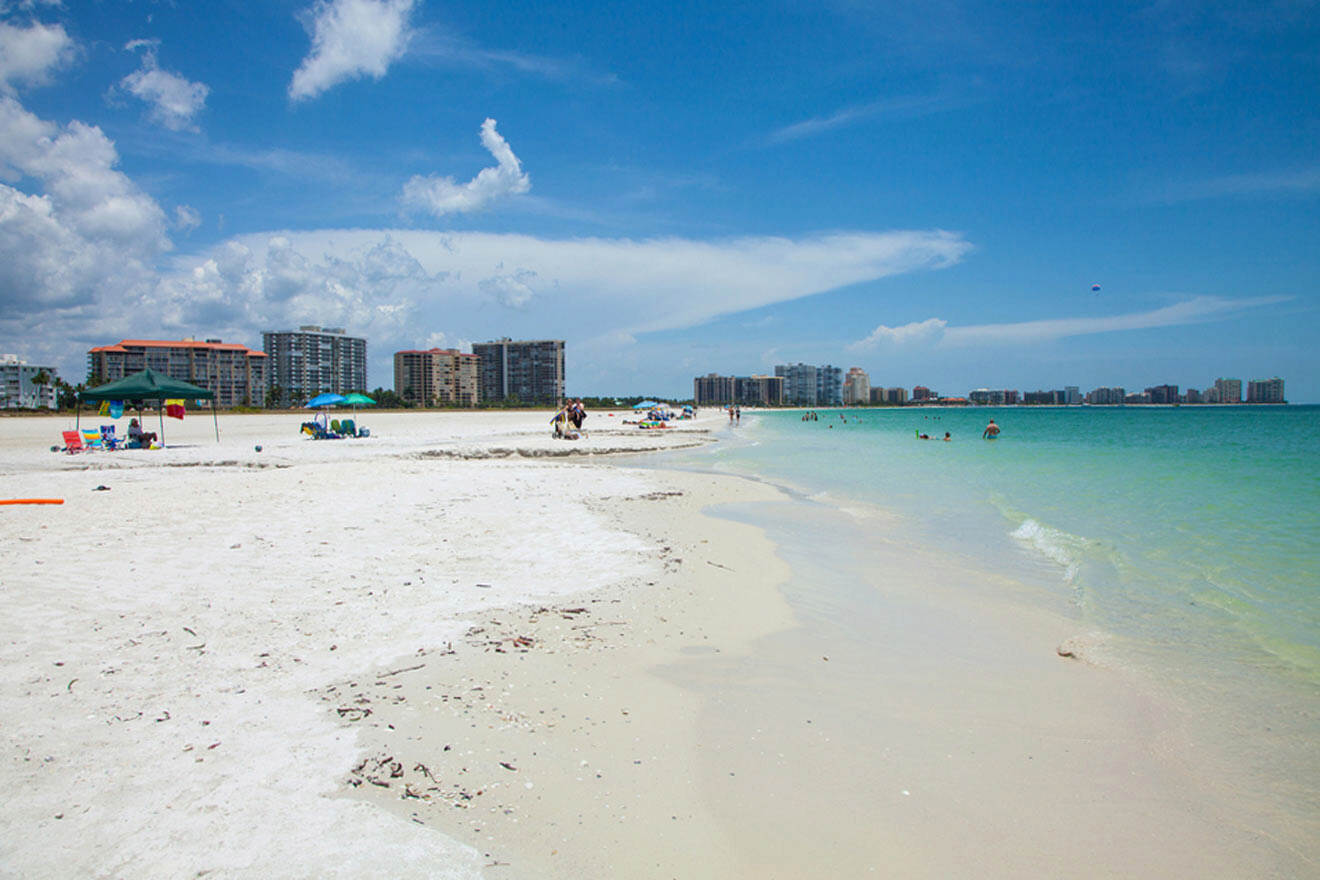 Marco Island, FL, is truly a hidden gem for nature lovers. Because of Naples' reputation for being an affluent shopping area, people don't realize just how magical its neighbor, Marco Island, truly is.
Tigertail Beach is well-known as some of the best beaches in Southwest Florida!
Local legend claims that the beach got its name "Tigertail" because of an Indigenous man who wore a long strip of panther skin that hung from his waist.
Quite fascinatingly, Tigertail Beach is split by a tidal lagoon. The innermost beach has a calm lagoon with shallow, safe waters ideal for small children and also makes for some killer fishing. A common sight is seeing mullet jumping right out of the water!
PRICE: It costs US$8/day for parking or US$1.50/hour for those who do not have a beach parking pass.
1.4 Splash around at South Marco Beach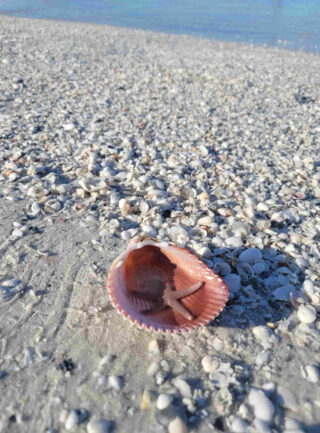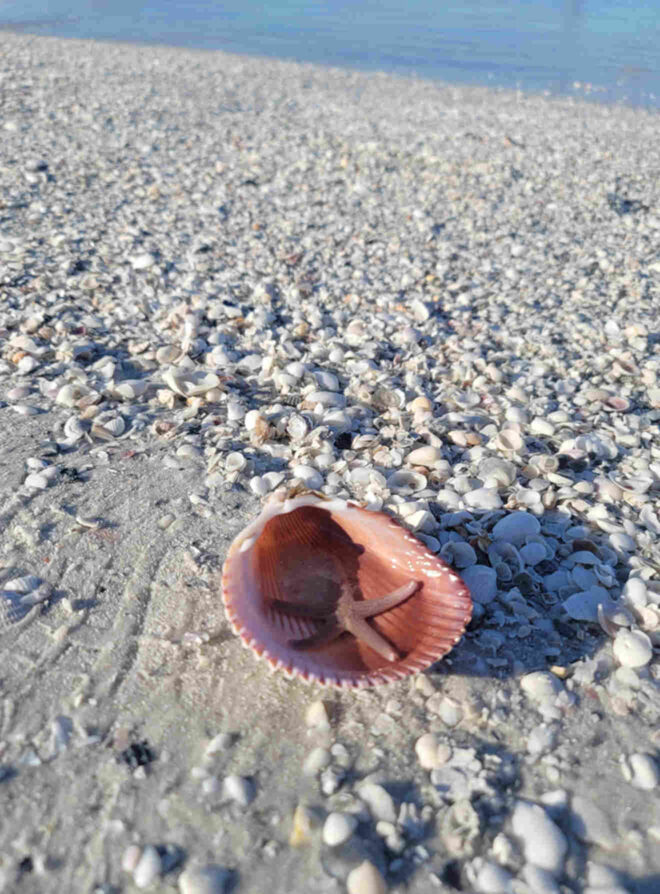 In Marco Island, FL, only two beaches are open to the public. One of these beaches is Marco Beach, one of Marco Island's most popular attractions for locals and tourists alike!
South Marco Beach is perfect for families looking to have fun in the sun. With a paved walkway and some restrooms, this is the perfect public beach to enjoy a day of soaking up the sun and dipping your toes in the warm Gulf waters. While the amenities are simple, it is just enough to have an enjoyable and memorable day at the beach.
The southwest Florida beach gem is an excellent place for dolphin and other wildlife viewings. Not to mention, the sunsets are just phenomenal!
Go shelling here, birdwatching, or take an adventurous tour to learn more about the area and level up the whole experience! This wildlife viewing and shelling tour around the Ten Thousand Islands area and Marco Beach is super fun for the whole family!
PRICE: US$85
Book Your Wildlife and Shelling Tour
1.5 Adventure to Keewaydin Island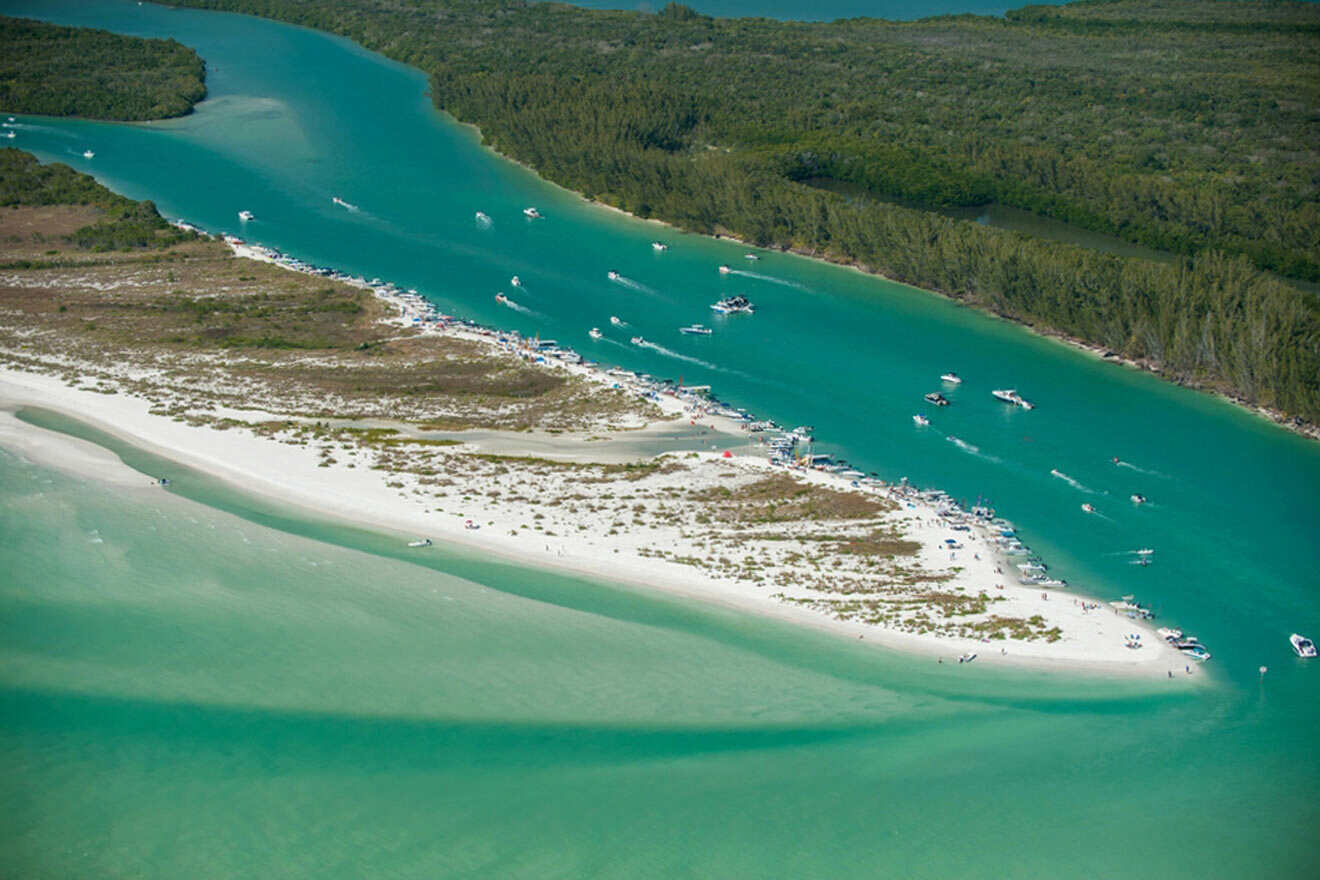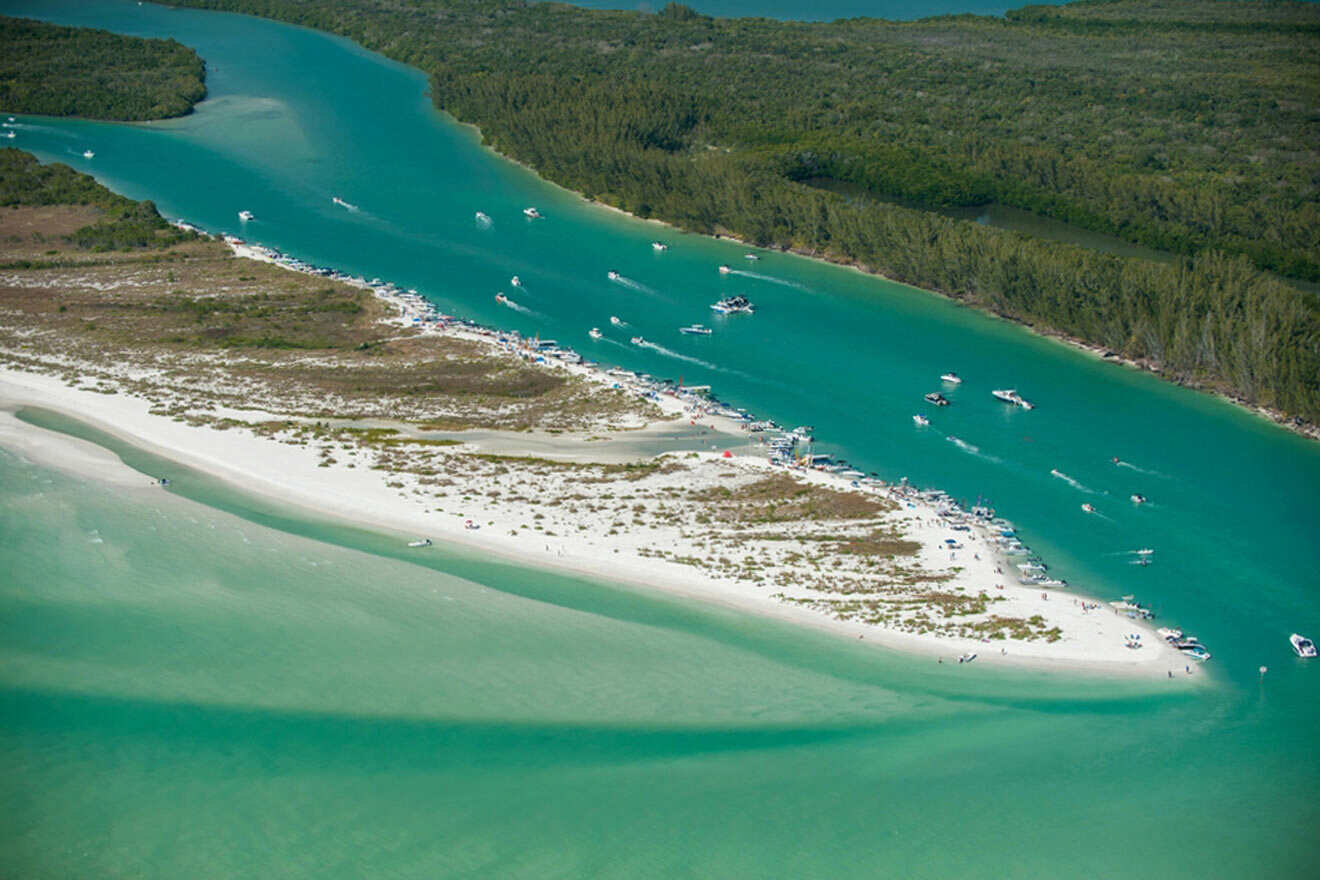 This barrier island located between Naples and Marco Island is deserted for most of the year, except for some major holidays when people anchor their boats around the island and enjoy the views.
Accessible only by boat and just 30 minutes from Marco Island, Keewaydin Island is truly a nature lover's paradise! This is a great thing to do with the family in Marco Island.
Shelling is one of the most popular activities when visiting Keewaydin Island, aside from nature viewing and exploring.
Check out this eco-shelling tour of Keewaydin Island! You'll go on a little cruise, a nature walk, and keep an eye out for those shells!
PRICE: US$85
2. Things to do in Marco Island for culture lovers
If you're a lover of all things culture, Marco Island has plenty of exciting places to visit! Here are the 3 best places to go in Marco Island to soak up some culture.
2.1 Visit the Marco Island Historical Museum
The Marco Island Historical Museum is an excellent way to get to know the fascinating history of this beautiful barrier island and its important role in Florida's natural history. Operated by the Marco Island Historical Society, this is one of Marco Island's best things to do with the family!
This museum preserves the area's local history and is an excellent resource for learning about the Original Peoples of Marco Island, the Calusa.
They even have a huge reproduction of a Calusa tribal village that provides some insight into how the island looked prior to European colonization.
You will also see historic artifacts, photographs, and first-hand accounts of some of the first colonizers who settled on the Indigenous land of Marco Island.
You can learn about the timeline from when this island was a small fishing village that honored the land to now being a developed, tourist-fueled island.
One of the most famous and intriguing aspects of the Marco Island Historical Museum is the Key Marco Cat Statue Replica! This statue replicates a half-man, half-cat creature kneeling on the Earth.
Back in 1896, the original statue was unearthed during a Smithsonian expedition. You can find the replicated version sitting right in front of the Marco Island Historical Museum!
PRICE: Free
2.2 See some local art at the Marco Island Center for the Arts
The Marco Island Center for the Arts is an excellent activity to do with the family in Marco Island, FL. What better way to get to know an area than to view some local art?
The Marco Island Center for the Arts focuses on uplifting local and regional Florida artists! With natural, bright, and vibrant Florida-themed colors, the art showcased perfectly reflects Florida's tropical and colorful nature.
Influenced by Florida's incredible flora and fauna, the ocean's colors, and the bright solar rays, the local art reflects its tropical environment.
There is also quite an exciting film series that is worth checking out!
You can find live music, monthly exhibits, guest speakers, and different keynote speakers depending on when you go. There is so much to do here, and it is a great way to learn about the culture and art of this little West Coast island.
One of the coolest things is seeing how an individual's environment influences their artistic expression!
2.3 Get festive at Marco Island's Seafood and Music Festival!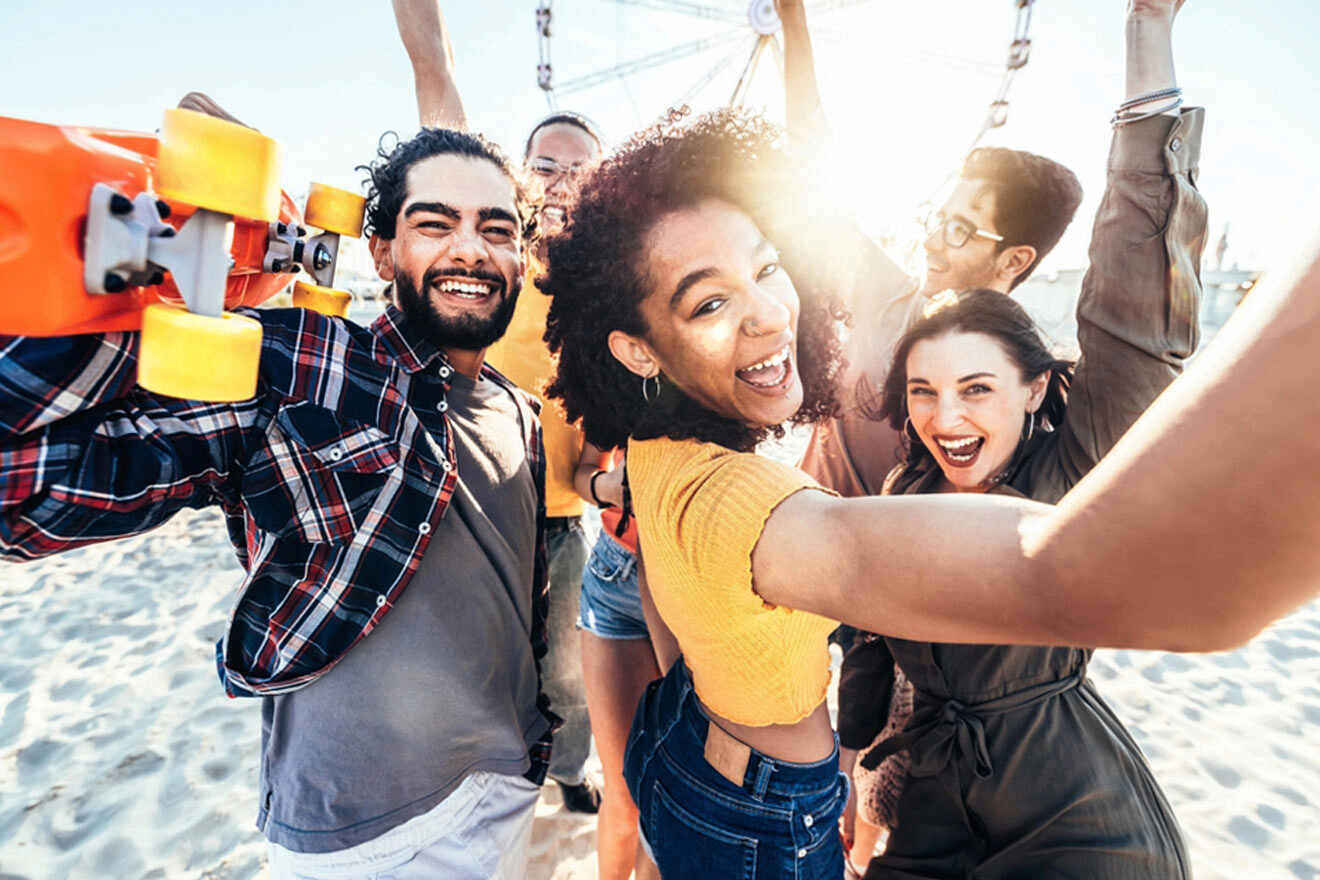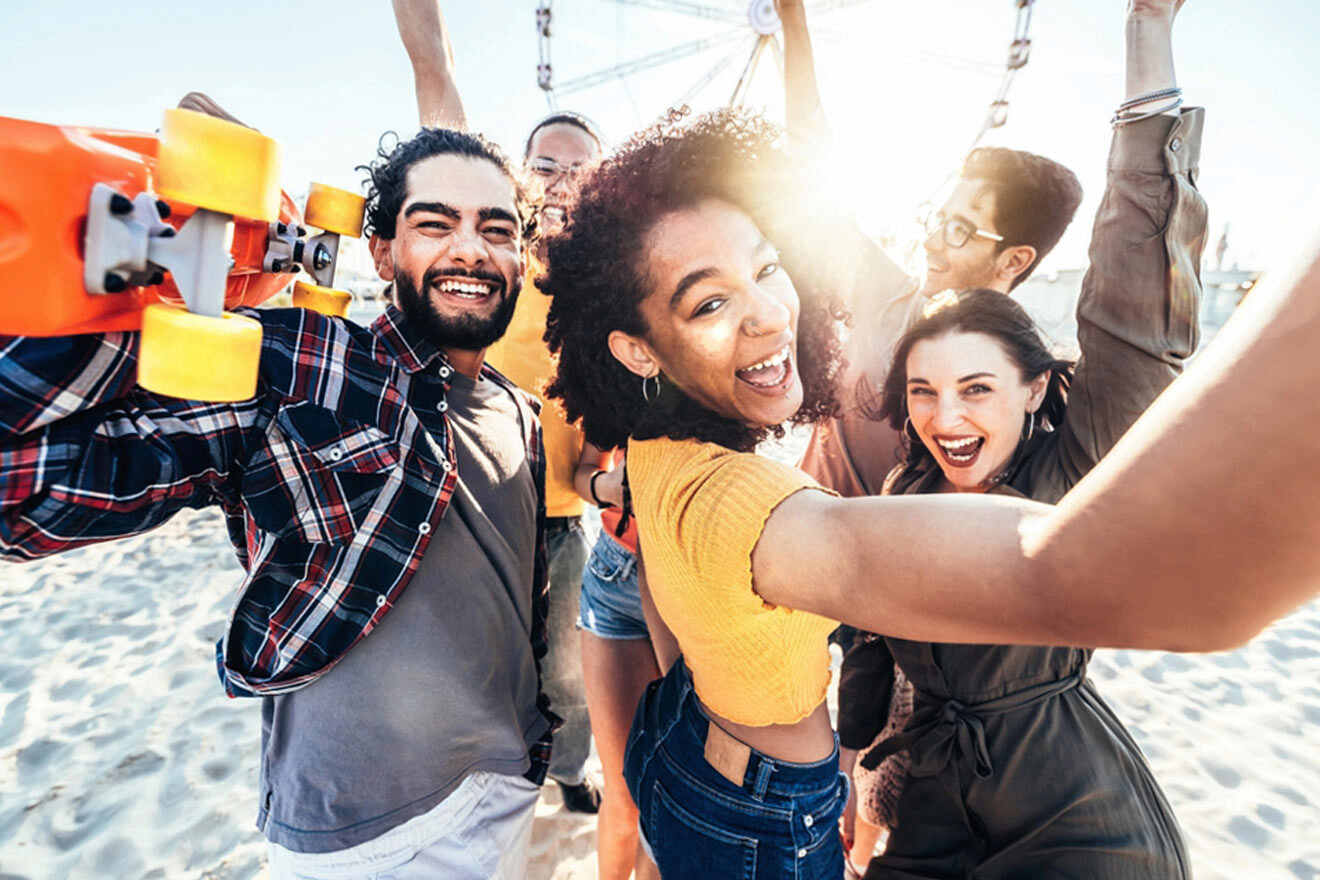 Looking for the best things to do in Marco Island for foodies? Look no further than the Marco Island Seafood and Music Festival!
If you are visiting or staying near Marco Island during the month of March, attending this incredible seafood extravaganza is definitely worth the trip.
For over a decade, this festival has been sponsored by the Marco Island Rotary Club. Highly anticipated by locals and visitors each year, this is easily one of the most exciting (and most delicious) things to do in Southwest Florida!
The weather in March is mild as the temperatures are still low and more tolerable than in the hot summer months! March is also prime time for seafood, as this is when Stone Crab season is in full swing! Florida Stone Crab is a local delicacy and a must-try on your trip to Marco Island, FL.
3. Things to do in Marco Island for partygoers
More of a party Princess? Here are the most popular and fun activities for those who like to kick back with a cold one and some amazing food!
3.1 Go for a dinner cruise on the Marco Island Princess
For those who are looking for the quintessential tropical vacay experience, hop aboard the Marco Island Princess!
This boat cruise includes picturesque views, nature tours, and a dreamy sunset cruise with cocktails included!
You can choose from two packages: a nature and history luncheon cruise with a full lunch buffet, or the Admiral's sunset dinner cruise with a dinner buffet!
On the ship, there are two full-service bars for your enjoyment! The tours are super informational and take a beautiful route. The food is also quite delicious!
The Marco Island Princess can accommodate up to 149 guests and makes for an excellent place to host a big family event, special gatherings, and even small weddings!
3.2 Grab a craft brew at the Marco Island Brewery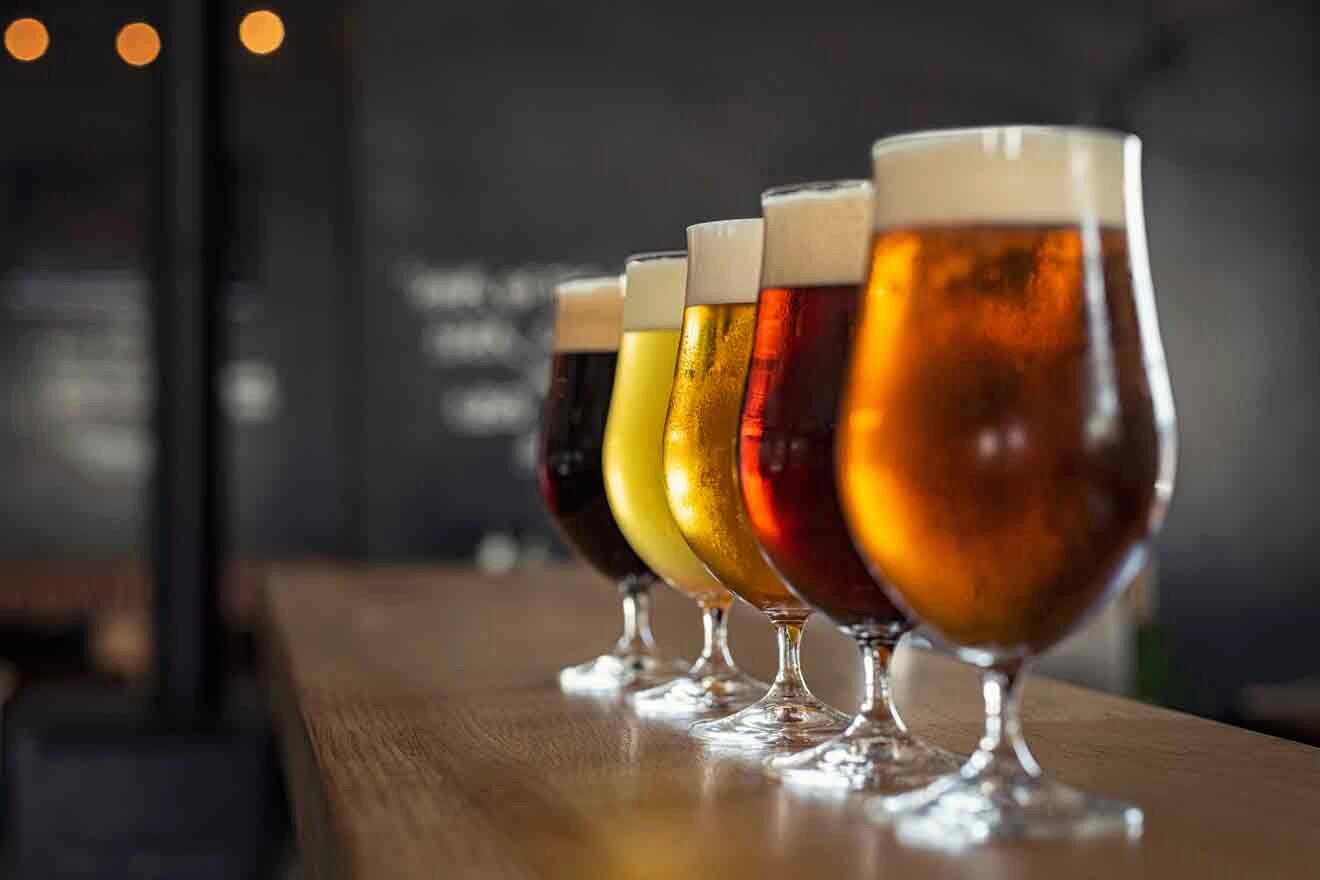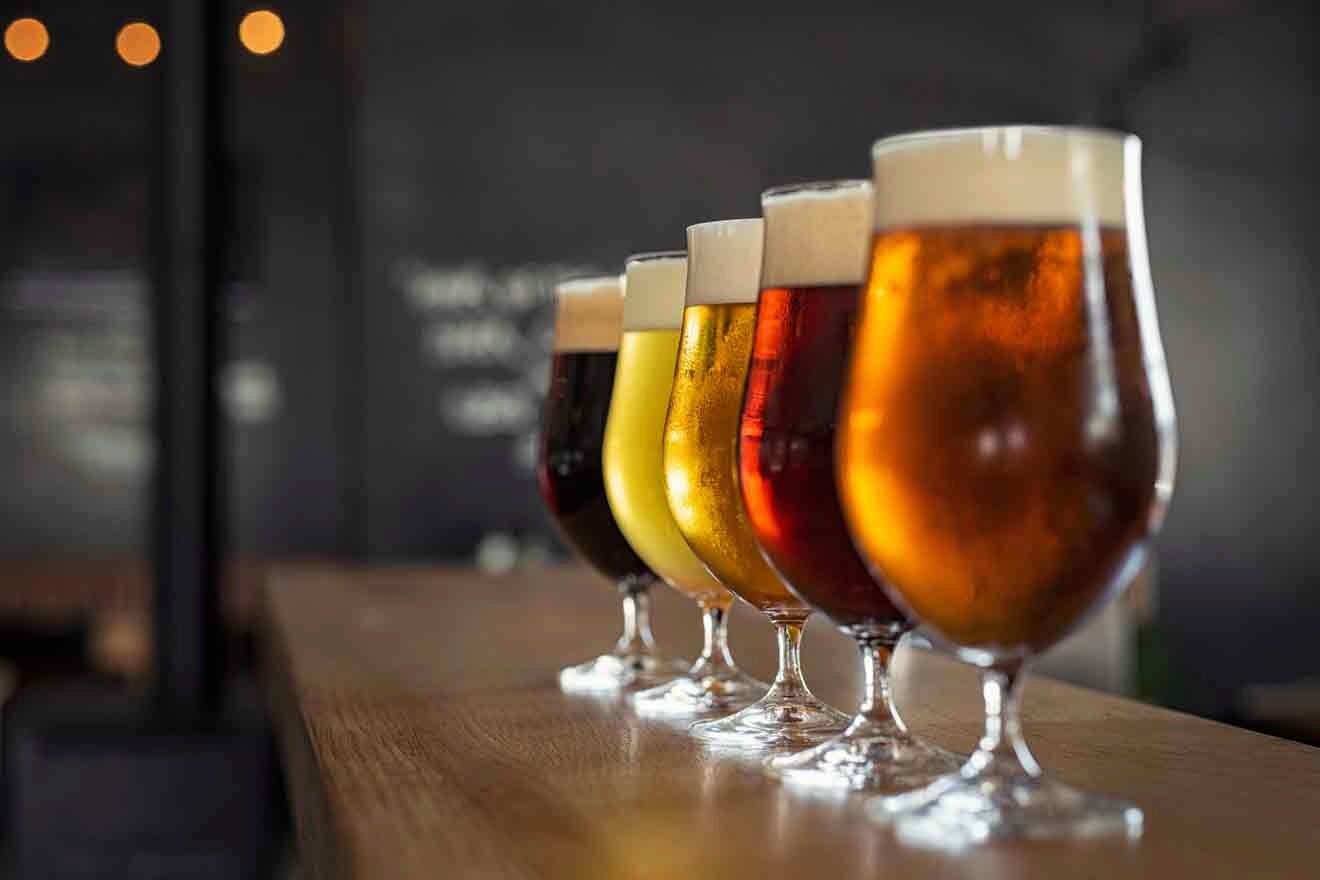 The Marco Island Brewery has some of the best food on Marco Island and an atmosphere to match!
Carrying over 40 different varieties of craft beers from around the globe, Marco Island Brewery has so many different options for guests to enjoy.
Everything on their food menu is made fresh with local ingredients! This is an excellent experience for all those foodies out there who enjoy a good meal paired with a craft brew!
From your classic burgers and sandwiches to fresh seafood and delicious starters, Marco Island Brewery is a great place to go out to eat with a partner or with friends.
3.3 Check out some of Marco Island's beach bars
Level up your Marco Island experience by grabbing a drink at one of the many beach bars available!
What says tropical getaway more than a tiki bar on the beach? Some of Marco Island's beach bars you don't want to miss are:
Little Bar and Stan's Idle Hour – There is always a party going on at these bars. So if you're looking for a lively and exciting bar vibe, these are some great bars to check out in Marco Island, FL.
Capri Fish House – This is the perfect tropical tiki bar beach vibe for your getaway in Florida's Paradise Coast. This is an awesome tiki bar where you can sip on your drink while you dip your toes in the crystalline waters. Located on the Isle of Capri, only 10 minutes from Marco Island.
Kane's Tiki Bar & Grill – Located in the JW Marriot, is a great tiki bar where you can dip your toes in the sand while enjoying a nice tropical drink.
After you've had your fill at one of these AMAZING beach bars, make the most out of your day with this super awesome dolphin viewing tour! You're guaranteed to get up close and personal with some gorgeous bottlenose dolphins, and if you don't happen to see any, you'll get your money back!
PRICE: US$89
3.4 Check out some of the Marco Island Restaurants
Marco Island has so many delicious restaurants to offer visitors. With nearly 1,000 restaurants between Naples and Marco Island, there is surely a restaurant out there for you!
These casual restaurants and relaxing waterfront restaurants with incredible views are some of my favorites:
4. Things to do in Marco Island for families
If you're traveling with the whole family, you'll be glad to know that Marco Island is super family-friendly! Here are some of my favorite family-friendly activities.
4.1 Go shopping on the Island
One of the best parts about Marco Island is that it is an excellent place for nature viewing and shopping!
Marco Island shopping is some of the best shopping on Florida's Southwest coast. From selling anything from kitschy beachwear to high-end luxury designer clothes, there is truly something for everyone when it comes to shopping in Marco Island.
The Esplanade on Smokehouse Bay overlooks the marina and features an Italian market-style shopping and dining center.
Complete with waterfront restaurants, fountains, a huge courtyard with an open-air bar, and a mouthwatering ice cream shop. This is the perfect place to shop, unwind, get some work done, and people-watch.
Another great place to experience Marco Island Shopping is at The Marco Town Center Mall. This is the largest shopping area on the island, with over 30 incredible restaurants and stores!
4.2 Play some mini-golf at Marco Golf and Garden
If you're looking for some super fun things to do in Marco Island with the family, you are not going to want to miss out on Marco Golf and Garden!
With an 18-hole mini golf course, this is the perfect family excursion in Marco Island.
The course is in excellent condition and has some cute statues dappled throughout the course that makes for a super exciting adventure for the little ones!
They are open 7 days a week from morning until dark. They have free water bottles, and kiddos under five enter for free!
PRICE: US$13
4.3 Don't miss out on the Marco Island Farmers Market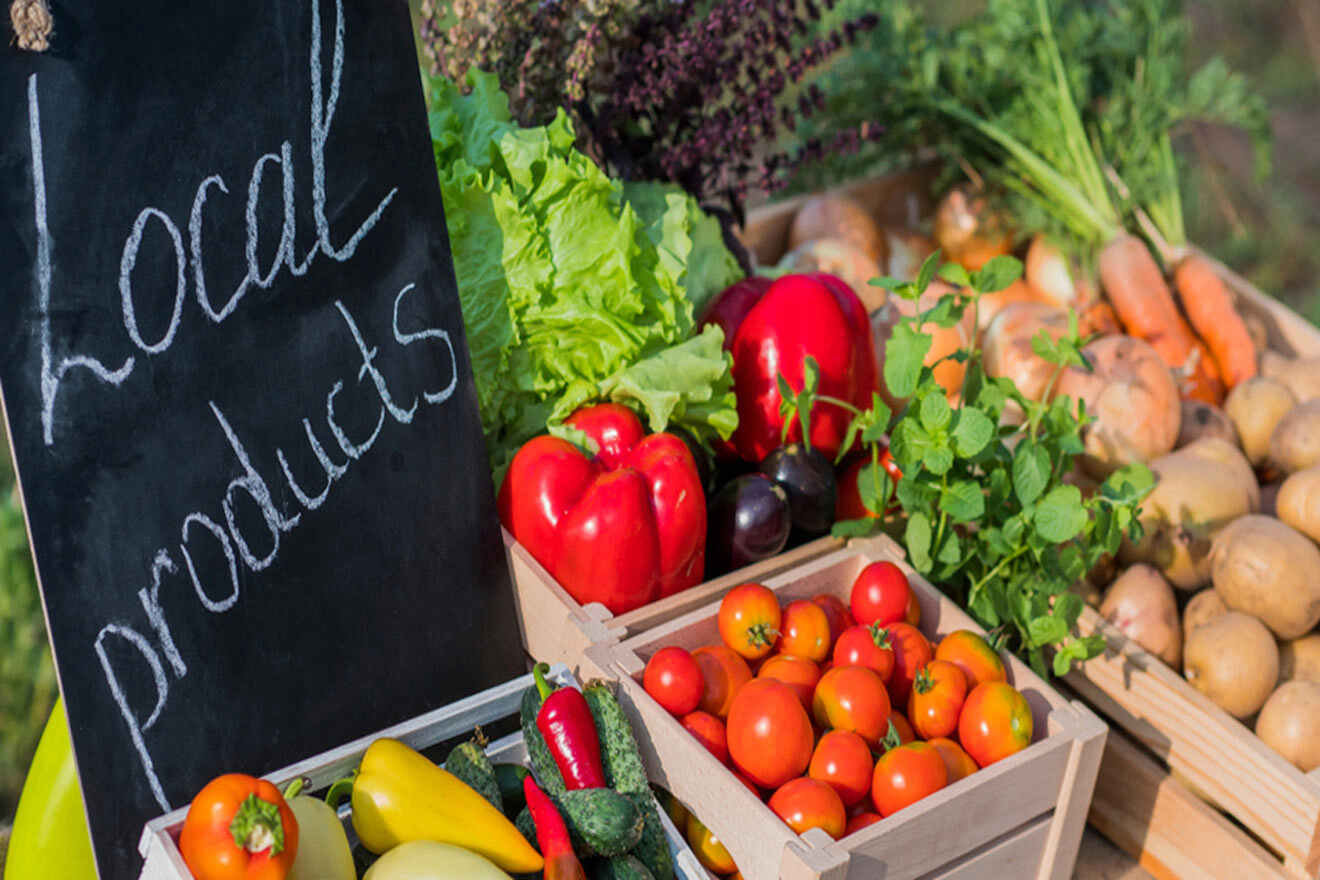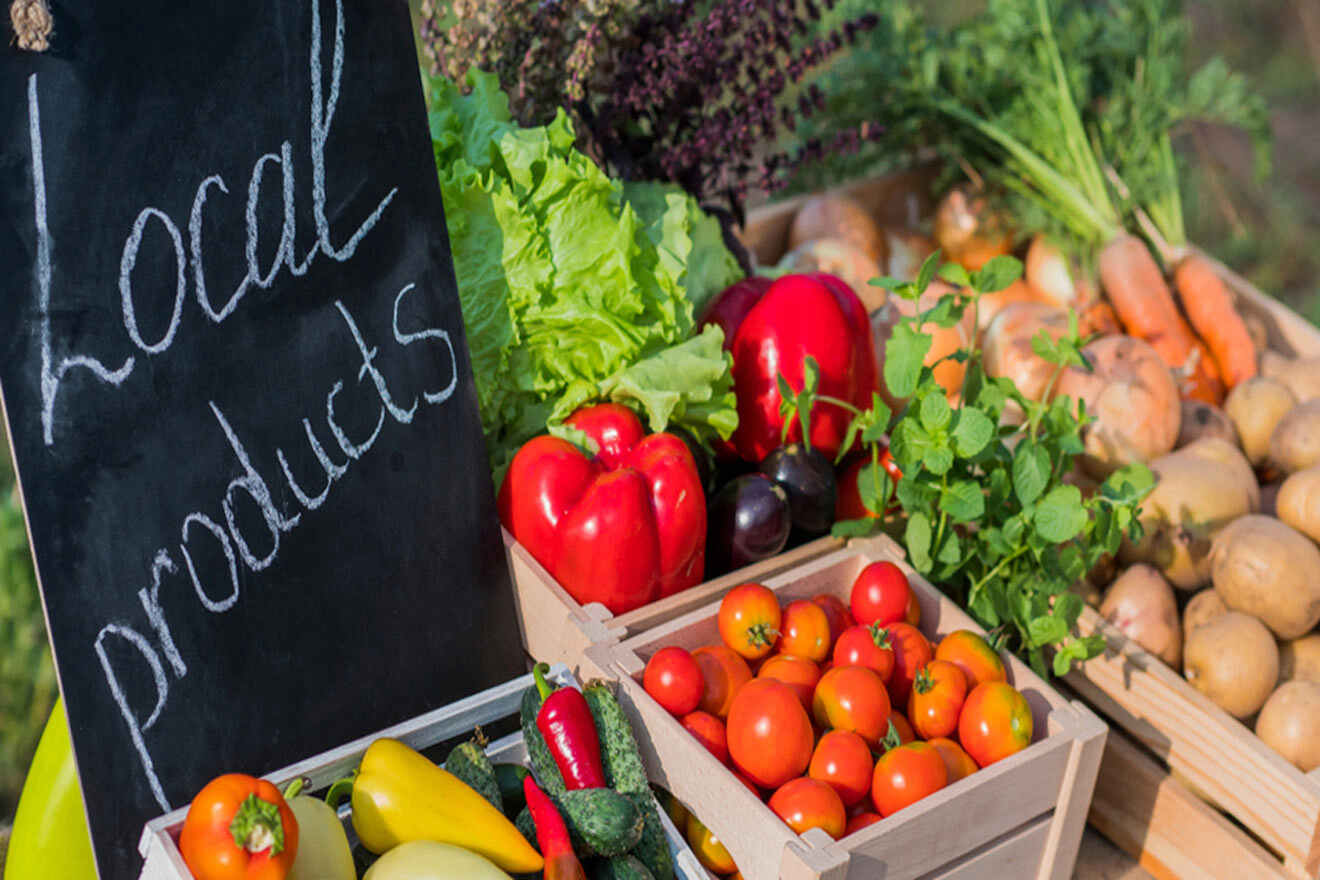 The Marco Island Farmers Market is a great way to experience Marco Island like a local!! This Gulf Coast farmer's market is a peek into the local produce you can get in Southwest Florida.
It may come as a surprise that such a small island in Florida's Gulf Coast has a vibrant farmers market and local community where foodies and people who enjoy supporting small businesses can rejoice.
Located in Mackle Park, you can find all sorts of locally made goodies, artisan vendors, and of course, tons of local produce.
The Marco Island Farmers Market is seasonal, and when it's in season, there is always live music that makes people feel like dancing in the parking lot before noon!
You can find this Marco Island local market from 7:30 AM to 1 PM every Wednesday. The active season is from November 16th through April 19th.
4.4 Check out Frank E. Mackle Park
If you're not in Marco Island during the farmers market season, you should still check out Frank E. Mackle Park! It's totally free and a super restful place to chill with the family.
Known locally as Mackle Park, this is a local hidden gem! It's a great place to take a nice relaxing stroll through a park with beautiful views, has a family picnic, play basketball, or go swimming!
Mackle Park also has an awesome lake in the middle of the park with catch-and-release fishing allowed!
If you're trying to get some exercise on your trip or keep up with your wellness routine, there is an 800-meter walkway that's great for walking, running, or stretching.
This is also a great place to go for a walk with your furry friend, as there are two fenced-in areas where dogs can run around freely off-leash 🙂
PRICE: Free
5. Things to do in Marco Island for nature lovers
Nature lovers unite! I think going to the beach is pretty amazing to experience nature, but these are the best options for those who like to be truly in the wilderness!
5.1 Be one with nature at Corkscrew Swamp & Sanctuary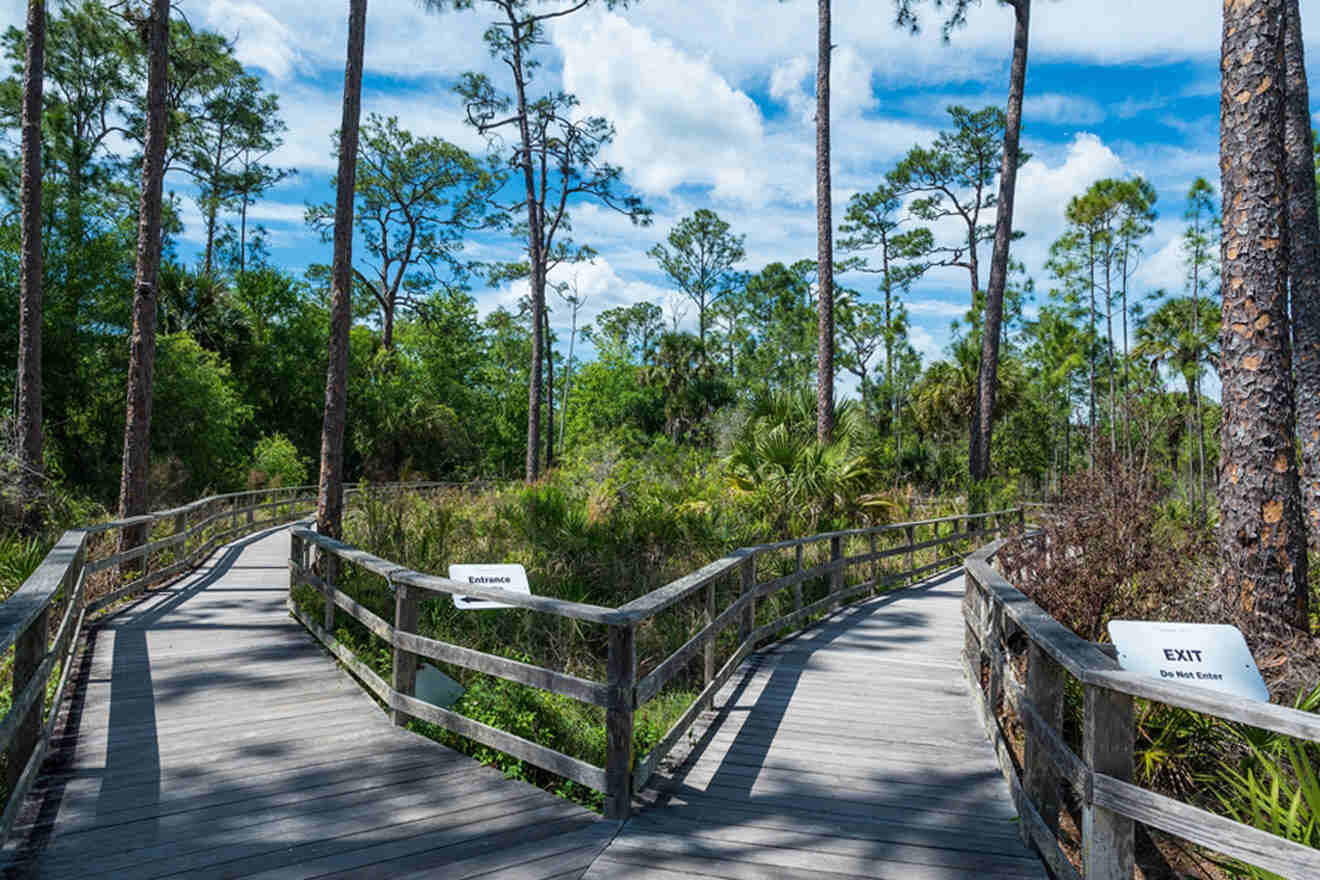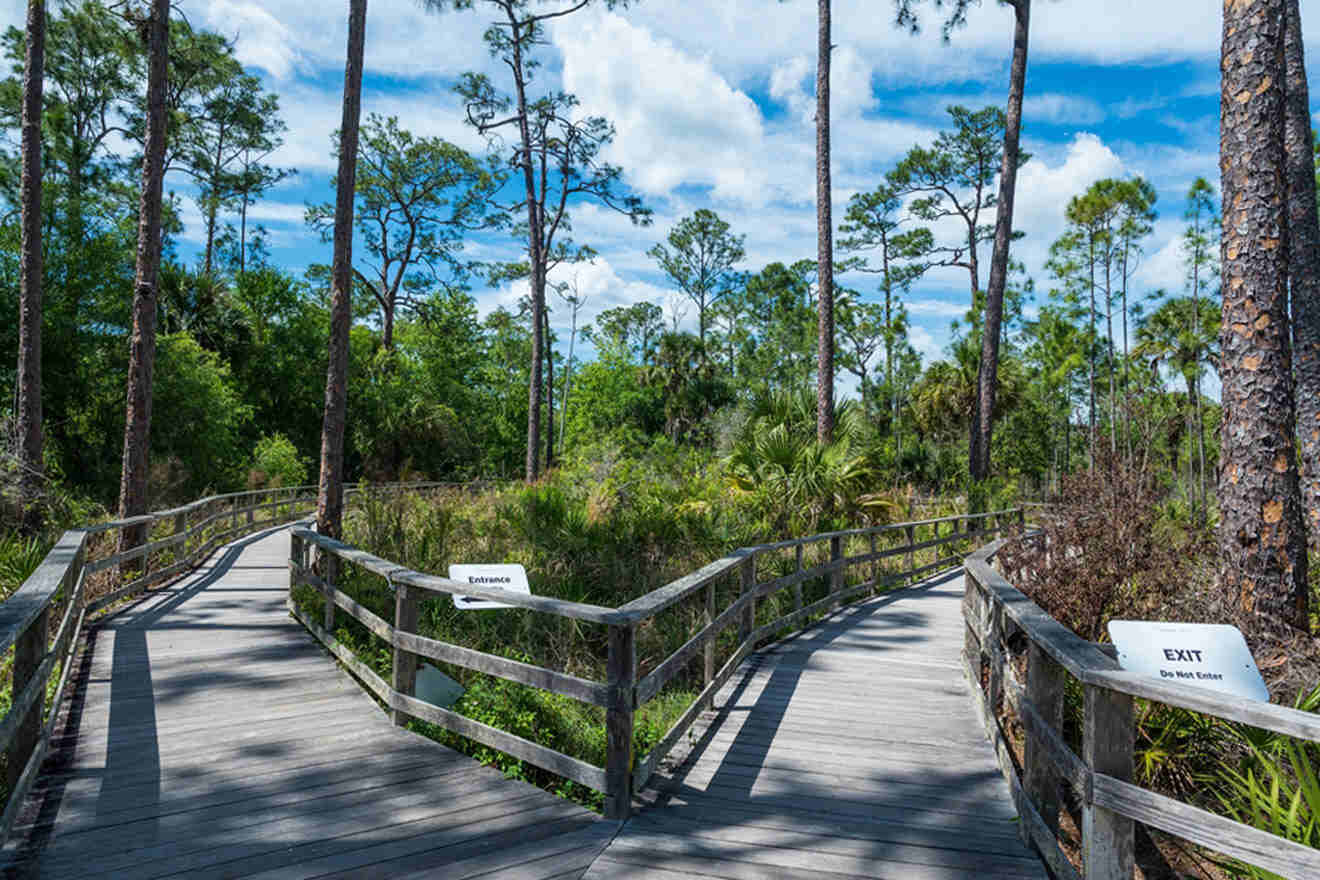 Marco Island is a versatile place that can satisfy the chronic shopper or the chronic nature explorer!
Corkscrew Swamp and Sanctuary is a gorgeous slice of untouched Florida nature that preserves 14,000 acres of Southwest Florida near Marco Island.
For 70 years, Corkscrew Swamp and Sanctuary have been protecting this land from development. This sanctuary is one of the biggest cypress swamp areas in the US!
This gorgeous nature preserve also happens to be a part of the Great Florida Birding Trail. It is an absolute paradise for birders and nature lovers!
With a 2.5-mile elevated boardwalk, visitors can enjoy strolling through lush and abundant wetlands and cypress swamps. This is a safe way for the whole family to see dangerous wildlife up close, such as alligators and snakes!
5.2 Venture through Otter Mound Preserve
Beckoning nature enthusiasts from all over the globe, Otter Mound Preserve is the perfect place to experience untouched wild Florida in Marco Island!
Located up in the Indian Hills, this historic and important ecological site is not in fact named after the adorable aquatic mammals we all love.
Let's go back in time a bit and uncover the vital history of Otter Mound Preserve that you should know before you visit!
Florida is home to hundreds, if not thousands, of Indigenous shell mounds located all throughout the state. In this case, the Calusa people built this Southwest Florida mound, where they would process and stockpile shells from various oysters, clams, and other shelled creatures.
Shellfish was a main food source for the Calusa peoples, and after centuries of processing shells in the same place, the mounds would begin to grow in height year after year.
Now, Otter Mound is about 80 acres long!
These shells eventually turn the soil very alkaline, which is the ideal environment for preservation. Various tools, ceramics, and bones have been found within the mound.
This unique alkaline soil is also made for a specific ecological environment to take place; a closed canopy forest called a tropical hardwood hammock. Over the years, this lush forest attracted all sorts of diverse creatures who now call Otter Mound Preserve home.
With abundant wildlife, vibrant Indigenous history, shell walls, and tons of biodiversity, Otter Mound Preserve is an essential part of Marco Island's history!
PRICE: Free
| | |
| --- | --- |
| 👪 Family-friendly score: | High |
| 🏛️ Best museum: | Marco Island Historical Museum  |
| 🎢 Top paid attraction: | Marco Island Dolphin Tour |
| 🚶🏽‍♂️ Best free activity: | Frank E. Mackle Park |
| 👧 Best attraction for kids: | Marco Golf and Garden |
| 🕺 Nightlife: | Beach bars on Marco Island |
| 🥟 Must try food: | Marco Island Brewery |
FAQs about things to do in Marco Island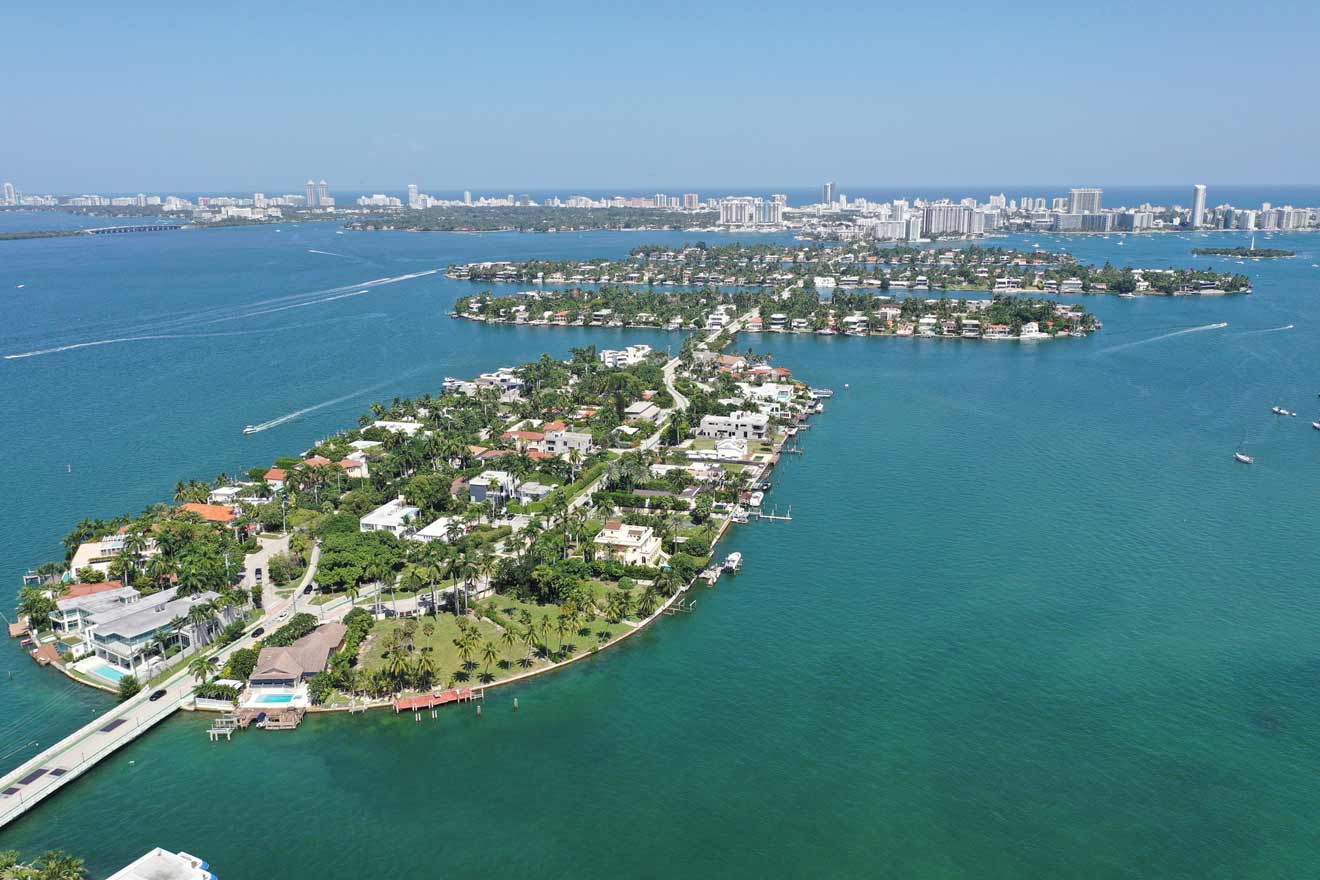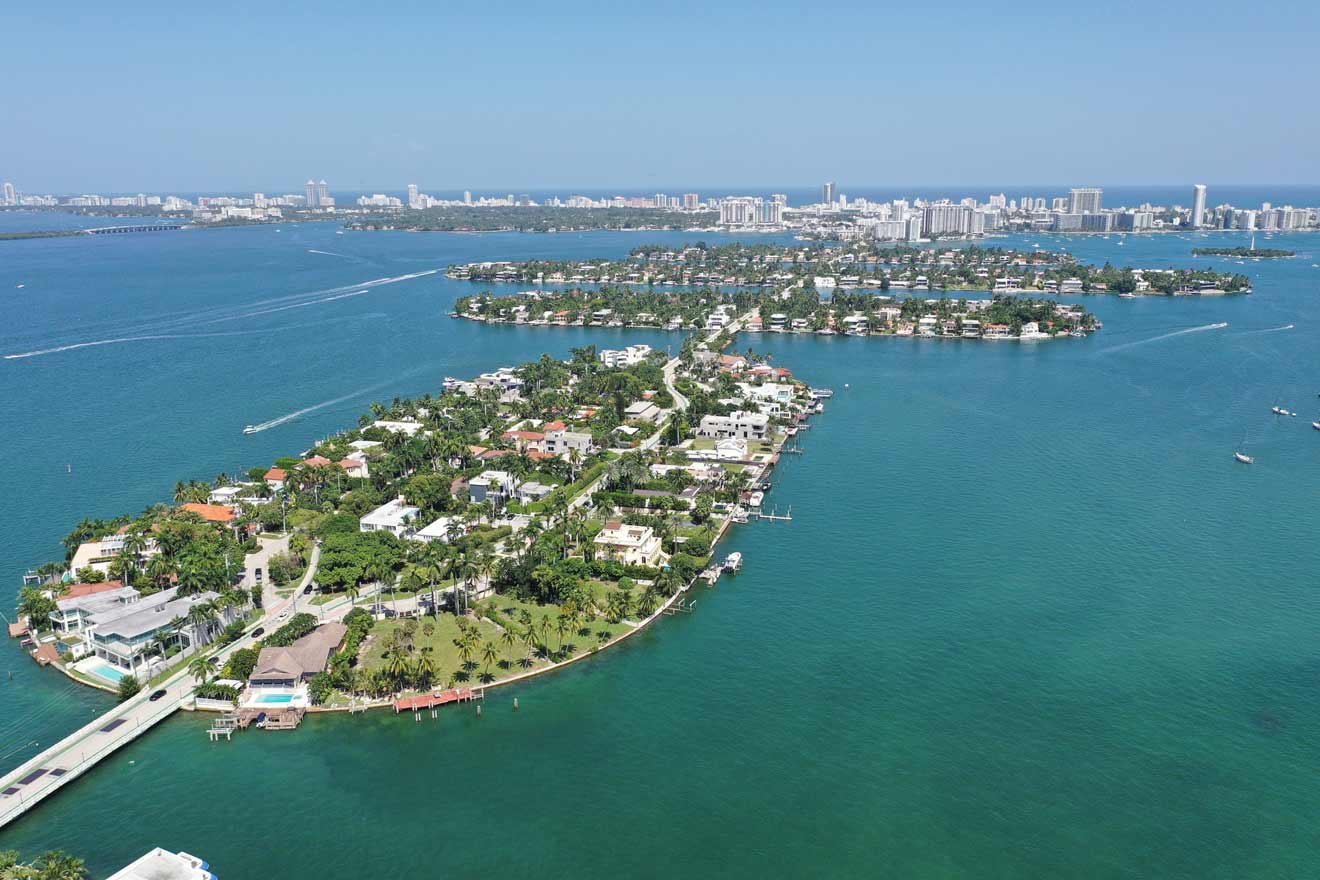 💌 What are the best things to do in Marco Island for couples?
You can take a romantic stroll on the beach, go on a nature adventure in Cape Romano, explore Keewaydin Island together, grab a craft brew at Marco Island Brewery, or watch the stunning sunset together!
🏝️ What are the most unique things to do on Marco Island?
If you are looking for some unique and memorable things to do in Marco Island, I got you covered! I visit Marco Island all the time, and I'm an expert when it comes to hidden gems! You can explore the dome-like structures via kayak or tour boat in Ten Thousand Islands, explore Otter Mound Preserve, or go fishing!
🎣 What are some free things to do in Marco Island?
Marco Island has so much potential for a fun adventure, and you don't need a huge budget to enjoy this beautiful Gulf Coast gem. Definitely go to the beach, walk around the downtown area, or take a relaxing walk through Mackle Park!
☔ What is there to do in Marco Island when it rains?
Conclusion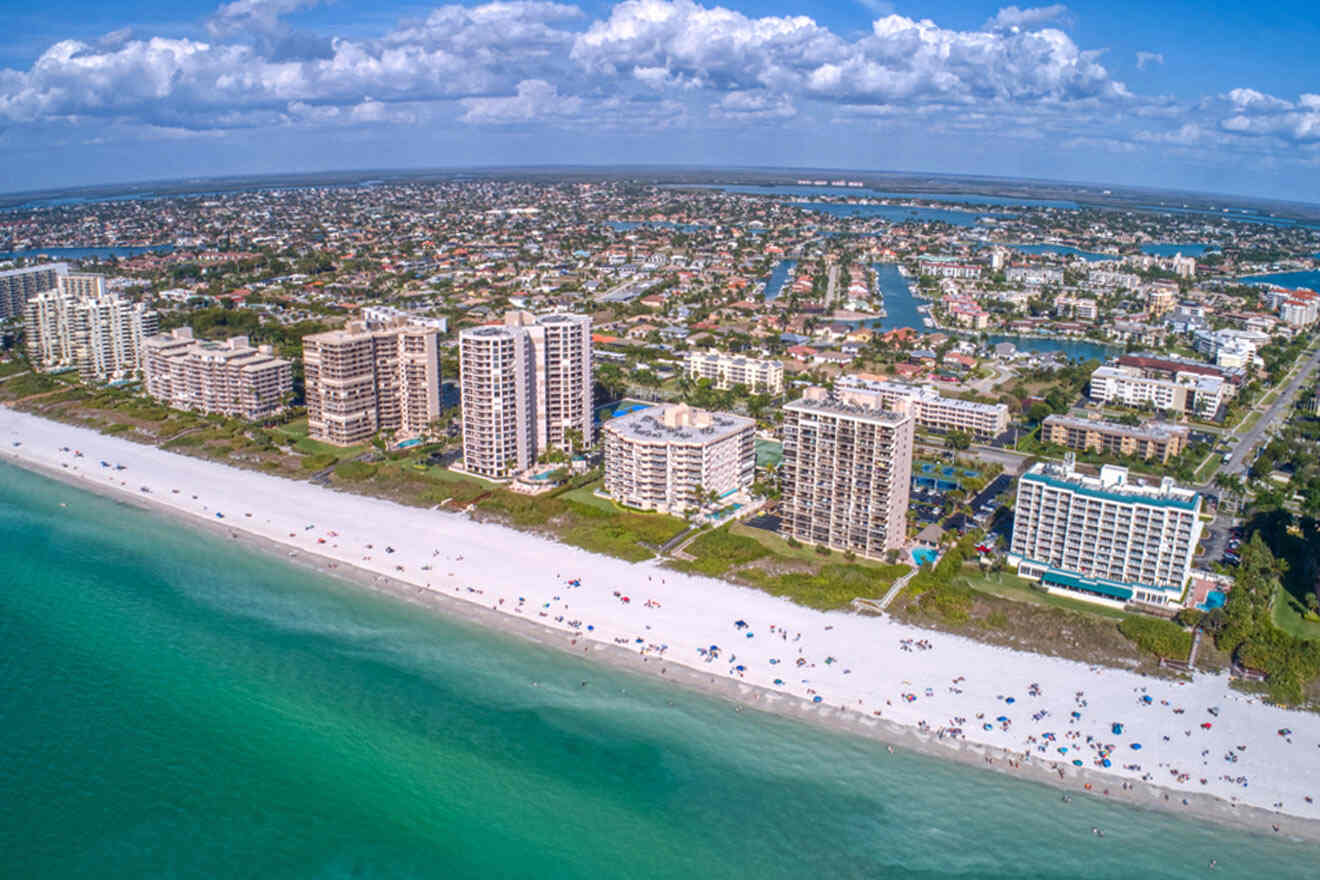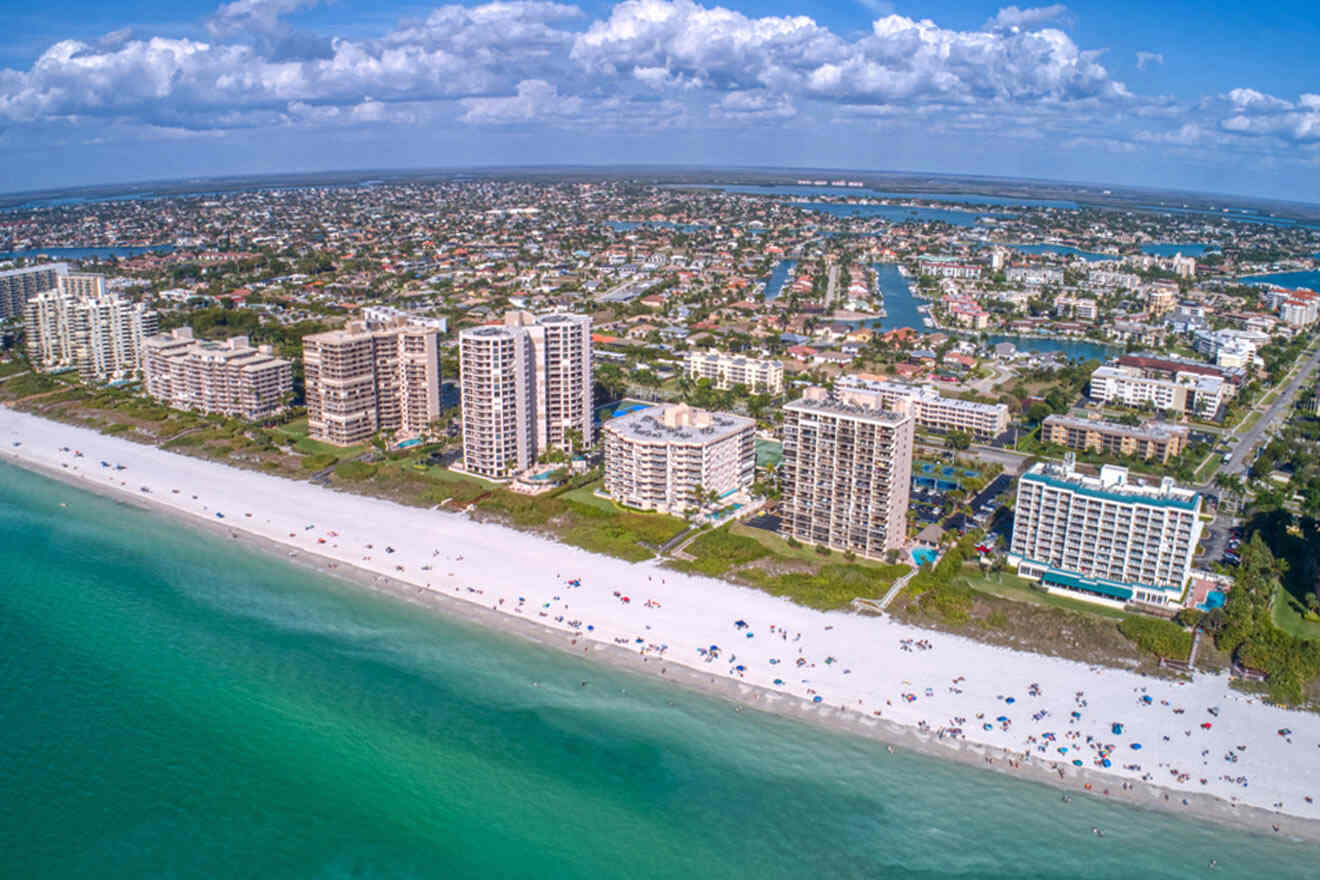 Phew! There are so many things to do on Marco Island! From frolicking on the beach, exploring 10,000 Islands, kayaking through the west side of the Everglades, eating incredible seafood, viewing local art, and so much more!
Here are my 2 favorite activities you should definitely check out on your trip to Marco Island!
I absolutely love visiting Marco Island. It is probably my favorite island off the Southwest coast of Florida. Nestled in the warm Gulf of Mexico waters, Marco Island is the quintessential tropical Florida getaway!  
With love and gratitude,
Amira G.
---
Pin it for later!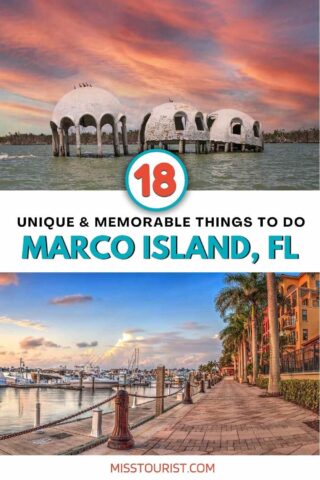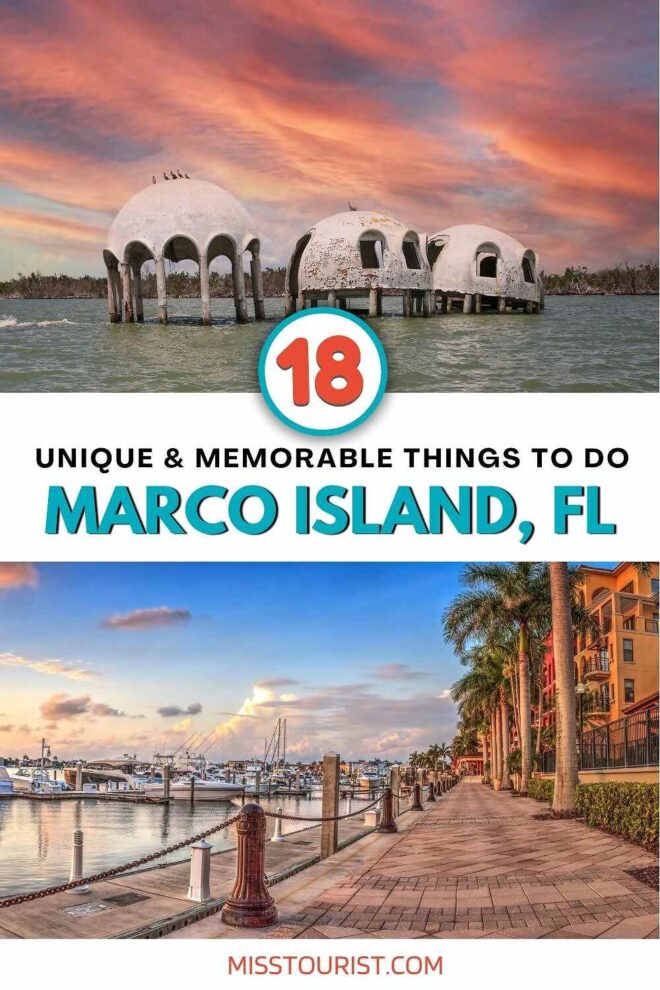 Pin it for later!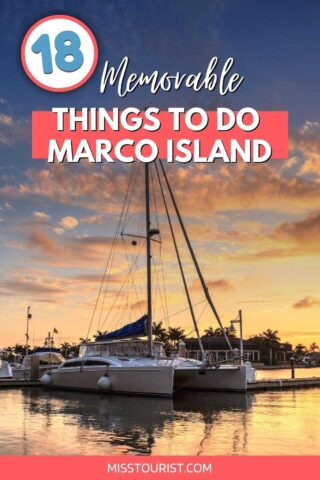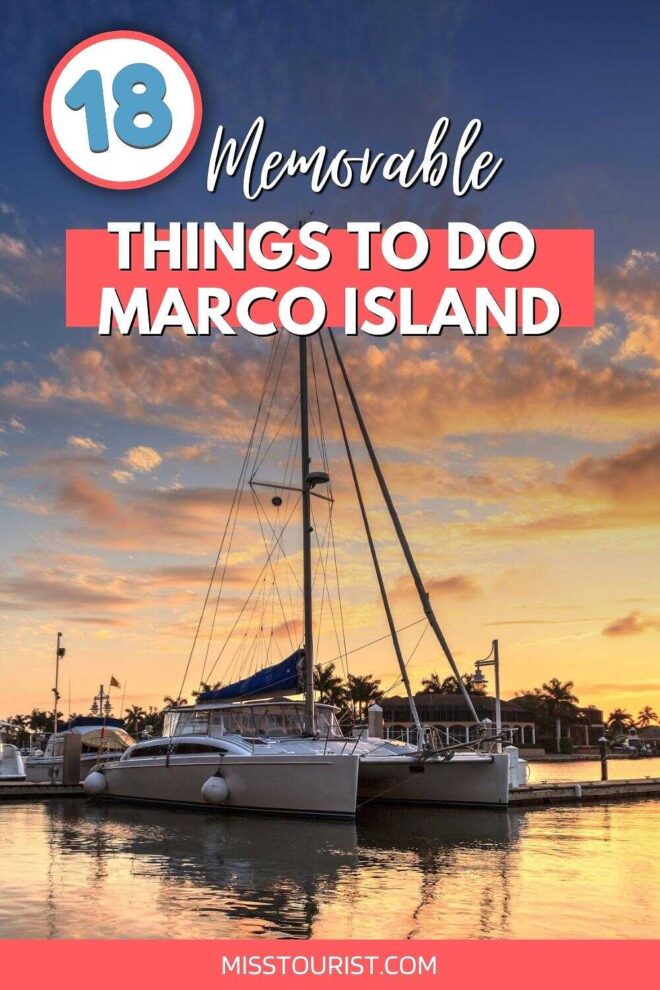 Products You May Like