20+ Hotels in Lloret de Mar ✔️ 360° Scenic Views!
Are you planning a trip to Costa Brava? What about spending your lovely vacations in Lloret de Mar? The city is full of fantastic hotels, and I have spent hours and hours picking the best hotels in Lloret de Mar, so you can lay back, relax, and just choose from the best options in the area! This Costa Brava city is stunning; it has amazing nature and delicious food, so good times are guaranteed!
This post is arranged by price, starting with the luxury options, followed by the mid-range options, and last but not least, the budget options. In the end, I added 2 bonuses with the best Lloret de Mar family hotels and 5-star hotels near Lloret de Mar.
Lloret de Mar is a very popular destination for travelers, especially in the summer, so if you want to book the hotel of your dreams and get good deals, it is extremely vital that you book your room in advance!
Are you ready to check out the best hotels in Lloret de Mar!?
Let's dive in!
If you are in a hurry
If you need to book fast and can't go through the whole article, here are the best 3 hotels in Lloret de Mar so you can click and book!
Luxury (€200 and up)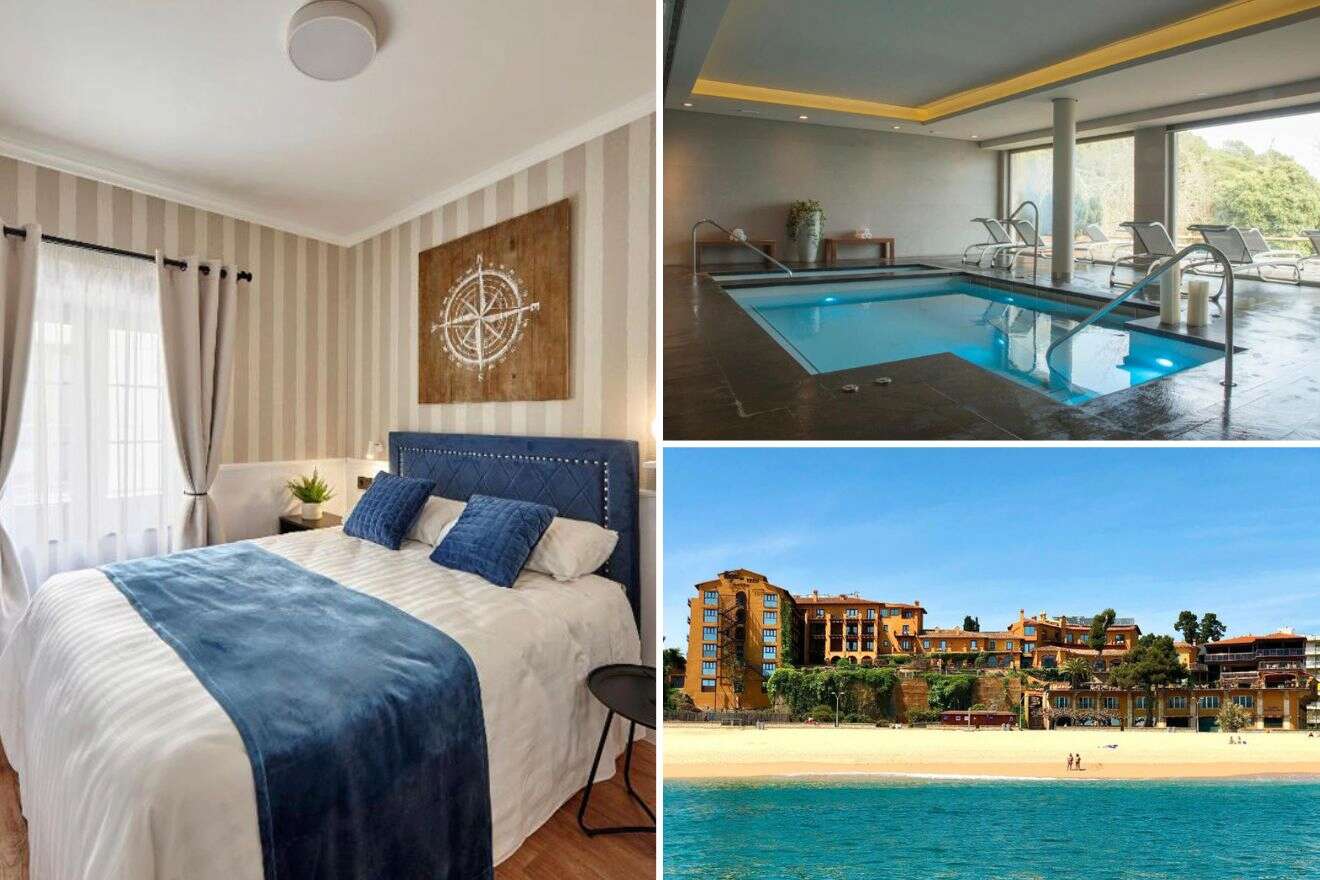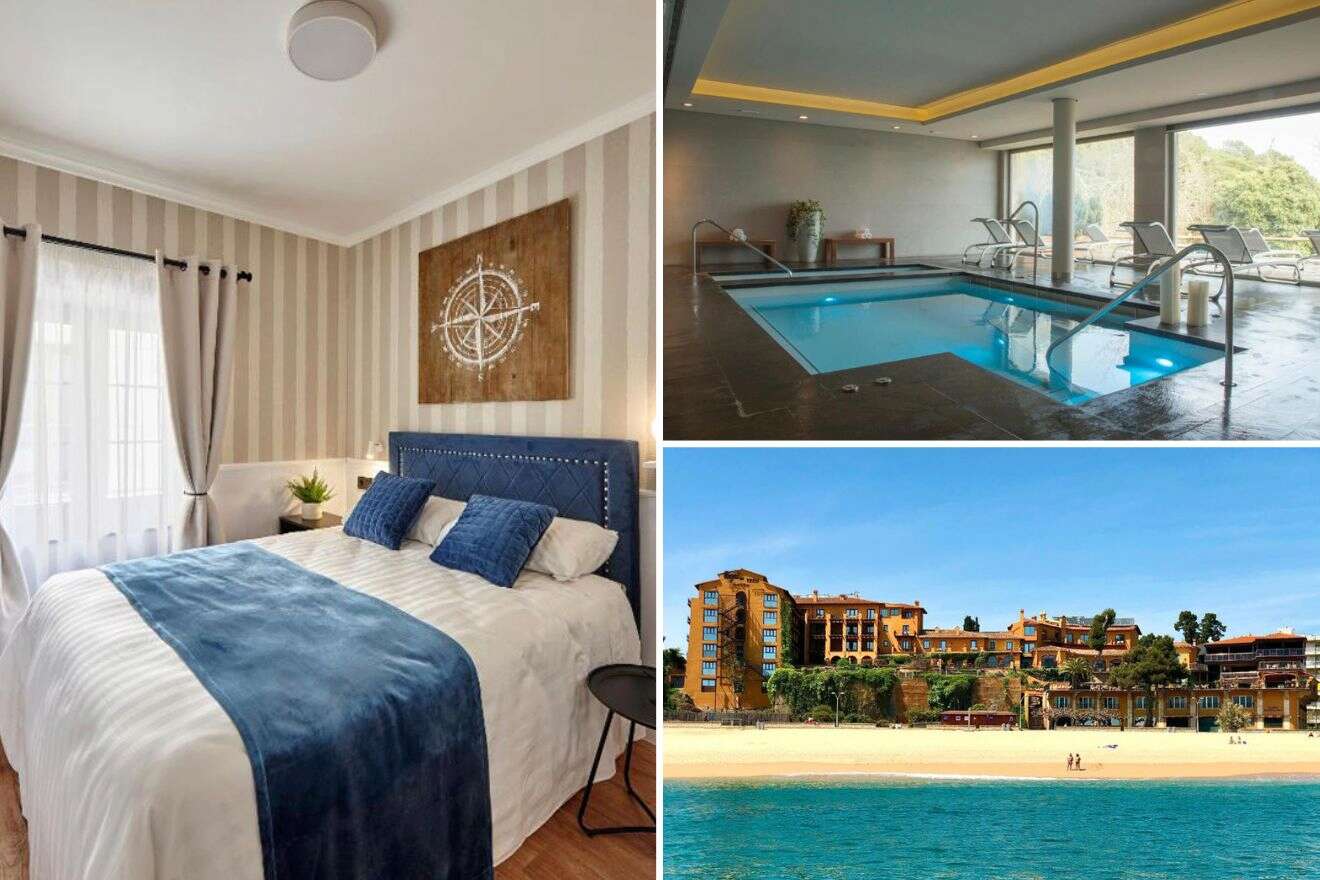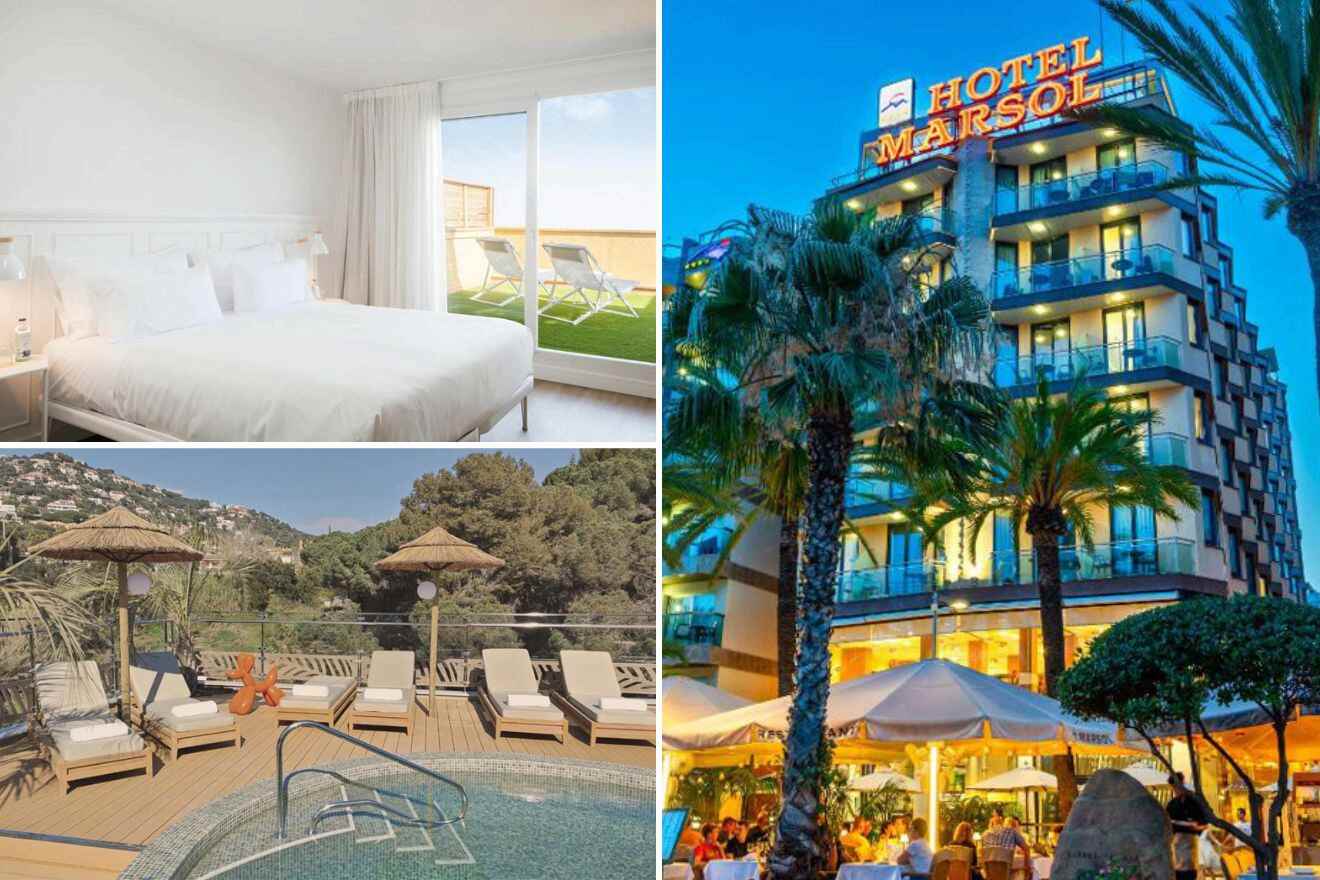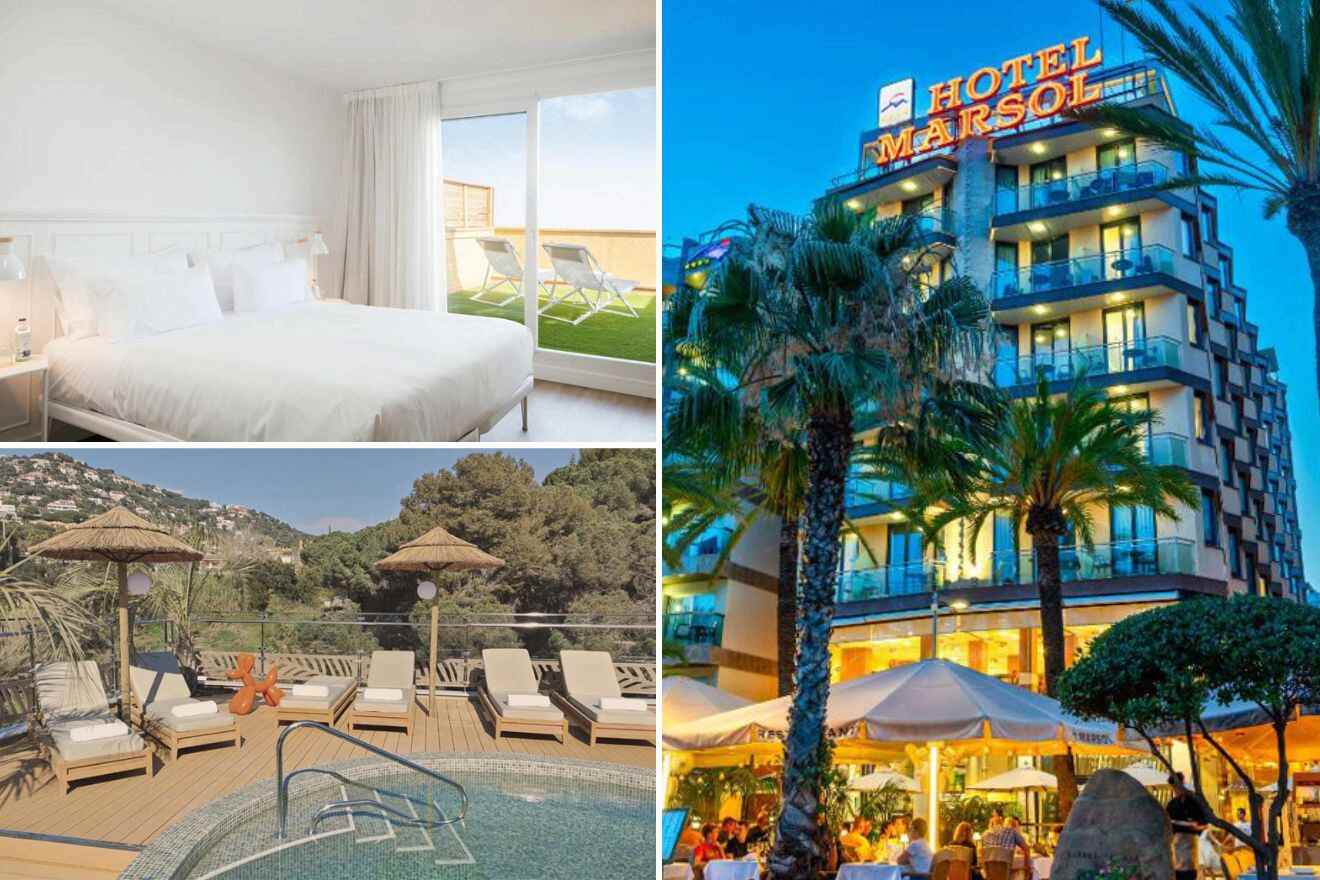 Mid-Range (€150 – €200)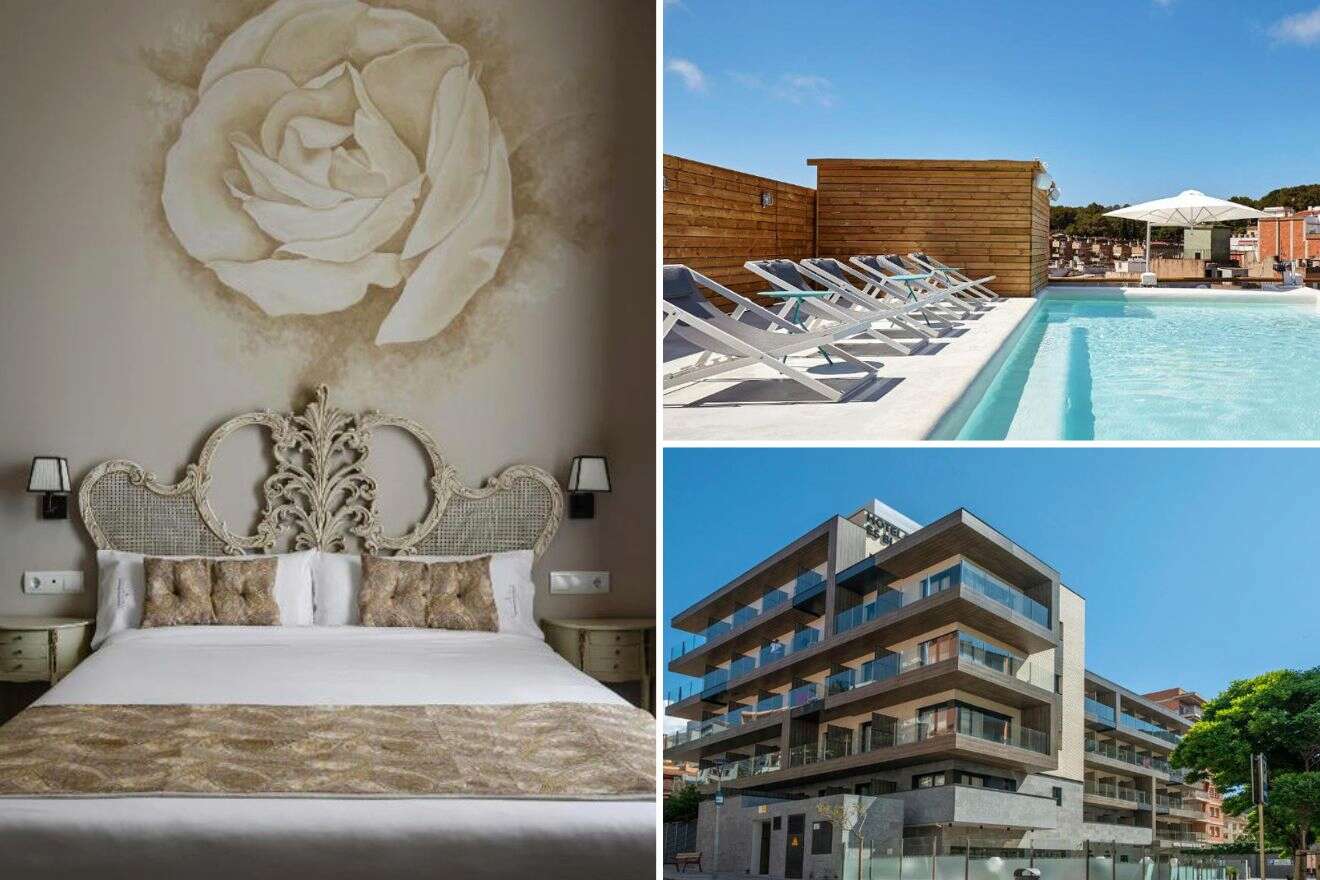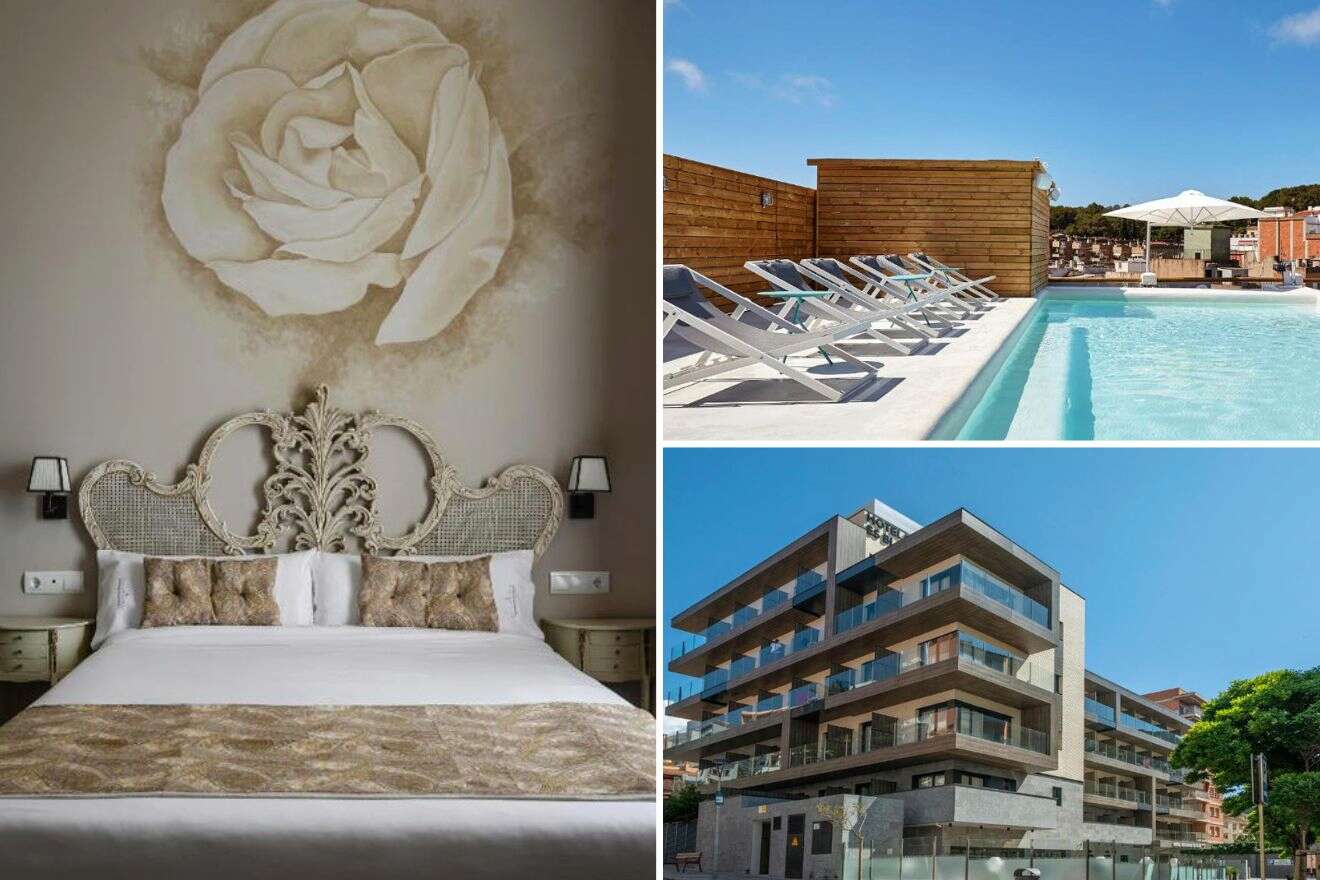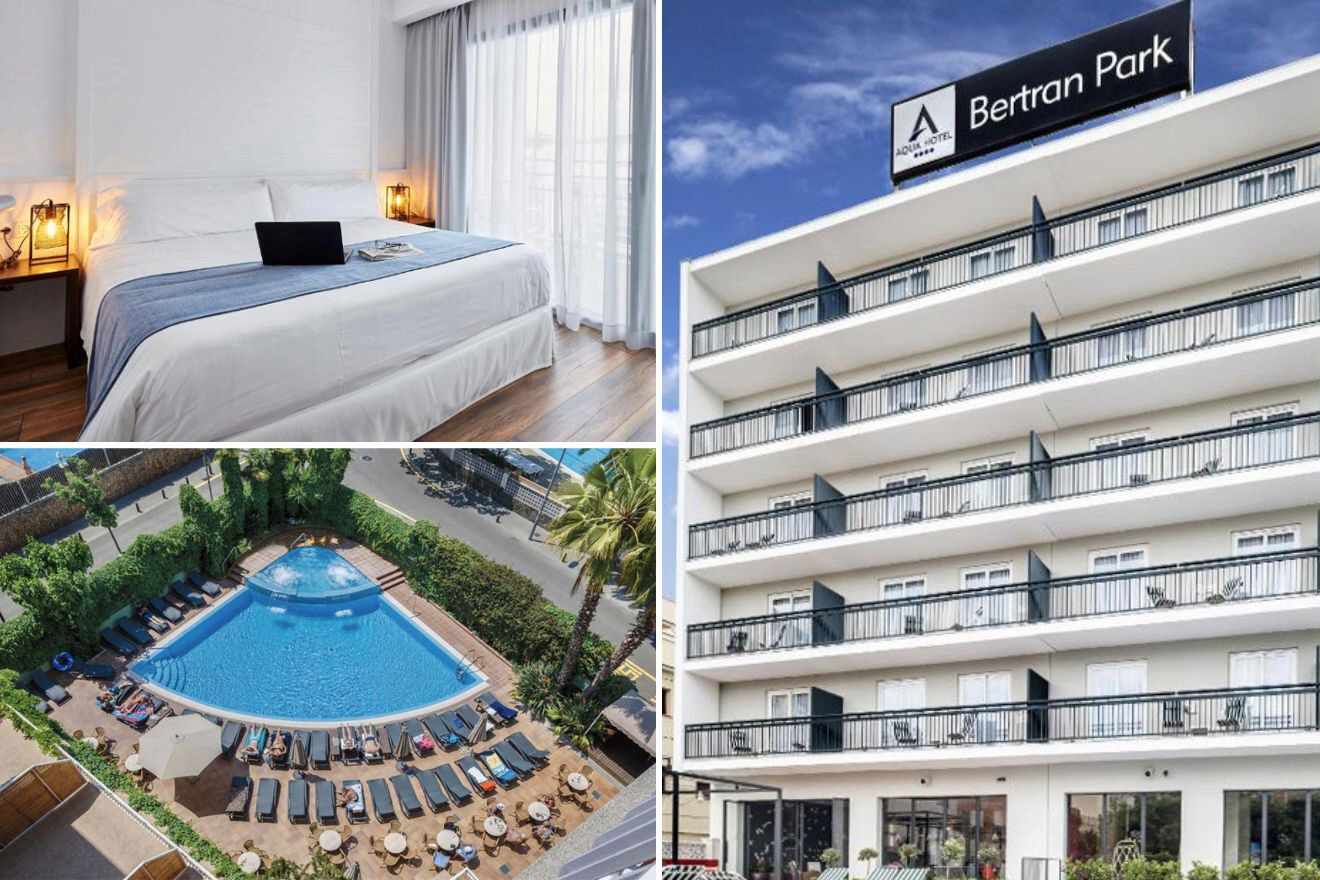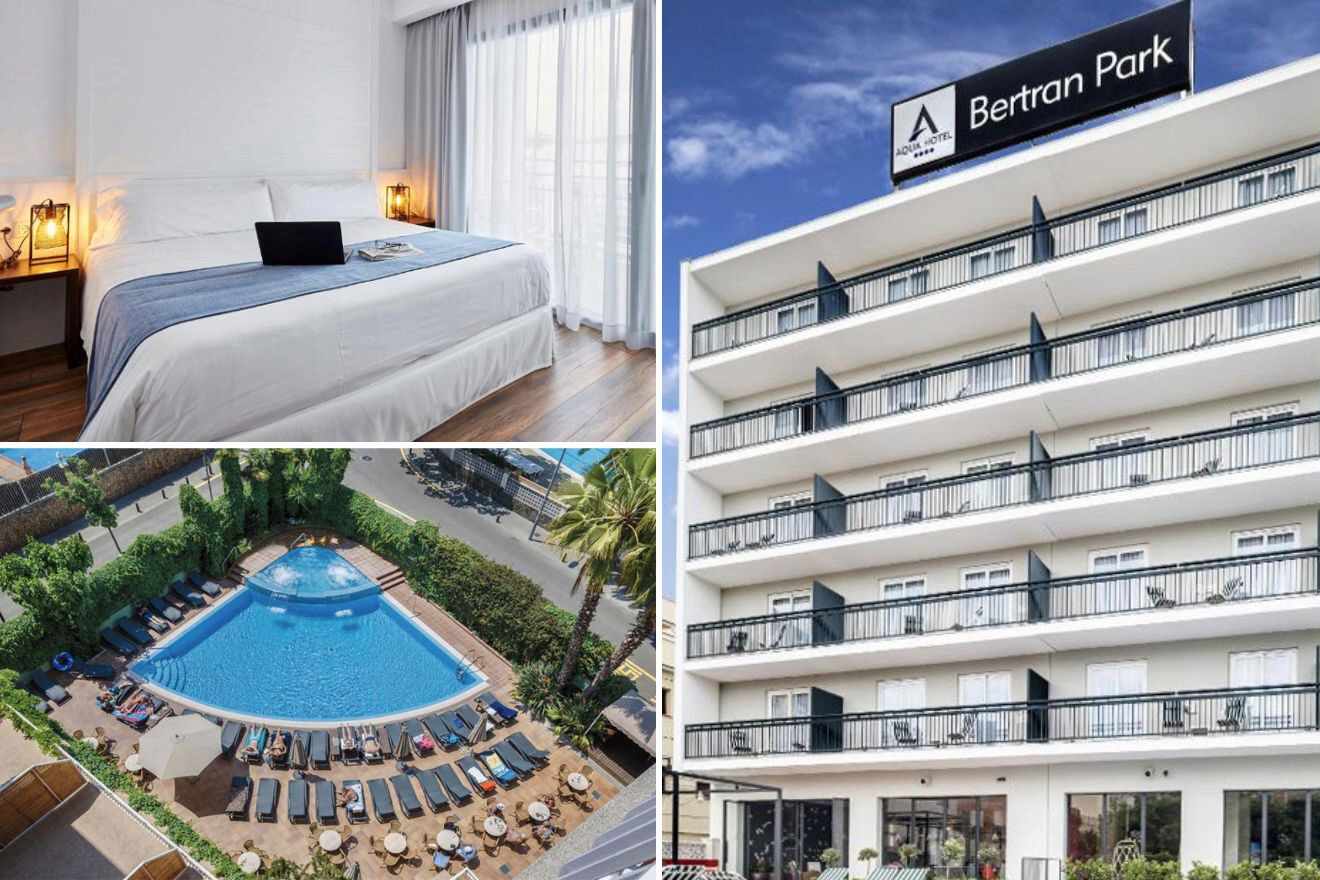 Budget (up to US$150)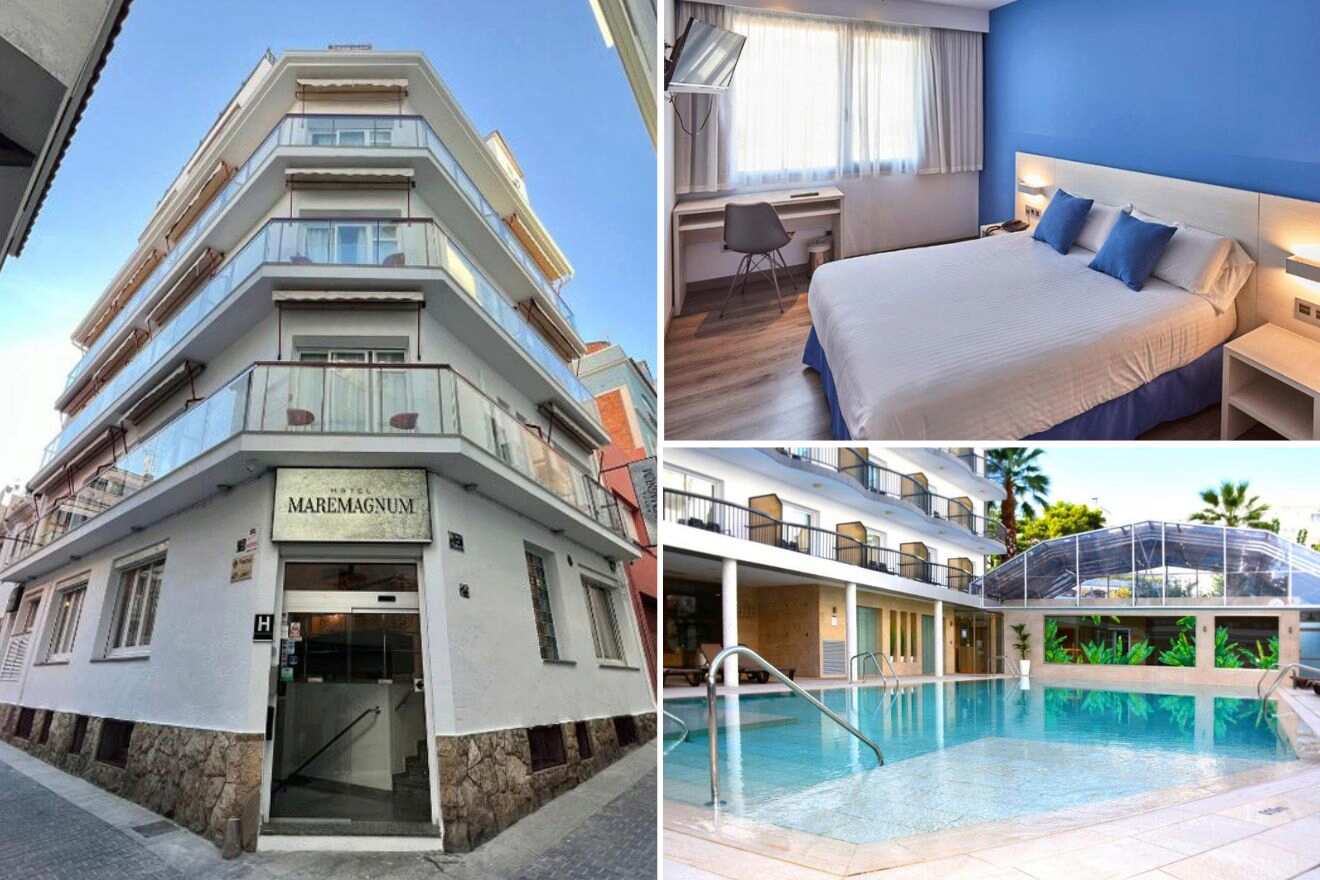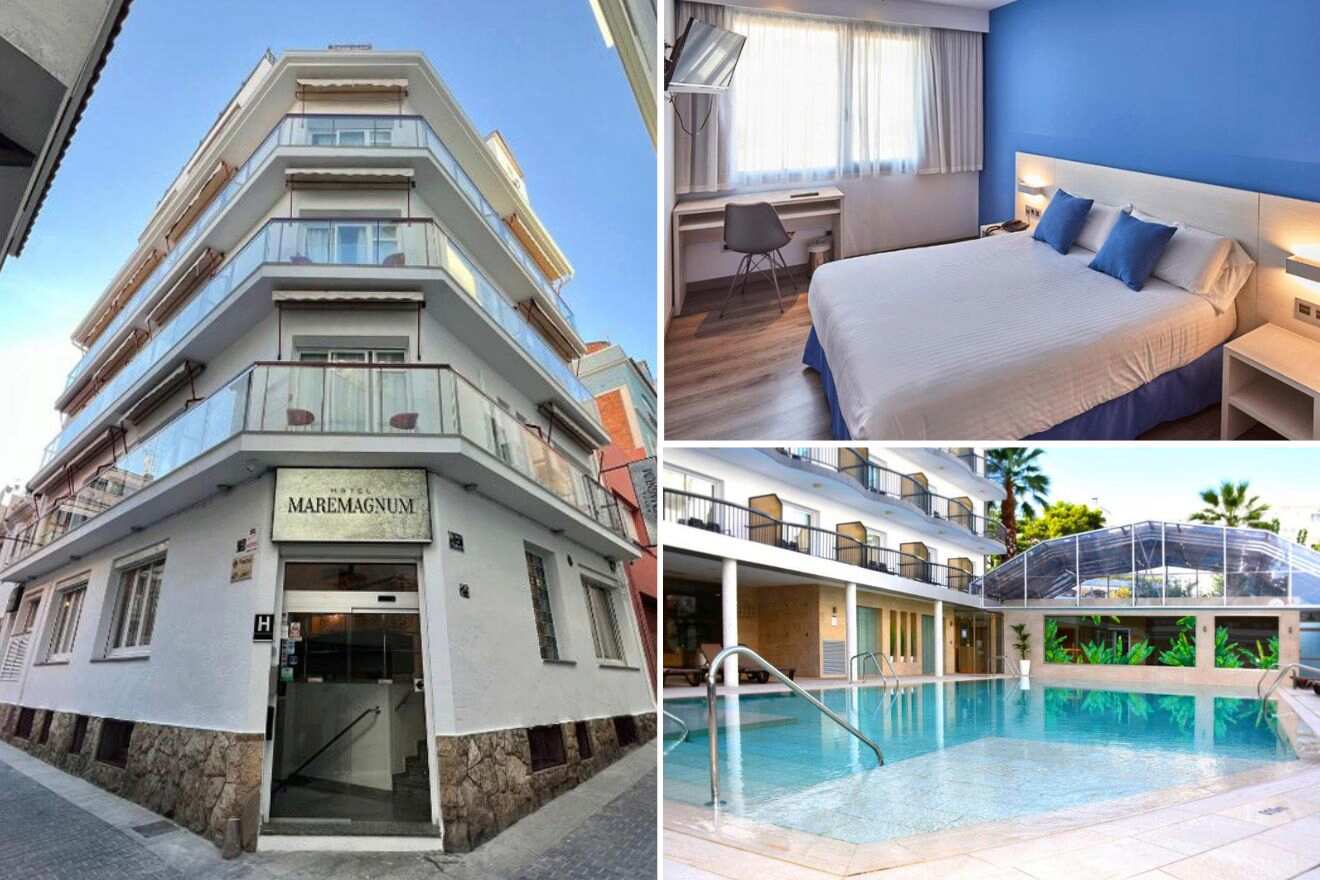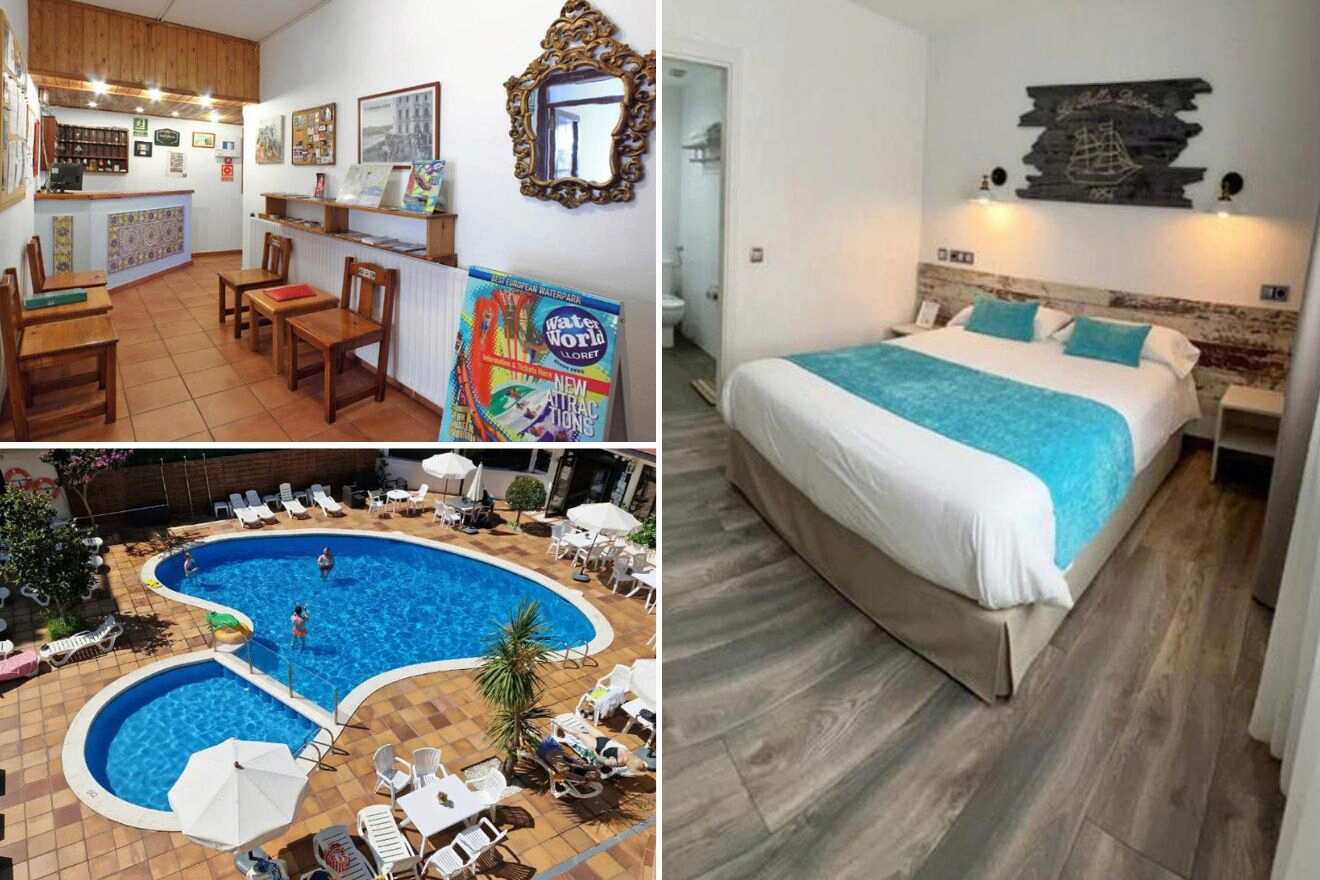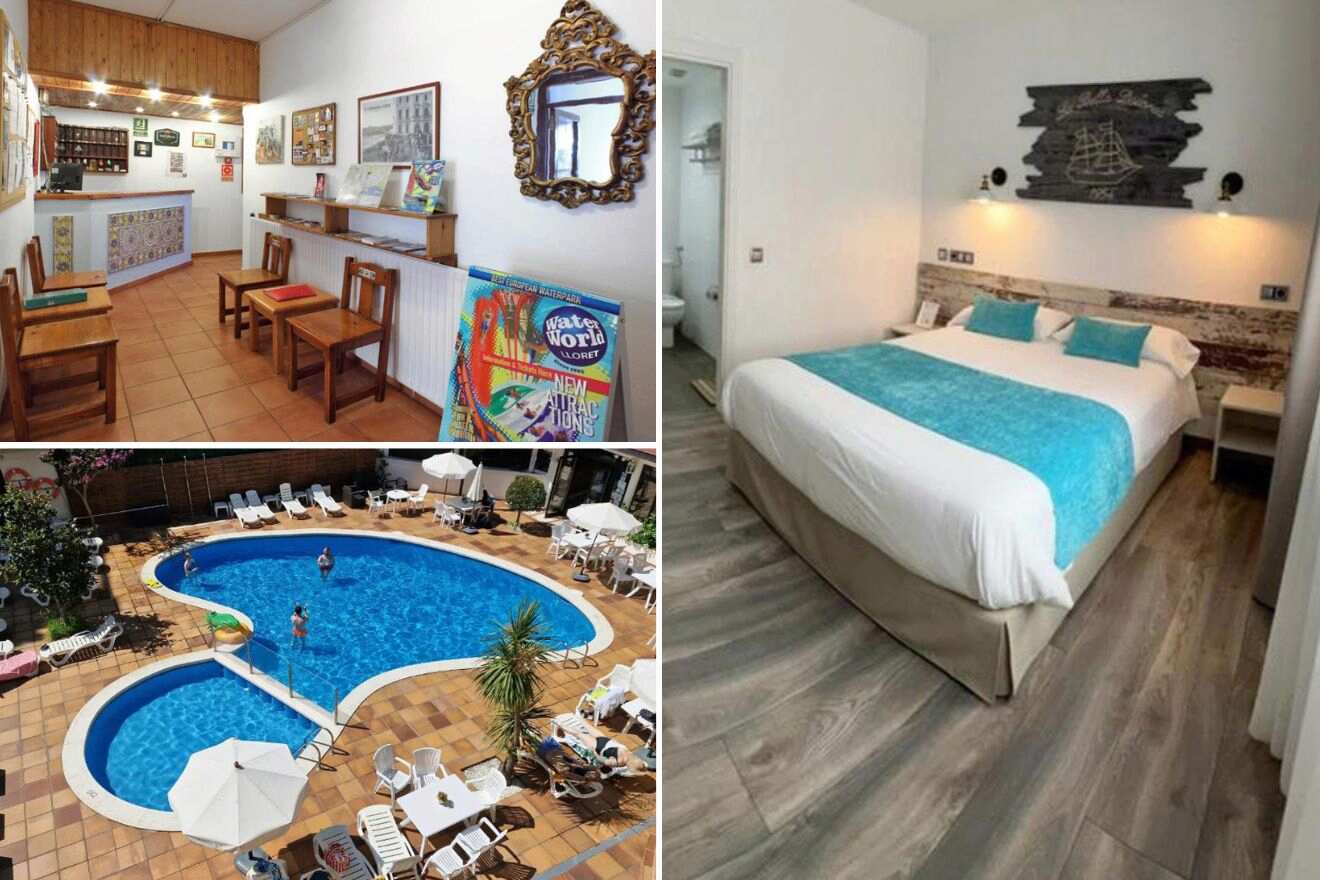 Find More Hotels in Lloret de Mar
BONUS #1: Lloret de Mar family hotels
After all these amazing hotels in Lloret de Mar, I thought you could benefit from some family hotels! I know how tricky it can be to find hotels that have something that suits all the members of the family, that is why I've been looking for the best family hotels in Lloret de Mar so everybody is happy and entertained during the family vacation!
The hotel prices for these hotels range from €200 to €300 per night; let's check them out!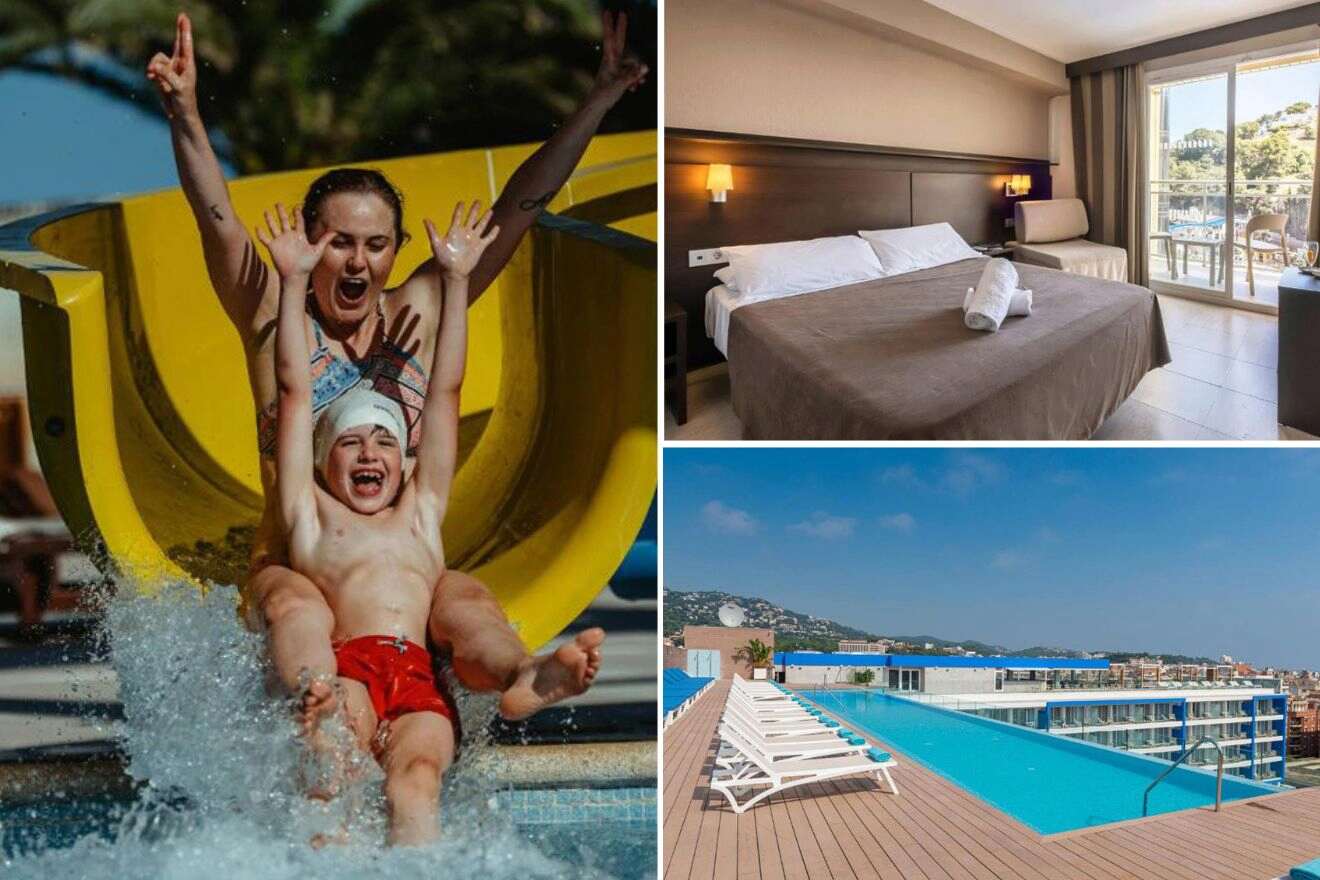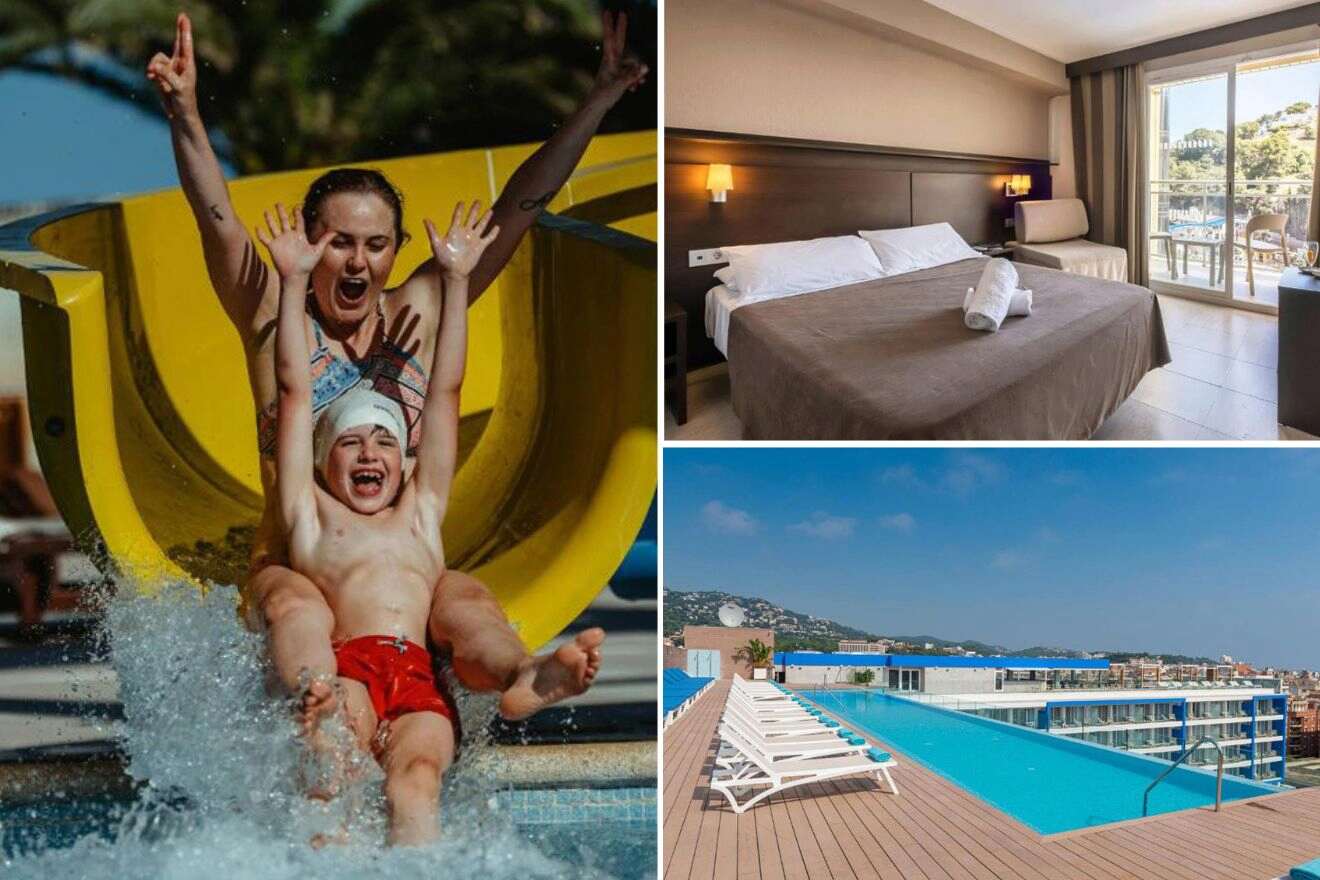 1. Pola Giverola Resort
Wow! This hotel looks like a total dream! The perfect place to spend a relaxing vacation with your lovely family! The property is located by the beachfront and has 3 onsite pools, one with a huge water slide, perfect for the little ones! At the hotel, you can join an aerobics class with the family, play water sports, or beach volleyball! One of the 3 onsite restaurants offers kid-friendly meals.
2. Hotel Rosamar Garden Resort 4*
This hotel has a huge waterpark, a water playground, pirate-themed mini golf, a kid's club, and more! For the grown-ups, there is a spa and wellness center with a steam room, a hot tub, and a fitness center. I highly recommend the twin room to families of 4, it comes with 2 double beds, a flat-screen TV with cable channels, and a spacious balcony with great views of the pool!
3. L'Azure Hotel 4* Sup
This amazing hotel is full of family fun! While the kids spend the day at the kids club or playing at the water playground, the adults can indulge in a spa and in a relaxing sauna session! The hotel comes with 2 outdoor pools and 2 onsite restaurants serving local and international dishes. The hotel sometimes has amazing live performances and evening entertainment open to all guests!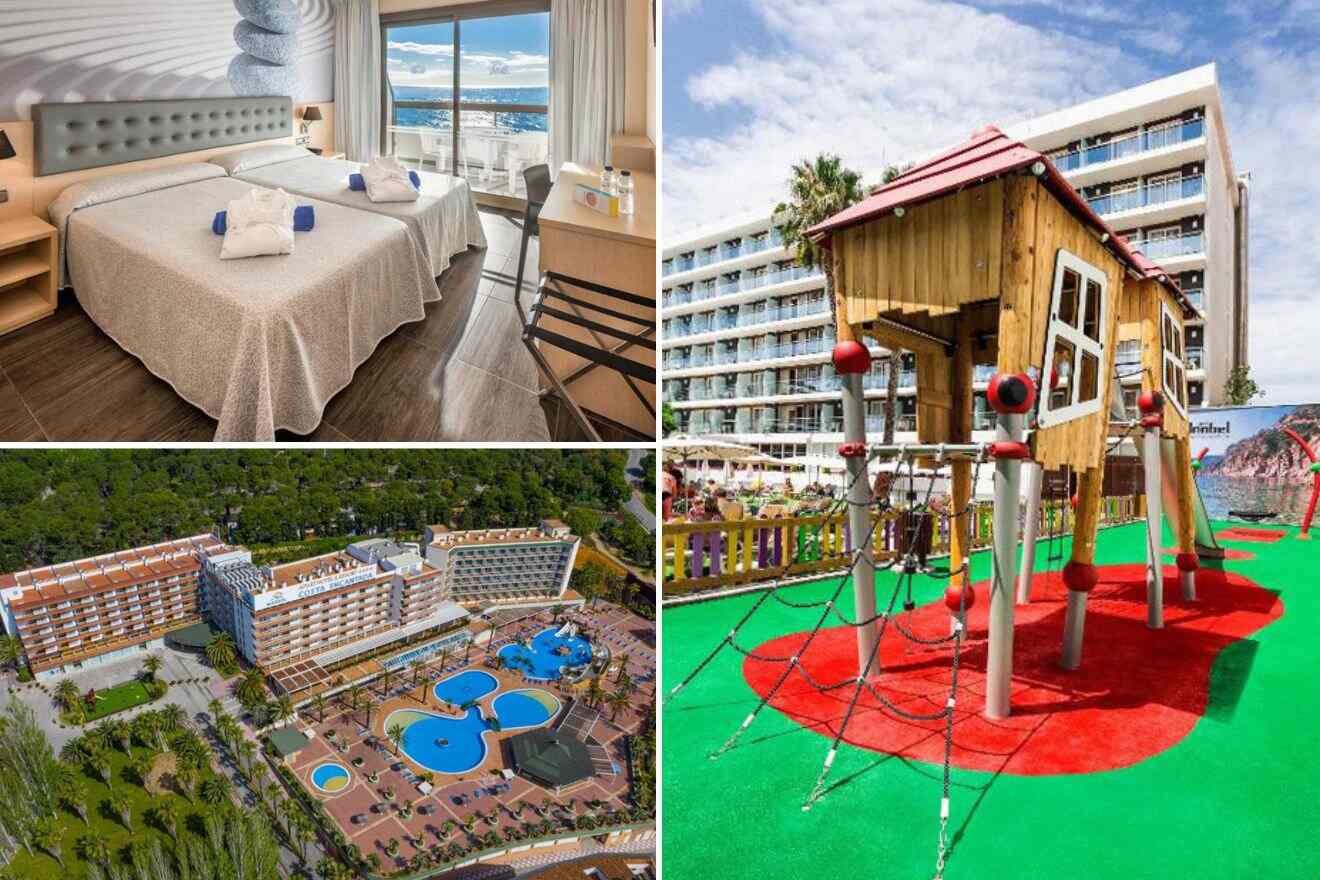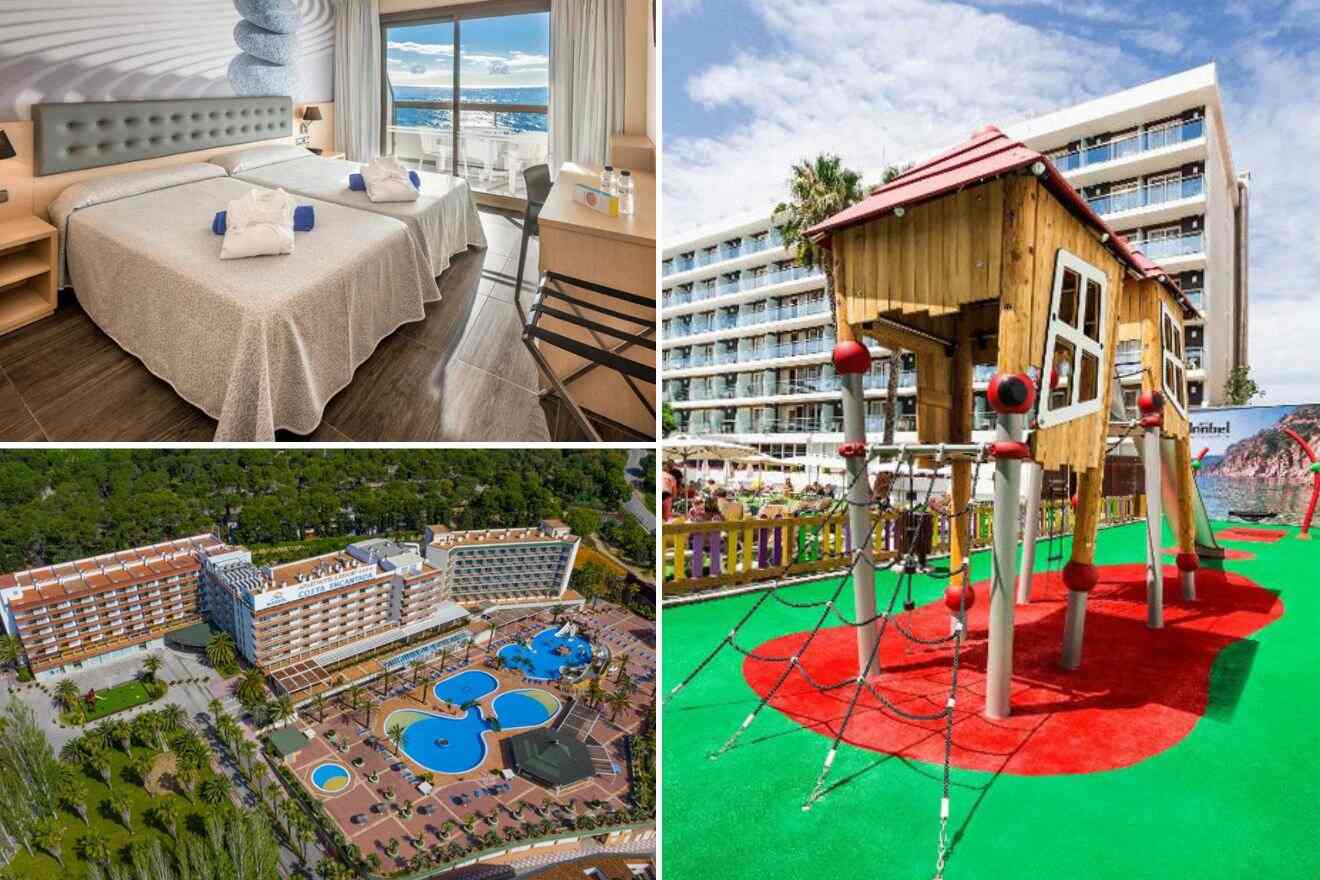 4. Aparthotel Costa Encantada
This hotel is located only a 10-minute walk away from the city center and comes with simple and classic rooms that have all the commodities you could wish for! One of the most fun aspects of this hotel is the incredible terrace with the themed water park slides! The whole family will enjoy this feature! All guests can have a complimentary breakfast each morning, which you will need to have the energy to play all day!
5. Tropic Park
Located in Malgrat de Mar, this hotel is set by the beachfront and comes with 4 outdoor swimming pools so that the entire family can enjoy it! There is an indoor pool with views, a pool for kids, and a second big outdoor pool! The hotel comes with a solarium, a game room, and a complimentary breakfast will make your belly happy! The biggest rooms can host up to 3 guests, making it perfect for small families.
6. Hotel Anabel
Wouldn't it be amazing to discover Lloret de Mar by bike with the entire family? What about joining the evening entertainment offered by the hotel after having an amazing dinner? The hotel has an outdoor pool, jacuzzi, and a kids playground, so you can relax in the tub while your kids play and meet other kids! The rooms are so stylish and modern that the family suite can host a total of 6 family members!
BONUS #2: 5-star hotels near Lloret de Mar
Ah, you know me! I love to spoil you! So after looking for the best hotels in Lloret de Mar, and all the amazing Lloret de Mar family hotels, I thought I would give you some amazing luxury options! Some of them are closer to the city, and some of them are around 12 miles (20 km) away from the city, which translates to a short 20-minute car drive!
The price range for these deluxe and 5-star hotels near Lloret de Mar goes from €300 to €800 per night.
Let's dive into the options!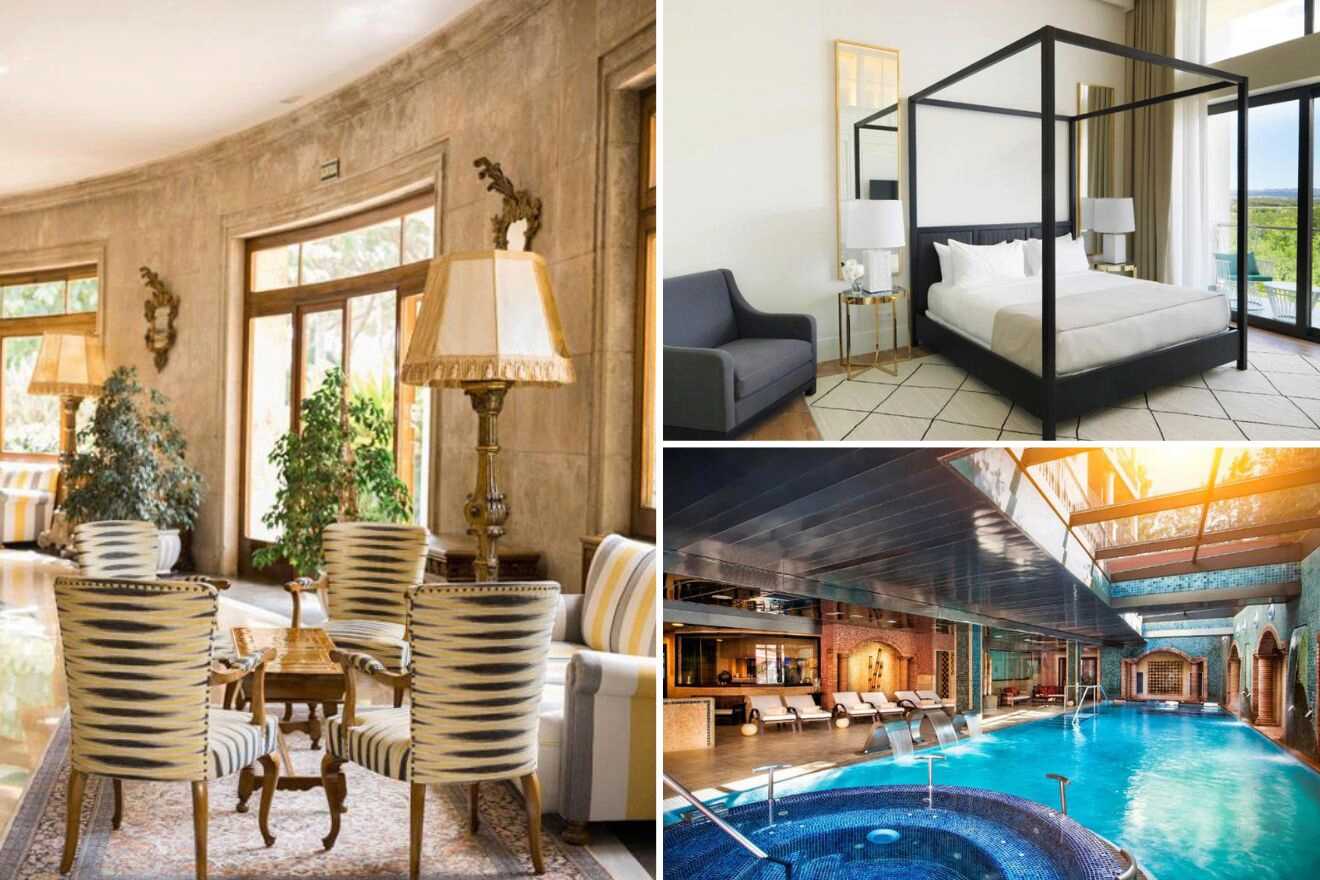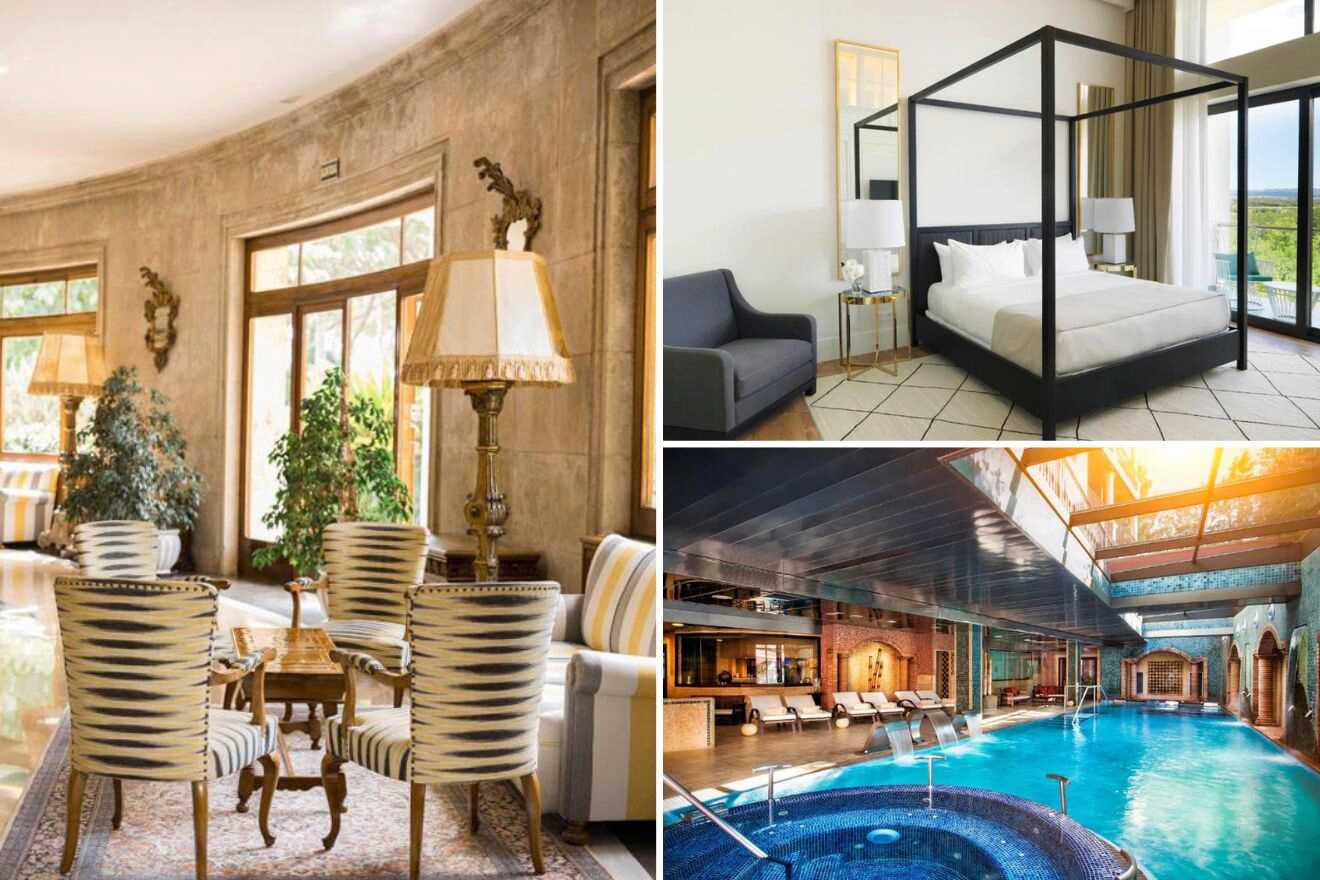 1. Alàbriga Hotel & Home Suites GL
Let's talk about elegance! I love this hotel style, it's so luxurious, fun, and chic! It is located by the S'Agaro beachfront and comes with an infinity pool and jacuzzi on a terrace overlooking the Mediterranean sea – nothing better than relaxing with a drink and a view by the pool! The onsite restaurant serves amazing Spanish dishes, and the rooms can host up to 6 guests; all come with spa access and some with ocean views!
2. Hostal de la Gavina GL – The Leading Hotels of the World
Wow, this hotel is more than luxurious; it is royal! It has an old-money vibe, and the decor is exquisite! Marble floors, a Renaissance tapestry, paintings, carved wooden furniture, sculptures, and rooms that have a nice Victorian touch. The hotel comes with 2 swimming pools, a fitness center, and it is located by the stunning S'Agaro beachfront.
3. Hotel Cala del Pi – Adults Only
I love this hotel style! It has a charming, colorful, colonial charm with touches of modernity; truly astonishing! The hotel is located by the beachfront in Platja d'Aro, and the terrace with the swimming pool and hot tub has a direct view of the ocean. The spa center is simply amazing and comes with a wide range of treatments! To end the day in style, dine in the onsite restaurant and taste the most delicious meal!
4. Hotel Camiral a Leading Hotel of the World
This hotel looks like a mansion; it was curated and designed by famous designers, so the rooms and the common areas burst with style and elegance. The rooms have a lovely color theme, and the biggest rooms can host up to 4 guests. The hotel offers personalized spa treatments, and in the summer, you can use the tennis courts, join a guided bike tour, or enjoy a tennis lesson. The hotel is located in Caldes de Malavella.
FAQs about hotels in Lloret de Mar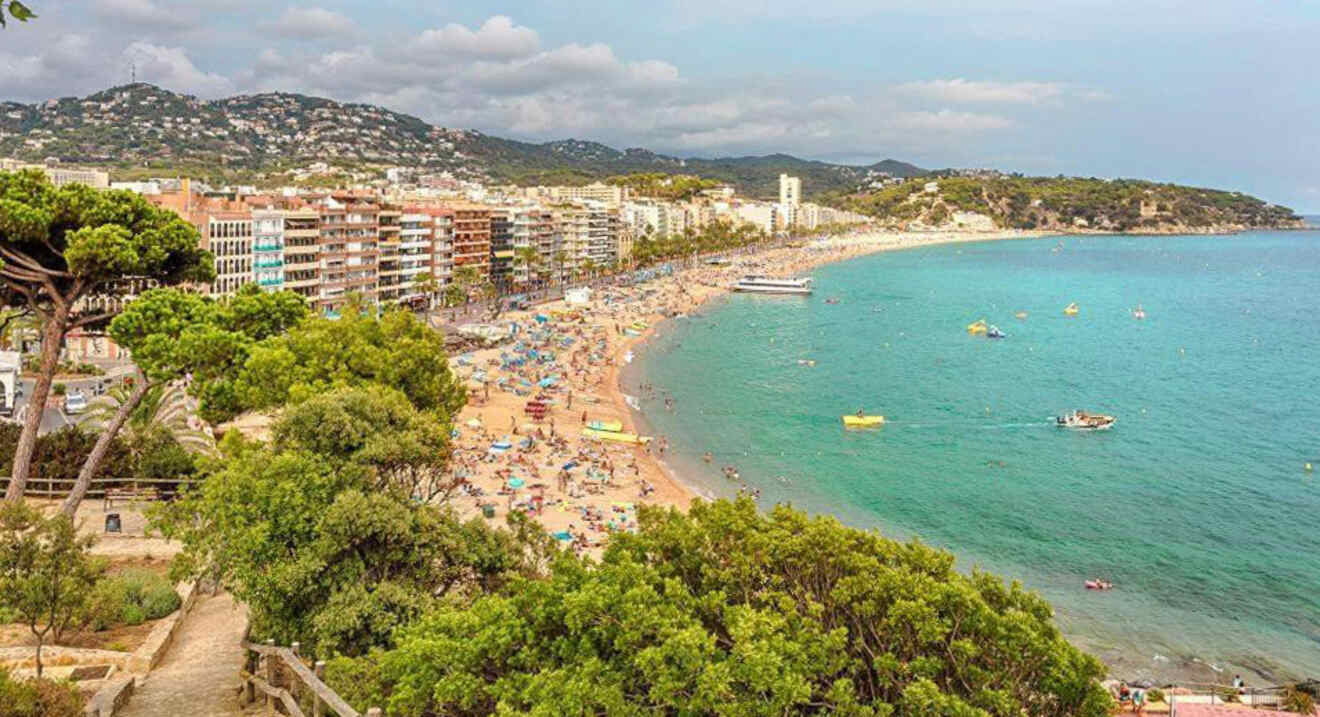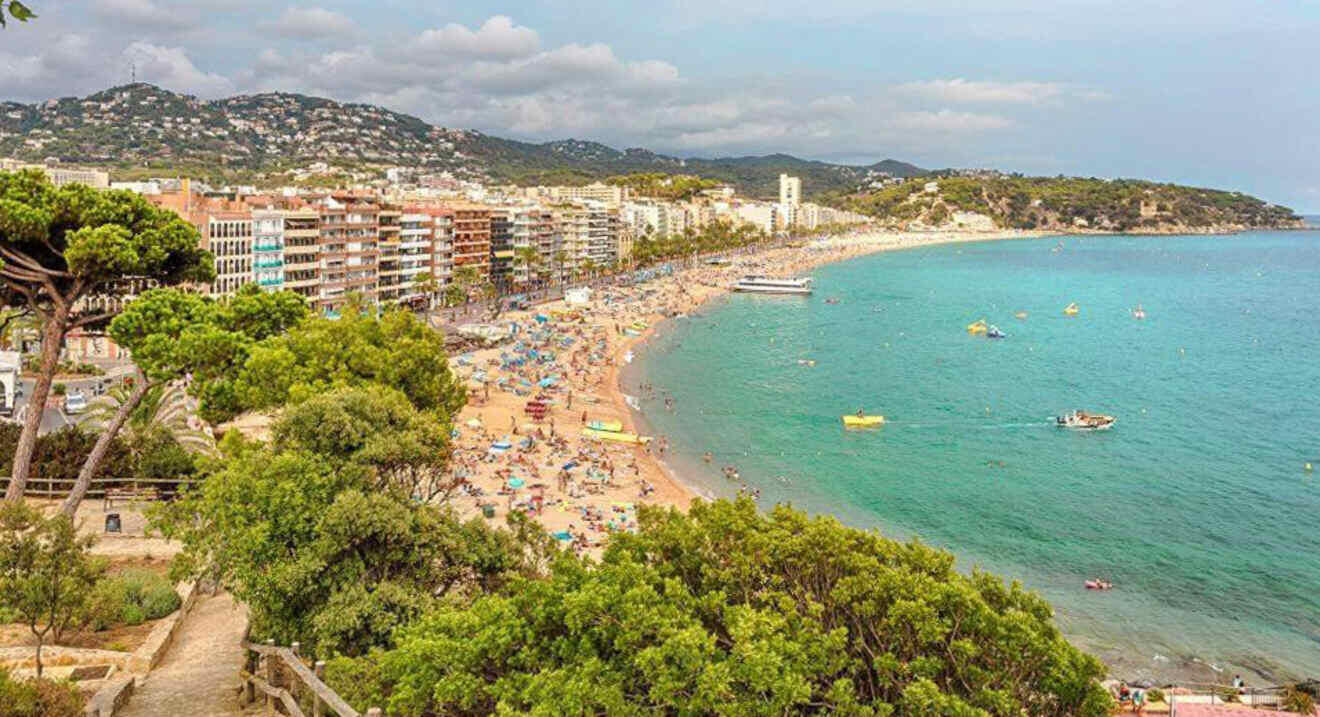 🧑 Which Lloret de Mar hotels are adults-only?
🏖️ Which Lloret de Mar hotel is by the beachfront?
👪 Which Lloret de Mar hotel is the best for families?
🌊 Which Lloret de Mar hotel has a water park?
Conclusion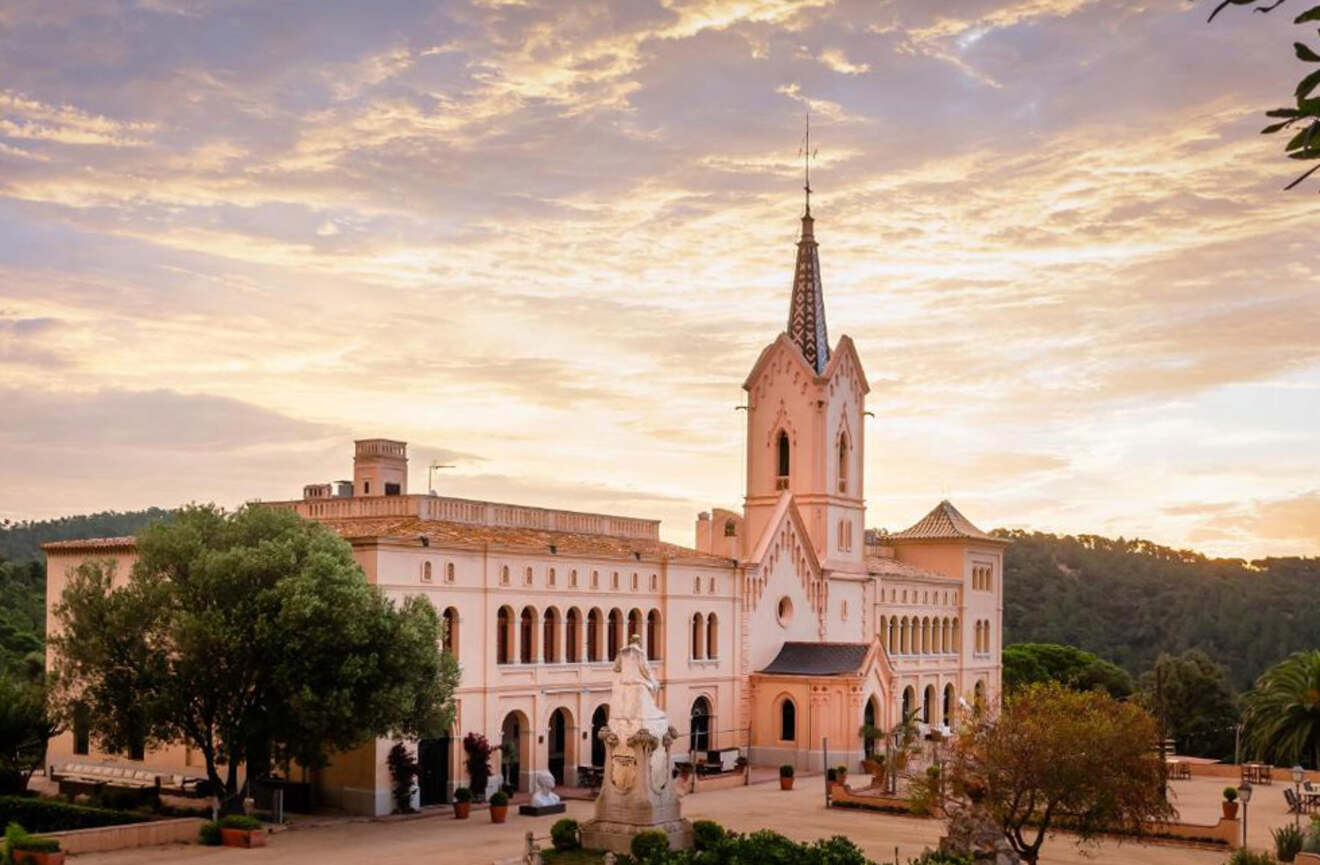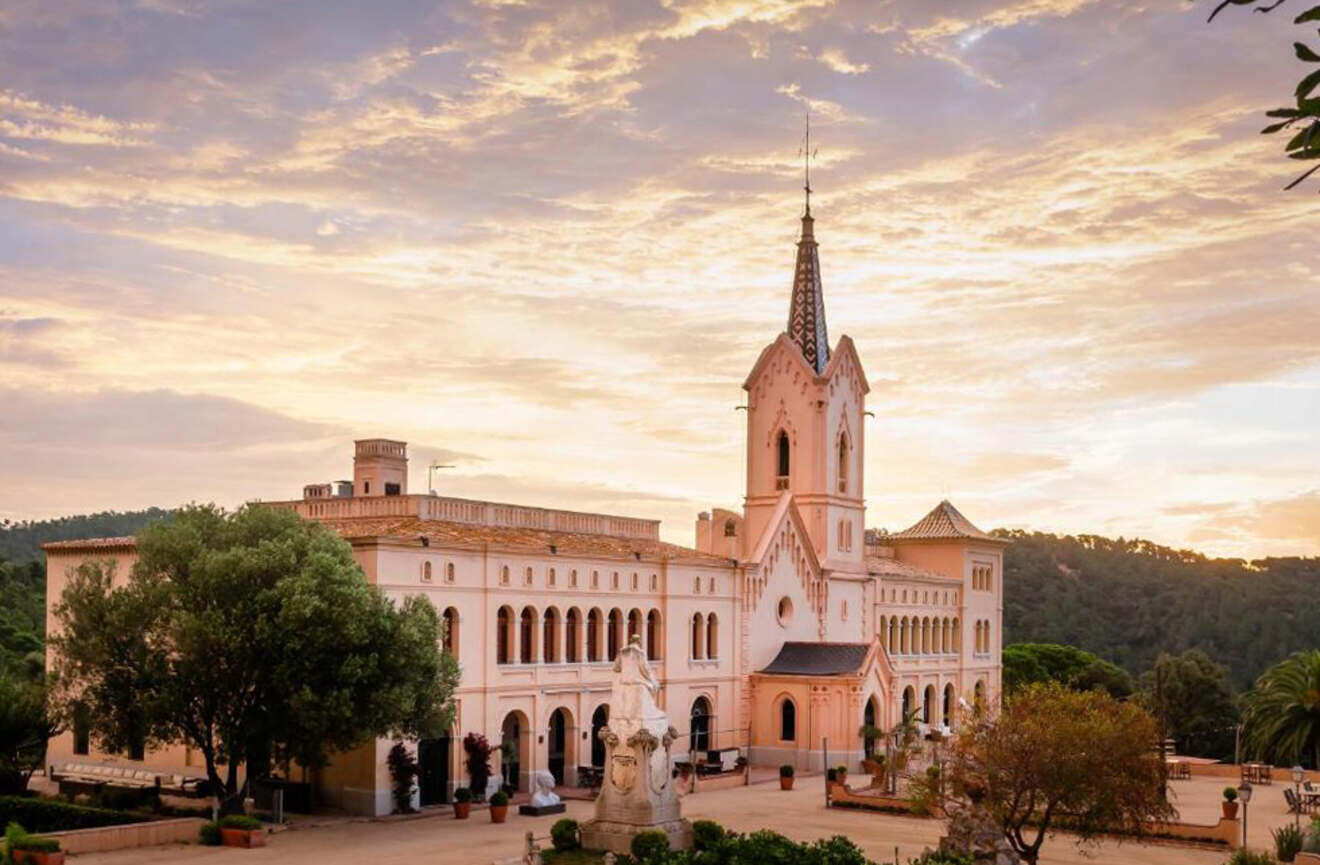 It is a wrap for today, my lovely people! Those were the best hotels in Lloret de Mar, plus 2 amazing bonuses listing the best Lloret de Mar family hotels and 5-star hotels near Lloret de Mar. You have so many options to choose from, I am sure you found the hotel that ticks all the boxes!
Honestly, all the hotels mentioned in this article are truly amazing, and I would be happy to stay in any of them, but if I had to choose my top 2 favorite hotels, I would go with:
If you want to get the best deals and the best hotel rooms in Lloret de Mar, you need to book in advance because these get booked super fast!
Which of these hotels is your favorite? Let me know in the comments, and if you have any questions, ask away; I'd love to help!
Until the next one,
Daniela
---
Pin it for later!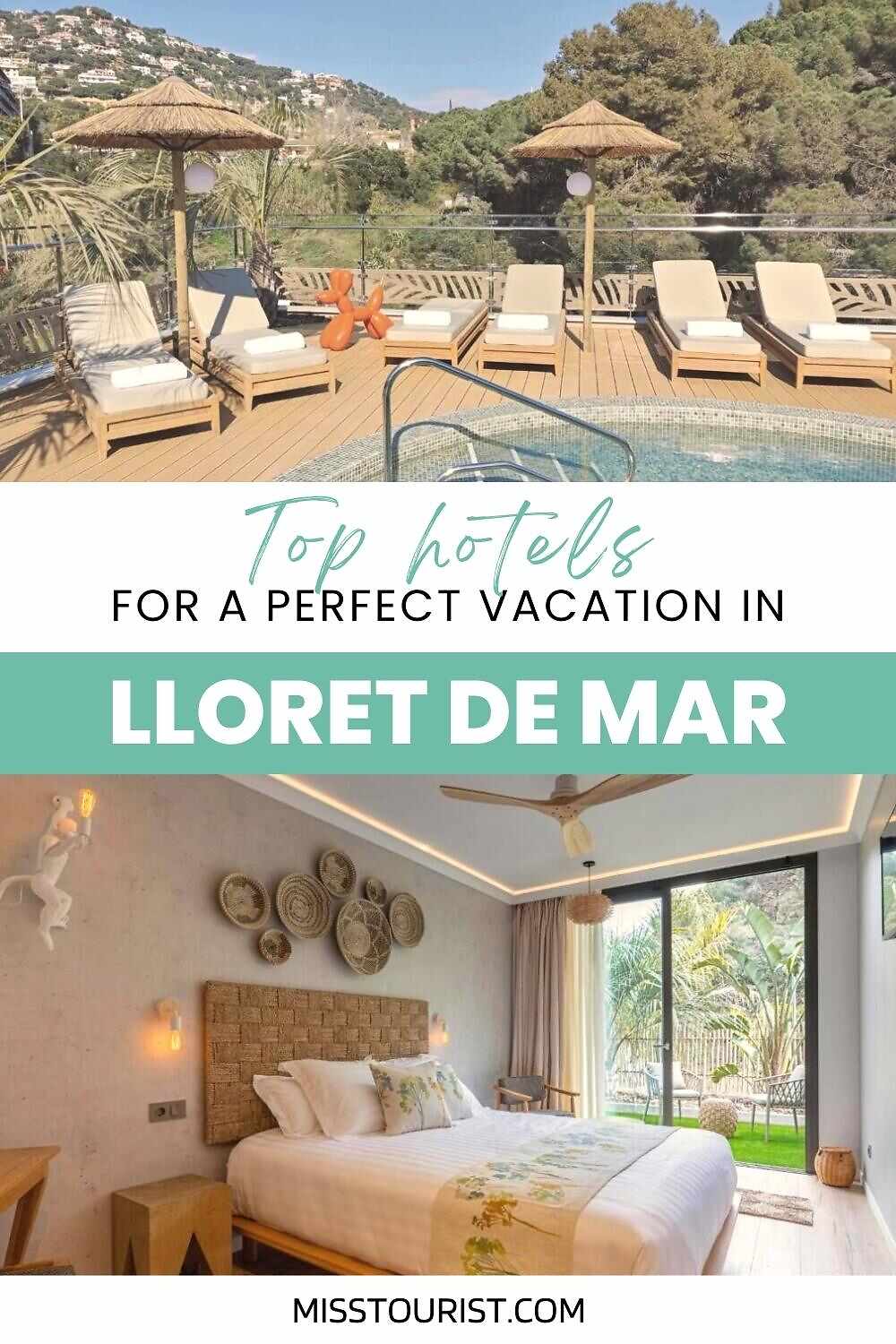 Pin it for later!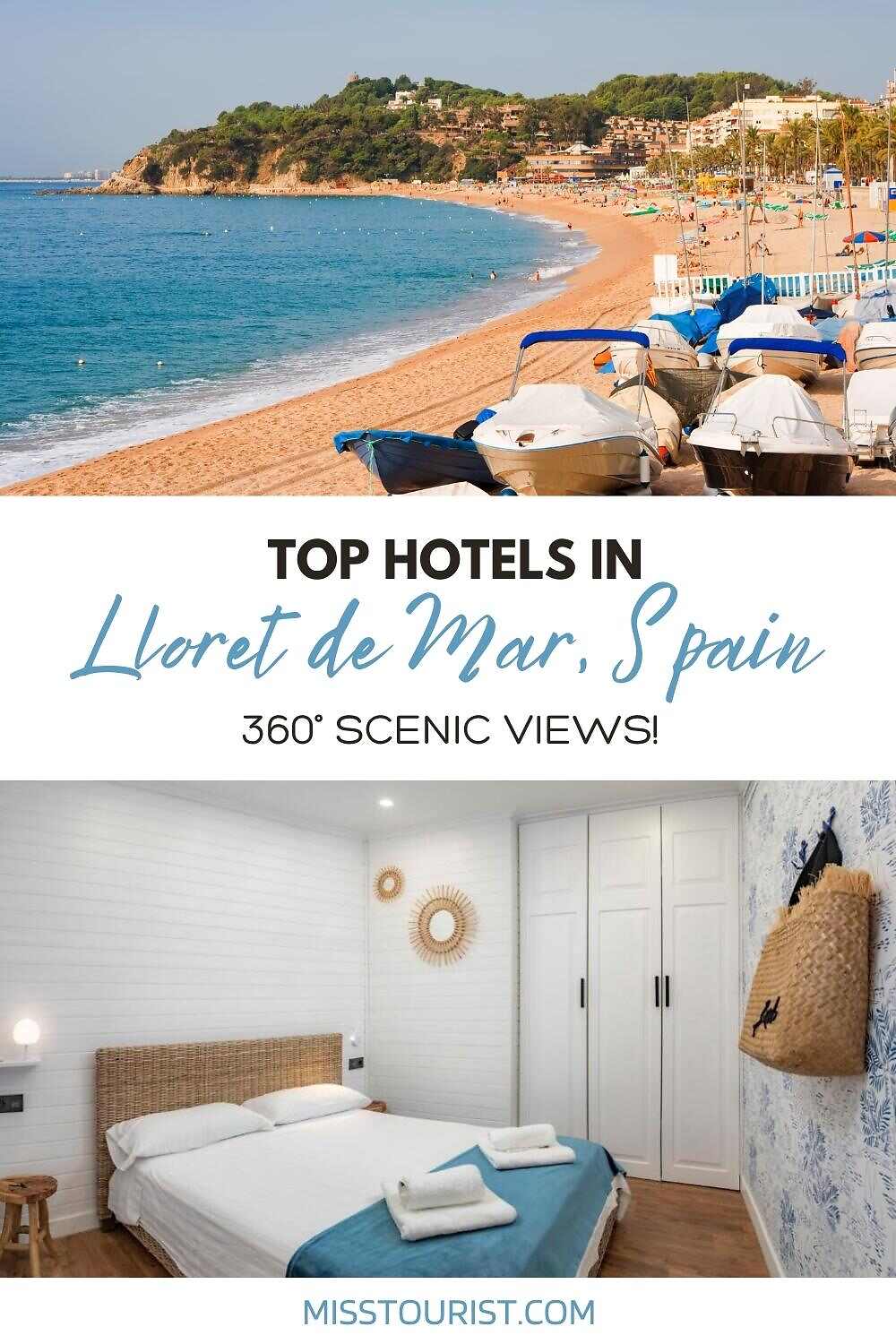 Products You May Like