20+ Lucca Hotels ✔️ Where History and Pleasure Converge!
Are you looking for the best hotels in Lucca? Then you are in luck! Because I have been looking for hours and comparing one amenity with the other to find hotels in Lucca until I gathered the best Lucca hotels out there! And I have to say, I have found amazing options with the most incredible styles and amenities for the perfect vacation!
The way this article is arranged and organized is by price, starting with the luxury options, the mid-range options, and last but not least, the budget options. In the end, I've added a nice bonus of the best luxury hotels in Lucca so that you can choose from even more options!
Lucca is one of the most popular cities in Tuscany, featuring amazing landscapes and a rich history full of art and elegance; that is why so many people want to travel to the city and explore what it has to offer! That is why it is vital you book your hotel room in advance!
Are you ready to discover the best Lucca Hotels?
Without further ado, let's dive in!
If you are in a hurry
If you need to book a room fast and don't have a lot of time to read the whole article, here are the best 3 Lucca hotels so that you can click and book!
Luxury (€180 and up)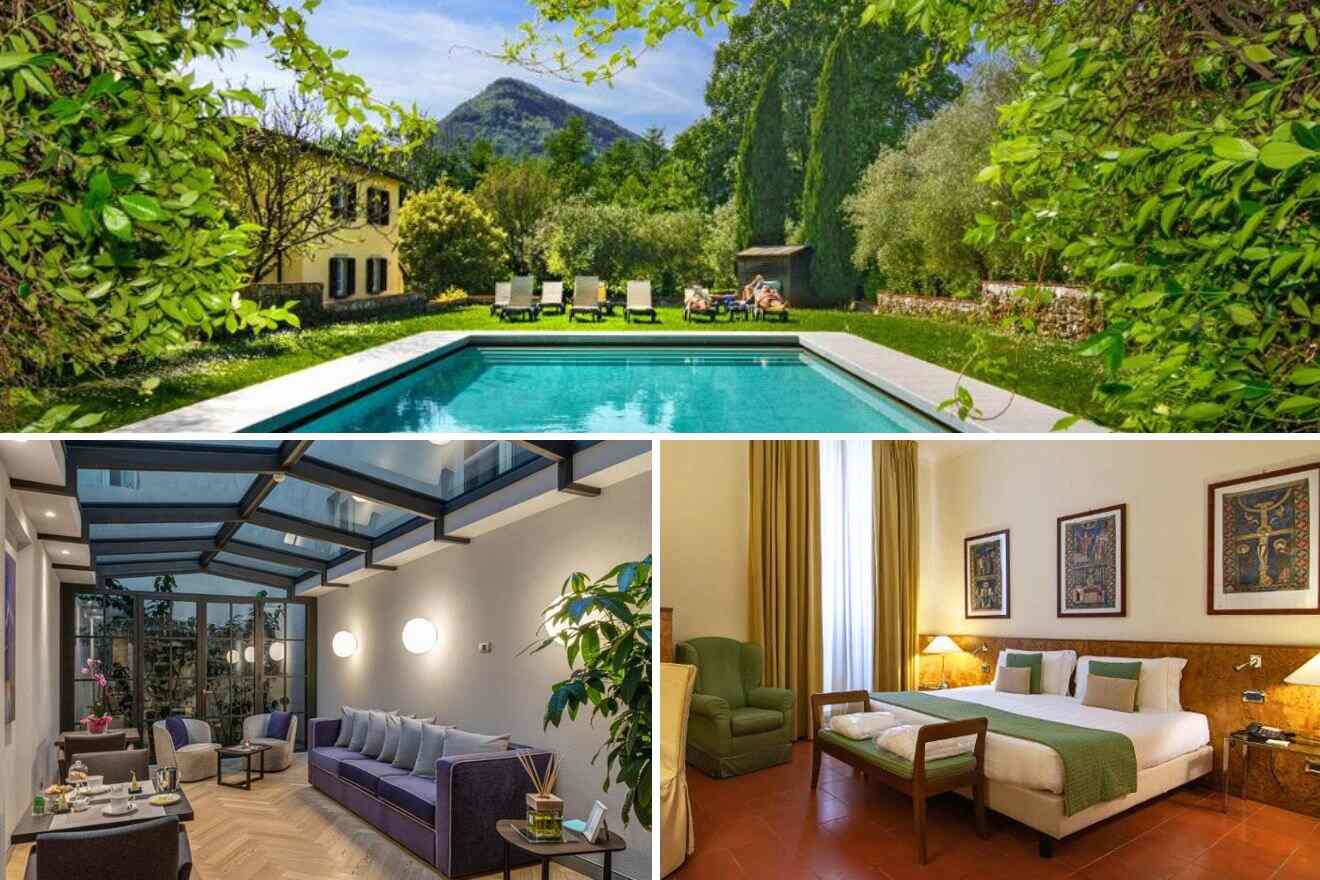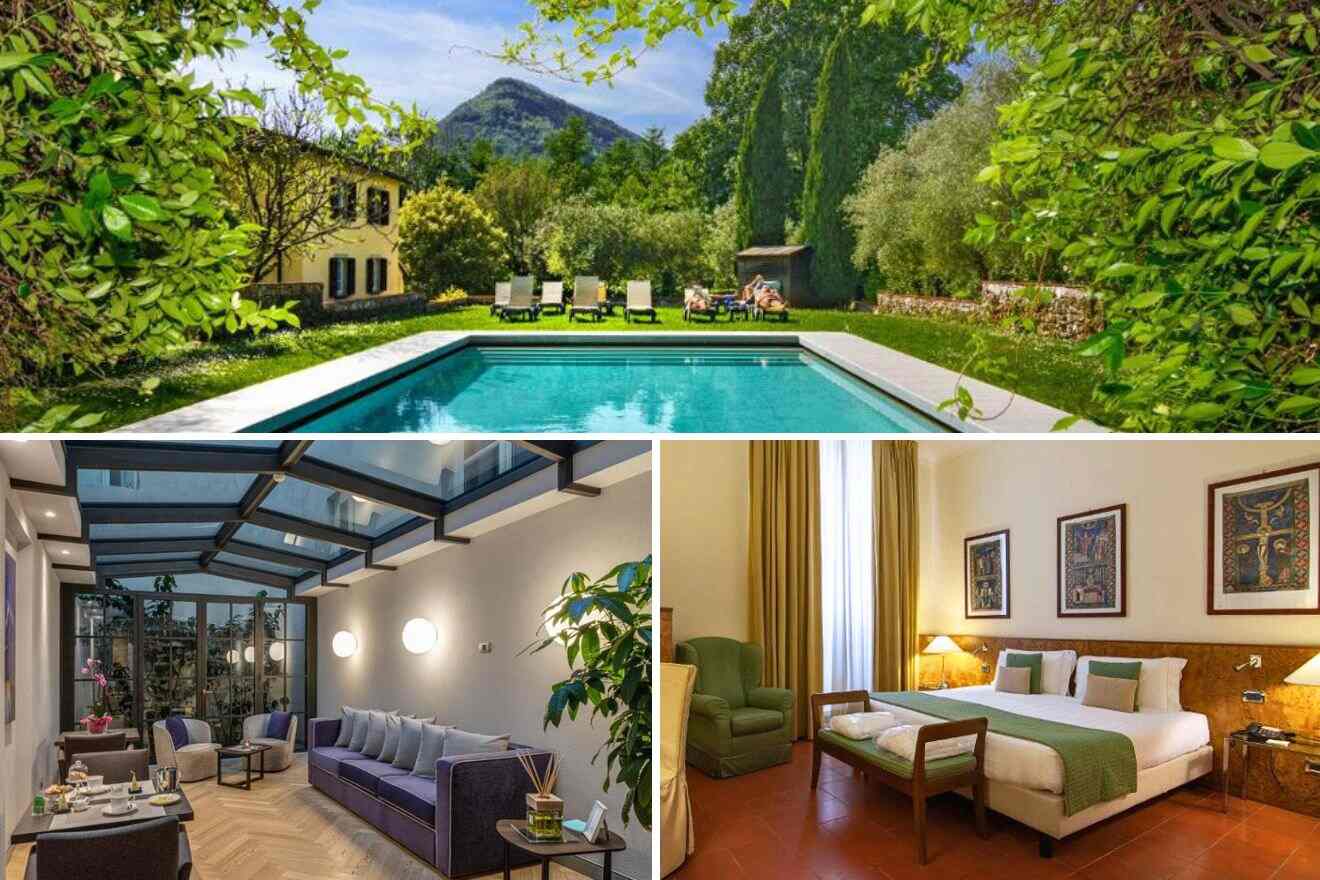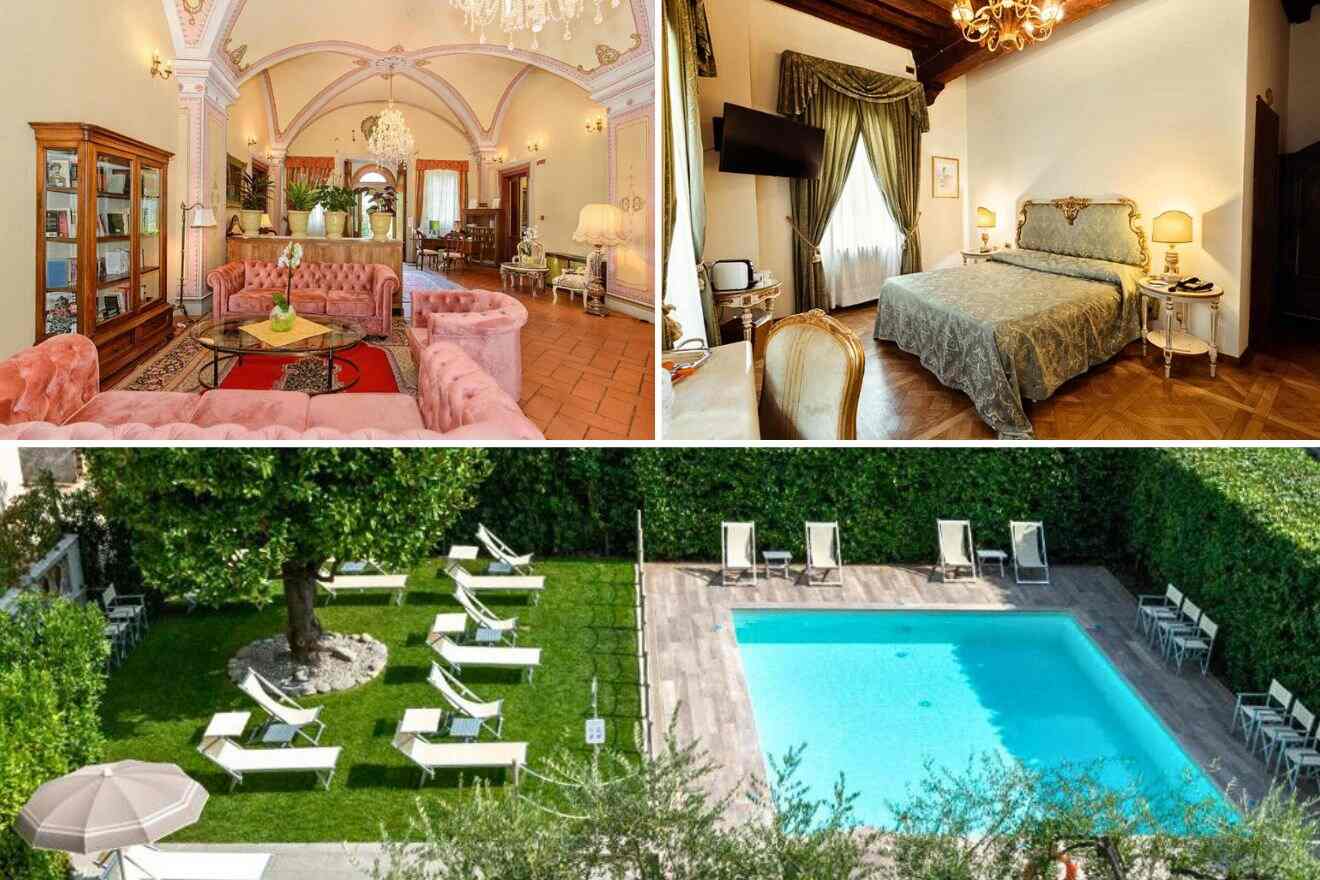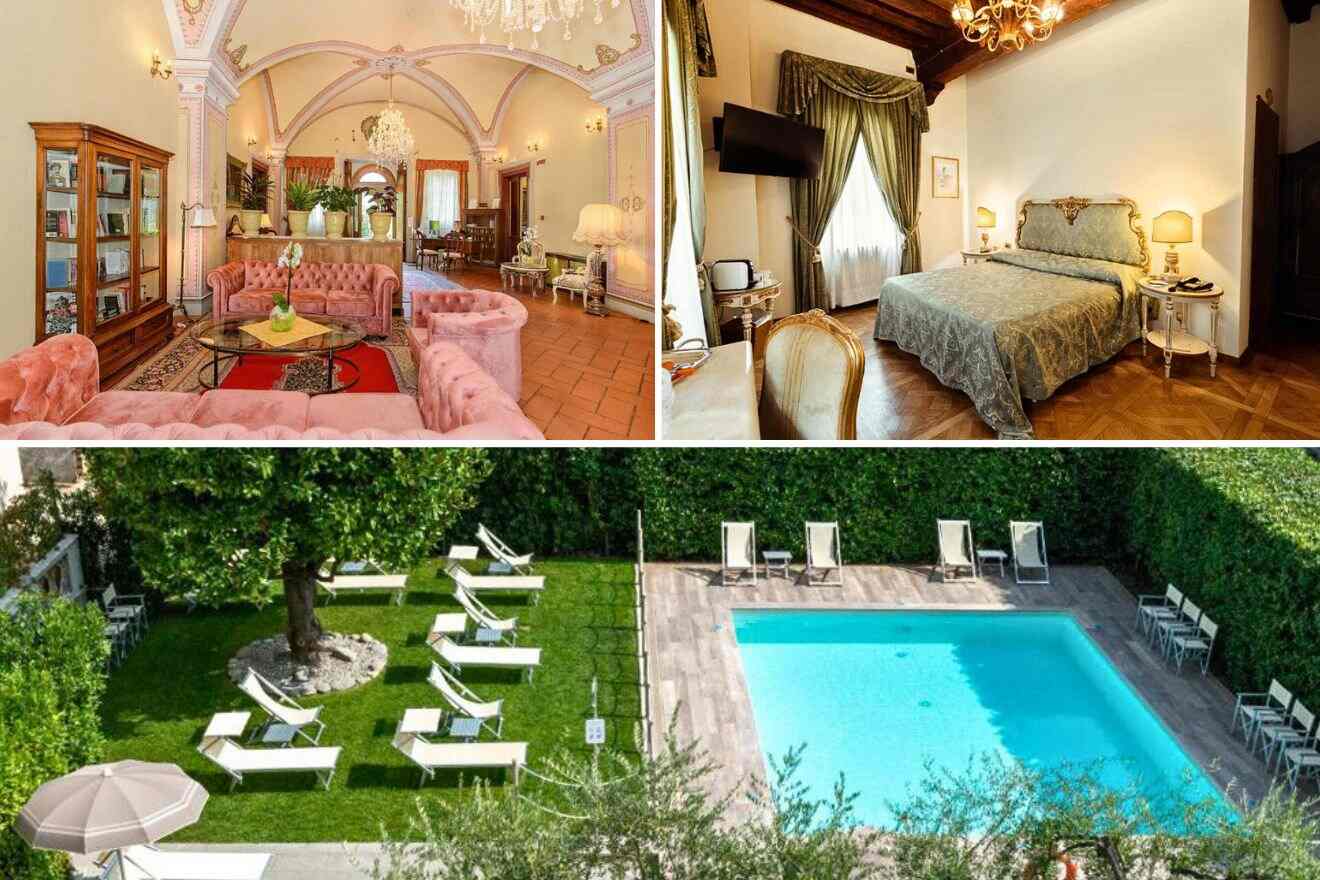 Mid Range (€130 – €160)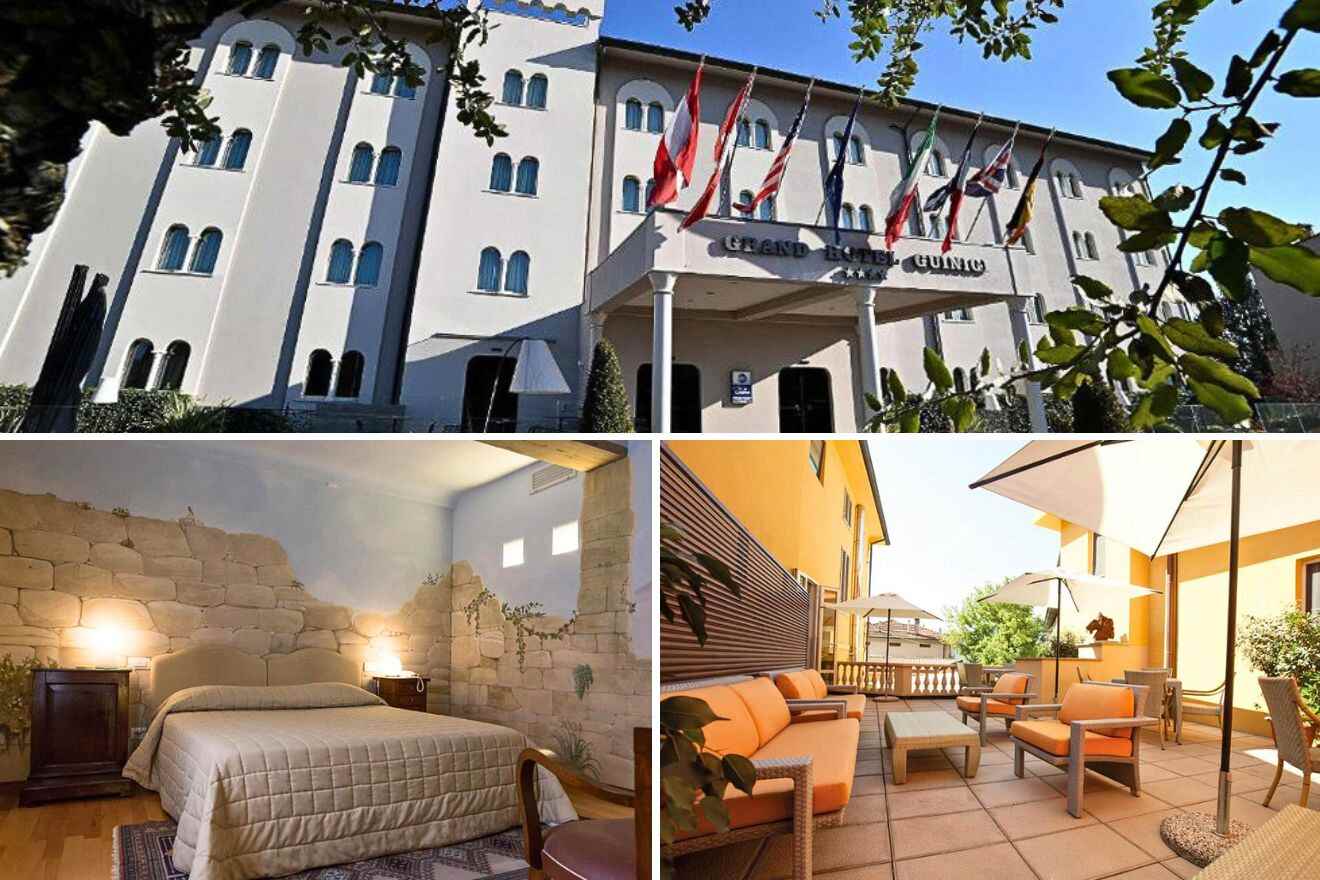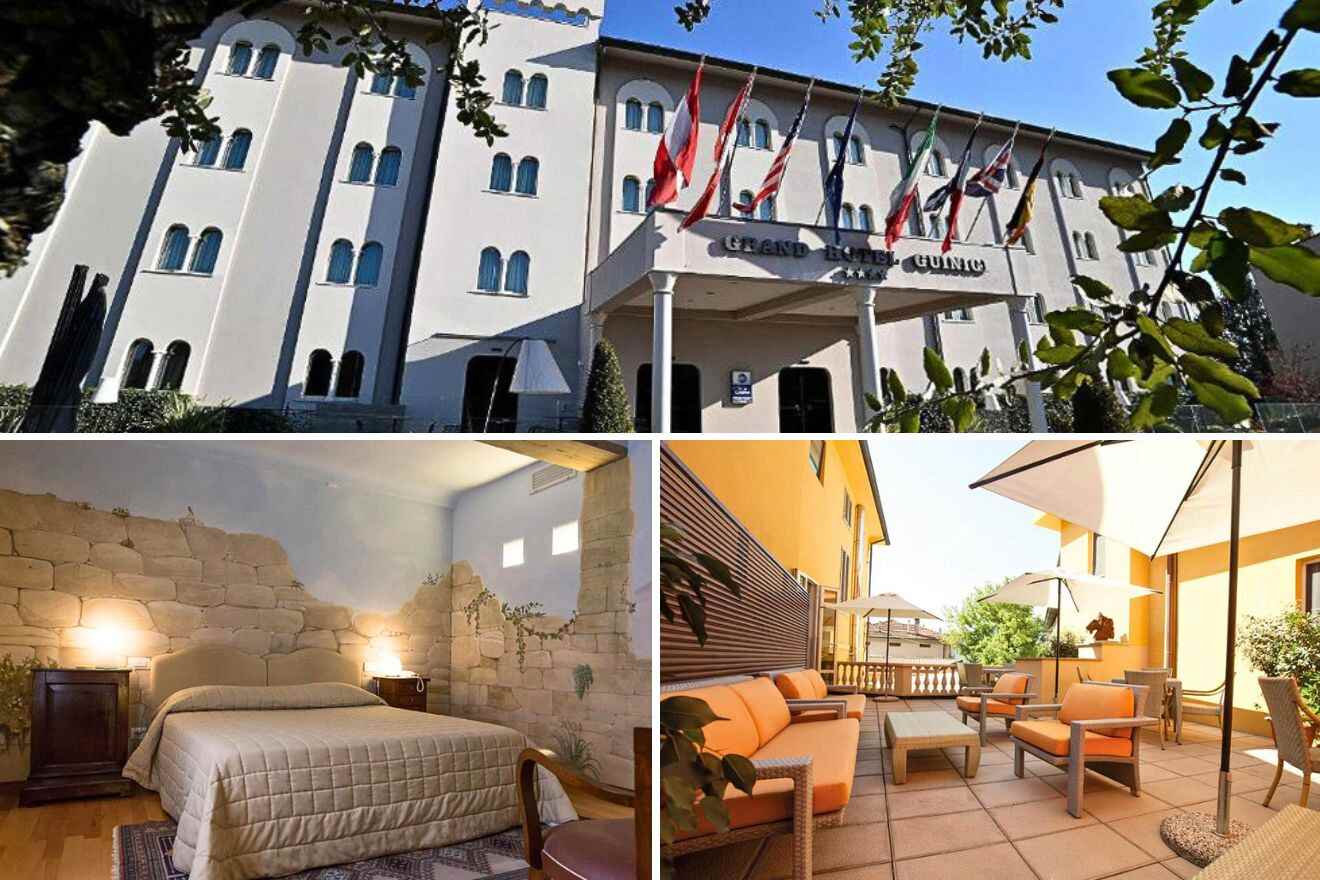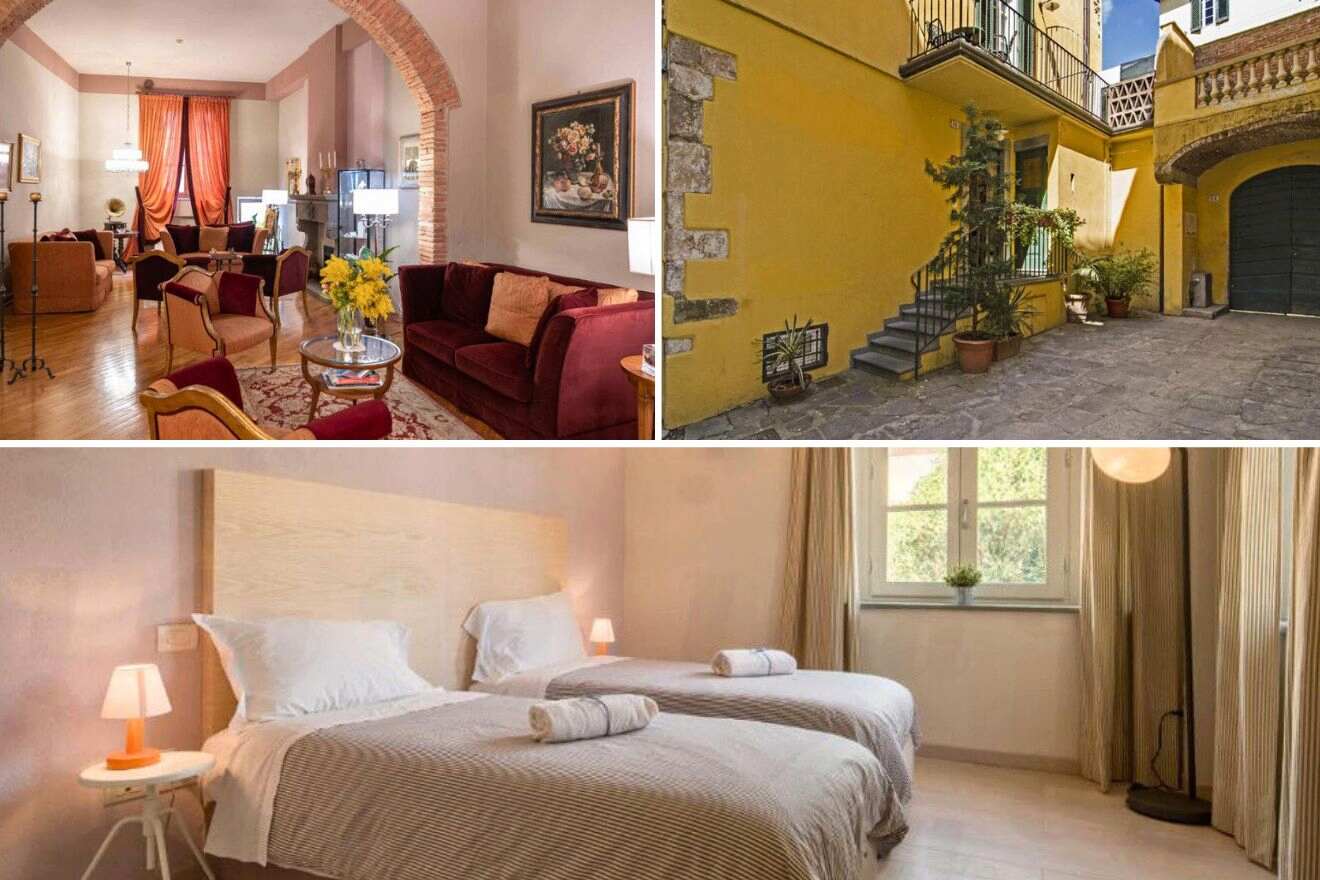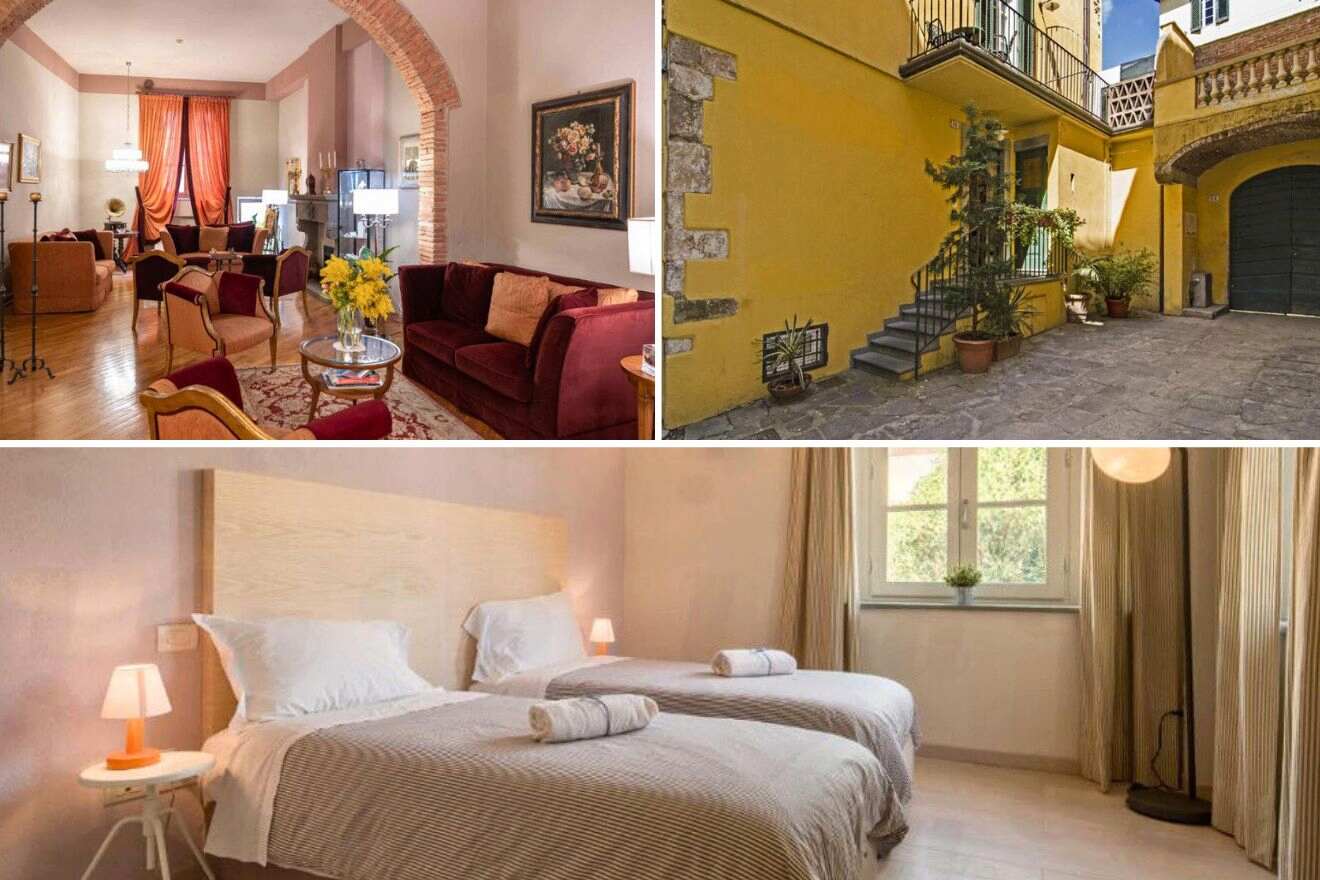 Budget (up to €120)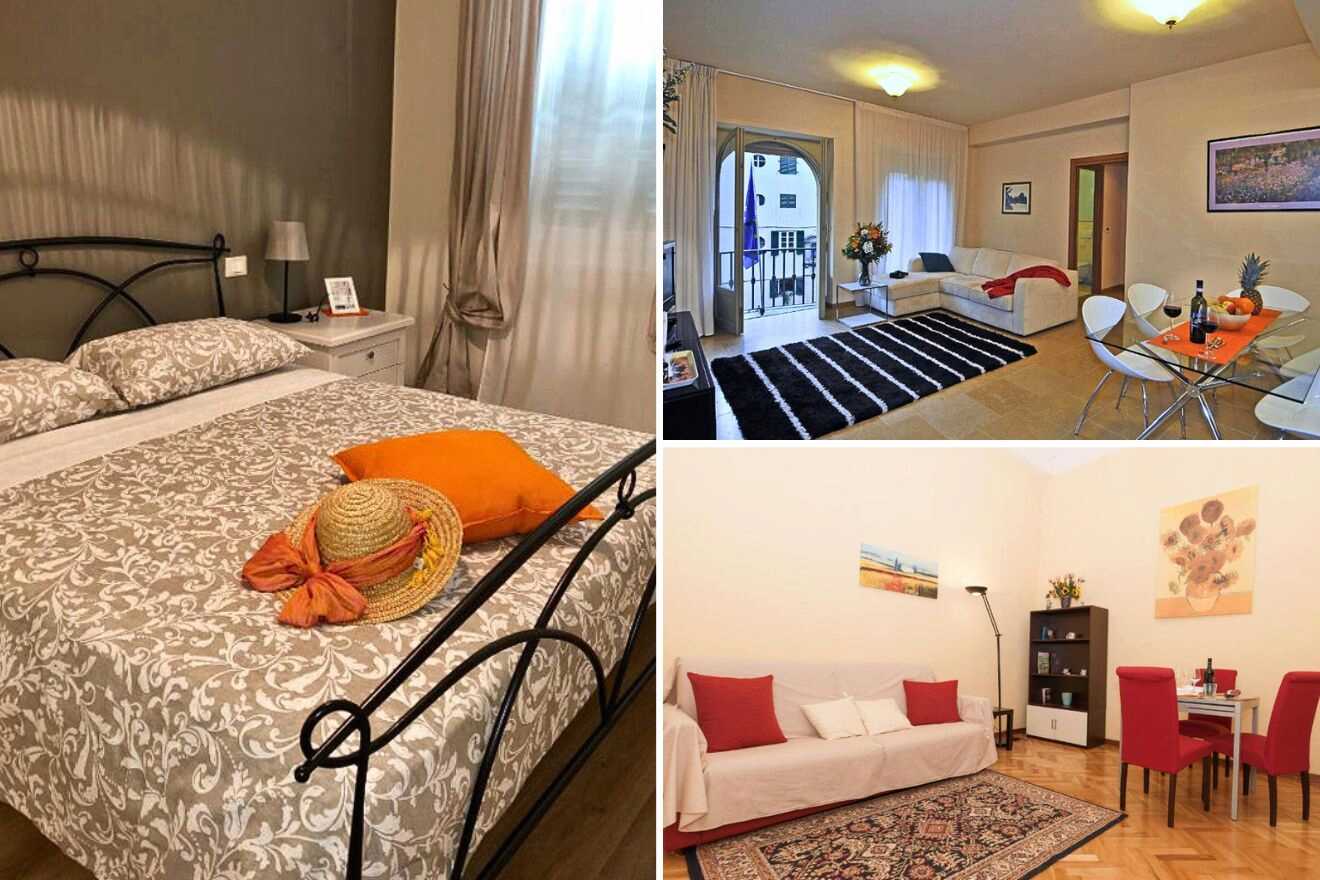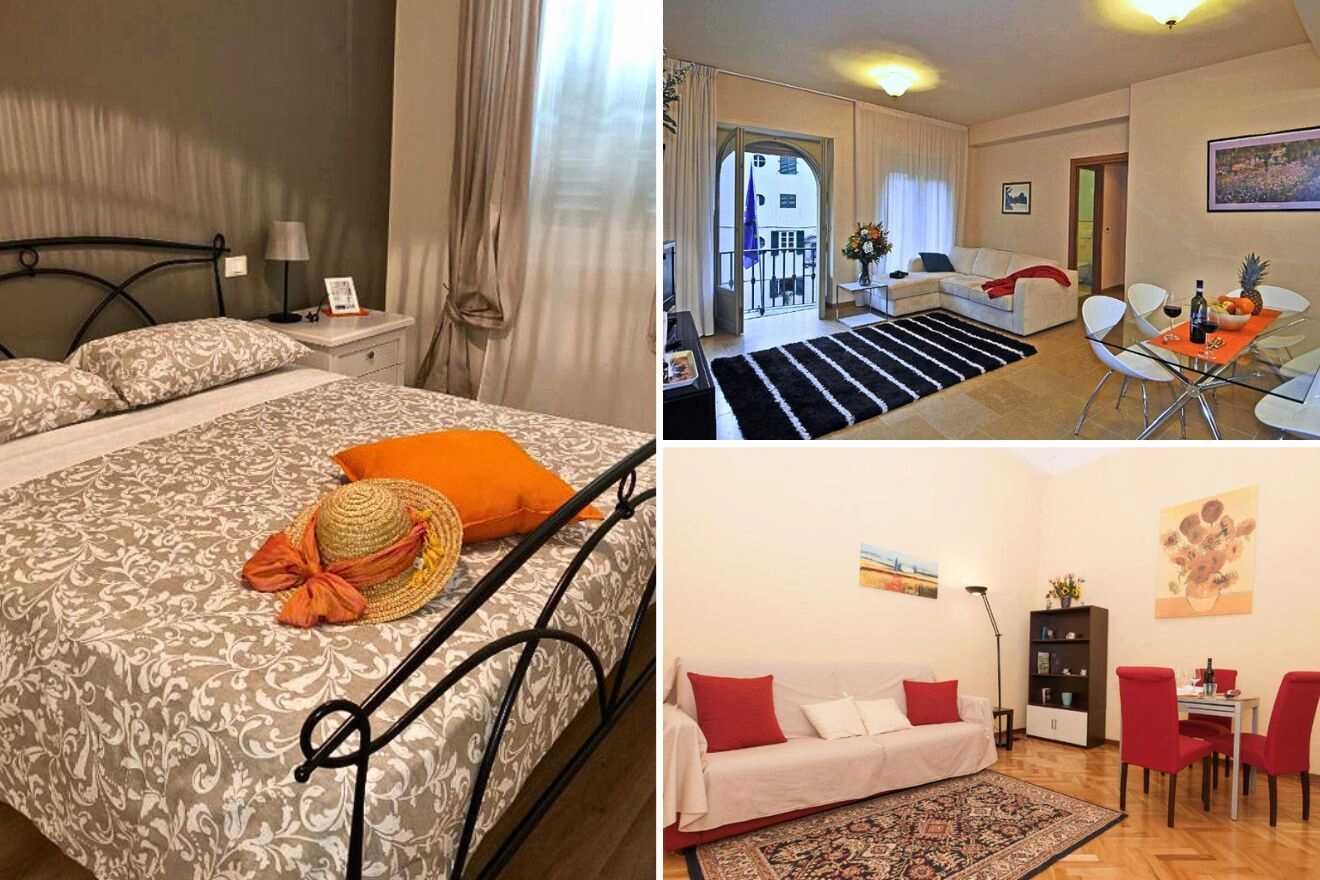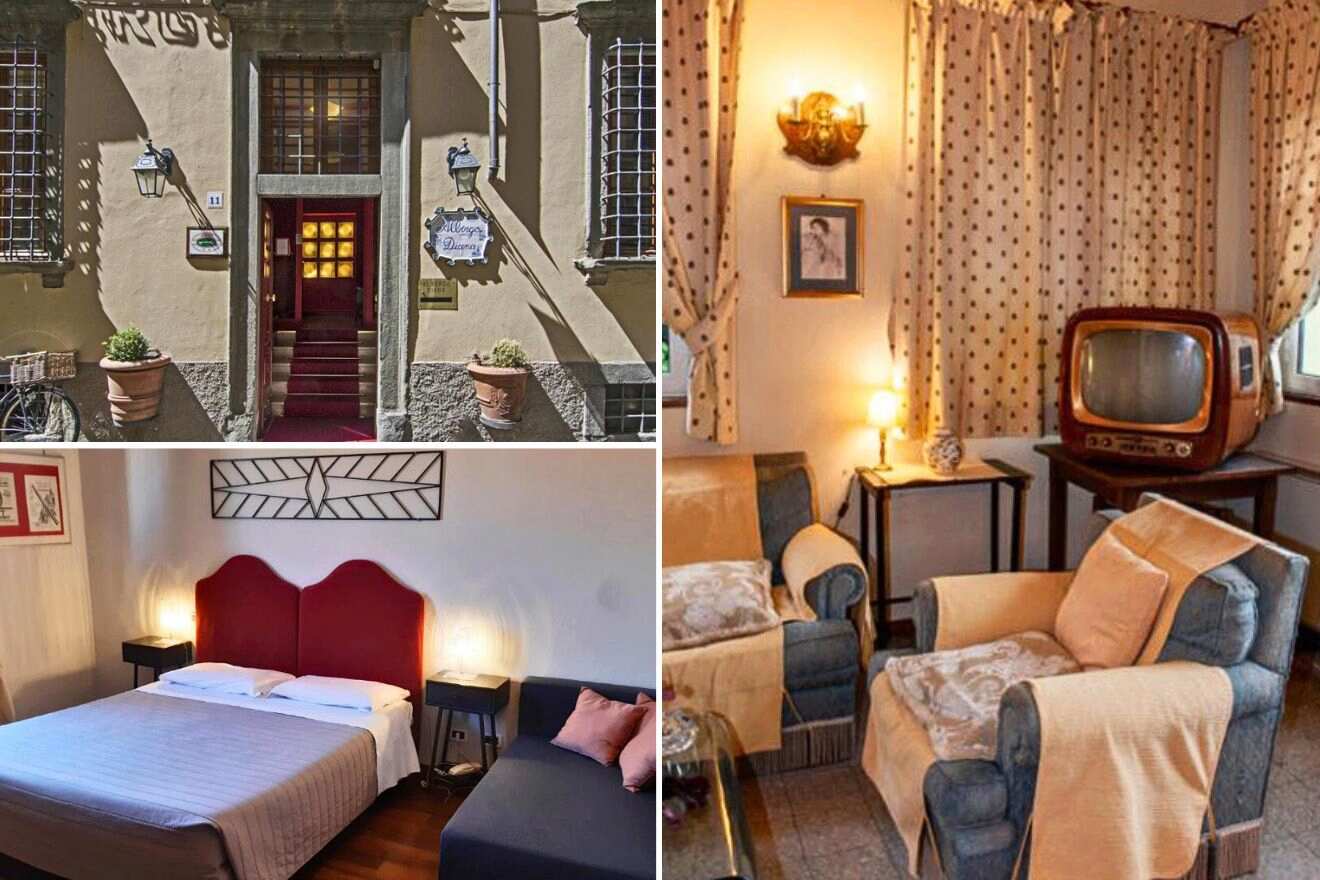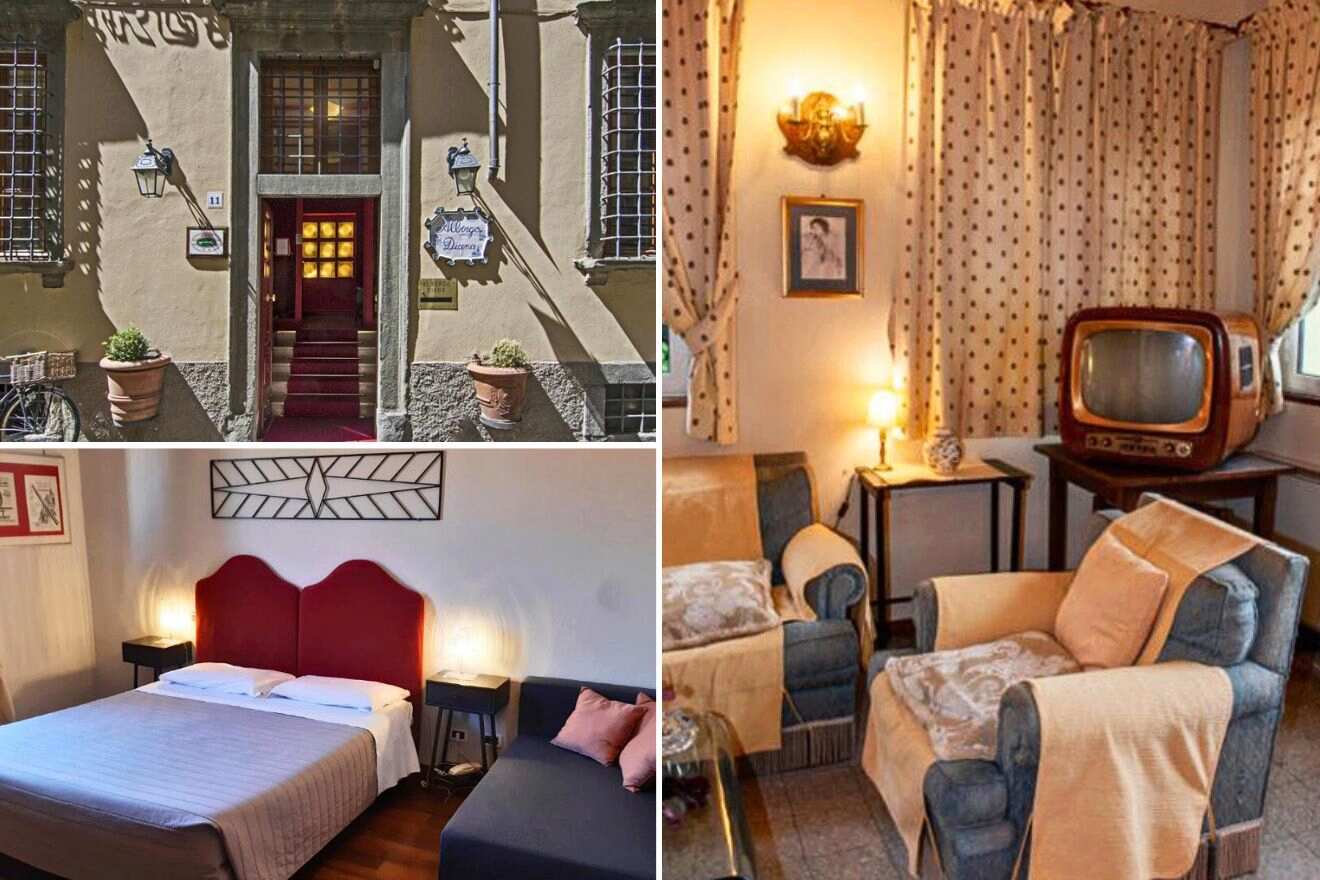 BONUS: best luxury hotels in Lucca, Italy
Ah, of course, I wasn't going to finish this article on the best Lucca hotels without sharing with you the best luxury hotels in Lucca, Italy! We all love getting the star treatment and feeling pampered; that is why I've searched for the best luxury hotels so you can choose where to get the celebrity treatment!
Hotel prices go from €200 to €450 per night and feature different amenities and styles. I am more than sure you will find a hotel in this list you will love!
Let's check them out!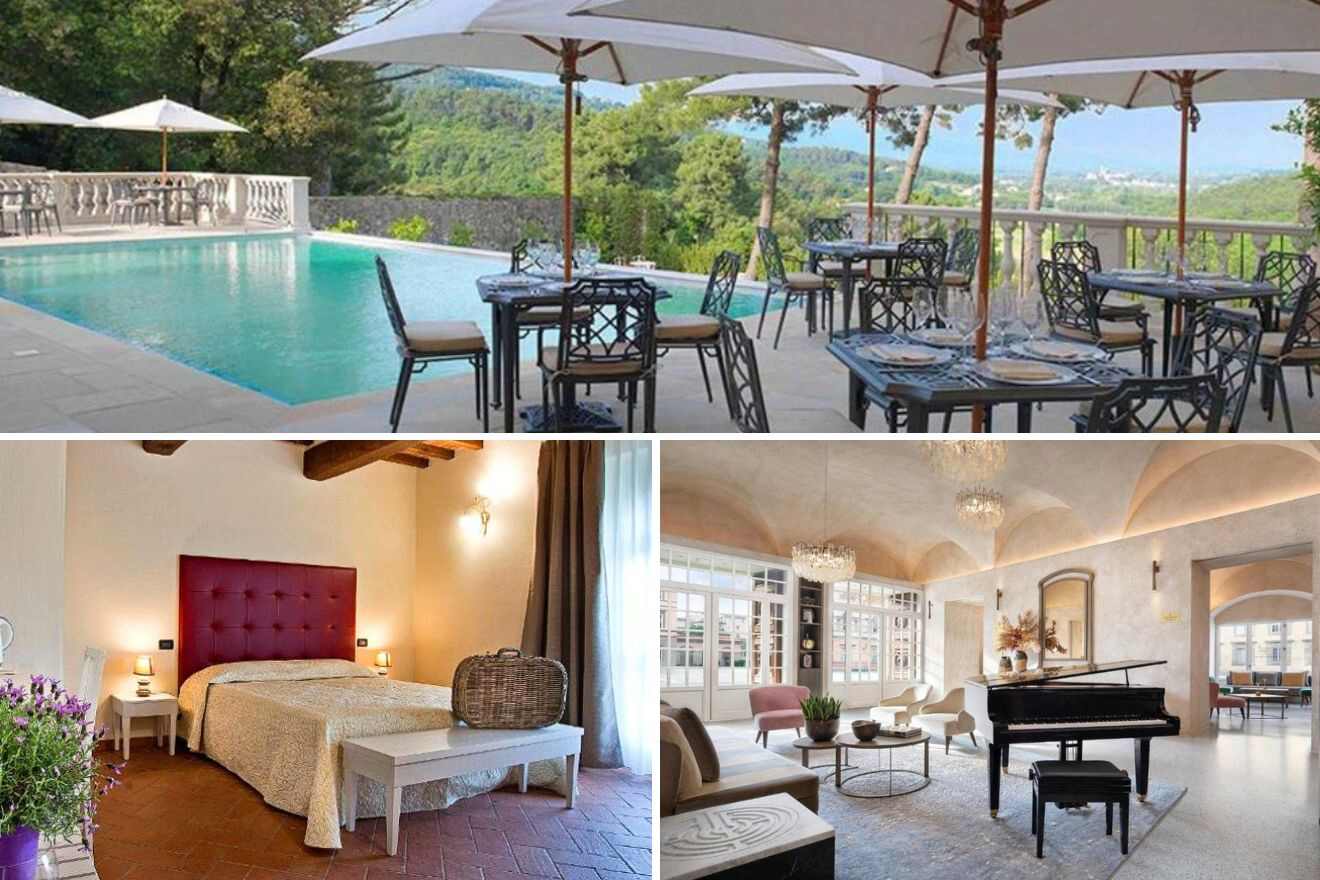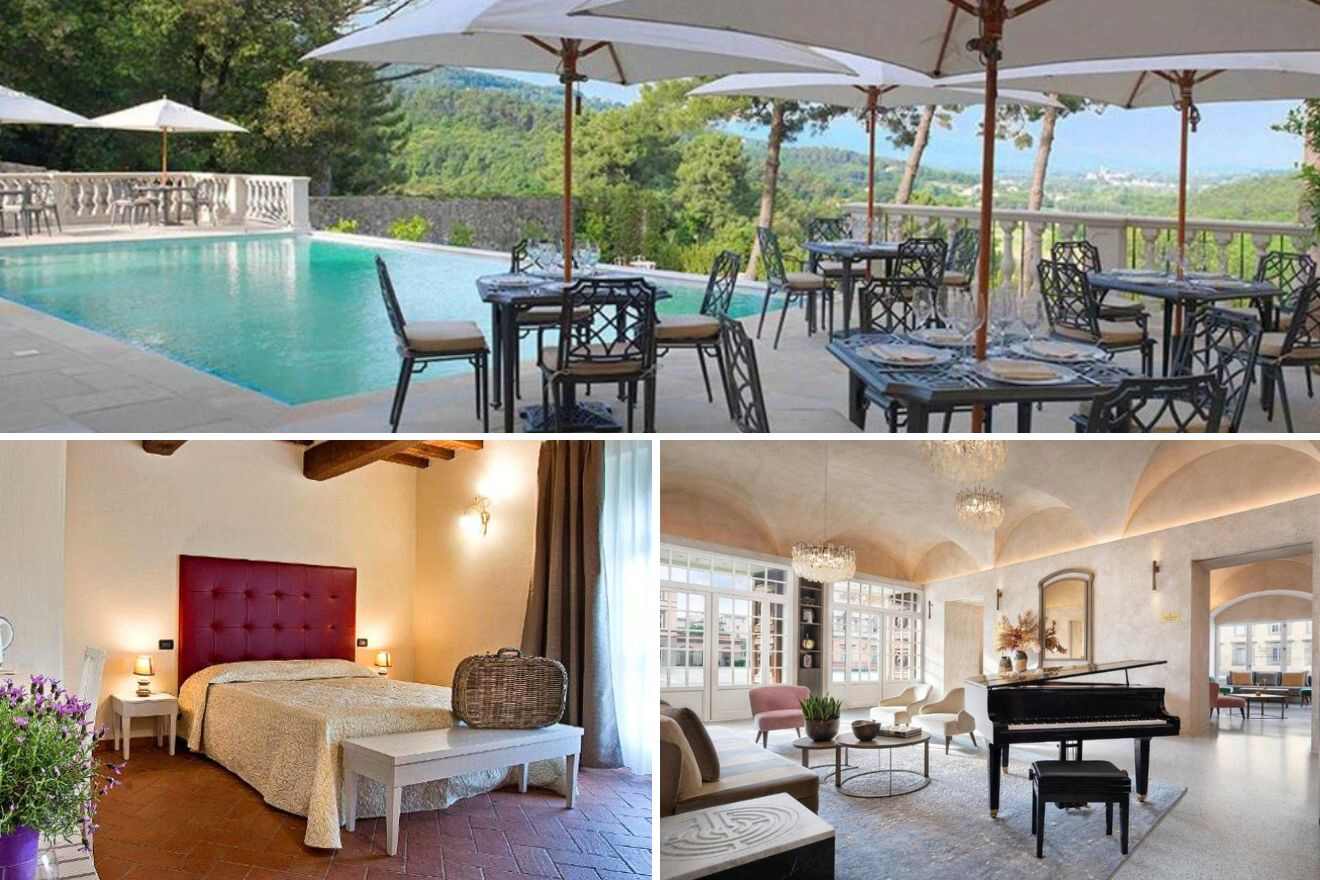 1. Tenuta San Giovanni Lucca
Who wouldn't want to stay in this lovely villa surrounded by beautiful Tuscan mountains and green woods? On top of it, there is a huge swimming pool located in the garden that will help you stay cool in the warm Italian summer! The property offers amazing apartments with its own private kitchen. The city of Lucca is only a 20-minute drive away!
2. Grand Universe Lucca
How stunning! This hotel is a piece of art, and it has amazing modern elements and amenities that will make you feel like a royal! It is located in the city center and features amazing views from some of the common areas and rooms. I highly recommend staying in the Aria Junior suite to enjoy the amazing bathtub and the incredible city views!
3. Hotel Villa Casanova
Is this place even real? This hotel really looks like the most amazing estate house! The rooms are spacious and the decorations resemble the Regency period. Imagine sleeping in silk bedding, walking to your private balcony to witness the most amazing views of Tuscany, spending the day in the outdoor pool, and ending the day with a fancy dinner and a bubble bath!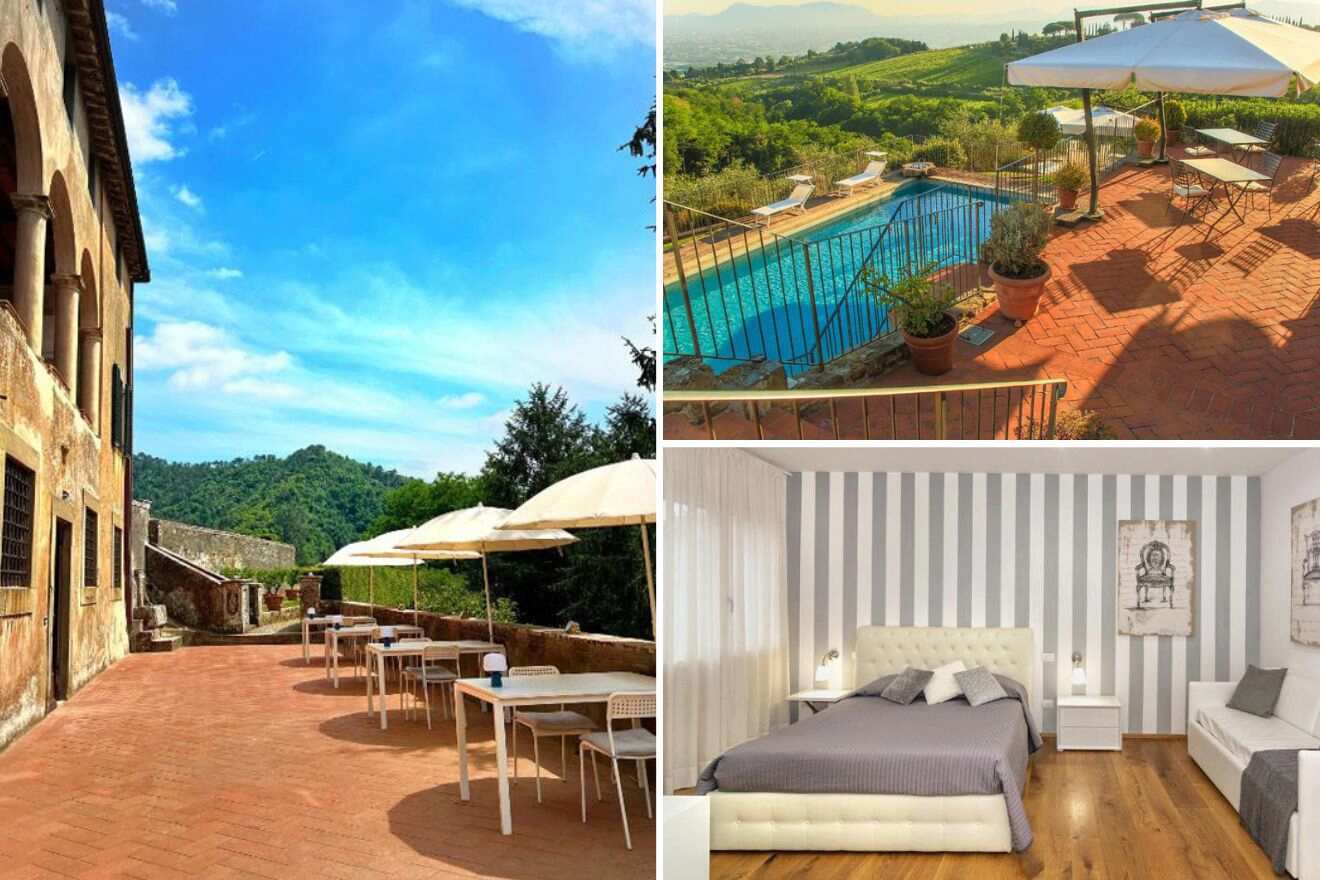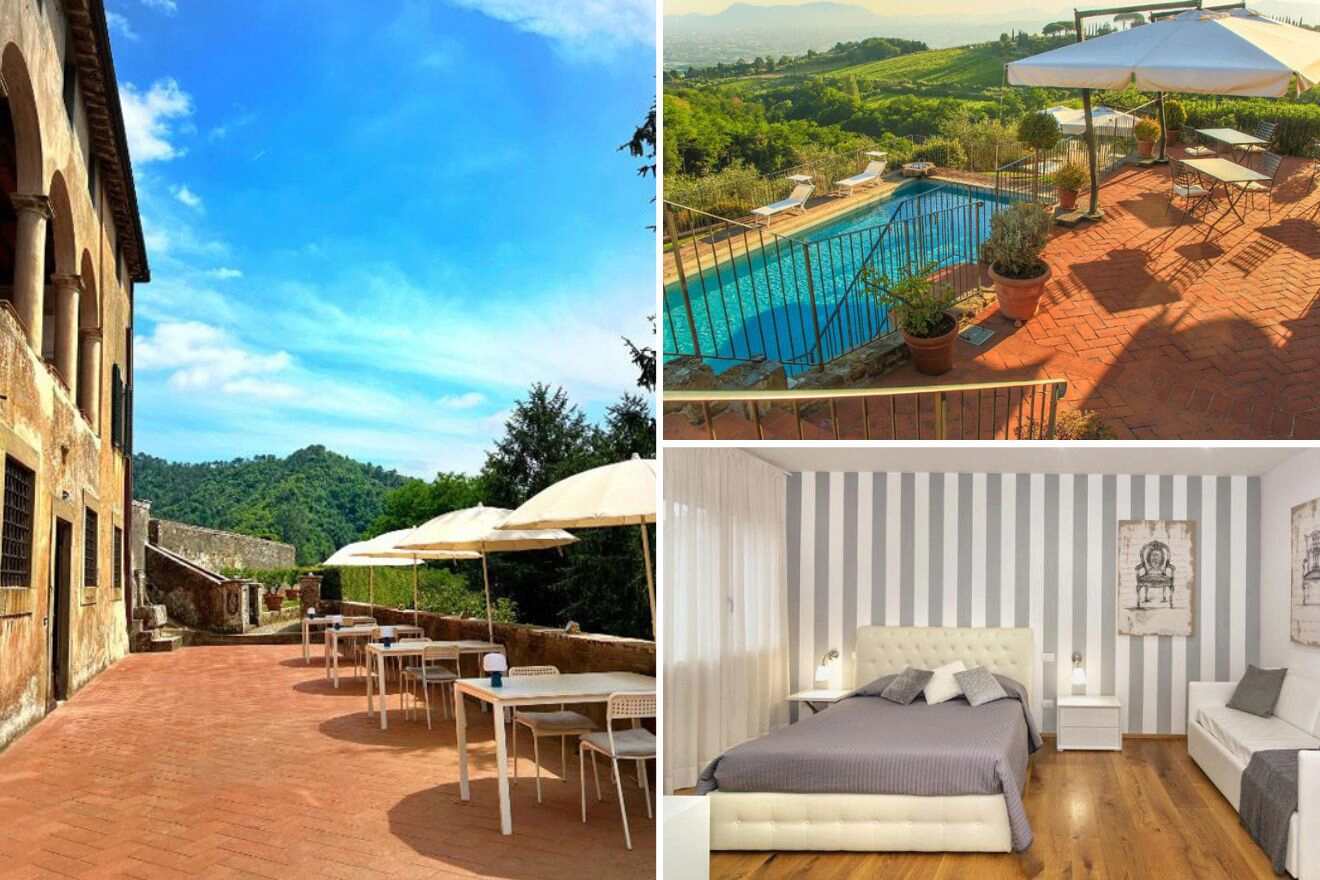 4. Tenuta San Pietro Luxury Hotel
This villa is located in San Pietro, not far from Lucca, and features an amazing outdoor pool overlooking a scenic landscape with lush green mountains. I highly suggest staying at the suite with a private garden to relax in privacy while admiring the sunset with a glass of wine in hand! This room can host up to 4 guests!
5. Villa Sardi Luxury Boutique Hotel
This place is more than beautiful. I have no words to describe how incredible this place is; the natural surroundings and the stunning old architecture will make you feel like you are spending the best summer with all the cool aesthetics of Call Me By Your Name. Lucca is located 20 minutes away from the property.
6. Le Dimore del Borgo
I love this hotel color theme! They offer spacious apartments with a private kitchen, flat-screen TV, and cable channels; the biggest apartment can host up to 8 guests! The hotel is located just outside Lucca's city walls.
FAQs about Lucca hotels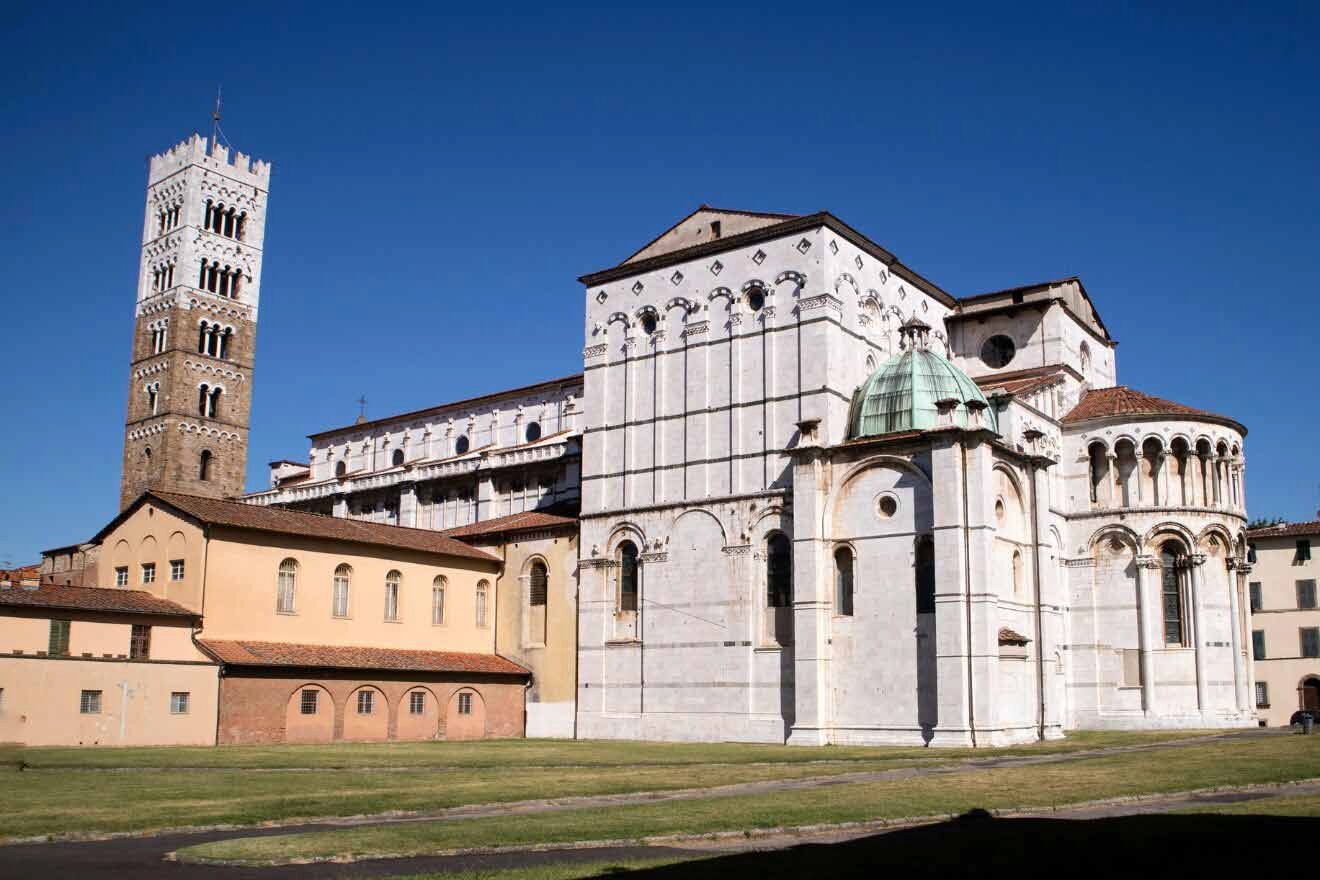 🇮🇹 Is it worth it to visit Lucca?
Yes! It is one of the most stunning cities in Tuscany and has so many amazing landmarks and historical sites.
🌆 Which hotel in Lucca is located in the city center?
🚆 Which Lucca hotel is located near the train station?
🏊 Which Lucca hotel comes with a pool?
Conclusion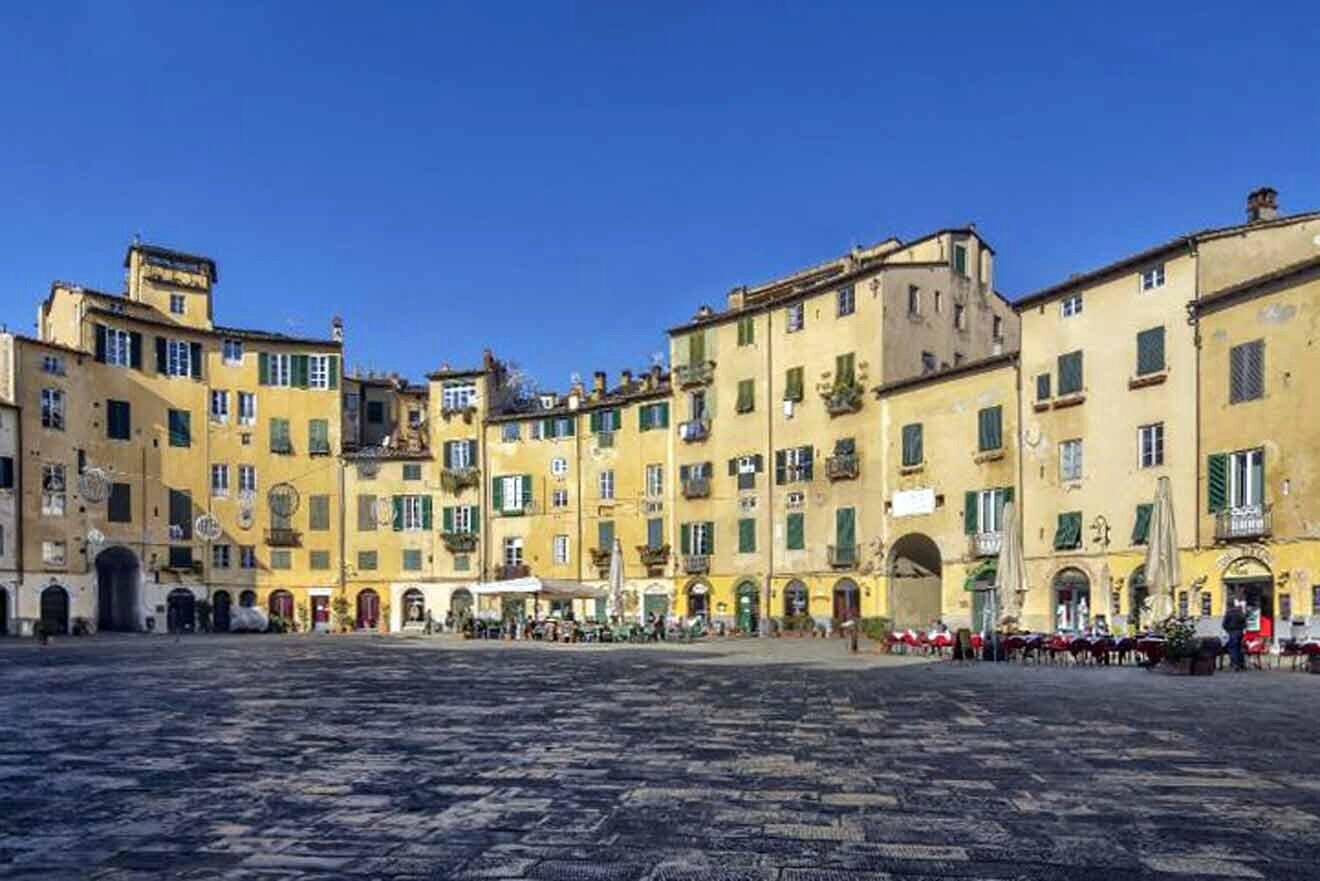 It's a wrap, my lovely humans! Those were the best Lucca hotels out there, plus the best luxury hotels in Lucca, Italy. I've spoiled you with amazing options, so I am more than sure that you will find the hotel of your dreams that fits your preferences and your pocket in this article.
Honesty, I loved all the hotels mentioned in this post; so many amazing styles and amenities, I would be more than happy to stay in any of them, but if I have to choose my top 2, I'll go with:
Which of these Lucca hotels was your favorite? Have you ever stayed in any of them? Let me know in the comments, and if you have any questions about the city or hotels, ask away! I am here to help!
After you choose the hotel of your dreams, go and book your room, these hotels are super popular and tend to book super quickly!
Cin-Cin,
Daniela
---
Pin it for later!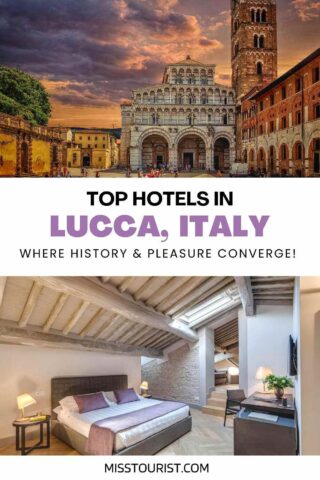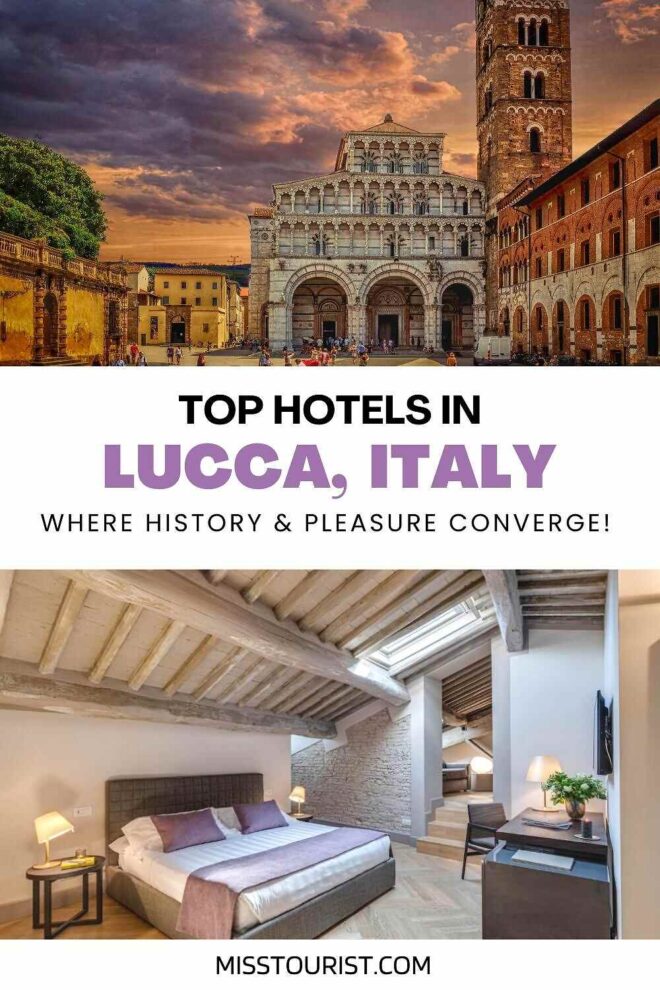 Pin it for later!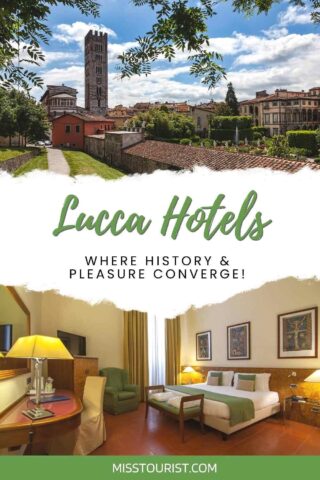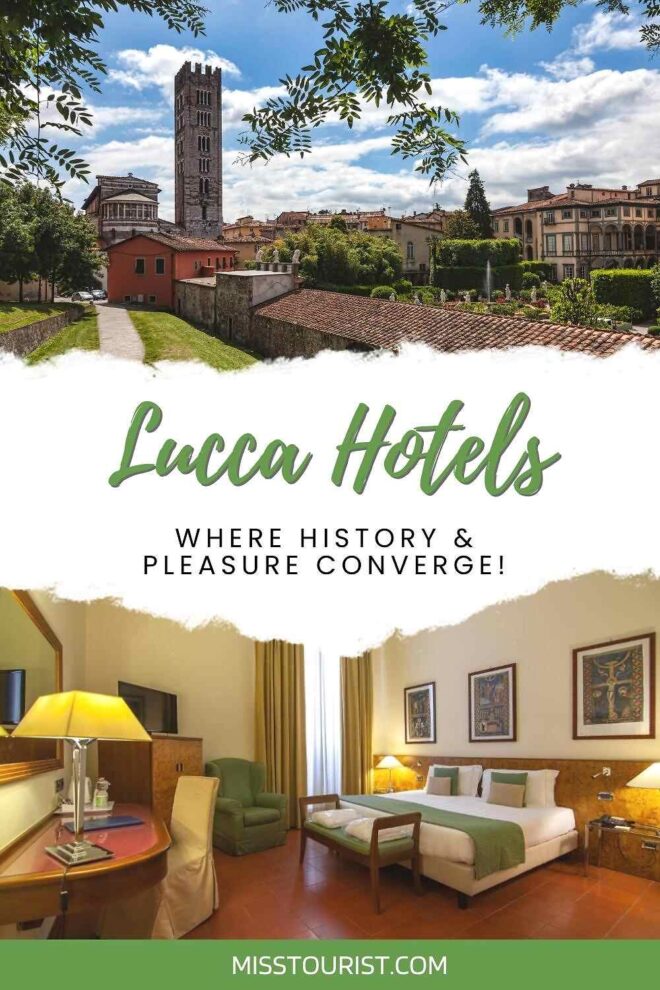 Products You May Like