21 Fantastic Things to Do in San Jose ✔️ From a Local
Welcome to San Jose, a vibrant Northern California city located just south of San Francisco Bay, in the heart of Silicon Valley! Having lived in Southern California for the last decade, I'm always excited to get up north to the San Jose area for great food and really fun activities!
San Jose is more than just a technology hub; it's full of unique and exciting things to do. Whether you're into history, art, food, or nature, you'll find really fun things to do in San Jose, California.
When you're visiting San Jose, the city that's tucked between the Santa Cruz Mountains and the Pacific Ocean, a little planning goes a long way.
Secure your tour reservations and book accommodations in advance, and make sure the whole trip is a stress-free experience. The last thing I'd want is for you to lose your spot and not be able to experience all this great city has to offer!
So pack your curiosity and get ready to set off on an extraordinary journey through San Jose, California, a city where technology, culture, and nature intertwine to create a truly unforgettable adventure.
If you are in a hurry
When you arrive in San Jose, you'll want to unpack and hit the city, not sit on your phone making reservations. Do yourself a favor and book your hotels and activities in advance:
And here are the best hotels: Signia by Hilton San Jose (luxury), Hyatt Place San Jose Airport (mid-range), Convention Center Inn & Suites (budget)
San Jose and the Bay Area can get a little confusing, so I've included a map here for you to get your bearings.
1. Get lost at the Winchester Mystery House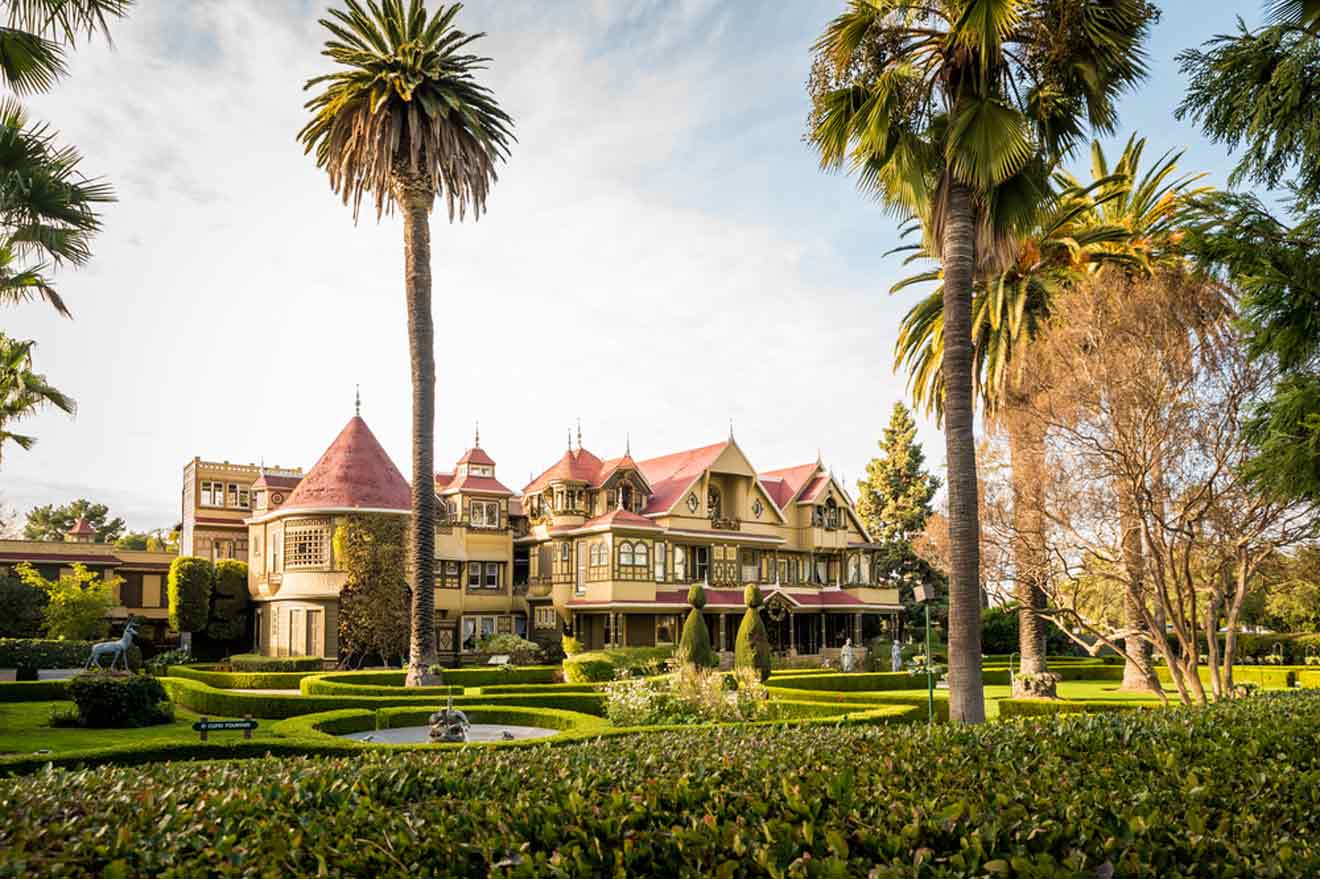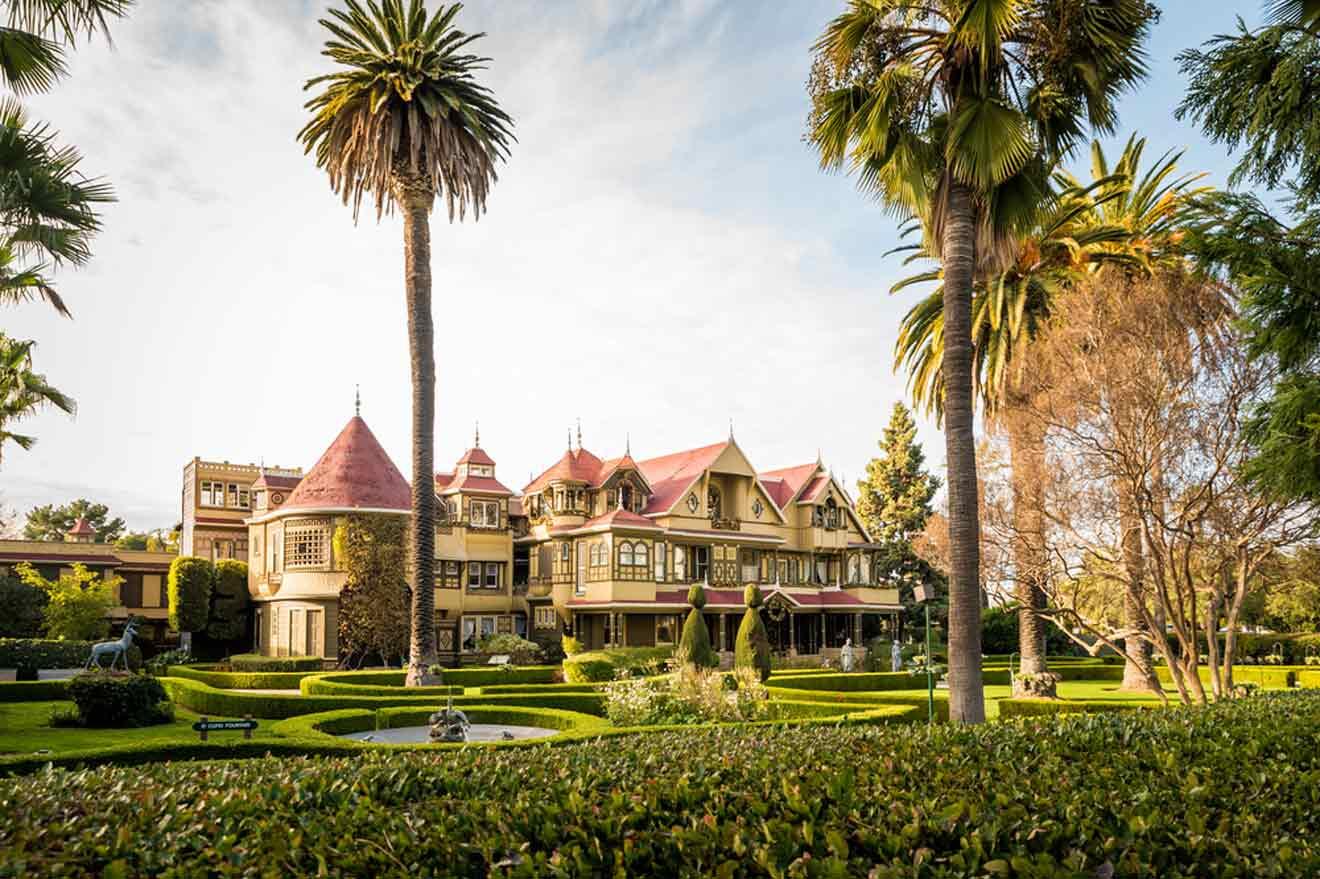 One of the most popular things to do in San Jose, the Winchester Mystery House is a quirky and unique mansion with puzzles and riddles filling its walls. Its winding hallways, staircases to nowhere, and doors that open to walls create such a fun atmosphere to be silly and have a blast.
Join the 65-min Winchester House tour to explore the 160 rooms of the house, immerse in the fascinating and creepy history of Sarah Winchester and her eccentricity (I won't spoil it for you!), and all the secrets about its construction.
After your tour, take a moment to explore the beautiful gardens surrounding the mansion.
PRICE: US$40 per person
2. Watch art come to life at the San Jose Museum of Art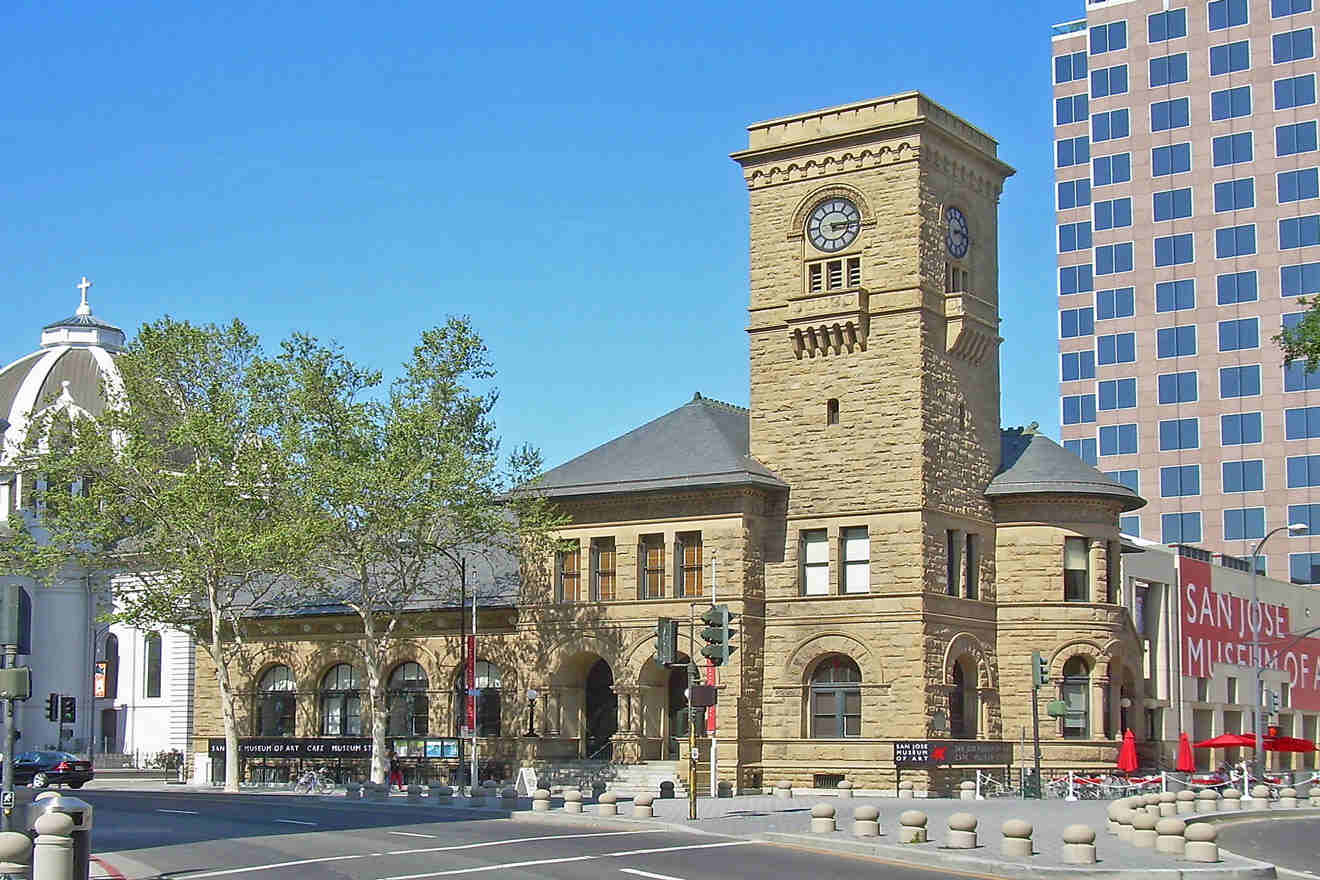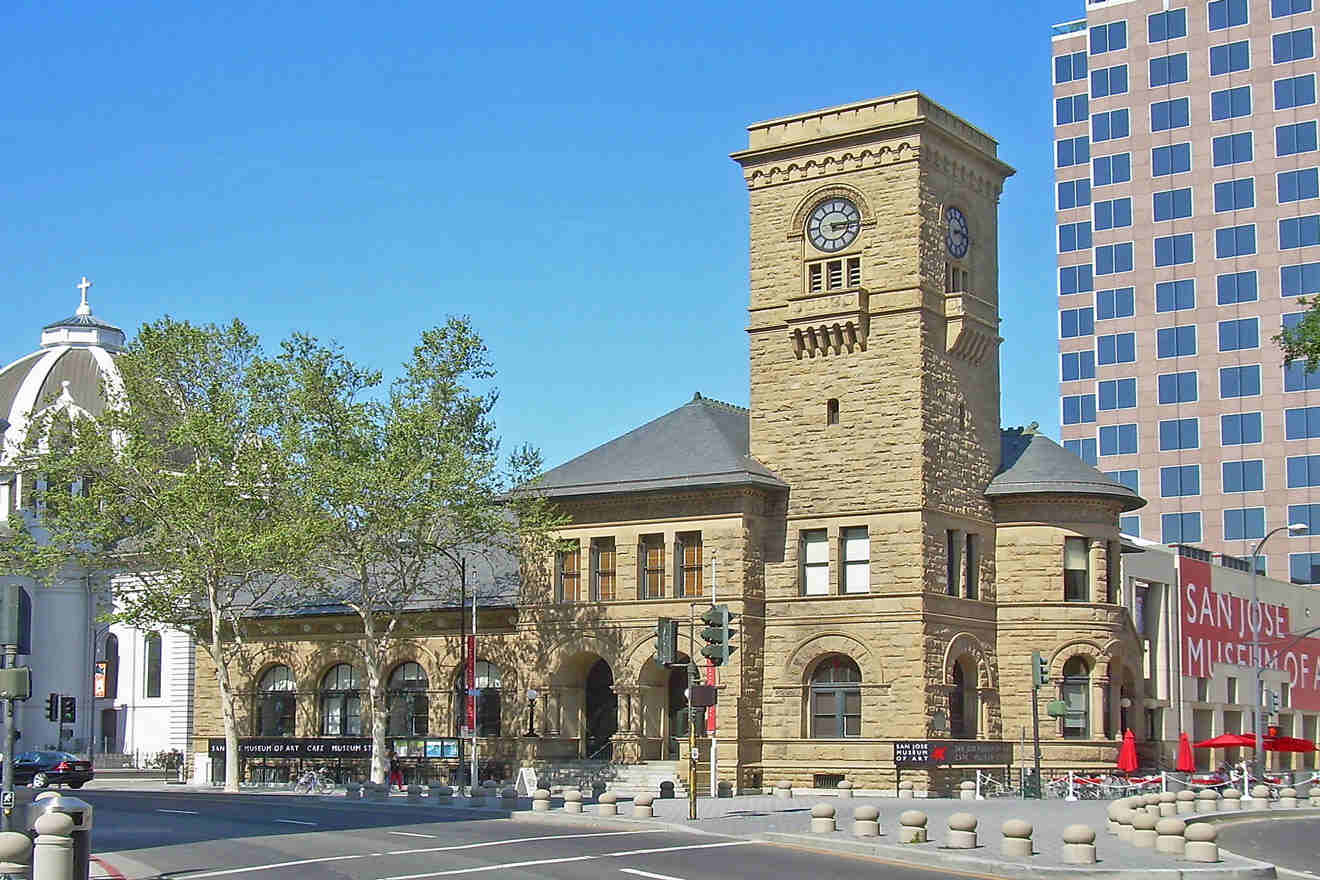 When you visit San Jose, I highly recommend a stop at the San Jose Museum of Art. Explore a vast collection of contemporary and modern artworks from around the world.
This museum does a great job of curating thought-provoking exhibitions that highlight creative, innovative art and explore relevant social and cultural themes.
My favorite exhibit, "Beyond Borders: Stories of im/Migration" is such a moving exhibit, which explores the complex narratives and experiences of immigrants and their descendants through an eclectic art installation. It's very powerful, and relevant, and moved me to tears!
The museum is open Thursday through Sunday. Stay updated on their website to discover the latest exhibits showcasing the best contemporary and modern art in the world!
PRO TIP: Free admission after 6 PM!
PRICE: US$15 per person
3. Scour the local produce & goods at San Jose Flea Market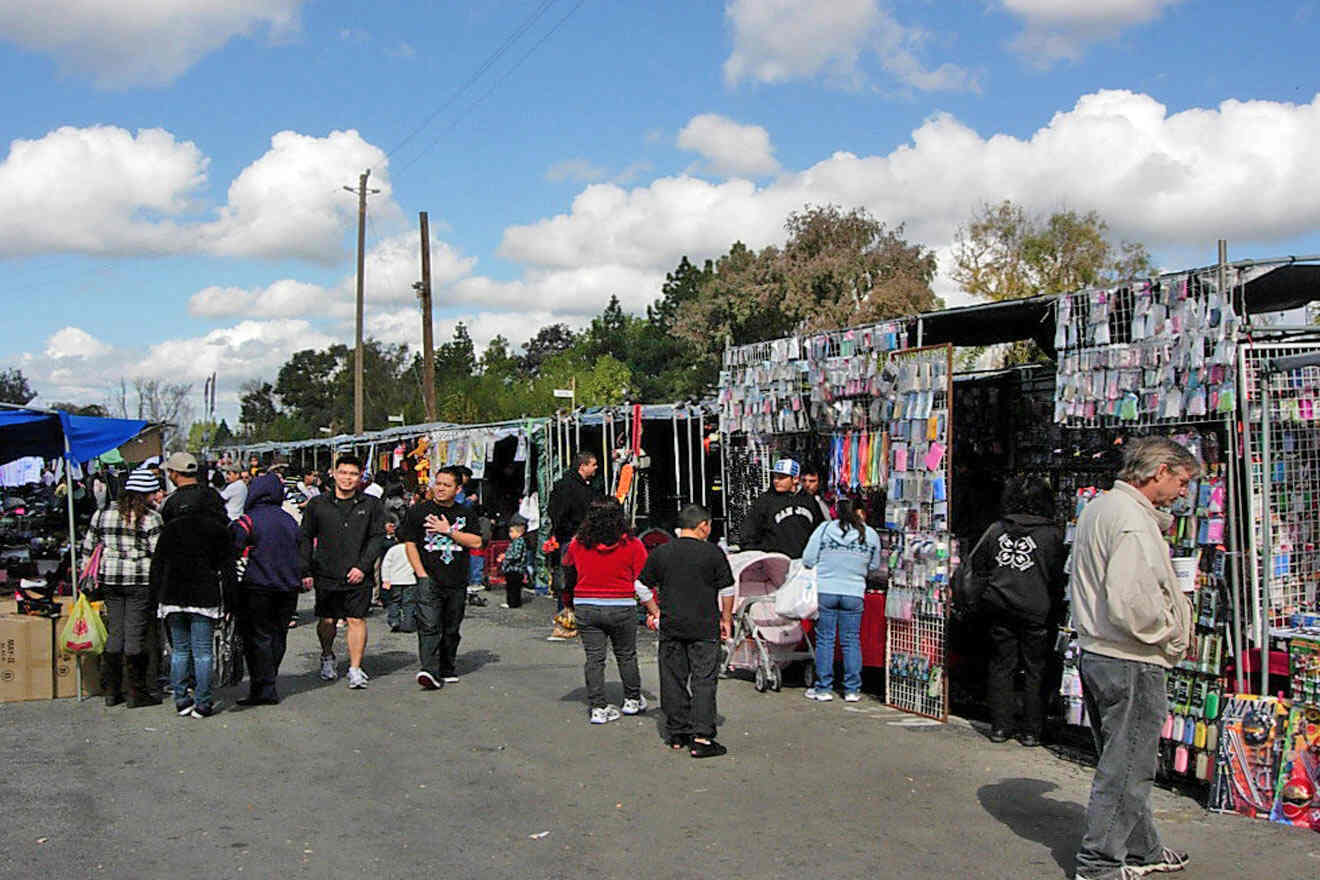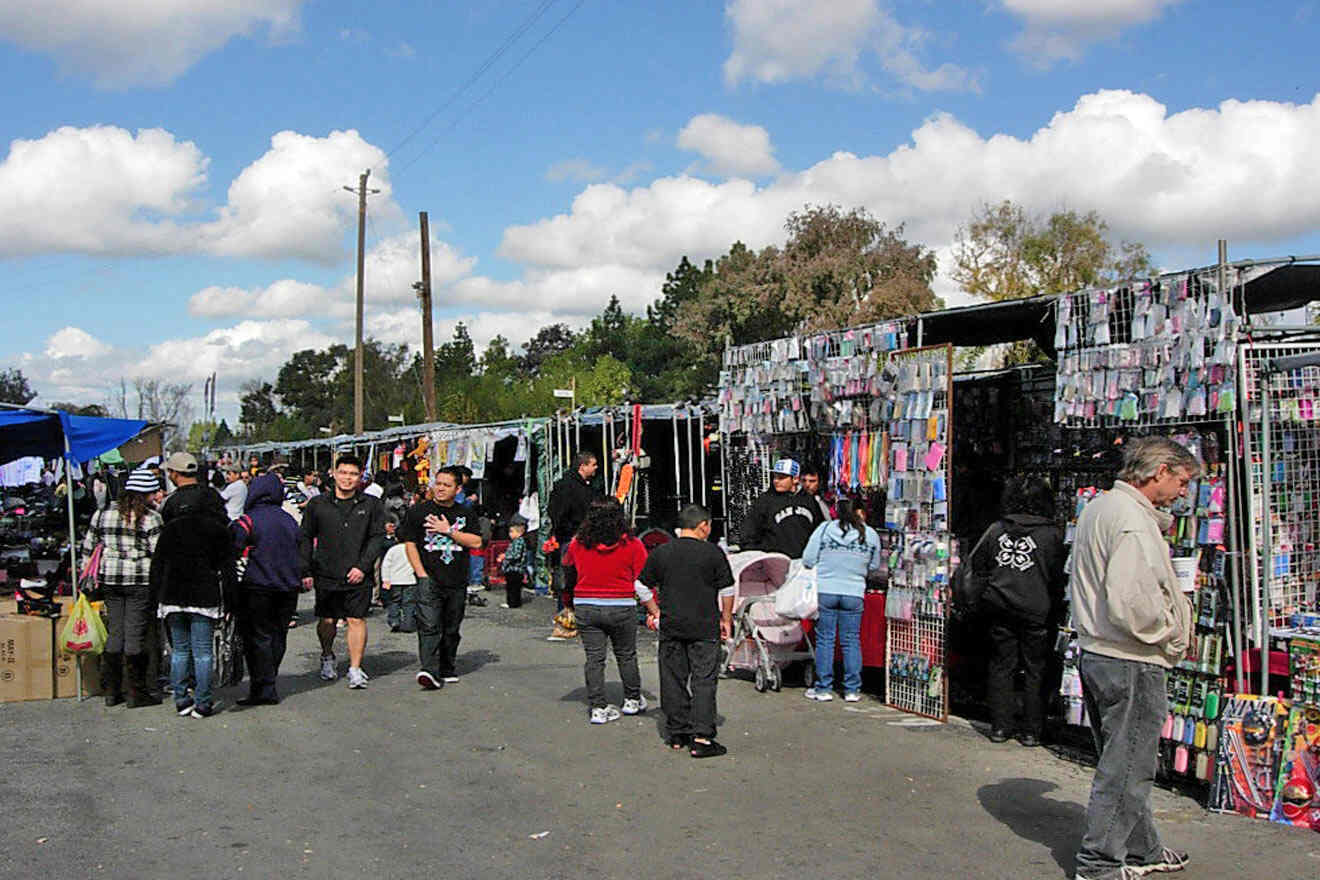 I love a good flea market. San Jose Flea Market is not only one of the best flea markets but also one of my favorite things to do in San Jose!
With a wide array of vendors offering everything from vintage clothing and antique furniture to handmade crafts and fresh produce, it's a shopper's paradise.
Ok, let's talk grinds. From mouthwatering street tacos and savory barbecue to sweet treats and refreshing beverages, there's something for every food craving.
4. Learn history at the New Almaden Quicksilver Mining Museum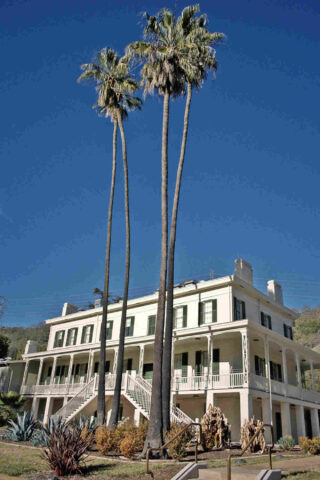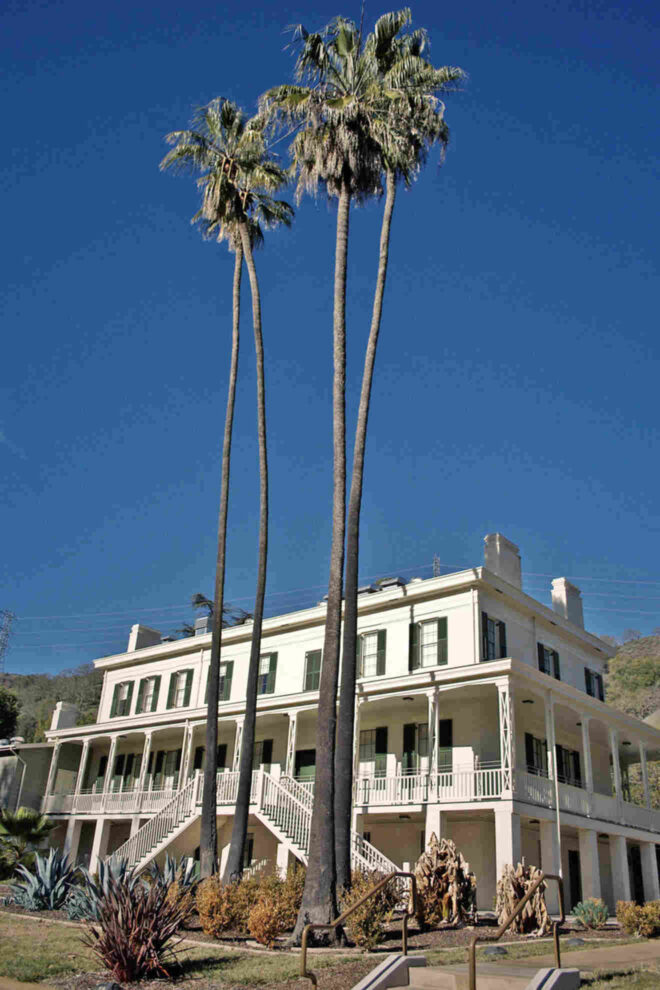 The New Almaden Quicksilver Mining Museum within Almaden Quicksilver County Park is an educational and fascinating addition to any San Jose itinerary. This awesome museum offers an incredible glimpse into the history of mercury mining in the area. 
The museum features some wonderful exhibits that showcase the tools, equipment, and artifacts used in the mining operations. Learn about the mining techniques used during different eras and the miners who worked in these underground tunnels.
NOTE: Closed at the moment. Check their website for updates.
PRICE: US$2 donation suggested
5. Explore Ancient Egypt at the Rosicrucian Egyptian Museum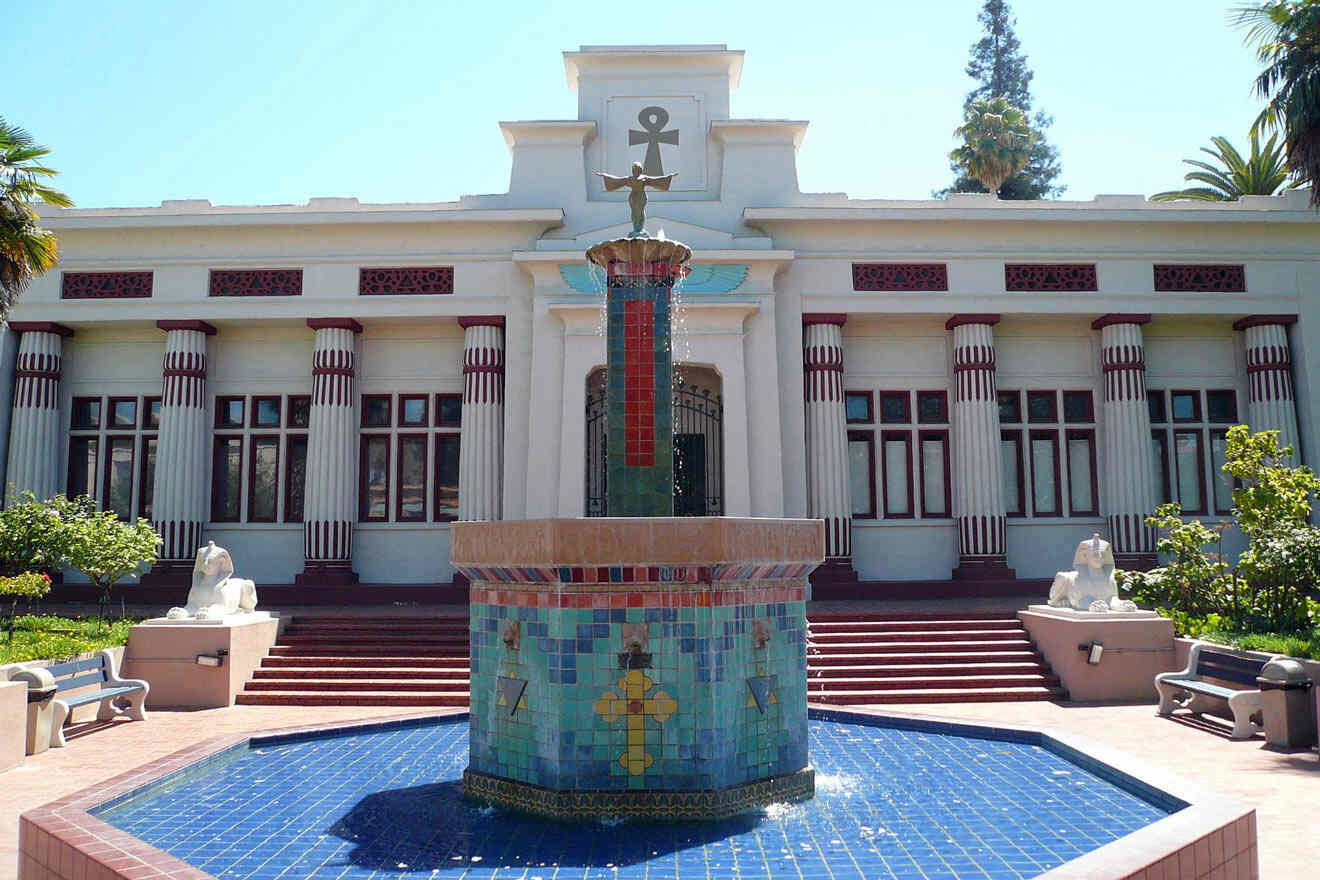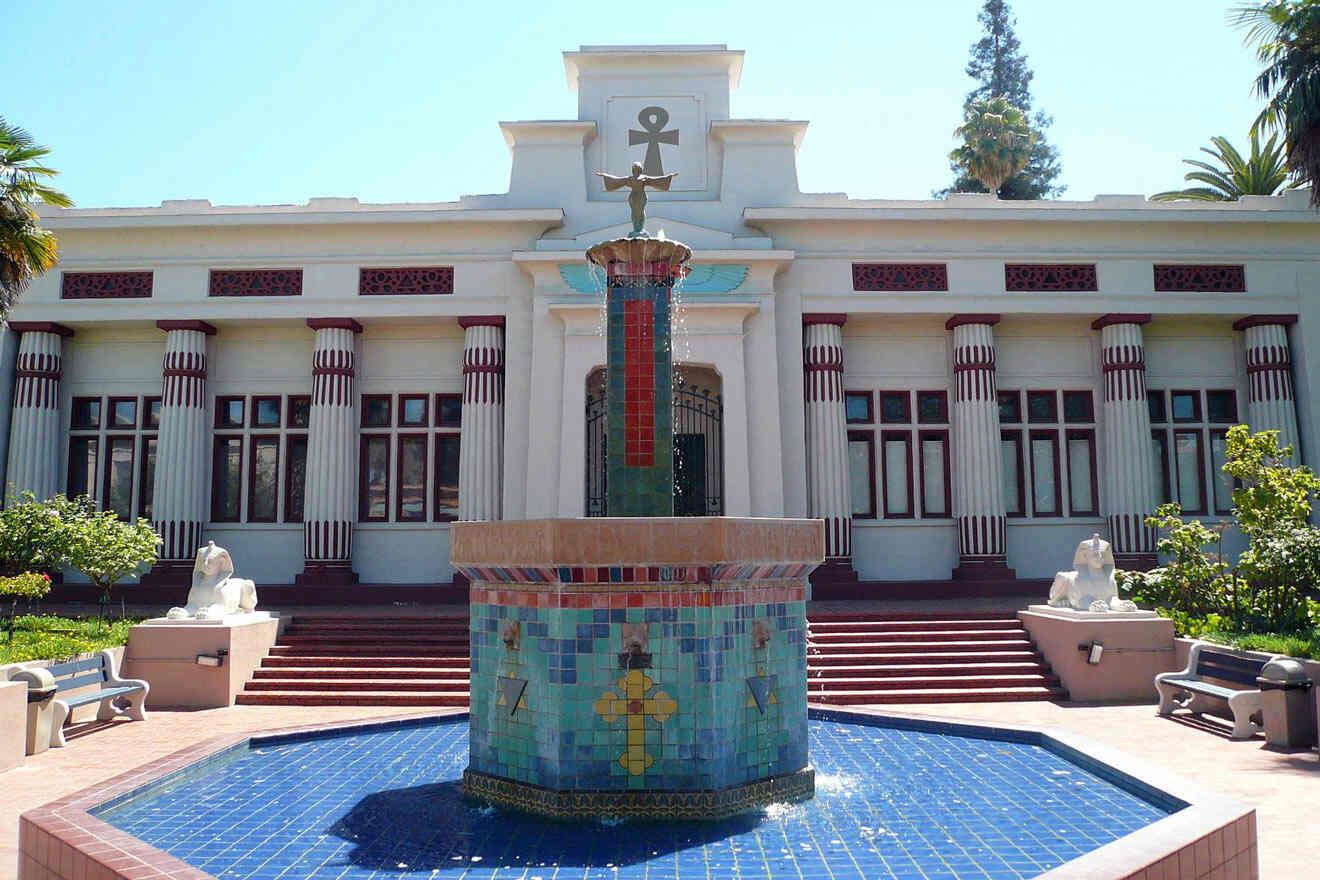 This museum showcases the largest collection of Egyptian artifacts in Western North America!
As part of your San Jose city tour, don't miss the Rosicrucian Egyptian Museum, housing an extraordinary collection of ancient Egyptian artifacts, allowing you to step back in time and dive into a world of Pharaohs, pyramids, and mummies.
One of the coolest parts of this experience is that there is a planetarium where you can get out the exquisite stars and planets up above.
PRICE: US$10 per person, card-only
6. Shop & dine on Santana Row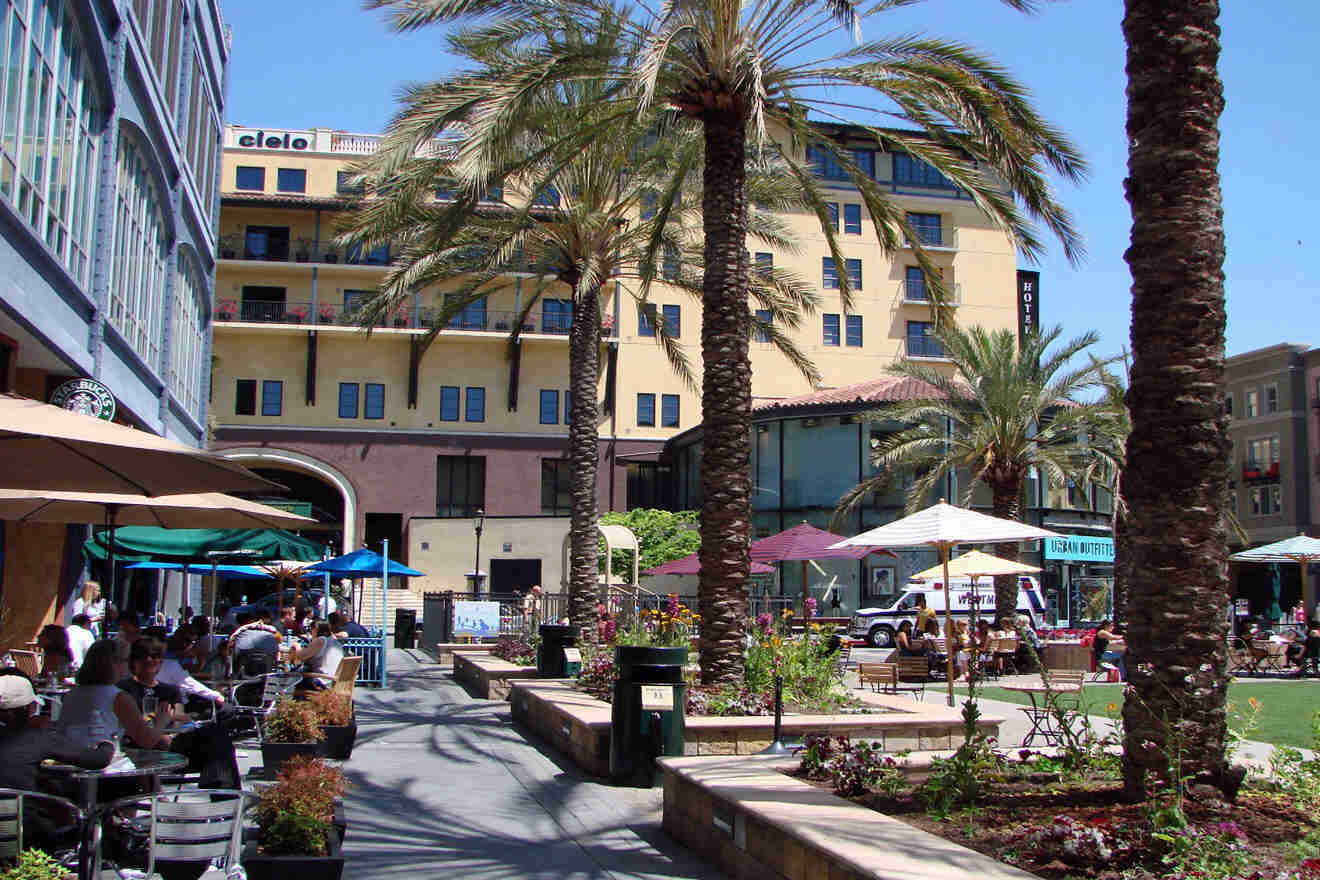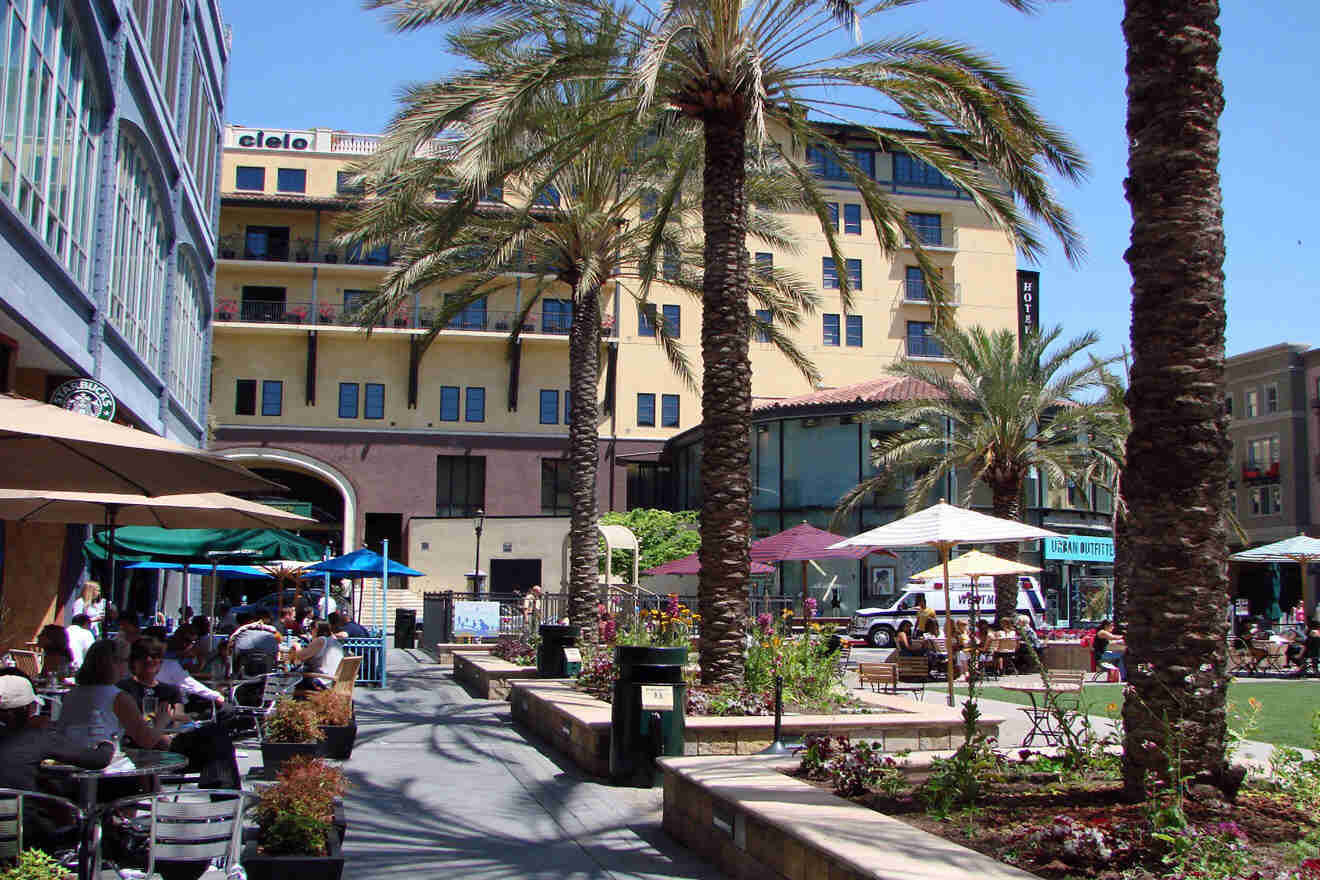 Santana Row is one of those things to do in San Jose that makes it to everyone's list. Why? Because this energetic outdoor shopping and dining district embodies a perfect blend of luxury, elegance, and a relaxed California vibe.
Santana Row is for shopaholics, boasting tons of high-end boutiques, renowned designer brands, and trendy retailers. From in-style clothing and accessories to exquisite home decor and unique finds, "the row" offers hours of entertainment for you and your wallet.
Indulge in an unforgettable culinary experience at Santana Row's exceptional selection of restaurants and cafés. My go-to dinner spot is Left Bank. Try the pea & mint ravioli – oh my, so good!
Need a little pampering in your day? Take a break from the shopping spree and treat yourself to a rejuvenating spa experience. Try Burke Williams for amazing service & ambiance.
Love a good hidden gem? Visit the main street of Santana Row, and explore the side streets and alleys for unique boutiques & cozy cafés.
7. Learn the secrets of Silicon Valley at The Tech Interactive
You're in the land of technology, so why not dive a little deeper into the hype and see what it's all about? The Tech Interactive is this awesome center for interactive tech innovation in a museum-style environment.
You'll be exploring everything from the marvels of renewable energy and sustainable living to unraveling the mysteries of genetics and exploring the frontiers of space – every corner of The Tech Interactive invites you to get involved in science and tech and be a part of the next innovations.
PRICE: from US$31 per person
8. Visit the San Jose Heritage Rose Garden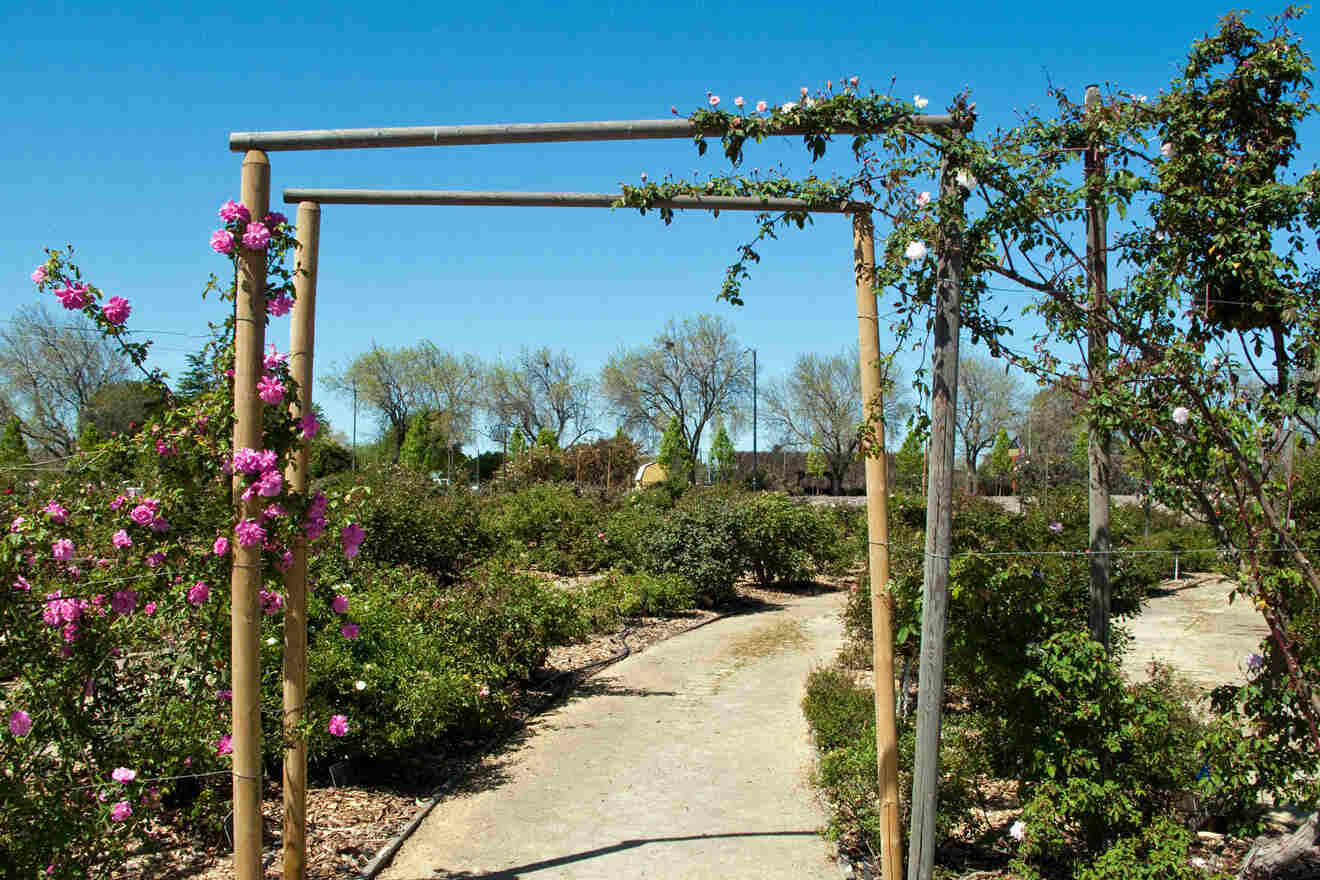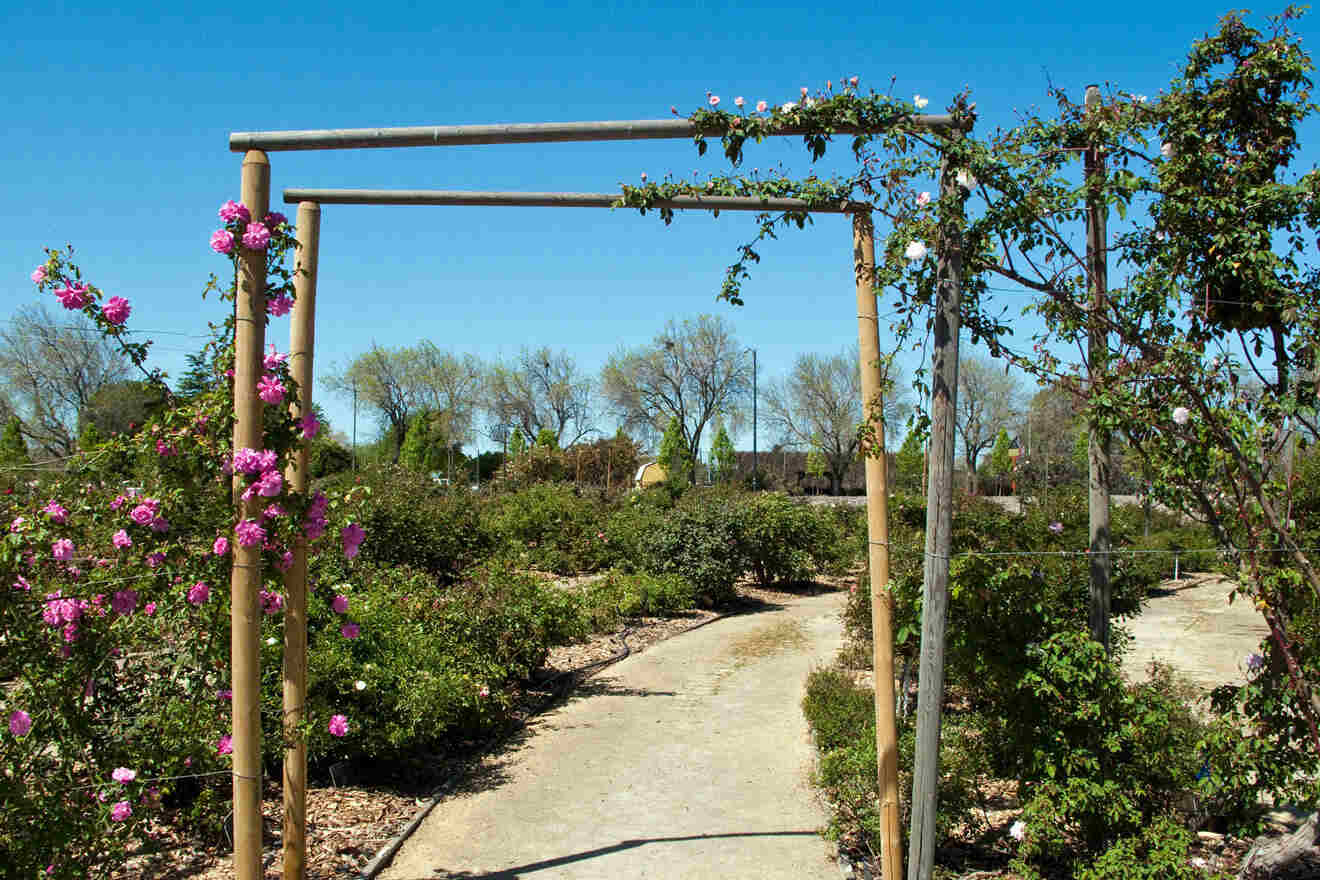 One of the most beautiful sights to see, San Jose Heritage Rose Garden is also one of the loveliest things to do in San Jose.
Located in the heart of San Jose, this garden is home to an impressive collection of over 3,500 rose varieties from around the world.
Beyond the beautiful grounds, you get to enjoy, the San Jose Heritage Rose Garden holds historical significance as it preserves rare and endangered rose species, ensuring the next generation can enjoy these exquisite flowers as well.
PRICE: FREE
9. Get thrilled at the Children's Discovery Museum of San Jose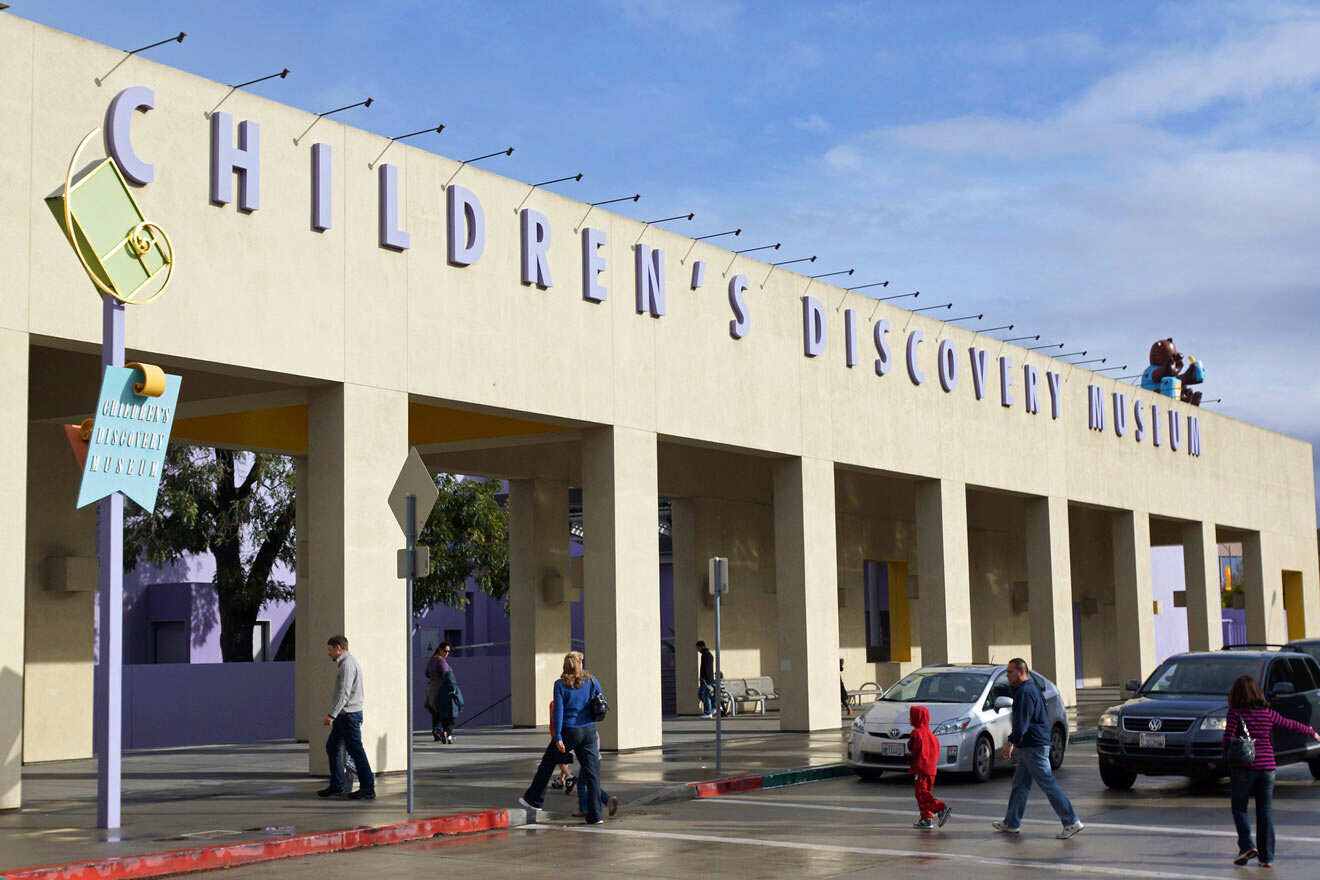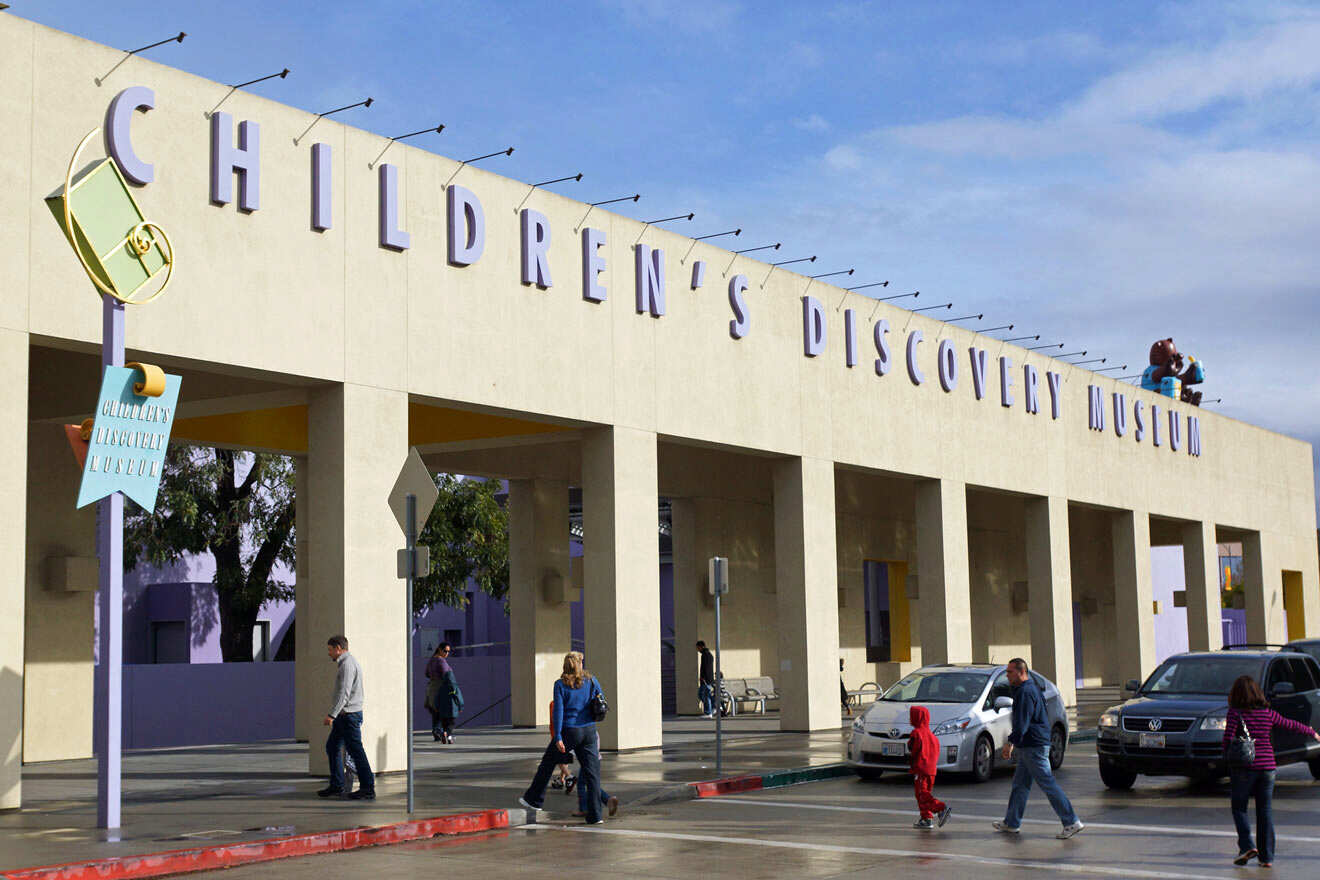 The Children's Discovery Museum ranks as one of the top 10 children's museums in the USA!
Child in tow or not, this place is amazing! The Children's Discovery Museum of San Jose offers a wide range of interactive exhibits that engage and educate. From hands-on science experiments to imaginative play areas, children can explore and learn in a fun and engaging way.
One of the neatest exhibits, Mammoth Discovery, lets you step back in time and explore the world of dinosaurs. Kids can excavate fossils, learn about prehistoric creatures, and even step inside a life-size mammoth replica.
One of my personal favorites that I wish I had seen as a kid, the Discovery Market, is where you can play pretend in a kid-sized grocery market, shopping for groceries or working as a cashier! So adorable and fun.
This place is the perfect spot for the future entrepreneurs of the world!
PRICE: US$18 per person
10. Spend the day playing at Kelley Park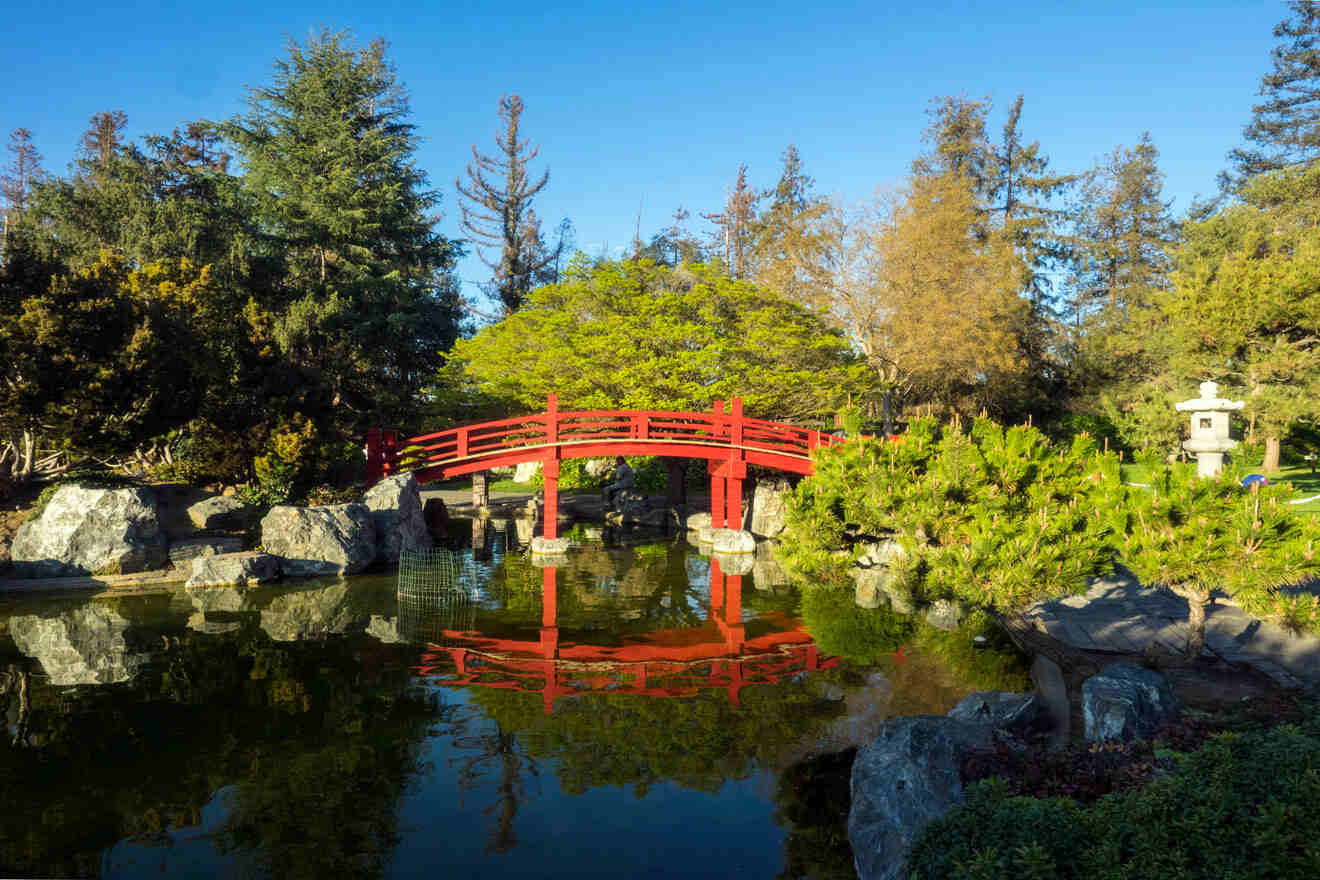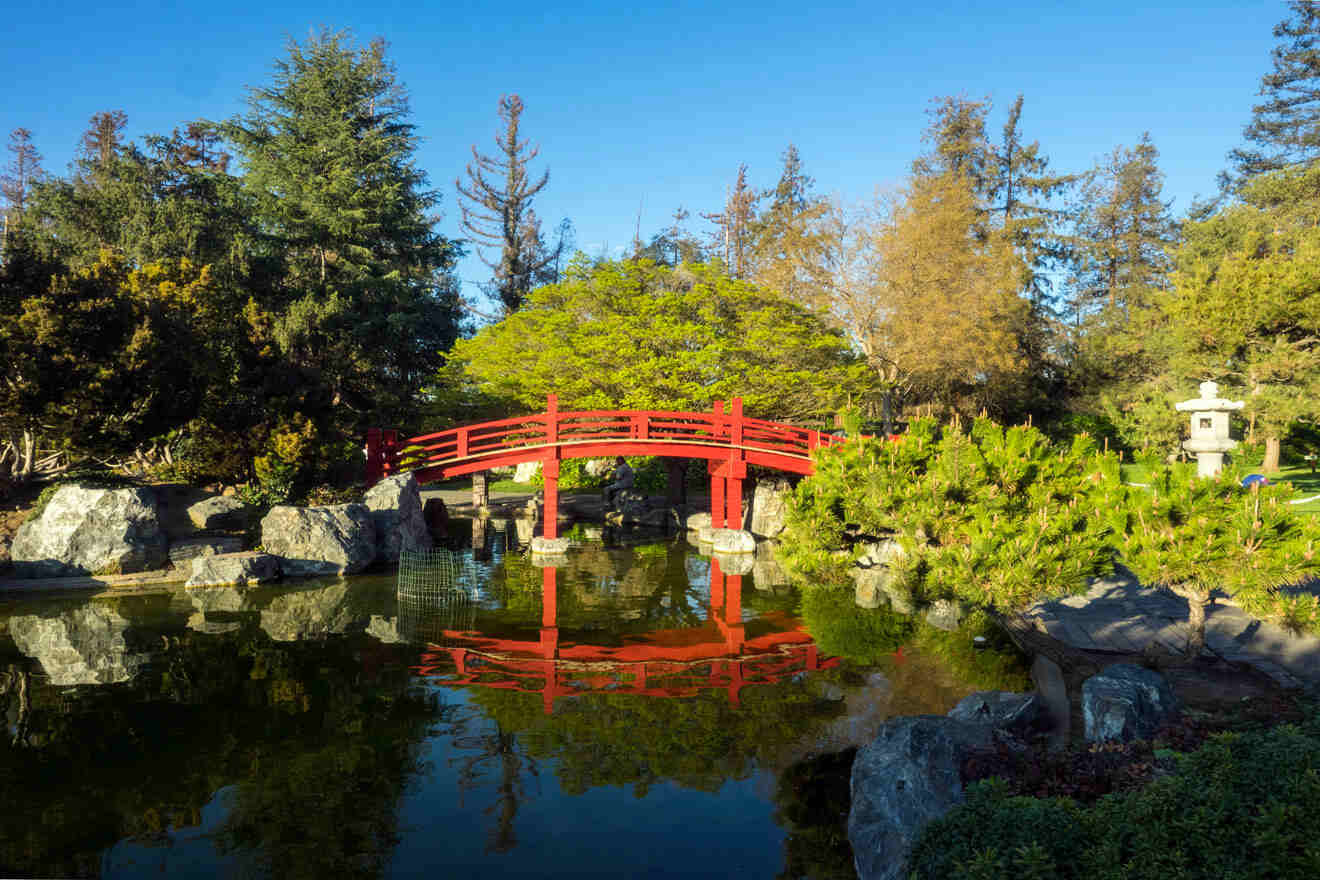 If you're looking for things to do in San Jose, look no further than Kelley Park for a full day of fun under the California sun!
Kelley Park offers over 150 acres (over 60 hectares) of wide open space, zoos, public areas, hiking trails, and museums.
Two of my favorite attractions within the park are:
The Japanese Friendship Garden is serene, beautifully manicured, and unique. This is a great spot to stop and reflect on your trip to San Jose. Admission free.
Happy Hollow Park and Zoo is a great place to take a stroll and view some of the area's incredible wildlife. It's super family-friendly, and tickets cost US$18.
11. Rub elbows with big tech in Silicon Valley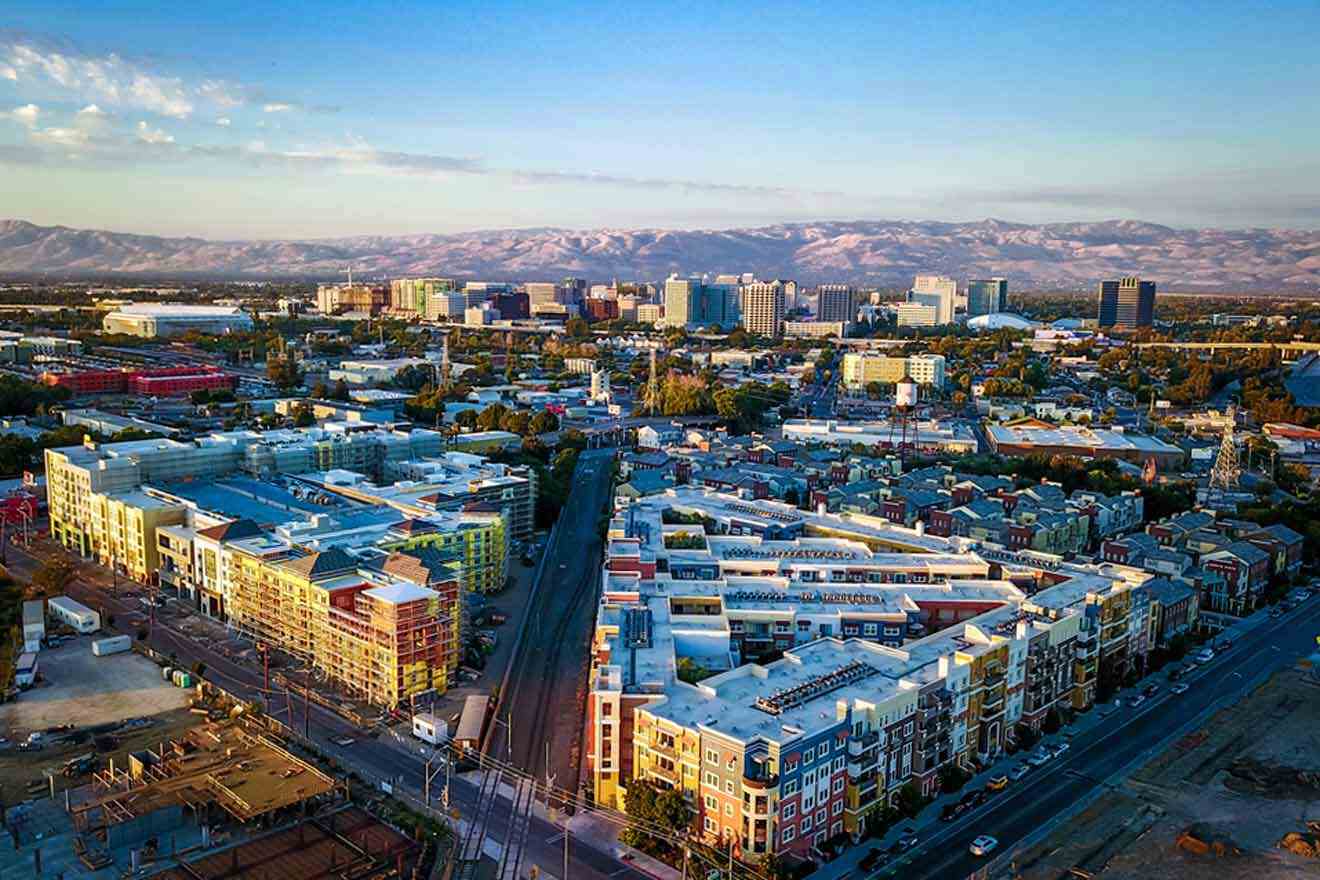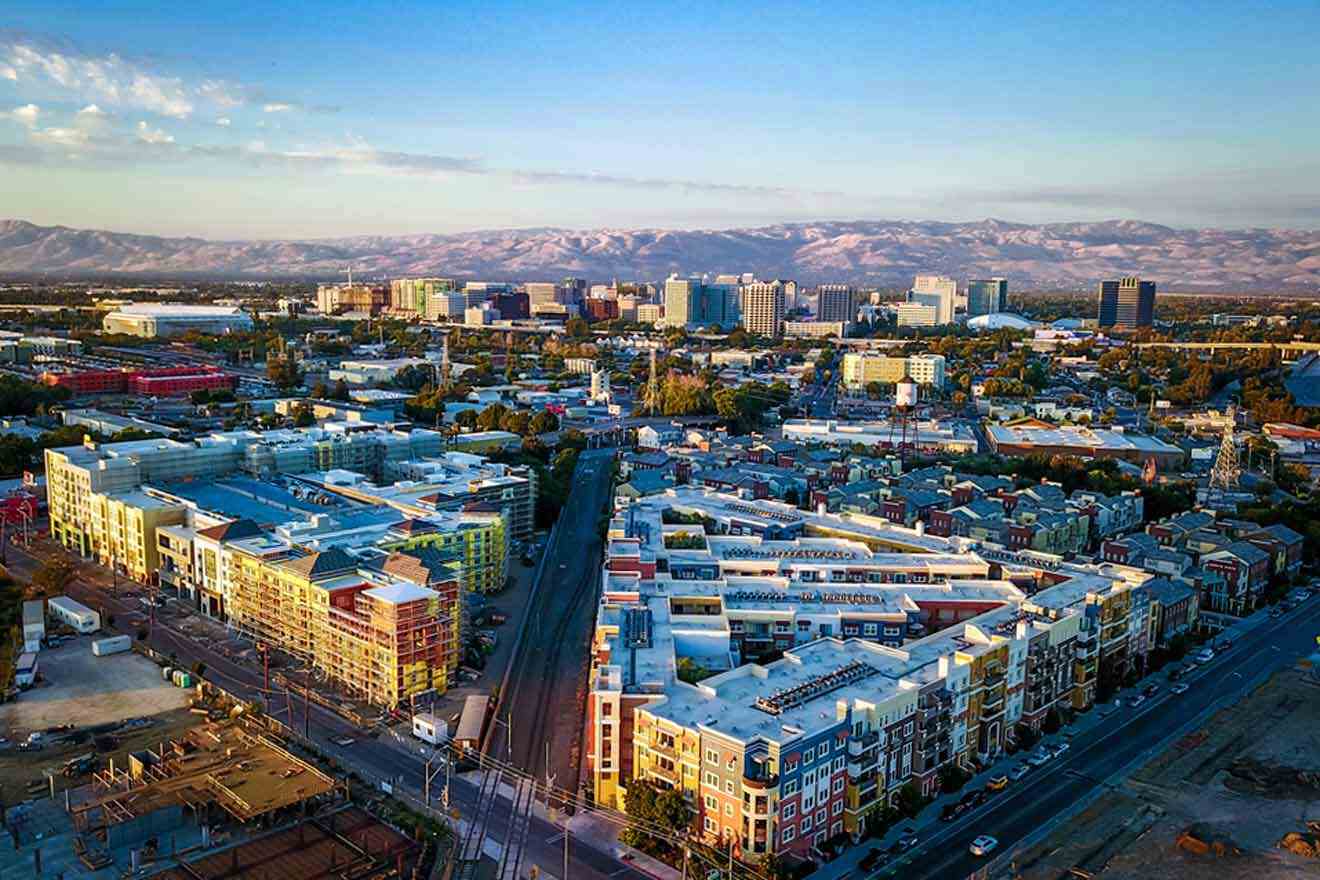 Home to industry giants like Google, Apple, Meta, and countless innovative startups, Silicon Valley is a must-visit for anyone super into tech or maybe just curious about all the hype.
You can explore the birthplace of these groundbreaking technologies, witness the latest inventions, and immerse in this peculiar ecosystem that is going to drive our futures.
Want a private VIP tour of this San Jose area? Hop on this fantastic Silicon Valley excursion for some serious San Jose history. There's no central area to see or shop around here, so opt for a tour if you want to get the whole low down and not feel like you're missing anything.
TOUR PRICE: from US$50 per person
12. Catch a game at the SAP Center in San Jose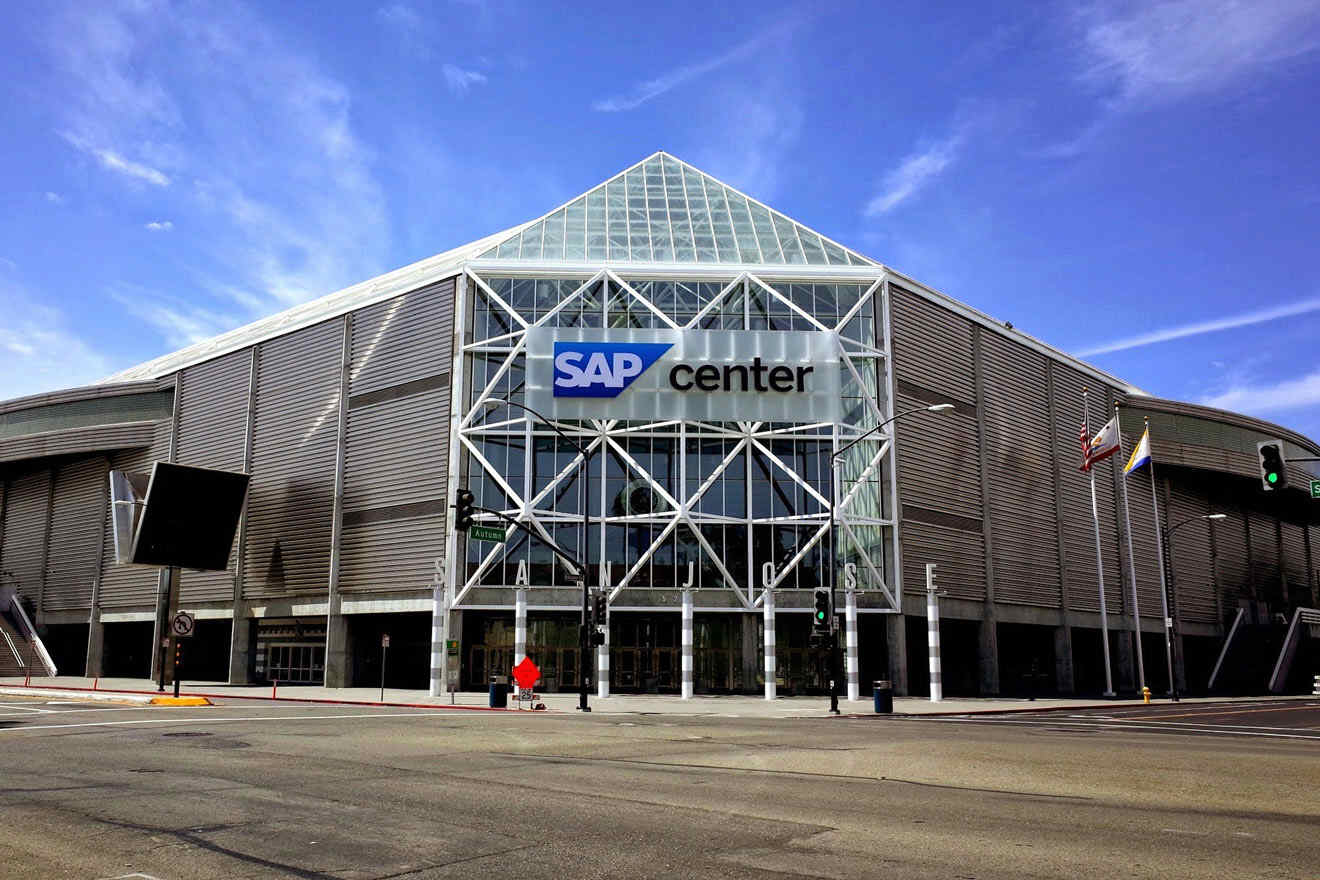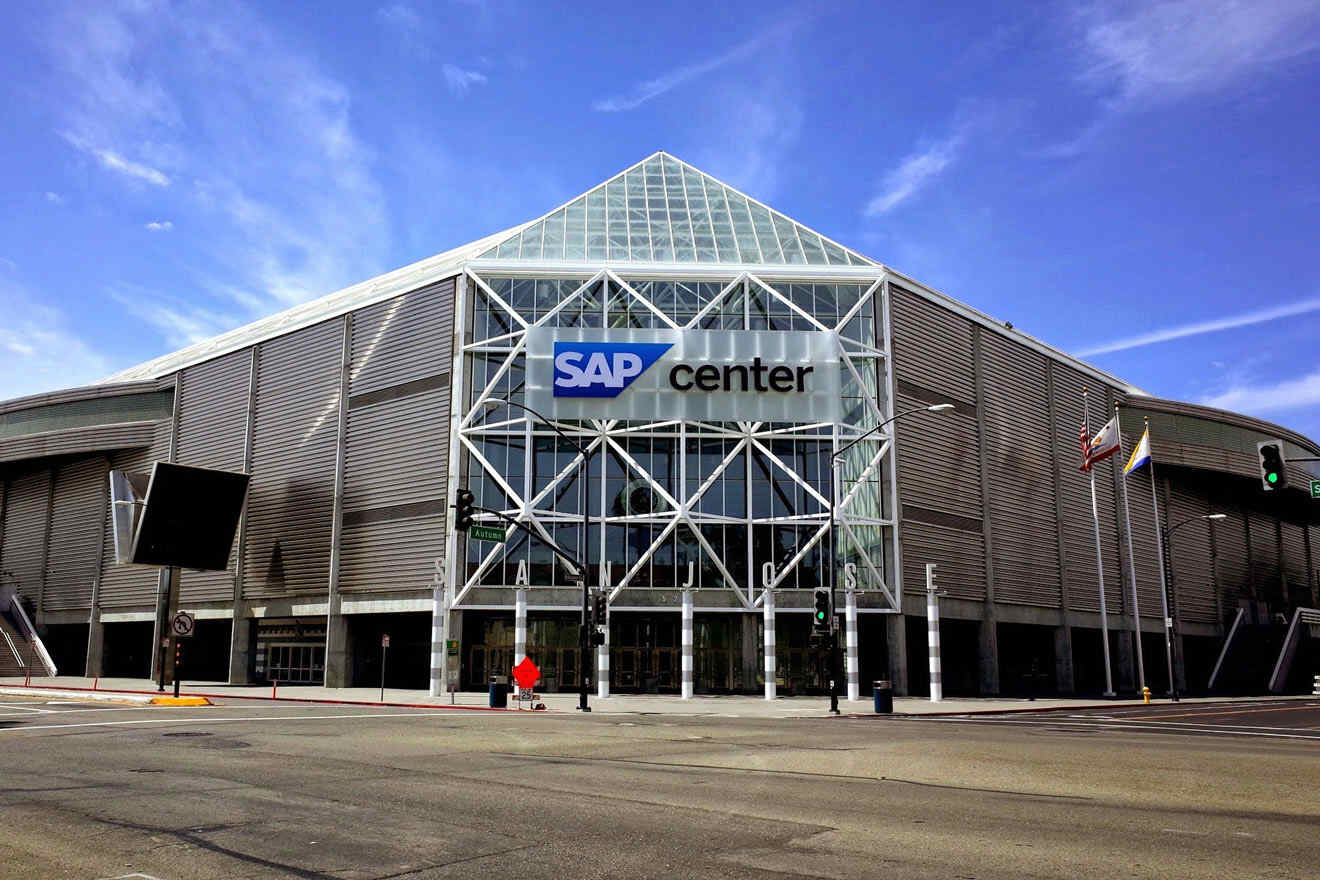 Smack in the middle of San Jose city center, the SAP Center has become an iconic landmark in the area.
Home to the San Jose Sharks, the beloved NHL hockey team, it is such a fun activity to catch a professional hockey game and witness the fast-paced action on the ice!
Beyond hockey, the SAP Center hosts an impressive lineup of concerts, shows, and events that attract top performers from around the world.
The arena is near restaurants, hotels, and other attractions, and even more conveniently, the San Jose airport is only 3 mi (5 km) away!
PRICE: Varies; check their website for events and pricing
13. Stop by the Cathedral Basilica of Saint Joseph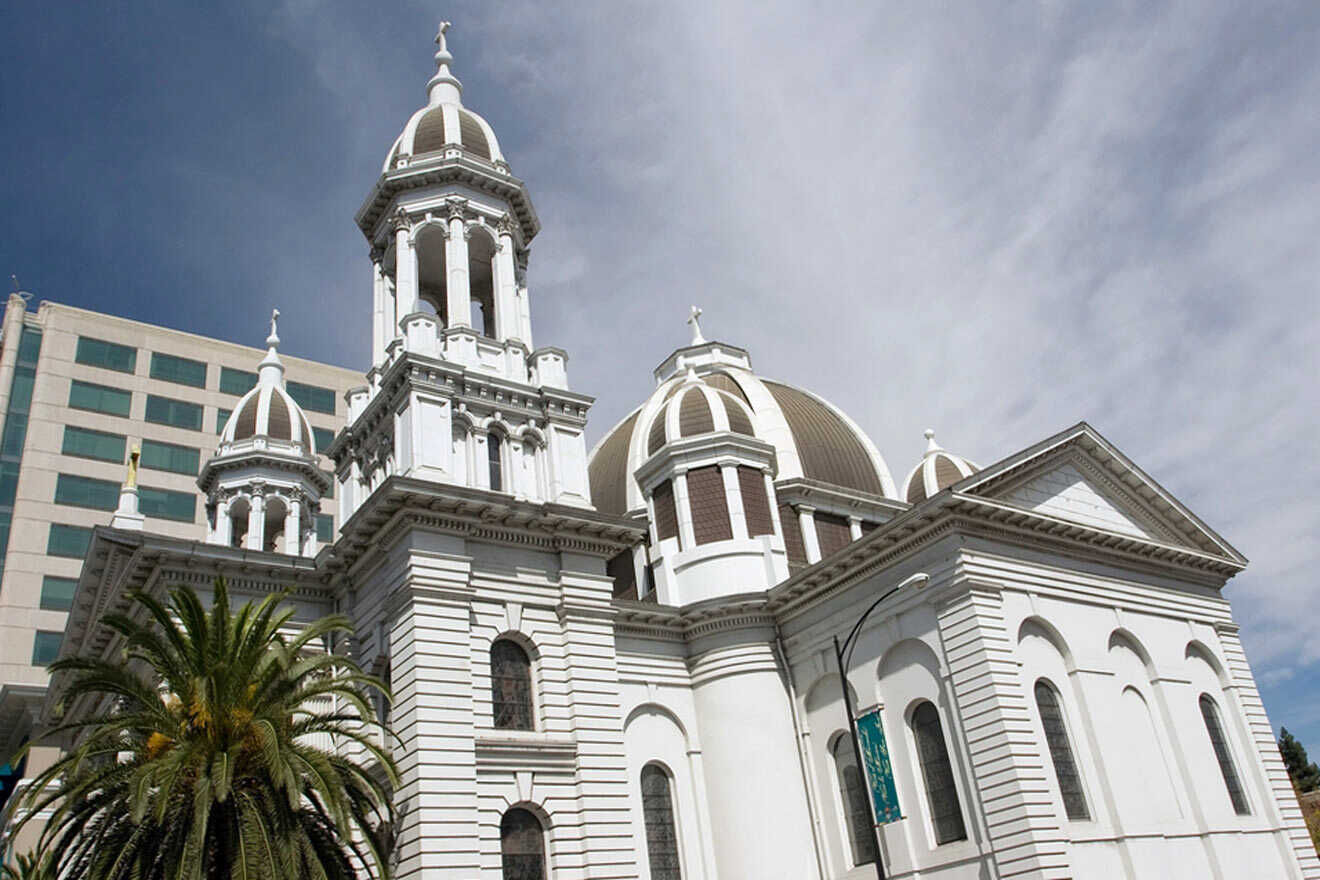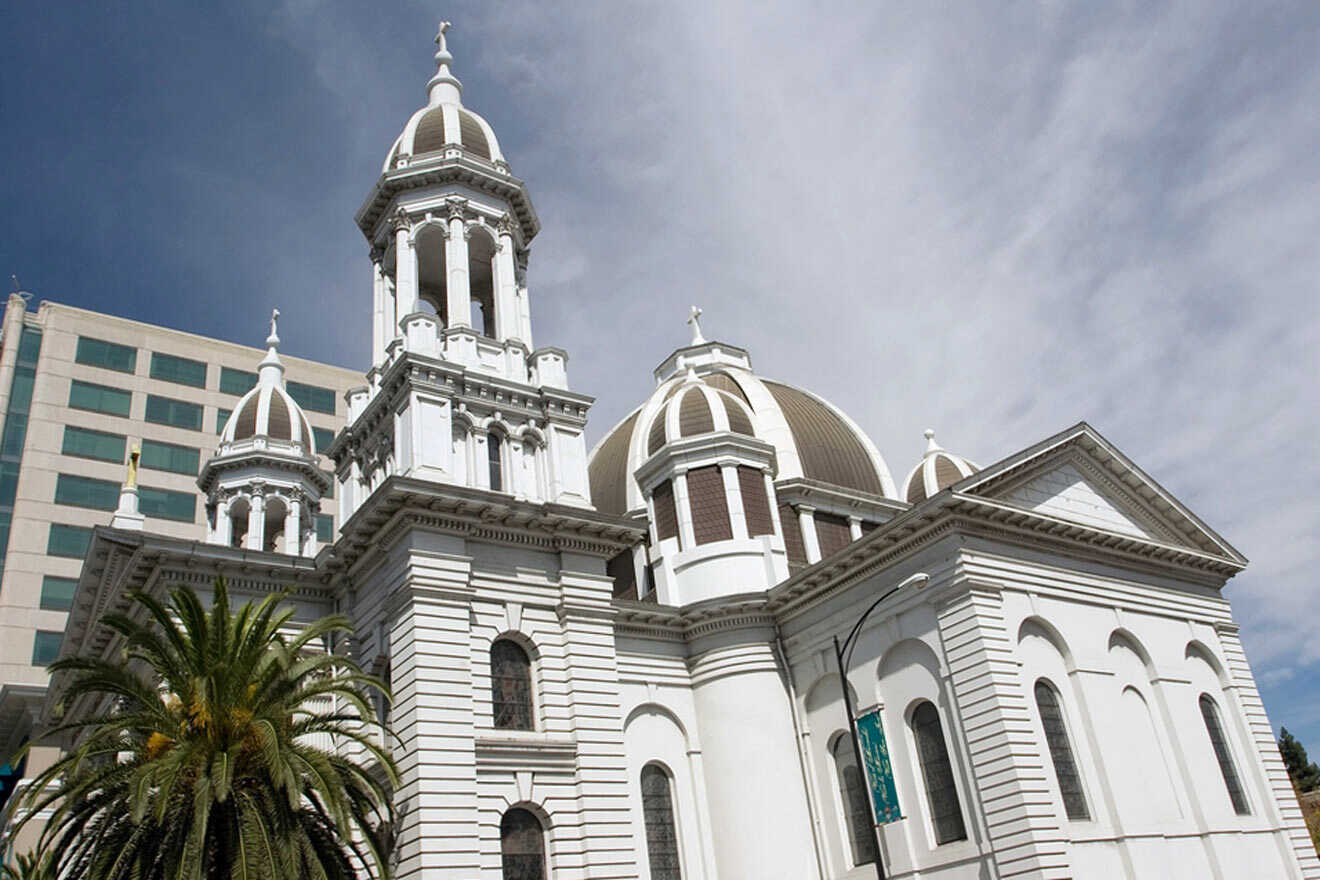 The Cathedral stands as an architectural gem in San Jose's city center, offering a glimpse into the long-standing religious heritage of the area.
Marvel at the stunning architecture of the Cathedral Basilica of St. Joseph. Its Gothic Revival style, ornate stained glass windows, towering spires, and intricate detailing are so stunning to see up close.
The cathedral has a rich history dating back to its establishment in 1803. It was the oldest non-mission parish in California, and it holds deep cultural and historical significance to this day.
PRICE: FREE, donations accepted
14. Go for a stroll in Alum Rock Park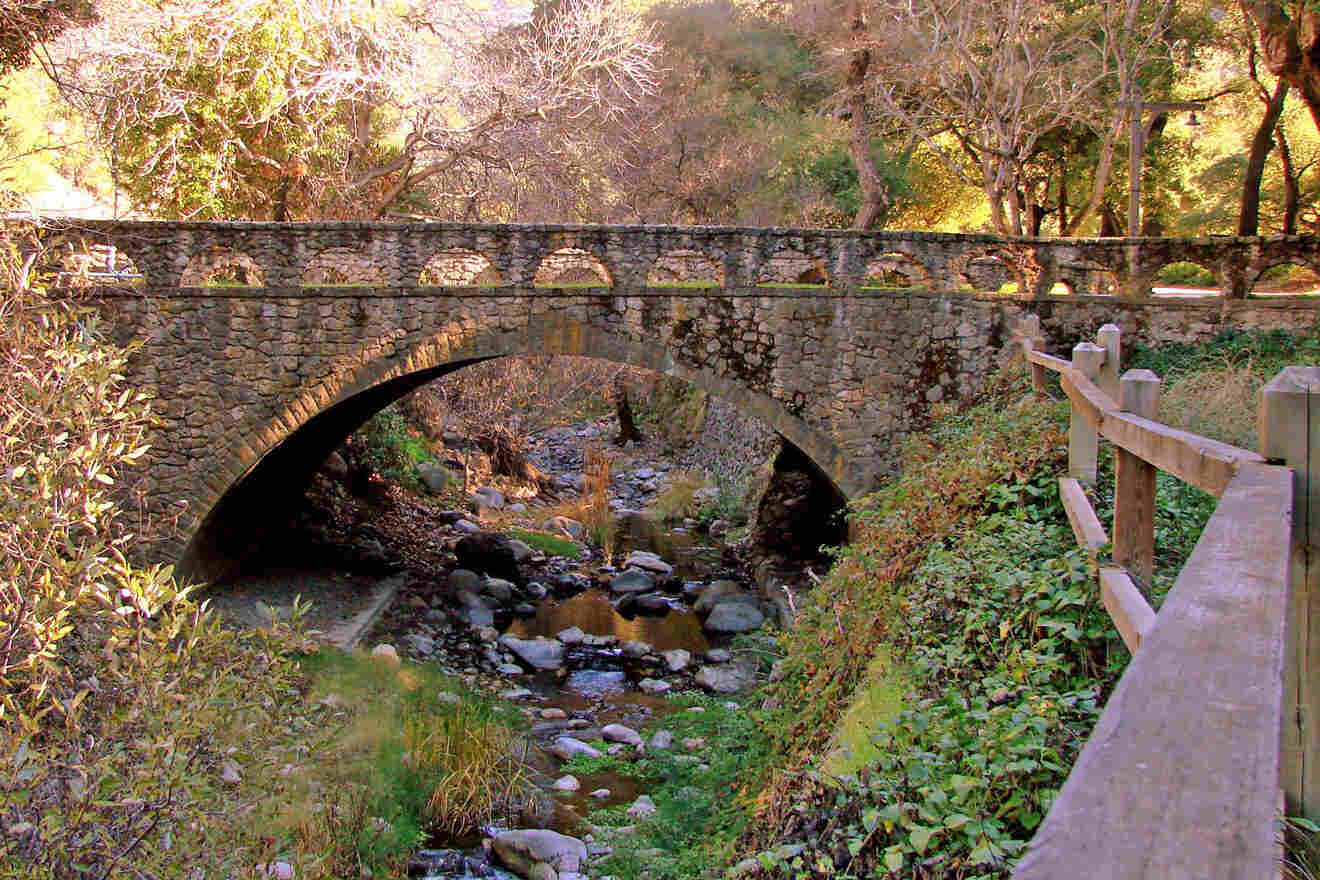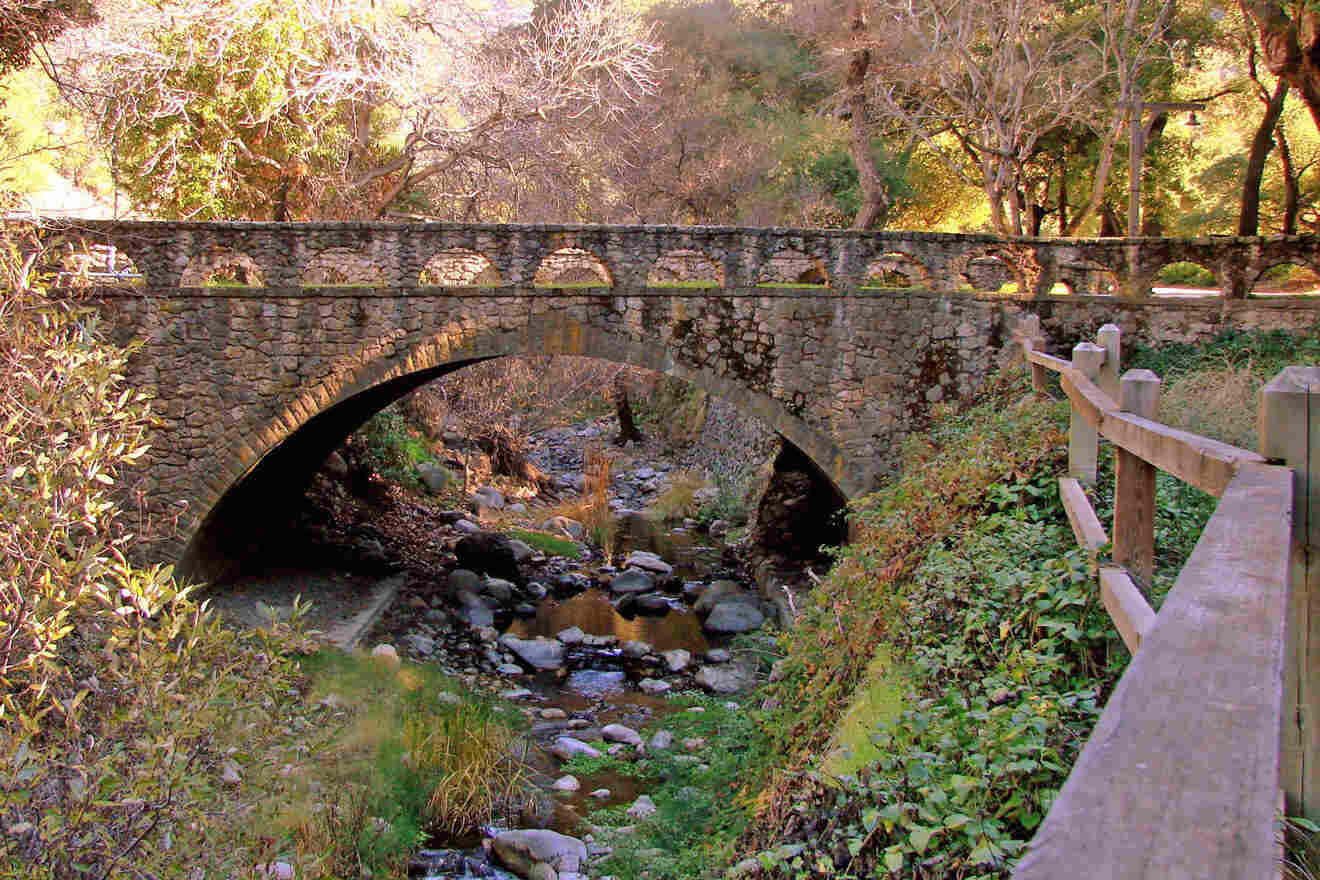 Friends, this place is enchanted! 💫 Please, do not miss this one on your list of things to do in San Jose.
Believe it or not, this is California's oldest municipal park.
With 13 mi (over 20 km) of diverse biking and walking trails, this natural sanctuary invites you to play, get lost, and adventure. There are tons of old bridges, hiking trails, and creeks that create an ambiance all its own.
Need more nature during your San Jose, California adventure? I highly recommend taking a full day to do this spectacular Yosemite National Park & Great Sequoia Park Tour.
15. Ride a roller coaster at California's Great America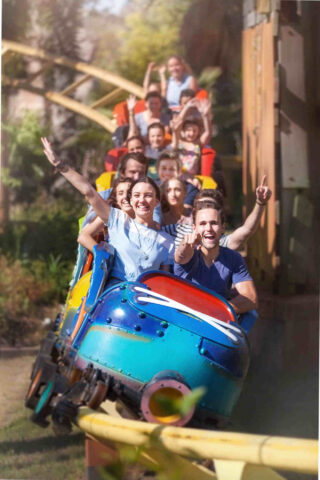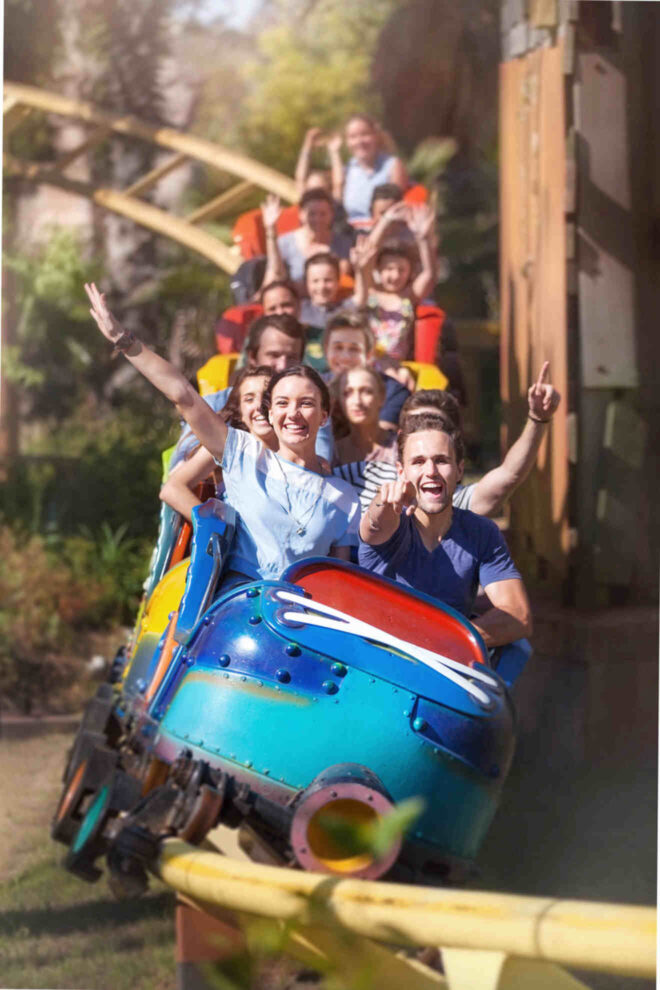 Just next door to San Jose in Santa Clara, California's Great America amusement park awaits you with exhilarating rides and hours of fun for the entire family. 
Some of my top suggestions at this super fun amusement park, try the heart-pounding drops of the iconic roller coaster, RailBlazer, or challenge your bravery on the Flight Deck attraction. I can still hear myself screaming in my head! 🤣
PRICE: from US$45 per person
16. Sample the culinary delights in San Pedro Square Market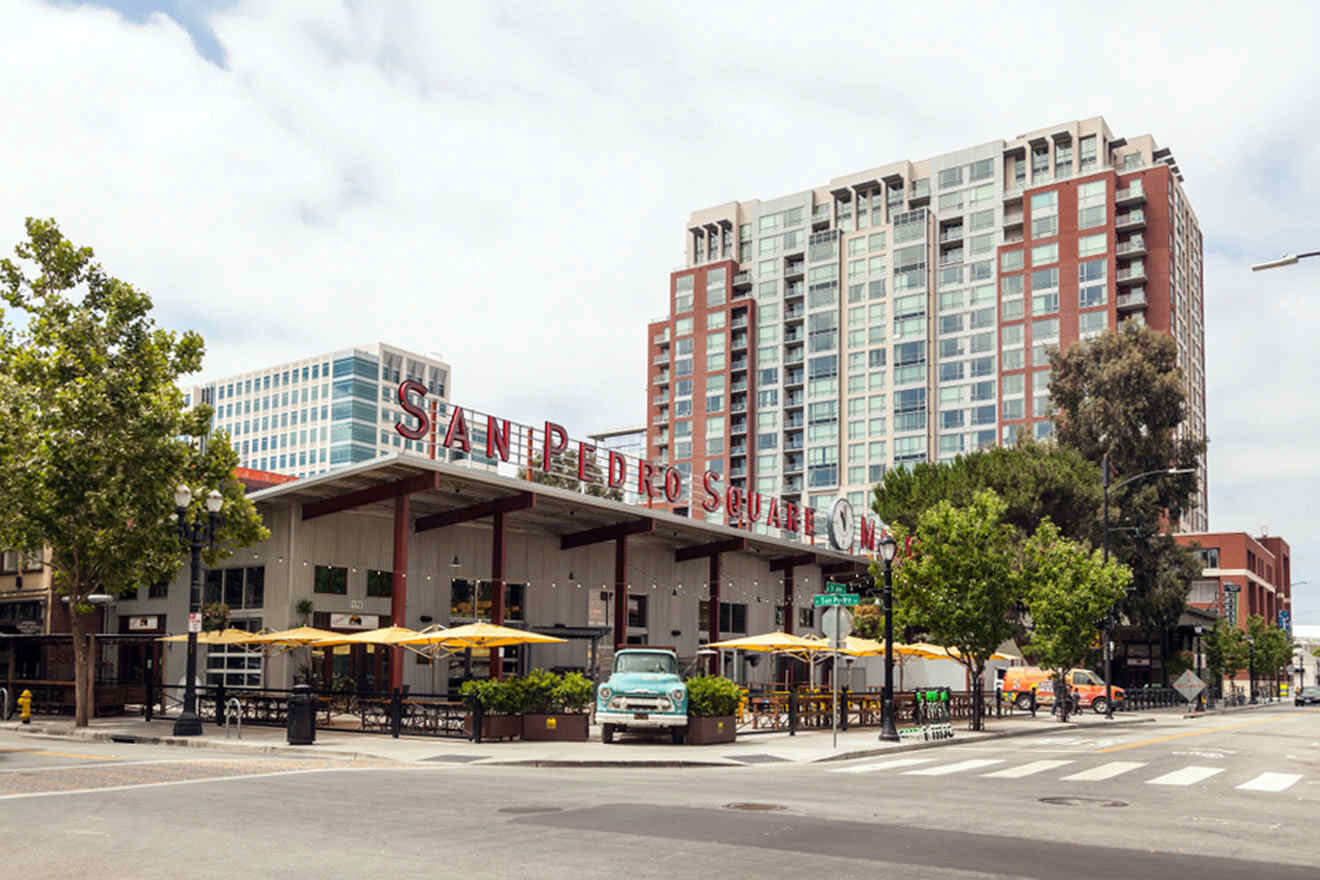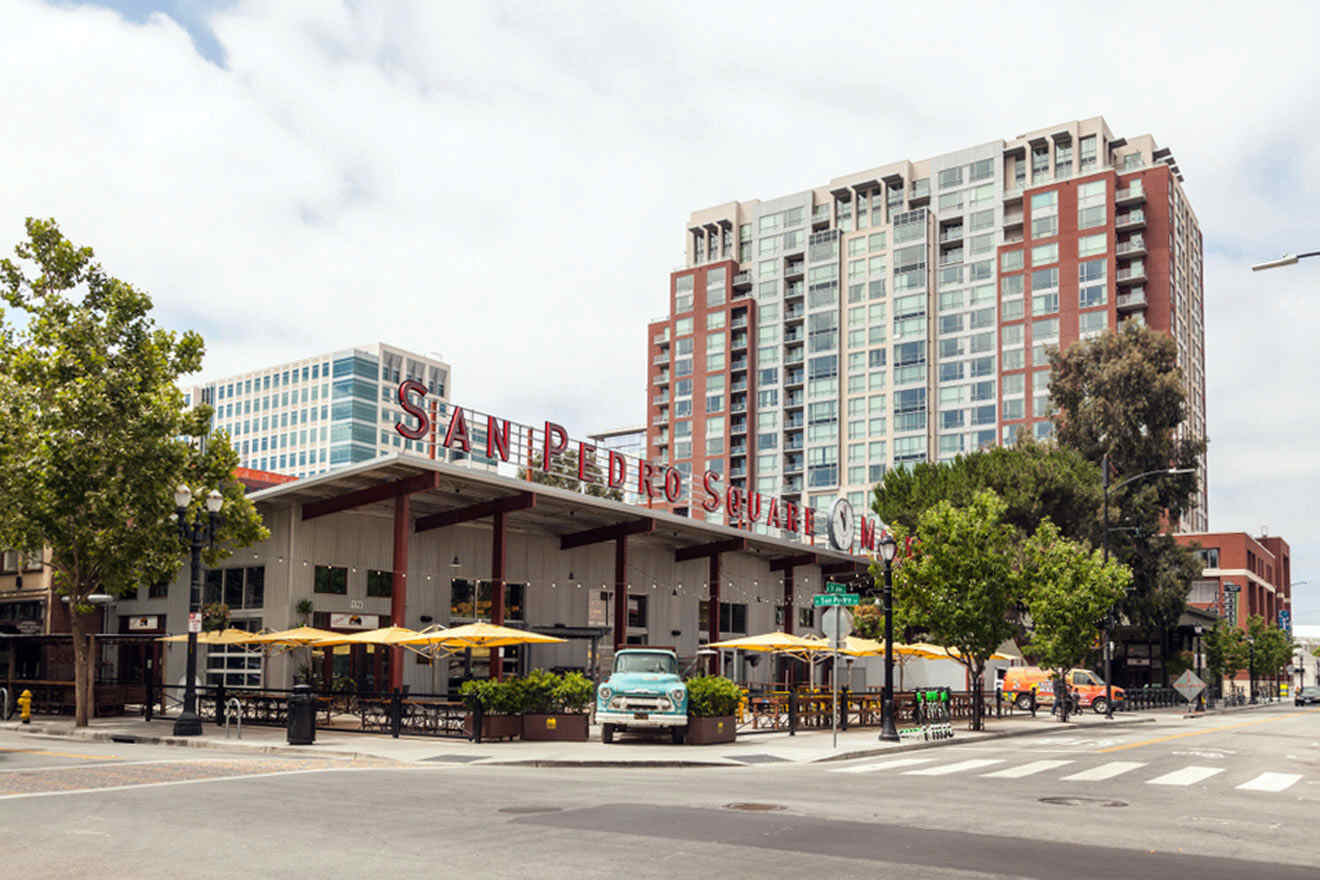 Yum! If you're looking for things to do in San Jose that combine sightseeing, immersing in the local vibe, and trying the staple goods of the area, look no further than the San Pedro Square Market.
Stop by the market and experience the charm of a European-style food hall with the spirit of a local neighborhood watering hole.
You can chow down on delicious gourmet burgers and wood-fired pizzas or try the killer sushi and mouth-watering tacos.
17. Go play in downtown San Jose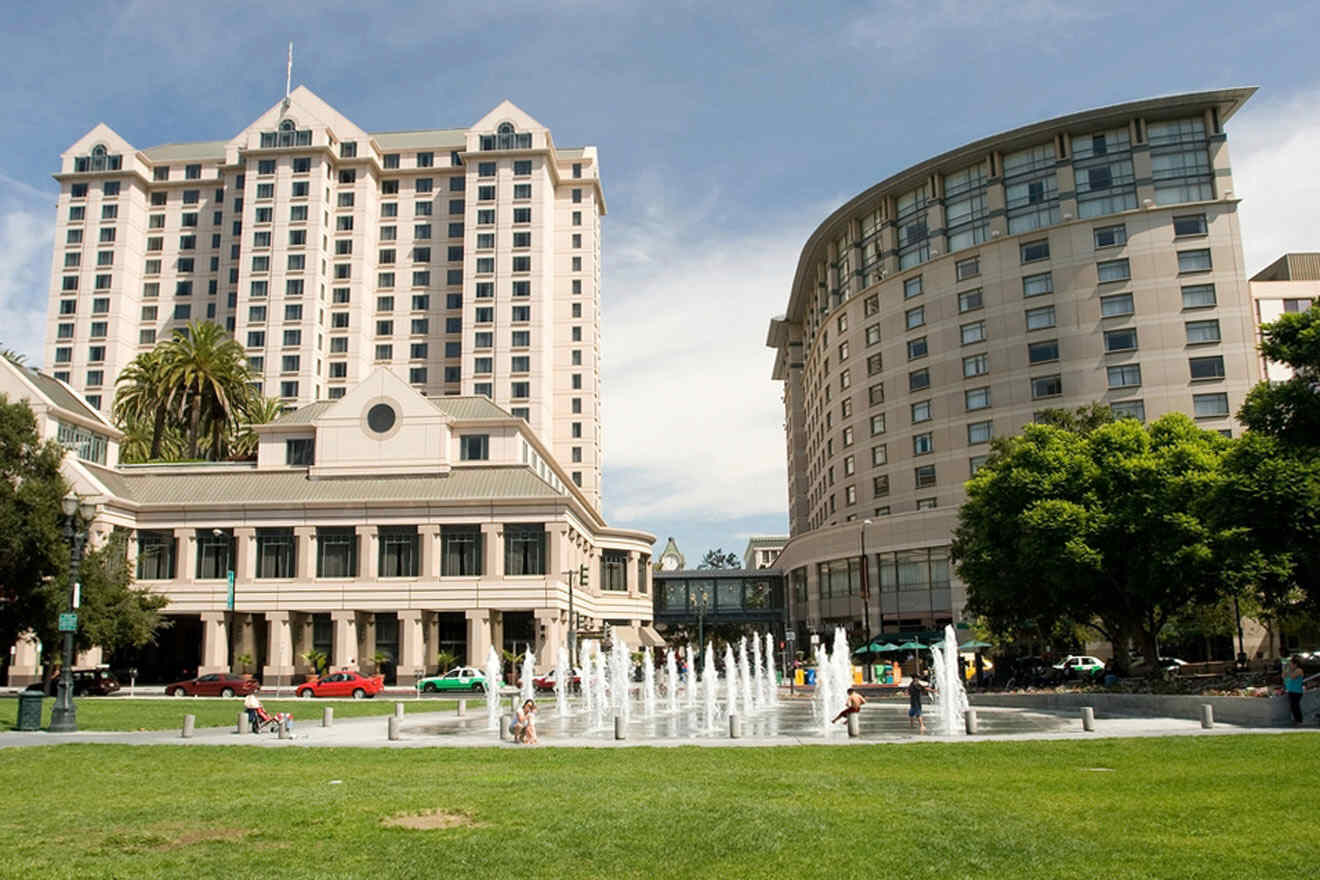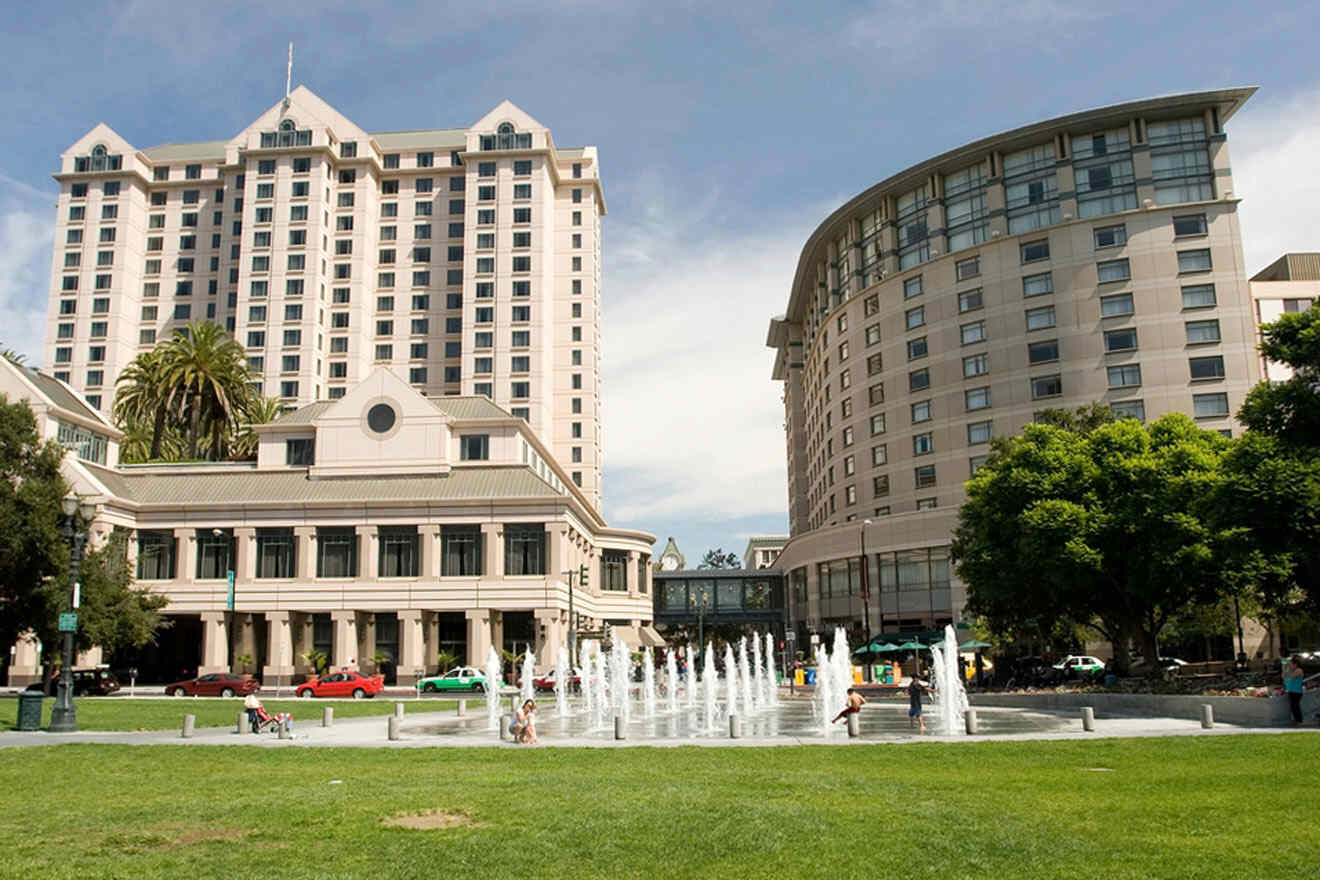 I've spent quite a bit of time in San Jose's downtown, and one of my favorite things about it is the juxtaposition of historic old buildings with contemporary architecture, helping to define its modern character that's all its own.
The atmosphere in downtown San Jose is infectious, pulsating with energy and excitement. Sidewalks are bustling, creating a cool, laid-back urban vibe.
There are so many cool shops, restaurants, and entertainment venues you'll want to pop into them all.
PRO TIP: Want some late-night, good ol', West Coast adult fun? Check out San Jose's Brew Bike Tour downtown.
TOUR PRICE: from US$55 per adult
18. Immerse in nature at the Los Gatos Creek Trail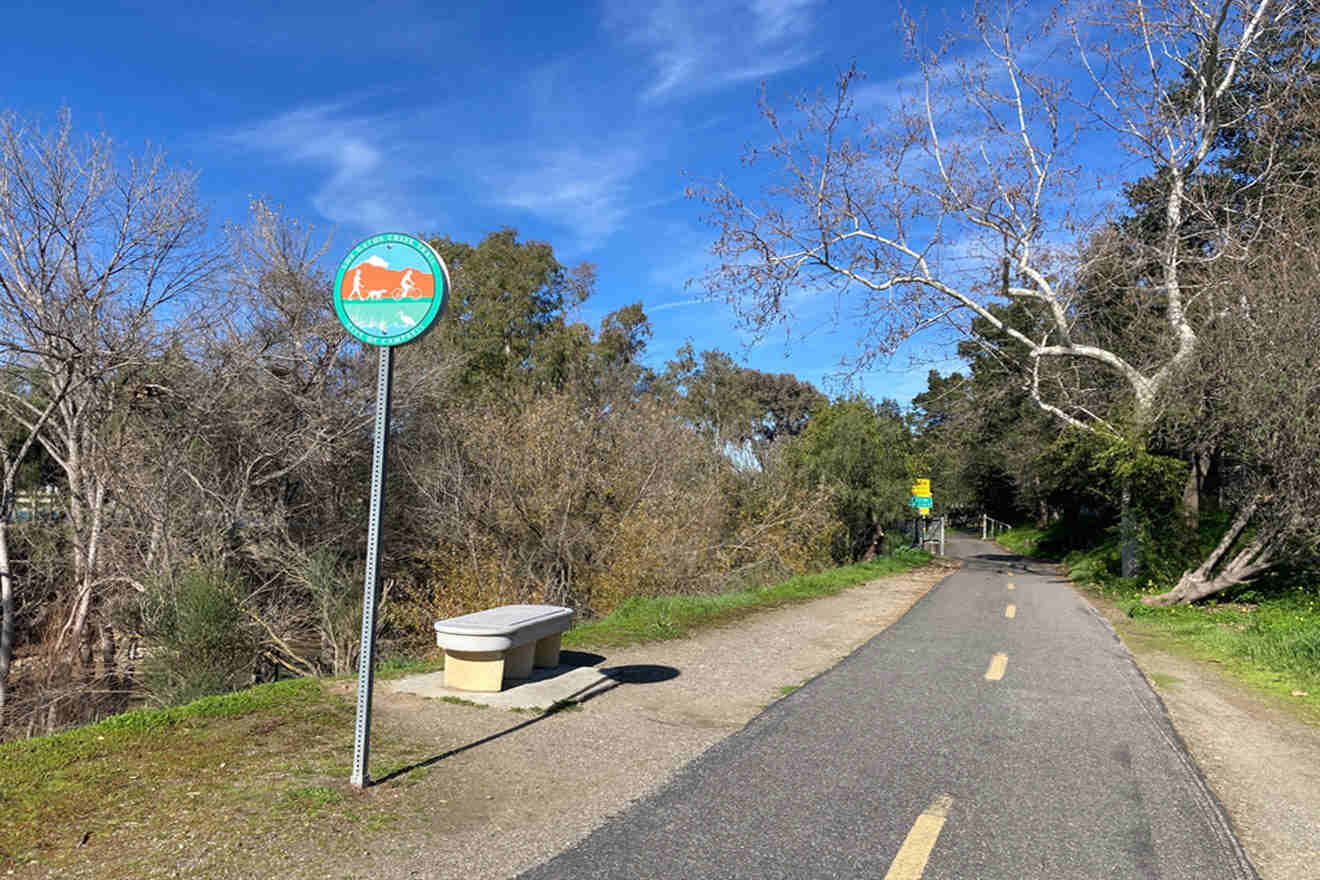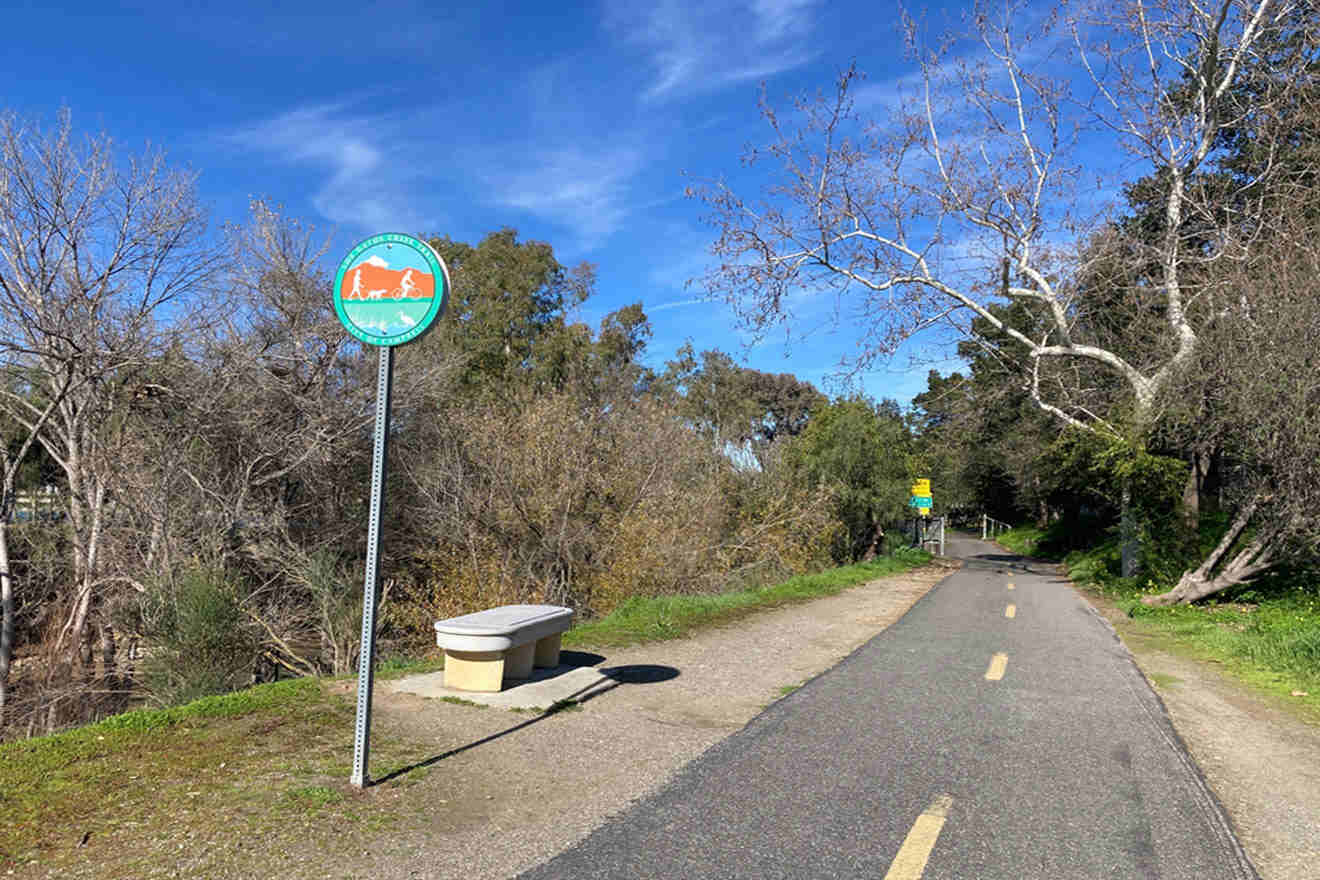 I always like to get out into nature, even when I'm on a city adventure. If you're like me, take the time to check out Los Gatos Creek Trail. It's definitely one of the most peaceful and relaxing things to do in San Jose.
Oh, and if you're into mountain biking, without a doubt, you'll want to come here! The trail spans 9.7 miles (15.6 km), providing plenty of biking and walking paths, from beautiful, serene creek views to lush greenery along the pathways.
19. Discover the Plaza de Cesar Chavez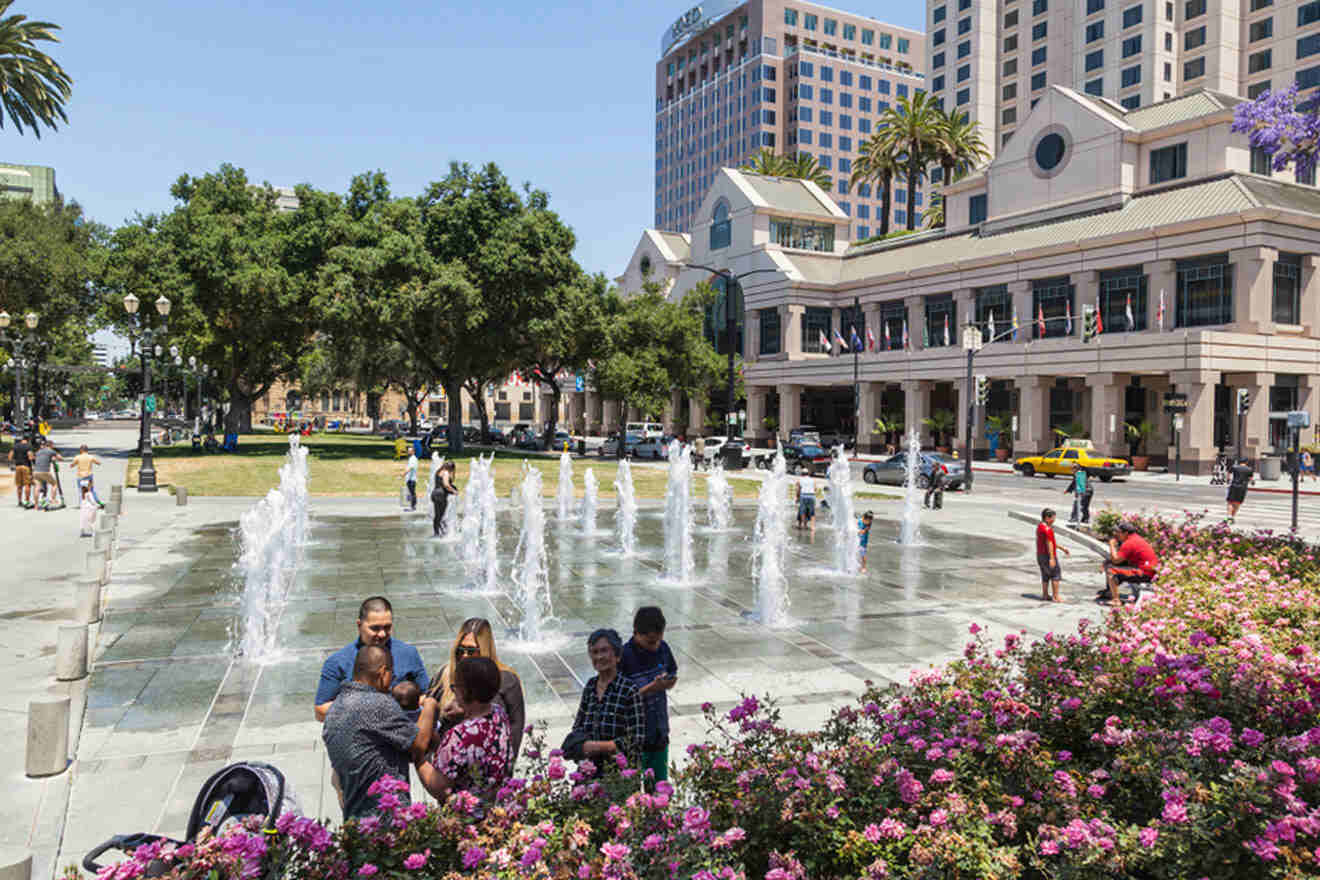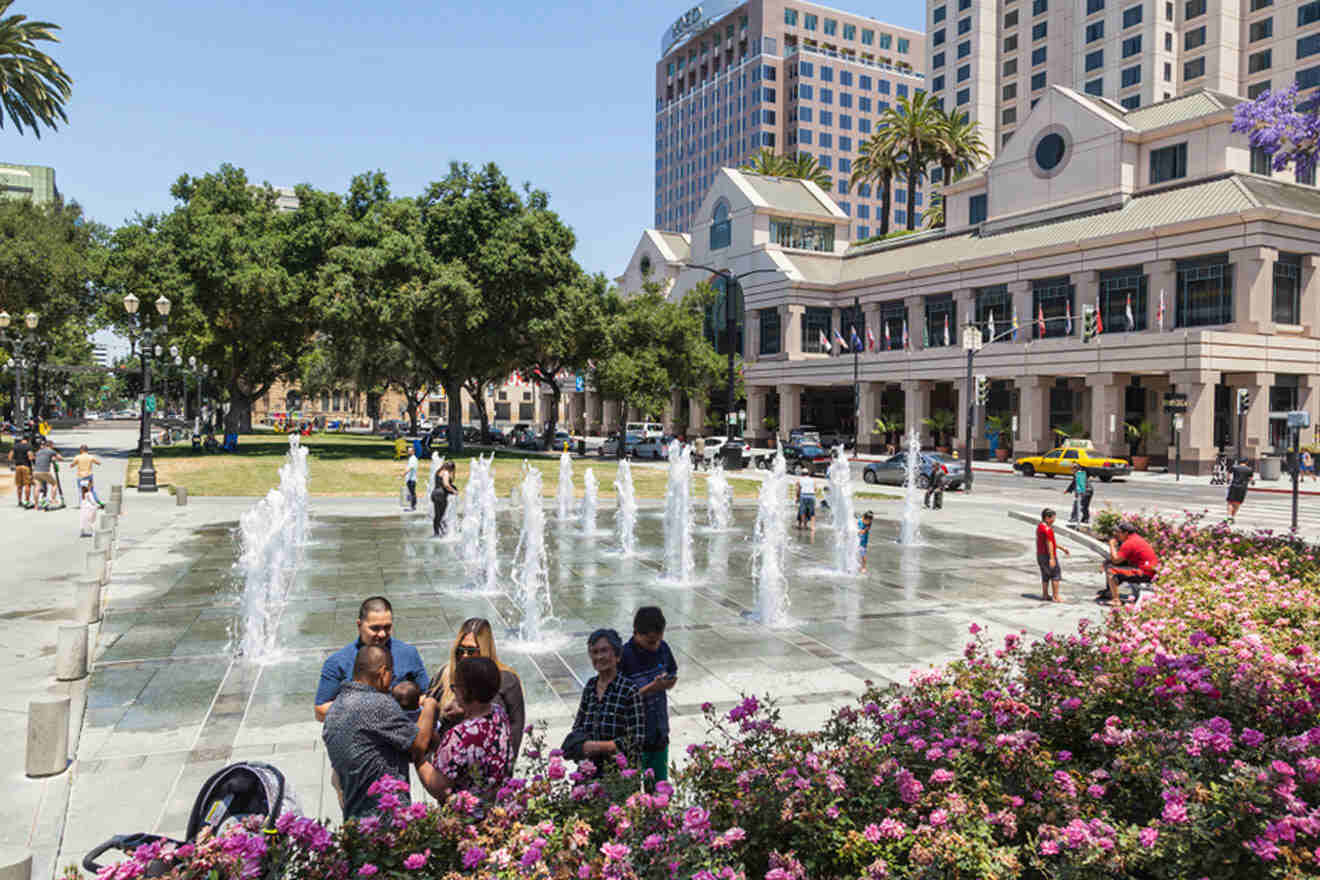 When you're in downtown San Jose, make sure to swing by Plaza de Cesar Chavez. It's an awesome urban oasis where you can kick back, chill, and soak up the city vibes.
As you step into the plaza, you'll find yourself surrounded by greenery, beautiful gardens, and cool art installations. It's a perfect spot for a leisurely stroll, finding a shady spot to relax, or simply enjoying the peaceful atmosphere.
Throughout the year, the plaza hosts all sorts of cool events, like cultural festivals, art shows, and live music performances. Don't forget to check out the event calendar to see if there's something happening during your trip.
20. Explore the eclectic Japantown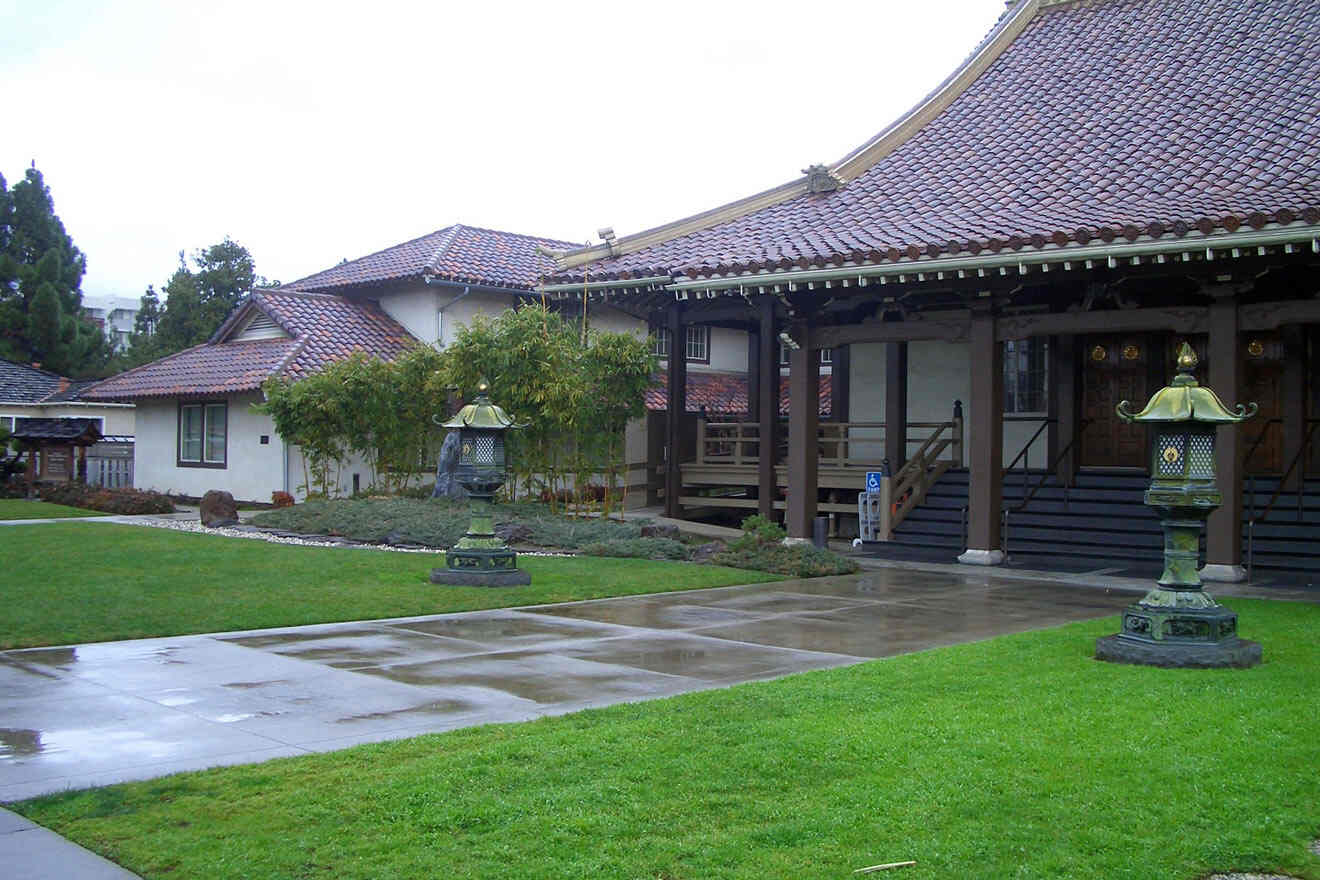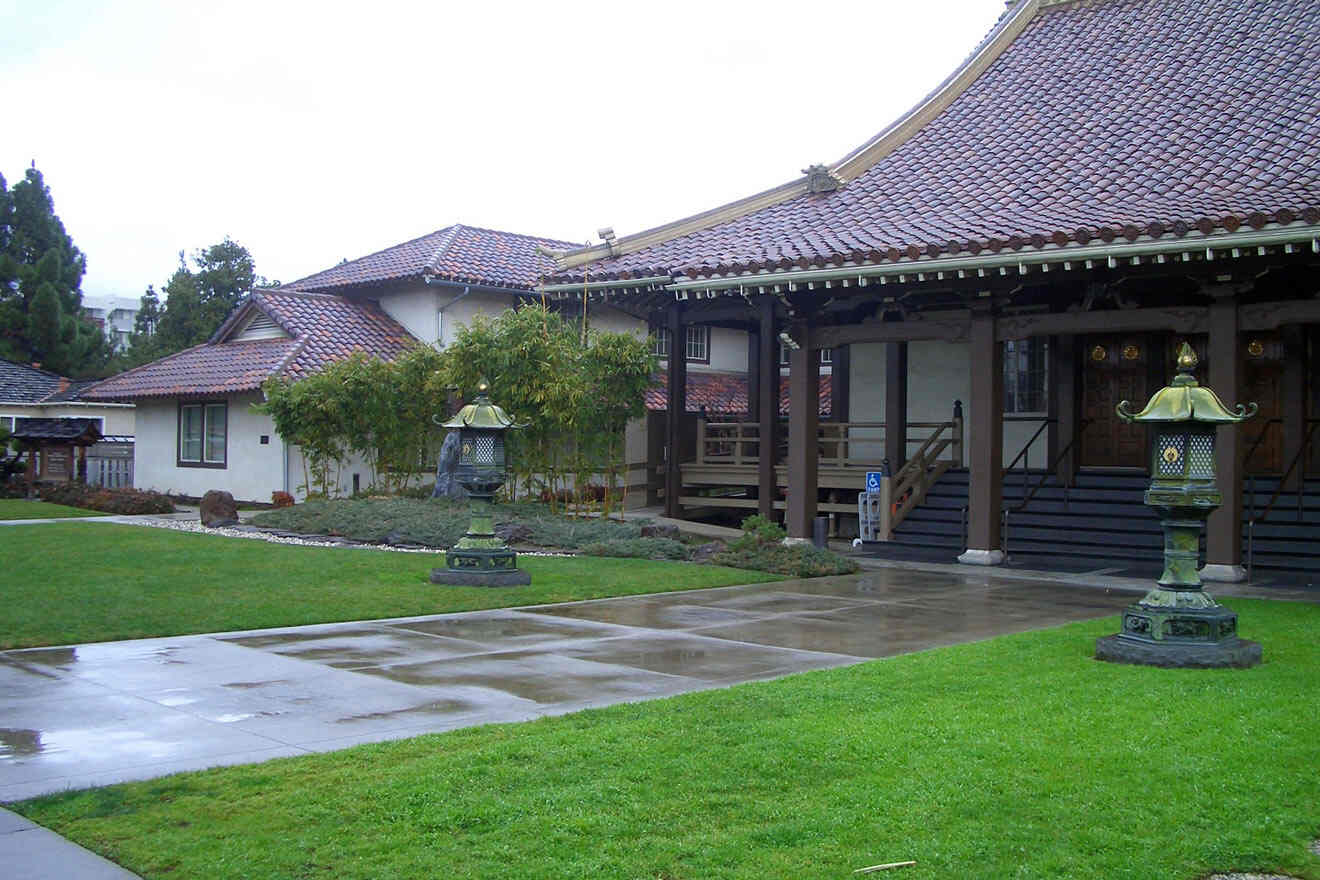 Regardless of which area you stay in San Jose, you have to check out Japantown! It's a unique and vibrant neighborhood that's bursting with character and cultural charm. As you wander through its streets, you'll feel like you've stepped into a totally different world.
Japantown has an interesting history dating back to the early 1900s when Japanese immigrants settled in the area. Today, it's a thriving community that proudly presents its culture with a modern twist.
One of the highlights of Japantown is the amazing array of shops and boutiques, from traditional Japanese crafts and ceramics to funky fashion and quirky knick-knacks. It's a shopper's dream!
When it comes to food, think of cozy ramen spots, authentic sushi joints, and mouthwatering street food. So good!
21. Spend an afternoon at the Japanese American Museum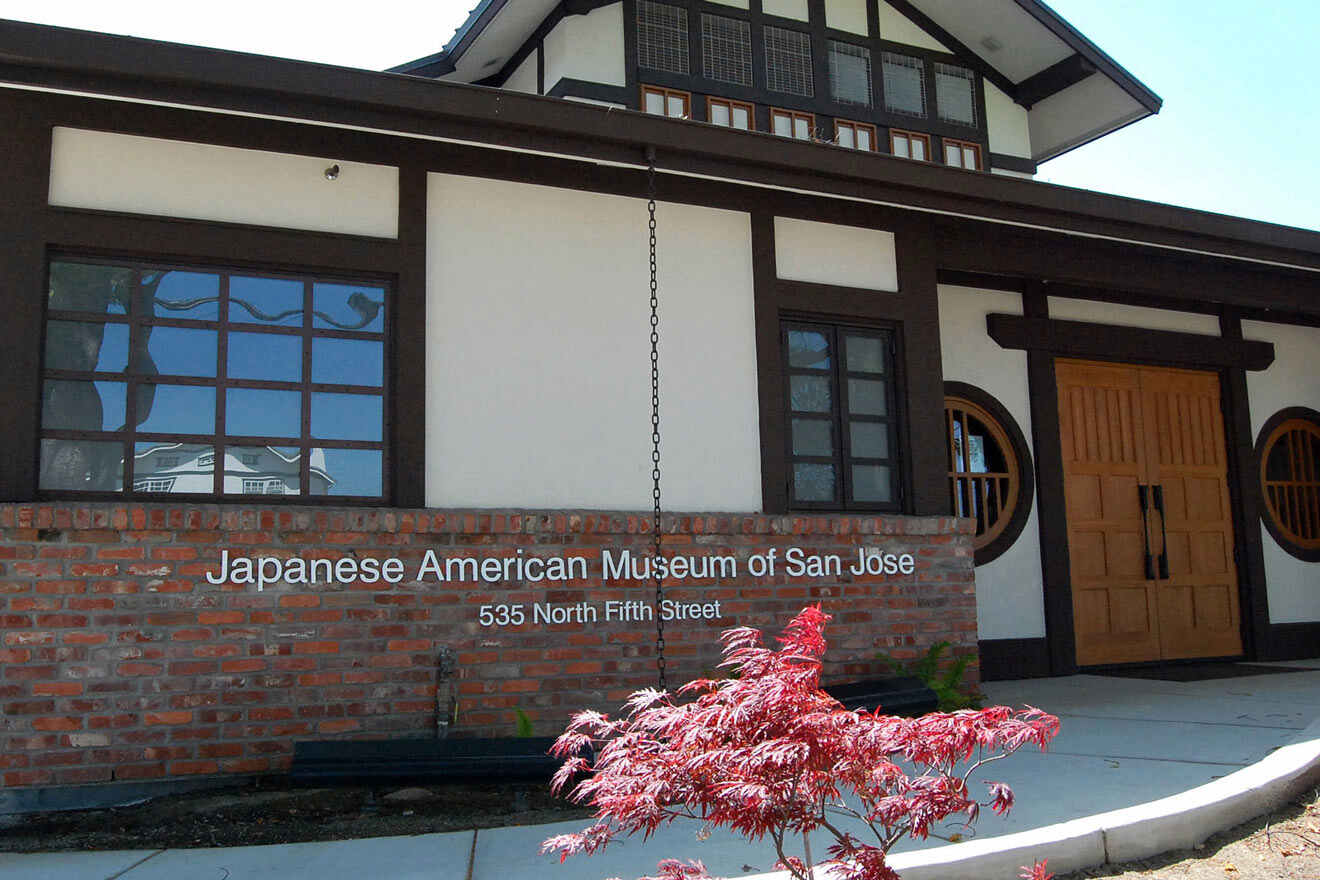 Last but not least, on our top things to do in San Jose, the Japanese American National Museum offers a sometimes somber but fascinating and important experience that sheds light on the struggles, triumphs, and contributions of Japanese Americans.
As you explore the exhibits, you'll get a real sense of what Japanese Americans went through during World War II, including the unjust internment they faced.
The museum showcases personal stories, artifacts, and photos that really hit home and show the strength and resilience of the Japanese American community.
PRICE: from US$8 per person
Where to stay in San Jose
You have a myriad of hotel options when visiting San Jose. See below for my top picks for every budget.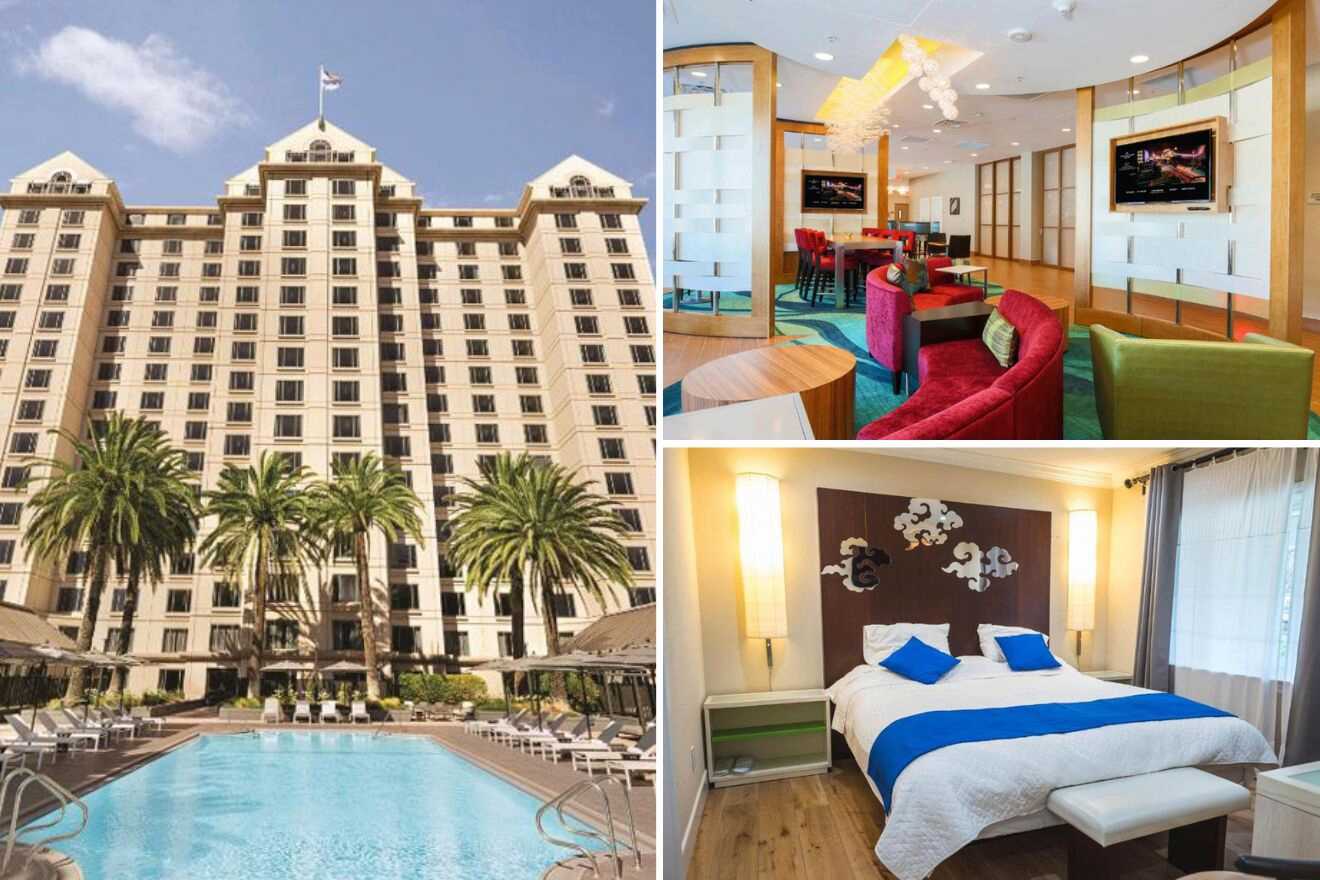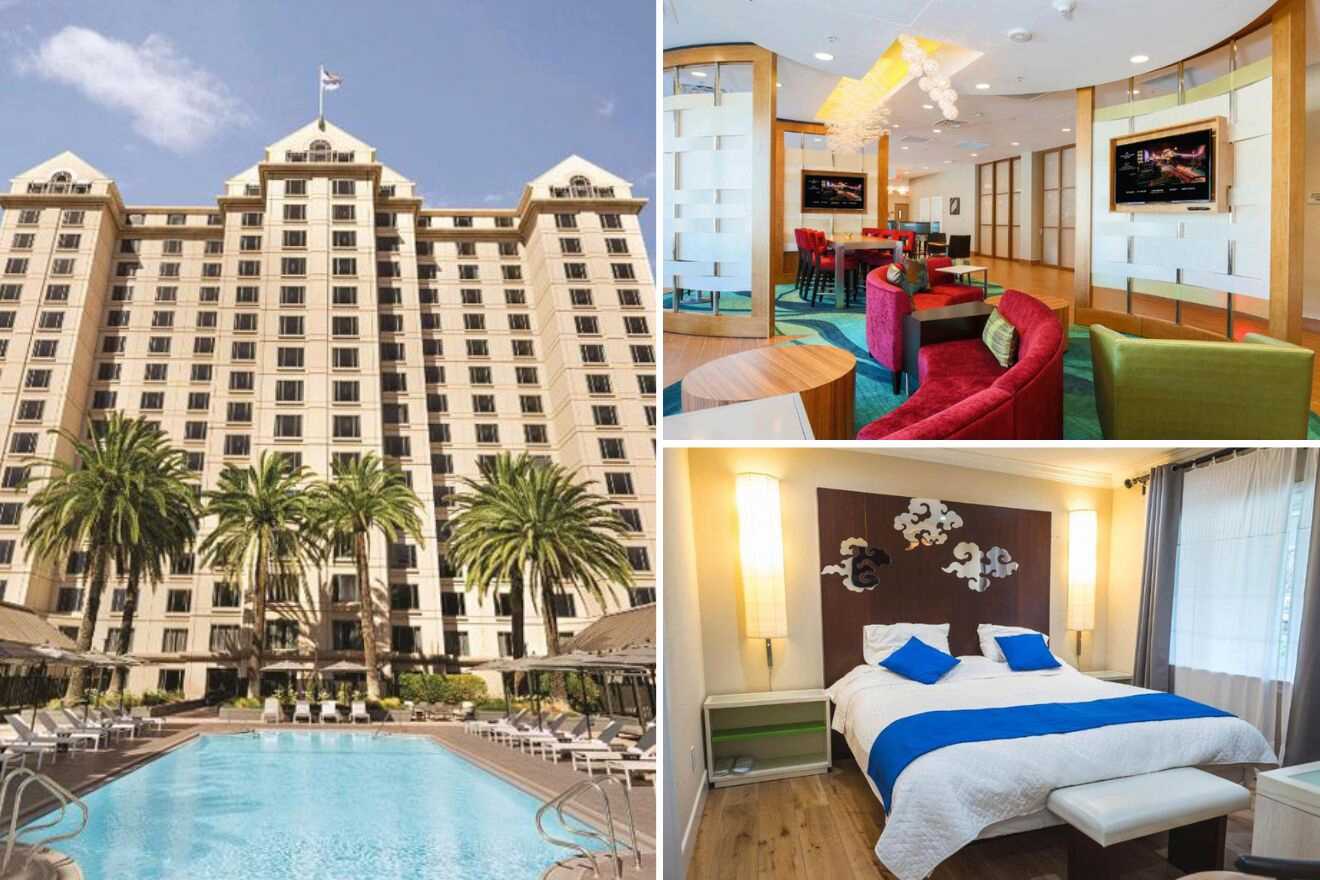 Luxury (US$250 and up)
Signia by Hilton San Jose – This modern luxury hotel in downtown San Jose has stylish rooms, high-end amenities, and incredible views of the city.
WhyHotel by Placemakr, San Jose – This is an incredible luxury option if you need more space. With apartment-style accommodations, seamless service, and a central location downtown area.
Mid-Range (US$150 – US$250)
Hyatt Place San Jose Airport – You can't go wrong with this modern, comfortable hotel, with private rooms which has a complimentary breakfast, and convenient access to San Jose airport.
SpringHill Suites by Marriott San Jose Airport – Stylish, comfortable, and spacious, this hotel has a great complimentary breakfast and an awesome location near all attractions.
Budget (up to US$150)
Convention Center Inn & Suites – This is a solid choice for a clean, comfy, and convenient hotel, particularly if you're visiting the convention center.
Great Stay in San Jose – This budget-friendly option has cozy rooms, friendly service, and a central location near downtown San Jose.
FAQs about things to do in San Jose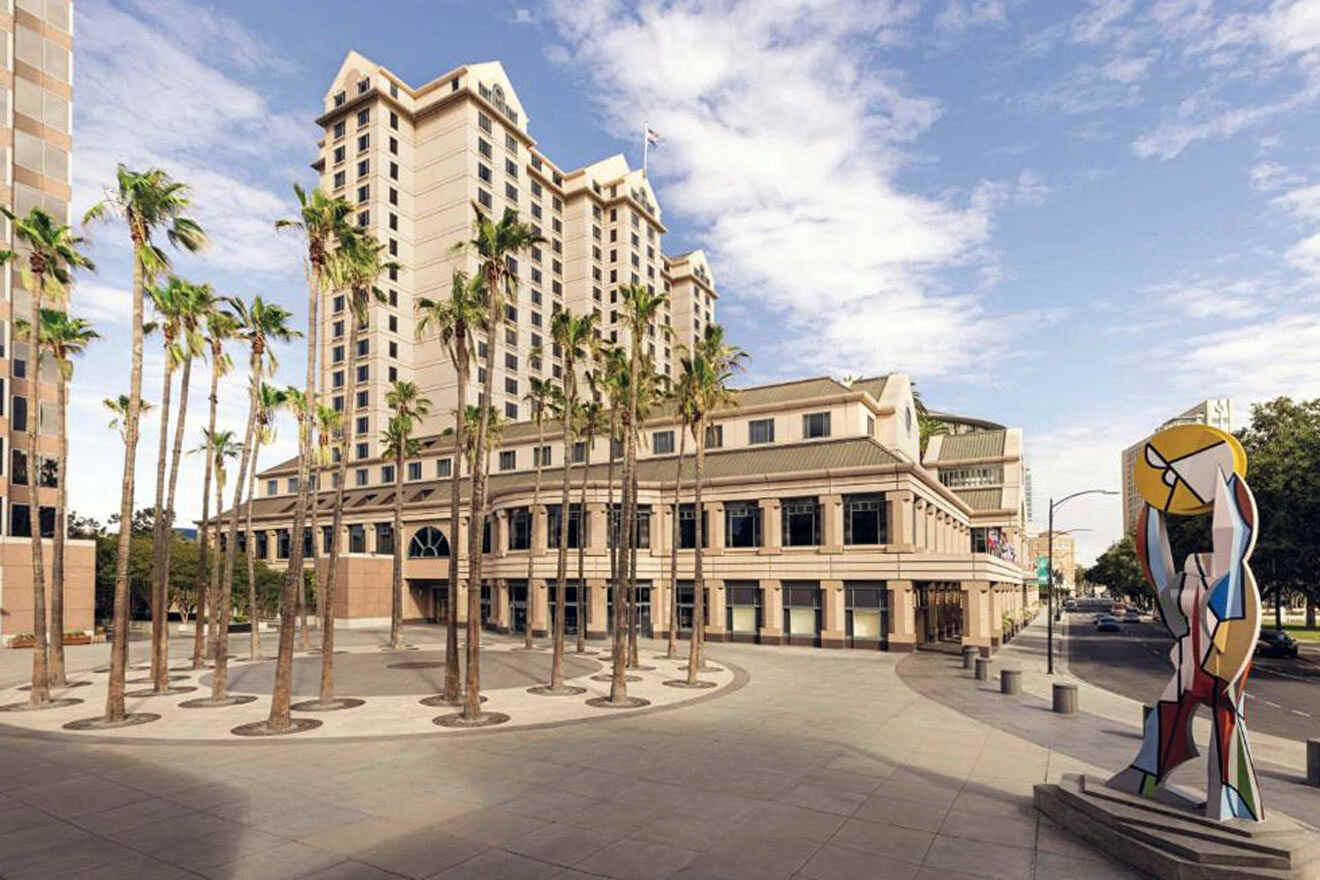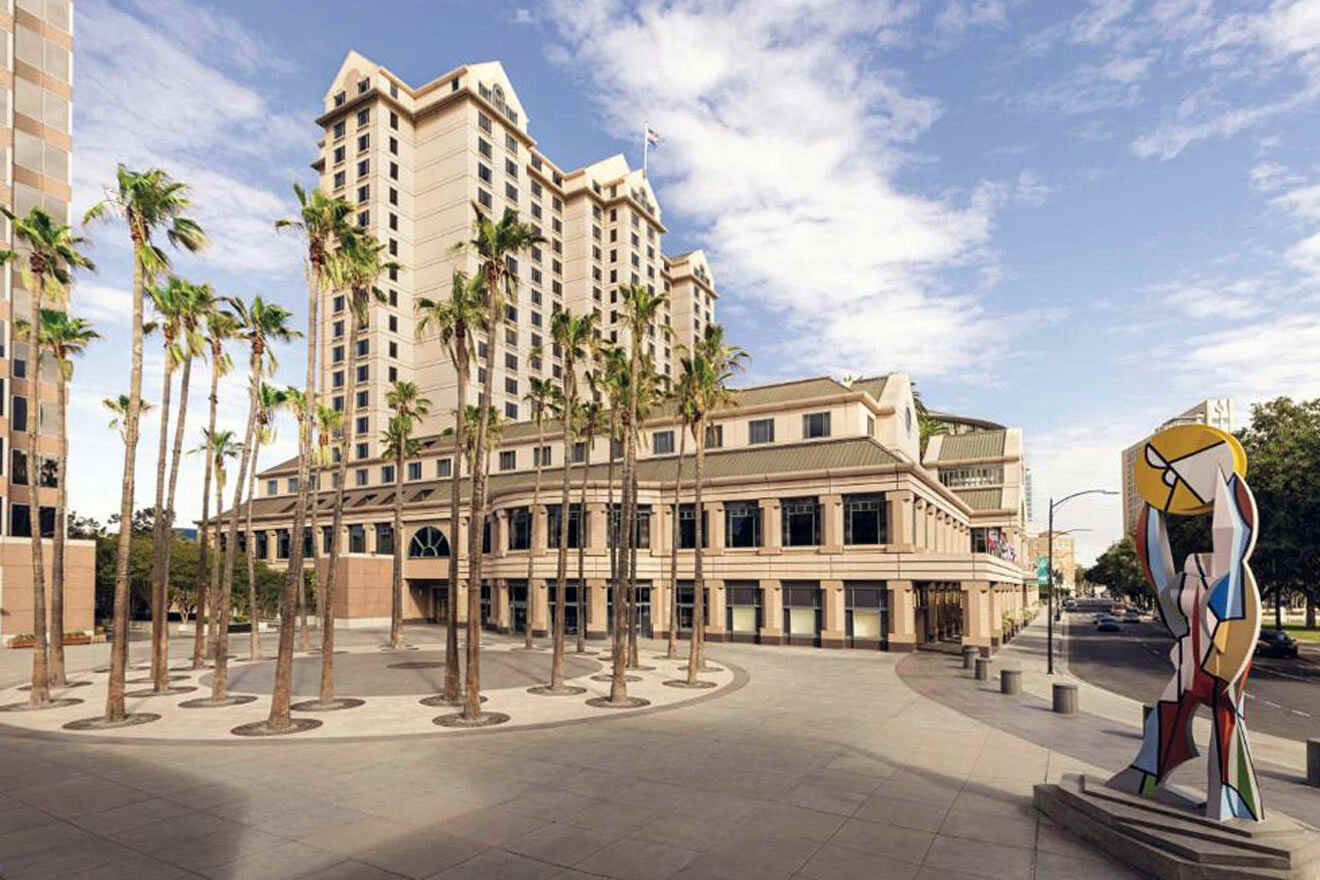 🥳 How can I spend a day in San Jose, California?
♥ ️ What is San Jose, California, popular for?
San Jose is known for being the center of technology and innovation, housing powerhouse tech companies like Google, Apple, & Meta.
🌴 Is it worth it to go to San Jose, California?
🌉 What can you visit near the city of San Jose, California?
Conclusion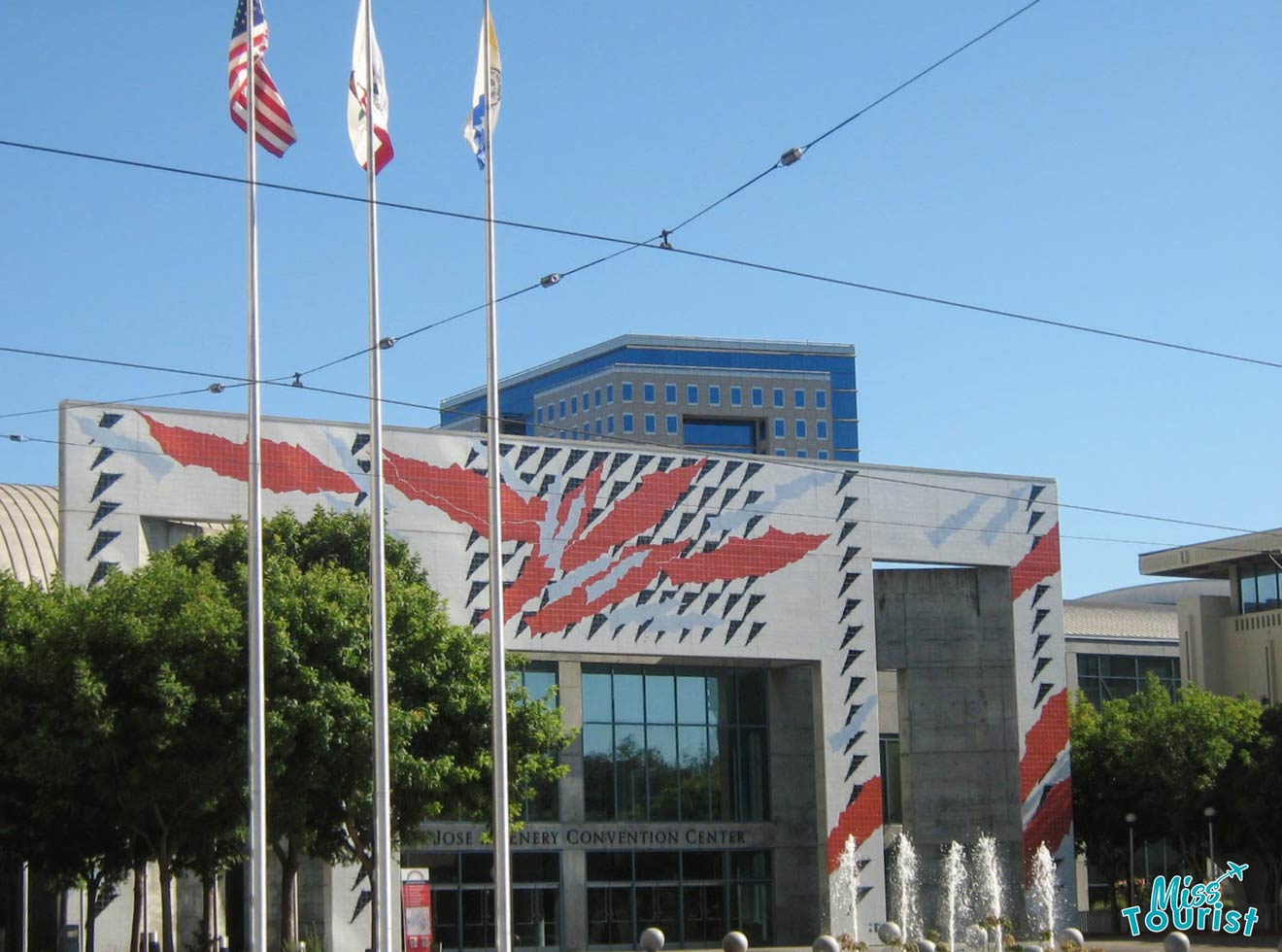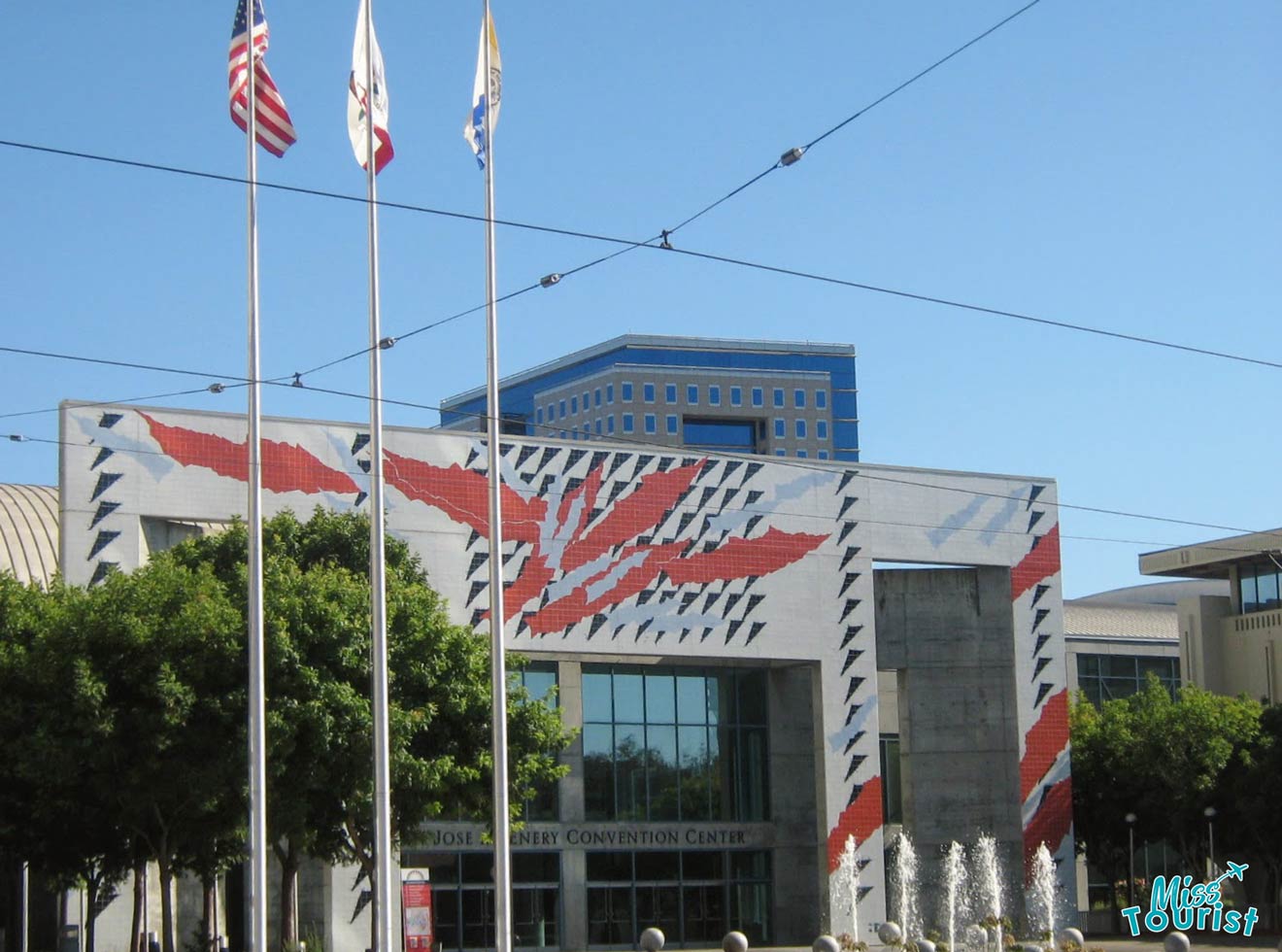 As you can see, there are so many things to do in San Jose, from activities, attractions, and accommodations – it's hard ever to get bored! Next time you're near San Francisco Bay, don't forget about its bustling sister city to the south, with so much to offer!
If you're planning a trip to San Jose, which I think you should 😉, make sure to have your hotels and activities booked in advance!
You know I'm dying to hear from you, so don't forget to drop me a line with all your favorites post-trip!
Aloha & safe travels,
Hayden G.
---
Pin it for later!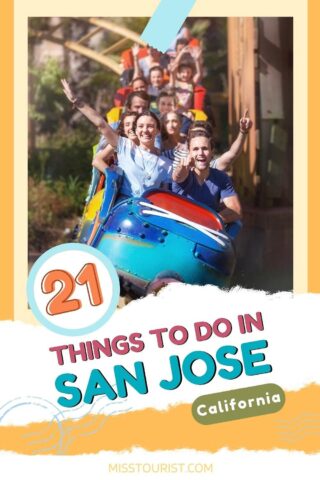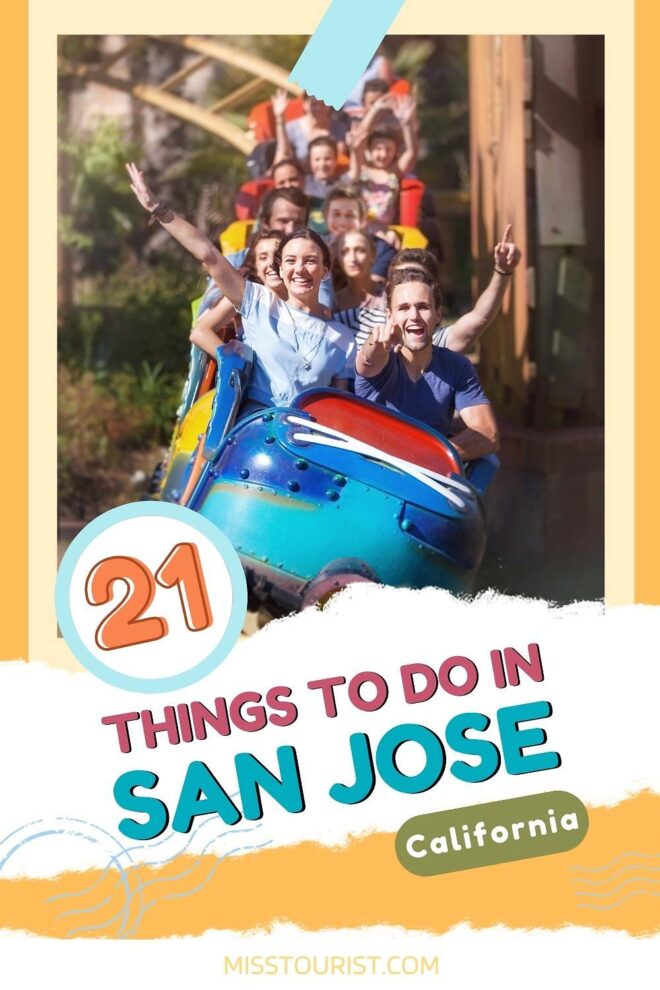 Pin it for later!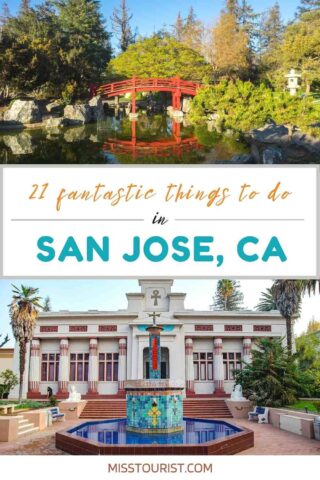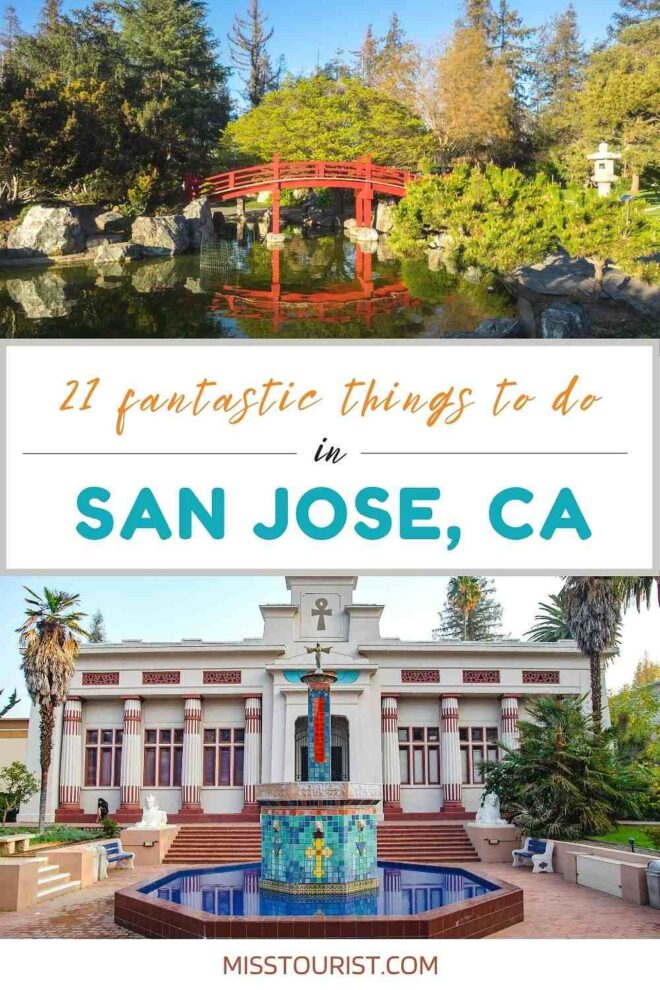 Products You May Like