24 Best Things to Do in Fort Lauderdale (by to a Local!)
I am so excited about today's article because we're talking about the very best things to do in Fort Lauderdale, a city I called home for over 10 years! Fort Lauderdale, Florida, often gets overshadowed by glamorous Miami, but it's an unforgettable vacation destination in and of itself.
Beautiful Atlantic Ocean beaches, exciting adventures in nature, and world-class dining are just a few of the amazing things to do in Fort Lauderdale, and I'll be sharing all the must-do activities, from the most popular Fort Lauderdale attractions to the best ones off the beaten path that locals know and love.
Part of what makes Fort Lauderdale so great is that there is something for everyone – whatever you enjoy doing most on vacation, you'll find it here! Well, except for anything involving snow, of course. Fort Lauderdale boasts a year-round average temperature of 77°F (25°C), perfect for plenty of fun in the sun.
The beach is calling! Let's go!
If you are in a hurry
Don't have time to read the whole article but want to make sure you book the best things ASAP? I've got you!
Here are the main things to book in advance:
1. Shop and dine down Las Olas Boulevard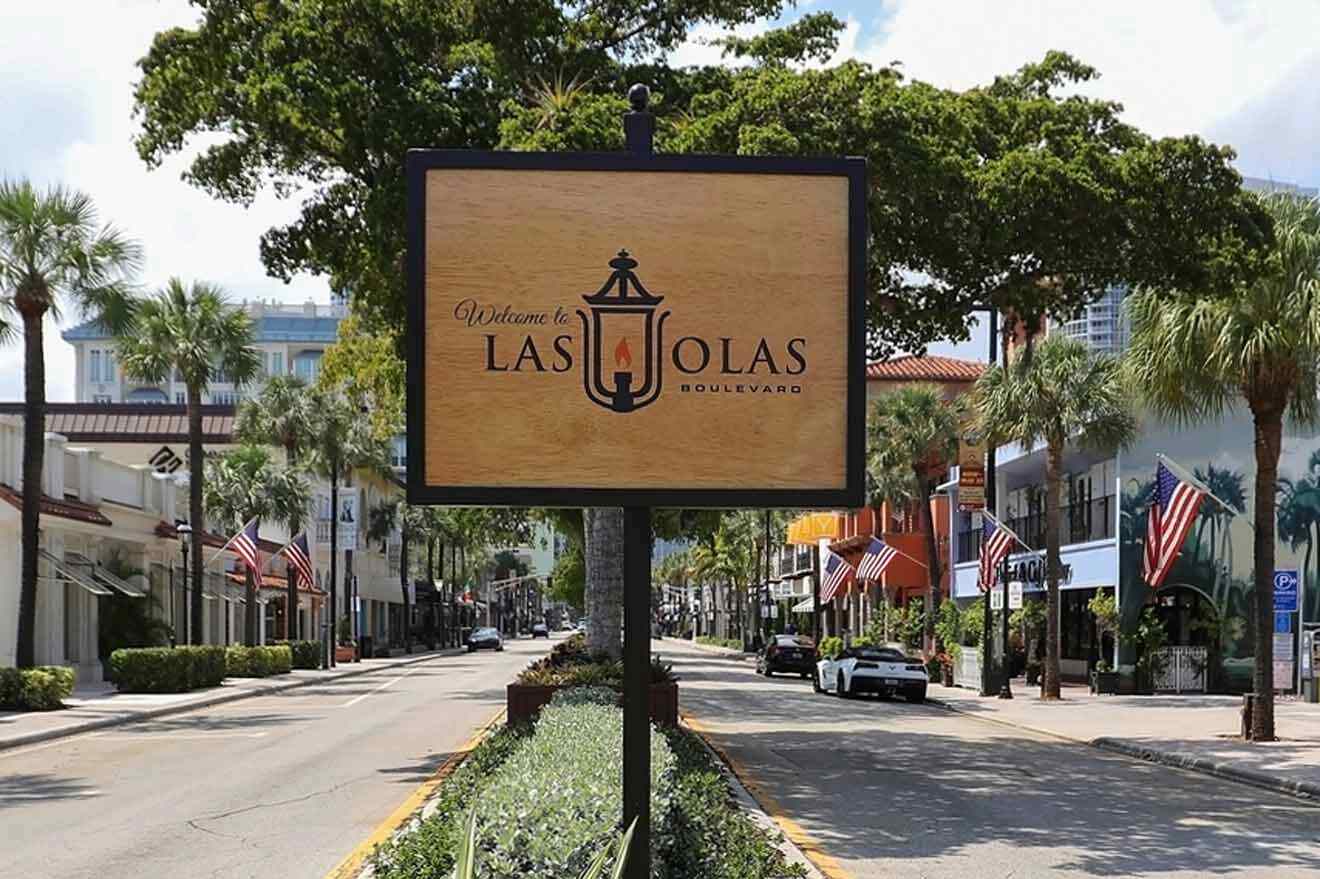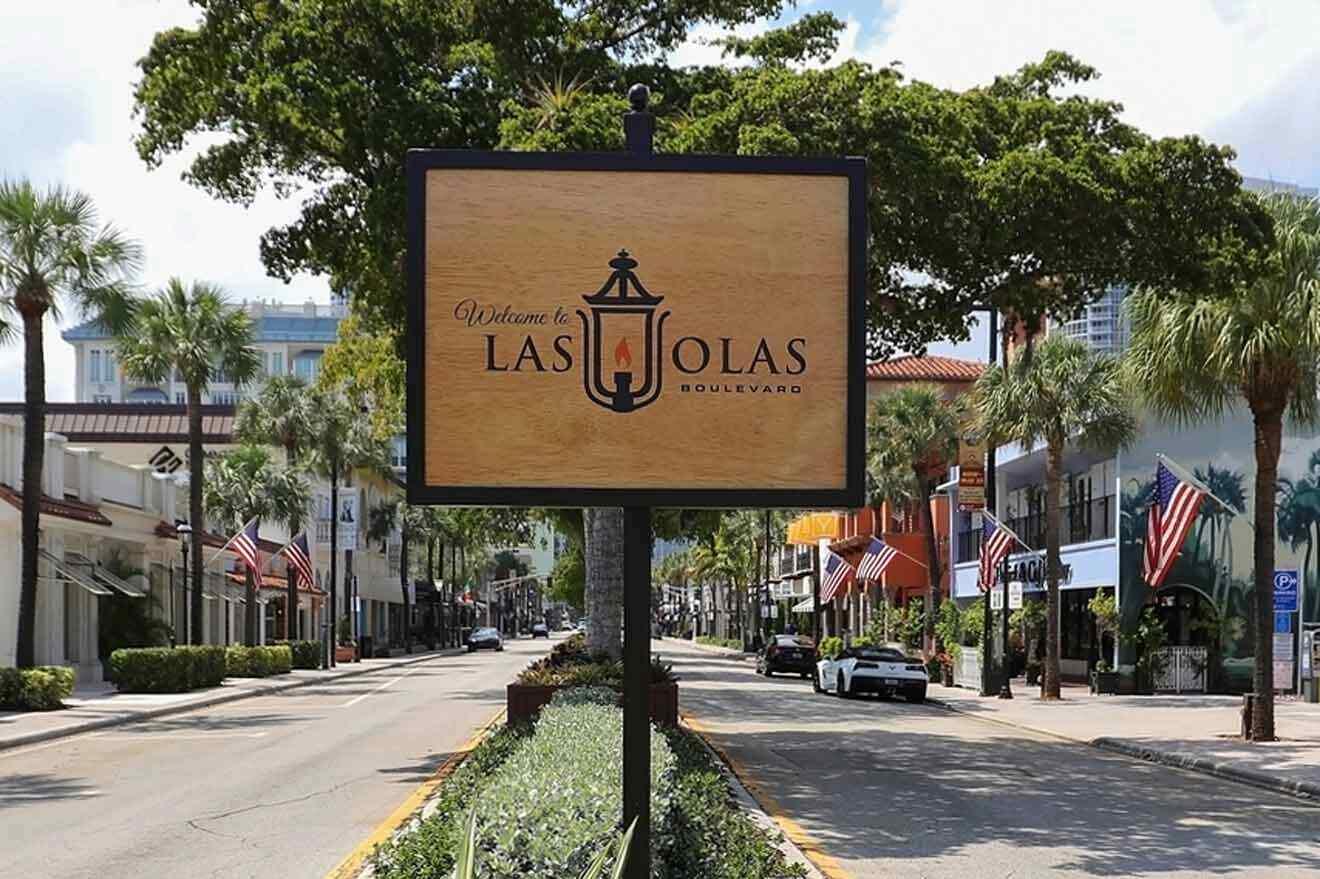 Las Olas Boulevard, referred to by locals as simply Las Olas is a hotspot for dining, shopping, and entertainment! It runs east to west from Las Olas Beach to downtown Fort Lauderdale, and it's packed with fun things to do no matter the time of day.
You'll find a mix of eclectic shops and boutiques, art galleries, both casual and upscale restaurants, and the clubs and bars that make up Las Olas' vibrant nightlife! For foodies especially, Las Olas Boulevard is paradise.
As someone who spent a third of their lifetime living in Fort Lauderdale, I have some restaurant and pub recommendations for your next Las Olas Boulevard outing!
Louie Bossi's is adored by locals and visitors alike for its classic Italian cuisine and incredible ambiance. Make it a point to dine al fresco in the garden for an enchanting, one-of-a-kind experience.
Ann's Florist & Coffee Bar combines my 3 favorite things: flowers, coffee, and wine! It's a real treat and very Instagrammable if that's your thing!
Stop by the Golden Lyon Vintage Pub for a drink (happy hour is 50% off drinks every day from 3 PM to 7 PM) and enjoy the laid-back vibes.
The Riverside Hotel on Las Olas Boulevard is also worth checking out, as this historic hotel was built back in 1936 and continues to delight guests today.
2. Have fun in the sun at Hugh Taylor Birch State Park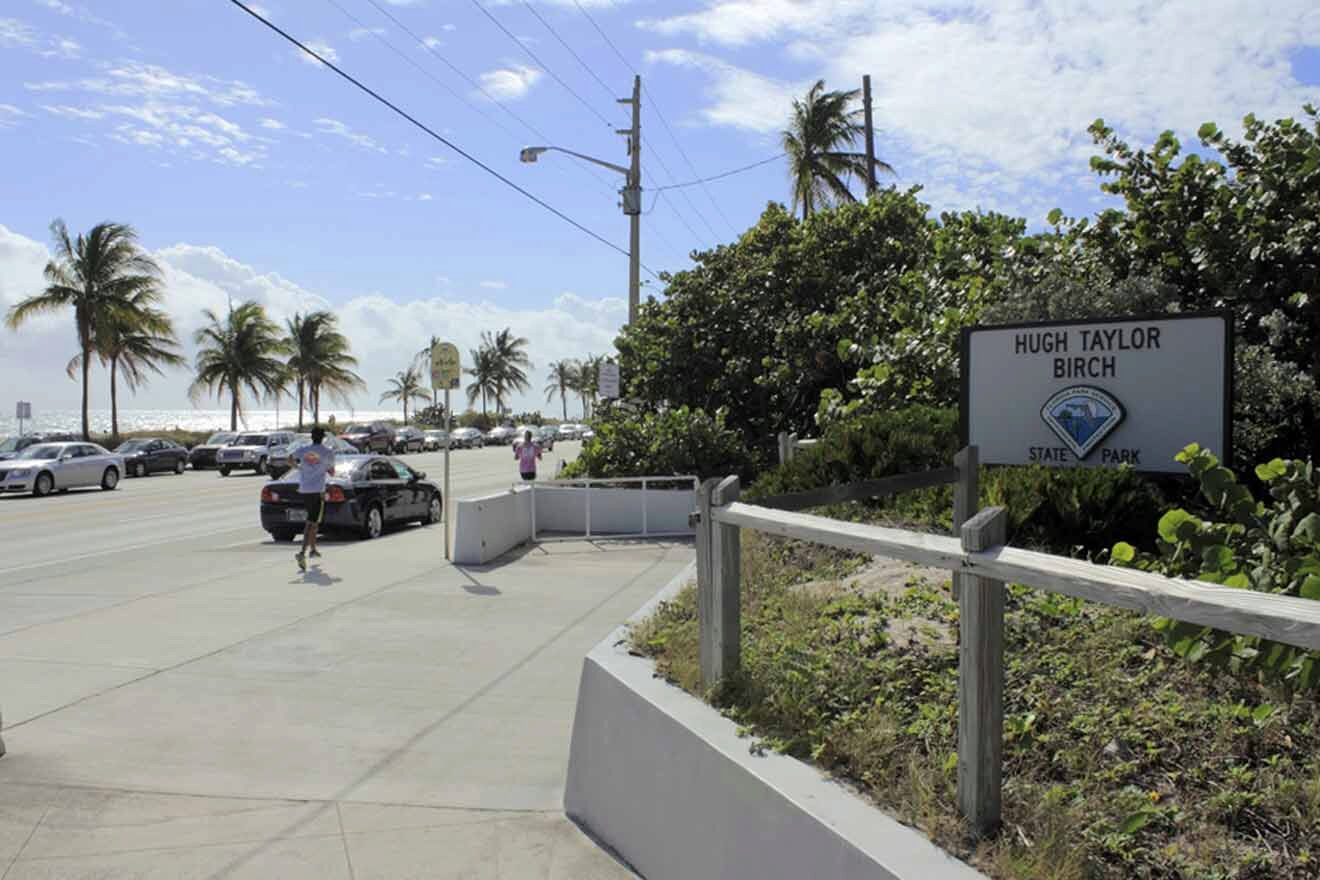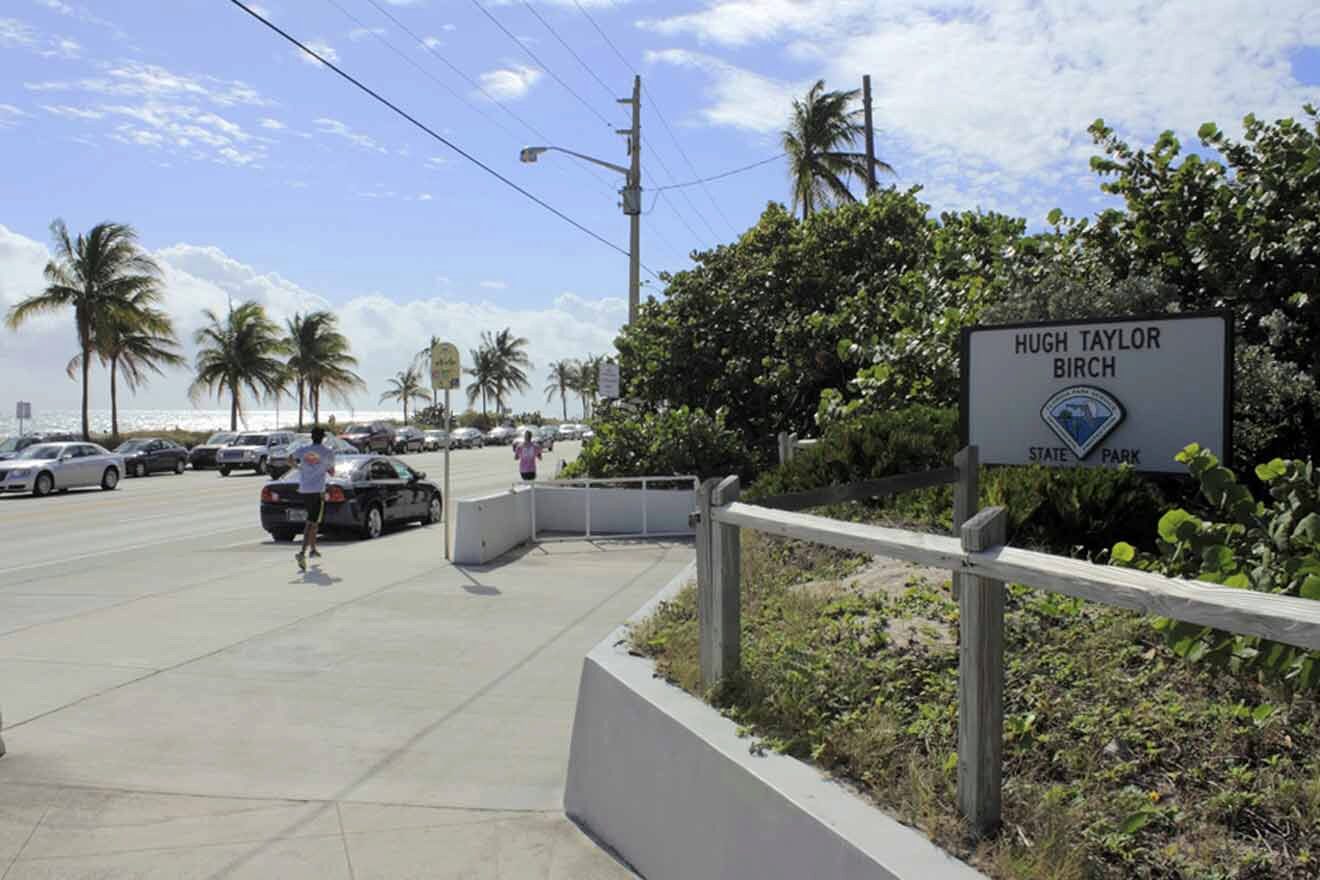 A visit to Hugh Taylor Birch State Park is not only one of the best things to do in Fort Lauderdale, Florida but one of my personal favorite things to do there as well! This 180-acre (73 hectares) park is a natural oasis right in the middle of the hustle and bustle of Fort Lauderdale, but once you step inside, it feels like you're worlds away.
For nature lovers and outdoor enthusiasts, Hugh Taylor Birch State Park is an absolute must-do in Fort Lauderdale, offering fishing, camping, picnicking, paddling, snorkeling, hiking, and pretty much any activity you can think of at a coastal state park.
Wildlife viewing is also very popular here, and Hugh Taylor Birch State Park offers tons of interpretive tours and presentations, included with park admission, that gets you up close to the park's animal inhabitants!
The best part about Hugh Taylor Birch State Park is that it has direct beach access, so you can keep the fun going on the shore or in the ocean. Facing the beach, you'll find Park & Ocean, where you can grab food and drinks, enjoy live music, and rent gear like kayaks, bikes, paddleboards, canoes, jet skis, umbrellas, and chairs. The menu at Park & Ocean is amazing – I highly recommend trying the frosé!
PRICE: from US$2 to US$6 per person or vehicle
3. Get arty at the Bonnet House Museum and Gardens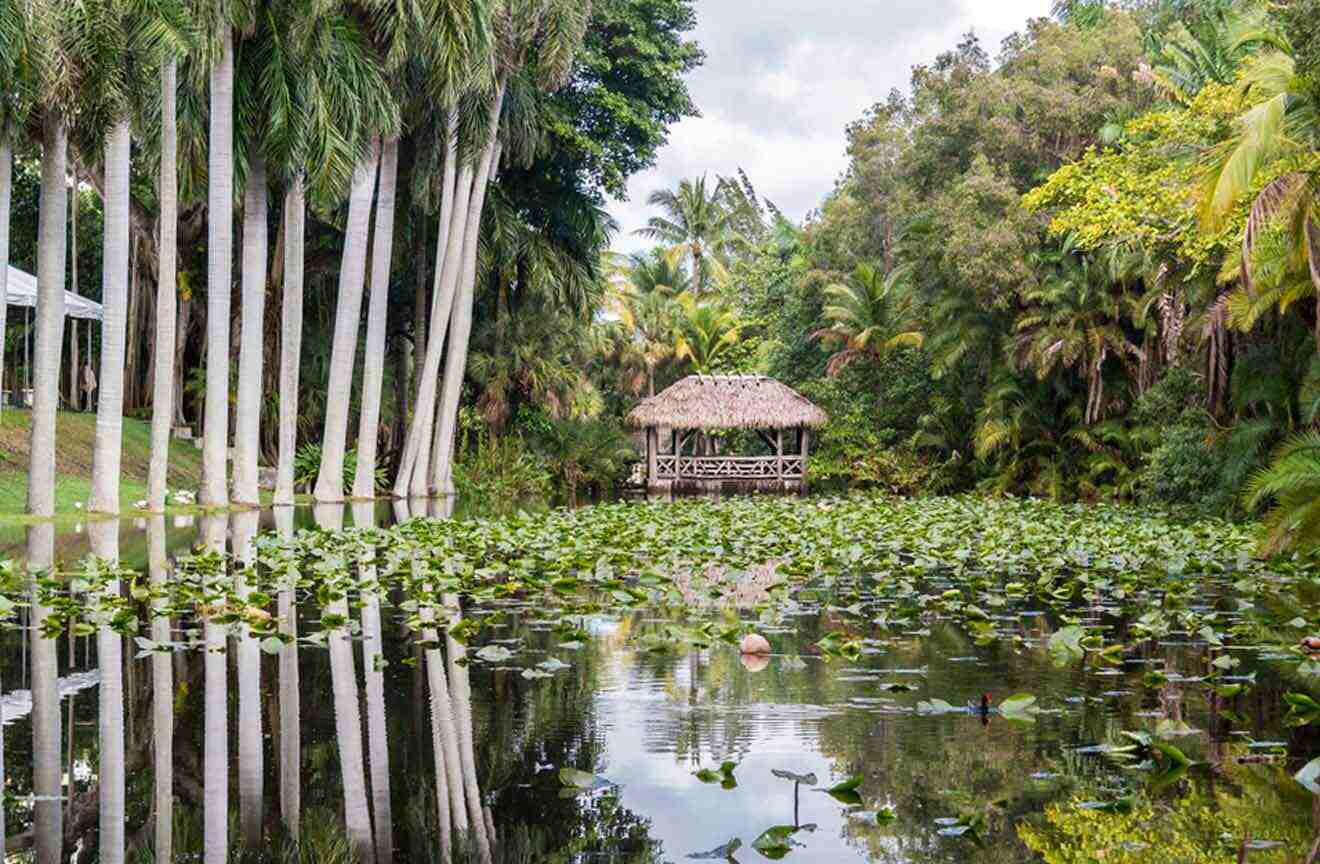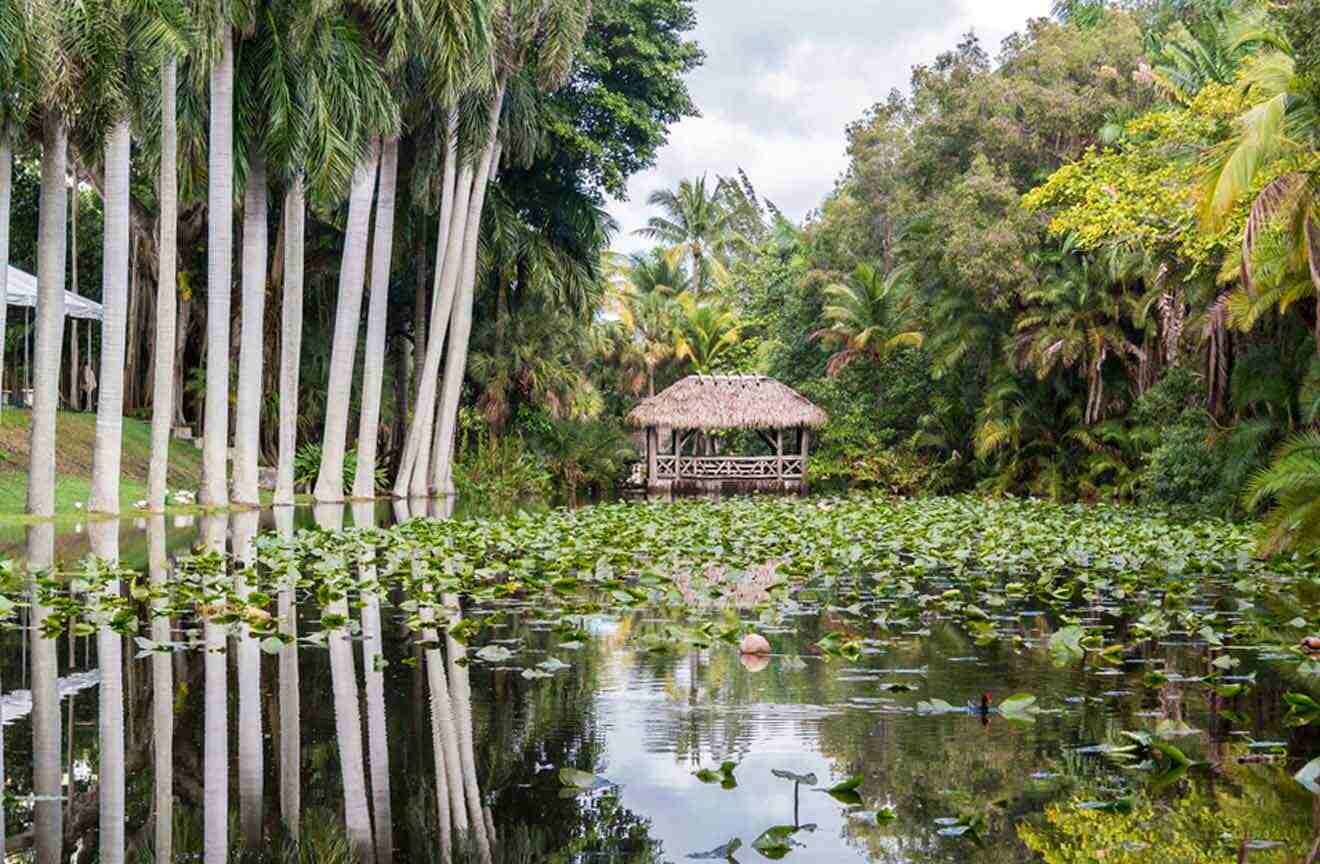 History buffs and art lovers, this one's for you! Take a trip back in time at the beautiful Bonnet House Museum & Gardens in Fort Lauderdale, Florida.
One of the few complete homes and studios of American artists open to the public, this beautiful estate was built in 1920 and is listed on the National Register of Historic Places. Not only were the owners' artists themselves, but also avid art collectors. Today, you can tour the house and the grounds and immerse yourself in the arts and culture of the Bonnet House Museum and Gardens.
When purchasing admission, you have an option between a self-guided tour and a guided tour. I highly recommend the guided option since there are so many interesting things to learn about the Bonnet House, and the tour guides are excellent! It's only US$5 additional for adults and US$2 additional for children. Advanced registration is required if you're interested in a guided tour, and they fill up quickly due to a max of 12 visitors per tour.
FUN FACT: The land was gifted to Chicago-born artist Frederic Clay Bartlett by his father-in-law Hugh Taylor Birch, for whom #2 on our list of best things to do in Fort Lauderdale was named!
HOURS: 11 AM to 3 PM on Tuesdays through Fridays, 11 AM to 4 PM on Saturdays and Sundays. Closed on Mondays.
PRICE: US$25 for adults, US$8 for children ages 5+
4. Meet wildlife at Flamingo Gardens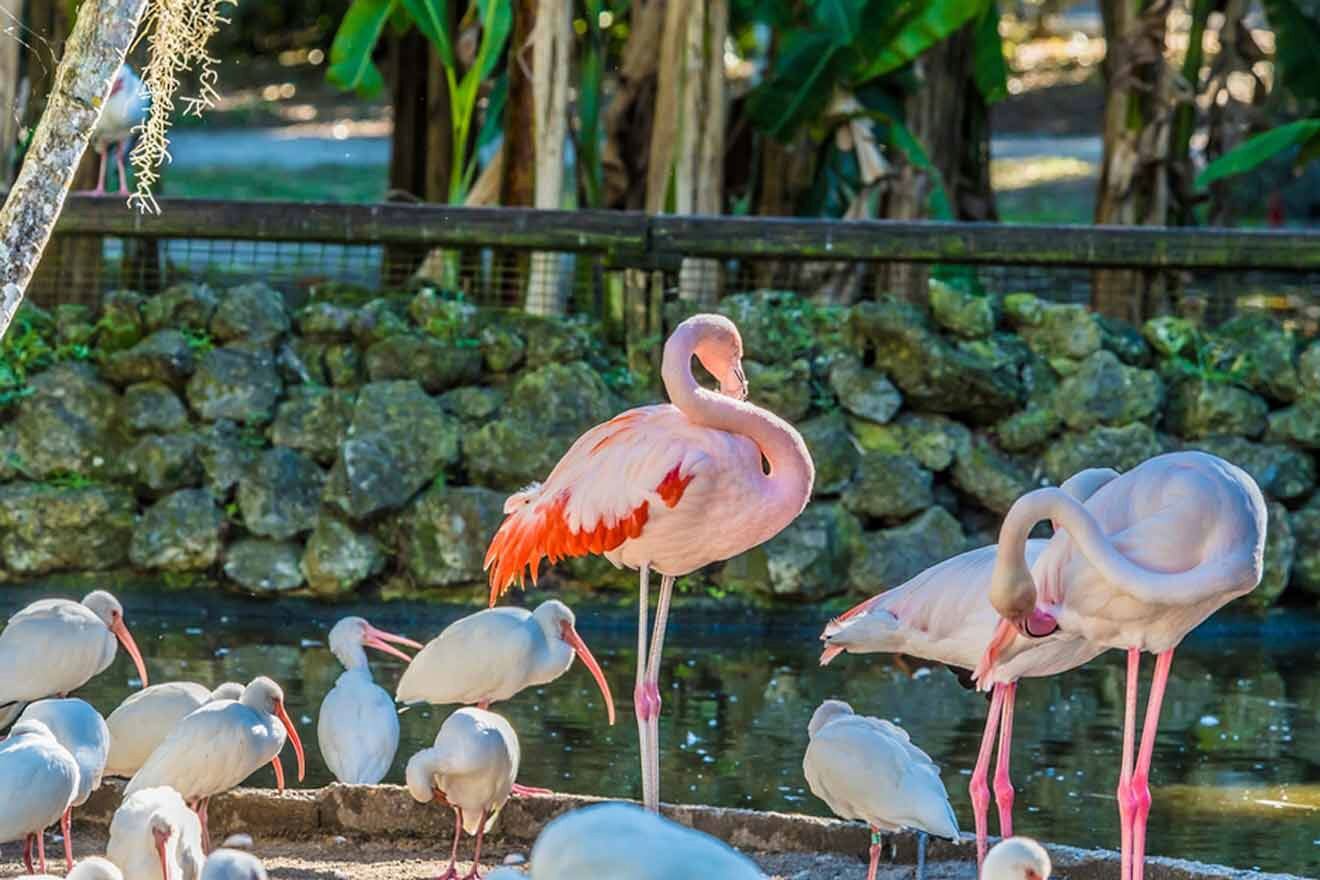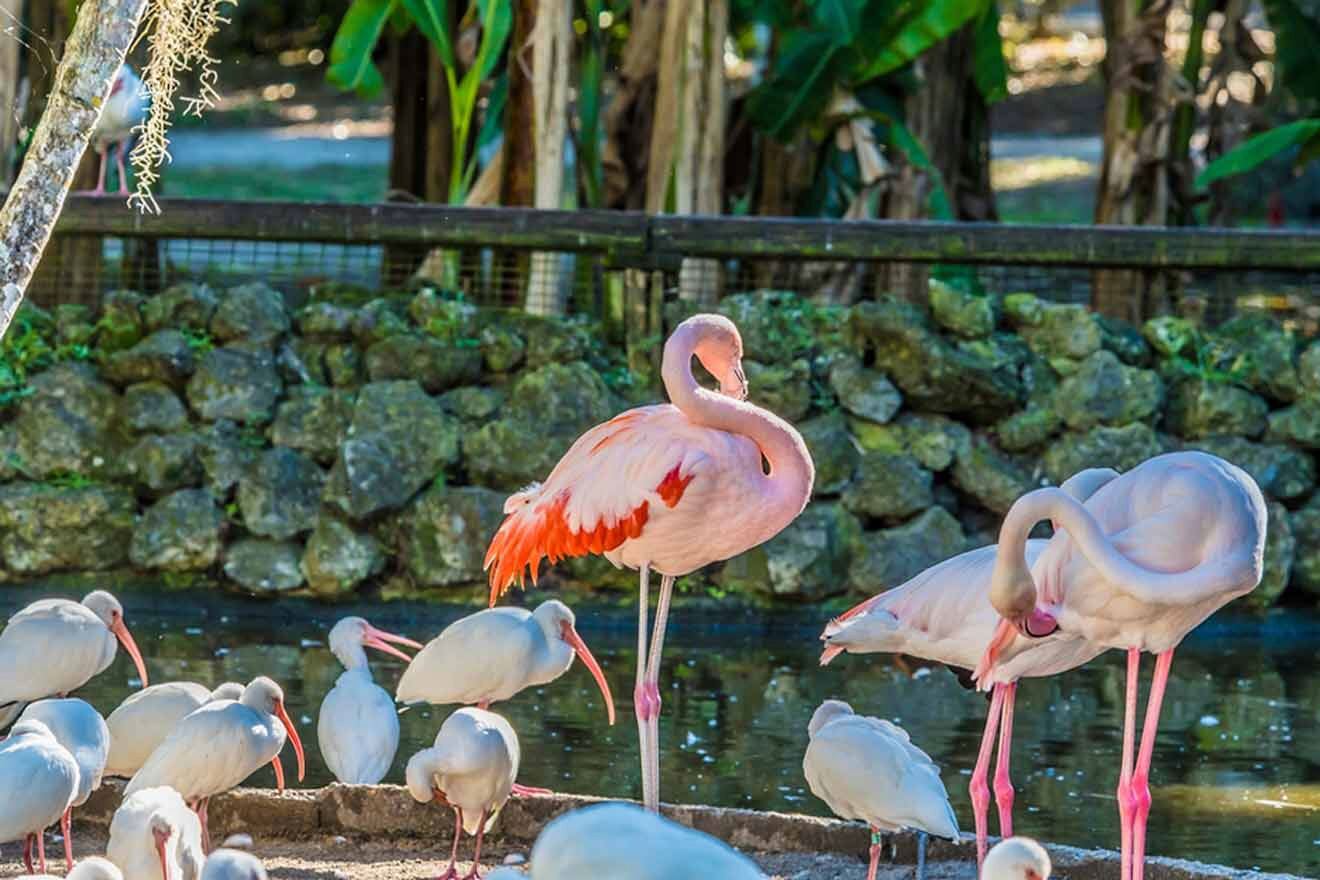 Flamingo Gardens, just west of Fort Lauderdale in Davie, FL, should not be missed on your next trip to South Florida! This non-profit attraction boasts 60 acres (24 hectares) of gorgeous botanical gardens and a wildlife sanctuary that serves as a forever home to native Florida animals who, for one reason or another, cannot thrive in the wild on their own.
Get to know the creatures who live at the Everglades Wildlife Sanctuary, including a black bear, alligators, panthers, bobcats, otters, and flamingos, of course! You'll also discover 3,000+ species of plants, including some of the largest trees in the entire Sunshine State, within the 8 distinct botanic gardens here.
The on-site Wray Home Museum dates back to 1933. Once the weekend residence of a couple, it's now a glimpse into life way back when featuring historic artifacts. It's a really special place!
Flamingo Gardens also offers a variety of tours and wildlife encounters for those looking to take their adventure up a notch. You can even meet the world-famous Josh, the Black Bear, and feed him. Additional experiences include a reptile encounter, a flamingo encounter, and VIP tours.
Want to save time when you arrive? Buy a skip-the-line ticket for Flamingo Gardens beforehand!
PRICE: US$22 for adults, US$16 for children
5. Explore the Everglades on an airboat adventure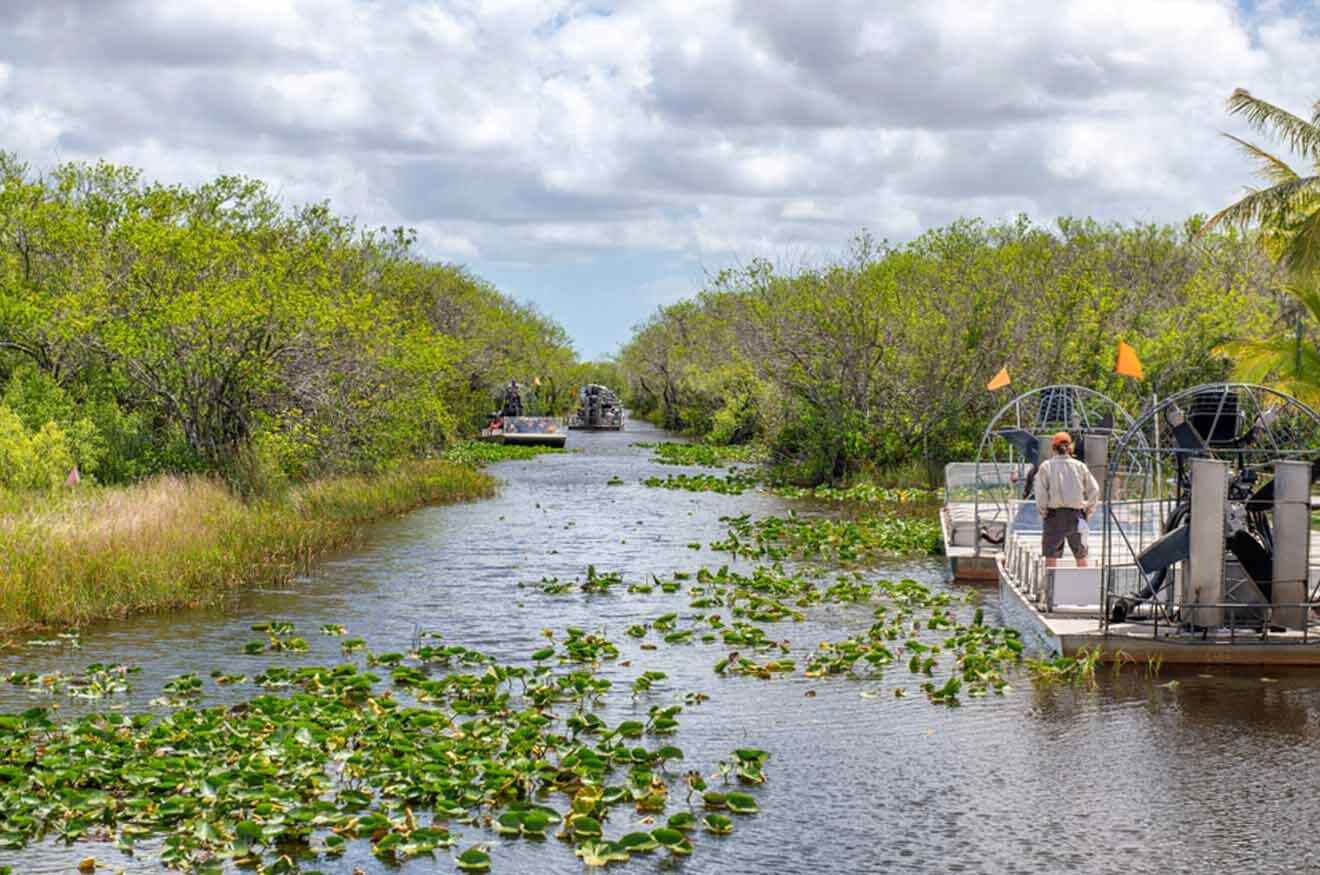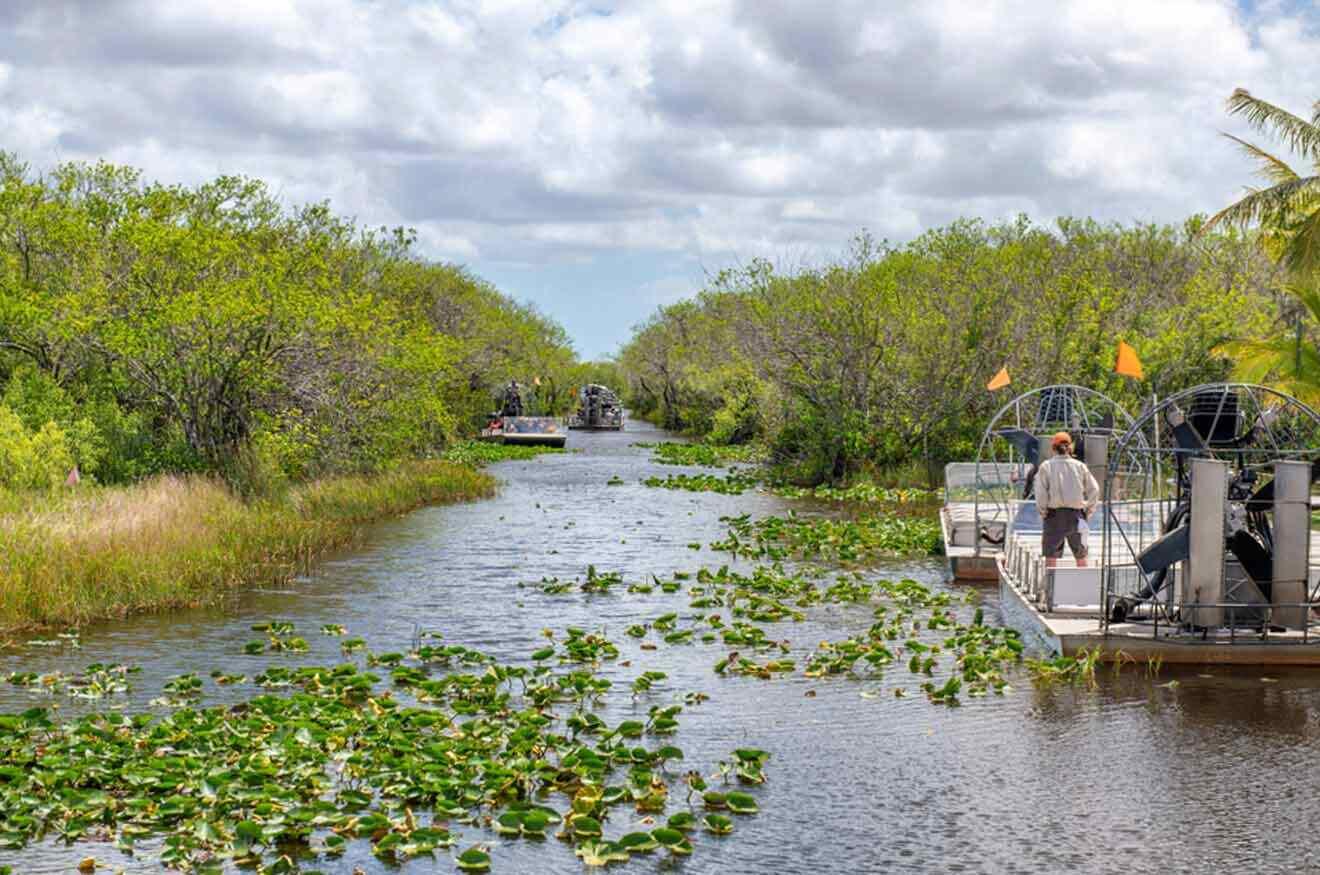 No visit to Fort Lauderdale is complete without exploring the Florida Everglades! This Florida Everglades airboat adventure includes everything you need for an exciting day in this fascinating ecosystem for amazing value.
Kick things off with a thrilling airboat ride through the Everglades as you spot the area's incredible wildlife, like alligators, turtles, birds, and fish. It's truly a one-of-a-kind experience and one of the best things to do in Fort Lauderdale with kids.
The price includes admission to Sawgrass Recreation Park and access to the Reptile and Exotic Wildlife exhibit, so once the Everglades airboat adventure concludes, there is still more fun to be had. You'll learn all about this unique corner of the universe, the creatures who call it home, and the importance of preserving it for years and years to come.
Airboat tours can be very loud, so if you or anyone you're traveling with is sensitive to loud noise, you may want to bring some earplugs for a more comfortable adventure!
PRICE: US$30 per adult, US$20 for children
Book Everglades Airboat Adventure
6. Embark on the Jungle Queen riverboat tour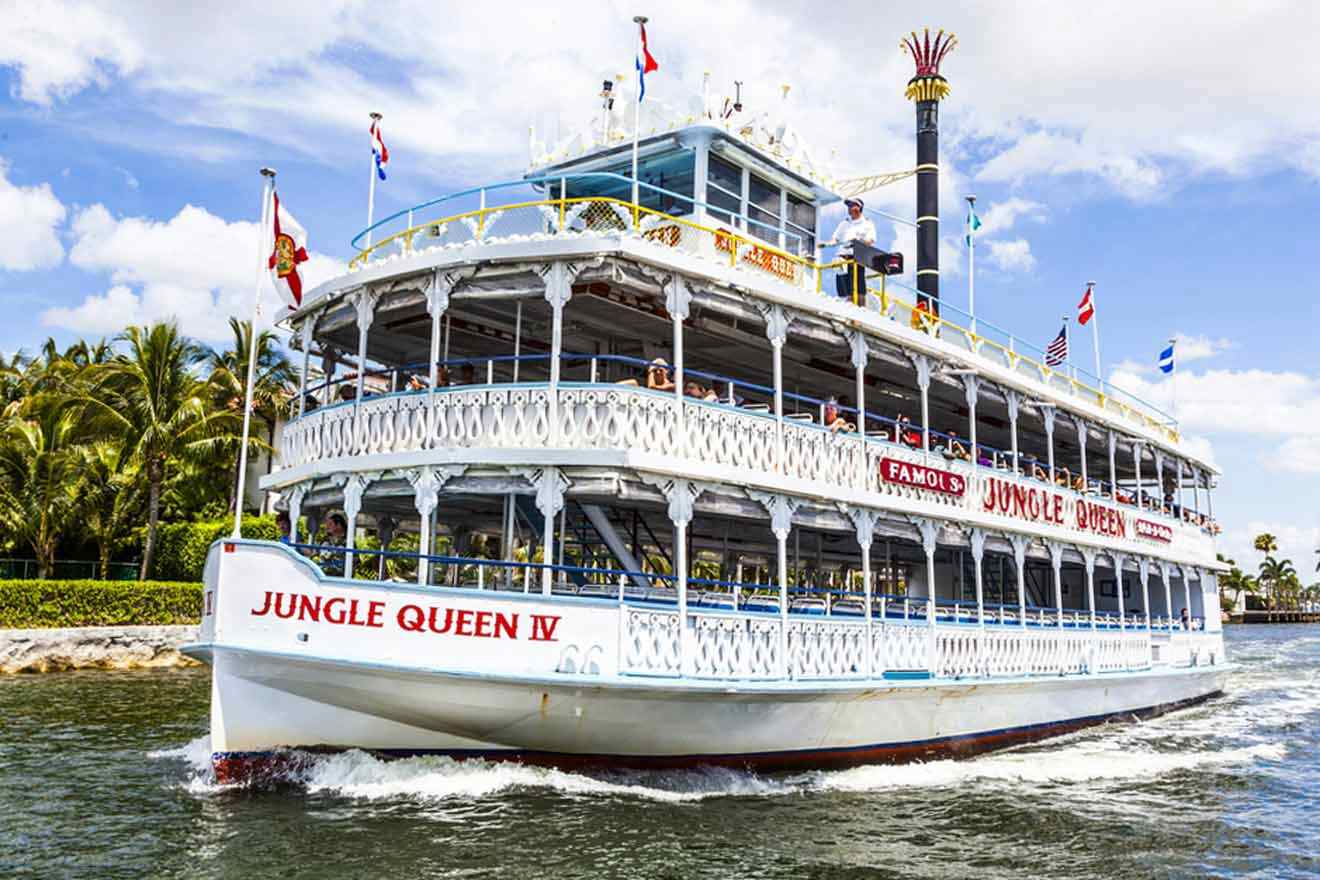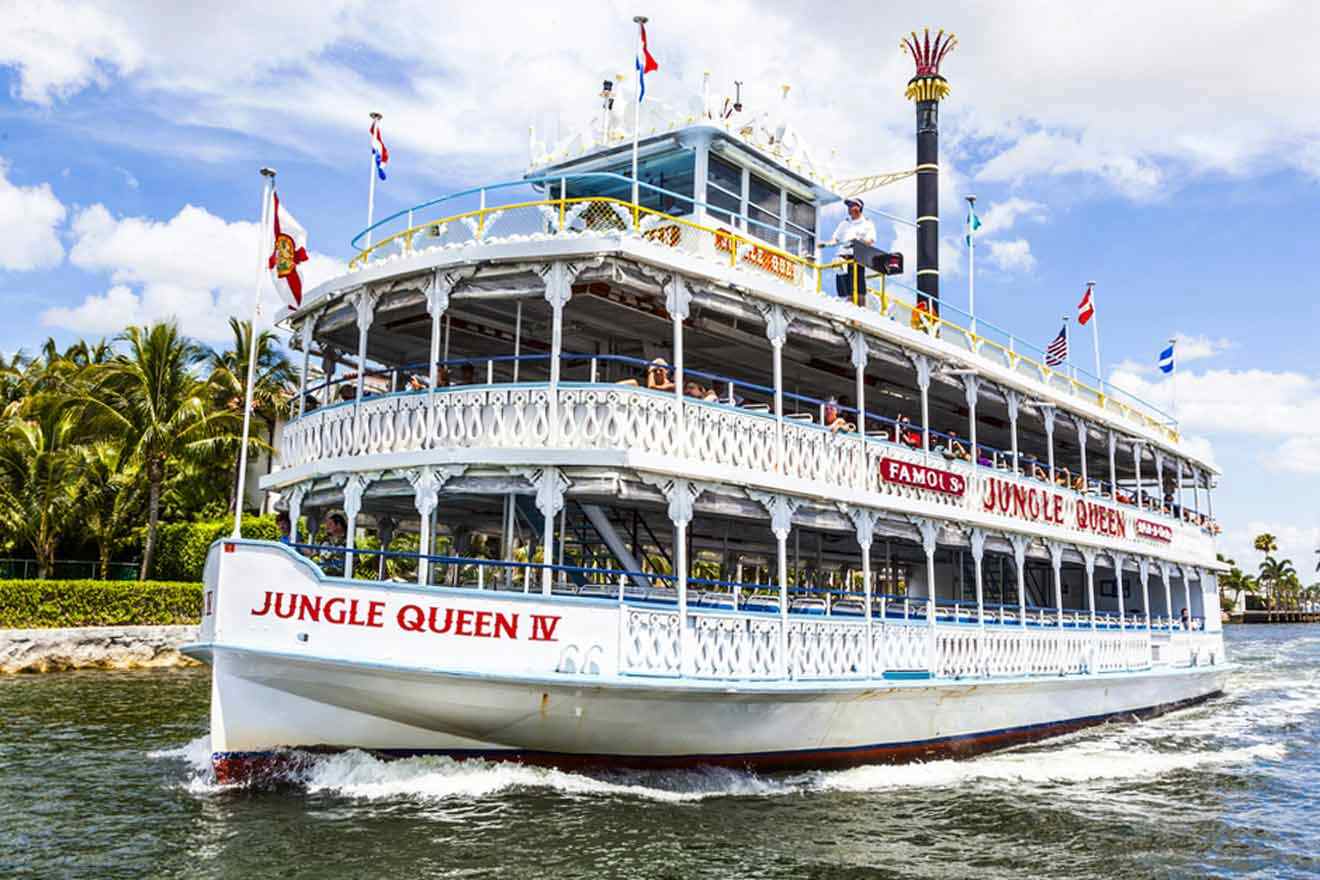 Even when I was living in Fort Lauderdale full time, I enjoyed taking the Jungle Queen Riverboat sightseeing cruise – it's such a fun and unique boat tour the entire family will love. After all, if you're touring a place like Fort Lauderdale, there's no better way to see it than from the water!
Fort Lauderdale's New River is called the "Venice of America" due to its beautiful waterways, and on this 90-minute narrated tour, you'll cruise through them and learn all about the local landmarks from your expert guide. You'll also pass the jaw-dropping homes and mega yachts on Millionaires Row!
Food and drinks (both alcoholic and non-alcoholic) are available for purchase on board the Jungle Queen Riverboat as well, which is a huge plus if you're like me and prefer sightseeing with a tropical libation.
PRICE: US$33 for adults, US$23 for children
7. Make a splash at Fort Lauderdale Beach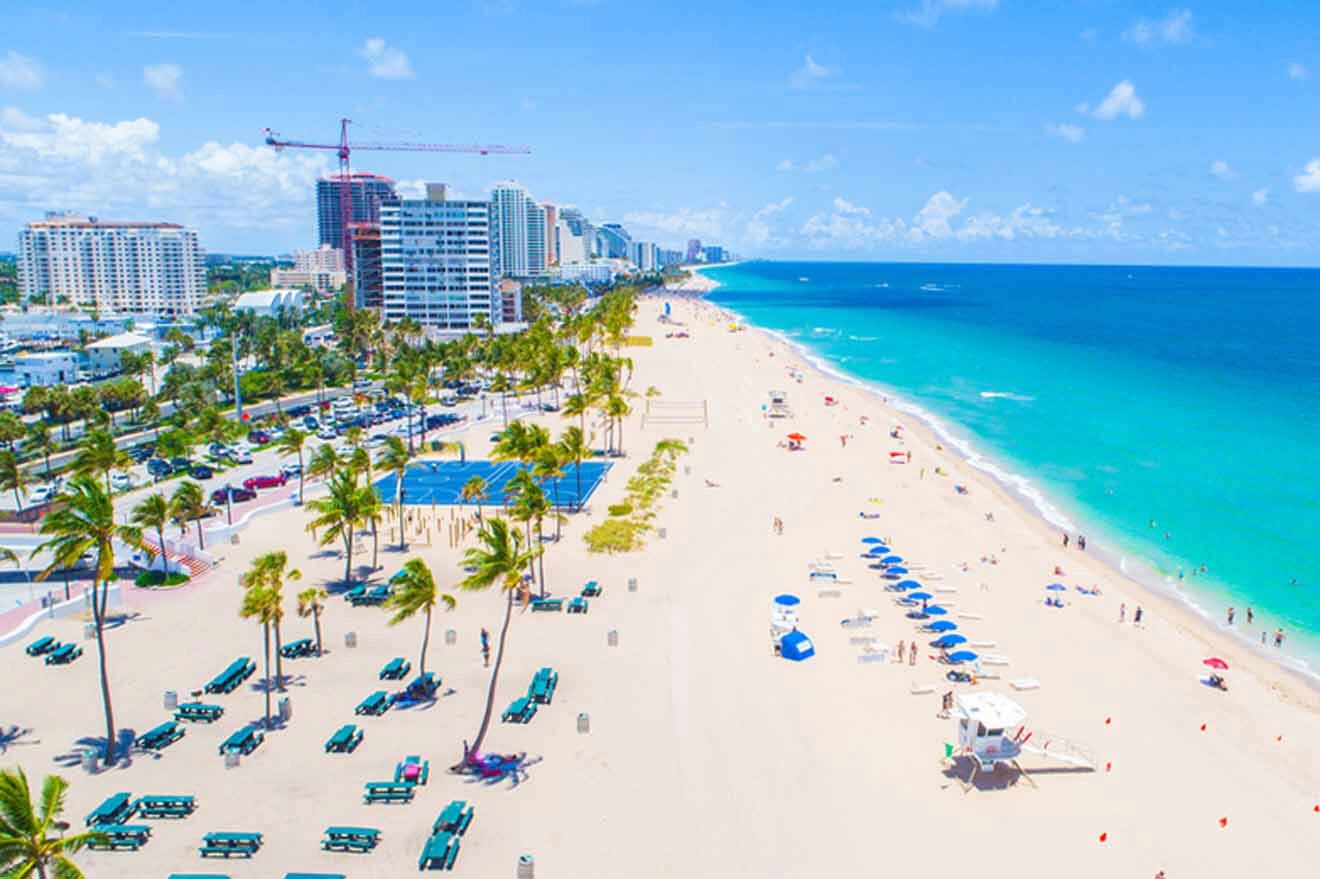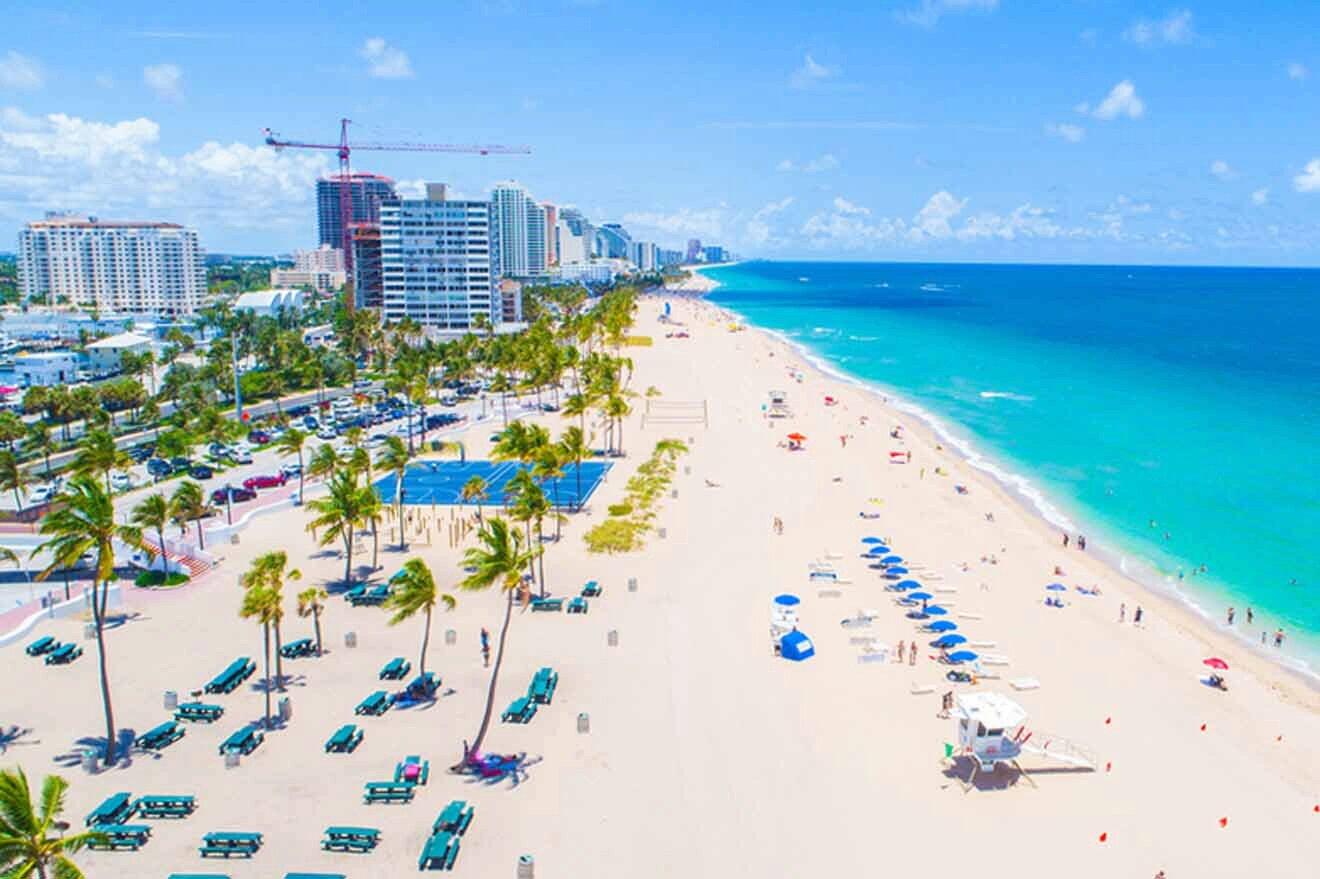 You probably already know this one, but I'd be remiss if I didn't include it on our list! Of course, one of the all-time best things to do in Fort Lauderdale is the beach. And while there is no shortage of stunning shores to spend the day on, the city's namesake beach, Fort Lauderdale Beach, is an attraction not to be missed.
Fort Lauderdale Beach Park offers beach access, as well as amenities to keep your beach day stress-free. You'll find a playground, restrooms, picnic tables, grills, and outdoor showers here, as well as a volleyball court if you're feeling competitive!
There are tons to do nearby as well, including restaurants, bars, shopping, and entertainment. The area is super walkable, so you can hop from the beach to grab a bite or a drink and right back to your spot in the sand.
While I wouldn't necessarily recommend Fort Lauderdale Beach Park for someone envisioning a secluded, tranquil beach day, it's ideal if you want to be right in the middle of the action and experience the excitement of a popular, touristy spot!
If you do happen to be looking for a quiet beach in Fort Lauderdale, try Loggerhead Park, named for the area's loggerhead sea turtles and just 2 miles (3 km) north of Fort Lauderdale Beach.
8. Step into history at the Stranahan House Museum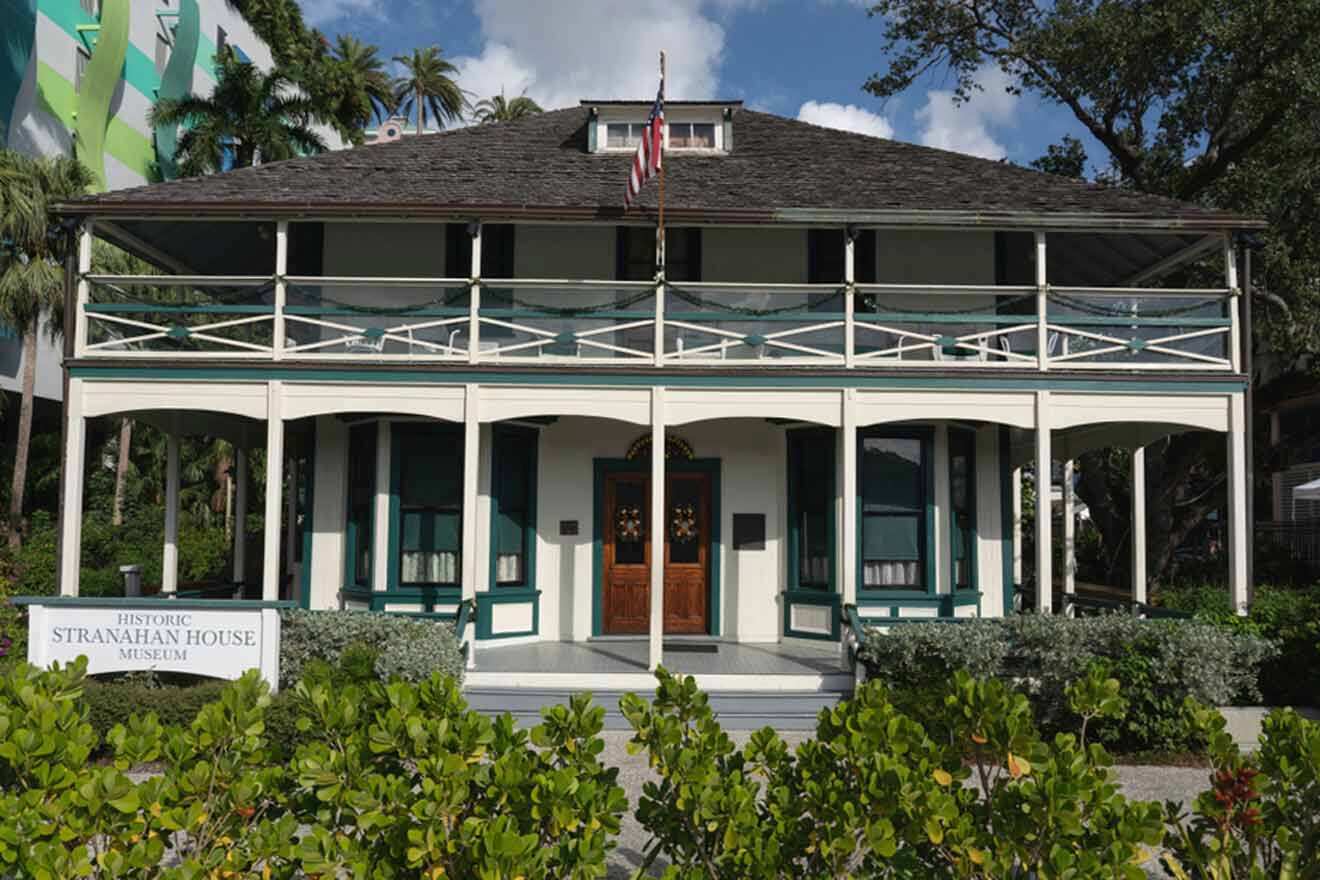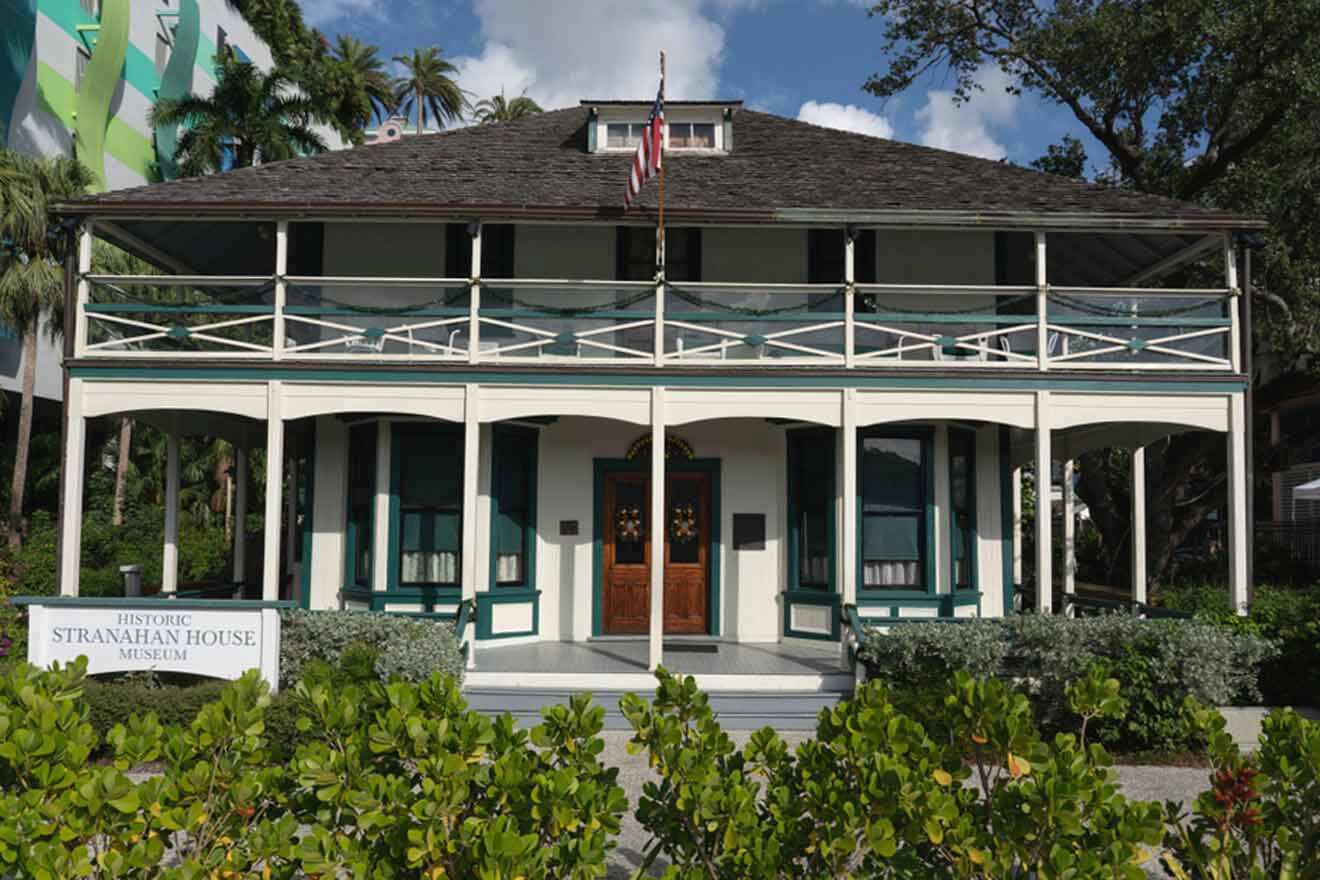 Since most people only see and know about Fort Lauderdale beaches and fun in the sun (and they're not wrong!), they're often surprised to learn just how much of Fort Lauderdale's history there is in the area for visitors to explore. The Historic Stranahan House Museum is the perfect example of that! Built-in 1901, it's the oldest surviving and most historically significant home in Fort Lauderdale.
The Stranahan House Museum was restored by the Fort Lauderdale Historical Society in 1984, and today you can experience this extraordinary place on a guided tour. Learn all about Fort Lauderdale's storied past and the founding family that started it all!
Currently, the Stranahan House Museum is only available for tours booked in advance, and you can reserve your tour online.
PRICE: US$12 per person, US$7 for students with valid student ID
9. See a show at the Broward Center for Performing Arts
The Broward Center for the Performing Arts is the live entertainment destination in South Florida. From touring musicals and classical plays to concerts and ballet productions, there is always something exciting going on at the Broward Center!
The venue itself is absolutely breathtaking, and it's so fun to get dressed up for a night out here. It's right off Las Olas Boulevard, so you can easily do dinner and a show for the perfect evening.
You can see the Broward Center's full calendar of events online, as well as purchase tickets in advance. They even offer special discounted ticket prices for students and teachers!
10. Explore the underwater world on a snorkel tour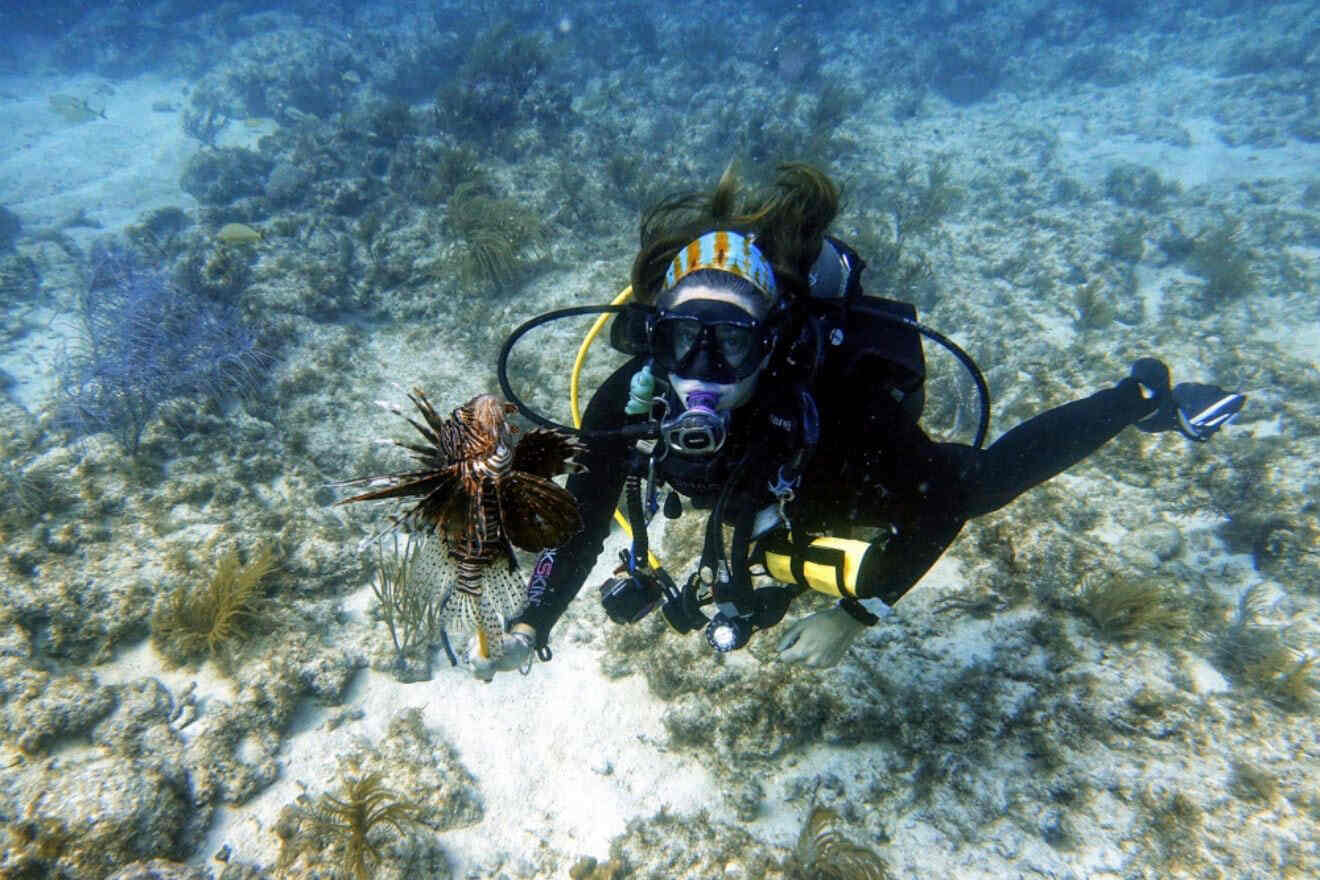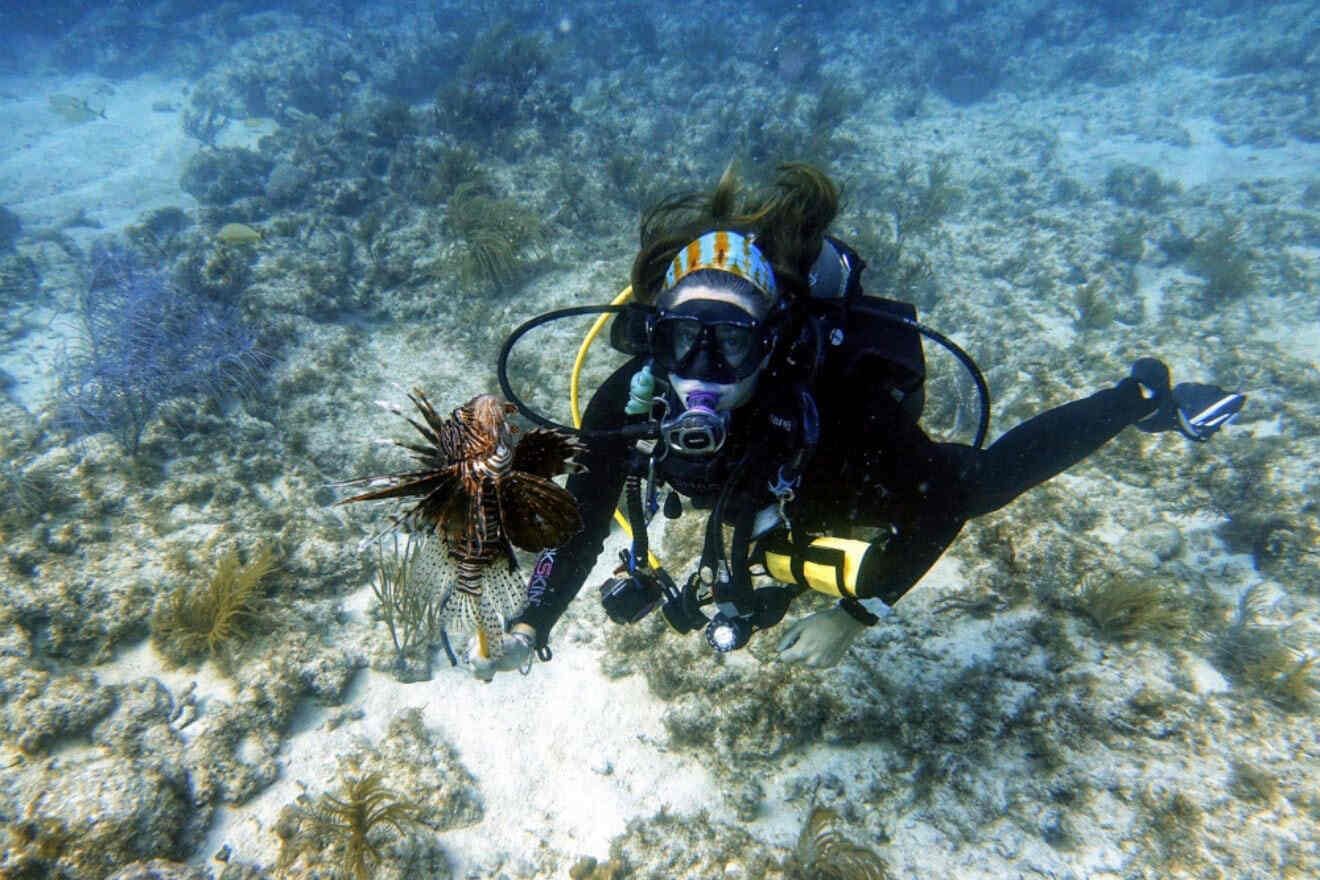 We've gone over some of the coolest places to explore in Fort Lauderdale, FL, but we can't forget exploring underwater either! Although snorkeling in the Florida Keys is one of my favorite things to do on a beach vacation, Fort Lauderdale boasts some amazing spots to snorkel, too, and right off the shore – no boat transportation required!
This public guided snorkel tour of Fort Lauderdale reefs takes all the stress and planning out of a snorkel day, so you can focus on fun! It includes all the gear needed and takes you to the best snorkeling area that's home to over 500 different species of fish.
The best part is the very knowledgeable guides who can identify all the creatures you spot on your excursion and tell you about them. This guided snorkel tour does book up very fast, though, so I recommend reserving your spot ASAP!
PRICE: US$45 per person
11. Go paddle boarding through the canals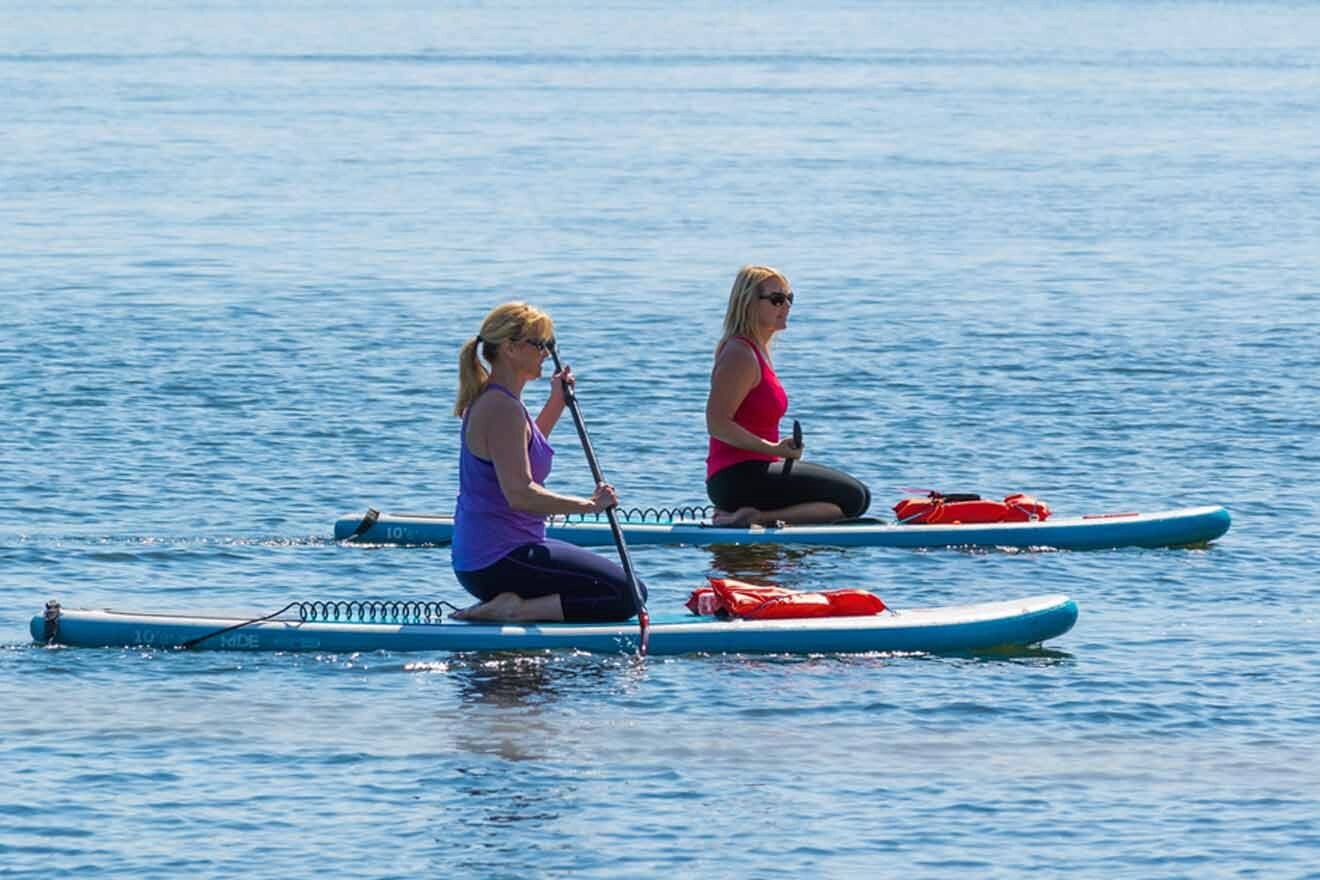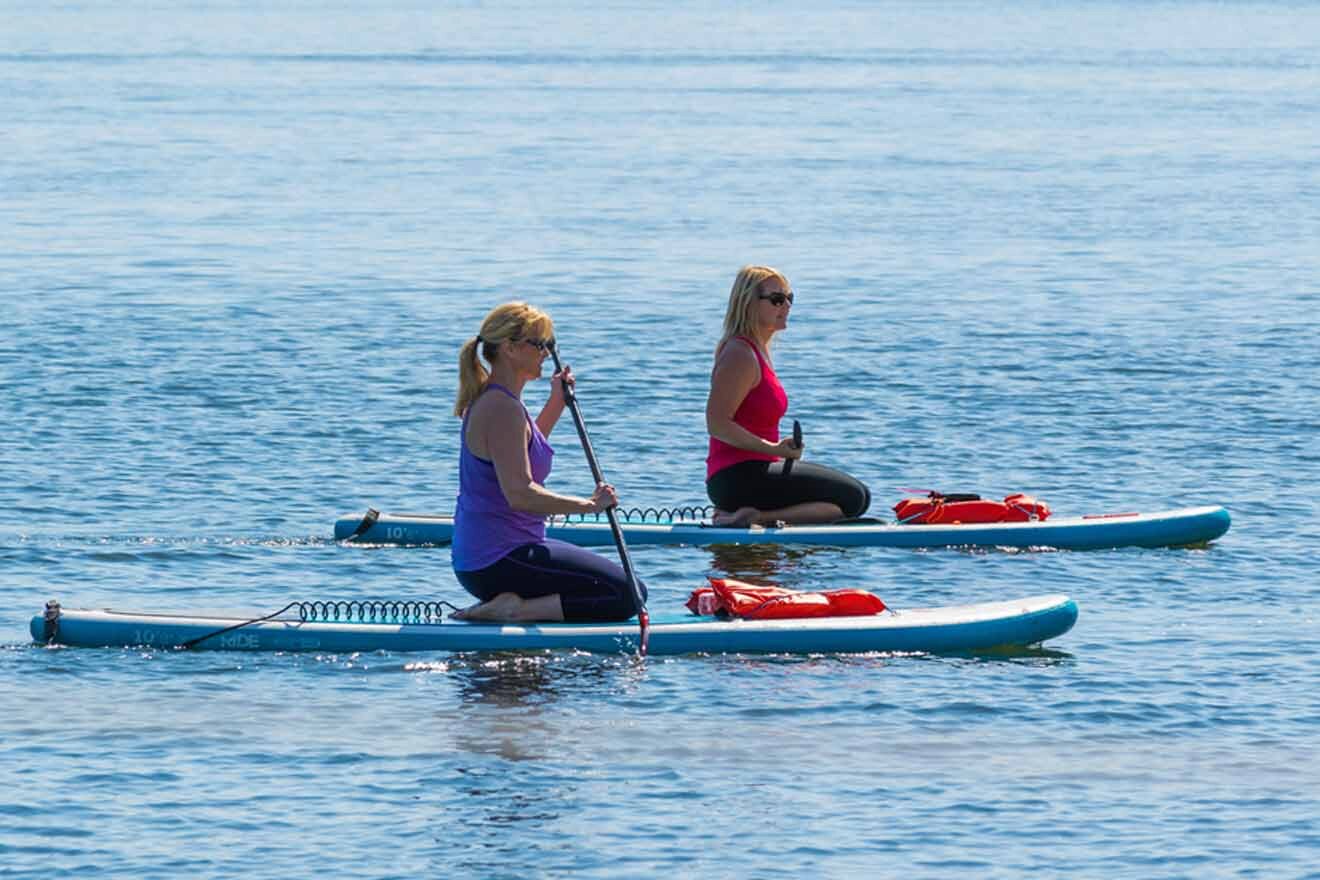 Fort Lauderdale is famous for its scenic canals, and one of the best ways to experience them is on a paddleboard. It's such a relaxing experience, even if you've never paddle-boarded before.
The truth is not all paddleboarding tours are created equal, and there are countless options in Fort Lauderdale. This 90-minute SUP tour (SUP is short for Stand Up Paddleboard) goes above and beyond for its guests – each tour has a customized route based on weather and experience level.
The best part? It's not only led by a knowledgeable human guide but a four-legged guide as well. Mr. Beaches is a corgi who accompanies the owner on all the tours. That's right, it's SUP with a pup!
PRICE: US$50 for adults, US$40 for children
12. Spend a day in Lauderdale-by-the-Sea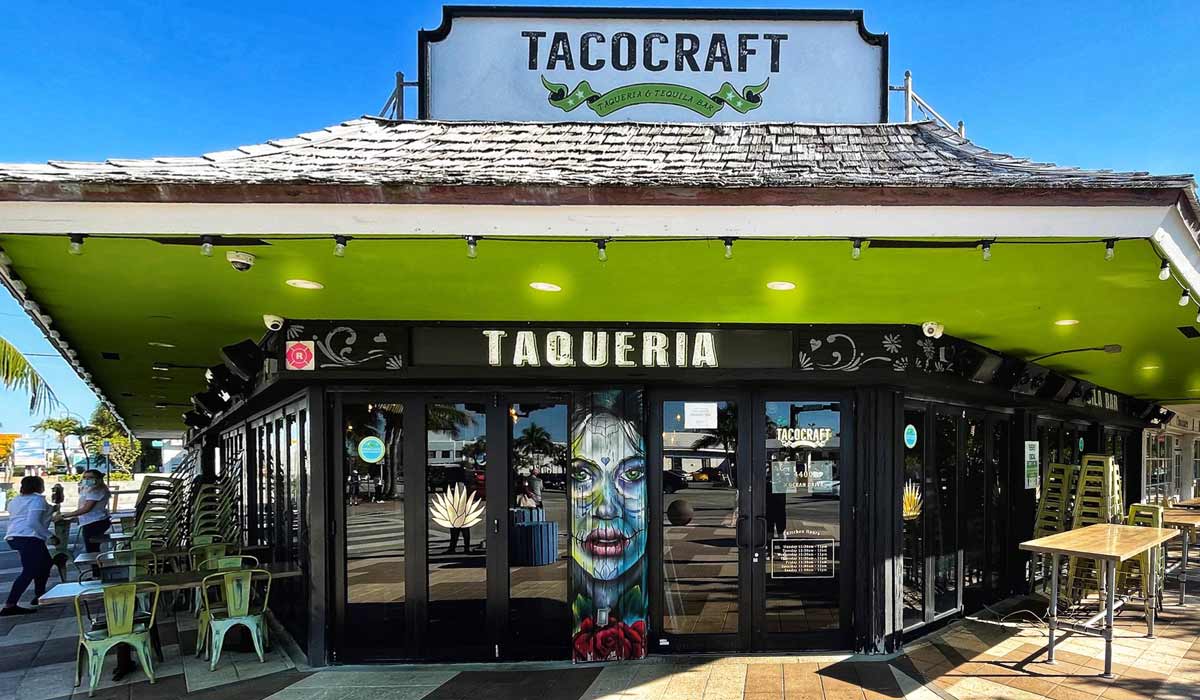 I've got a soft spot for this one, as Lauderdale-by-the-Sea is part of the Fort Lauderdale I grew up in! It's about a 24-minute drive north of downtown Fort Lauderdale, and if you like cute little beach towns, you'll love it here. It's grown so much over the past 10 years and is now a hub of fun with lots of restaurants, shops, and a beautiful stretch of postcard-worthy beach.
For amazing tacos and margaritas, stop by Tacocraft Taqueria & Tequila Bar. If you're in the mood for a sweet treat, Sloan's Ice Cream serves up dreamy ice cream flavors, like Mixed Berry Stracciatella, Scout's Honor (mint ice cream with thin mints), Peach Cobbler, and Mud Pie, in a whimsical setting that'll put a smile on your face. For fresh seafood, a lively atmosphere, and live music right on the sand, check out Aruba Beach Cafe.
13. Hop on the water taxi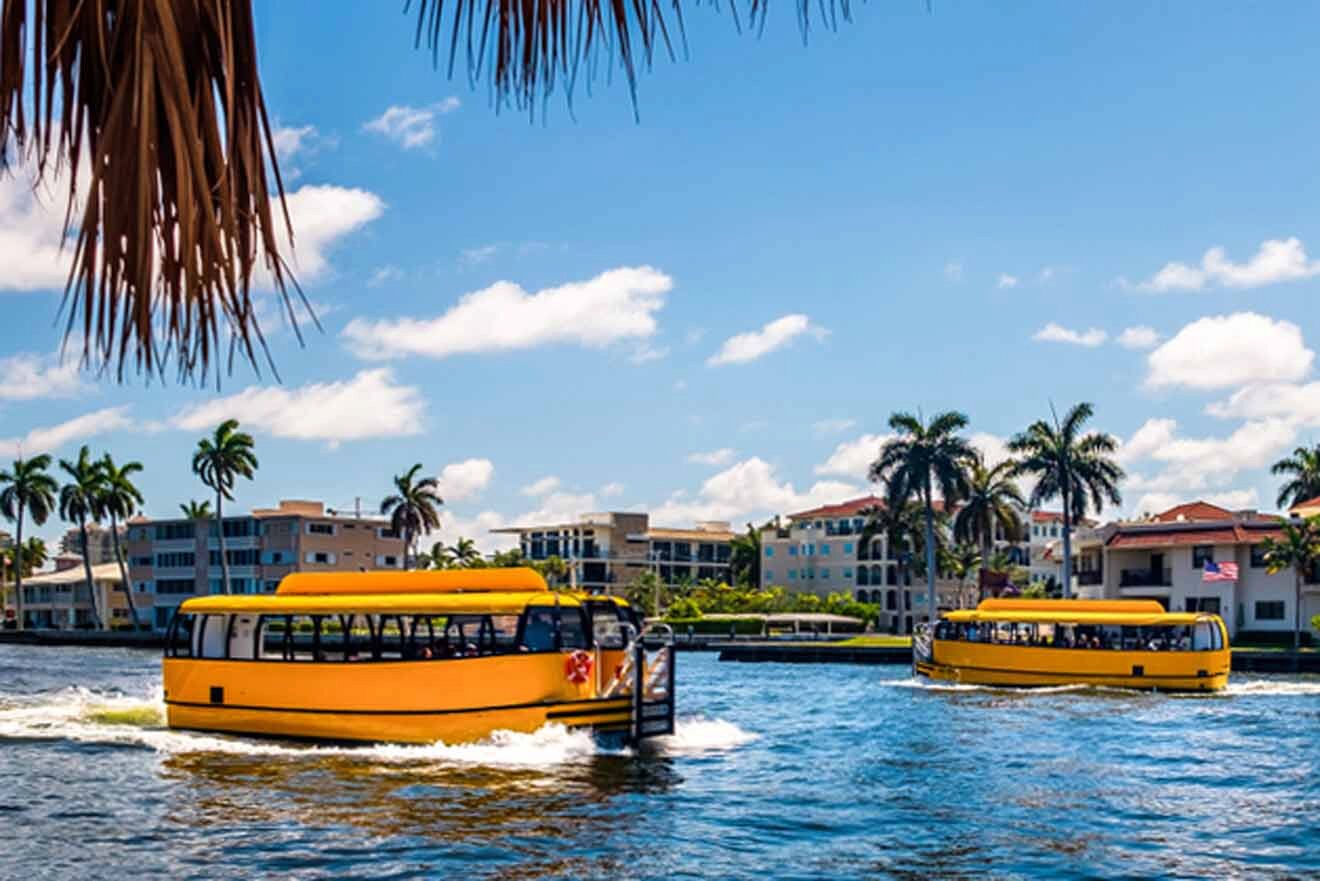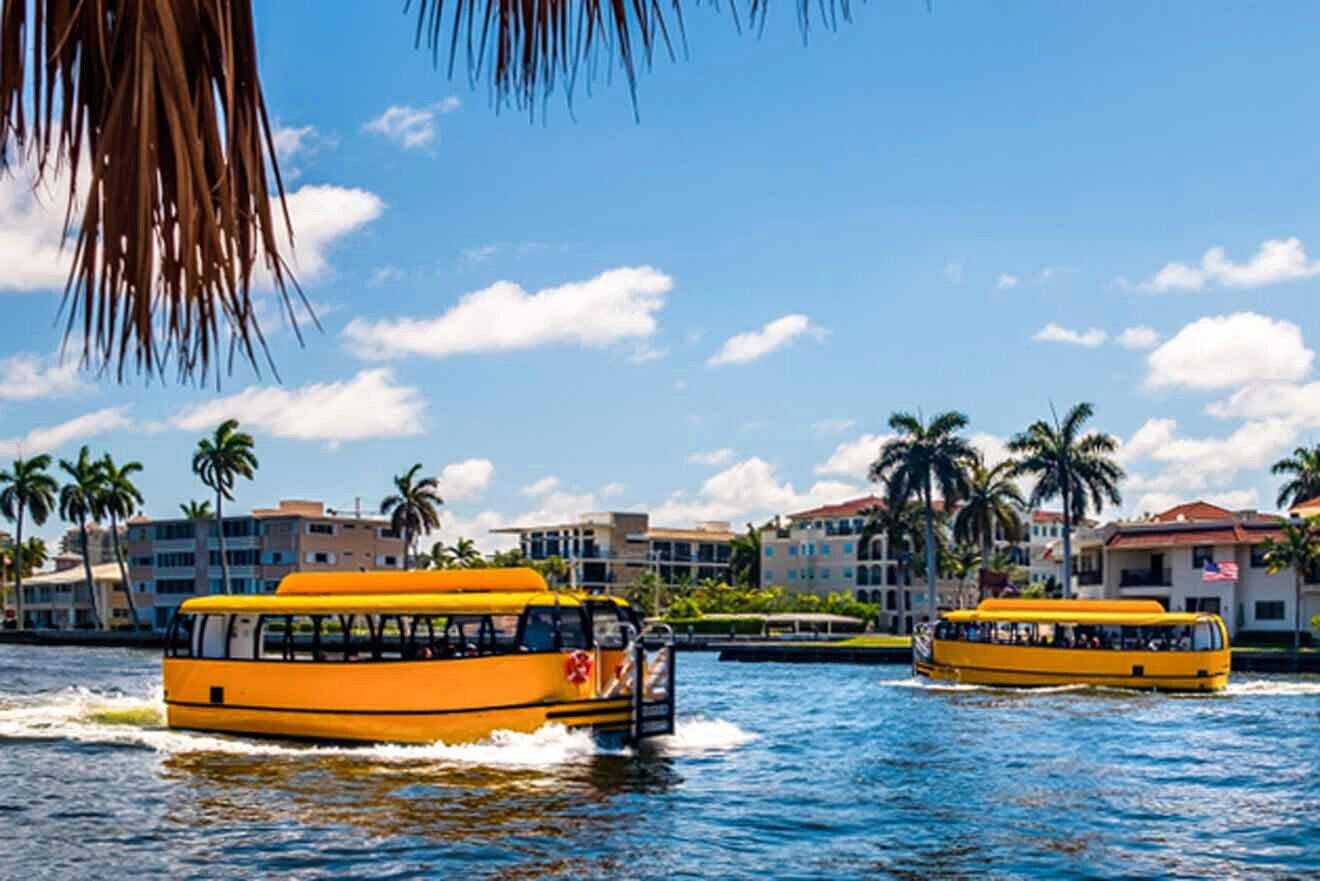 Some cities have hop-on, hop-off buses, and trolleys, but it's only fitting that the equivalent in Fort Lauderdale is a water taxi!
For one price, you can hop on and off at your leisure at any of the 15 amazing stops on the water taxi route. Whether you want to check out the beach, do some shopping, drink, or dine, you can sit back, relax, and let the water taxi do the navigating. Talk about the ultimate designated driver!
The captain and crew onboard the water taxi do a great job of recommending places to check out and teaching you about the area. Locals and visitors alike love this unique experience, and you will too! I highly recommend it any time someone tells me they're planning to visit Fort Lauderdale.
PRICE: US$35 for adults, US$15 for children
14. Stroll the Fort Lauderdale Riverwalk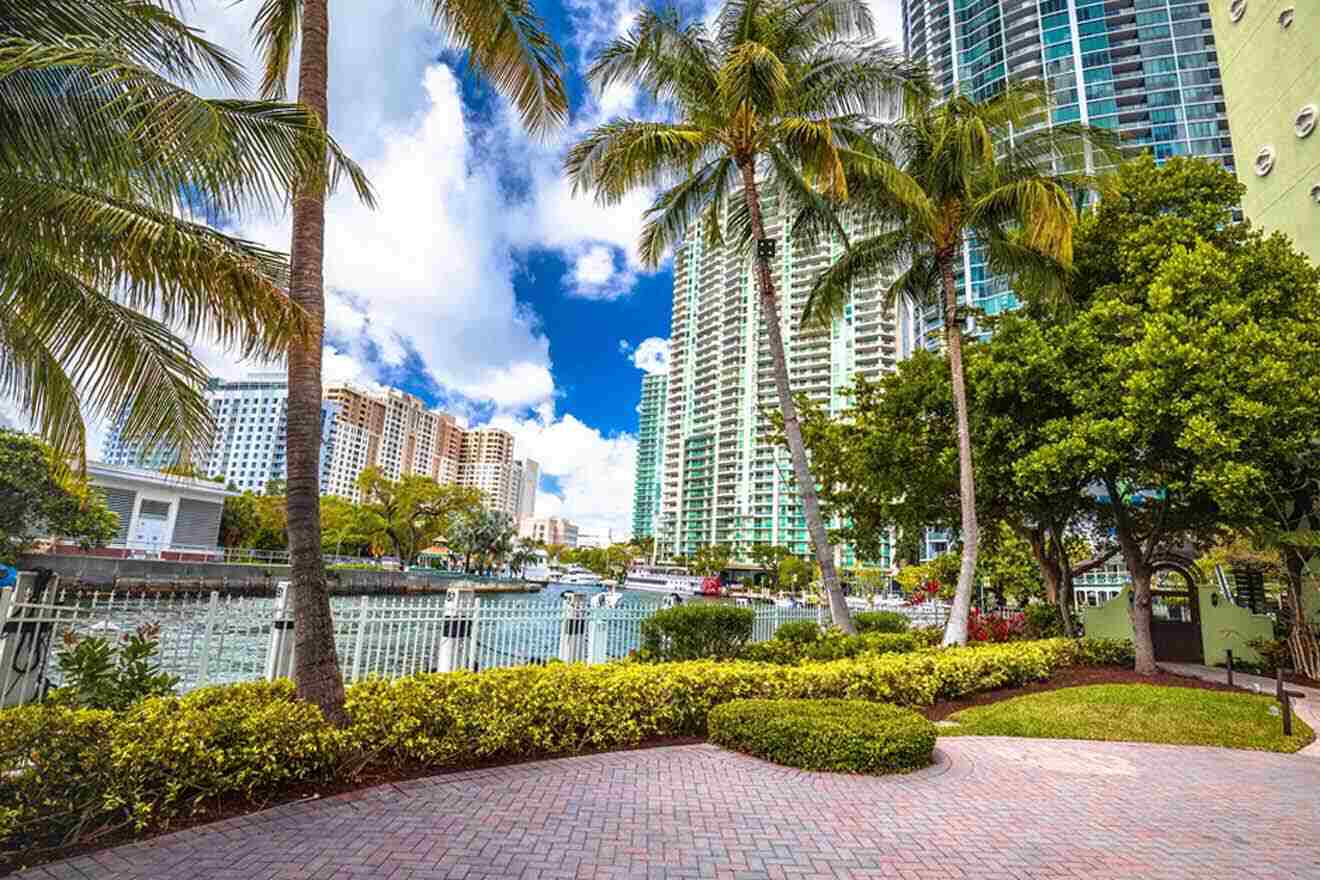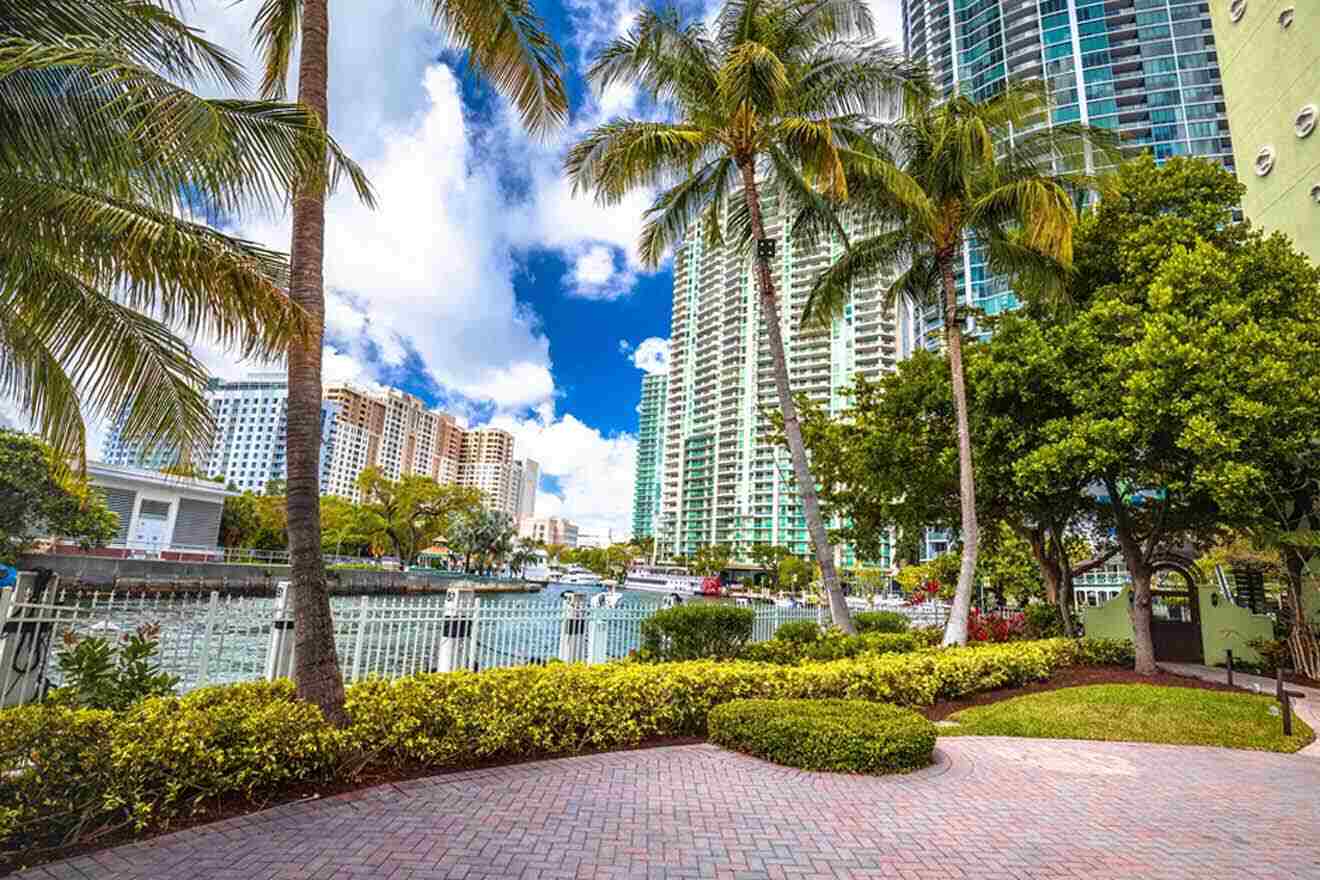 Another must-do in Fort Lauderdale is Riverwalk Fort Lauderdale, a stunning waterfront park on the north and south banks of New River. Featuring lush tropical foliage, museums, galleries, and restaurants, it's the perfect place for a relaxing stroll, an afternoon outing, or to attend one of the many exciting events hosted there.
There is always something going on at Riverwalk Fort Lauderdale, from festivals to concerts, and it's one of the places to visit in Fort Lauderdale with younger kids! You can check out the Riverwalk Fort Lauderdale calendar of events online, but it's still well worth the stop, even if you're just looking to spend some time outdoors.
15. Have fun at the Museum of Discovery and Science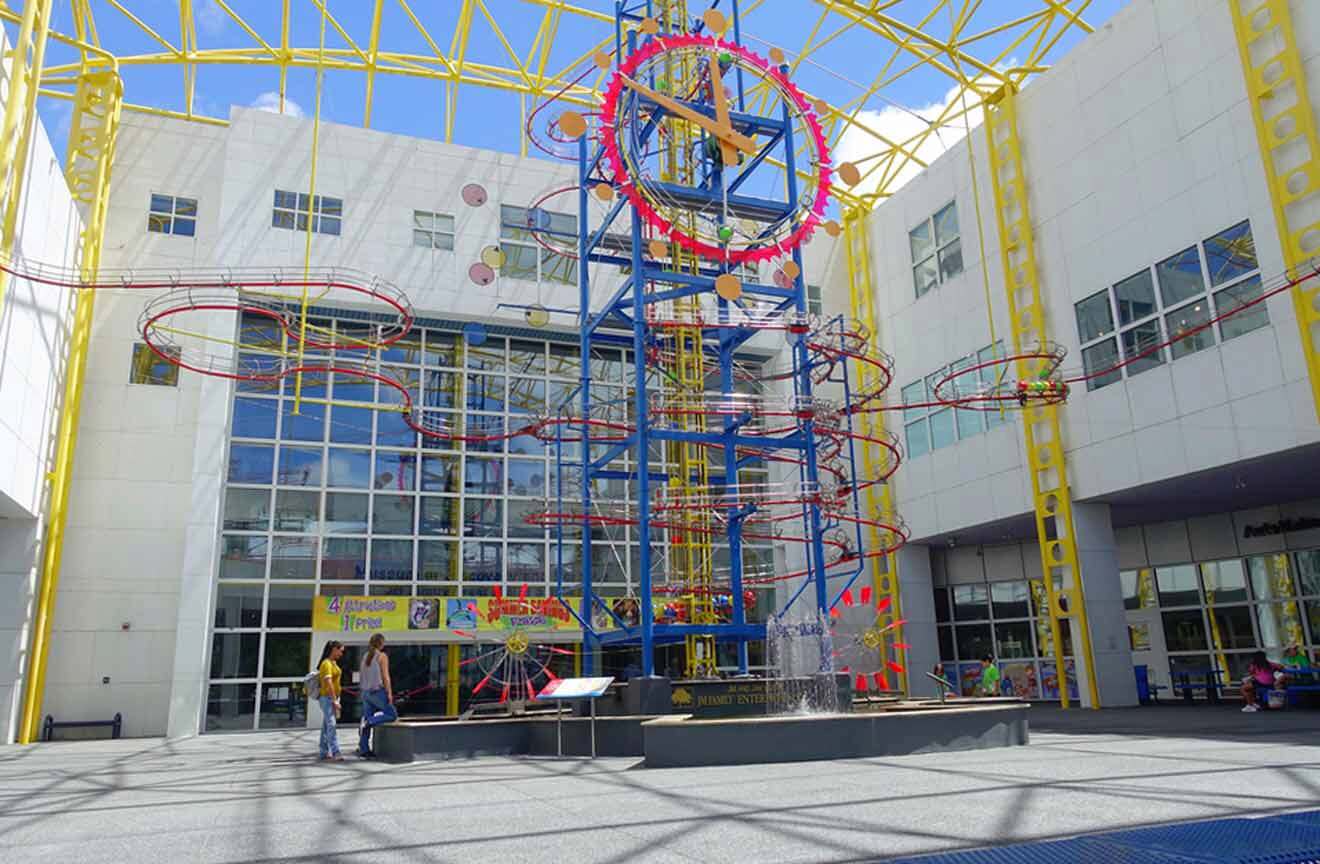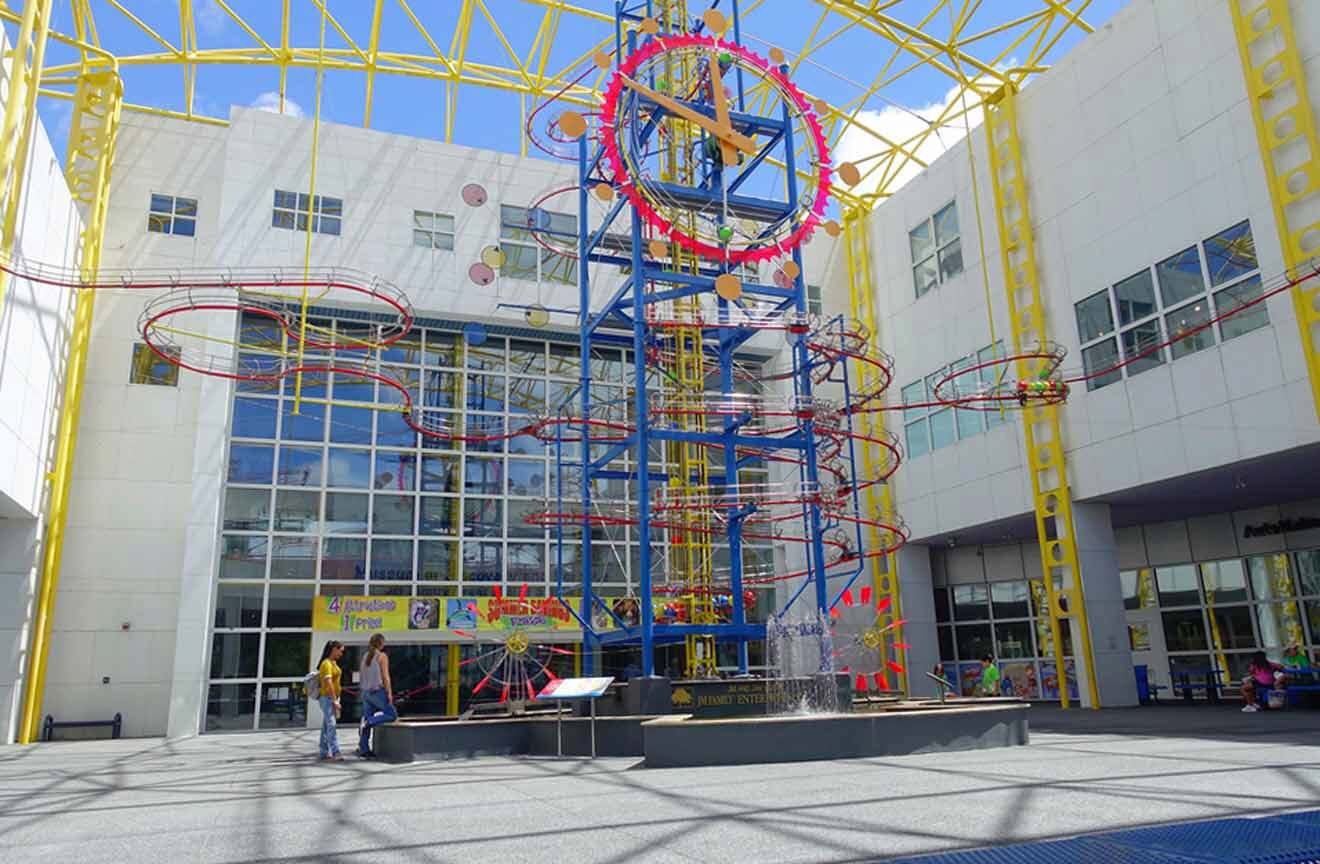 The Museum of Discovery and Science is seriously one of the best museums I've ever visited in Florida, and I highly recommend it, especially if you're traveling with little ones!
Featuring over 200 hands-on exhibits and a 5-story IMAX 3D theater, the Museum of Discovery and Science in Fort Lauderdale boasts educational, interactive fun for the entire family. From animal encounters to the largest kinetic energy sculpture in the Sunshine State, there is enough here to keep you occupied and having a blast for hours on end.
In addition to the museum's plentiful activities and exhibits, they also host special events throughout the week, so you can always count on something interesting happening at the Museum of Discovery and Science!
PRICE: US$27 for adults, US$22 for children
16. Get enchanted at Butterfly World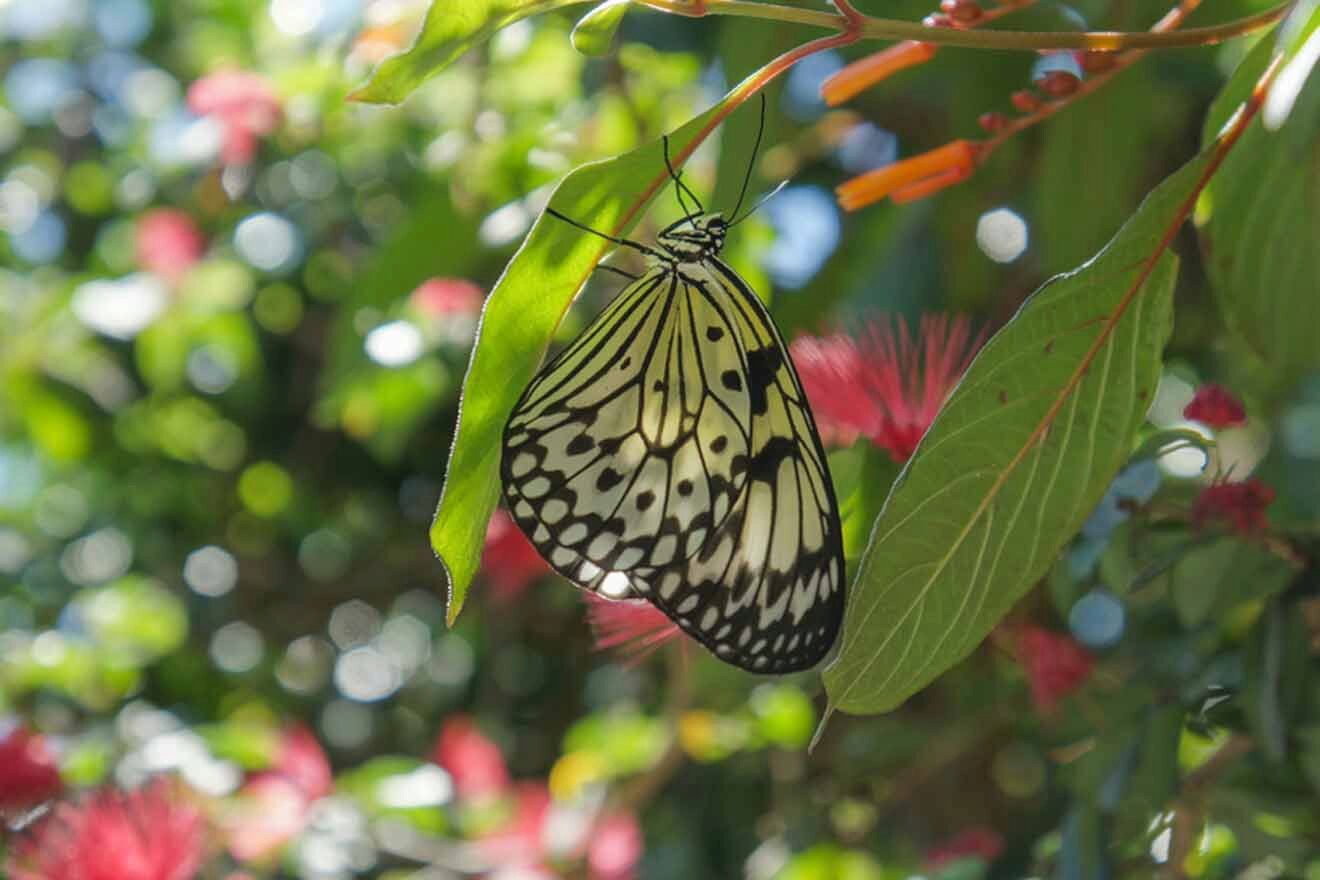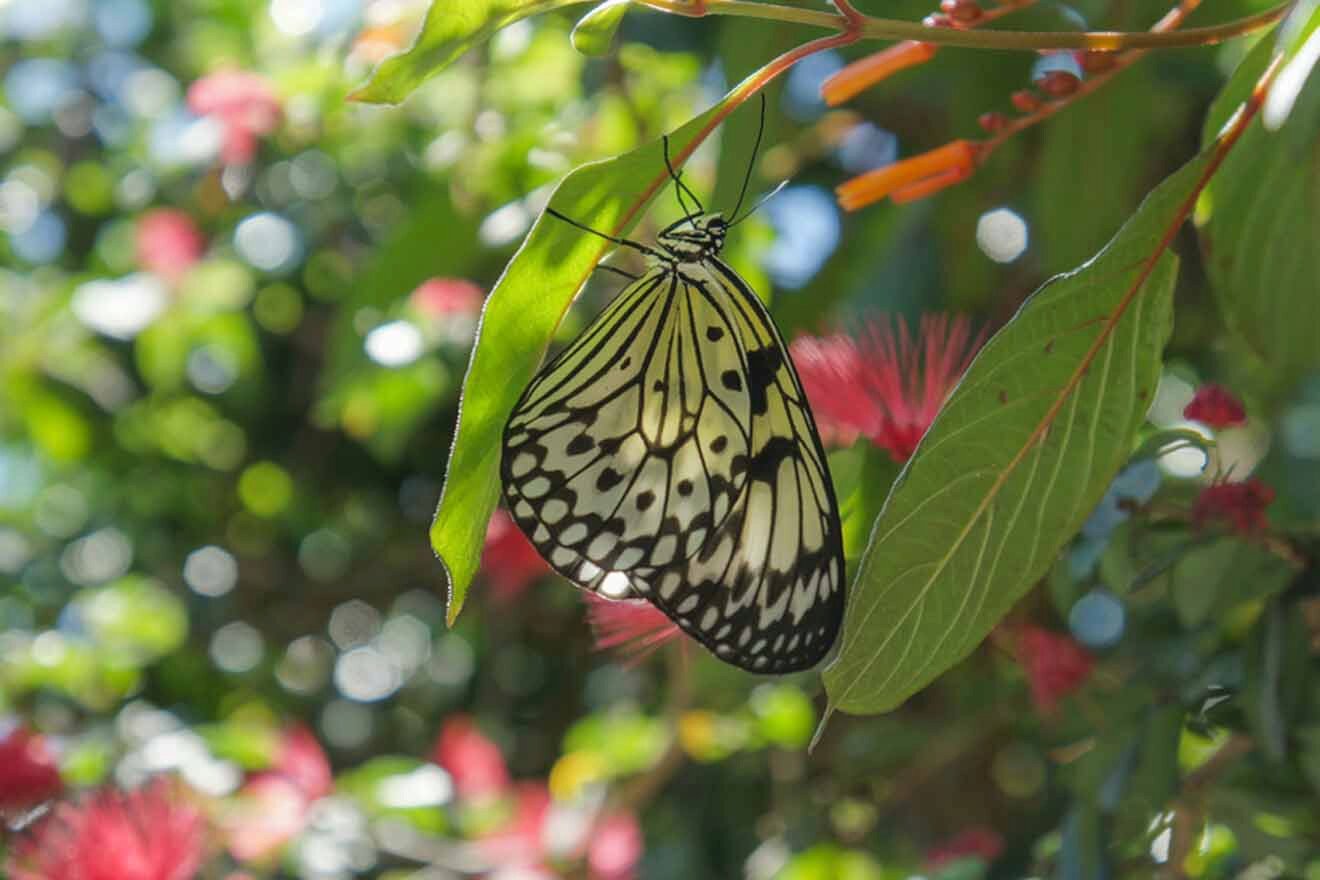 I can count on one hand how many places I've been that are as magical as Butterfly World, which started out as a passion project and eventually grew to be the largest butterfly facility in the whole world – it's home to over 20,000 beautiful butterflies!
Visit this enchanting attraction and stroll through the gardens, which span 10 lush acres (4 hectares), and experience the beauty of these amazing creatures. Butterfly World has an aviary as well, where you'll find the largest flock of free-flying hummingbirds in the USA and other species of native birds. It's also 100% wheelchair accessible, and wheelchairs are available to rent for just US$5 + tax.
I've been visiting Butterfly World since I was a little girl, and every visit brings something new and exciting. I can confidently say that no matter how old you are, you're sure to be in awe of this butterfly paradise! You truly won't find anything like this anywhere else.
NOTE: Tickets are not available for purchase online – you can buy them at the front upon arrival!
PRICE: US$33 for adults, US$23 for children
17. Grab a beer at Invasive Species Brewing
This one's for the 21+ crowds looking for fun things to do in Fort Lauderdale – check out Invasive Species Brewing, an experimental brewery located in Fort Lauderdale's Flagler Village.
Invasive Species Brewing offers a variety of creative, expertly crafted beer in Fort Lauderdale, and the taproom is as unique as the brews are, as taxidermied animals are the choice of decor for this brewery that pays homage to the wild Floridian lifestyle.
The website sums it up best: a natural history museum meets an urban warehouse! Hang out, relax, and when you've worked up an appetite, stop by the on-site food truck for some grub!
18. Dine back in time at Jaxson's Ice Cream Parlour & Restaurant
Less than a 20-minute drive from Fort Lauderdale is Jaxson's Ice Cream Parlour & Restaurant, a one-of-a-kind dining experience that the entire family will go crazy for!
Jaxon's has been in Dania Beach since 1956 and is still family-owned to this day. It's an old-fashioned ice cream parlor serving up over 50 mouth-watering flavors of homemade ice cream and classic American food like burgers, hot dogs, and sandwiches. It's more than just a restaurant, it's an experience.
Jaxson's is known not only for its superior ice cream, sweets, and savory food but also for its massive collection of Americana collectibles! It really adds to the cozy, old-timey feel of the establishment. There's even a country store in Jaxson's that sells retro candy, merch, and toys!
19. Surround yourself with art at the NSU Art Museum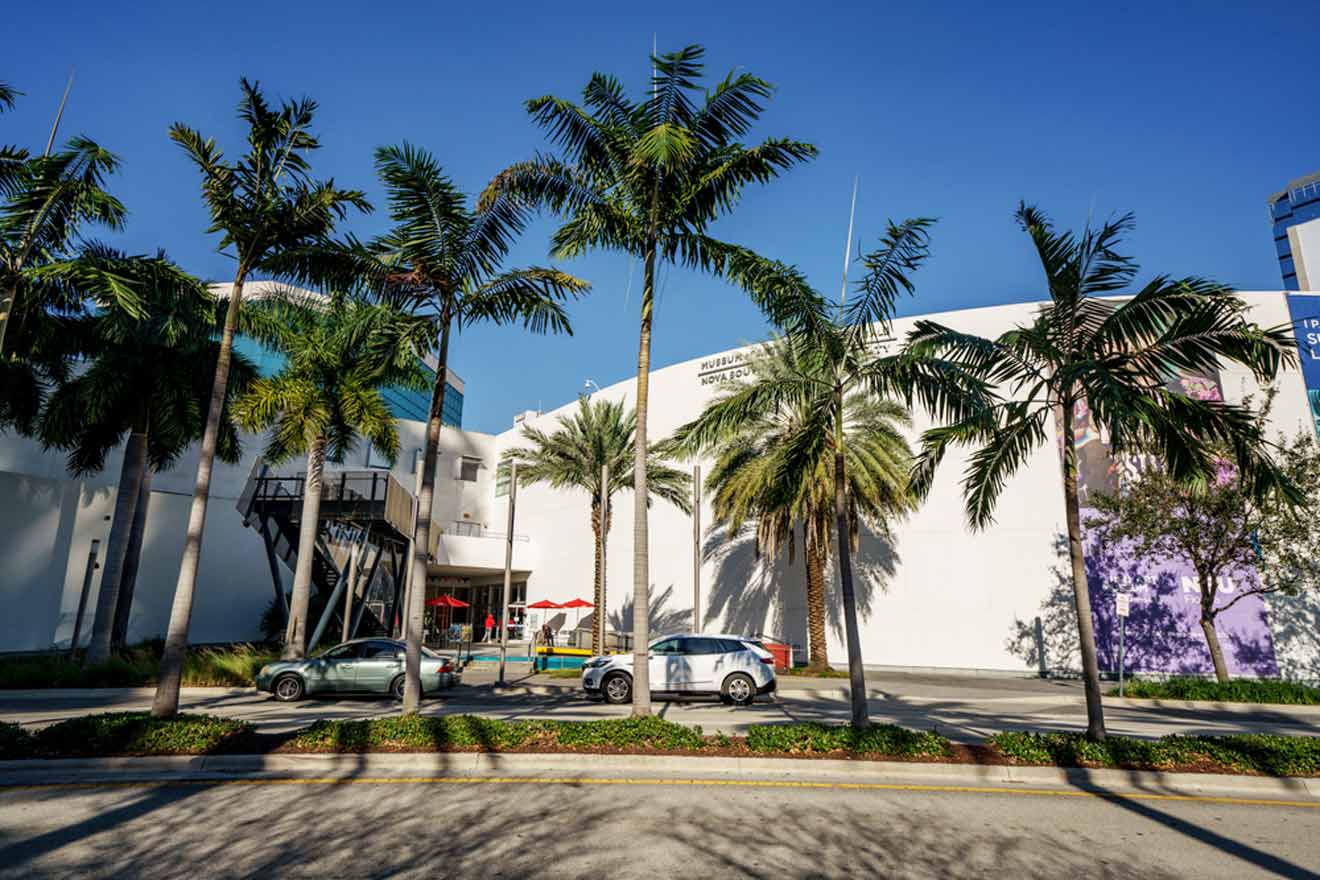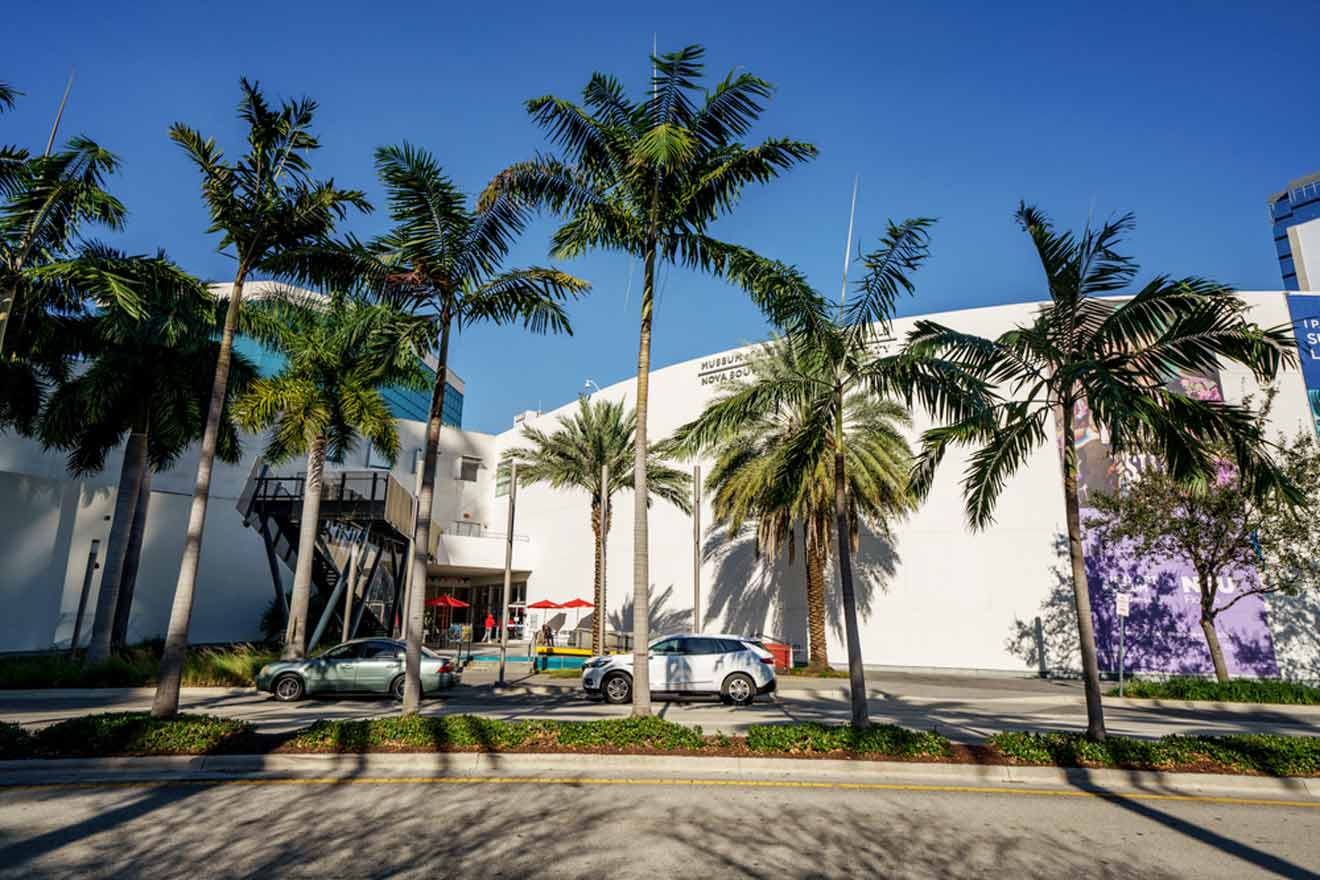 Located on Las Olas Blvd, the NSU Art Museum is a must-do for art lovers visiting Fort Lauderdale. With over 350 works on display throughout the 83,000-square-foot (7710 m²) building, there is so much to see here!
Check out the incredible exhibits, stop by the café for a bite, and do some shopping at the museum store, which sells some really cute and unique things!
The NSU Art Museum hosts fabulous events throughout the year, like presentations, classes, and Free First Thursdays – on the 1st Thursday of every month, admission to the NSU Art Museum is free!
Need ideas for things to do in Fort Lauderdale with kids? Look no further than Bluefoot Pirate Adventures! This hour-long, interactive pirate adventure cruise takes you and your little ones through Fort Lauderdale's intracoastal waterway on a lively, pirate-themed excursion.
Your future swashbucklers will learn how to dress and talk like a pirate, with face painting onboard and temporary tattoos. There are even water cannons on the ship so kids can fend off rival pirates – they'll be engaged and busy the entire time, making it a nice break for mom and dad.
Parents can enjoy gorgeous views of Fort Lauderdale's waterways while both older and younger children are having the time of their lives living out their pirate dreams.
PRICE: Starts at US$25 per person
21. Take a Fort Lauderdale food tour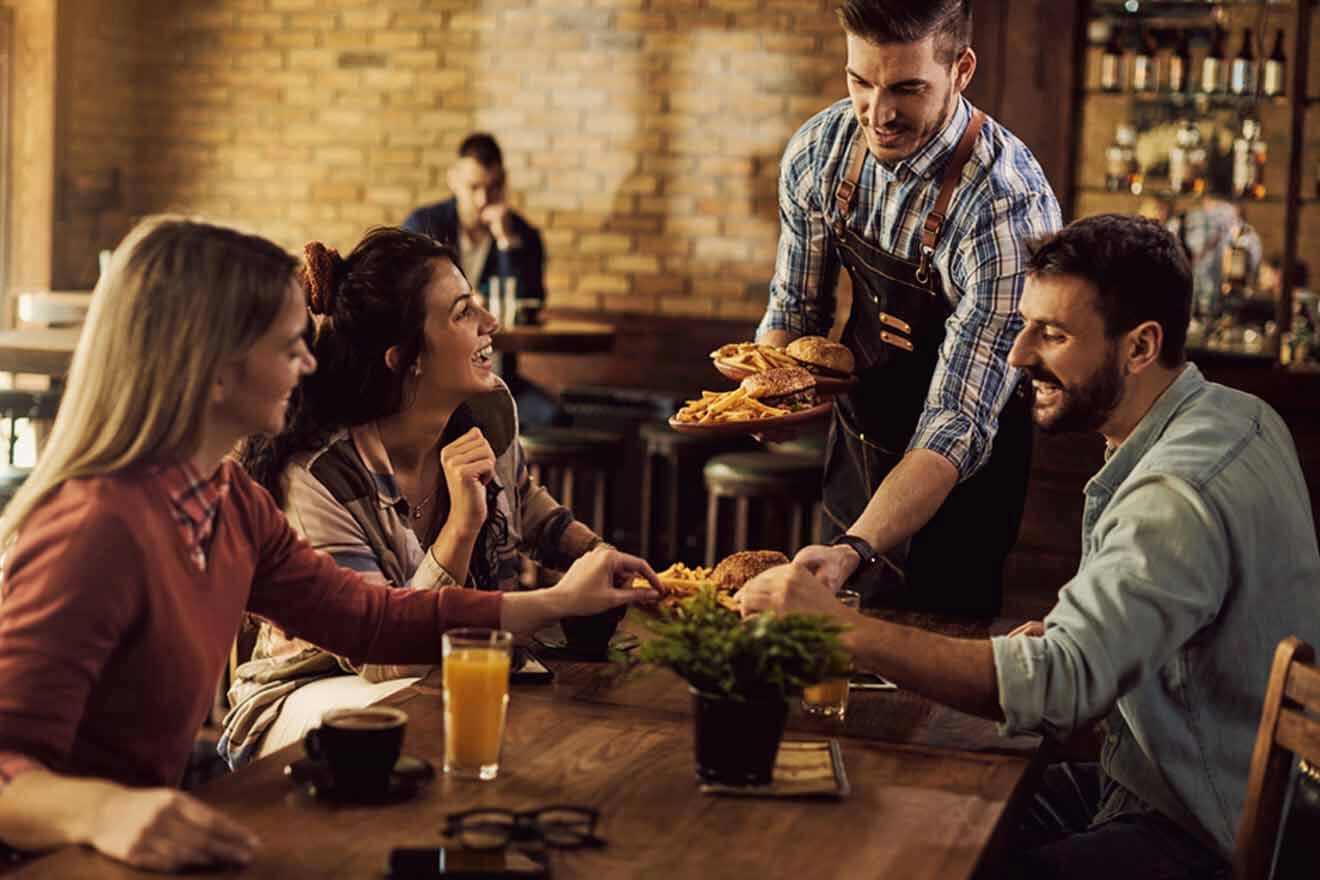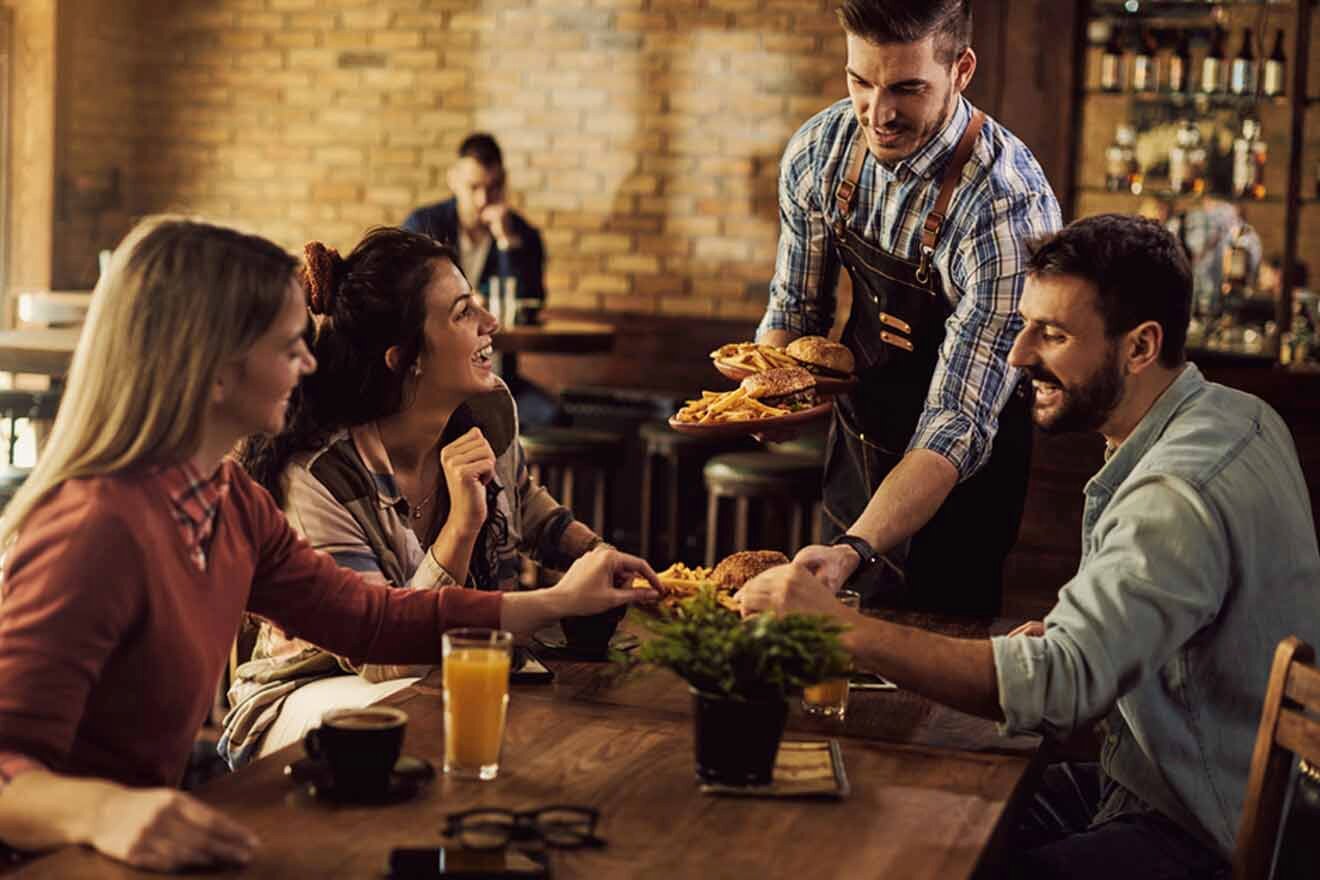 I think my favorite thing to do on vacation is eat – I just love checking out the local restaurants and trying new things. If we have that in common, this Fort Lauderdale craft food tour should definitely be on your to-do list!
There's no denying Fort Lauderdale has more than its fair share of tourist trap restaurants, where you can get suckered into paying way too much for what you're getting. A food tour is a great way to avoid that and try the best of the best of the Fort Lauderdale culinary scene.
On this tour, a local guide will take you to locally loved restaurants, and you'tll enjoy 8 different tastings and 3 alcoholic beverages if you choose to imbibe! You'll also learn some interesting facts about the history of Fort Lauderdale and pass fascinating sights along the way. The price includes the food and alcohol tastings.
PRICE: From US$100 for adults, US$90 for children
22. Grab a bite and unwind at The Yard
To be honest, I didn't know the name of this area until writing this article, although I've been visiting it for years! The Yard, also called Eucalyptus Gardens, is a hidden gem in Fort Lauderdale, Florida. If you don't know what you're looking for, it's easy to miss.
This whimsical, bohemian enclave is home to 3 amazing eateries where you can dine al fresco in the shade of plants and trees. It's such a special place, and as tempting as it is to keep it to myself, I just had to share it with the Miss Tourist readers!
At The Yard, you'll find:
The Alchemist – A cozy coffee shop serving up some of the best-iced coffee and sammies in Fort Lauderdale
Voo La Voo Cafe – Incredible sweet and savory crêpes, as well as omelets and paninis
La Mexicana Tapas & Taqueria – Taco bar with traditional Mexican cuisine, where the food and the vibes are both amazing
23. Visit the International Swimming Hall of Fame
It probably comes as no surprise that the International Swimming Hall of Fame is located in Fort Lauderdale, Florida! With all the ocean and sunshine, swimming is very popular here.
At the International Swimming Hall of Fame, check out the very best swimmers of all time. At the museum, learn about the fascinating history of the sport! If you're ready to take a dip after all that, I can't blame you! The newly renovated Aquatic Water Center boasts pools the public is welcome to swim in during designated lap swim time!
24. See a live mermaid show at the Wreck Bar
Trying to find unique things to do in Fort Lauderdale? The mermaid shows at the Wreck Bar are famous, and they've been a Fort Lauderdale staple since the 1950s. The B Resort (formerly called the Yankee Clipper Hotel) is one of the only places you can catch a live mermaid show (it just so happens there's another at one of Central Florida's natural springs), and it's right on Fort Lauderdale Beach.
The hotel itself is shaped like a ship, so it makes sense the Wreck Bar is modeled to look like the interior of a shipwrecked Spanish Galleon! Through the large portholes behind the bar, you can see beautiful mermaids swim and perform. In fact, there are several different shows to choose from!
The Aqua Burlesque Show and Aquamen Boylesque Show (I'll let you figure out the difference between those 2) make for a sizzling late-night attraction, while The Coral Reef Mermaids show is perfect for family-friendly fun! On Sundays, the Wreck Bar hosts Mermaids & Mimosas (say no more, I'm there!) with tasty brunch fare, swimming mermaids, and bottomless mimosas from 11 AM to 3 PM.
FAQs about things to do in Fort Lauderdale, Florida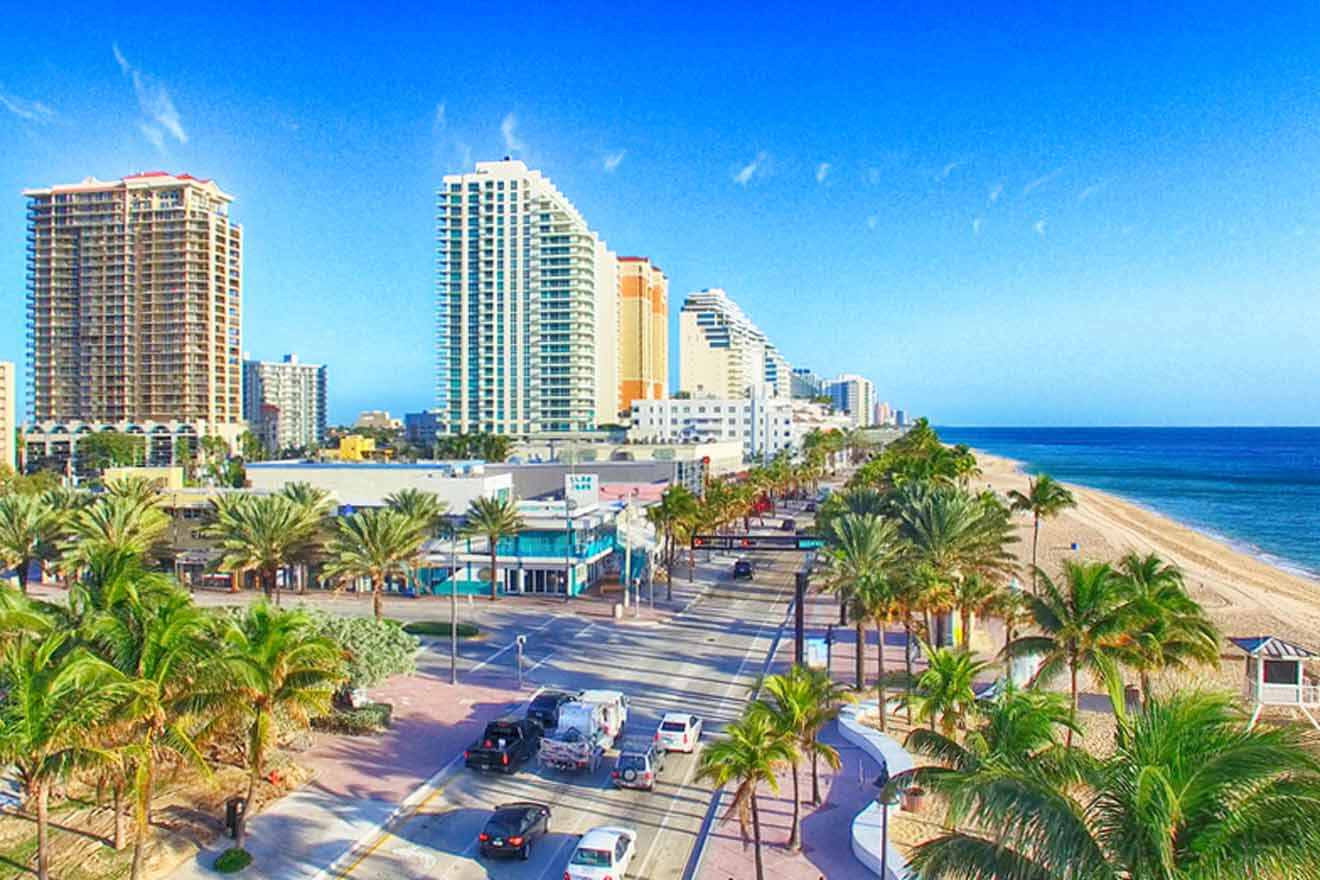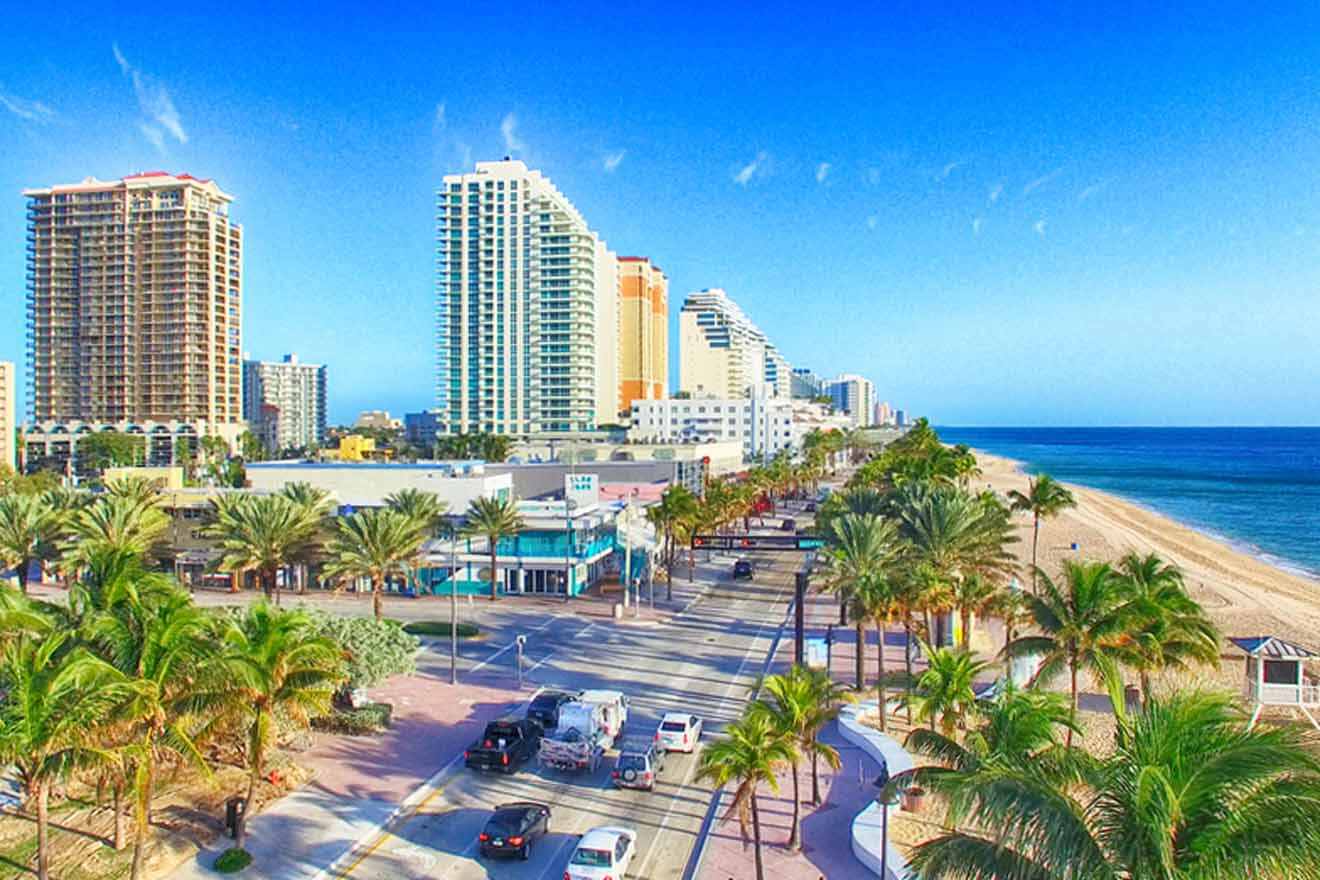 🏖️ What is Fort Lauderdale best known for?
Fort Lauderdale is best known for its beautiful beaches, lively nightlife, and waterways, which earned the city the nickname "Venice of America."
🌊 What is the famous street in Fort Lauderdale called?
Las Olas Boulevard is the most famous street in Fort Lauderdale, stretching from A1A on the beach to downtown. On Las Olas Blvd, you'll find incredible dining, shopping, and entertainment, as well as historic sites.
📅 What is the best month to go to Fort Lauderdale?
The best time to visit Fort Lauderdale is between March and May, as the temperatures are milder and it's not yet hurricane season. It can get pretty crowded during these months due to spring break.
🥇 Which is better, Miami or Fort Lauderdale?
Both Miami and Fort Lauderdale boast beautiful beaches that attract visitors from all over the world. Miami is the better option if you're looking for unparalleled nightlife and an urban feel, while Fort Lauderdale is more laid back and better suited for families.
Conclusion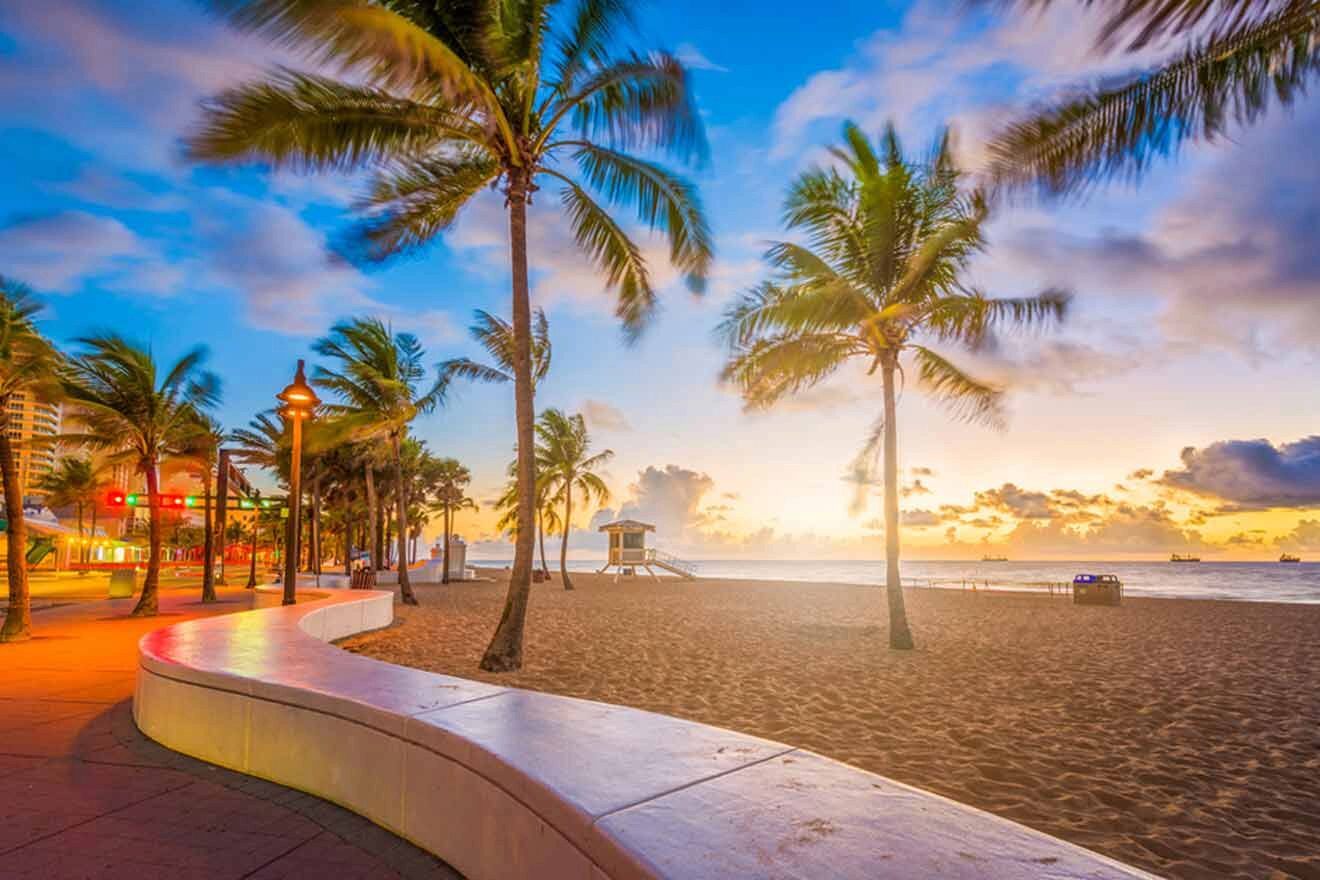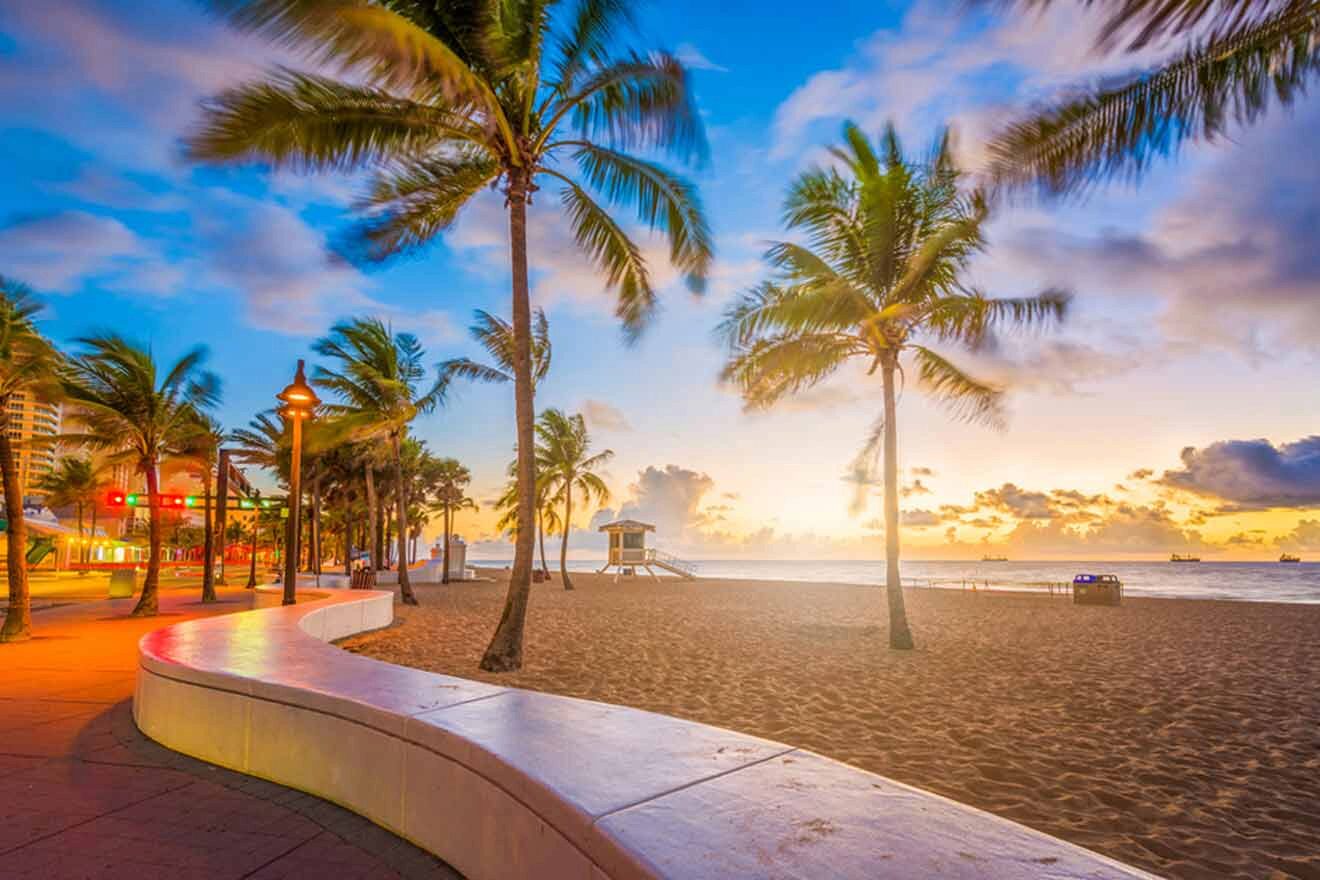 I hope you enjoyed reading all about the best things to do in Fort Lauderdale today! I really enjoyed writing it for you, and I hope my local recommendations help you plan the best vacation to the Sunshine State. Whether you're looking for a night out on the town or an afternoon spent adventuring on the water, you'll find it in Fort Lauderdale.
We covered a lot in this article, so here's a quick reminder of 2 things I highly recommend prioritizing in your planning:
Feel free to leave a comment if you have any questions about visiting Fort Lauderdale – I'm here to assist however I can!
Happy travels!
Montana
---
Pin it for later!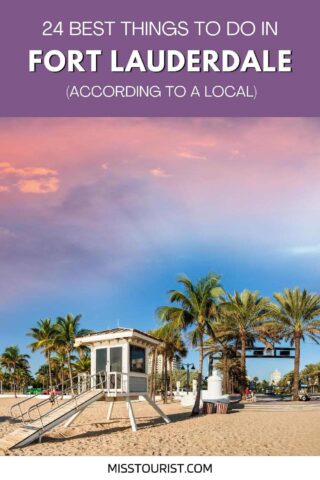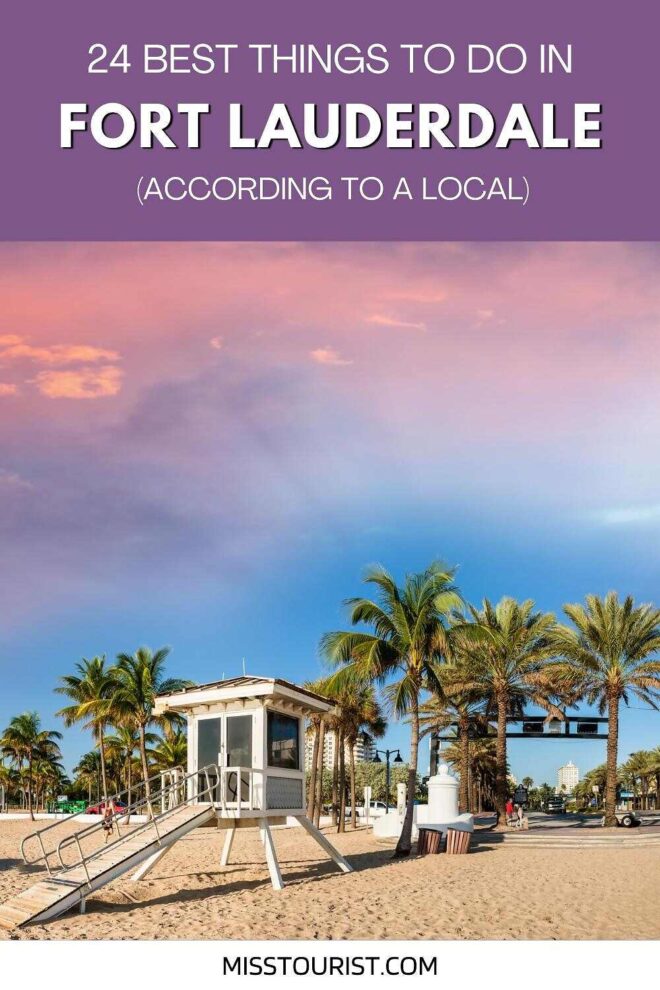 Pin it for later!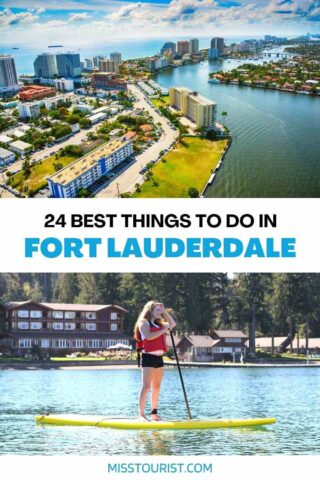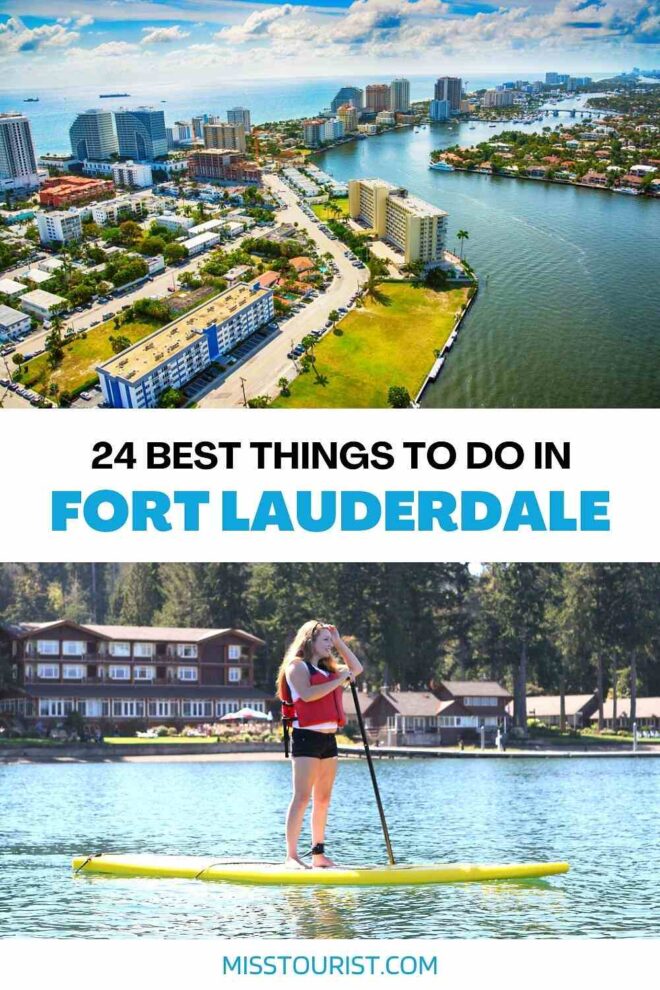 Products You May Like