7 Best Champagne Tours from Paris You Shouldn't Miss!
If you're planning a trip to Paris, and you've already seen all the major attractions there, you are probably looking to explore the area in the vicinity. Located within a 1.5-hour drive away from Paris, the Champagne region is so worth a day trip!
To save you from the sweat and toil of browsing through the many tours offered online, after hours of reading and comparing, I came up with this list of the best Champagne tours from Paris. Some of them focus only on champagne houses, while others have a little extra so you can see additional attractions in Reims. I also made sure to include small group tours and private tours so that you can pick and choose the right one for you.
A word before we start, though – the Champagne region is a popular destination for wine lovers, so tours tend to fill out fast. That's why I advise you to book your favorite tour in advance, to save yourself a spot for the dates of your trip to Paris.
Are you ready to learn first-hand details about wine estates and sip famous champagne?
I sure am, so let's get into it!
If you are in a hurry
Here are the top Champagne tours from Paris that you need to book in advance:
1. Book a day trip from Paris to Champagne Country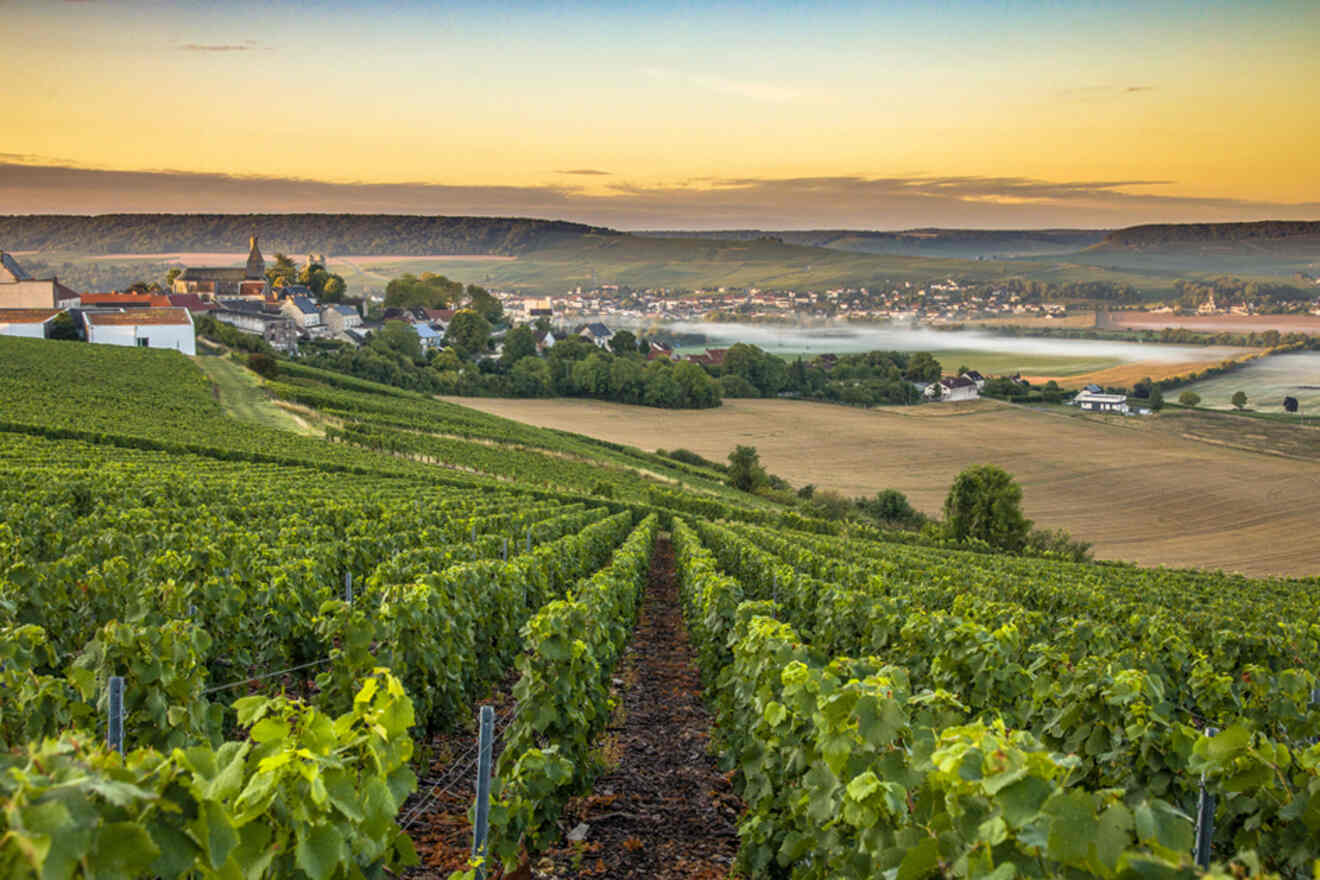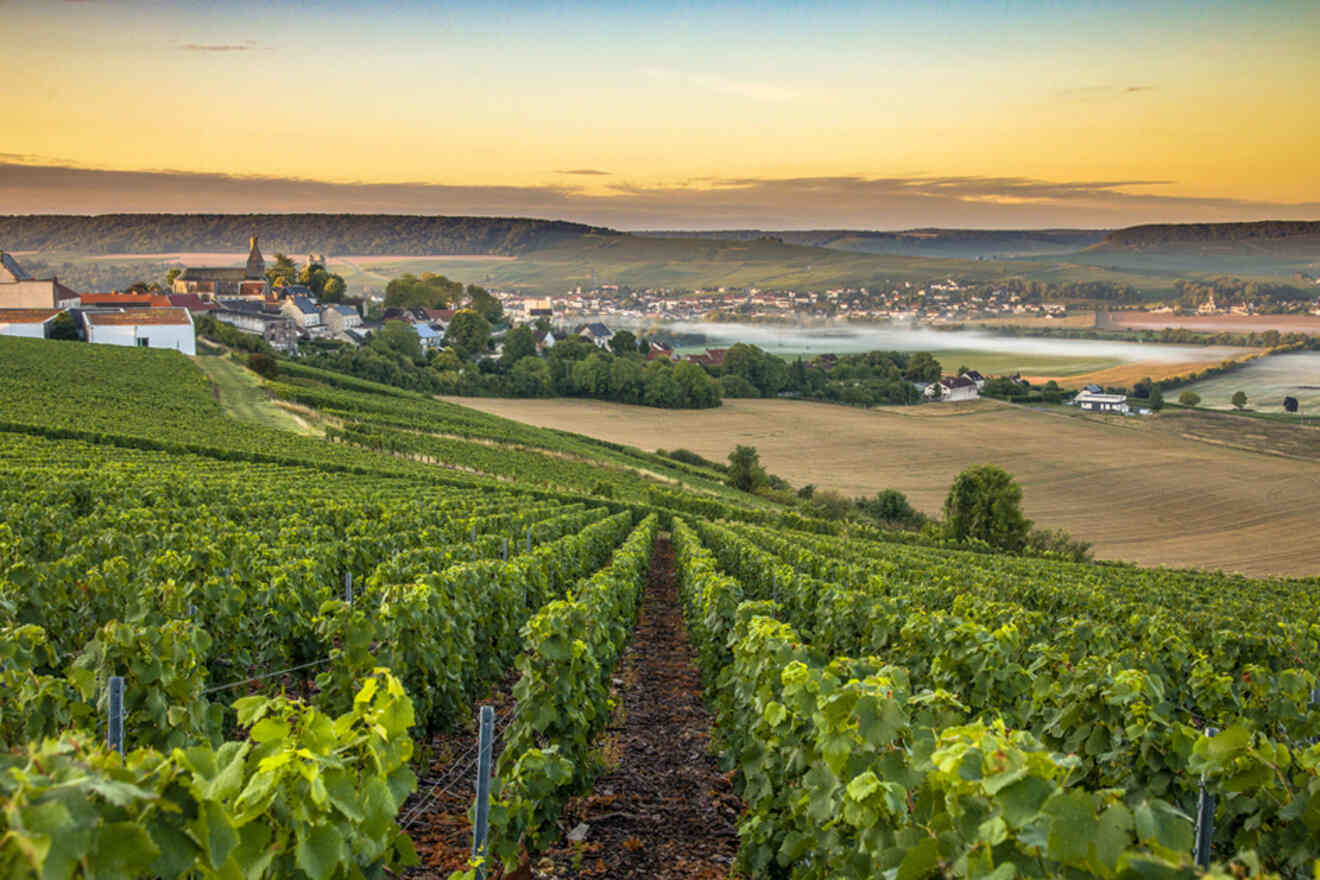 Duration: 10 to 11 hours 
Price: from €300 
Why you should take it: This champagne tour includes 8 tastings and a traditional lunch!
Are you ready for an exciting day trip from central Paris to the Champagne Region?! The tour operator will pick you up from your hotel in Paris at 7:30 AM, and you will go on a 2-hour ride to Champagne. But don't worry, breakfast (the most delicious French croissants) will be provided! Yum!
You will visit a champagne house which could be Moët & Chandon, Veuve Clicquot, or others, depending on availability at the time of booking. Afterward, you will enjoy a traditional gourmet lunch in a family-run champagne house or at a local restaurant, and there will be plenty of time for several champagne tastings!
After lunch, a tour around La Montagne de Reims or Vallée de la Marne (Marne Valley) vineyard will take place. Here, you will learn about the wine-making of other typical wines of the region, such as Pinot Noir and Pinot Meunier. And the cherry on top will be a tour of a family-run winery!
2. Hop on a minivan for culture and tastings in Reims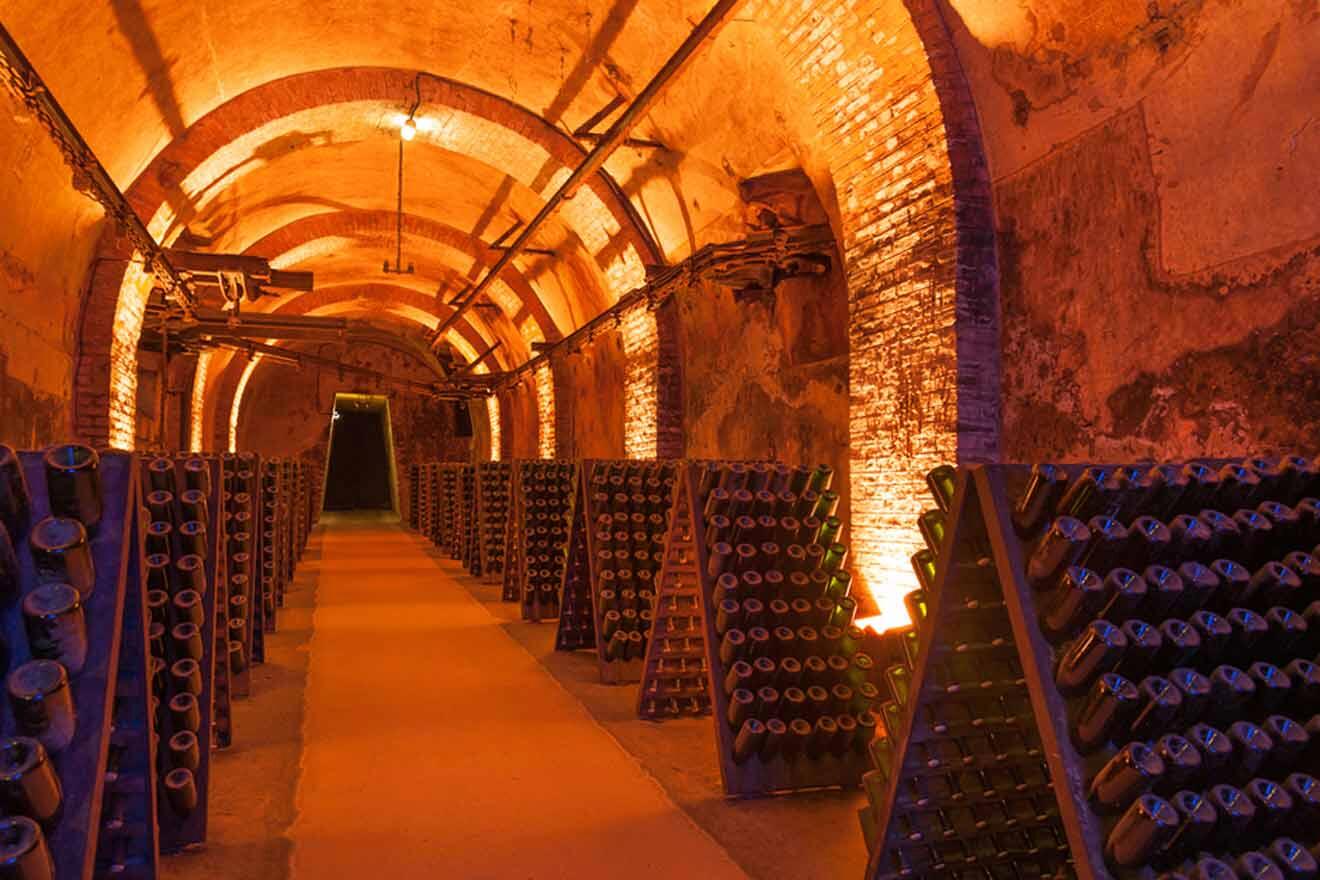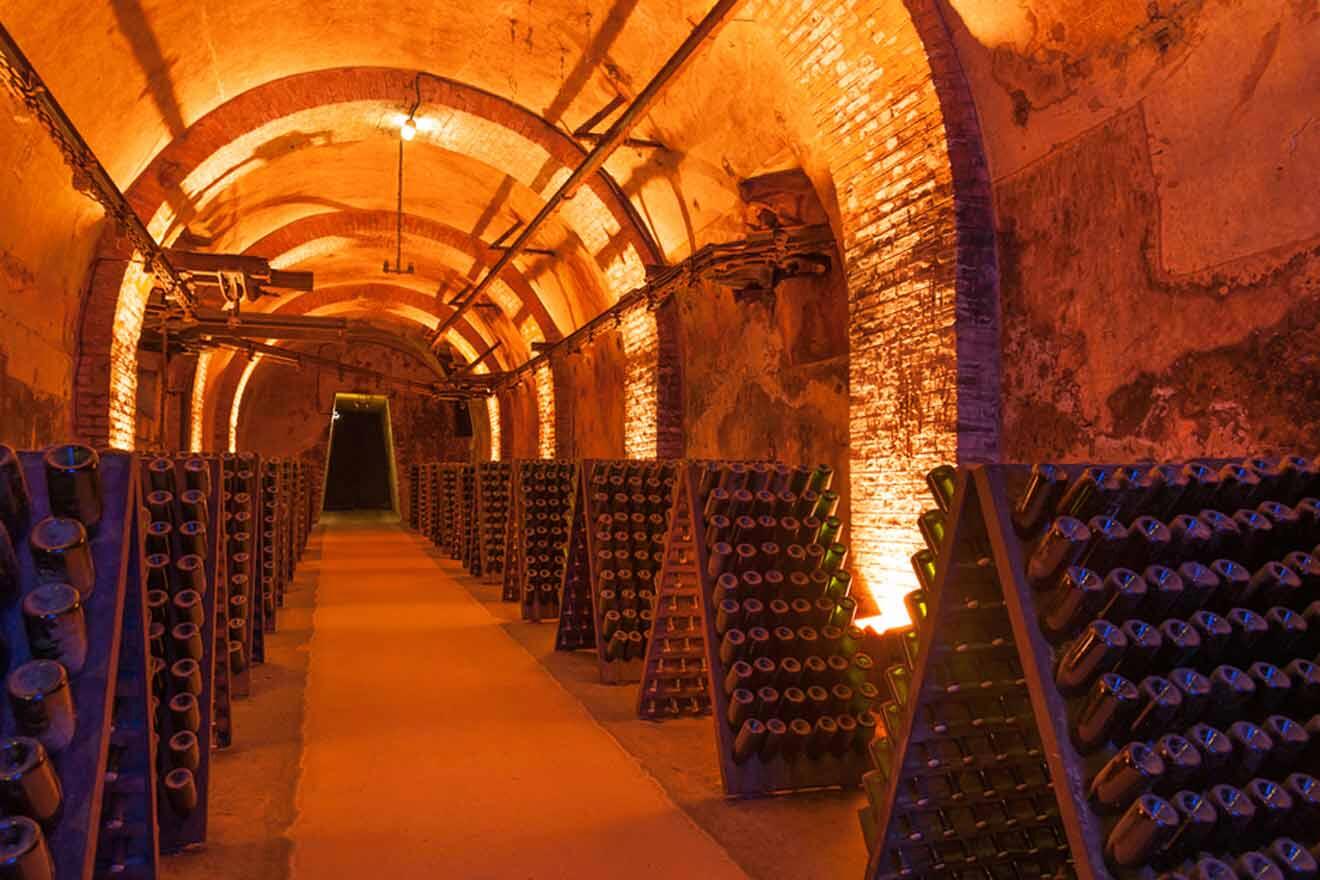 Duration: 8 to 10 hours
Price: from €300
Why you should take it: Some cultural sightseeing attractions are included!
This tour is perfect for those who want to explore champagne houses (will be chosen closer to the tour's date) and hear about the history of Reims. You will be picked up from the French capital to visit Reims, and once you arrive at the historical city, an extremely knowledgeable tour guide will share facts about the city. In addition, you will visit the Notre Dame de Reims cathedral.
After a good dose of culture, you will travel to Épernay to see the best champagne houses! A wine expert will guide this tour, and you will acquire knowledge about sparkling wine and the traditional champagne-making process. A traditional gourmet multi-course lunch will be served, and you will enjoy 4 types of champagne and up to 7 glasses!
This tour only takes a maximum of 8 passengers, so it will be a memorable experience! People of all ages can participate in the tour, but bear in mind that the legal drinking age in France is 18!
3. Visit a world-famous champagne house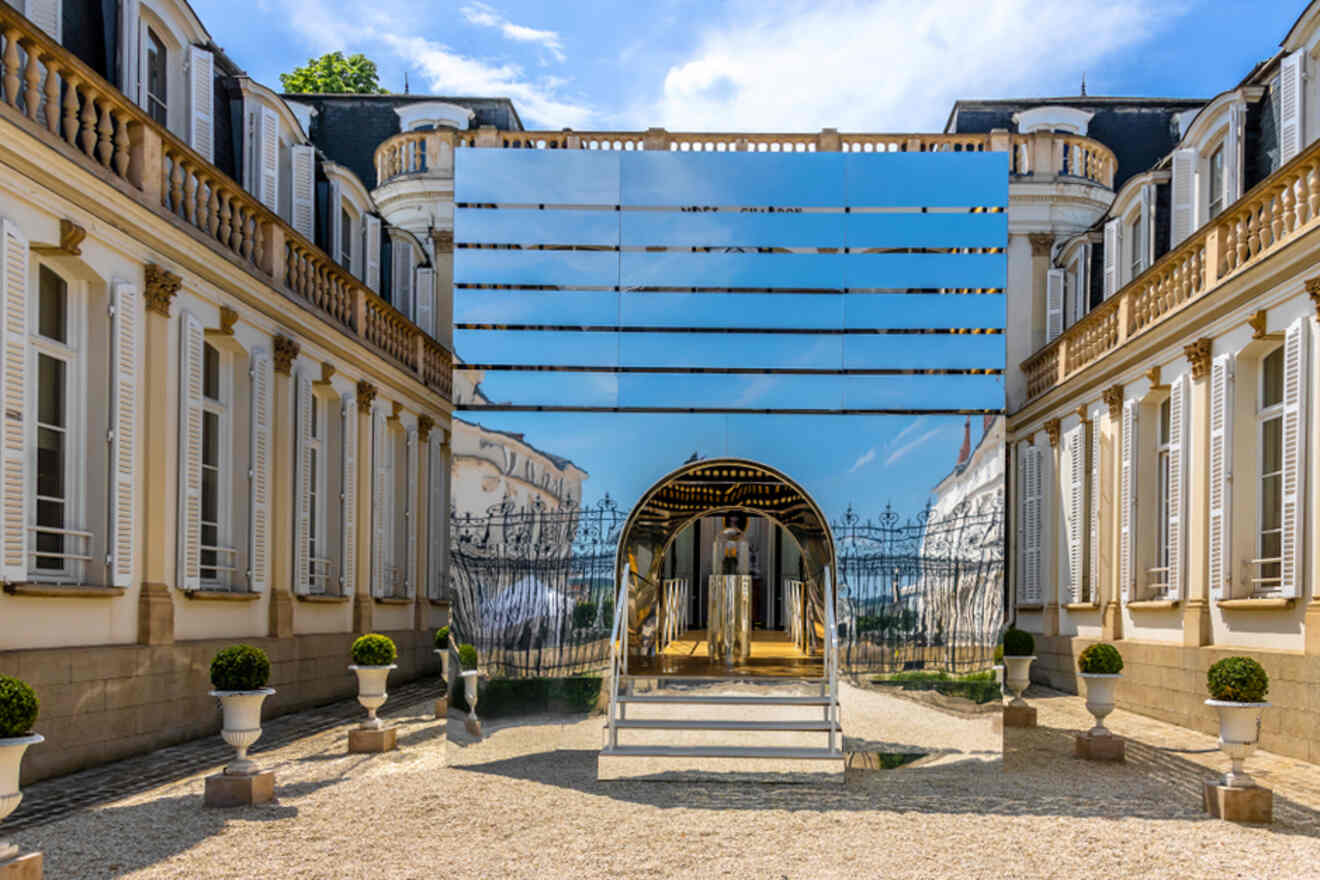 Duration: 11 hours
Price: from €244 
Why you should take it: Visit Moët & Chandon big champagne house!
Are you looking for an incredible experience that includes a visit to the most famous champagne house? With this full-day tour, you will visit the world-renowned Moët & Chandon champagne house!
The bus will pick you up from central Paris, from the Champs Élysées, and take you to Épernay in the Champagne region, where the excursion will begin! 
You'll also visit the famous Roger-Constant Lemaire Champagne House! The House dates all the way back to the 1800s so you can see traditional Champagne production at its finest!
4. Take a tour to Nicolas Feuillatte Champagne house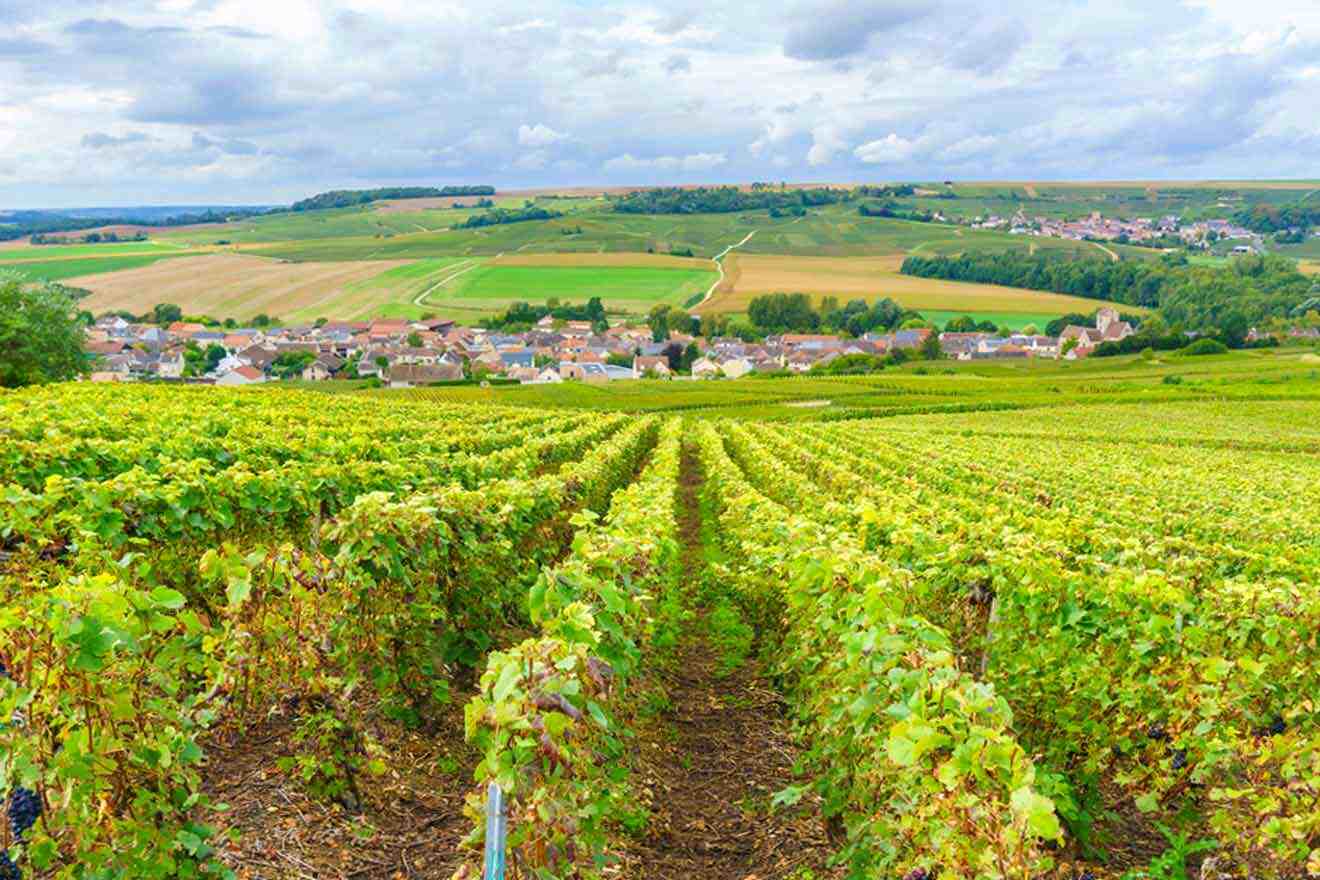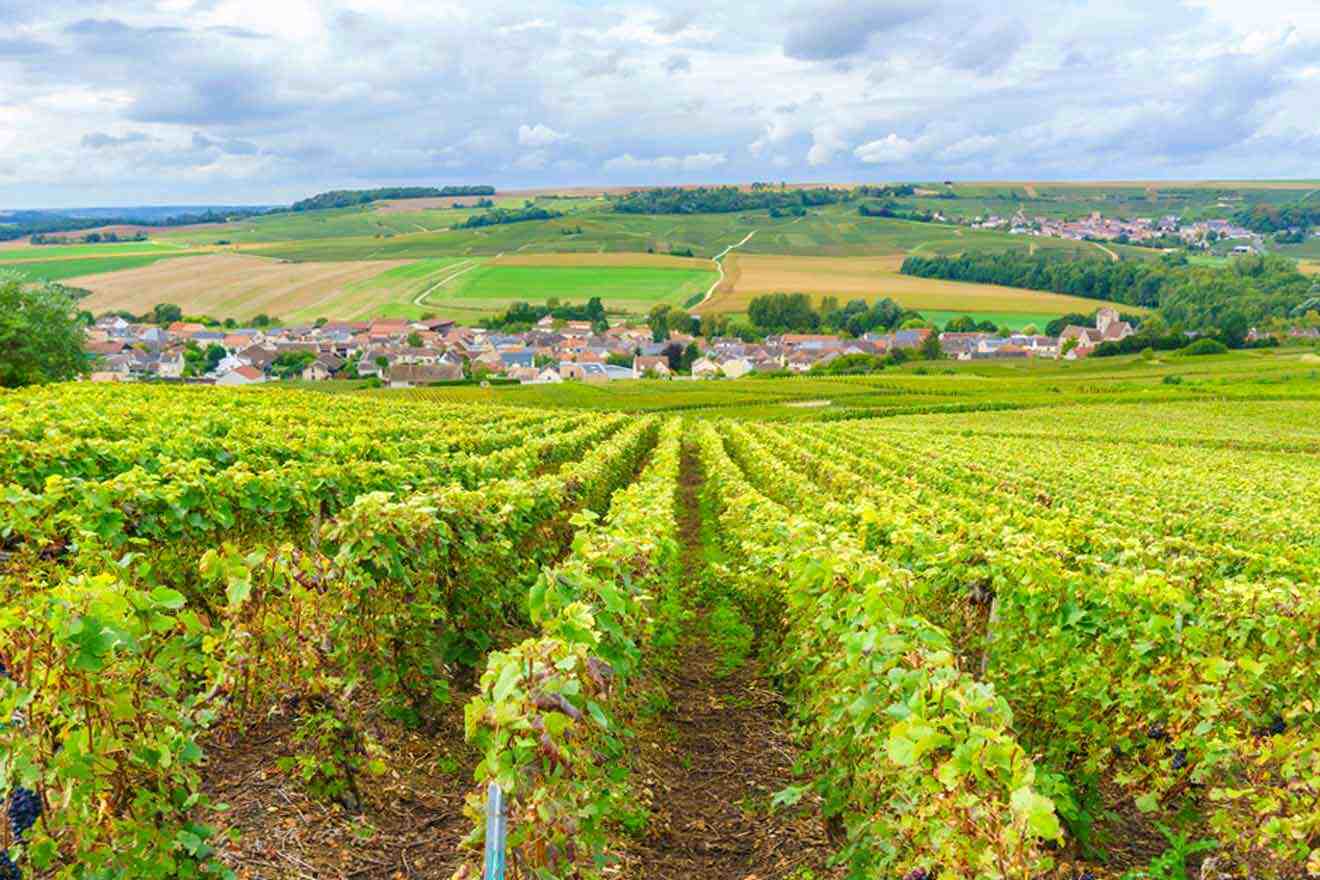 Duration: 11 hours
Price: from €230
Why you should take it: Guaranteed visit to Nicolas Feuillatte Champagne house!
Take this Champagne day trip and spend a wonderful day in Champagne! The tour will start at 7.30 AM at your pickup point (Le Départ Saint-Michel), from where you will head to your first stop: Reims. Get your camera ready to take some pictures of the amazing gothic-style architecture of Reims Cathedral of Notre Dame!
Your first champagne stop will be a family-run winery (they rotate these), where you will try up to 3 glasses of fine champagne and get to know the history of that specific winery! After all this walking and drinking, you will be hungry, so a stop at a restaurant in Épernay is included, though at your own expense.
Later on, you will visit the famous Nicolas Feuillatte Champagne house, where you will enjoy a guided tour and learn everything about this popular champagne house, and taste 3 glasses of champagne! You'll wrap up the tour with a stop at the Quaint Chapel of the Abbey at Hautvillers before heading back to Paris.
5. Go on an exclusive private day trip to Champagne!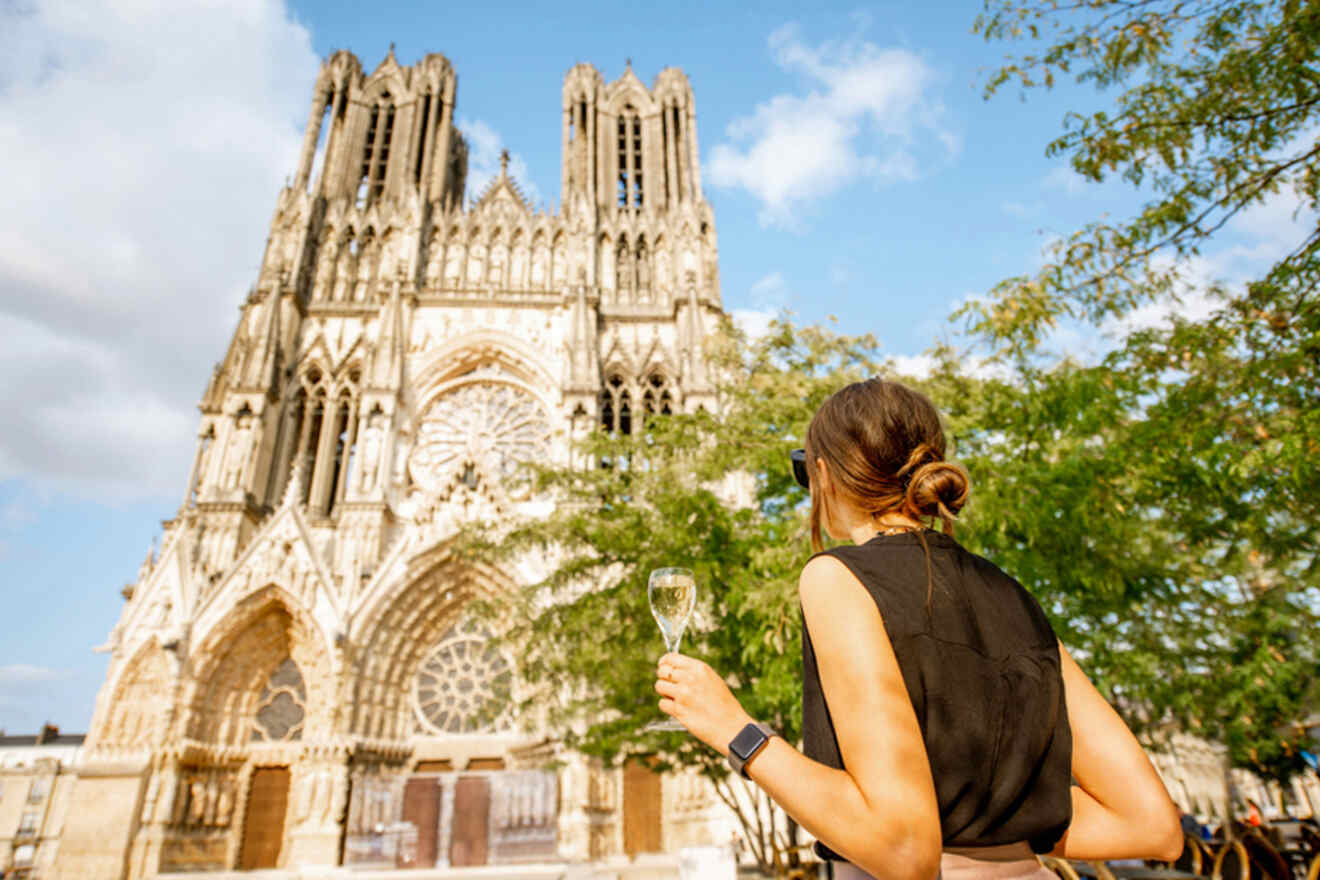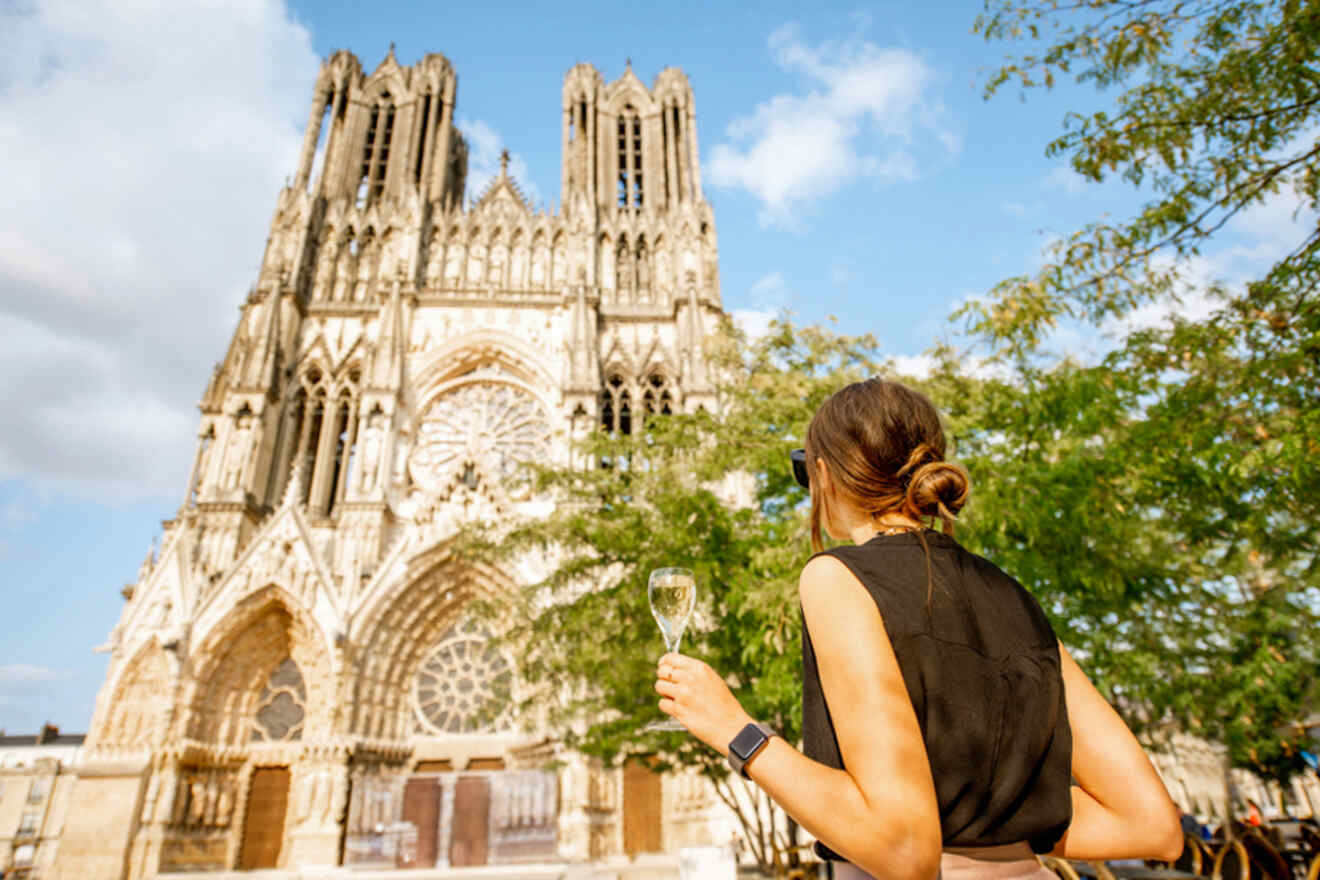 Duration: 11 hours
Price: from €780
Why you should take it: for a personalized Champagne experience!
Looking for an extraordinary day trip to Champagne, where you'll be pampered from the get-go? I have the perfect private tour for you! You'll start your journey on a high-speed train from the French capital to arrive at Champagne-Ardenne, where a champagne industry expert will meet you and guide you around the area. Take in the landscape's beauty while you drink premium champagne!
The next stop will be an artisan winery in Montagne de Reims. Here, you will taste 6 different champagnes and learn how to do the tasting correctly, experiencing the product the traditional way! When in Reims, get ready to absorb the city's gothic architecture and visit Cathédrale Notre-Dame de Reims. You will have the best meal in one of the restaurants in the city (included in the price!).
To culminate this outstanding day tour, visit Maison Pommery (Veuve Clicquot alternatively) for your last tasting. After making all these lovely memories in a private setting, you will take a high-speed train back to Paris!
6. Travel to Champagne with your friends!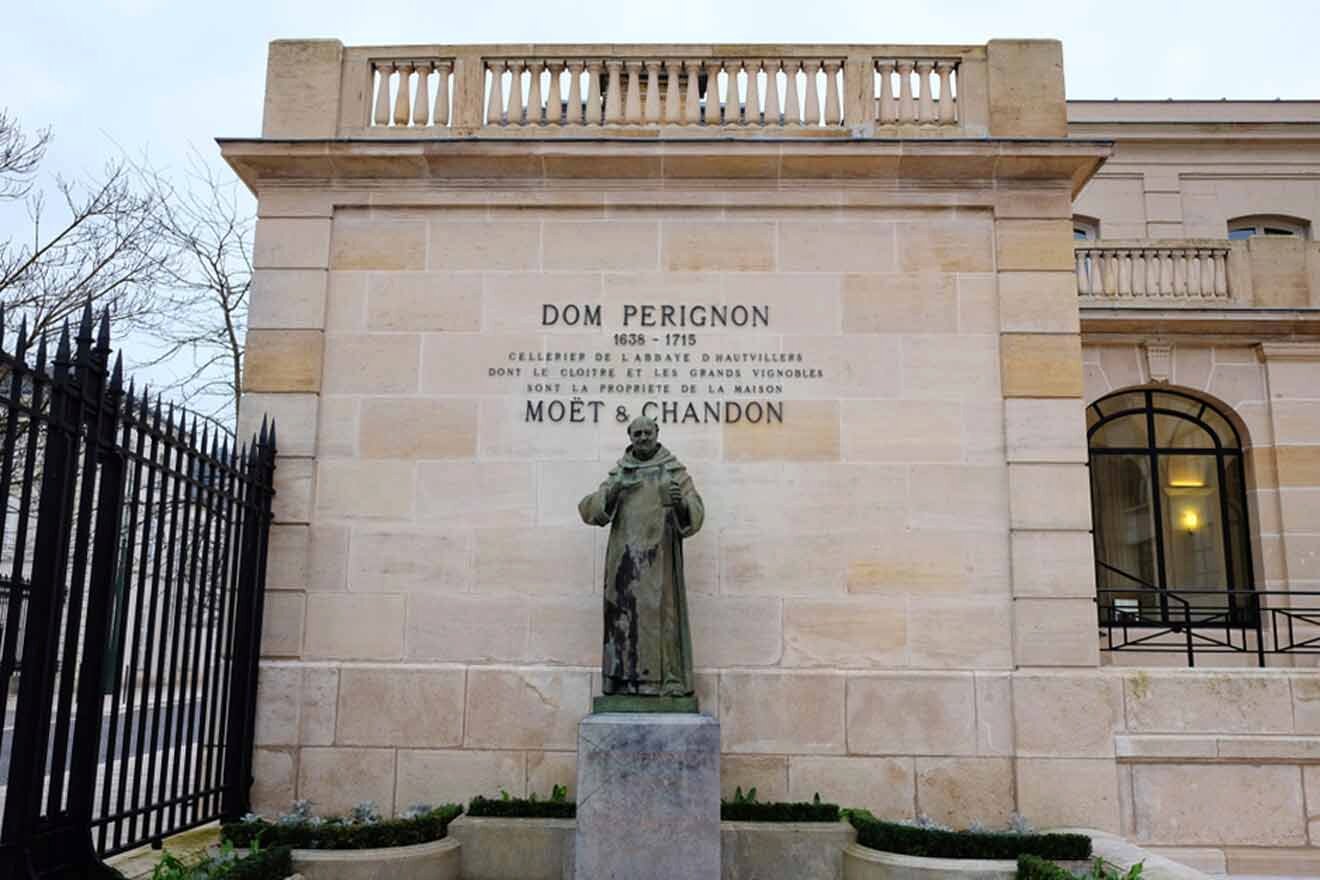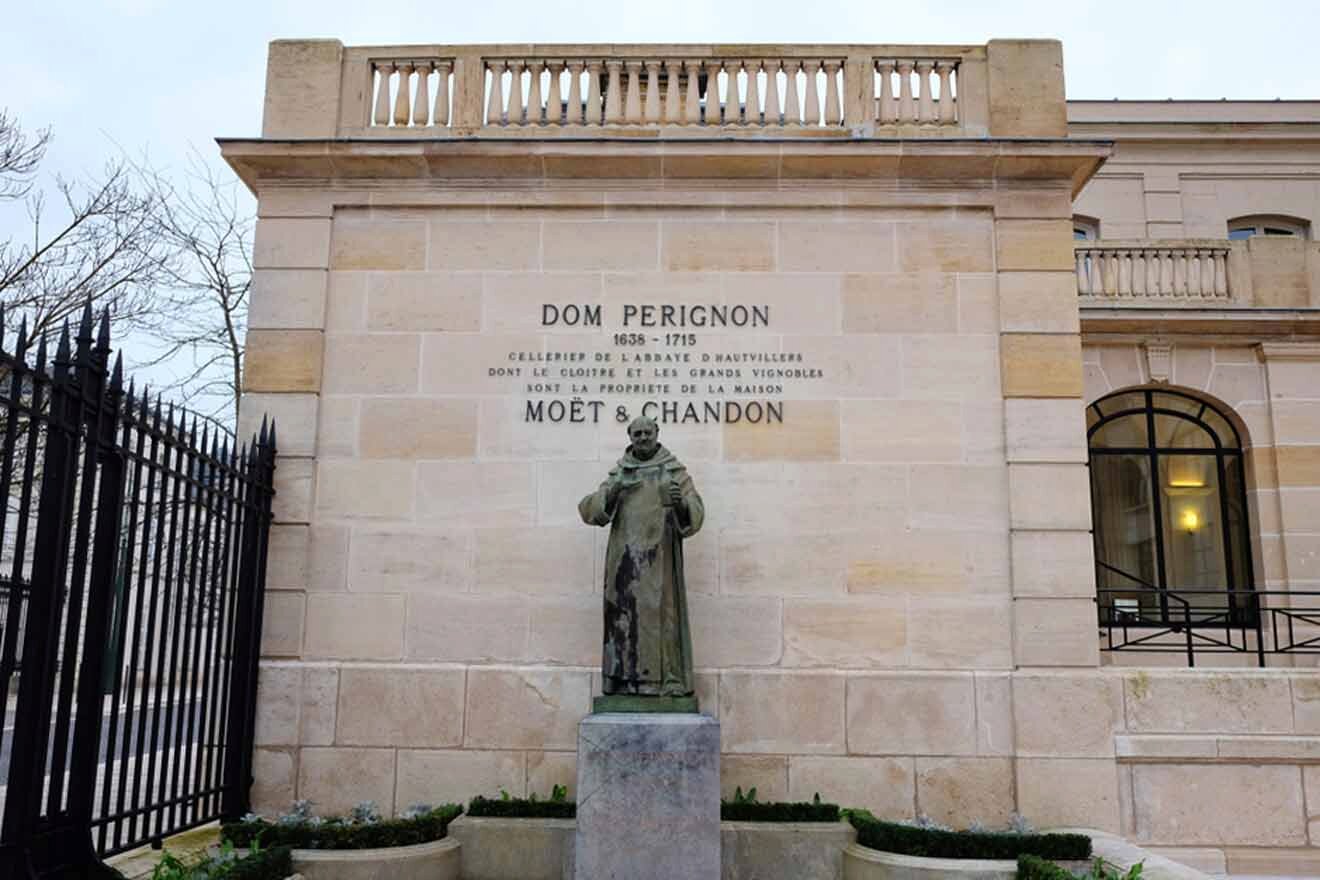 Duration: 8 to 10 hours
Price: from €305
Why you should take it: it's a small group Champagne tour to take with your friends!
Spend a full day in Champagne with your friends and enjoy outstanding sparkling wines and traditional delicacies from the region!
Get yourself and your friends ready for an early Champagne tour from Paris. Once you arrive in Épernay, the guided tour in Moët & Chandon will start. The tour guide will spill the beans and tell you top historical secrets about the cellars and champagne making with you! A walk along Avenue de Champagne is an absolute must. In Avenue de Champagne, you will visit a premium Champagne house (depending on availability that day, but tastings are guaranteed!).
Your tummy will thank you for the complimentary three-course gourmet lunch, and after it, you will have the energy to visit Hautvillers. The Dom Perignon wine lovers among you will be thrilled to learn that Hautvillers is the resting place of Dom Perignon and the village where champagne began with the monk Dom Perignon!
NOTE: This tour is open to 8 passengers and can be booked for private parties!
7. Visit Champagne in style with this luxury private group tour!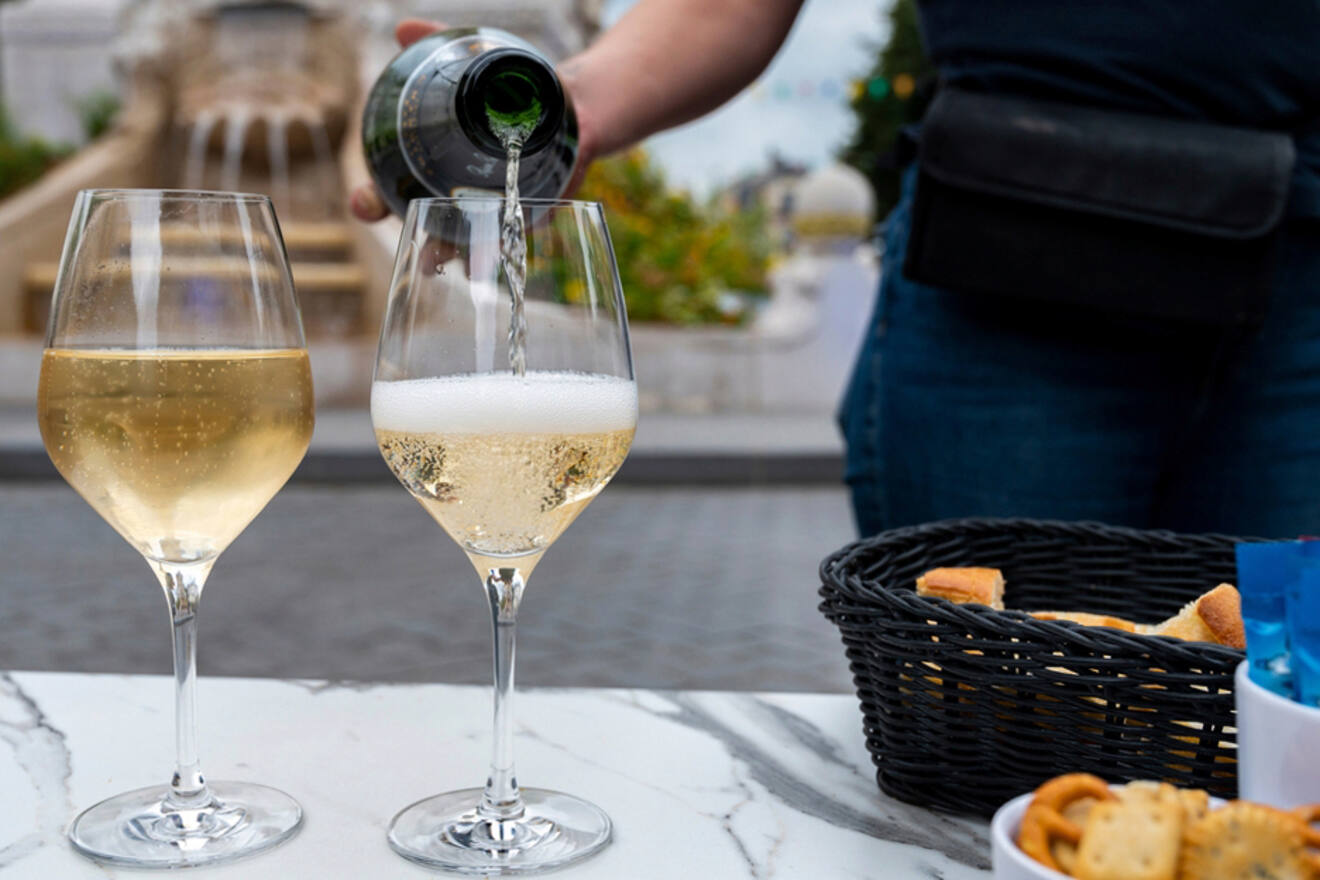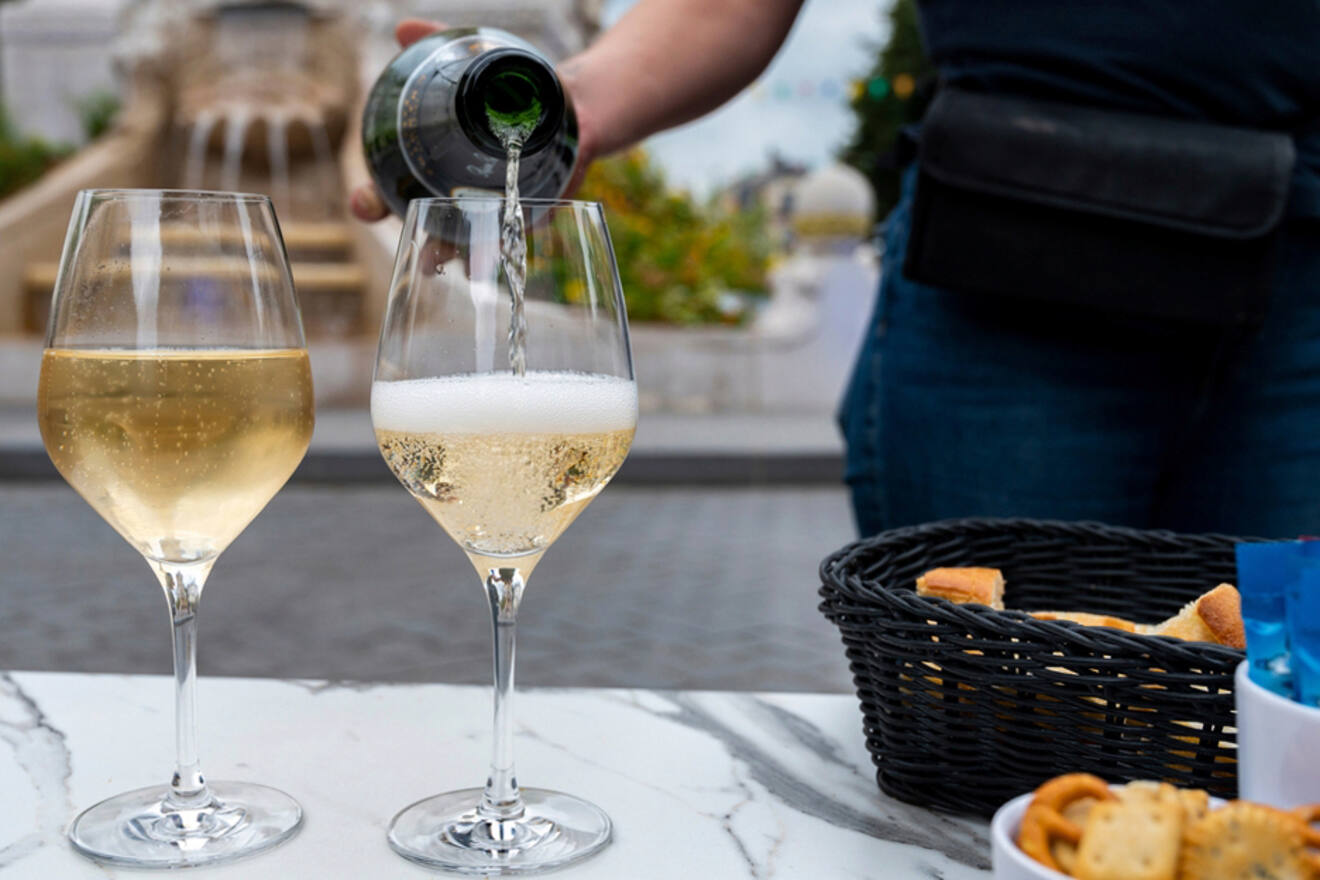 Duration: 8 hours
Price: from €1580
Why you should take it: for the absolutely luxurious experience!
Do you want to visit Champagne and get the start treatment? This grand tour will take you and your friends or family to Champagne in a private vehicle with the assistance of a guide and a chauffeur. This private group tour is open to a maximum of 7 passengers, and you can be picked up from your accommodation in Paris for an extra cost of €650.
Stroll and relax in the wine estate and visit Veuve Clicquot, Moët & Chandon, or Ruinart (depending on availability) and another top winemaker. After an amazing day in complete awe of Champagne's vineyards, visit Reims to be amazed by the city's history when visiting the astonishing Reims Cathedral of Notre-Dame before it's time to go back to Paris.
FAQs about Champagne tours from Paris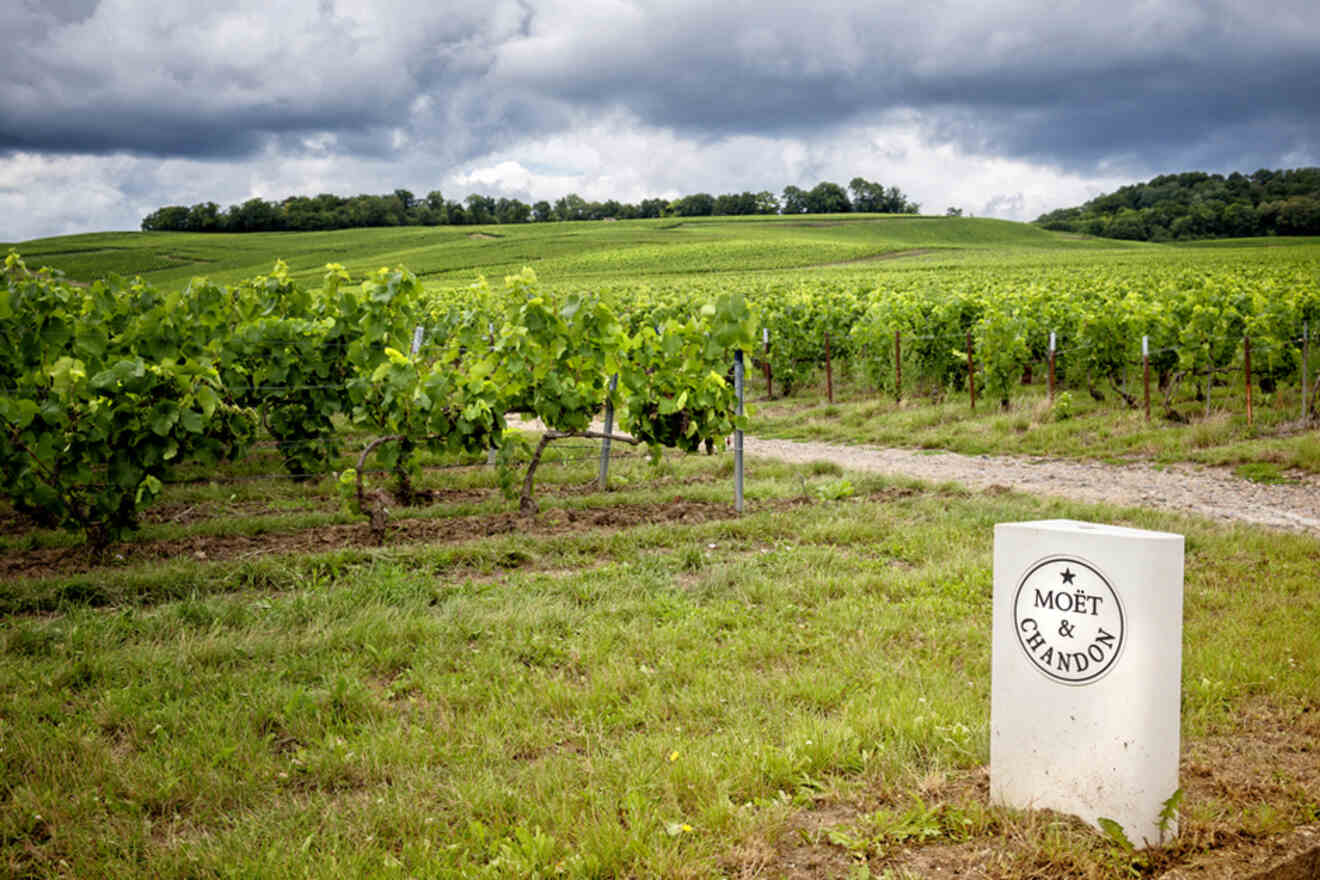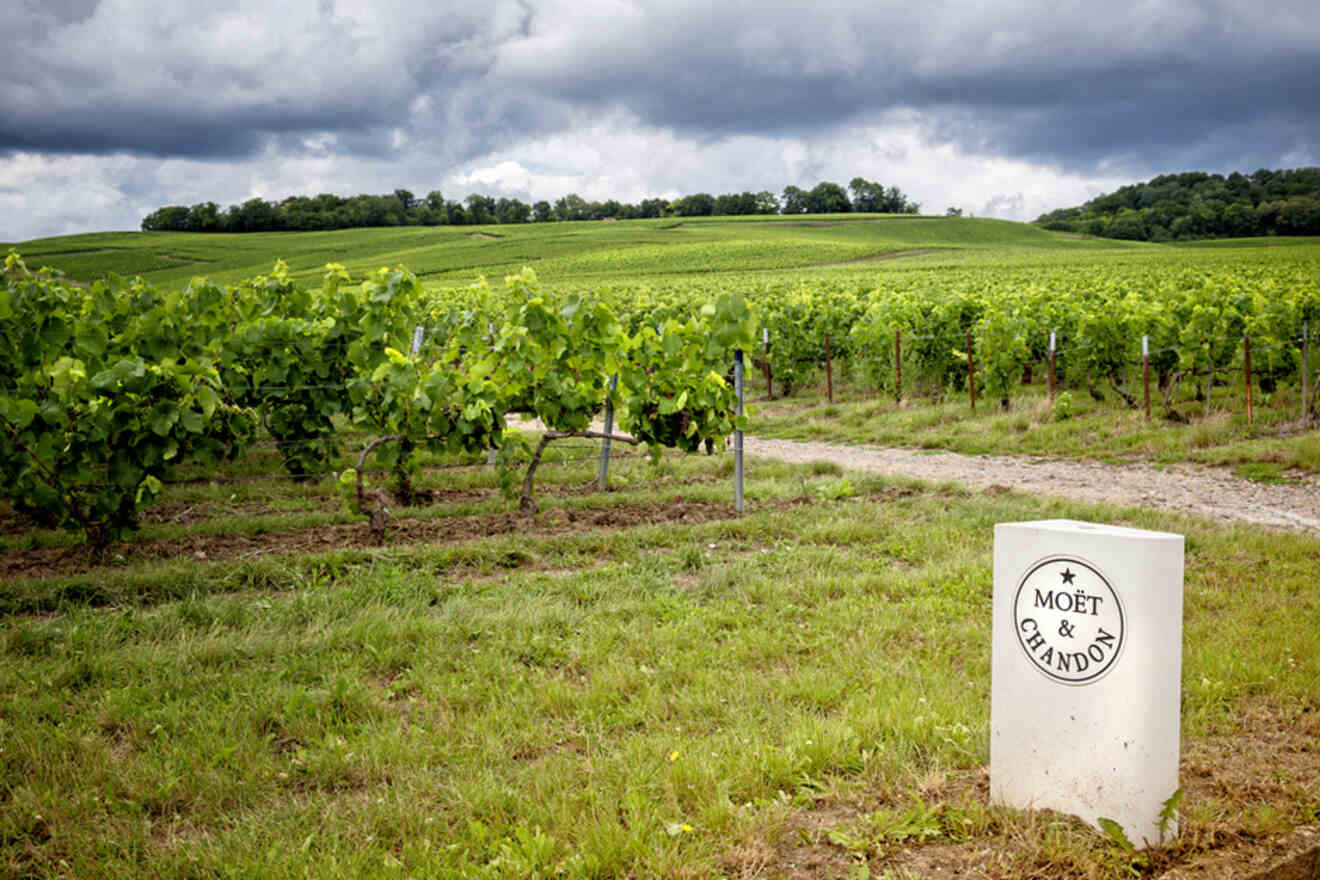 💡 Is the trip to Champagne worth the hype?
Absolutely! Not only because of the incredible and top-quality champagne and sparkling wine but also for the whole history of the area and the breathtaking landscapes you will see.
🚗 How long is the trip to Champagne from Paris?
The trip to Champagne from Paris by car is around 2 hours long! If you take the train from Paris, it takes you only 40 minutes to arrive in Champagne. But most tours offer transport!
🌞 What are the best private tours from Paris to Champagne?
We've listed the best private tours from Paris to Champagne in this article, you can book a private tour guided by a winemaker or a luxury private tour for you and your friends!
🌐 Is it possible to visit Reims and Épernay in a day?
Yes! There is a short distance between Reims and Épernay (27.5 km/17 miles), and the train between the two is only 40 minutes!
Conclusion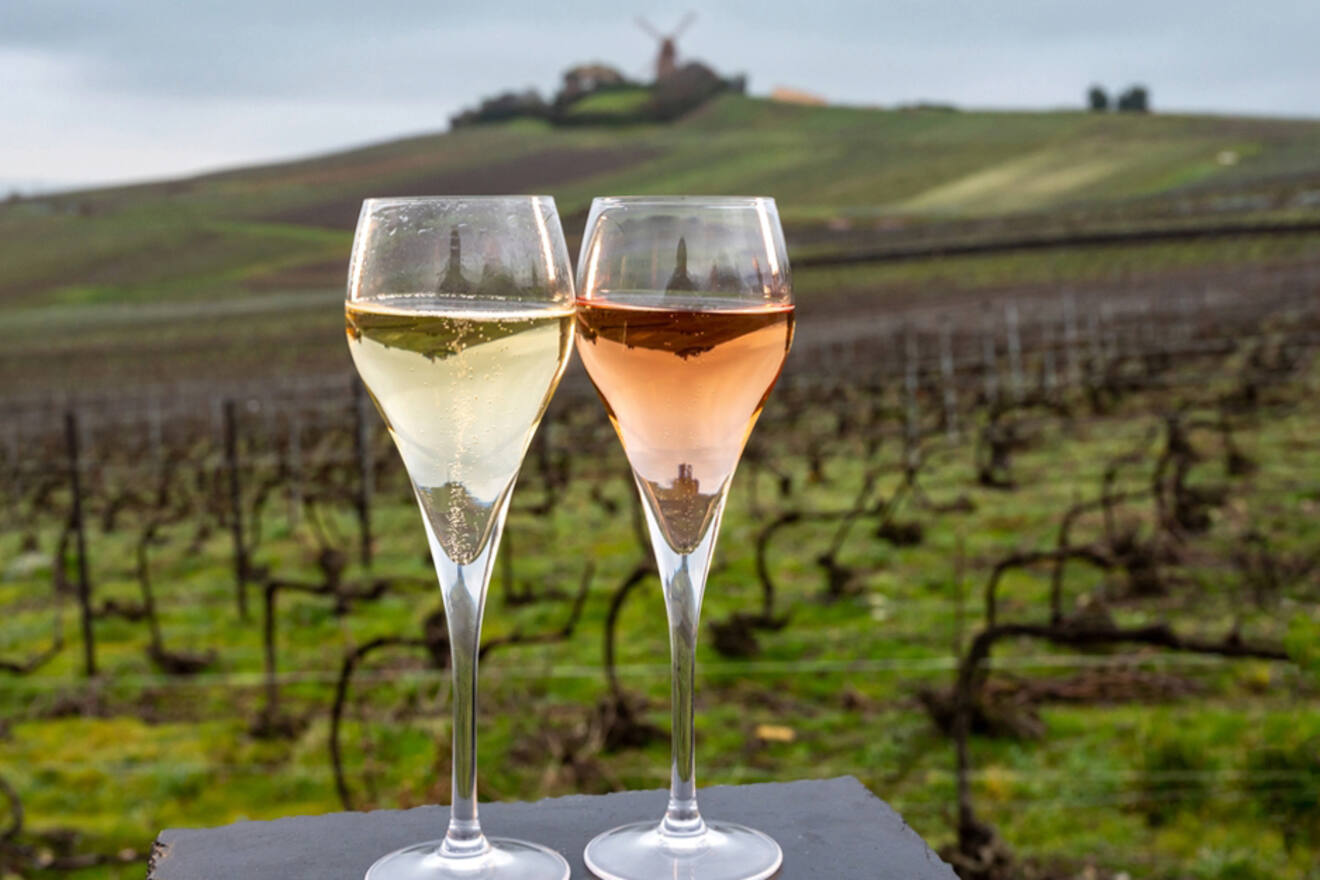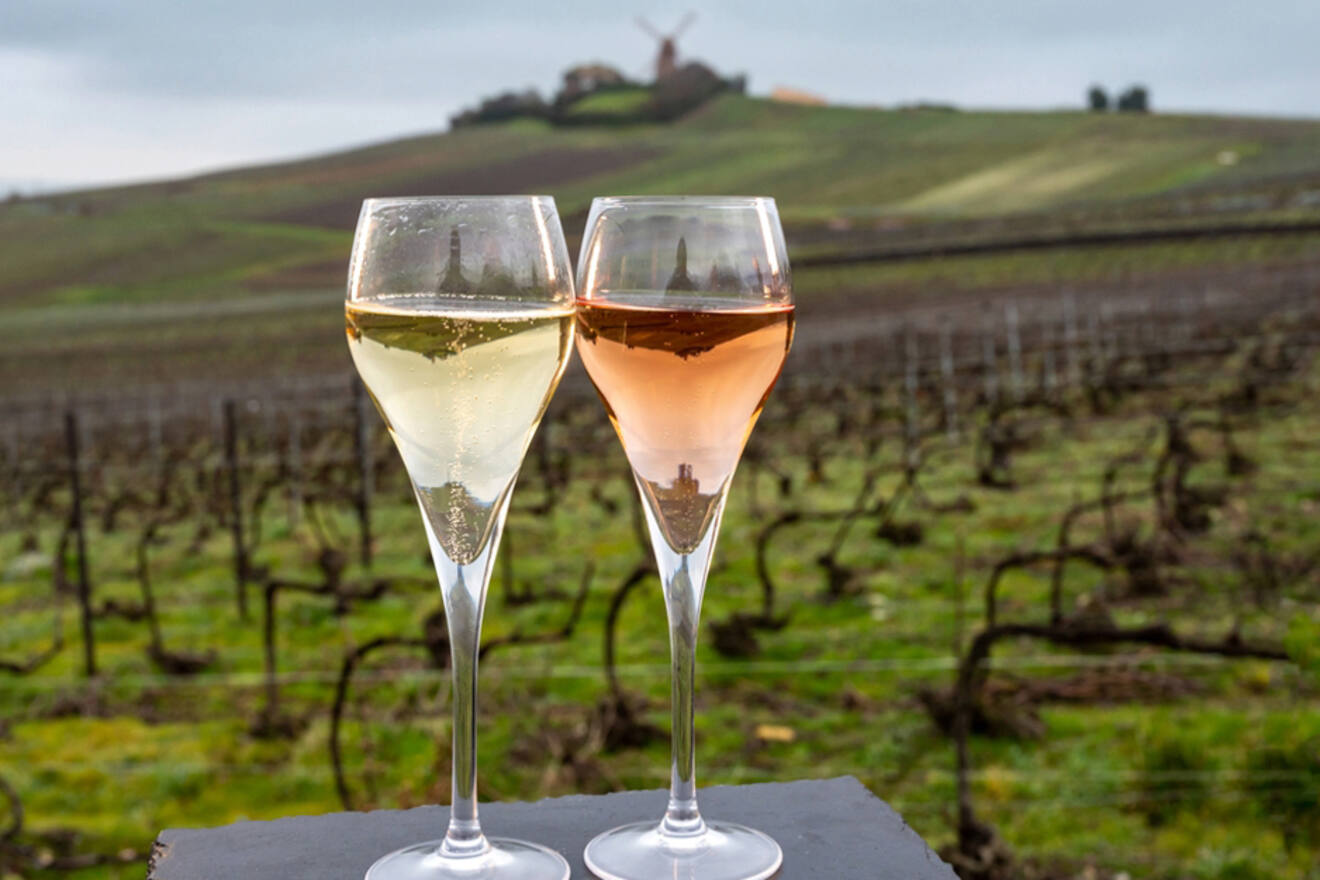 Mission accomplished with the best Champagne tours from Paris! With these top-day trips, you will learn about production methods, visit several vineyards, and taste champagne like a pro, guided by sommeliers!
Champagne is the only place where you can visit the most famous and prestigious Champagne houses. So save yourself a place in these tours and make your bookings before they sell out!
Ah! I am already daydreaming about green vineyards and movie-like landscapes with this post! Do you feel the same? Let me know in the comments when you are traveling to Paris and Champagne and if there is anything else you would like to know about the region or the tours! I will answer promptly!
Santé,
Daniela
---
Pin it for later!
Pin it for later!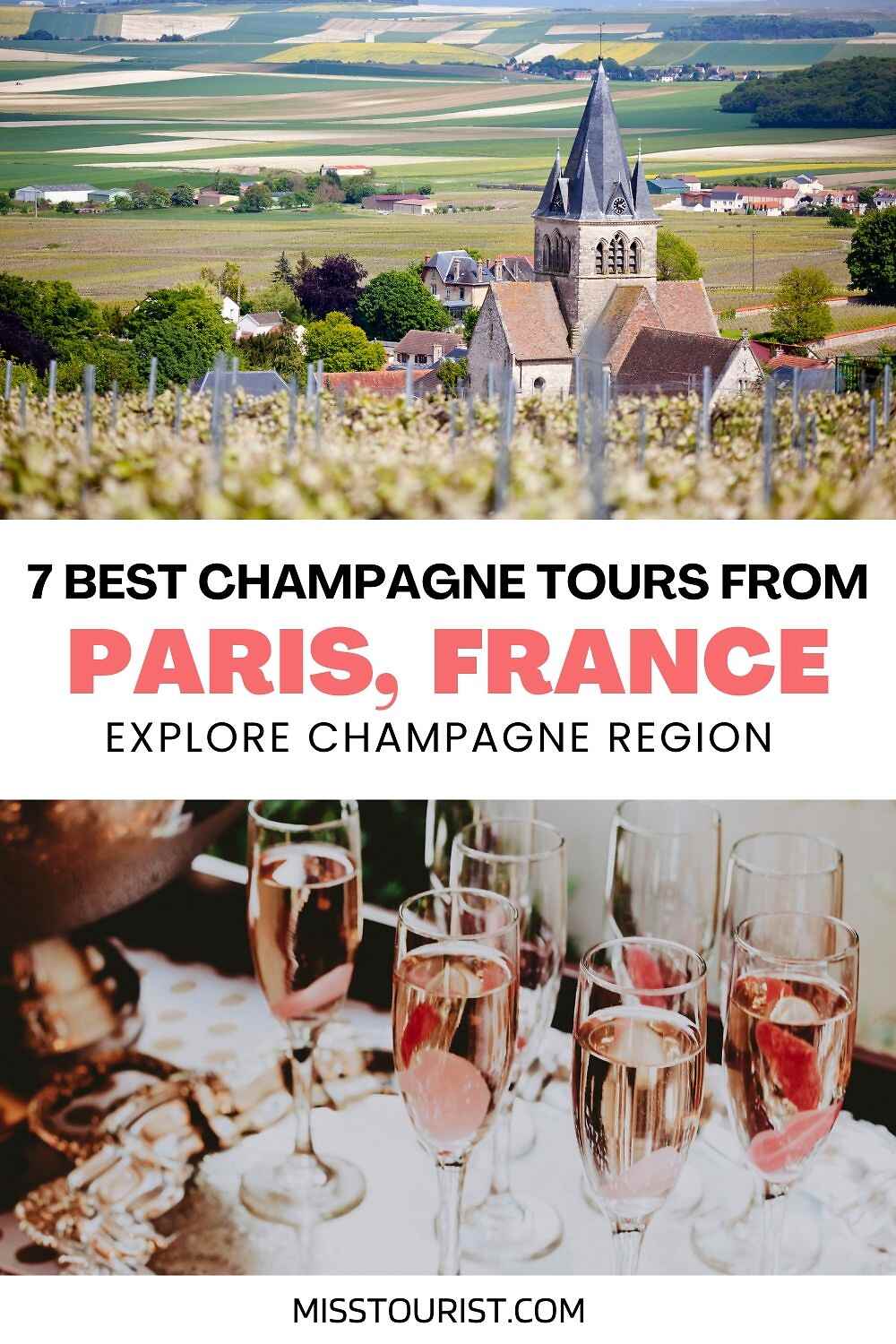 Products You May Like