Best Lisbon Tours ✔️ TOP 10 Picks You Shouldn't Miss!
Are you planning a trip to Lisbon and looking for a fun and informative way to explore this historic city? Look no further than Lisbon Tours!
Lisbon is home to a wealth of cultural and historical treasures, including several UNESCO World Heritage Sites, and a guided tour is the perfect way to experience all that this vibrant city has to offer. From its vibrant neighborhoods and charming cobblestone streets to its historic landmarks and delicious cuisine, this city has something for everyone.
I've spent countless hours researching and scouring the city to bring you the ultimate list of best tours in Lisbon. But be warned, Lisbon is a popular destination, and tours fill up quickly, so it's important to book in advance to avoid disappointment. Don't be that person who misses out on the chance to explore the winding streets of Alfama or taste the famous pasteis de nata at a local bakery.
Now, let's dive in!
If you are in a hurry
If you don't have time to read the whole post, check out the main tours to book for your visit to Lisbon:
1. Join a walking tour of Lisbon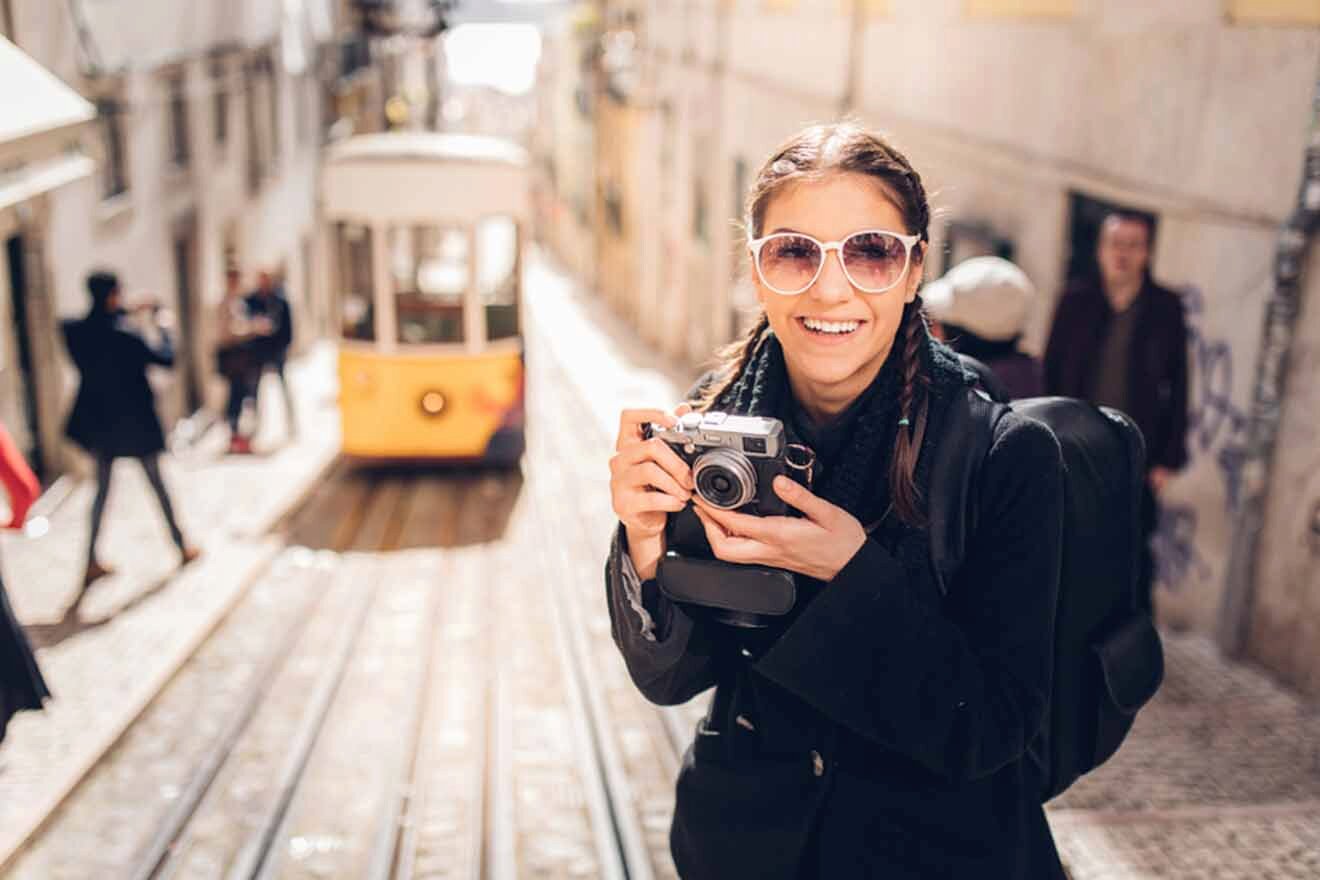 You thought choosing a hotel in Lisbon was hard? Wait until you see the array of walking tour options I've uncovered for you!
This 3-hour Lisbon essential tour will lead you off the typical tourist path and into the heart of Lisbon's oldest neighborhood. The escapade kicks off in the historic Bairro Alto, a gem teeming with tales of the city's evolution. After that, you can stroll through the garden of São Pedro de Alcântara.
Discover the Alfama district, a labyrinth of narrow streets, fado houses, and vibrant festivals. Lastly, arrive at the Lisbon Cathedral, a testament to the city's history and architectural evolution.
For exclusivity lovers, join this 3-hour private walking tour and enjoy a welcome drink while the guide takes you to see Lisbon's historic center and hidden corners, giving you a unique perspective.
If you are on a budget, you can always choose a free walking tour.
2. Taste the best local delicacies on a food tour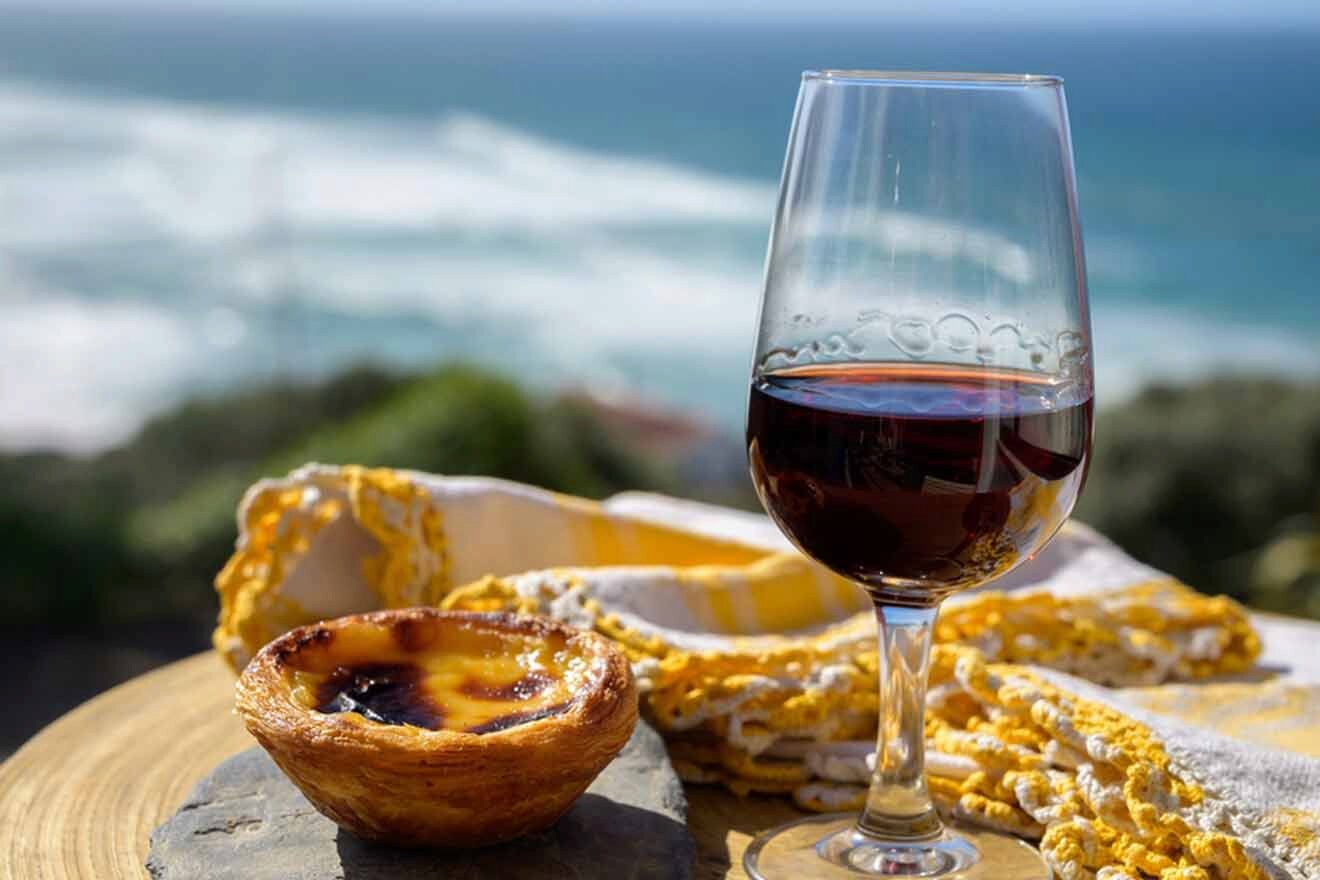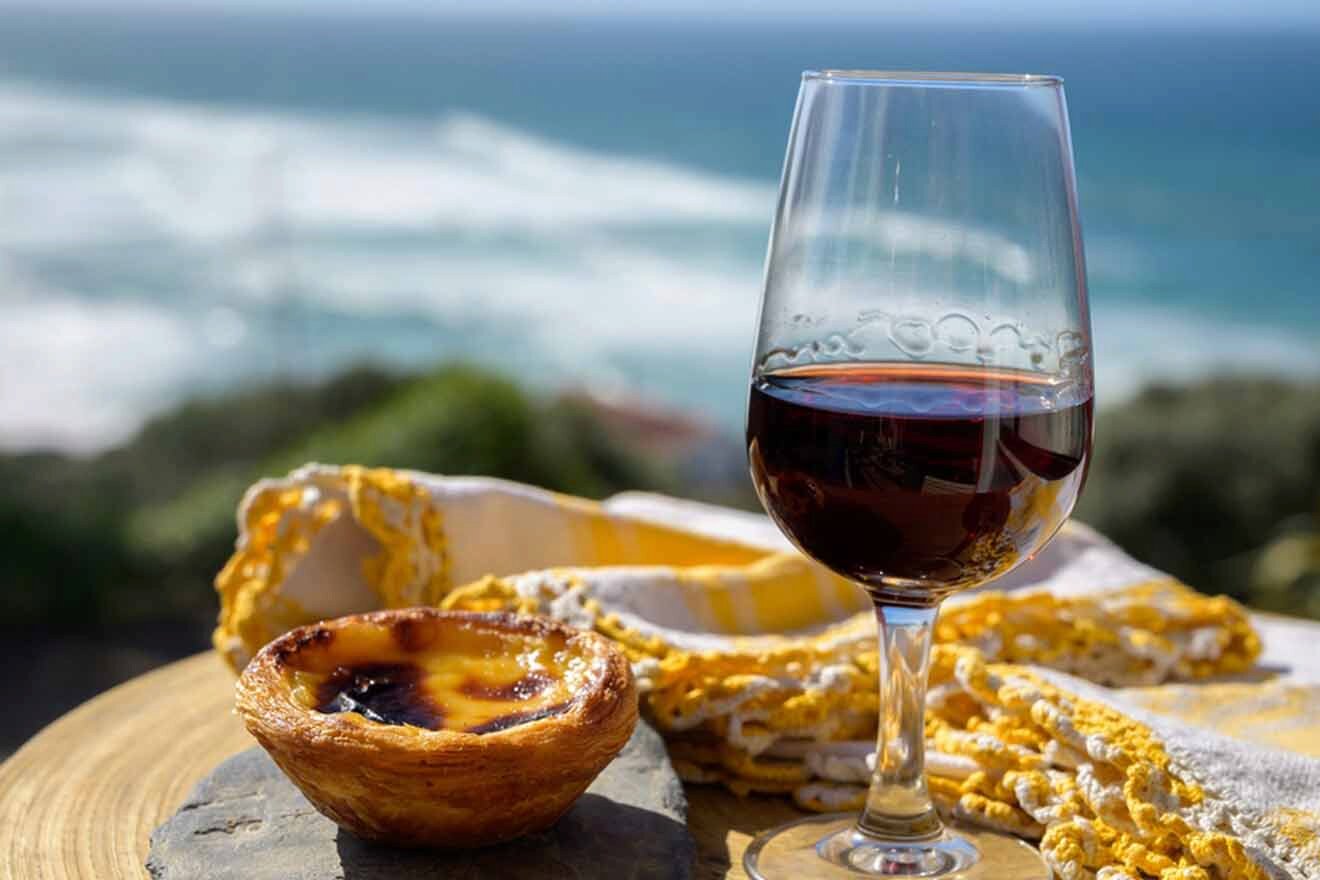 Looking for an unforgettable food tour experience in Lisbon? Look no further than this 3-hour food tour that includes wine tasting as well.
During this tour, you'll get to taste some of Portugal's most delicious and unique gourmet foods, including cheese, pastries, Port, and cherry brands.
You'll also visit some of the best food purveyors and restaurants in Lisbon, where you'll learn about the history and culture behind each dish. With a limit of 15 people, you'll have plenty of opportunities to ask questions and interact with the local guide.
Want to experience the best food that Lisbon has to offer without having to socialize with strangers? Look no further than a private half-day tour! No need to worry about choosing the right eateries – the tour guide will handpick local favorites just for you.
3. Discover Sintra's Pena Palace on an amazing day trip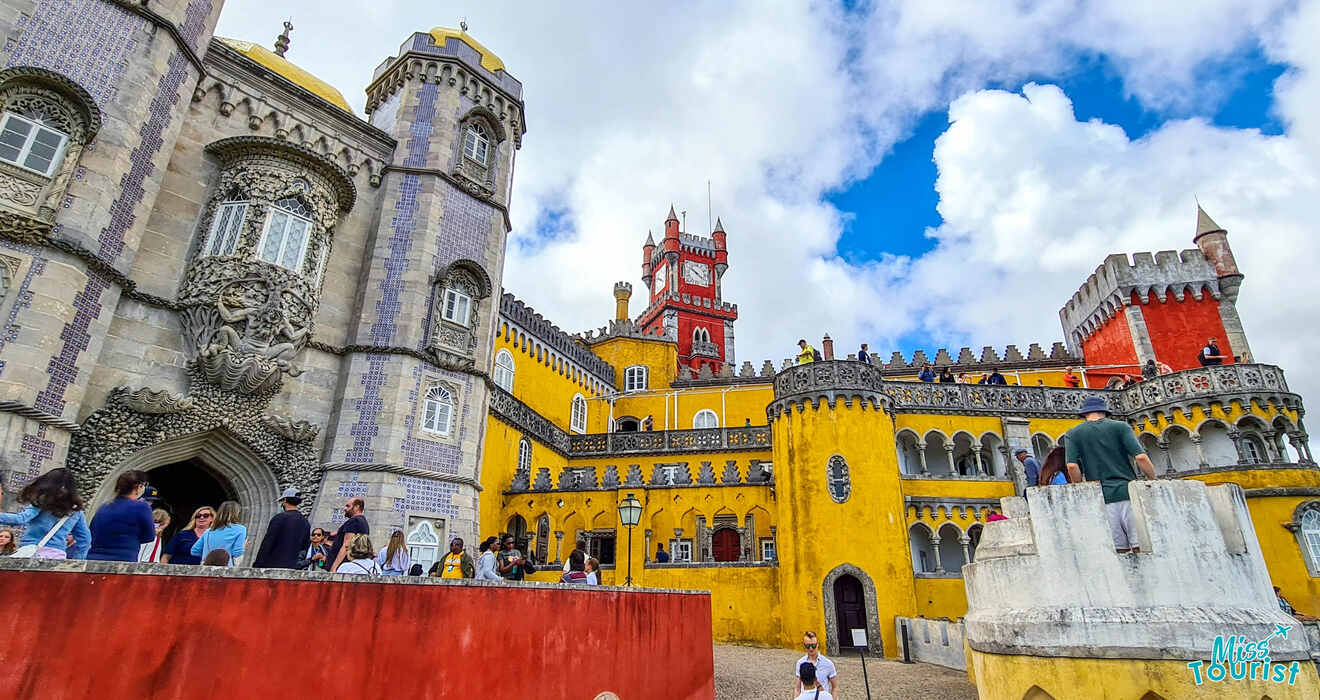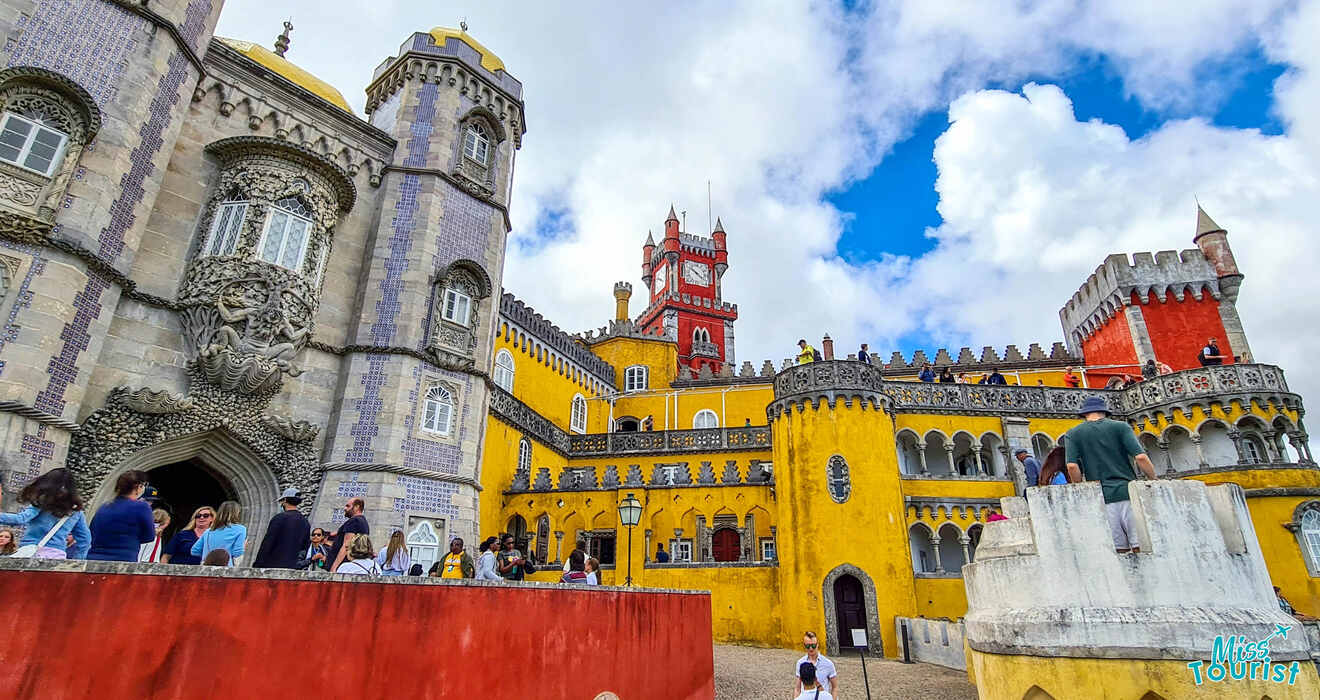 Get ready for a full-day tour that will take you from Lisbon to some of Portugal's most popular locations!
Explore Sintra's historic center and its lavish interiors, lush gardens, and fairy-tale-like appearance. With the freedom of choice, you can decide whether you want to tour the colorful Pena Palace and Pena Park or have some extra free time to wander on your own.
Head over to Cabo da Roca, the westernmost point of continental Europe, and marvel at the impressive views of the ocean crashing against the high rocky cliffs.
Last but not least, arrive in Cascais, a charming resort town on the Portuguese Riviera. Wander through the beautiful city center, and check out the luxury marina, charming fishing port, and restored fort that houses many local craftsmen.
Relax on board our air-conditioned vehicle and take in the breathtaking views of the Portuguese coastline as you make your way back to Lisbon.
4. Discover Lisbon's best street art scene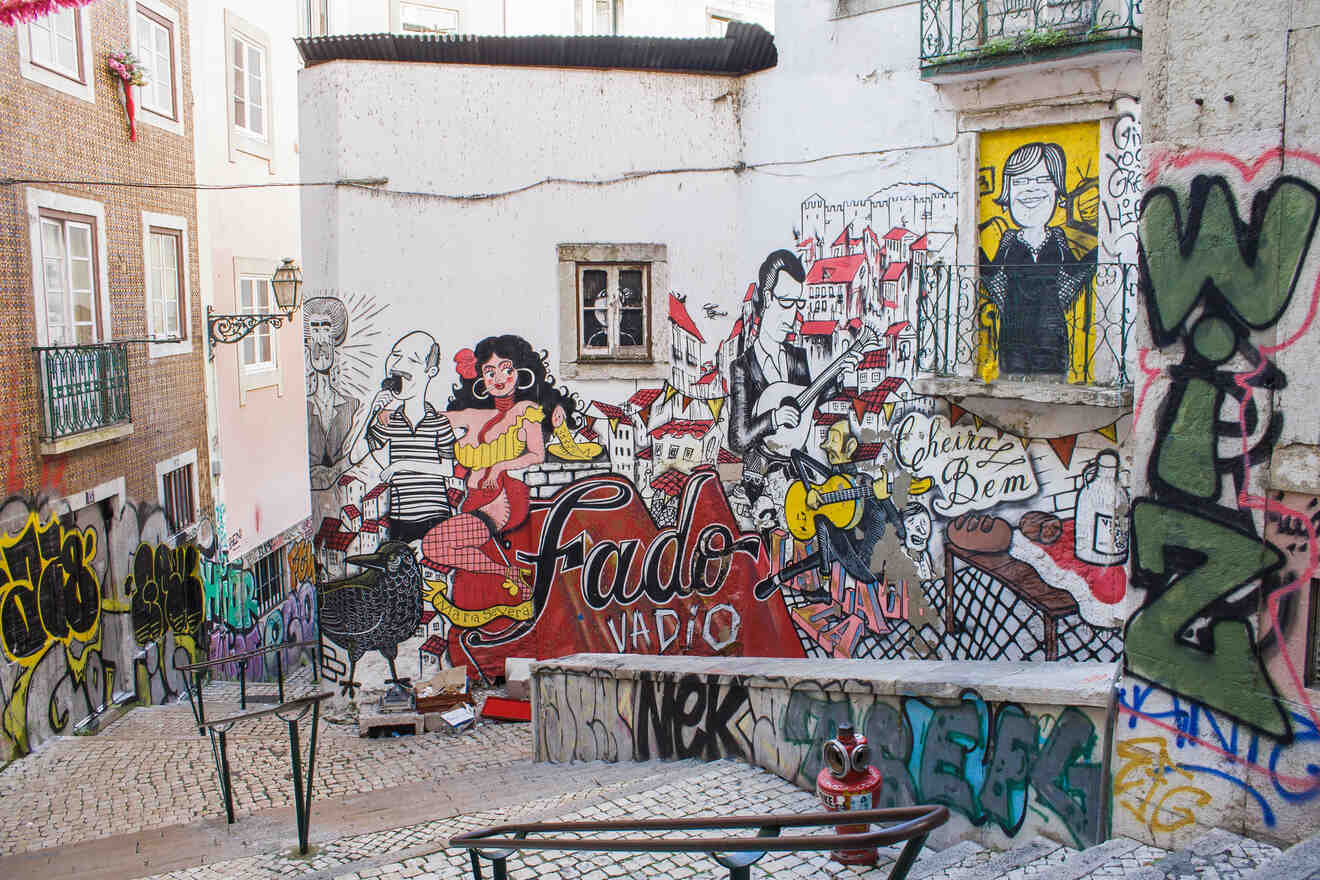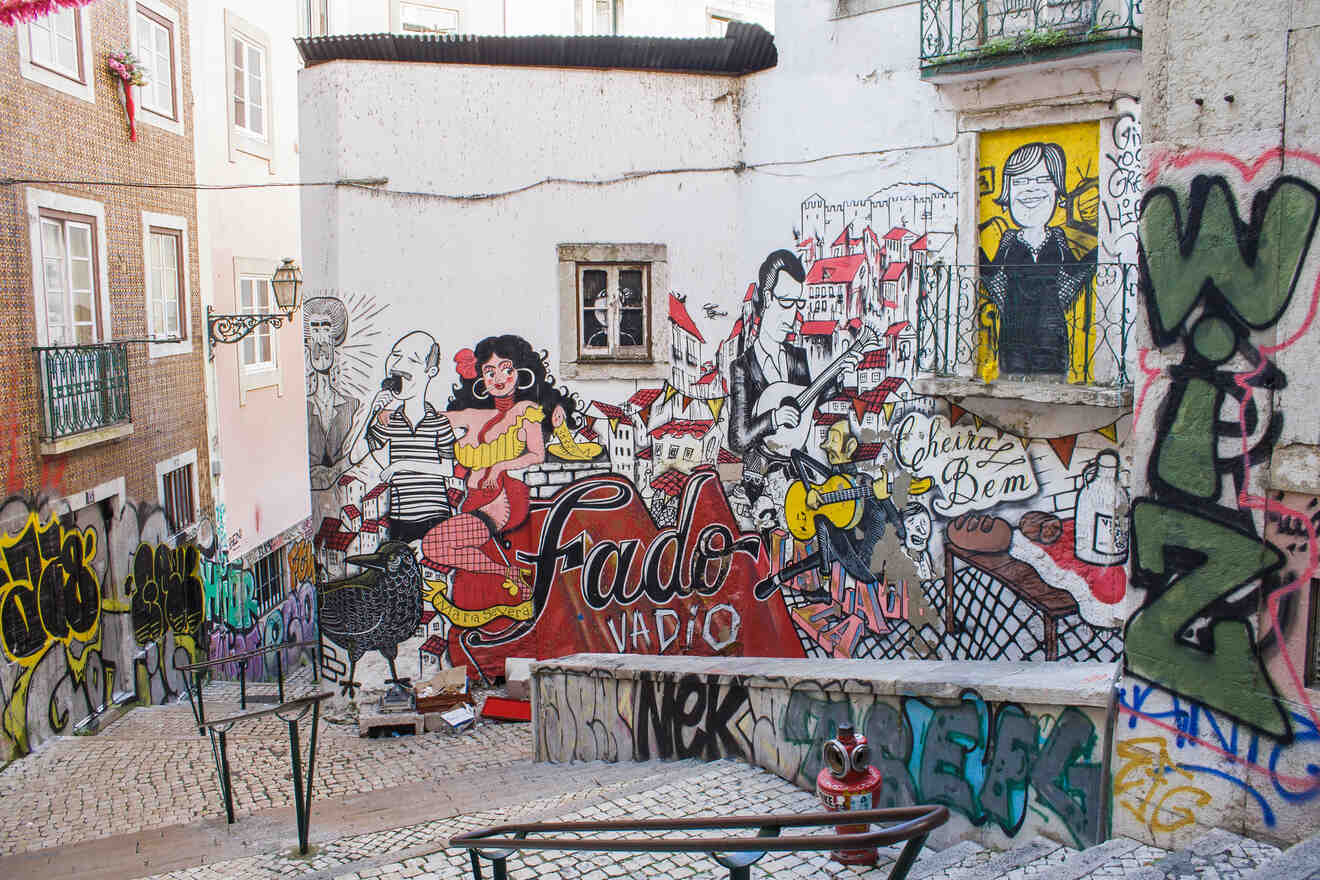 When looking for sightseeing tours in Lisbon, don't miss out on the 3-hour street art tour. You'll be led by a street artist who knows all the best spots to catch a glimpse of the city's most stunning murals and street sculptures.
You'll go through an open-air gallery of some of today's most innovative urban street artists. From whimsical lizards and horses adorning the sides of entire buildings to powerful political and social statements like Obey's "Revolution Mural", you'll be surrounded by an explosion of color and creativity.
Get lost in the hidden alleys of the old town and discover small masterpieces that are often overlooked by the average tourist.
Whether you're an art lover or just looking for a unique way to experience Lisbon, this tour is perfect for anyone who wants to see the city in a new and exciting way.
5. Explore Lisbon's seven hills on an electric bike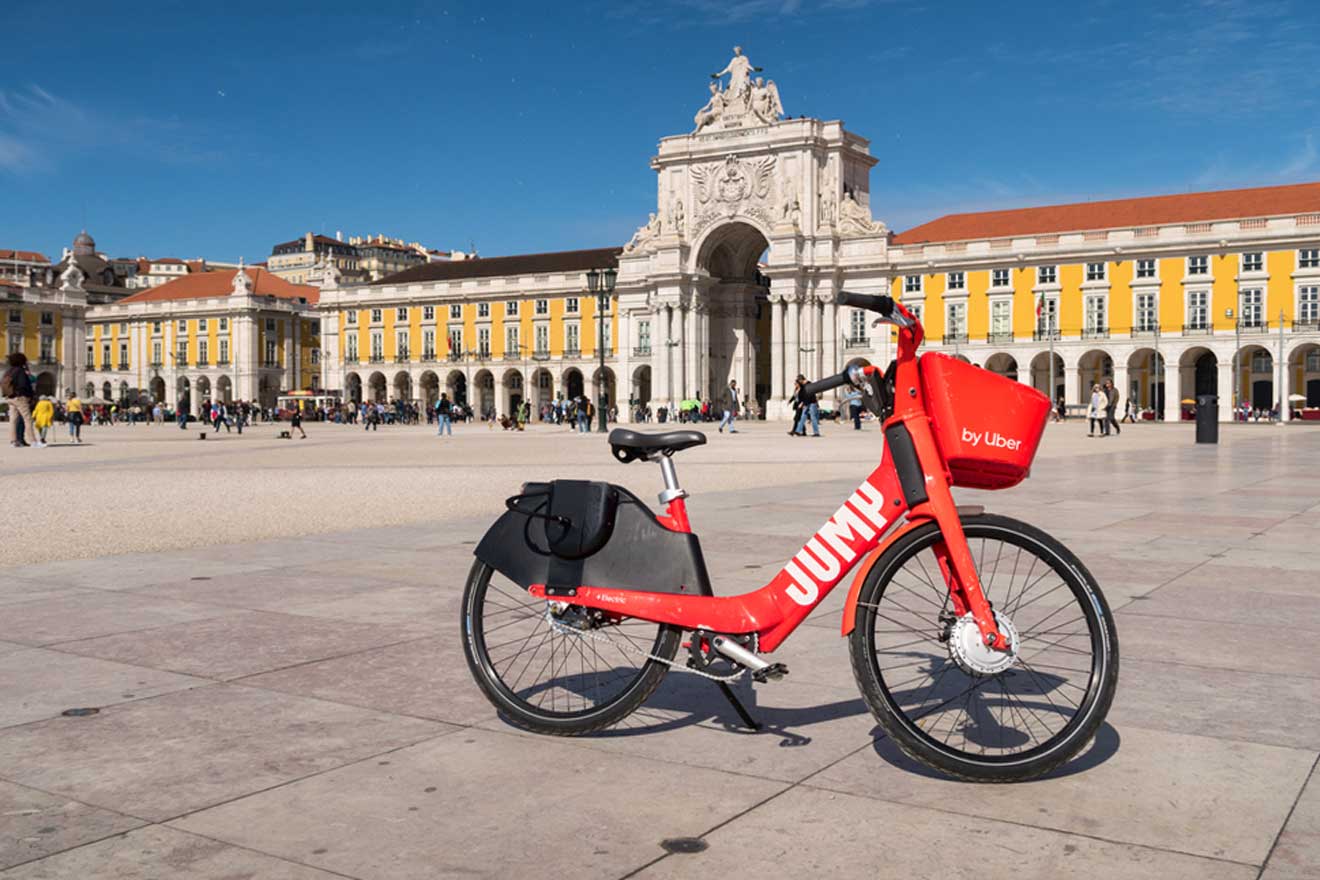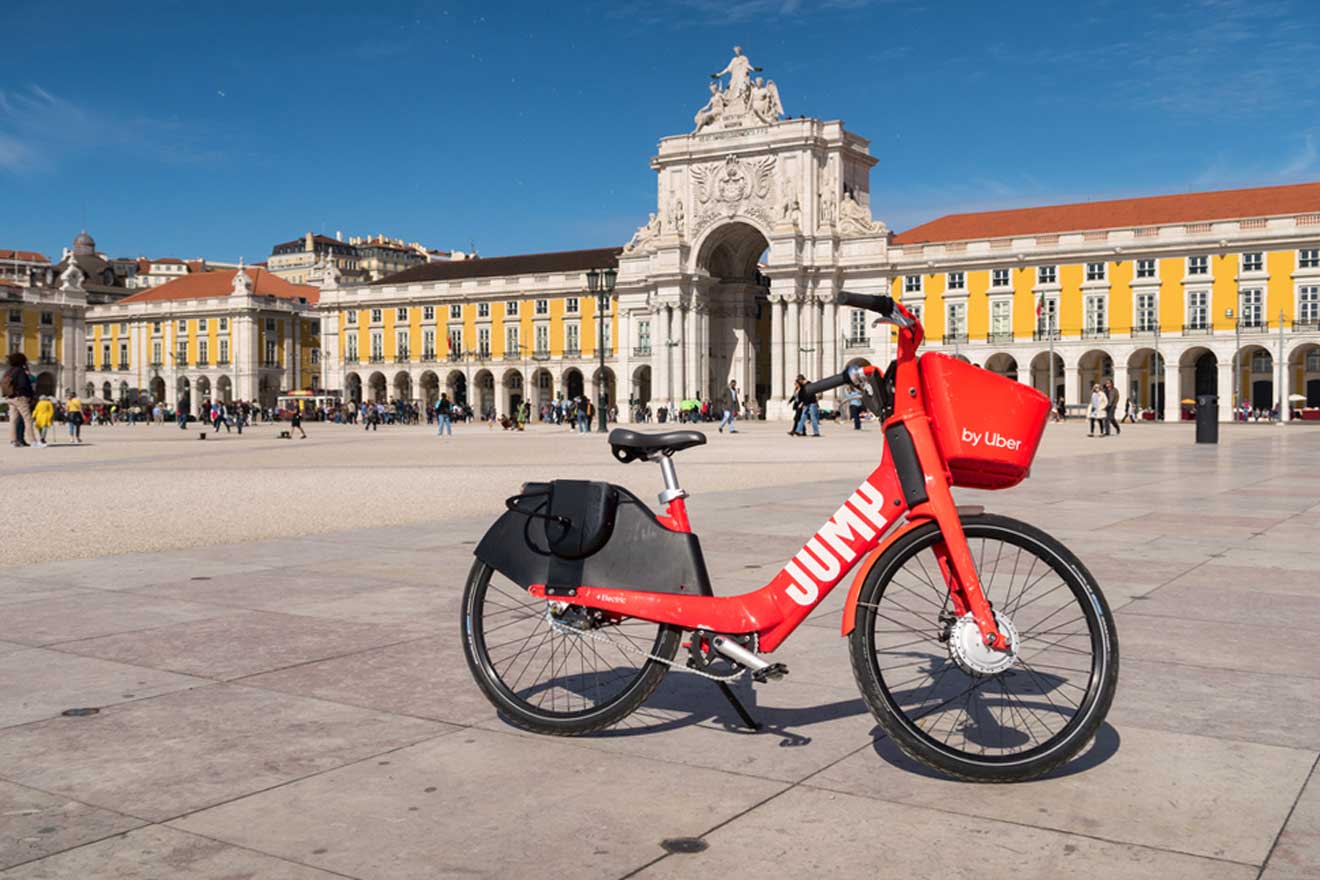 Get ready to feel like a superstar as you effortlessly glide through the hilly streets of Lisbon on a retro-chic electric bike! This 2.5-hour scenic ride will take you on a sightseeing adventure that's way more exciting than your average tour.
You'll be taken through the winding alleys and hidden gems of Alfama, Mouraria, and Graça, some of the most traditional neighborhoods in Lisbon. You'll be cruising past antique shops and enchanting restaurants, taking in the sights and sounds of the city like never before.
But the real magic happens when you reach the panoramic observation points – it's like stepping into a postcard!
And if you're a romantic at heart or just prefer exploring under the stars, this 3-hour night tour is perfect for you. Get ready to fall in love with Lisbon all over again on this magical nighttime electric bike tour!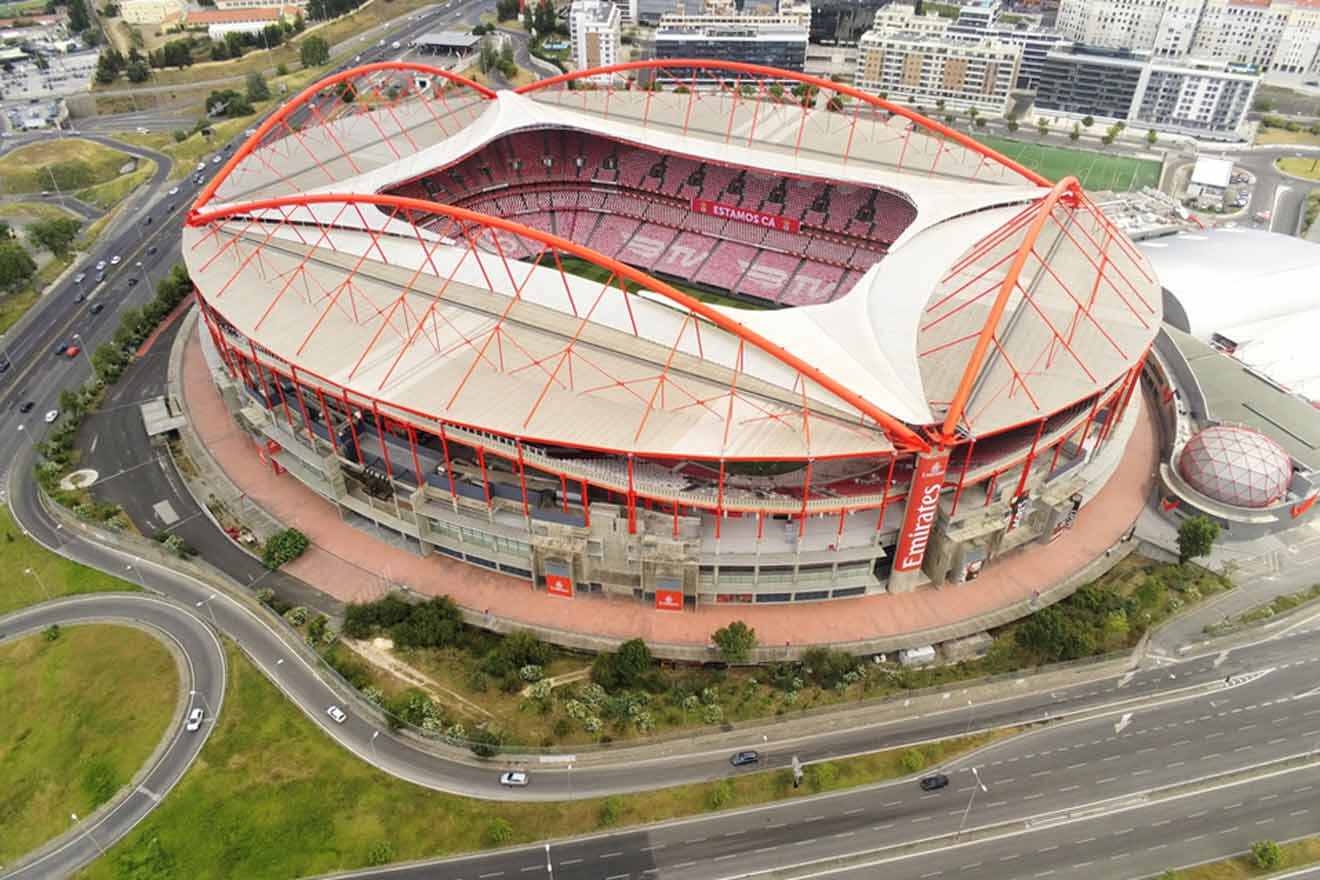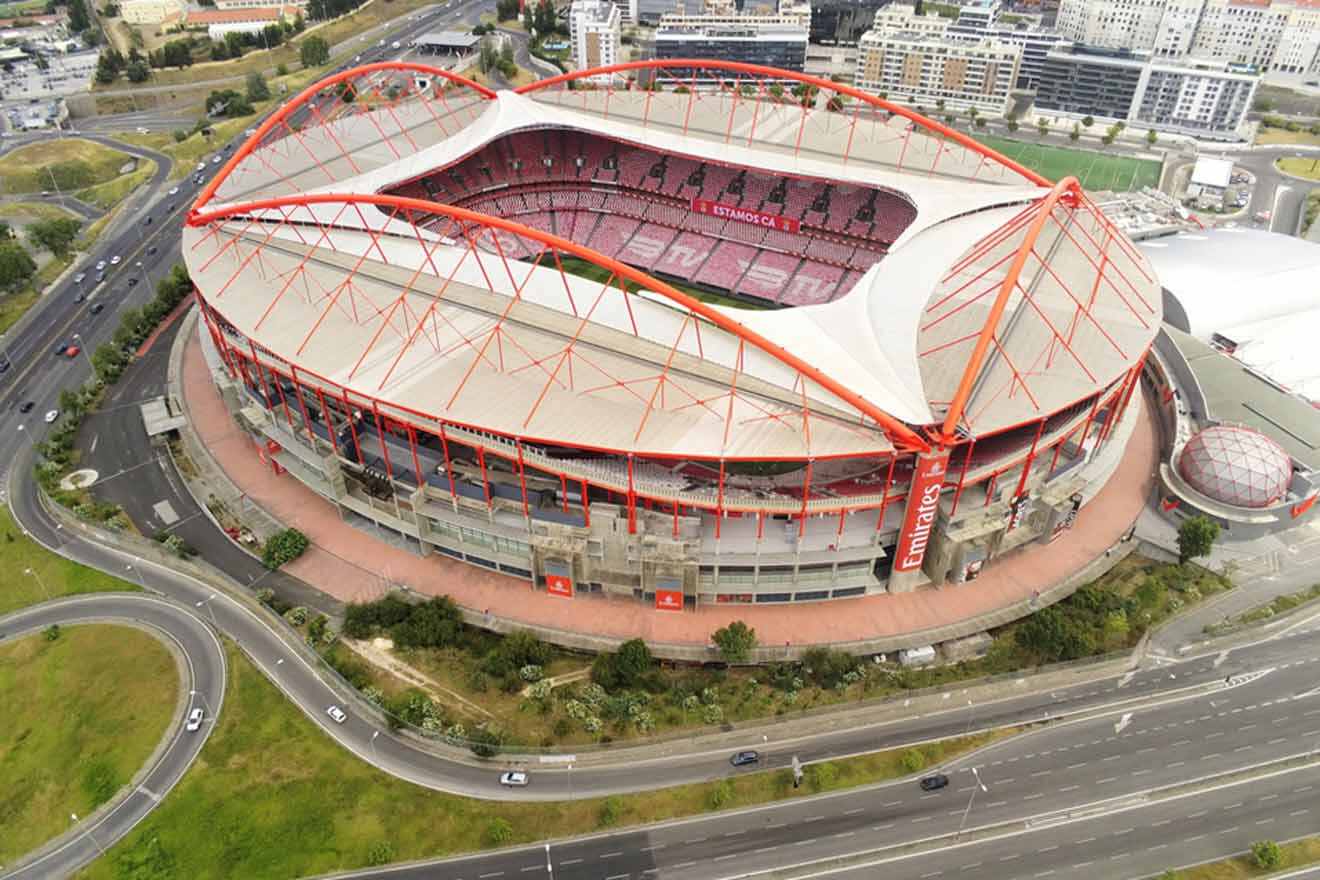 Join a guided tour of the Luz Stadium, the legendary base of SL Benfica Football Club – one of the most renowned clubs in the country.
Explore the largest and most modern stadium in the country, where the 2014 Champions League final took place. Take a stroll around the pitch, check out the press room and changing rooms, and snap a selfie with the official mascot of Sport Lisboa and Benfica.
And that's not all – you'll also get to follow the footsteps of legends like Eusébio, Paulo Futre, and Mantorras at the museum (ticket included). Learn about the history of Benfica and the landmark moments in the world of soccer, all through modern multimedia technology.
You can also take a private tour on which you'll get to see the players' training areas and locker rooms and even walk out onto the pitch. This tour includes a personalized experience with your expert guide.
7. Sail away and discover Lisbon's iconic landmarks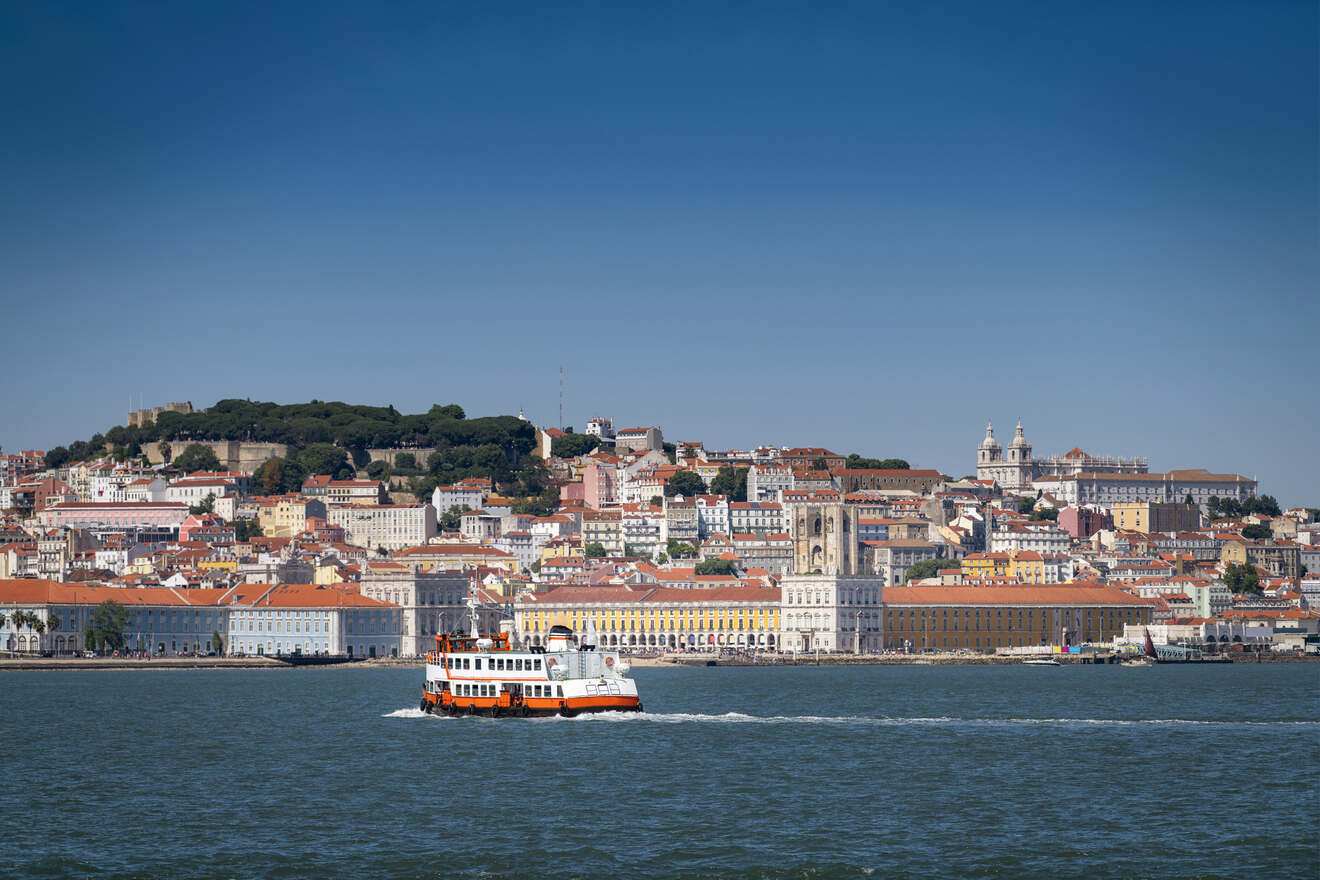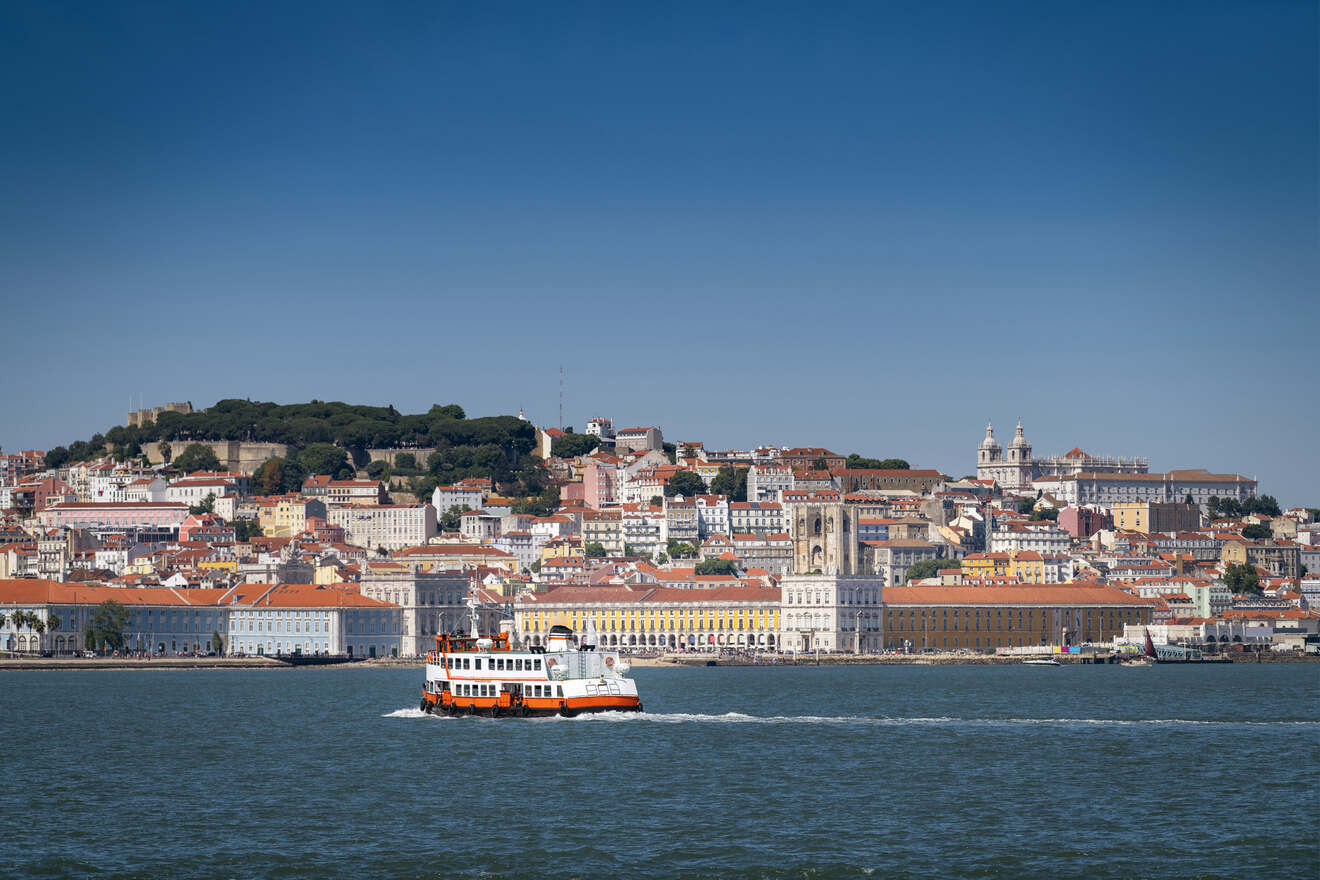 One more Lisabon essential tour you can't miss is the 1-2 hour cruise tour. Set sail down the Tagus River, passing by the famous Monument of Discoveries and gliding under the stunning 25 de Abril Bridge. As you continue to the river Tejo, you'll be able to admire the city's unique and diverse architecture from the comfort of your boat.
You can even lend a hand and help sail the boat or just kick back and relax on deck. You'll get to take in even more iconic landmarks like the Christ the King statue and the Belem Tower monument.
Looking for a more lively option? Take a sunset cruise tour. You'll be spotting iconic sights left and right. You'll be doing it all while enjoying a drink included in the price of your ticket! Take your moves to the onboard dance floor and dance the night away!
8. Experience the magic of Fado music
Are you ready to experience the heart and soul of Lisbon? Look no further than the 3-hour unforgettable Fado show!
Fado music is more than just a sad song – it's a representation of the Portuguese spirit and mentality. You'll feel goosebumps as you experience this traditional music for the first time.
You'll have a front-row seat to the show, complete with one drink and delicious appetizers to enjoy throughout the performance at a typical Portuguese restaurant.
Plus, you'll be guided by an expert local guide who will share all the history and help you fully appreciate the magic of Fado.
It's no wonder Fado was declared part of the Intangible Cultural Heritage of Humanity by UNESCO – it combines nostalgia, Portuguese pride, and hope in a way that will leave you feeling truly moved. And with the iconic Amália Rodrigues as its epitome, you know you're in for a musical treat.
9. Discover Lisbon's best views with a 3-in-1 tour pass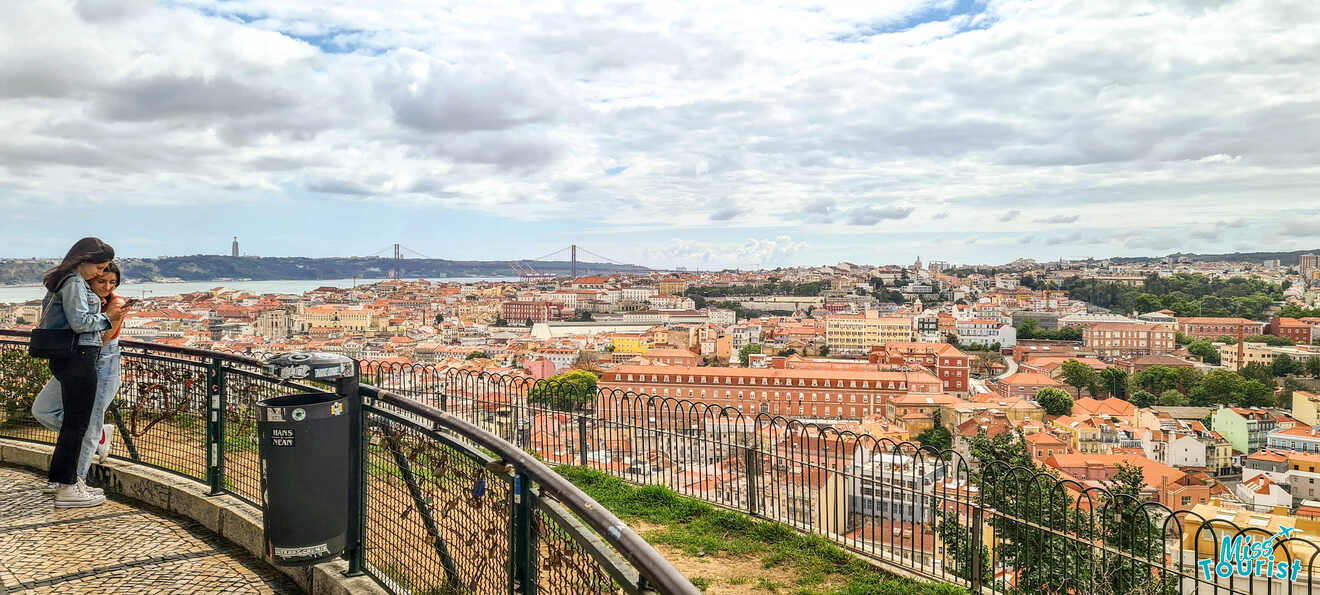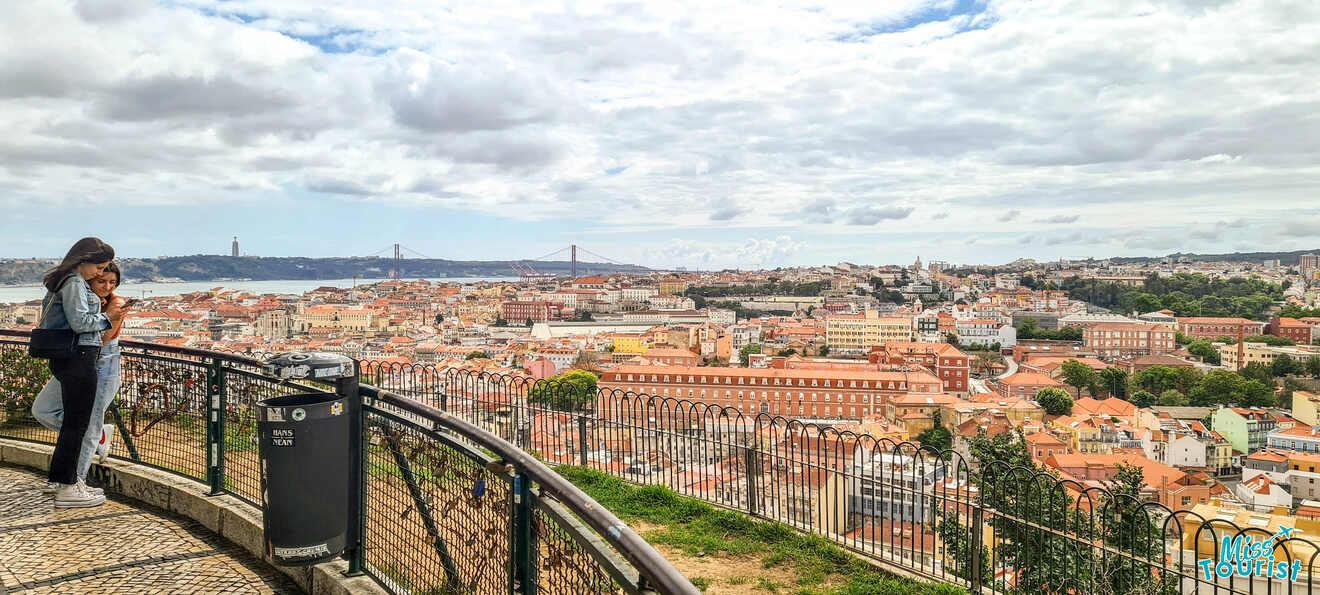 Get ready to explore like never before with a 48-hour ticket to 3 amazing tours in Lisbon! From the city's most historic neighborhoods to its bustling modern areas, you'll see it all with ease.
Ride a historic tramcar, the traditional transportation in Lisbon, and feel like you've traveled back in time. Hop aboard an open-top double-decker and take in the main squares, avenues, and monuments with your trusty audio guide by your side.
But the fun doesn't stop there – with access to the city's public trams and funiculars, you'll be able to climb to the top of the Santa Justa Lift for breathtaking views. And with discounts at museums, restaurants, and bars, you can save money while you explore.
Discover interesting neighborhoods like Alfama, Baixa, Mouraria, Chiado, Lapa, and Estrela onboard historic vintage trams. This is a unique opportunity to experience the true essence of Lisbon, Portugal.
10. Fly over Lisbon's iconic landmarks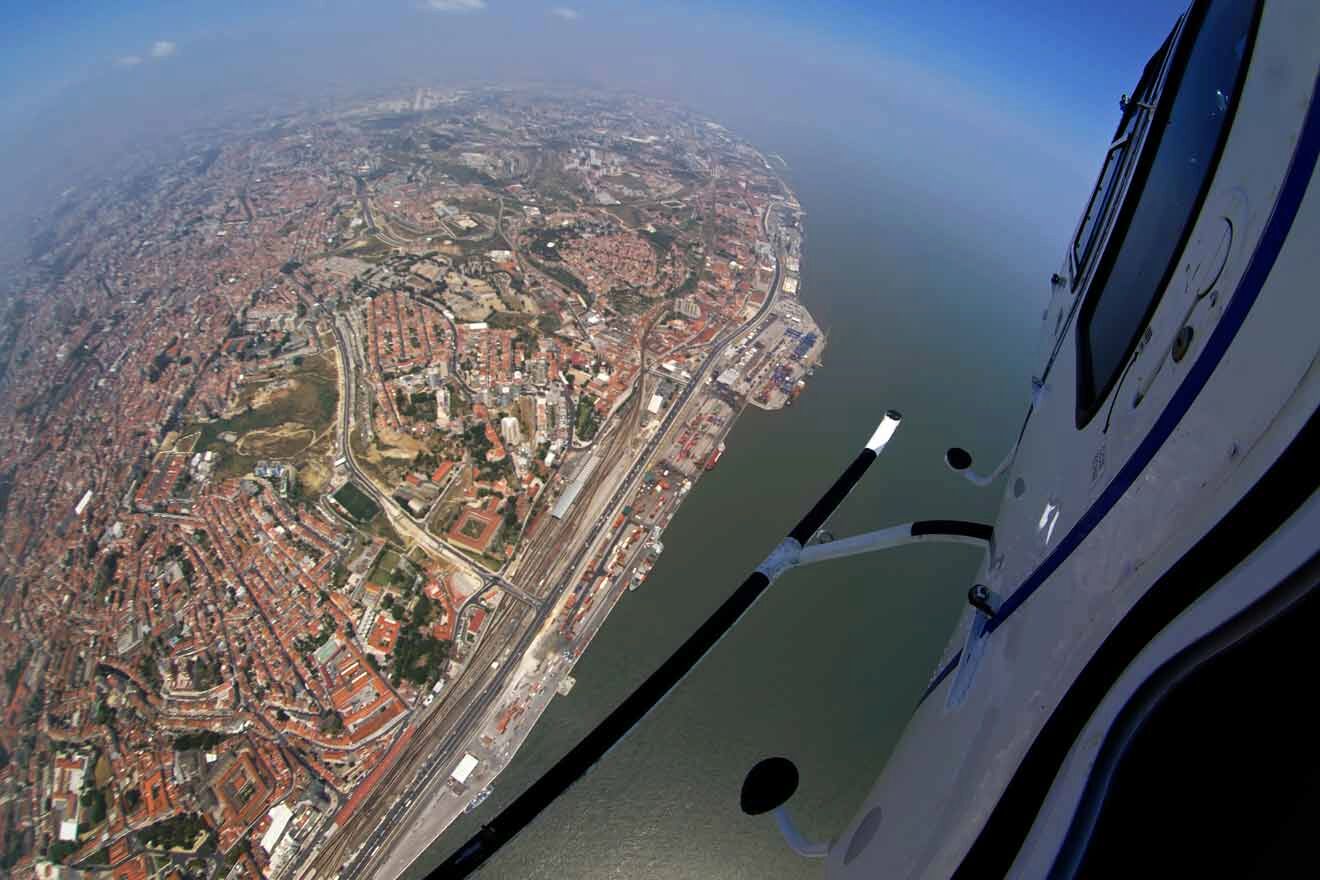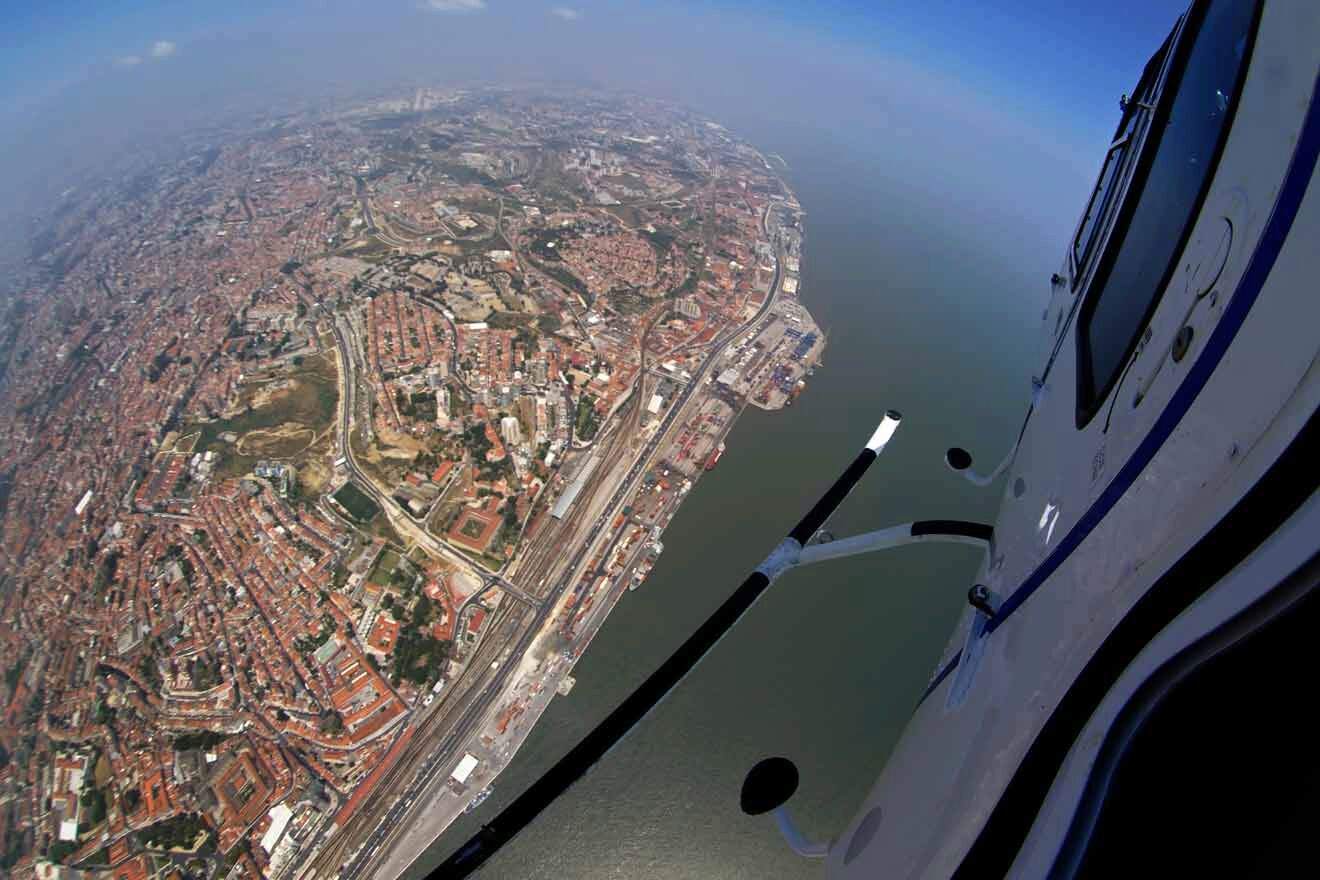 Get ready to take your Lisbon adventure to new heights with a thrilling helicopter flight! Hop on board and get ready for a memorable 6-minute journey that will take your breath away.
From the Belém Tower to the Jerónimos Monastery, you'll see all of Lisbon's landmarks in one glance. And once you arrive at the 25th April Bridge, get ready for a close-up view of the iconic Christ King Monument.
But the real highlight of this tour is the breathtaking panoramic views of the city and the Tagus River. It's the perfect way to see Lisbon from a new and magical perspective that you'll never forget.
This tour isn't exactly kid-friendly, so if you've got little ones with you, it might be best to sit this one out. However, this tour is an absolute gem for solo travelers looking to explore and have a blast.
FAQs about Lisbon tours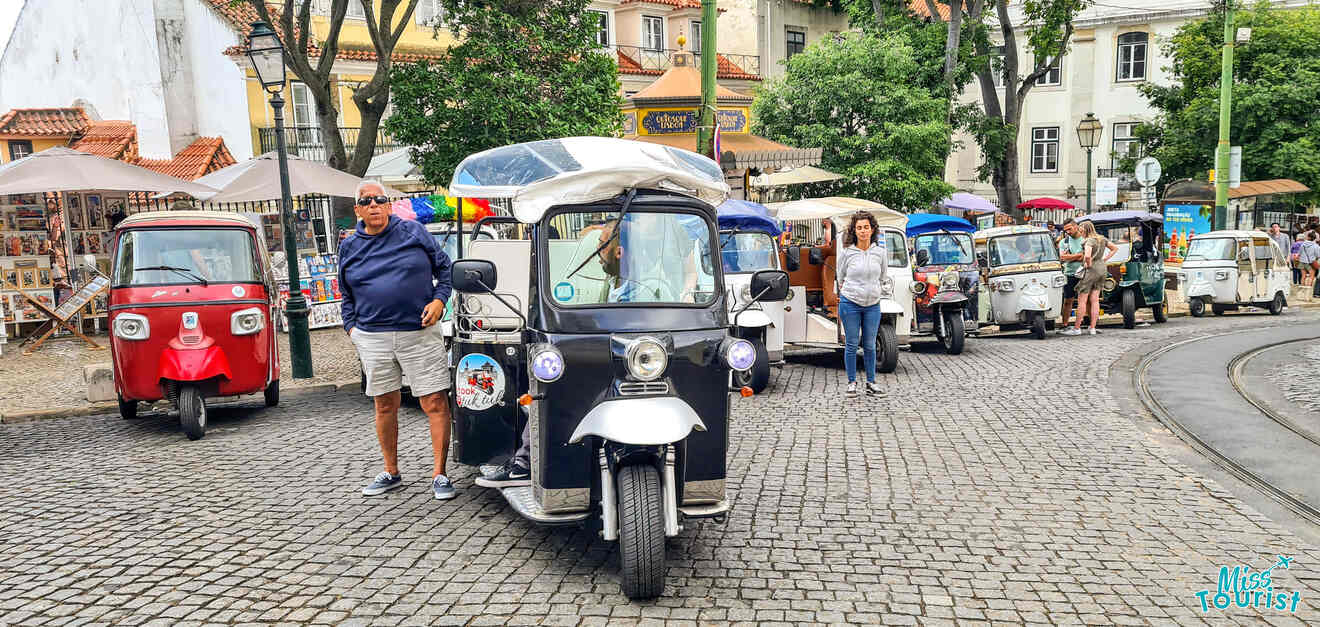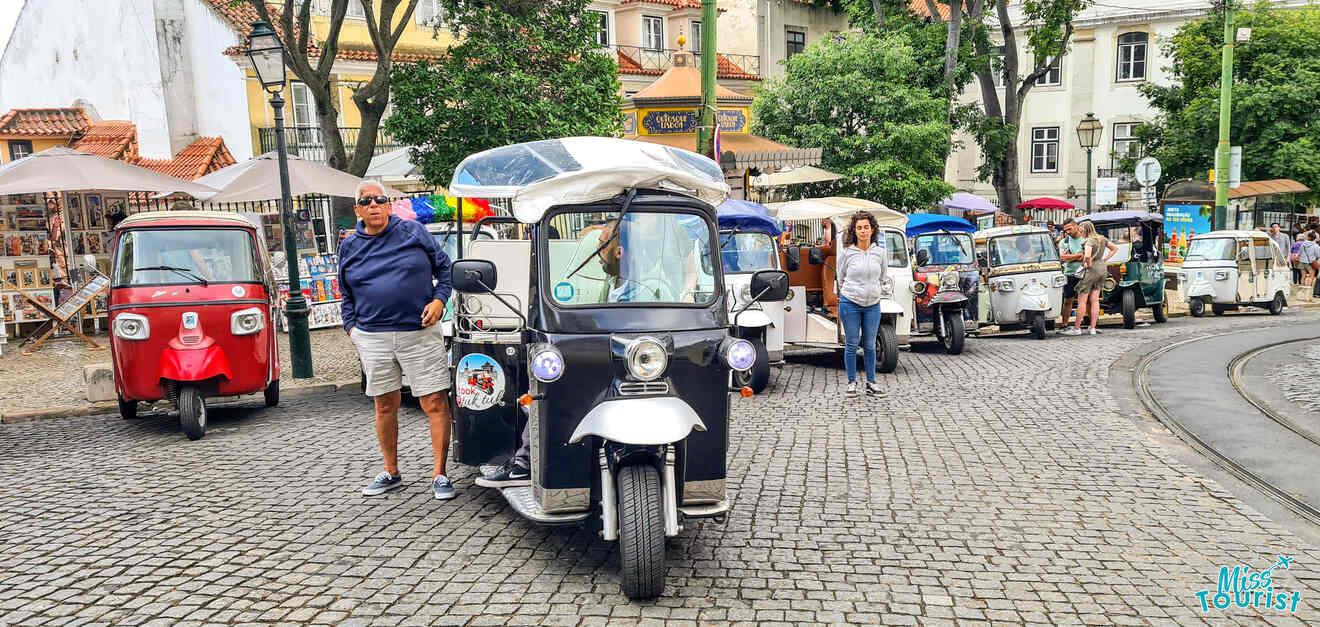 📅 How many days in Lisbon is enough?
Around 3 days are enough for Lisbon. You can extend your stay if you want to go on day trips like the Pena Palace trip, etc.
🧭 Do I need a guide in Lisbon?
The short answer is yes. Taking guided tours is always a good idea. For example, street art tours and walking tours offer insider tips only a local would know.
🆘 Is Lisbon a safe city to visit?
Lisbon is generally a safe city, but visitors should still exercise caution and be aware of pickpocketing and petty theft in crowded areas.
🍲 What are some popular local dishes in Lisbon?
Some popular local dishes in Lisbon include bacalhau (salt cod), grilled sardines, and pastel de nata (custard tart). This food tour can take you to taste all of these.
Conclusion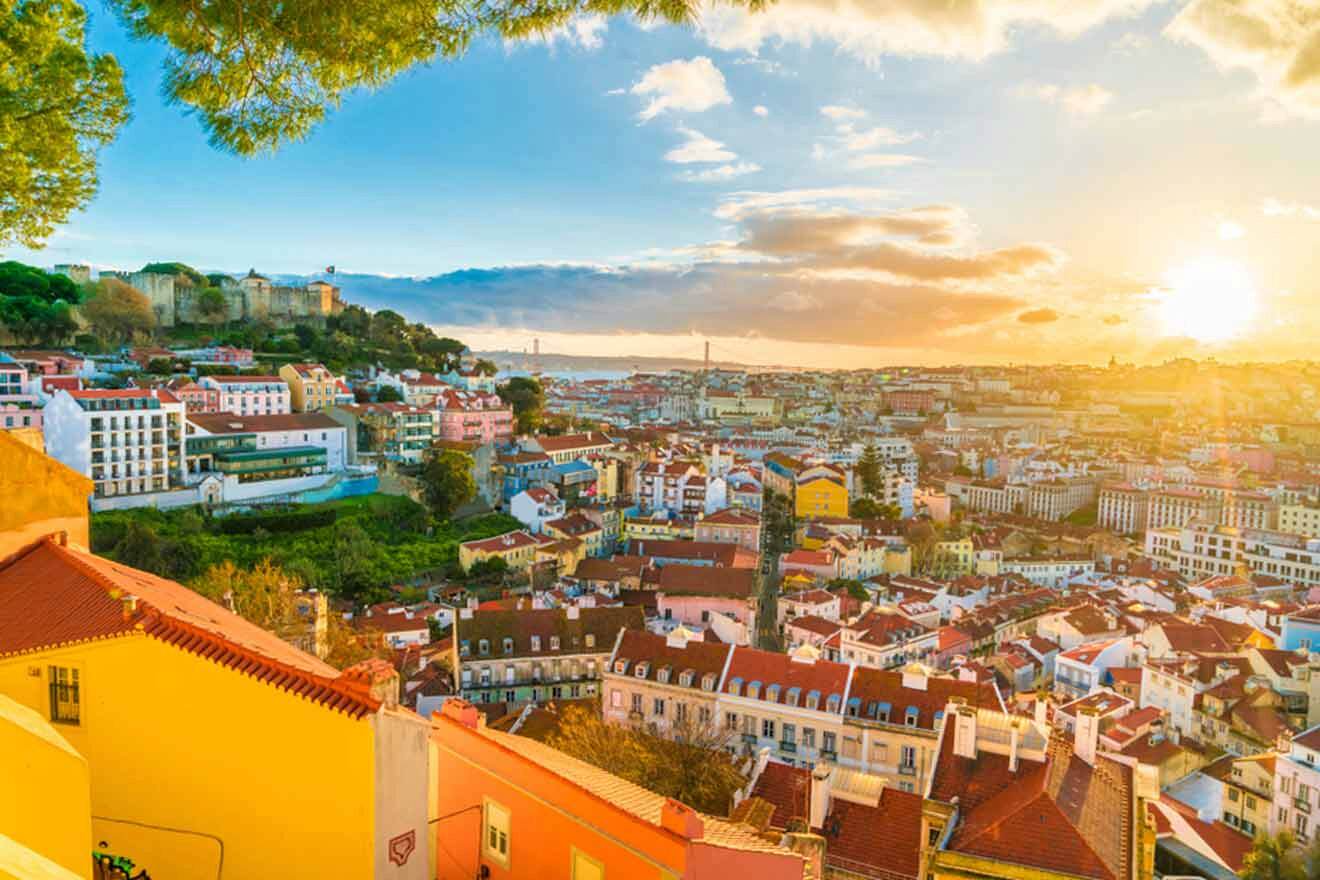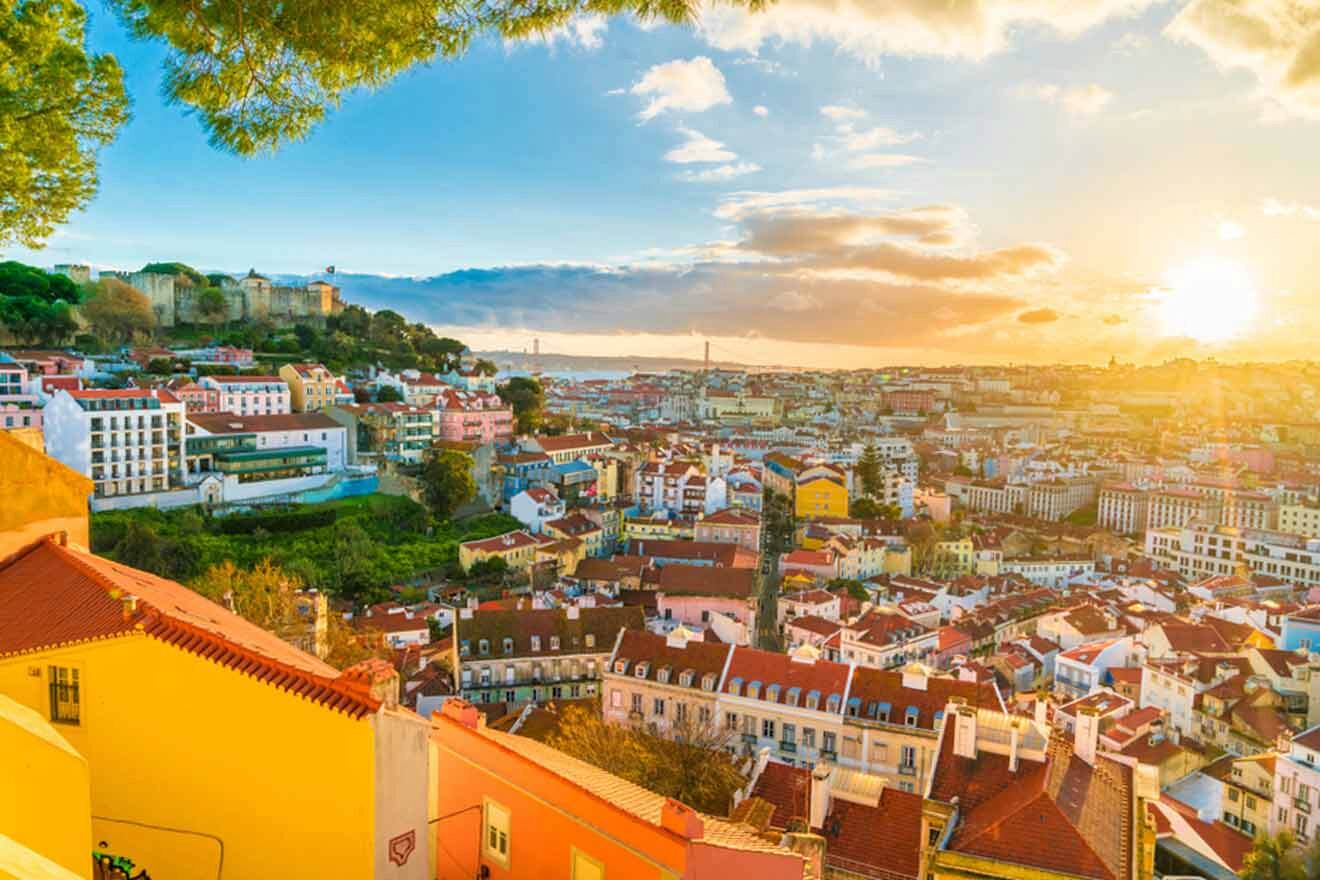 In conclusion, Lisbon tours are a must-do for anyone visiting this vibrant city.
Whether you're a history buff, a foodie, or just looking to soak up the atmosphere, there's a Lisbon tour that's perfect for you. From the picturesque streets of Alfama to the majestic Belem Tower, there's so much to see and experience here.
But remember, to make the most of your time in Lisbon, it's essential to book your tours in advance. Don't miss out on the best experiences and insider tips that only a local guide can offer.
And if you've already been on tour in Lisbon, I'd love to hear about your experience in the comments below.
Happy travels, and until next time,
Angelina
---
Pin it for later!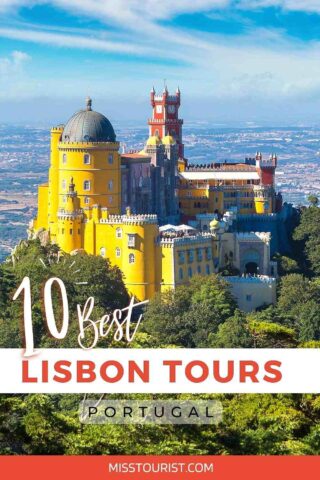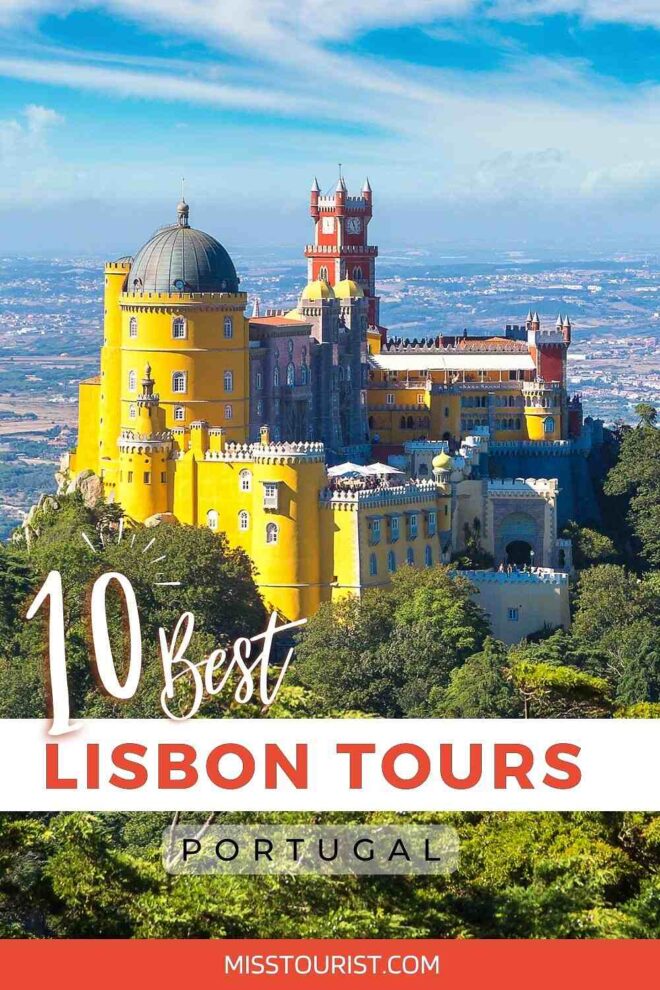 Pin it for later!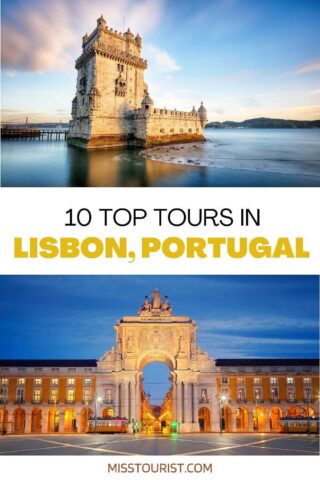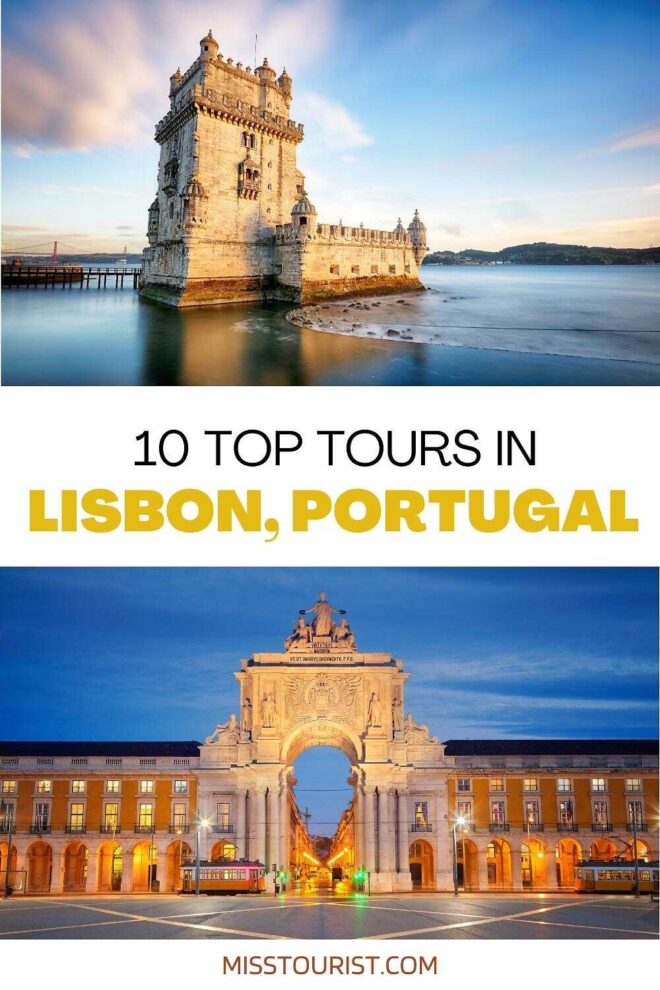 Products You May Like