Best Things to Do in Crystal River → 16 Local's Tips!
Looking for year-round warmth and sunshine with over 50 gorgeous natural springs and an abundant natural landscape?
Then you're in the right place!
Crystal River is nicknamed "Home of the Manatee," with good reason. This coastal city is a haven for manatees and wildlife. For nature lovers, wanderers, and those who love a good quaint beach city, Crystal River is for you!
If you're the type that looks for fewer crowds, and more trees, you'll love Crystal River.
I'll go through all the best things to do in Crystal River, and from my personal experiences as a Florida native, let you in on a few local secrets that will undoubtedly level up your trip and create some truly unforgettable memories.
Let's dive right in!
If you are in a hurry
In a pinch? Here's what you need to book in advance if you're in a hurry!
1. Swim and hang out at Three Sisters Springs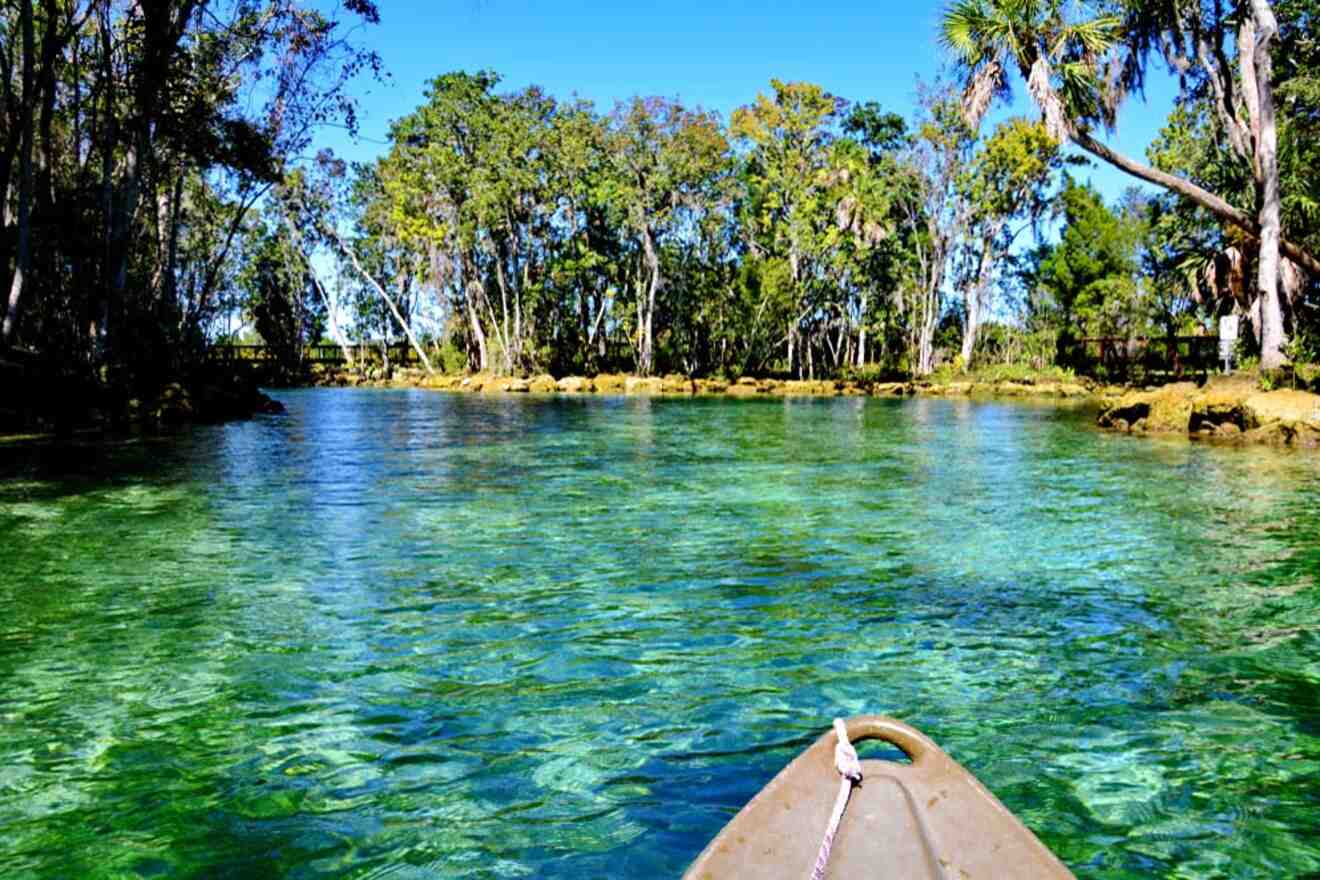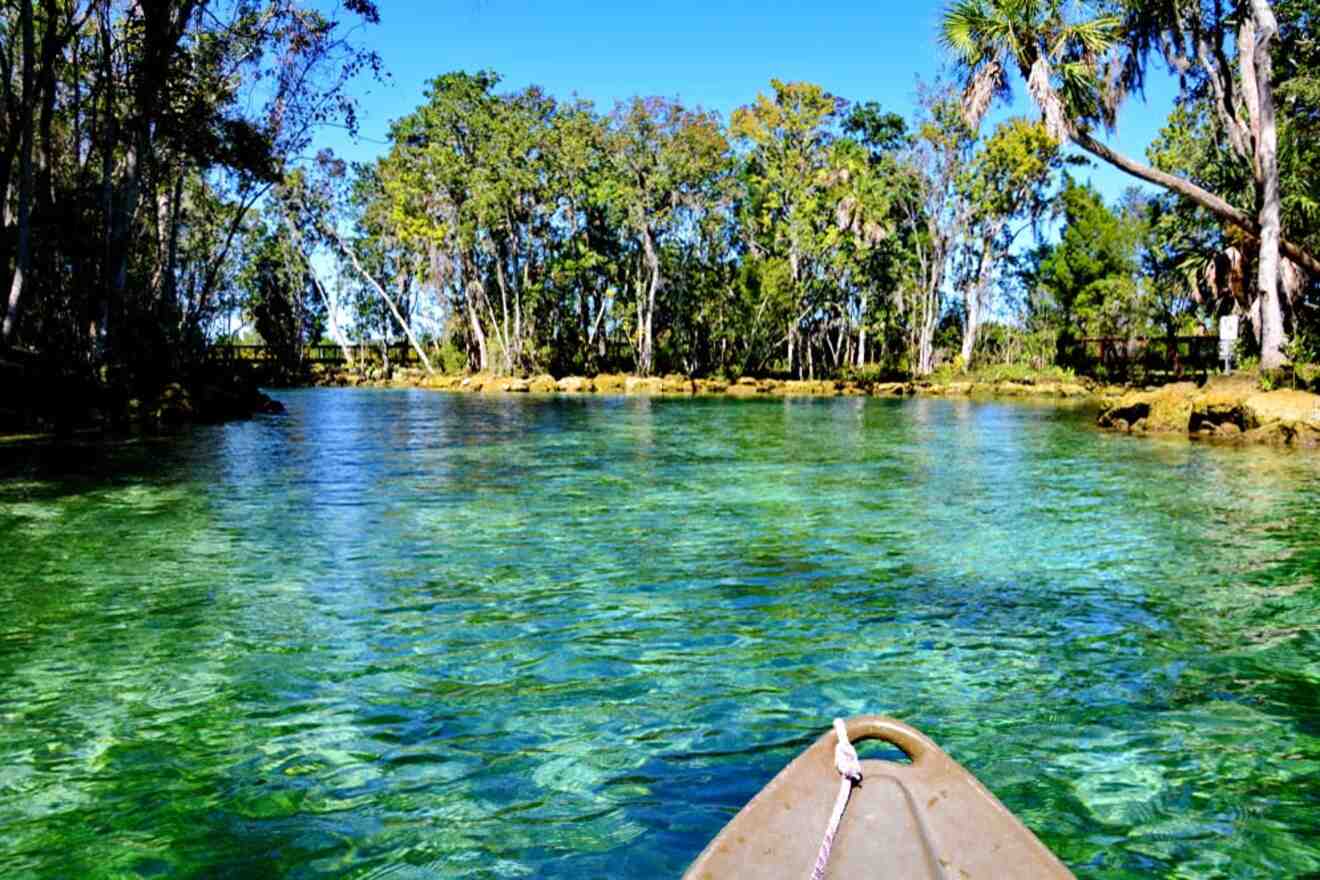 Three Sisters Springs is a nature and wildlife lover's personal paradise. Manatees abound as the wind blows through the gorgeous palms and the crystal clear waters teeming with life.
Located in the Crystal River National Wildlife Refuge, the Three Sisters Springs result from a natural inlet in the Crystal River.
Your jaw will drop as you gaze into the gorgeous, bright blue-turquoise waters that are so clear you can see distinct details at the bottom of the spring!
If the clear crystalline waters weren't enough to convince you, then the lush, abundant tropical nature surrounding Three Sisters Springs will surely draw you in. Plus, the Three Sisters Springs is surrounded by a 57-acre refuge filled with rich biodiversity and gorgeous flora and fauna.  
Enjoy swimming through ancient sacred waters, kayaking, paddling, and snorkeling with the gentle cows of the sea (manatees!) After you dry off, go for a relaxing hike through the refuge and witness stunning and unique Florida flora and fauna.
PRICE: $12.50 in the summer and $20 in the winter
Looking for a place to stay near Three Sisters Springs? This place is super cute and has enough space for the whole family! You're right around the corner from the Springs and it's a lovely tranquil house with a game room and 2 bedrooms with 4 beds in total.
Stay 5 Minutes From Three Sisters Springs!
2. Visit the Coastal Heritage Museum
Originally built in 1939, this old city town hall has now been turned into a museum for all those history lovers and enthusiasts to enjoy.
The Coastal Heritage Museum is a great opportunity to get a good picture of Citrus County's history. Guests can see artifacts, furniture, exhibits, historical photos, and dioramas.
This is one of the most iconic things to do in Crystal River as you really get a feel for the history that makes this beautiful coastal city what it is today.
For all those history buffs out there, you're going to love this!
PRICE: Free
3. Kayak in Hunter Springs Park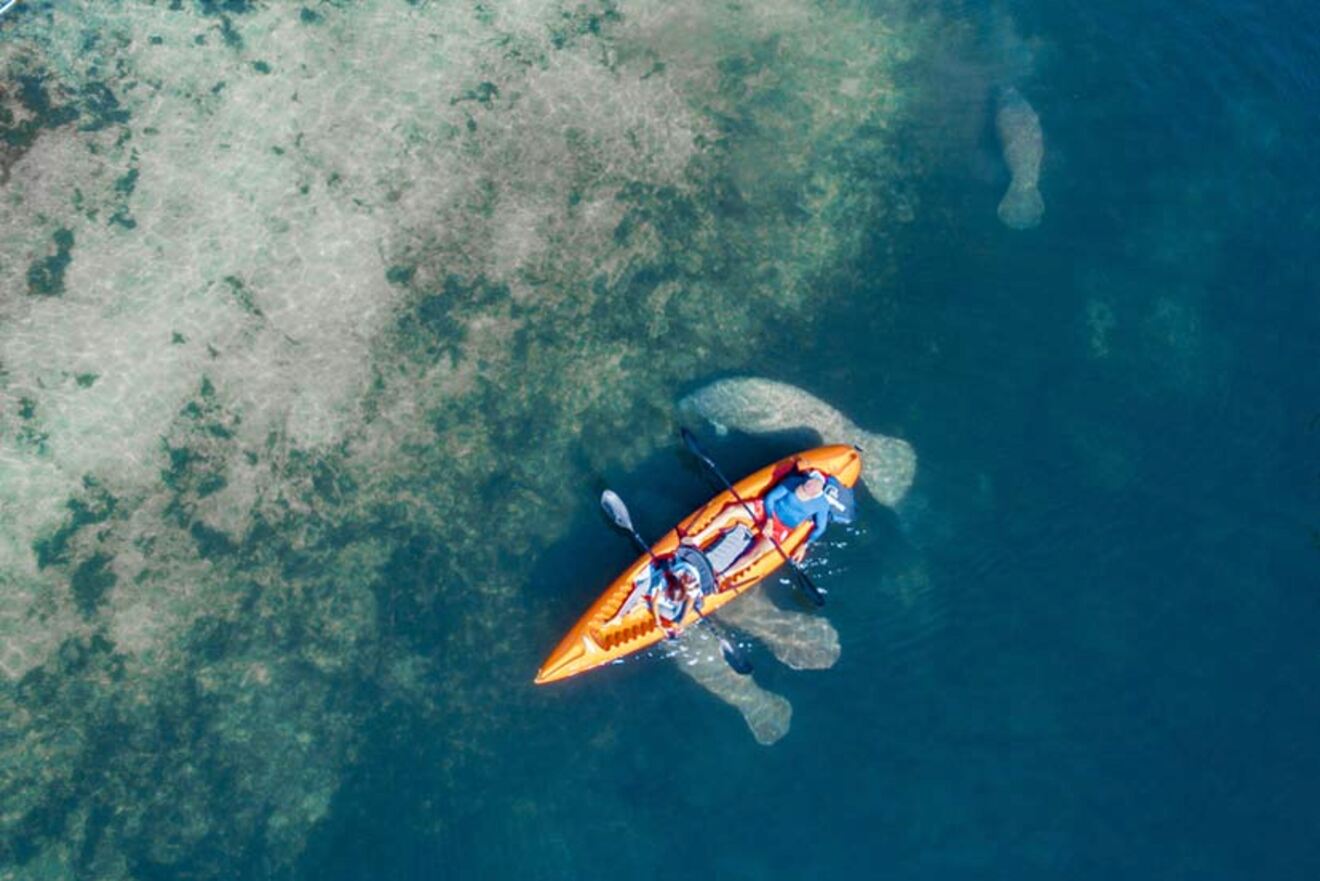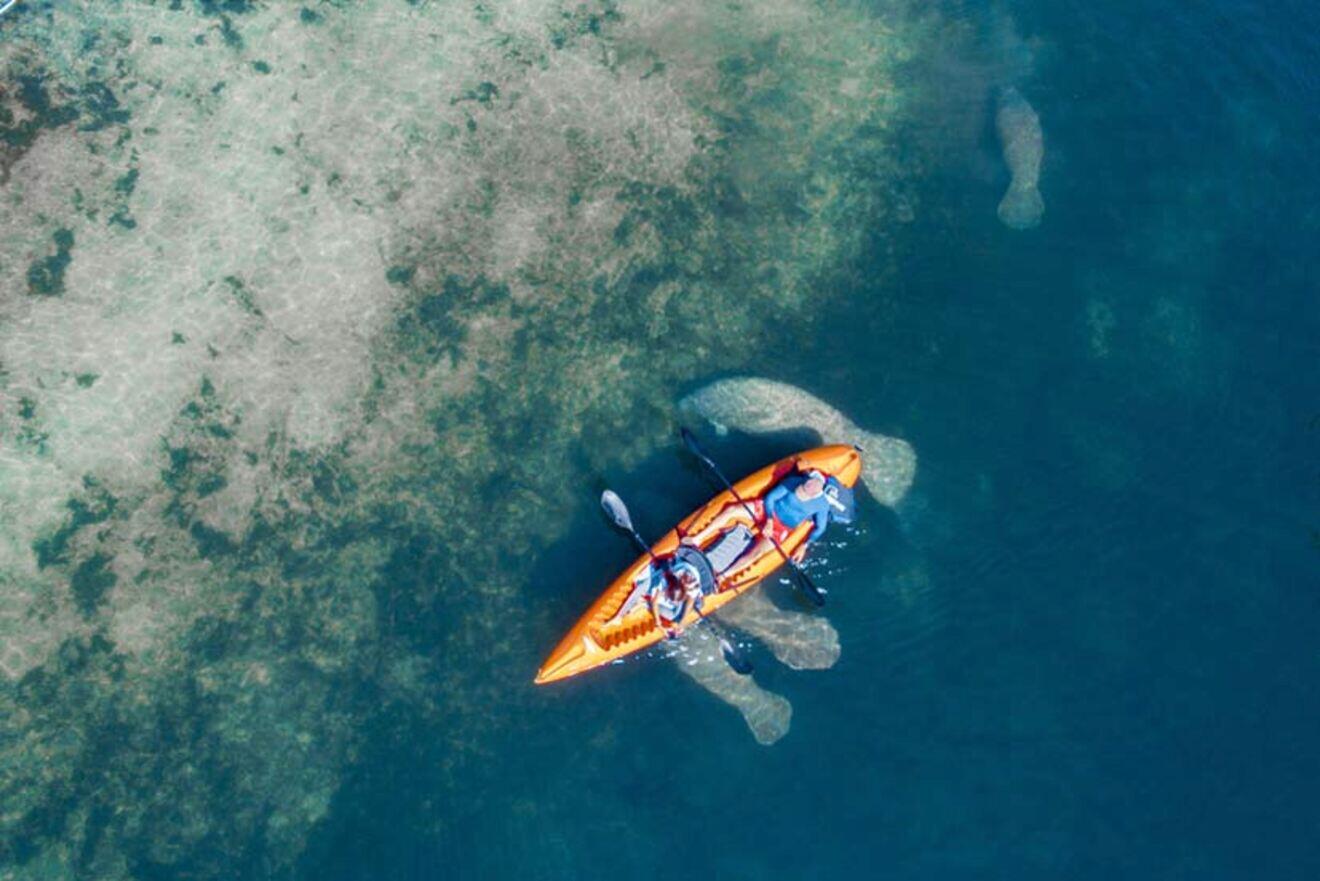 Hunter Springs Park is the PERFECT place to take a load off and enjoy a full day of relaxation! There's no shortage of things to do here, with a beach, opportunities for kayaking and canoeing, a playground, and so much more!
I fully recommend going kayaking here. Even if you don't want to kayak, you can swim in the fresh, cold waters and splash around with the kids – perfect for a family day out!
NOTE: the parking lot is super small so make sure you get there early to bag your spot! They also don't allow dogs at this park 🙁
4. Go back in time with Ozello Boats
Now, this is by far one of the coolest things to do in Crystal River. Ozello Boats is an iconic and classic family-owned airboat tour company in Citrus County.
Perhaps most well known for unearthing a collection of ancient Mayan pyramids and canoes in Citrus County, this family-owned business offers legendary experiences in Crystal River.
On this Crystal River adventure, you will go on an airboat ride through the past and learn about Crystal River's ancient characteristics like mangrove forests and deep cave fissures.
You will undoubtedly see all different kinds of wildlife and biodiversity. Expect to see manatees, dolphins, sea turtles, bald eagles, sharks, alligators, and so much more! They have so many fun things to do, it will be hard to make up your mind!
Want to swim up close and personal with manatees instead? Check out this super awesome small group swim with manatee experience!
Book Your Intimate Swim With Manatees
5. Sip some vino at the Copp Winery & Wine Bar
Opening its doors in 2007, Copp Winery & Wine Bar is one of the best places in Crystal River for couples!
This super fun winery has the best craft beers and wines in Florida. Seriously, I LOVED visiting this spot on my trip to Crystal River!
The cozy and rustic setting is the perfect environment for you and your loved one to enjoy some delicious food and wine.
6. Learn Indigenous history at the State Archaeological Site
Once the ceremonial site for Indigenous folk for thousands of years, the Crystal River State Archaeological Site is a snapshot of Indigenous history.
This slice of history is 61 acres, complete with burial mounds, temples, platform mounds, a plazar area, and more.
Wildlife is very abundant at this ancient archaeological site, so expect to see all different kinds of flora and fauna reminiscent of ancient Florida.
This is one of the best things to do if you're trying to visit Crystal River on a budget. There are miles of trails to explore, and marshes that offer anglers the unique ability to fish in either fresh or saltwater.
7. Visit Ellie Schiller Homosassa Springs Wildlife State Park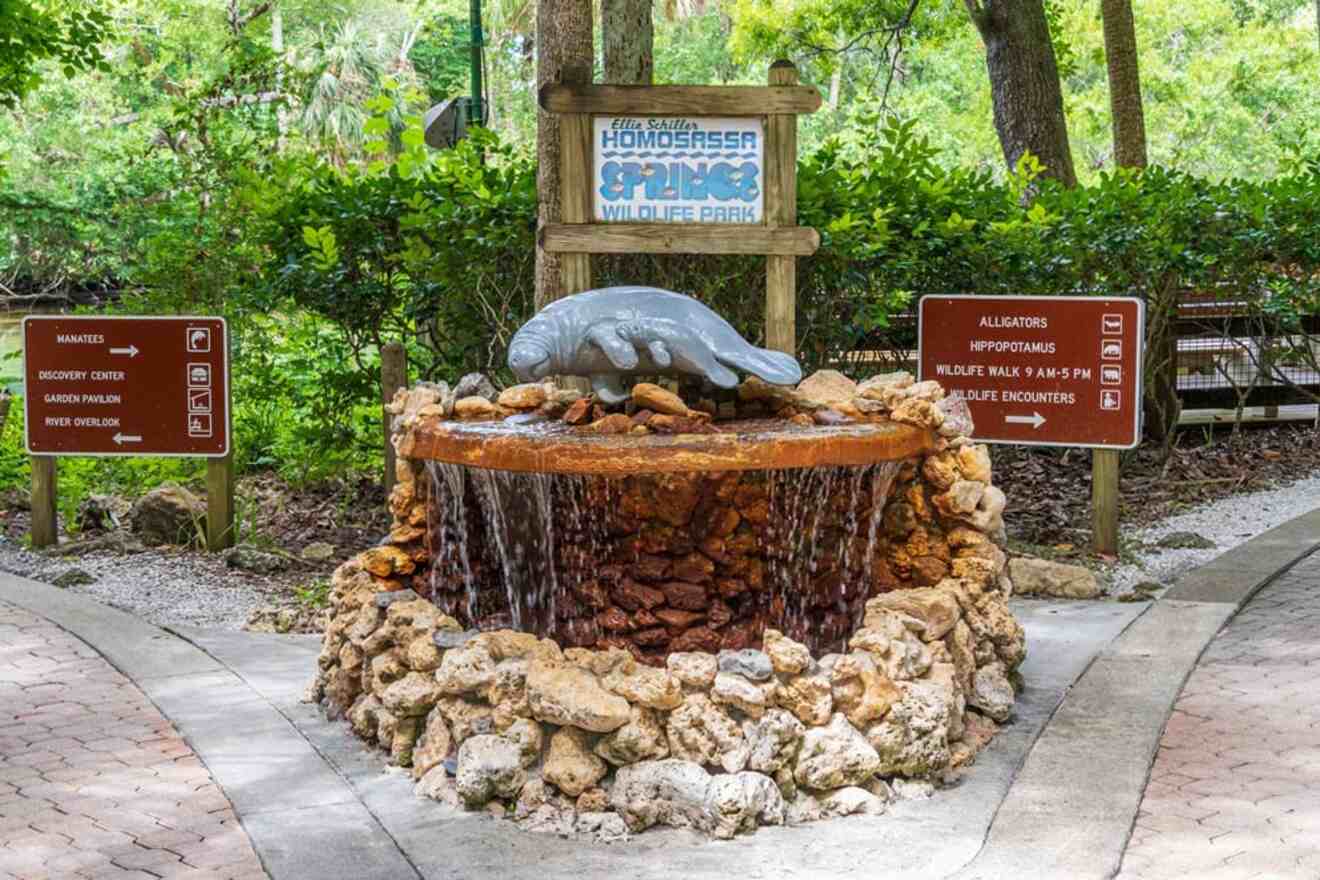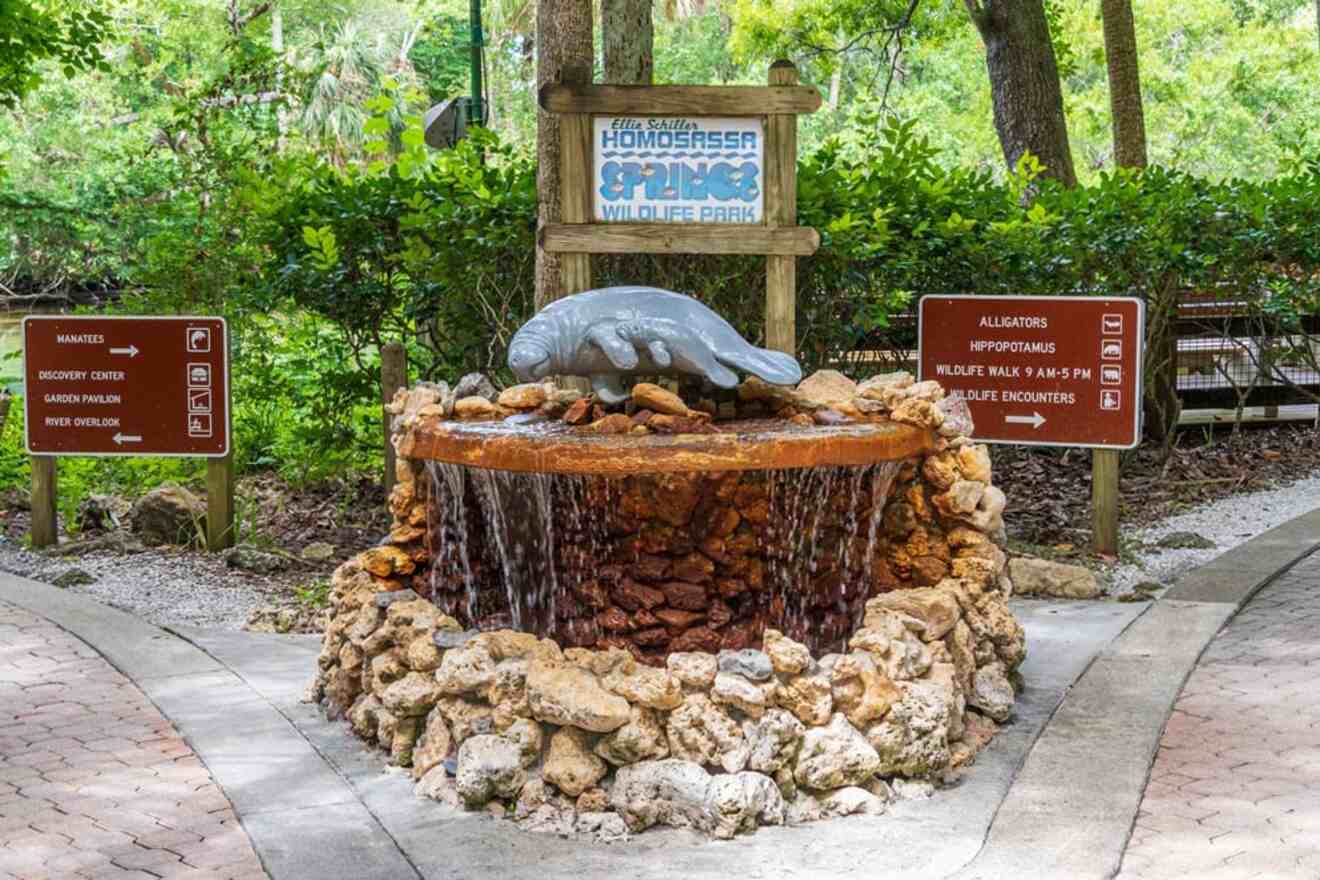 This is definitely one of the best things to do in Crystal River. Originally opened as a small zoo in the 1900s, the city eventually took over ownership of this state park and now only has Florida native animals.
Ellie Schiller Homosassa Wildlife State Park is all about humane captivity. Today, you can find some resident eagles, manatees, alligators, and all sorts of Florida native wildlife that call this state park home. They even have an orphaned (and extremely endangered) Florida panther!
One animal, in particular, stands out from the other Florida wildlife, and it's Lu the Hippo! When the state of Florida took over this once-upon-a-time zoo, locals petitioned that Lu the Hippo stay because he was such a staple at the zoo and very loved.
Funnily enough, the state of Florida granted Lu honorary citizenship so he could live out his life at Homosassa Springs. He's well over 60 years old now!
If you want a super fun wildlife experience, check out this amazing manatee adventure with an airboat ride and lunch at Homosassa State Park! Sounds like the perfect day out to me!
PRICE: $189
8. Have a diving session with Crystal River Dive Center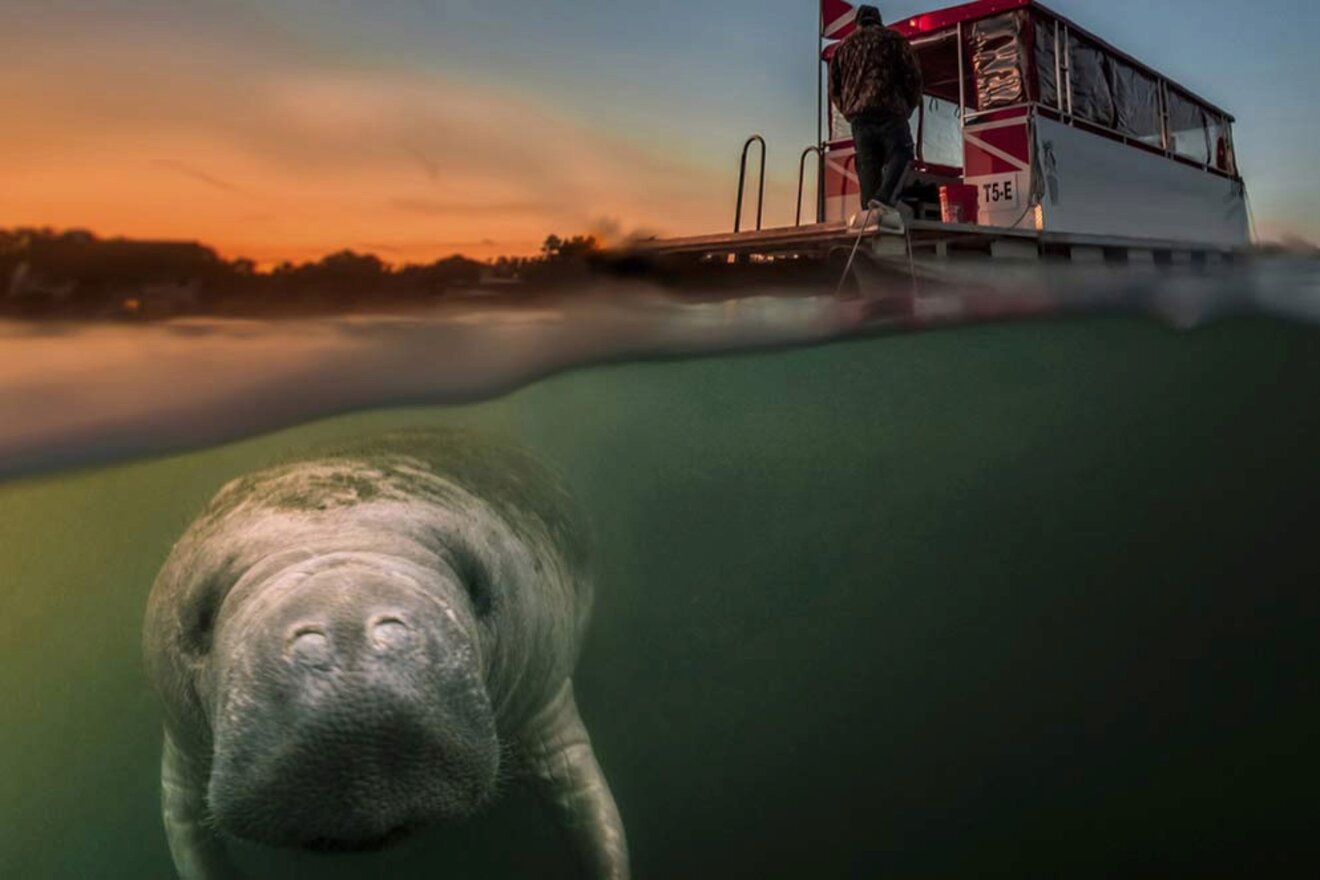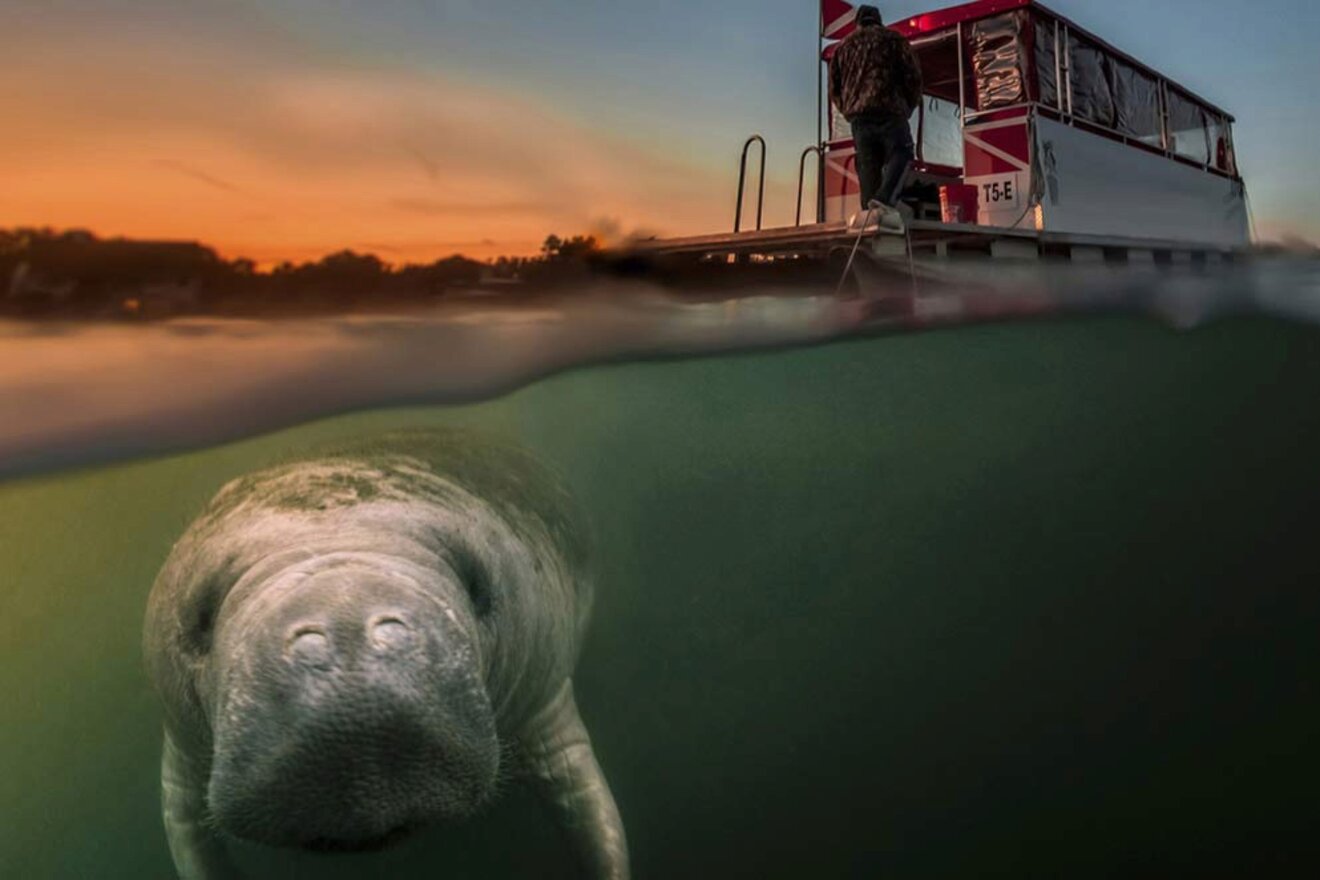 Whether you're a seasoned professional or you just want to have a fun day out exploring the underwater world of Florida's freshwater springs, Crystal River Dive Center has you covered!
You can choose to go on a dive tour, find out all about what it takes to become a professional diver with their dive training, or check out their dive gear to see what fancy diving equipment you can get!
If you do want to go all the way and get dive certification, their SCUBA program is certified by the Academy of Environmental Science!
You can also rent out kayaks here if that's more your scene! Book your session here!
9. Swim with manatees!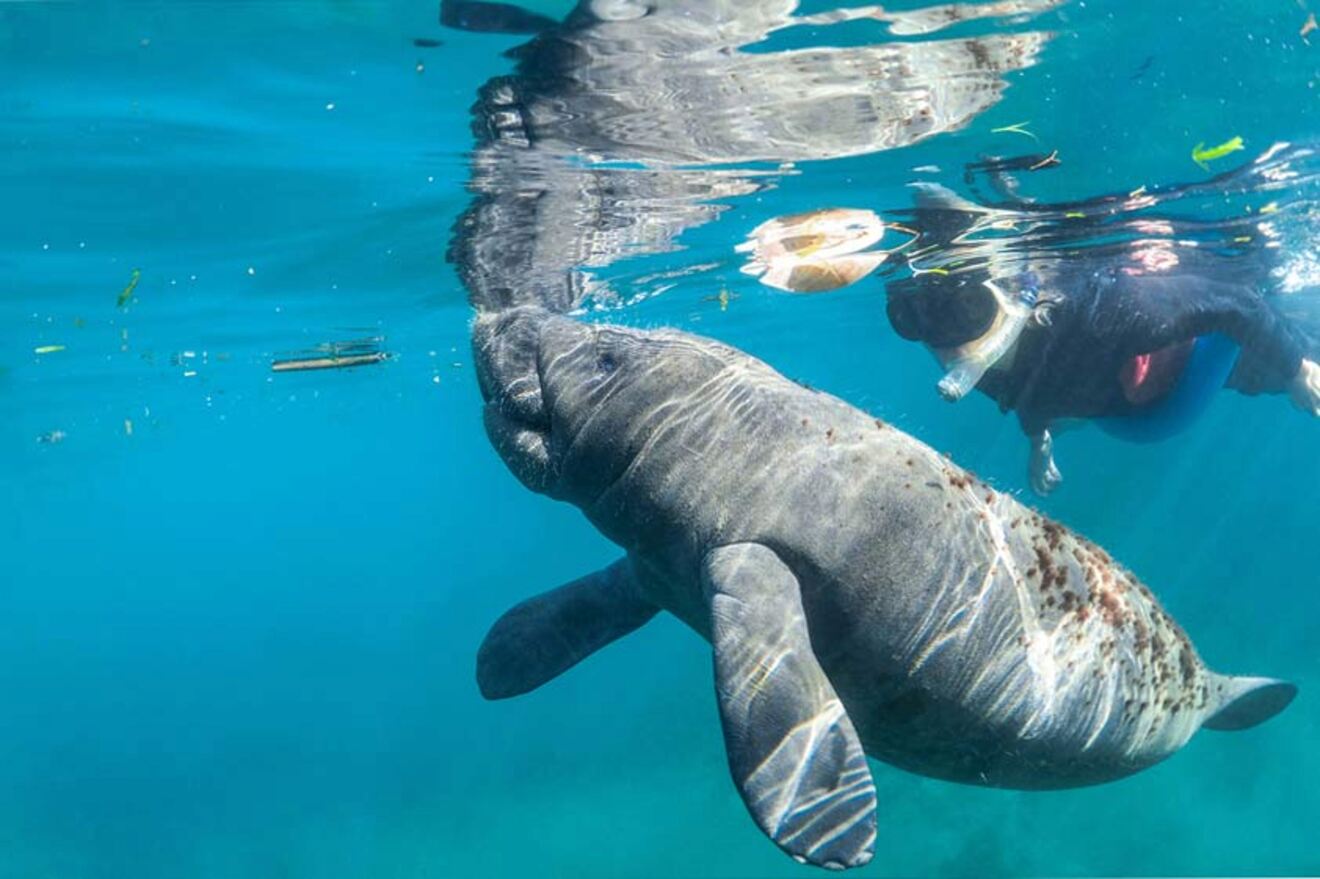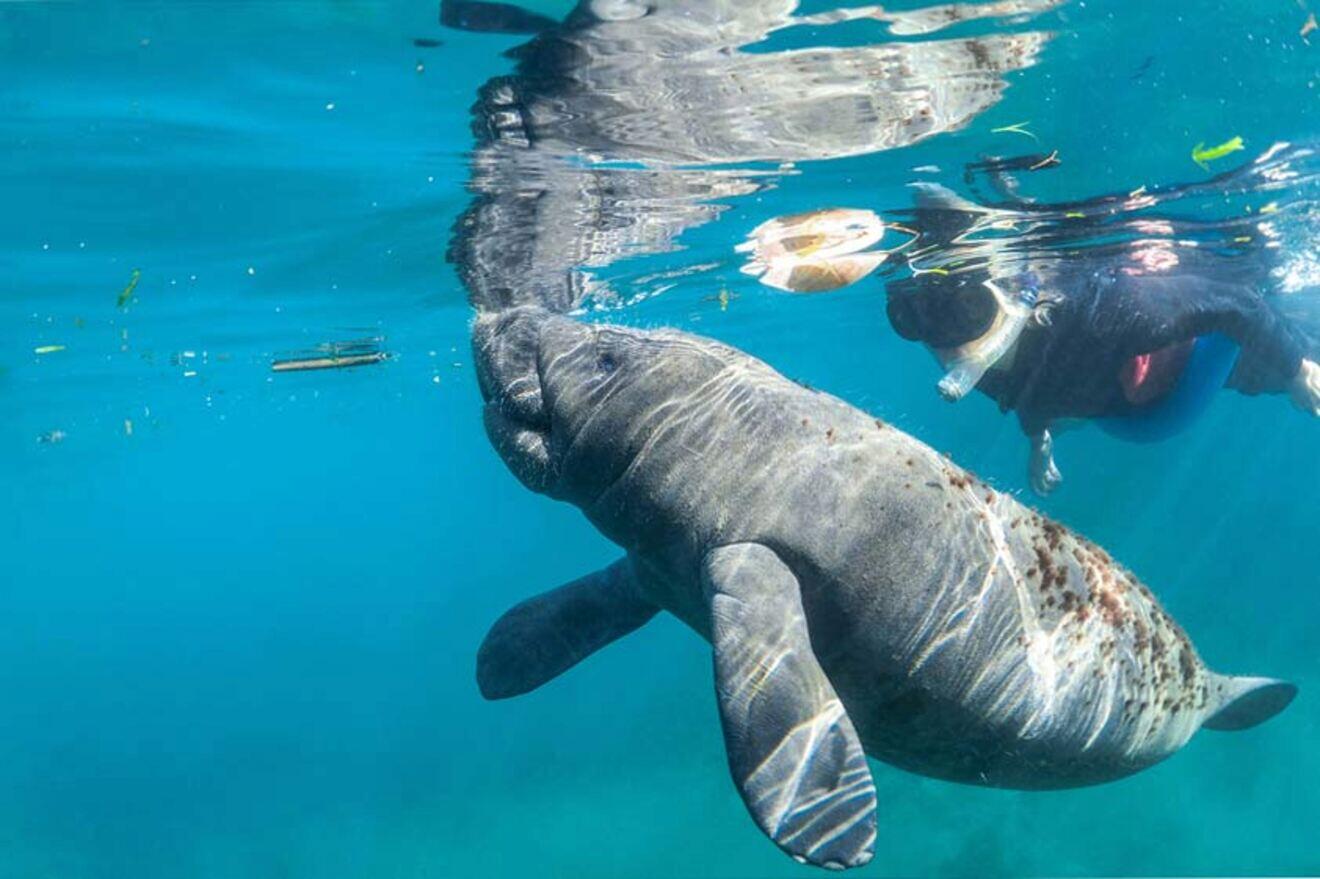 At the beginning of this article, I mentioned that Crystal River is known colloquially as the 'Home of the Manatee.' Therefore, it's easy to see why swimming with manatees is definitely one of the best things to do in Crystal River!
During winter months, these gentle giants flock in the hundreds to enjoy the warm waters of the many springs that feed into Crystal River.
This is a super fun activity to do with the family, by yourself, or with a loved one. Get up close and personal with these gentle beasts and create some truly unique and unforgettable memories.
Even if you're not visiting Crystal Springs in the winter, you can swim with manatees in Kings Bay where these sea cows live year-round!
PRICE: $25
Spend Time with Manatees at Kings Bay
10. Take a clear kayak down Crystal River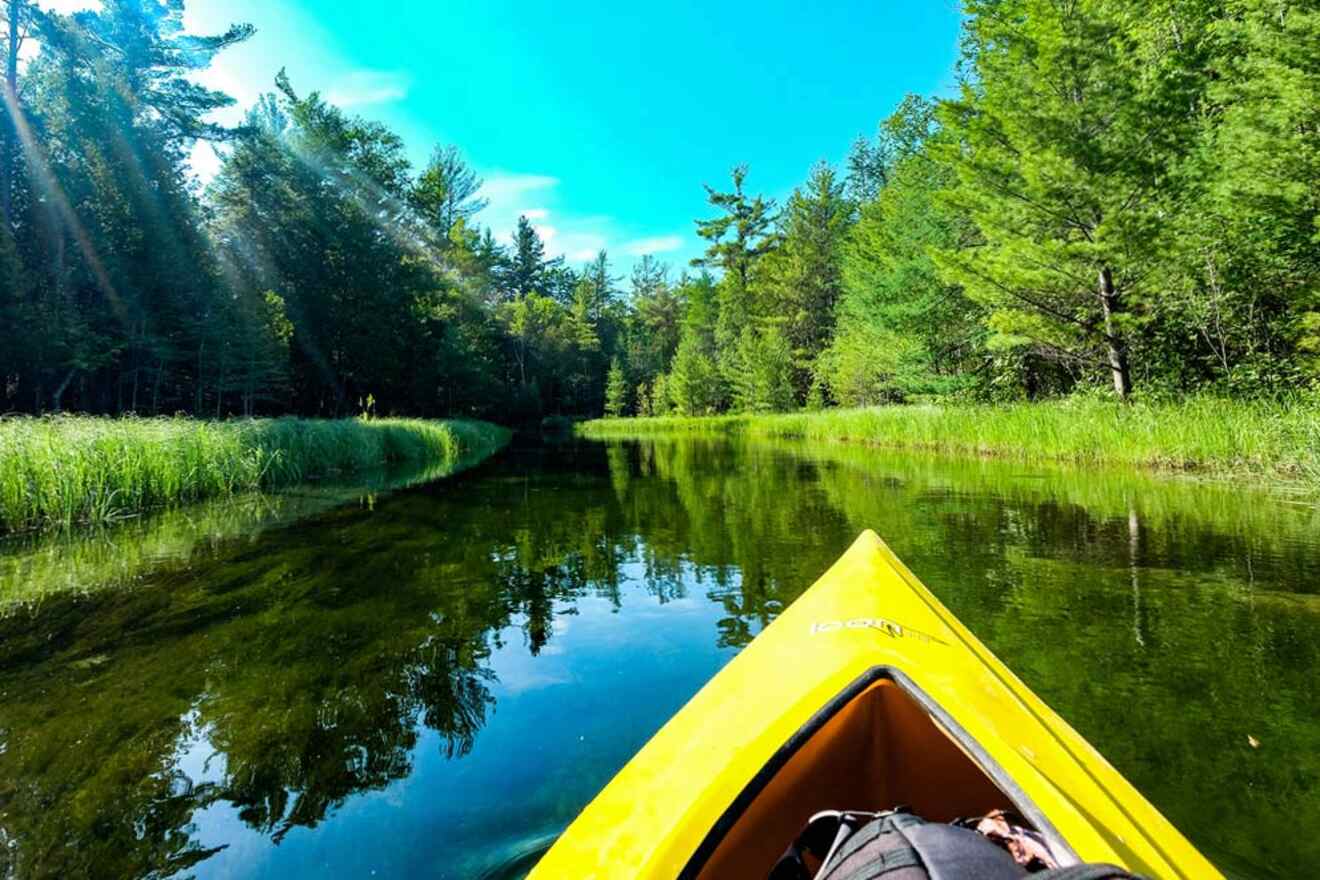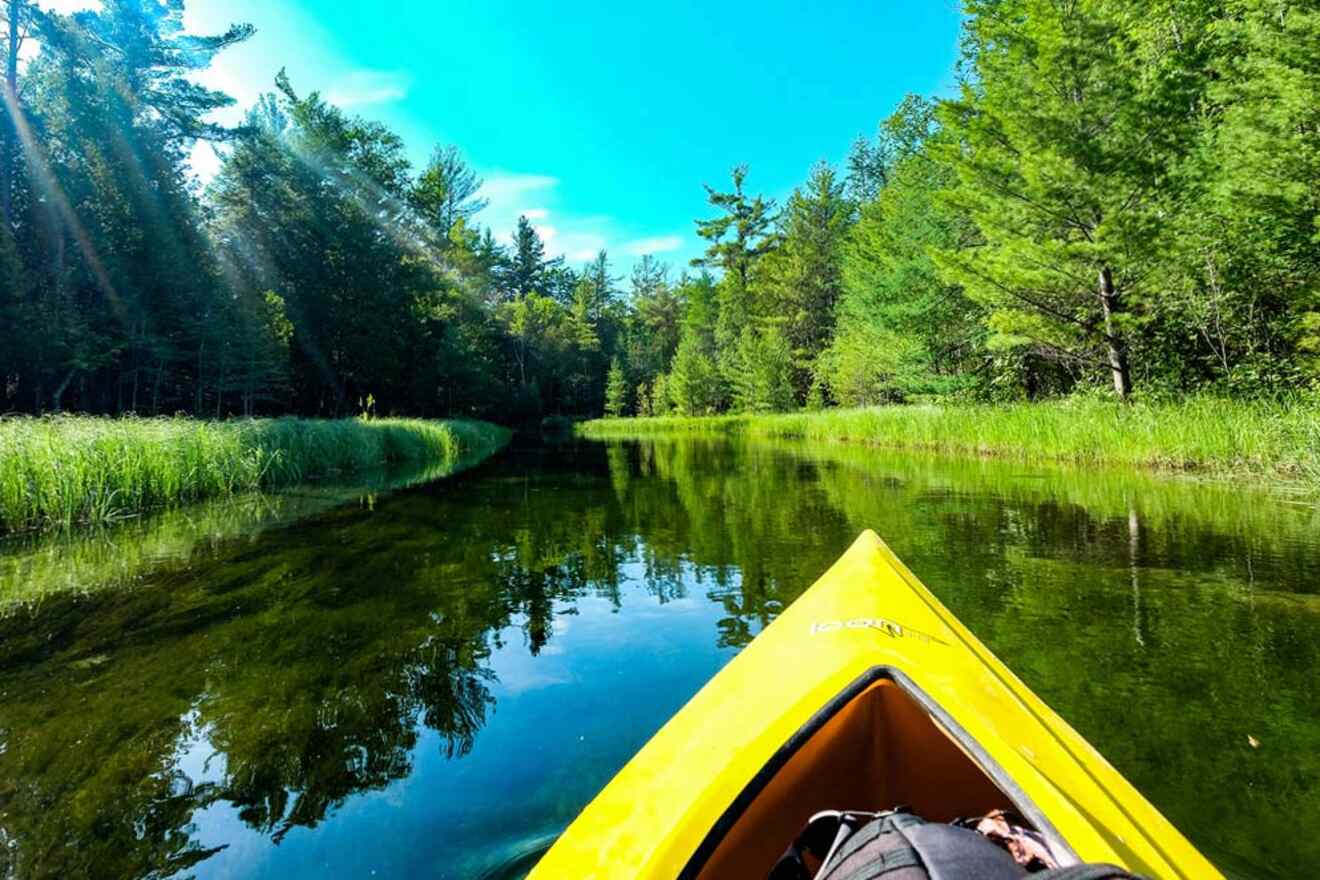 We've already established that Crystal River is one of the most beautiful rivers in Florida. It's spring-fed and abounds with wildlife, lush foliage, and natural landscapes. Crystal River is truly the nature lover's dream!
What better way to enjoy the magic of Crystal River than to do it on a clear kayak? Kayaking down Crystal River is one thing. However, a clear kayak totally changes the game! The water is so blue, clear, and magical that you can see the bottom of the river and all sorts of interesting creatures! This is definitely one of the best things to do in Crystal River!
The underwater world of Crystal River is unique and, to be quite honest, unmatched. I wanted to experience the ins and outs of this gorgeous wildlife oasis on my trip, so I rented a clear kayak and I am so grateful that I did.
Keep in mind, this is a small group excursion, so you don't have to worry about huge crowds or traffic on the river. This is the perfect intimate setting for a family or for a couple visiting Crystal River!
PRICE: US$75
Book Your Clear Kayak Tour Adventure
11. Go fishing and diving for scallops
Going scalloping is a super fun activity for the whole family in Crystal River. While you can go scalloping on your own if you have a boat, I wholeheartedly recommend this amazing fishing and scalloping trip that will make planning so much easier!
They'll provide you with all the equipment you need and you can dive down to 6 ft to find scallops! It's also a private tour so it's a really personal, intimate experience that provides educational and interactive scalloping for the whole group!
PRICE: US$515 for a group of 4
This quaint, sleepy little city is reminiscent of the old Florida vibes. The surrounding blocks around North Citrus Avenue are lined with antique shops, art galleries, and neat little shops. Stopping at a small souvenir shop is par for the course on your trip to Crystal River!
There are a few super awesome galleries in downtown Crystal River worth checking out that have local and other art on display, as well as opportunities to engage in the creative process with many different workshops and classes!
For anyone who enjoys the arts, small towns, bygone eras, and nostalgia, it is definitely worth checking out the shops around North Citrus Avenue!
13. Enjoy some fresh seafood at Kings Bay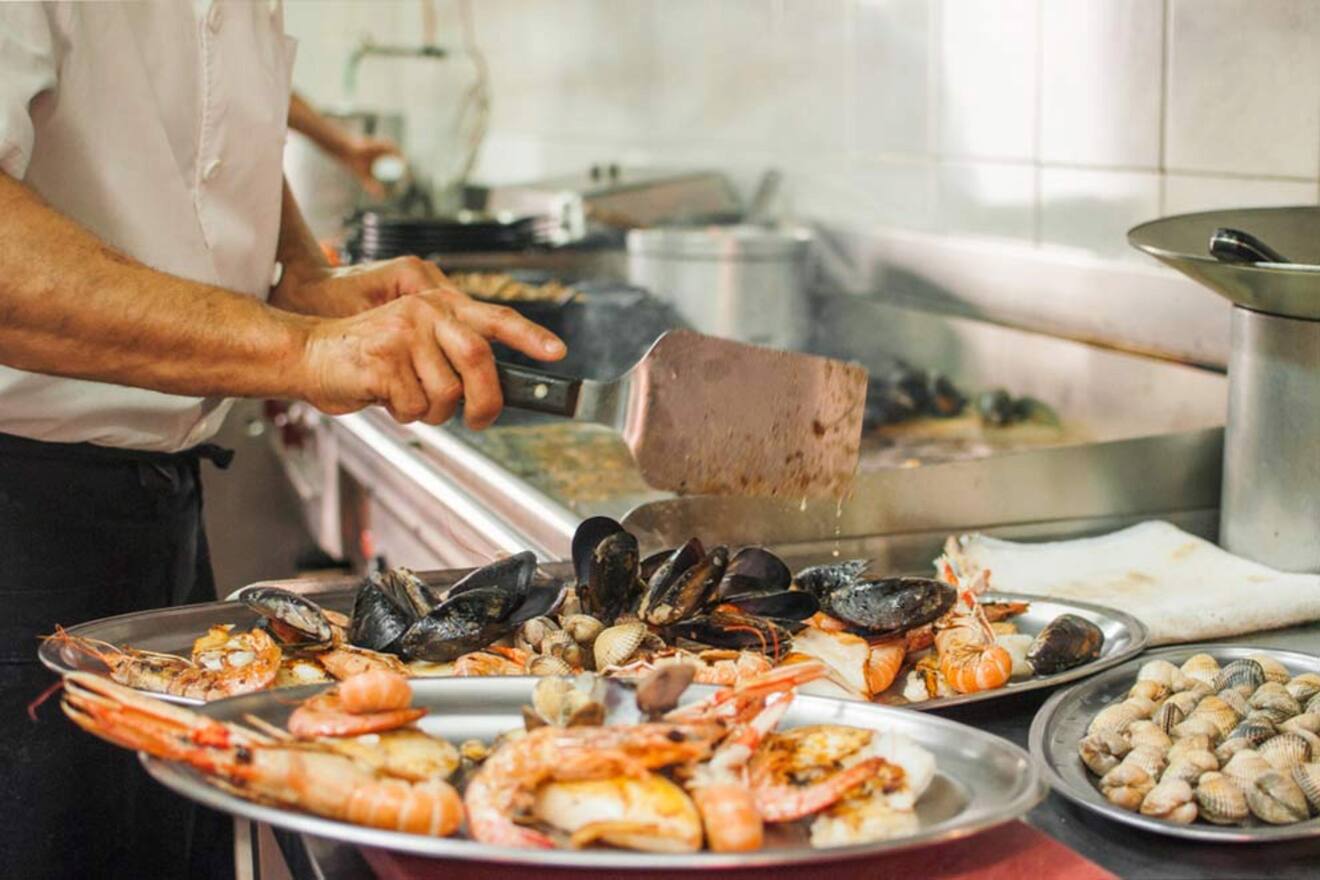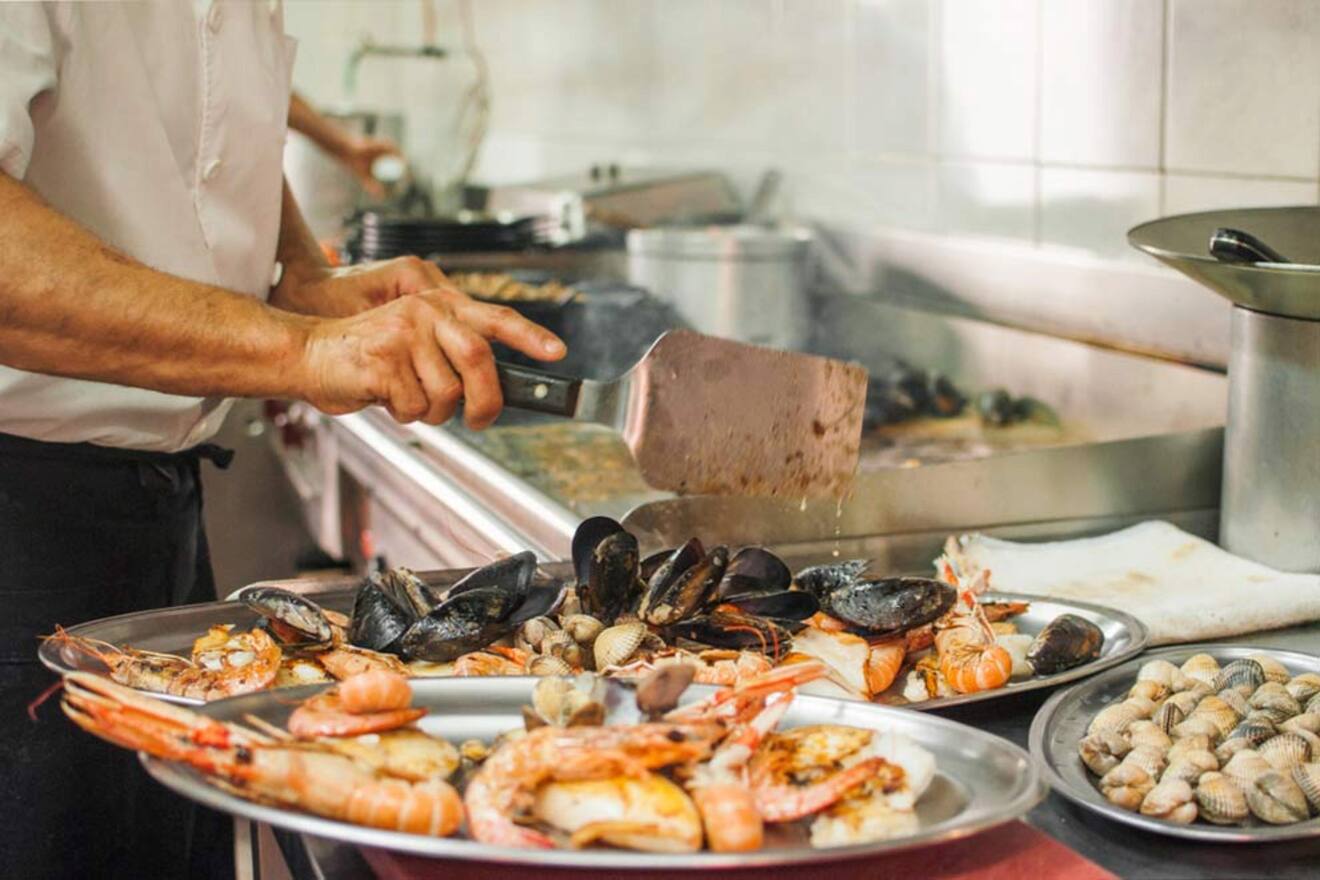 The Sunshine State is surrounded by three different seas, so seafood is never far away!
However, the quaint and unique vibe of Crystal River makes the little seafood shacks and restaurants stand out that much more. Sometimes the charm of a town can make everything taste better. You know what I mean?
In fact, Crystal River famously hosts people visiting from Tampa, Orlando, and St. Petersburg who travel out of their way to enjoy the incredible seafood that Crystal River has to offer.
I'll give you an insider's tip: go where the locals are going!
Some excellent seafood joints worth checking out are The Crab Plant, Dan's Clam Stand, and The Seafood Cellar.
Get your fresh catch and enjoy a stunning and super relaxing west coast sunset!
14. Explore Crystal River State Park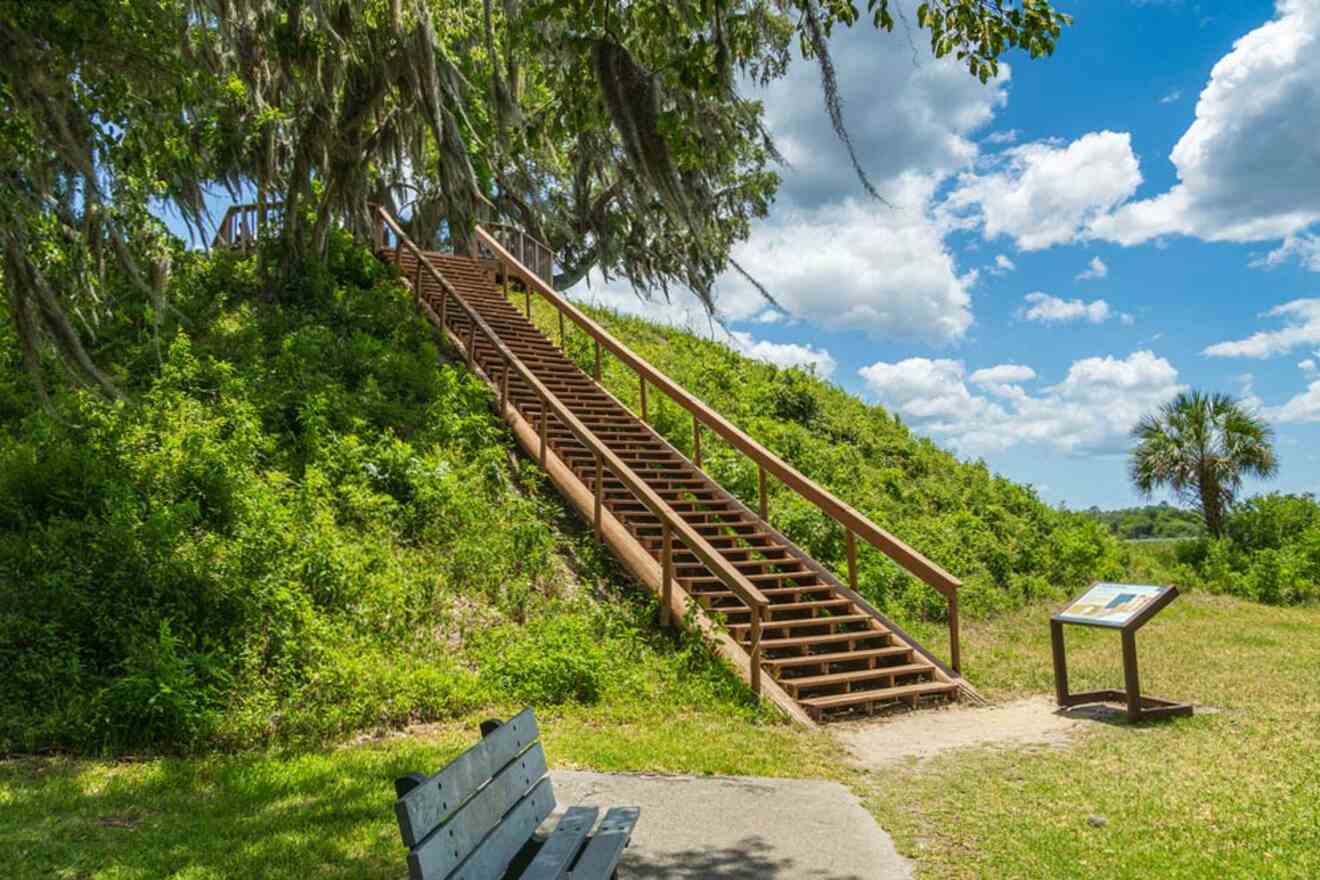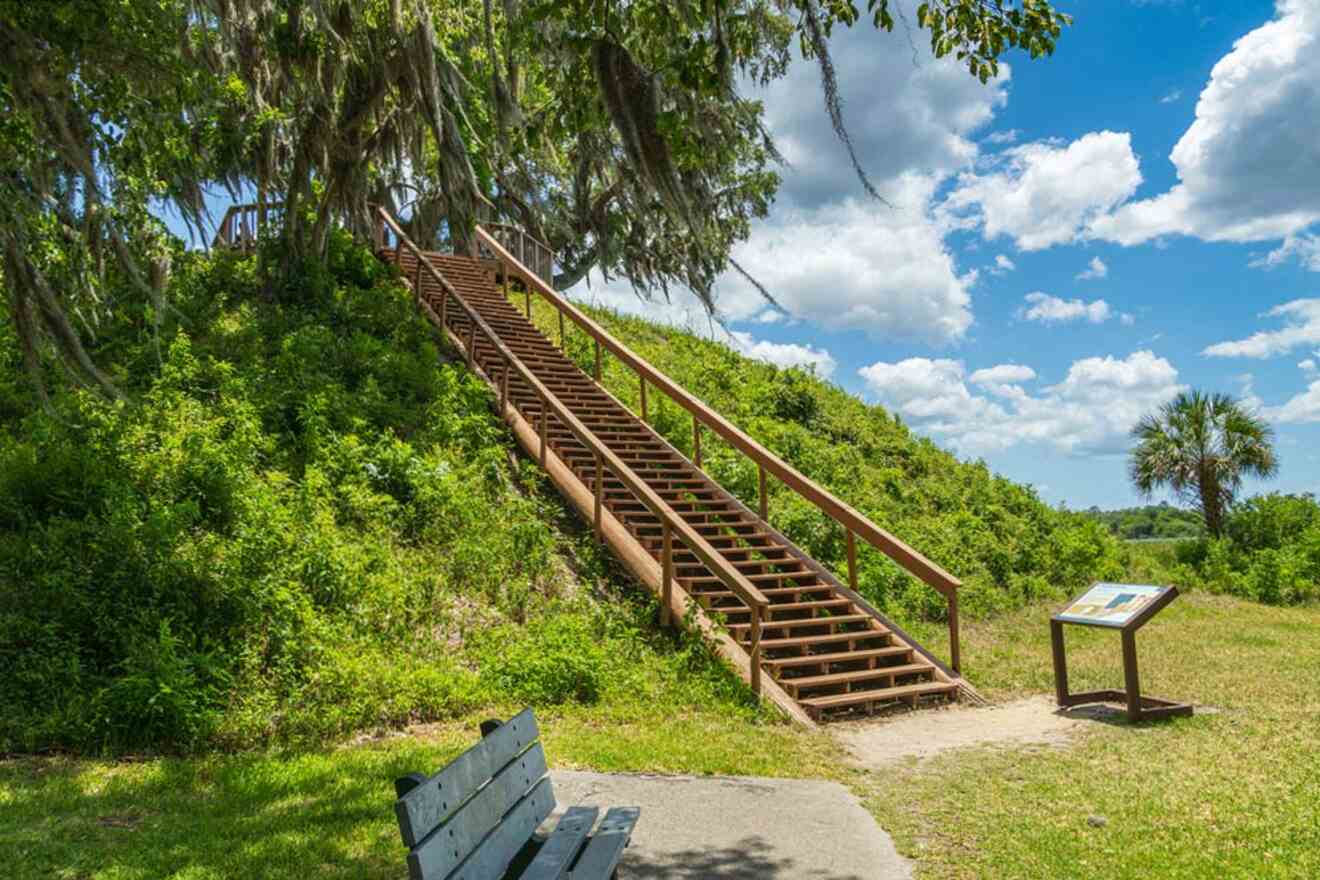 Visiting Crystal River State Park is one of the best things to do in Crystal River. Once known as the Crystal River Buffer Preserve, this massive park stretches across 27,500 acres of subtropical and rich temperate landscapes.
This state park is a really special place to visit, as it is one of the most biodiverse ecosystems in the world! Featuring tidal creeks, salt marshes, hardwood scrub habitats, mangrove islands, and stunning pine flat woods.
Prepare to see tons of wildlife as you embark on the trails or rent a kayak to explore the lush and abundant waterways.
PRICE: Free
15. Visit Fort Island Gulf Beach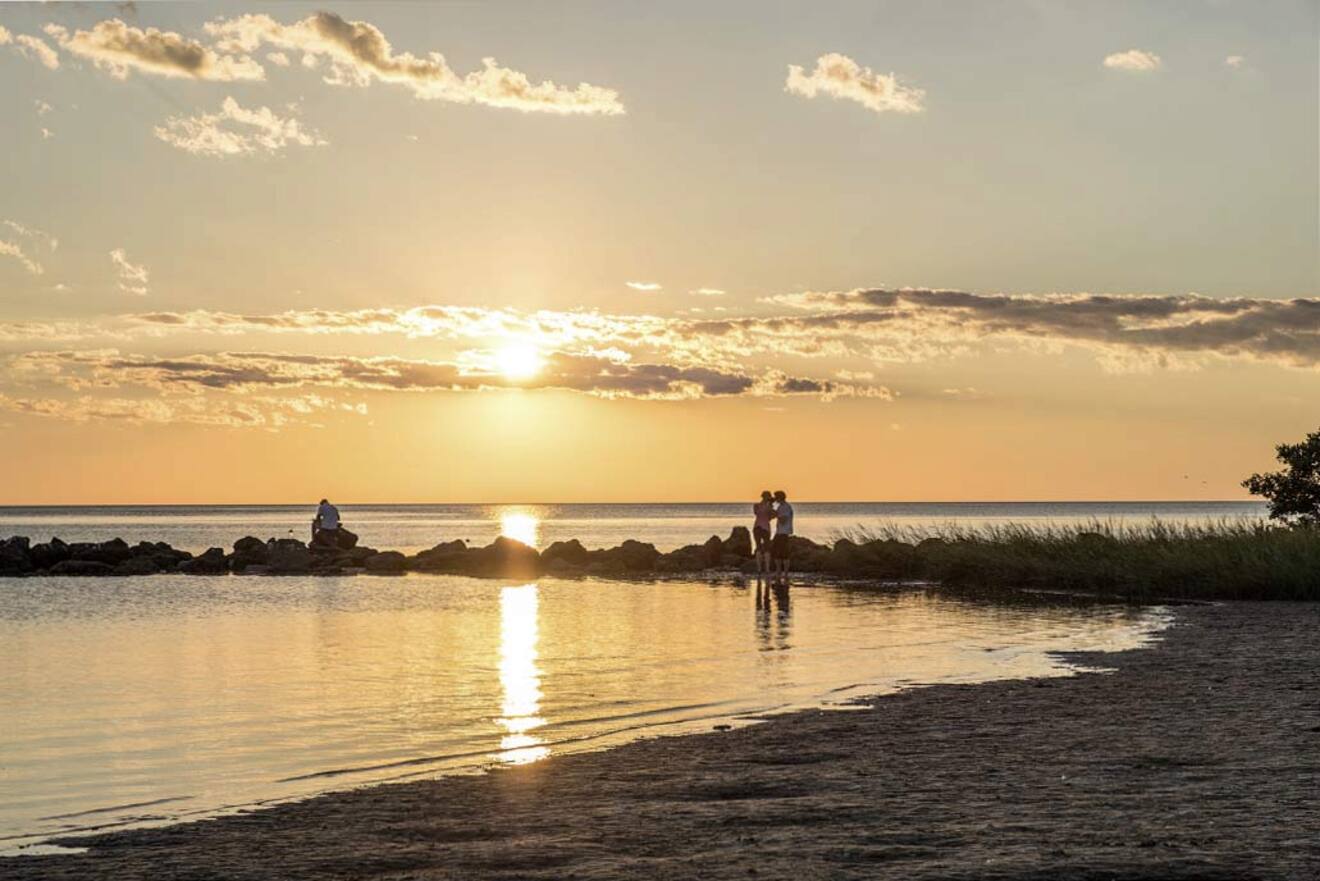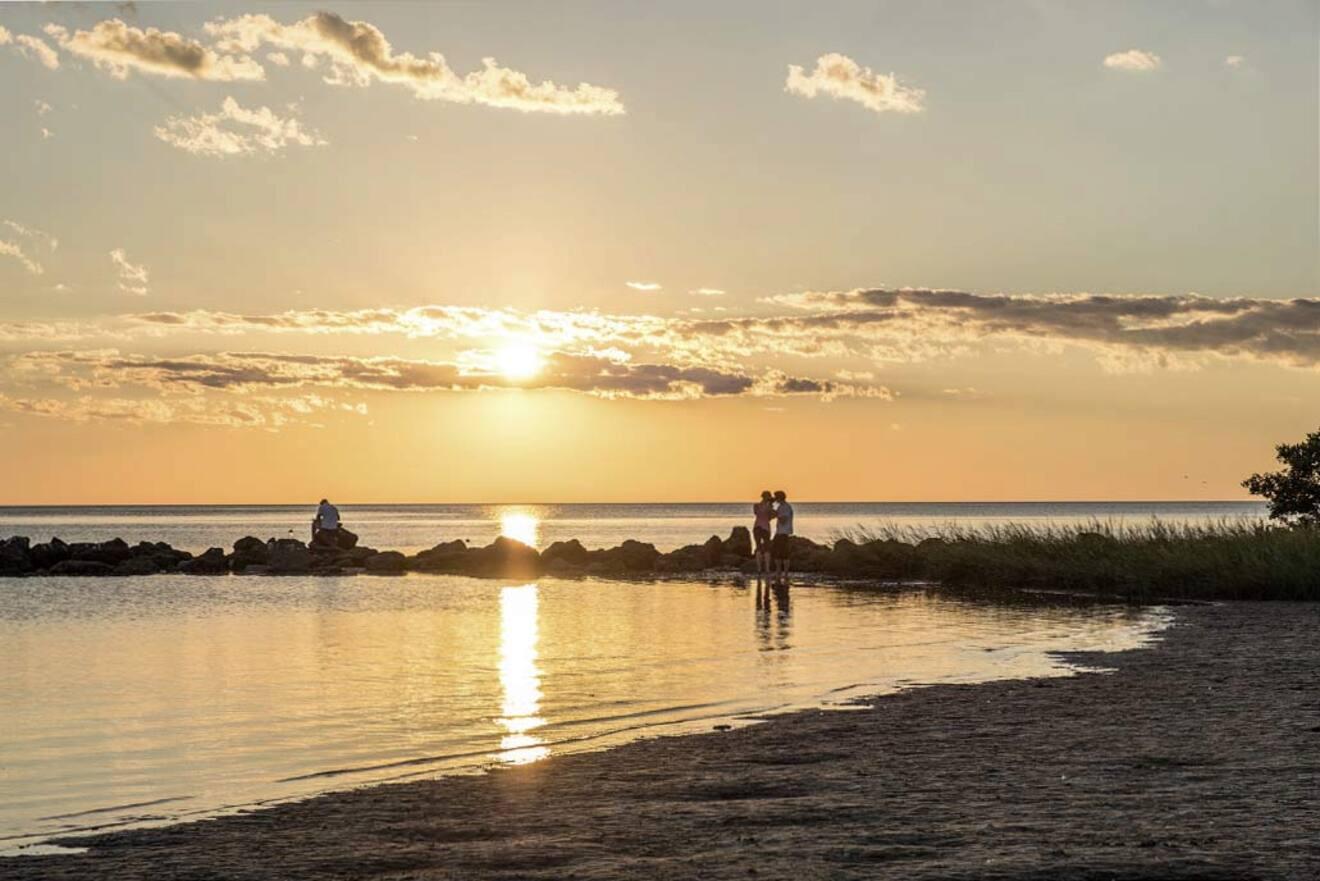 Last but not least, your trip is incomplete without a trip to the beach!
Unwind and relax at this beautiful sandy beach complete with a pier for sightseeing and wildlife viewing.
This is the perfect place to go fishing for all those anglers out there! There is also a boat ramp that provides access to the Gulf of Mexico and Crystal River.
I loved this beach because it was so peaceful and there was plenty of wildlife and nature all around. Fort Island Gulf Beach is definitely one of the best things to do in Crystal River.
PRICE: Free
16. Take a Gulf of Mexico Airboat Ride to see dolphins!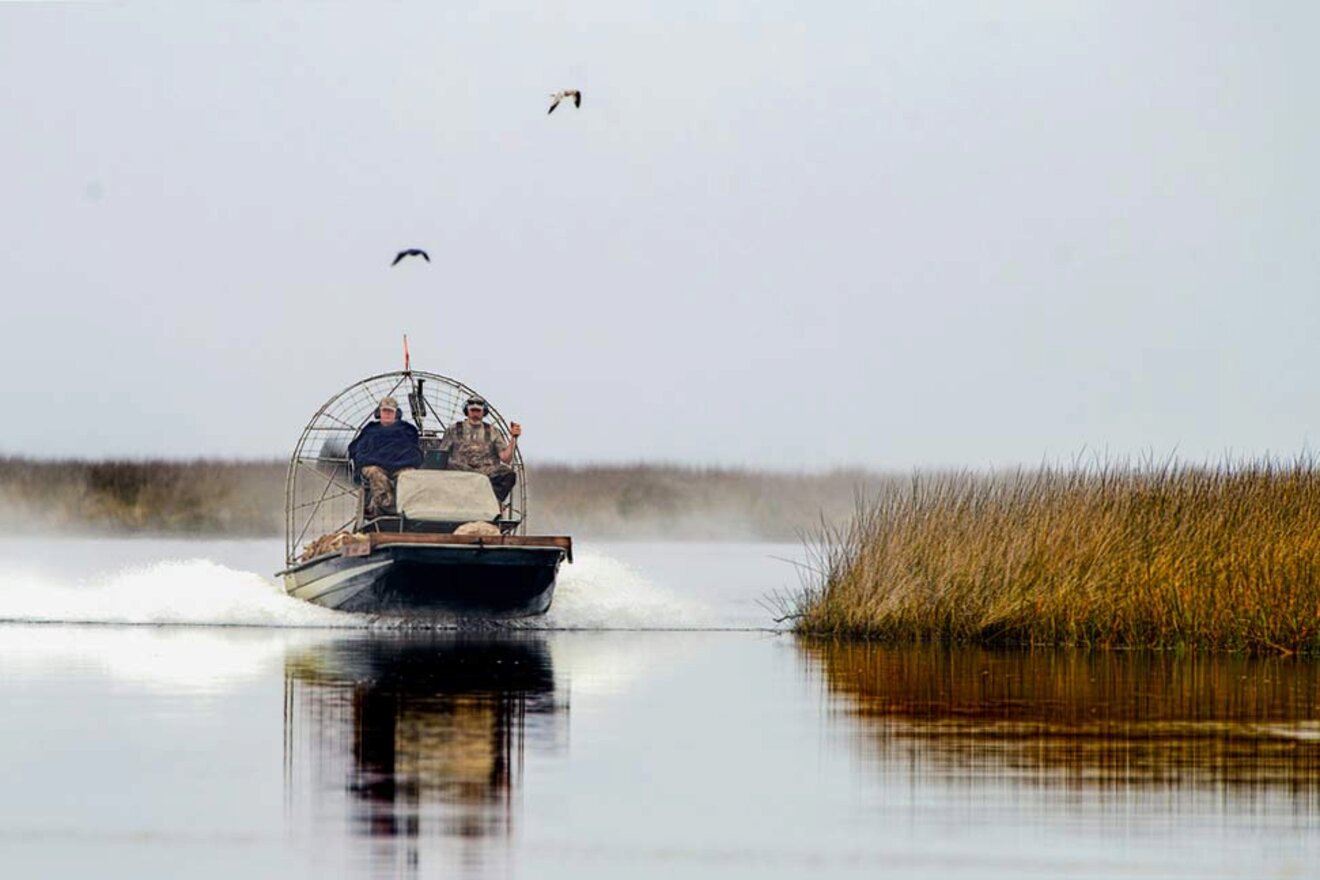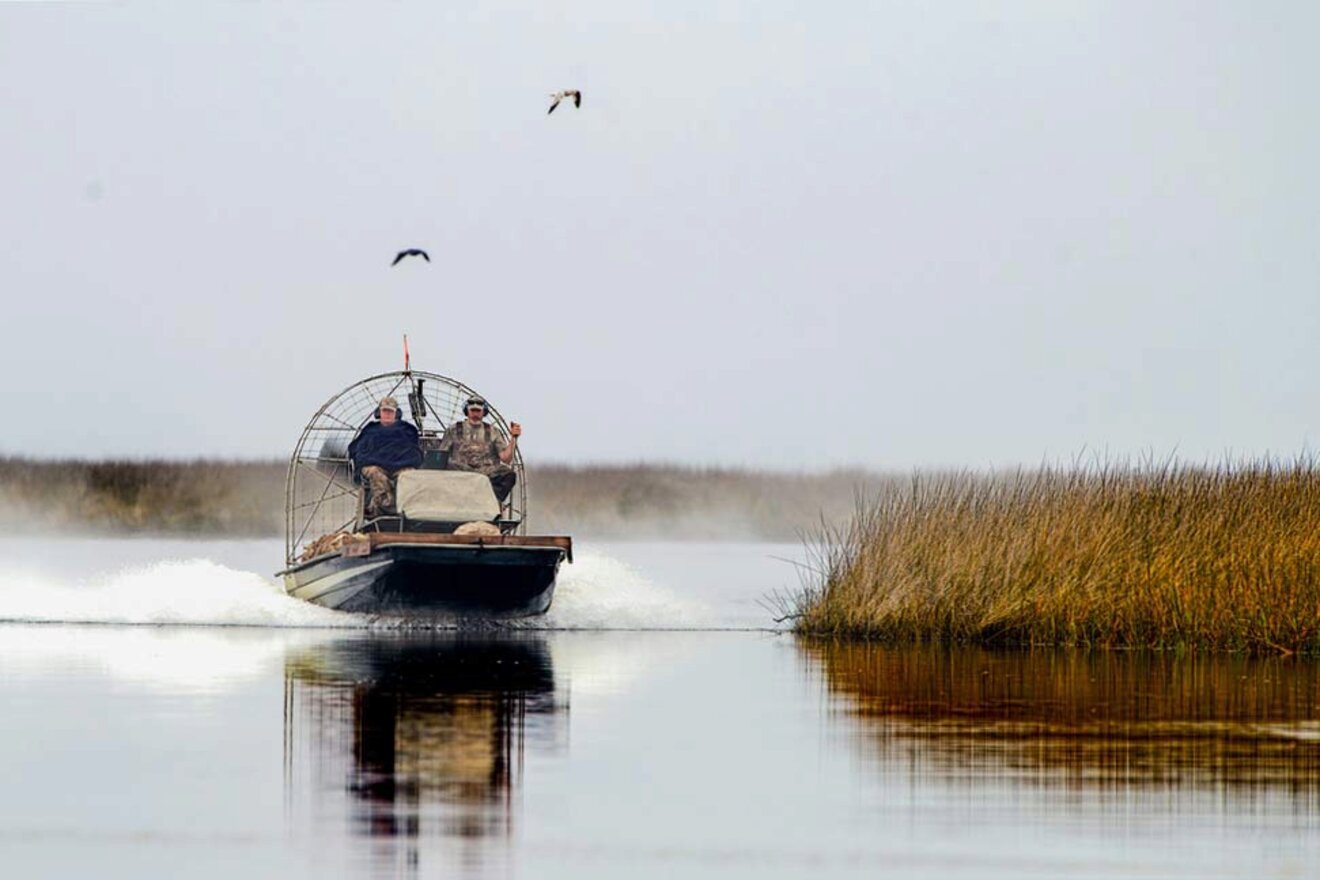 This is a super fun activity for the whole family! On this Crystal River Adventure, you will be able to see the Gulf of Mexico from an airboat!
Travel through the estuaries and winding rivers along the Homosassa River as it flows into the Gulf of Mexico. This airboat ride and dolphin viewing experience is easily one of the best things to do in Crystal River.
You will also learn about Crystal River's Indigenous history on this super fun adventure as you pass by ancient Indigenous shell mounds.
Take the pressure off by booking this experience ahead of time and not having to plan out your days last minute!
Book Your Airboat Ride & Dolphin Experience!
FAQs about Best Things to do in Crystal River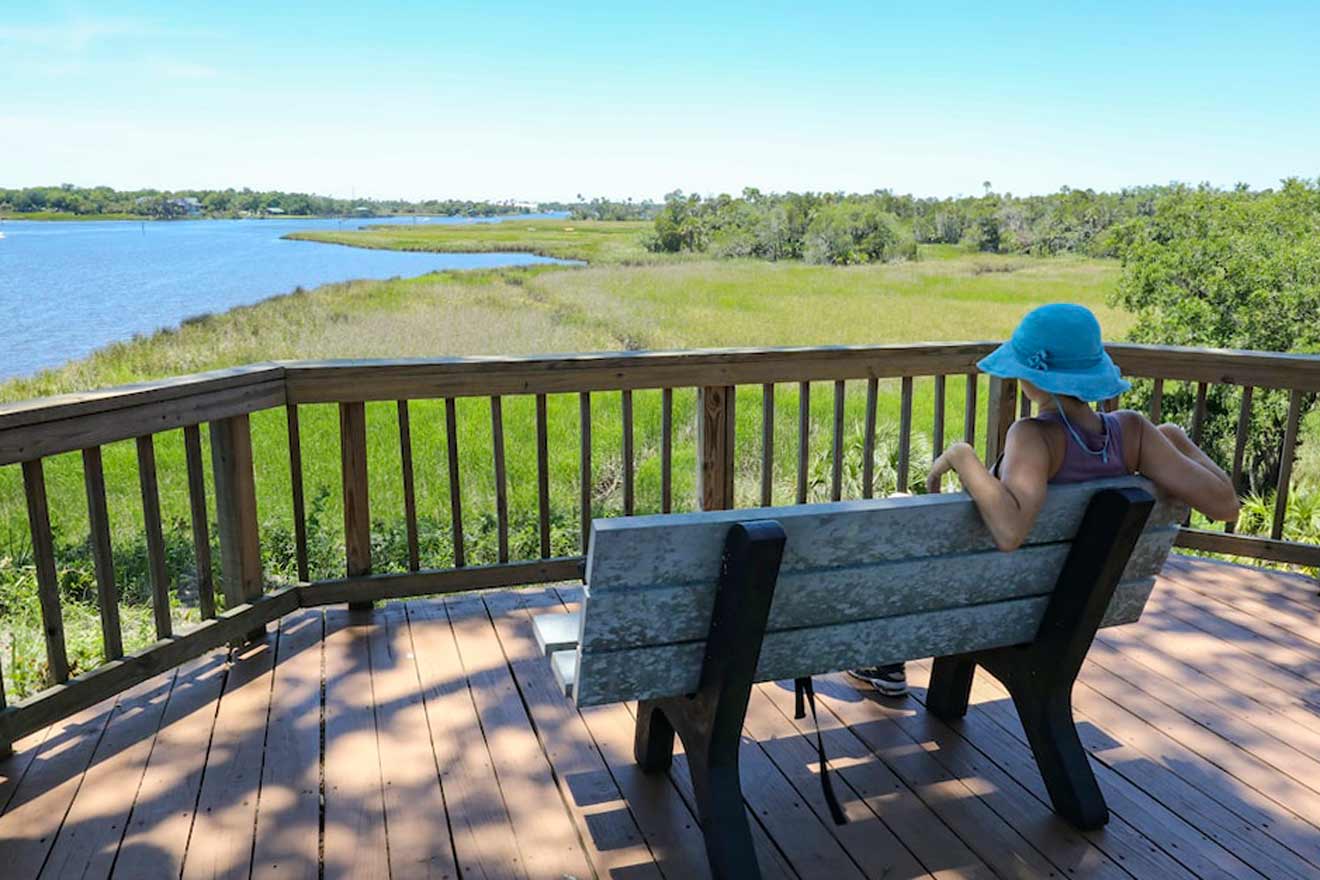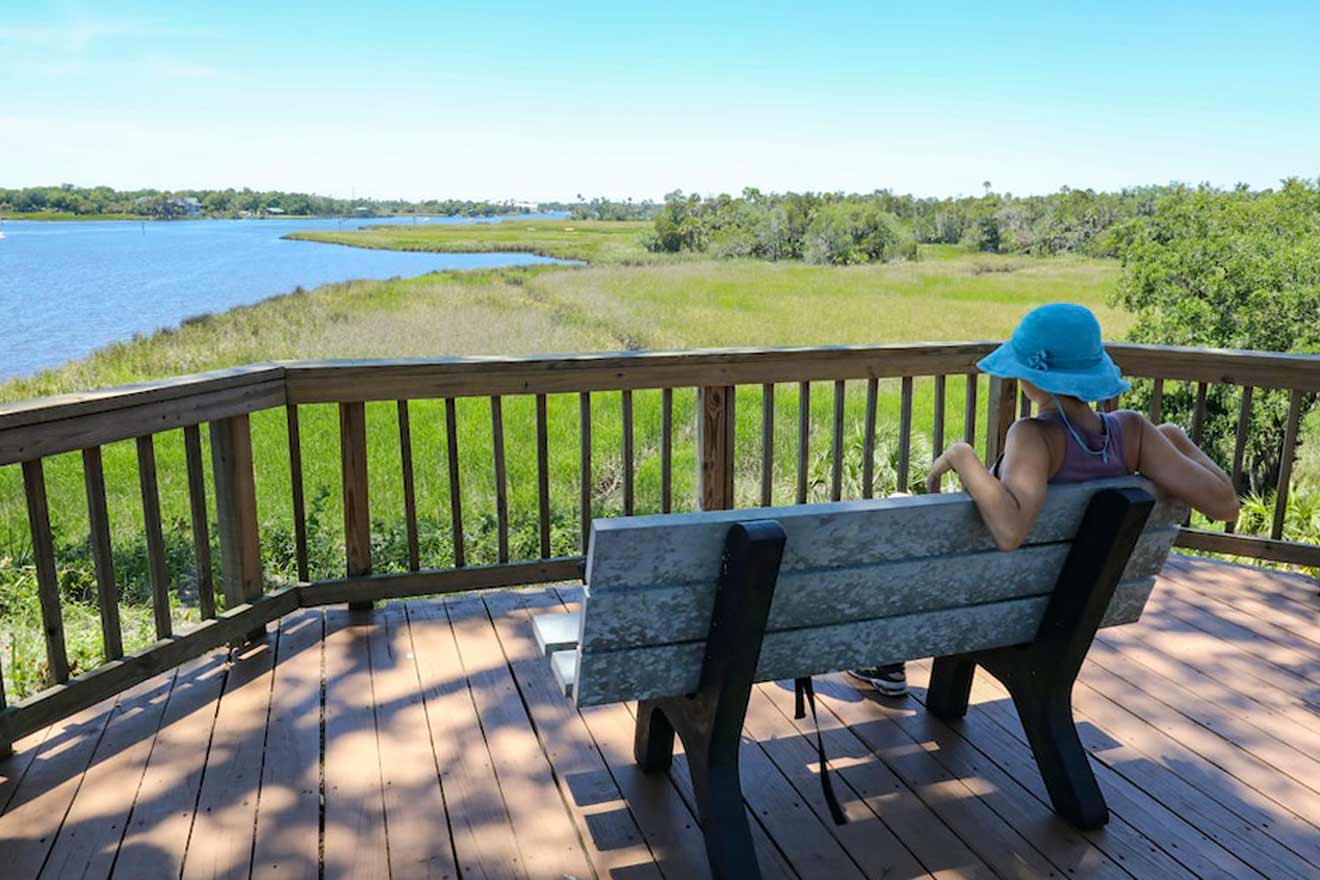 🌃 What are the best things to do in Crystal River at night?
Downtown Crystal River is filled with fun things to do at night. There are plenty of cute shops, restaurants, and festive bars for your enjoyment.
🚗 How far is Crystal River from Orlando?
Crystal River is about 2 hrs from Orlando. However, it is quite a nice drive and makes for the perfect day trip from Orlando!
🍊 What are the best things to do in Citrus County?
Citrus County is filled with so many fun activities for the solo traveler and families. You can swim with manatees, kayak, and explore unique brackish waterways, have the best seafood of your life, learn about Indigenous history, go hiking through Crystal River State Park, and so much more!
🎣 What is Crystal River, FL known for?
Crystal River is world-renowned for being a world-class fishing hub, its year-round manatee presence, and its gorgeous and pristine waterways.
Conclusion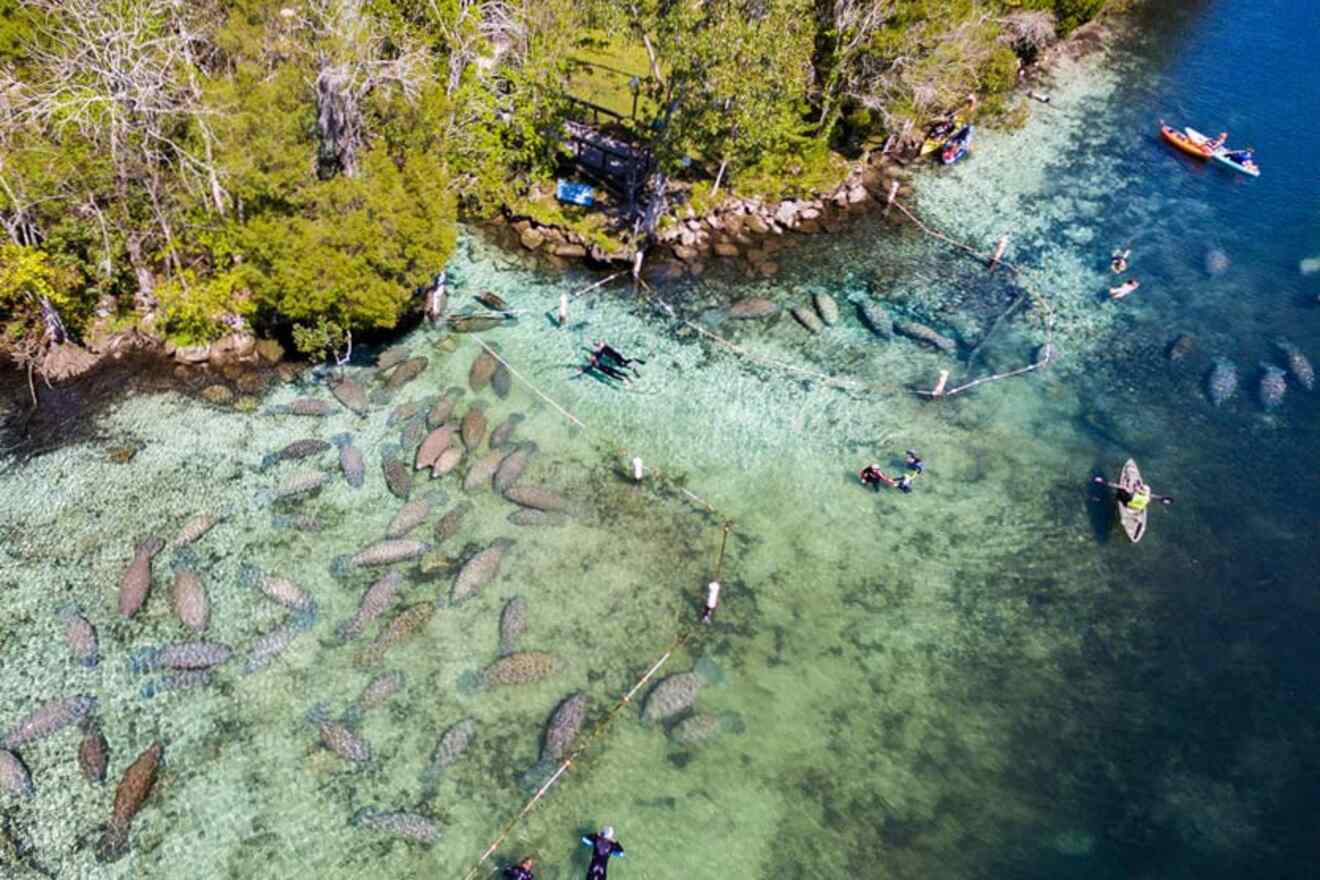 My trip to Crystal River was absolutely unforgettable, and I know yours will be too!
Whether you swim with manatees in Three Sister Springs, hang out in some ancient artesian springs, eat incredible seafood, take an airboat ride, see some art, or just enjoy the Gulf Coast sunset, I know you will have a wonderful time in Crystal River, FL.
I hope you enjoyed this local-recommended list of the best things to do in Crystal River!
Until next time,
Amira G.
---
Pin it for later!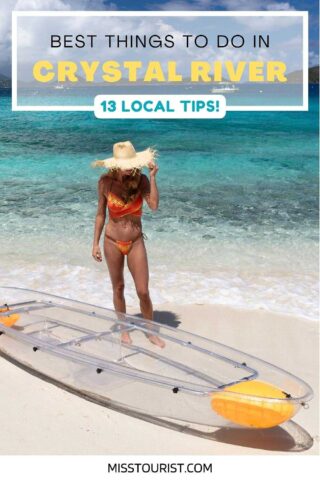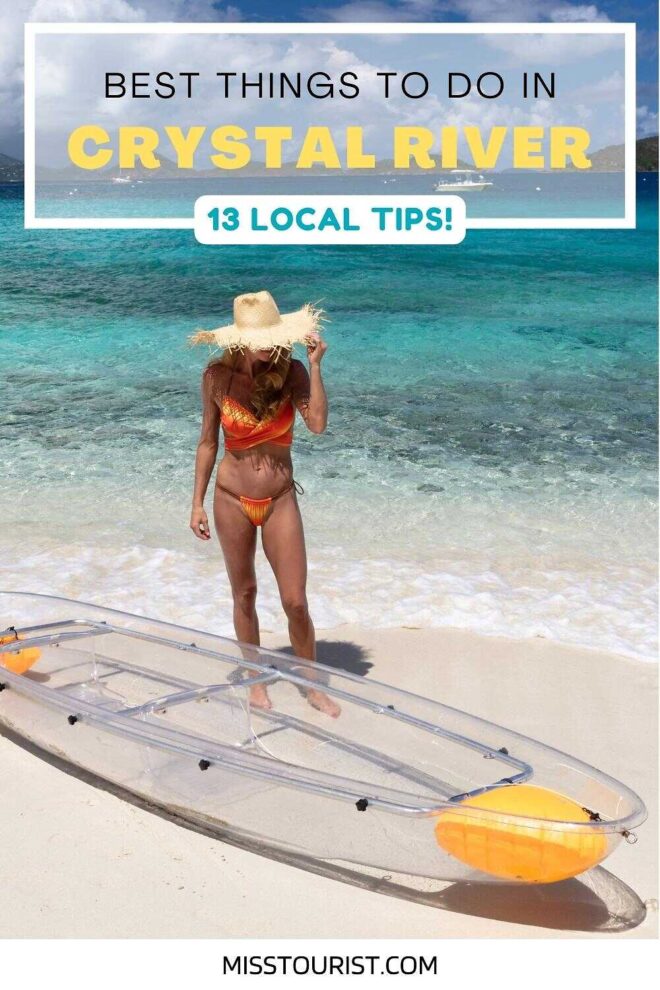 Pin it for later!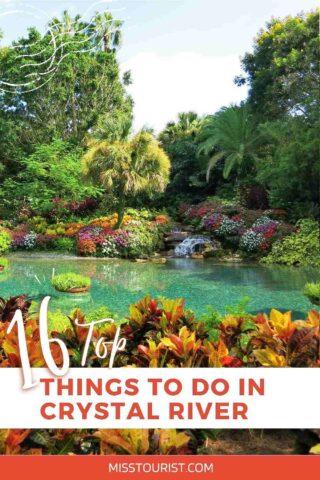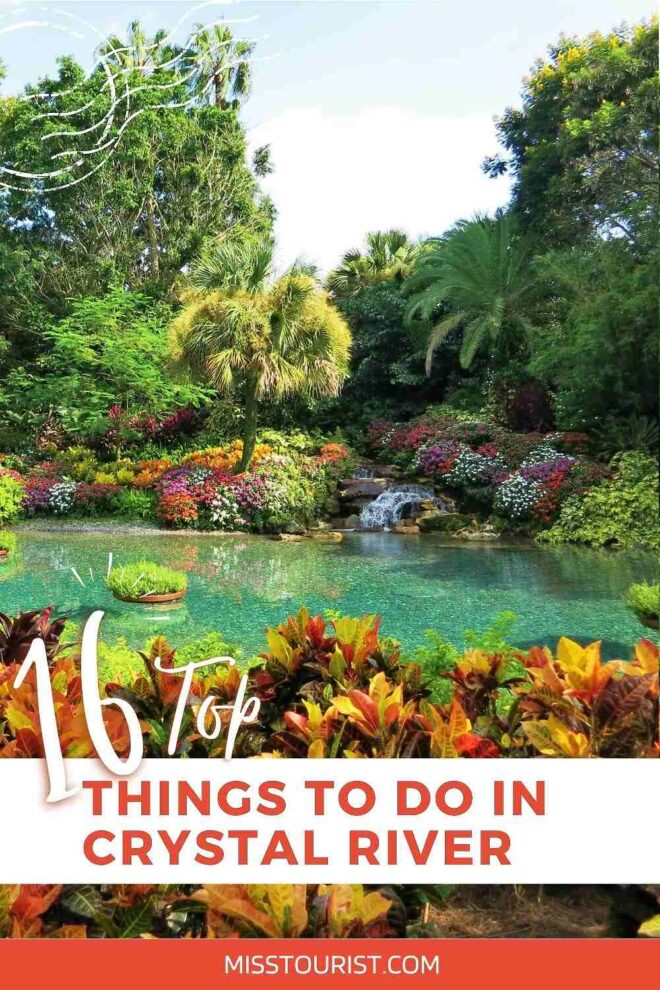 Products You May Like