Choose Your Douro Valley Wine Tour ✔️ 10 Epic Options
It's time to raise your glass and embark on a wine-filled adventure through Portugal's stunning Douro Valley! Whether you're a wine connoisseur or a casual enthusiast, a Douro Valley wine tour is an unforgettable experience that will tantalize your taste buds and delight your senses.
As a dedicated wine enthusiast and travel lover, I've spent countless hours researching and exploring the Douro Valley to bring you a list of the best wine tours the region has to offer. From group combo tours to private tastings, boat tours, and everything in between, I've scoured the region to find the tours that offer the most unique and authentic experiences for visitors.
In addition to the best Douro Valley wine tours, I also made sure to include some exciting bonus options for those who want to explore the charming city of Porto.
As the popularity of the Douro Valley and Porto wine tours continues to grow, it's important to note that many of the top tours require booking in advance.
So, grab your glass of wine, and let's explore the best Douro Valley wine tours!
If you are in a hurry
Not staying long? Then here are the top Douro Valley wine tours you need to book in advance:
1. Sip, cruise, and dine in Douro Valley from Porto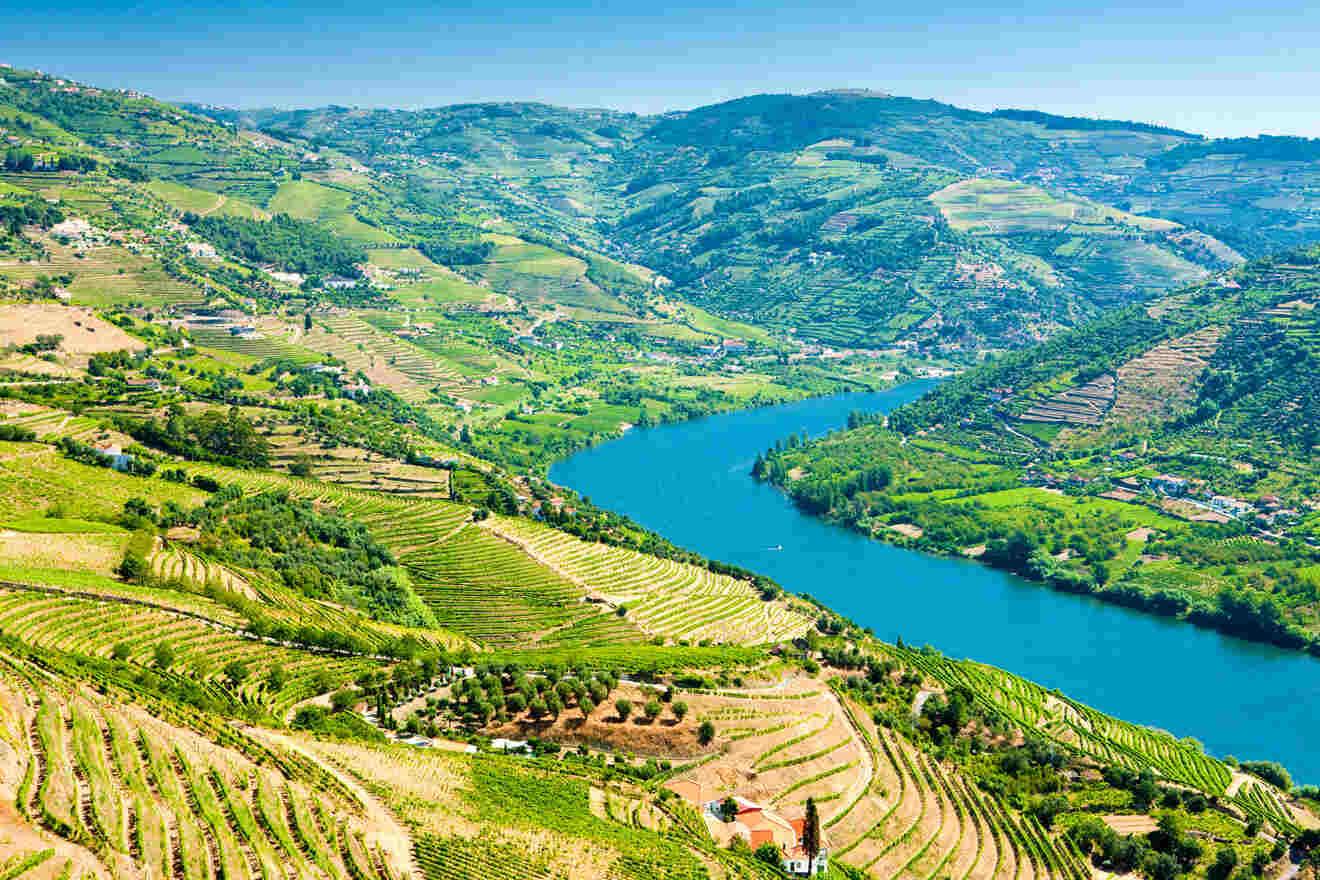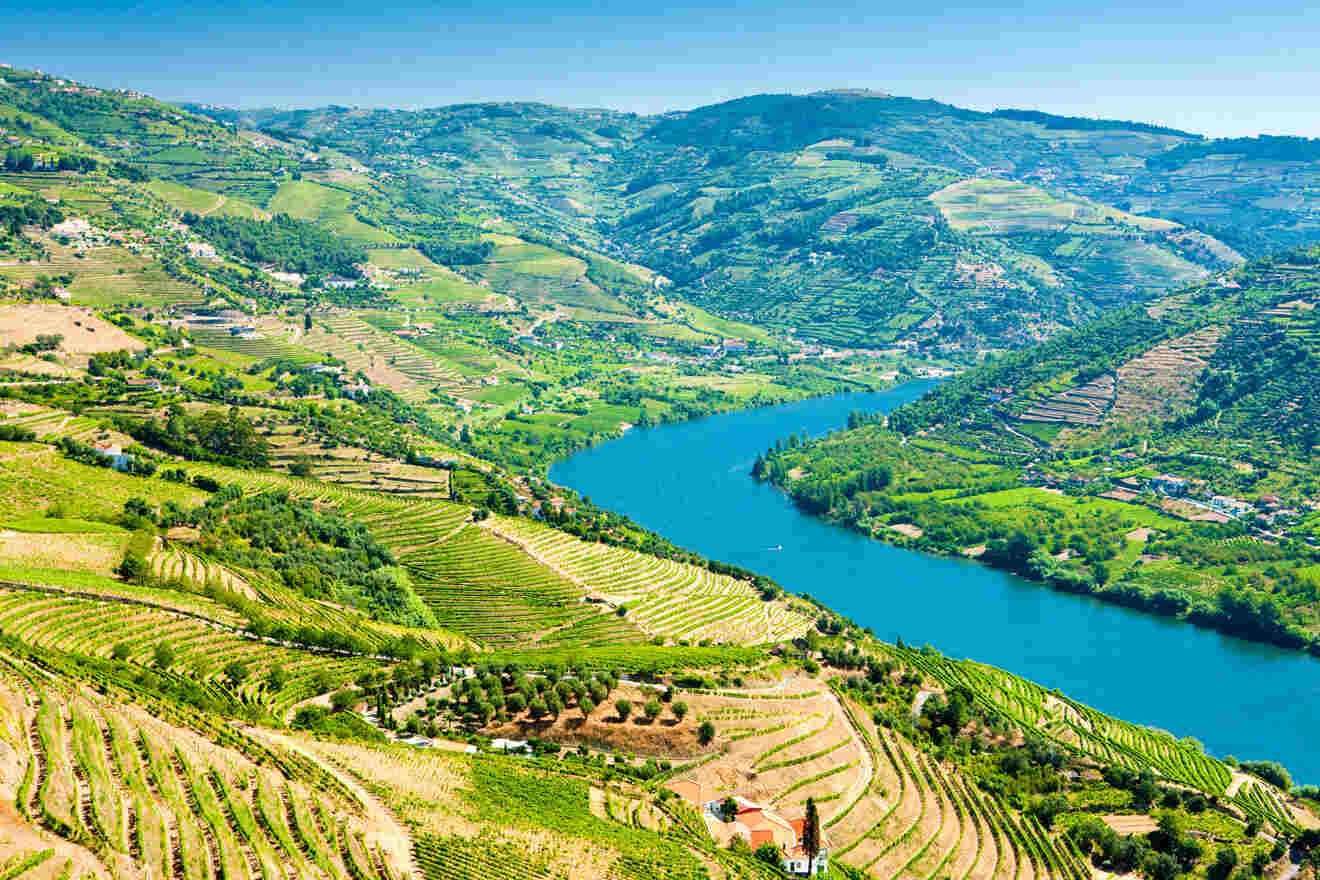 Duration: app. 10 hours 
Price: from €100
Why you should take it: the most popular wine-guided tour from Porto
As you wine lovers gaze out of the Porto hotel window, you may feel overwhelmed by city life, luring you to the countryside for a break from the chaos. Luckily, Douro Valley wine-tasting tours provide an ideal solution.
Hop on board for a wild adventure with Port wine tastings through Portugal's renowned wine estates! Enjoy stunning scenery from the window of your ride and sip on different wines from local vineyards.
If you're an early bird, take advantage of the morning pickup from your hotel to kick off your day of exploration. Then, buckle up as your ride takes you through the winding roads of Douro Valley. You'll visit not one but 2 distinct Douro Valley wineries and have the chance to try a variety of wines produced there. Plus, satisfy your taste buds with a delicious lunch!
Take a boat trip and relax on the Douro River cruise.
2. Visit Quinta do Tedo and discover the art of winemaking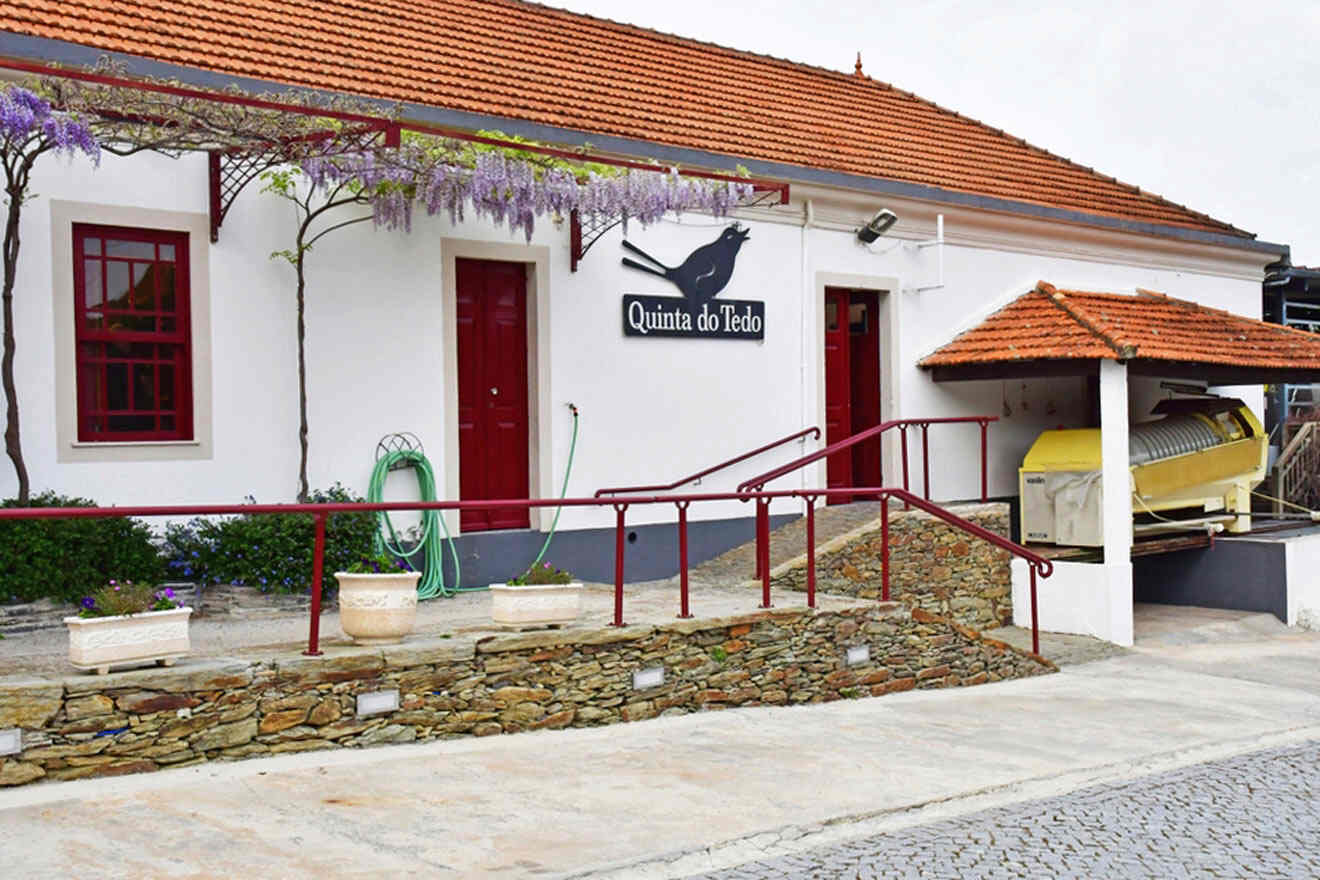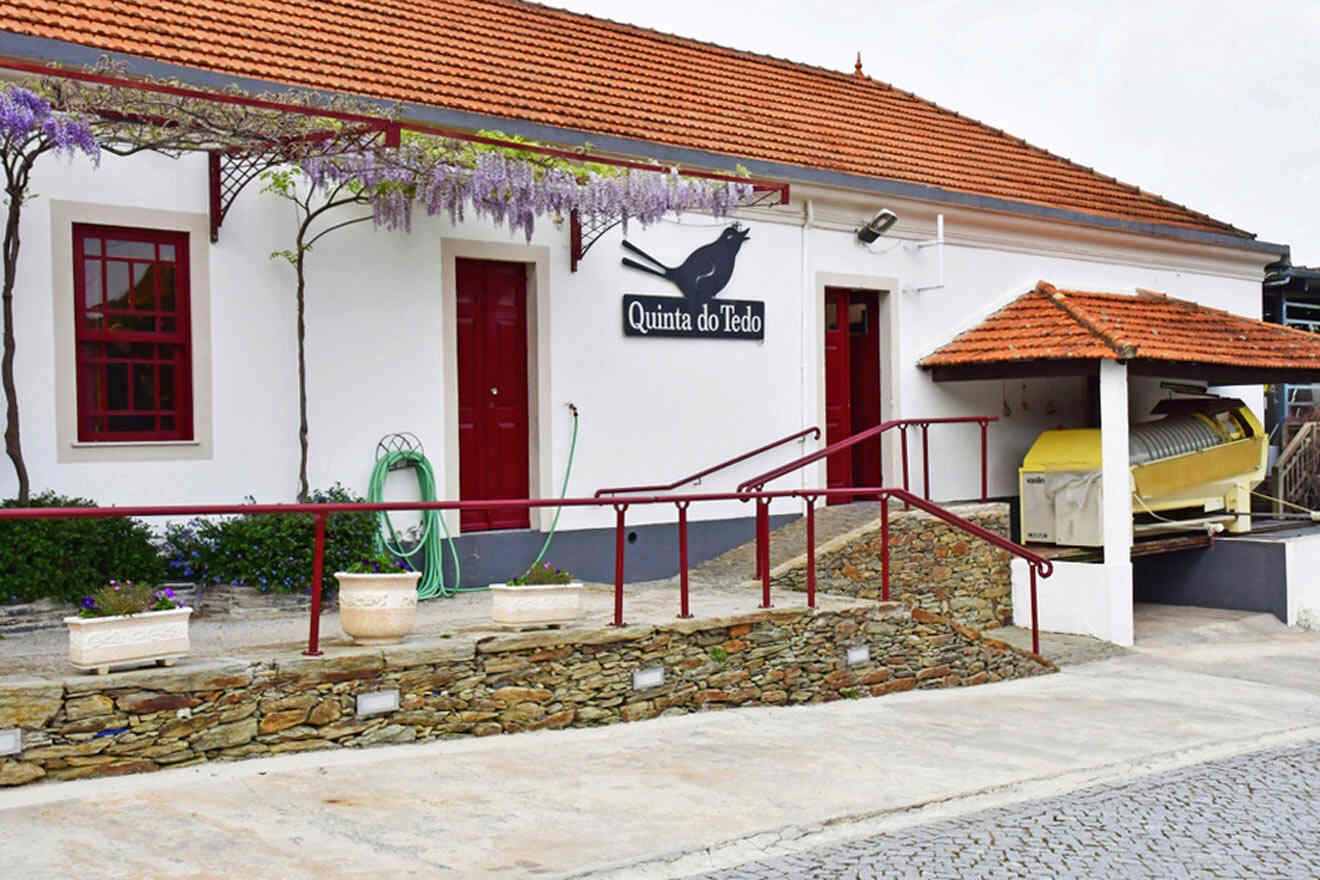 Duration: 1-1.5 hours
Price: from €30
Why you should take it: vineyard-specific tour with a behind-the-scenes look
If visiting several wineries seems overwhelming, then I have a great option for you. Take a journey to the historic Quinta do Tedo estate, nestled amidst terraced vineyards and overlooking the breathtaking confluence of the Douro and Tedo rivers.
Take a full tour of the estate and get a behind-the-scenes look at the olive and wine production process, from foot treading to bottling and hand-labeling. Learn all about Porto wines while admiring the 18th-century cellars where the wine aged to perfection.
Indulge in a tasting of Quinta do Tedo's Portos and Douro wines while enjoying the beautiful scenery of the Douro River from the renovated 18th-century tasting room.
And if you want to visit Quinta do Bomfim, there is a tour for you as well. Step back in time with a visit to the on-site museum and learn about the fascinating history of the property.
3. Feast your senses with a Douro Valley combo tour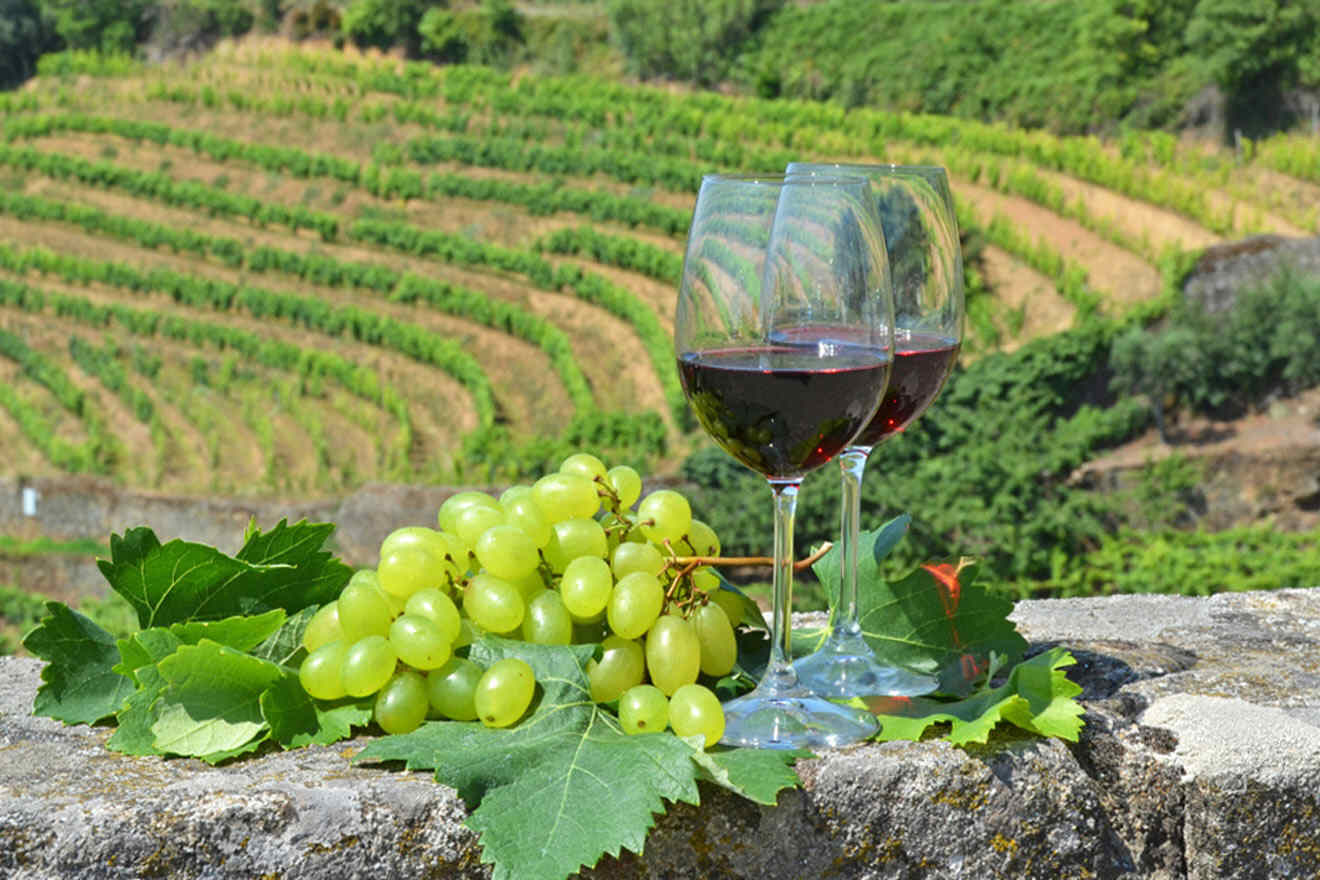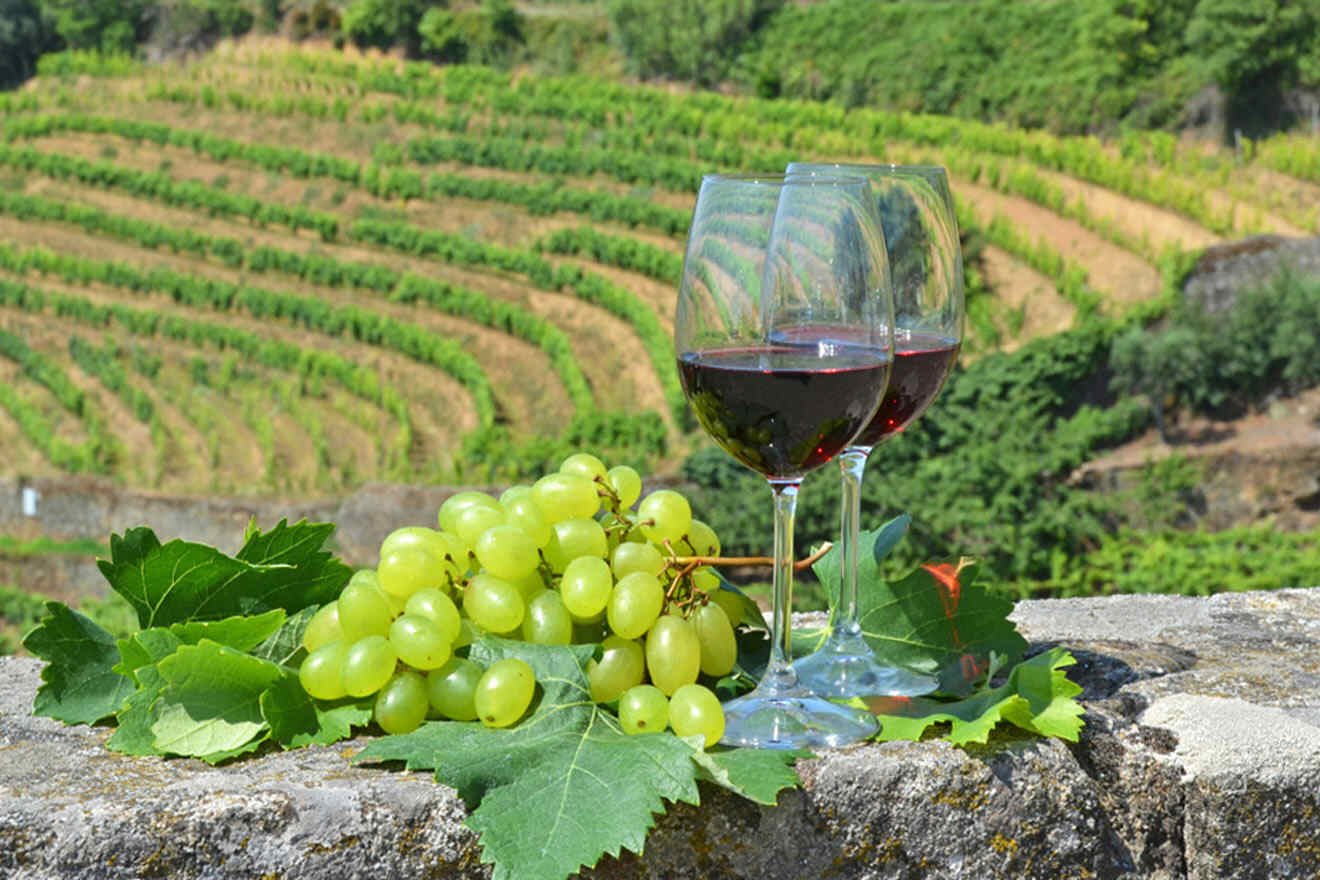 Duration: 10 hours
Price: from €95
Why you should take it: visit Amarante, Lamego, Régua, and Pinhão on the same day
Get ready to tantalize your taste buds on this full-day tour of the Douro Valley's wine region. Hop on board a minibus and wind your way through the valley's wine estate, stopping at esteemed wineries for wine tasting and captivating cities like Amarante, Lamego, Régua, and Pinhão, the heart of Alto Douro. Traditional Portuguese lunch is included in the tour.
As you explore the best-hidden gems of the Douro region, you'll also learn about Douro's wine-making process and traditional foods from your local guide.
If you are an olive oil fan besides being a wine lover, you can check out this full-day tour that includes the best of both. Experience an exclusive olive oil tasting in a hidden village off the beaten path that most tours overlook. Uncover the beauty of this UNESCO World Heritage Site and experience wine tastings like never before.
4. Explore ancient villages of the Douro Valley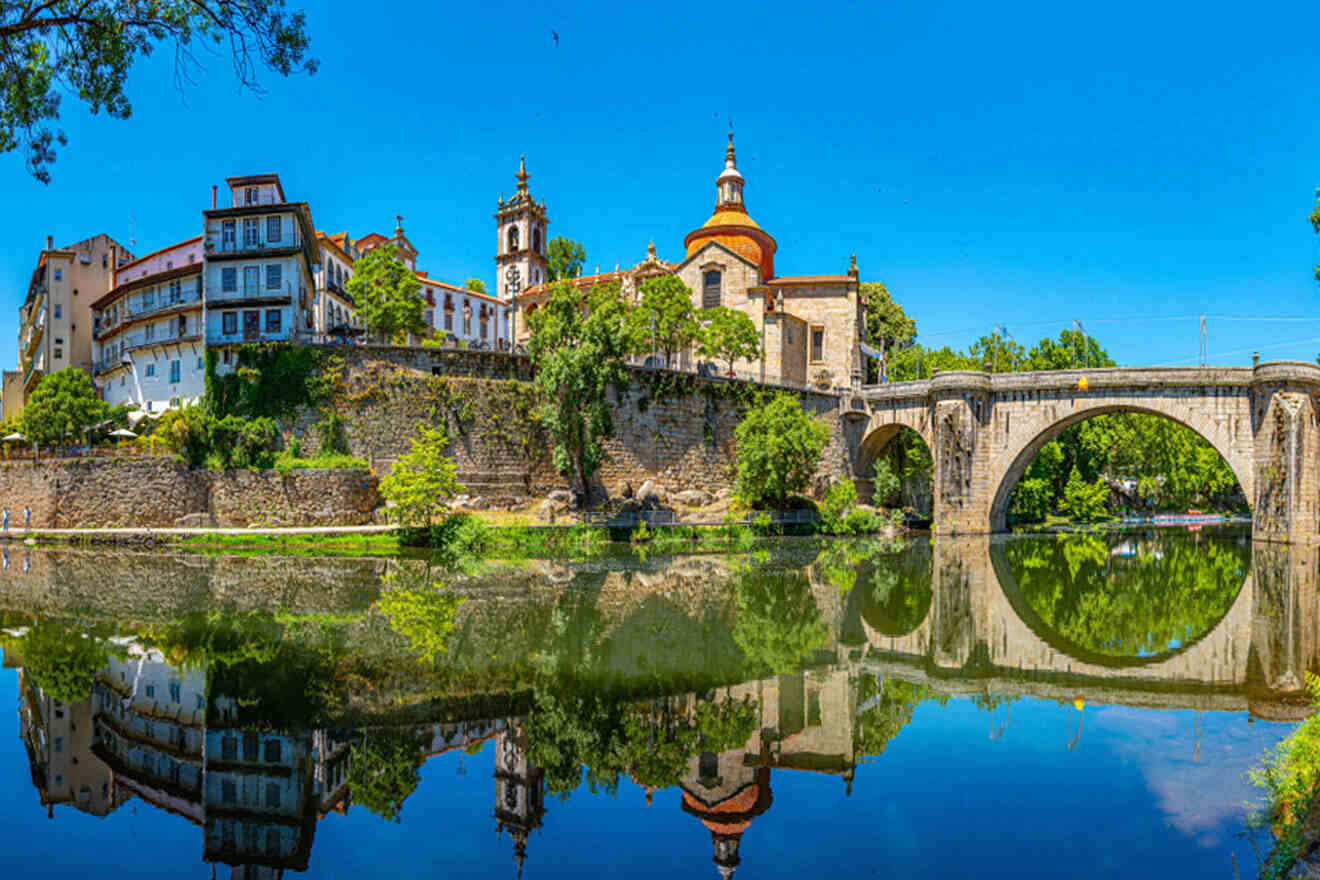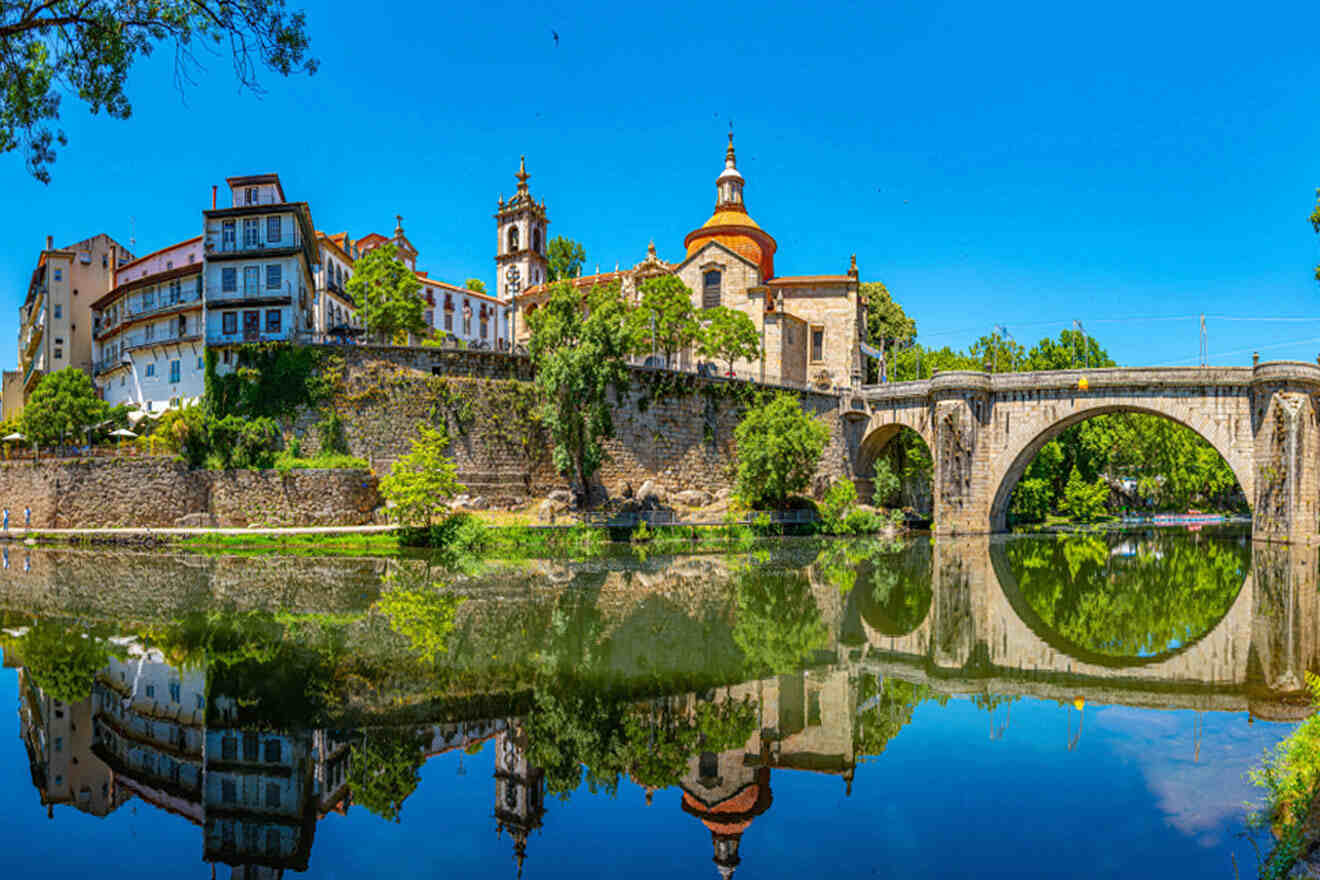 Duration: 10 hours
Price: from €95
Why you should take it: walk around Amarante and visit São Leonardo da Galafura
Get ready for a love affair with the Douro Valley! Take a guided tour of Amarante, known as the city of love, sweets, and art, and soak in the breathtaking view from the stunning views of São Leonardo da Galafura.
But the Douro Valley wines go far beyond aesthetics and are different from other wineries that you might know – they come from the oldest demarcated fortified wine region in the world and a UNESCO World Heritage Site, rich in culture, history, cuisine, and traditions.
As you explore the beautiful wine regions, marvel at the unique landscape of green mountains flanking the river in a dramatic V shape, forming the perfect terraced soil for vineyards.
And what better way to fuel up than with a delectable 3-course traditional Douro meal paired with premium wines?
5. Take a private tour of Douro Valley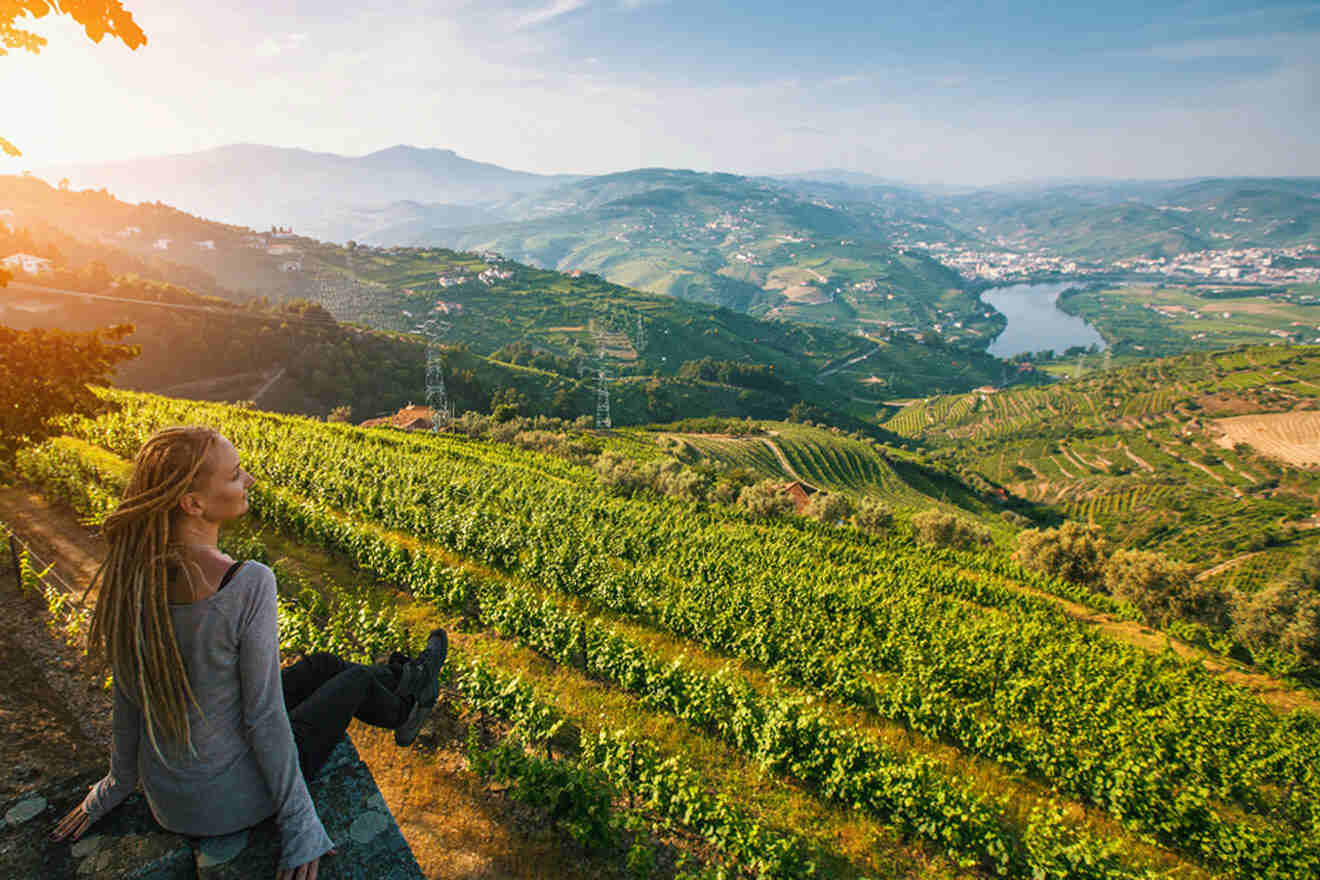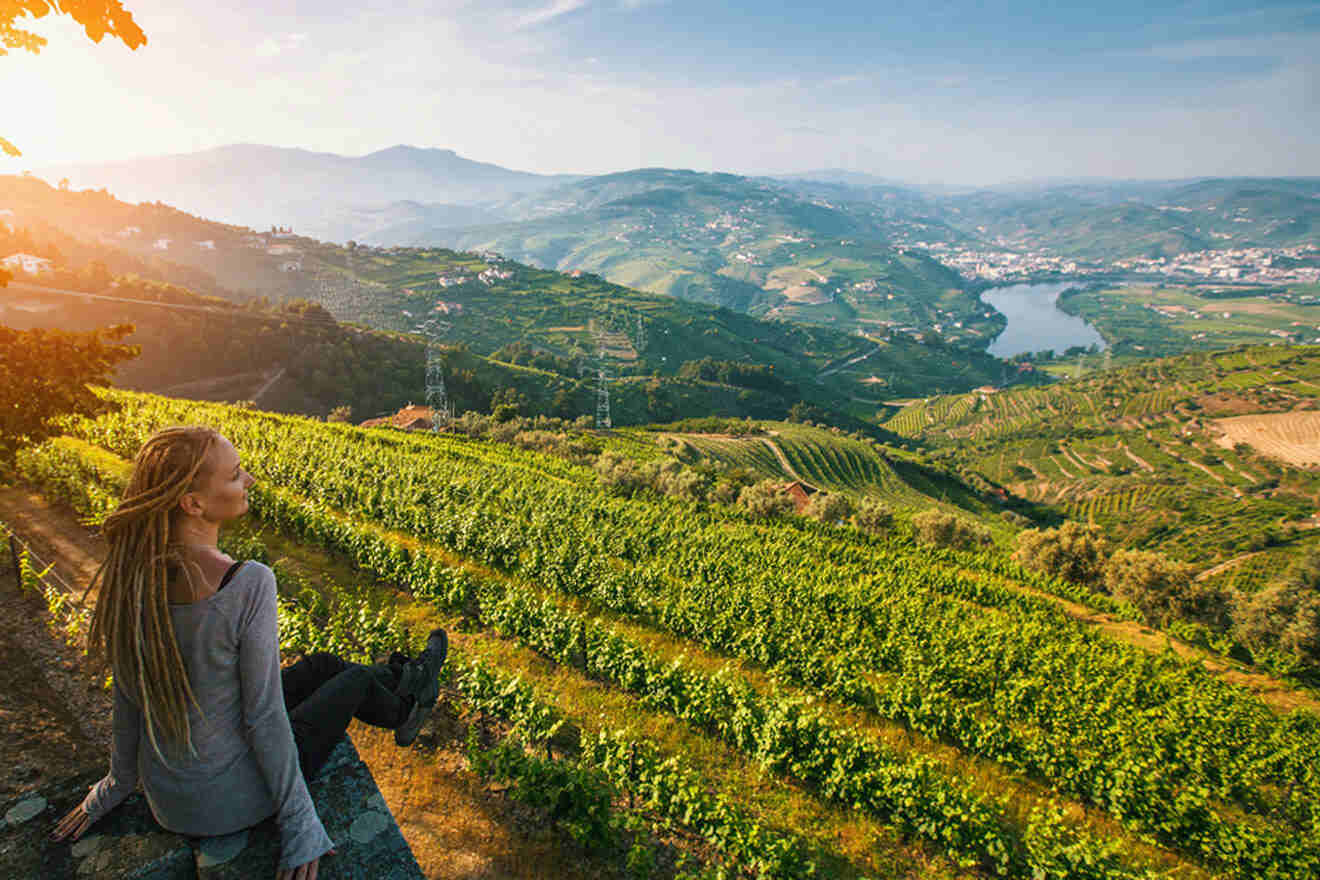 Duration: 9 hours
Price: from €390
Why you should take it: for a personalized and immersive experience
As for you, my dear introverts, I always have private tours in store! Climb aboard a comfy, air-conditioned vehicle and snap some Insta-worthy pics of the Douro Valley as you cross the old bridge.
But the real fun begins when you visit not one but 2 unique locations and sample delicious Port wine along the way. Get an up-close look at how different types of Porto wines are produced, and satisfy your taste buds with a scrumptious and unforgettable Portuguese lunch.
And if you are looking for a high-end experience, then this luxury tour is just for you. Start your day with a quick stroll over the Douro River bridge before visiting a special family-owned wine estate with unique and unforgettable characteristics. Get a behind-the-scenes look at the wine presses and cellars, and indulge in tastings of the oldest Porto wine passed down through the family generations. 
6. Enjoy an off-road adventure with Port tasting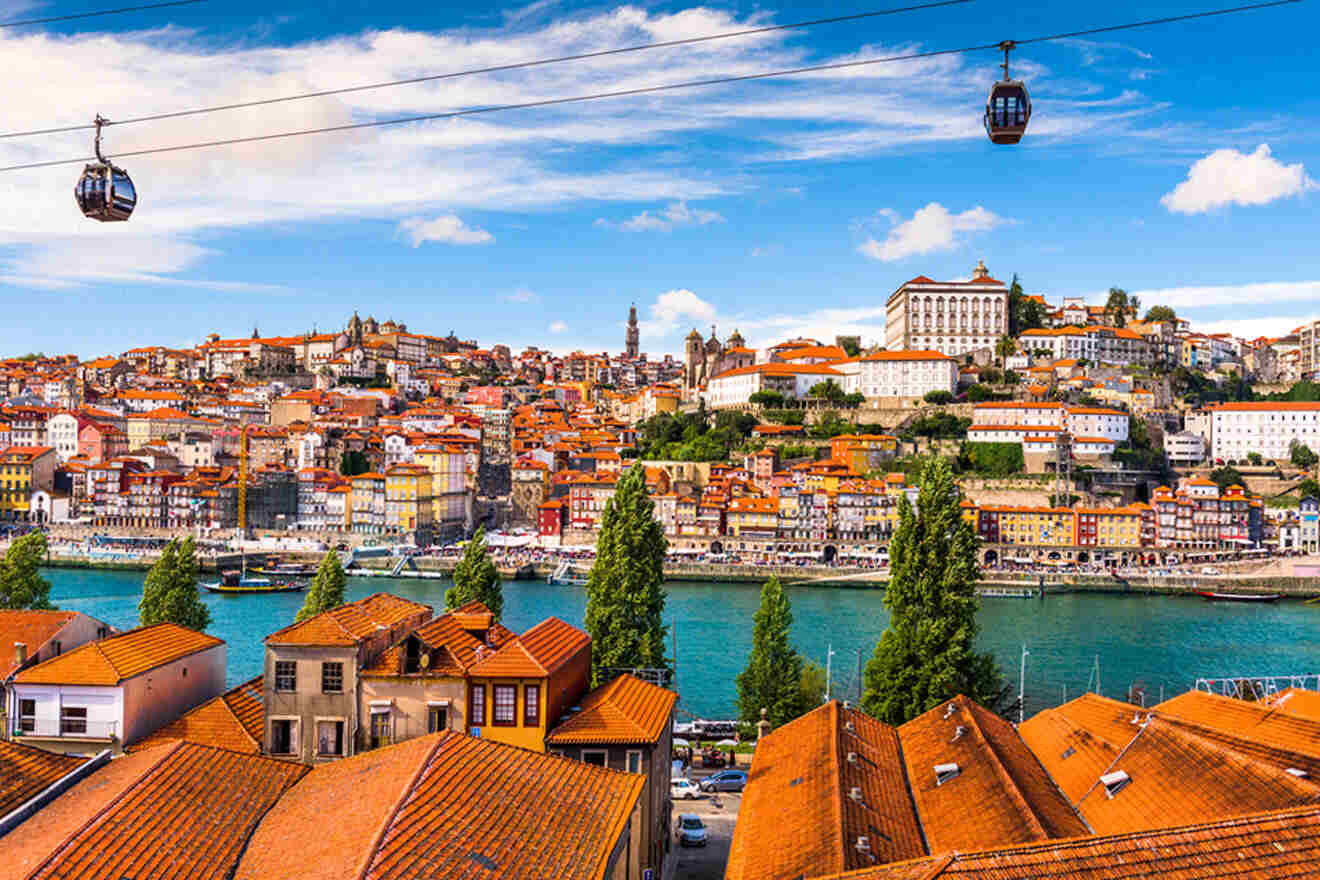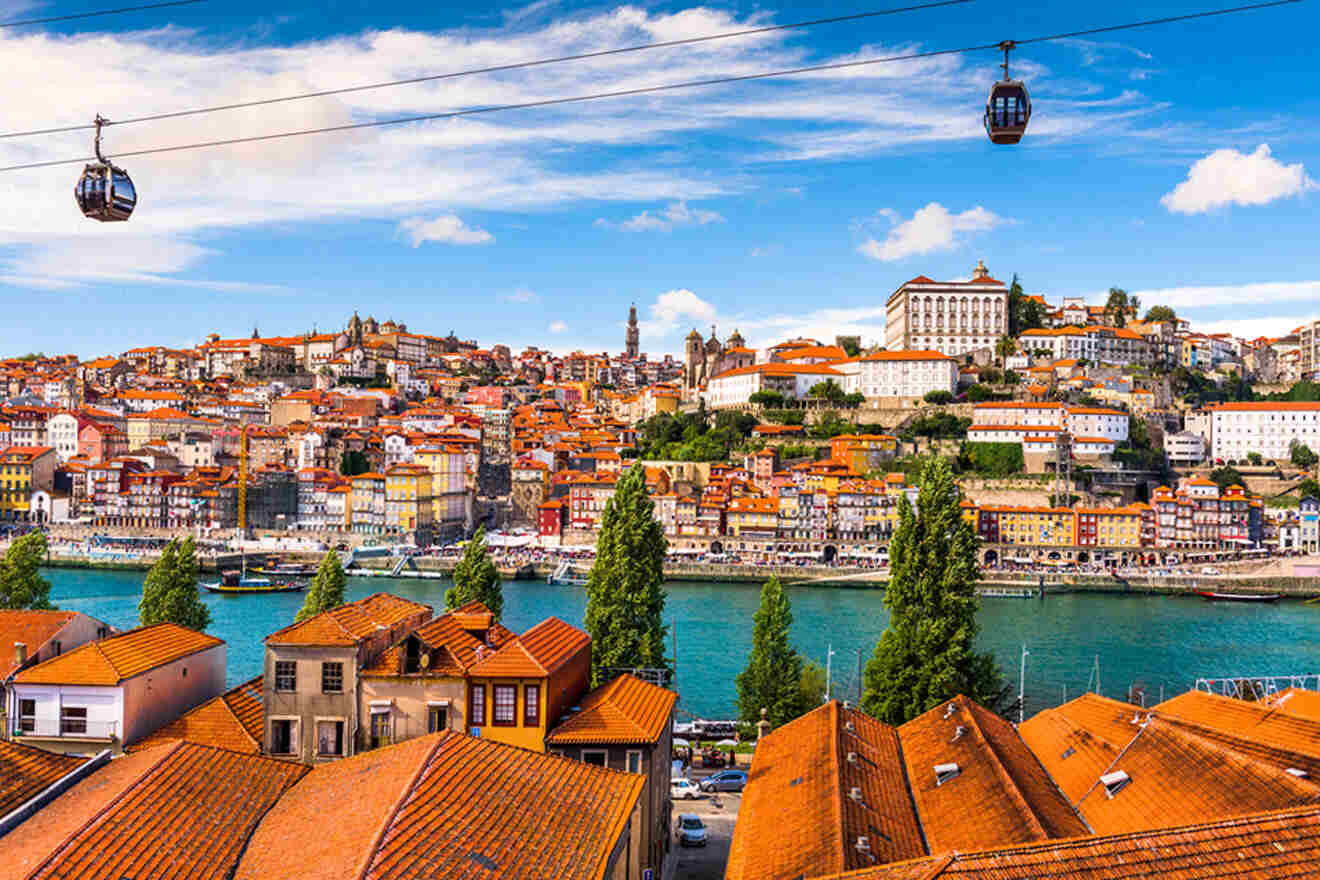 Duration: 10 hours
Price: from €280
Why you should take it: join a thrilling 4WD vehicle journey through the Douro Valley
Looking for an escape from the usual tourist crowds? Benefit from pick-up at your hotel in Porto and embark on a 4WD vehicle journey to the town of Régua, a famous port producer, where you'll escape the common tourist crowd and venture off-road.
As you journey through the steep vineyards that produce wines with Portugal's highest DOC classification, stop for a picnic lunch and take in the breathtaking views.
And what's a trip to the Douro Valley without sampling some of the region's fortified Port wines? Head to a local winery for a tasting before returning to Porto.
Unfortunately, this tour isn't available for those with back problems or mobility impairments. 
7. Hike, sip, and picnic your way through Douro Valley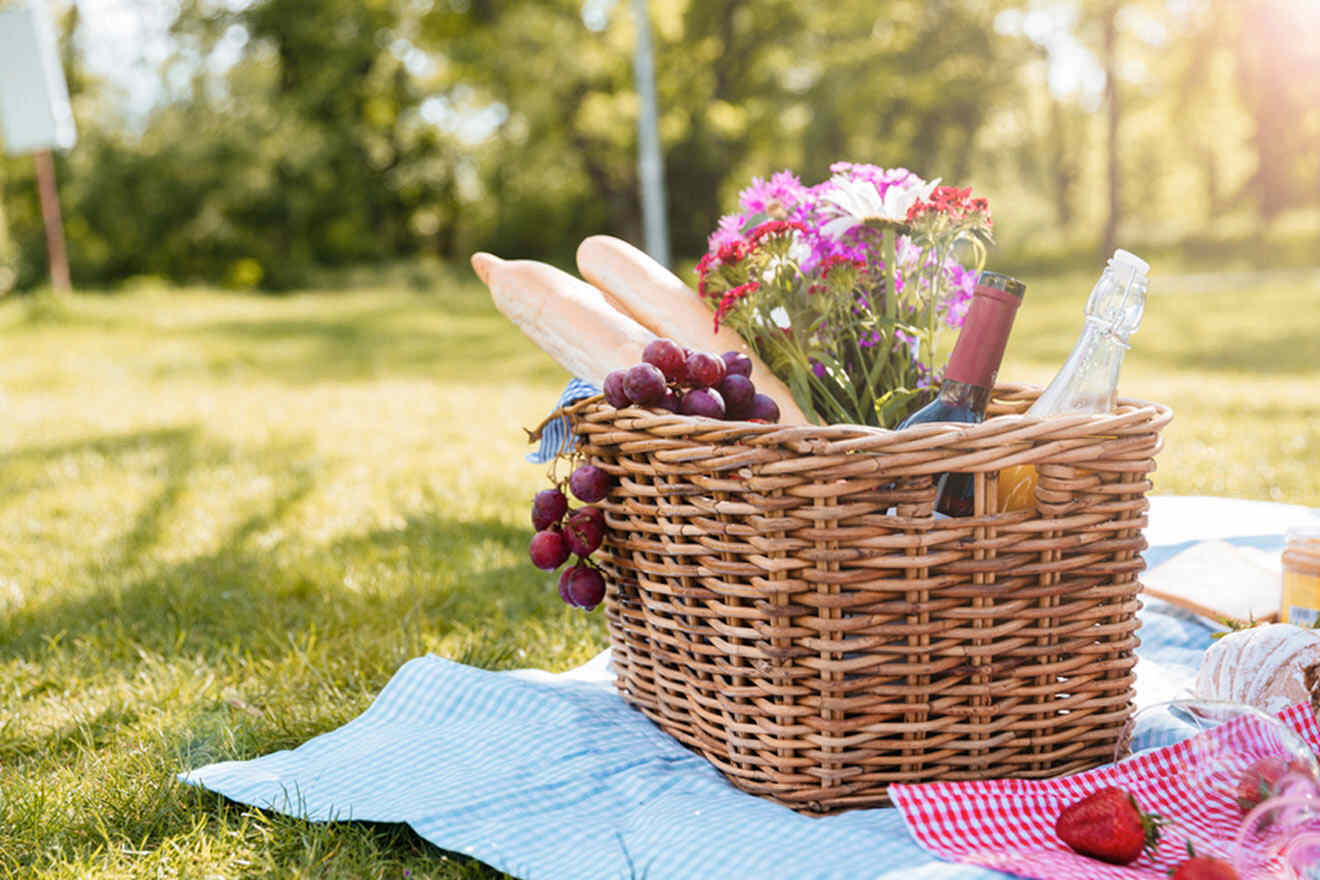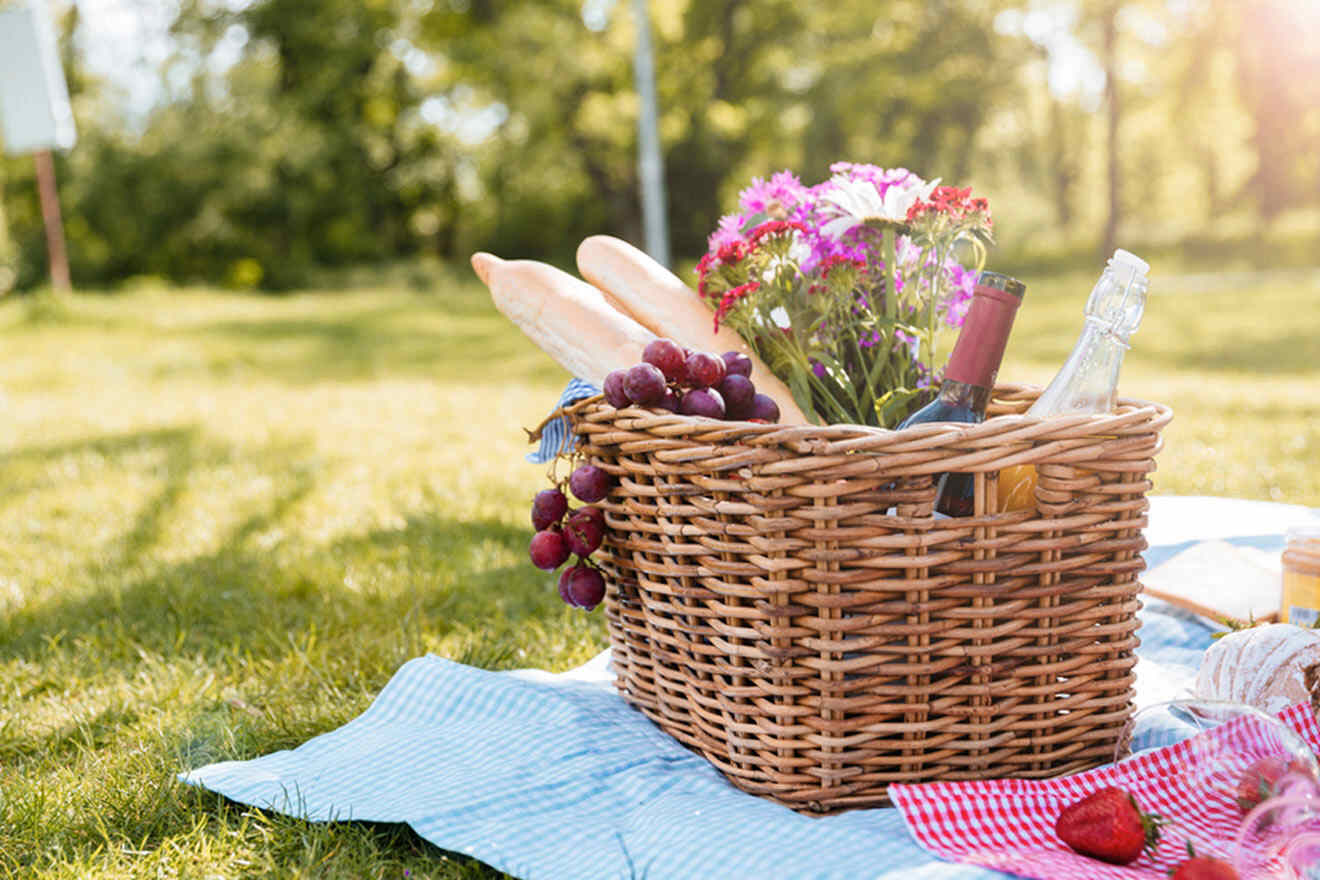 Duration: 10 hours
Price: from €105
Why you should take it: hike through the Douro Valley and enjoy a delicious picnic
Ready for a day of adventure, wine, and scenic views? Join a comprehensive excursion from Porto that will take you trekking through the majestic Douro Valley towards the traditional village of Pinhão. You will have so much fun on this tour!
Along the way, you'll make a stop at a local winery for a tour and tasting of 3 delicious wines. And what better way to enjoy the stunning landscape than with a picnic of mouth-watering charcuterie, bread, and cakes, all paired with the perfect red and white wines?
After refueling, continue your hike to reach Pinhão and explore the town at your own pace. Or, for a little extra adventure, hop on a scenic boat ride for even more breathtaking views of Douro Valley.
8. Step into the grape harvest tour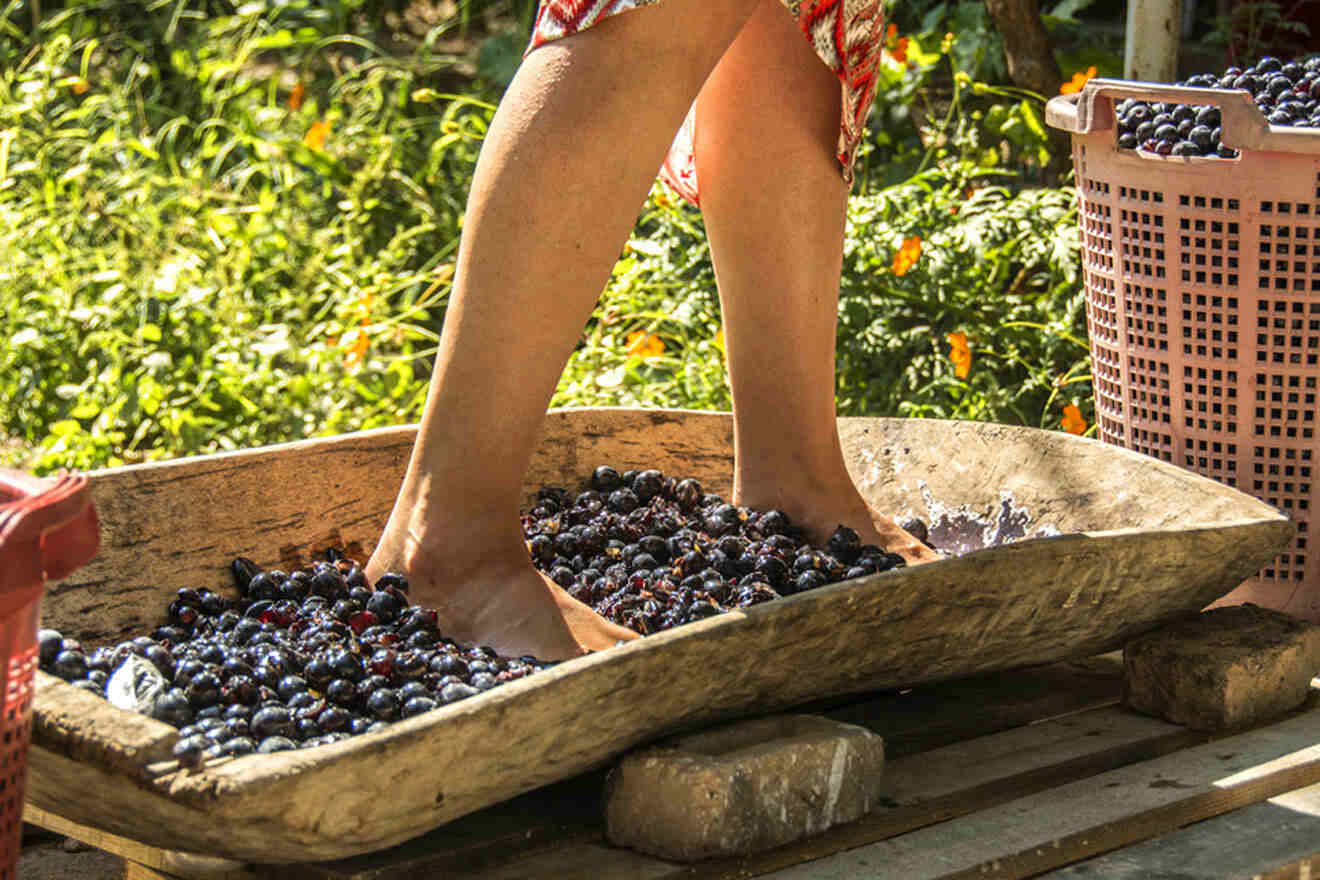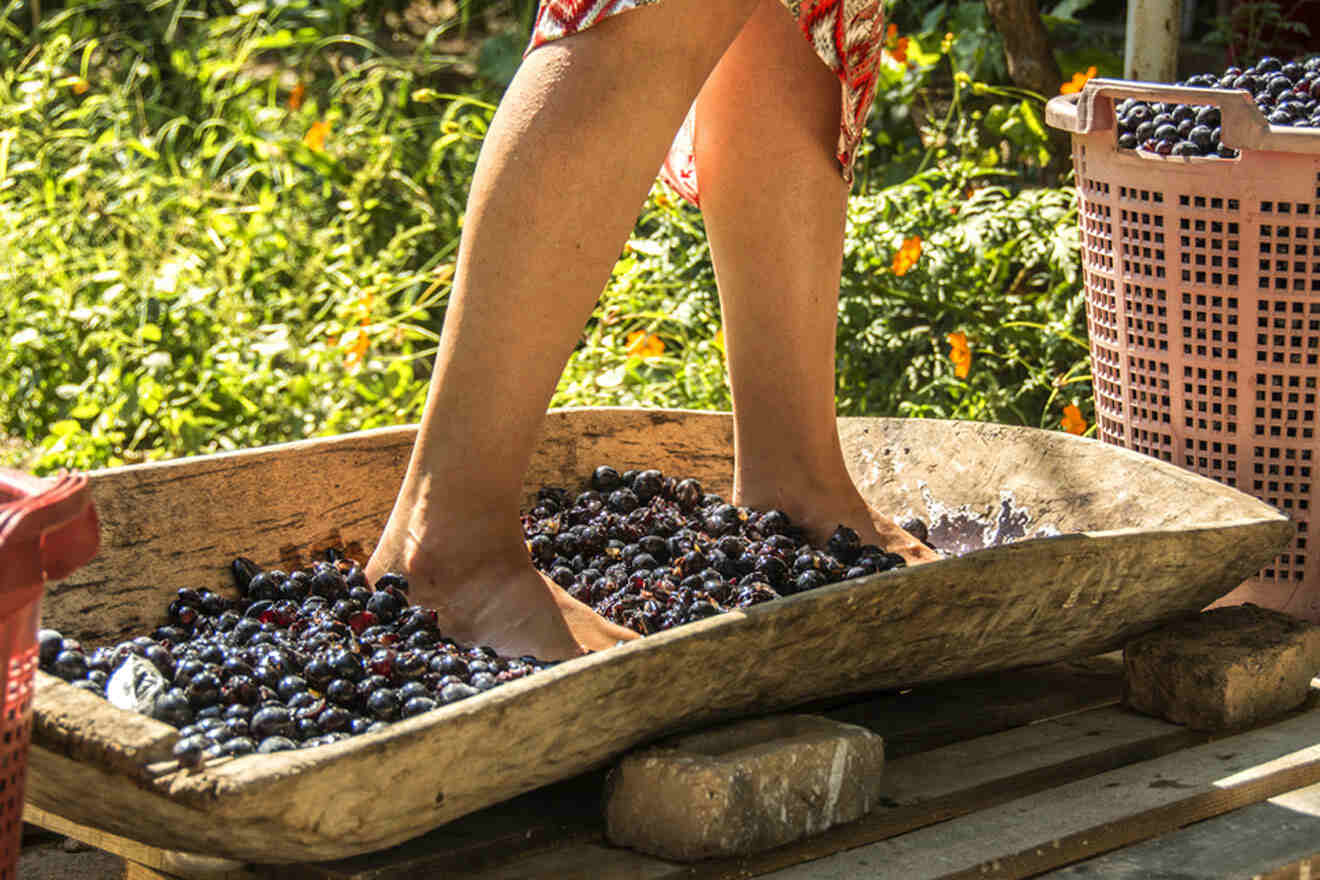 Duration: 10 hours
Price: from €270
Why you should take it: experience foot-pressing grapes in the winery
I have quite a treat in store for you on this list of the best wine tours in Douro Valley. Are you ready to get your feet wet in the world of winemaking?
Join a unique and exciting experience during grape harvest season in the Douro Valley, where you'll contribute to the tradition of feet-pressing grapes in the lagar!
And after all that hard work, it's time to treat yourself to a visit to the Muscat Sanctuary, where you'll taste their delicious nectar that has been perfected over 100 years. And don't worry, your efforts won't go unrewarded – enjoy a savory Douro regional lunch paired with red and white wine.
9. Become a winemaker for 1 day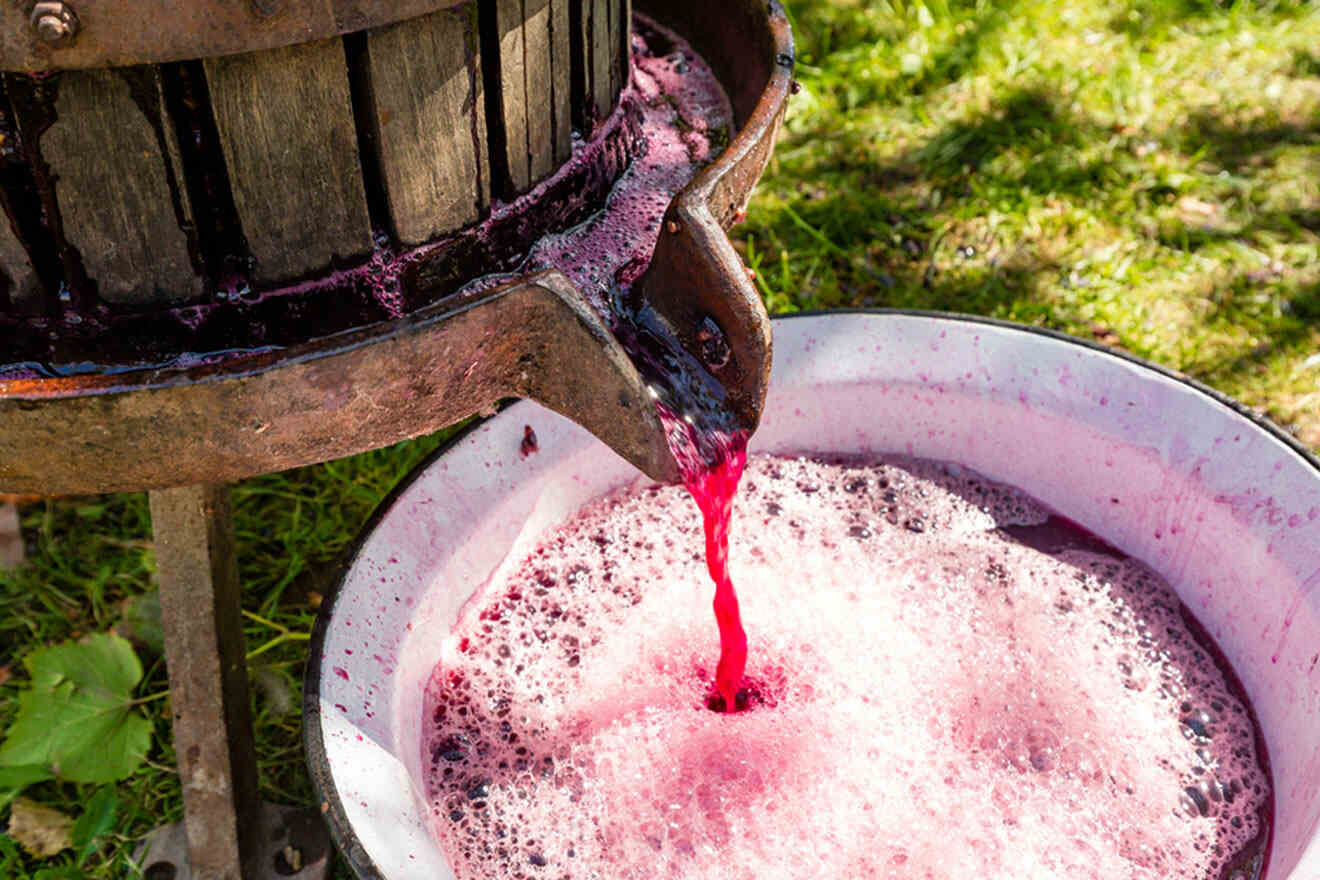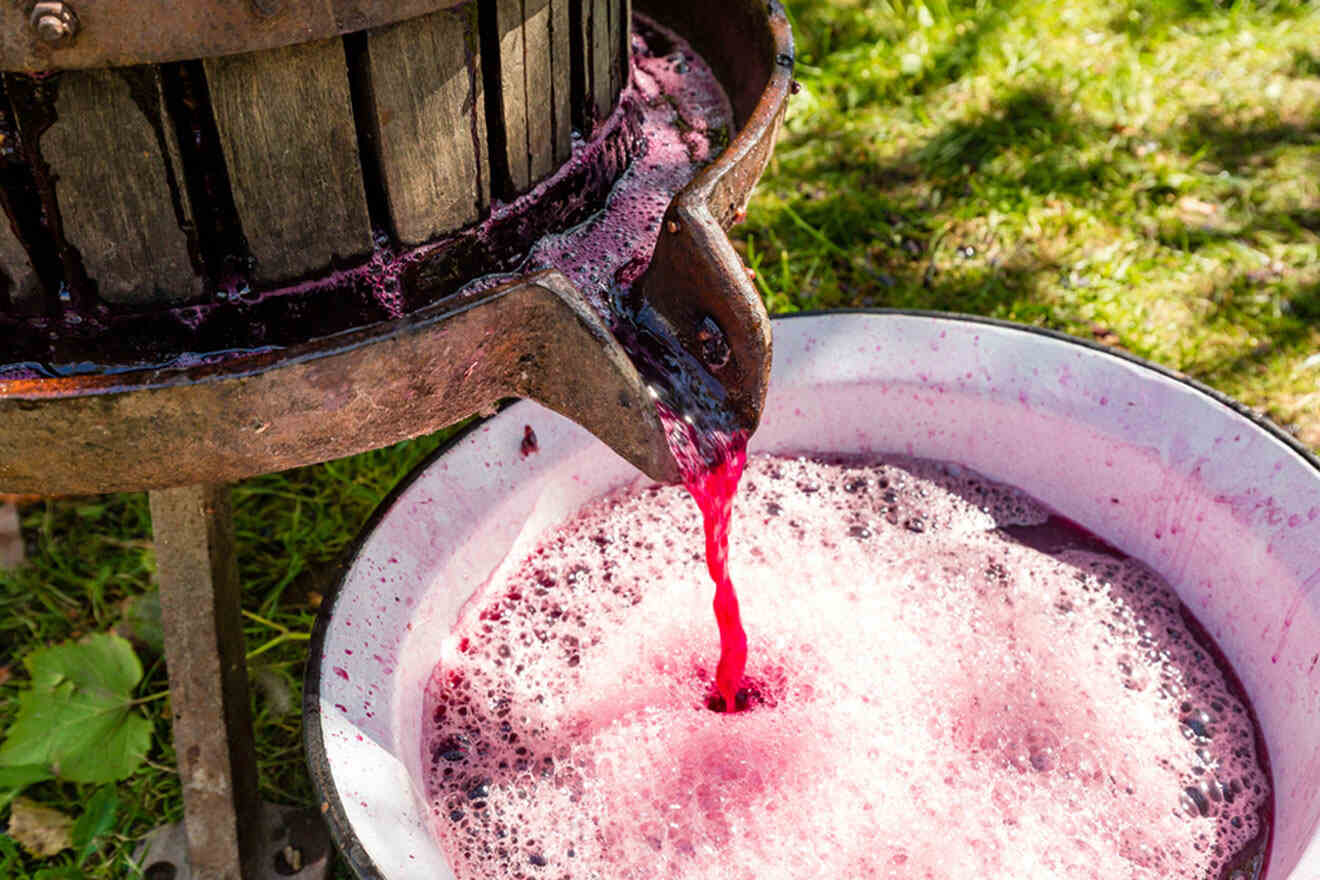 Duration: 8 hours
Price: from €540
Why you should take it: create a unique blend and take your bottle of wine home
Are you ready to discover the land of lush green valleys, exquisite wines, and amazing people who treat you like old friends? Immerse yourself in the world of winemaking and visit wineries like Quinta Nova or Quinta do Vallado in Douro Valley.
Learn about the vinification and blending processes and create your own unique blend, complete with a custom label and cork. Take your bottle of wine home with you as a souvenir of your unforgettable experience.
And what better way to end your day than with a delicious regional lunch paired with wines from the estate?
10. Stay for a few days in Douro Valley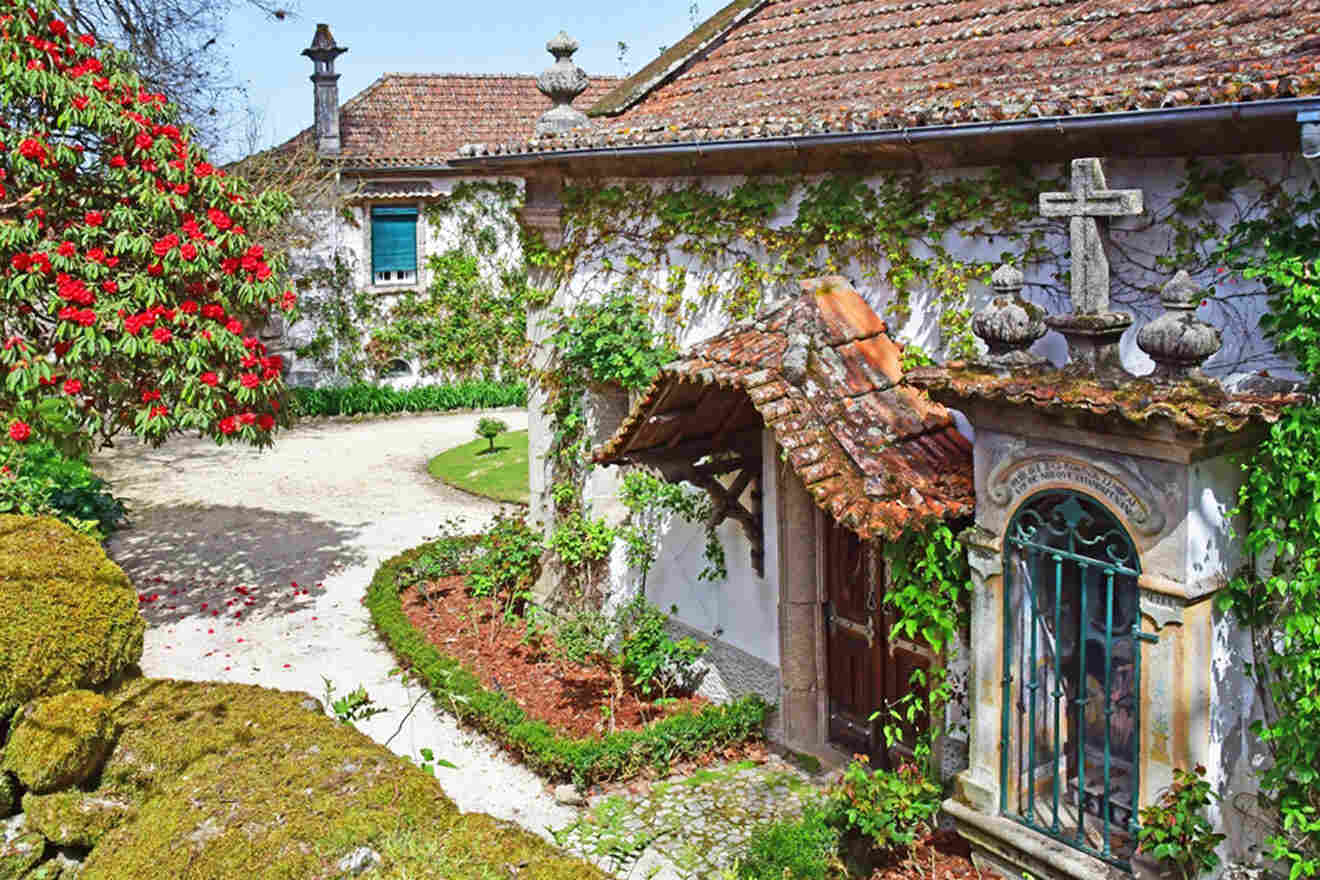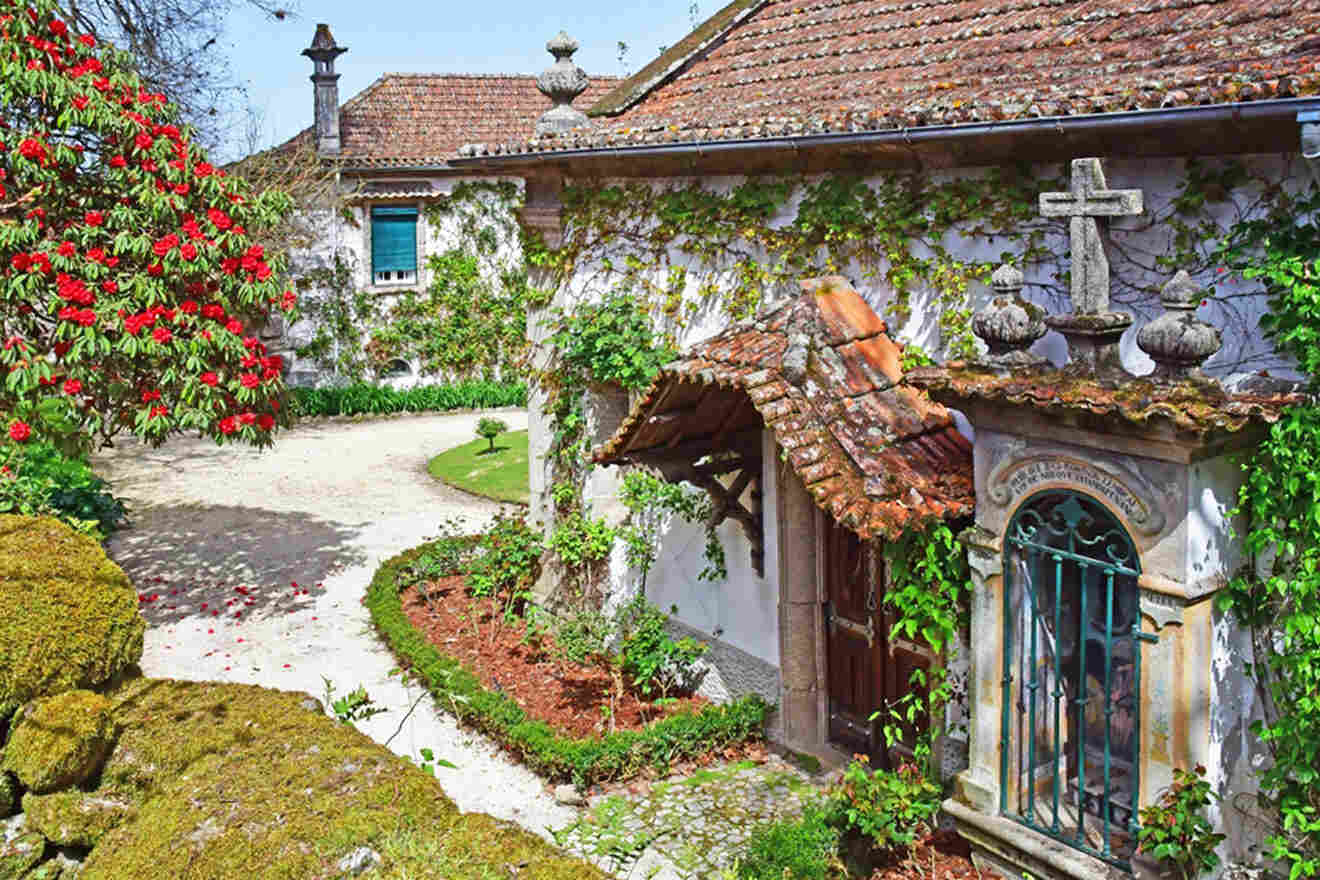 Duration: 4 days
Price: from €3,314
Why you should take it: an all-inclusive tour with a relaxed pace
Get ready for a wine-lovers dream vacation in the stunning Douro Valley! This 4-day private wine-tasting tour will take you on a magical journey through the world's best wineries.
Visit the Aveleda estate and witness their handmade cheese production. Taste Port wines at Quinta do Noval and end the day with a cruise on the Douro River. Hike through the hills and vineyards of the Douro, enjoy a gourmet lunch and wine tasting at Nova Nossa Senhora do Carmo estate, and end the day with a river cruise.
Kayak along the river, discover well-preserved rock paintings, enjoy lunch at a restaurant with a beautiful view, visit the Côa Museum, and taste Barca Velha wine at Vale do Meão wine estate.
Depart towards Porto and appreciate the last moments in the Douro Valley. 
BONUS: Most popular Porto tours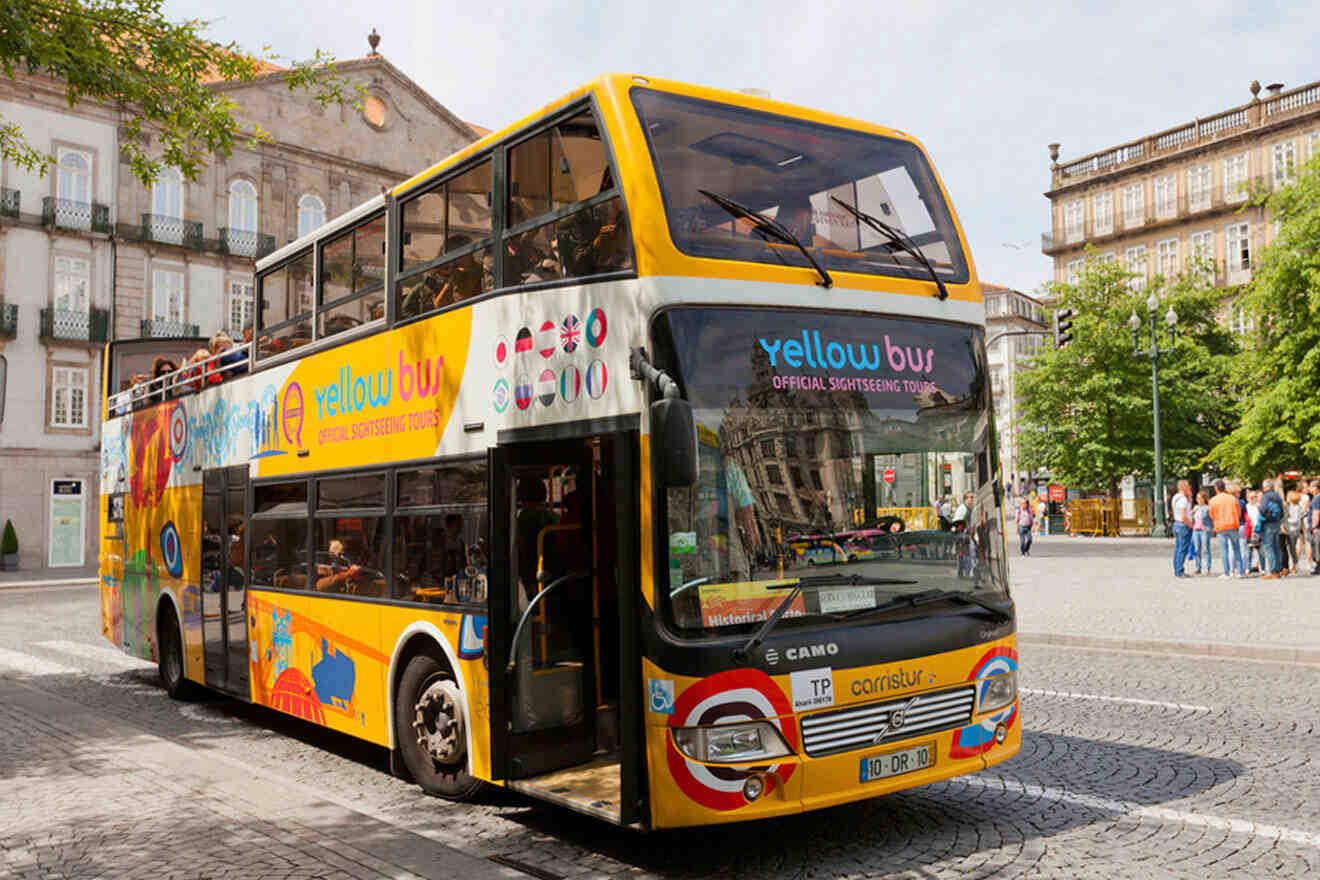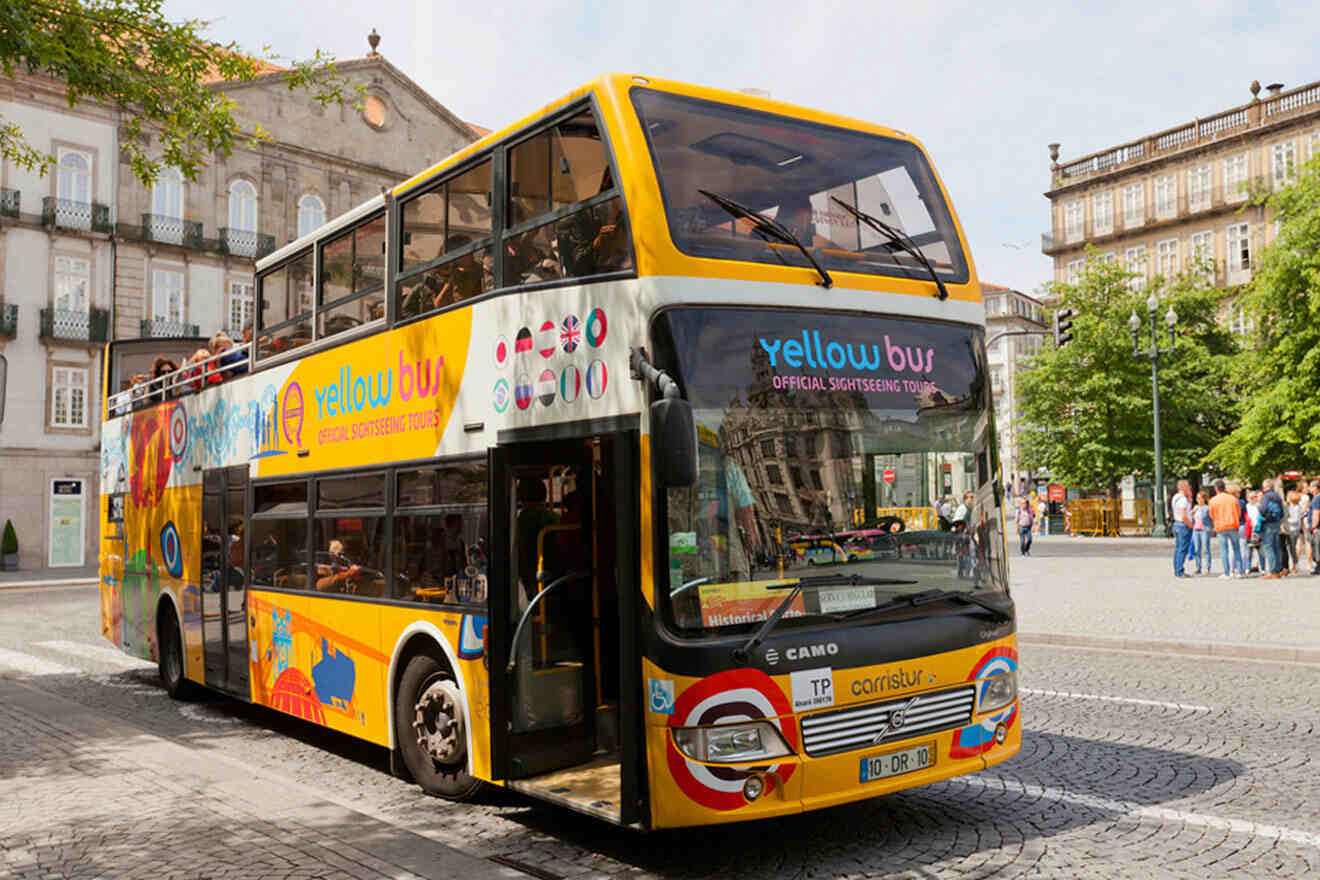 Since most of the Douro Valley wine tours depart from Porto, I thought to throw in a few Port tours as well, in case you have some spare time. To make sure you experience Porto to the fullest, here are a few suggestions of tours you shouldn't miss when you visit Porto!
Hop on the sightseeing bus – With a ticket for 2 sightseeing bus tours, you can hop on and off at your leisure at places such as Santa Catarina and Batalha or munch on a delicious Portuguese lunch in Ribeira. Your ticket also grants you access to the incredible Cales Calém cellars, where you can sample top-quality wines. Drift under 6 of the Porto bridges and soak in the beauty of this stunning city.
Enjoy Porto by land and water – Join a full-day adventure as you explore the city of Porto by land and water! Marvel at the impressive monuments and Port houses, including the towering cathedral and the famous Tower of Clerics. Cross the river to Vila Nova de Gaia, where legendary Port wine cellars offer superb views and tastings of different varieties of wine.
Feel the soul of the Fado show and Port wine – Get ready to immerse yourself in the soulful sounds of Fado, a uniquely Portuguese musical form, with a live show at Casa do Fado. This intimate venue is the perfect place to enjoy outstanding musicians and excellent acoustics. Savor a glass of delicious Port wine, Porto's signature drink, as you learn about the music and its origins.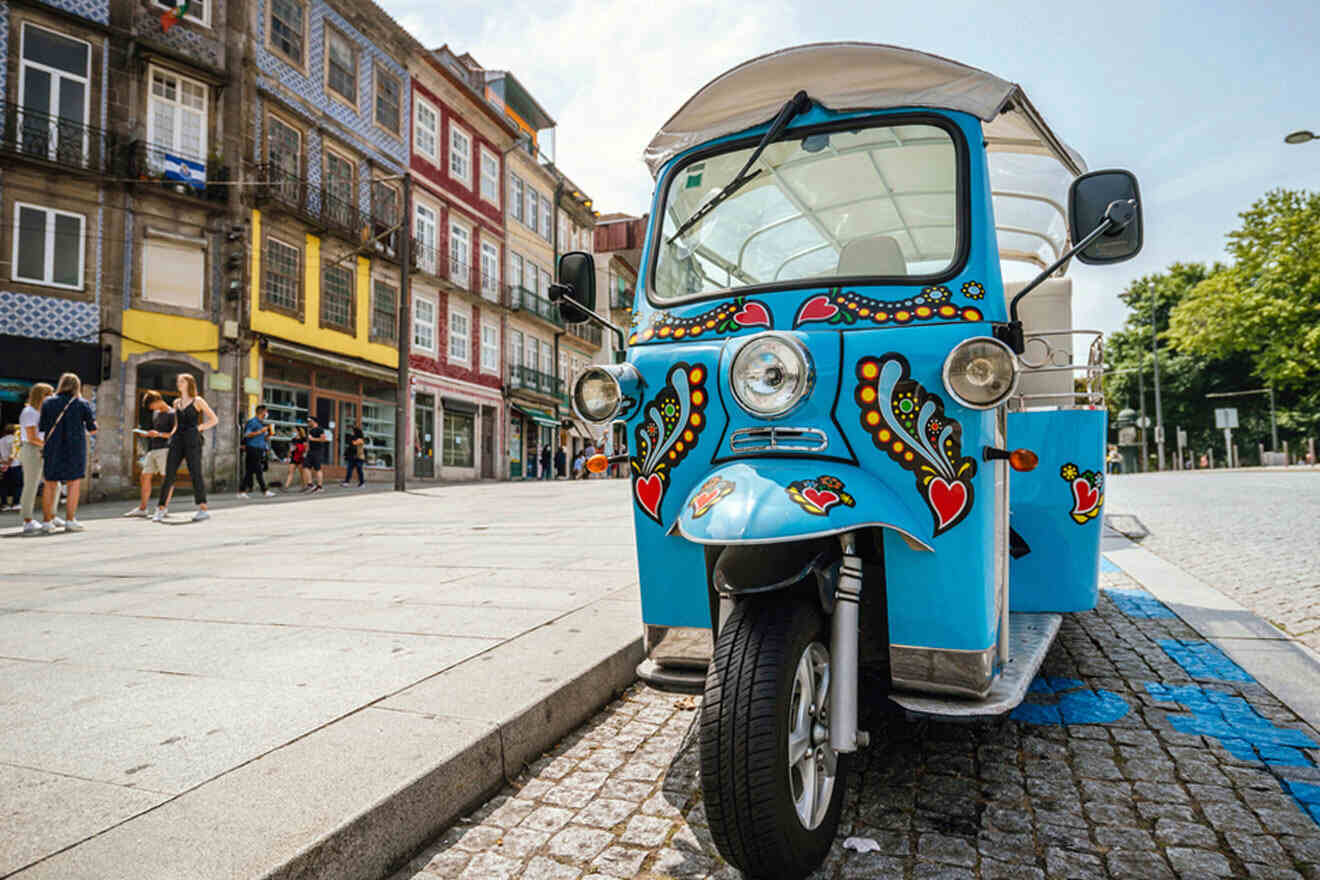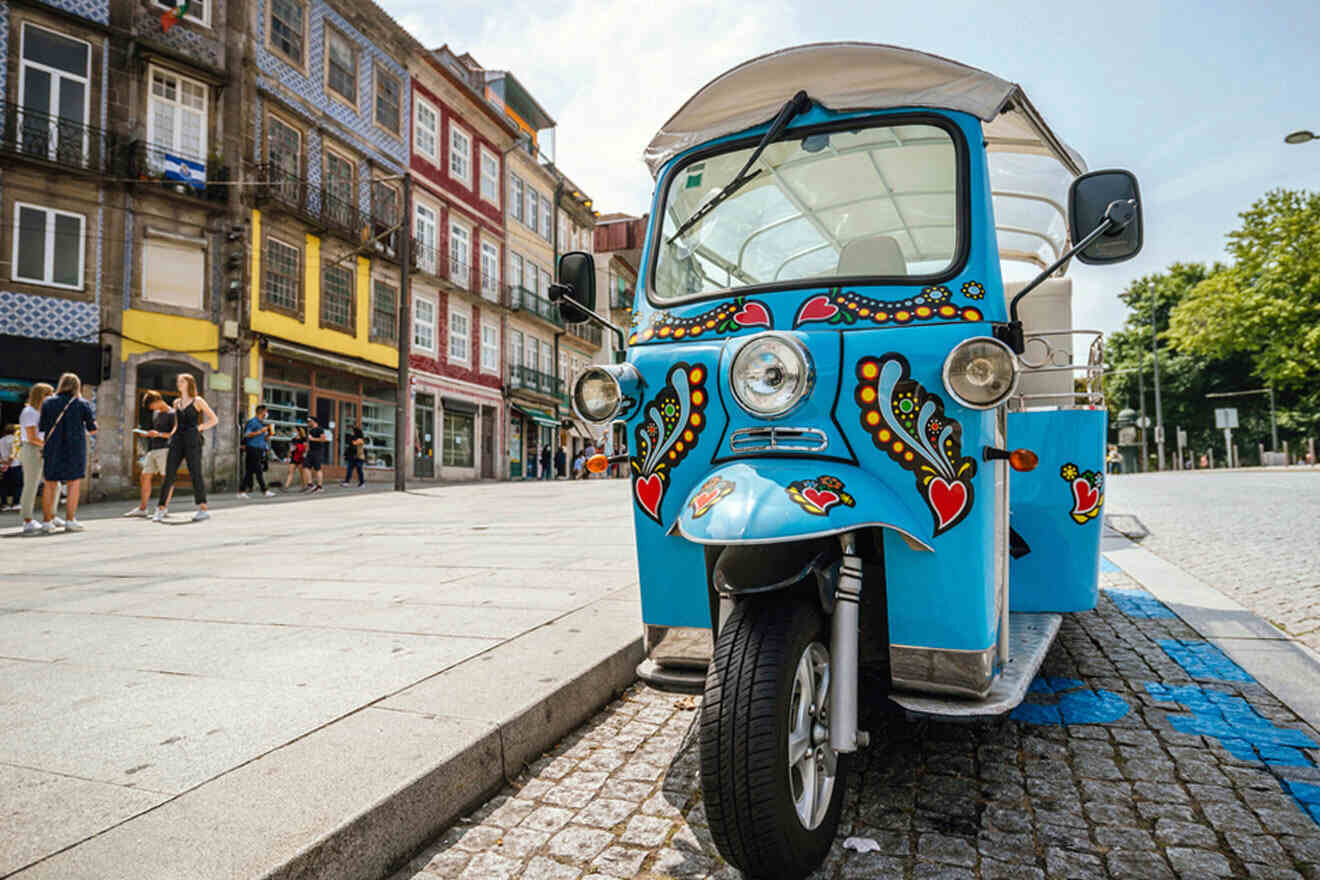 Get to know the Port wine at Cálem caves – Interactive museum offers a personalized and intuitive experience, where you can discover everything from the "terroir" to the aromas of this famous wine. You'll learn about the history of Cálem and the Douro Demarcated Region, as well as how Port wine is produced. You'll even get up close and personal with the barrels where the wine grows old, protected from light and heat.
Ride through Porto on a Tuk-Tuk – Discover the city's hidden gems and hear stories that make Porto and its people unique. Sip on a glass of wine as you ride through the city in your charming Tuk-Tuk. With the option to take the tour in the daytime, evening, or sunset, you can choose the perfect time to experience the magic of Porto. For the ultimate sunset experience, enjoy a glass of Porto with stunning views over the old town.
Cook pasteis de nata with a local – Learn how to prepare this famous dessert, following a local grandma's recipe, in a cozy Porto home. With all the ingredients provided and a calm space with natural light, you'll have everything you need for a fun and enjoyable baking time. Following a recipe that has been passed down for generations, this class will teach you how to make pasteis de nata from scratch.
FAQs about Douro Valley wine tours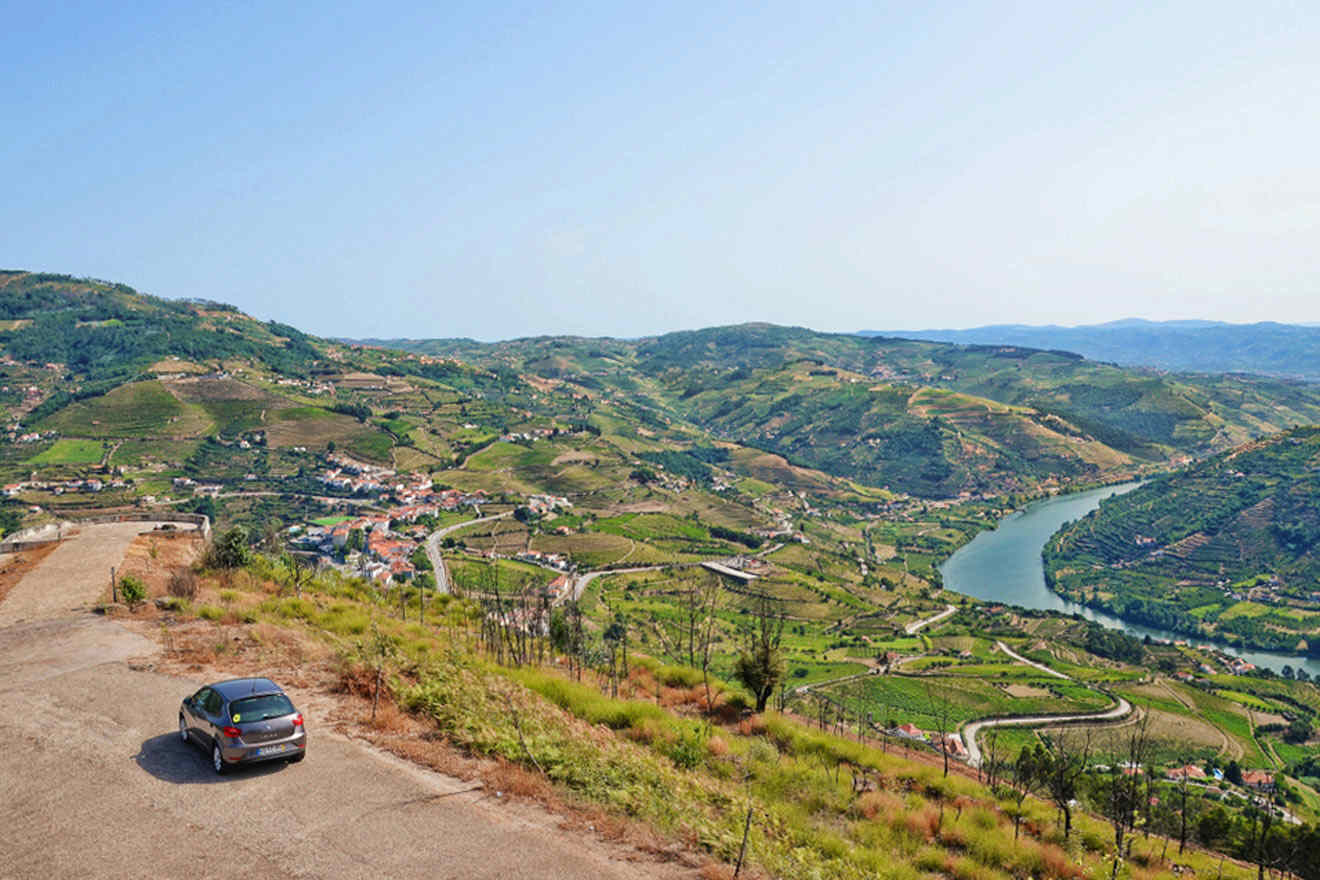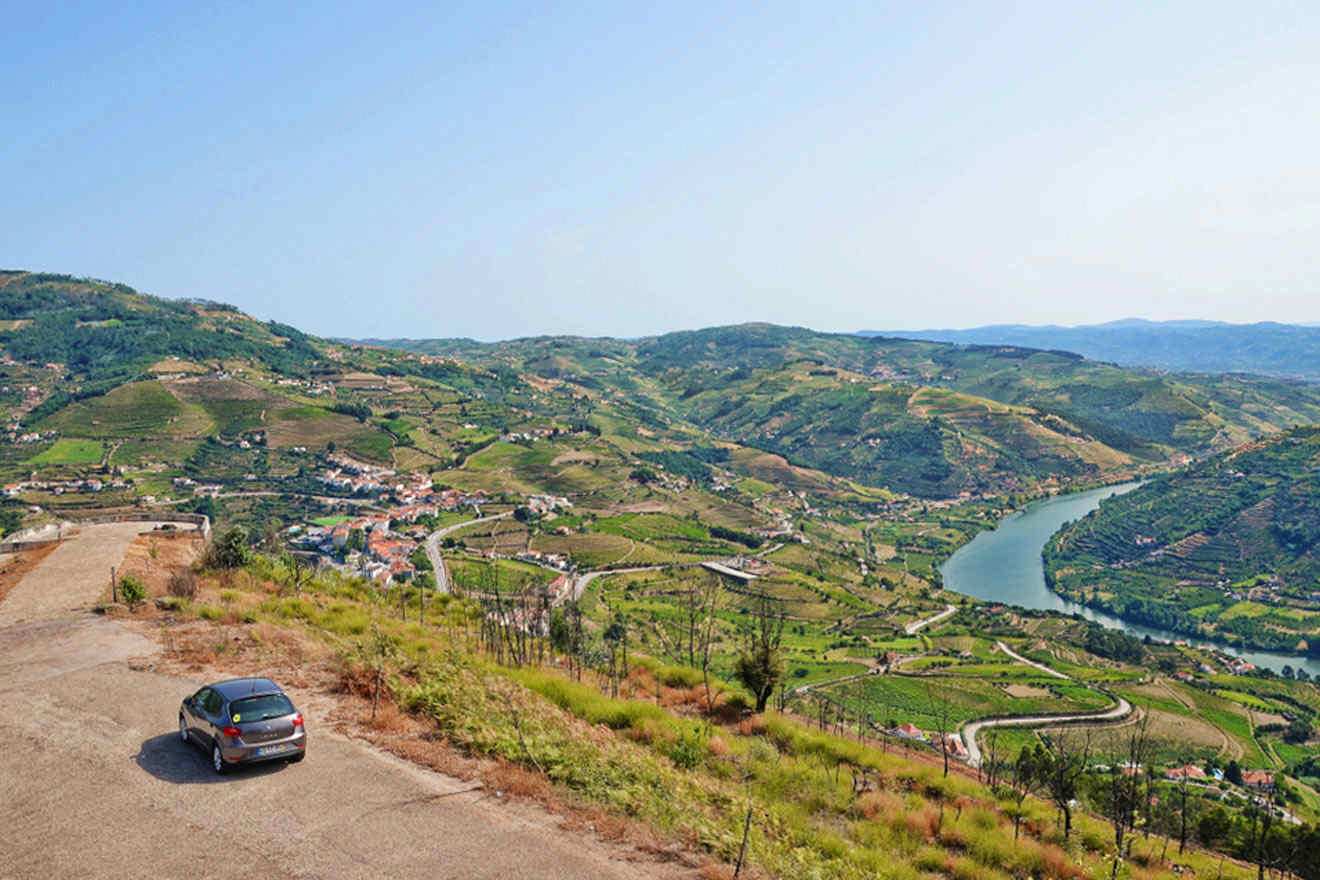 Conclusion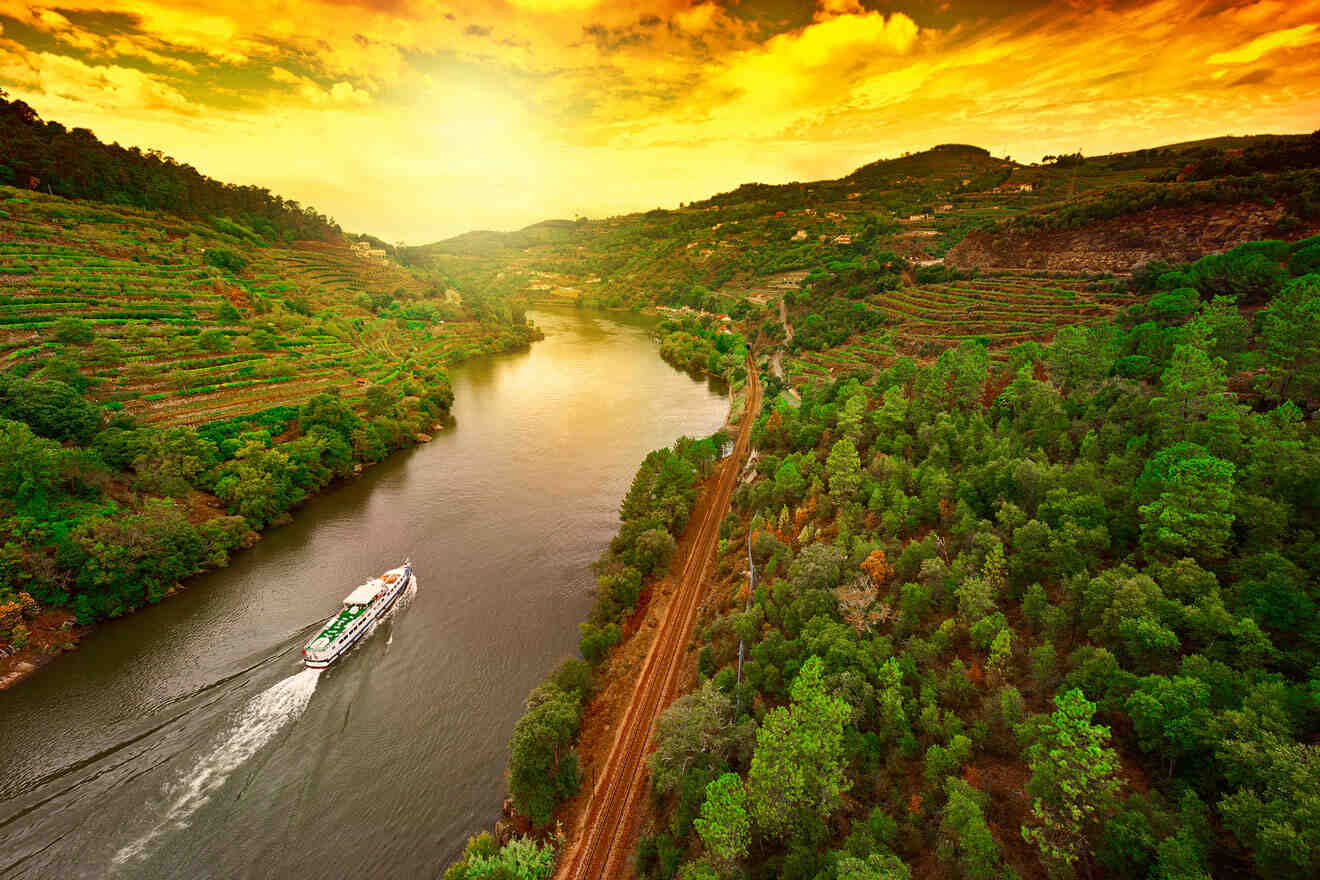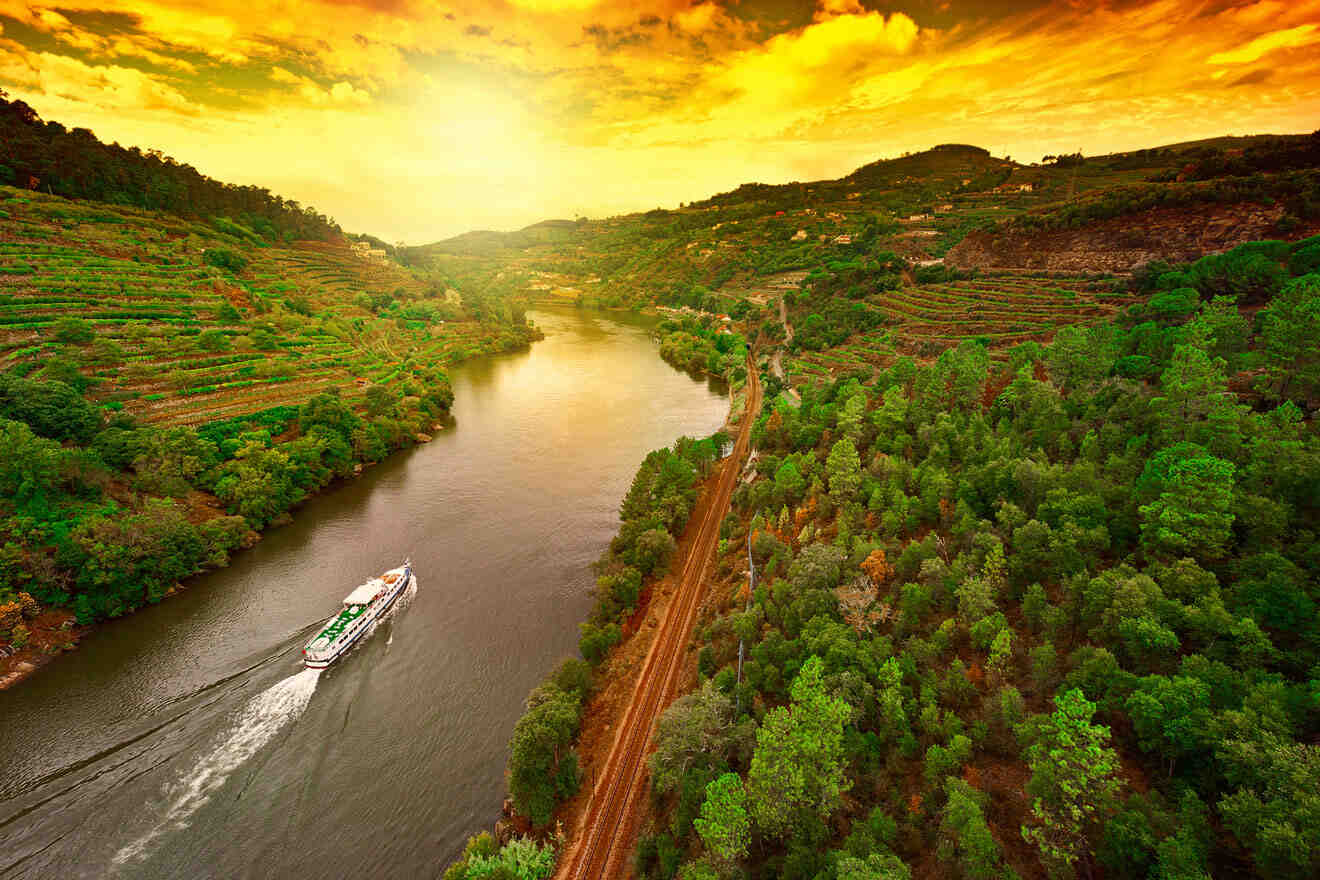 A Douro Valley wine tour is an adventure like no other, offering a unique blend of stunning scenery, rich culture, and world-renowned wines. Whether you're a seasoned wine connoisseur or simply looking for a memorable travel experience, the Douro Valley has something to offer everyone.
From private tours with expert guides to group tours with fellow wine enthusiasts, there are plenty of options to choose from that will take you on a journey through the region's most renowned vineyards and wineries. And don't forget about the Porto tours, which offer an immersive experience of the city's history, culture, and famous Port wine.
Don't miss out on the opportunity to experience the beauty, culture, and incredible wines of the Douro Valley. Remember to book your wine tour in advance to secure your spot and avoid disappointment.
And if you've already been on a Douro Valley wine tour or have any tips and recommendations to share, I'd love to hear from you! Leave a comment below and share your thoughts and experiences.
Cheers to a wonderful adventure,
Angelina
---
Pin it for later!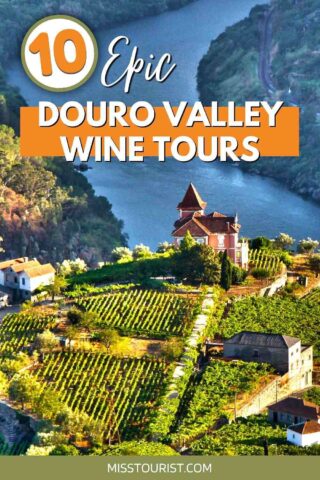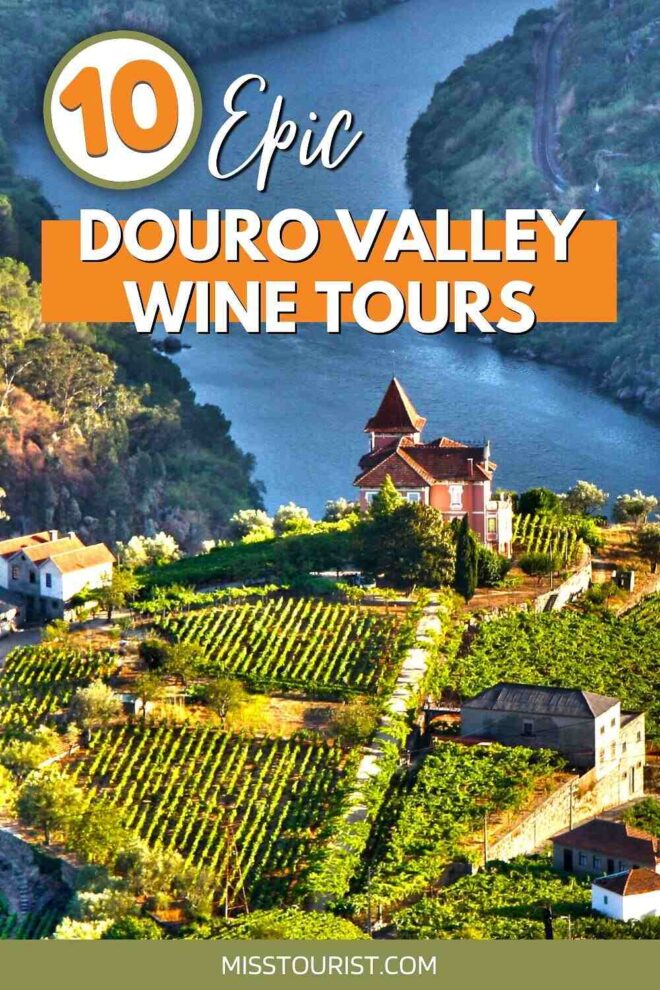 Pin it for later!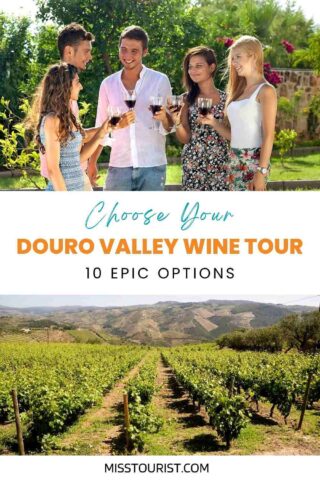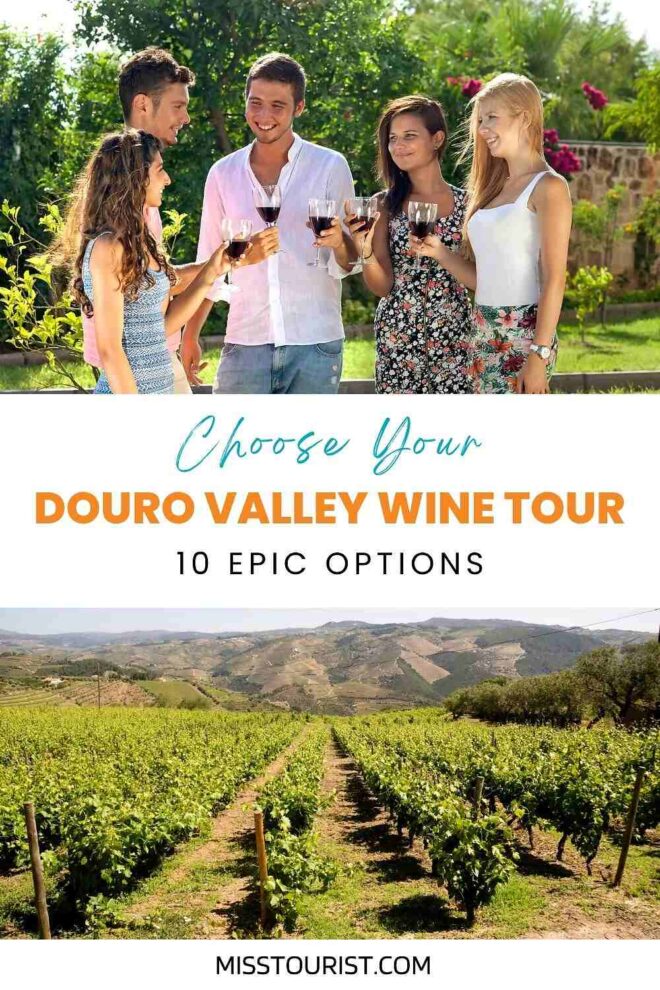 Products You May Like