Discover an Epic Ryokan in Tokyo: 18 Amazing Picks!
Diving into Japanese culture is like going into a rabbit hole of ancient traditions, mysticism, and spirituality, but it's so worth it! Ryokans are such a big part of all this, so if you're hoping to stay in one during your Tokyo trip, you've reached the right place!
With this post, I'll help you find your favorite ryokan in Tokyo! After doing a lot of research, I came up with this fabulous list that I've ordered from most to least expensive so that you can easily pick your favorite!
Since the capital is packed with so many accommodation options, I've also included a bonus with some modern hotels in the city, which some of you may like!
Just remember that it's important (regardless of which type of hotel you pick) to book in advance! Tokyo is one of the most popular capitals in the world, and everything books out so fast!
I'm sure everyone wants to jump to the fun part, so let's begin!
If you are in a hurry
Don't worry if you ain't got any time to go through the whole post! Just check out the list below, which has the best ryokans in Tokyo, Japan:
Luxury (US$200 and up)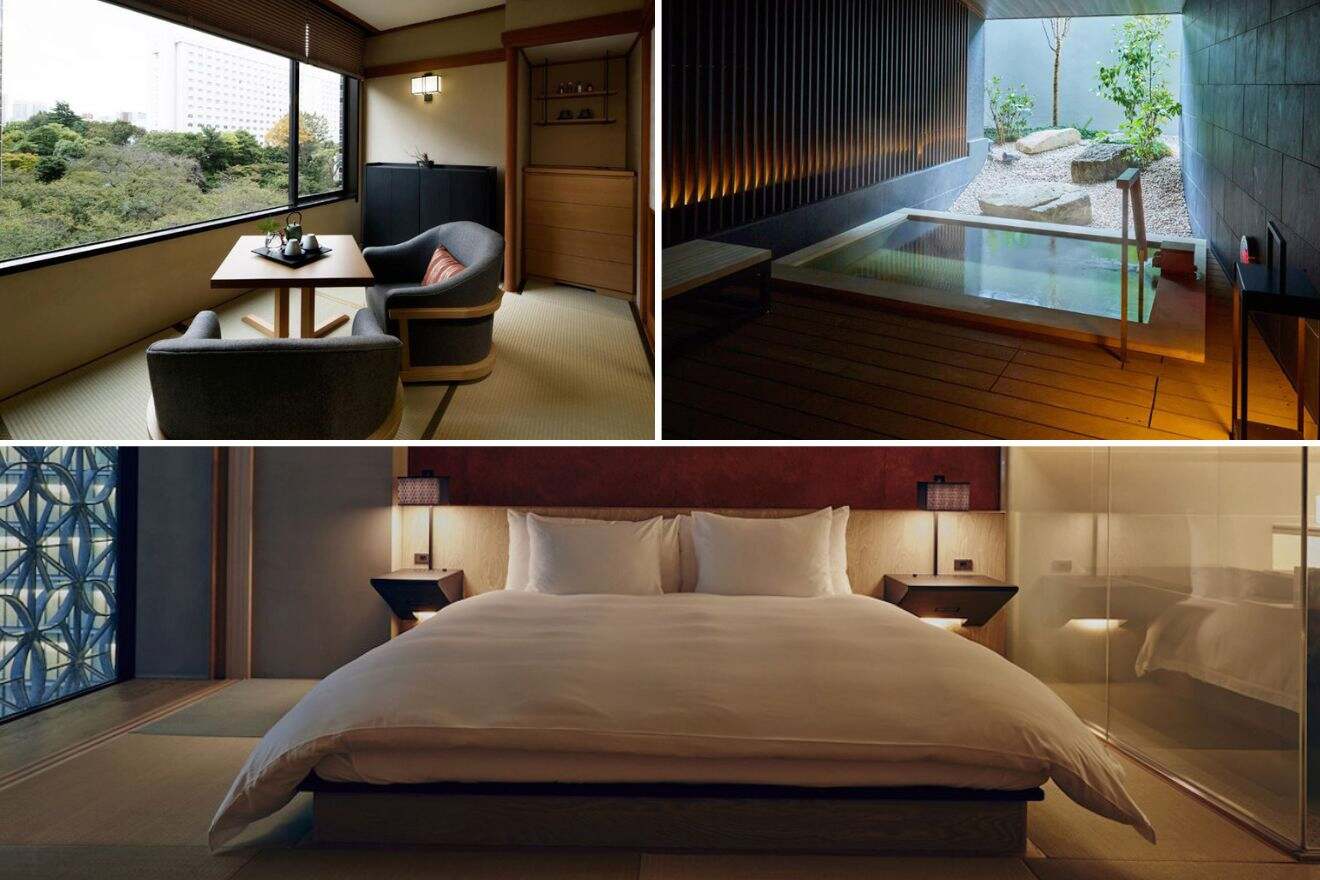 Hoshinoya Tokyo – Set just within walking distance of the Tokyo Imperial Palace and International Forum, this fabulous ryokan offers a mix of modern Western designs and authentic Japanese influence. During your holiday, you'll get to relax in a hot spring bath, practice yoga, eat delicious food from Japanese cuisine and join some tea ceremonies!
Grand Prince Hotel Takanawa Hanakohro – You'll love this ryokan which has a convenient location in Minatoku, just a 30 min drive from Shinjuku Station! Surrounded by lush trees, the hotel offers the usual warm Japanese hospitality, guest rooms with a private bathroom, tea rooms with tatami floors, and a spa center where you can relax! When you're not out and about exploring Tokyo and all its areas (we've got a whole post on that), you can relax in the pool!
Onsen Ryokan Yuen Bettei Tokyo Daita – Enjoy the cultural immersion while staying at this ryokan that offers easy access to the Shinganji Temple! Featuring a Japanese style, the hotel comes with an on-site restaurant, rooms with Western beds, and a Japanese garden! Start your mornings with a nice sesh in the ryokan's natural hot spring water!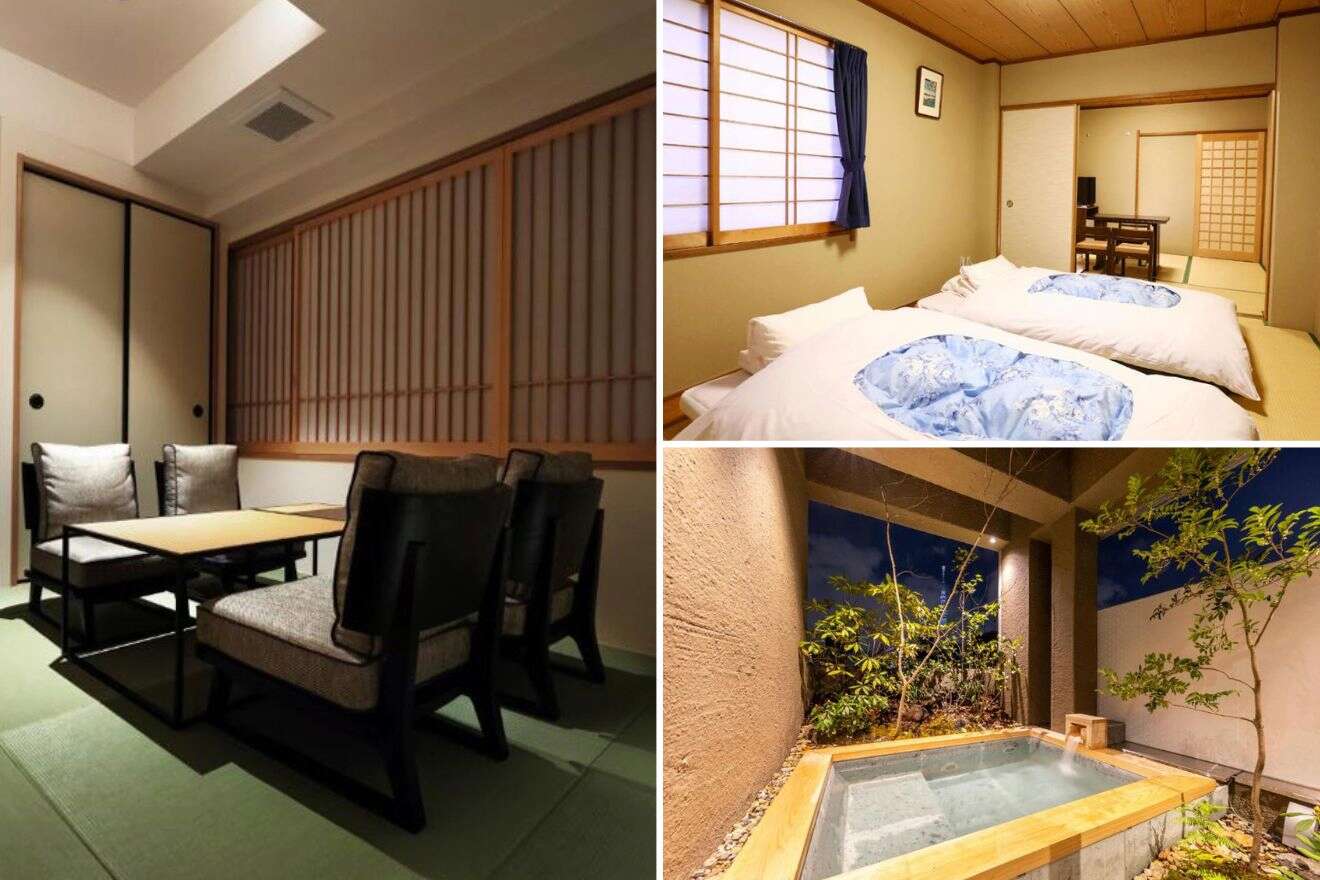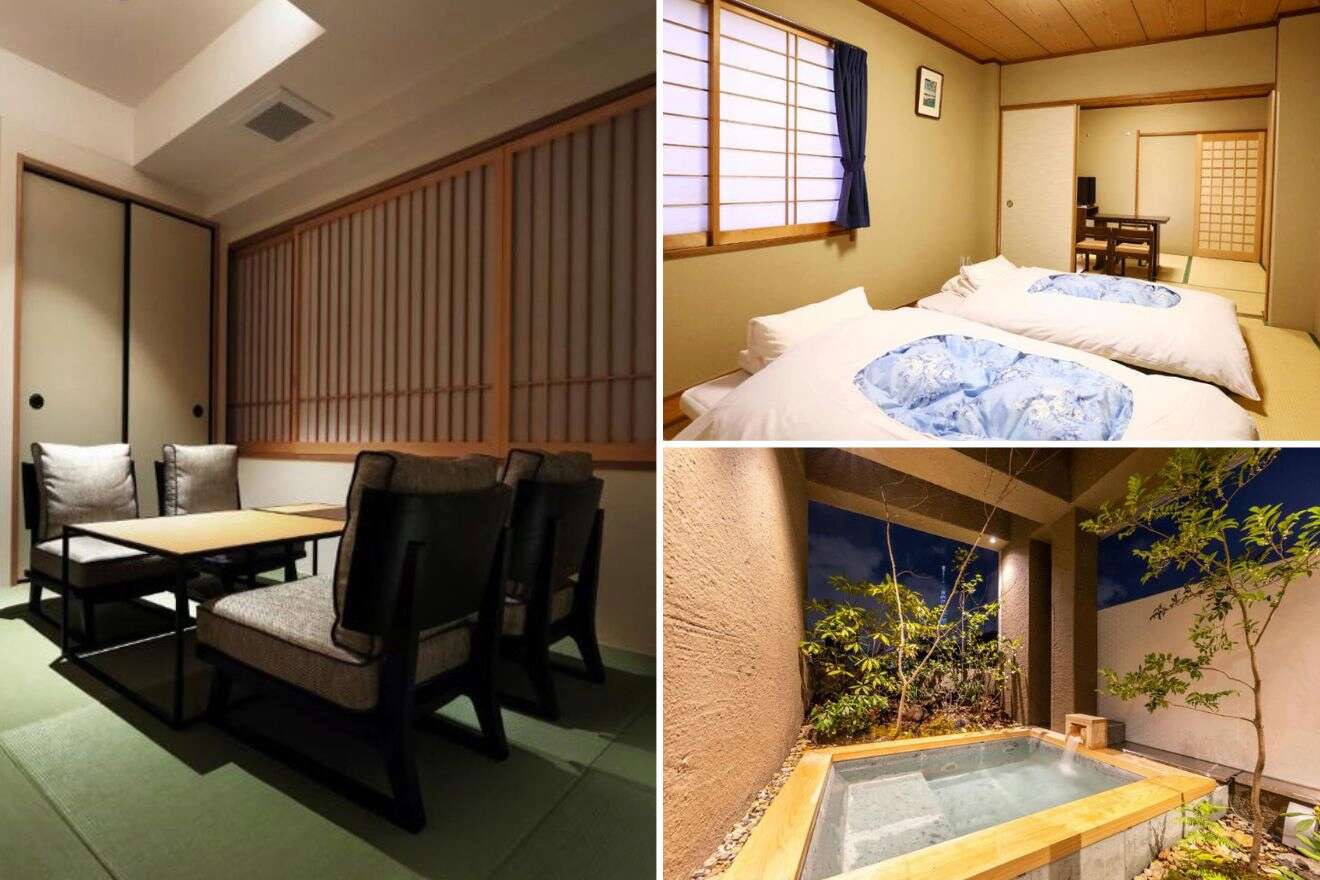 Cyashitsu Ryokan Asakusa – Book the Japanese-style room and sleep on the famous futon beds and walk on the tatami floors! This ryokan has a convenient location near the Asakusa Fujiasama Shrine, and it has the cutest tea room and a hot spring bath (also known as onsen) where you can relax. Ryokans are super popular in Tokyo, so I highly recommend booking yours in advance!
Ryokan Kamogawa Asakusa – This traditional Japanese accommodation has the original tatami flooring and futon bedding everyone loves! Located in Asakusa, the accommodation is simple, but it features all the facilities you need, plus an excellent location near the Sumida River.
Prostyle Ryokan Tokyo Asakusa – Start your days with a yummy breakfast at this luxury ryokan that has a very convenient location near Ushijima Shrine and Nitenmon Gate! Offering a mix of Western and Japanese-style design, the hotel features a great city view and some spa facilities like massages, onsen facilities, and a sauna.
Mid-Range (from US$100 to US$170)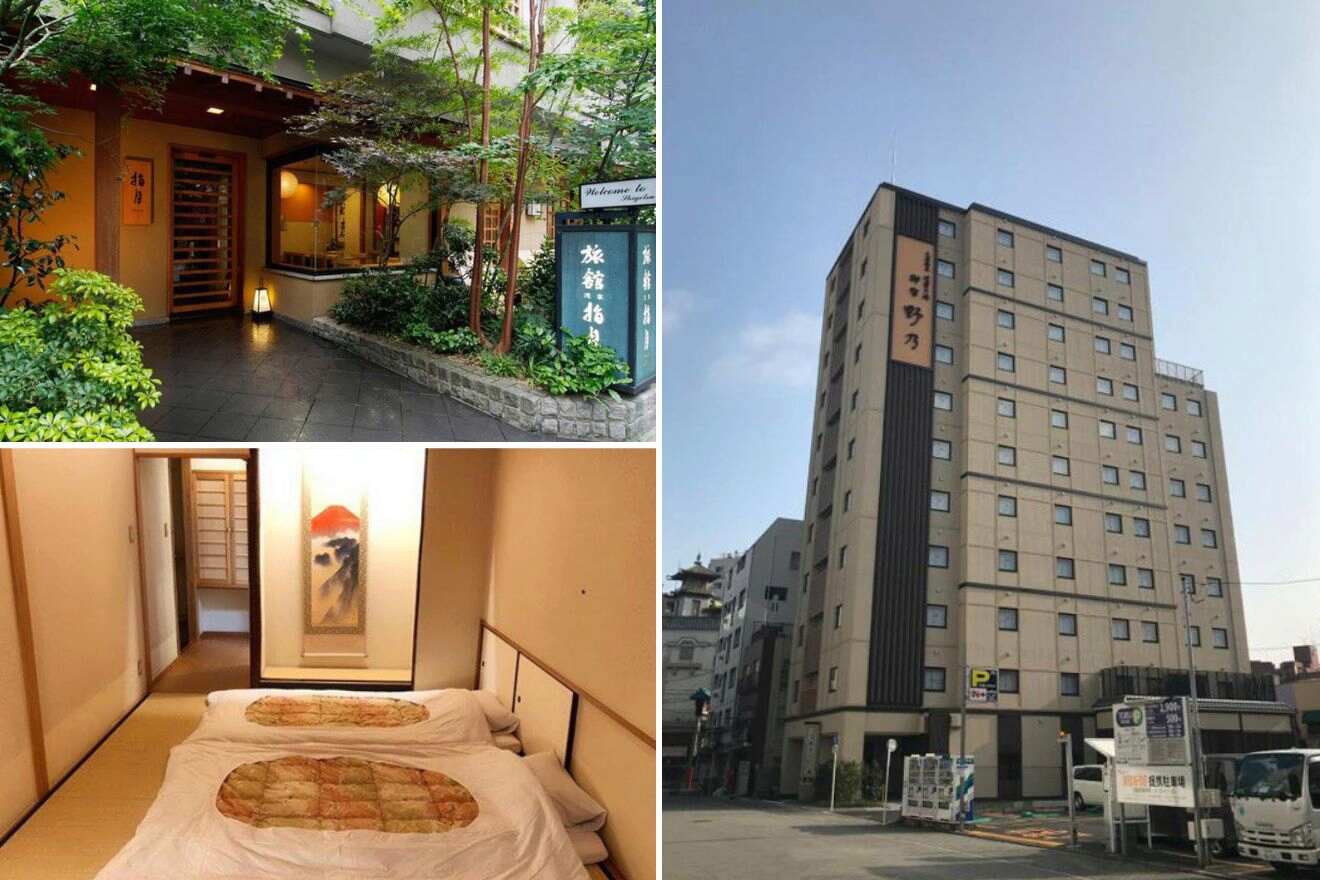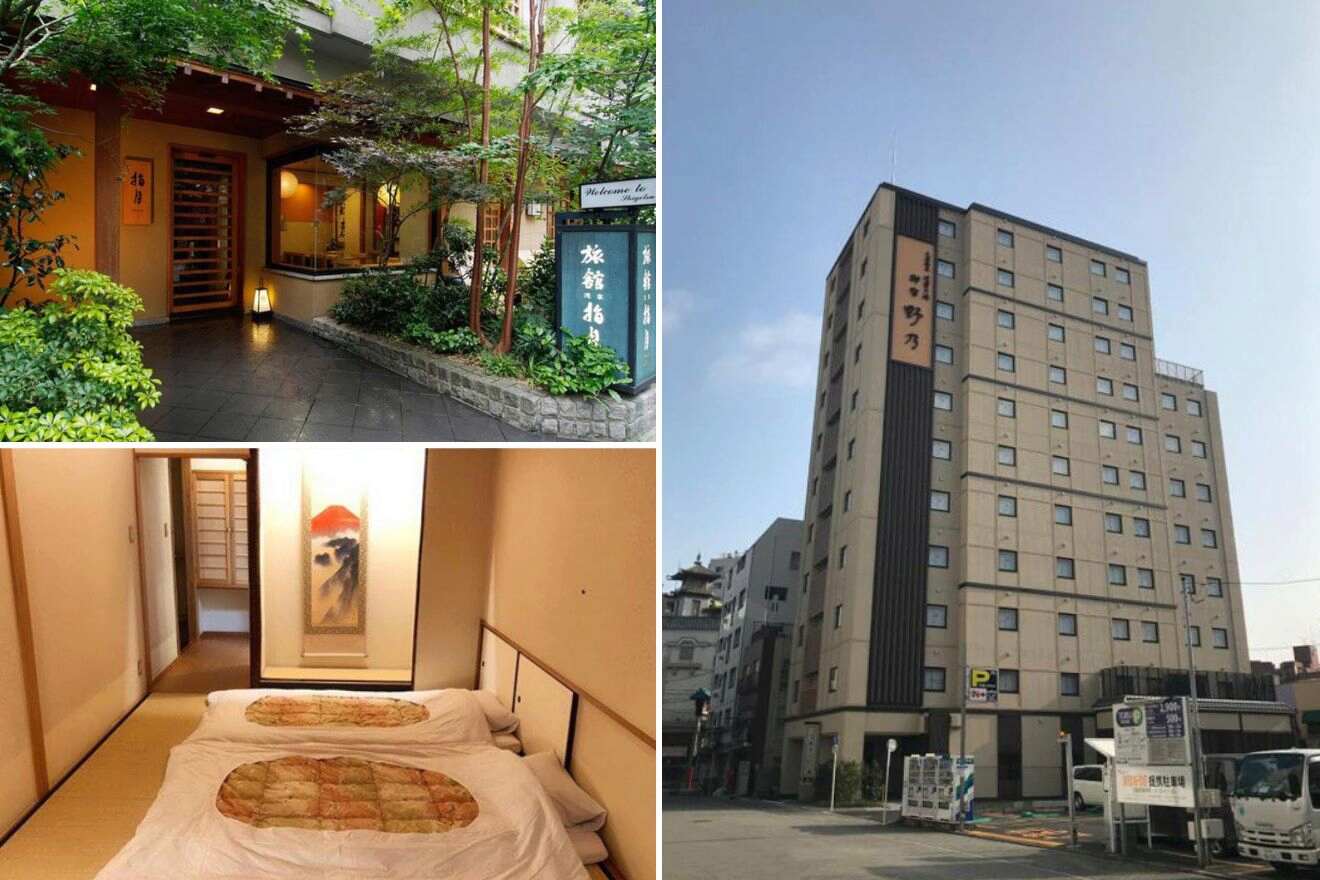 Onyado Nono Asakusa Natural Hot Spring – There's nothing better than relaxing in a Japanese-style ryokan after a day of exploring the city! This one offers hot spring baths, a restaurant, and free Wi-Fi. Start your day with a yummy Japanese breakfast, and then head out to visit the attractions in the capital, like Edo Tokyo Museum, Tokyo Skytree, the Sensoji temple, and many other places!
Ryokan Asakusa Shigetsu – Set near the Asakusa Subway Station, this traditional Japanese ryokan is perfect for your holiday! Not only does it have all the authentic decors like tatami mats and futon beds, but it also offers a Japanese breakfast that most foreign guests absolutely love! You'll also get free Wi-Fi in all areas of the hotel and a TV in the rooms.
The Edo Sakura – Staying in one of these traditional Japanese guest houses is such a cool experience. I've found this great one that's set near the Iriya Subway Station and offers rooms with a tatami floor, futon bedding, and a private bathroom. Guests can also use the laundry facilities available on-site.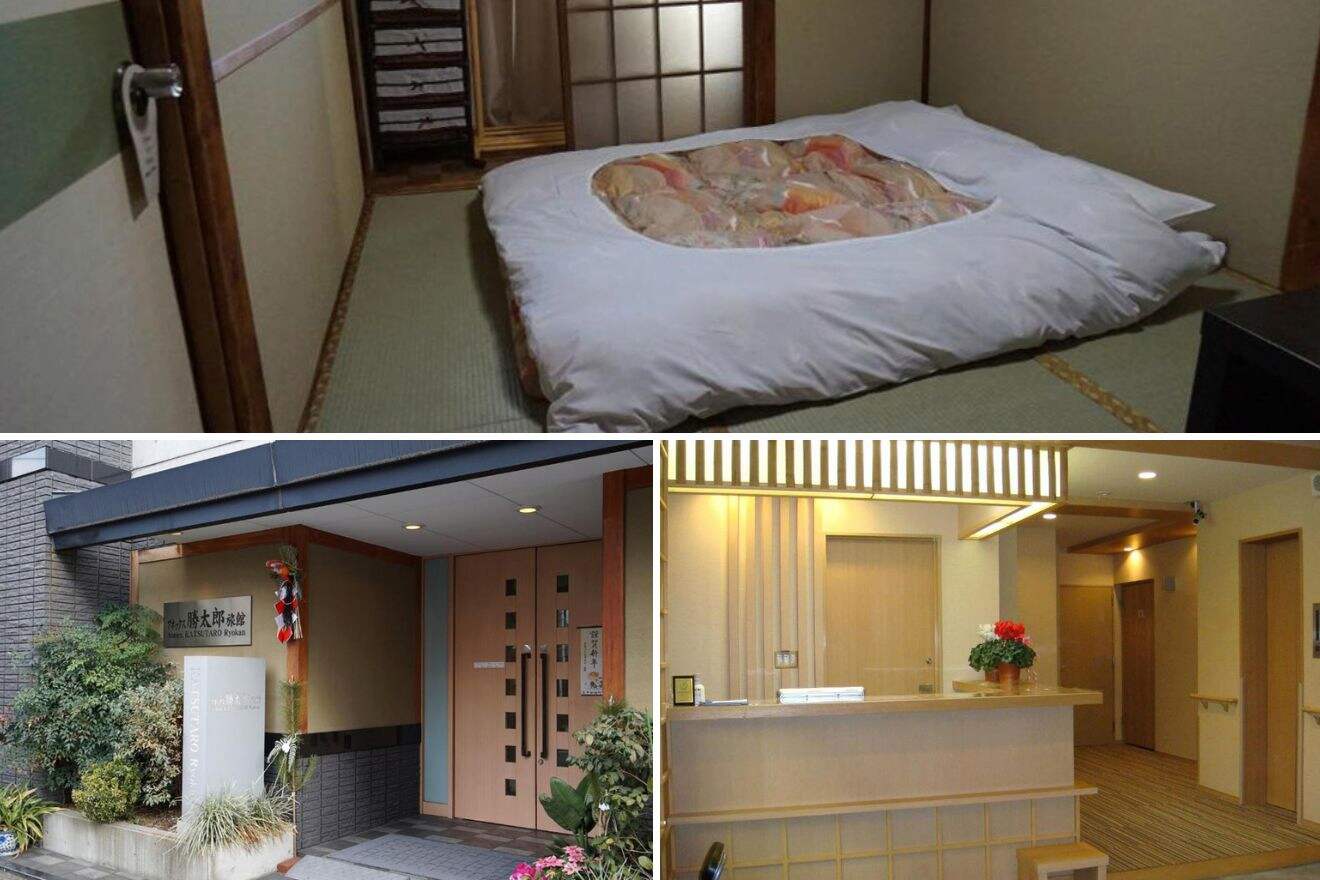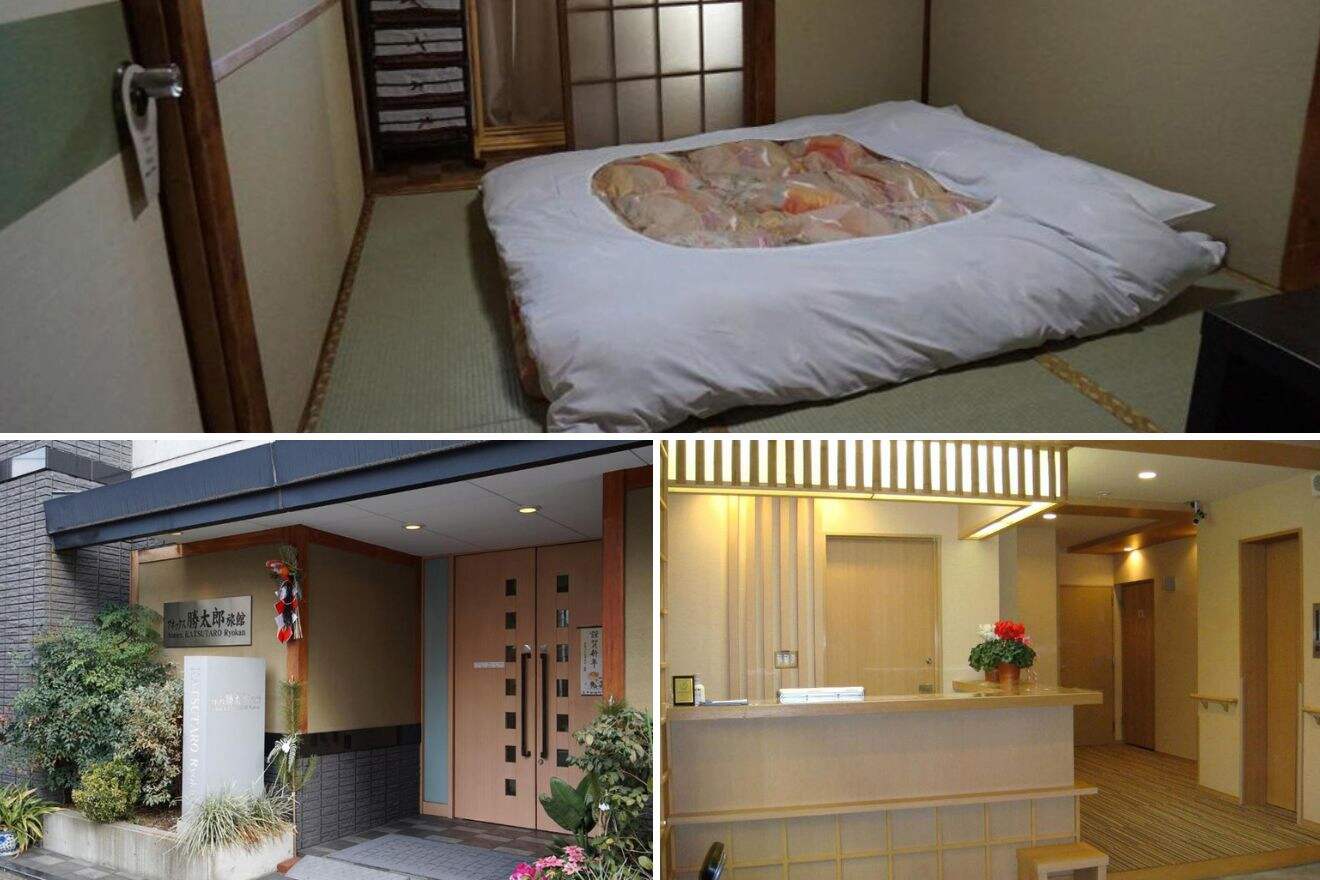 Annex Katsutaro Ryokan – Simple, yet super clean and comfortable! Sleep like a baby in one of their traditional Japanese rooms that have a TV and air-conditioning. The accommodation is set near the Sendagi Subway Station, and it also features a restaurant, a yummy breakfast, and free Wi-Fi.
Ryokan Mikawaya – Get ready to explore all the attractions in Tokyo, Japan but not before you find a place to stay! This traditional accommodation option is great as it offers Japanese-style rooms with private bathrooms and even in-room massage services! The accommodation, which is located in Taito-ku, also offers luggage storage for guests and laundry facilities!
Ryokan Katsutaro – Looking for something a bit more affordable? Then check out this ryokan that it's located a 15-minute walk from JR Ueno Train Station. It offers Japanese-style rooms that have free Wi-Fi. They also have suites for families that come with a private bathroom and rental bikes for those who want to explore the city!
Budget (up to US$80)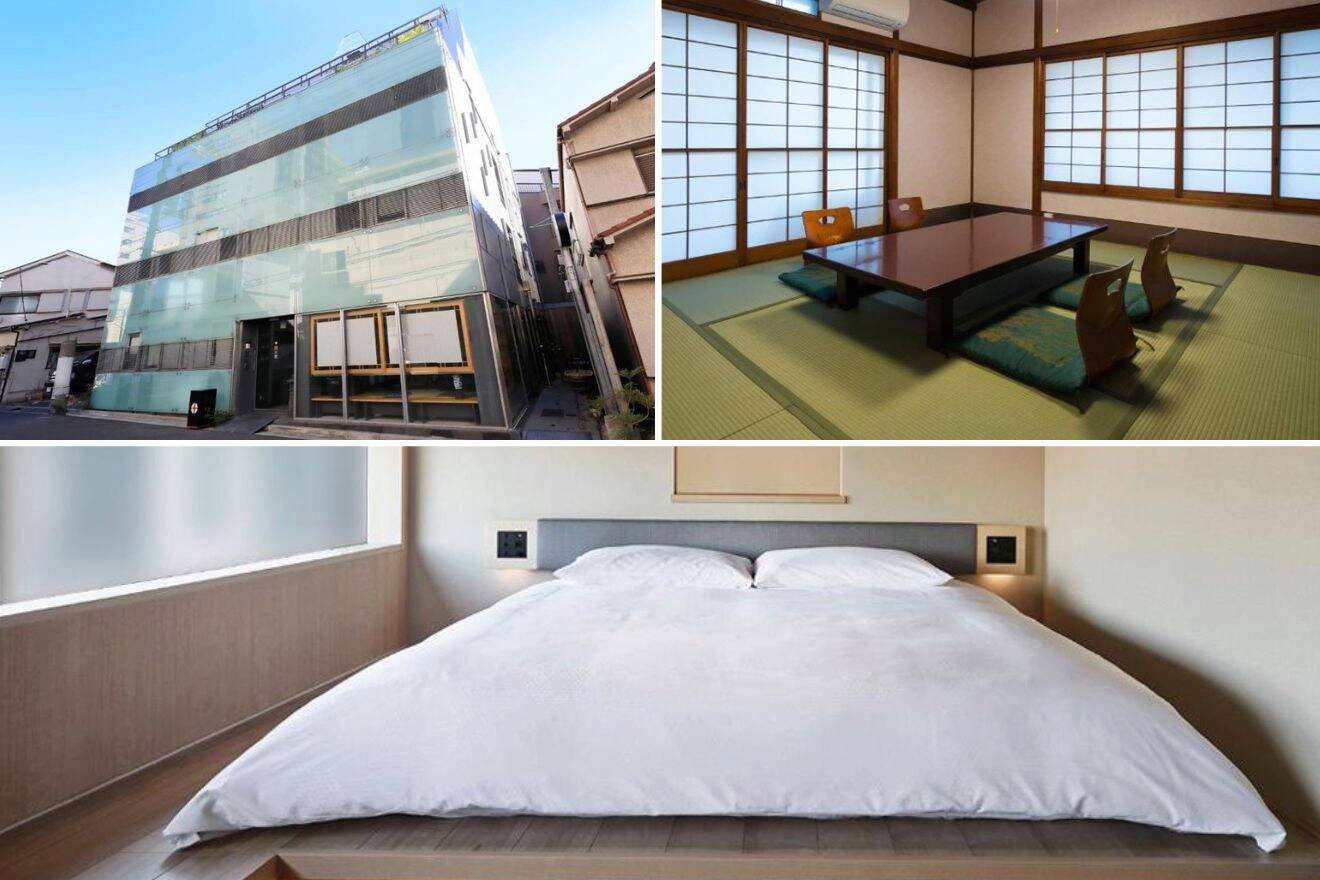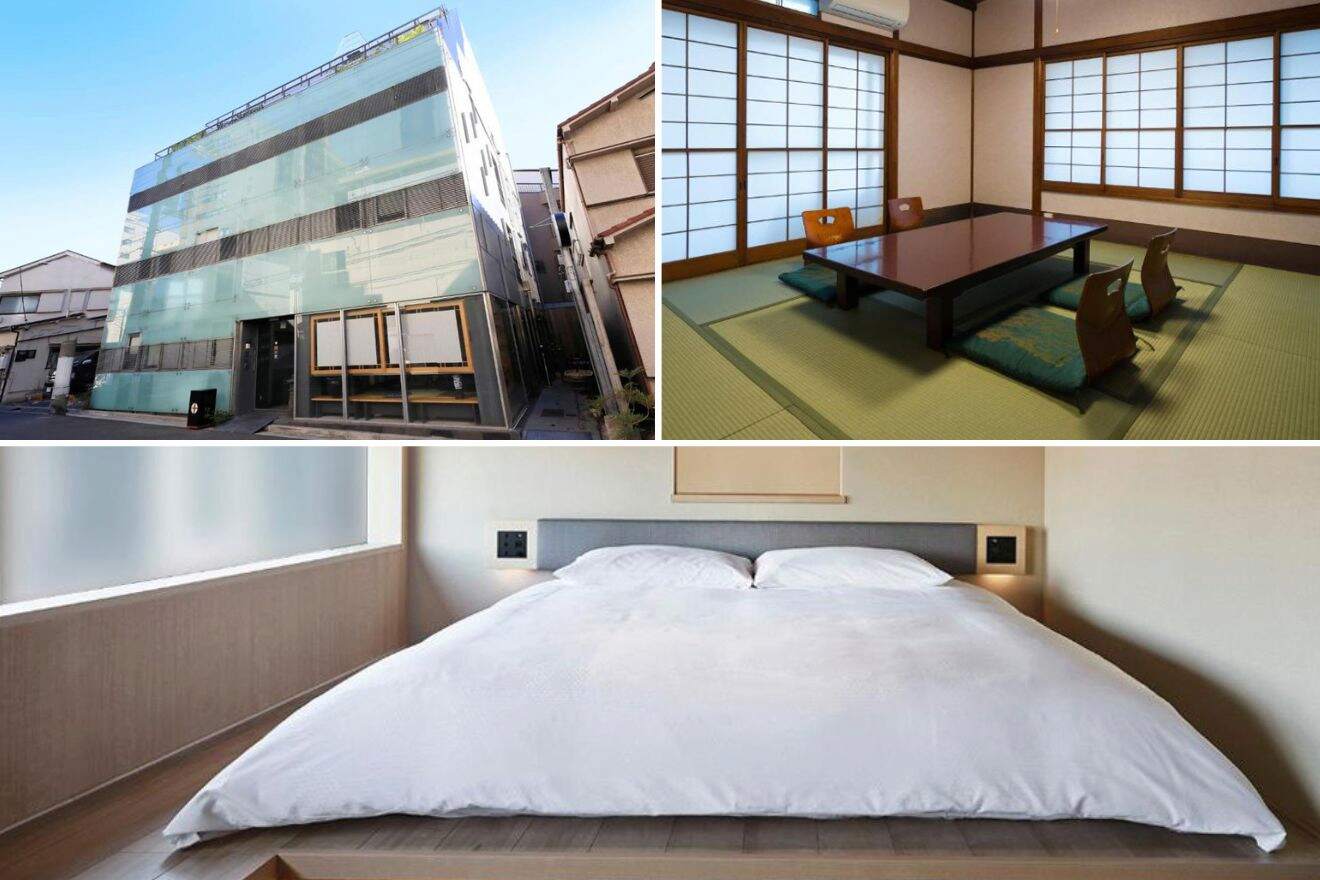 Onsen Ryokan Yuen Shinjuku Onsen Ryokan – This modern onsen ryokan in Tokyo, Japan, offers such incredible city views from its large windows! Your room here has a super minimalistic design, but it's equipped with all the facilities you need. After indulging in the local cuisine and kaiseki meals at the restaurant on-site, you can head to their public bath to soak in and relax!
Andon Ryokan – There's nothing like experiencing a whole different culture than yours! This ryokan which is set a 5-minute walk from Minowa Subway Station offers all foreign visitors an amazing experience! Tea ceremonies, rooms with a traditional Japanese style, and even flower arrangement classes! You'll love this place with the newly acquired knowledge of Japanese culture.
Ito Ryokan – If you like simplicity and history, then this traditional ryokan which is in close proximity to tourist attractions like the Revival Monument of Japanese Traditional Chinese Medicine and others, is for you! It offers rooms with futon bedding, tatami floors, a flat-screen TV, and a shared bathroom. Guests will also enjoy concierge services and a yummy breakfast in the morning made of local specialties, fruits, and warm dishes.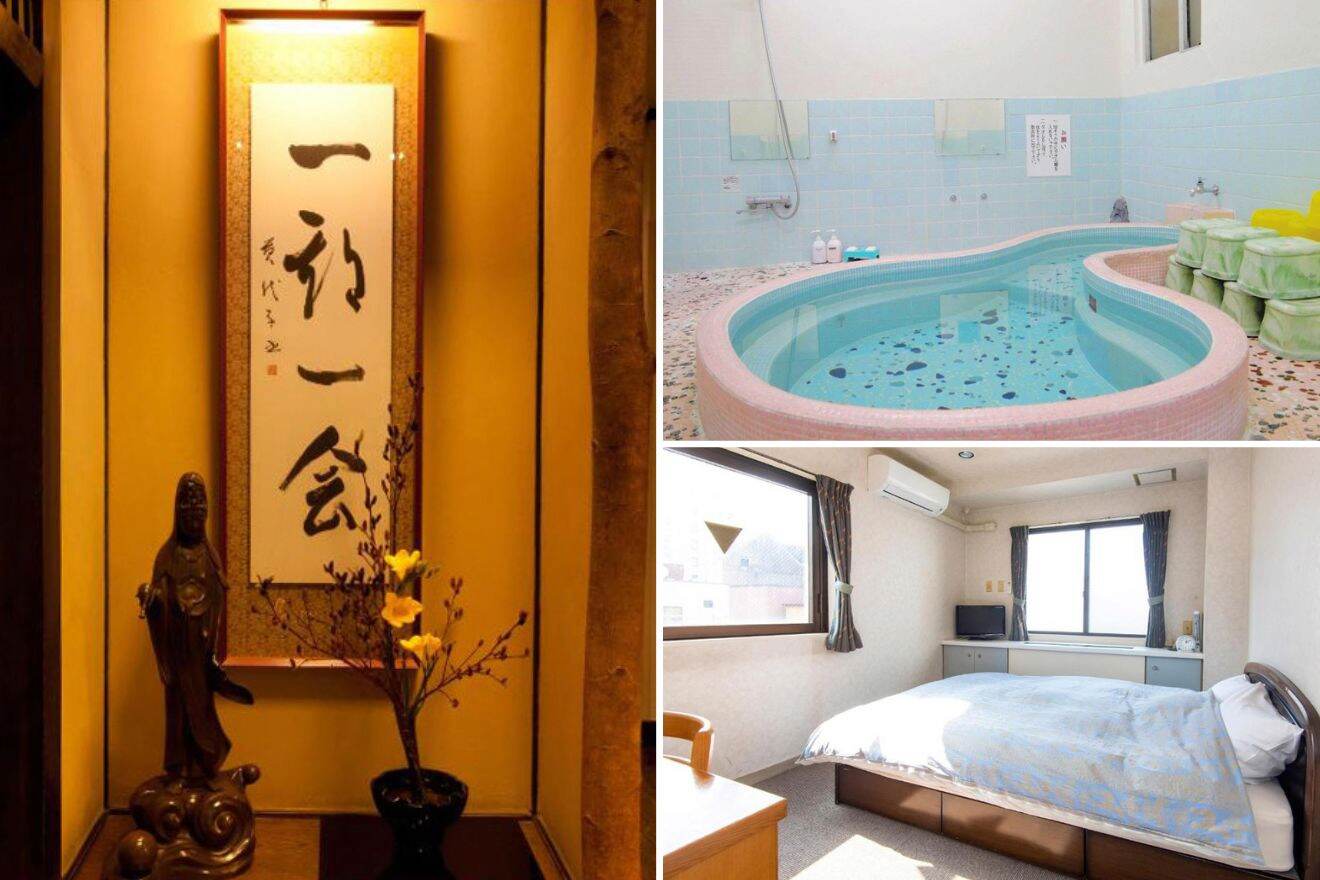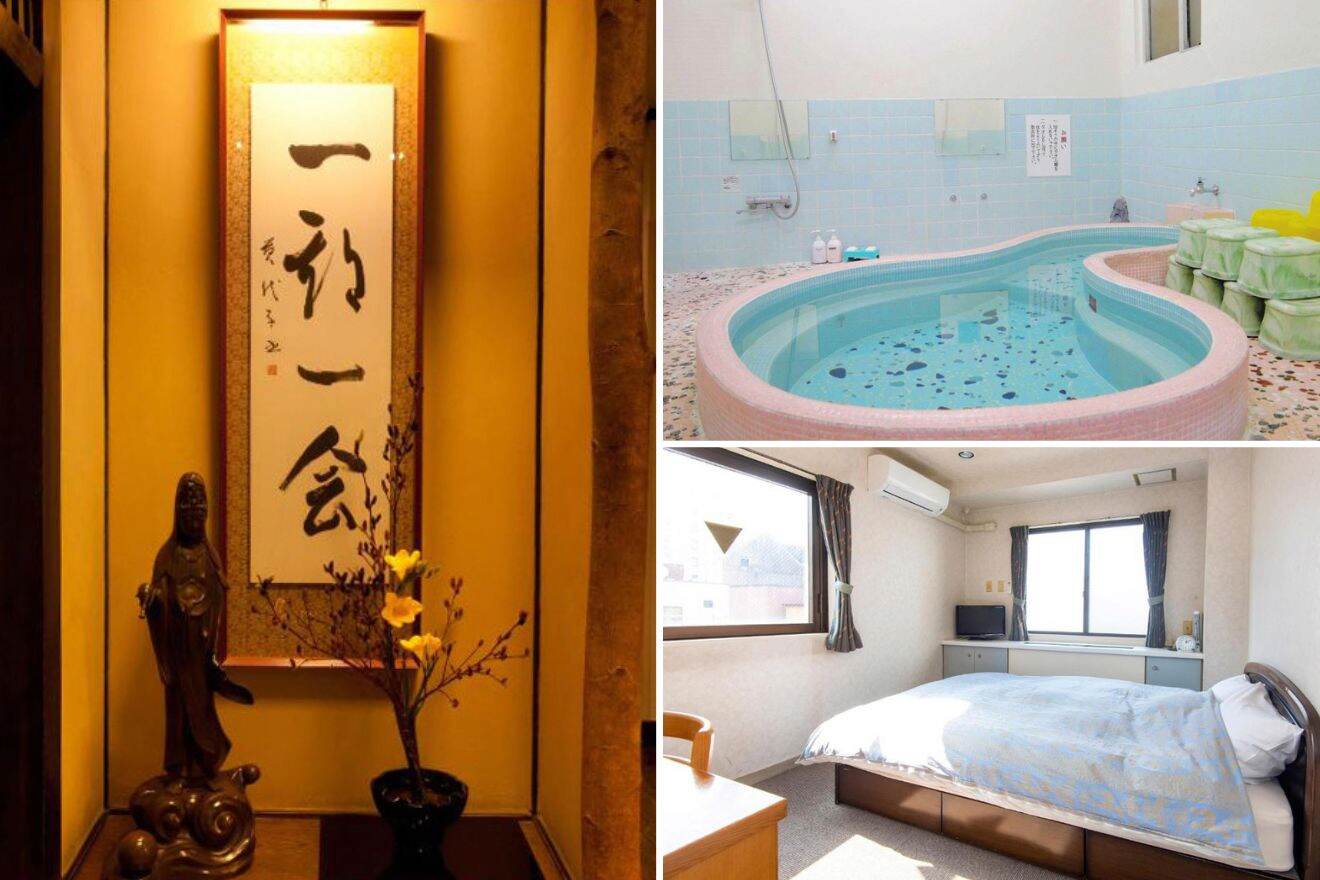 Sakura Ryokan Asakusa Iriya – Offering both traditional Japanese rooms and a Western-style room, this ryokan is located near the Asakusa and Ueno areas. The ryokan offers a great place where you can relax in between your visits and get a good night's sleep. You'll also find here communal baths, coin-operated laundry machines, and luggage storage.
Kimi Ryokan – Staying at a traditional ryokan is like entering a whole different world! If you'll still looking for one, then check out this hotel set in Toshima City that has Japanese rooms with tatami floors and futon beds, a wood-public bath, and a terrace. The whole place is designed to bring everyone a sense of calm and tranquility, and I'm sure you'll love it!
Homeikan – Located in the Dome neighborhood just within walking distance of a Tokyo station, this ryokan is affordable and super cozy! Featuring Japanese-style rooms, equipped with all the facilities you need, like free Wi-Fi and luggage storage.
Check the Rates for Your Dates
BONUS: Top hotels in Tokyo
You found so many incredible ryokans in Tokyo, Japan, in the first section, but if by any chance you didn't really resonate with any of them, then check out the hotels in the list below!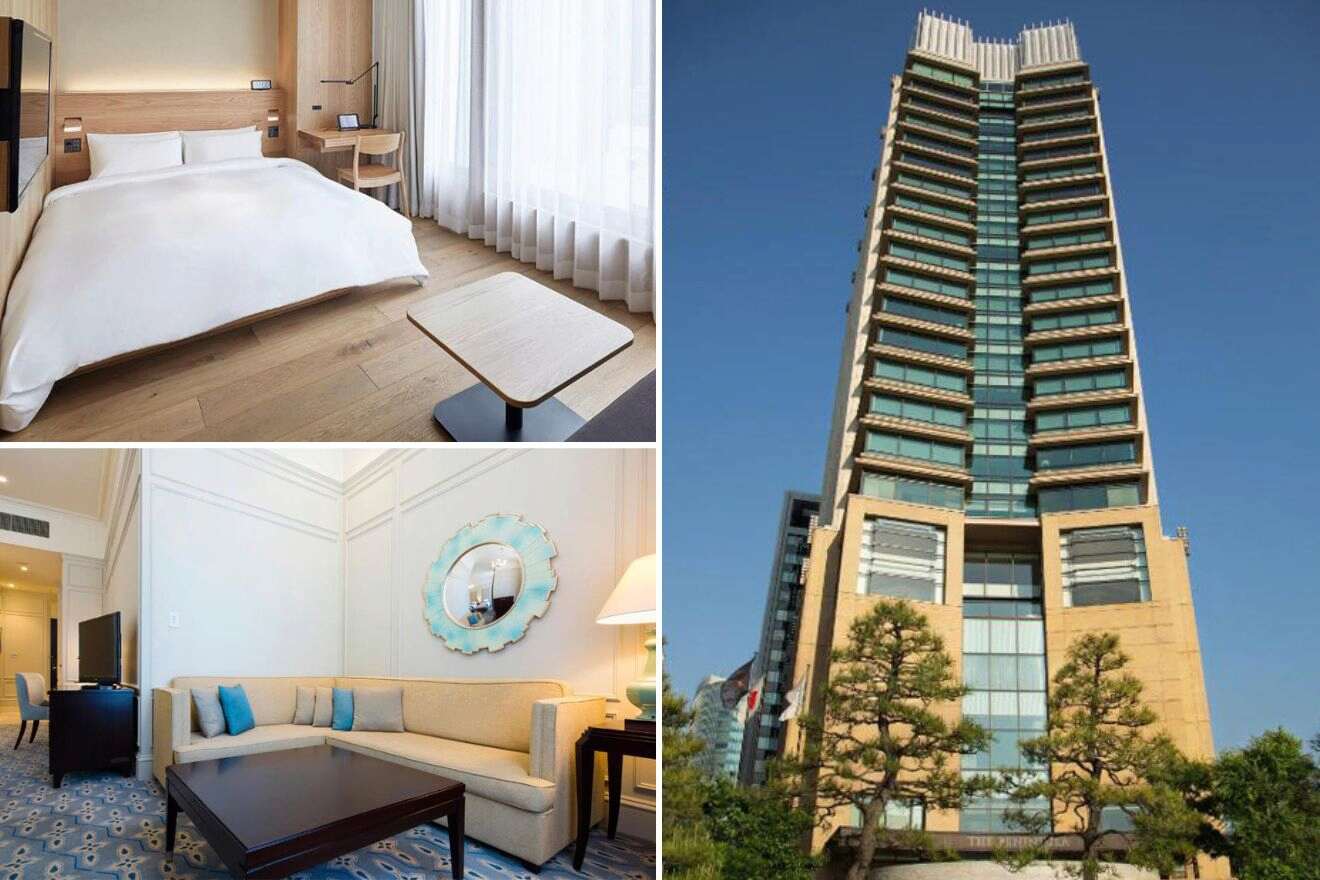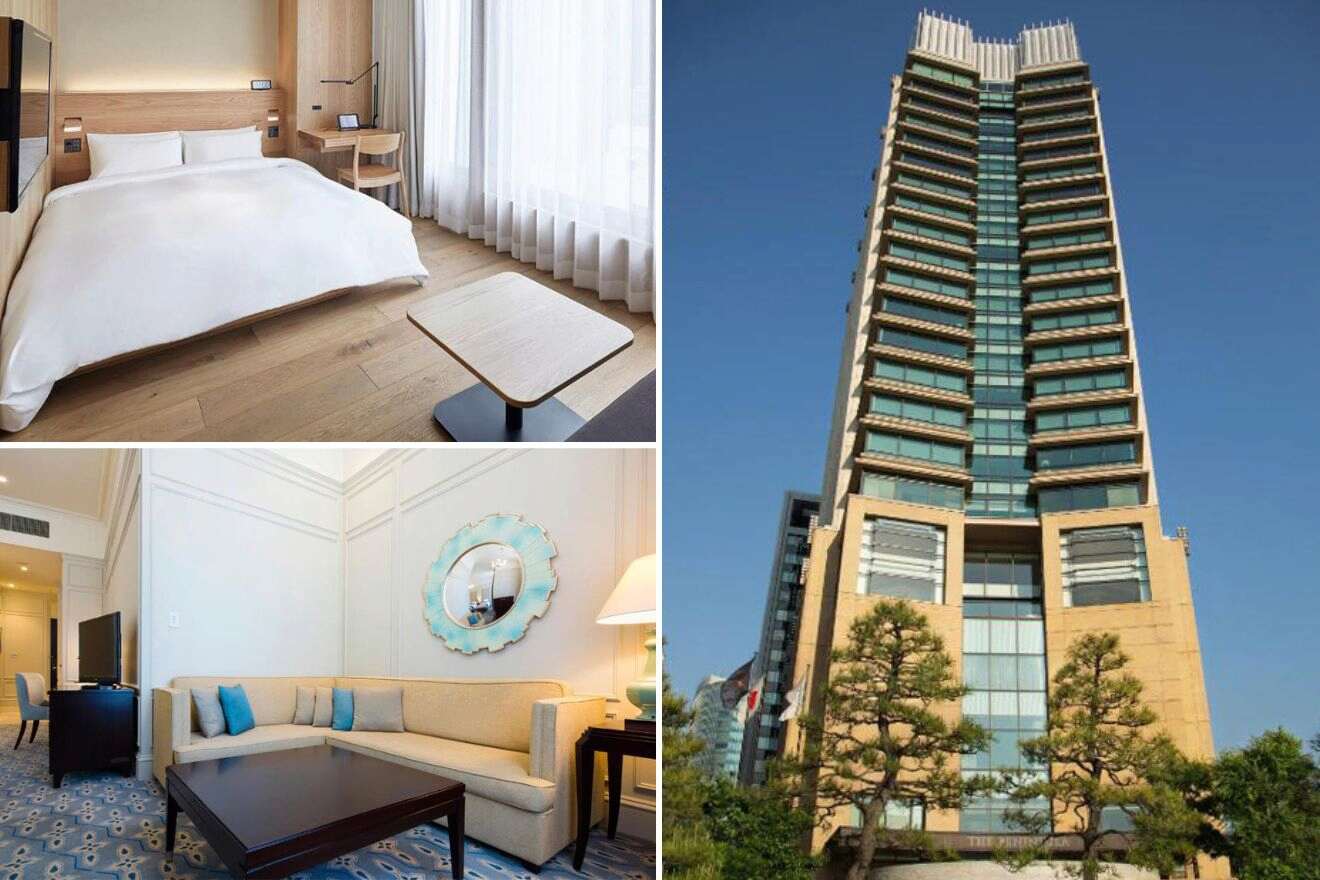 These are some of the best hotels in the capital city which I've ordered from most to least expensive, and the prices start from US$250 to US$1,000:
The Peninsula Tokyo – Set near the City Center, this amazing hotel offers some incredible views, a contemporary decor mixed with Japanese influences and concierge service. There are 9 restaurants on-site where you can indulge in the yummy dishes and a spa center where you can enjoy a lot of treatments and a Zen atmosphere!
The Tokyo Station Hotel – This unique hotel is registered as an Important Cultural Property, and it features rooms with a gorgeous elegant design! You'll also find a restaurant on-site, a spa center, and a gym!
Muhi Hotel Ginza – Enjoy Japanese-style hospitality while staying at this hotel which offers a tranquil retreat in the middle of Tokyo! The accommodation comes with a restaurant, a bar, and bikes to rent out!
FAQs about your ryokan in Tokyo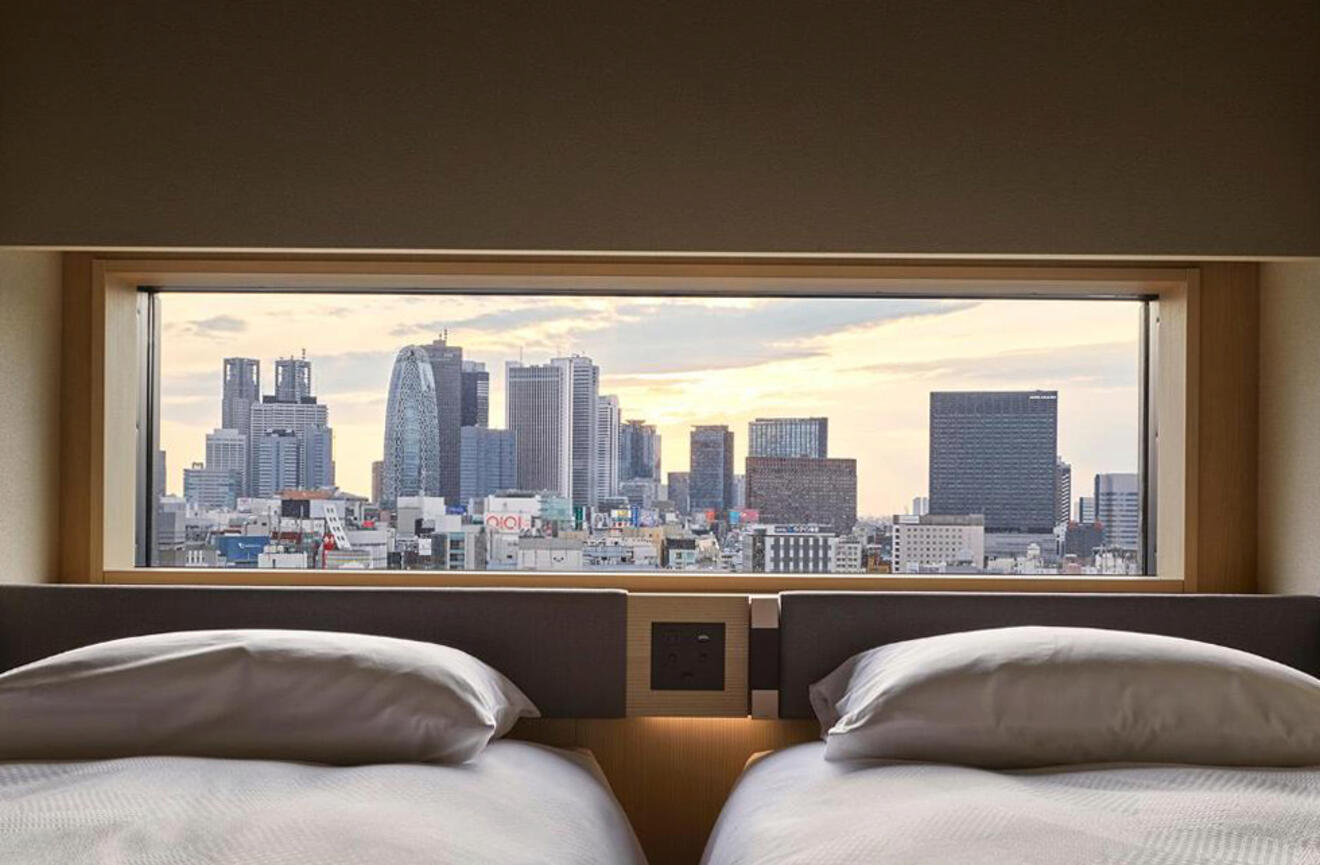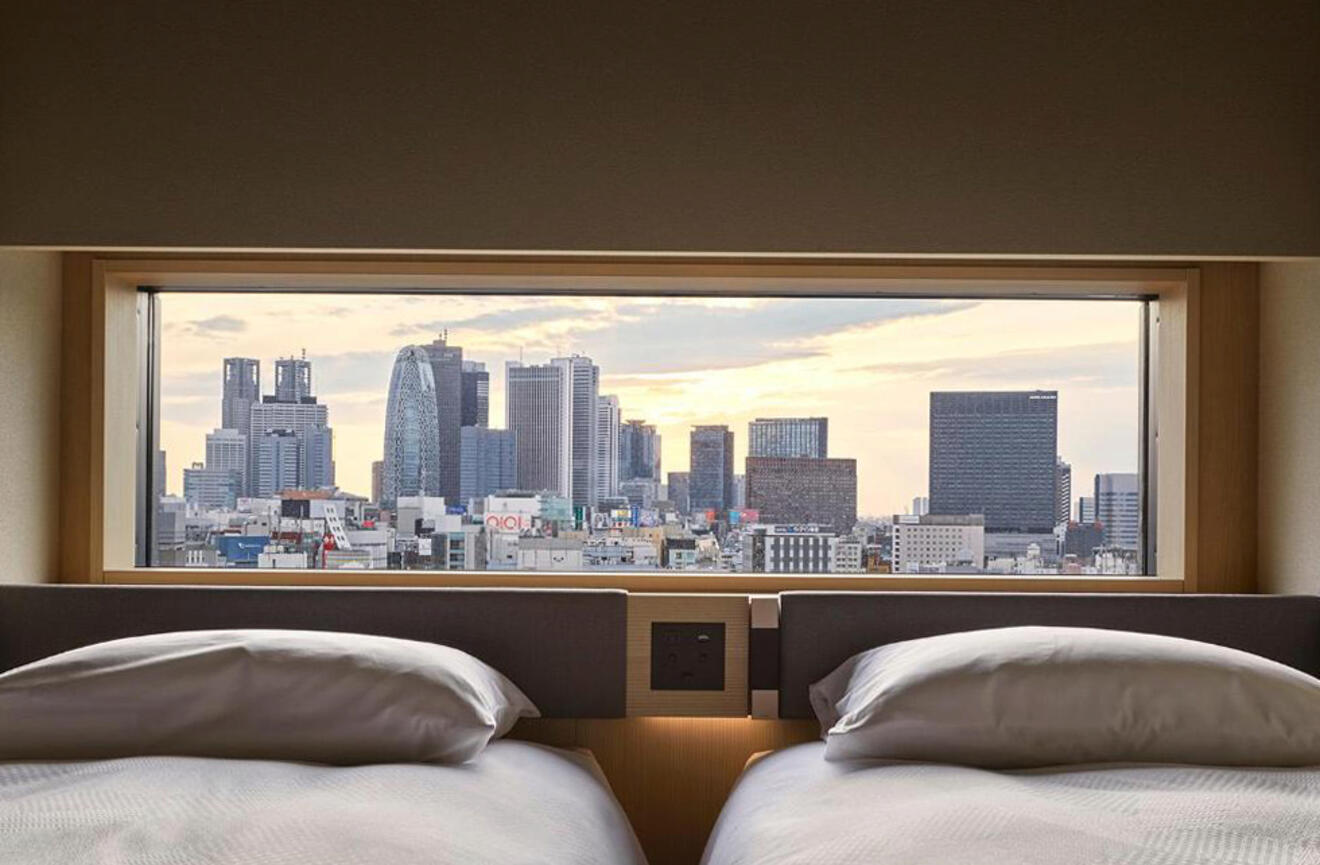 🇯🇵 Is there a ryokan in Tokyo?
♨️ What is the difference between ryokan and onsen?
A ryokan is a traditional Japanese inn with a specific decor that dates back to a very ancient culture, and onsen is a type of a hot spring bath (sometimes an open-air bath) that you find in Japan!
💰 What is the average price of a ryokan in Japan?
A luxury Tokyo ryokan costs around US$400, a mid-range one costs around US$140, and a budget ryokan in Tokyo costs more or less US$70.
🔝 Which are the best ryokans in Tokyo with a private onsen?
Conclusion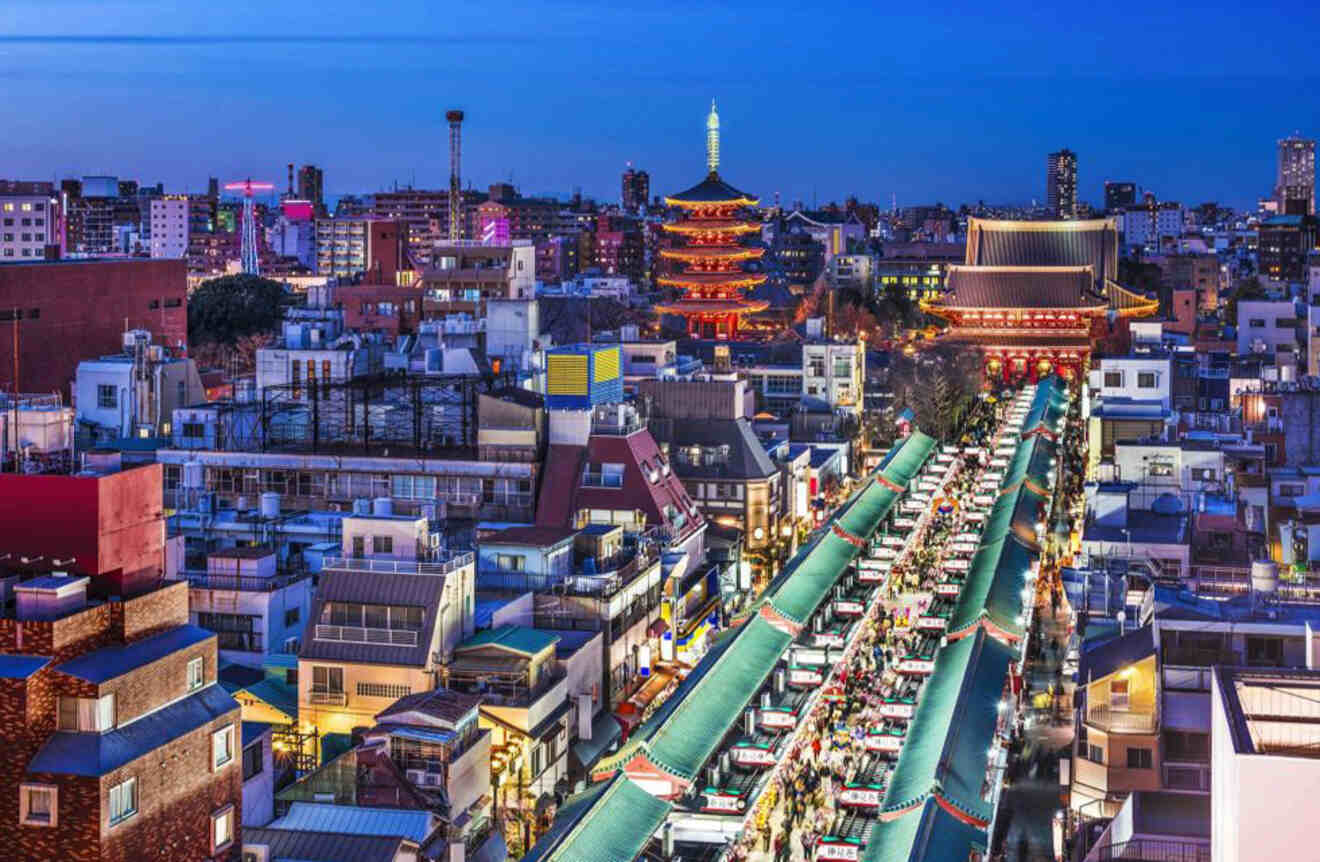 Such an incredible destination!
I hope that after reading this post, you've found the best ryokan in Tokyo for you! I've made sure also to add a bonus section with some modern hotels for anyone who needs a second option!
Just remember that it's super important to book your ryokans in Tokyo in advance! These places book out months in advance, and it's better to be prepared!
There are so many incredible options in the post, and I know it's hard to pick the best ryokan! So if you need a bit of help, then check out my favorite options:
I can't wait to hear all about your holiday here, the Japanese hospitality is super famous, and I'm sure you'll spend a wonderful time!
That's it for today, but if you've got any questions, just drop me a comment below, and I'll answer ASAP!
Safe travels,
Victoria
---
Pin it for later!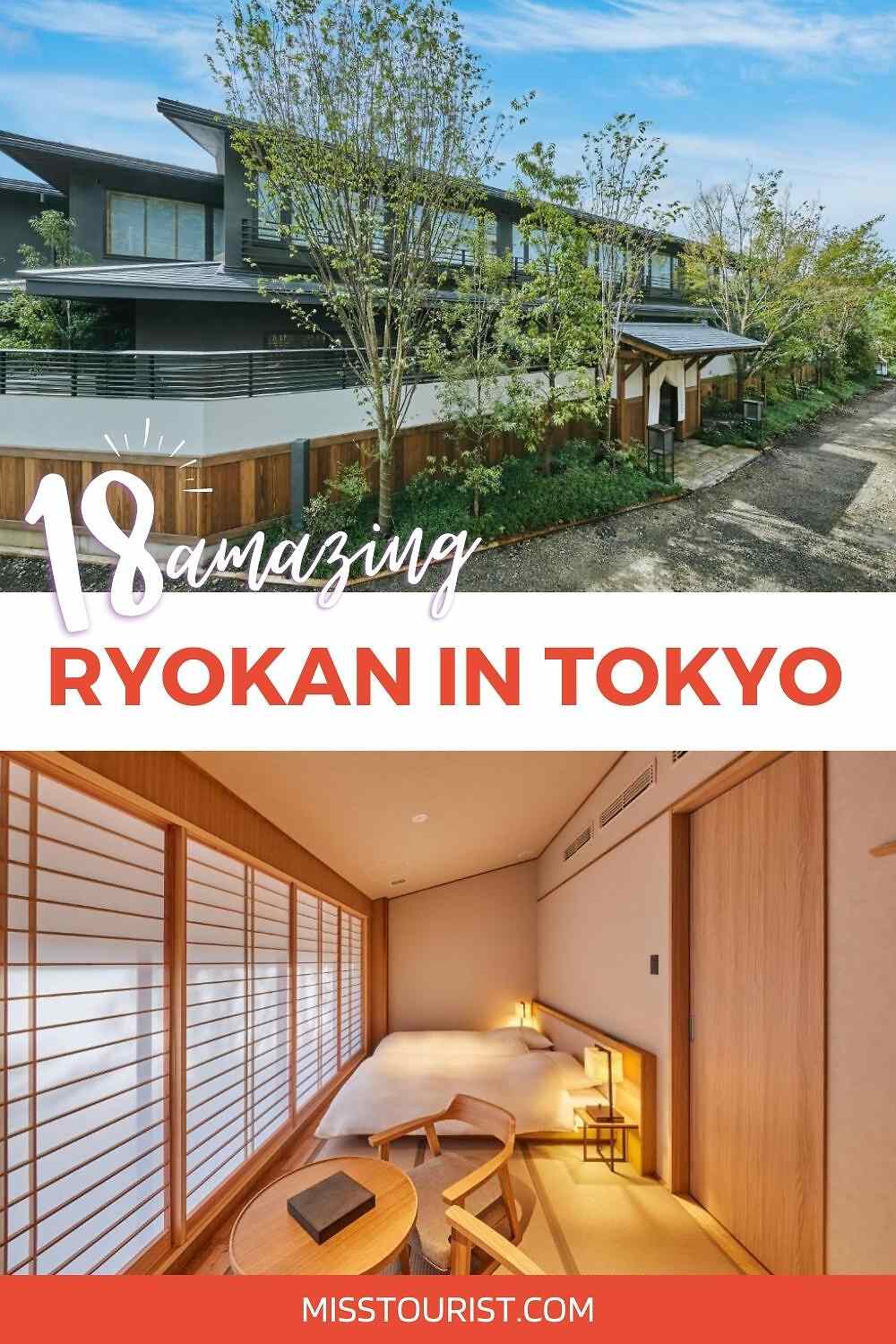 Pin it for later!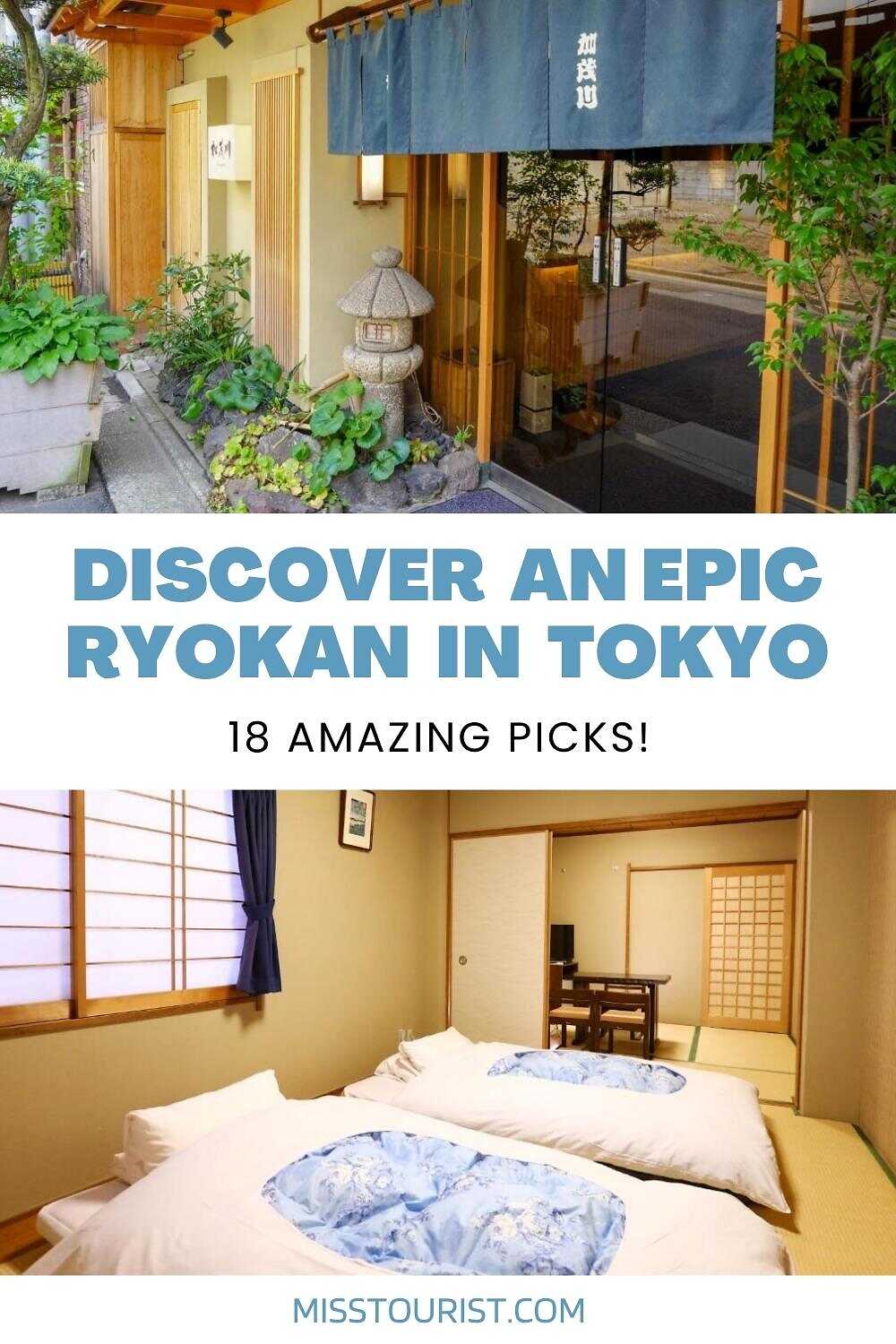 Products You May Like