Fun Things to Do at EPCOT → Your Ultimate Guide for 2023
If you've ever thought theme parks were just for kids, be prepared to have your mind blown! Often referred to as "Disneyland for grownups," EPCOT (formerly known as Epcot Center) has all the magic you expect from a Walt Disney World® vacation but with no shortage of fun for the 21+ crowd!
Kids and adults alike have the time of their life at this incredibly unique Disney park that takes you around the world to 11 different countries and into the past, future, and galaxies beyond. As an Orlando local, I love to hop over to EPCOT for dinner and drinks or just to stroll through the current festival.
In this article, I'm sharing the unmissable things to do at EPCOT, from fascinating, educational encounters to fast-paced thrills, as well as everything you need to know to plan the best day ever at his magical place!
Overview of EPCOT at Walt Disney World® Resort
EPCOT, which stands for Experimental Prototype Community of Tomorrow, is one of the 4 amazing theme parks at Walt Disney World® in Orlando, FL. It also happens to be one of the most visited theme parks in the entire world, and with its one-of-a-kind concept and innovative attractions, it's easy to see why!
You'll find 4 distinct areas to explore at EPCOT (what was once called Future World is now divided into 3 separate neighborhoods), and I recommend a minimum of one full day here to experience all the things to see, do, discover, eat, and drink.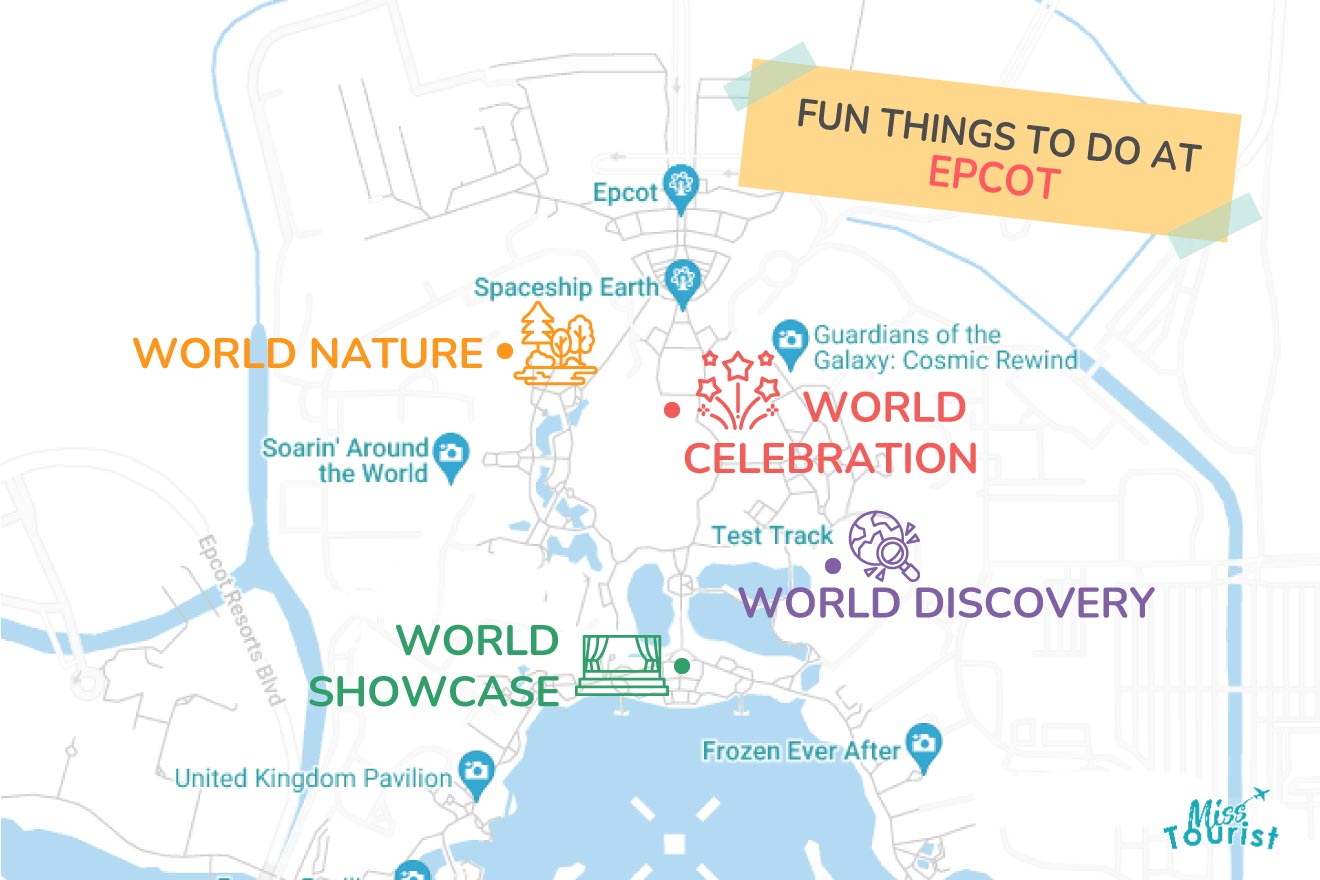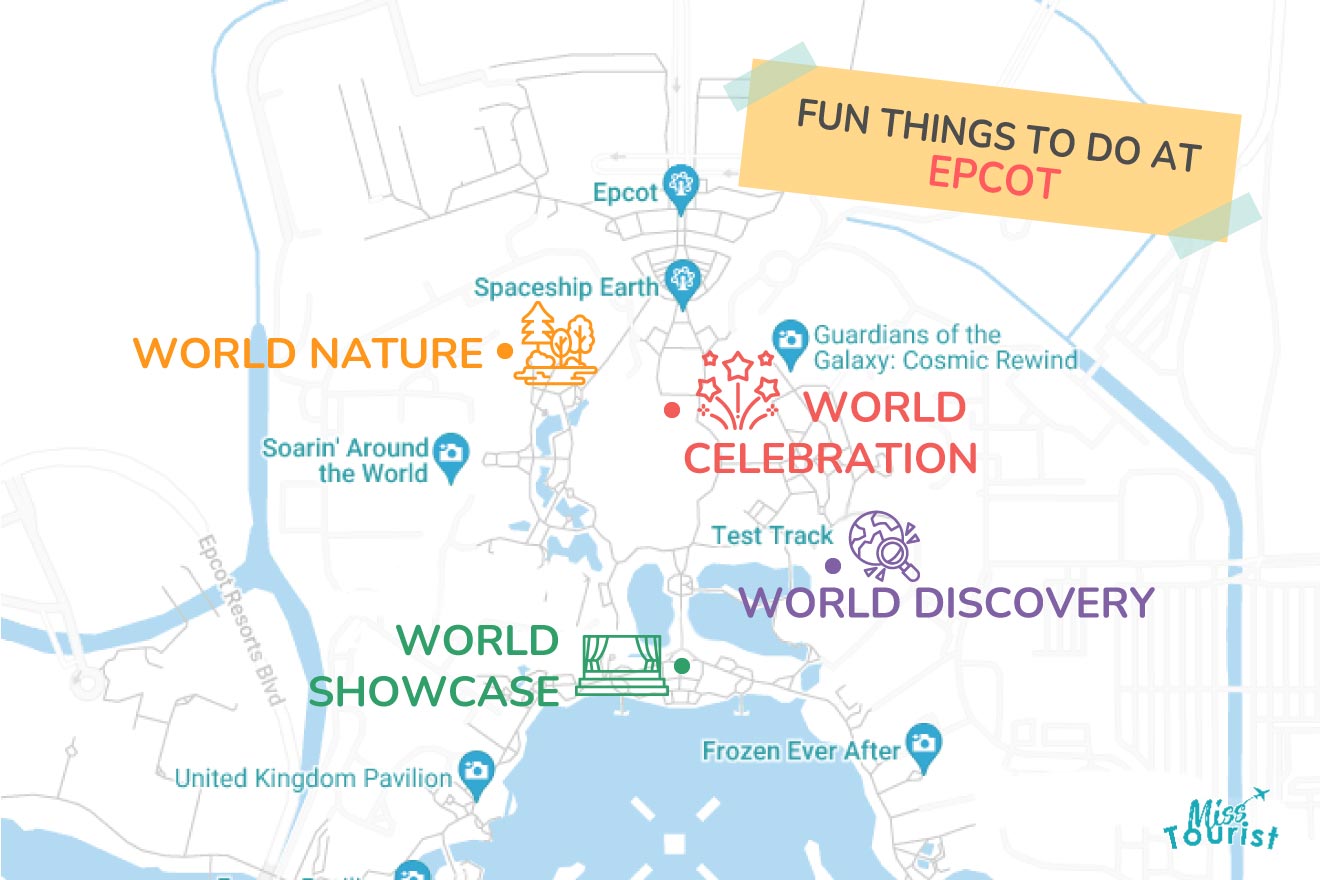 World Celebration – Located at the park's entrance, World Celebration is home to the iconic EPCOT ball, which houses the beloved, classic ride Spaceship Earth, as well as Journey Into Imagination With Figment and the Disney and Pixar Short Film Festival.
World Discovery – Science, technology, and innovation take center stage here, with futuristic, larger-than-life attractions like Guardians of the Galaxy: Cosmic Rewind, Mission: SPACE, and Test Track.
World Nature – Dedicated to celebrating and preserving the natural world, World Nature immerses you in the wonder of both the land and the sea and boasts must-dos like Soarin' Around the World, Living with the Land, SeaBase, and Turtle Talk with Crush.
World Showcase – Take an exciting trip around the world at EPCOT's World Showcase, where you can eat, drink, and experience the culture of 11 different countries!
Things to do at EPCOT
There is so much fun to be had at EPCOT! Here are the best things to do during your time at this incredibly unique theme park.
1. Explore the World Showcase
Did you know you can take a trip around the world without leaving Central Florida? The World Showcase at EPCOT is an experience unlike any other, and it really sets this theme park apart from the competition.
Discover 11 different countries, each with its own pavilion paying homage to that country's culture and traditions. Try inspired cuisine, marvel at the pavilions' unique architecture, and enjoy attractions and entertainment from around the world. These are the 11 pavilions in EPCOT's World Showcase in clockwise order:
Mexico
Norway
China
Germany
Italy
USA
Japan
Morocco
France
United Kingdom
Canada
Drinking around the world is an unofficial yet extremely popular activity for those visiting EPCOT who are 21+. Participants take on the challenge of having an alcoholic beverage in each of the 11 countries, like a margarita in Mexico, a beer in Germany, wine in Italy, and so on. We did this for my bachelorette party, and it's a ton of fun for adults on a Disney vacation.
Proceed with caution, though! These drinks catch up quickly! I definitely recommend splitting the challenge with friends.
There are a few EPCOT rides located in the World Showcase that you won't want to miss: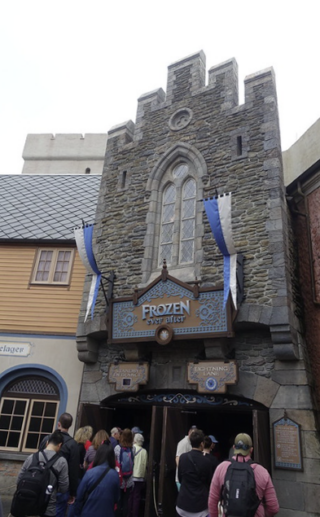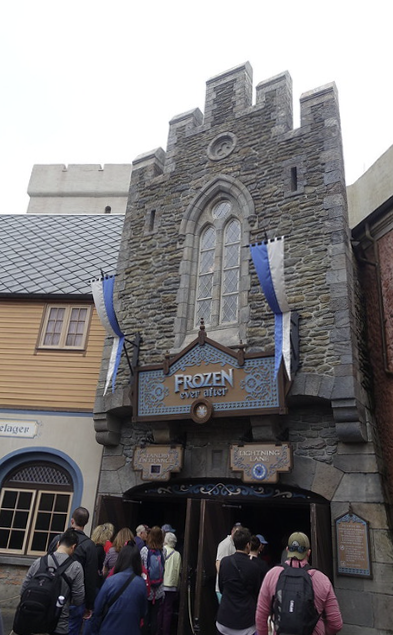 Gran Fiesta Tour Starring The Three Caballeros at 📍Mexico Pavilion – Take a fun, relaxing boat ride along the Rio Grande on the Gran Fiesta Tour Starring The Three Caballeros, where you'll see some of the most famous sights in Mexico on the search for Donald Duck. The Gran Fiesta Tour has no minimum height requirement, so it's perfect for even the littlest of kiddos.
Frozen Ever After at 📍Norway Pavilion – One of the most popular rides at EPCOT, Frozen Ever After takes you on a voyage to Arendell with Anna, Elsa, Kristoff, Olaf, and more! It's a slow-moving boat ride inside, with some delightful and surprising twists and turns. Yup, you may even get wet! No height requirement.
Remy's Ratatouille Adventure at 📍France Pavilion – Shrink down to the size of Remy, the beloved tiny chef from the Disney movie Ratatouille, on Remy's Ratatouille Adventure. This 4D trackless dark ride brings you right into the action on a busy night at Gusteau's as you zip through the famous Paris restaurant from the film. Remy's Ratatouille Adventure also has no height requirement!
2. Zoom through space on Guardians of the Galaxy: Cosmic Rewind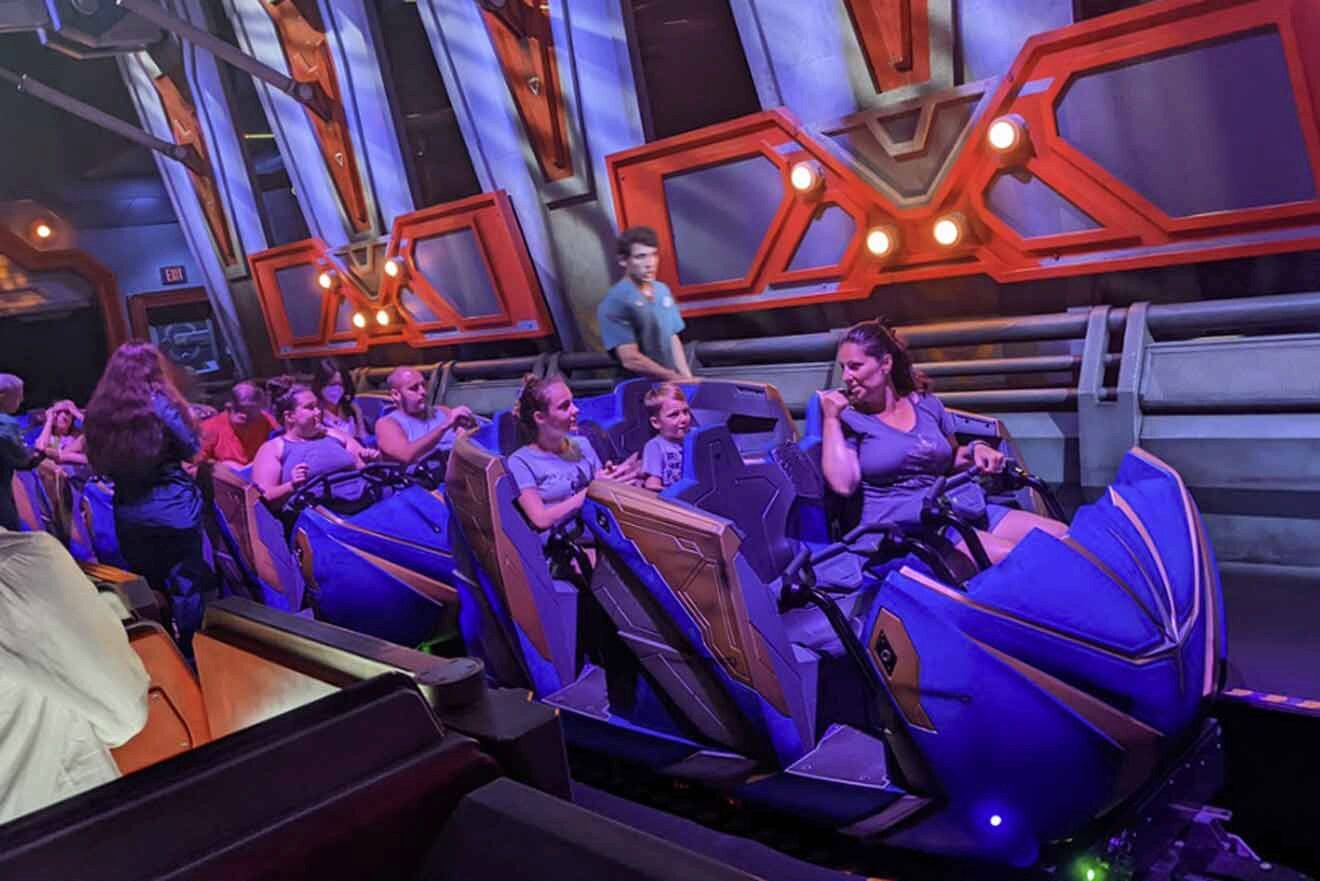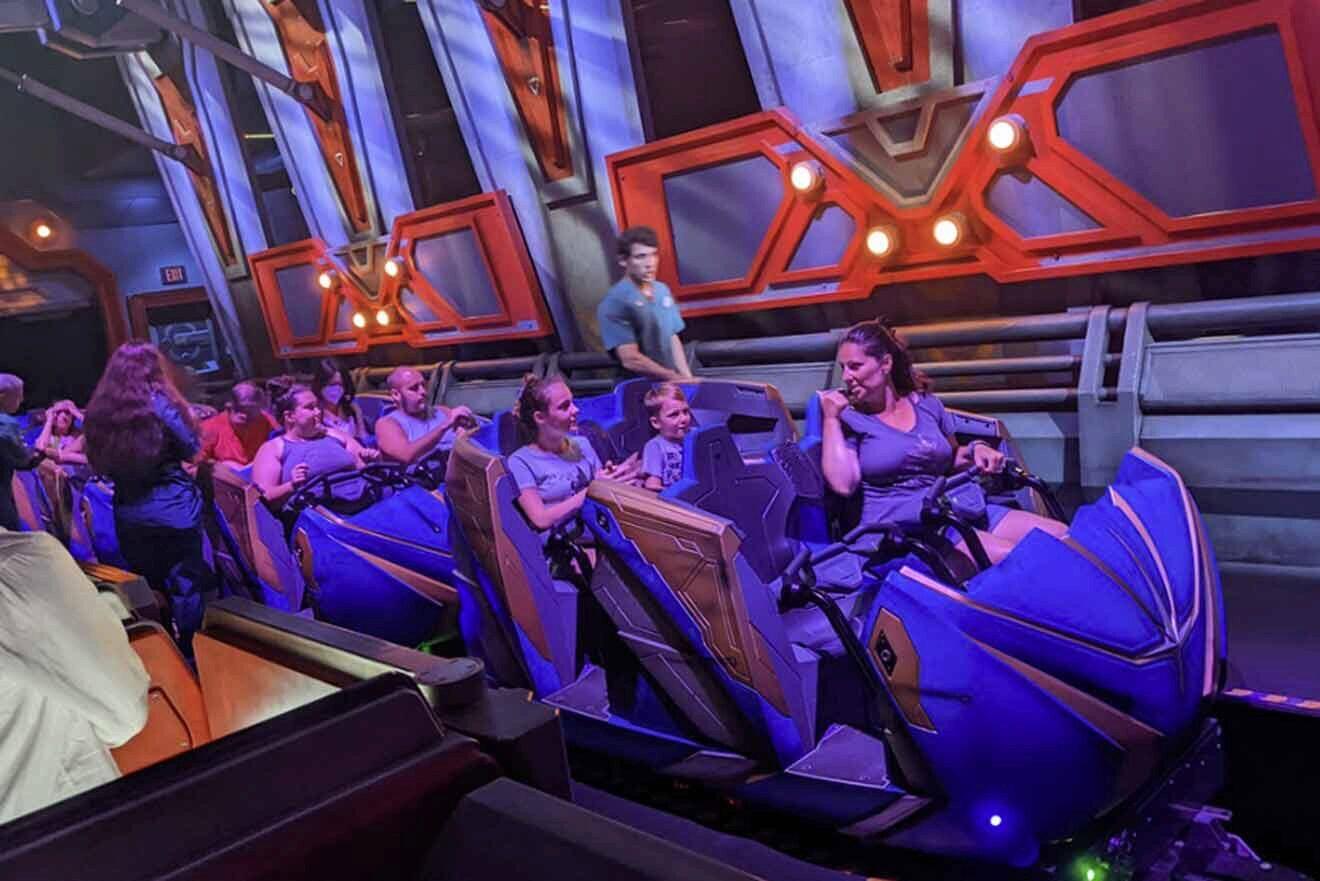 Not only is Guardians of the Galaxy: Cosmic Rewind one of the best EPCOT rides in World Discovery, it's easily one of the best thrill rides in all of Walt Disney World®. It's a totally unique experience, unlike any attraction before it.
Both a dark ride and a thrill ride, Cosmic Rewind features state-of-the-art technology from Walt Disney Imagineering and boasts the very first reserve launch of any Disney roller coaster, as well as 360-degree rotation. It's a whirlwind, intergalactic adventure from start to finish, and the queue is amazing too!
Guardians of the Galaxy: Cosmic Rewind currently utilizes a virtual queue ride system. This means that on the day you'd like to ride, you must enter the queue at 7 AM (you don't need to be physically in the park for this one) or 1 PM (you must be physically at EPCOT to join the afternoon virtual queue). You'll then receive a boarding group and an estimated return time. You can join the virtual queue on your My Disney Experience App.
PRO TIP: Boarding groups fill up fast! Make sure you have your phone in your hand with the app open right at 7 AM or 1 PM, or you risk not securing a spot in the virtual queue.
3. Meet marine friends at SeaBase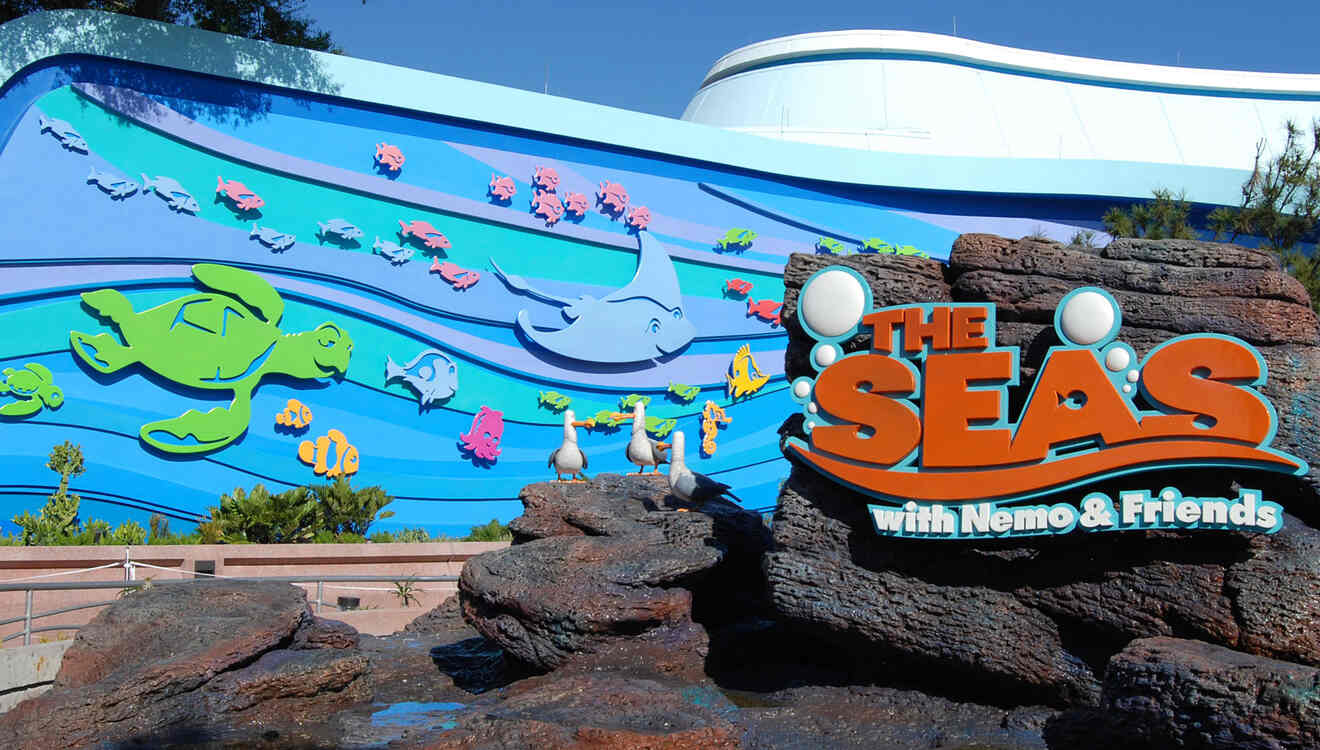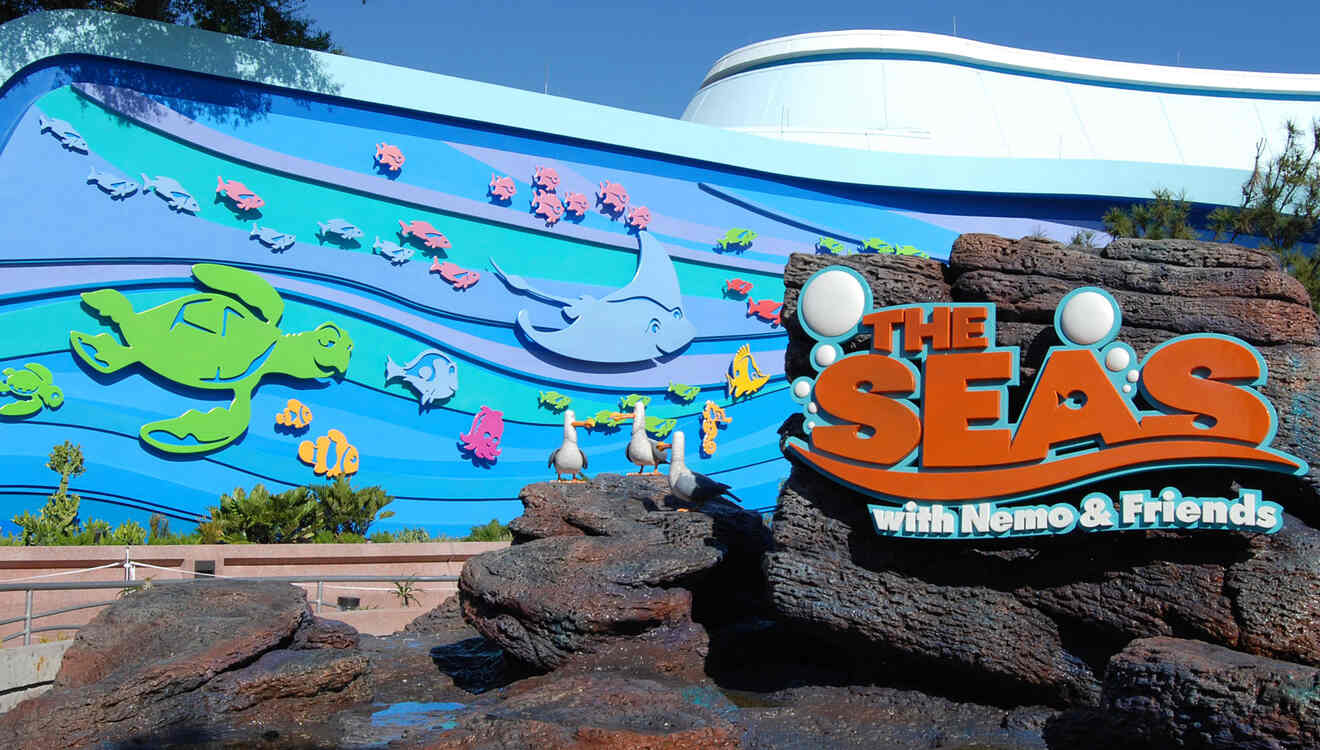 It always surprises me how few people know about this hidden gem EPCOT attraction, but it's easy to overlook, especially if you have no idea it's even there. SeaBase is adjacent to The Seas with Nemo and Friends, located in the World Nature section of EPCOT, and is the park's very own aquarium.
With a 5.7-million-gallon habitat (one of the largest man-made ocean environments in the whole world), you are quite literally surrounded by incredible marine life, including dolphins, stingrays, sharks, fish, and many more.
My favorite thing to do at SeaBase is visit the resident manatees. Disney works closely with rehabilitation facilities in Florida to help rescue injured or orphaned manatees, rehabilitate them, and release the manatees back into the wild.
Two of the long-term inhabitants, Lou and Lil' Joe, have each had their own struggles in the wild and have found a home at EPCOT, where they're thriving with expert care. You can see them on both the first and second floor of SeaBase, but on the 2nd floor, there are feedings throughout the day, where you'll have a chance to learn all about these gentle giants from a cast member!
4. Experience 4 amazing EPCOT festivals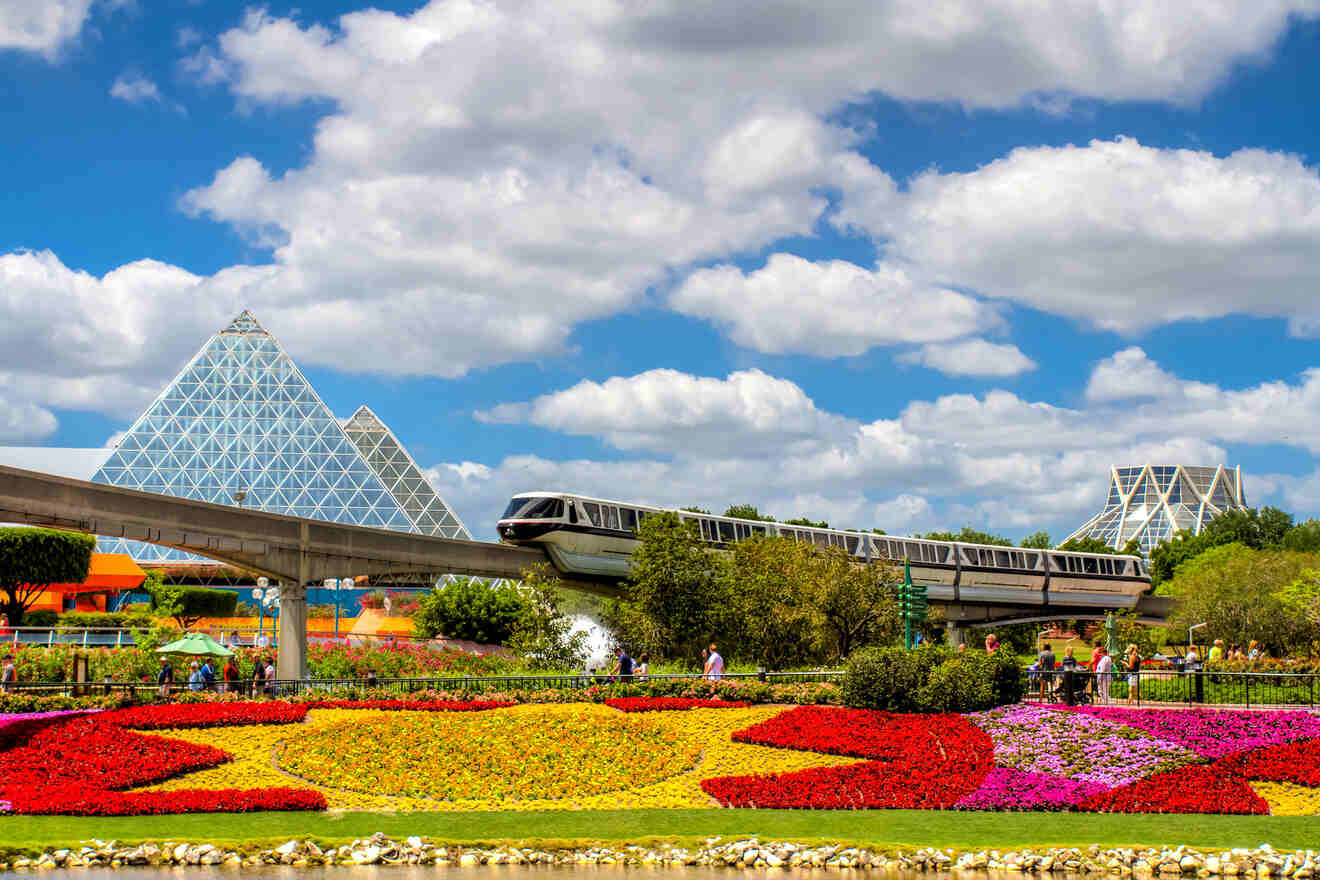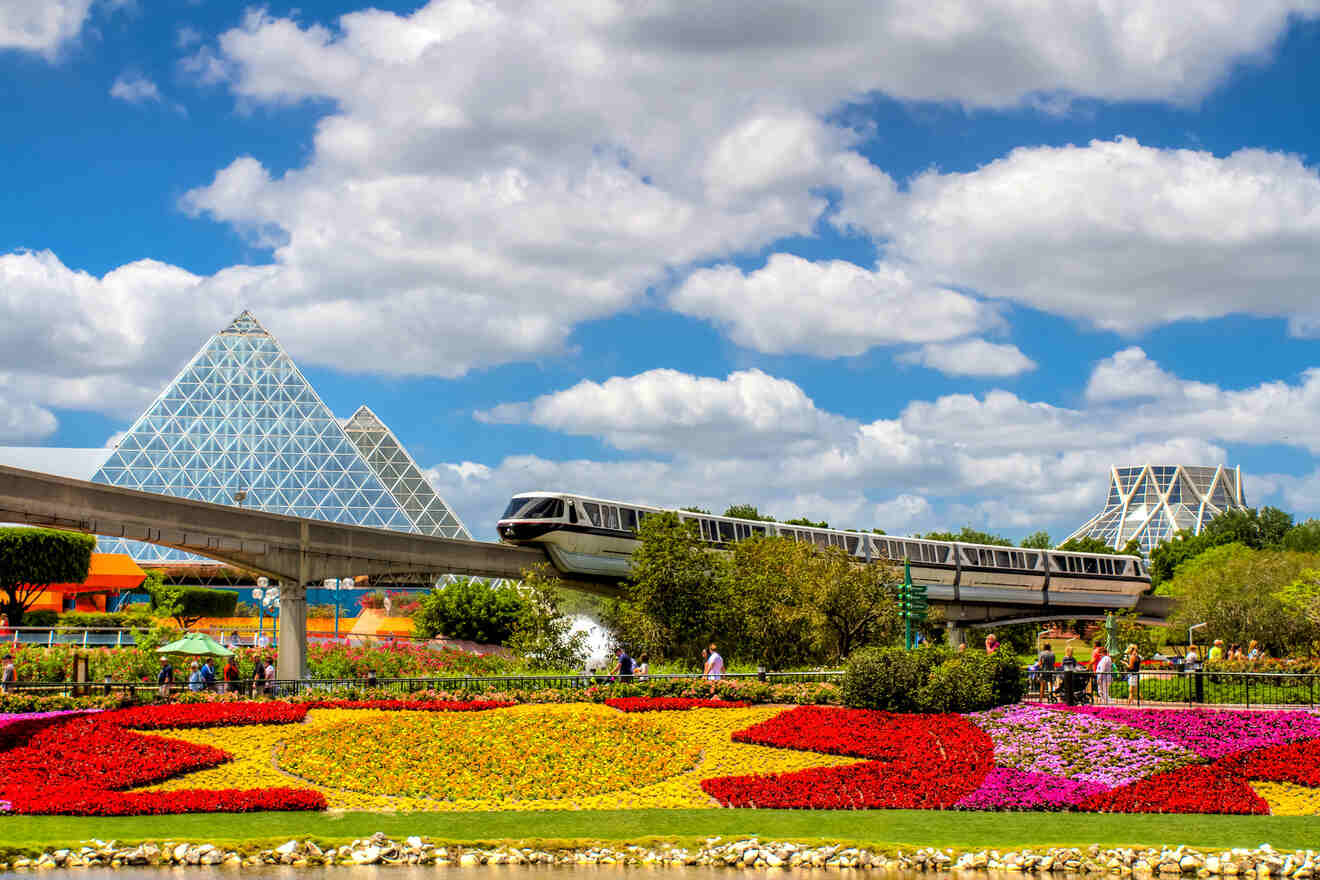 Next up on this list is what makes EPCOT one of my personal favorite Disney parks: the festivals! EPCOT hosts 4 international festivals annually, and they are all super fun. There are actually only a few weeks out of every year that there isn't a festival going on at EPCOT, so it's easy to plan your future trip during one.
All of the festivals offer special food and beverages, exclusive merchandise, and one-of-a-kind experiences and entertainment from around the world.
EPCOT International Festival of the Arts – The first festival of the calendar year, the Festival of the Arts celebrates art in all forms, including culinary, visual, and performance art. Stroll through the booths selling unique artwork (you can sometimes even meet the artist!), try tasty, inventive sips and snacks, and even make some art yourself!
EPCOT International Flower & Garden Festival – My personal pick for the best festival at EPCOT, the Flower & Garden Festival has held annually in the spring and beginning of summer. The theme park is transformed into a floral wonderland with jaw-dropping topiaries of beloved Disney characters, a butterfly garden, and themed food, drinks, and entertainment.
EPCOT International Food & Wine Festival – Yes, this festival is as good as it sounds! Go on a culinary adventure around EPCOT as you sample delicious food and drink from around the globe. You're not limited to just the 11 countries either – additional booths are set up to bring the flavors of 6 continents to you! Typically occurs from mid-summer through November.
EPCOT International Festival of the Holidays – A celebration of holiday traditions from all around the world, EPCOT's Festival of the Holidays is truly magical. After all, is there anything better than Disney World at Christmastime? This annual festival is where you'll find Candlelight Processional, the super popular Christmas choir performance series hosted by various celebrity guests.
5. Fly through the sky on Soarin' Around the World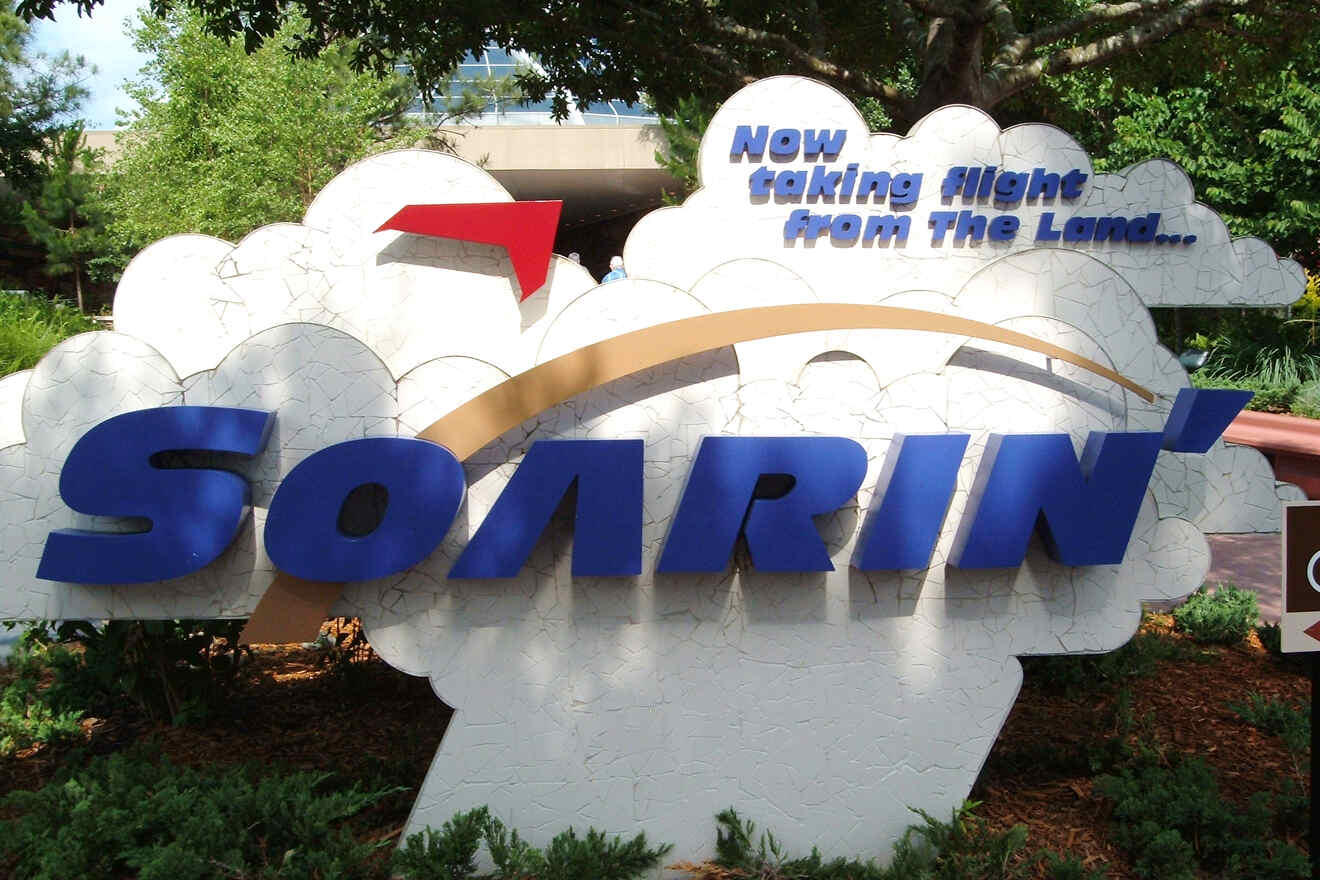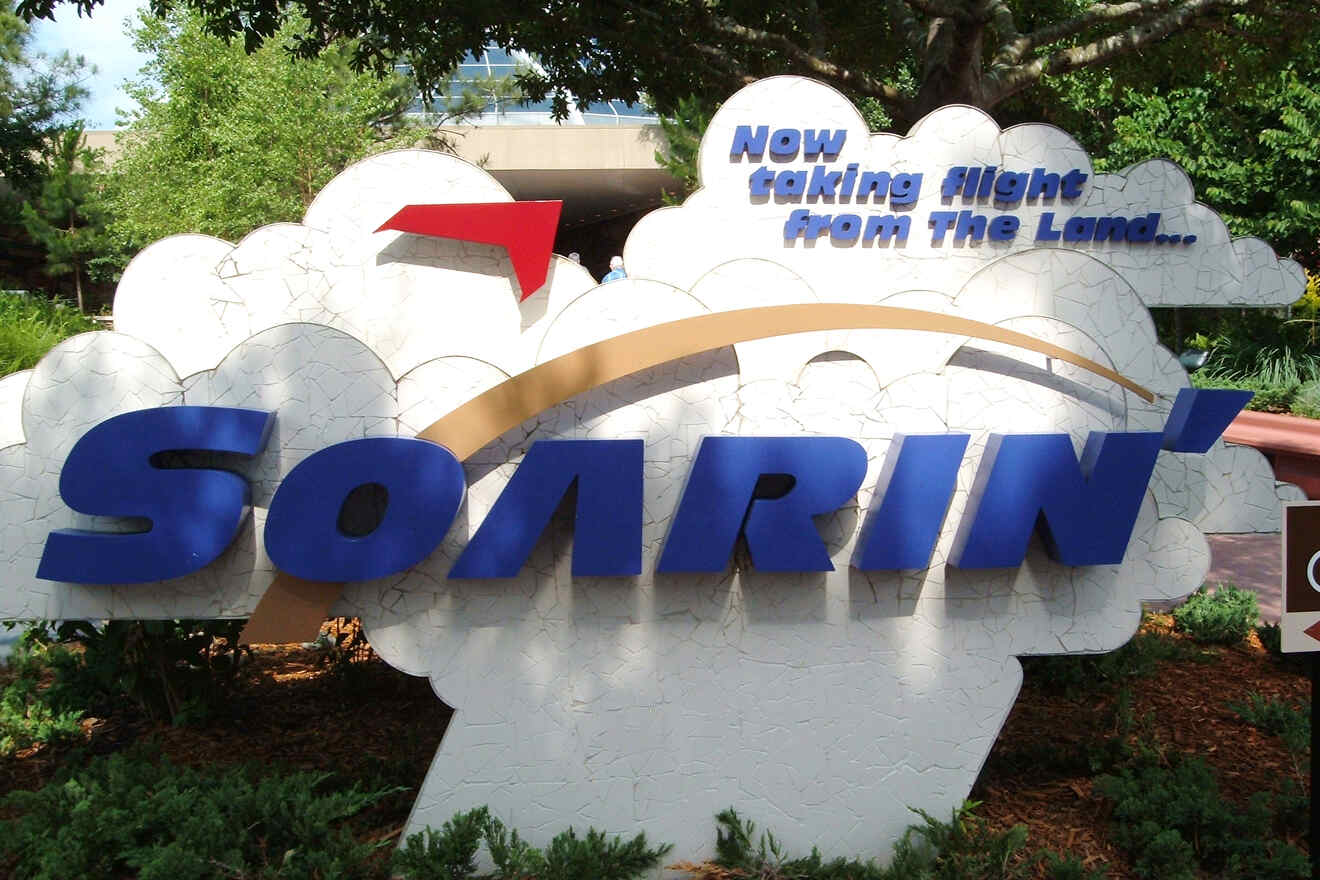 Another one of my favorite EPCOT rides in World Nature, Soarin' Around the World takes you on an exhilarating adventure through the skies and over some of the most stunning landscapes on the planet, like the Great Wall of China, Australia's Sydney Harbour, and the Eiffel Tower at night – just to name a few. Your feet dangle in the air, and you really feel like you're flying!
At first glance, this ride may not be suitable for someone anxious about heights, but even my mom, with her fear of heights, loves it. Soarin' really immerses you in every location, from the sights to the sounds to the smells! It's absolutely breathtaking.
Height restriction: 40 in (102 cm) or taller to ride
6. Take a relaxing ride on Living with the Land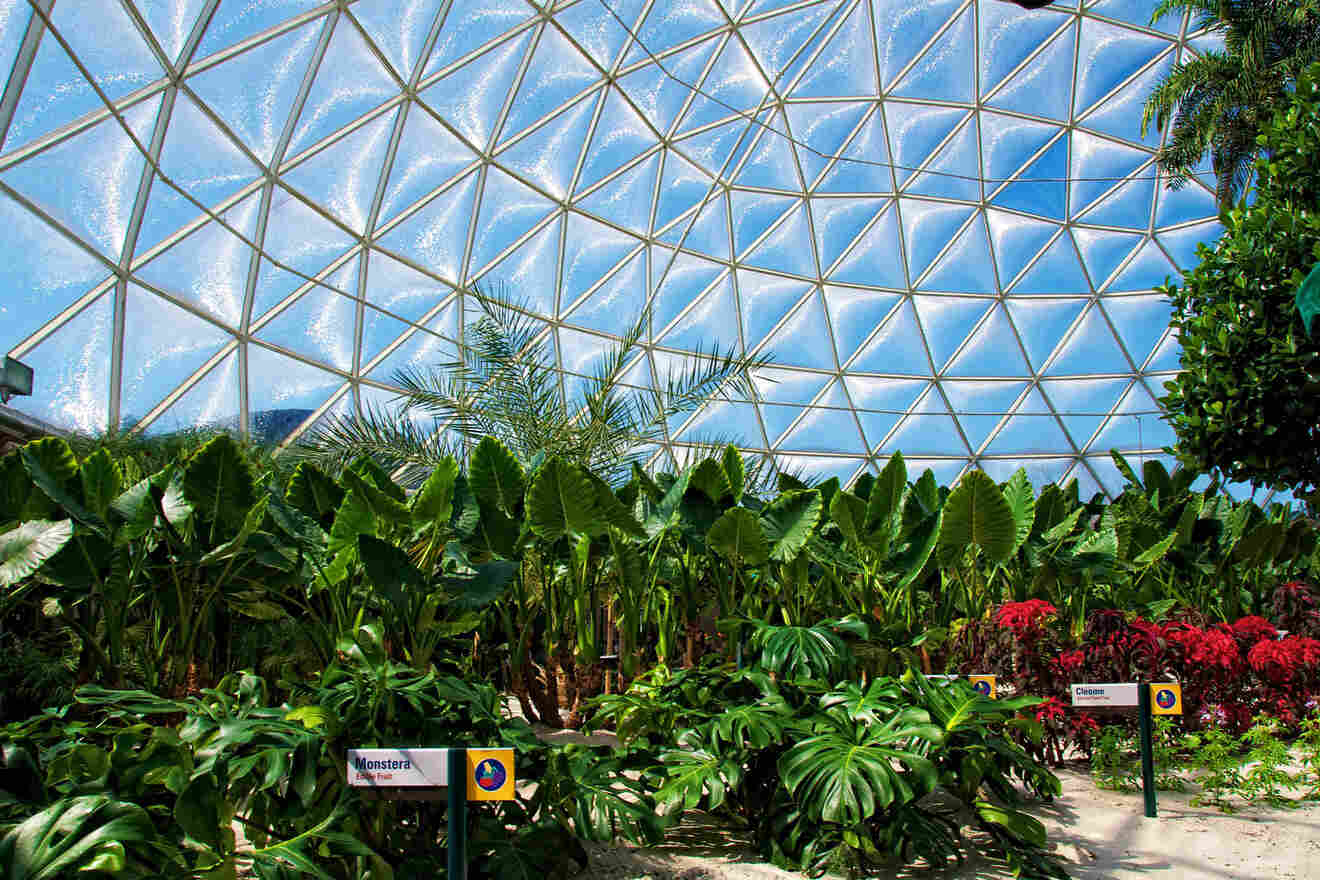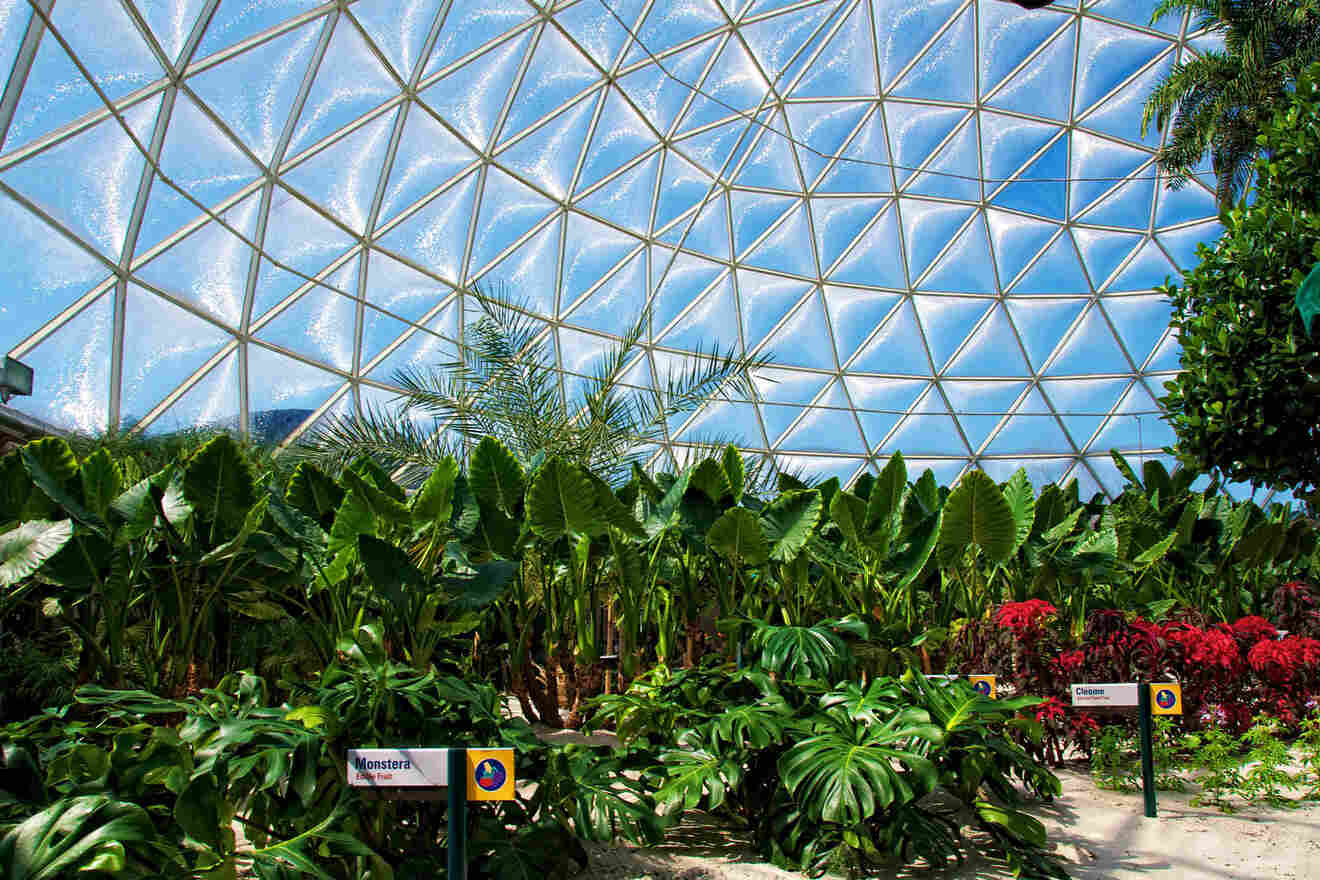 Some of the EPCOT rides on our list are known for their massively long wait times. They're popular because they're so amazing! Living with the Land, however, almost never has a longer than a 10-minute wait, yet it's one of the coolest attractions in the park.
Located in World Nature, in the same building as Soarin' Around the World (The Land Pavilion), Living with the Land is a slower-paced attraction that takes you on a boat ride that's educational, relaxing, and fun!
This tour takes you through the history of farming and through the greenhouses, where Walt Disney World® horticulturalists are growing in innovative and sustainable ways. There is almost always something new to see. Living with the Land isn't your typical theme park ride, and that's what makes it so great. It's also a fantastic break from the hot Florida sun!
FUN FACT: you can even try the food that's grown there if you eat at Sunshine Seasons or the Garden Grill Restaurant, also located in The Land Pavilion.
7. Design your own virtual car on Test Track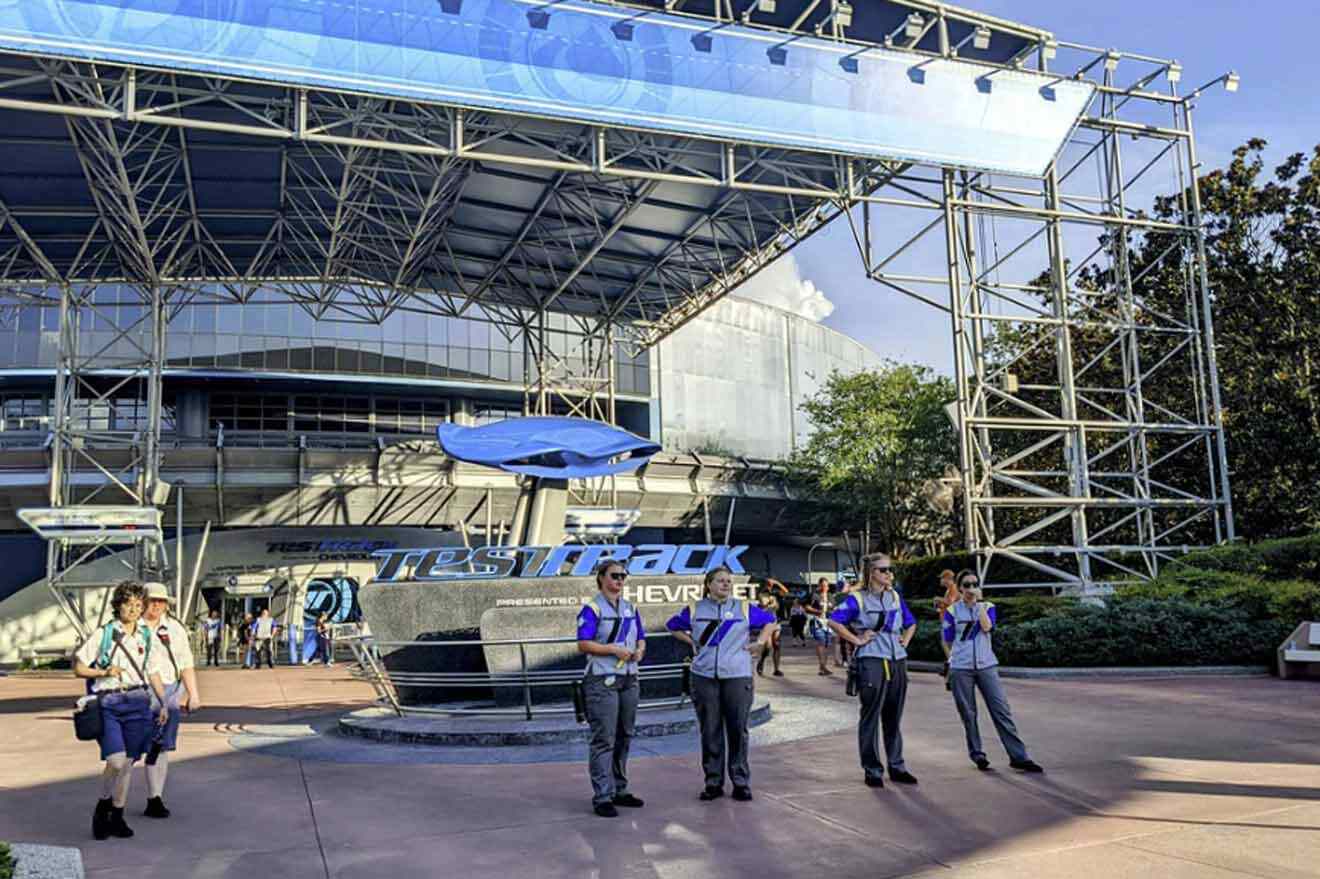 If you're looking for a thrill ride, you'll definitely want to check out Test Track in World Discovery, which goes up to a whopping 65 MPH!
You'll start by designing your own virtual concept car, choosing from a big variety of options and customizations from your engine to your exterior paint. Then, you'll board the vehicle and buckle up – you'll be speeding, swerving, and stopping suddenly in a series of tests to gauge your vehicle's performance, finishing off with the ultimate acceleration!
After an exhilarating ride, check the final results to see how your virtual concept car did in the challenge. I love this part because you can see how you stacked up with other guests and their creations.
Height restriction: 40 in (102 cm) or taller to ride
8. Turtle Talk with Crush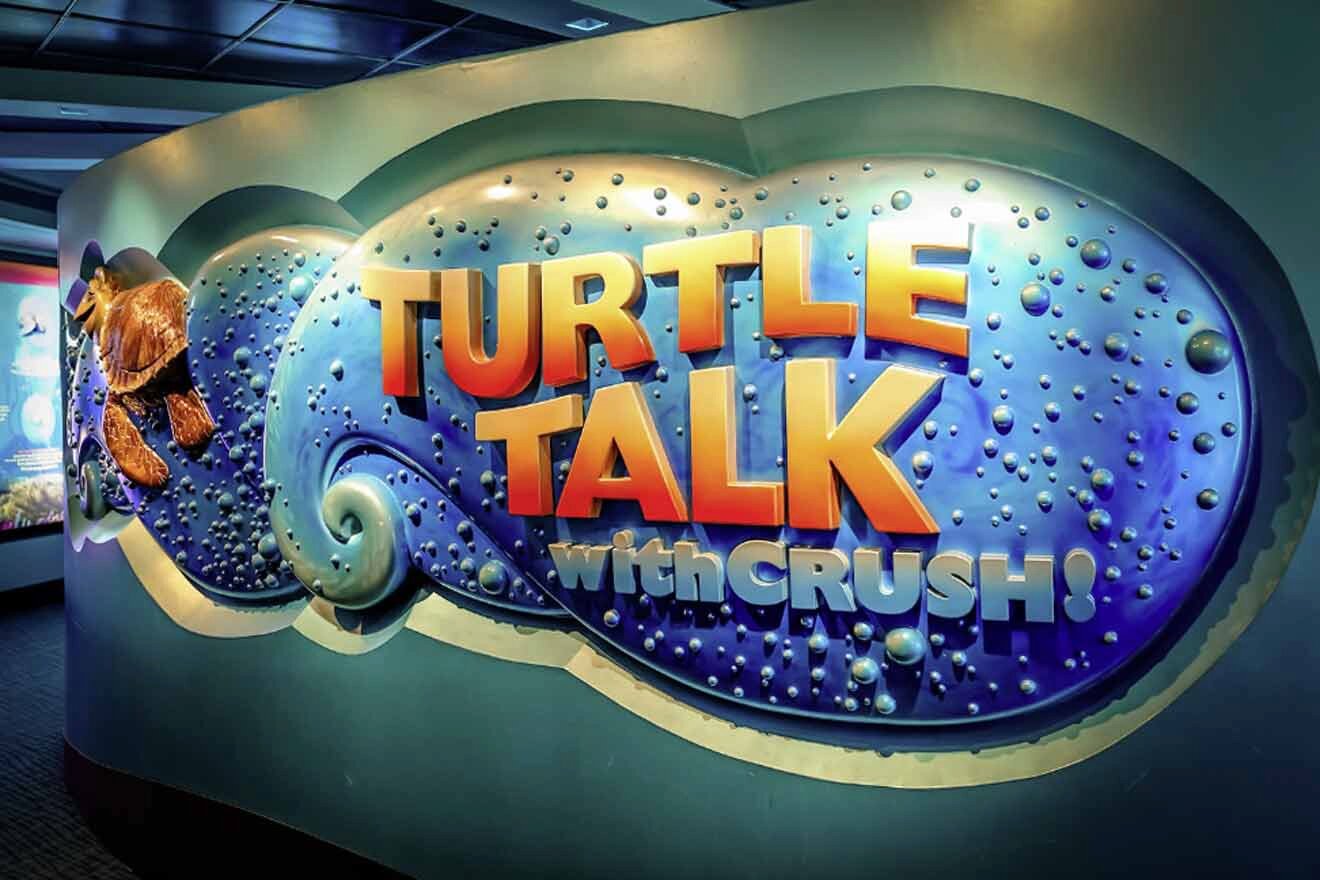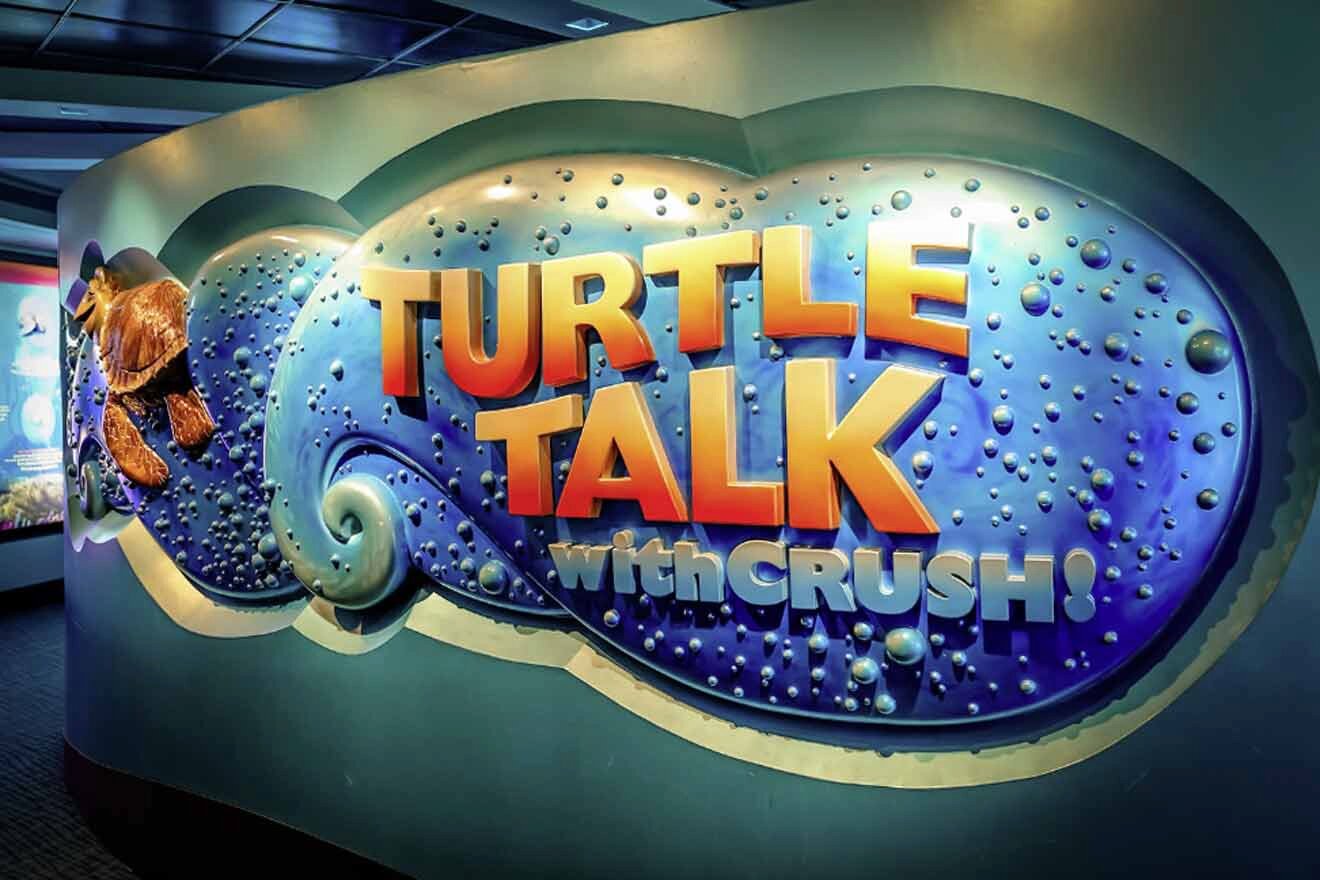 Turtle Talk with Crush is an interactive, live show featuring Crush from Finding Nemo. If you're visiting Disney World with little ones, you won't want to miss this!
This completely improvised show is different each and every time, as Crush is there live for up-close audience interactions. You can ask him all kinds of things, and he's happy to answer and hang out with us land-dwellers.
Turtle Talk with Crush really combines technology and character meet and greets for a really awesome experience that kids and kids at heart will love. You can find it in the World Nature section of EPCOT.
9. Go back in time on Spaceship Earth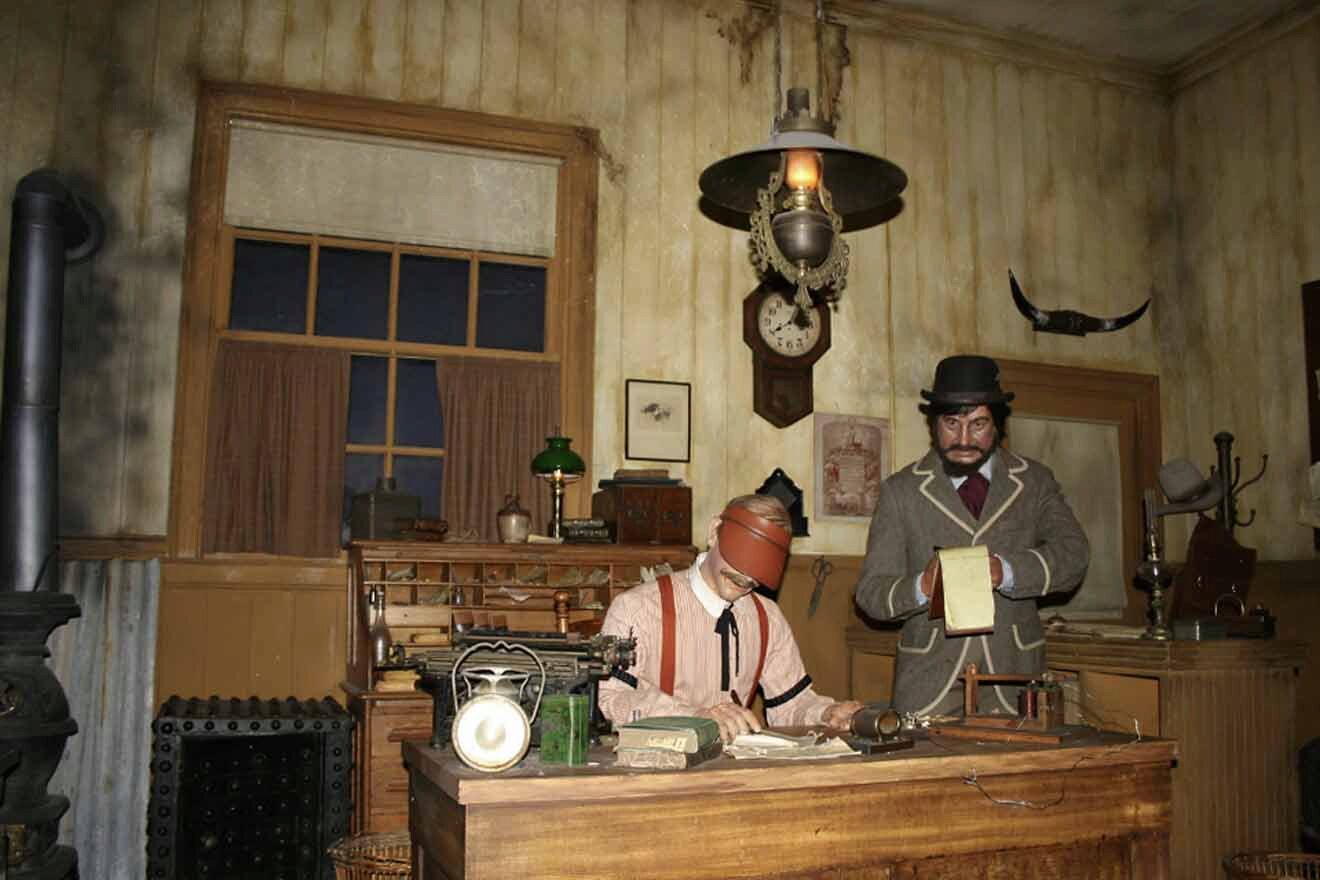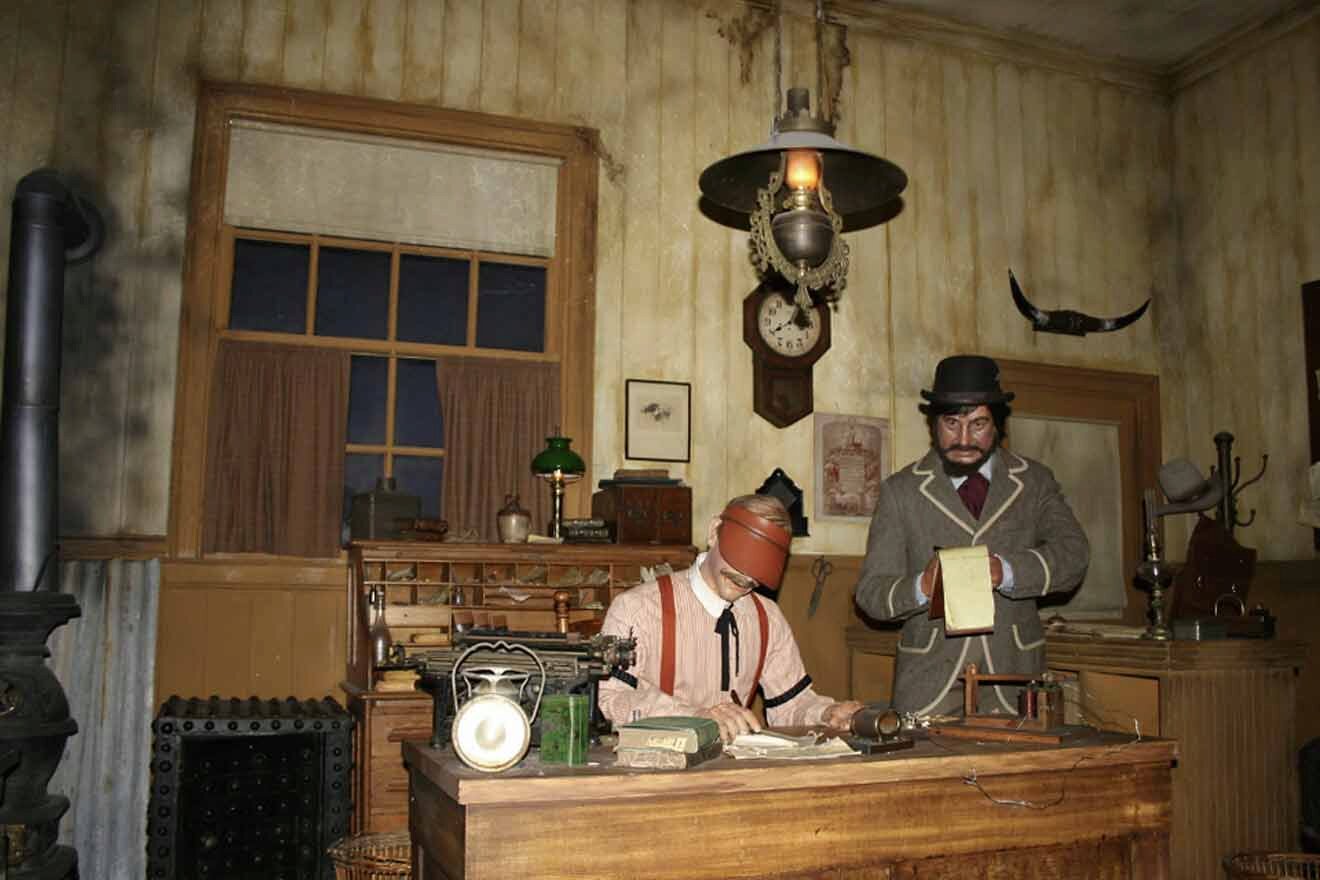 The glittering EPCOT ball is more than just a stunning sight or photo spot, although it is fantastic for both of those! It's actually the home of Spaceship Earth, one of the most iconic EPCOT attractions located in World Celebration.
This space ride takes you on a journey starting with the dawn of time, and you'll witness how communication-powered innovation and progress throughout history and continue to do so into the future. Spaceship Earth features an incredible score by Emmy® award winner Bruce Broughton, and the music is one of my favorite things about the attraction.
No visit to EPCOT is complete without a ride on Spaceship Earth!
Tickets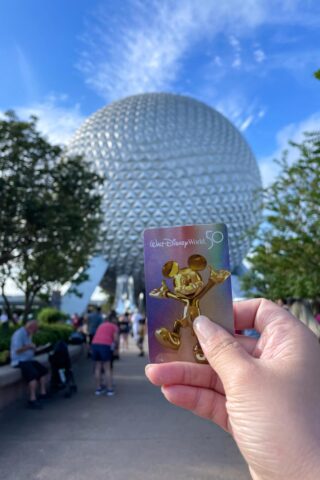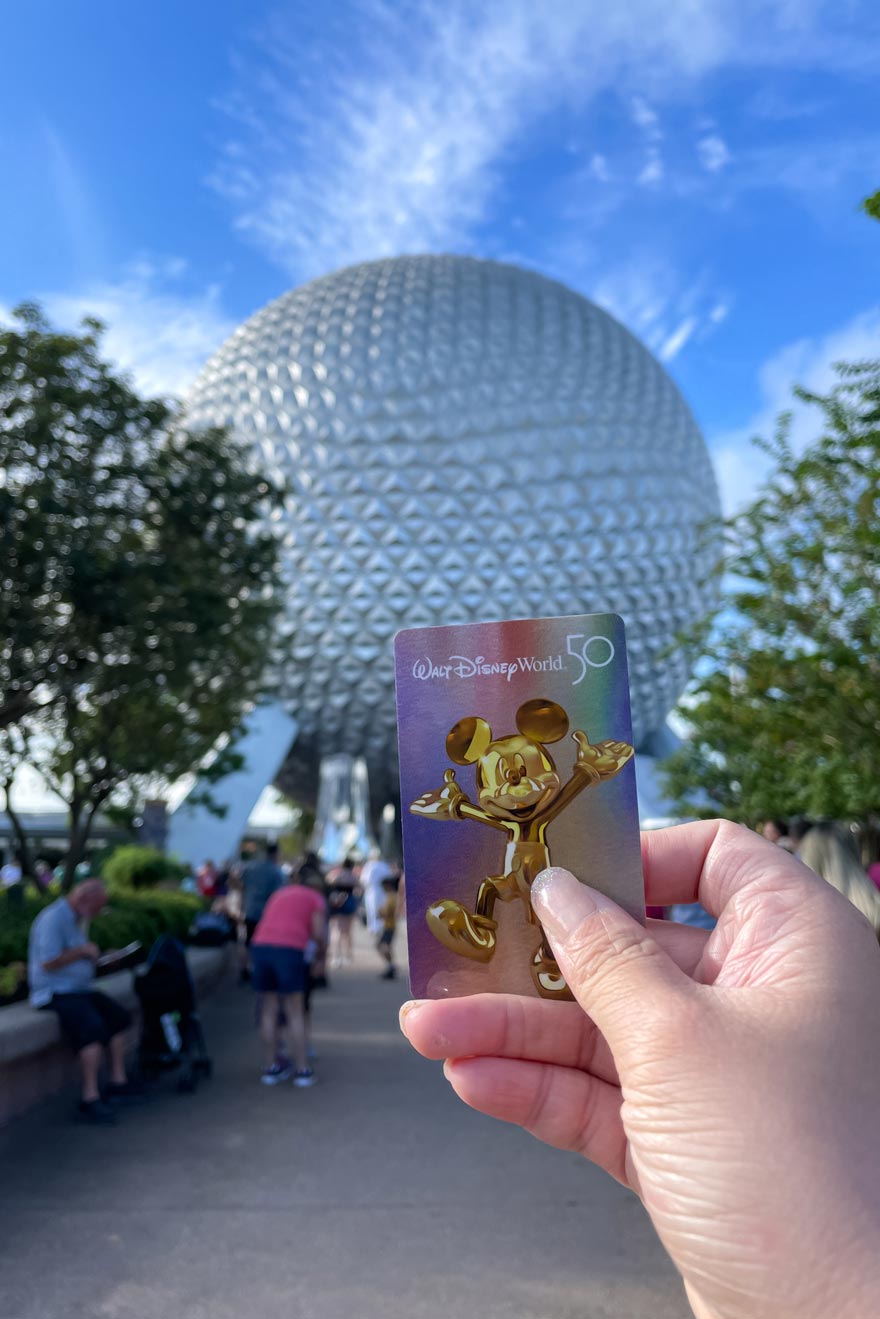 We've gone over the best things to do at EPCOT – now it's time to talk tickets! Disney World tickets can seem a bit overwhelming at first, but I promise they're actually quite simple when you break it down. I've included a table down below as well to help!
A standard base ticket to Disney World includes one park per day. You can purchase a one-day ticket or multiple-day ticket depending on how long you plan to stay at the most magical place on Earth.
If you'd like to visit more than one park a day (which I highly recommend if you're staying for at least 2 days), a park hopper ticket is perfect for you. This allows you to "hop" to a different park after 2 PM each day!
In addition to spending a full day there, it's also nice to be able to stop in EPCOT for dinner after spending the day at another park. That makes the park hopper pass really worth it to me!
Walt Disney World® is still operating on a reservation system, so be sure to check park availability prior to purchasing your ticket. If the dates you want to go have reservations open, proceed with your purchase and make your park reservation immediately after.
| | | | |
| --- | --- | --- | --- |
| | Adult Admission(Ages 10+) | Child Admission(Ages 3-9) | |
| One-Day Single Park Ticket | US$109 – US$159 | US$104 – US$154 | Book tickets |
| One-Day Park Hopper Ticket | US$174 – US$224 | US$180 – US$233 | Book tickets |
| Multi-Day One Park Per Day Tickets | Starts at US$58 per day | Starts at US$56 per day | Book tickets |
| Multi-Day Park Hopper Tickets | Starts at US$72 per day | Starts at US$71 per day | Book tickets |
Central Florida is home to other world-renowned theme parks, and the Klook Pass Orlando lets you bundle admission to the best Orlando attractions for one discounted price. So if you plan to extend your time in Orlando, you can save up to 44% with this pass!
Time-saving Tips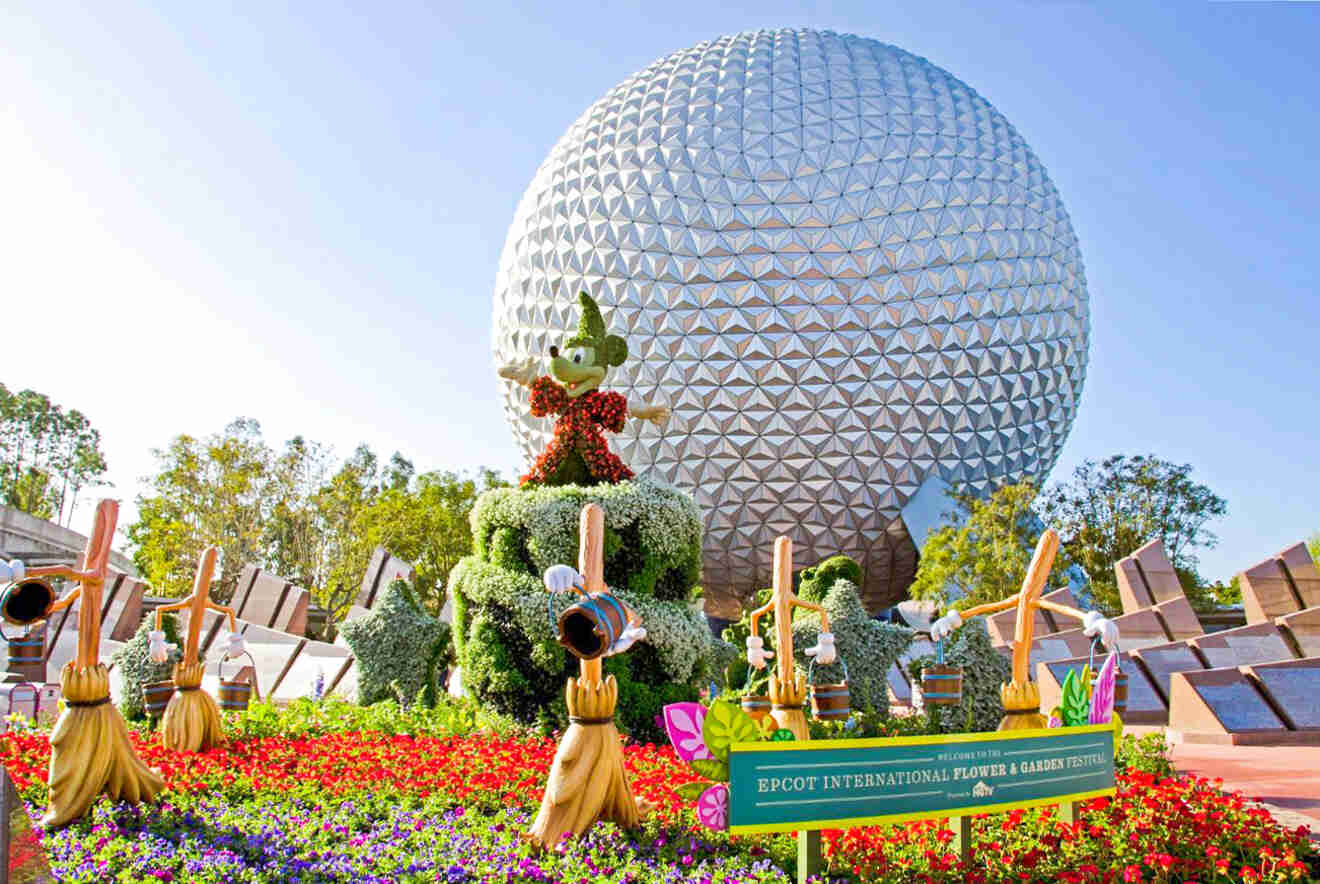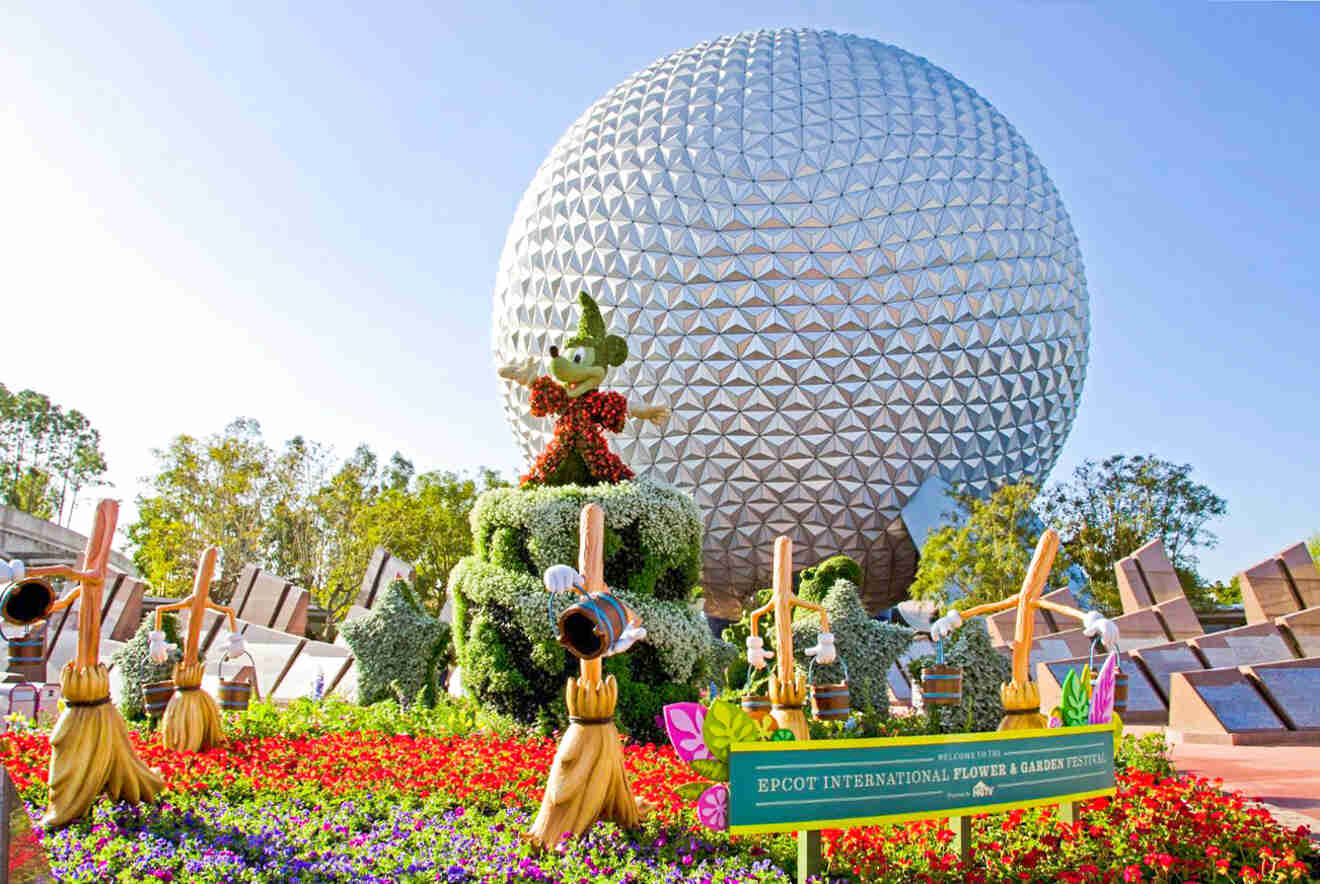 With so much to do at EPCOT, you're going to want to take advantage of the following tips to make the most of your visit there! Some of the most popular EPCOT attractions, like Frozen Ever After, Test Track, and Remy's Ratatouille Adventure, are known to have long average wait times, usually well over an hour, but there are some things you can do to cut down on time spent in line.
Arrive at Rope Drop – Known as the rope drop strategy, this time-saving tip involves arriving at EPCOT prior to park opening, so you can be one of the first people in line for the most popular EPCOT rides. If you're staying at a Walt Disney World® Resort, you can take this to the next level, as Disney resort guests can enter the park up to 30 minutes before it officially opens in the morning.
Go Counter-Clockwise – Almost everyone visiting EPCOT explores the World Showcase clockwise, starting in Mexico and ending in Canada. Some placeholders are so loyal to this order they'll look at you in shock if you tell them you went the other way! But starting in Canada and ending in Mexico saves you time, especially if you start early. While everyone is crowding for a margarita when the World Showcase opens, you can enjoy shorter wait times on the other side of the park.
Single Rider Line – Test Track is one of just 4 rides at Walt Disney World® that has a permanent single rider line. While you won't get to design a virtual car if you choose to go as a single rider, it drastically cuts down on the wait time, and you still get to experience the ride.
Genie+ – If you're willing to pay a little extra to save time (which is definitely worth it if it's within your budget), Genie+ lightning lane is a huge benefit for your next Disney World vacation. This ride reservation system allows you to select your desired attraction in advance and assigns you a return time. This way, you can use the time you would have spent waiting in line to explore other parts of the park!
Individual Lightning Lane – There is just one major attraction at EPCOT not included in Genie+, and that's Guardians of the Galaxy: Cosmic Rewind. While you do have the option to enter the virtual queue, which is free, guests can opt to pay for the individual lighting instead. This way, they're guaranteed to ride it and they don't need to worry about rushing to get a spot in the virtual queue.
Mobile ordering – With so many people out and about in the Florida sun (not to mention drinking in it!), the lines for food at EPCOT can get pretty long. I suggest utilizing mobile ordering whenever you can through the My Disney Experience App. This feature lets you place your order in advance and arrive when it's ready to be prepared!
Where to eat at EPCOT
With so many restaurants boasting mouth-watering cuisine from around the world, it's not an easy choice to decide where to eat at EPCOT. I happen to be a huge Disney foodie myself, so I'm lucky to have tried many of the restaurants around Walt Disney World®. These are my favorite places to get food at EPCOT: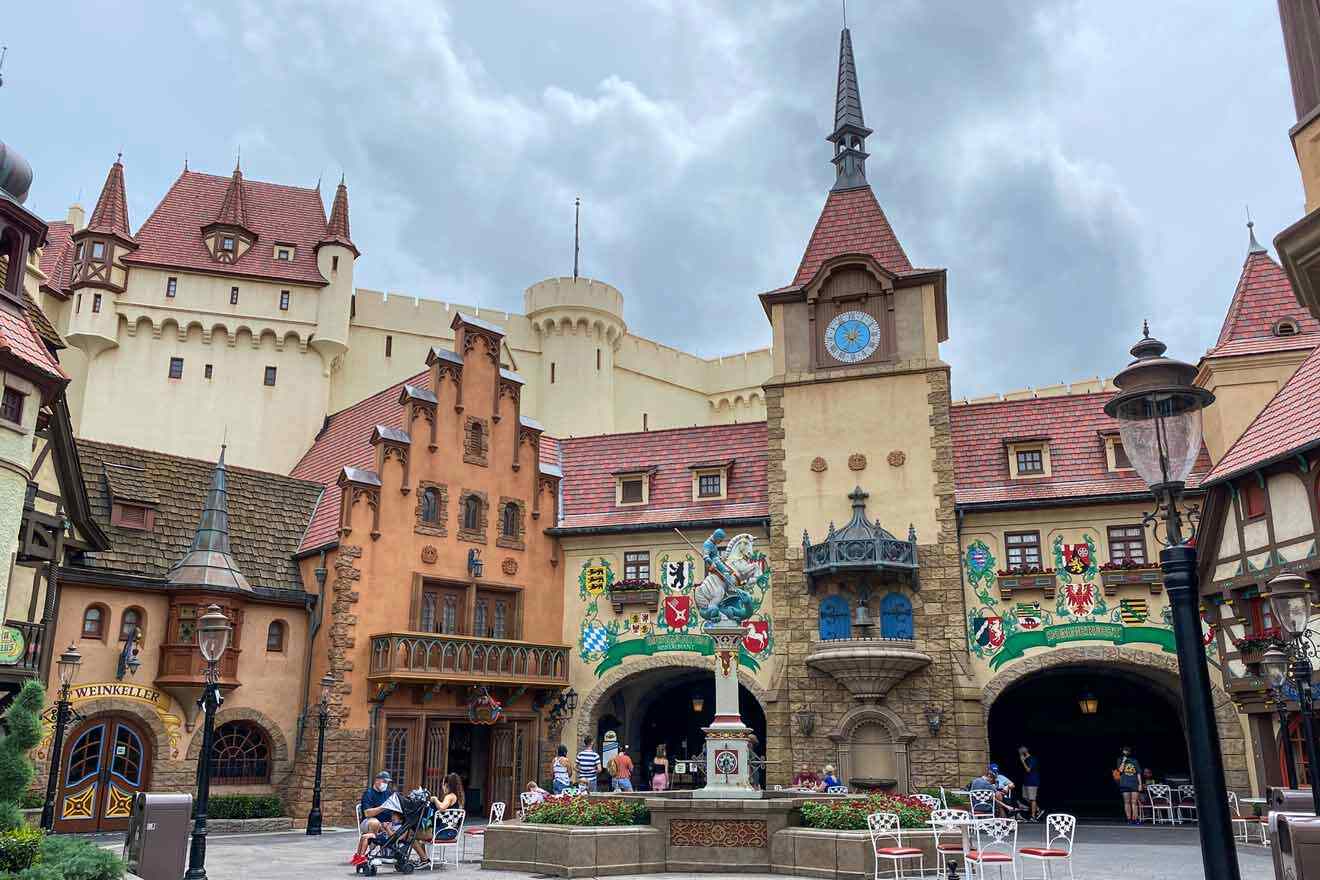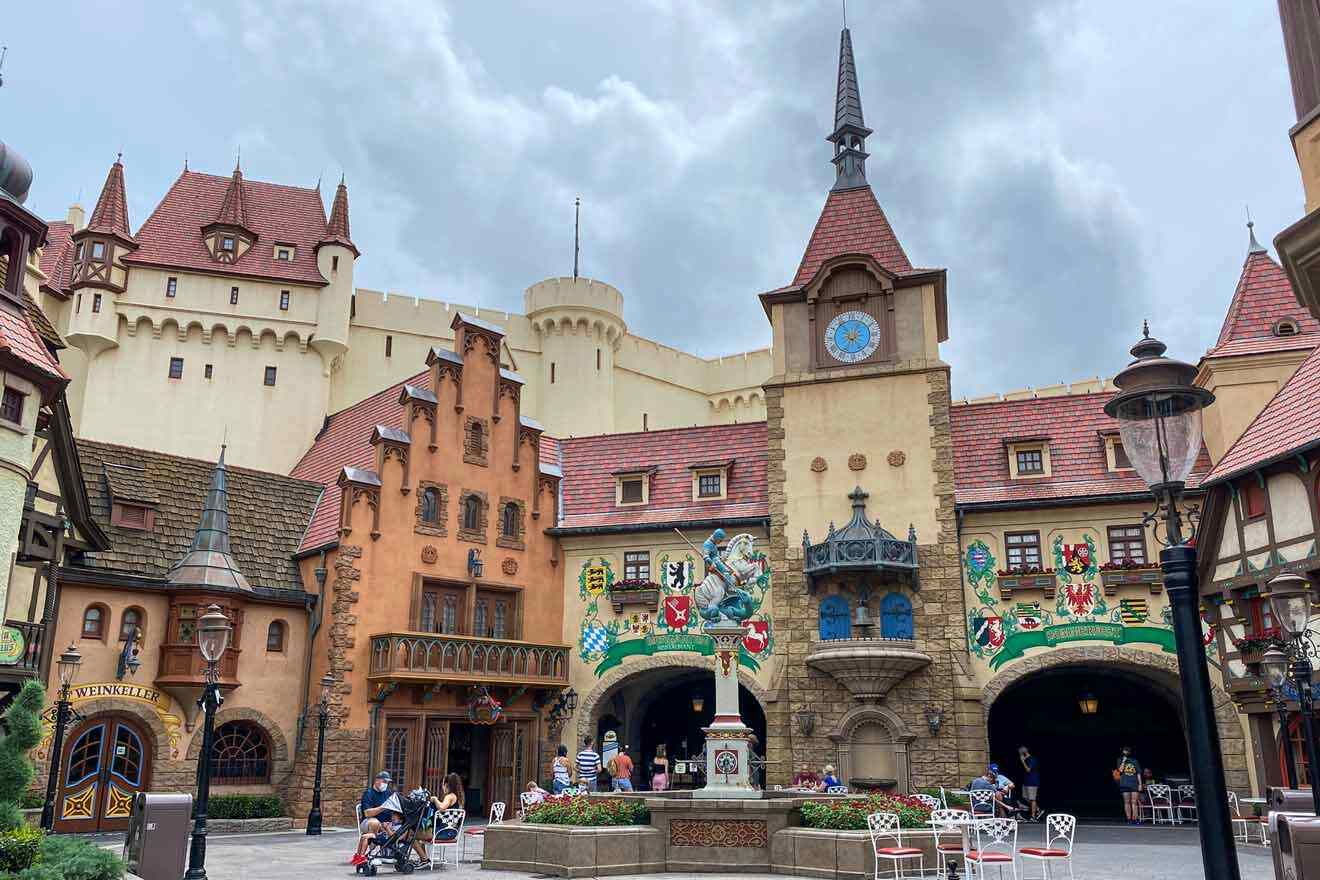 Biergarten Restaurant – Located in the Germany Pavilion, Biergarten Restaurant is an absolute blast. It's Oktoberfest all year long here, with giant steins of beer, all you care to enjoy German cuisine and a live polka band you won't be able to resist getting up and dancing along to. Reservations are highly recommended.
Chefs de France – This charming restaurant transports you to the heart of Paris, serving up casual French cuisine in an airy space with views of the World Showcase. The menu changes seasonally, so there's always something new to try. Reservations are highly recommended.
Regal Eagle Smokehouse: Craft Drafts & Barbeque – Try BBQ from all different regions in the United States at Regal Eagle Smokehouse, a quick-service restaurant located in the American Adventure Pavilion. No reservations are required, and the restaurant offers mobile ordering, so it's great for a last-minute delicious meal.
Festival Booths – Chances are, you'll be visiting during one of the amazing EPCOT festivals, which all include unique culinary offerings. In that case, there is an overwhelming number of tantalizing options when it comes to quick bites and small plates. Sometimes I prefer to skip out on a sit-down meal at EPCOT and just snack as I go – you may want to try the same!
Getting to EPCOT
Below, you will find information on how to get to EPCOT from the airport and from within Walt Disney World®, as well as information about parking.
From the airport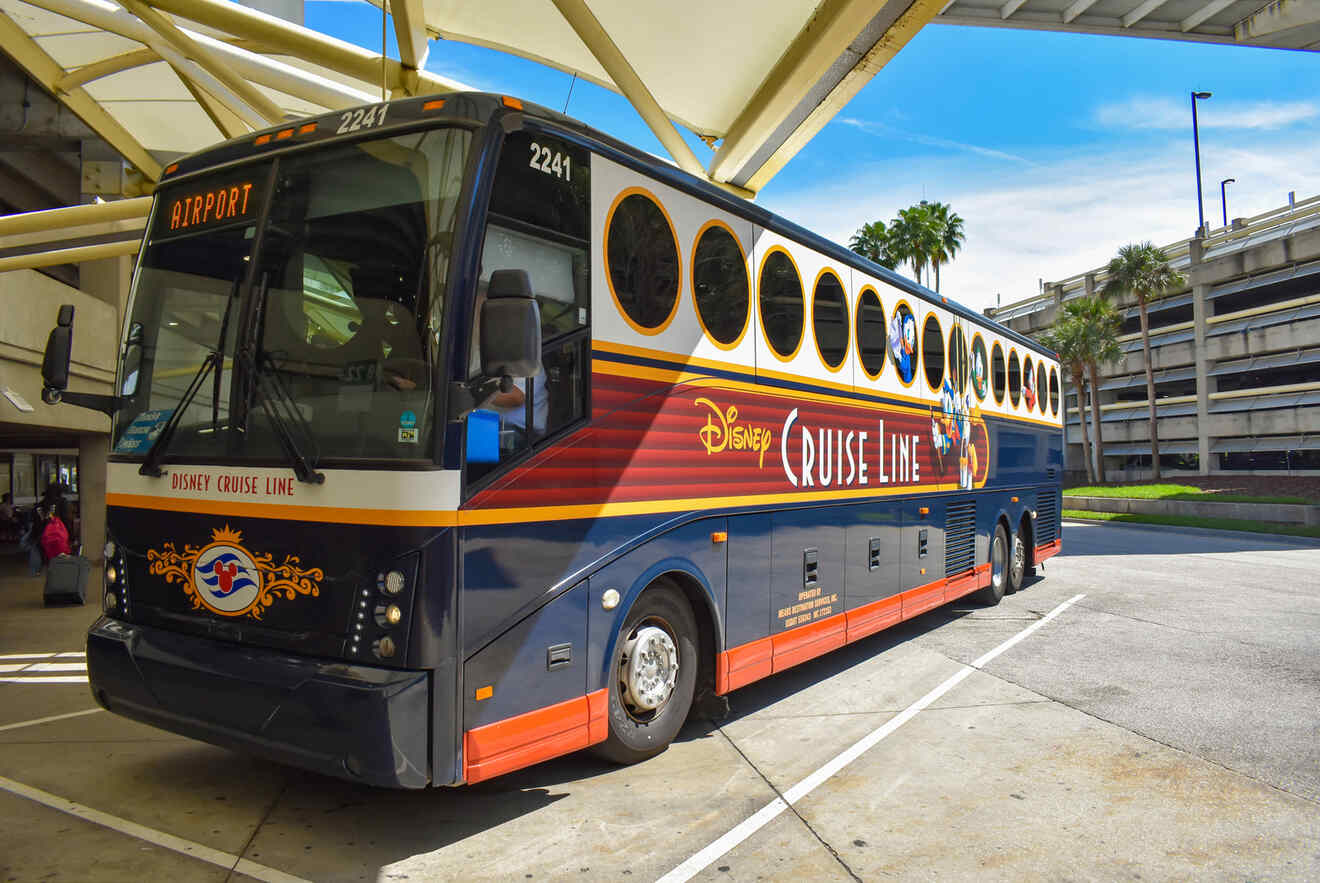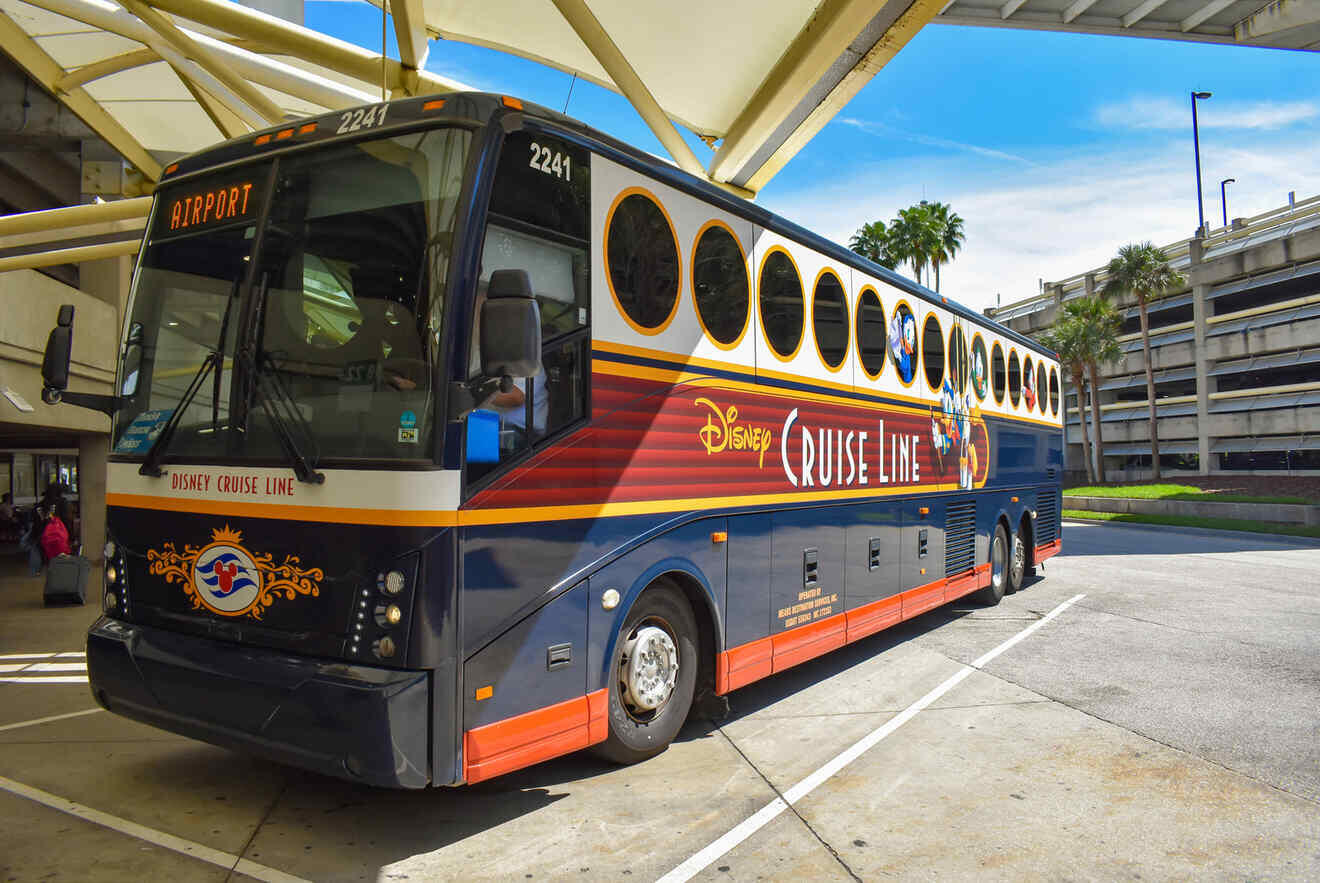 EPCOT is located at Walt Disney World®, along with the 3 other Disney theme parks on the property – Magic Kingdom, Animal Kingdom, and Hollywood Studios. About 20 miles (less than 2 km) from the Orlando International Airport (MCO), you can expect the drive to take anywhere from 25-35 minutes, depending on traffic.
Many visitors like using rideshare apps like Uber and Lyft to get from MCO to Walt Disney World. This is what I wouldn't personally recommend, just because the price can fluctuate so much, and I don't love landing somewhere without knowing I have guaranteed transportation to where I need to go next.
For a budget-friendly option, check out MEARS Connect. This is one of the most popular options for transportation to Disney World from the airport, as MEARS exclusively services Walt Disney World® hotels. If you're okay with sharing transportation with other travelers, this is an excellent choice.
Finally, we have my go-to, which is booking my airport transfer in advance. The Orlando Airport to Disney World Shuttle is just US$16 per person for a group of 5 adults – super affordable, convenient, and hassle-free!
If you'd like to explore more than just Walt Disney World® when you visit Orlando, I suggest renting a car! There are so many cool spots just a quick drive outside of the touristy areas and theme parks – this way, you can check out whatever you want on your own schedule.
From within Walt Disney World®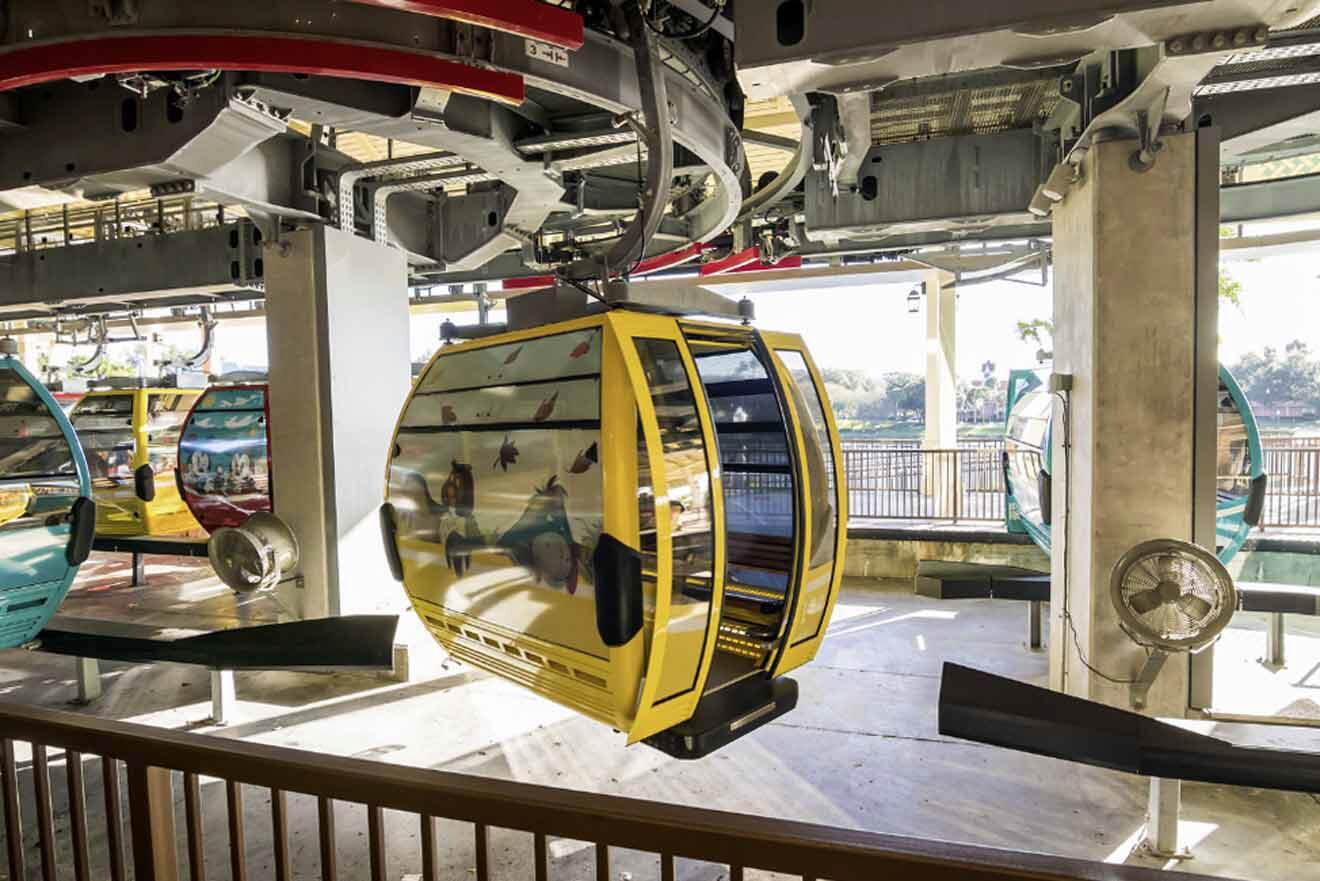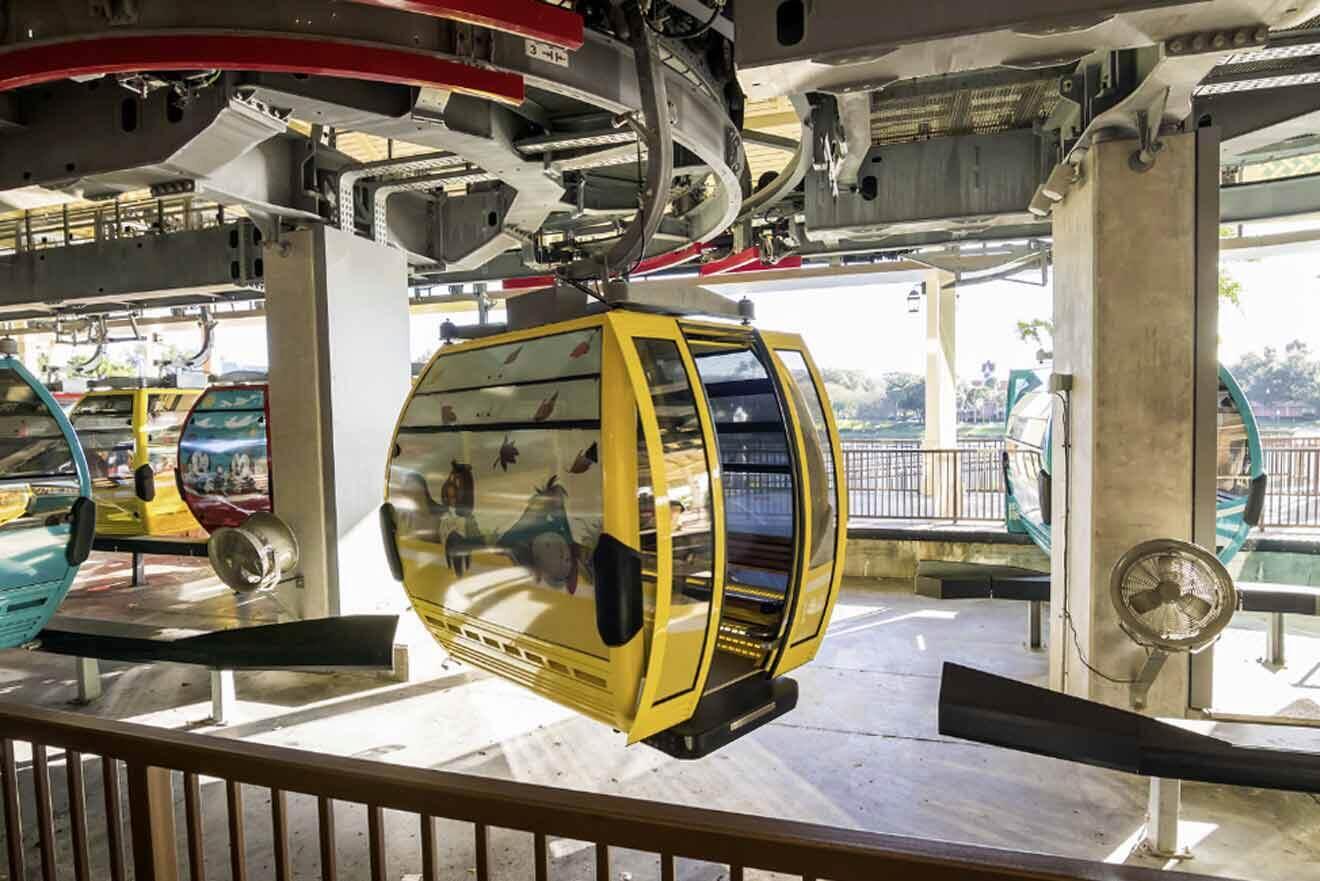 Getting around the Walt Disney World Resort is easy, especially if you're staying on the property. The complimentary bus service takes you to the resorts, theme parks, water parks, and Disney Springs. It runs 45 minutes prior to the park opening until an hour after the park closes.
EPCOT has some really fun, additional transportation options as well. You can take Disney World's Skyliner gondolas to EPCOT from Hollywood Studios and nearby resorts for a unique adventure in the sky. You can reach EPCOT via boat from the aforementioned places and even walk there from Disney's Boardwalk.
You can also ride the Monorail to EPCOT from Magic Kingdom (and the Magic Kingdom Monorail resorts) by transferring to the Ticket and Transportation Center. To me, this is the most magical way to arrive!
Parking at EPCOT
One of the perks of staying on Disney property is free parking at all the Disney theme parks and water parks. For those staying elsewhere, parking is US$25 per vehicle per day. If you're planning to park hop, you'll only have to pay once!
Preferred parking is available for US$45 – US$50 and secures you a parking spot closest to the park entrance.
FAQs about things to do at EPCOT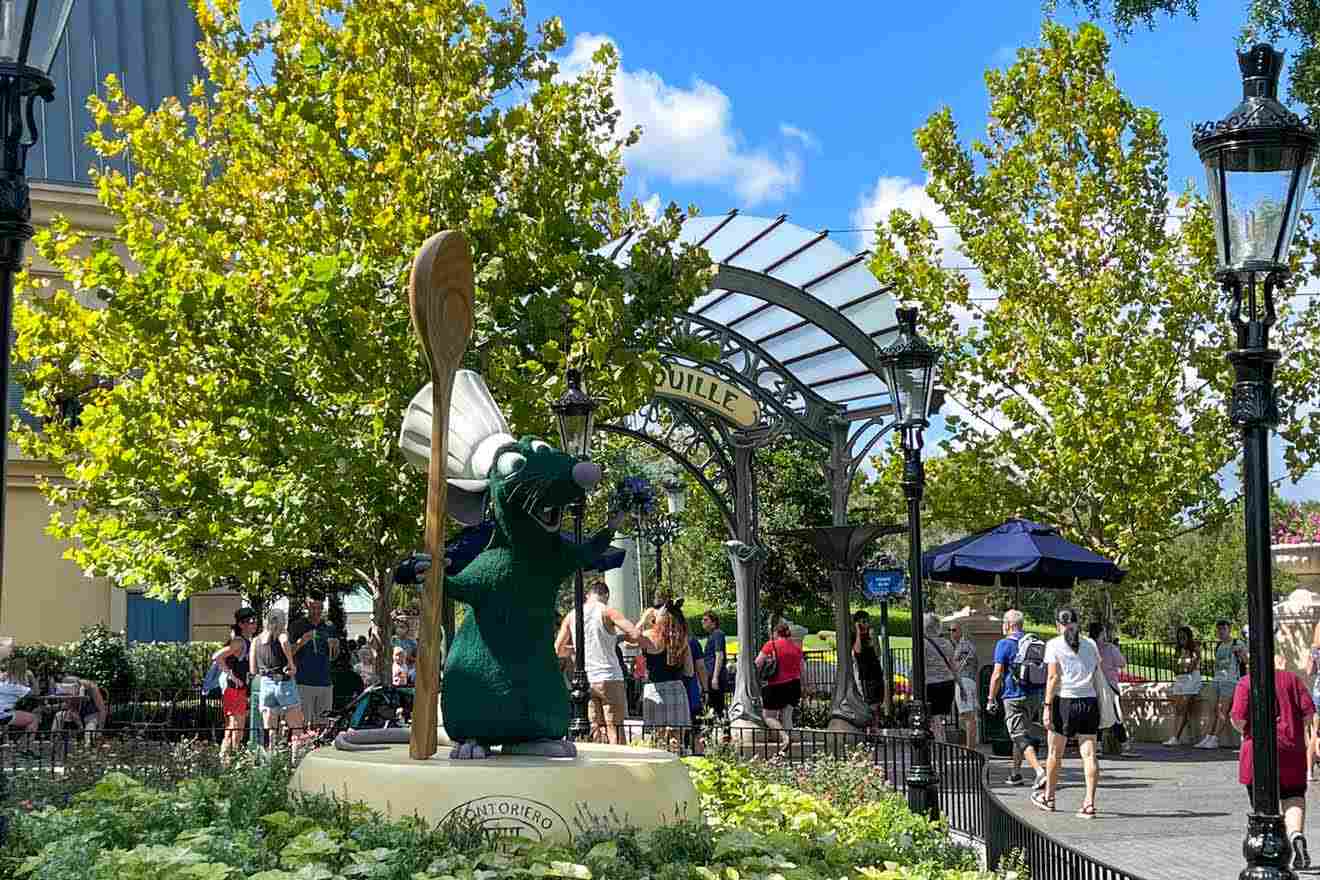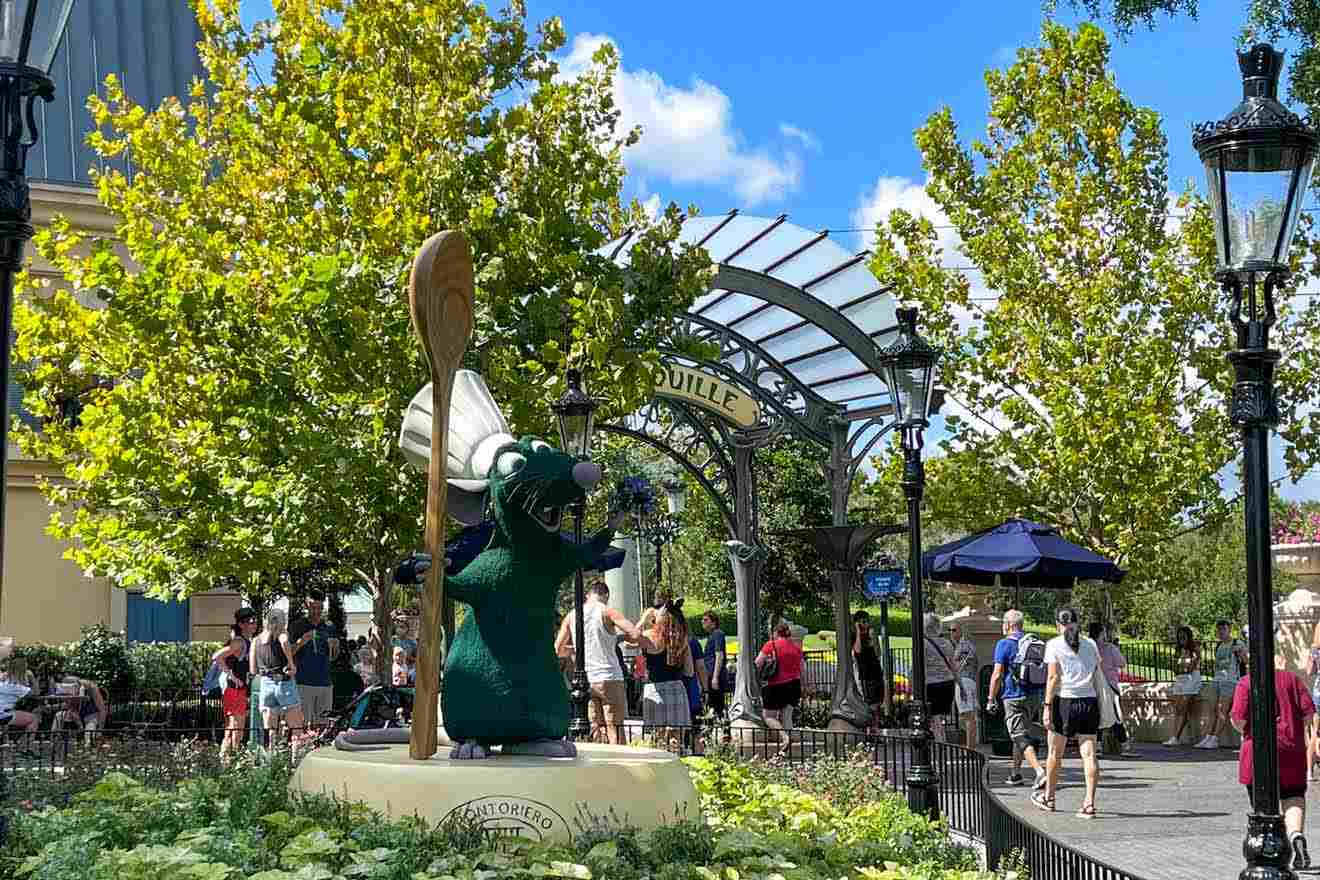 📅 Can you spend a whole day at EPCOT?
Absolutely! There are so many fun and unique things to do, see, eat, and drink at EPCOT – you'll definitely want to plan to spend at least one full day there.
🌐 What should I not miss at EPCOT Orlando?
⏰ What is the first thing to do at EPCOT?
🎆 Is there a night show at EPCOT?
Yes! EPCOT Forever is a dazzling, delightful nightly fireworks show that tells the story of EPCOT's epic past, present, and future over the World Showcase Lagoon. Previously, EPCOT's nighttime show was Harmonious.
Conclusion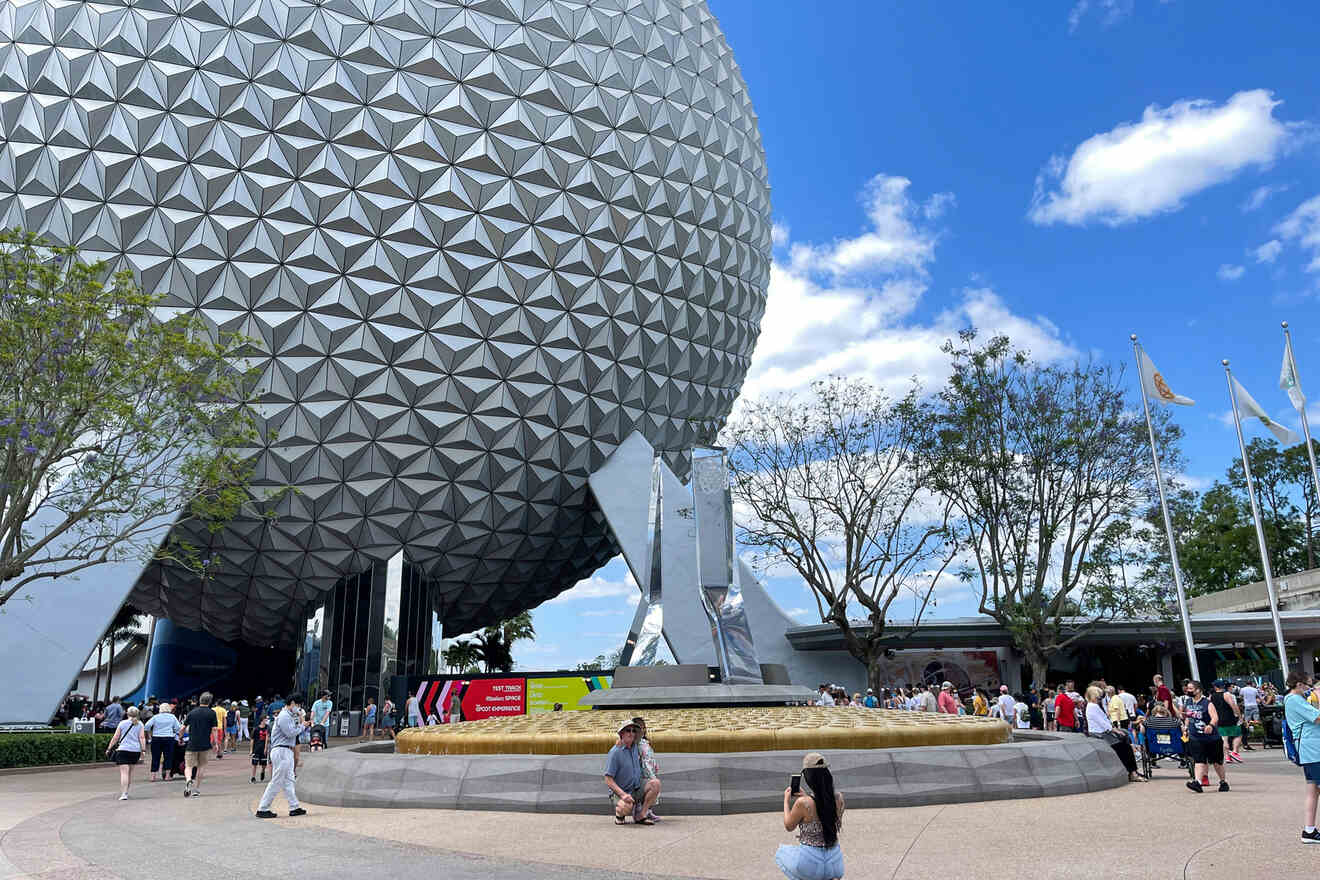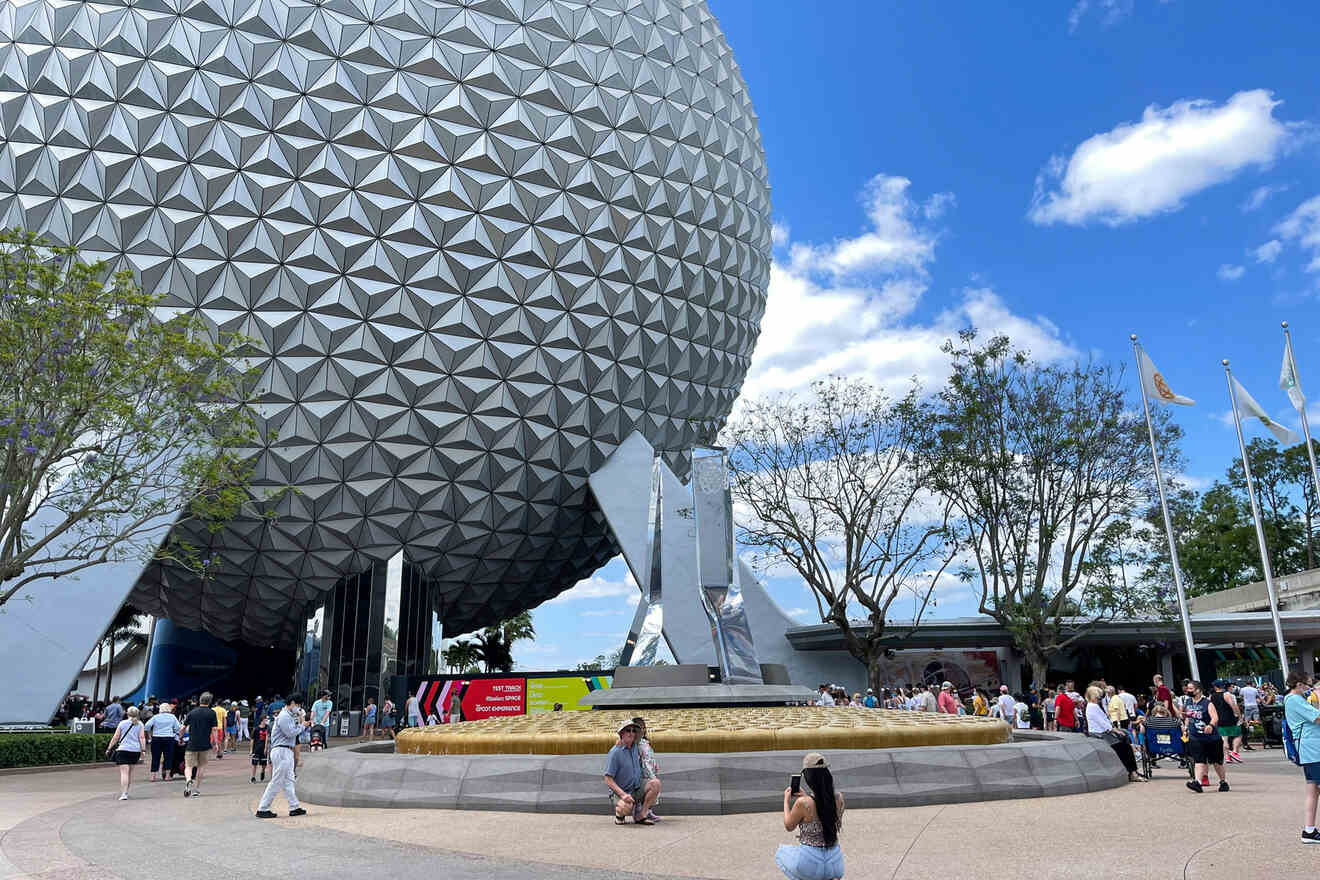 I hope you had as much fun reading this article as I did writing it! EPCOT will always have a special place in my heart because of all the amazing memories I've made there. I know you'll feel the exact same way when you visit.
If you have any questions, feel free to leave me a comment, and I'll get back to you. I wrote a whole Disney vacation ultimate guide for you that may help as well. 😊
Happy planning!
Montana
---
Pin it for later!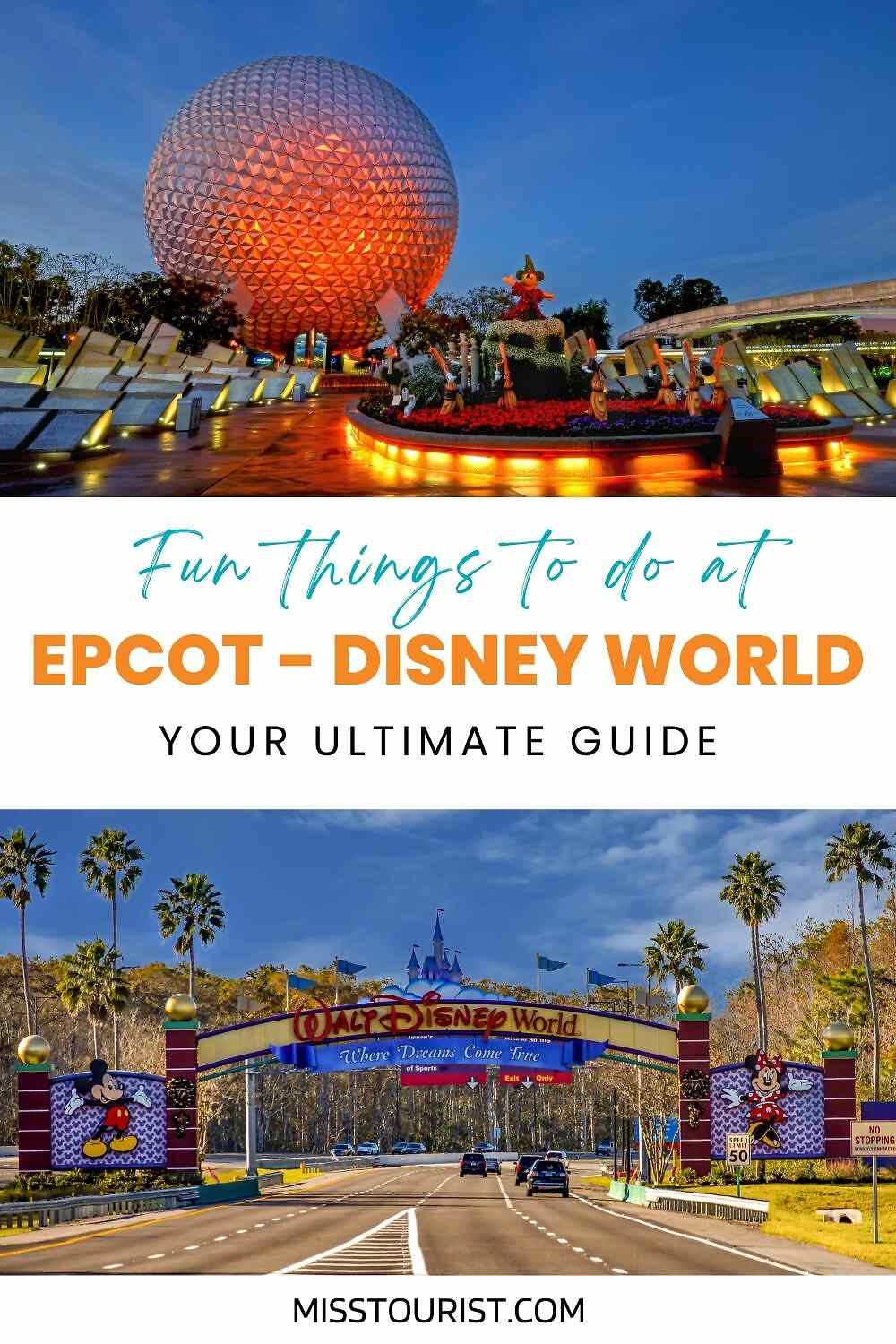 Pin it for later!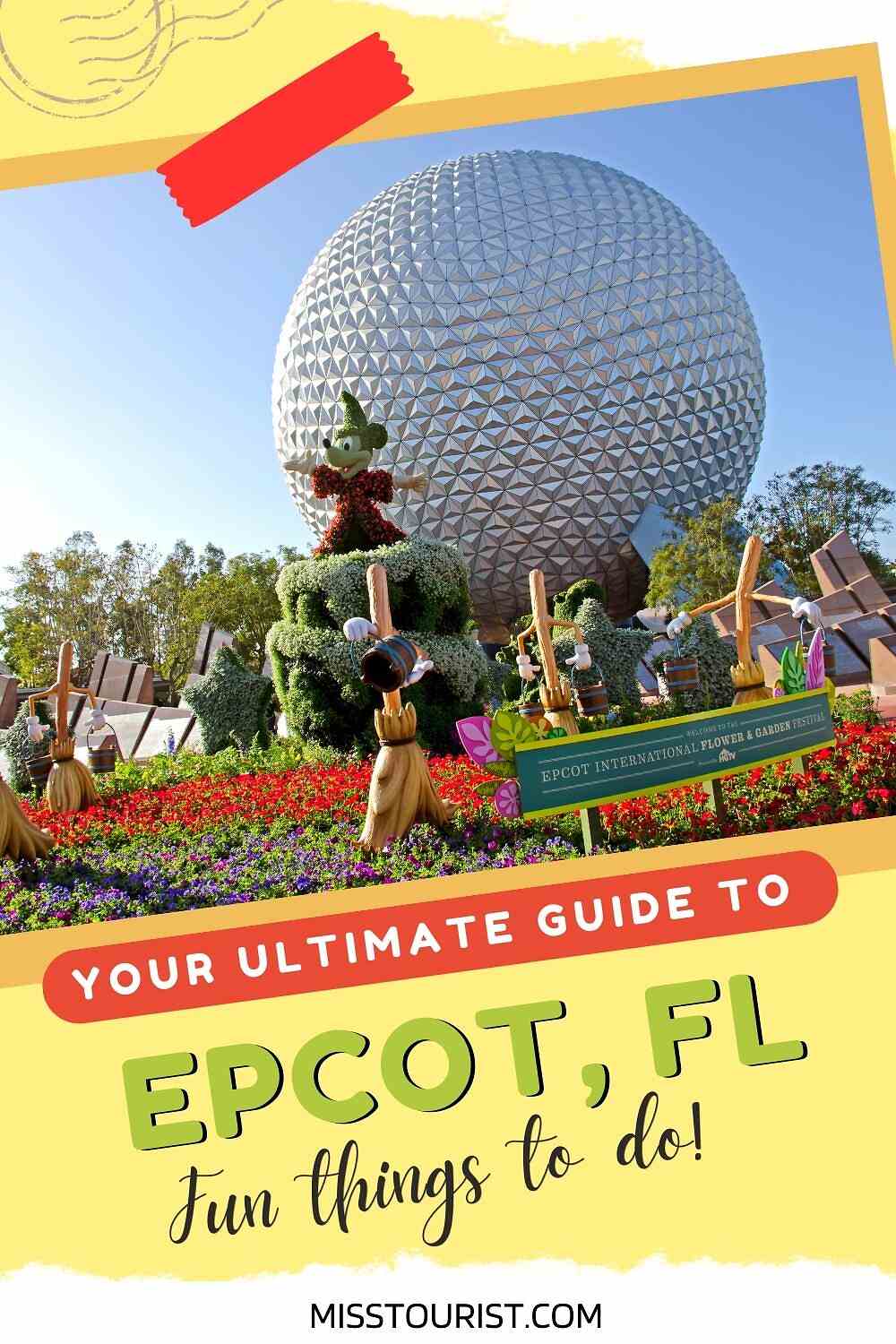 Products You May Like