St. Thomas All Inclusive Resorts & Hotels for All Budgets!
Can't say no to a holiday in the US Virgin Islands, right? These magical places will always have you come back, and what better way to enjoy a holiday there than by staying at an all-inclusive resort.
Here's where I come to help you! In this post, you'll find the only St.Thomas all-inclusive resort, and many other resorts which technically are not all-inclusive but offer the same facilities and amenities like spas and pools!
And since we don't have a huge list of the best all-inclusive resorts, I've also added a bonus with some unique vacation rentals!
NOTE: Before we move on to checking the hotels and inclusive resorts in St. Thomas, you should know that some of these accommodations have a lower score than what we'd normally offer our readers (and don't worry I'll let you know which ones). However, because most resorts are like that I still wanted to give you all the options. That way you can make up your own mind, knowing you have the information you need.
That being said, if you know for sure you want that all-inclusive resort, book it super quickly because it will sell out so fast. And that also goes for the other resorts, since they've got the same kind of facilities and amenities like the all-inclusive one.
Let's go!
If you are in a hurry
Looking for a fast answer to your question? Then have a look at the shortlist below, it has the best resorts in St. Thomas:
If you care a lot about locations or you happen to be super confused by them (just like me) then check out the map below which has all the best hotels and all-inclusive resorts in St. Thomas:
Bolongo Bay – the only all-inclusive resort in St. Thomas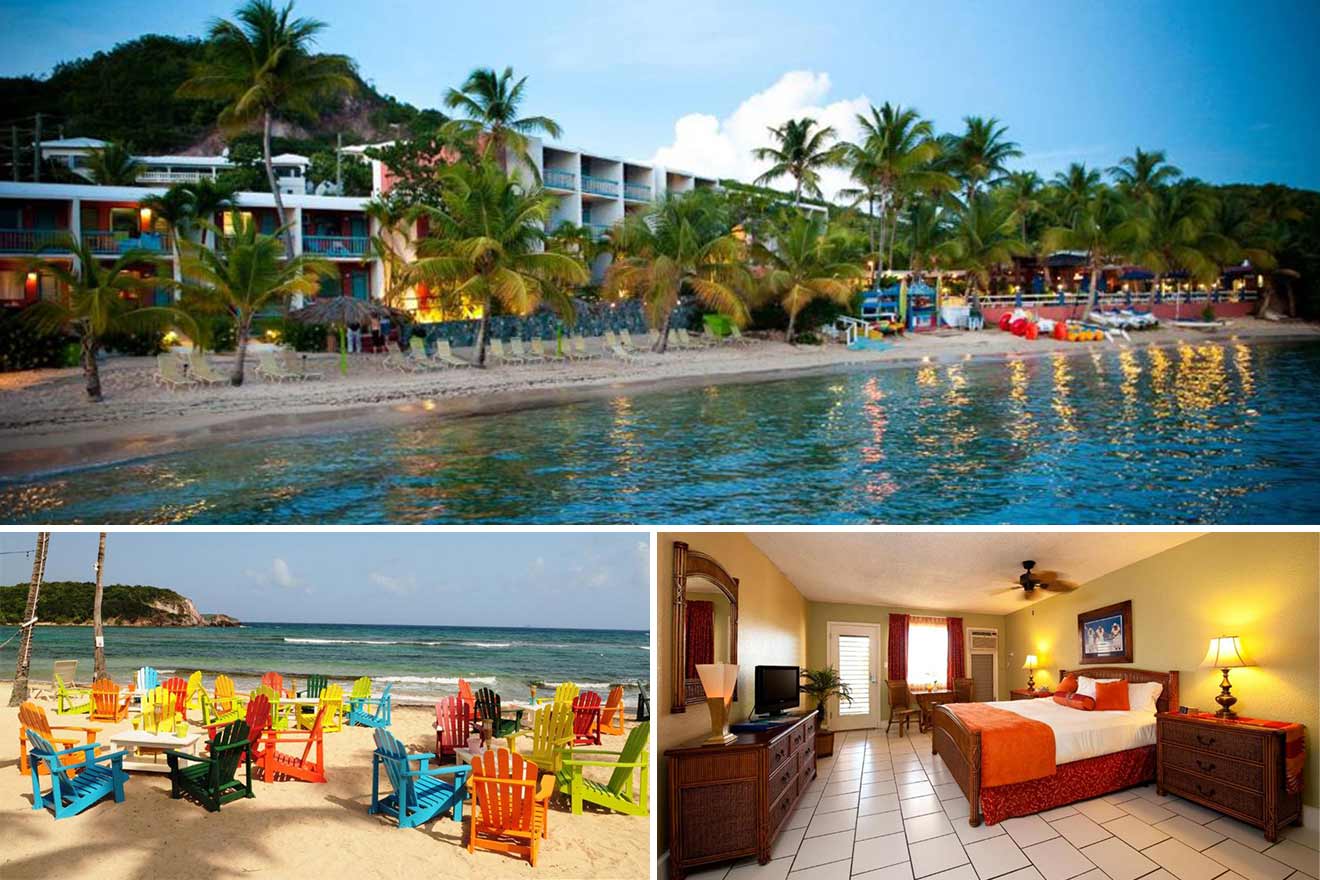 Nights of live music and delicious food at Oasis restaurant, morning coffees on the beach, and complimentary water sports? Sign me up! This amazing all-inclusive resort has a beachfront location and rooms with a sea view.
Bolongo Bay Beach Resort is the only all-inclusive resort on St. Thomas in the US Virgin Islands, so make sure you book your room fast if you want to stay here. Start your day with a strong coffee and then do some scuba diving! They also offer snorkel gear and swim mats. Then you can chill on the beach and finish your day with dinner at Oasis restaurant.
Book an All Inclusive Stay in St. Thomas
Other incredible St. Thomas resorts full of amenities
Even though there is only one resort in St. Thomas that is technically fully all-inclusive, there are plenty of other great resorts which have all the same features and amenities that you'd find in the best all-inclusive resorts, such as spas, restaurants, activities and more, but instead of paying one lump sum, you will simply pay only for what you use.
So let me present you with the options I found for you:
Luxury (US$400 and up)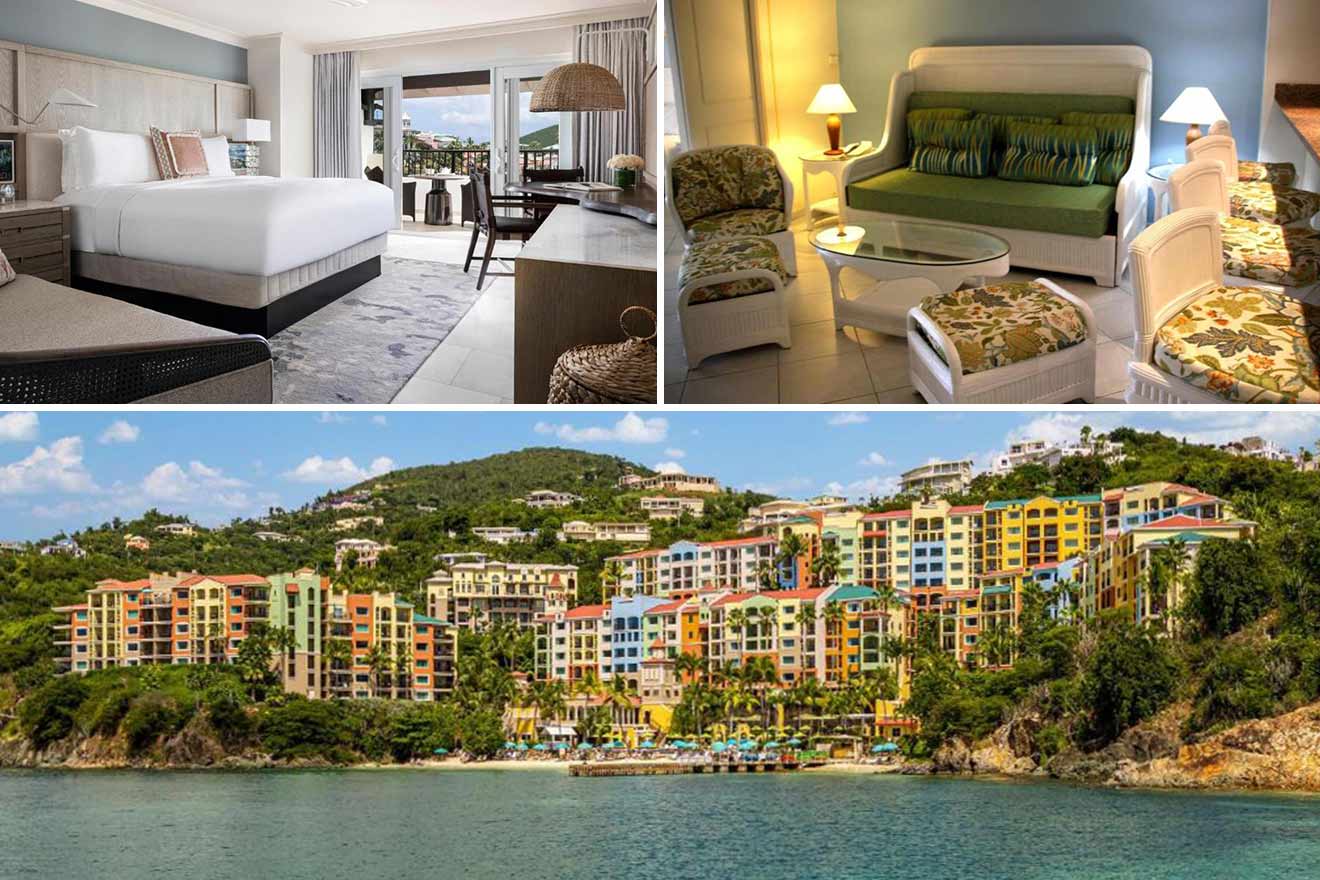 Mid Range (US$300 – US$400)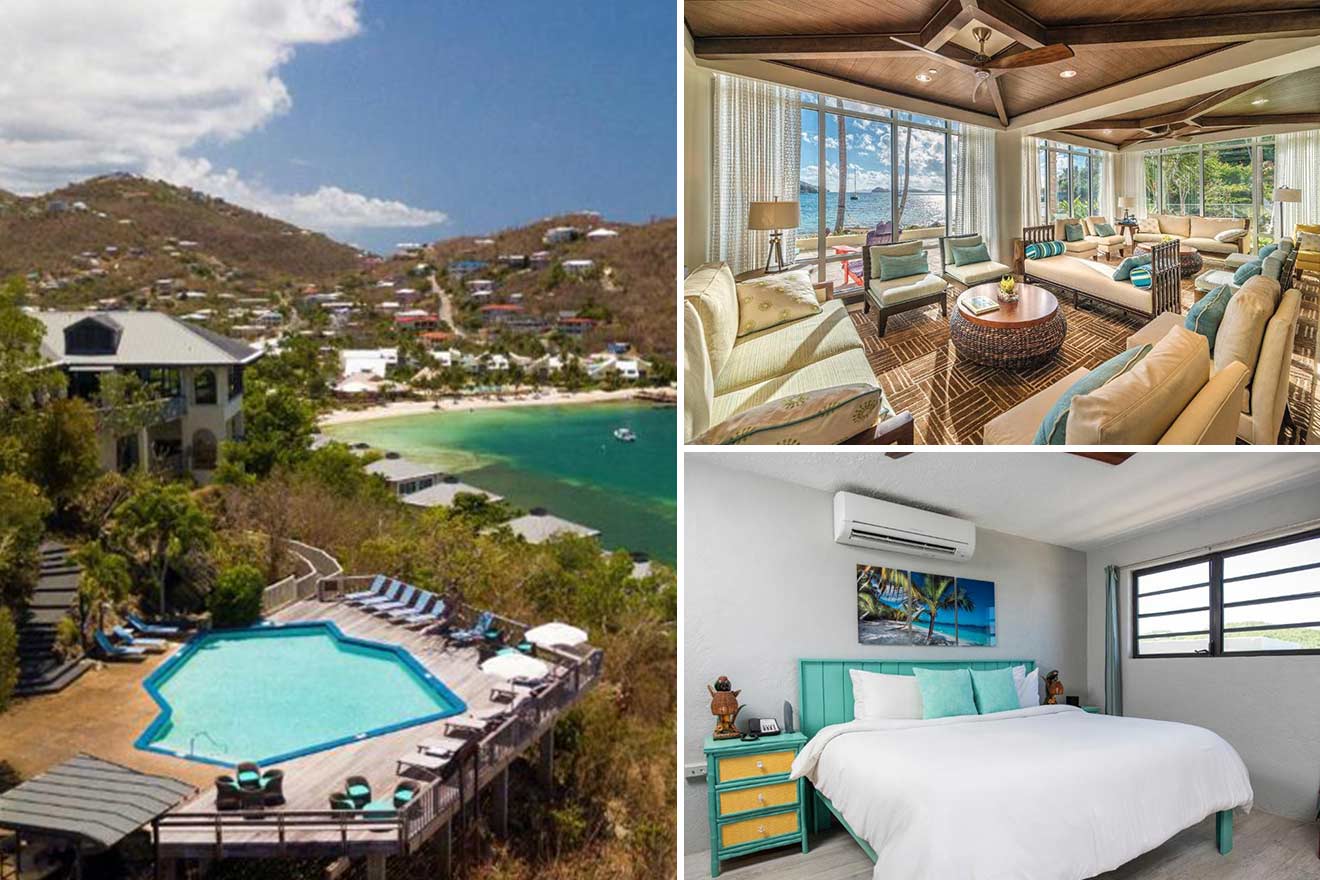 Margaritaville Vacation Club by Wyndham – Visit St. Thomas and get ready for some fun on Sapphire beach! The Caribbean Sea is waiting for you and so is this resort in St. Thomas ! Offering very good service, an outdoor pool and evening entertainment (filled with unlimited cocktails) this one is definitely a keeper, even though it has a lower score!
Point Pleasant Resort – This resort has a lower score than we'd usually recommend. However, they've got lots of amazing amenities like a private beach area and a complimentary shuttle service around the hotel. Wake up to a breathtaking view of the Caribbean Sea and then head to the pool to start working on your holiday tan. But don't forget that you've got some cool attractions nearby like Coral World!
Budget (up to US$300)
Emerald Beach Resort St. Thomas – Families, I've found this awesome hotel (which has a lower score) that's set super close to the Gulf World Marine Park! There's also no need to bring beach toys on the holiday as there's a nice lagoon pool with water park features on-site! Offering apartment-style accommodations, this resort in St. Thomas also has a tiki bar!
Mafolie Hotel – Enjoy your morning coffee on the balcony of this St. Thomas resort that has spacious rooms. The US Virgin Islands have such a charm that you'll want to come back and stay in their resorts. Although this boutique hotel has a lower score it has many cool facilities like an outdoor pool and terrace!
Lindbergh Bay Hotel – Set in Charlotte Amalie, not too far from the airport, this resort comes with an open-air restaurant and rooms with a private balcony and lounge chairs. Chill in their freshwater pool and don't forget to check their colorful garden!
BONUS: 3 Top luxury vacation rentals in St. Thomas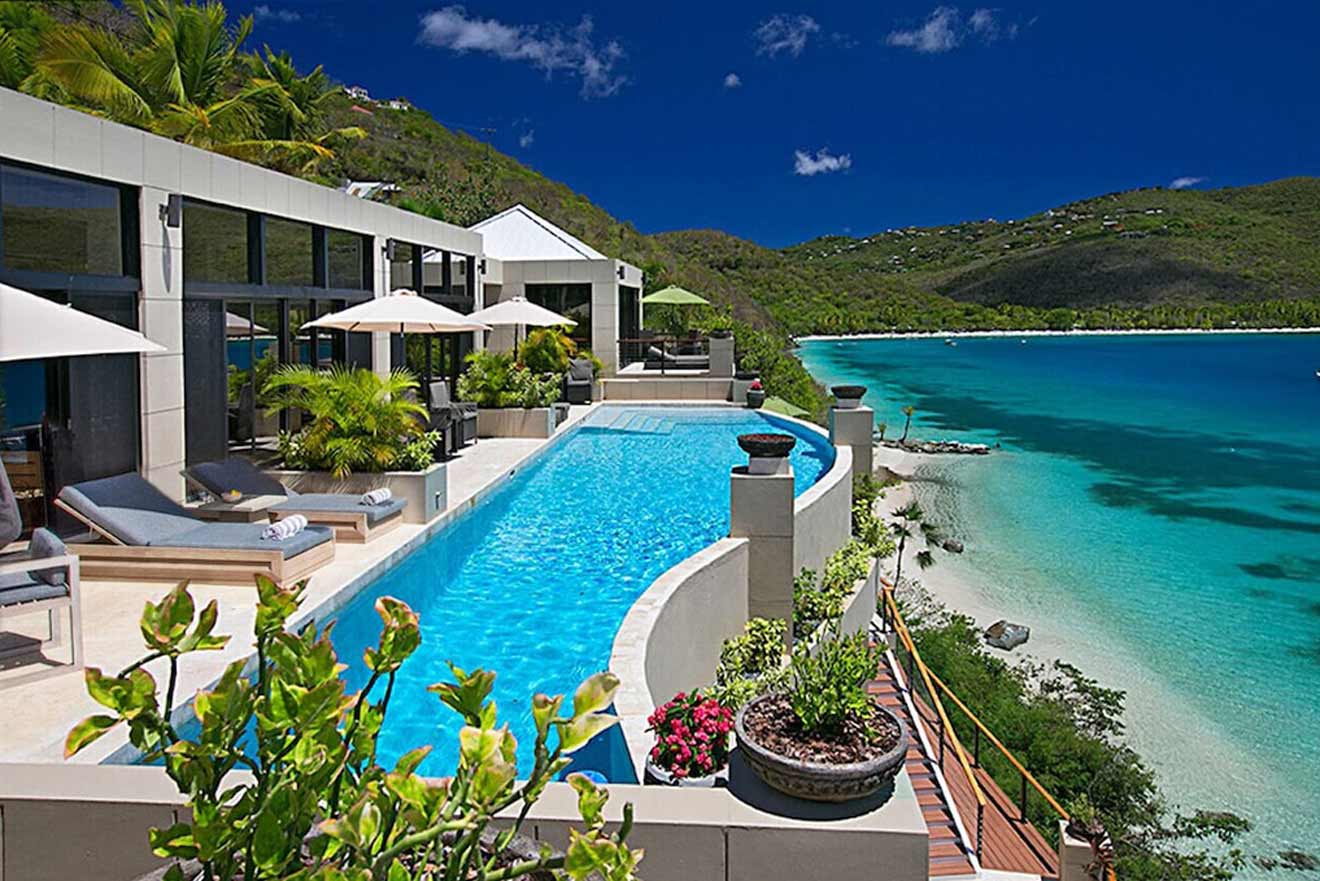 In case the only all-inclusive resort in St. Thomas is already booked out and none of the other hotels and resorts are what you're looking for, you'll love my next surprise!
I've gathered a short list of some luxurious vacation rentals on the island that offer something resembling all-inclusive packages but in a much more private environment. So let's have a look!
The prices start from US$6 500 to US$3 000:
Beachfront Villa – Set in a fabulous hilltop location in an exclusivist neighborhood in St. Thomas and overlooking the beach, this beautiful villa can fit up to 26 guests, and it comes with all the facilities you need! Just check out that amazing infinity pool, and the rooms that come with a wonderful balcony with gorgeous sea views.
Playful Villa – This colorful villa has such a great style that you'll want to know who designed it! Made to fit around 21 guests the accommodation offers a beach-view infinity pool, and fire-pits!
Magens Bay Villa – With a more elegant setting and gorgeous spacious rooms with sea views, this 12 people villa is the perfect location for your trip in St. Thomas! And guess what? It even has a private beach area, where you can swim with the turtles all day long! Plus all the other facilities, like a pool, kitchen and dining area.
FAQs about St. Thomas all-inclusive resorts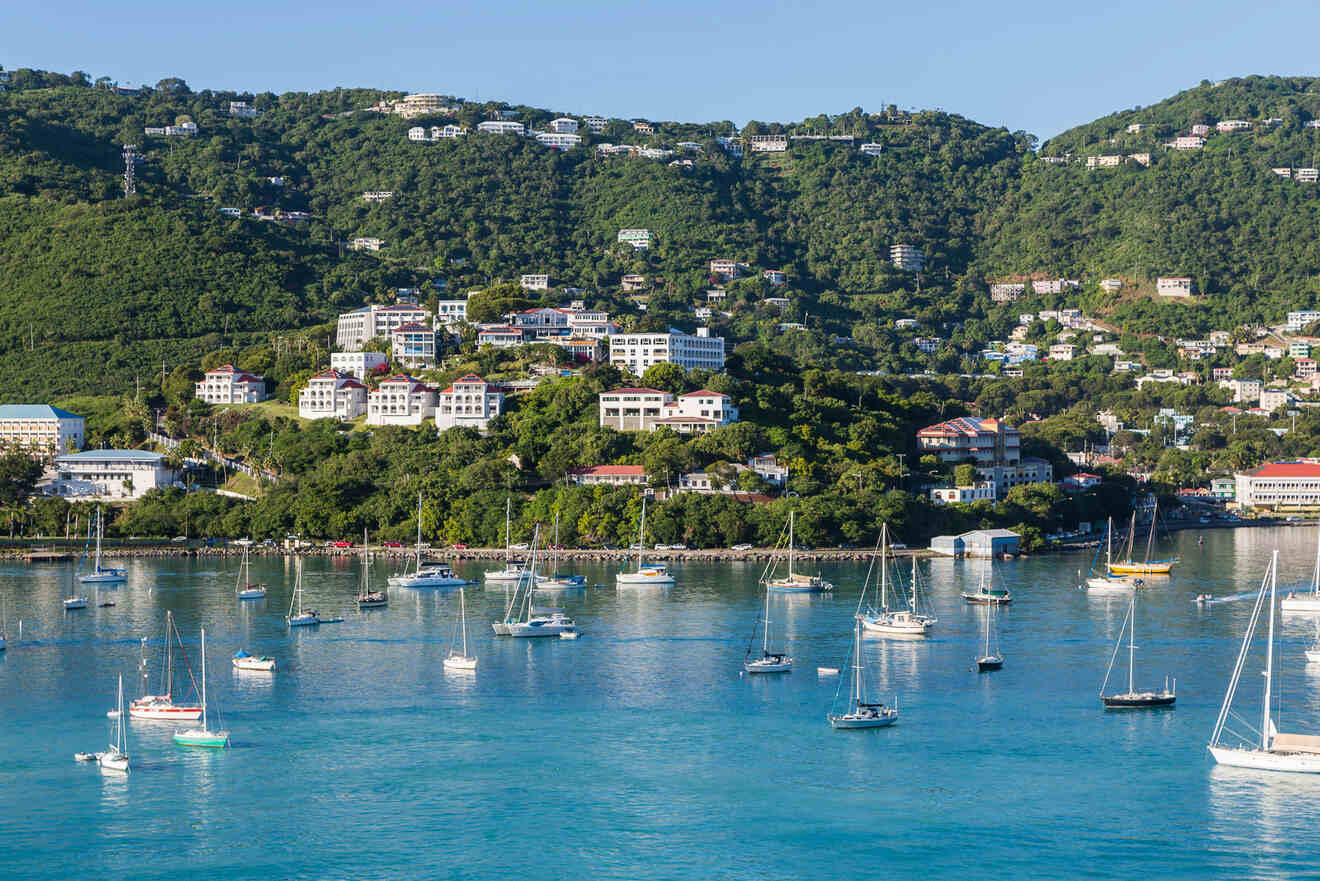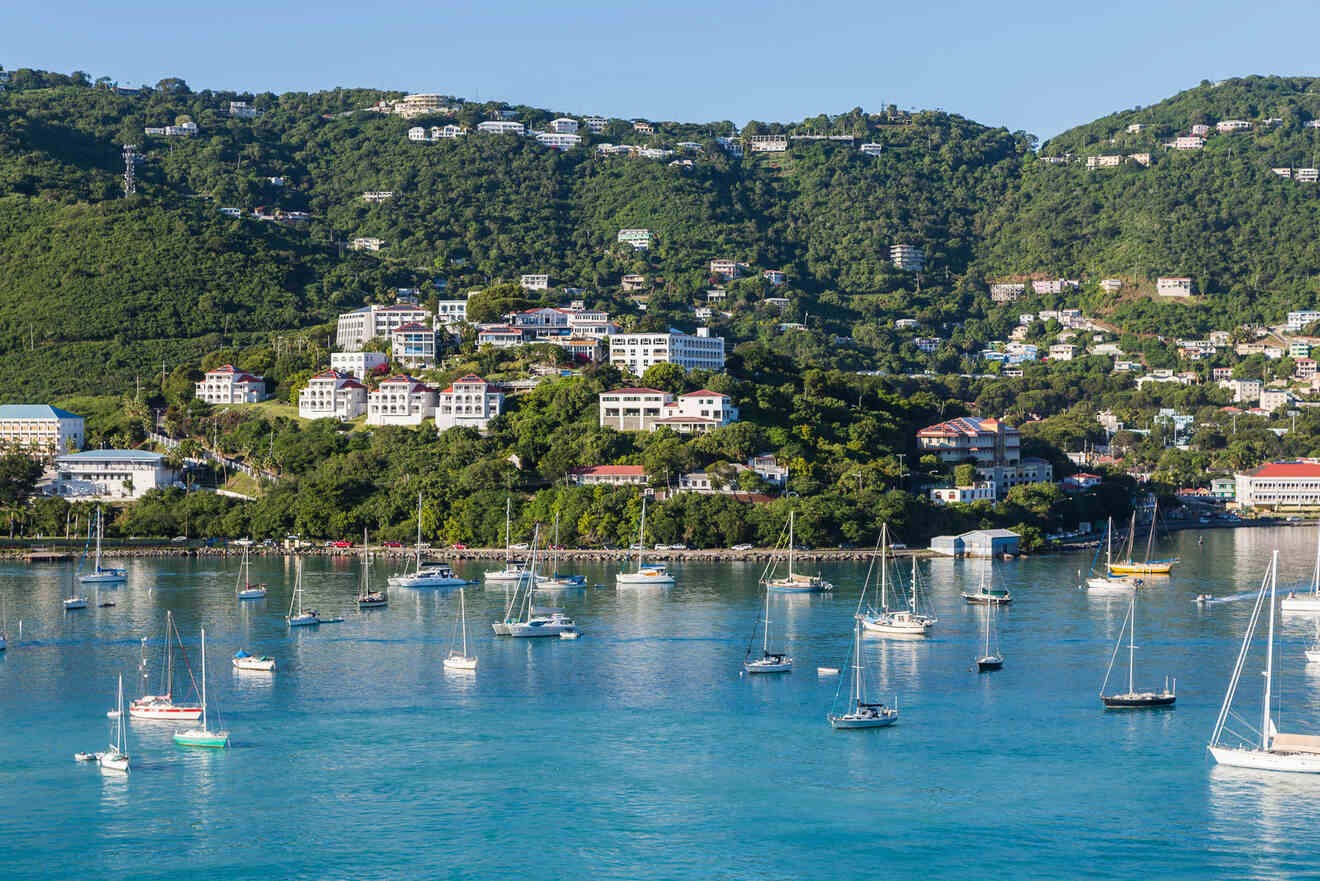 🏝️ Which is better, St. Thomas or St. Croix?
St. Thomas offers a more well-rounded experience as it has lots of attractions and things to do while St. Croix attracts more history lovers and people who want to escape the crowds.
💰 Is St. Thomas cheap?
You can expect to pay around US$200 for a mid-range hotel in St. Thomas. However compared to the other US Virgin Islands you'll definitely find cheaper prices here.
👪 Is St. Thomas good for family vacation?
🤩 Which are the best resorts in St. Thomas?
Conclusion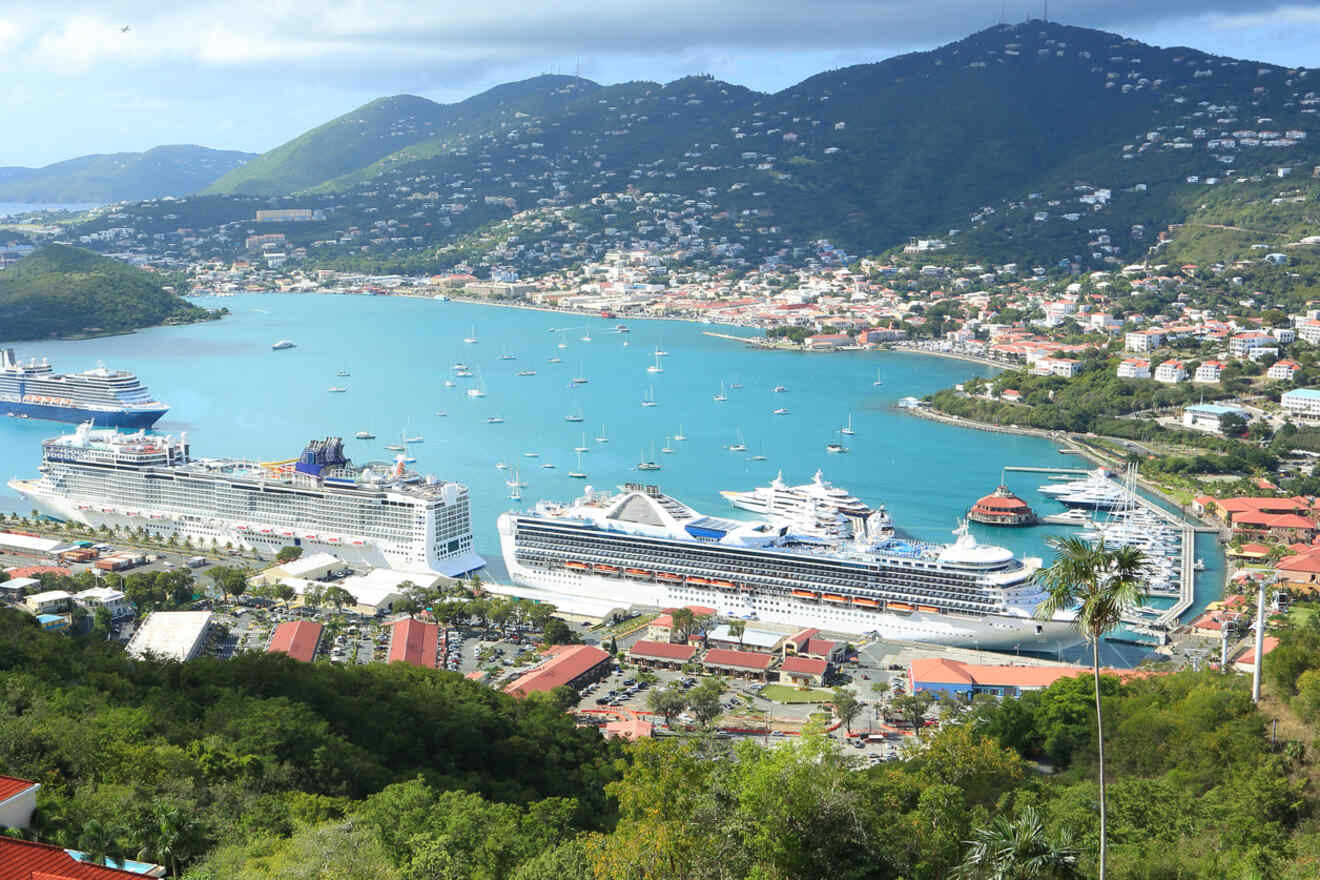 Already fell in love with the United States Virgin Islands? I know, they have that effect on people, but especially St. Thomas where all you want to do is chill on the beach all day!
So as I mentioned earlier, this post has the only all-inclusive resort in St. Thomas, and many other regular resorts, plus a bonus with some unique vacation rentals.
Since there's only 1 all-inclusive resort, I recommend booking it ASAP, otherwise, you'll definitely miss your chance. However, if you've decided to go for any of the other ones, here's some little inspo on which ones I like the most:
Well, that's it from my end everyone! Have a wonderful time exploring the US Virgin Islands, and don't forget that you can always pop your questions or suggestions in the section below!
Safe Travels,
Victoria
---
Pin it for later!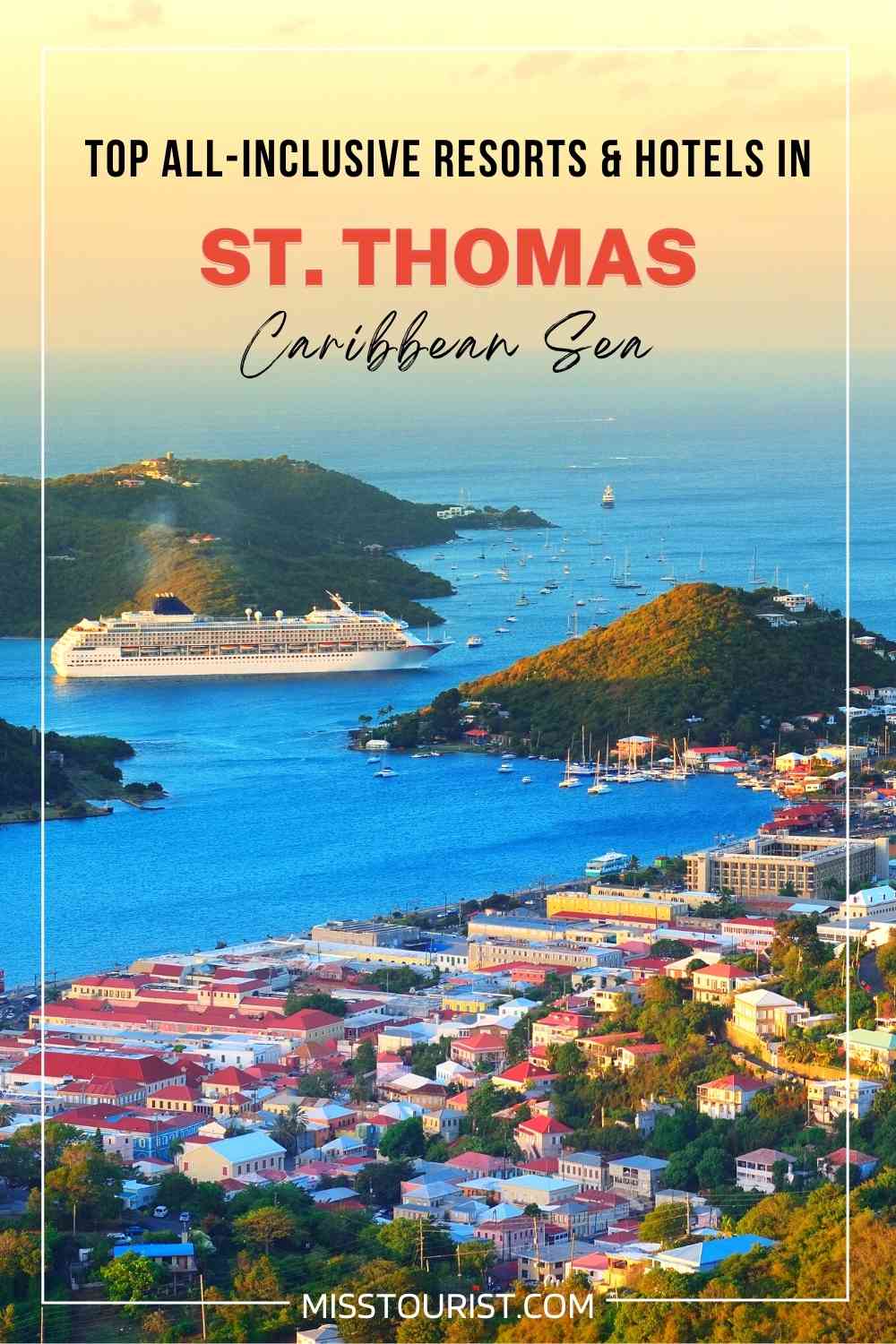 Pin it for later!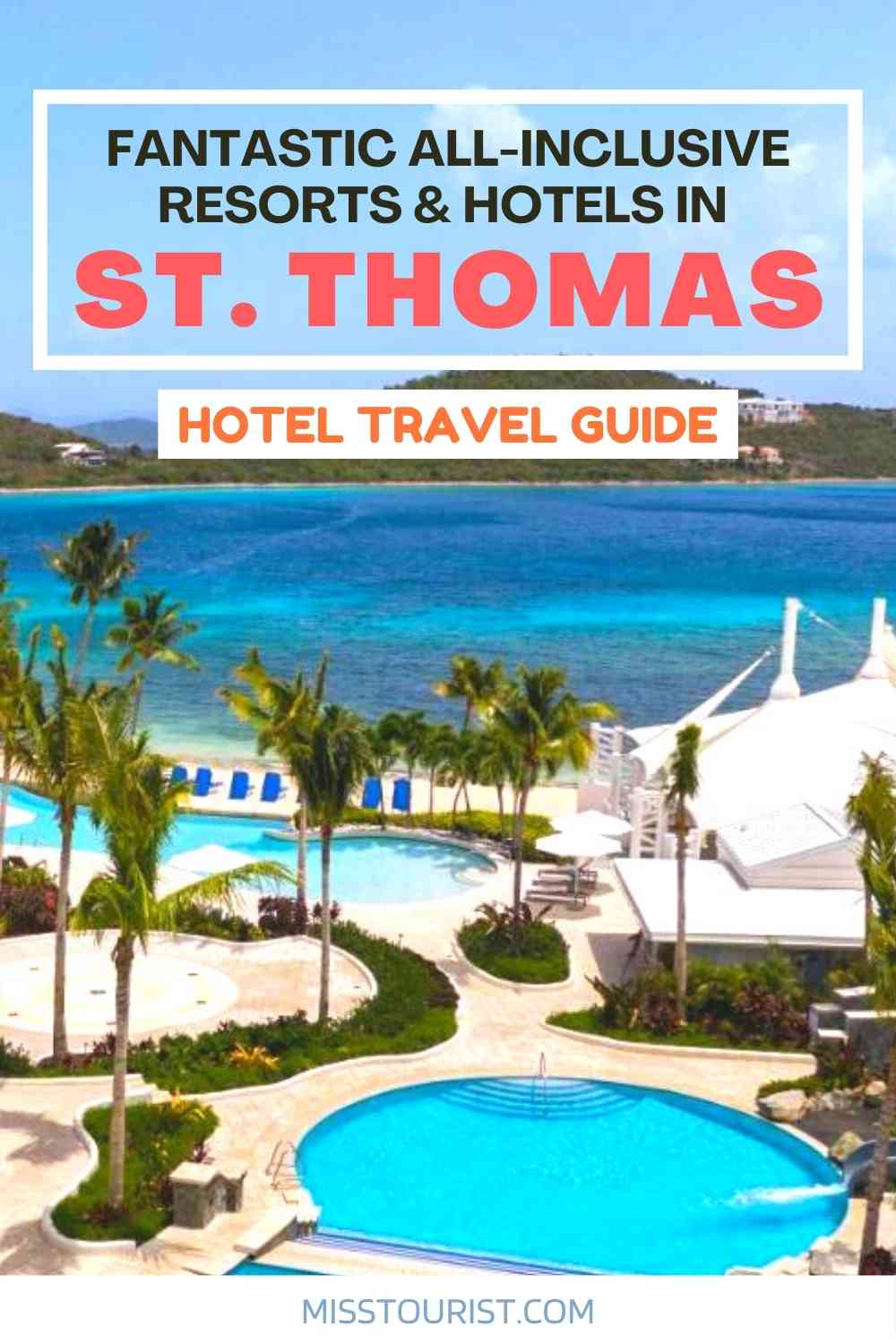 Products You May Like