The Complete Disneyland Planning Guide • by a Local!
As an adult, and a proud New York transplant living in Southern California, I get to experience the magic that is Disneyland in Anaheim, so I've got all the info you need to plan the perfect Disneyland trip!
Having been to the park several times since my West Coast relocation, I'm here to share my expertise on Disneyland Resort hotels, Disneyland tickets, theme parks, and dining reservations.
Disneyland planning requires a ton of research, but that's where I come in to save the day!
We'll go through the best tours to book in advance, how to get to the park, tips on how to navigate Disneyland, where to stay, eat, and play – everything you need for the ultimate Disneyland Planning Guide!
If you are in a hurry
If you're in a rush and need to get your Disneyland vacation squared away ASAP, peek below for the best 3 ticket vendors, and buy your tickets right away!
Getting to Disneyland, California
When visiting Disneyland Resort Park, you will likely be flying into Los Angeles International Airport (LAX) or John Wayne International in Orange County (SNA), the 2 closest major cities to the theme park.
From Los Angeles International Airport (LAX)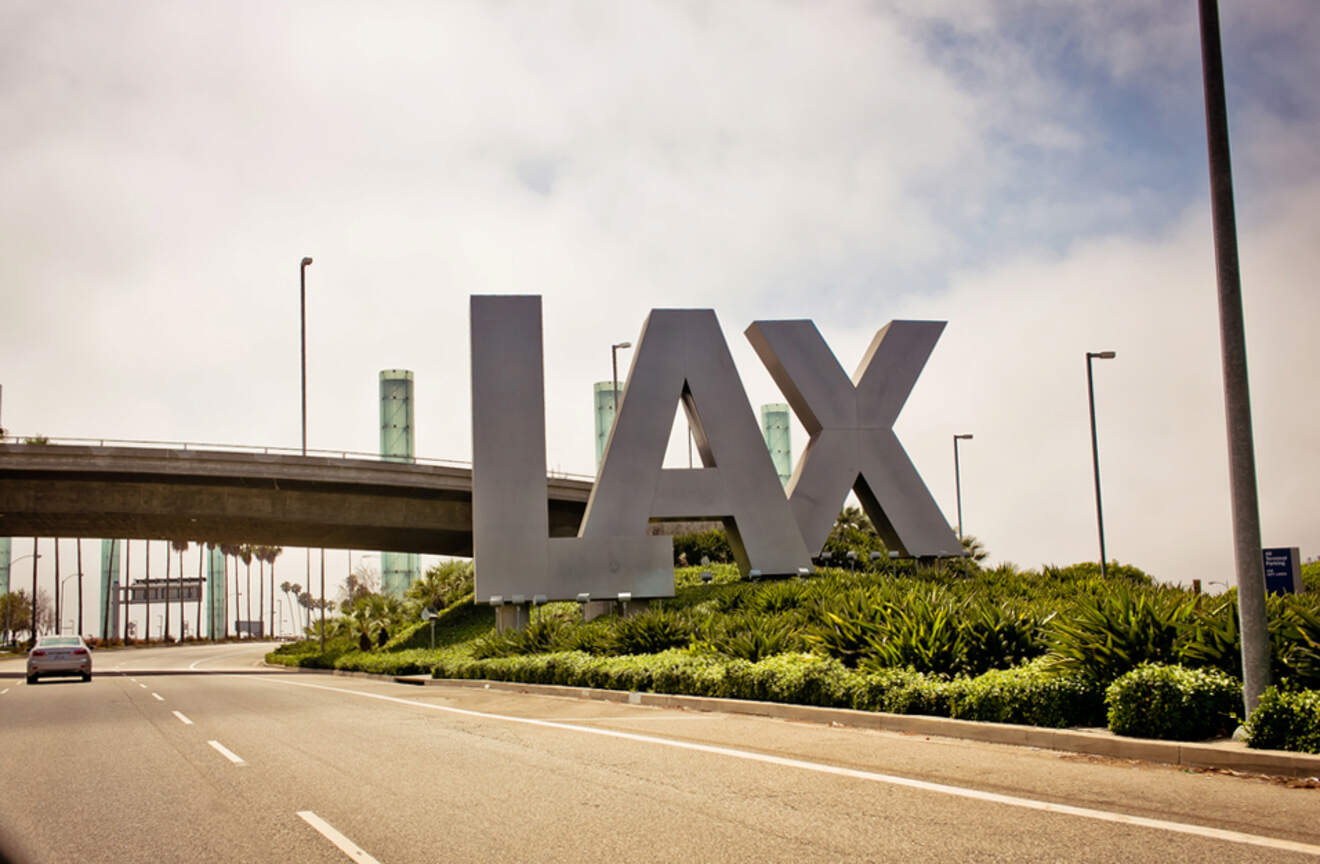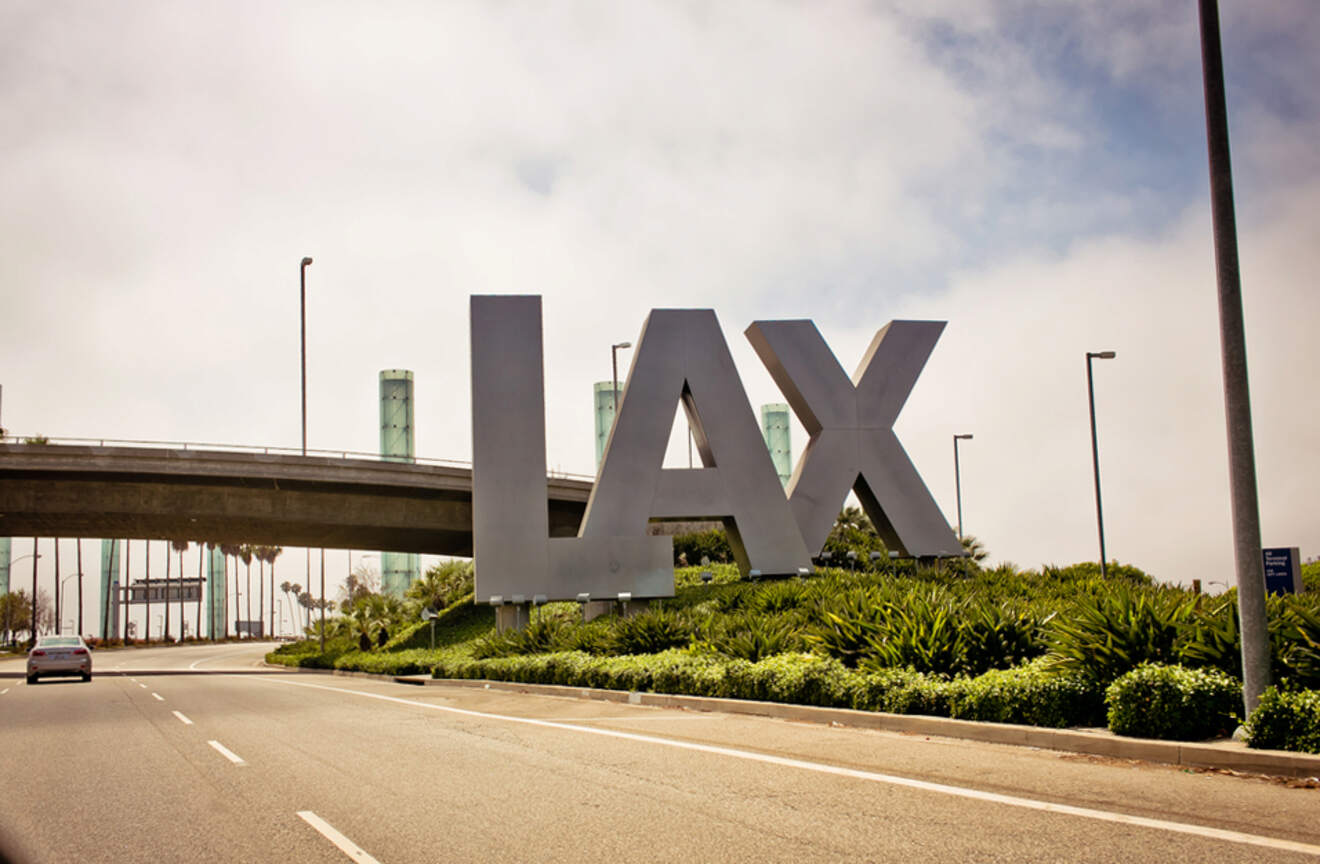 You have 3 options from here:
Metro (bus and train)
The LA Metro consists of a network of bus routes and rail lines that intersect.
Leaving the baggage claim area, wait by the LAX Shuttle & Airline Connections sign on the Lower/Arrival Level island in front of each individual terminal.
Ride the shuttle bus marked "G" to Aviation Station and continue to the west end of the platform.
Board the Metro Rail Green Line east toward Norwalk.
Once at the Norwalk Station, board the Metro Express Line 460 bus headed to the Disneyland Resort Park.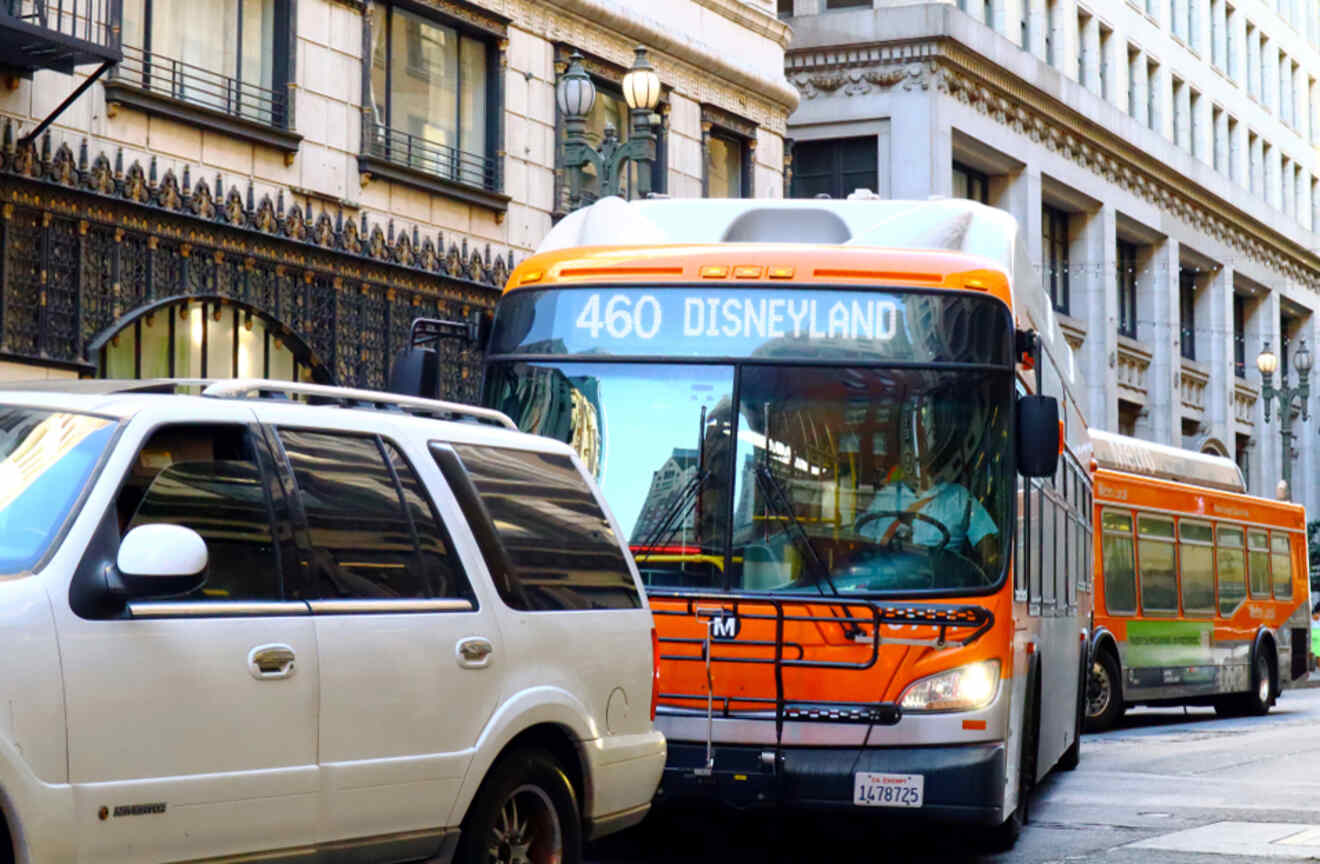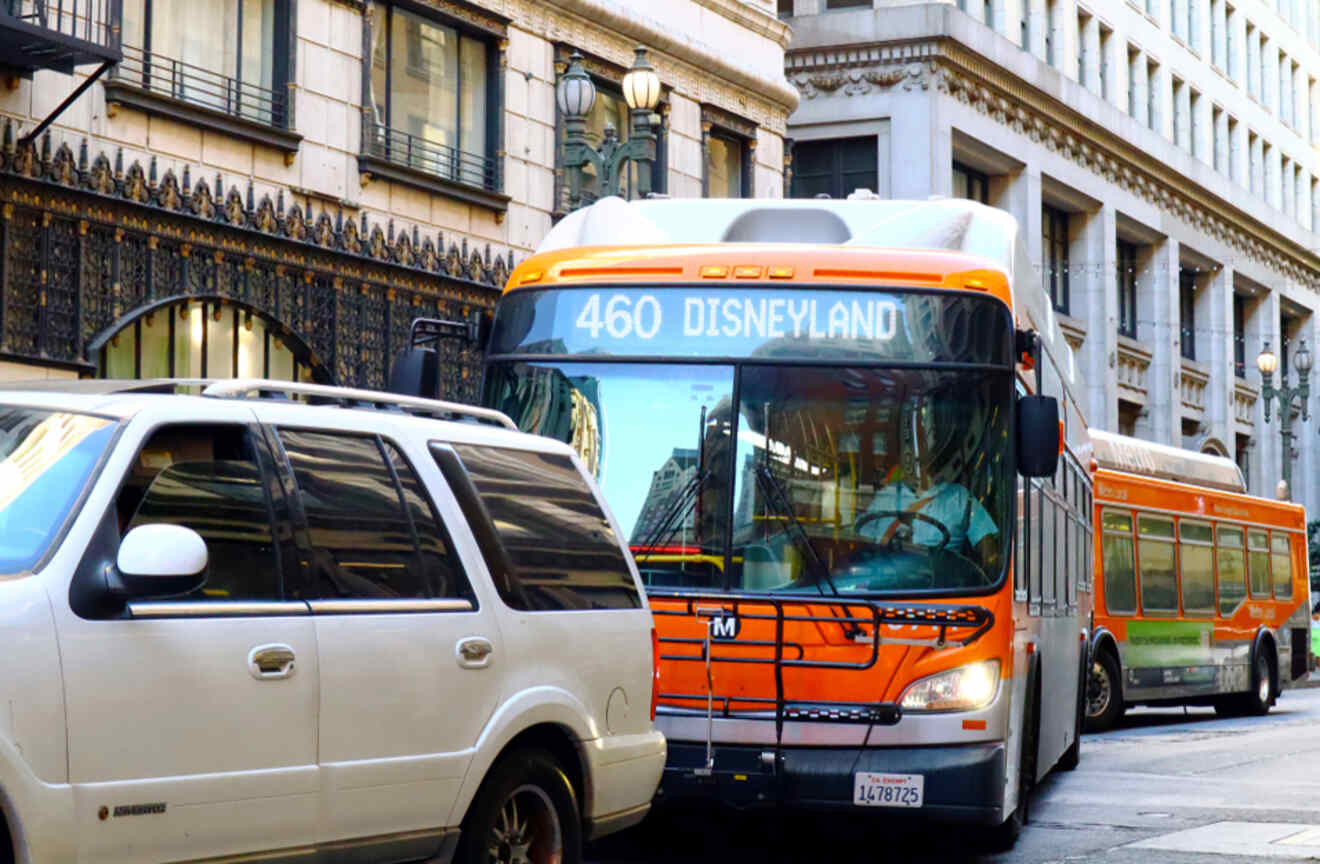 Shuttle service
Shuttle services are incredibly convenient particularly when you're coming with kids and dragging big luggage. In such cases, booking a private transfer is a much better option because it picks you up from the airport and takes you to your destination hassle-free.
Rideshare
Request a ride to visit Disneyland Resort using the Lyft app.
Download and open the Lyft app.
Enter your destination.
Request a ride and hop in.
Prices will vary based on your pickup location, but figure an estimated US$100 from LAX to the Disneyland area. If you do not intend on driving much during your trip, and instead utilizing the Disney Resort shuttles, rideshare might be a good idea for you!
Psst – staying in Los Angeles for your Disneyland trip? Check out our post on the TOP 6 Areas to Stay in LA!
Car rental
By far, the easiest way to get to Disneyland Resort Park and around the Anaheim area is by car. Renting a car is the best option because once you're done with Disney, you have the flexibility to explore the other attractions in LA or go on day trips. Just keep in mind, you might have parking fees at your hotel or resort.
From John Wayne Airport, Orange County (SNA)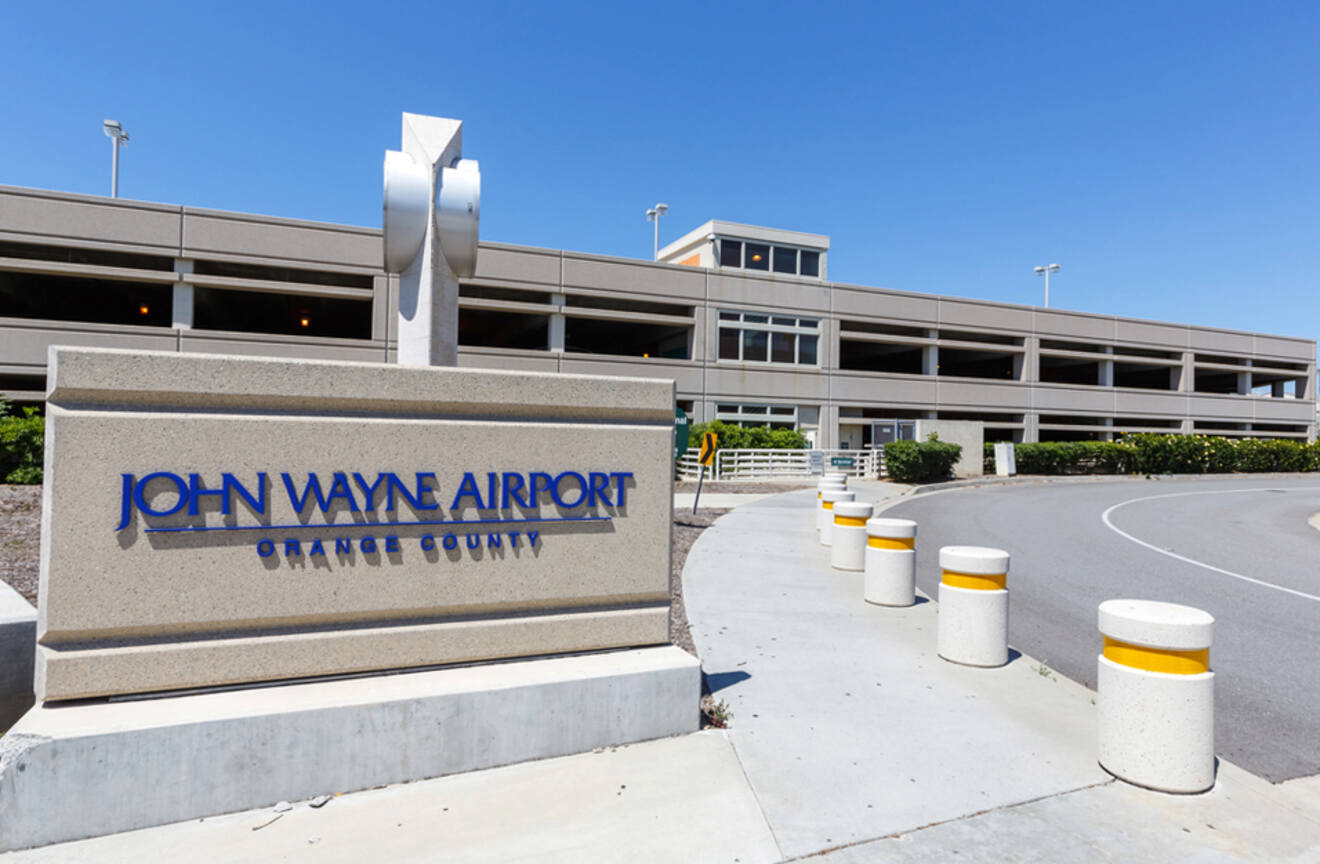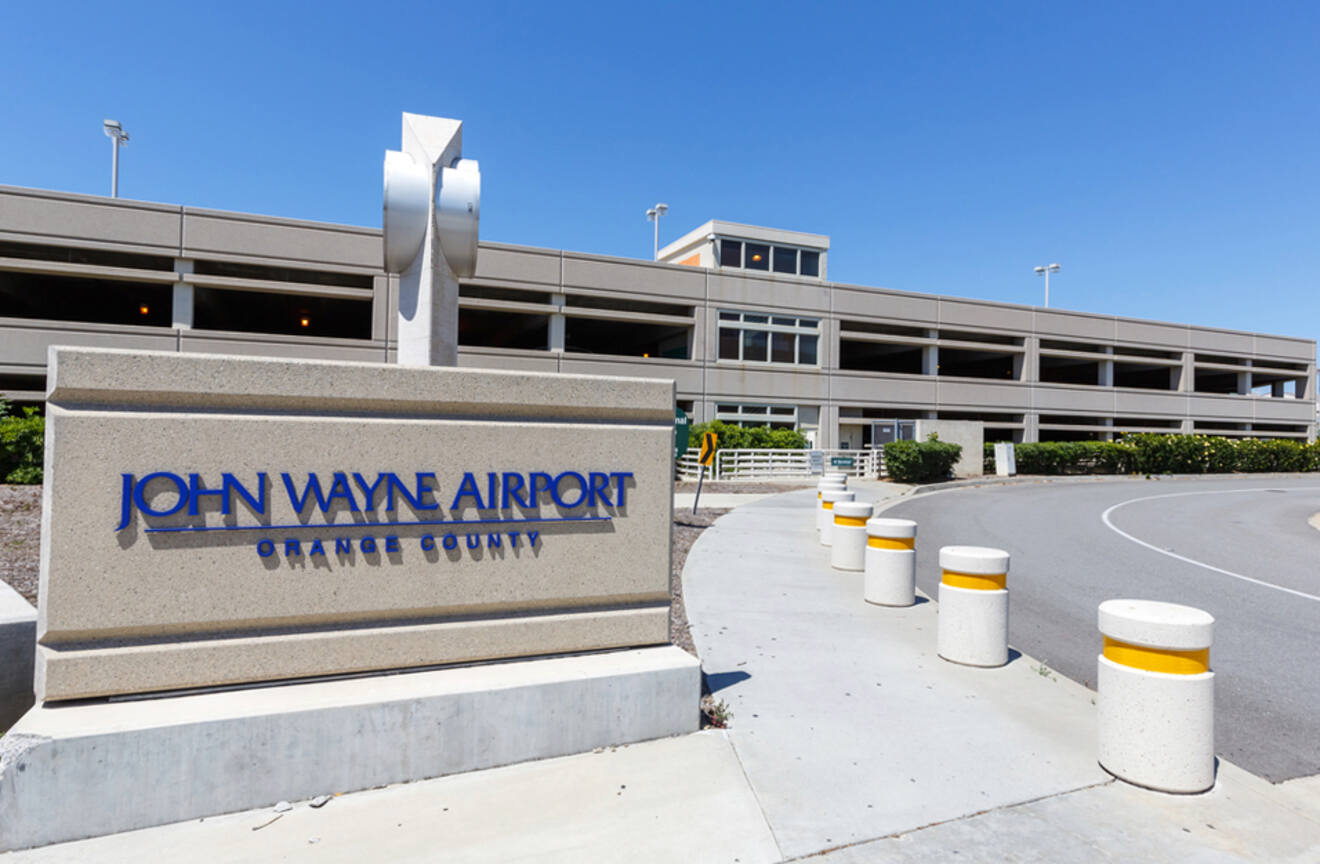 Approximately 15 miles (24 km) away, John Wayne Airport is the closest airport to the Disneyland Resort.
Metro (bus and rail)
Orange County Transit Authority (OCTA) operates a network of bus routes that service Orange County and connect to other public transportation options.
Exit baggage claim, take Airport Way to the Airport Arrival Terminal in Santa Ana.
Take Bus Route 76 West to the MacArthur-Harbor Blvd stop.
Walk to Harbor Blvd. and turn left.
Continue until you reach the Harbor-MacArthur Blvd. stop.
Board Bus Route 43 North and exit at Harbor-East Shuttle Area in Anaheim.
The Disneyland Resort is approximately a 2-minute walk from this stop.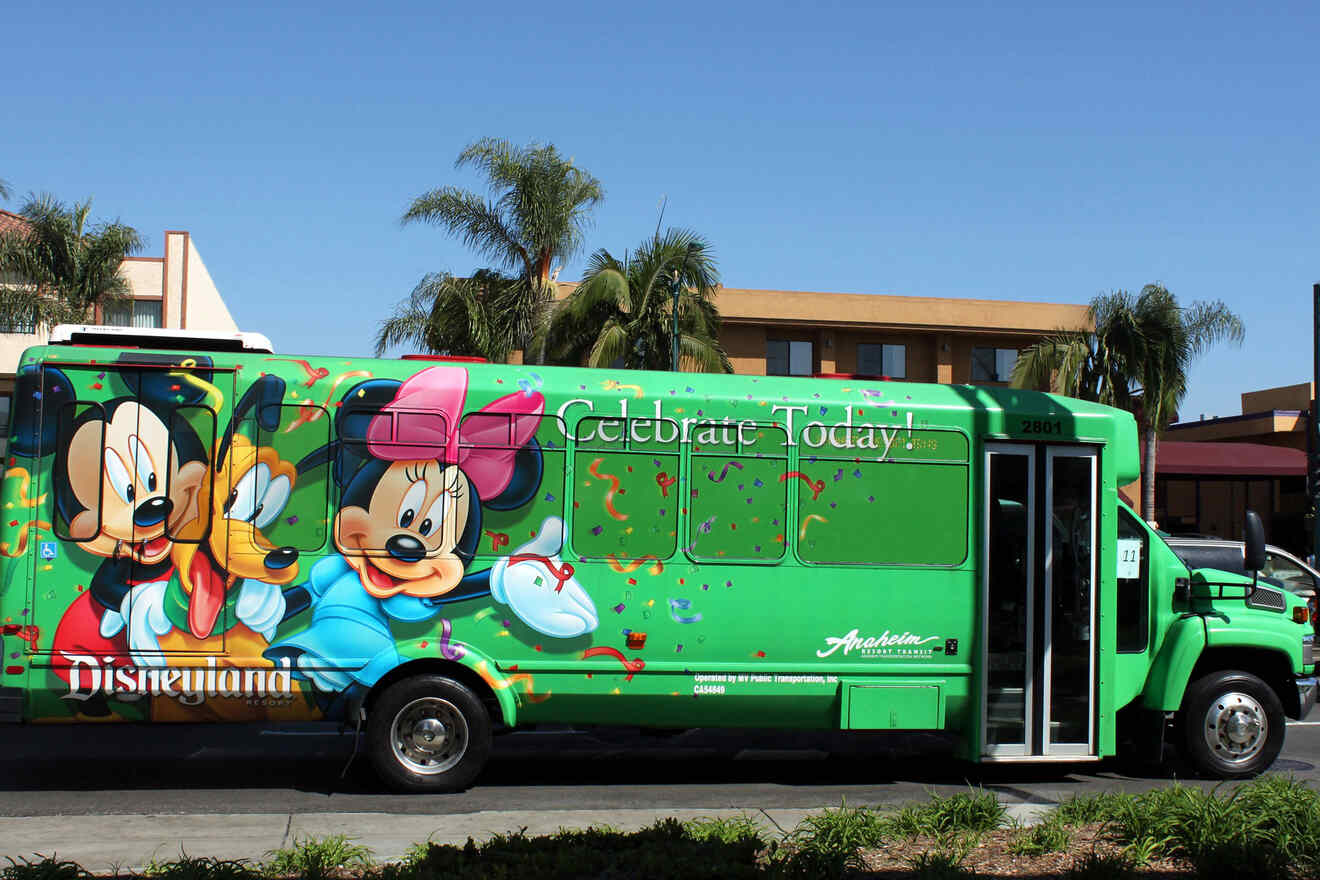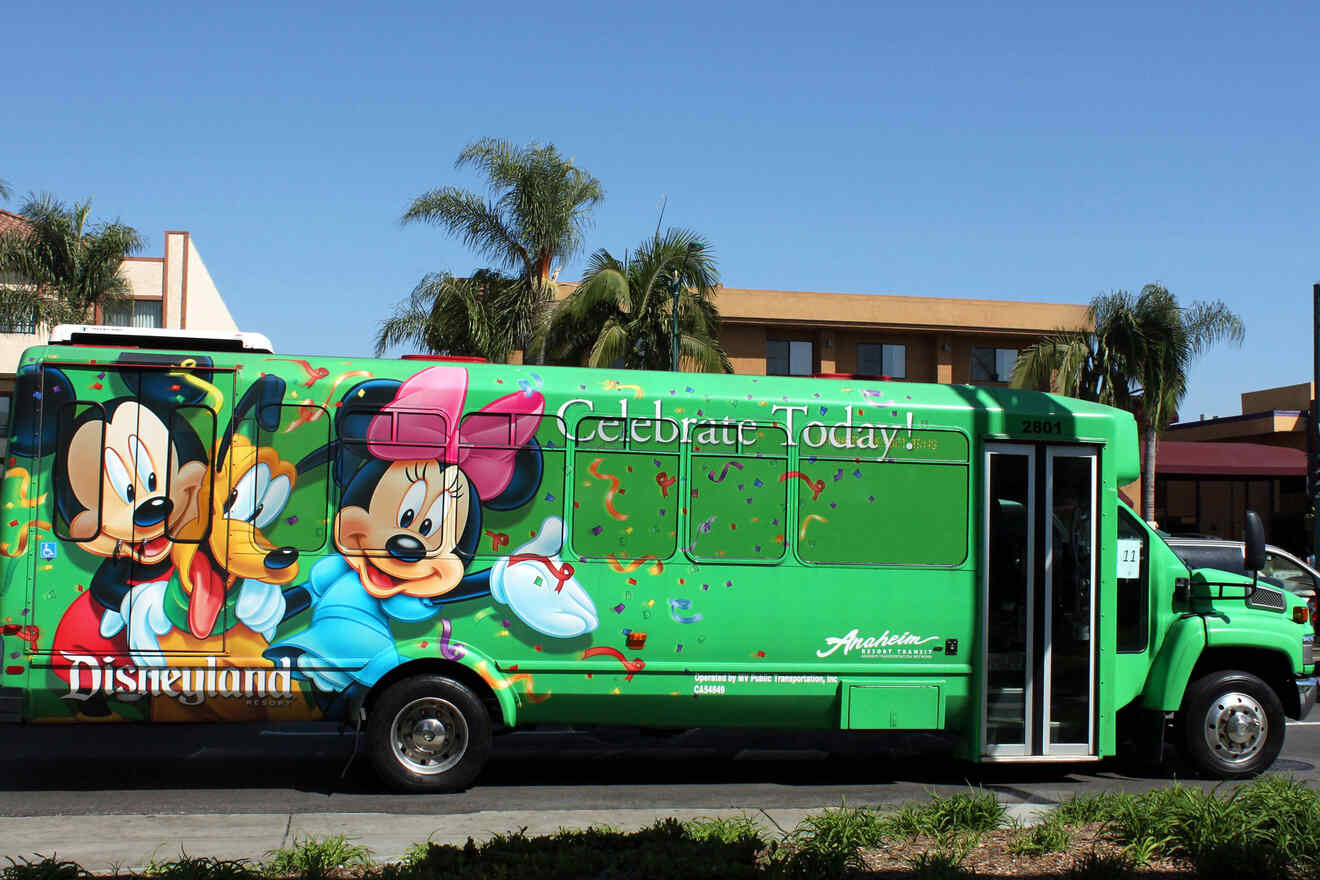 Shuttle service
Same as before, a shuttle service is among your best options because it makes your trip worry-free right from the start.
Rideshare
You can use the Lyft app. Follow the steps I gave in the same name section above.
Car rental
By far, the easiest way to get to Disneyland Resort Park and around the Anaheim area is by car. I totally recommend going for it if you're staying in Los Angeles for a few days or longer.
Overview of Disneyland Resort California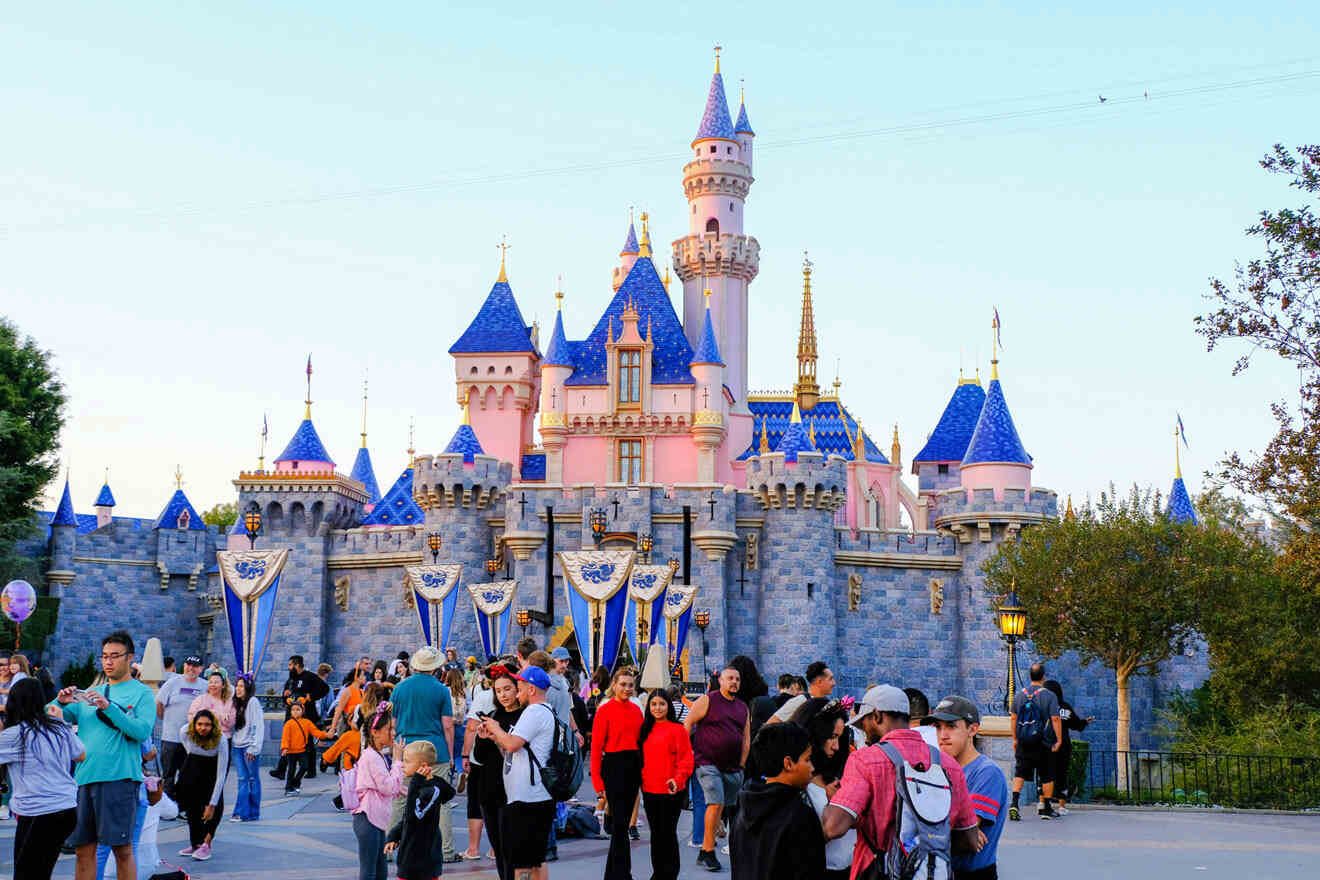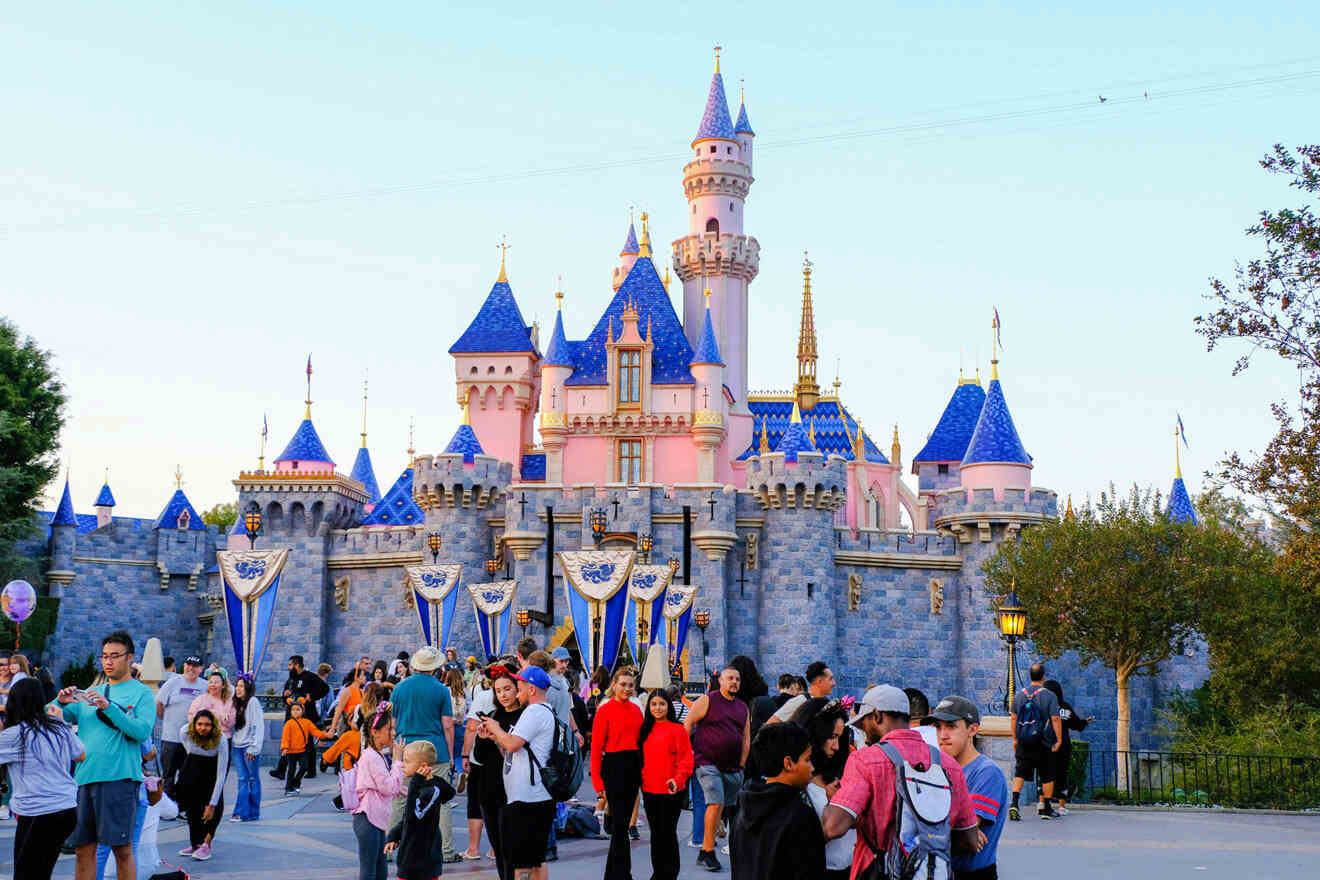 Disneyland Resort Park is an experience like no other! It's really useful to have a list of things you wish to do and see prior to arrival, so you can maximize your time and fun at each park.
Since I've visited Disneyland umpteen times, I'd love to share some insider tips. In this section, we'll go over the 2 theme parks at Disneyland Resort Park, as well as Downtown Disney, so you can decide what you'd like to do during your incredible stay!
Here's a map of where each theme park is, Downtown Disney, as well as the Disneyland Resort Hotels.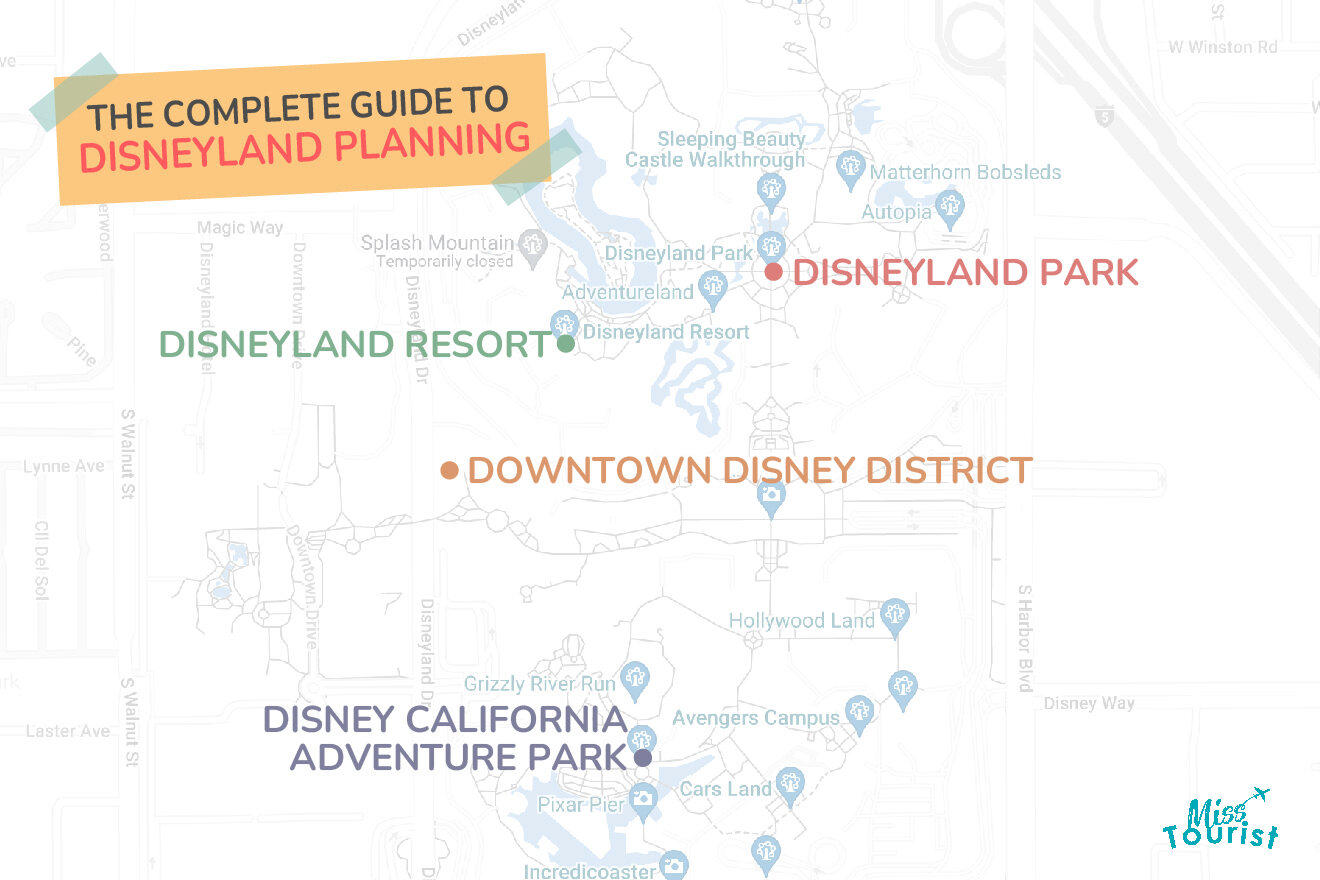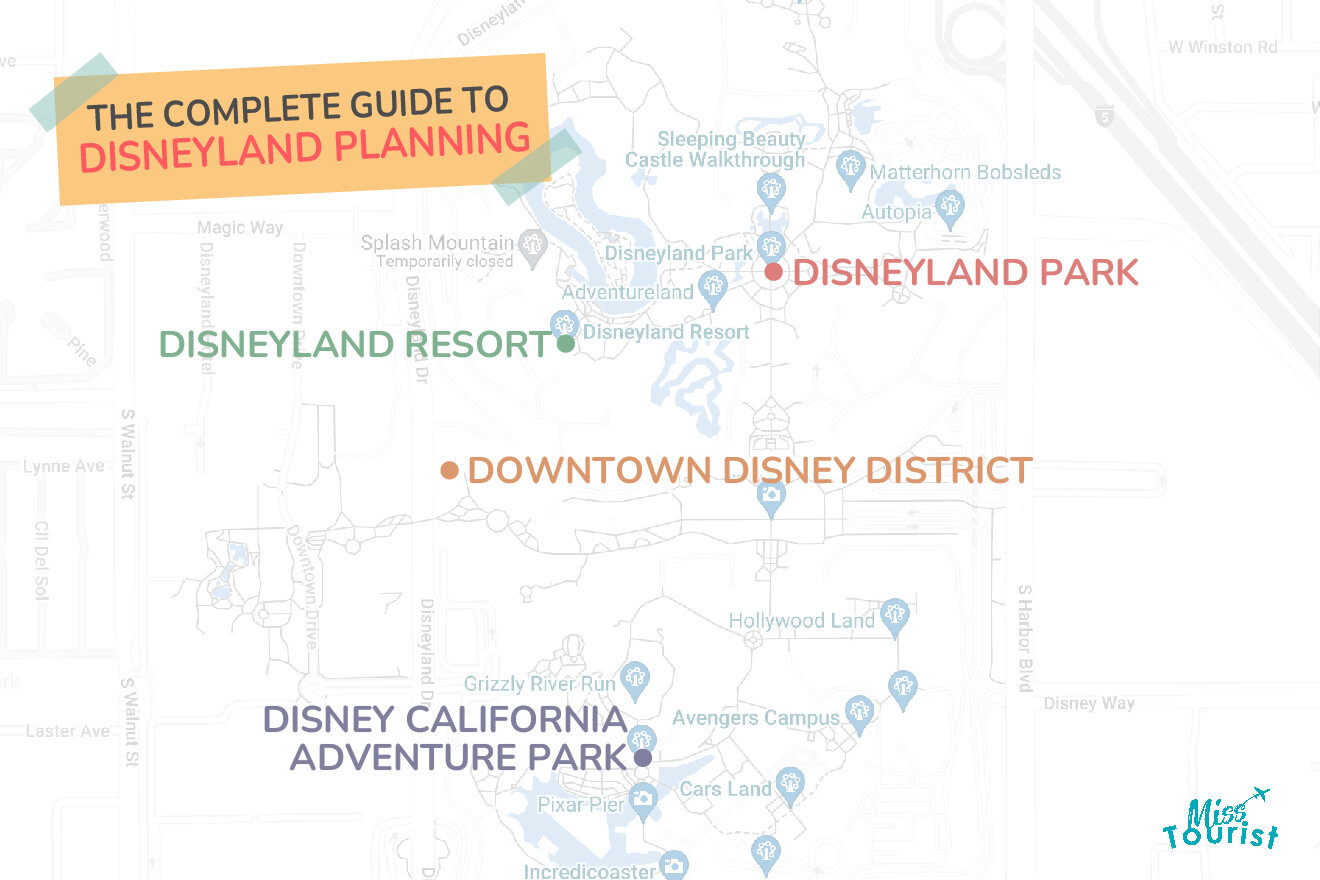 Disneyland Park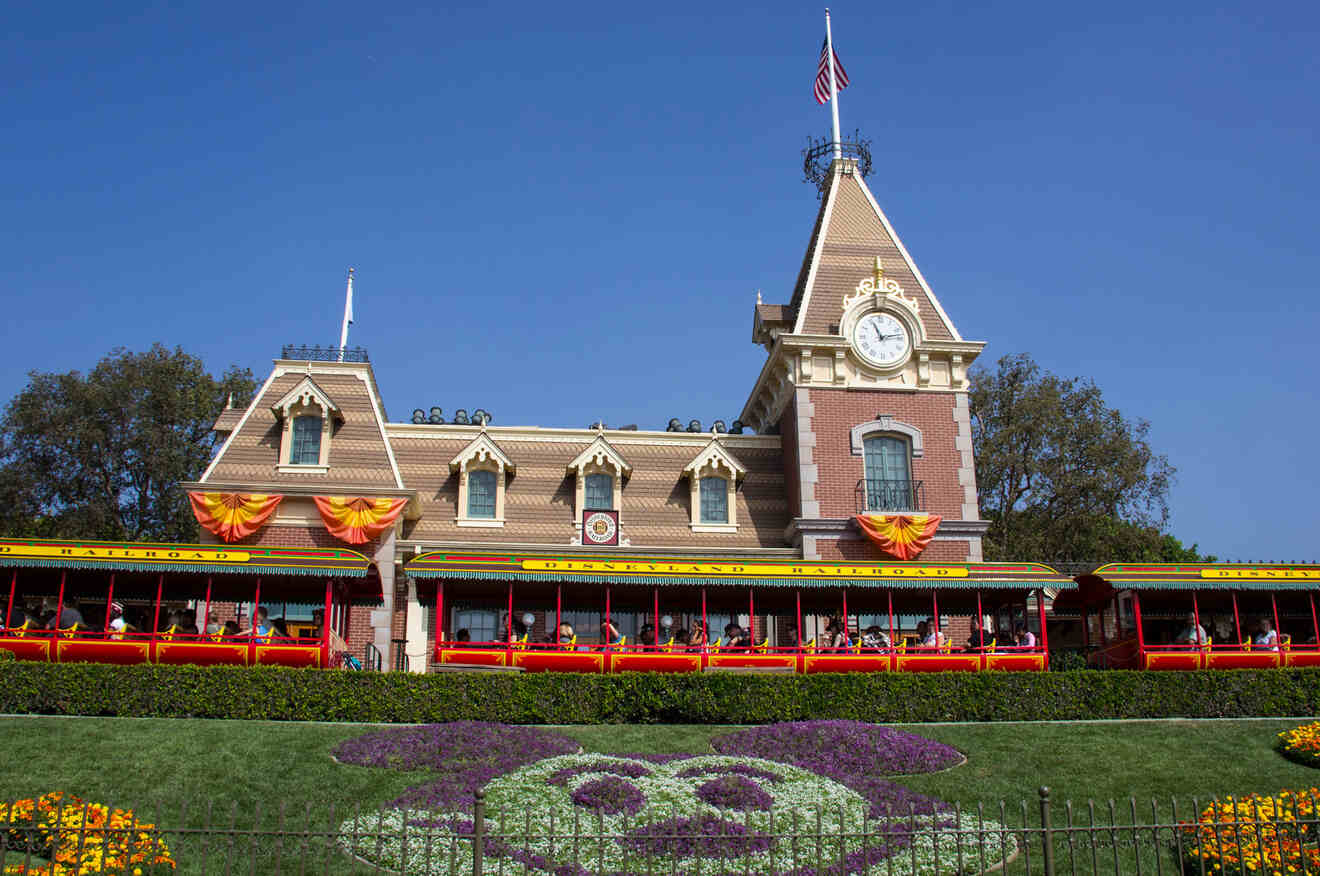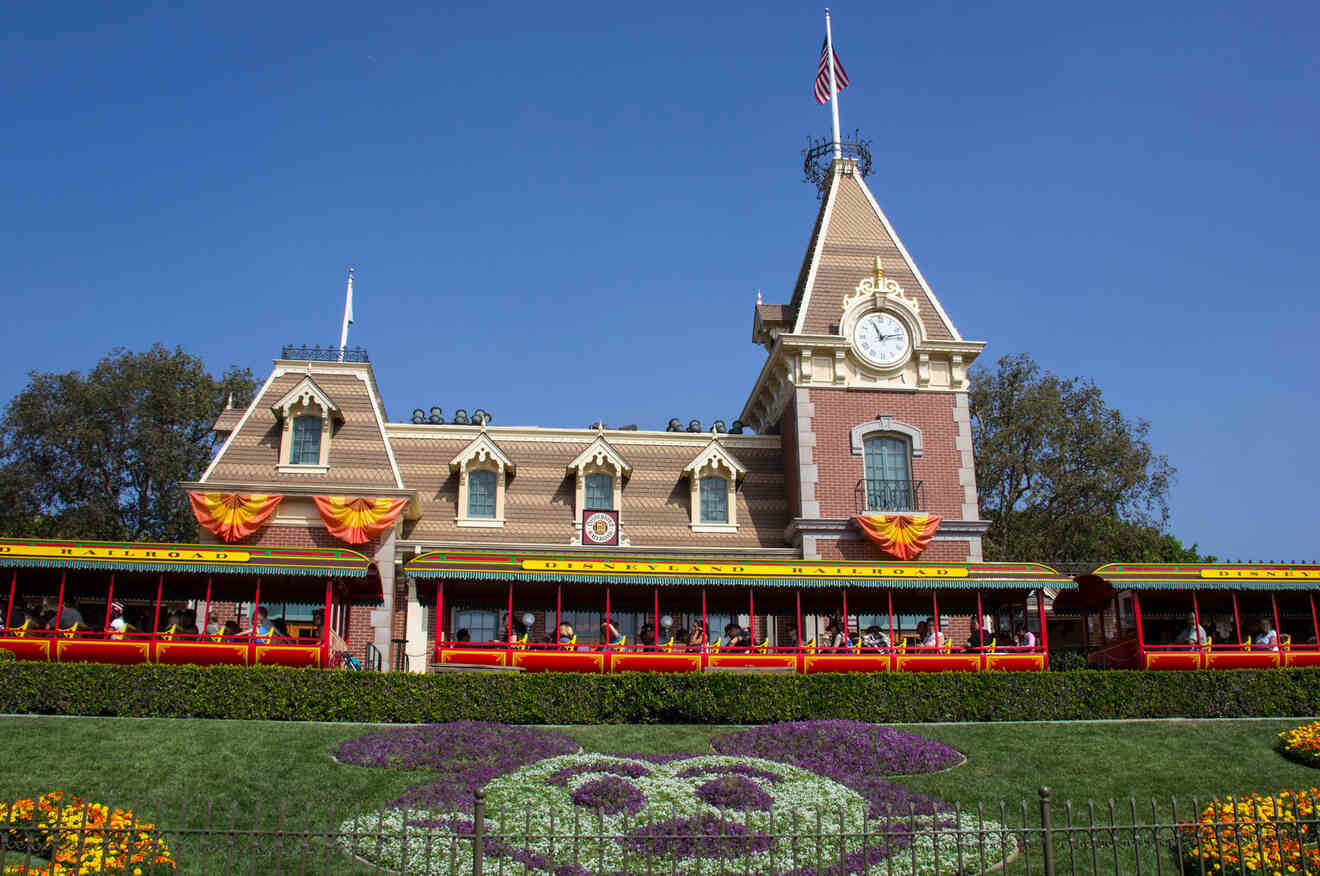 When you think of Disneyland, you may be picturing the tall, iconic castle and fireworks overhead – while Disney still encapsulates that image – it also has a new park and lots of new exciting things to do.
There are 8 themed zones in Disneyland Park: Main Street, U.S.A., Adventureland, New Orleans Square, Critter Country, Frontierland, Fantasyland, Tomorrowland, and Mickey's Toontown.
Some of the best rides include:
Star Wars: Galaxy's Edge – a super popular attraction, this immersive Star Wars land brings the iconic universe to life, riding through the galaxy and joining the resistance.
Height requirement: 40 in (102 cm).
Indiana Jones Adventure – you will board a rugged vehicle for a thrilling ride through the temple, where fun, simulated danger awaits you. Single rider line available.
Height requirement: 46 in (117 cm)
Disneyland Railroad – kids dig this old-fashioned train ride around the park on Main Street, U.S.A. No height restrictions.
Space Mountain – located in Tomorrowland, this iconic ride will take you on a roller-coaster journey through outer space.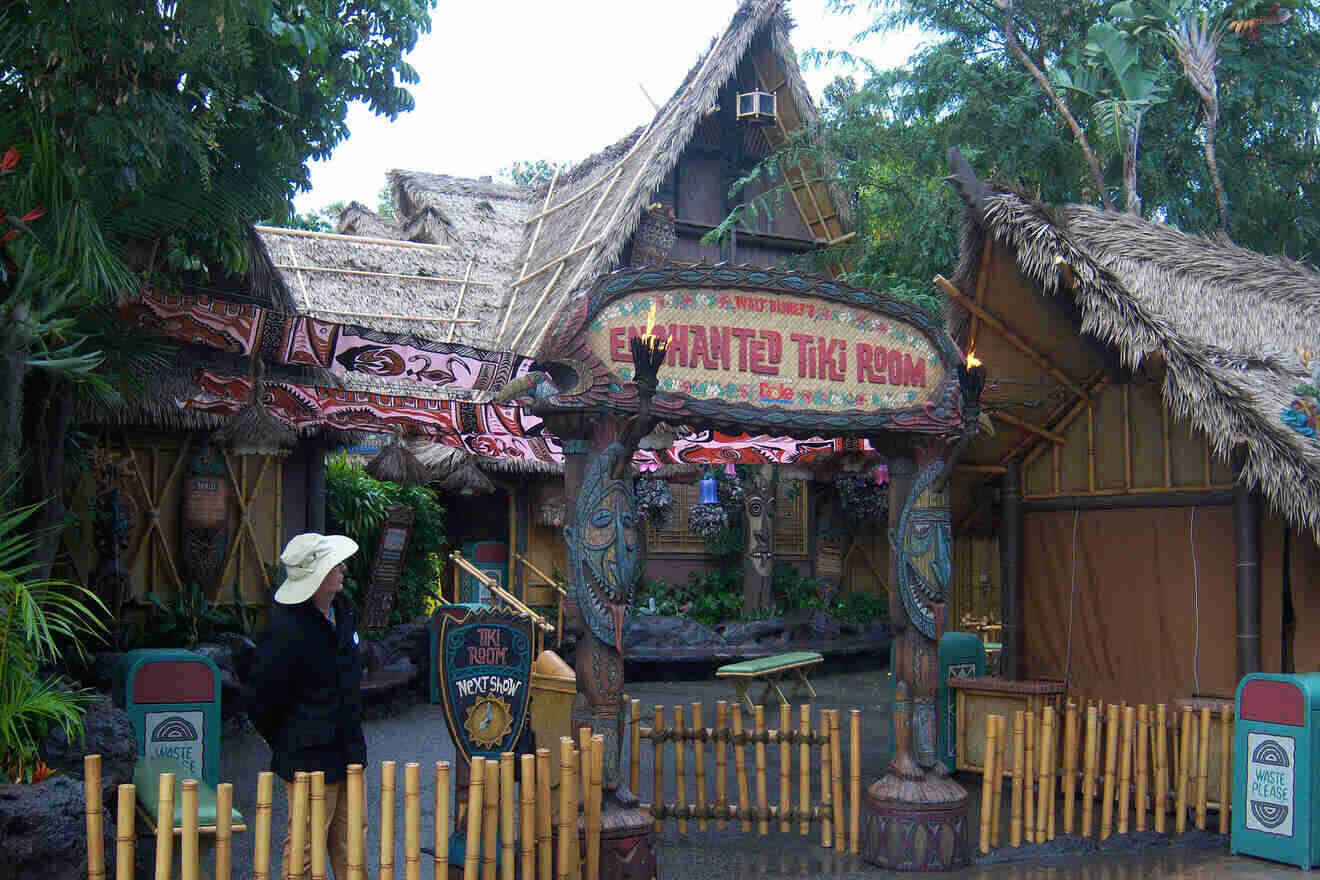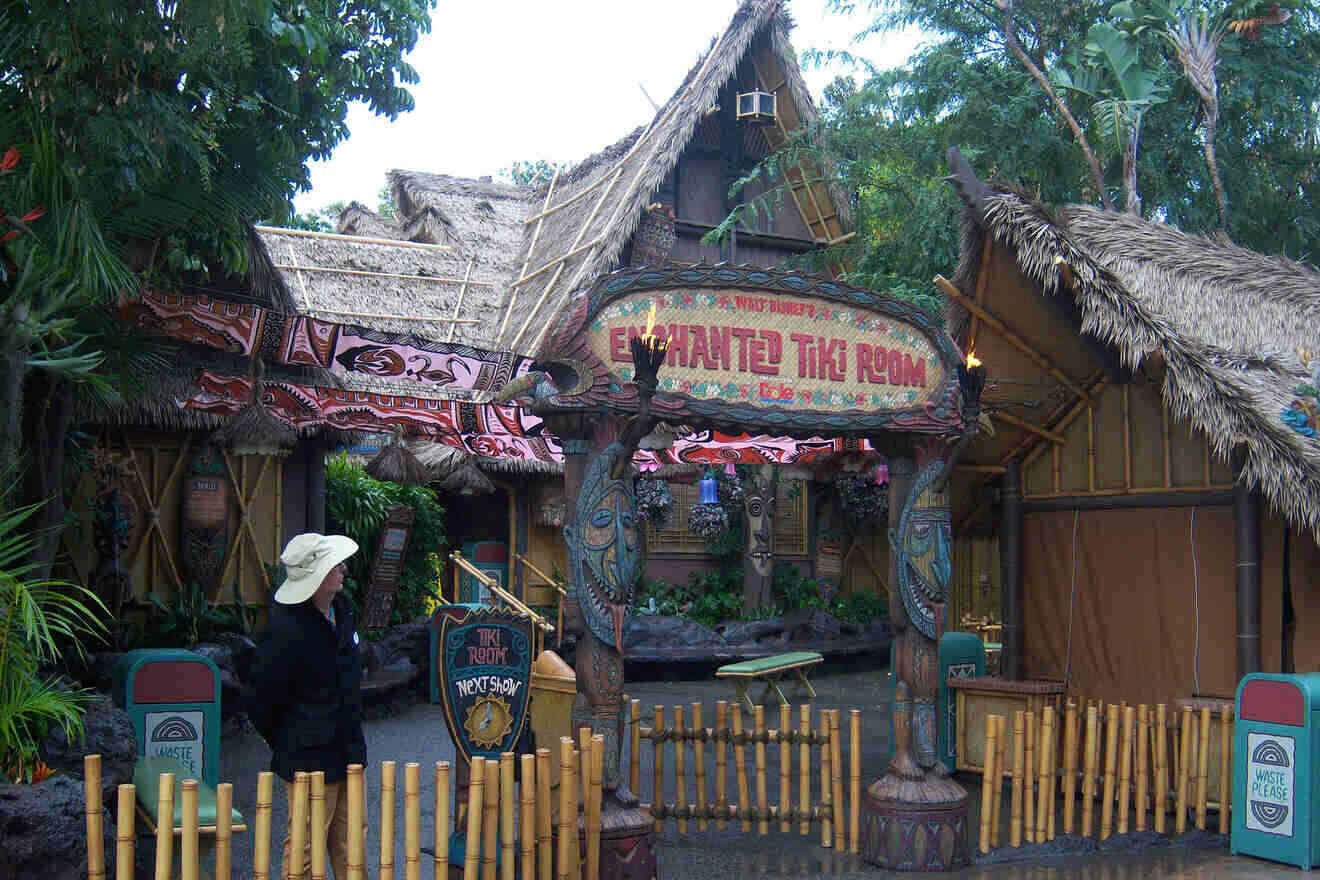 Enchanted Tiki Room – located in Adventureland, this super fun tiki-themed musical show incorporates animatronic exotic birds, dancing, great music, and very funny.
Tarzan's Treehouse – located in Adventureland, kids love this jungle gym-type attraction that allows you to climb up into Tarzan's treehouse and get a super cool view of the park.
Pirates of the Caribbean – located in Adventureland, this is an awesome boat adventure through the fabulous pirate world that comes alive from the film. No height restrictions.
Haunted Mansion – located in New Orleans Square, witchy, spooky ghouls, and goblins await you on this classic haunted house ride through a fantastic haunted mansion. No height restrictions. Single rider line available.
NOTE: I left the iconic Splash Mountain off this list since it closed in May 2023 after 33 years in operation. It will soon be repurposed as a New Orleans-themed ride, 'Tiana's Bayou Adventure.'
Disneyland Park hosts some amazing events each year:
Disney 100 Years of Wonder – kicked off Jan. 27, 2023 (fireworks end after Aug. 31, 2023).
Wondrous Journeys fireworks show at Disneyland Park – a part of the 100th celebration, this amazing fireworks/light show display takes place nightly in the sky over the park.
Disneyland Half Marathon – Jan. 11 – 14, 2024 – an incredible event for the whole family, with multiple different race options. Sign up in advance!
BEST PARK FOR: little kids, first-time Disney visitors
Disney California Adventure Park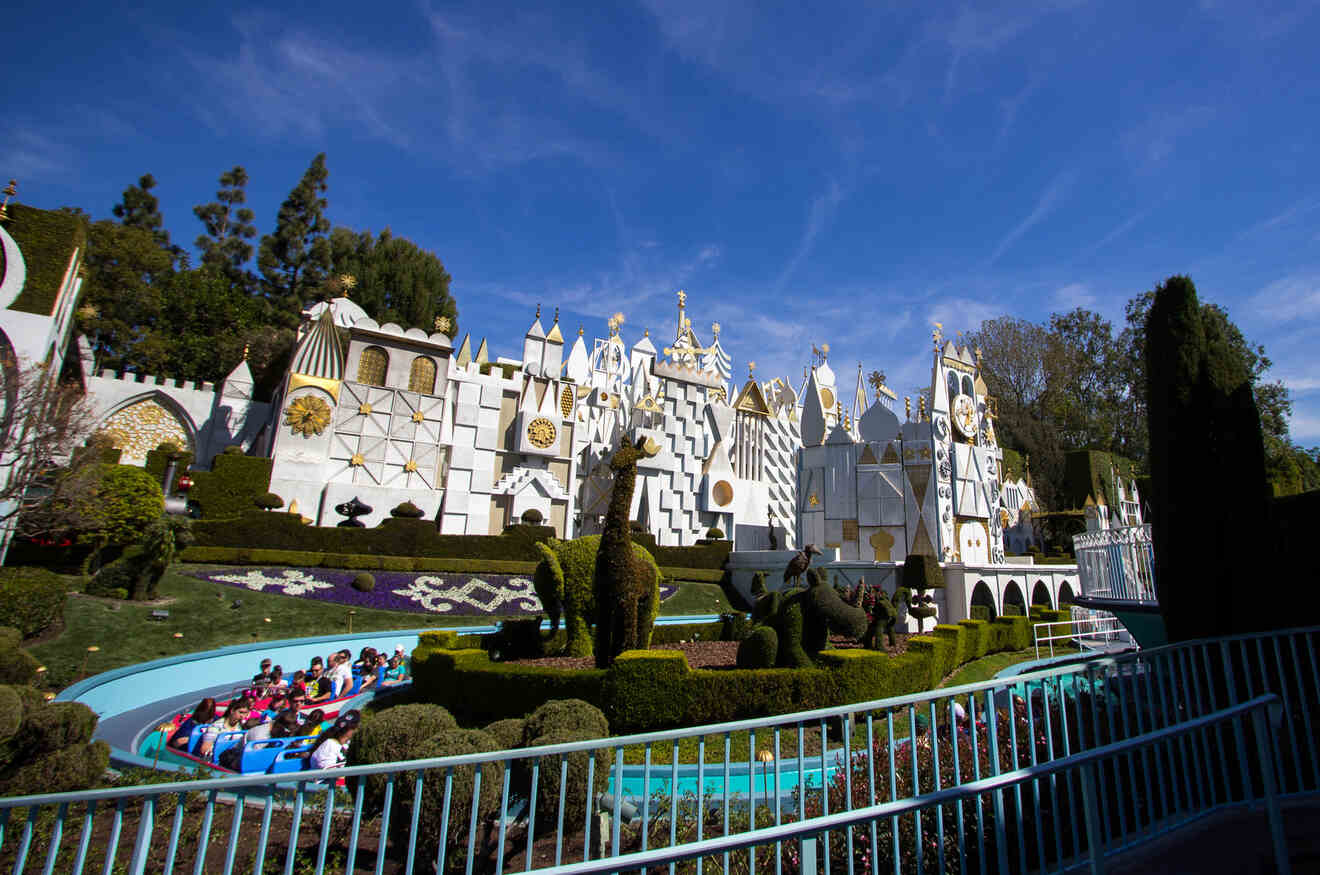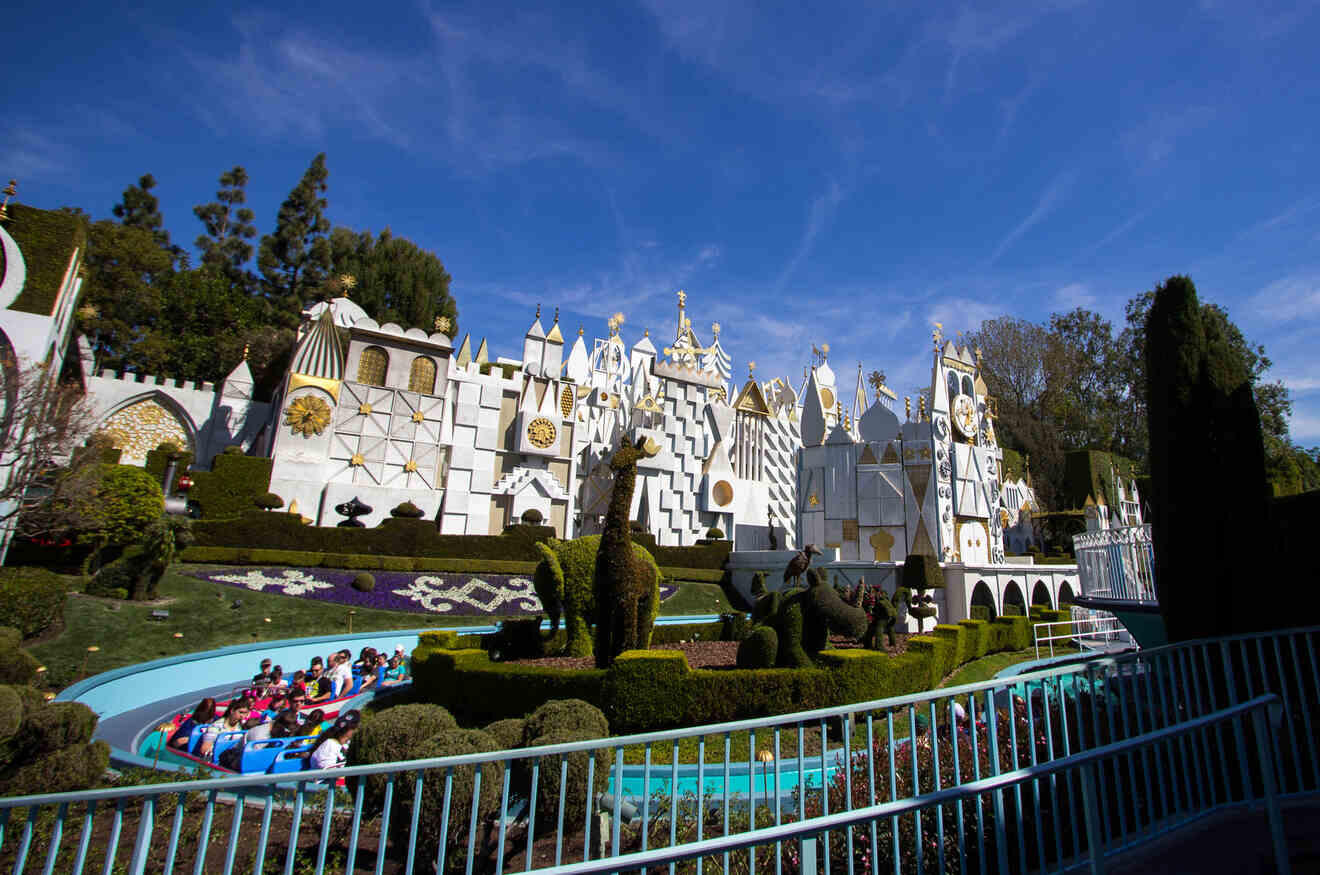 Disneyland's newest addition, Disney California Adventure Park, is an exhilarating, giant theme park filled with incredible rides and adventures.
The park is split into 8 themed lands called: Buena Vista Street, Pixar Pier, Paradise Gardens, Pacific Wharf, Grizzly Peak, HollywoodLand, Avengers Campus, and Cars Land.
Some of the best rides include:
Guardians of the Galaxy – Mission: BREAKOUT – located in Hollywood Land, this attraction is crazy popular and so fun! Join Rocket Raccoon on a rescue mission to retrieve the Guardians from the clutches of the Collector. 
Height requirement: 40 inches (102 cm). Utilize Disney Genie+ or single rider line.
Radiator Springs Racers – located in Cars Land, hop into this race car as you navigate Radiator Springs from the famous Cars movie.
Height requirement: 40 inches (102 cm). Get Genie+, this ride is super crowded.
Incredicoaster – located in Pixar Pier and themed around Disney-Pixar's "The Incredibles," you'll join the Parr family in a thrilling adventure with an action-packed storyline and really cool special effects. 
Height requirement: 48 inches (122 cm). Use Genie+ or single rider line.
Soarin' Around the World – located in Grizzly Peak, this is definitely my new favorite at Disney California Adventure! You get on a simulated hang glider, flying high above iconic landmarks like the Great Wall of China, the Taj Mahal, and the Eiffel Tower!
Height requirement: 40 inches (102 cm). Genie+ recommended, this one gets busy!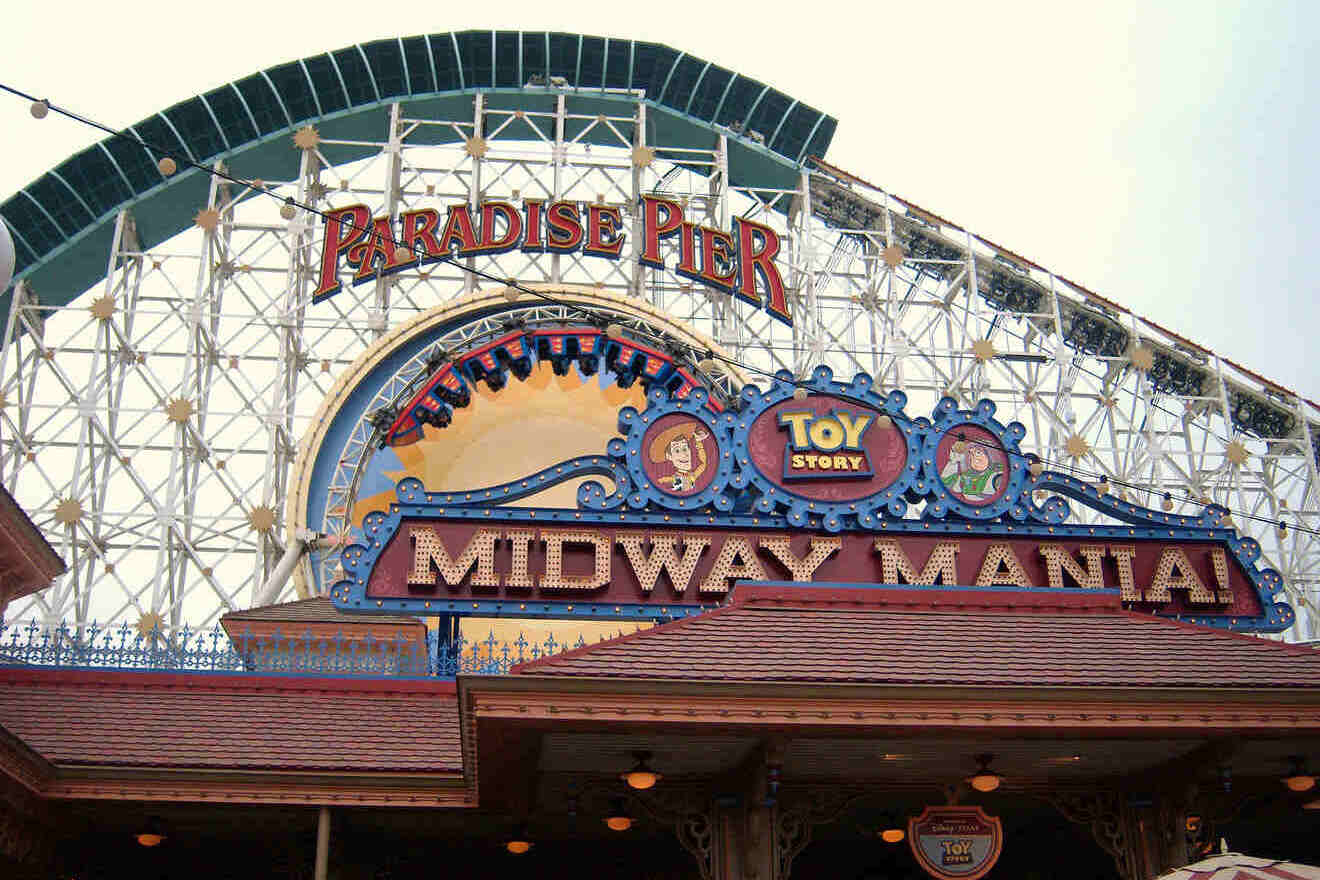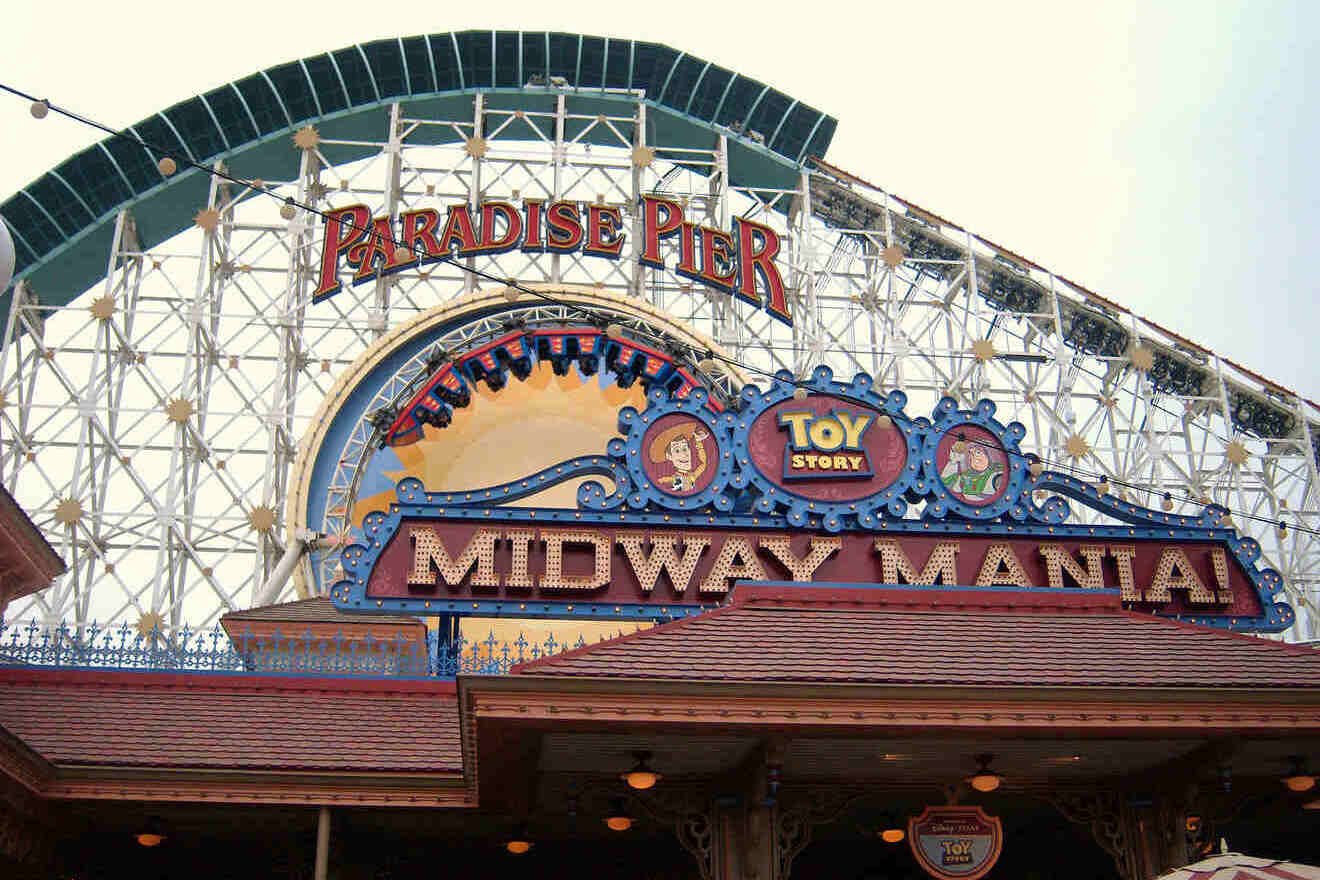 Toy Story Midway Mania! – located in Pixar Pier, this 4D attraction is so fun! Transform into an honorary toy with your other favorites from "Toy Story" in a series of carnival-style games.
No height restrictions.
The Little Mermaid – Ariel's Undersea Adventure – Located in Paradise Gardens Park, take a deep, dark dive into Ariel's world 'under the sea.' I love that this attraction uses popular songs from the movie, making it nostalgic and fun at the same time.
No height restrictions.
Goofy's Sky School – located in Paradise Gardens Park, this is a really fun roller-coaster with Goofy as your pilot.
Height requirement: 42 inches (107 cm). Single rider line available.
Disney's California Adventure Park hosts some amazing events each year:
World of Color – occurs often, but not nightly, so plan ahead. This 22-minute outdoor show features all the best-known Disney and Pixar movie moments projected onto a huge water screen – complete with incredible visual effects – with an exhilarating soundtrack to go along with the show.
Three Kings' Day – January 6, 2024 – Don't miss this annual Christmas season celebration!
Anaheim Ducks Day – Jan. 12, 2023 – All day celebration in California Adventure and Downtown Disney.
Lunar New Year – Jan. 20 through Feb. 15, 2023 (TBD for 2024, but is usually late January through early February). Incredible celebration of the Chinese Lunar New Year, complete with a fireworks/light show display.
BEST PARK FOR: older kids, adults, adventure-lovers
Downtown Disney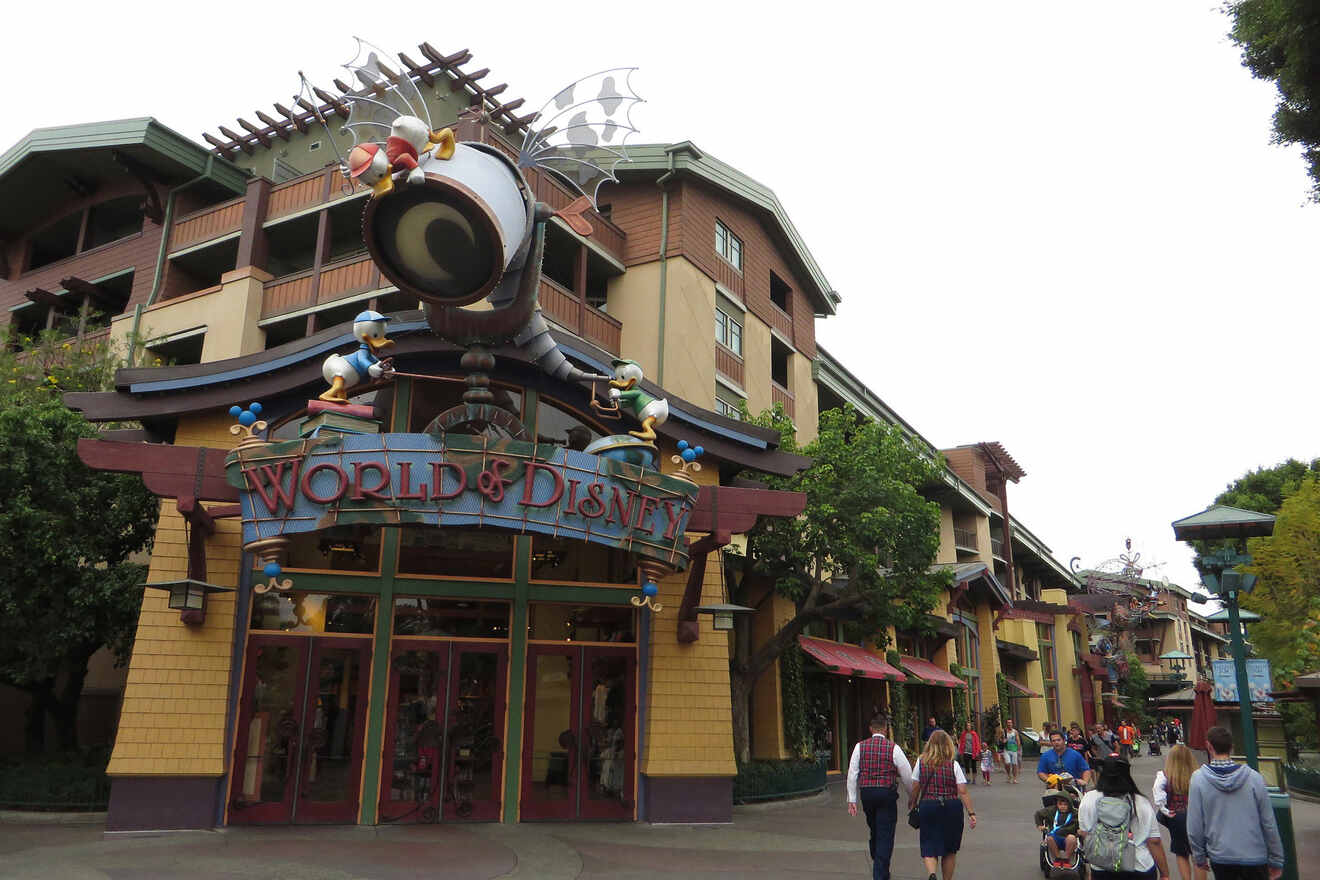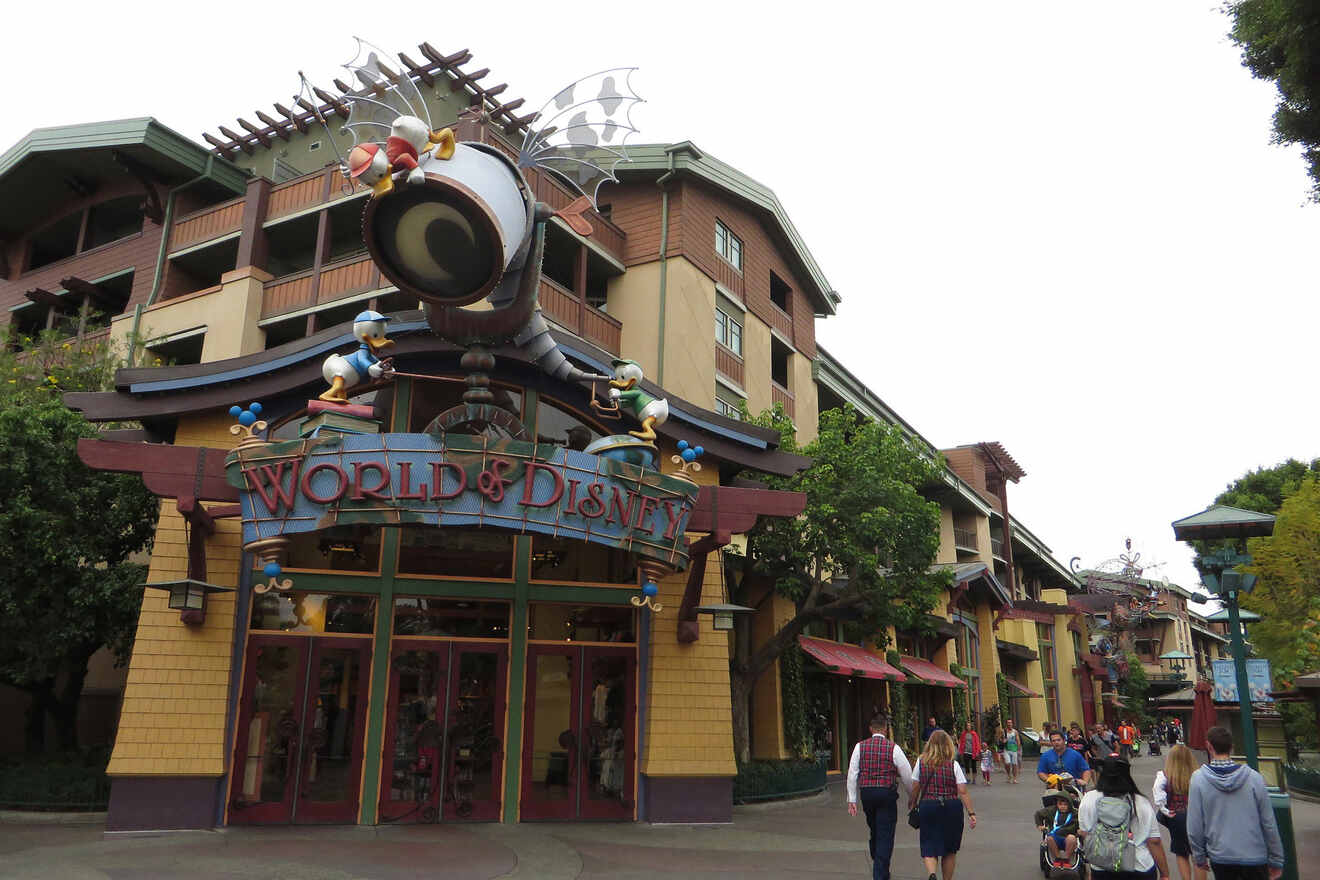 Adjacent to Disneyland Resort and California Adventure Parks, and a quick walk or hop on the complimentary tram service from the parking areas in Disney, you'll arrive at this bustling nighttime entertainment district complete with dining, shopping, and entertainment options.
Tickets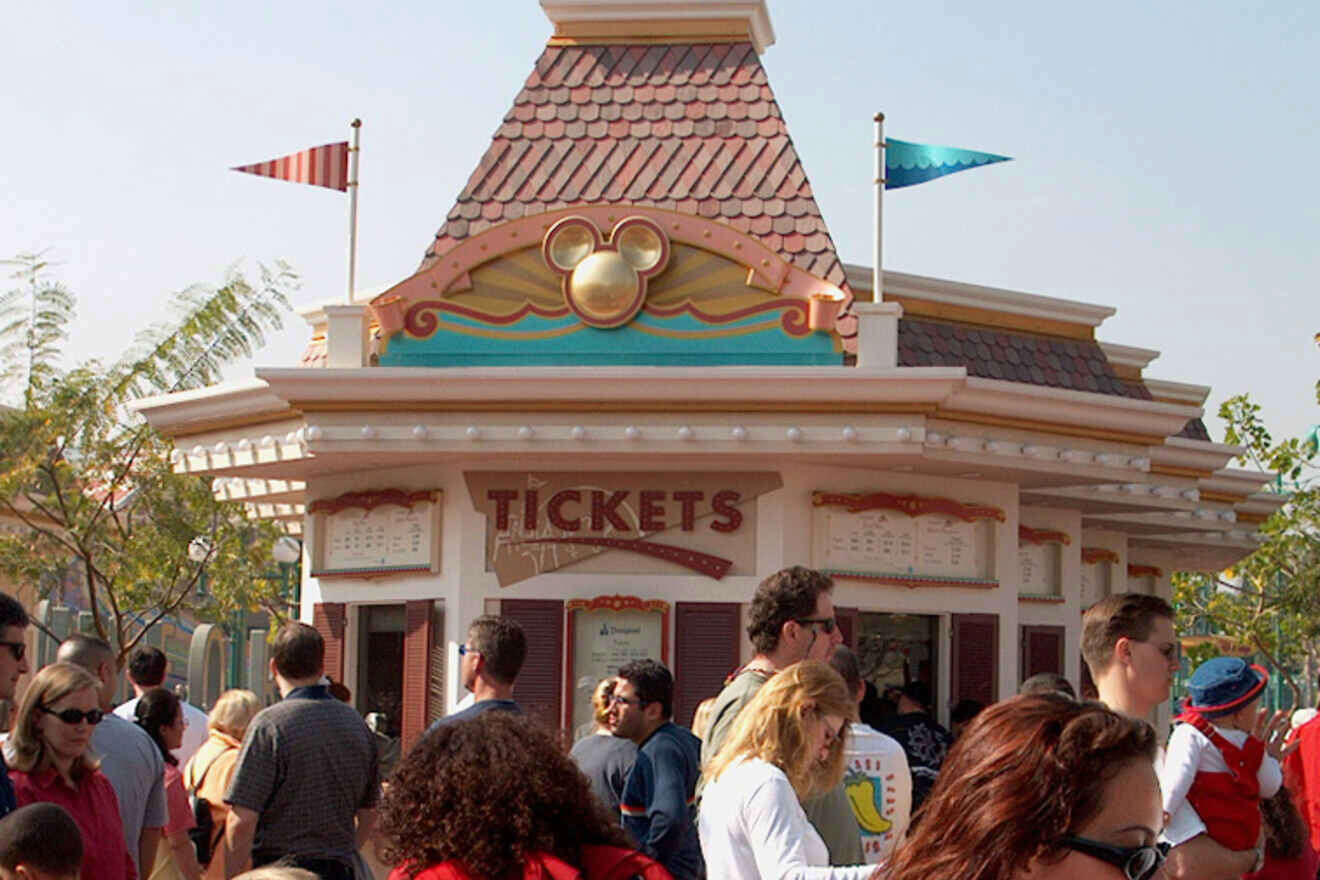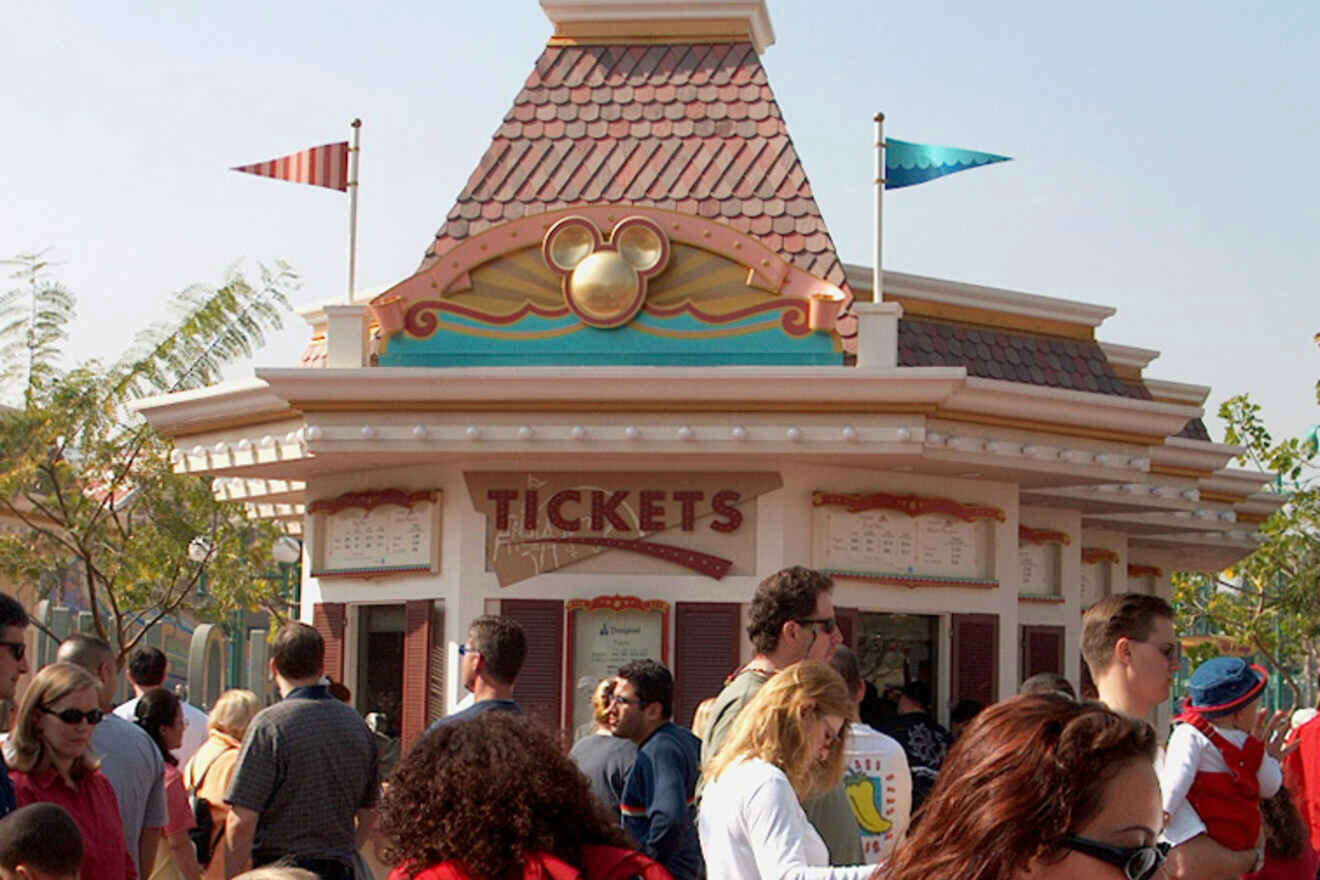 Disneyland Resort offers many different types of tickets, as well as trip packages that include theme park tickets and a hotel stay on Disney Resort property. The multi-day packages are great because they'll save you money and bundle the best of the parks.
Selecting the right tickets for Disney can get confusing with all the options and different price points. I'm here to help you out with all of that!
One Park Per Day Tickets – this is the most standard park ticket you can buy, allowing access to 1 theme park in 1 single day. The more days you book, the lower the price per day. Starting at US$104 per person.
Park Hopper Tickets – park hopping is a great way to maximize your time at Disneyland Resort Park. With a park hopper ticket, you can visit both parks in a single day. Like one park per day ticket, the more days you book, the more money you will save $. Starting at US$65+, in addition to the standard ticket price.
Genie+ Tickets – allow you to skip the lines at the parks' best attractions, giving you time windows for arrival to beat the crowds. Also provides you with concierge service for your park planning and dining reservations. Starting at US$25 per ticket per day.
Klook – you can also purchase Disneyland tickets at Klook, where you can often find some really good deals, on average, US$10 – US$20 less per ticket package.
Expedia – another great option is purchasing Disneyland tickets through Expedia, which often runs deals and promotional packages for the whole family.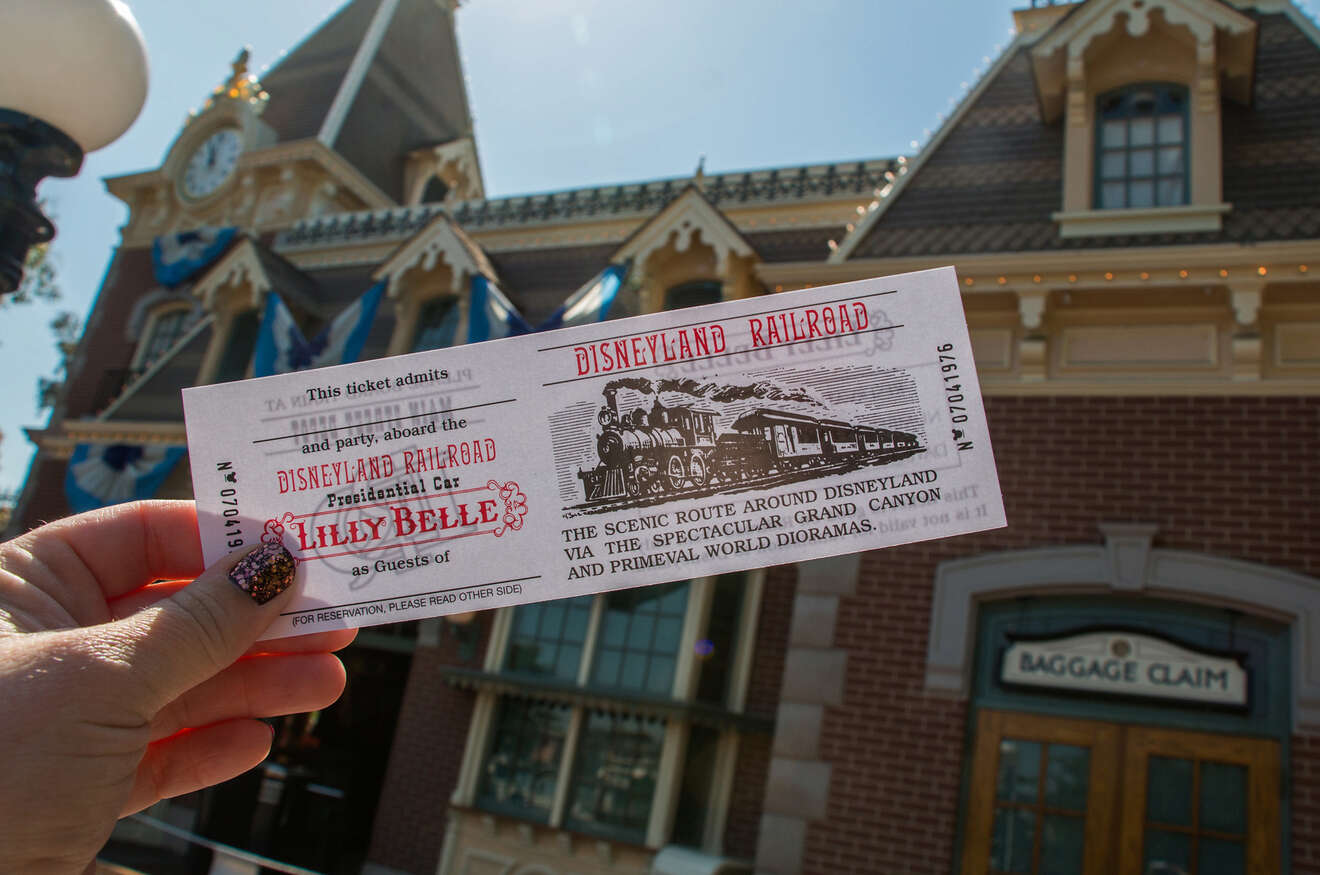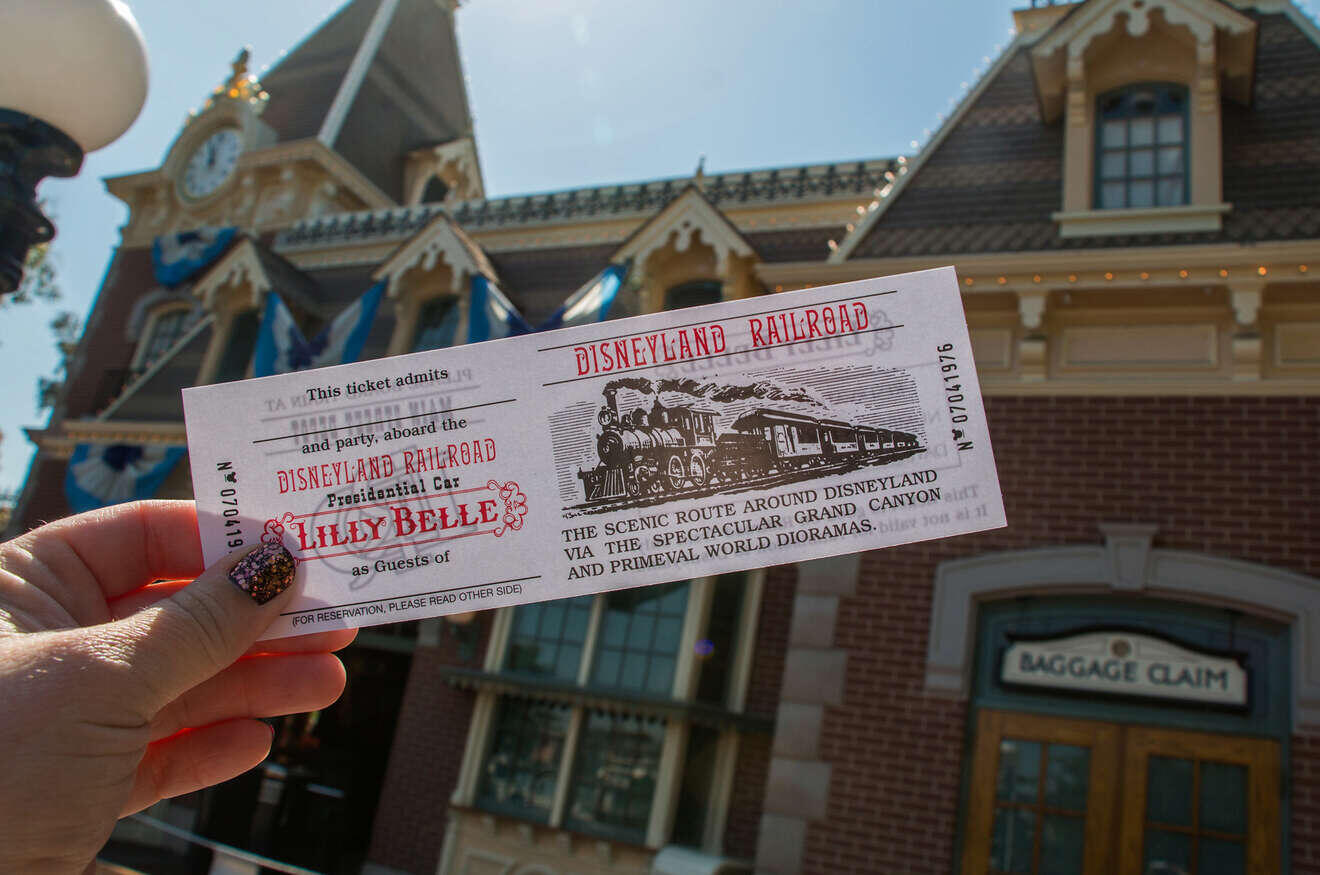 Unlike Walt Disney World in Orlando, which is expansive and requires multi-day tickets, you can do both Disneyland Park and California Adventure within 1 day. With that said, I highly recommend you take at least 2 days to enjoy both parks.
Park Hopper tickets are definitely worth the $, especially if you're pressed for time!
NOTE: ticket prices fluctuate based on the park, date of visit, and number of days. The more days booked, the more you will save on park tickets. You may see Tier selections as well when purchasing – Tier 0 being the cheapest ticket up to Tier 6 being the most expensive based on popular dates and holidays. Below's chart rates are for Tiers 0 – 3.
Your Disneyland tickets will be booked for a specific date, so no need to make prior theme park reservations for entrance. You should make advance reservations for Genie+ and Lightning Lane.
| | | | | | | |
| --- | --- | --- | --- | --- | --- | --- |
| | Adult entrance | Kids entrance  | Park Hopper | Genie+ | Cancelation policy | |
| Official website | US$104+ | US$98+ | US$65+ | US$25+ | Non-refundable | Buy tickets |
| Klook | US$102+ | US$96+ | US$67+ | N/A | Non-refundable | Buy tickets |
| Expedia | US$111+ | US$104+ | US$68+ | US$25+ | Non-refundable | Buy tickets |
Fast track/Genie+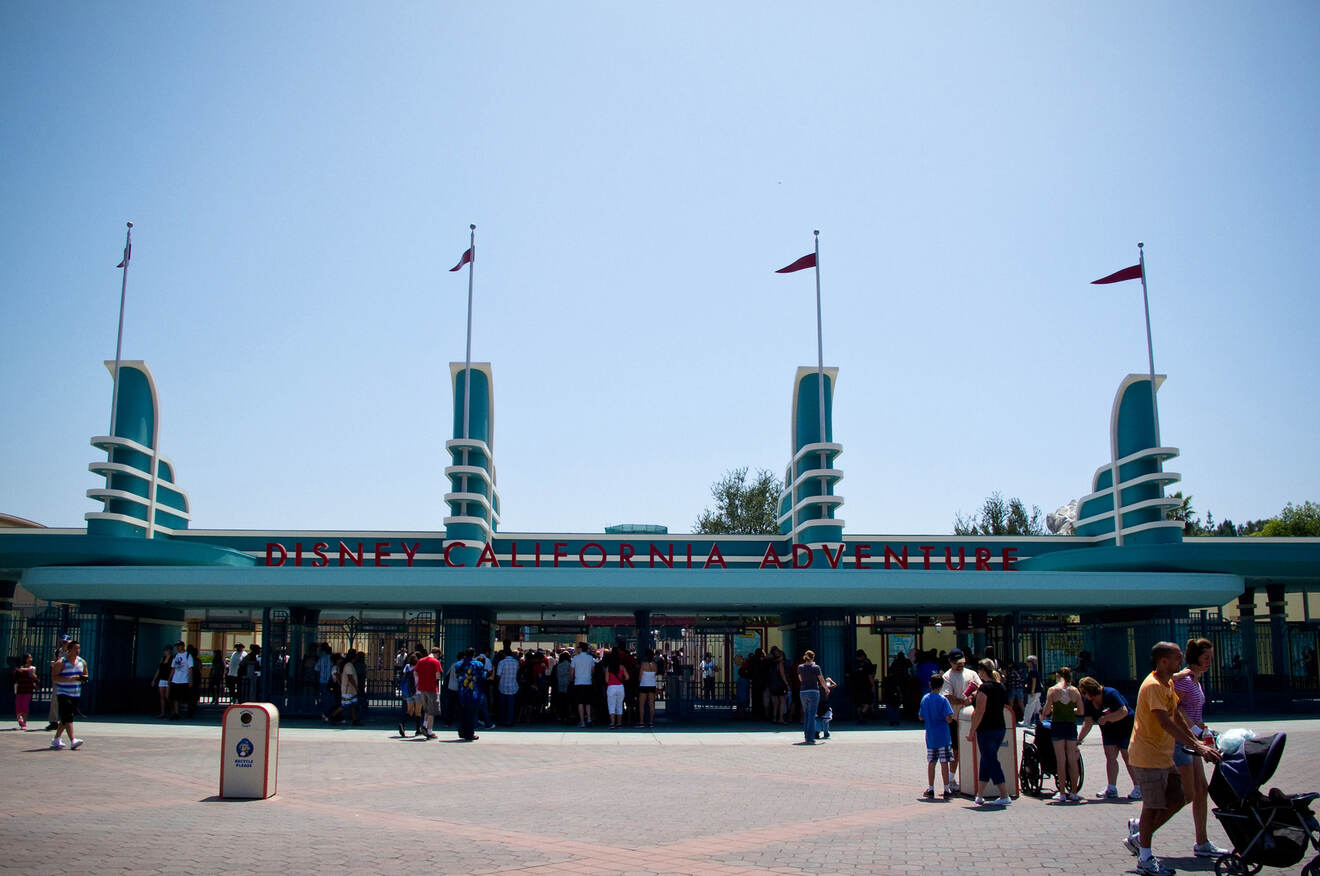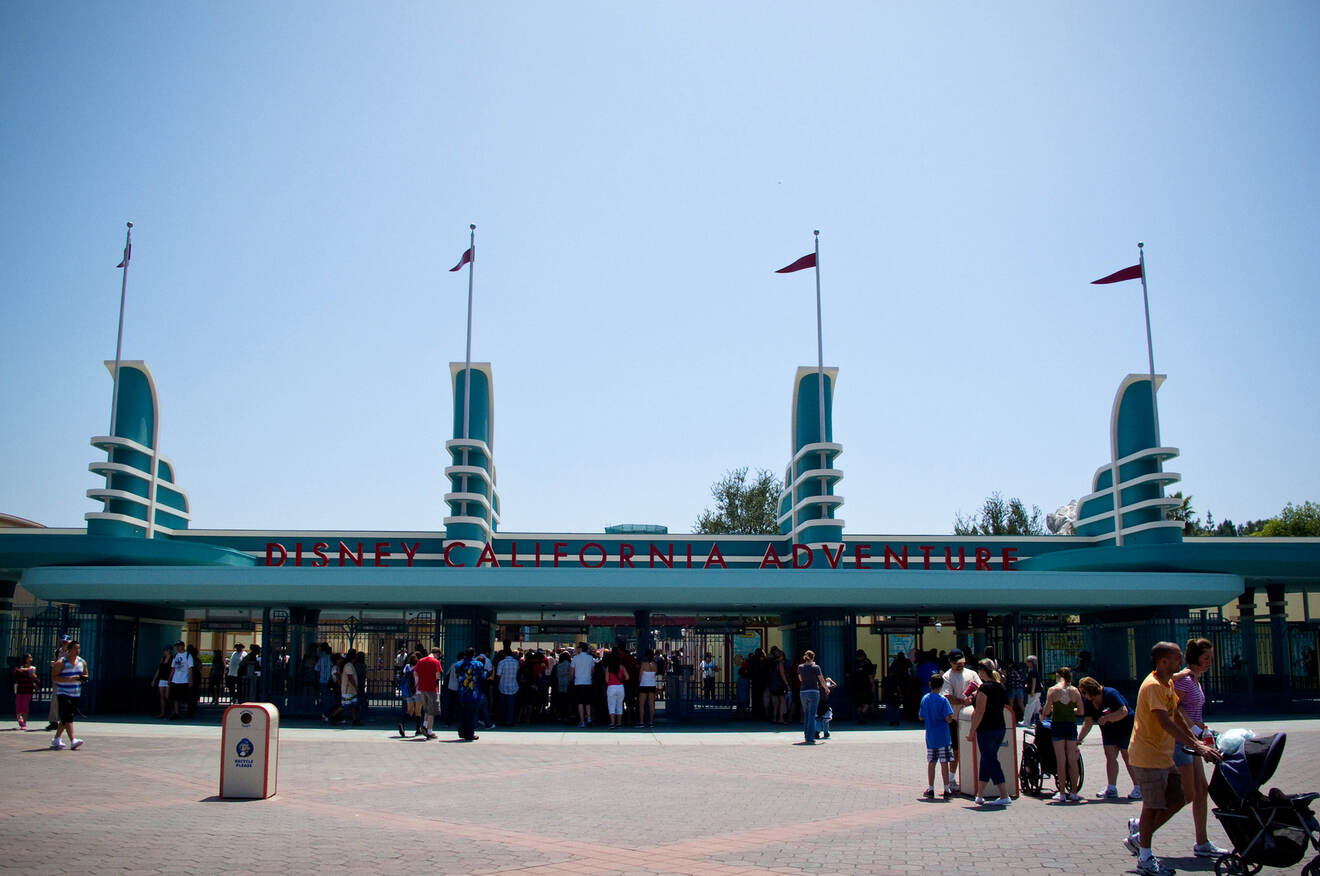 No one likes waiting in line on their trip to Disneyland, especially when the excitement is pumping and the wait time reads '3 hours'.
While FastPass has been retired at Disneyland, they've introduced the new Genie+ program to take its place.
Genie+ acts as a FastPass-type program and gives you access to quicker lines on 15 popular attractions in both Disney parks. In addition, you can pay to skip the line completely for certain super-popular attractions with Individual Lightning Lane, a skip-the-line pay-per-ride option.
Ways to skip the lines to the rides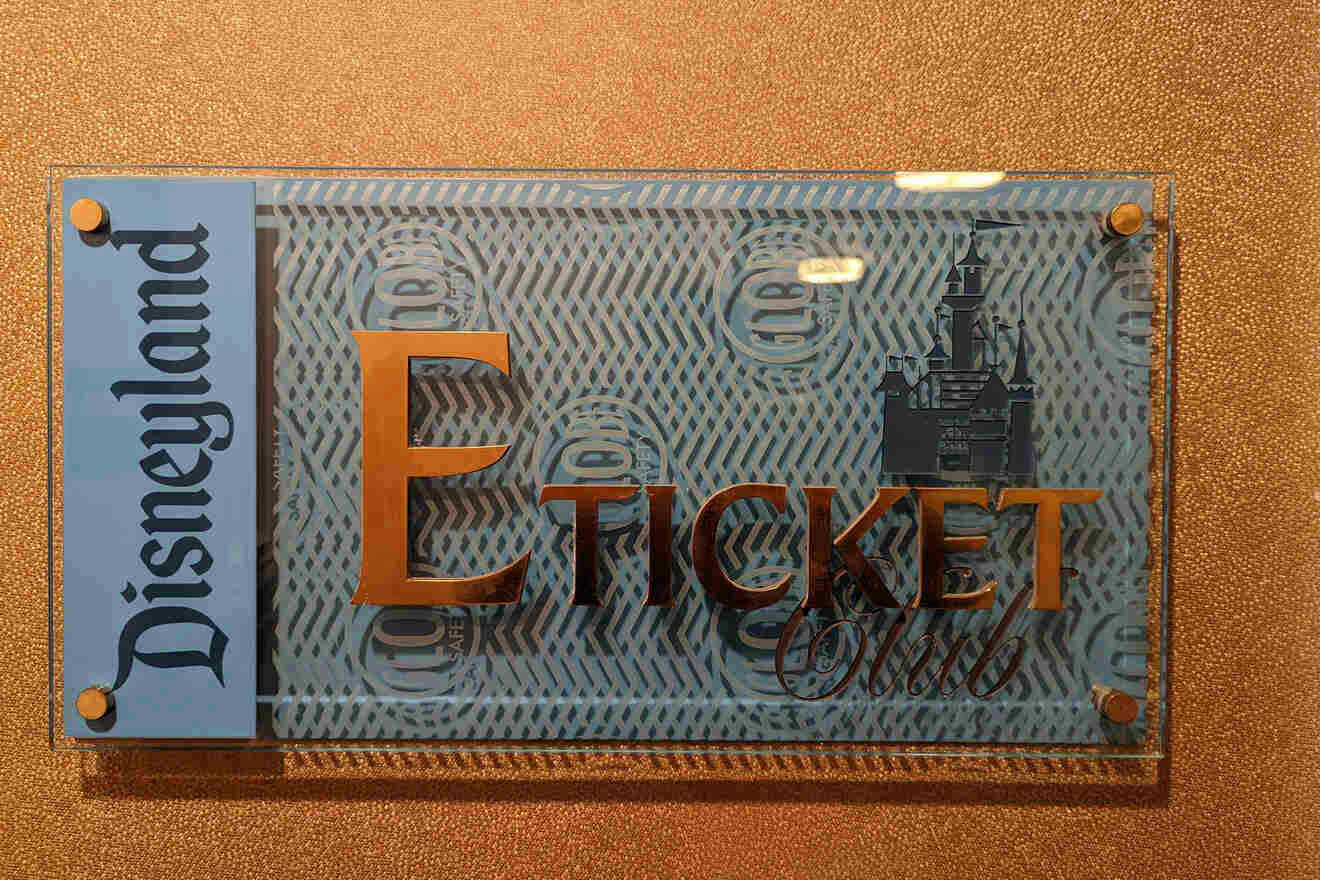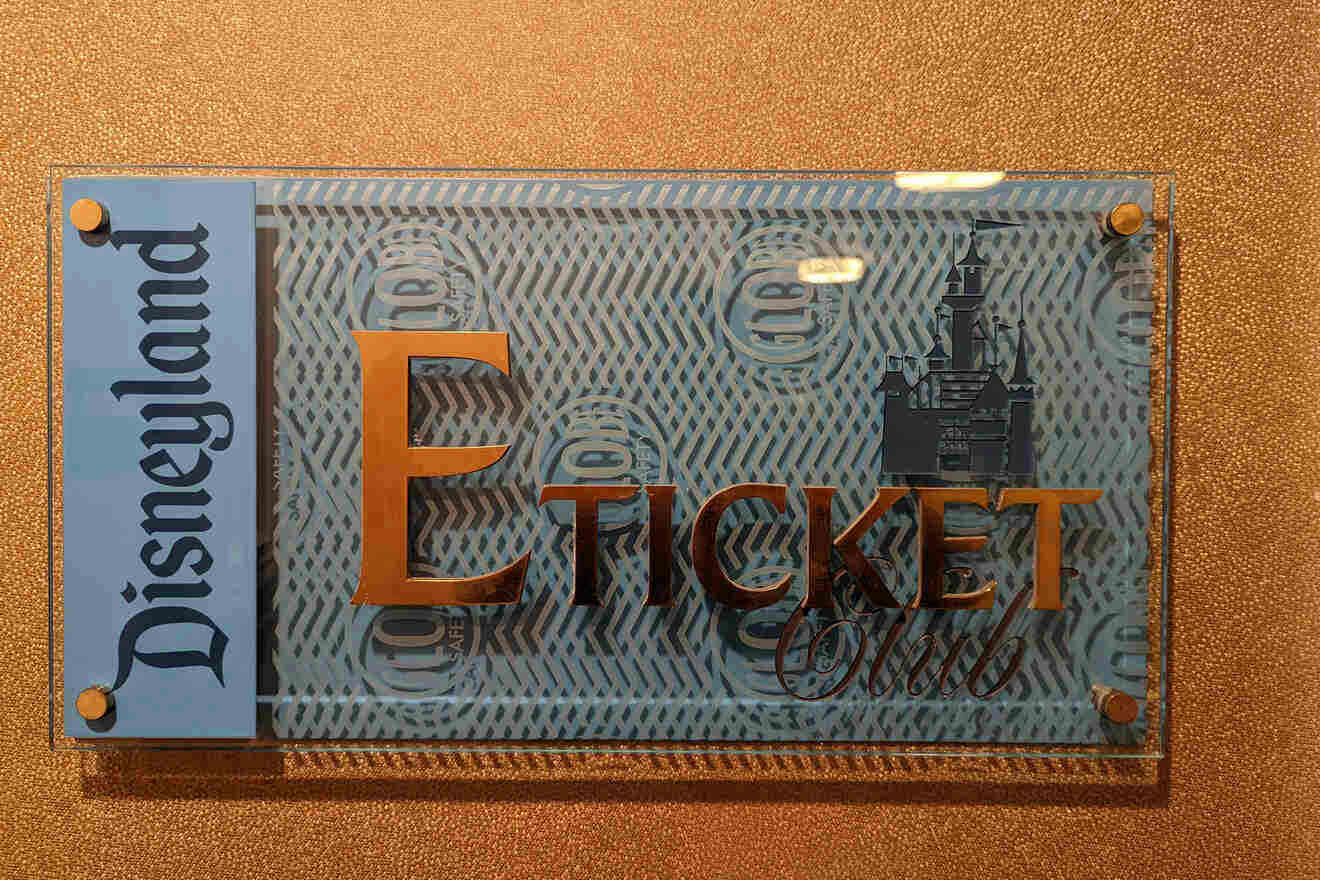 If you're a first-time visitor to Disneyland, I highly recommend you download the official Disneyland App so you have on-the-go access to all the info you need for your visit to Disneyland and your Disneyland vacation planning.
You'll want to link your credit card and your Disneyland tickets on the Disneyland app. Remember, when you buy Disneyland tickets, you'll want to purchase tickets in advance so you are ready to go with your Disneyland planning.
On your Disneyland trip, you'll want to maximize your time on the rides instead of on the lines. So, below, you'll find a few ways to accomplish just that:
Genie + is the ultimate VIP experience at the park, allowing you to skip lines at the most popular attractions all day long.
Lightning Lanes are available for select popular attractions, and you can pay to skip the line.
Single Rider Lines are separate lines for guests willing and able to ride alone.
Rider Switch is available for rides with height restrictions, this allows parents with young children to take turns riding while the other waits with the child.
Magic Morning Early Entry/Extra Magic Hours – if you're staying at an official Disneyland hotel, you can get early entry to the parks, getting you access to much shorter lines.
Mobile food ordering – lines at the concession stands and restaurants can get a bit nutty at the parks, so I recommend the Disneyland app to place food orders in advance at participating restaurants.
When to visit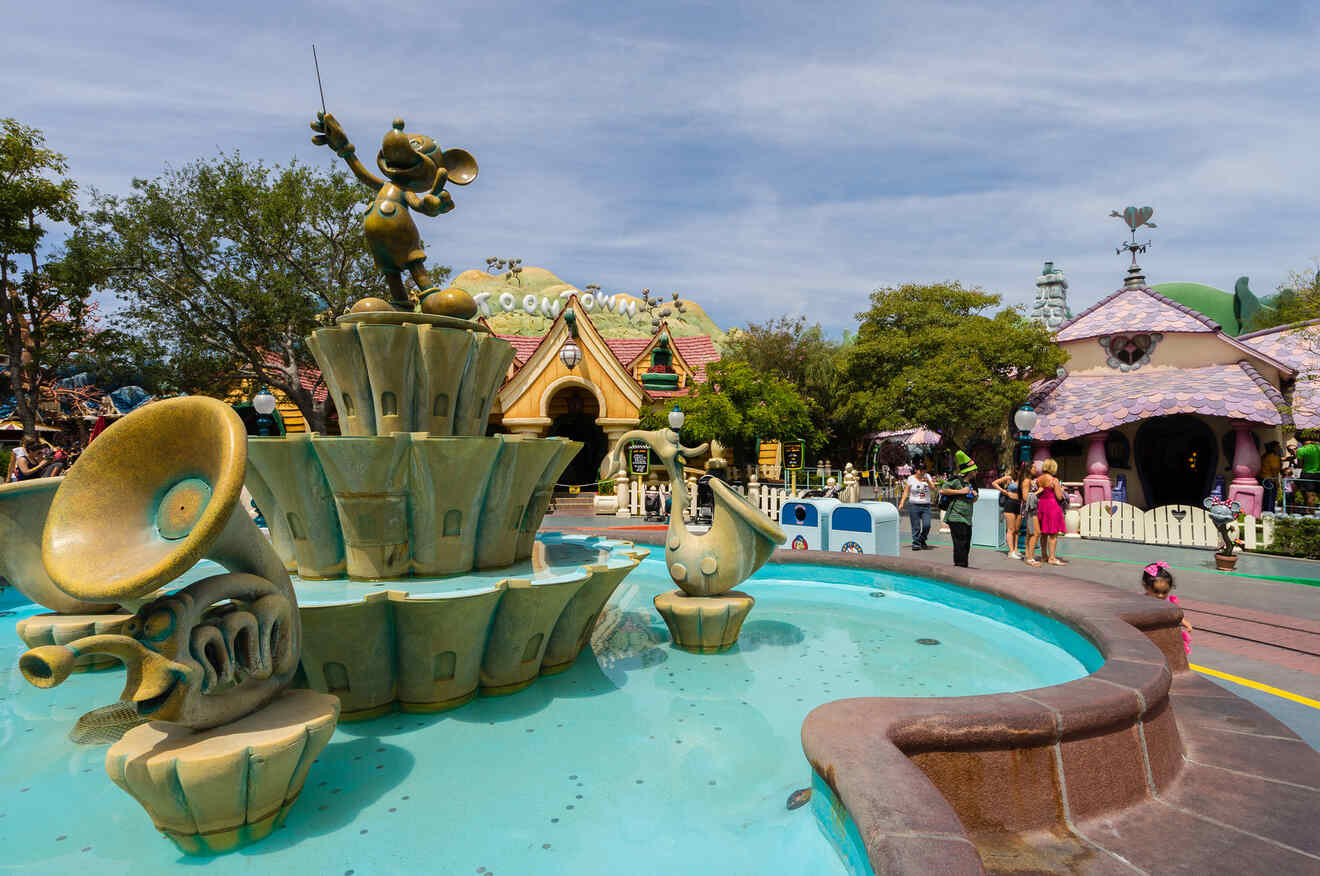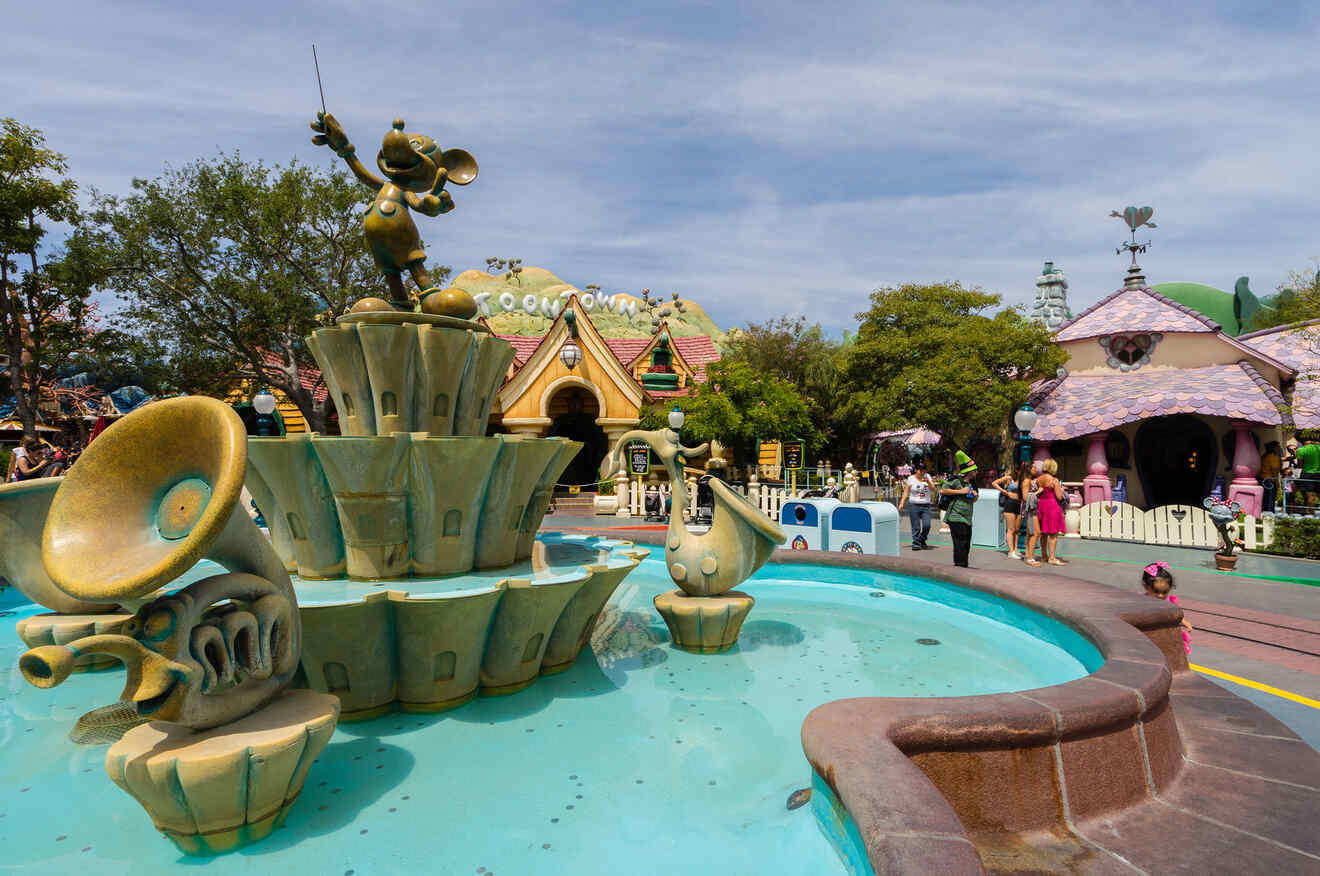 In my opinion, avoid the summer months for your trip to Disneyland at all costs! It's super expensive (ticket prices are quite a bit higher), the park is mobbed, and the sun is hot. 
Opt instead for quieter, cooler months like September and October (avoid Labor Day and Halloween week's Oogie Boogie Bash), December/January (avoiding the holiday season), and April/May (avoiding Spring Break, Easter, & Memorial Day).
NOTE: advance Disneyland planning is important to save $$$. Keep in mind weekdays, Mon – Thurs, tend to be less expensive (as are non-summer months), but they also have more limited park opening and closing hours.
Where to stay in and near Disneyland
There are so many great Disney hotels and resorts near Disneyland, and some are even within the park itself! I have broken down some of the best options for every budget, with prices ranging from US$150 and up.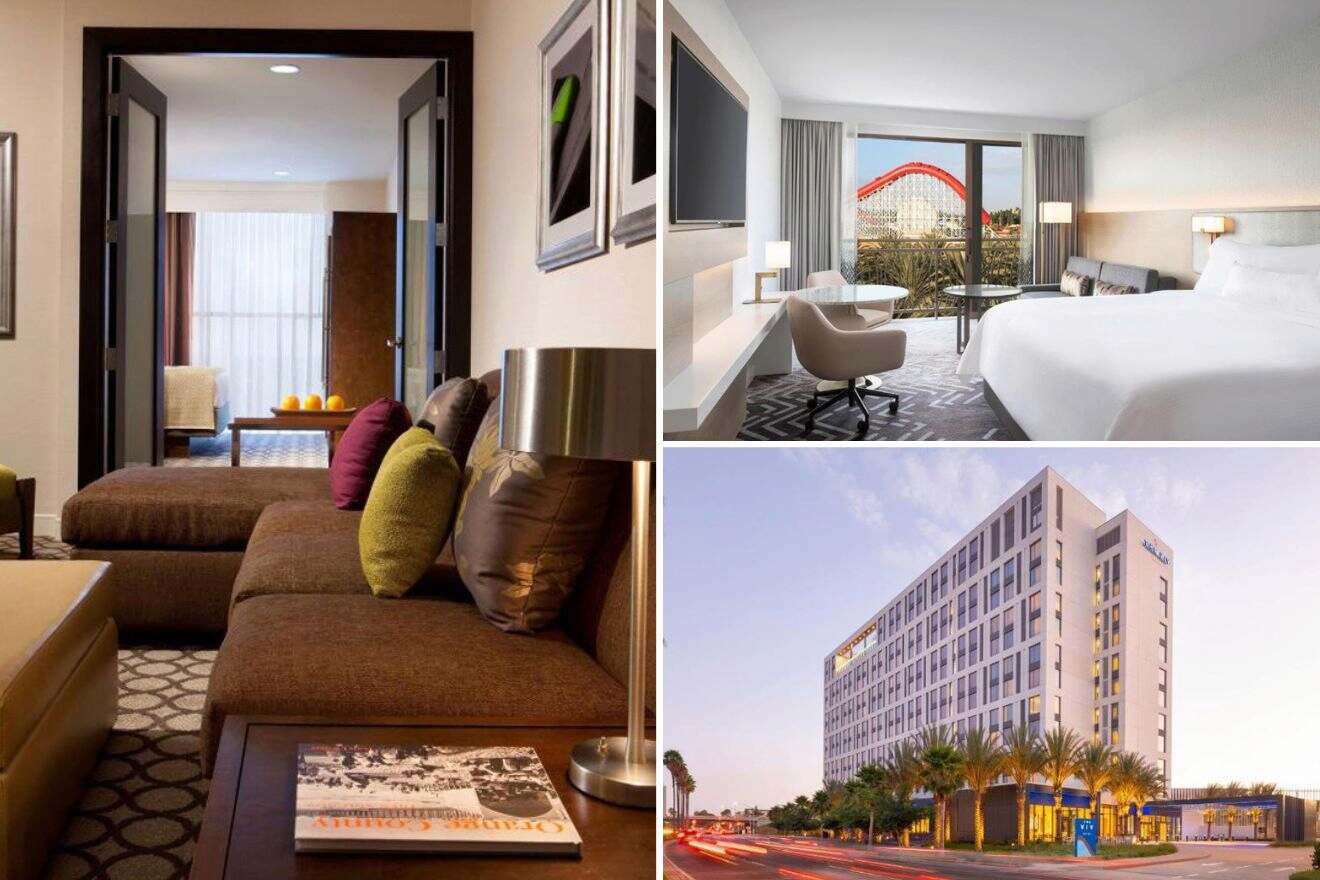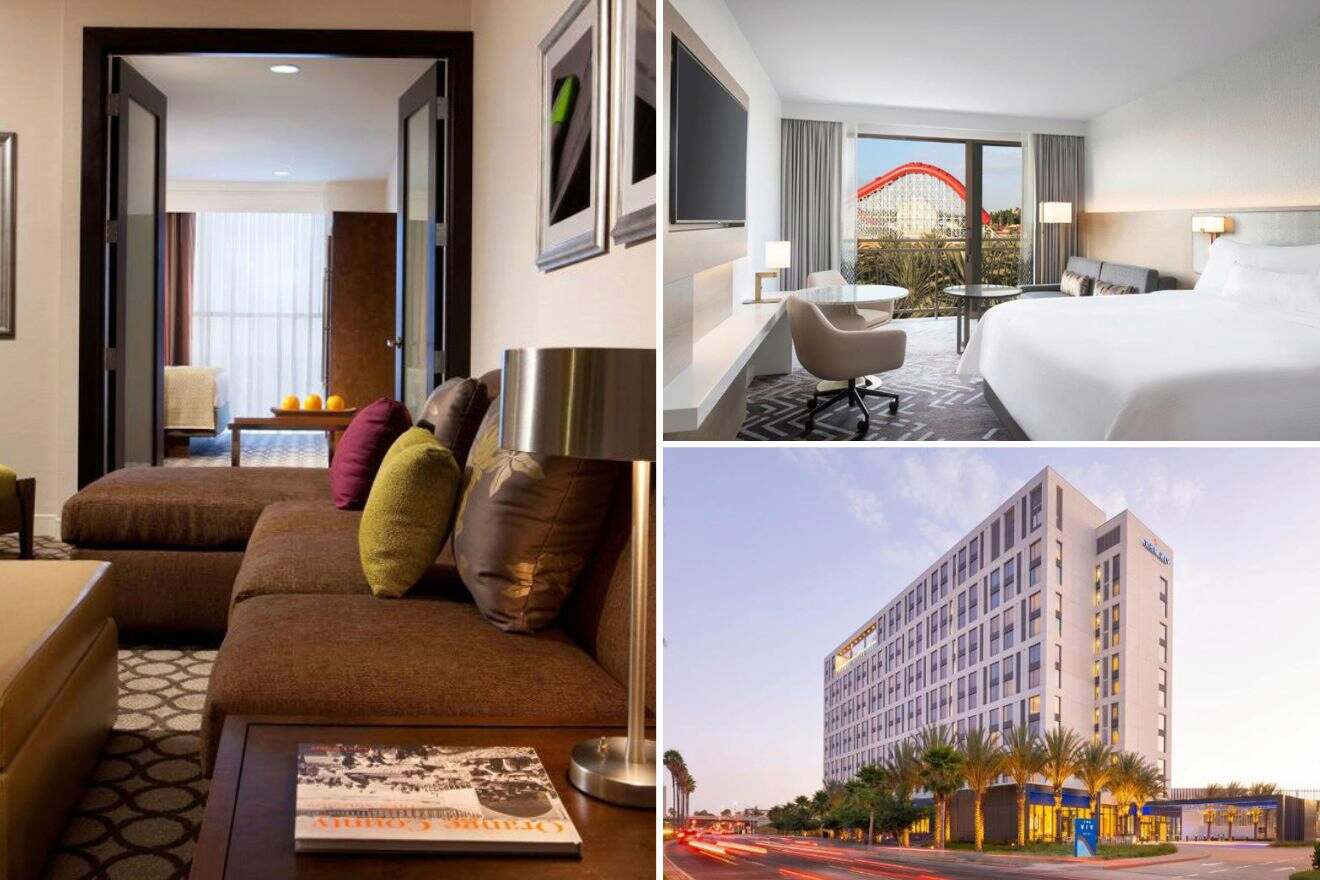 Luxury (US$350 and up)
The Westin Anaheim Resort – this luxury option minutes from Disneyland has large, modern rooms, a gorgeous outdoor pool deck, and a shuttle service to Disneyland.
Disney's Grand Californian Hotel & Spa – one of the most iconic Disney hotels, Disney's Grand Californian Hotel & Spa is a luxury Disney Resort within the park. Enjoy the enchantment of this Disneyland hotel with character dining experiences and a complimentary shuttle to the park.
Mid-Range (US$200 – US$350)
The Viv Hotel, Anaheim, a Tribute Portfolio Hotel – a beautiful hotel option in Anaheim, complete with a sparkling outdoor swimming pool, on-site fitness center, and a convenient location only 2.1 miles (3.4 km) from Disney California Adventure.
JW Marriott, Anaheim Resort – a stunning resort, you'll love the swanky outdoor pool area complete with comfy lounges, an on-site restaurant, and perfectly situated only 1.7 miles (2.6 km) from Disney California Adventure.
Budget (up to US$200)
Holiday Inn Express Fullerton-Anaheim, an IHG Hotel – a wonderful budget option only 15 minutes drive from Disneyland. Complete with a refreshing outdoor swimming pool, comfortable rooms, and free American-style breakfast.
Hyatt Regency Orange County – you'll love this affordable option with 2 outdoor swimming pools, an on-site restaurant, and conveniently located only 1.5 miles (2.4 km) from Disneyland. Also, the hotel offers shuttle services to the park.
If you're looking for more options with a larger budget range and a shuttle to and from Disney, check out our post on the best Disneyland hotels with shuttle service.
Where to eat
After a few rides, you're bound to find yourself hungry in the parks. You'll have convenient quick-service vendors around Disney, but if you're looking to sit down, here are a few of my top recommendations.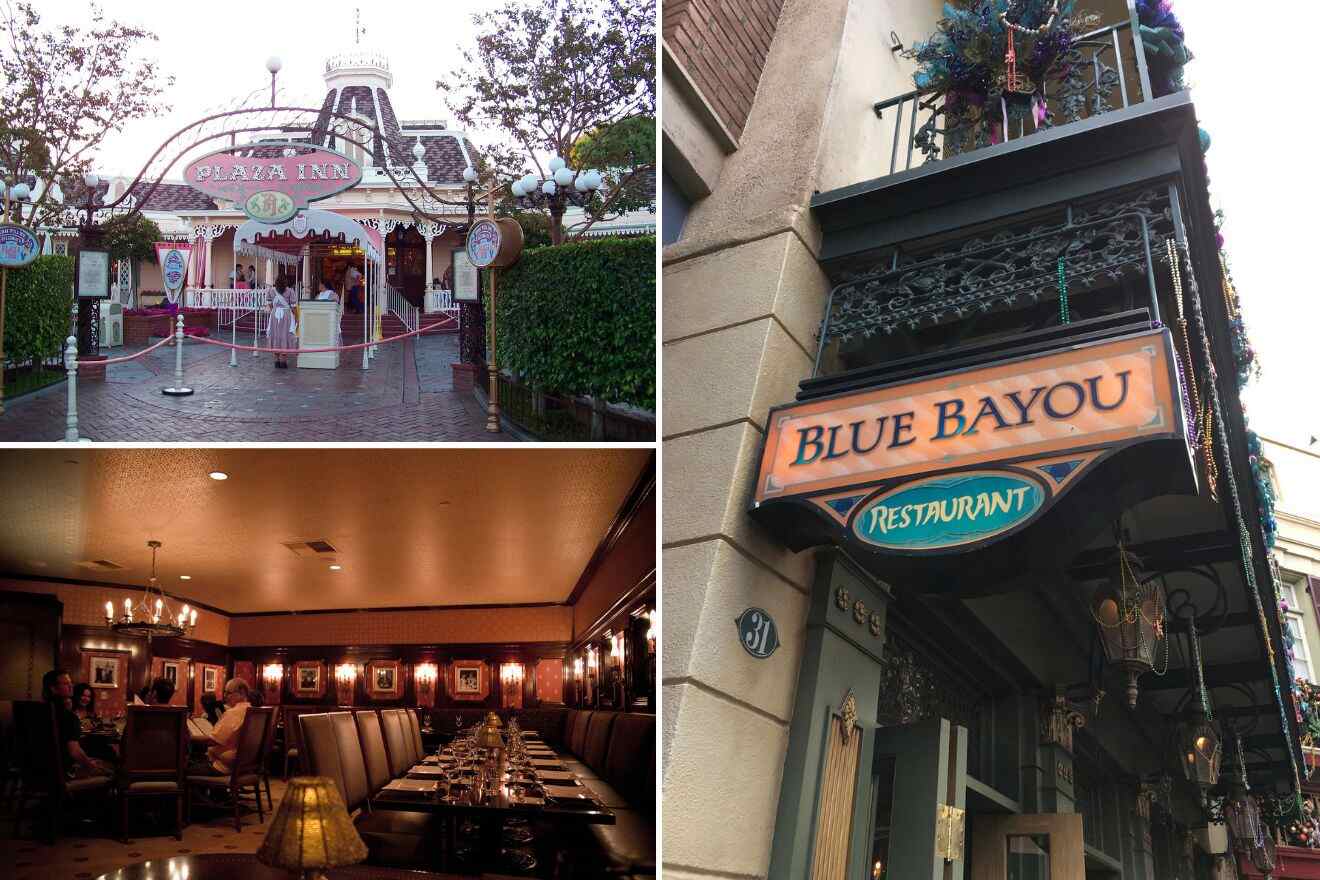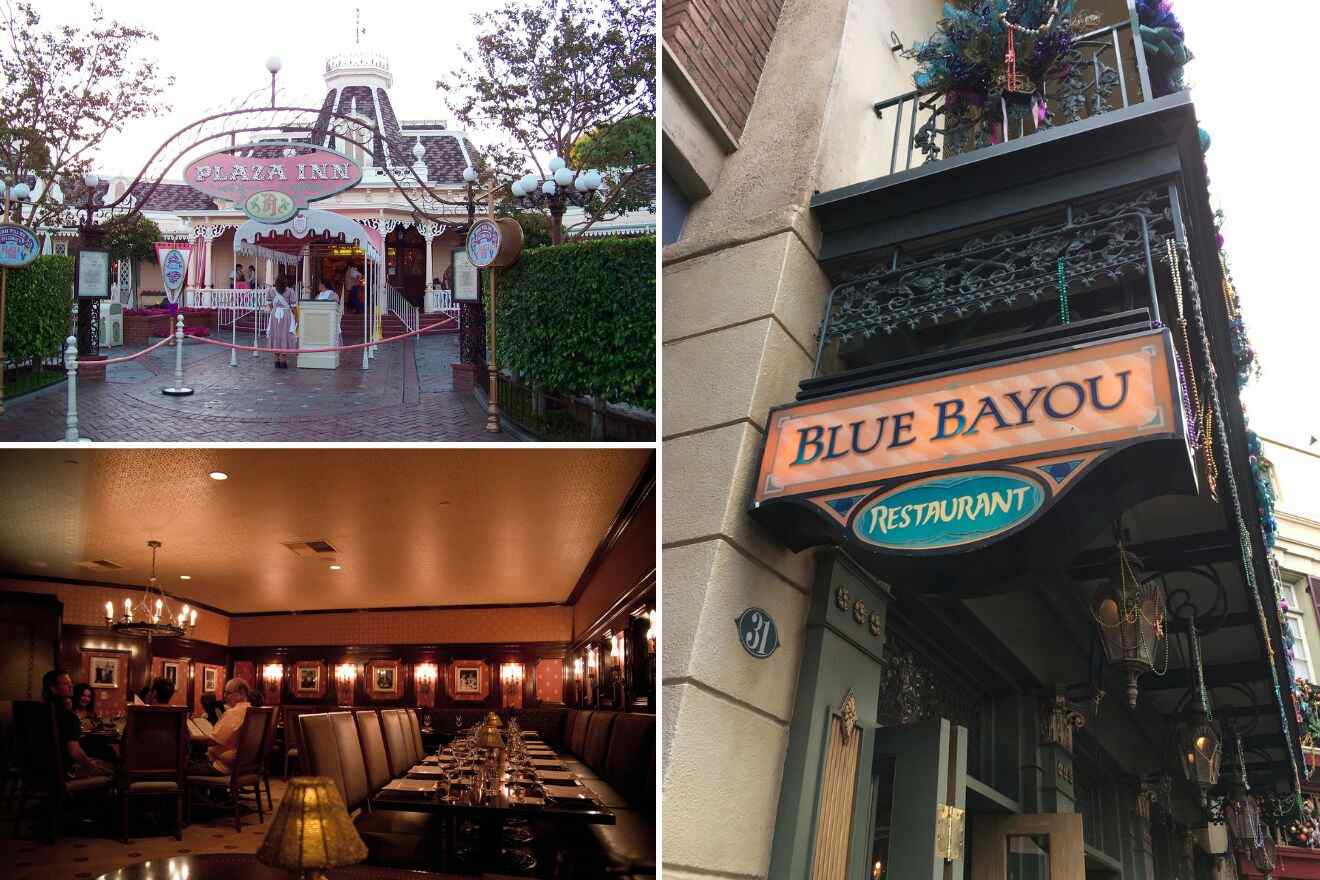 Plaza Inn – located on Main Street in Disneyland, this is the quintessential Disney restaurant, with the opportunity to meet the Disney characters right at your table. You'll enjoy the American-style buffet breakfast in this Victorian-themed setting, perfect for the whole family. A valid park ticket is required, and dining reservations are highly recommended.
Blue Bayou Restaurant – located inside Disneyland's Pirates of the Caribbean attraction, this New Orleans-inspired restaurant features amazing views of the ride's 'bayou' while serving mouth-watering Creole and Cajun-inspired cuisine. A valid park ticket is required, and dining reservations are highly recommended.
Carthay Circle Restaurant – located in California Adventure, this awesome restaurant serves yummy dishes with a touch of Hollywood glamor. The menu is California-style cuisine with a creative twist. The restaurant's interior pays tribute to the iconic Carthay Circle Theatre, where "Snow White and the Seven Dwarfs" premiered. A valid park ticket is required, and dining reservations are highly recommended.
Lamplight Lounge – situated on Pixar Pier in California Adventure, this vibrant restaurant is inspired by the storytellers of Pixar Studios with famously-named dishes from the films. Bonus: the view of Paradise Bay from the patio is jaw-dropping. A valid park ticket is required, and dining reservations are highly recommended.
Costs & how to save money while visiting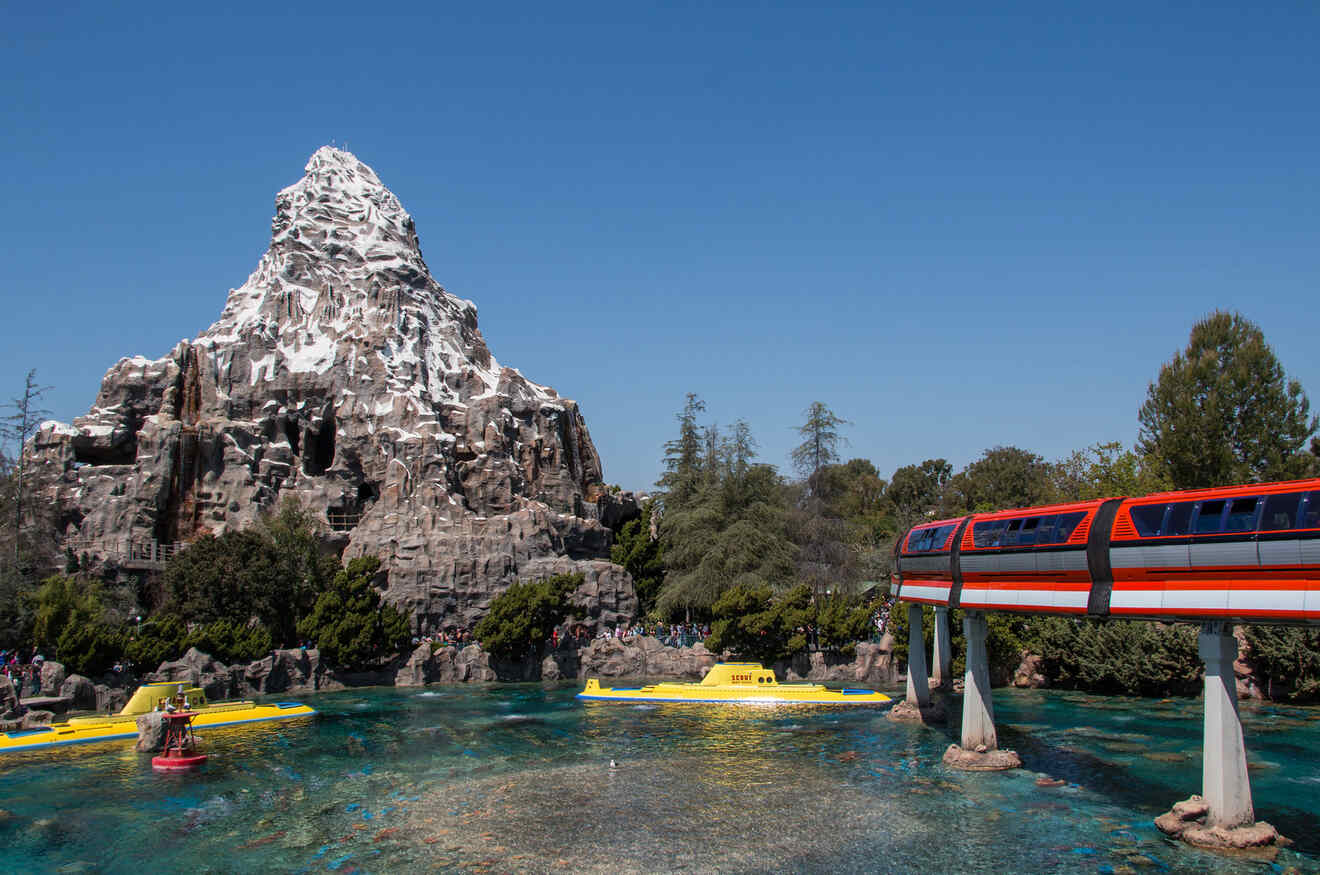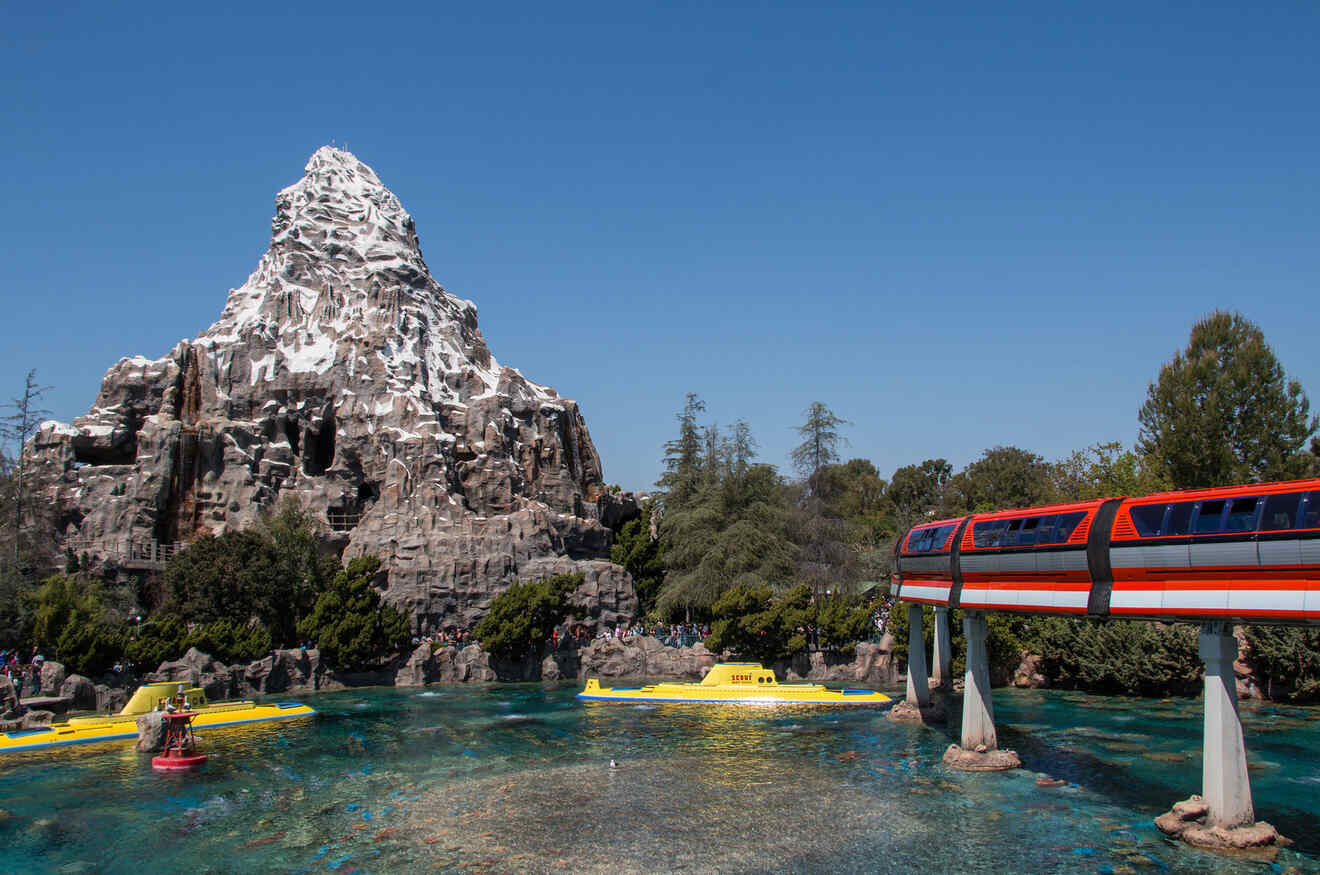 Disneyland & California Adventure costs can add up quickly when you factor in multiple family members. Below I've broken down some general costs for you, so your Disney planning can be precise.
Average cost per day at Disneyland per person: US$169 (Admission US$104 + Park Hopper US$65)
Average total cost for a weekend at Disneyland for a family of 4: US$1,000/day
Extra expenses (ride jumping, transportation, food, lockers, parking): US$150
Additional ways to save $$$:
Pack snacks
Skip the rental car and take free hotel shuttles instead
Travel during the off-season on off-peak weekdays
Getting around the park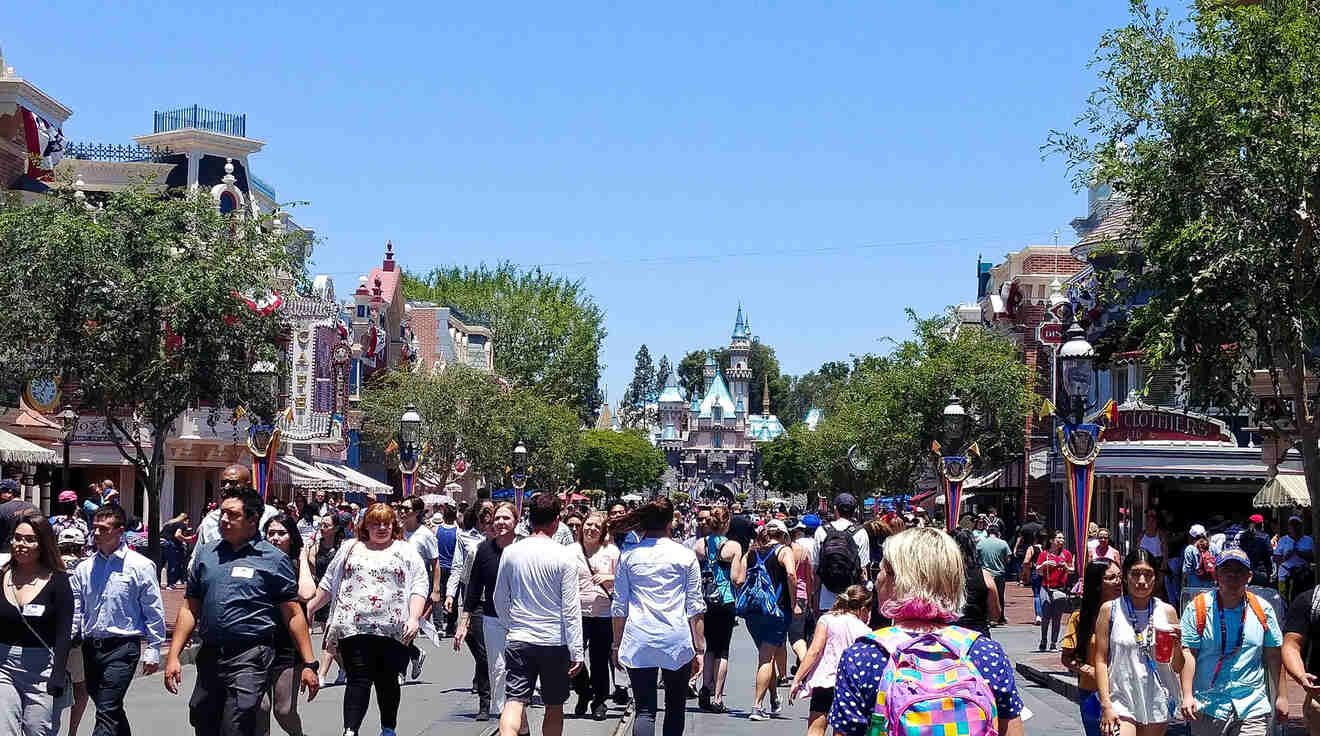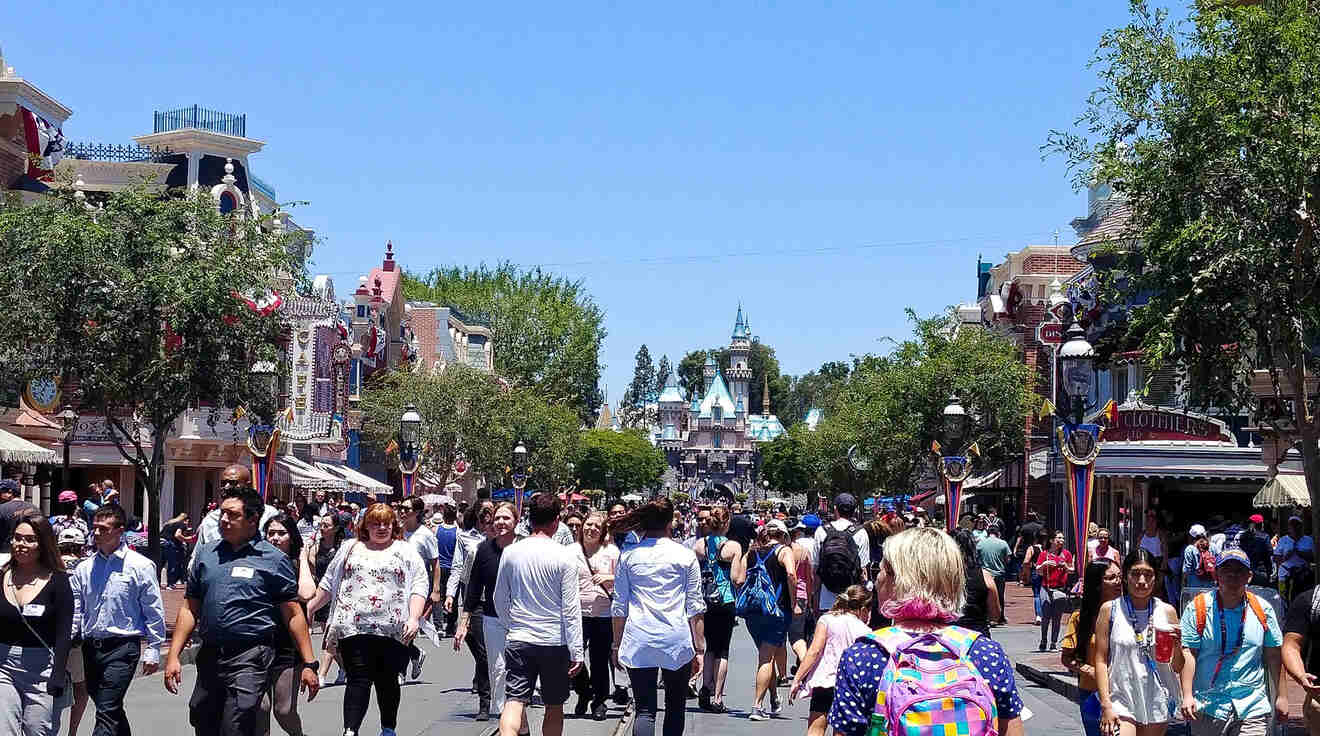 Disneyland consists of 2 main parks: Disneyland Park and Disney's California Adventure Park, along with the Downtown Disney area. You'll find that each park is split into themed lands or areas that we discussed in the Park Overview section.
Unlike Walt Disney World in Orlando (see our complete guide here), which runs on monorails and shuttle buses between the parks and resorts, Disneyland California is completely walkable.
Most of the Disneyland Resorts within the park are connected to the parks via Downtown Disney – and all are within a short walk.
Parking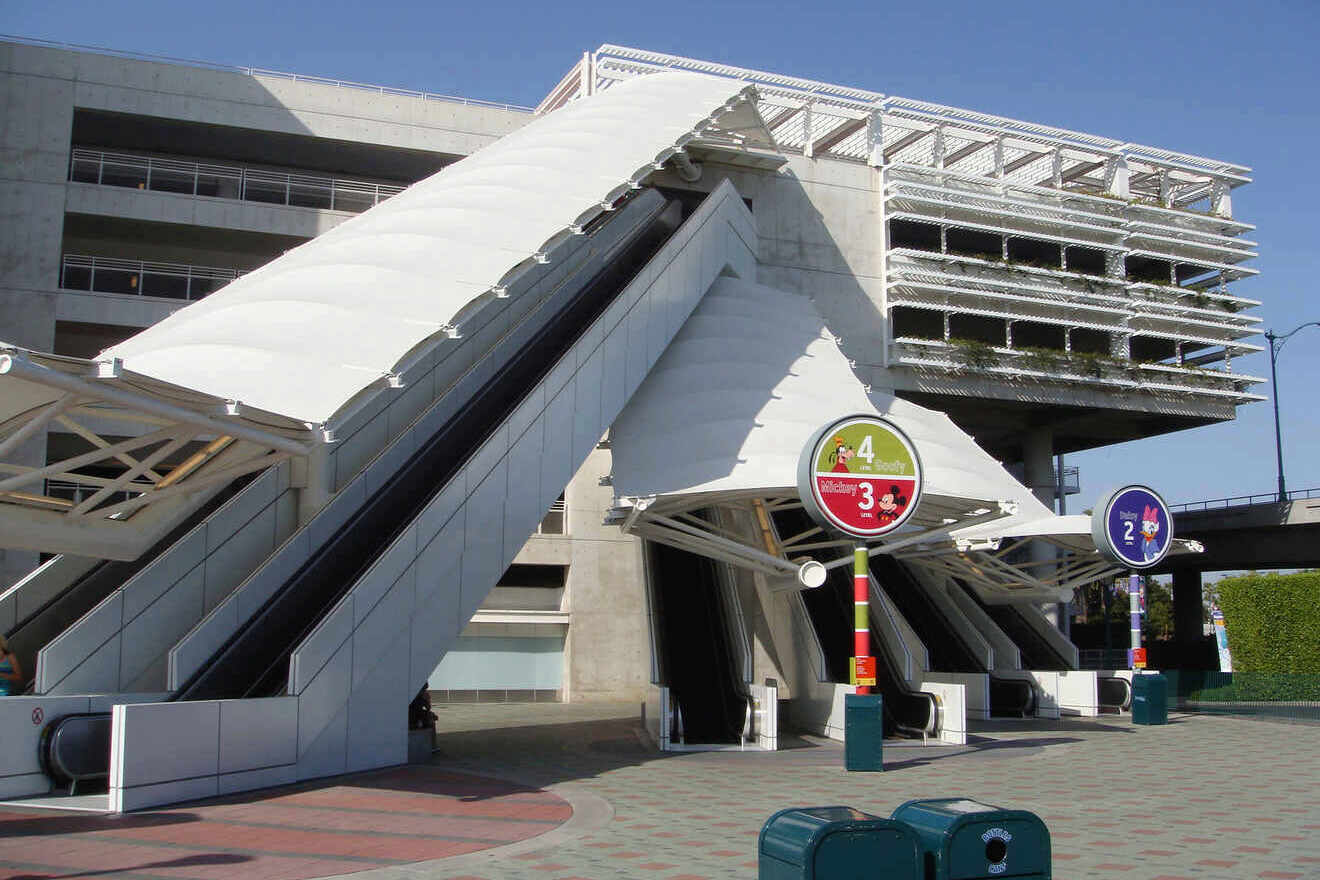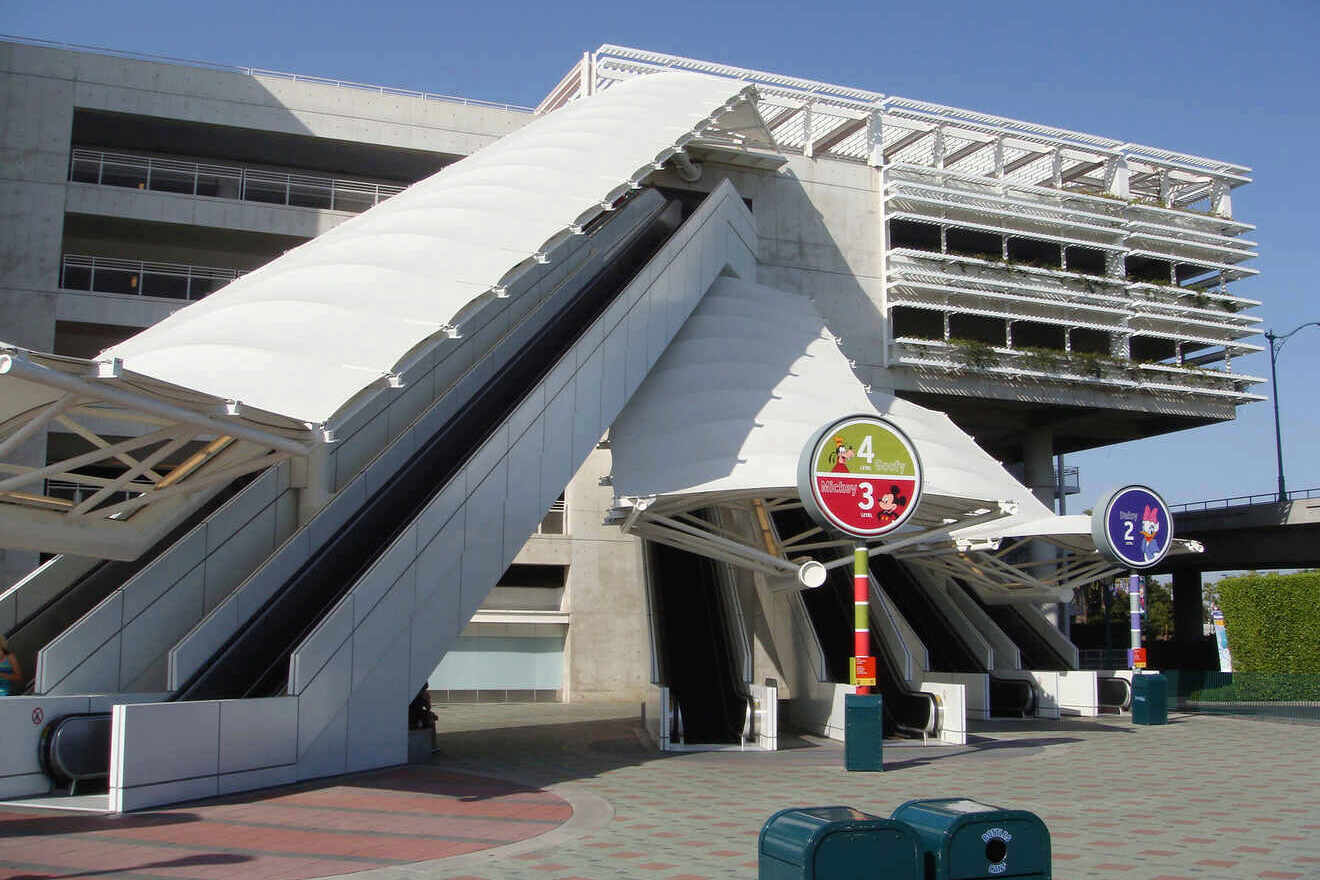 If you have your own car or a rental car and prefer to drive, there is parking at all the major entrances to the parks.
Standard parking: US$30 per day for cars and motorcycles.
Oversized vehicle parking: US$35 per day for vehicles that exceed standard size limits.
Preferred parking: US$50 per day, getting you closer to the parks' main entrance.
You only need to pay for parking once per day, even if you park hop.
Also, Disneyland offers a complimentary shuttle service for those who would prefer a comfortable ride, the Disneyland Resort Express, which transports you between the parks and the 3 Disney Resort hotels.
Packing list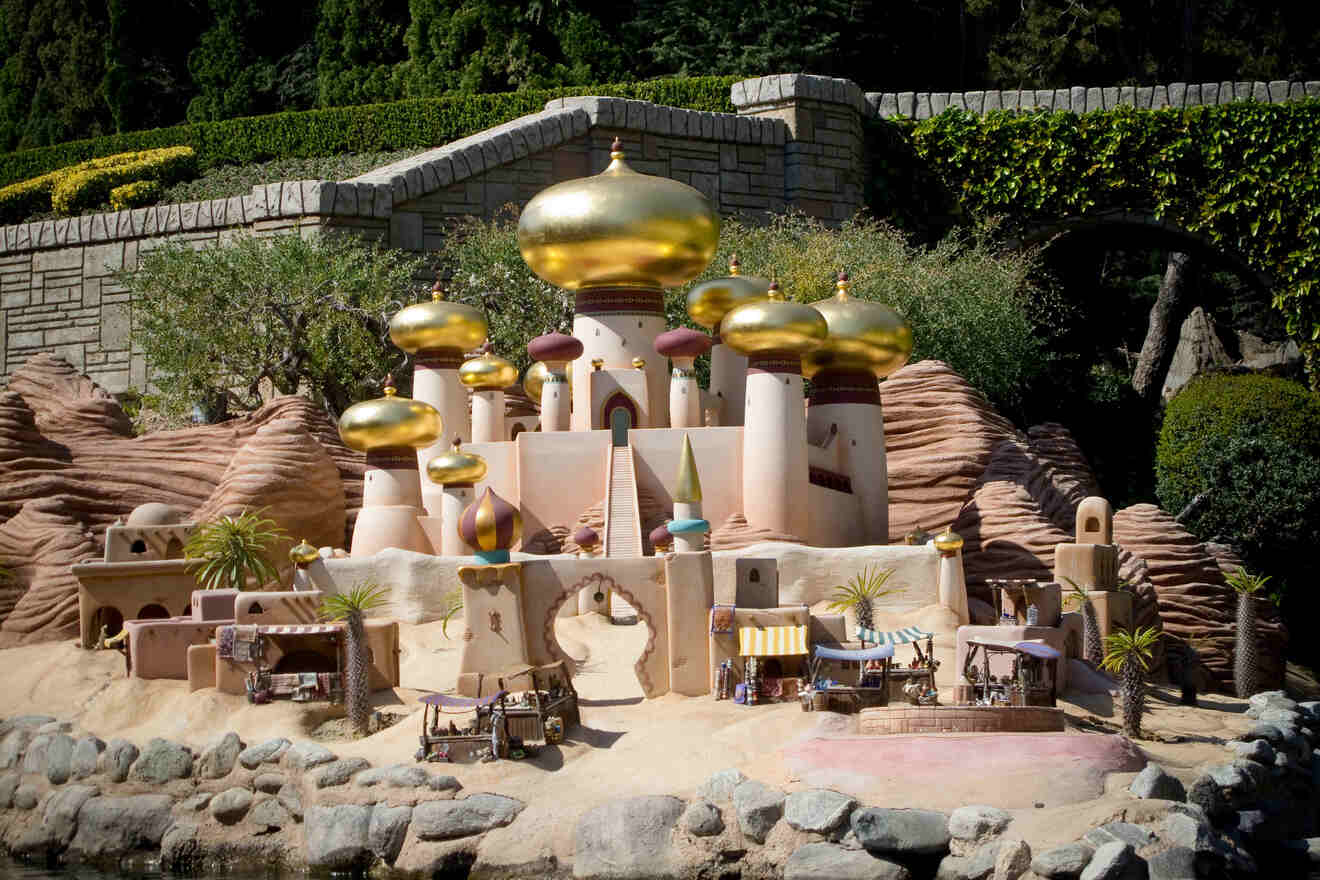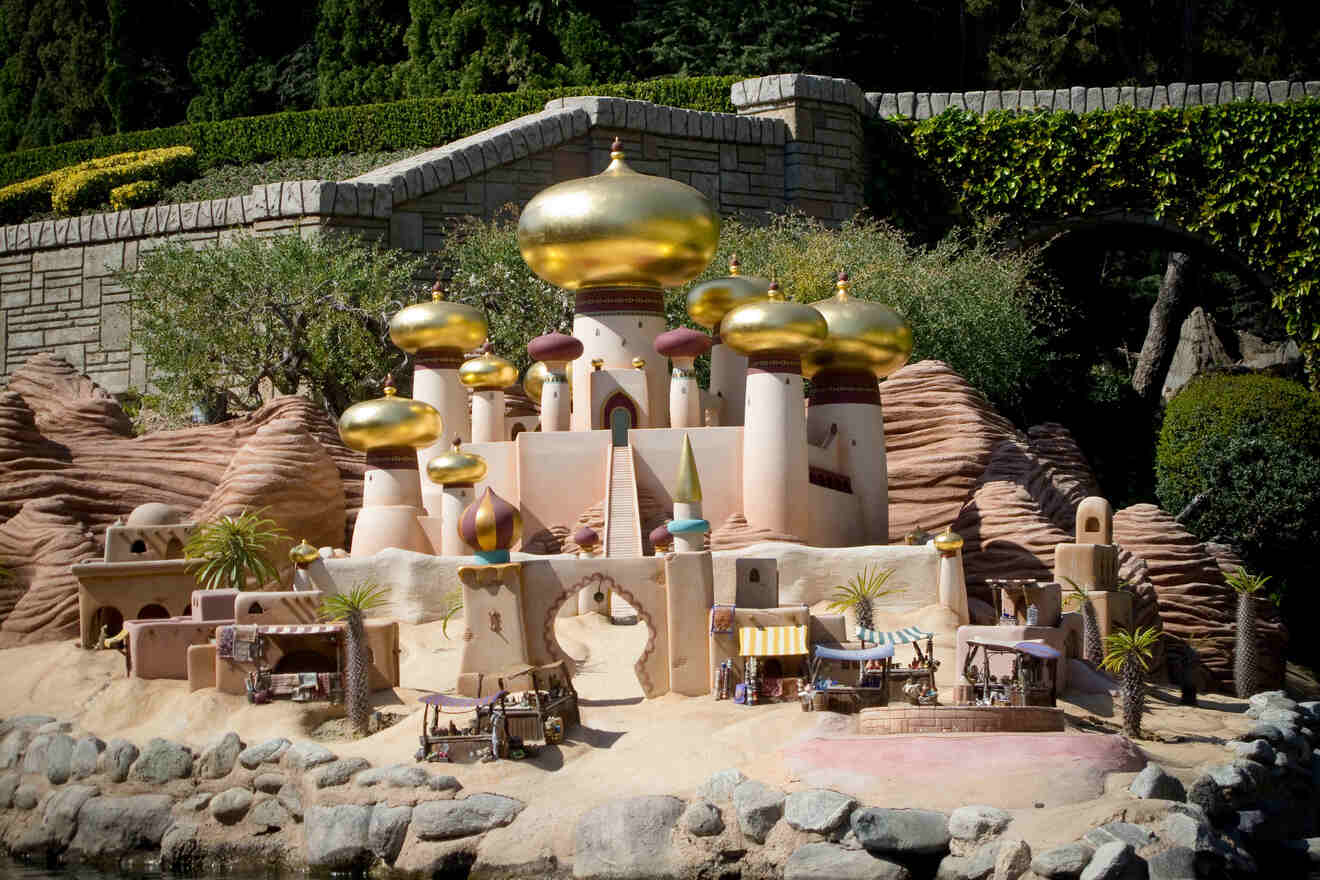 This list will vary depending on whether you go alone or with the whole fam, and your personal needs, but here are some essentials I suggest bringing:
Sunscreen
Reusable water bottles
Comfortable footwear
Hats and sunglasses
Portable snacks
Lightweight backpack
Hand sanitizer and wet wipes
External phone charger
Light layers
Park tickets and IDs
FAQs for Disneyland planning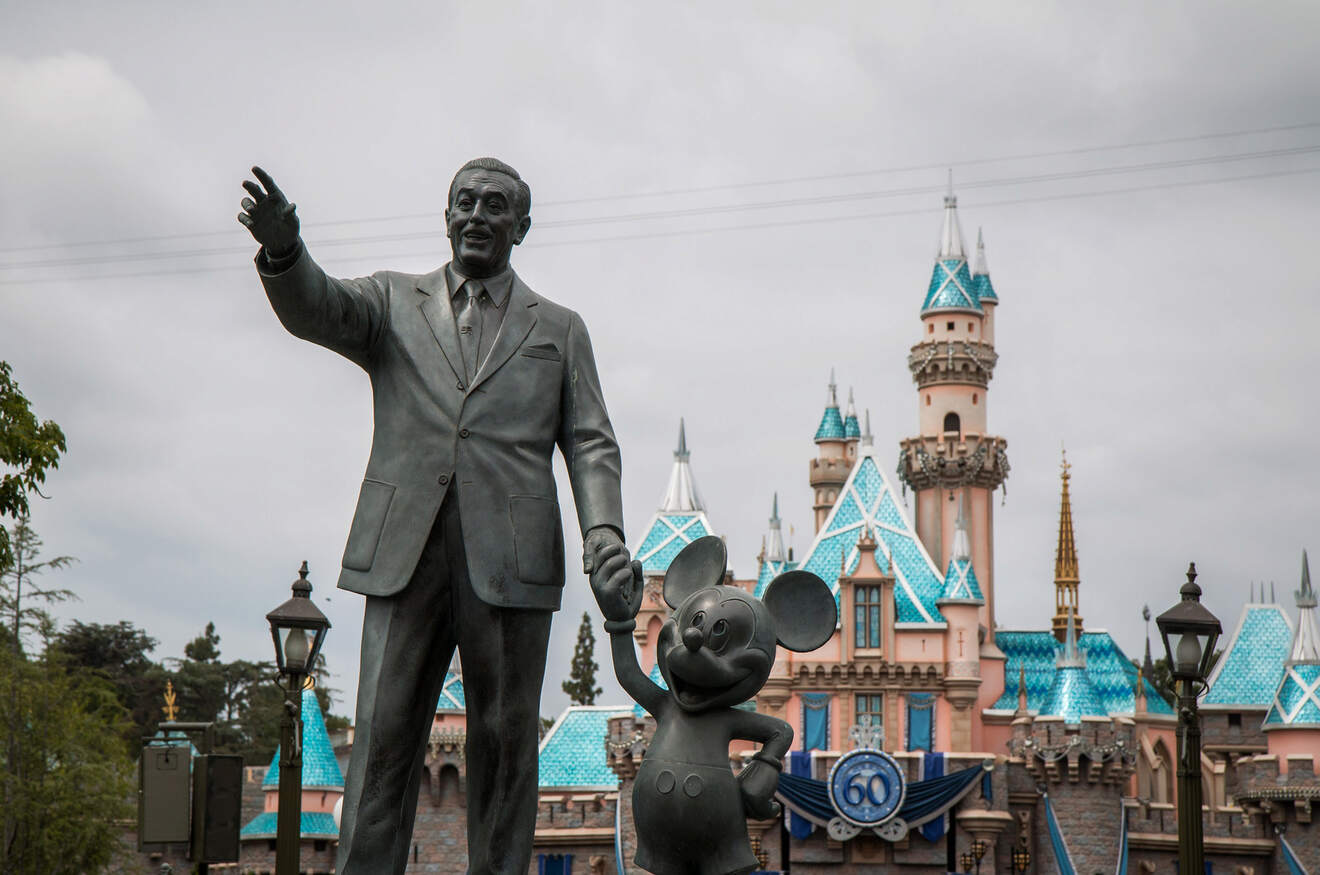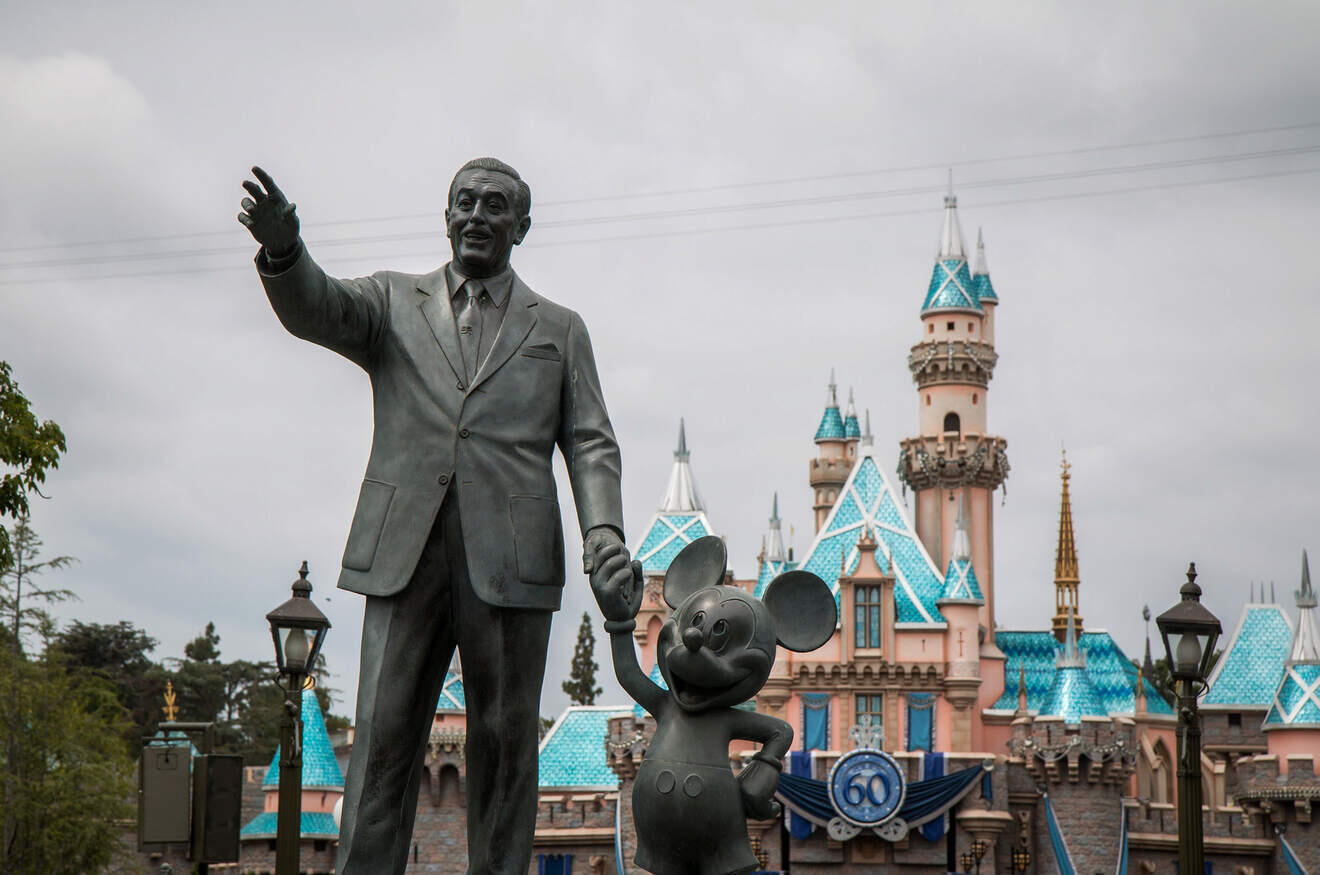 🎢 How many days is enough for Disneyland?
2 – 5 days is the recommended amount of time for visiting Disneyland. The amount of time you have to spend will determine how fast or how leisurely you can experience the parks.
📆 When is the best time to visit Disneyland?
It's always a great time to go to Disneyland, but if you want to avoid the crowds and save some money, book your tickets from mid-September through mid-November (before the Thanksgiving break) or mid-January through mid-March.
🏰 What are the best attractions at Disneyland?
There are so many great attractions at Disneyland but some of the most popular are Guardians of the Galaxy, Star Wars, and Pirates of the Caribbean.
💸 How much money do I need for 3 days at Disneyland?
A 3-day Park Hopper pass at Disneyland will cost you US$390 per person. Factor in approximately US$75 for food per day. For 3 days, you should expect an average cost of US$615 per person.
Conclusion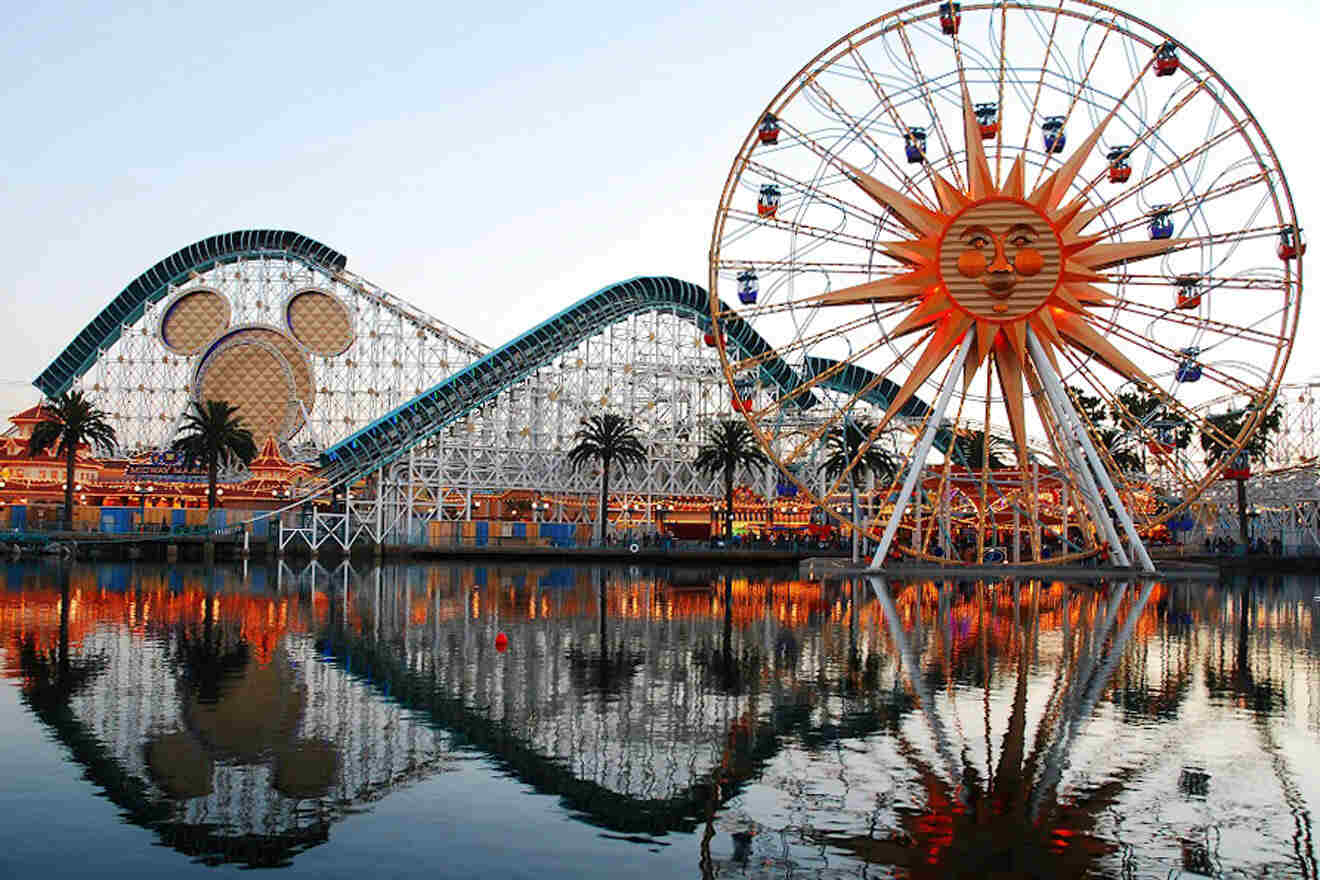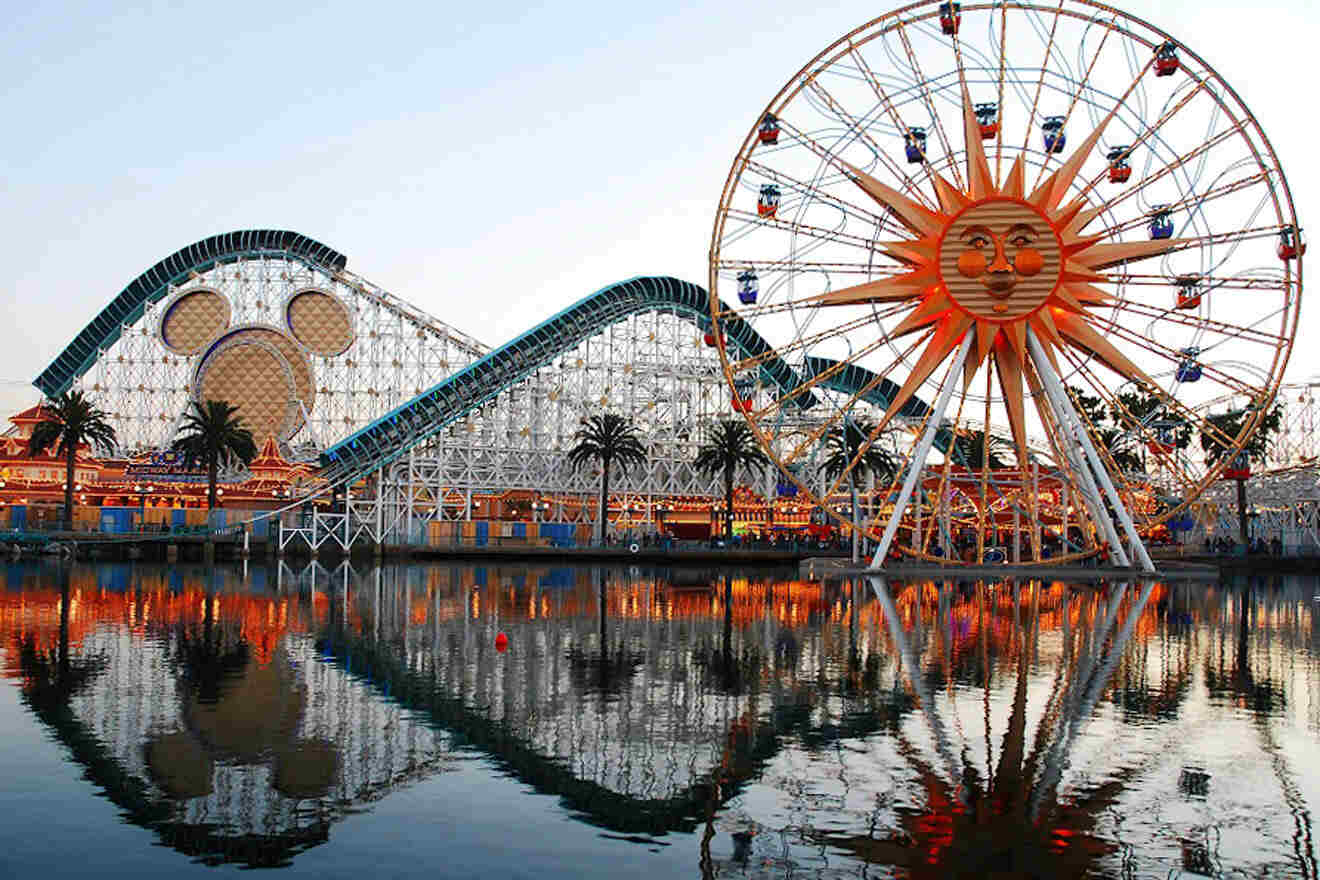 Spending a few fun-filled days with Mickey & his friends at Disneyland Resort Parks is tiring enough to require another vacation when you arrive home! With rides and attractions for every age, these theme parks are a dynamite way to ensure the whole family enjoys the trip.
Luckily, the most fun place on earth is worth the effort and energy – just make sure you start your Disney planning early and book in advance for your must-dos and must-stay Disneyland hotels.
I'd love to hear any new tips you have when you return from the parks. Please drop me a line below so I can include it in our next compilation!
Aloha & safe travels,
Hayden G.
---
Pin it for later!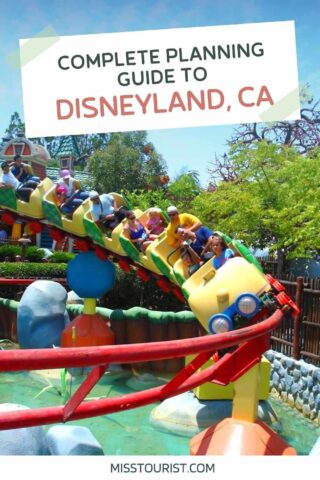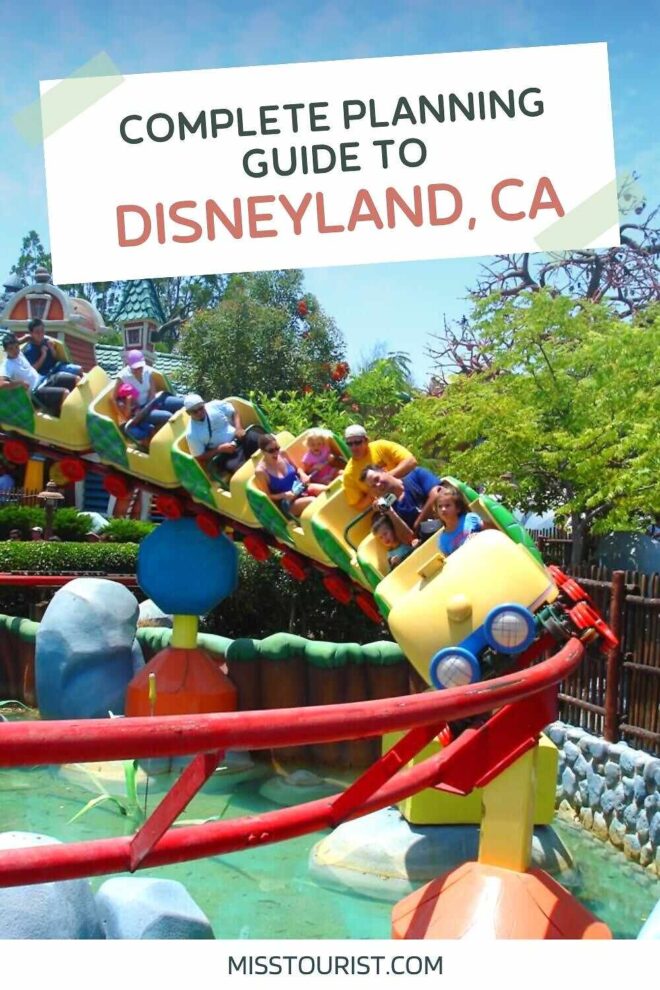 Pin it for later!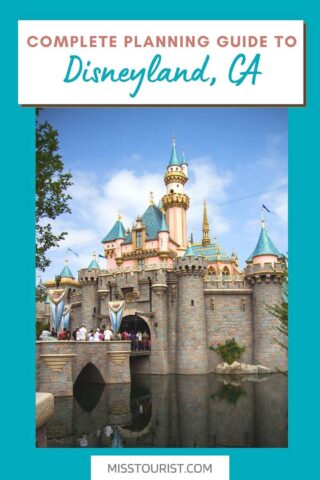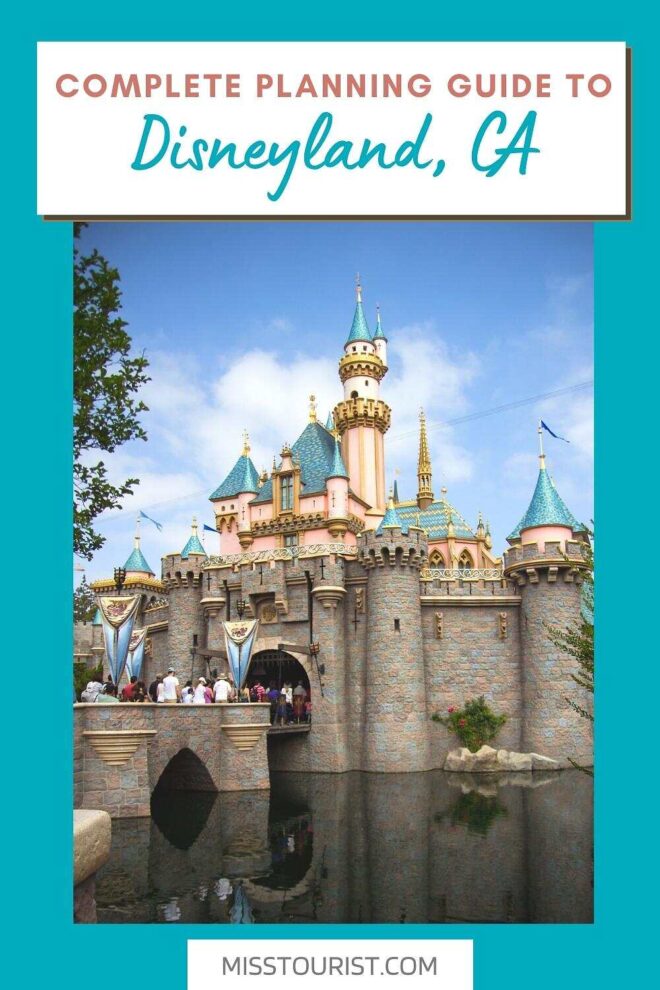 Products You May Like