The ULTIMATE Solo Trip in California (Mapped by a Cali Native)
Welcome to the golden state of California! As a local SoCal gal, I've done more than one solo trip around California numerous times, and I can say that this state is so humongous that it's impossible to do it all in one short trip. In fact, to this day, I'm always finding new things to do!
In this post, I'll be going over the best things to do on a solo trip in California. I'll share tips and tricks along the way to make your experience that much better.
California is one of the largest states in America, with a long list of destinations that are worth checking out. From the diverse city offerings of Southern California to the wine country of Northern California and the number of national parks in between, California is the ultimate place to set sail on your solo travel adventure.
If you are in a hurry
Can't wait to start your trip? There are a handful of experiences I suggest looking into when in California.
Here are the main things to book in advance:
And here are the best hotels: Beverly Wilshire (luxury), The Ritz-Carlton (mid-range), HI Los Angeles – Santa Monica Hostel (budget)
And here's a map of all the places we'll stop by!
1. Visit all the major national parks
California is home to some of the most beautiful national parks in the country. On your solo female travel, one of the best ways to explore the state is through immersing yourself in the quiet and solitude of being one with nature.
1.1 Yosemite National Park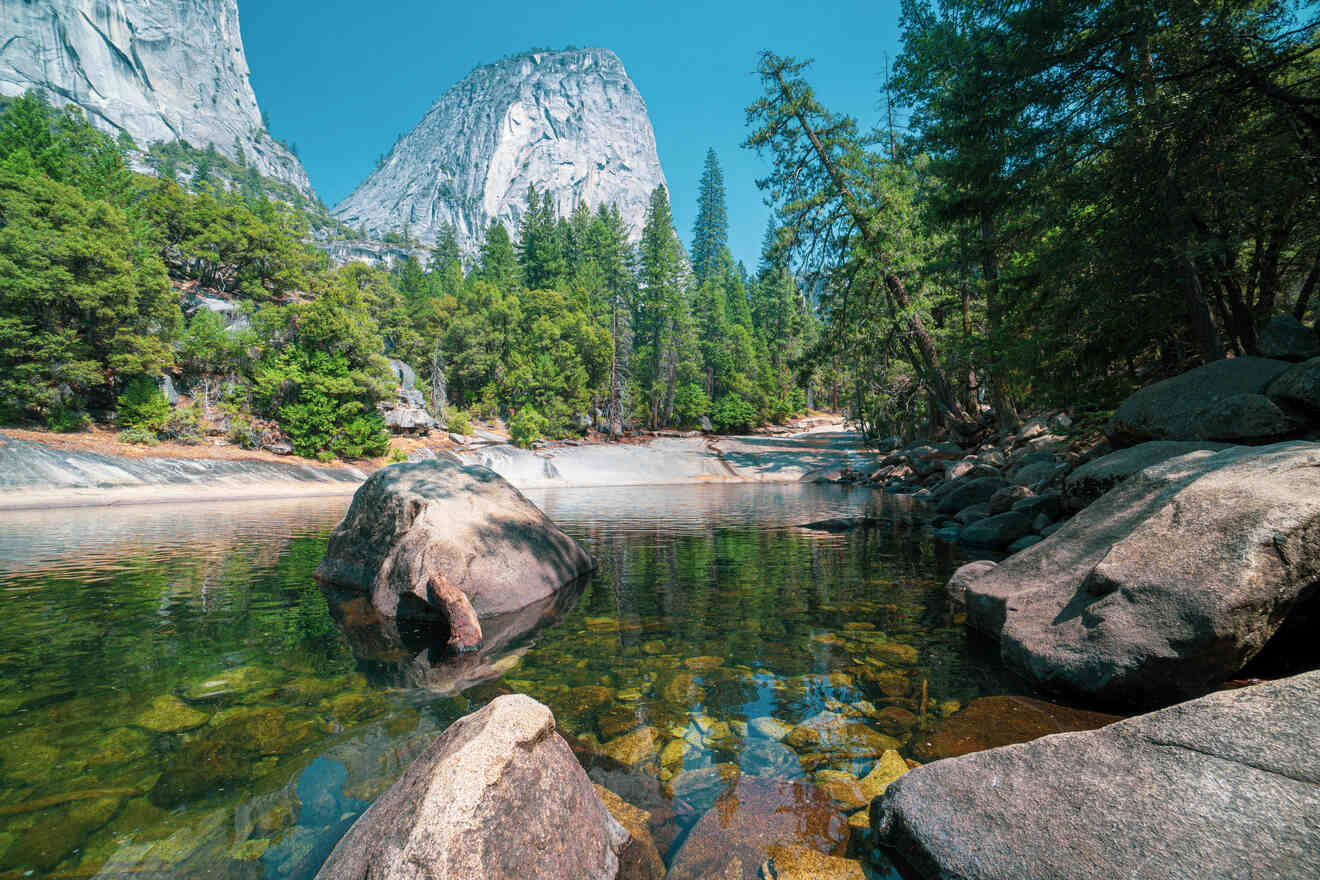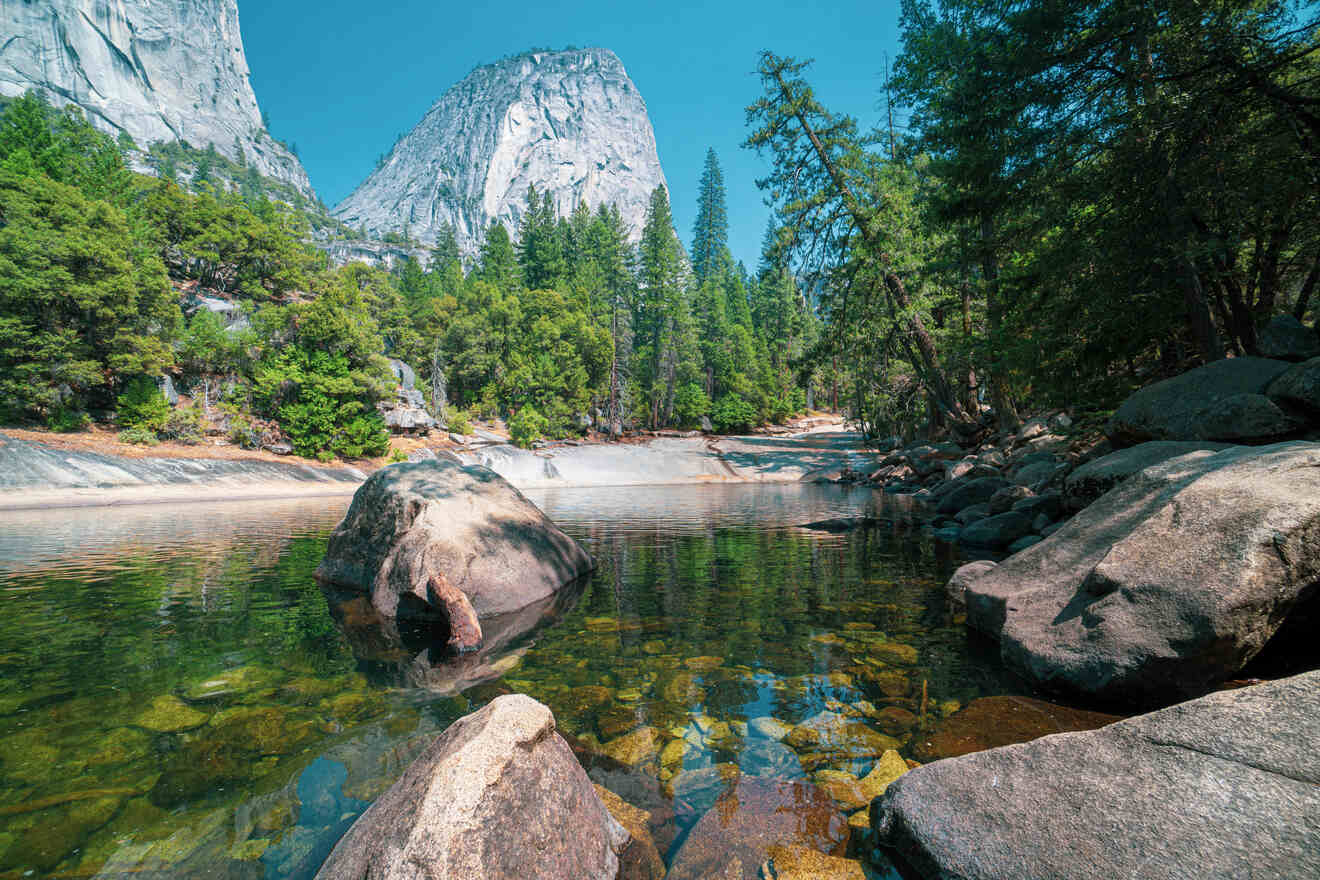 Yosemite National Park is number one on this list because it's my absolute favorite and widely known around the world as one of the most iconic natural wonders of the US. You'll get a look at the amazing Half Dome, Yosemite Falls, Glacier Point, and other landmarks that will take your breath away. You can find the whole list of things to do in Yosemite in our article.
There are plenty of campsites that allow you to spend multiple days at the park. Otherwise, you'll need to rent a homestay about 1 hour away from the protected area and commute there (which gets more complicated and not as fun if you're traveling solo).
If you plan on camping, be sure to do your research and have all the necessary equipment and documents like a camping permit (you can get online here), shelter and sleeping gear, food, and water.
If that doesn't sound like your cup of tea, have the ultimate solo experience at this 3-day meditation + hot springs retreat in Yosemite instead. The best way to do these retreats is solo – so why not book one in Yosemite?
RETREAT PRICE: from US$500 per person for 3 days, 2 nights
1.2 Sequoia National Park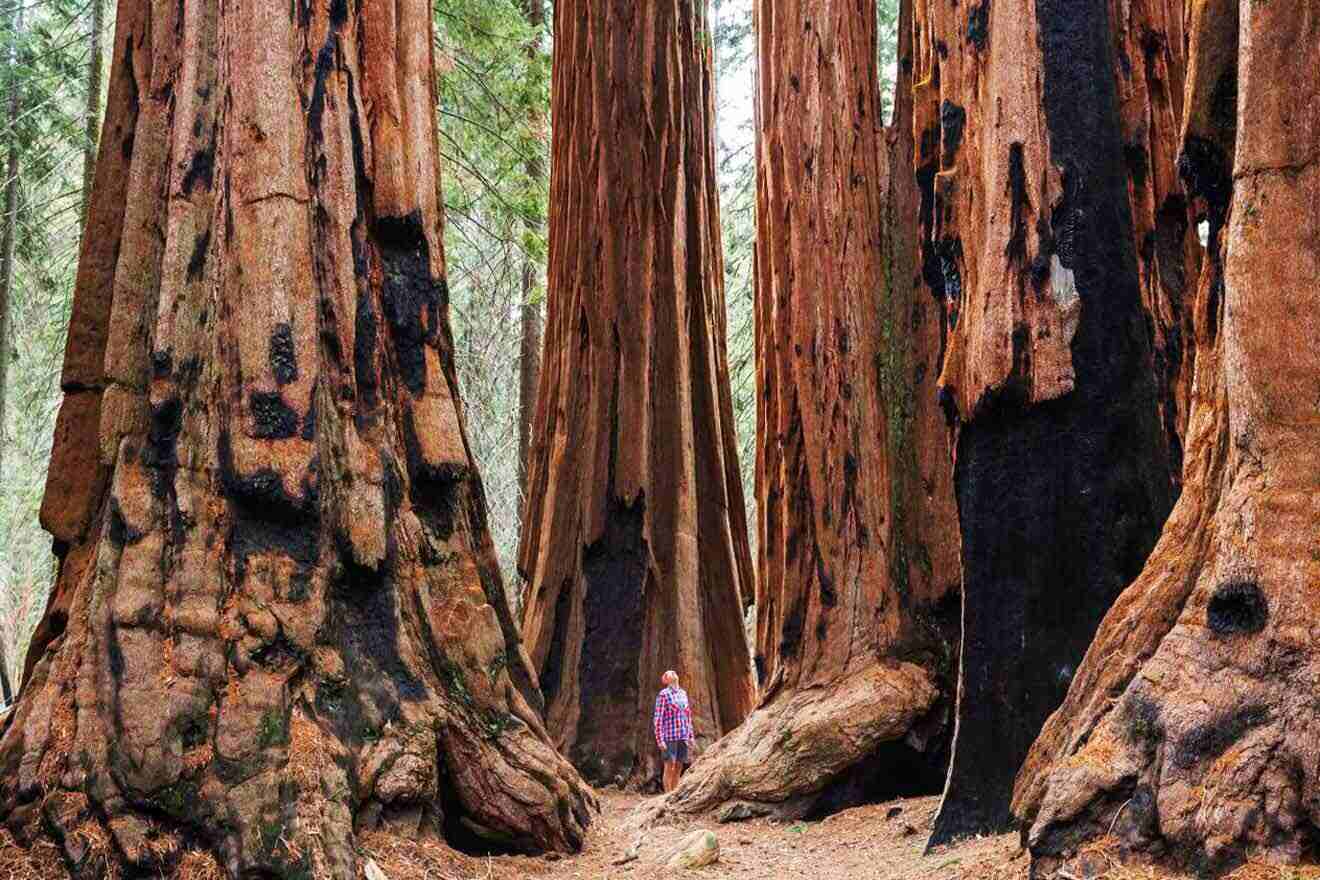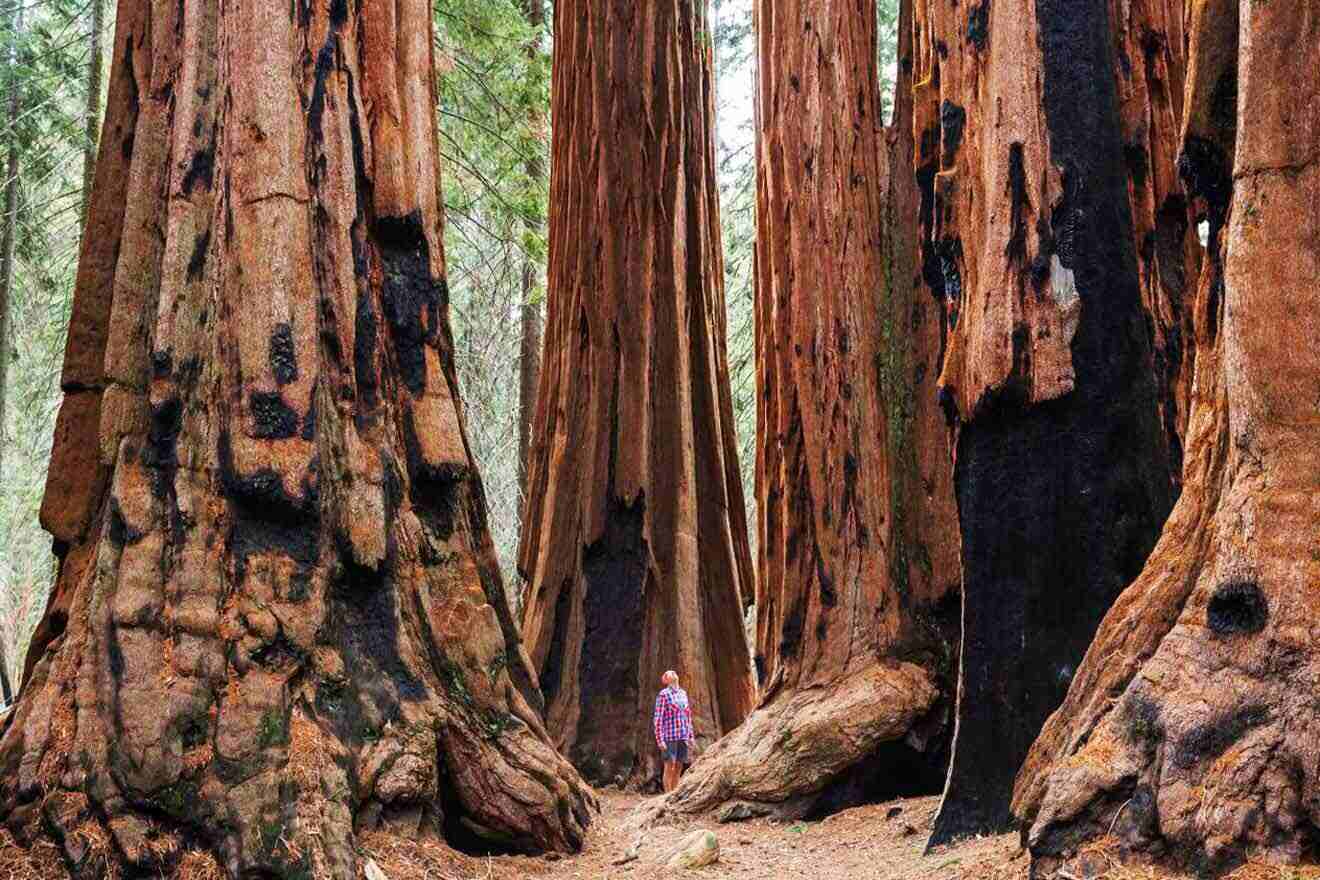 While Yosemite National Park is home to California's famous Sequoia trees, you'll get a better look at Sequoia National Park. These trees are the largest in the world (by volume) and are well worth taking a look at.
As a solo traveler, you can hike and visit the General Sherman Tree, the largest living thing on Earth, enjoy the peacefulness of Crescent Meadow, also known as "The Gem of the Sierra," or even stargaze with a local guide, one of the best things to do in Sequoia National Park.
Stargazing is one of my favorite experiences at national parks because most parks are International Dark Sky parks – giving you the most incredible stargazing opportunities in the country. This specific experience is personalized just for you as a solo traveler!
TOUR PRICE: from US$200 per person
1.3 Lassen Volcanic National Park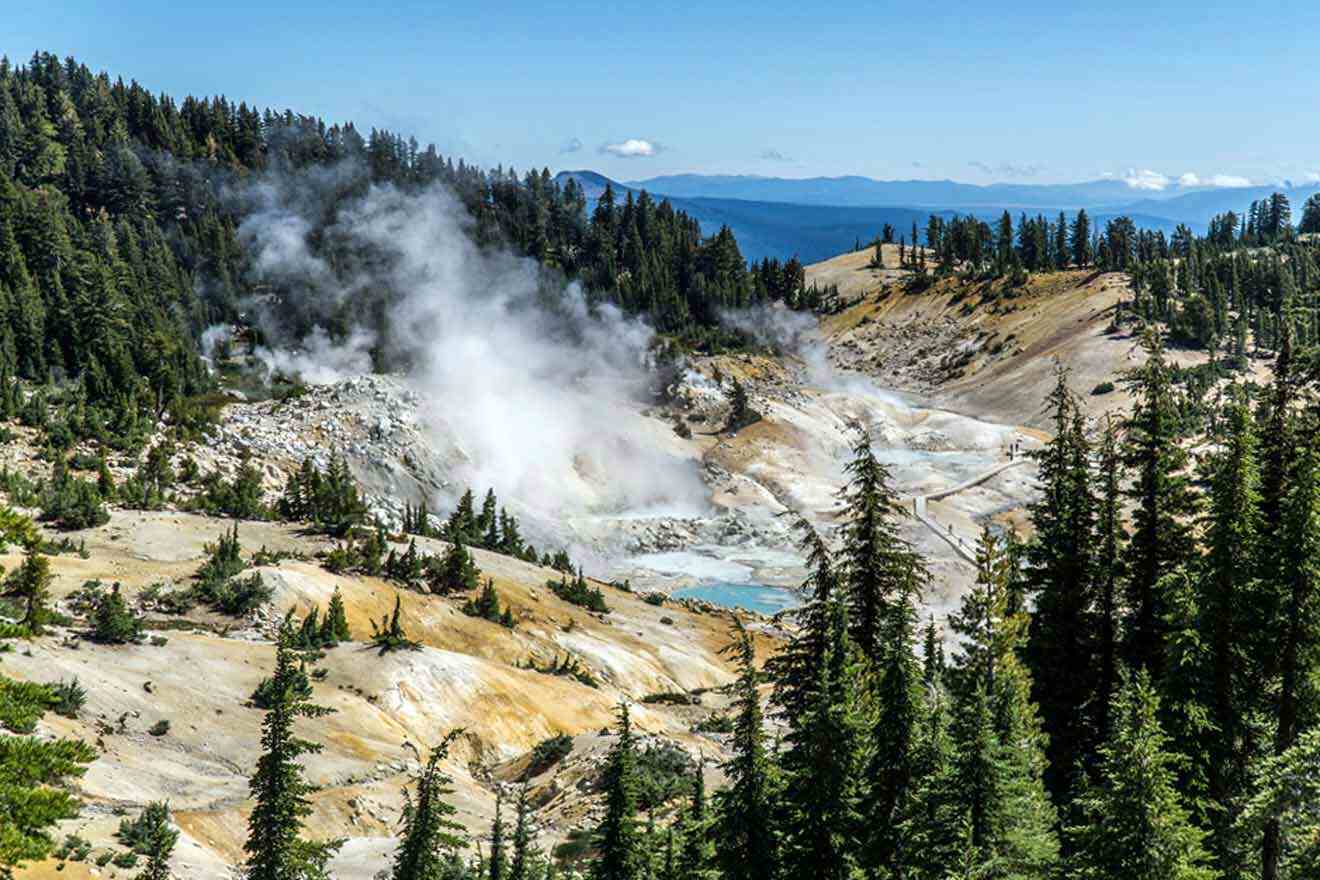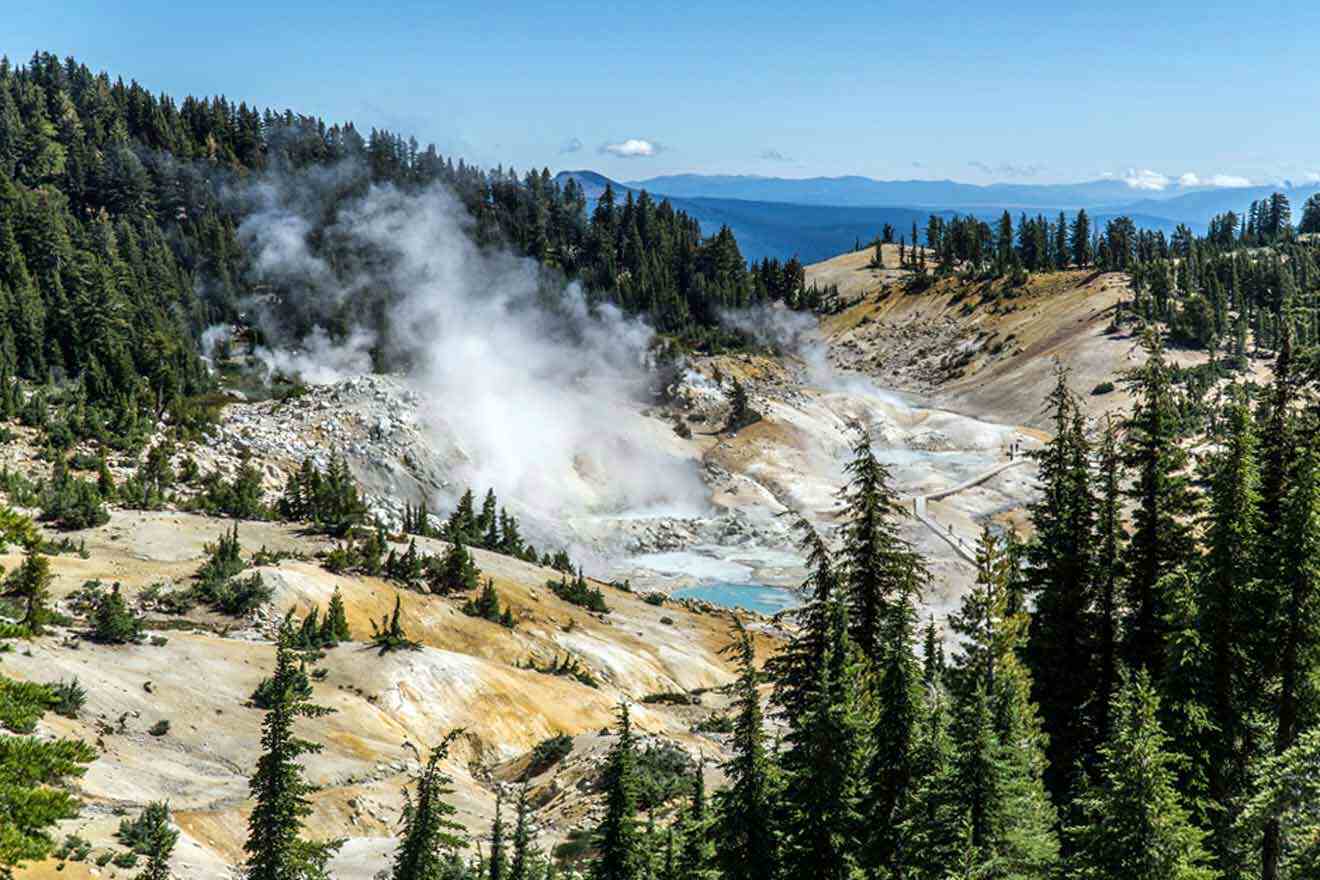 It's important to note that everywhere you go in California, you'll most likely need a car, especially when visiting national parks. Lassen Volcanic National Park is no exception – in fact, it's best to experience this park while cruising down a scenic 30-mile stretch (48 km) using your car!
The best way to tour this park solo is with an audio guide. You'll have to download the NPS App before visiting, select Lassen Volcanic NP Highway under self-guided tours, and then you'll have access to free audio files that last about 1 hour altogether, guiding you through the long highway. Stop by the main viewpoints and check out the numerous volcanoes, mountain lakes, and incredible viewpoints along the way.
1.4 Joshua Tree National Park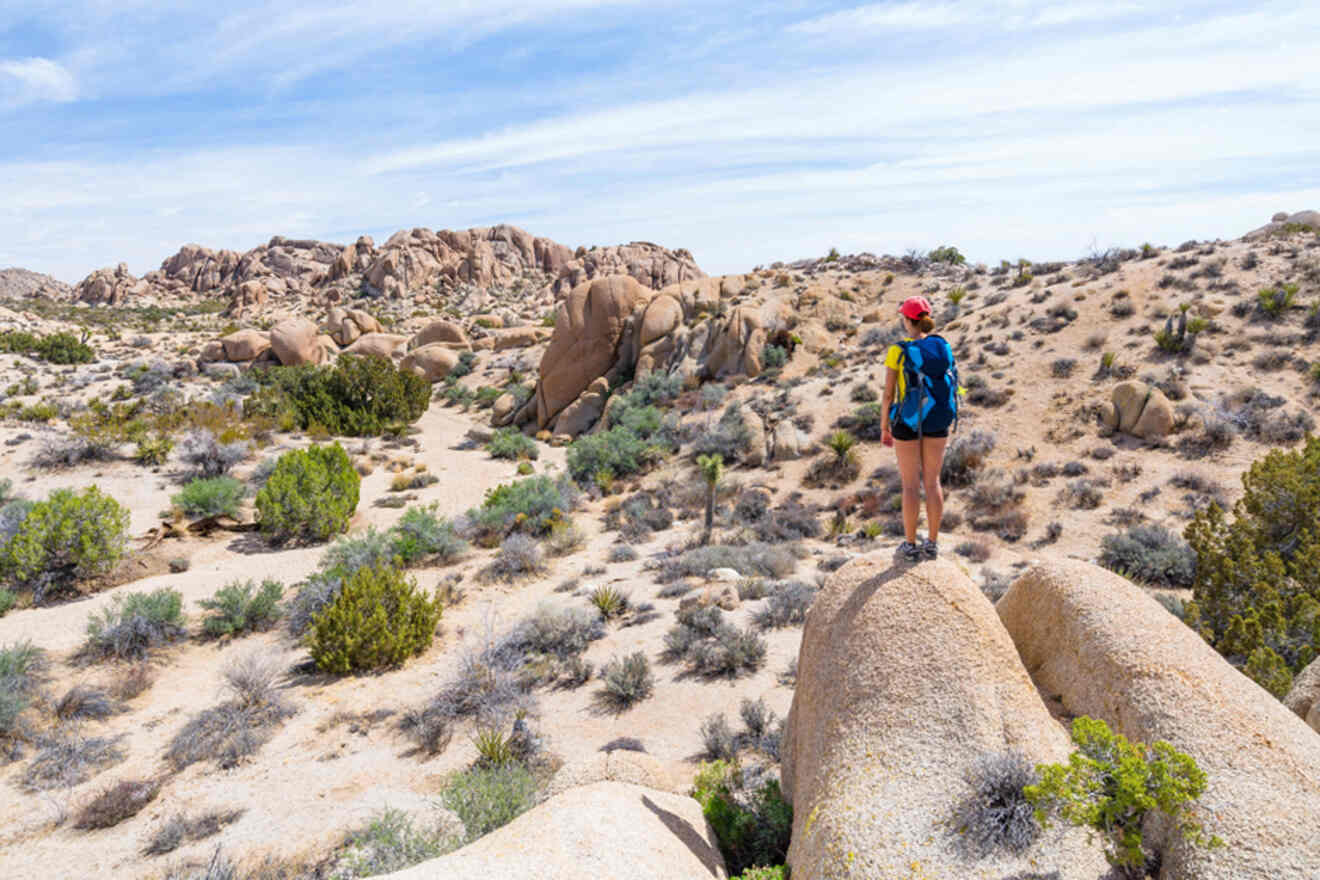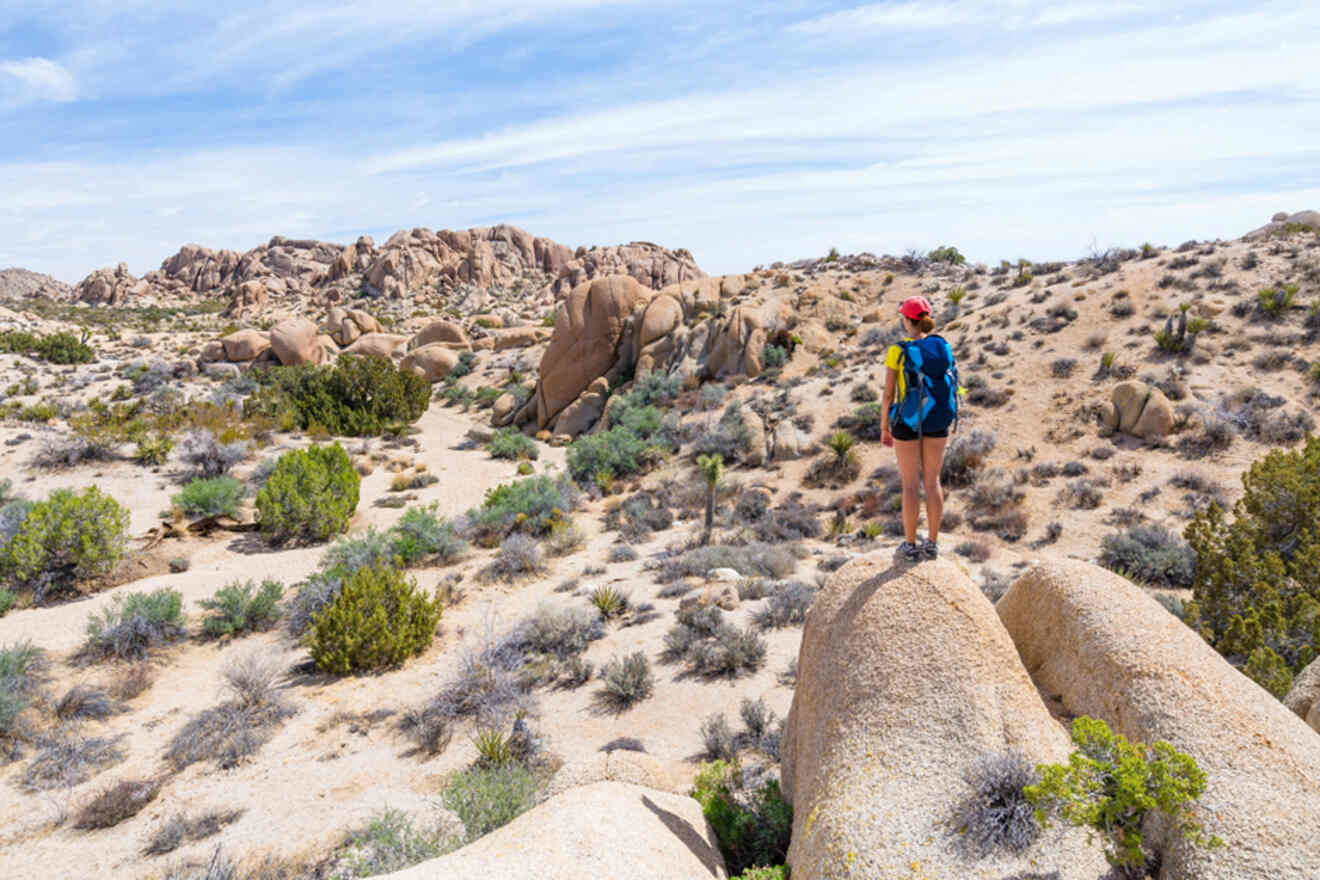 Joshua Tree National Park in Southern California is another International Dark Sky Park that allows for breathtaking views of the Milky Way galaxy. It's also a park well known for its long history of UFO sightings – making it an awesome place to book an experience with a local guide to admire the night sky and tell stories of the Joshua Tree UFO legends and myths.
While you're here, I suggest booking an entire home with a hot tub for even more night sky views on your own time. Spend some time on the easier hiking trails since you're traveling solo (it could be dangerous hiking the more difficult options) and visiting the lovely shops located all throughout Joshua Tree. When hungry, eat at Crossroads Cafe (map) for the best lunch in town!
PRO TIP: Stop by the Cholla Cactus Garden in the spring for the famous "Superbloom," with wildflowers growing everywhere on the cacti!
NOTE: if you want to explore another nearby desert, I suggest visiting Death Valley National Park! I don't recommend going in the summer since it gets blisteringly hot, so only visit Death Valley during the fall and winter and snap some amazing photos by the Mesquite Sand Dunes.
TOUR PRICE: from US$160 per person
1.5 Redwood National Park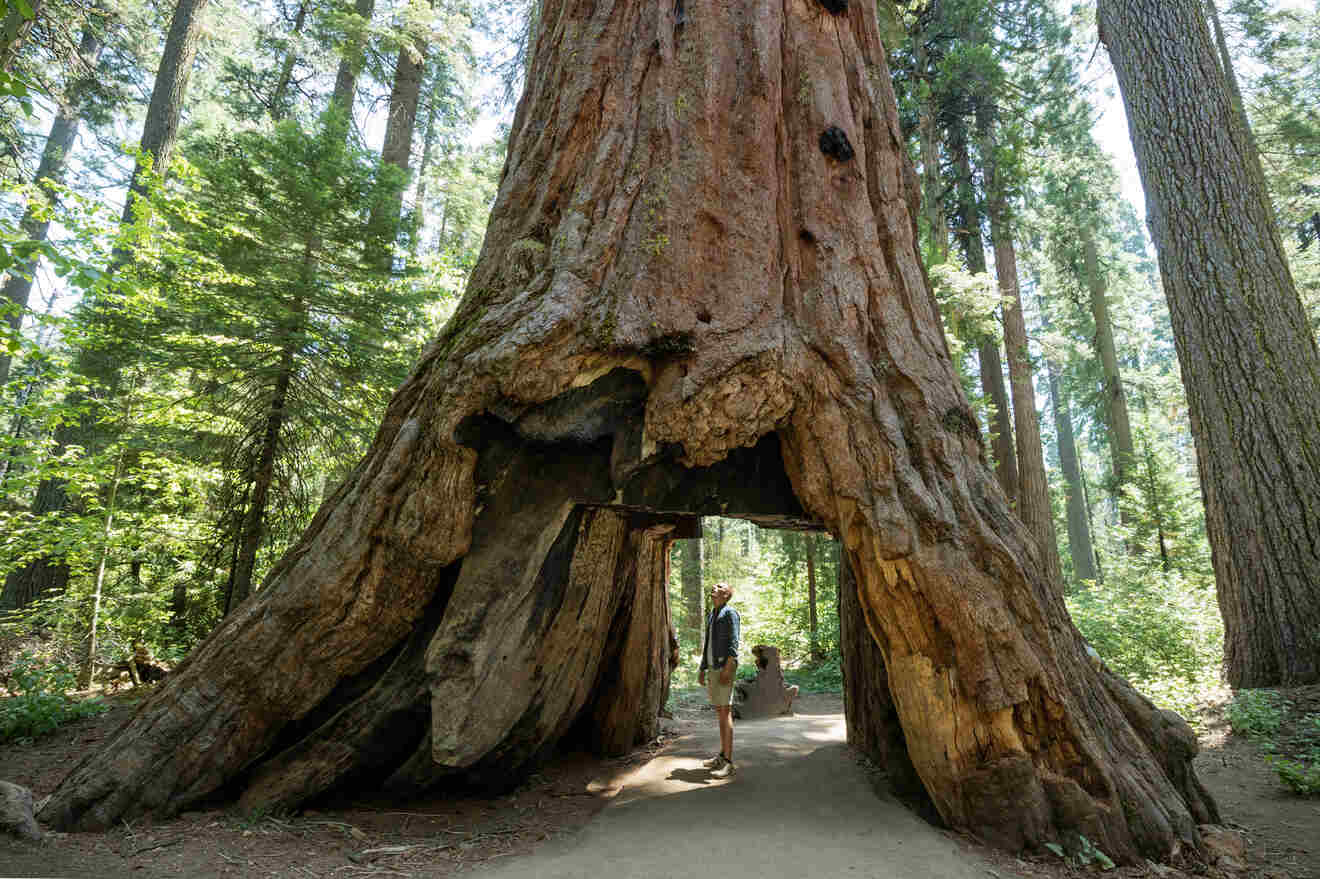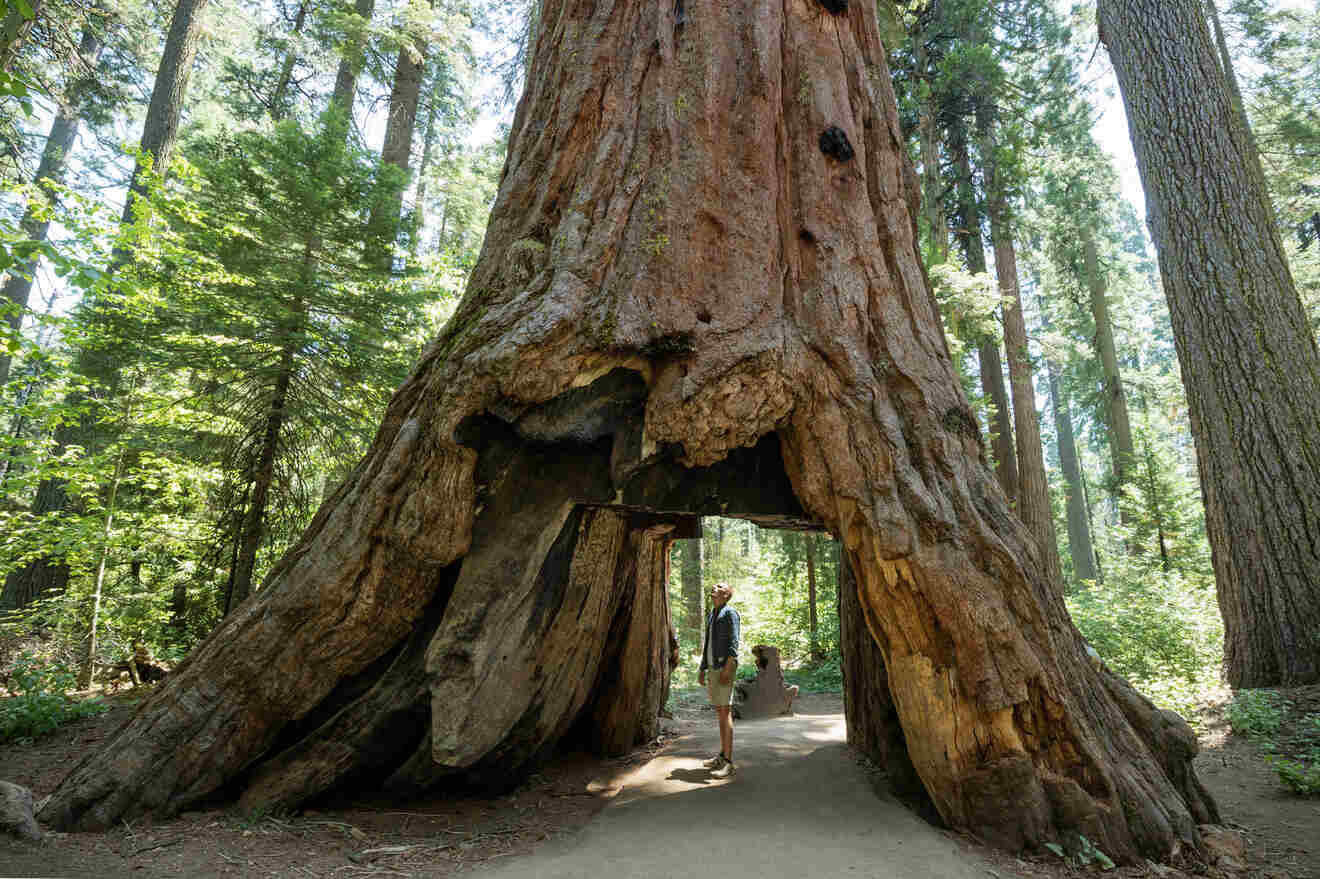 Redwood National Park in Humboldt County is home to the tallest and oldest trees on Earth. The national park holds a few protected redwood forests, picturesque beaches, and grasslands along the uppermost Northern coast.
It's free to enter the park, but you'll need some reservations and permits for special uses like camping or going on specific hikes. I suggest staying on the safer side as a solo traveler and avoiding the longer, more strenuous hikes.
You can either camp here or rent a cute cabin or even a small airstream for a more intimate experience out in nature. Pick what's easiest for you as a solo traveler and what you're most comfortable with. If you choose to camp, reserve online ahead of time!
PRICE: from US$65/night for a vacation rental
1.6 Point Reyes National Seashore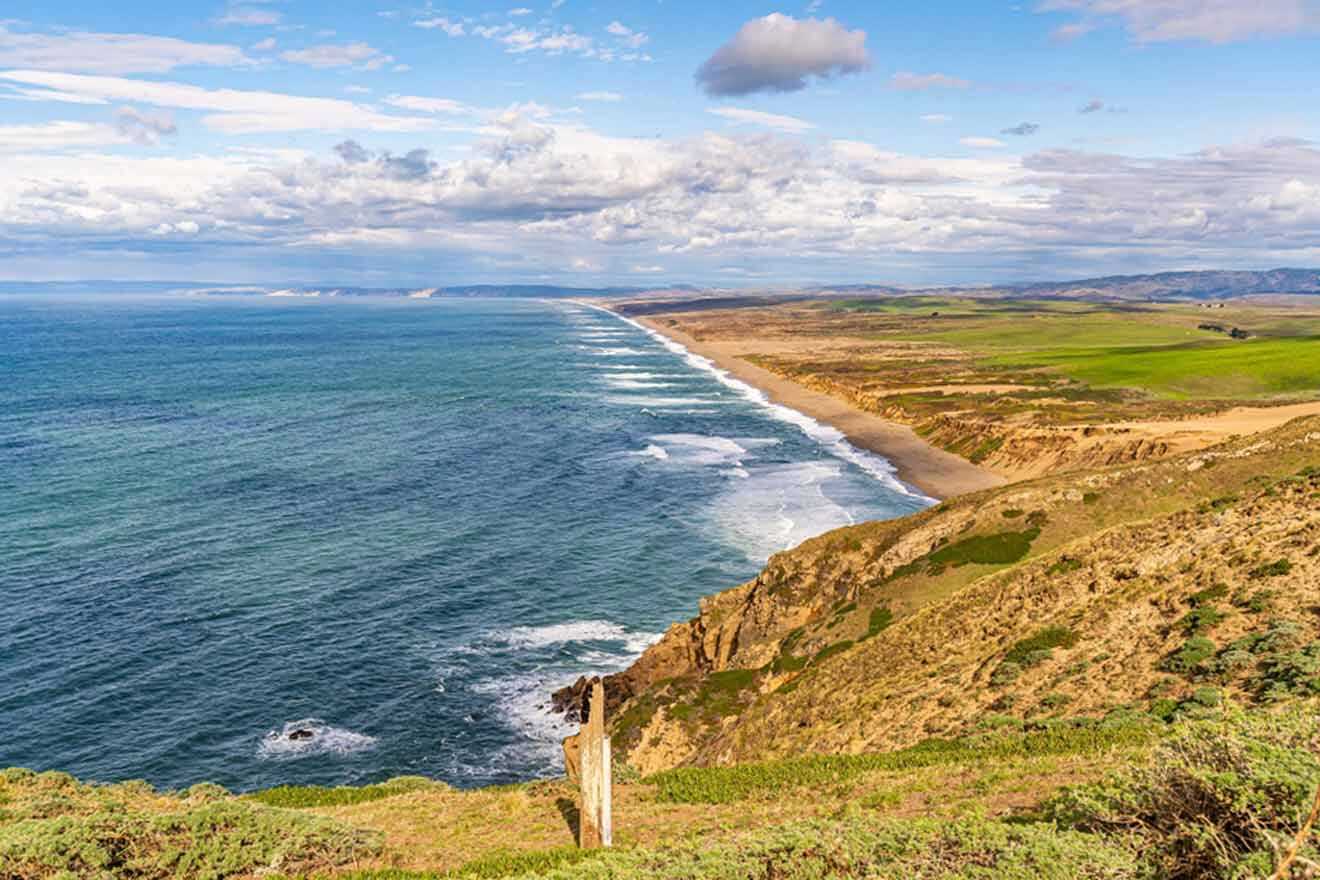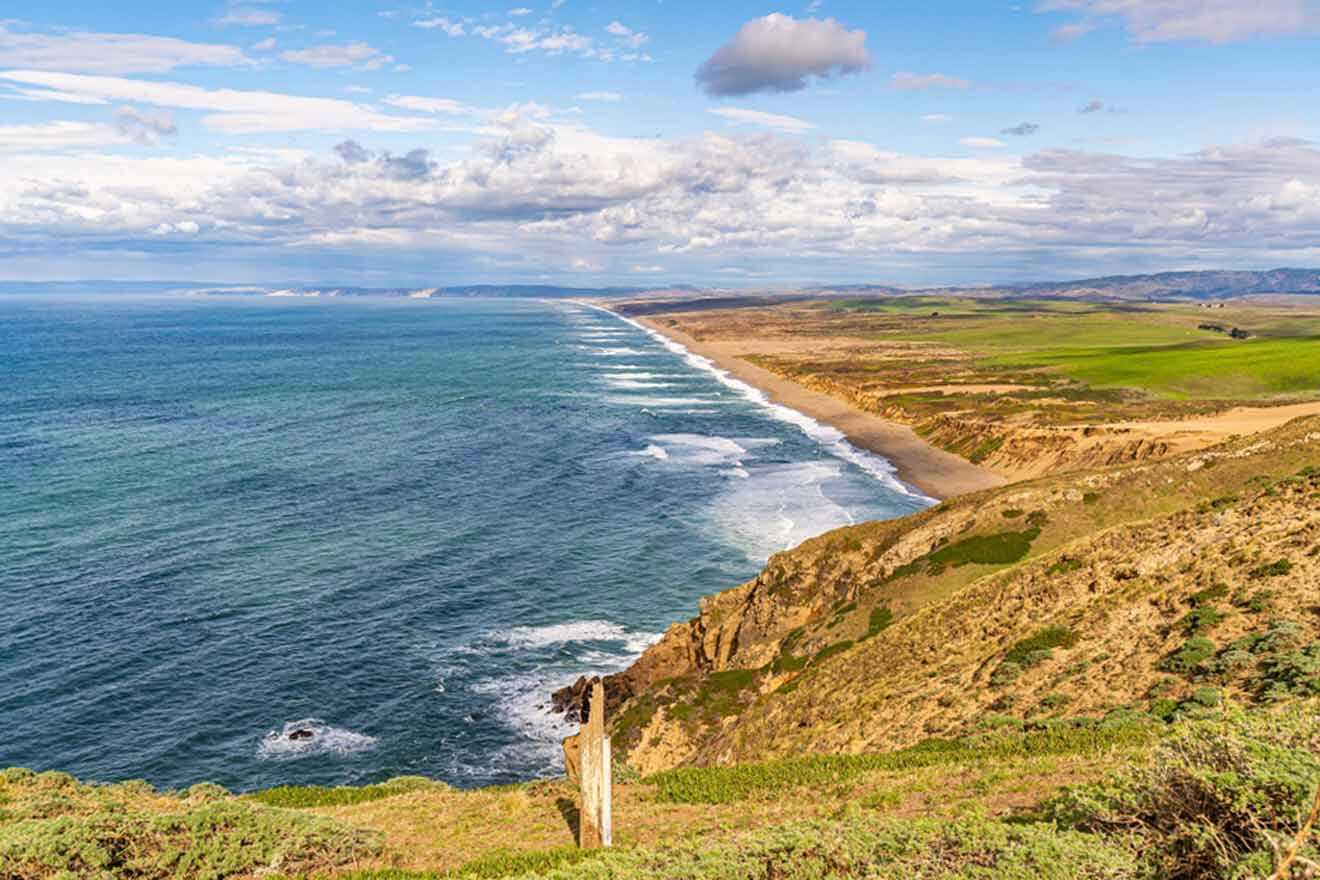 Point Reyes National Seashore is a beautiful seaside spot with a long history of Native Americans engraved in every corner of this place and one of the most protected seashores in Northern California. It's best known for its scenic beauty, biodiversity, Tule Elk Reserve, beaches, and whale-watching opportunities from the famous lighthouse tower!
I suggest visiting the 1870 Point Reyes Lighthouse and watching gray whales passing by during migration season from January to March. If you're lucky, you might even spot dolphins and sea lions!
TIP: it also gets pretty chilly at the top of the lighthouse, so bring a jacket!
2. Plan a weekend outside in San Diego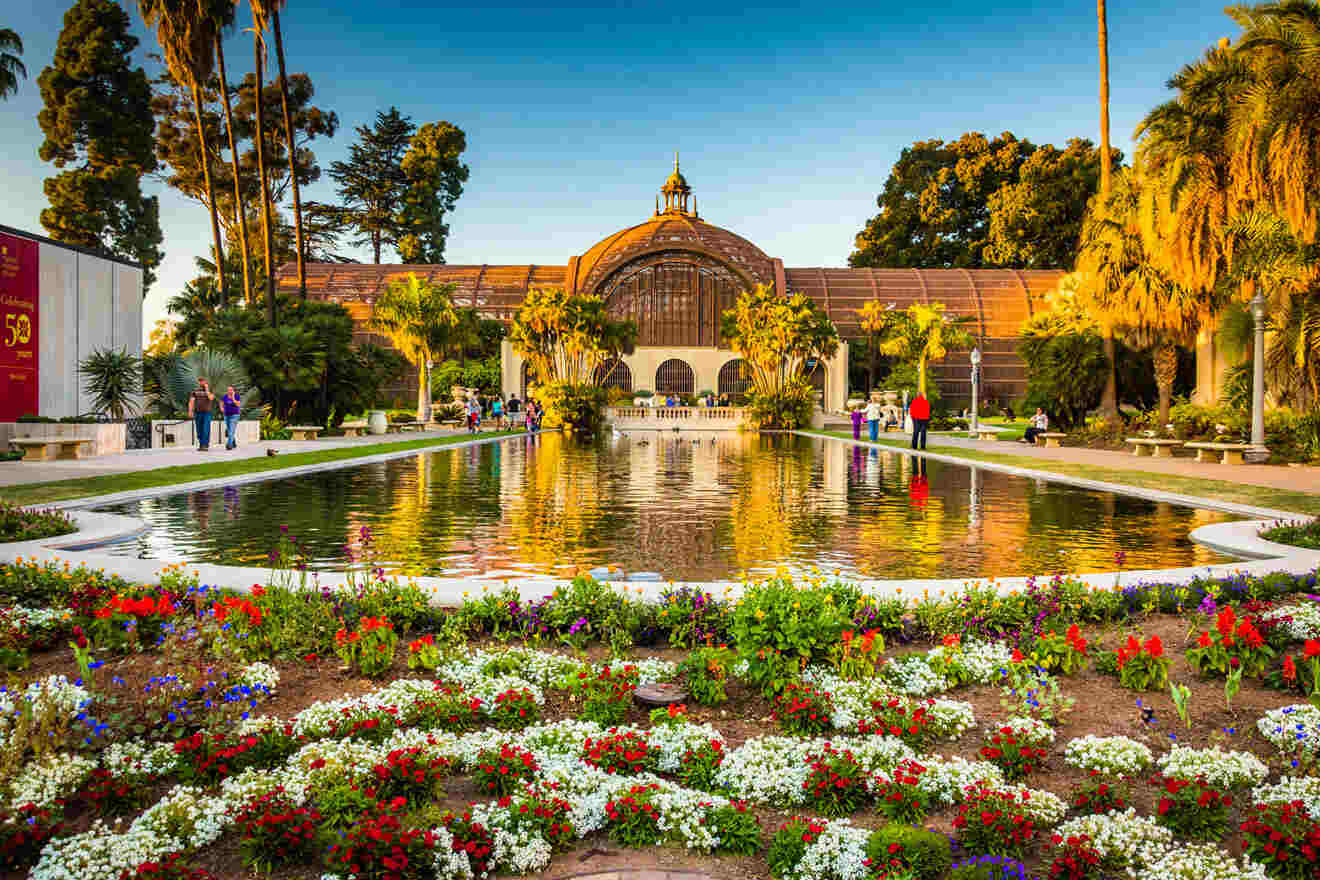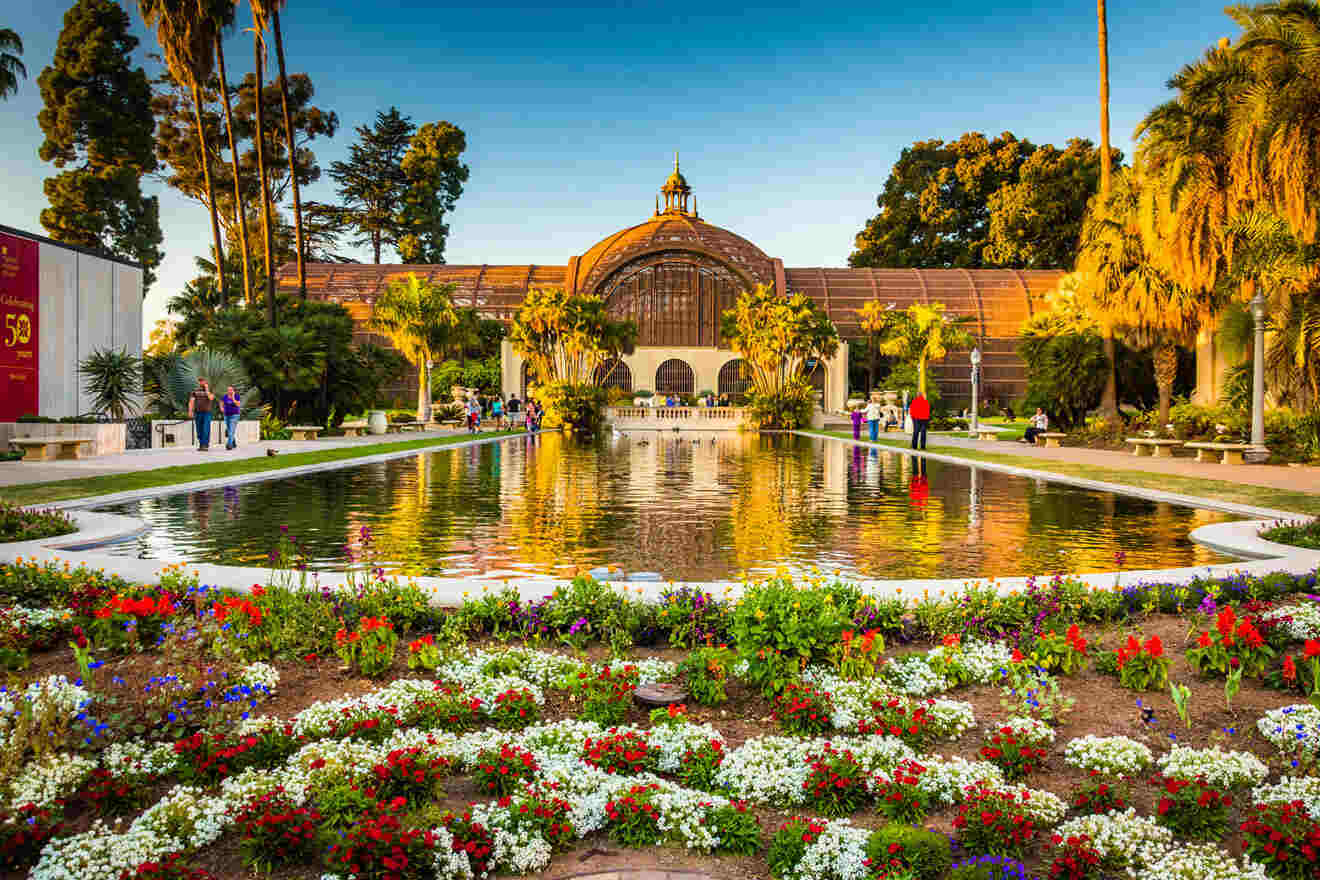 The city is well known for its beaches, hiking trails, parks, and outdoor amusement parks that are great for solo travelers. Considered one of the safer cities in California, San Diego is great for solo travelers to roam around without having too much worry.
Here are a few things I suggest doing while you're here:
Take a ferry from downtown San Diego to Coronado Island and spend the day exploring the famous Hotel del Coronado and lying in the sand at Coronado Beach. Get a nice tan on and walk around the boutique shops all throughout the island, between the Ferry Landing and the beach.
Visit the beautiful cultural oasis of Balboa Park! This is the most famous park in all of San Diego, filled with museums that are great for solo travelers to take their time and stroll through. To learn and explore all the best of Balboa, take a tour of Balboa Park's most famous landmarks and hidden gems.
Spend the day at the San Diego Zoo and admire the hundreds of animal species from around the world. Get your tickets from GetYourGuide.
If you want to see all the options, check out our article on the best things to do in San Diego for the ultimate countdown.
If you're in your 20-something looking for a more party crowd with your new hostel friends, hit up PB Shore Club in Pacific Beach! The beach is a few footsteps away!
PRO TIP: snag a Go City Pass while you're in all of California's big cities! It's your pass for 2 – 7 San Diego attractions, with over 40 places to choose from, including the zoo. You end up saving more money in the long run.
CITY PASS PRICE: from US$94 per person
3. Chill out at Orange County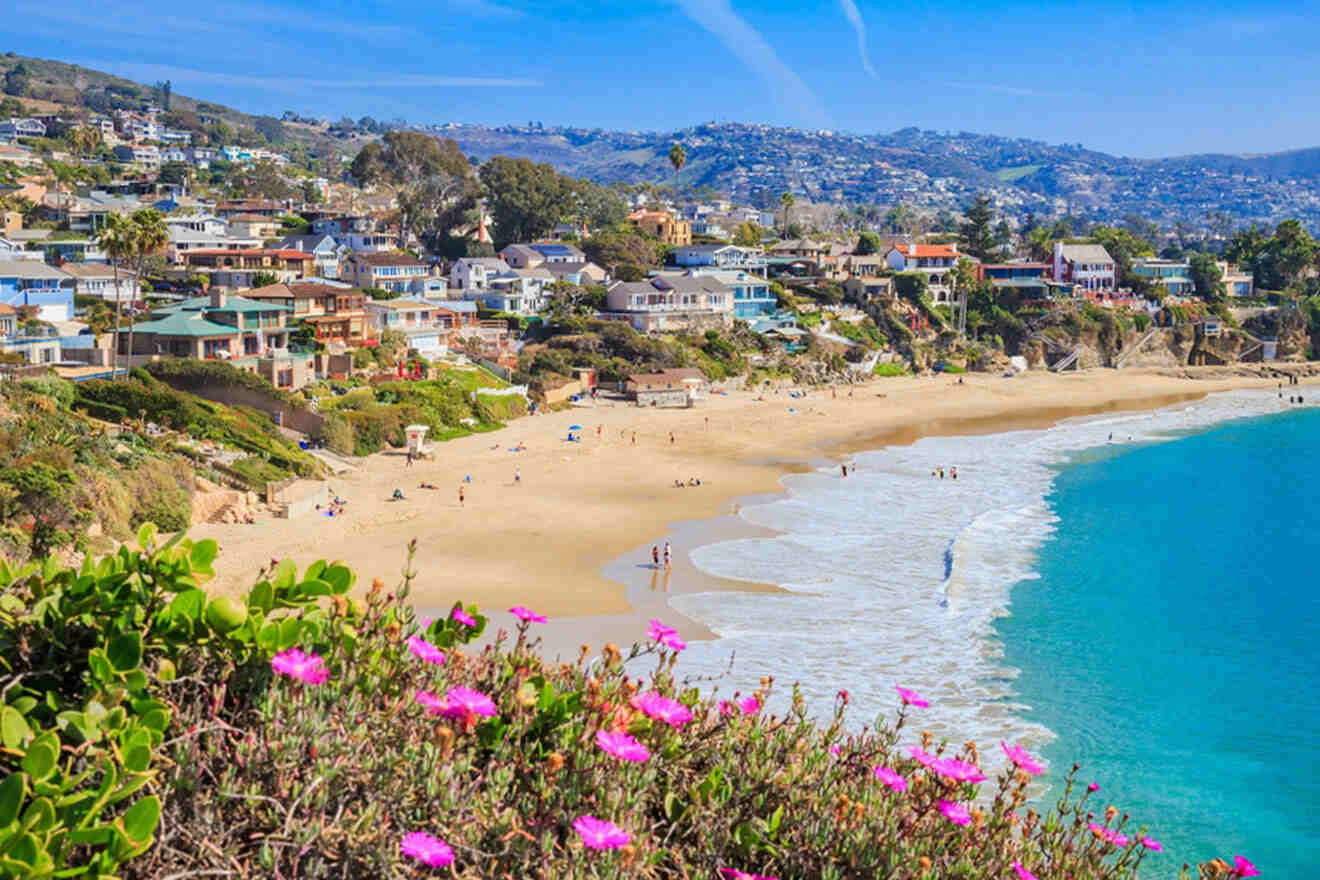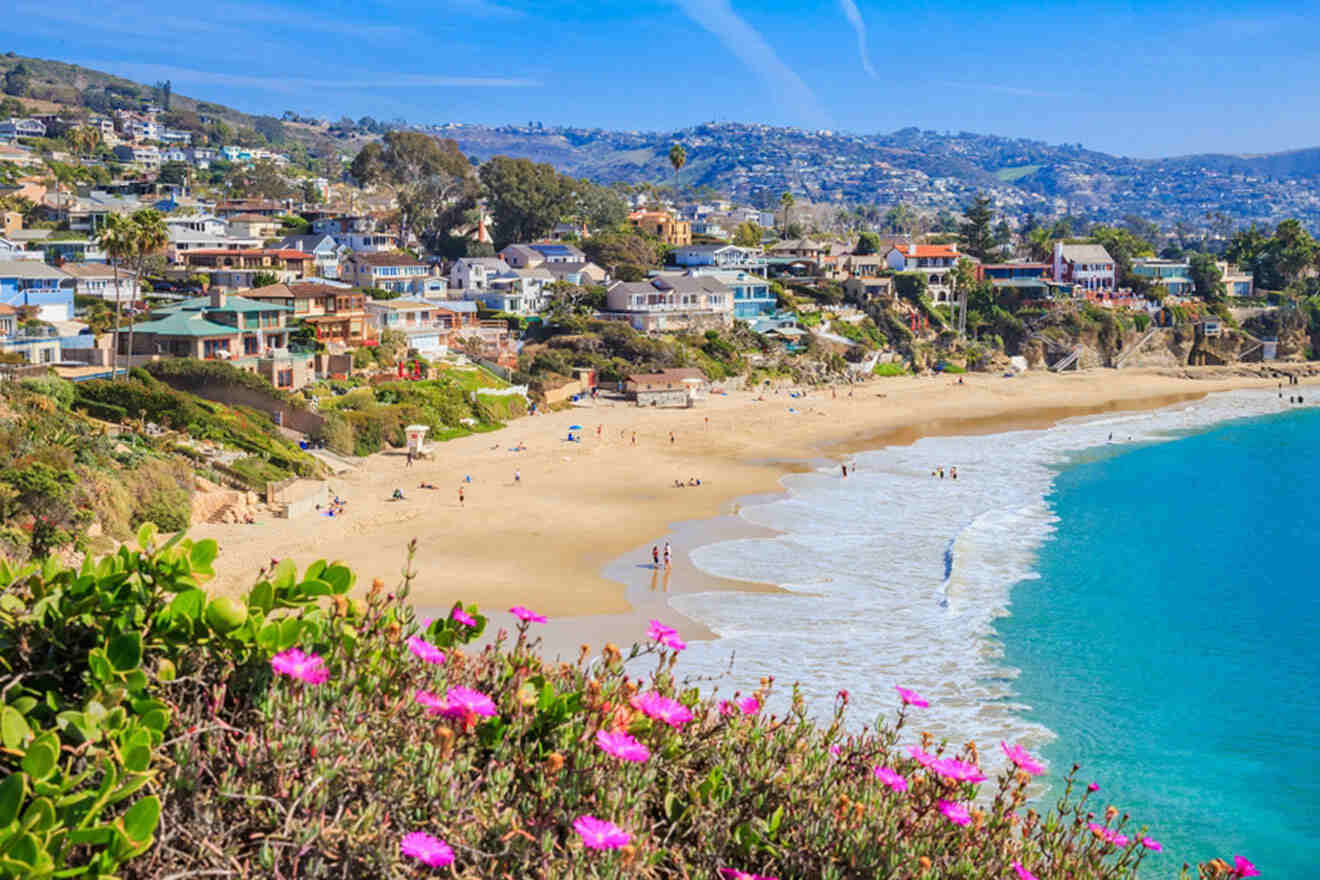 Orange County is situated right in between San Diego and Los Angeles, being famously known for its beach communities, the Disneyland Resort, beautiful beaches, and outdoor activities readily available for anyone and everyone. I've been around this area many times flying solo, and I've never felt unsafe.
Here are a couple of great things to do for solo travelers visiting Orange County:
Head over to San Clemente and walk down the pier – Bring a towel, a book, and some sunscreen to lay down on the sandy beach and soak up the sun.
Stop by Calico Ghost Town – say hello to an old California town unlike anything you've ever seen before! You'll find old mills, wells, buildings, museums, and shops selling all the Calico Ghost Town memorabilia you'll want to take home. Bring your sun hat and glasses to avoid too much heat exposure (because you're quite literally in the middle of a nowhere desert location, so it gets HOT).
Go kayaking in Laguna Beach – Laguna Beach is home to a number of hidden bays and coves that you can uncover on a group kayaking session. It's a fun and great way to meet new people on your solo vacation.
Take a ferry from Long Beach to Catalina Island – book a ferry online and spend the day on the island for a relaxing solo getaway.
KAYAK TOUR PRICE: from US$95 per person
4. Get lost in the scenic views of Los Angeles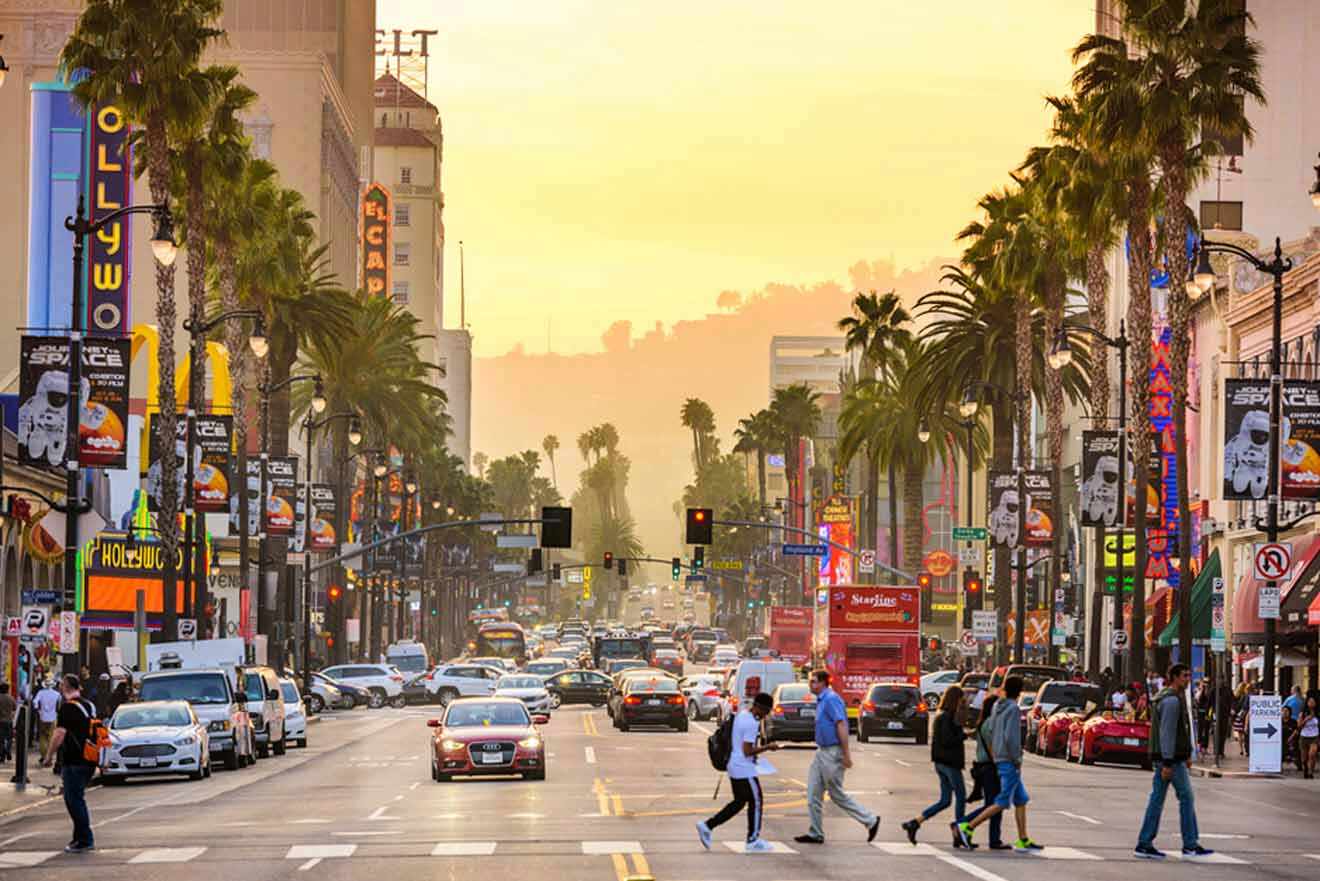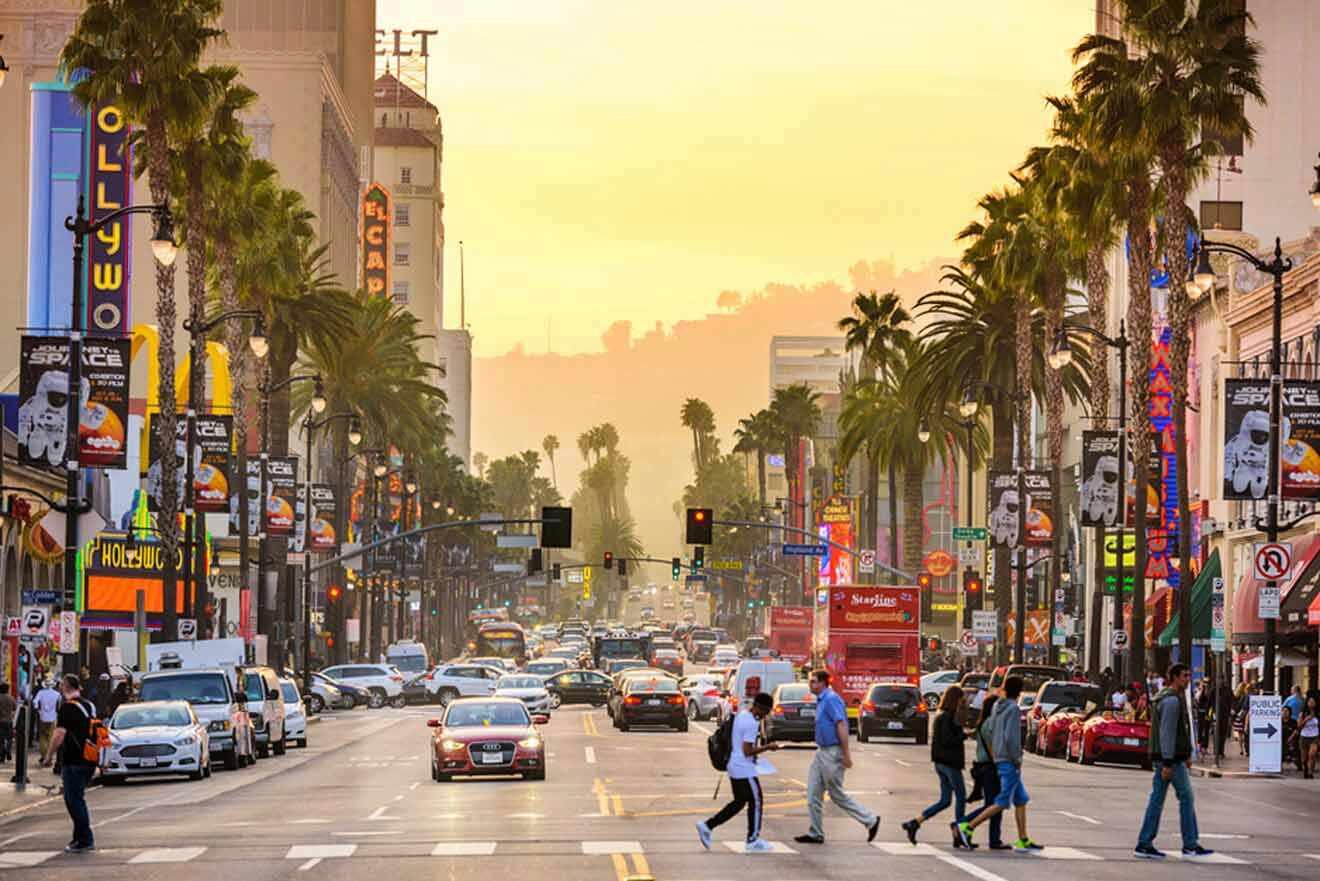 Get inspired by the famous City of Angels and visit the bustling city of Los Angeles! Los Angeles is an absolute must-visit while you're in California. Travelers like you have so many outdoor activities to embark on, from surfing in Venice Beach to the Universal Studios amusement park.
Here are a couple that I suggest doing while you're traveling solo:
Walk through Huntington Botanical Gardens – you can easily spend the entire day exploring the 16 gardens with over 83,000 unique plants, reading the educational plaques, and learning all about the history along the way. Really take your time and smell the roses!
Learn how to surf in Venice Beach – located 45 minutes from Long Beach, Venice Beach is the most famous surf city in the Los Angeles area. I suggest visiting the beach town for a day and booking a 2-hour group surfing lesson with fellow travelers and locals. This is a great way to get out of your comfort zone and learn a new skill! After your lesson, explore the Marina Del Rey and head to Santa Monica Pier for an outdoor amusement park, a short bike ride away.
Look through telescopes at the Griffith Observatory – the Griffith Observatory is a well-known astronomy museum with a jaw-dropping viewpoint of the iconic Hollywood Sign and LA skyline. It's one of my favorite museums to explore in LA and the best place to just walk around the outdoor terrace and admire the views.
SURFING LESSON PRICE: from US$85 per person
5. Escape to the Danish town of Solvang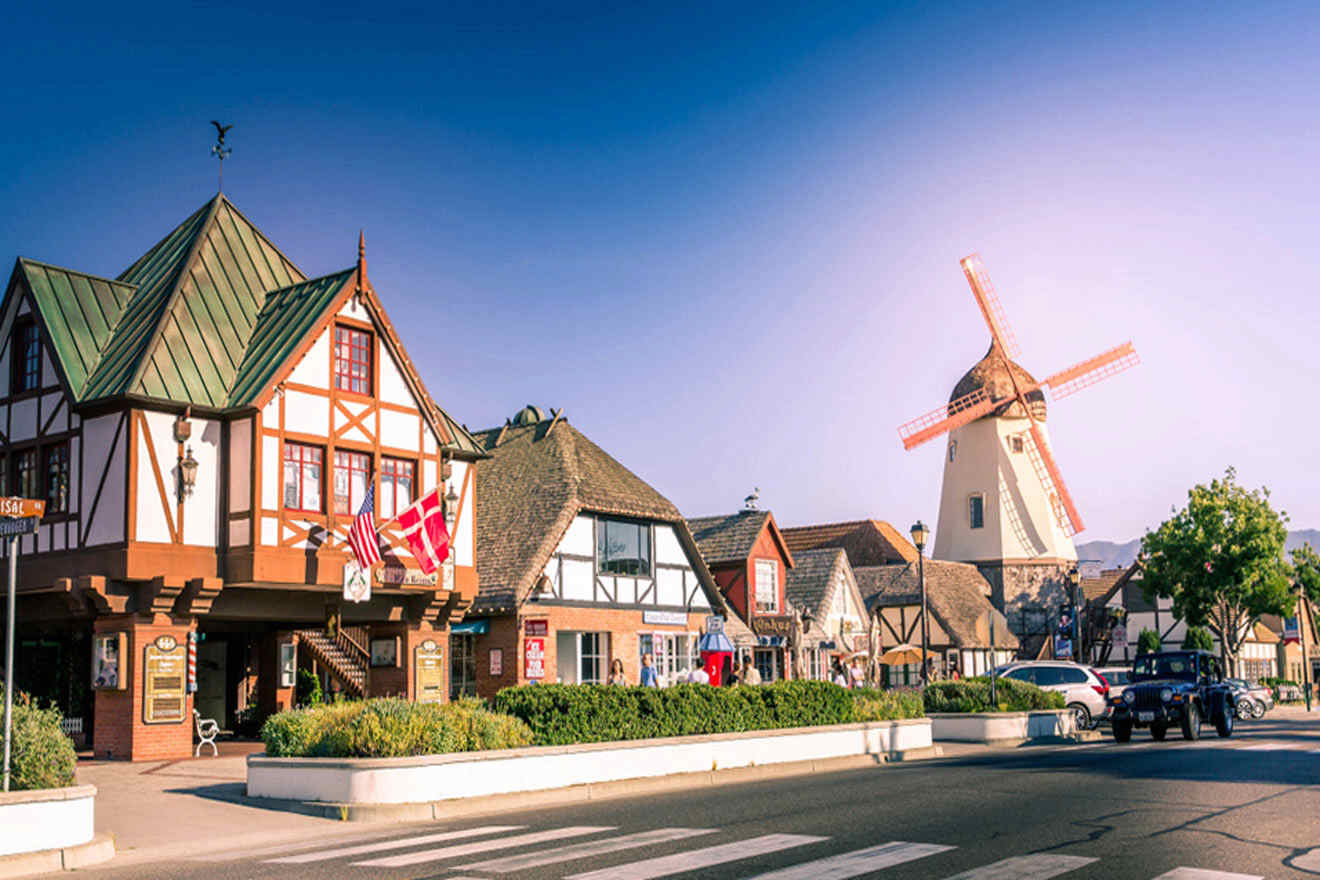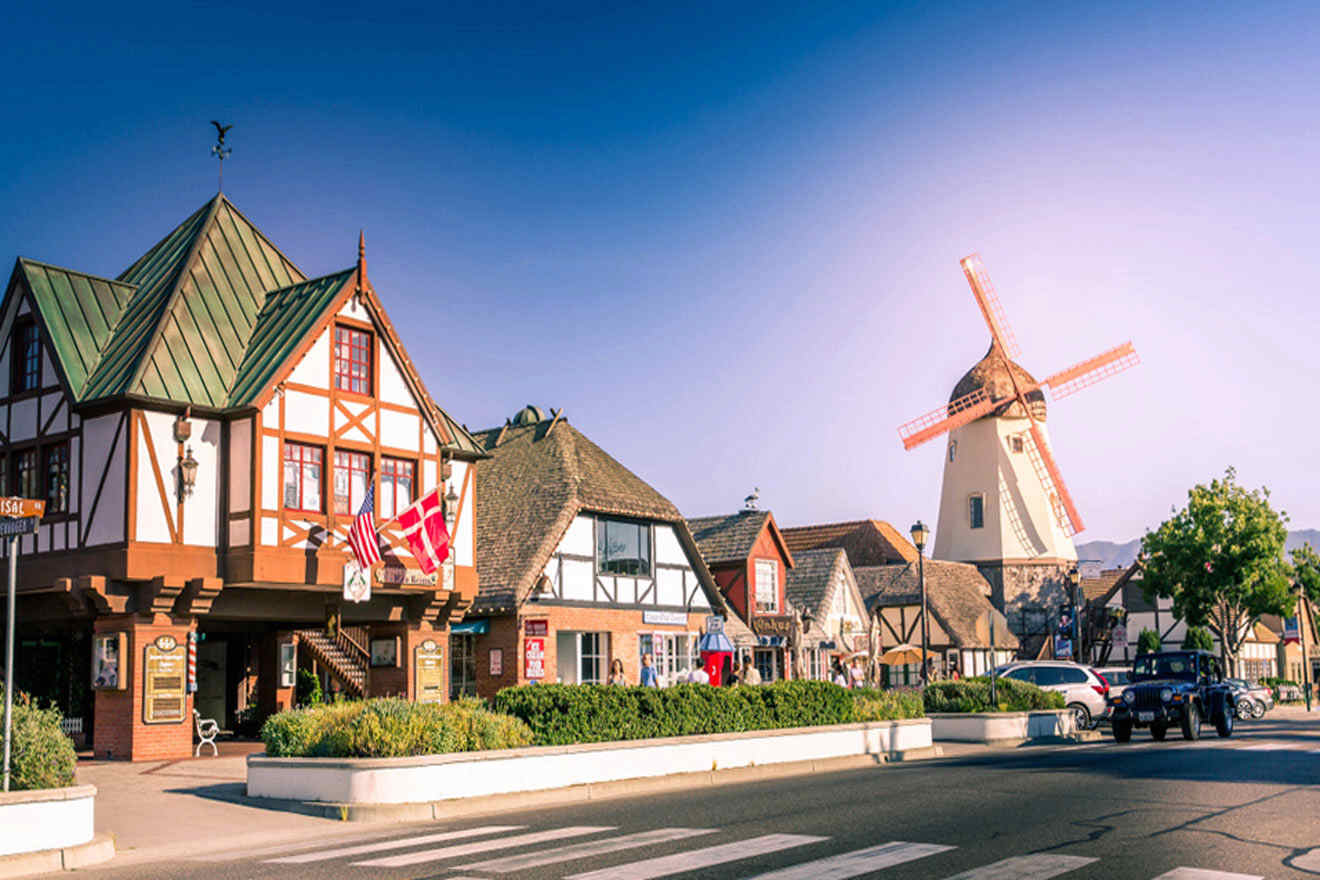 I absolutely had to add Solvang to this list of outdoor solo vacations in California. It's the Danish capital of the USA, with the most incredible history, museums, architecture, old-time feel, and most importantly, delicious pastries and local Danish eateries that you would absolutely adore.
Take the Solvang Trolley, an old-fashioned horse-drawn carriage around the city. It's a fun way for solo travelers to sightsee and pass by the boutique shops, Danish bakeries, and other local eateries you can explore later. I suggest asking locals for more guidance if you don't know which place to choose! For breakfast, I recommend Olsen's Danish Village Bakery (map) and ordering the Danish Waffle.
While you're on the carriage, you'll also get a chance to hear the guide discussing the history of the small town and tales and stories of Danish culture while enjoying the relaxing ride and the sun beaming down your face. They're open from Friday to Monday during the summer, winter, and early spring from 12 PM to 5 PM.
PRICE: US$14 per person
6. Take a train ride from LA to Santa Barbara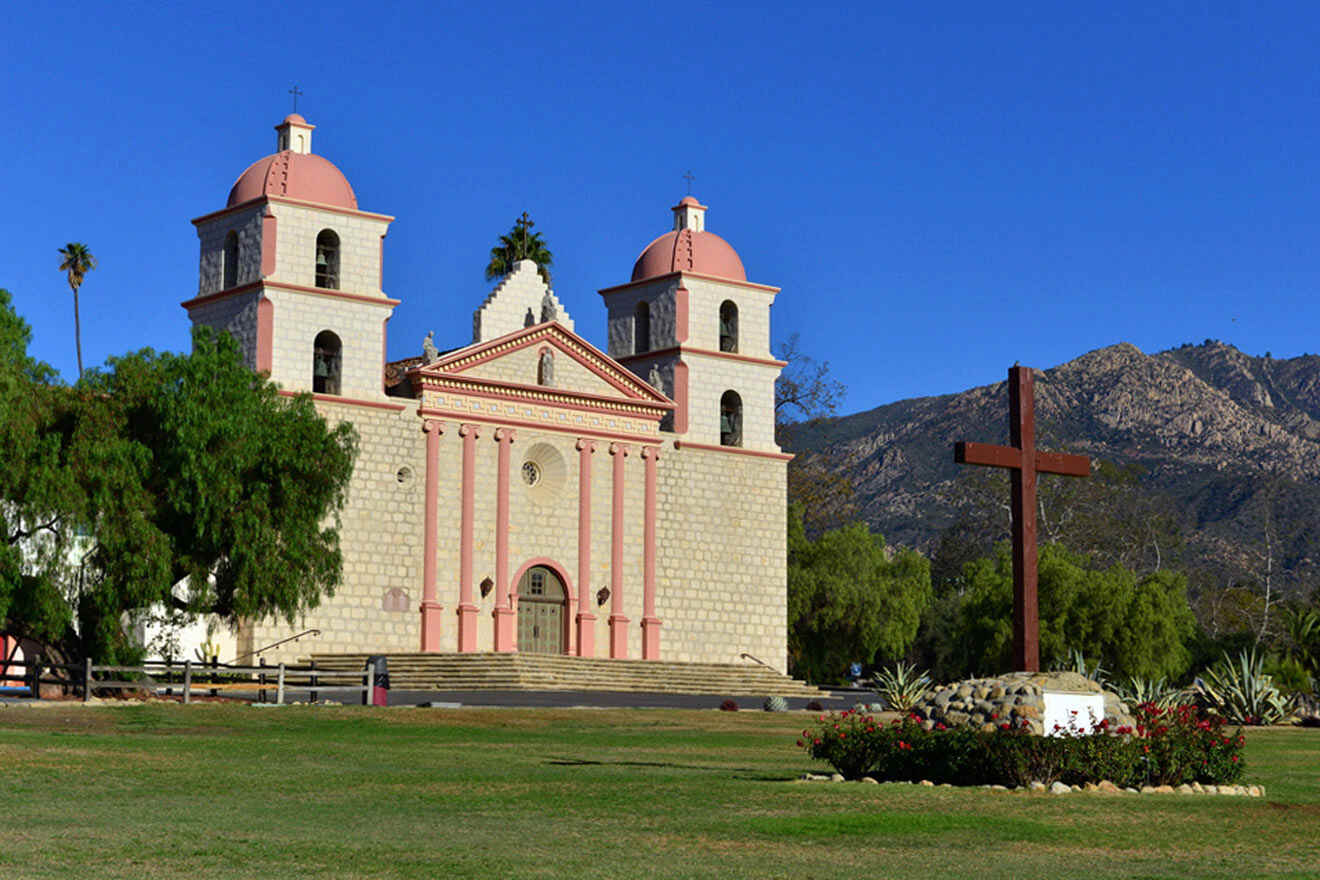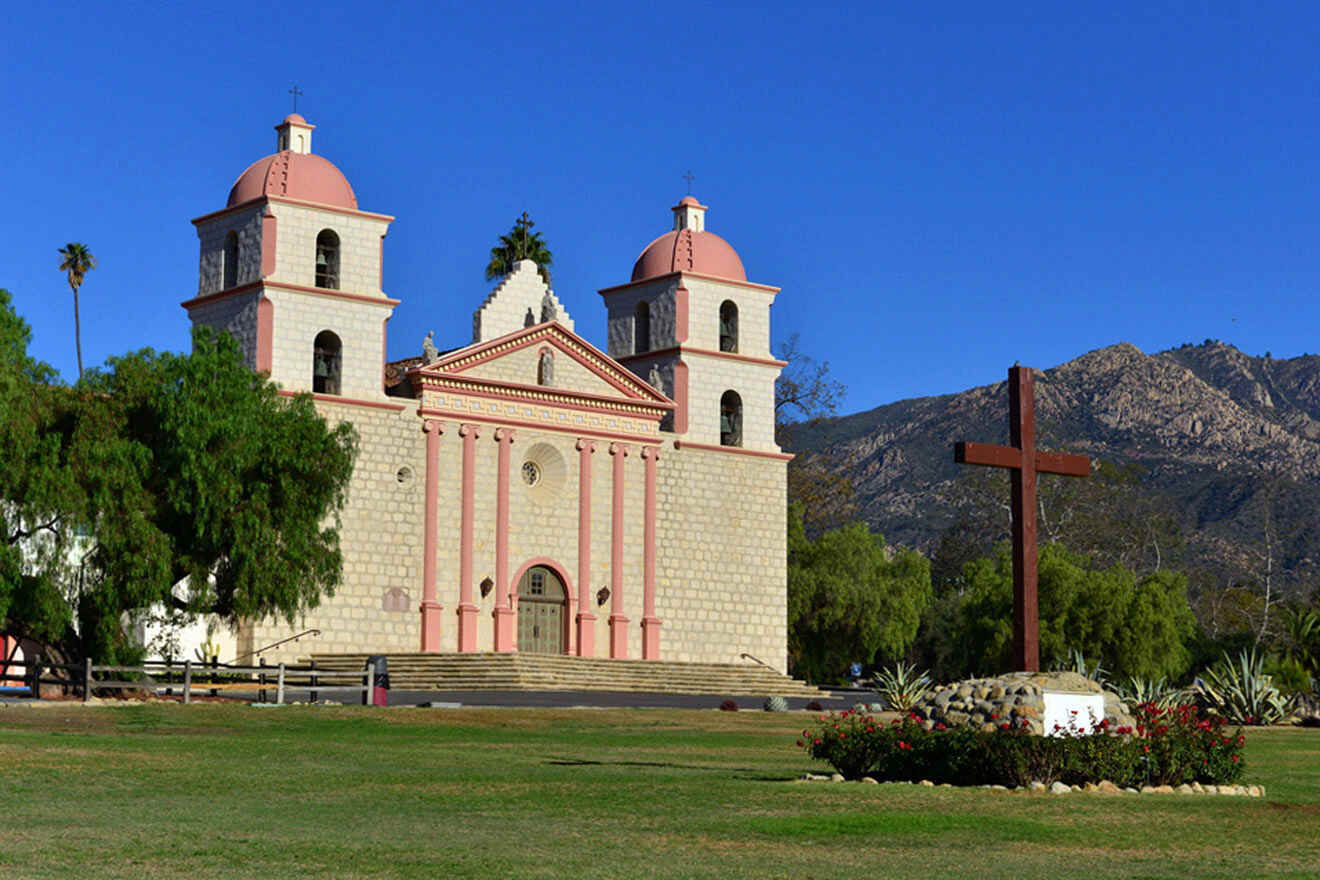 The California central coast city of San Barbara is home to the country's most famous wineries, Spanish-style architecture, gold sand beaches, historic landmarks, and more. As a solo traveler, this is the ultimate outdoor getaway if you're fascinated by history and an old-timey feel. It's totally different from Los Angeles, making it more enjoyable for outdoor enthusiasts.
Here's what you can do when in Santa Barbara:
Explore the Channel Islands National Park – reserve a boat for a day and embark on a journey to the Channel Islands! Santa Cruz Island, in particular, holds a special allure for nature enthusiasts who have an appreciation for nature, much like myself.
Meet fellow travelers on a fun wine-tasting experience – Santa Barbara's wine country, Santa Ynez, is the ultimate place to explore the rolling hills and vineyards! Because you're traveling alone, I don't recommend going on your own. Booking a group tour will give you the comfort of a local guide leading the way through their tasting rooms, a provided mode of transportation to and from your accommodation, and a group of people that will eventually become your new friends after a couple of glasses of wine.
Admire the architecture of downtown Santa Barbara – taking a walk and admiring historic landmarks like the Santa Barbara County Courthouse and Old Mission Santa Barbara is a nice, relaxing stroll for solo travelers. It's a safe area, but I recommend holding your belongings close to avoid being a victim of pick-pocketers.
7. Go on a Pacific Coast Highway road trip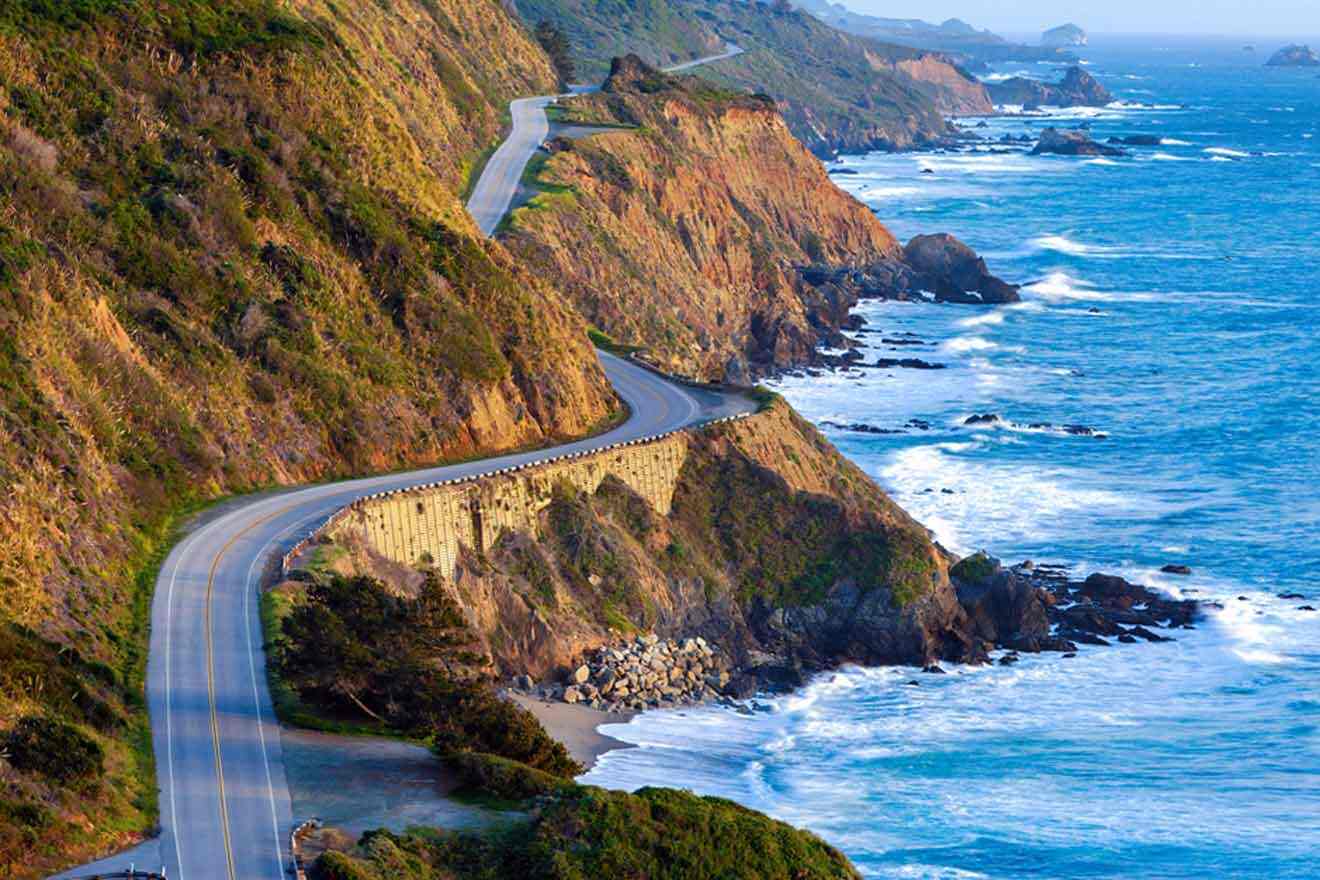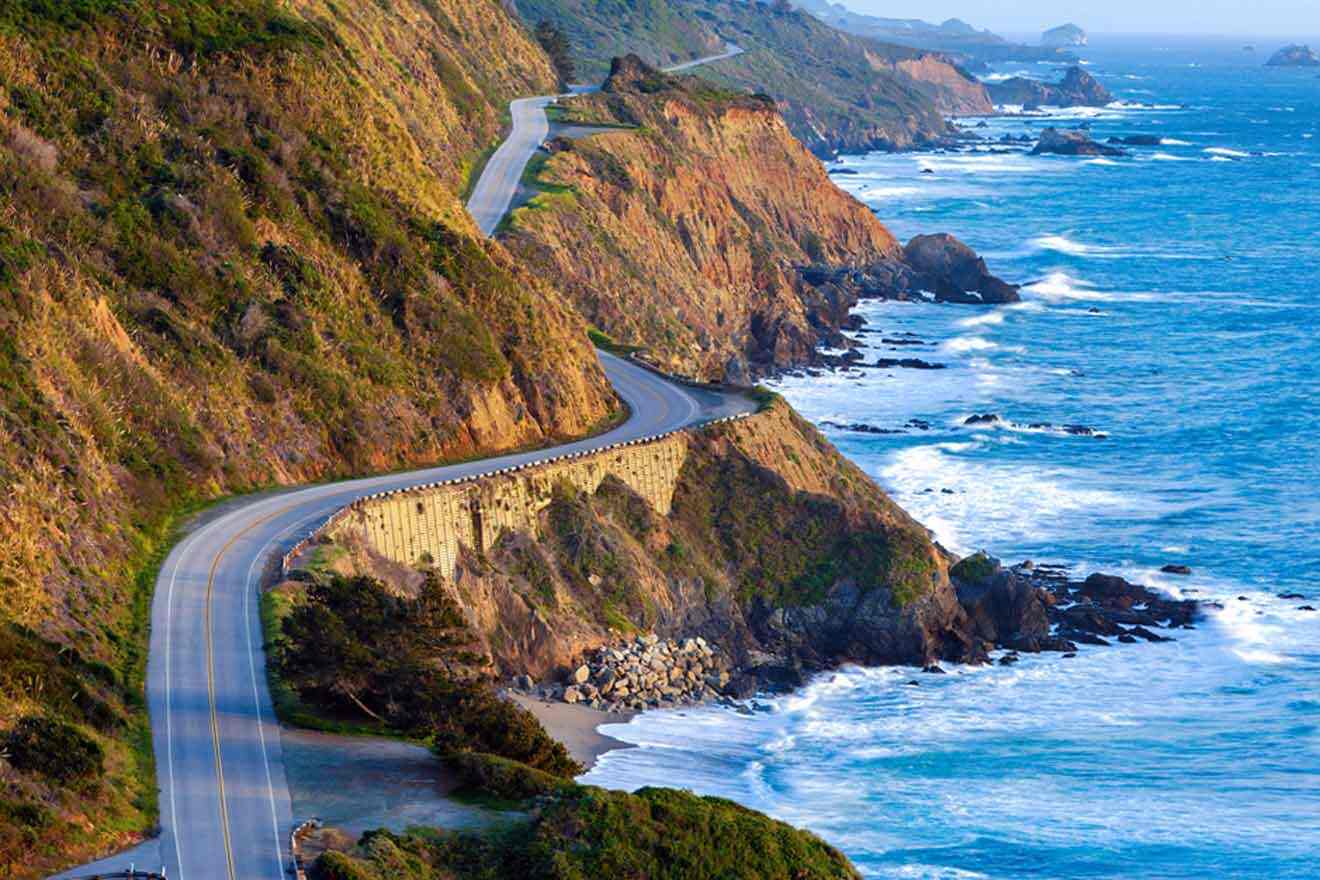 Drive on the iconic Pacific Coast Highway on a road trip from LA to San Francisco. Prior to embarking on your adventure, you'll need to book your car. It doesn't have to be anything fancy, as long as it's safe.
I love doing solo road trips because I can really enjoy the music and ponder about things I don't usually have time to think about. I can make my own decisions to stop wherever I want, whenever I want. It's really quite liberating!
The Pacific Coast Highway road trip from LA to San Francisco is one that I couldn't recommend enough. You'll need to make stops along the way and book a few hostels/hotels to get you through the night, but it's well worth visiting when you're taking a trip up the California coast.
I suggest stopping by the Monarch Butterfly Grove in Pismo Beach, the Hearst Castle in San Simeon, San Luis Obispo for an incredible wine country scene along the way, and all the incredible 17-Mile Drive destinations by Pebble Beach.
Prepare for your solo road trip by making sure your gas tank is filled, all the tires are ready and safe to go and pack as many snacks and water as possible. I suggest stopping at a grocery store beforehand so you're not spending too much money on overpriced goods at convenience stores in the middle of nowhere (been there, done that).
8. Explore the nature wonders of Big Sur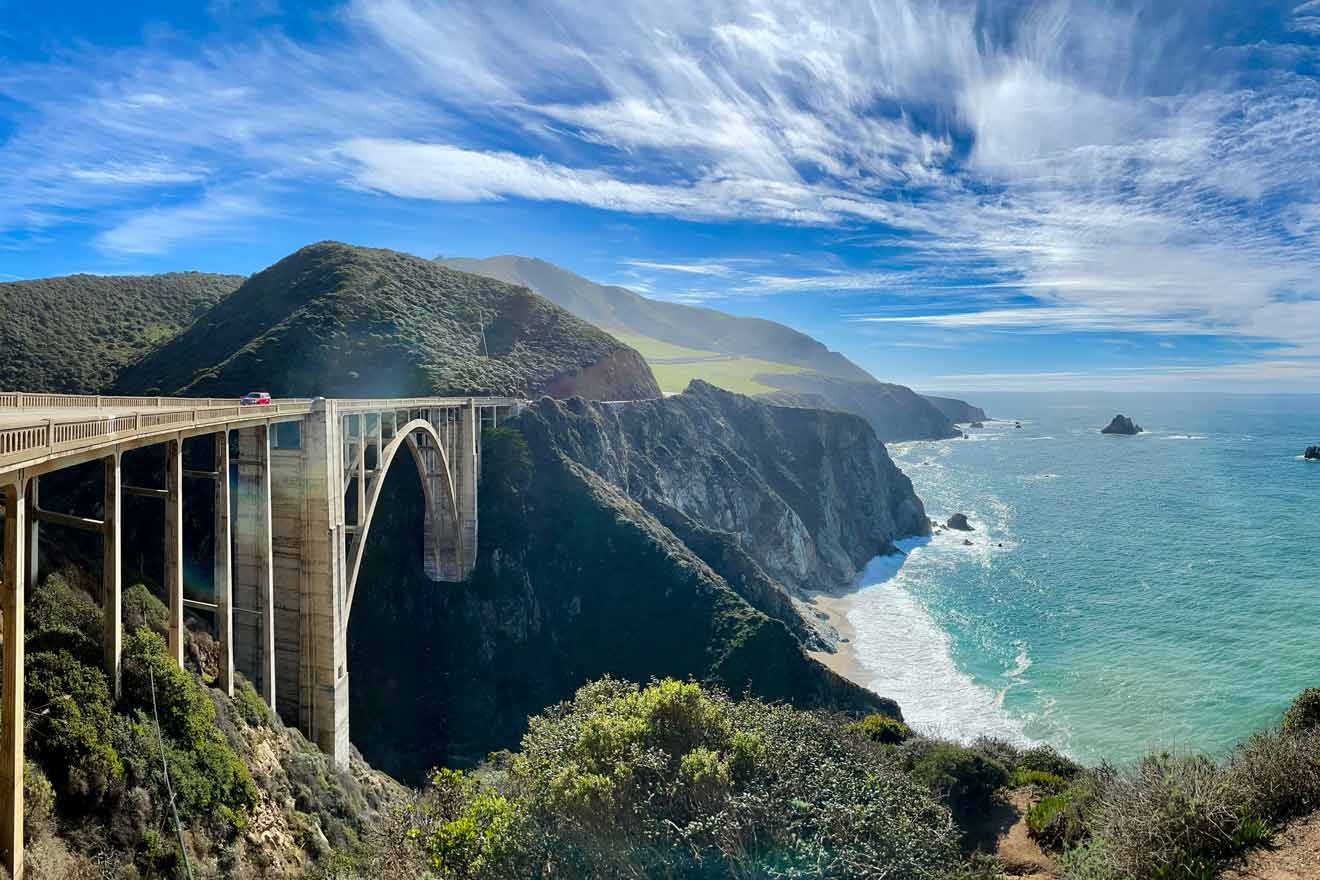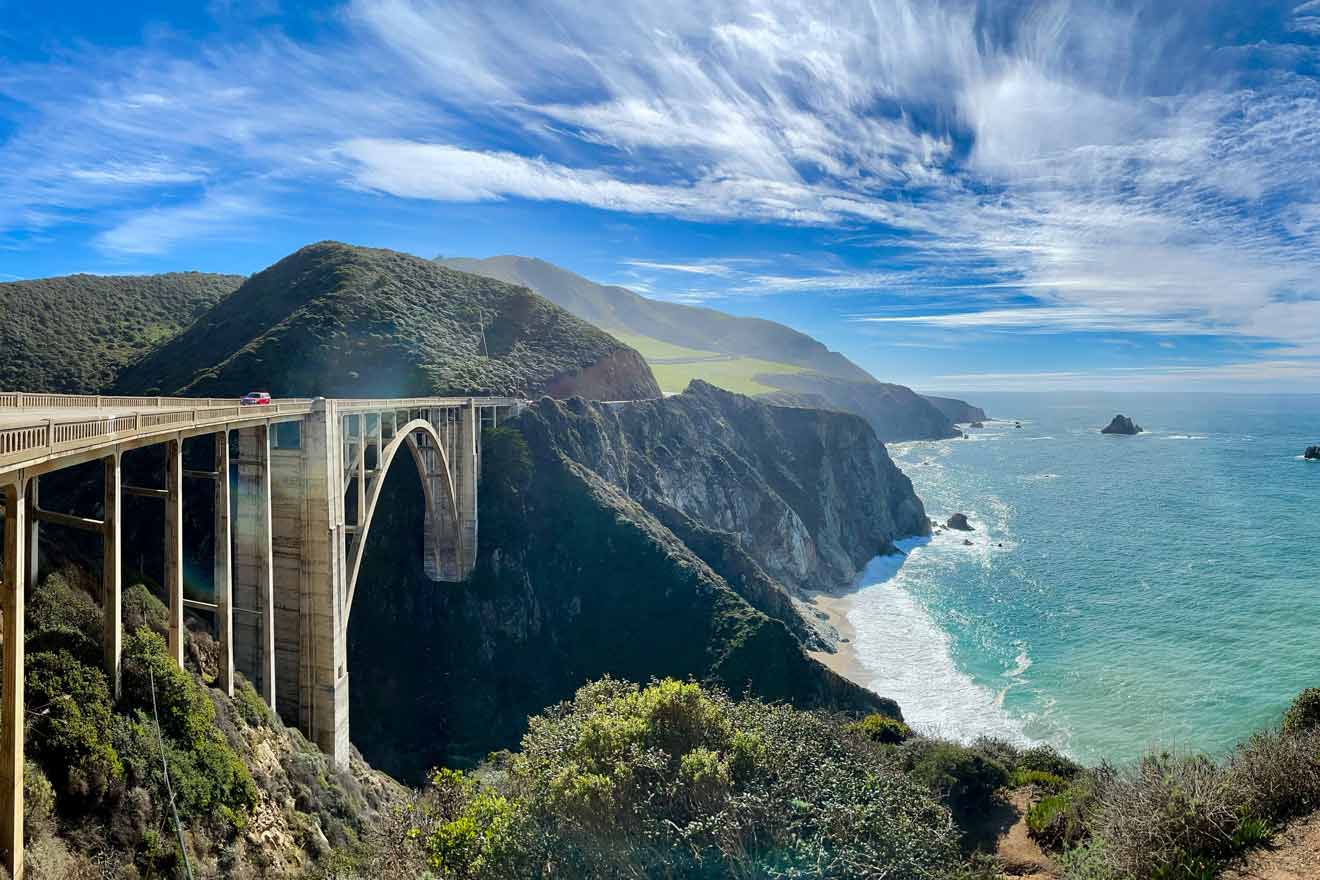 Big Sur is one of the most beautiful areas in all of California. It's home to protected land untouched by humans, kept clean and preserved for people to enjoy from a distance or with caution.
Some incredible things for solo travelers in Big Sur are:
Bixby Creek Bridge – a well-known bridge easily accessed from the Pacific Coast Highway and a beautiful spot to stop and take a selfie! You can even bring a tripod to take a better, professional-looking photo by yourself.
Pfeiffer Beach – this is a purple-sand beach, unlike anything you'll ever see in California. It's worth stopping by and taking a quick look and then seeing Keyhole Arch a short walk away.
9. Take a stroll through the charming Carmel-by-the-Sea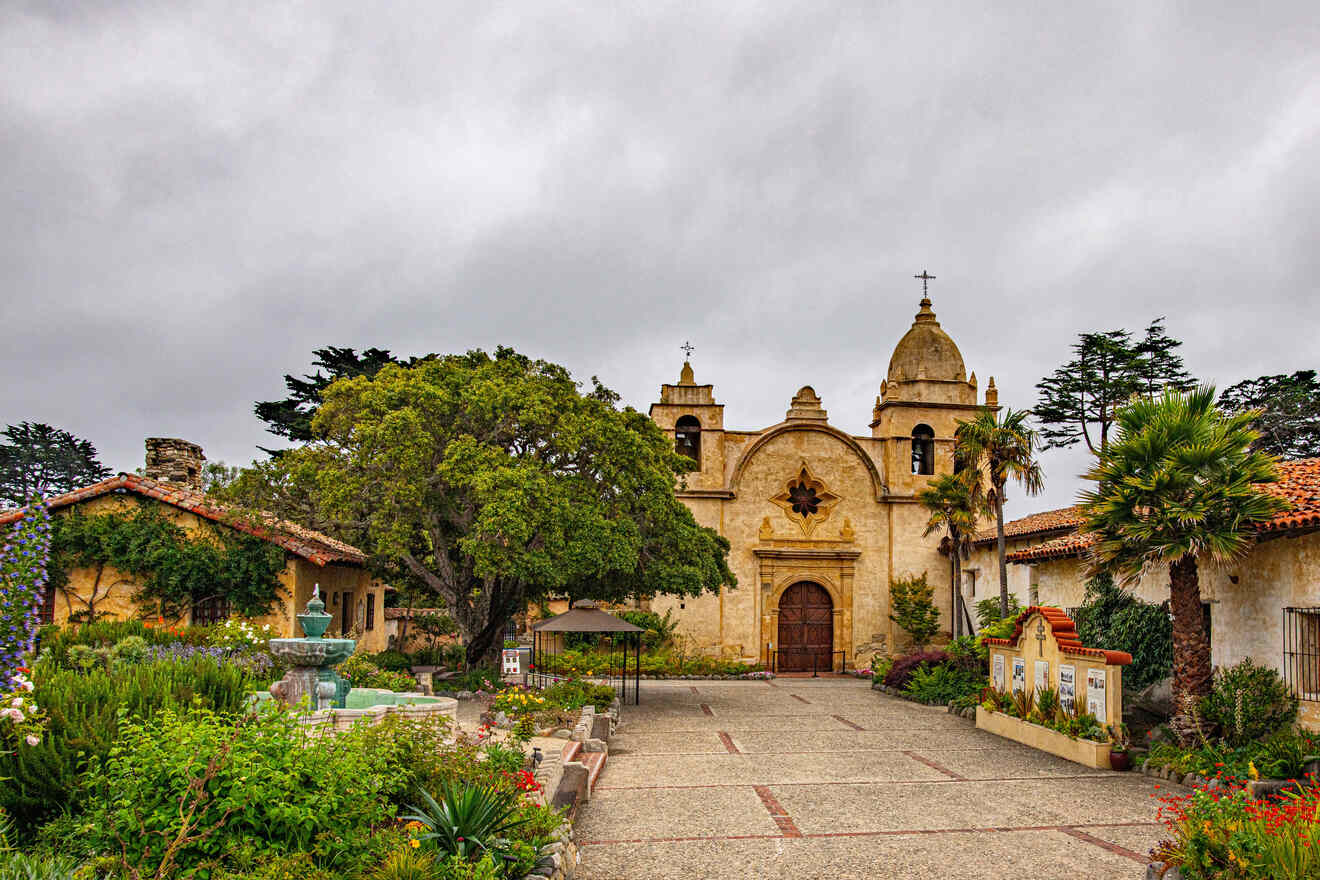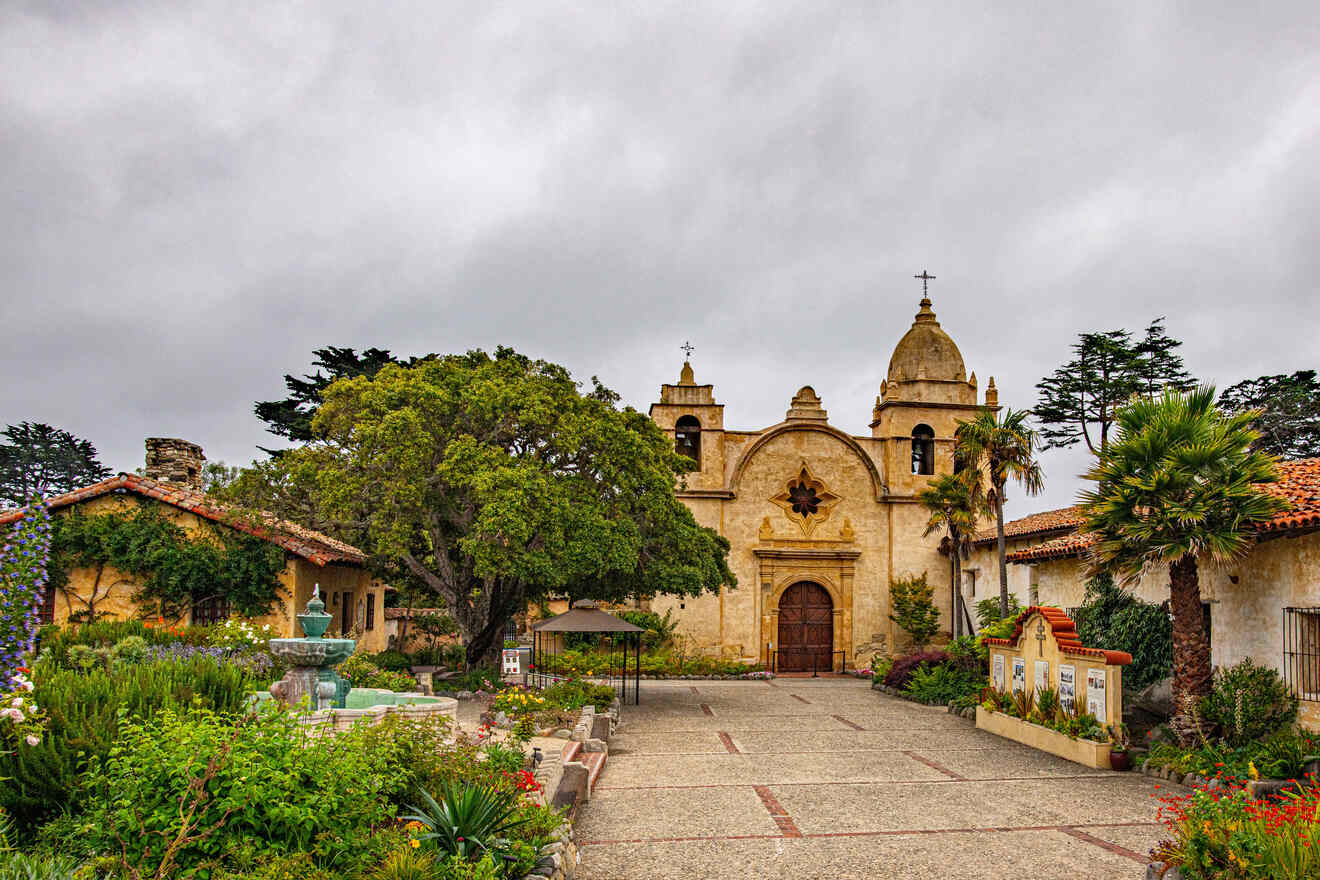 The seaside community of Carmel-by-the-Sea is the sweetest village I've ever been to. You'll find boutique hotels and locally owned boutique shops on every corner, a 1920s fairytale architecture-type feel, a white-sand beach, and a quaint atmosphere that solo travelers like you would love.
The best way to explore the village is by booking a walking tour, where a local tour guide will guide you through some of the most beautiful photo-worthy attractions like the Church of Wayfarer, Tuck Box, Hog's Breath Inn, First Murphy House, and others.
Afterward, take a walk through the 100+ art galleries that are situated all over Carmel-by-the-Sea, and make sure to check out the iconic Clinton Walker house.
TOUR PRICE: from US$35 per person
10. Take a ride down the Napa Valley Wine Train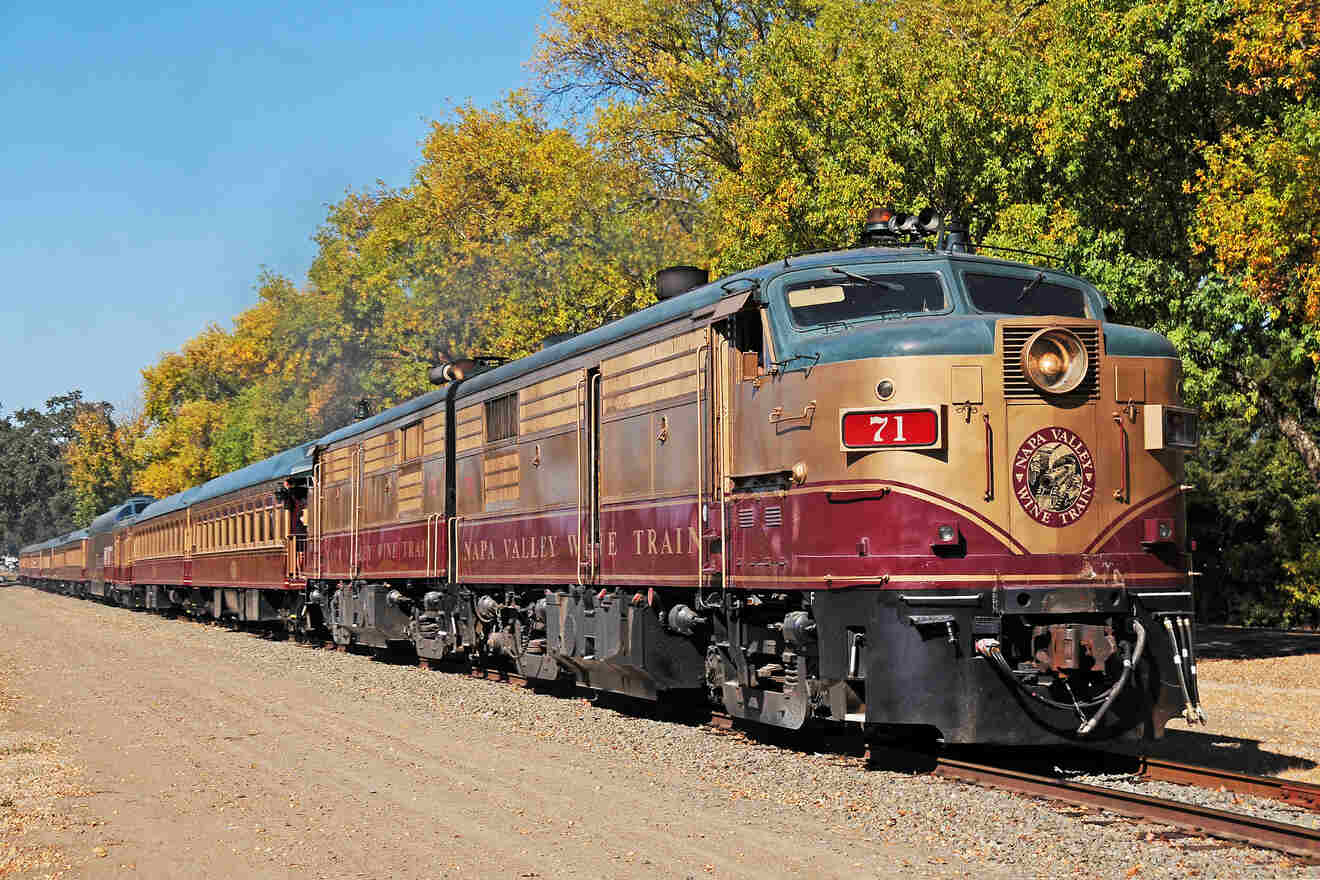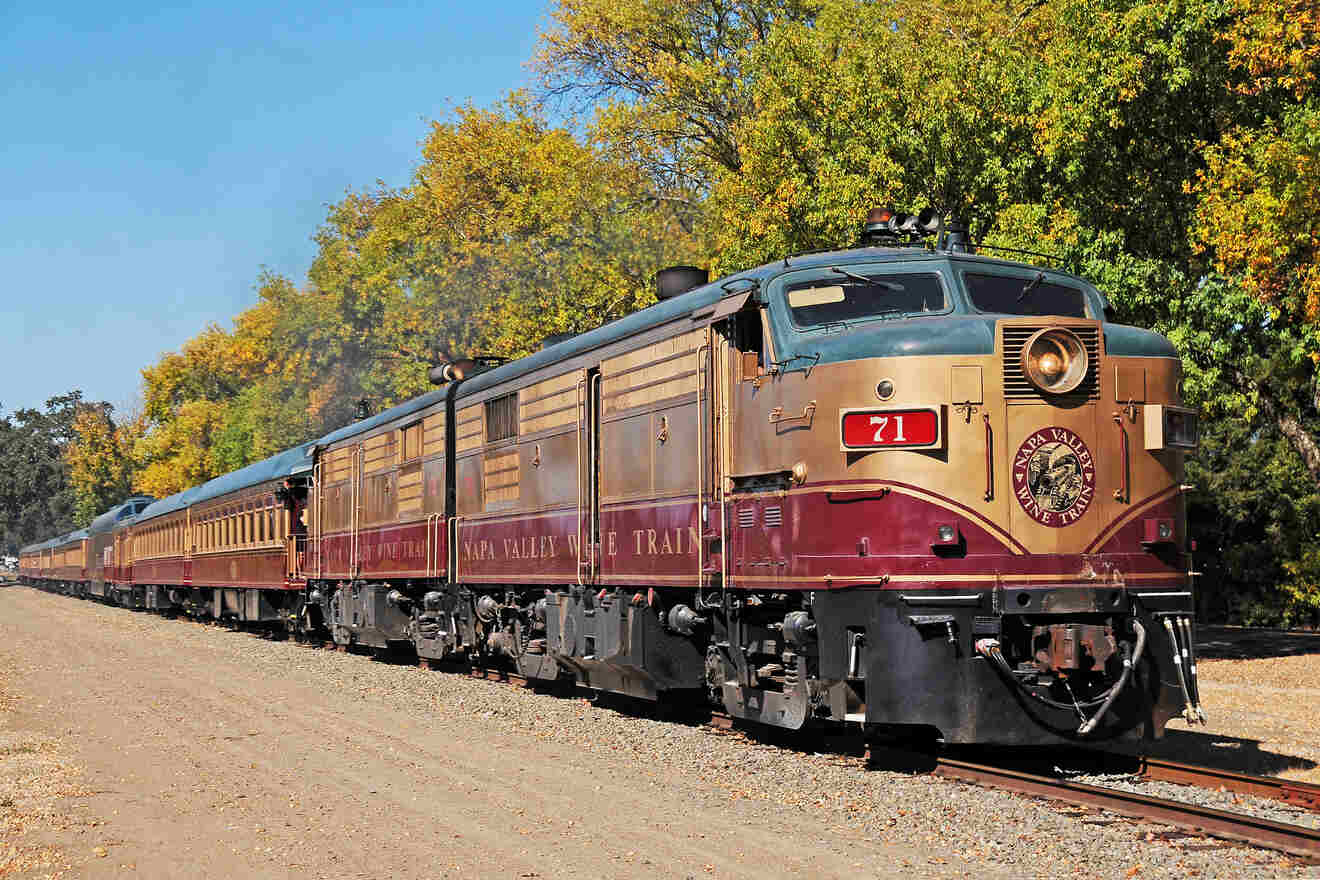 I absolutely LOVE taking trains solo! The Napa Valley Wine Train has to be the most beautiful experience in the entire city of Napa. You get a chance to onboard an old-fashioned train with an antique-vintage vibe passing by the rolling hills of vineyards and beautiful scenery unlike anywhere else in California.
You'll be taken on a 25-mile (40 km) journey through the valley with plenty of food on board and wine, of course. As a solo traveler, it's important to stay aware and cautious of how much you're drinking. As always, drink responsibly, and don't overdo it!
PRICE: from US$165 per person
11. See the famous attractions in San Francisco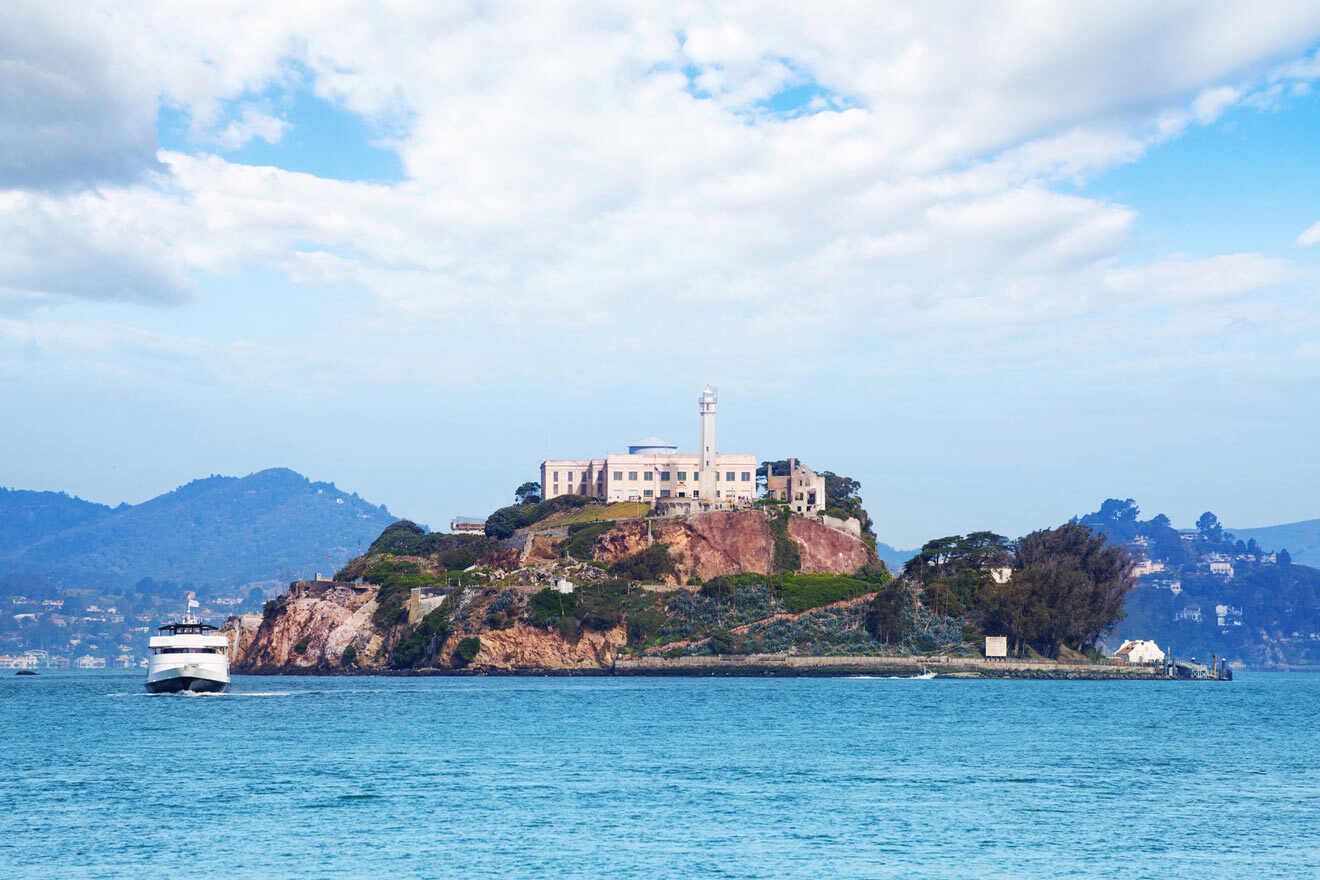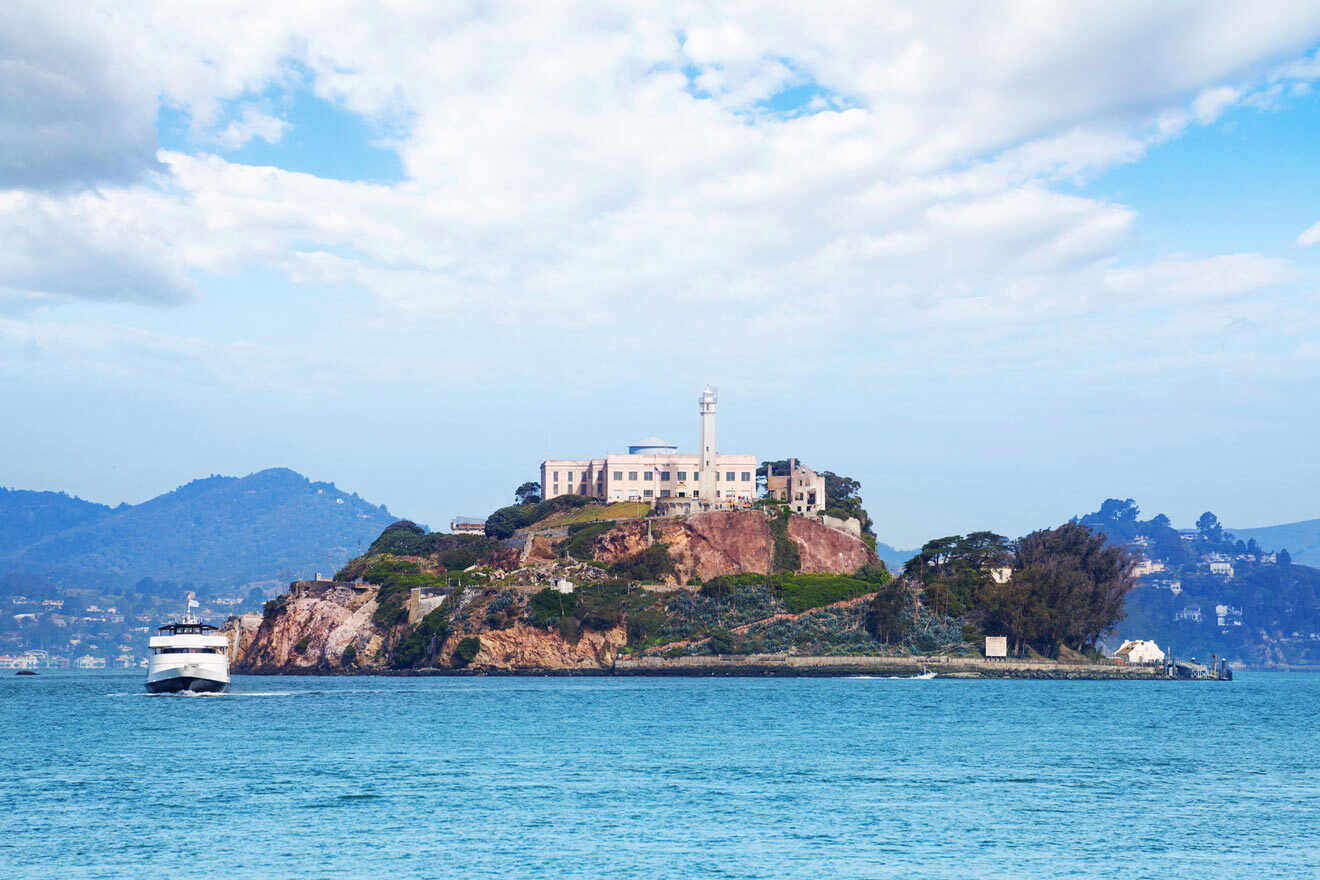 San Francisco is a hipster city filled with world-renowned landmarks and destinations that every solo traveler would absolutely love. I've had the best solo trip in the Bay Area before and absolutely loved taking my time through the main attractions.
Here are some of the experiences I suggest every solo traveler do, but you can see all the things you can see and do alone in San Francisco in our dedicated article.
3-in-1 tour – this tour is incredibly valuable with an original ferry ride to/from Alcatraz, a tour of Alcatraz itself, a trip to the Muir Woods National Monument, and viewpoints where you can take photos standing by San Francisco's Golden Gate Bridge. It's the best of San Francisco in a full day, guided by a local! Plus, you get a chance to make some new friends visiting from all around the world.
Golden Gate Park – visit the de Young Museum, Japanese Tea Garden, California Academy of Sciences, and Stow Lake. You can get to all of them in 1 day!
TIP: I bring my pocket journal everywhere I travel solo. I suggest doing the same and documenting your experiences, thoughts, and feelings to look back on one day. I get this 3-pack of Moleskine journals on Amazon, and they last me a while!
PRICE: from US$150 per person
FAQs about your solo trip in California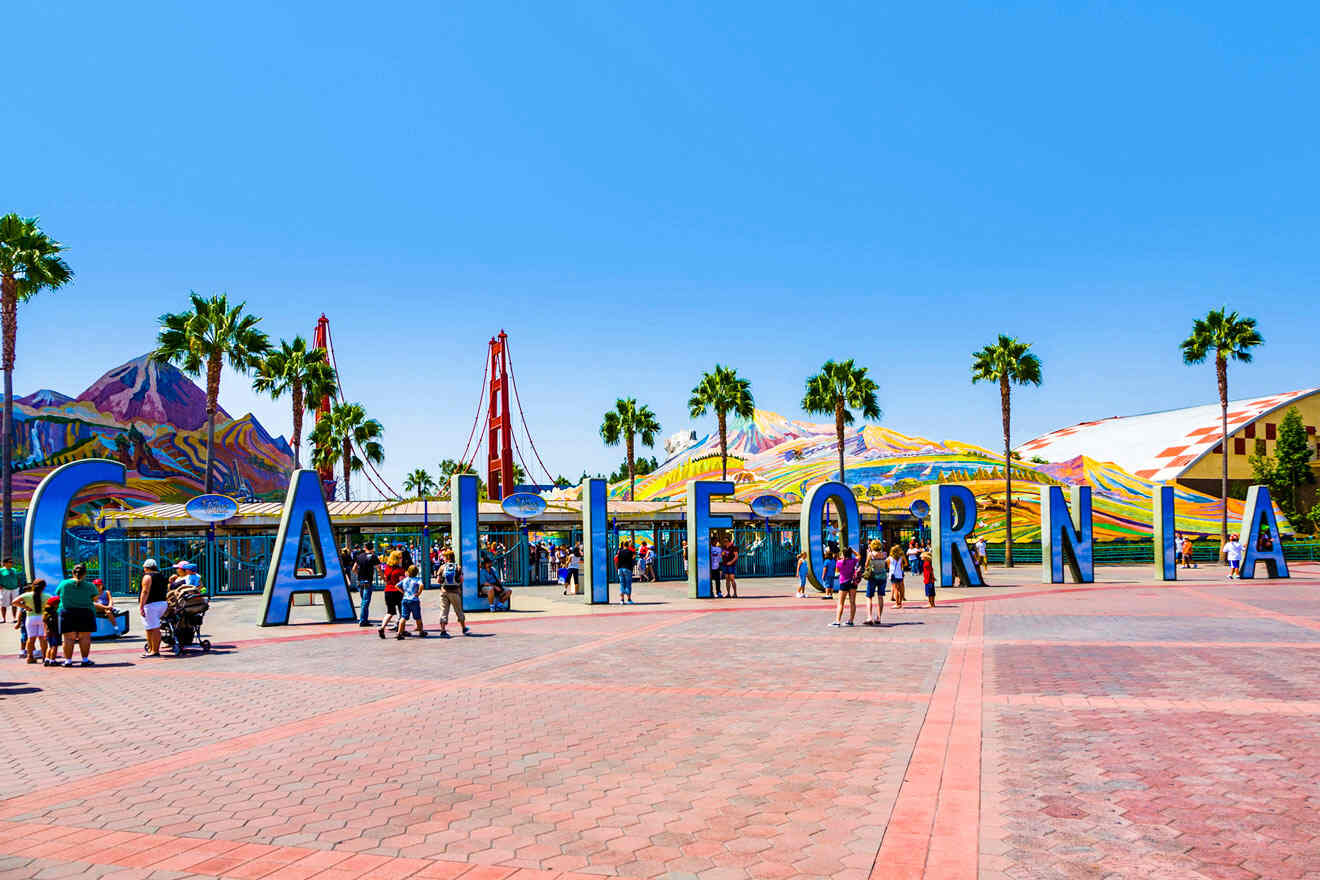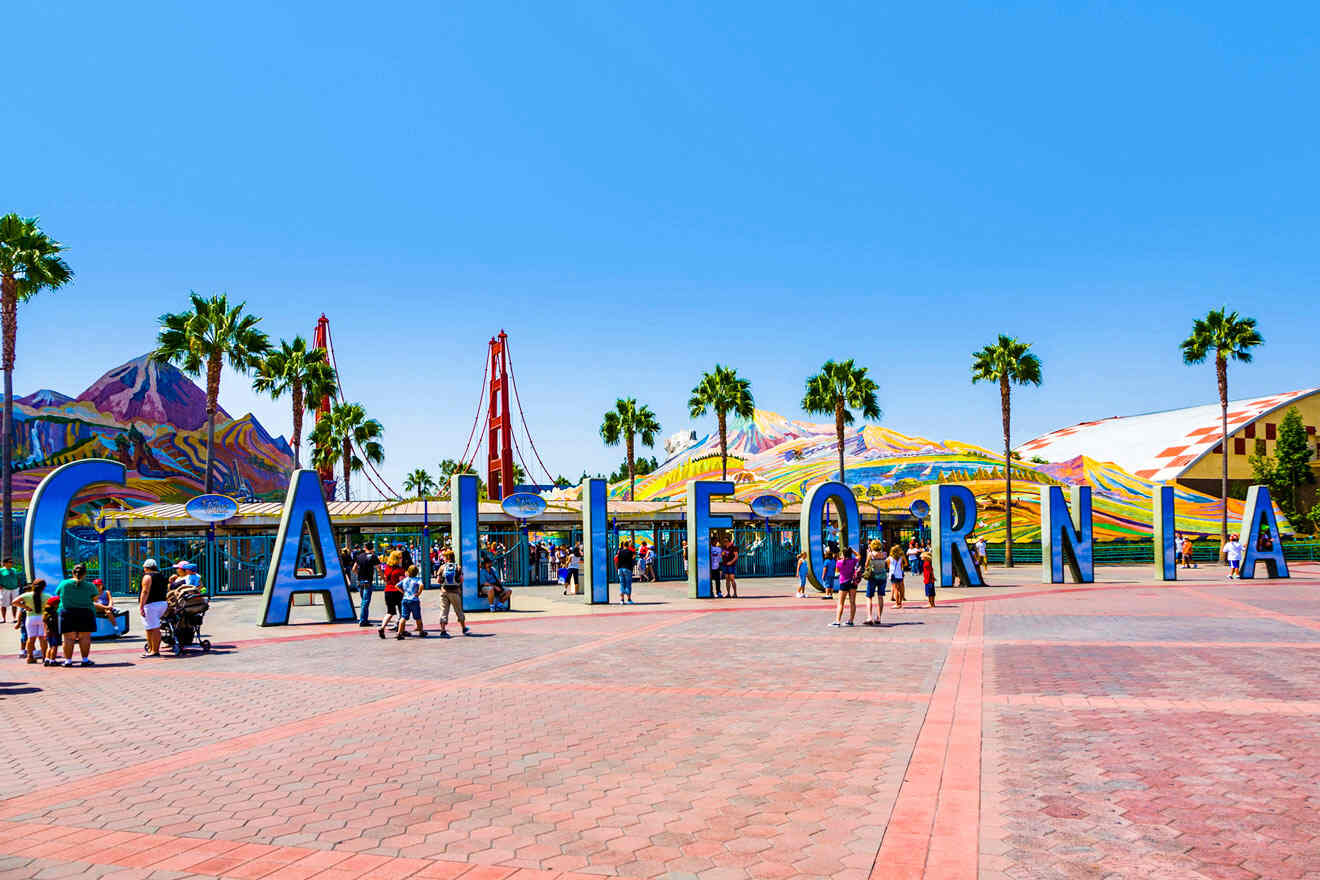 🌊 Can I go to California alone?
Absolutely! Traveling through California alone can be a breeze, depending on how you plan your trip. You'll meet amazing like-minded solo travelers along the way and make new memories that you'll forever cherish.
🤔 Is San Francisco a good solo trip?
San Diego is one of the best cities in California to have the perfect solo trip! There are plenty of things to do, like visit the incredible Big Sur, the world-famous Golden Gate Bridge, and popular national parks like Joshua Tree National Park and Yosemite National Park.
💰 Is it expensive to travel solo in California?
It generally is, but it doesn't have to be! I recommend staying in hostels and budgeting your food/experiences to save the most $$$.
🤪 How can I meet new people as a solo traveler?
You can meet new people as a solo traveler by booking tours, sparking conversations with locals, and staying in hostels!
Conclusion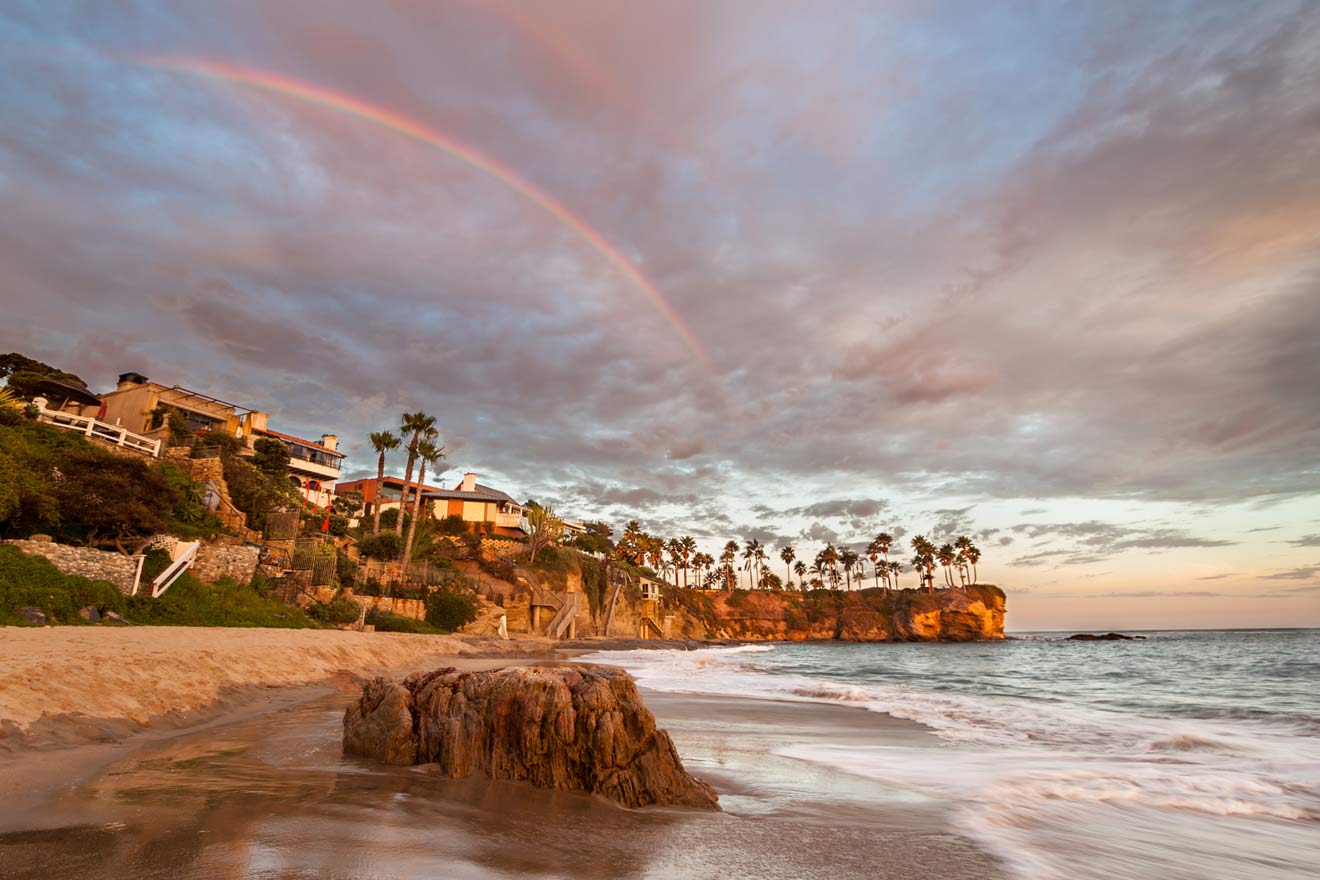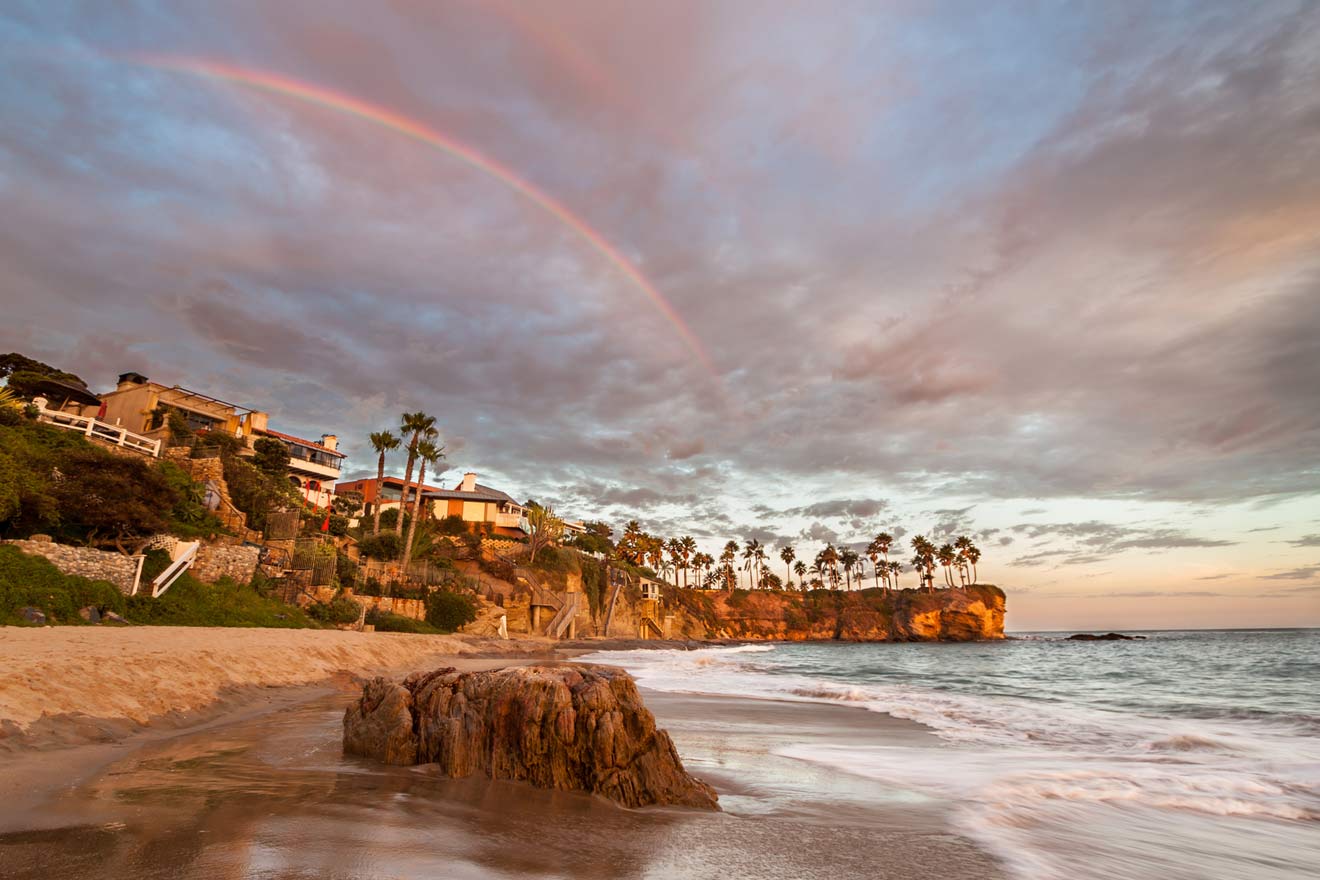 Well, there you have it! Planning a solo trip in California can be overwhelming because there are just way too many destinations and activities to pick from. I hope by reading this post, you have a better idea of where you want to go and what you want to see!
My favorite places to solo travel in California have to be the Channel Islands National Park's Santa Cruz Island and Yosemite National Park because they both offer incredible outdoor experiences that really connect you with nature and make you appreciate the beauty of the world around you. As someone taking on travel in California as a solo traveler, it's one of the best things to ponder on!
If you book any of these activities or stay in a few places I mentioned, let me know! I'd love to hear all about it. And don't forget to book all your reservations, experiences, and hostels in advance!
Xoxo,
Esabel S.
---
Pin it for later!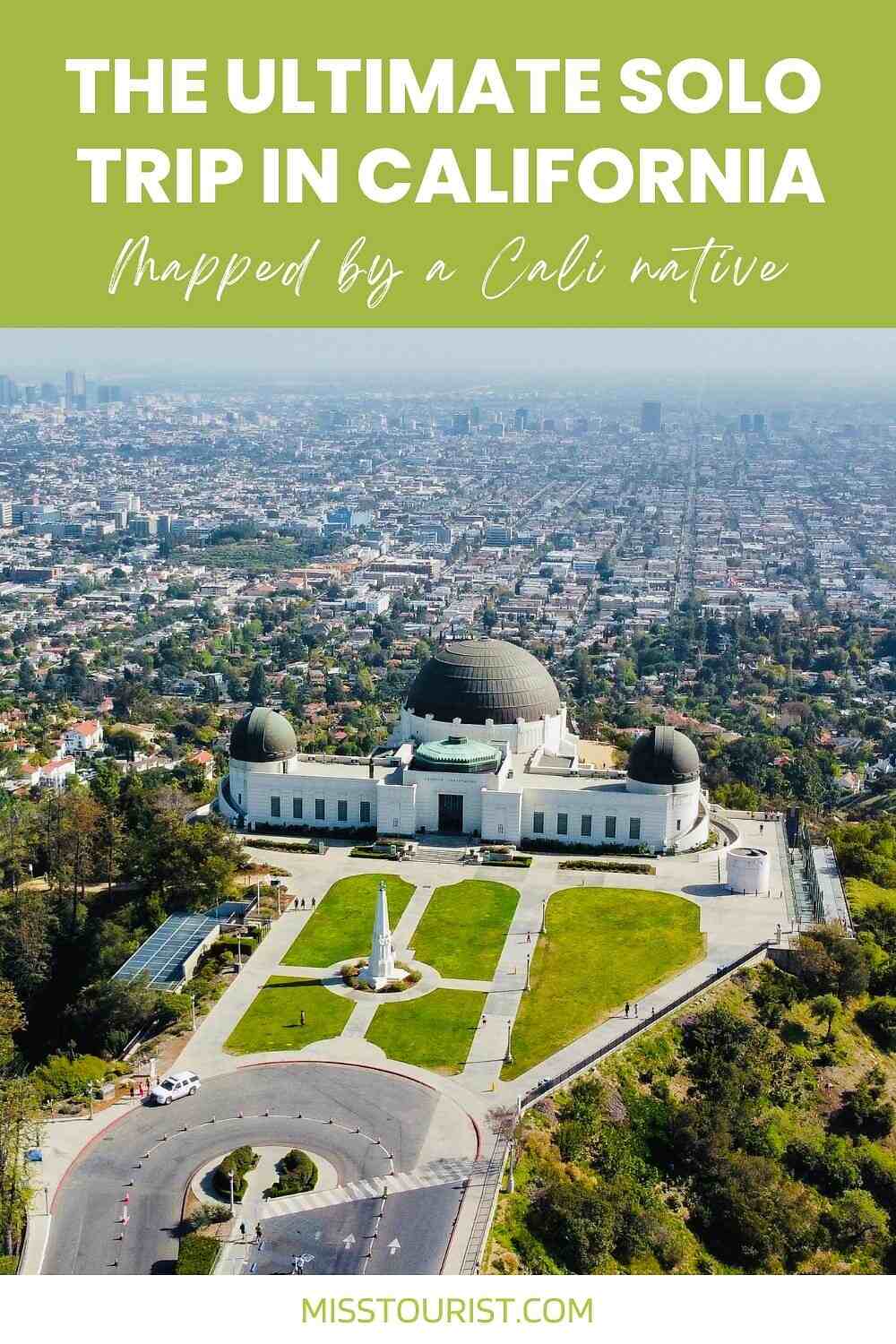 Pin it for later!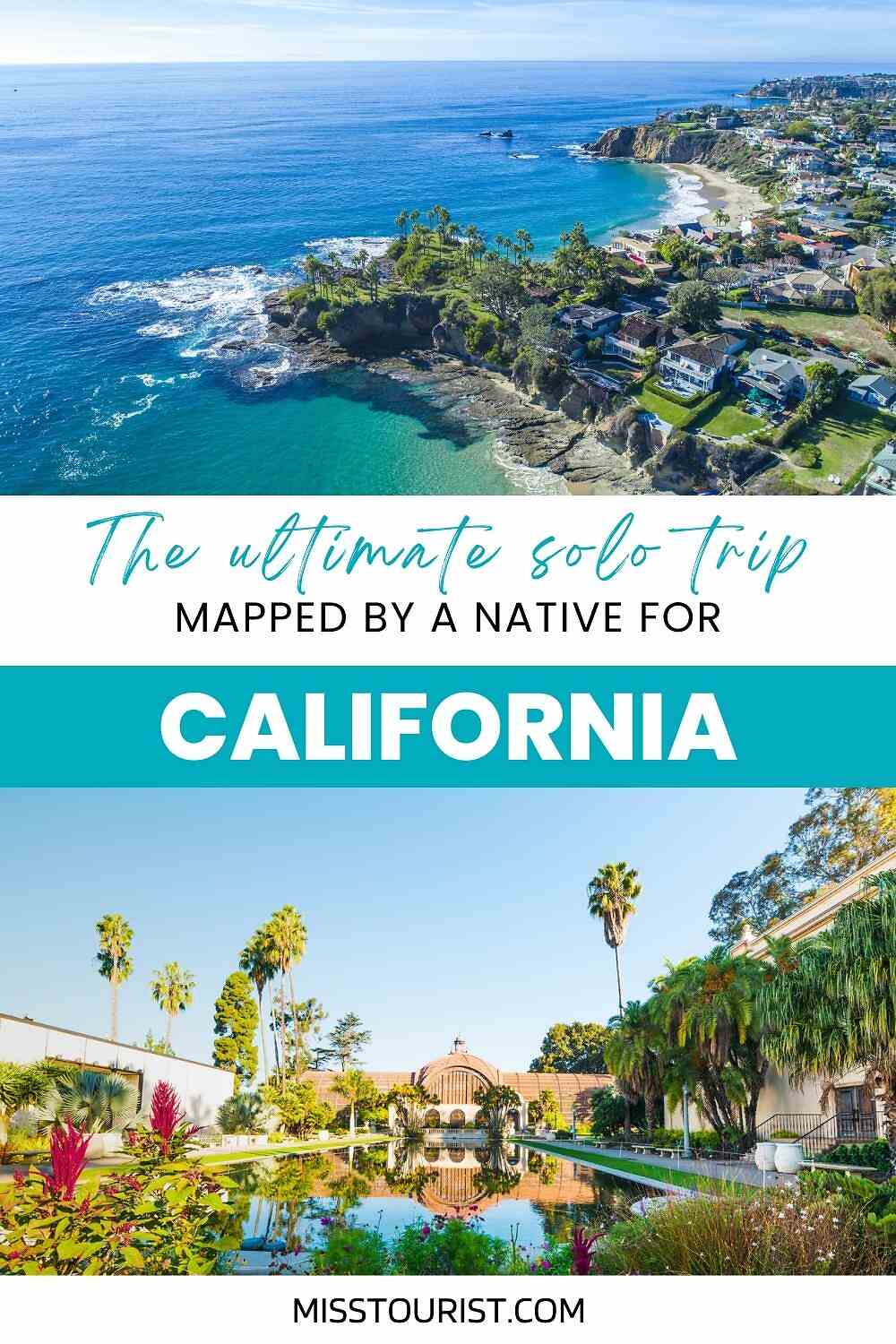 Products You May Like