Things to Do at Hollywood Studios → 2023 Planning Guide
I hope you're ready for all the magic ahead in this article because today, we're chatting about the best things to do at Hollywood Studios, as well as everything you need to know before you go!
Hollywood Studios is one of my top Disney parks to visit at Walt Disney World®, and I'm excited to share all my knowledge with you that I've acquired as a former cast member, longtime Disney World annual pass holder, and Orlando local.
I know that organizing a trip to Walt Disney World® can be stressful, so my goal for this article is to guide you through planning your day(s) at Hollywood Studios with ease.
Lights, camera, action!
Overview of Hollywood Studios at the Walt Disney World® Resort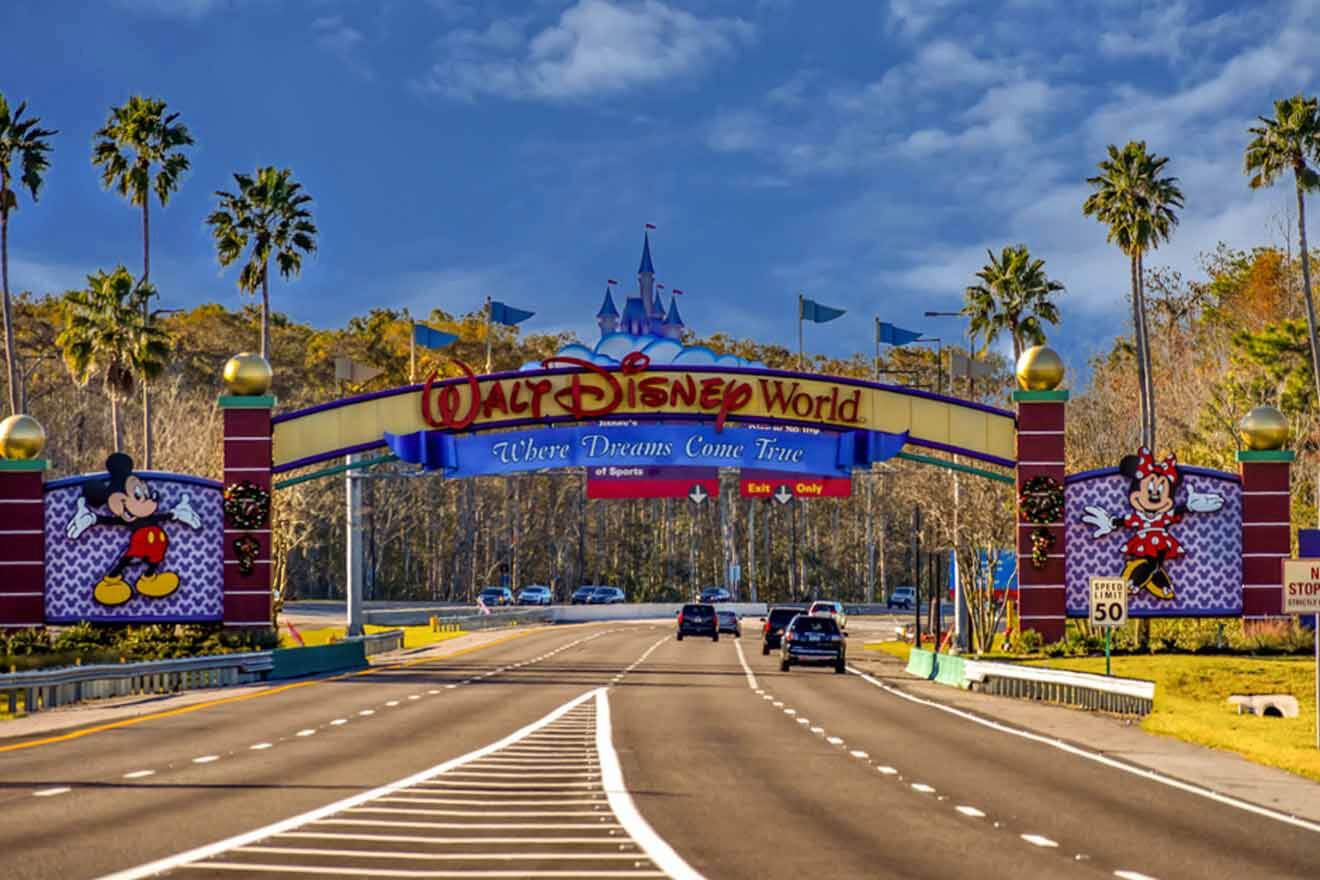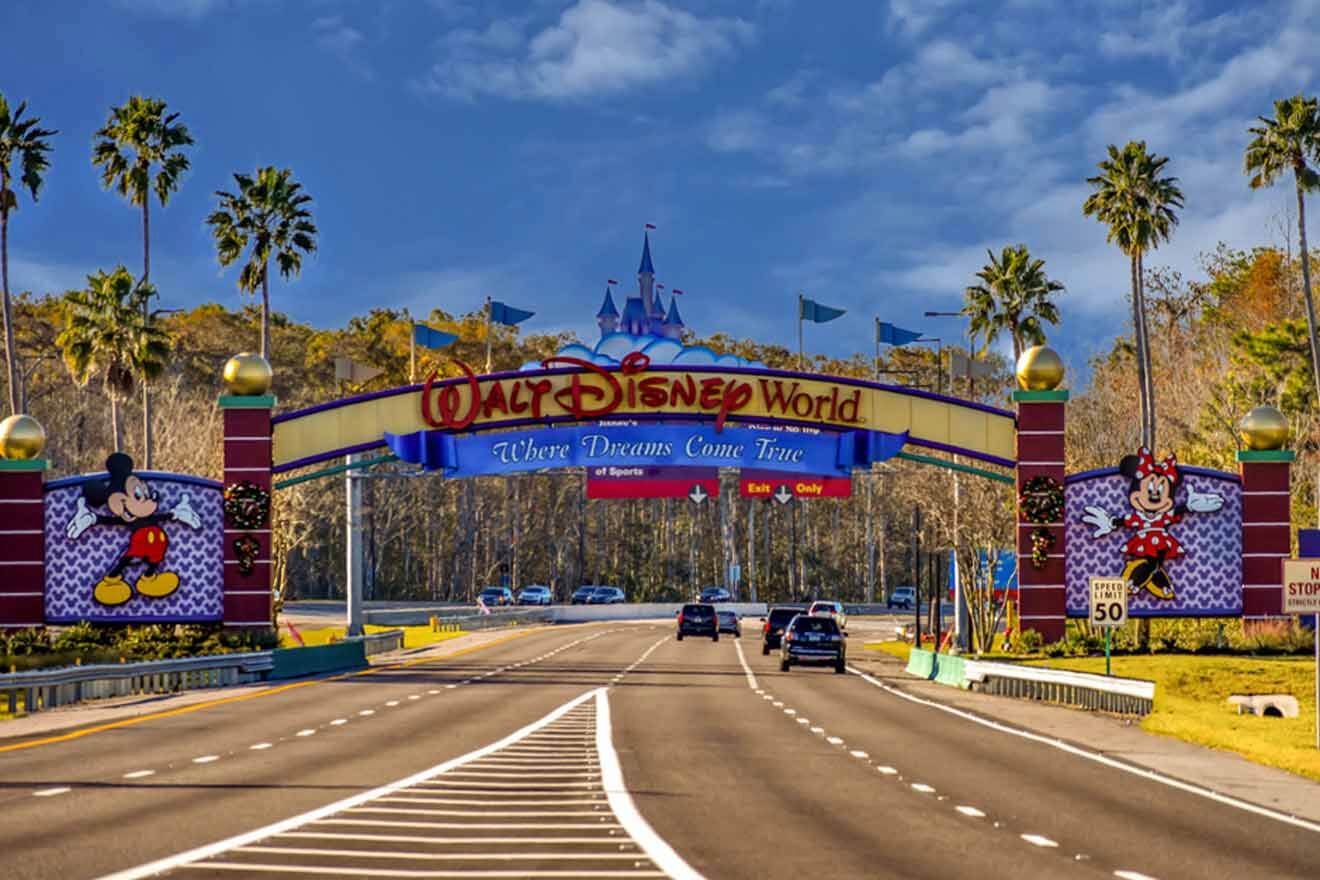 Your favorite Disney movies and characters all come to life at Hollywood Studios, one of the 4 world-renowned theme parks at Walt Disney World® Resort in Orlando, Florida.
At Disney's Hollywood Studios, you'll find some of the absolute best rides of any Disney park, including:
But that's not all! Hollywood Studios is a hub for awesome entertainment, from street performers to Broadway-style live shows. It's like the entire Disney park is a stage, and you're always delighted to see who comes on next!
Hollywood Studios is made up of 9 unique areas (most of all the Disney Parks), featuring unique rides, dining, shopping, and entertainment.
Here's an overview of the "lands" in Disney's Hollywood Studios: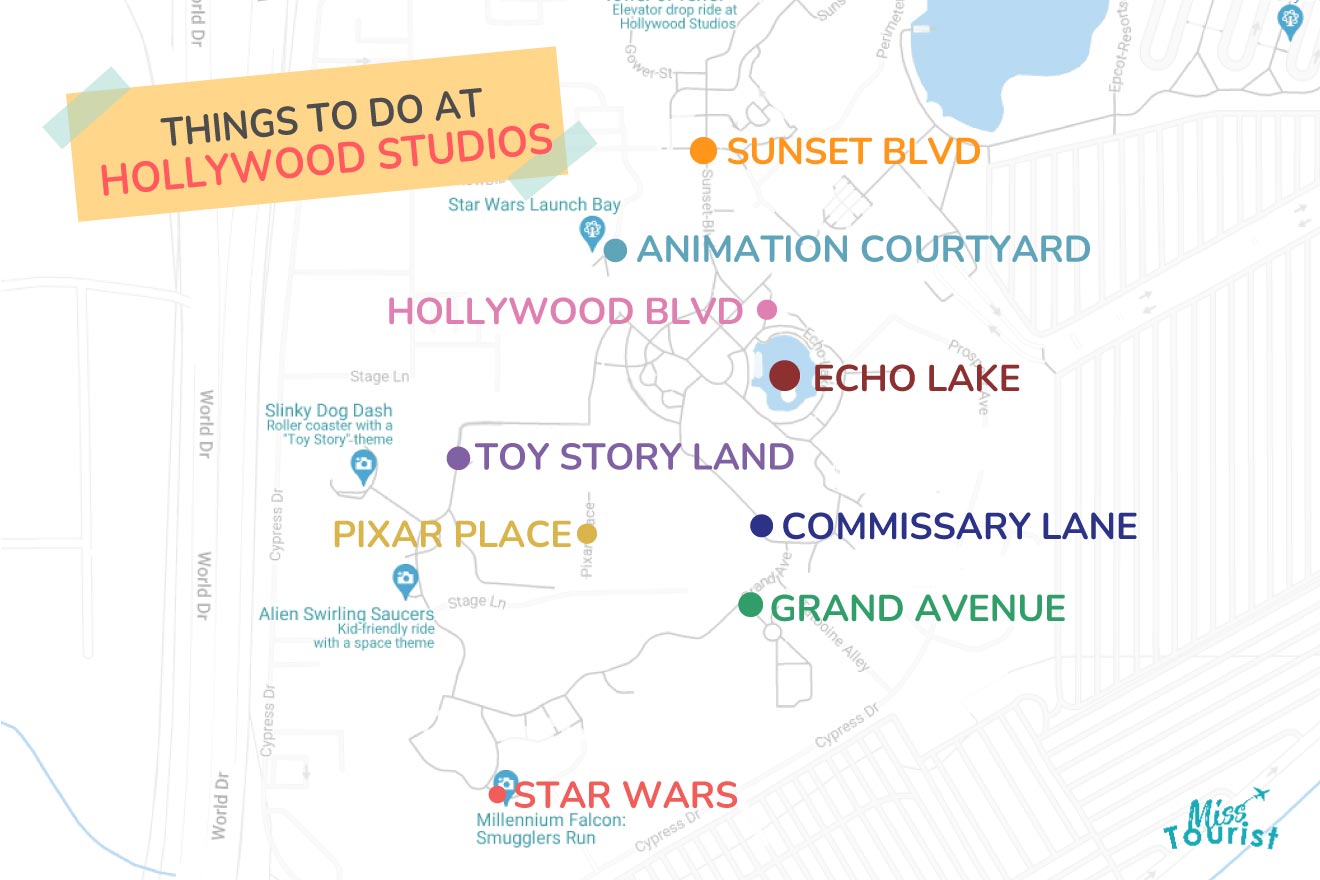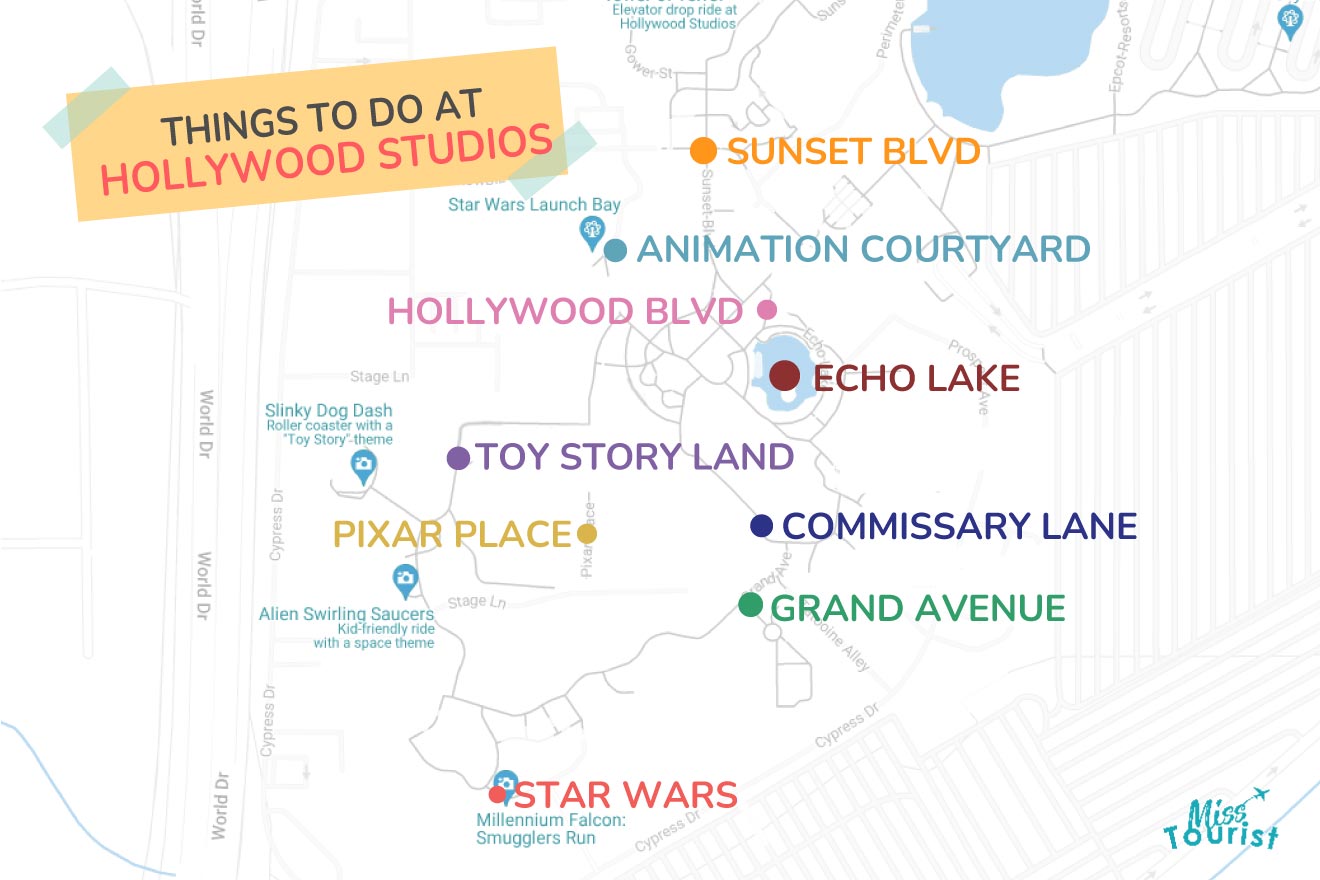 Things to do at Disney's Hollywood Studios
As you can probably imagine, 9 distinct lands mean there is a lot to do and see at this magical Disney park. I've narrowed down the very best things to do at Disney's Hollywood Studios for you so you know what to prioritize during your time there!
1. Have out-of-this-world fun at Star Wars: Galaxy's Edge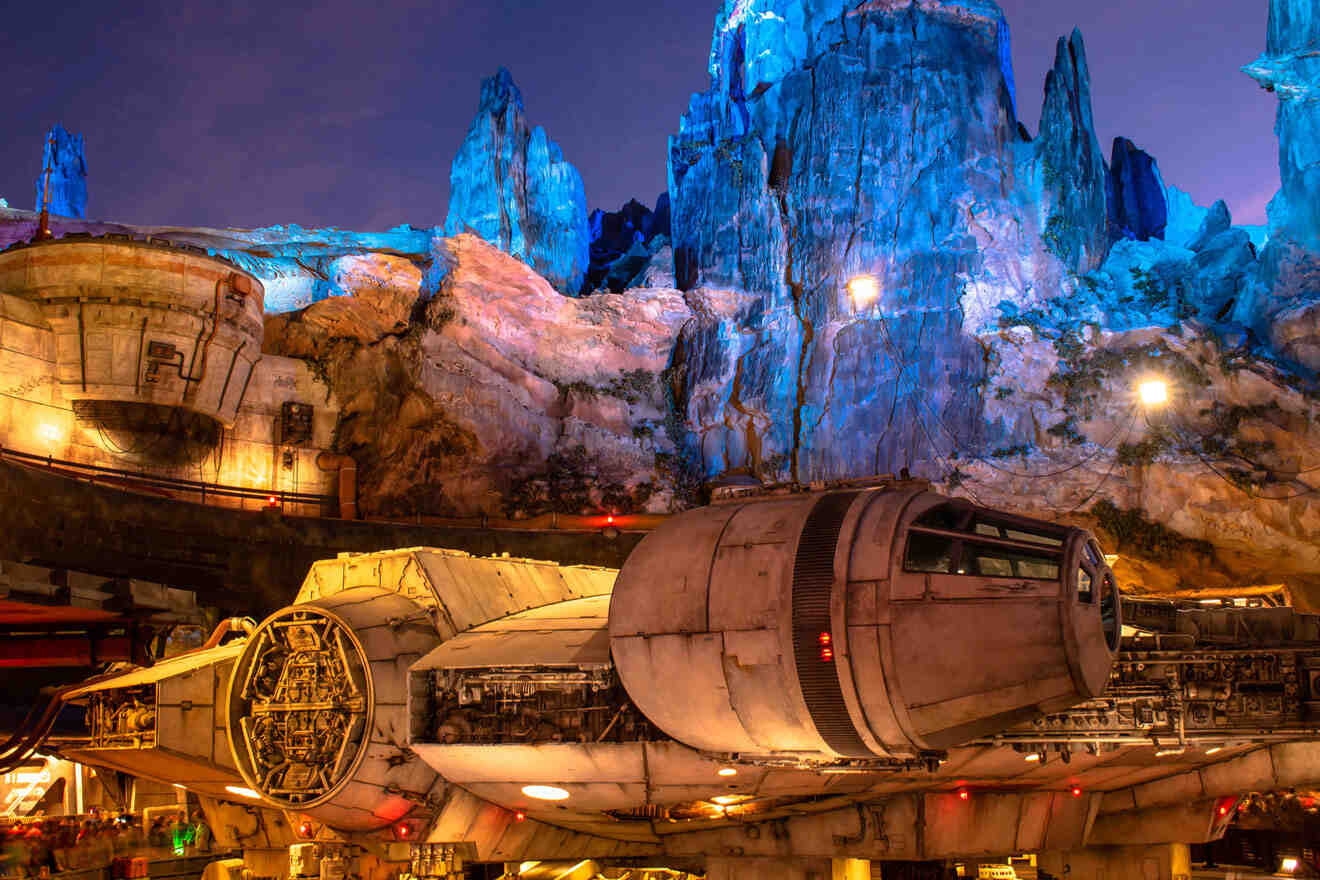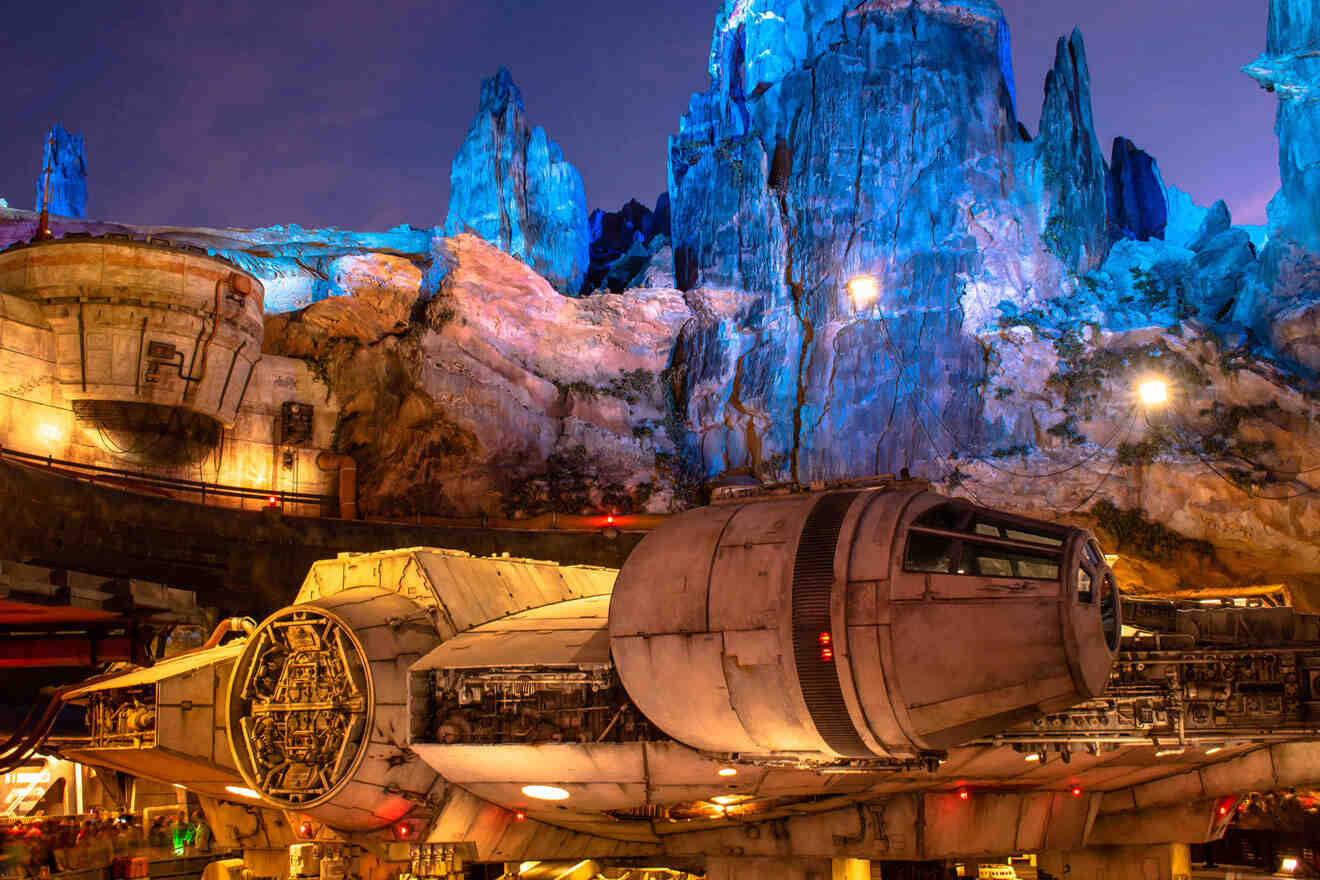 You don't need to be a big Star Wars fan to have a blast at this incredible themed area of Hollywood Studios, but Galaxy's Edge should definitely be on the bucket list of all Star Wars fans!
You're completely immersed in the legendary space saga at Galaxy's Edge. When I say out-of-this-world experience, I mean it! Even the cast members who work in this land will be fascinated by the fact you're visiting from Earth, and you'll find things are done differently on the planet of Batuu. It's the ultimate escape from reality, that's for sure.
You'll definitely want to check out the 2 rides in Star Wars: Galaxy's Edge, as they are absolute must-dos. Without including any spoilers, here's what you have to look forward to:
The rides are just the beginning! Experience the immersive dining options in Star Wars: Galaxy's Edge, like Oga's Cantina, a notorious local water hole serving up galactic libations and snacks. Reservations are highly recommended, and you can book dining reservations online up to 60 days in advance. If you do decide to grab a drink at Oga's, I highly recommend the Fuzzy Tauntaun.
Docking Bay 7 Food and Cargo is a great place for a meal – it's quick service, so no reservations are needed, it's easier on your wallet, and you can utilize mobile ordering to save time. Don't forget to shop at Galaxy's Edge either – you'll find some really cool Star Wars merchandise at the Black Spire Outpost Market.
Some experiences at Star Wars: Galaxy's Edge are an additional fee on top of your park admission. If you're a big Star Wars fan like myself, you may want to build your own custom lightsaber at Savi's Workshop (starts at US$250) or build your own droid at Droid Depot (starts at US$120). You can make reservations online in advance for these activities.
Keep your eyes peeled while you're walking the streets of this strange planet – you never know who you might see out and about, from stormtroopers to the Mandalorian and Grogu, AKA baby Yoda!
2. Feel like a kid again in Toy Story Land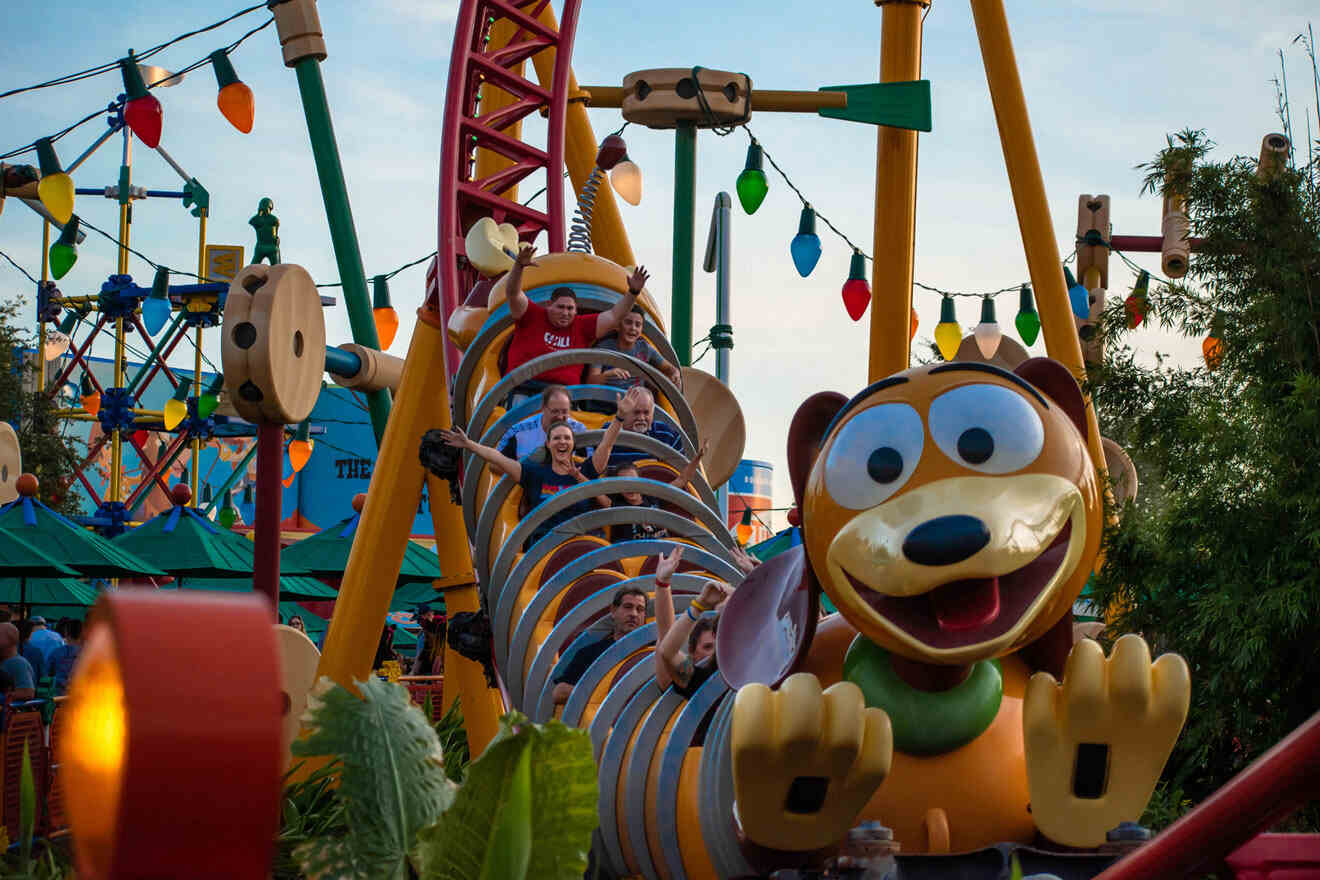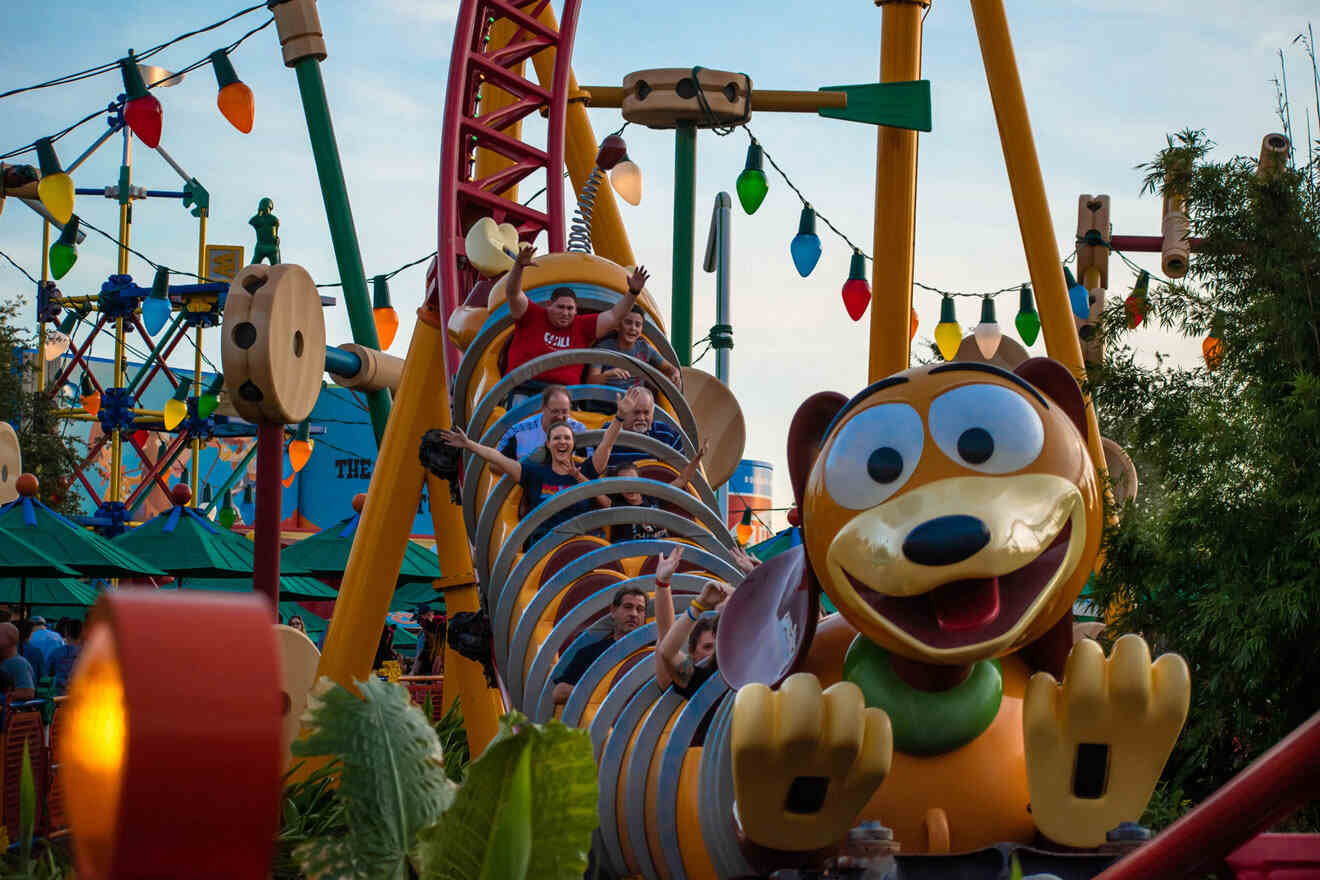 No Hollywood Studios visit is complete without spending some time in Toy Story Land! I love the Toy Story movies so much – this area of the park always has me feeling like a little kid again. The design is very bright, bold, and colorful, with larger-than-life toys and super fun attractions at every turn!
The best part of Toy Story Land is, by far, the rides. There are 3 rides here, although I would only consider the first 2 to be absolute must-dos:
Toy Story Land is a really great spot for photos as well. The brightly colored backdrops make for some fun shots! Hungry? Woody's Lunch Box has nostalgic tasty treats, both savory and sweet. Try the Grilled Three Cheese Sandwich with tomato soup!
3. Go for a ride on Mickey & Minnie's Runaway Railway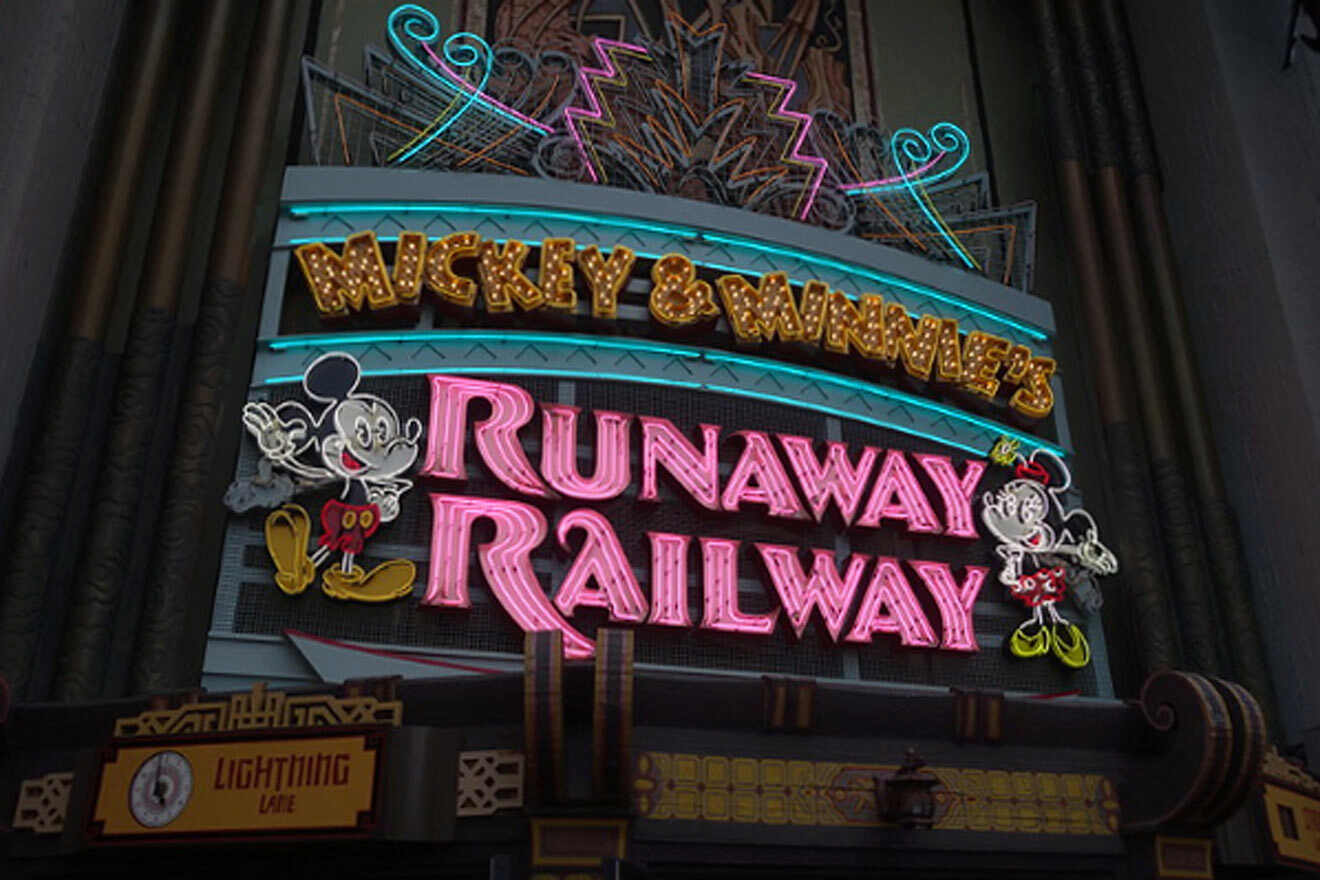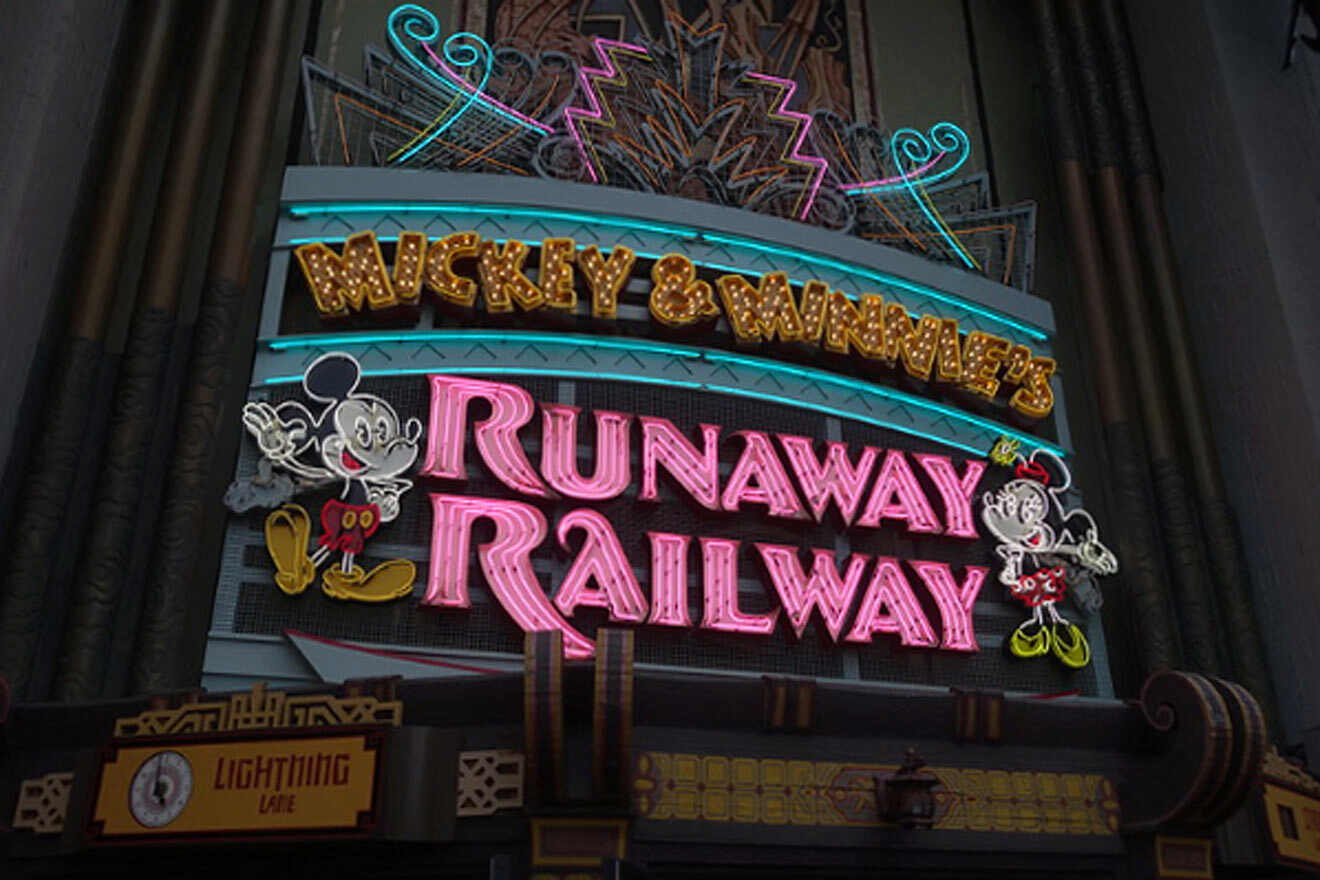 Surprisingly, Mickey & Minnie's Runaway Railway is the very first ride-through attraction at Walt Disney World® featuring the iconic duo, and it opened in 2020! This popular runaway train ride is located in Hollywood Studios' replica of the Grauman's Chinese Theatre, which adds to the movie magic here.
Whenever I chat about rides in my articles, I never want to give too much away because it's always better when you experience it firsthand! All I'll say about this charming attraction is that riding it will make you instantly happy! The music, design, characters, and experience – you can't help but smile ear to ear. There are no height restrictions, so even your little ones can embark on this fun adventure with Mickey, Minnie, and the gang.
It's a dark ride, which actually doesn't mean just a ride in the dark – it's a ride with a narrative, where you're experiencing the story along the way. The rave reviews Mickey & Minnie's Runaway Railway has received are 100% deserved – it really feels like you're dropped in the middle of a Disney-animated cartoon!
4. Be dazzled by Fantasmic!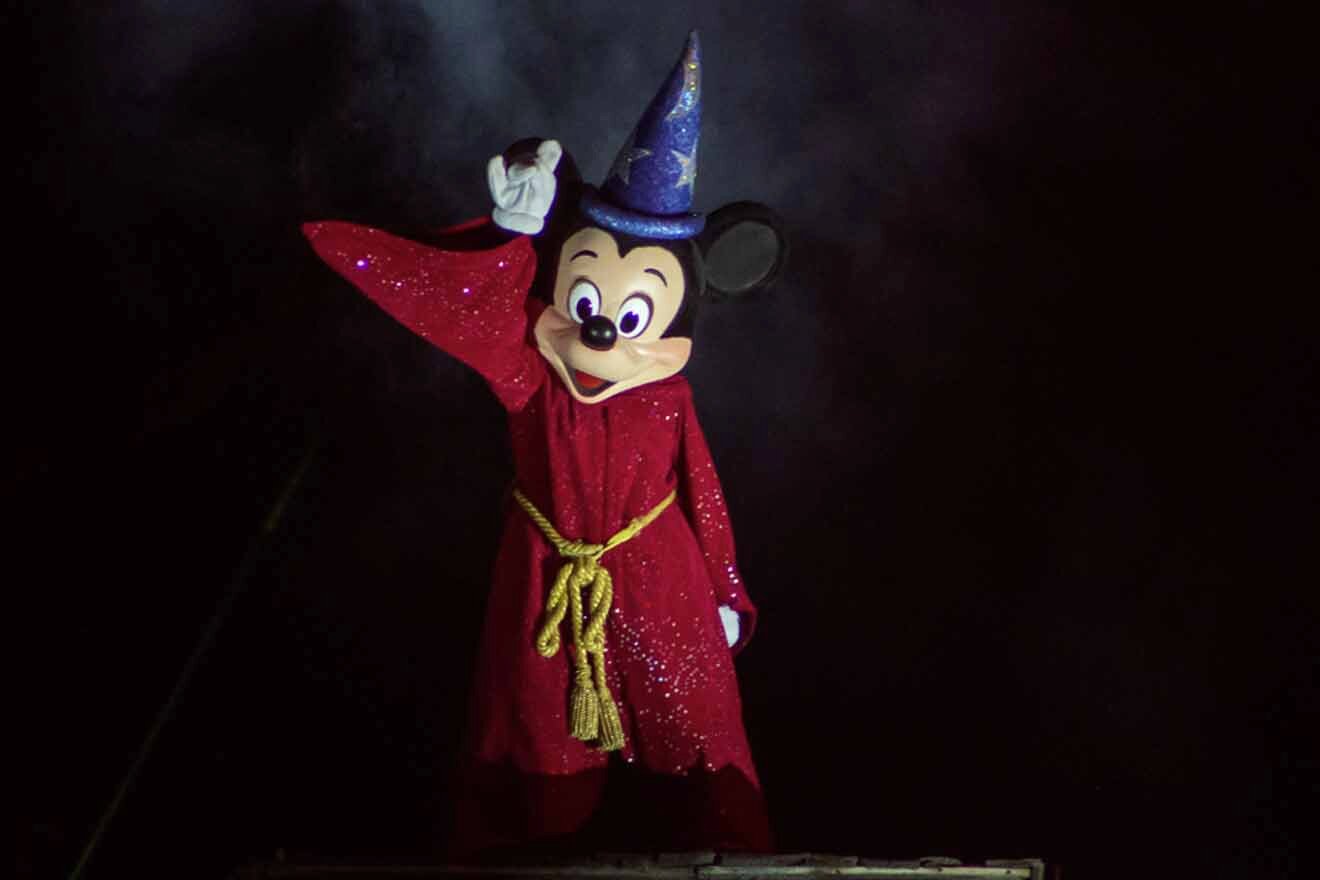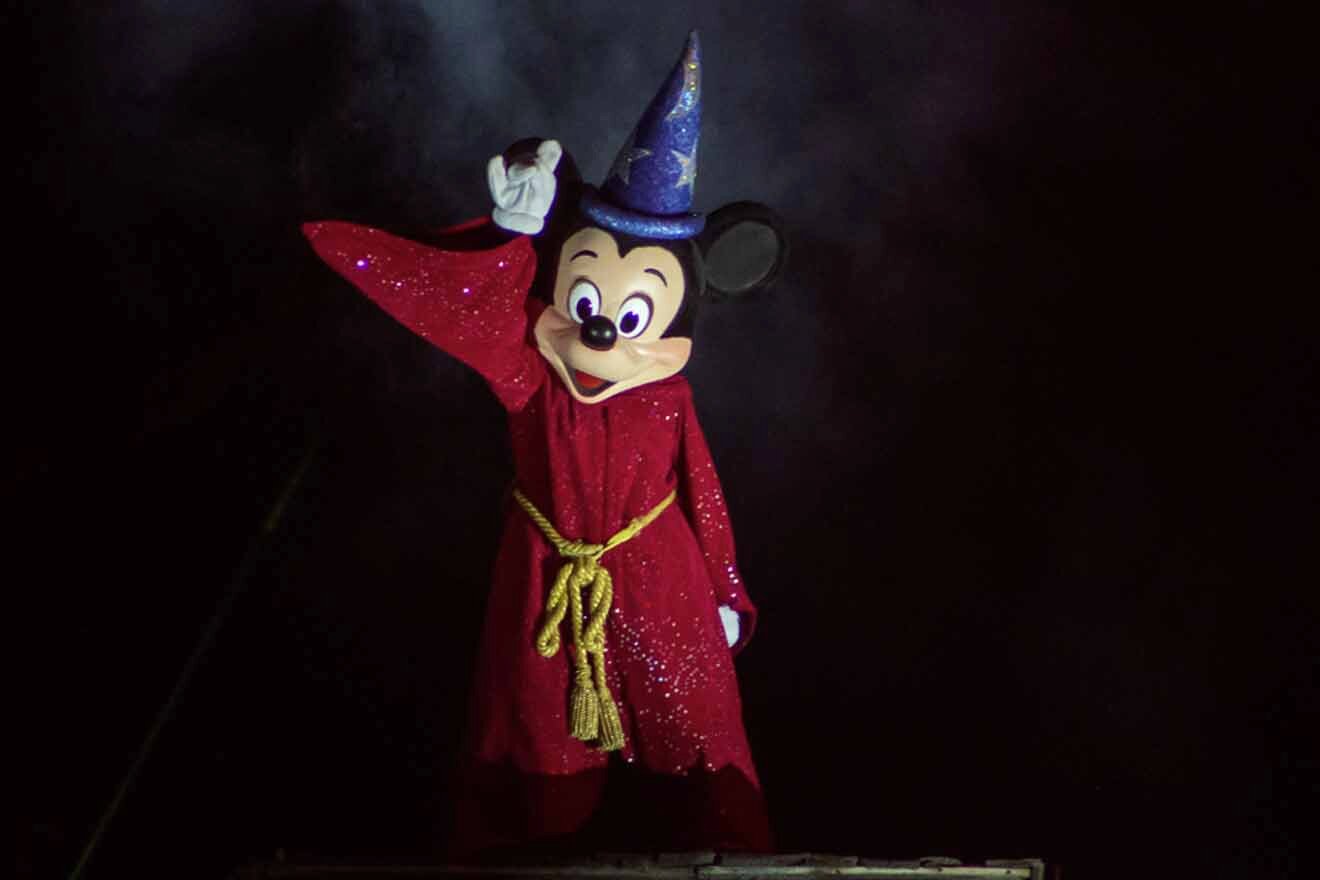 If I had to recommend just one show to see out of all the entertainment at Hollywood Studios, it would be this one! Fantasmic is a one-of-a-kind, extravagant nighttime spectacular performed on the water in the open air, starring Mickey Mouse and countless other iconic Disney characters.
It's got seriously impressive stunts, crazy pyrotechnics, mind-blowing effects, and a soundtrack that makes my heart happy every time I hear it. Fantasmic truly is an unforgettable and unmissable thing to do at Disney's Hollywood Studios!
Fantasmic showtimes are always in the evenings, sometimes starting as late as the park closes. Performances are not always held every night though, so you'll want to check your My Disney Experience App for the most updated showtimes.
5. Scream your head off on The Twilight Zone: Tower of Terror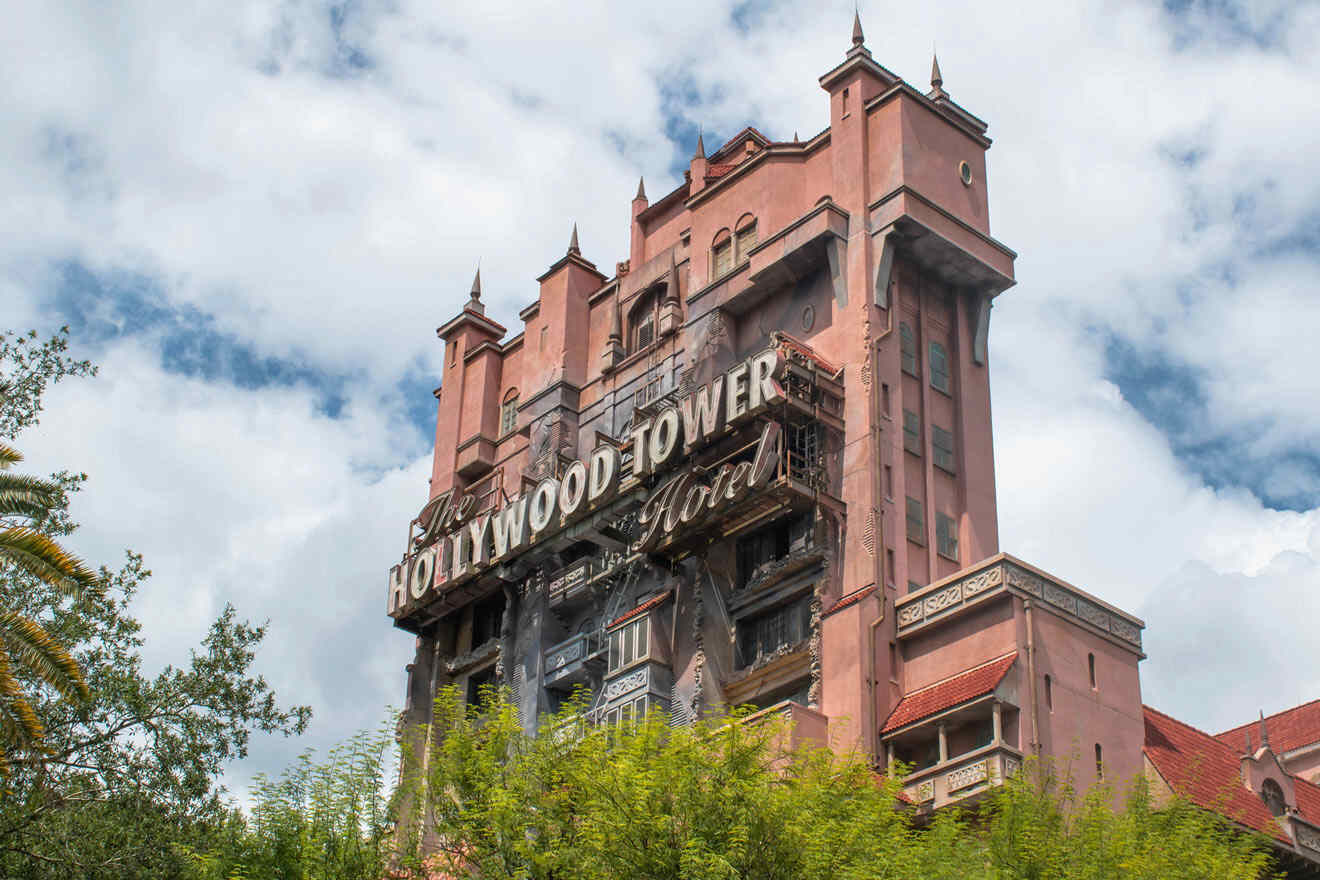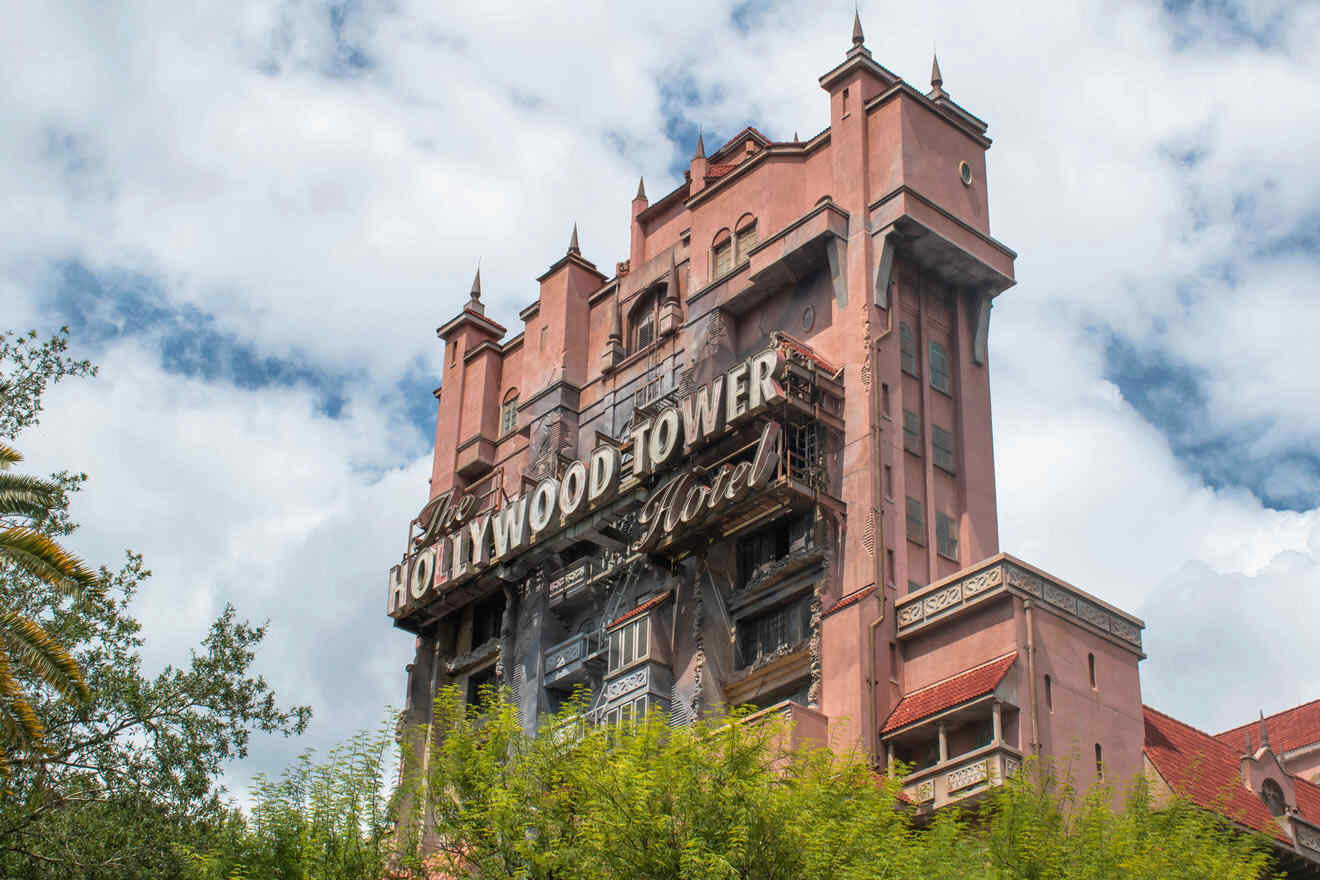 Thrill seekers won't want to miss this! Board a spooky service elevator on the 13th floor of the haunted Hollywood Tower Hotel, and get ready for the hair-raising ride of your life.
Tower of Terror is easily one of the best thrill rides at Disney World, and the queue is incredible as well. You are fully transported to a deserted, eerie Hollywood hotel with cobwebs, creepy corridors, and props from actual The Twilight Zone episodes.
The 199 ft (61 m) drop will keep you guessing on the way down, and you may even spot a few ghosts during your time here.
The Twilight Zone: Tower of Terror is a very popular attraction at Hollywood Studios, so you'll want to prioritize it first thing in the morning if you plan to arrive at rope drop or utilize Genie+ to reduce your wait time.
6. Let it go at A Frozen Sing-Along Celebration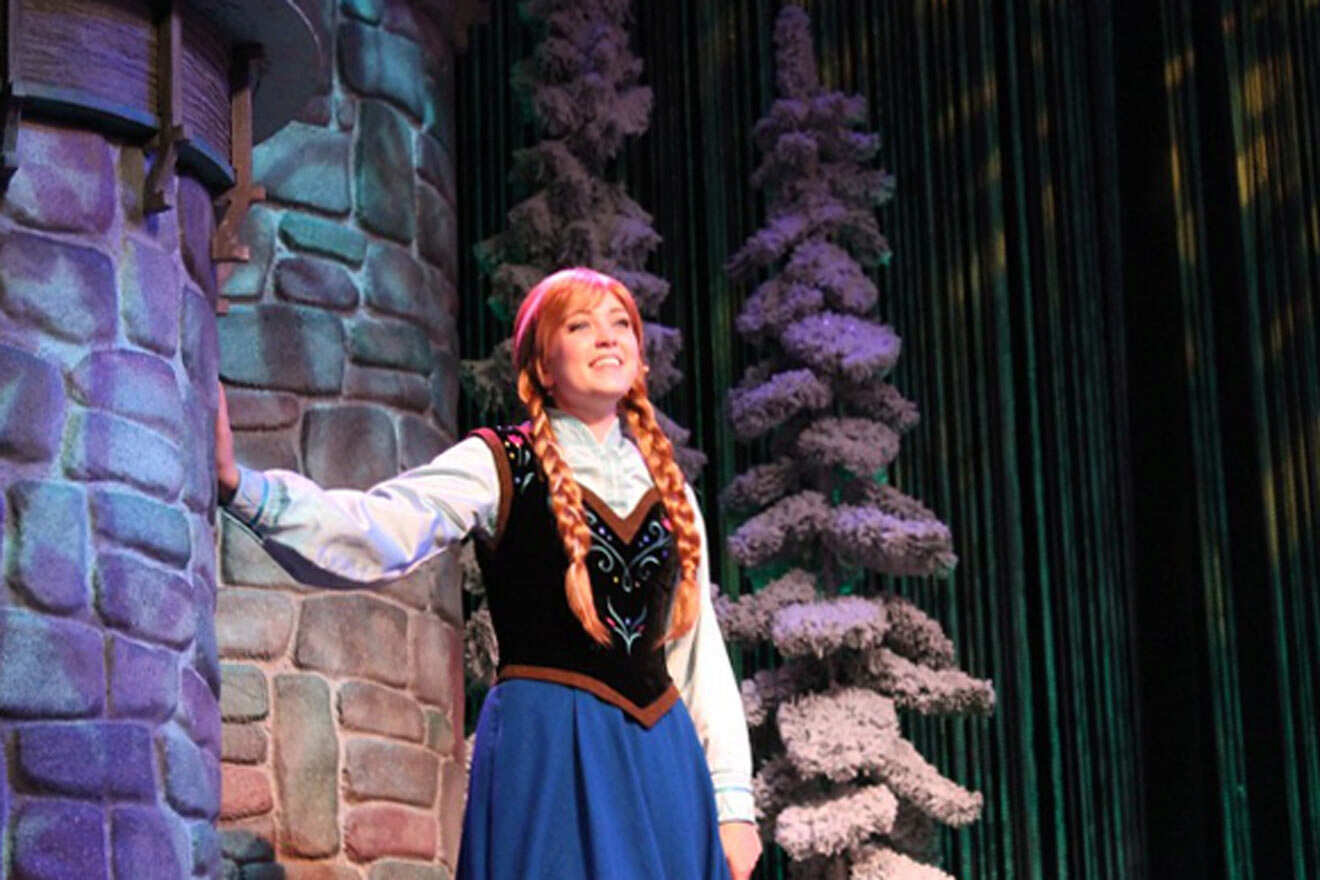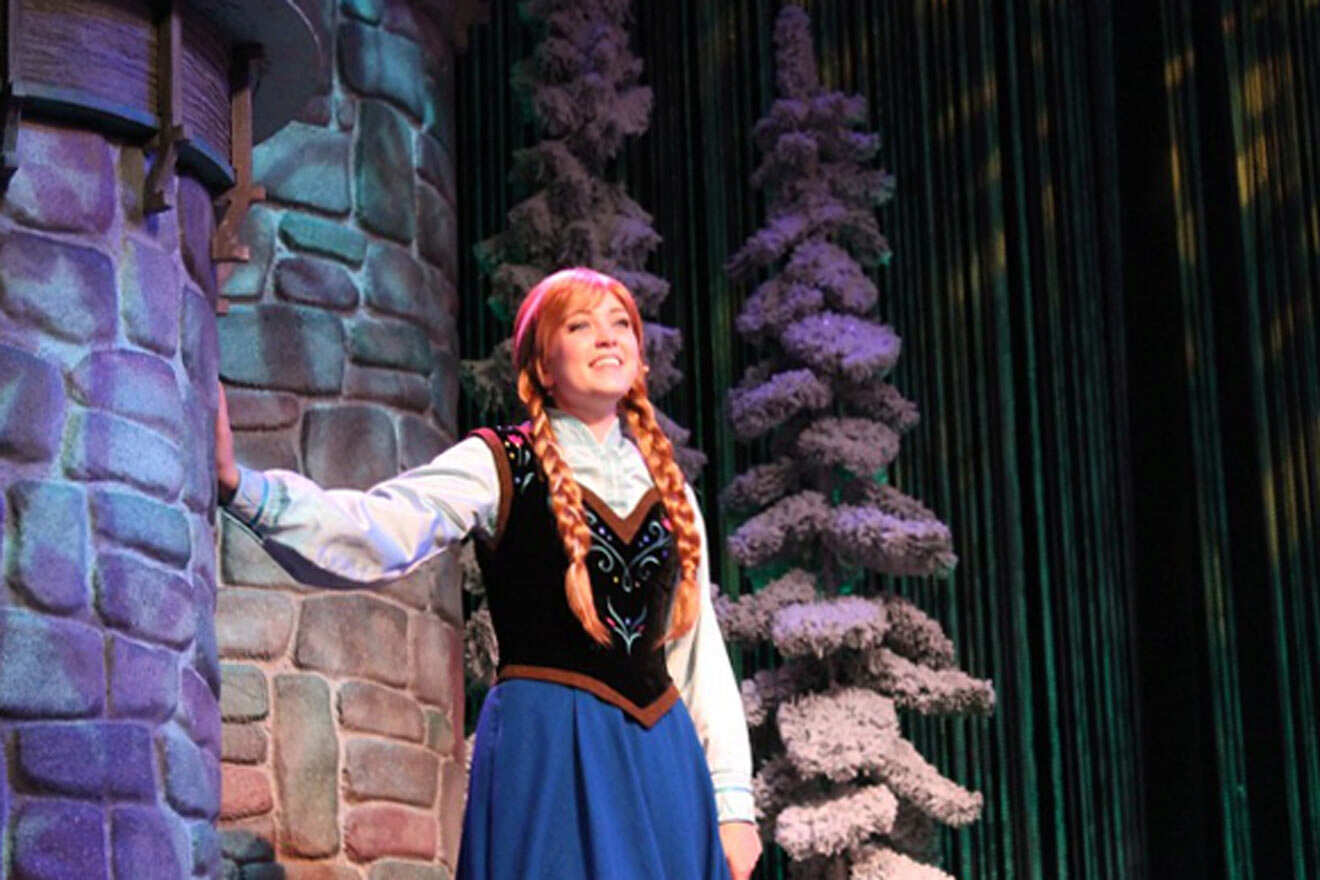 Love it or hate it, you've probably heard your fair share of songs from the Disney movie Frozen, especially if you have kids of your own! Fans of Frozen and Frozen 2 will love For the First Time in Forever: A Frozen Sing-Along Celebration.
The Royal Historians of Arendelle have magical stories to tell you about the kingdom, and some special guests will show up for live performances, too, like Anna, Elsa, and Kristoff!
The show is 30 minutes long, so like the other entertainment on our list today, it makes for a great air-conditioned break from the hot temps outside. No matter how hard you try, I promise you won't be able to resist belting out a line or two of the catchy songs, especially "Let It Go!"
7. Take a high-speed limo on Rock 'n' Roller Coaster® Starring Aerosmith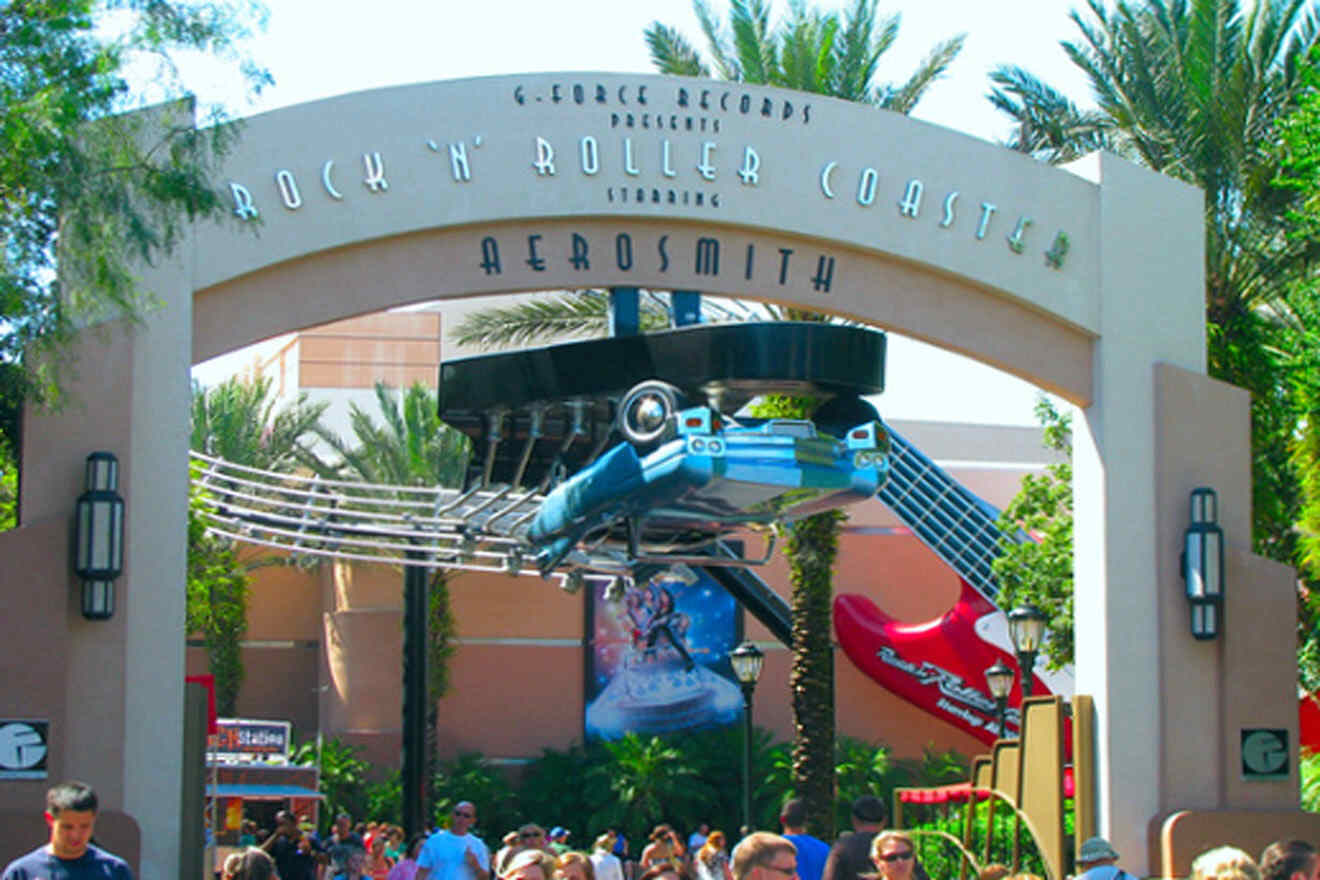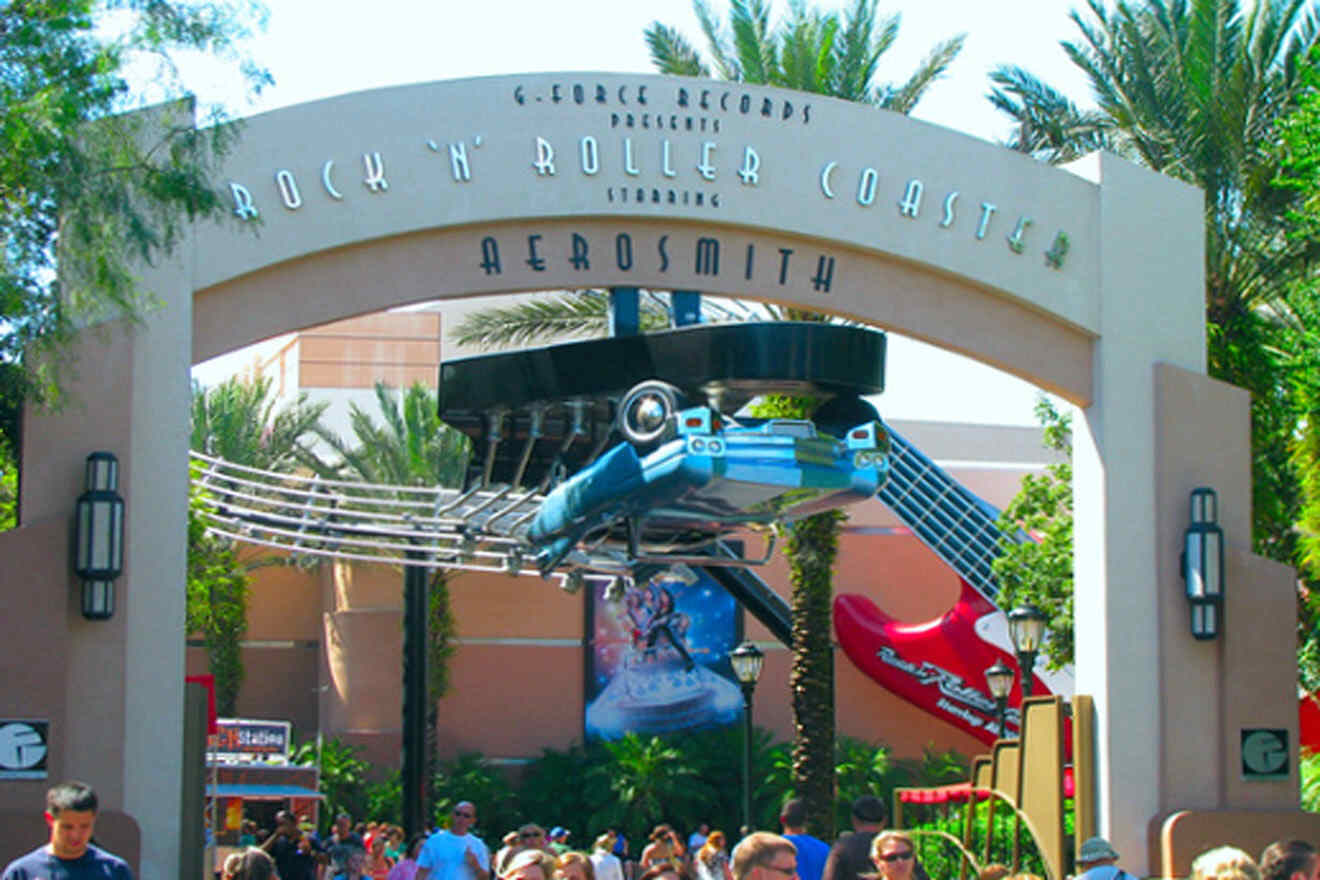 Another thrill ride on our list, Rock 'n' Roller® Coaster Starring Aerosmith, is the most intense roller coaster you'll find in all of Disney World. It even goes upside down! If you like classic rock, you'll especially love this attraction, as it's themed around Aerosmith – you can rock out to their music as you zoom up, down, and all around through dark Los Angeles freeways lit up with neon signs.
What makes Rock 'n' Roller Coaster® so iconic is its launch, which takes you from 0 to 57 MPH in 2.8 seconds. Yes, it's that fast! Each ride vehicle, your "super-stretch limo," has a 125-speaker, 24-subwoofer, 32,000-watt audio system, each broadcasting different Aerosmith songs! Now that's rockin'.
Height restriction: 48 in (122 cm) or taller
8. Walk through the magical past at Walt Disney Presents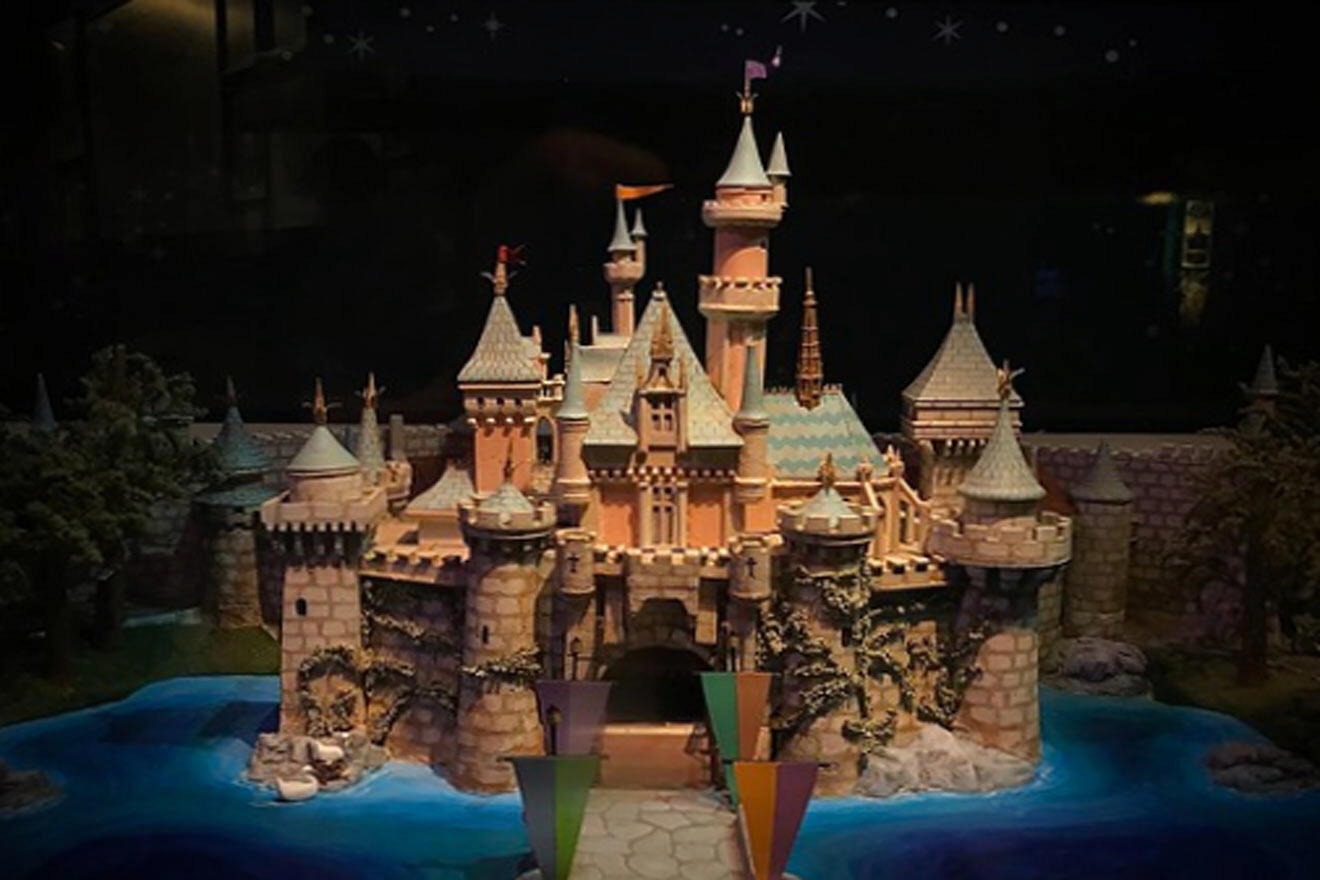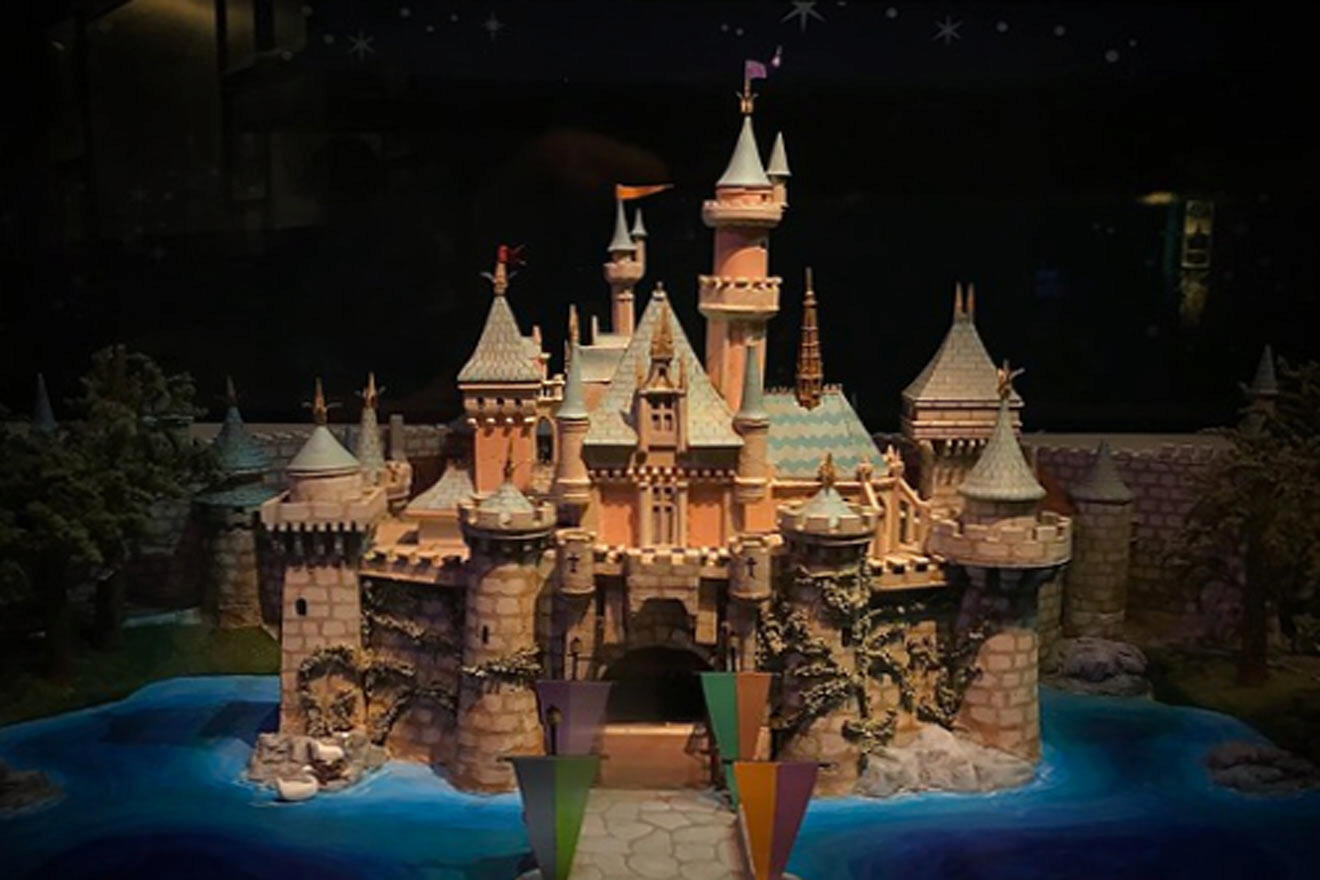 While a walk-through attraction and short film may not sound as exciting as some of the other things to do in Hollywood Studios that we've gone over so far, I promise Walt Disney Presents is well worth the break from the thrill rides.
Disney fans especially love learning about the life and achievements of Walt Disney, a man who was so driven to chase after his dreams that he refused to give up. Walt Disney Presents is essentially a small museum that celebrates Walt Disney's life with sketches, photos, models, and more.
There is also a 15-minute film you can watch, Walt Disney: One Man's Dream. If you're thinking sitting inside watching a movie seems like a silly way to spend your time at a theme park, trust me, it's a welcome break from the scorching hot temperatures outside. It's so magical, I must admit I caught myself tearing up the first time I saw it!
Tickets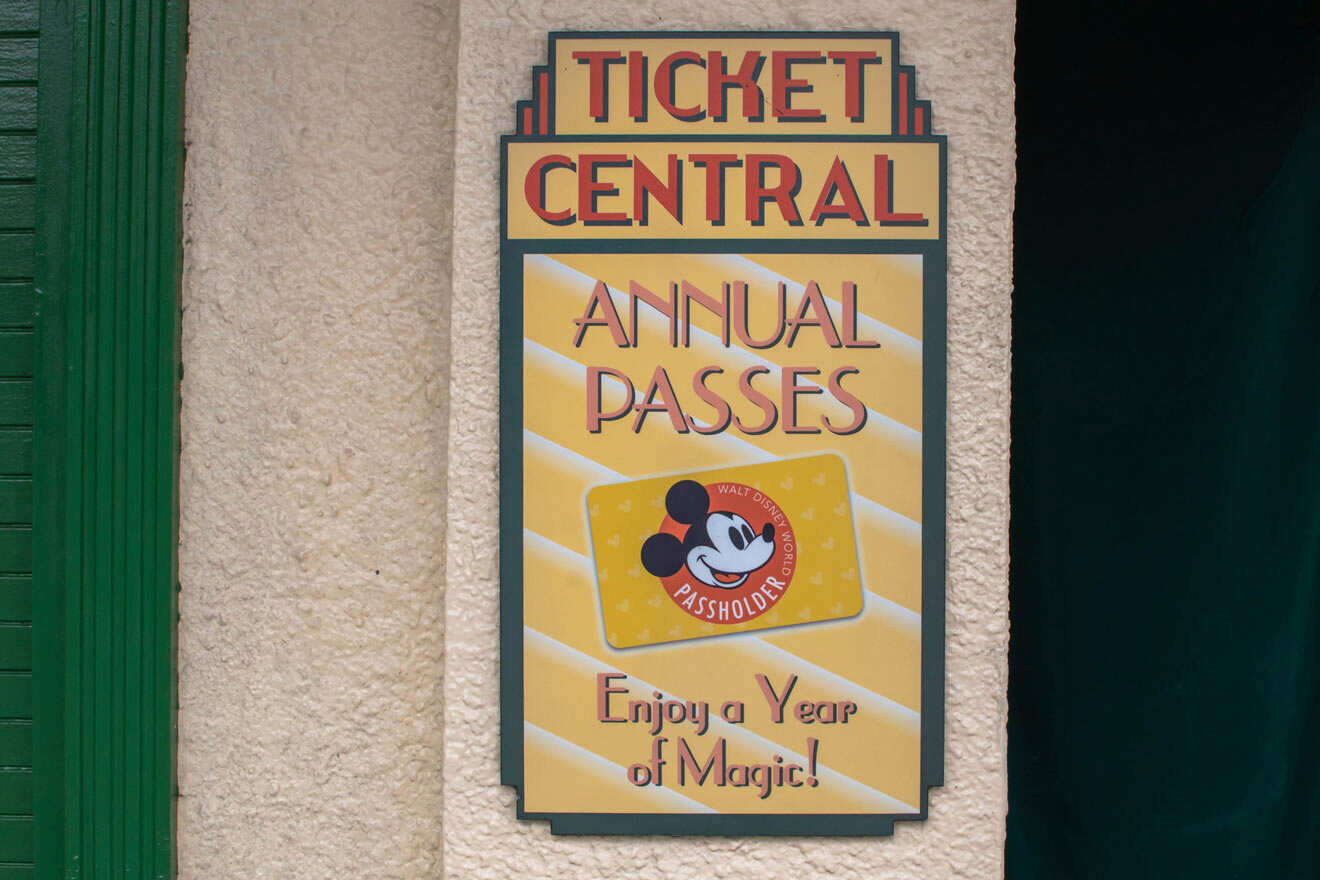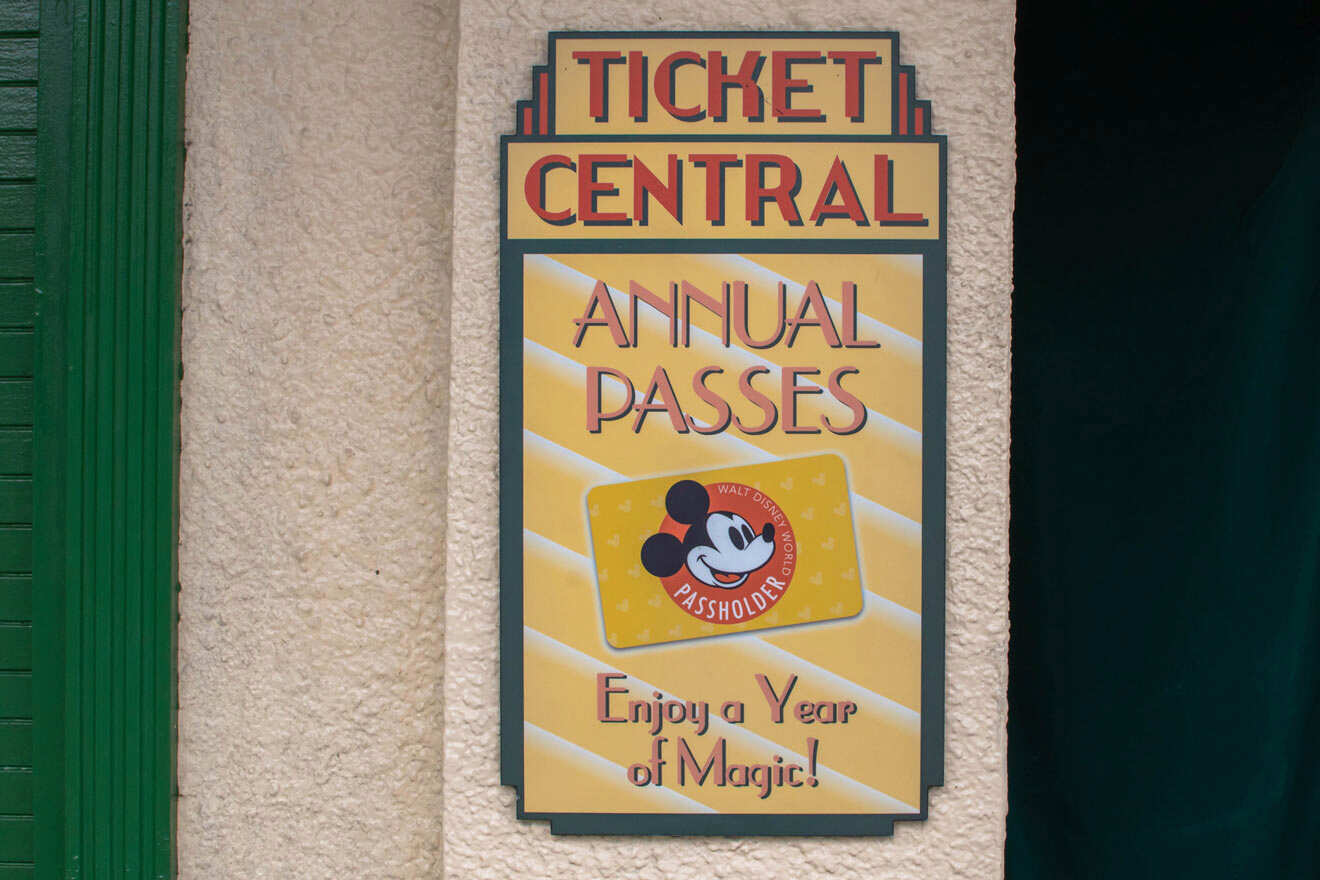 You have a few options when it comes to visiting Disney's Hollywood Studios. You are able to buy a one-day, one-park pass, which starts at US$109 for adults, and this admits you to the Disney park of your choice on the day of your choice.
You can purchase a park hopper ticket instead, which will get you into any of the 4 Disney theme parks on the day of your choice. Park hopper tickets start at US$174 for adults.
The longer you stay, the less you pay for each day at the parks. You could easily spend an entire day at Disney's Hollywood Studios – even 2 depending on how long you're there for each day. You'll want to give yourself plenty of time to explore and experience what this park has to offer!
Walt Disney World® is currently using a reservation system, so prior to purchasing your tickets, check the park availability calendar to make sure your desired day and park are still available.
Once confirmed, you can proceed with your purchase and, immediately following checkout, make your park reservation. We have an ULTIMATE Disney World Planning Guide for you as well if you'd like a more in-depth look at the various ticket options.
| | | | |
| --- | --- | --- | --- |
| | Adult Admission(Ages 10+) | Child Admission(Ages 3-9) | |
| One-Day Single Park Ticket | US$109 – US$159 | US$104 – US$154 | Book tickets |
| One-Day Park Hopper Ticket | US$174 – US$224 | US$180 – US$233 | Book tickets |
| Multi-Day One Park Per Day Tickets | Starts at US$58 per day | Starts at US$56 per day | Book tickets |
| Multi-Day Park Hopper Tickets | Starts at US$72 per day | Starts at US$71 per day | Book tickets |
Want to make the most of your Orlando vacation? The Klook Pass Orlando lets you bundle your tickets to the area's best attractions, and you can save up to 44%!
Time-saving Tips
Since Hollywood Studios has some of the best thrill rides in all of Walt Disney World®, the lines can get pretty long, even on weekdays or what was once considered the off-season. Waiting in line can really cut into the time you have to enjoy Hollywood Studios, so here are some of my best tips for making the most of your day at the park: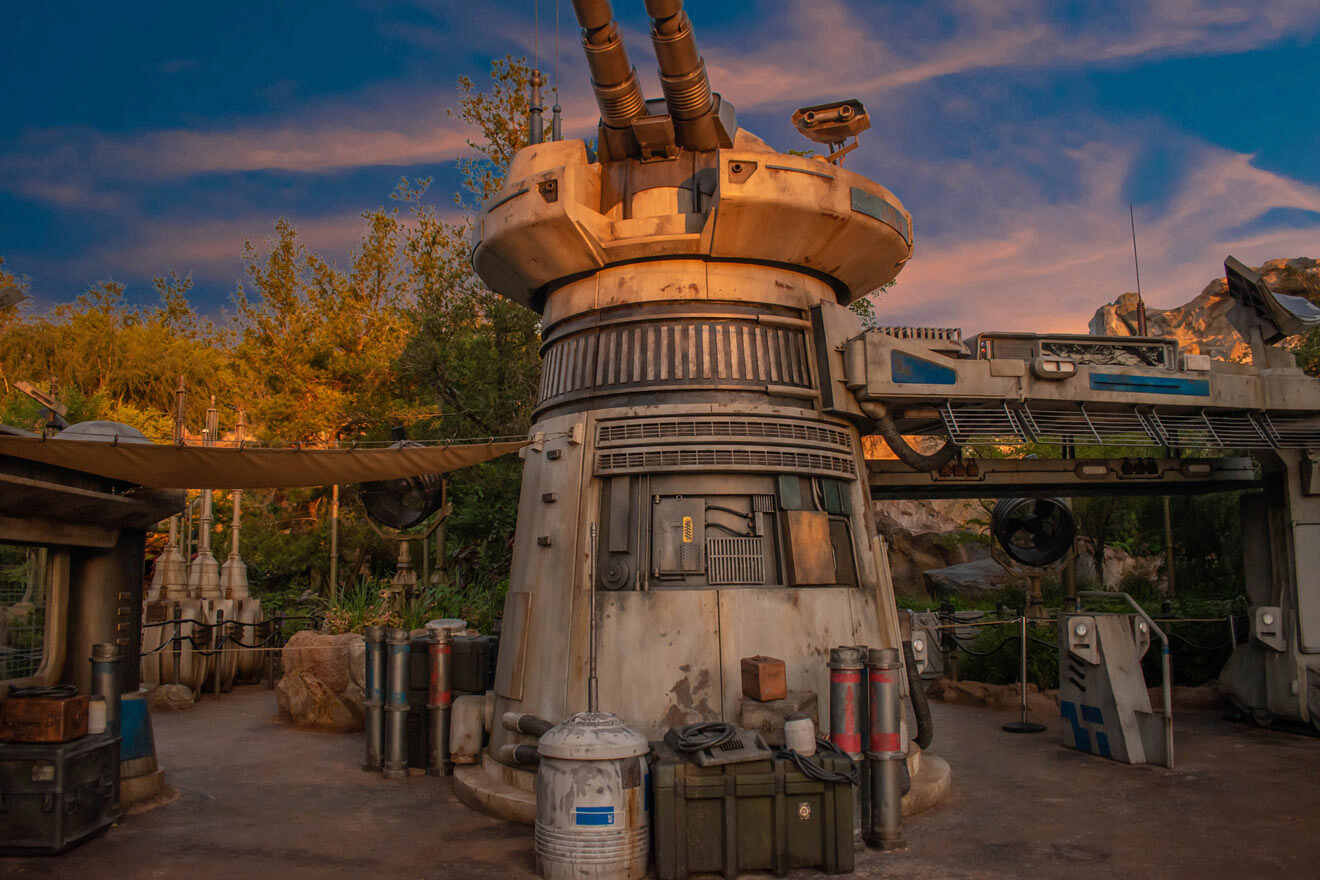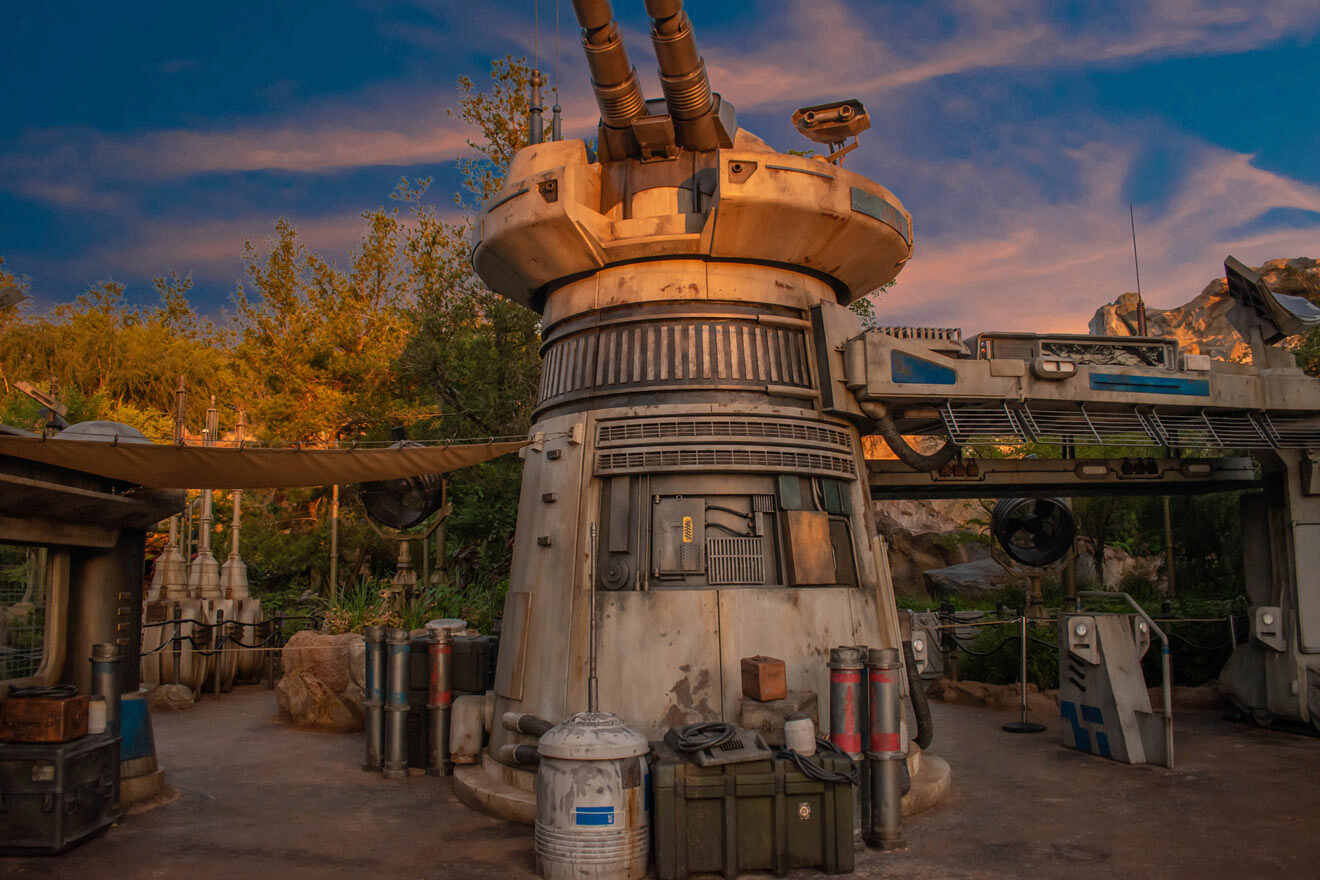 Where to eat at Disney's Hollywood Studios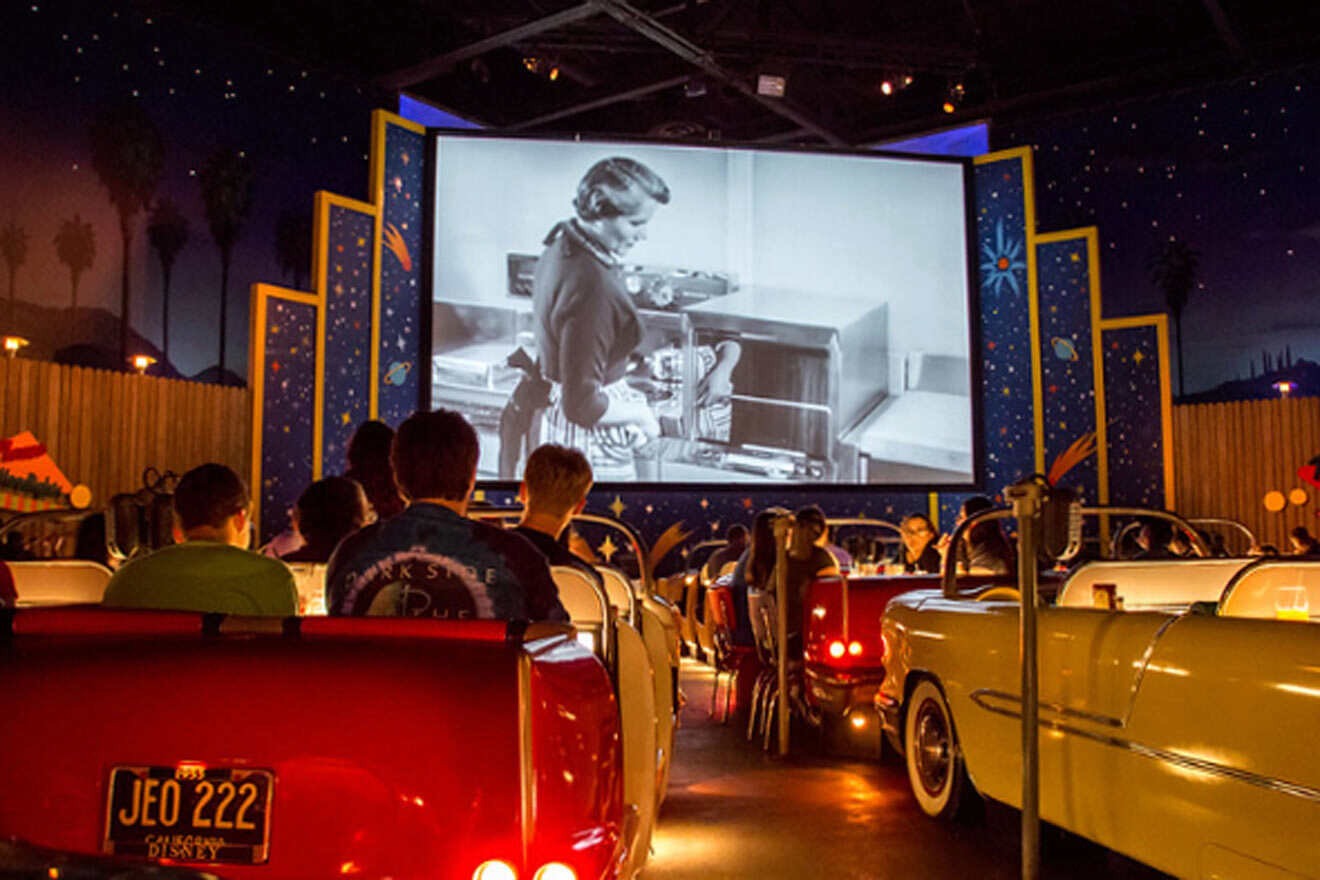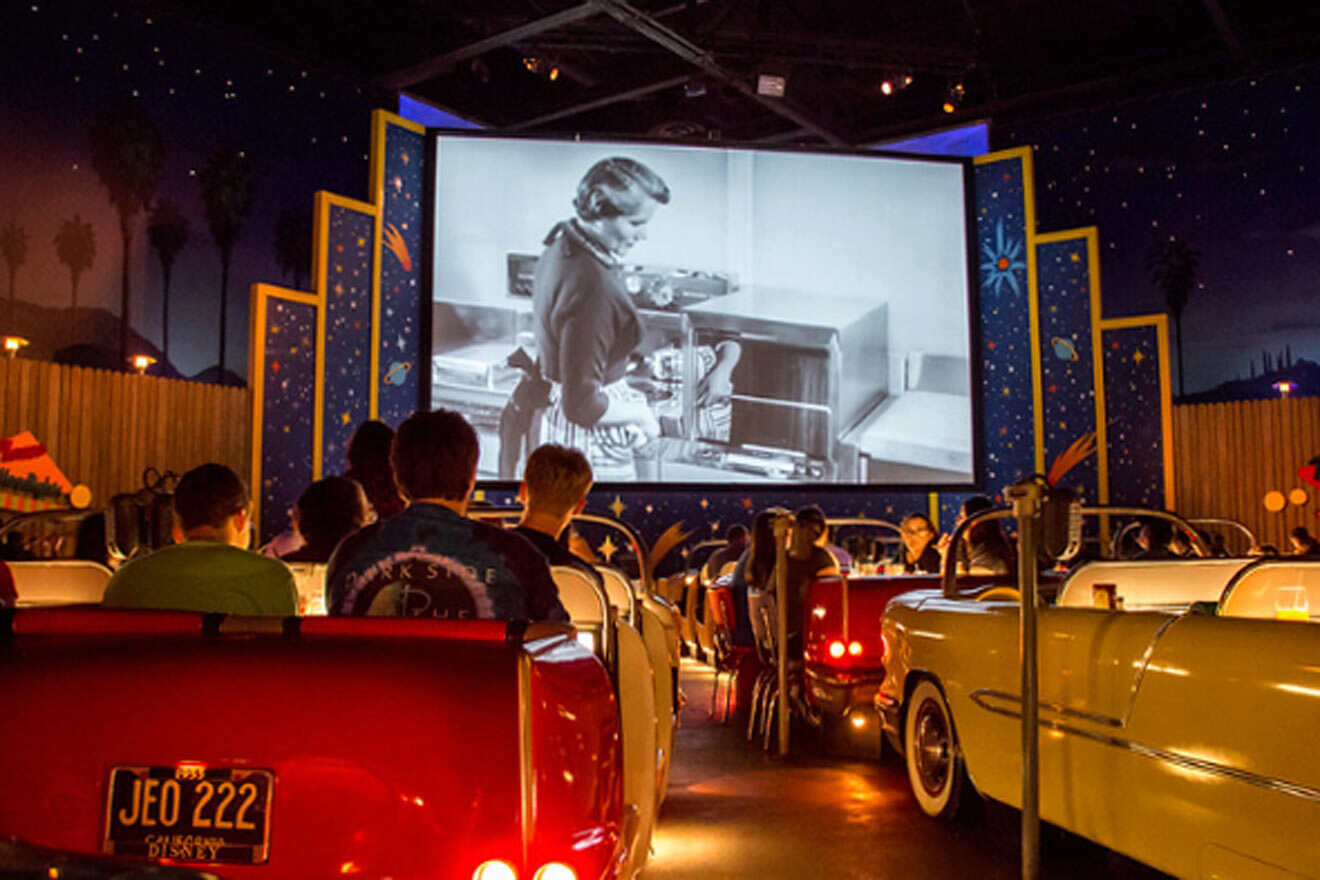 Finally, we're on to my personal favorite topic: where to eat at Hollywood Studios! The Walt Disney World® Resort does food really well, and Hollywood Studios boasts some of the most uniquely themed restaurants around.
Getting to Hollywood Studios
Below, you will find information on how to get to Disney's Hollywood Studios theme park from the airport and from within Walt Disney World®, as well as information about parking.
From the airport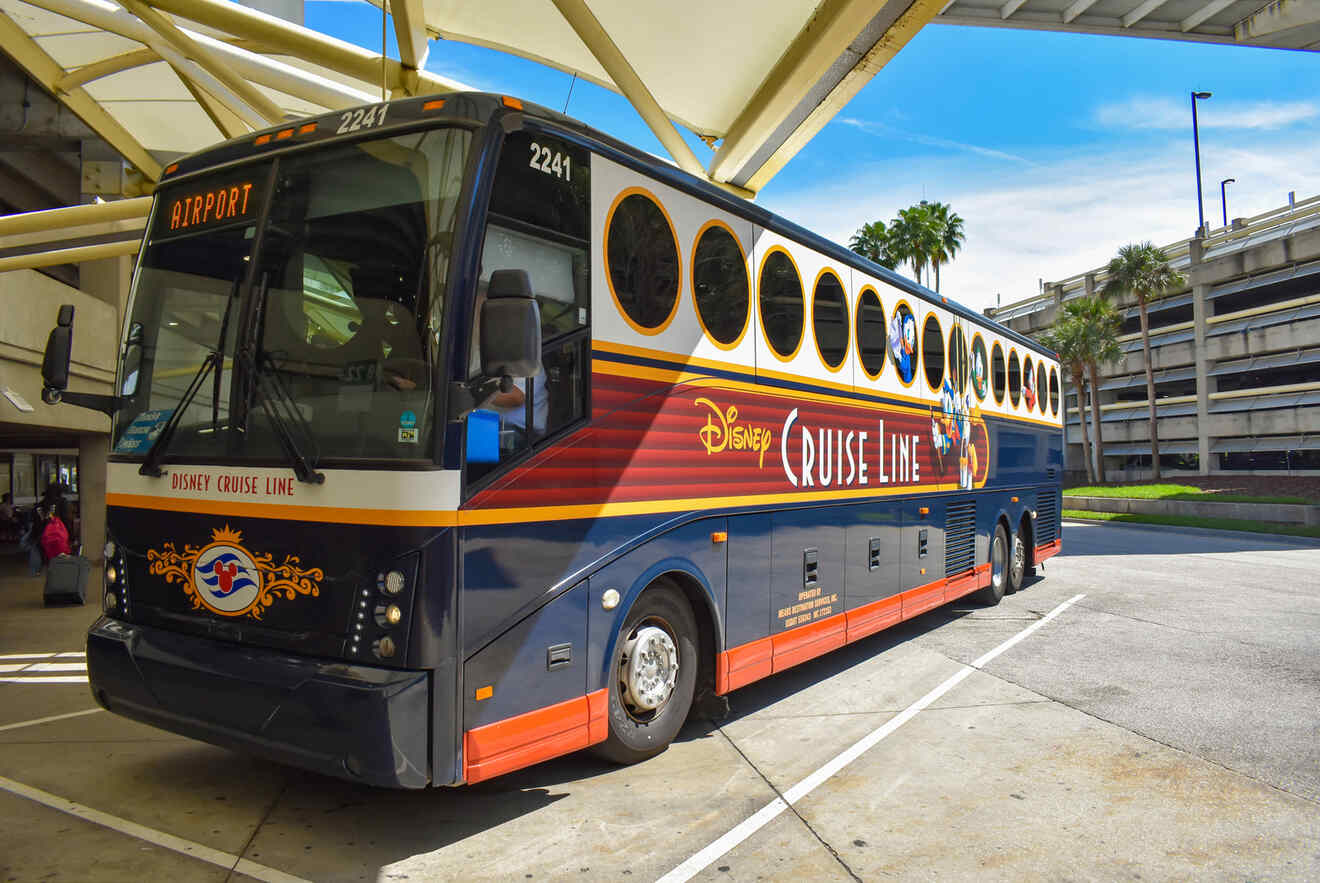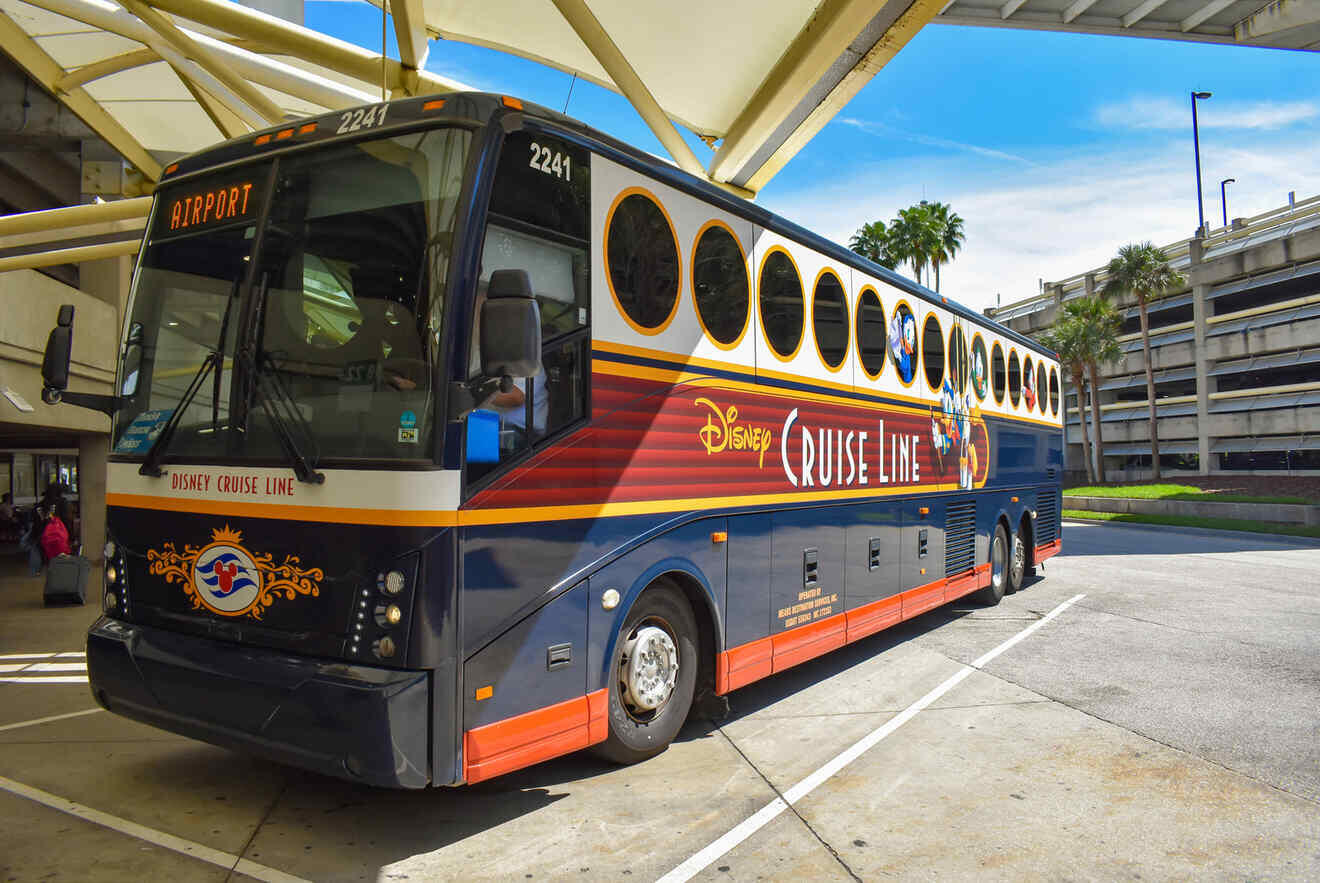 Hollywood Studios is located within Walt Disney World®, only 20 miles (32 km) from the Orlando International Airport (MCO). The distance by car takes around 25-35 minutes, depending on traffic.
Rideshare services like Uber and Lyft are popular options for getting from MCO to Walt Disney World®. These are great options because they require so little planning beforehand, but traffic, crowds, and availability can cause the prices to fluctuate.
MEARS Connect is another popular choice, specifically for guests staying at the Walt Disney World® Resort hotels and nearby Good Neighbor® properties – it exclusively services this area from MCO. It's a very budget-friendly option if you don't mind sharing the ride with other travelers.
For ultimate service and convenience, I recommend booking your airport transfer ahead of time. That way, you have a stress-free arrival at MCO and can focus on the magical memories you're about to make with your loved ones. This Orlando Airport to Disney Shuttle is a fabulous, affordable option for groups at just US$16 per person.
Of course, you can always rent a car in Orlando. You won't need it to travel within Walt Disney World® (we'll chat about that in a moment), but it can be very useful if you're interested in exploring the other amazing things Central Florida has to offer!
From within Walt Disney World®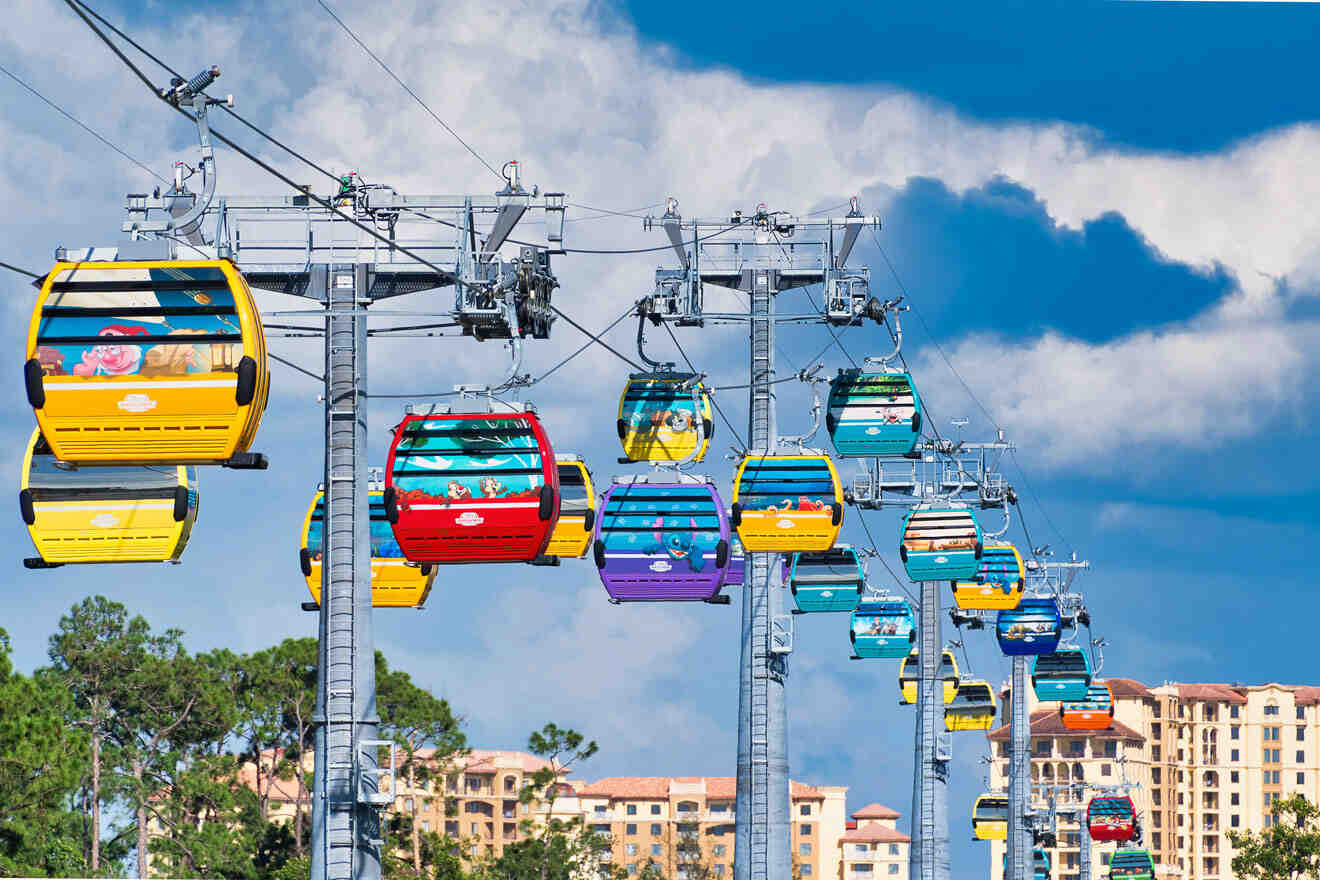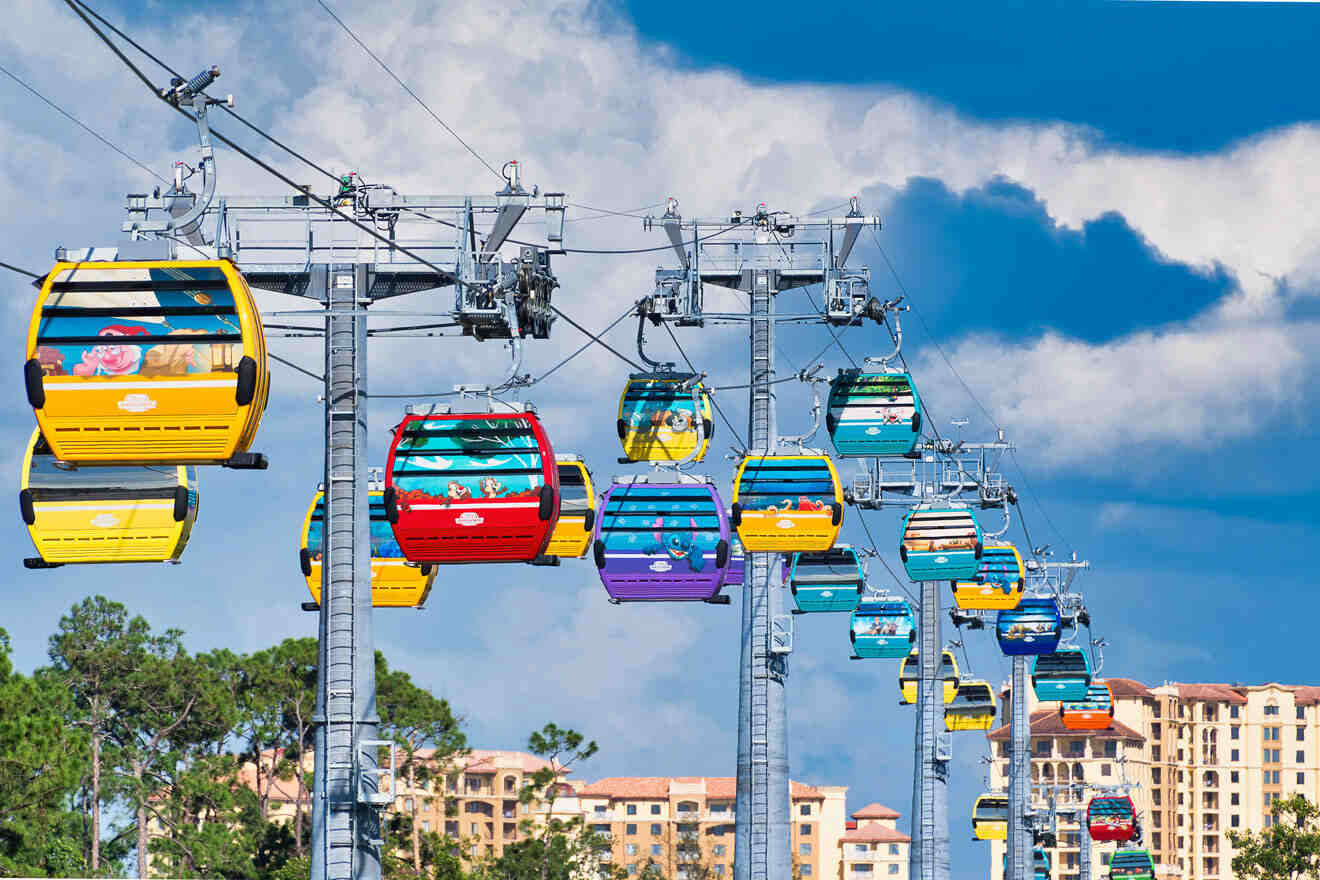 It's very easy to get around Walt Disney World®, thanks to their awesome, complimentary transportation between the theme parks, hotels, and Disney Springs.
Hollywood Studios is accessible by bus from any of the Disney World hotels, Disney Springs, or other Disney theme parks. Disney's Bus Service is great – I really recommend using it on the property! Service begins 45 minutes before Hollywood Studios opens and continues until an hour after the park closes.
There are a few other fun ways to get to Hollywood Studios as well! Take a boat over from Disney's Boardwalk, or board the Skyliner from EPCOT or the nearby resorts for amazing aerial views on the way over.
Parking at Hollywood Studios
If you're staying on property at a Walt Disney World® Resort hotel, you can enjoy complimentary parking at any of the theme parks and water parks for the duration of your stay!
Those staying off-property who would like to bring their vehicle or rental car will find ample parking available at all the Disney parks. Standard parking is US$25 per day, and you only need to pay once, even if you're park hopping.
Preferred parking is also available from US$45 – US$50 per day.
FAQs about things to do at Hollywood Studios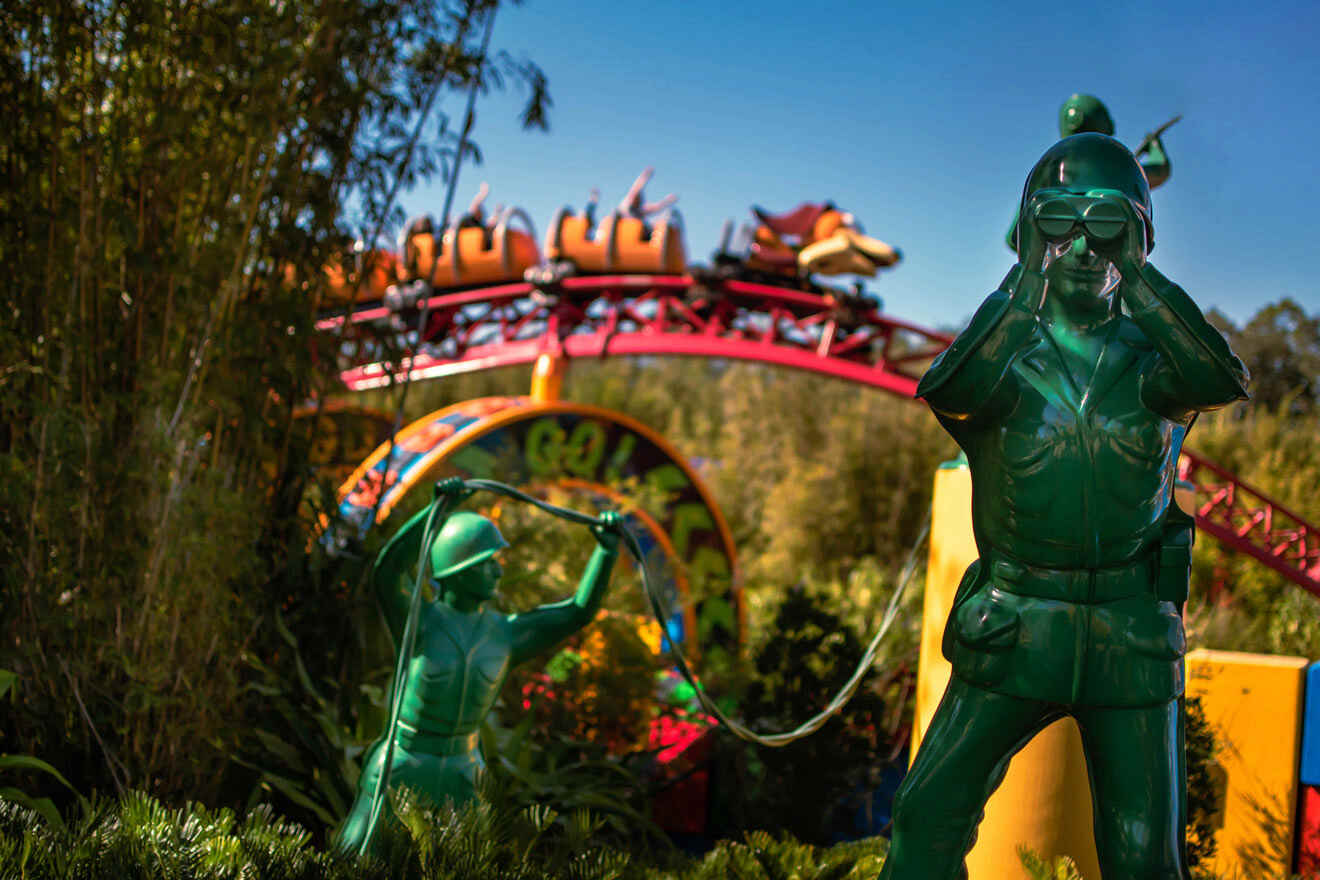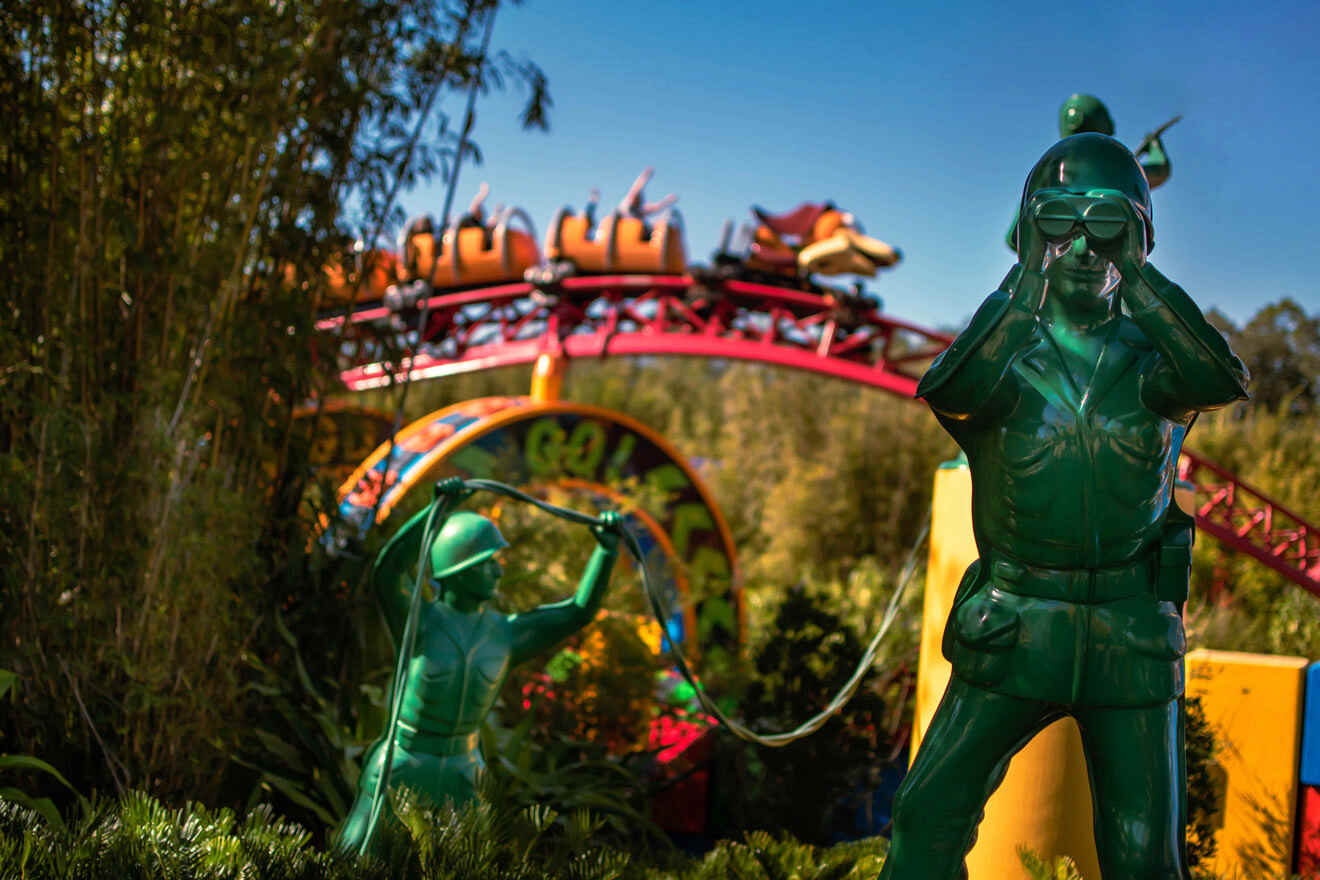 🎥 What attractions are at Hollywood Studios?
Hollywood Studios is home to some of the best attractions at Walt Disney World®, including Star Wars: Rise of the Resistance, Mickey & Minnie's Runaway Railway, Smugglers Run, Slinky Dog Dash, and Tower of Terror.
📅 Is Hollywood Studios worth a full day?
Yes! You should plan to spend the whole day at Hollywood Studios. In addition to the amazing rides, check out the park's incredible entertainment, like Fantasmic, Disney Junior Dance Party, and Lightning McQueen's Racing Academy.
🎢 How many rides are in Hollywood Studios?
Hollywood Studios has 20 rides and live shows for you to enjoy, from classics like Tower of Terror to state-of-the-art attractions Like Star Wars: Rise of the Resistance.
👶 What are some things to do at Hollywood Studios for toddlers?
Conclusion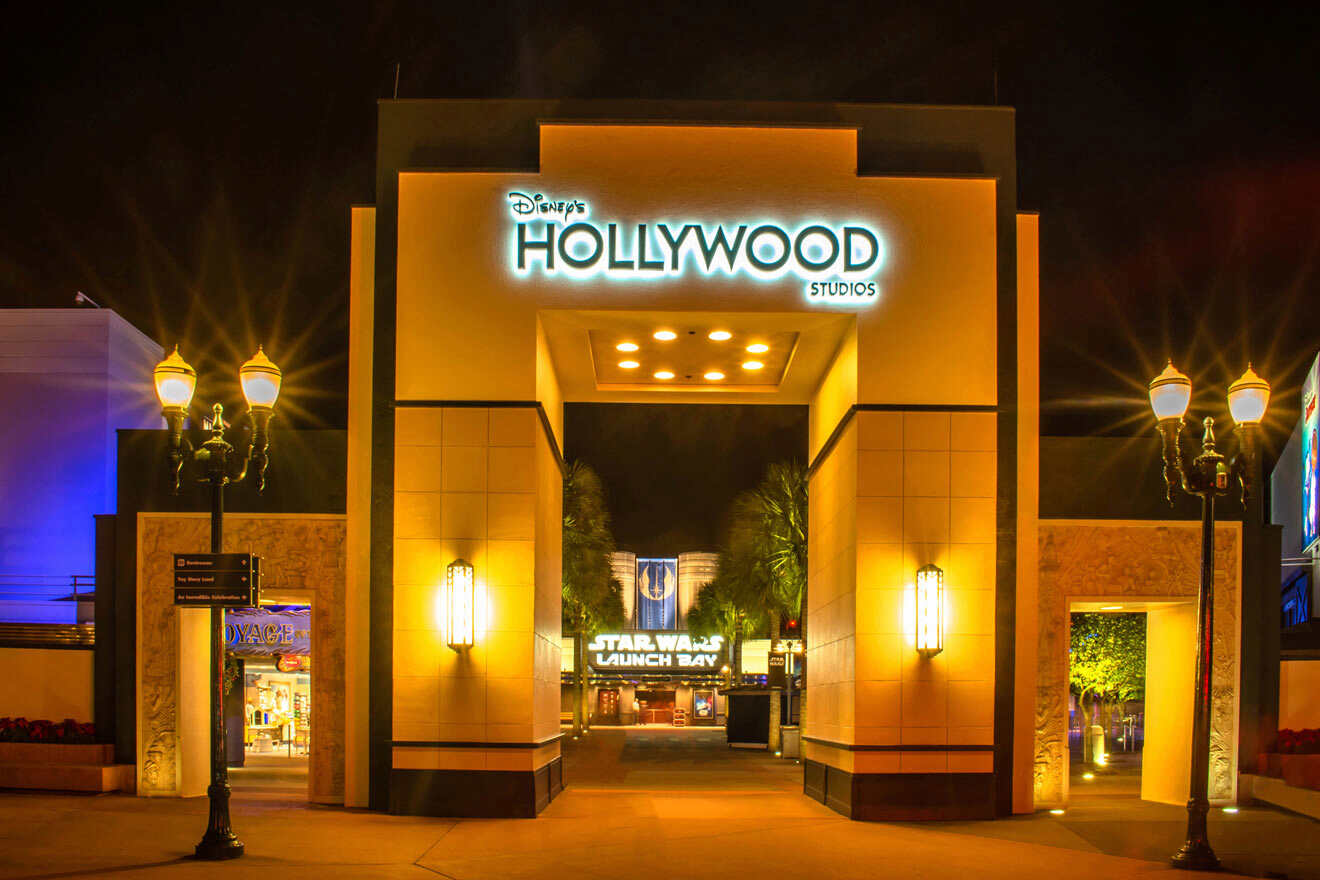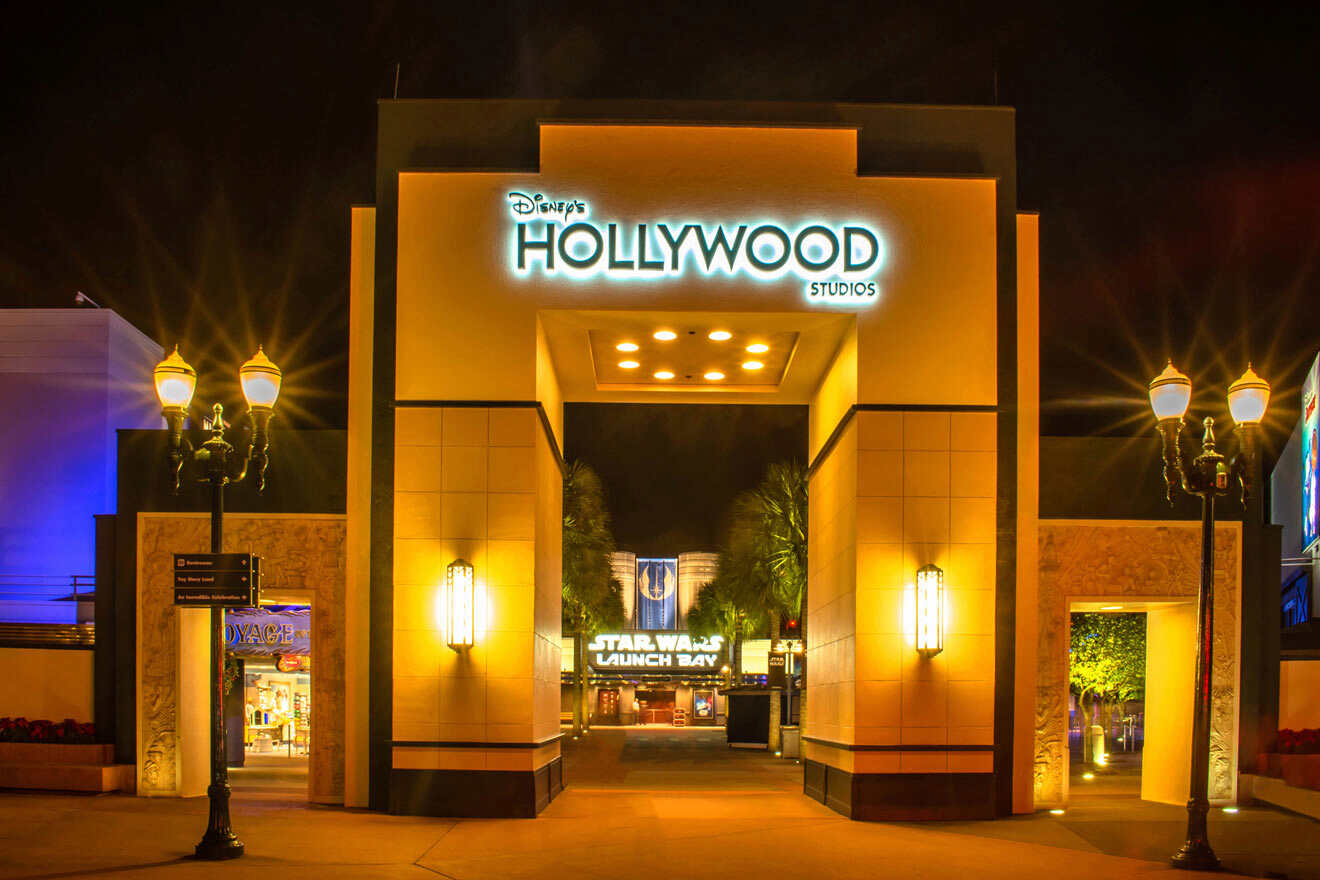 Just talking about Hollywood Studios has me ready to put on my mouse ears and head out the door! Hopefully, this article got you excited for your upcoming Disney vacation and helped you plan the perfect day at Disney's Hollywood Studios.
If you have any questions, you know where to find me – just leave a comment below!
Happy travels!
Montana
---
Pin it for later!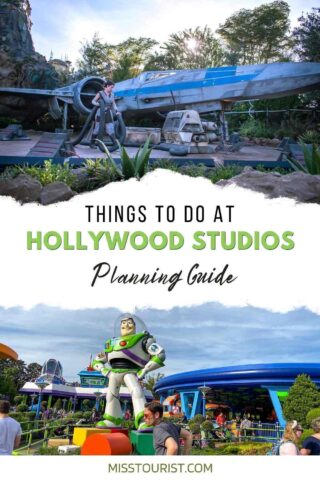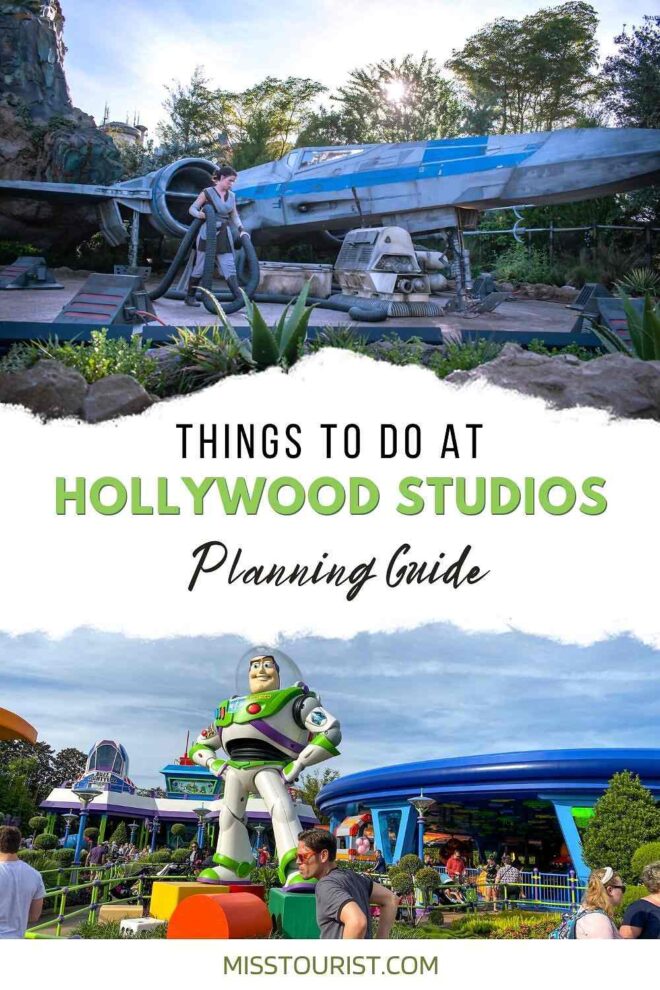 Pin it for later!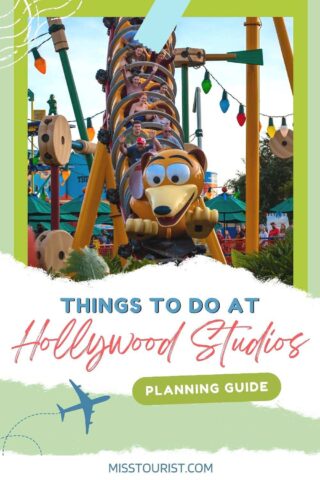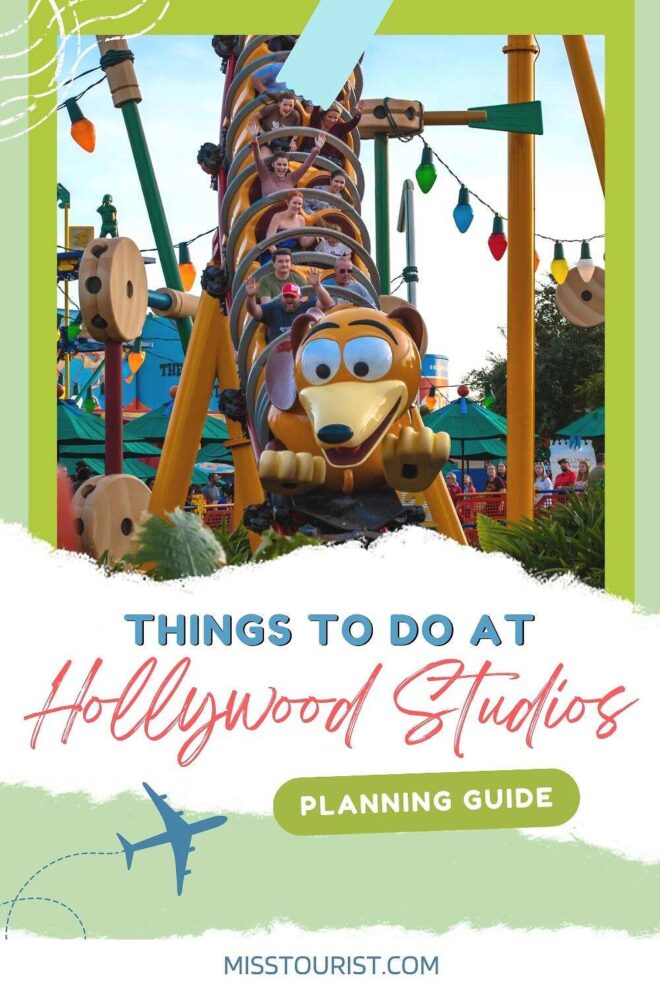 Products You May Like