Things to Do in Melbourne, Florida ✔️ 22 Irresistible Ideas!
When people think of the Space Coast of Florida, Cocoa Beach is the first thing that comes to mind. However, its neighbor to the South, Melbourne, is a hidden Florida gem that should not be overlooked!
Home to some super cute and unique downtown areas, as well as some stunning beaches, Melbourne, FL should be high on your list of Florida adventures.
If you are staying near Orlando or West Palm, taking a day trip out to Melbourne is an excellent getaway. While Titusville and Cocoa Beach have some of the more popular destinations like Kennedy Space Center and other waterside attractions, Melbourne Beach has so much to offer visitors and locals alike.
I love Melbourne, and have visited several times being so close to home for me. I am so excited to share this list of the absolute best things to do in Melbourne, Florida!
Let's dive in!
If you are in a hurry 
These are some of the tours that are quick to sell out.
Here are the main things to book in advance:
1. Visit historic Downtown Melbourne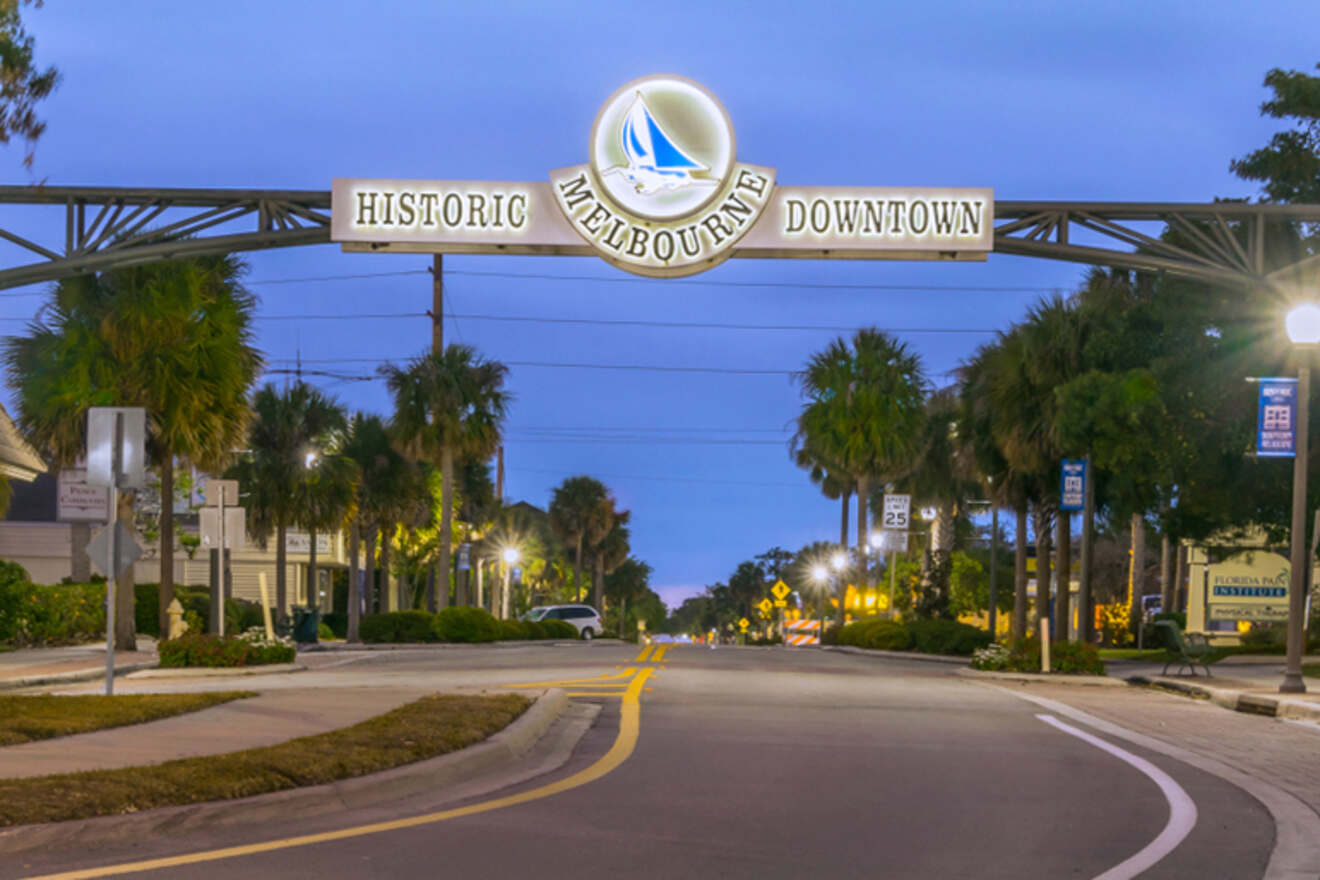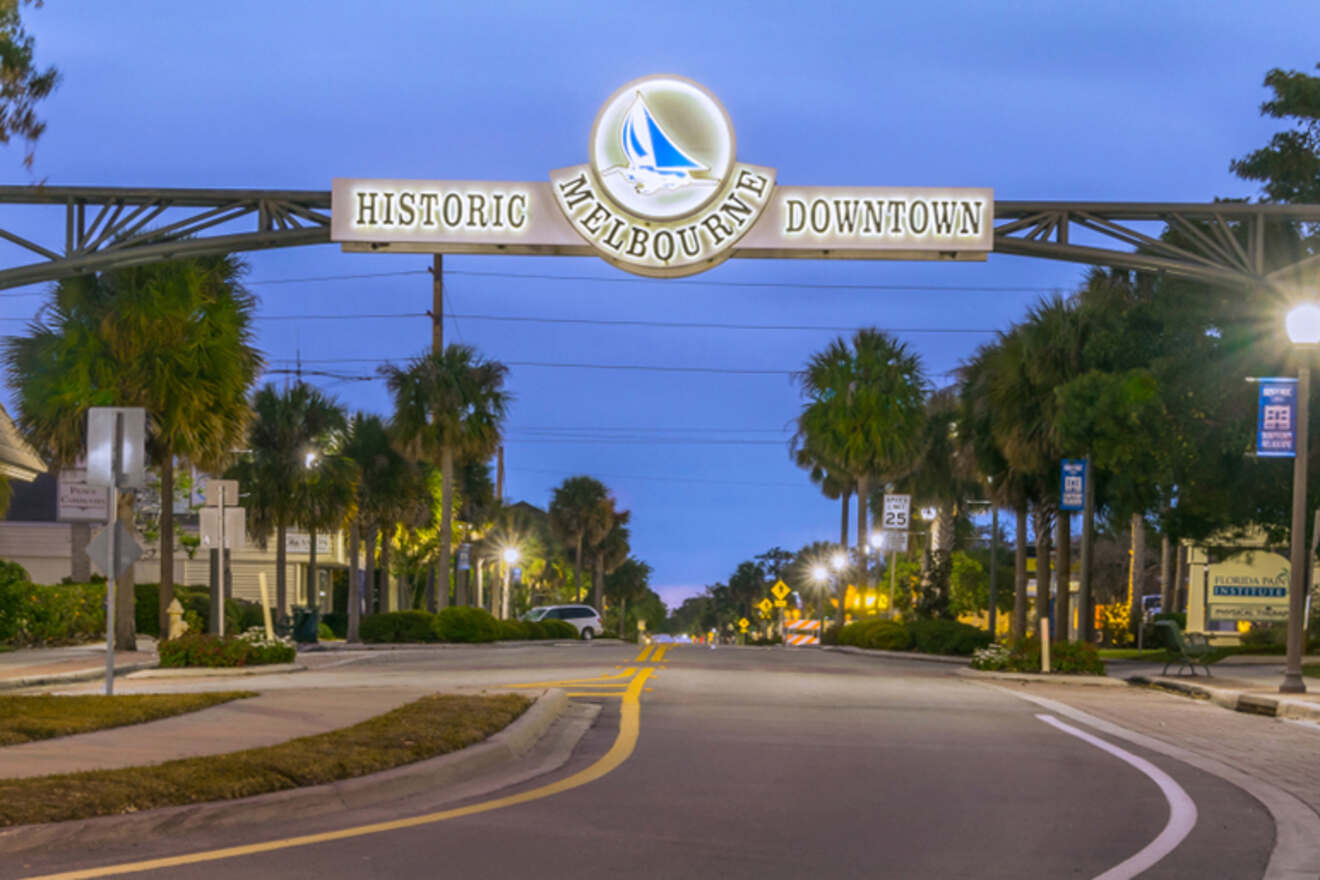 Prepare yourself for some serious small-town charm when you visit Downtown Melbourne, Florida.
Downtown Melbourne has an undisputed charm that will pull you in and make it hard to leave! This unique downtown area has a history going back to the 1800s. Downtown Melbourne has a rich history, and you can feel it as you walk down the vintage streets.
This magnet for locals and visitors has some seriously beautiful historic architecture and a rich history to back it up.
Be sure to check out the historical treasure of the Henegar Center, built in 1919!
Aside from the historical feel, the modern additions add to the overall lively vibe of Downtown Melbourne. As you walk down these quaint little streets, you can find art galleries, different shops, crafty vendors, unique souvenir shops, and more!
You can even try some super interesting tasty treats like chocolate-dipped potato chips from the local candy store (Grimaldi Candy Company) or eat at one of the many incredible restaurants located in Downtown Melbourne.
2. Go on a scenic hike through Turkey Creek Sanctuary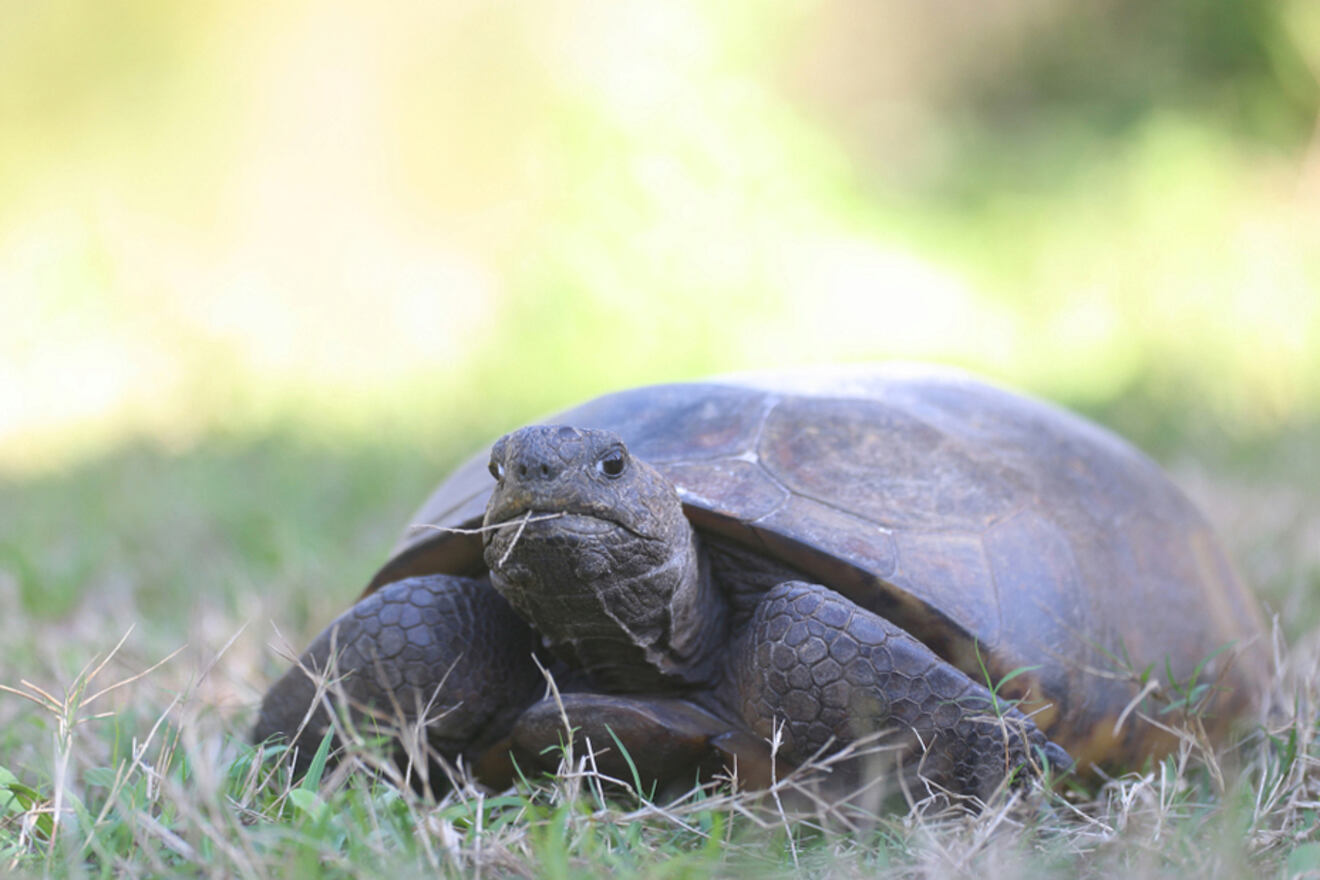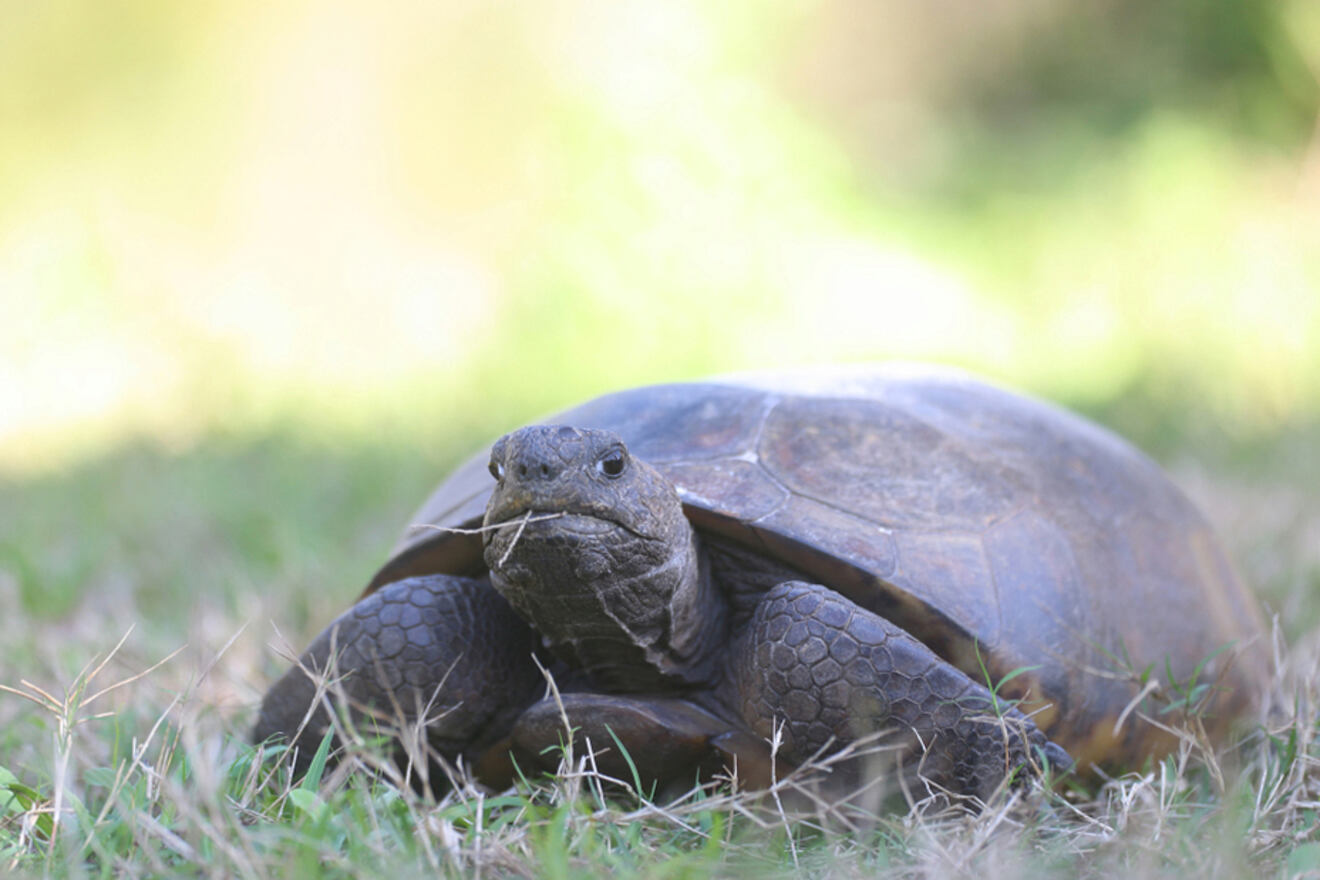 This is an excellent place to take in the beauty of Melbourne, Florida. If you love hiking, this is an excellent place to enjoy the great outdoors, with over half a dozen different trails to explore.
This is by far one of my favorite free things to do in Melbourne! Turkey Creek Sanctuary Park is over 130 acres of abundant Florida wilderness rife with all sorts of wildlife. On the many winding trails along a flowing creek lined with ferns and palm trees, you can expect to see alligators, manatees, all sorts of wading birds, and butterflies!
You will be greeted by a gorgeous butterfly garden when you first enter, which serves as an amazing opportunity to learn about butterfly hosts and nectar plants!
PRICE: Free
3. Enjoy the views at the Melbourne Beach Pier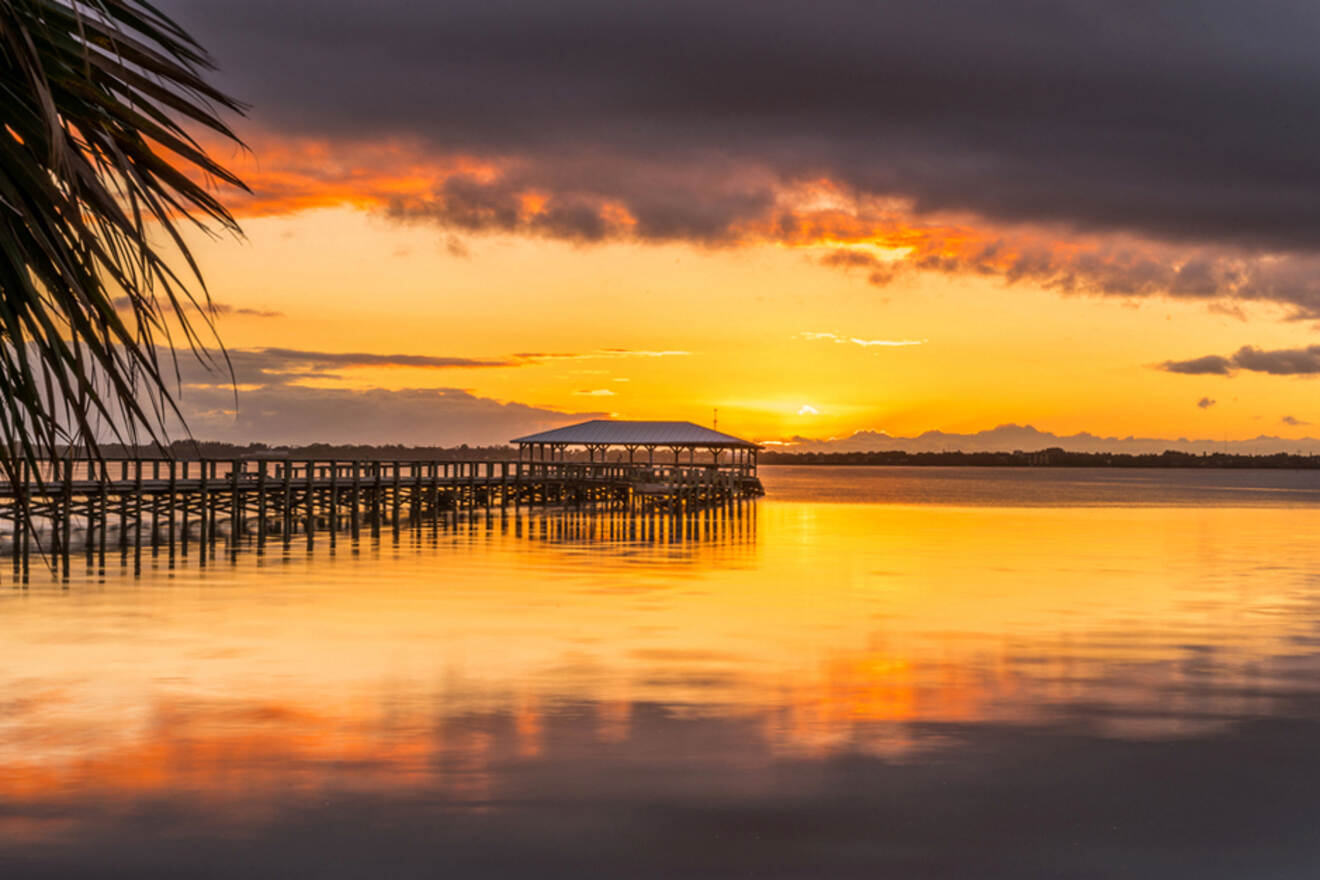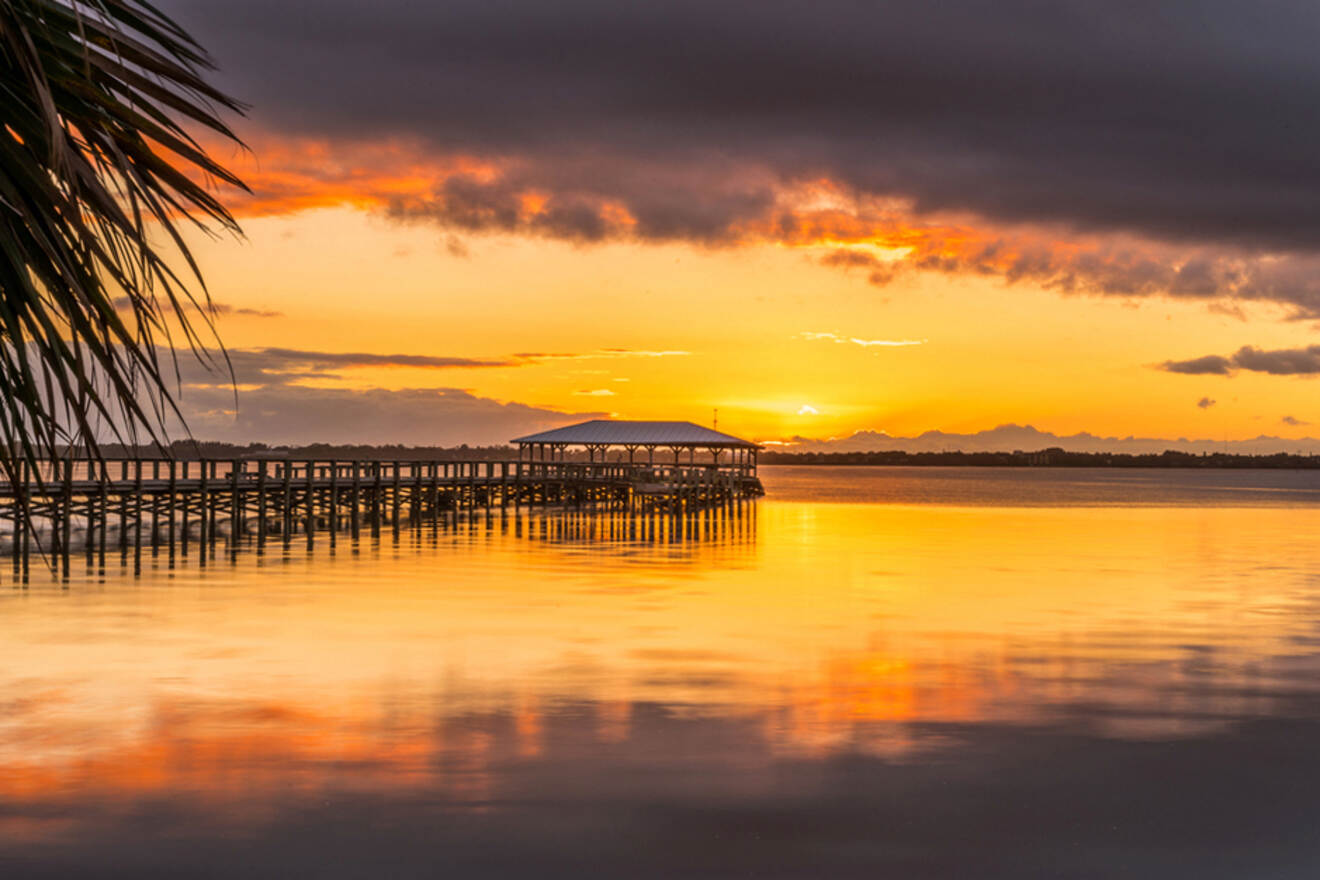 Feel like enjoying a nice walk over the water? The Melbourne Beach Pier is an excellent place to do this!
This is the quintessential Melbourne Beach activity that you are going to want to take advantage of on your trip to this cute beach town. This historical landmark was originally built in 1889 by the Atlantic Railroad Company. Once upon a time, this pier was used as both a ferry terminal and by freighters.
Nowadays, this mellow pier is enjoyed by locals and tourists alike who are looking to enjoy some peaceful views. Its significant past is a part of the historical fabric that makes up this quintessential Melbourne relic as it lives on into a much more peaceful era.
PRICE: Free
4. Be one with nature at Sebastian Inlet State Park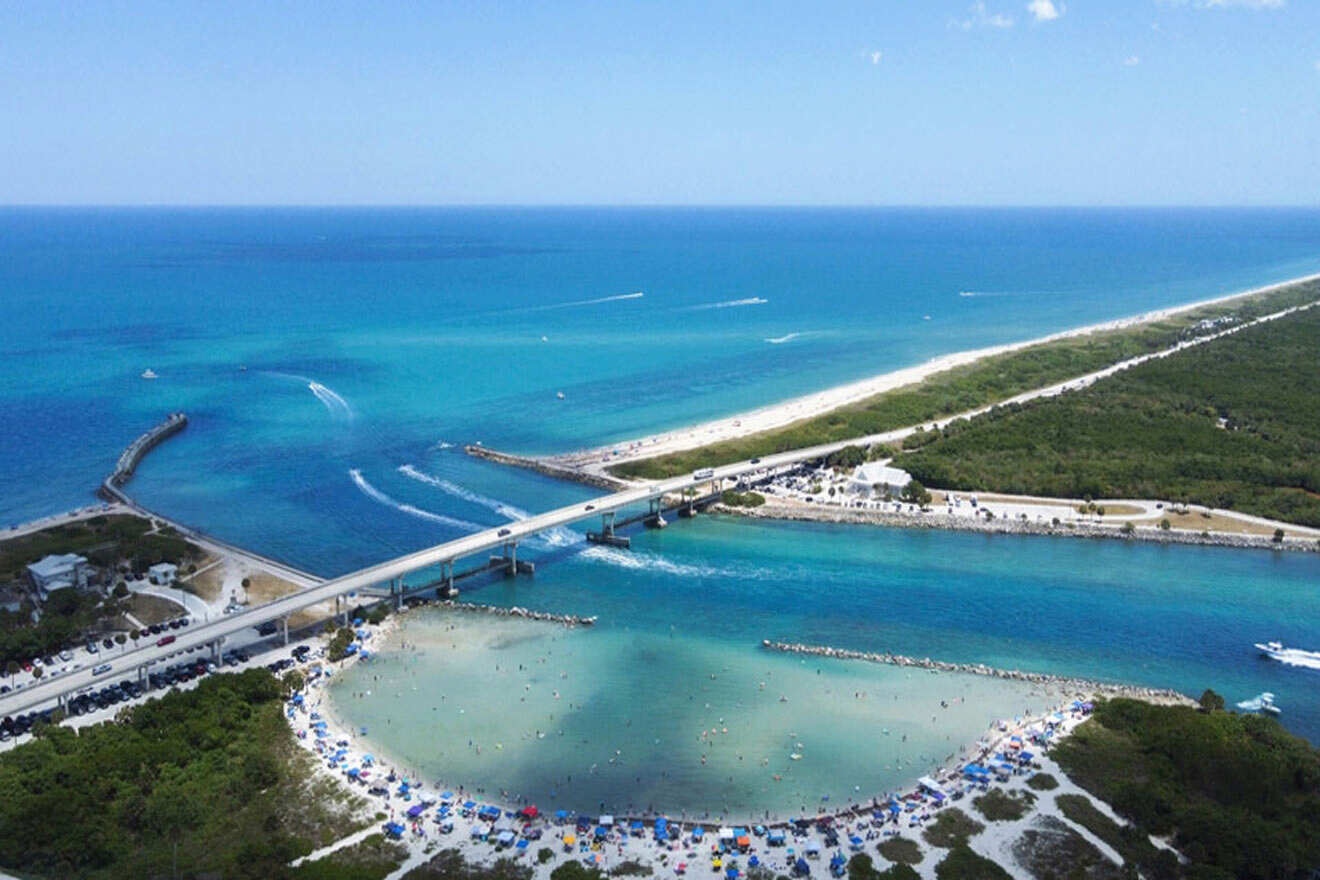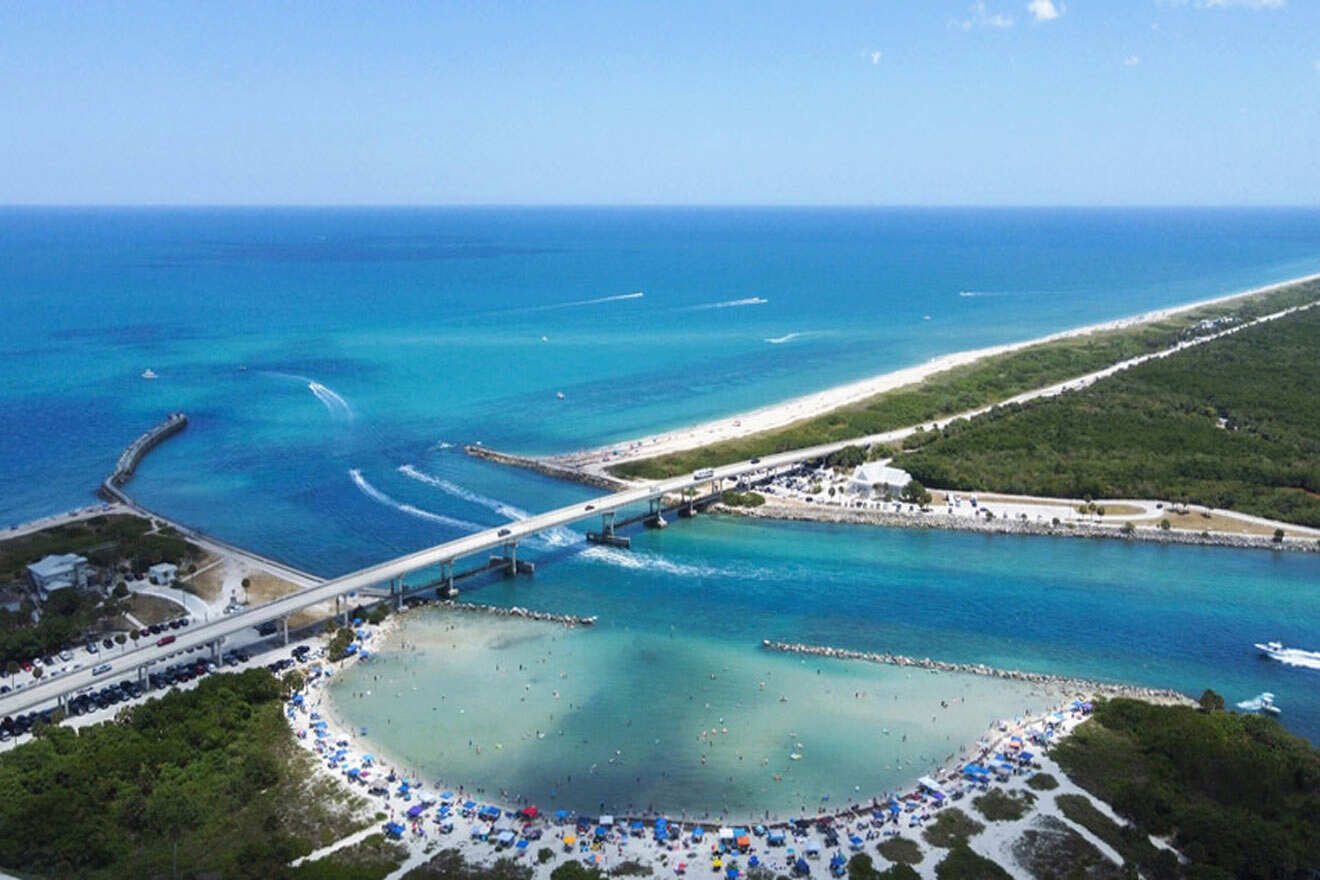 This world-renowned surf spot and beautiful State Park is truly a pristine slice of Florida paradise and has so much to offer. At Sebastian Inlet State Park, visitors and locals alike can enjoy strolling down the untouched beaches, go kayaking through the inlet and into the ocean, visit a museum, go camping, and so much more!
Anglers can try their luck fishing from the jetties that slice into the Atlantic Ocean or the Indian River Lagoon. You can also enjoy the gorgeous views of the ocean, collect shells along the shoreline, and if you get lucky, observe some sea turtle nests on the beach!
There are two museums that provide history on the fascinating area that is now called Sebastian Inlet State Park. The Sebastian Fishing Museum highlights the history of fishing in the area, while the McLarty Treasure Museum chronicles the riveting history of the 1715 Spanish treasure fleet!
PRICE: US$2 admission fee
5. Go on a family adventure at the Brevard Zoo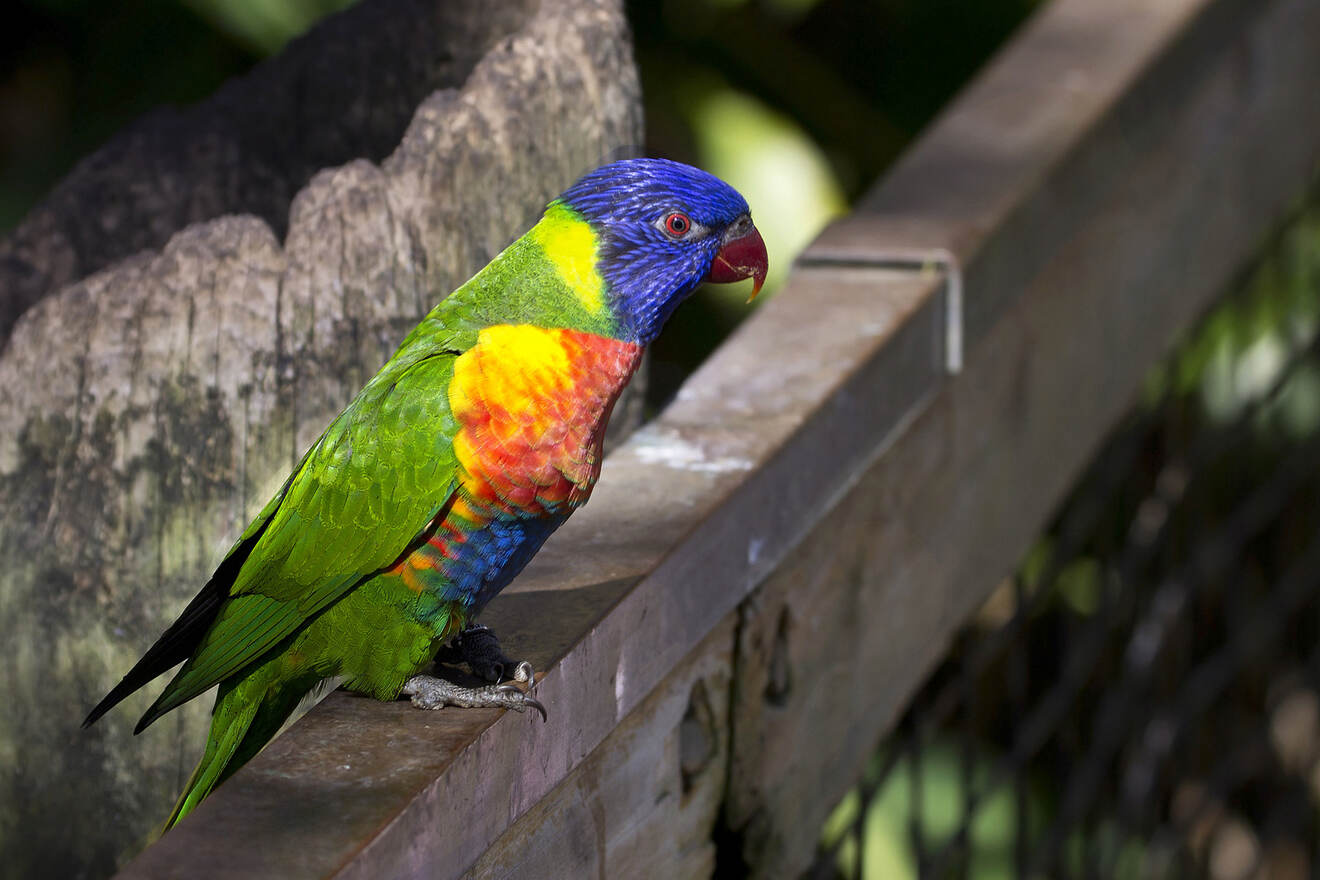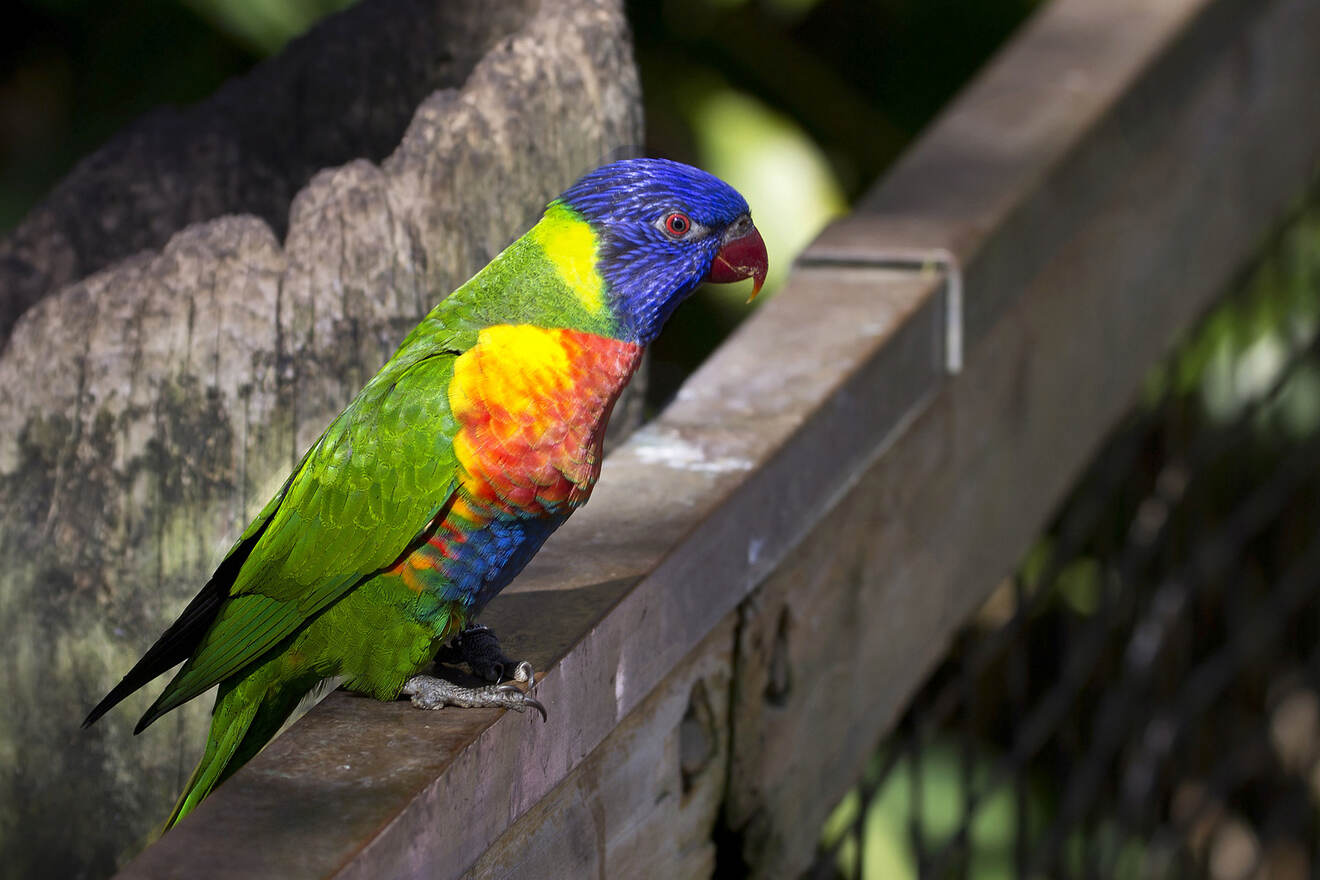 Looking for fun things to do in Melbourne, Florida, with the family? The Brevard Zoo takes the cake!
The Brevard Zoo is unique in that it is a non-profit zoological park spanning over 75 acres across Brevard County wilderness.
Home to more than almost 200 different species, this is one of the most interesting and unique things to do in Melbourne, Florida.
If you're a wildlife enthusiast, you are truly in for a treat. Part of what makes the Brevard Zoo so unique is that upon designing the zoo, it was designed to mimic the natural habitat of each animal and their original environment. You can also explore these habitats in super unique ways.
Enjoy going on a hike through a kangaroo walkabout, hand-feed a giraffe, and kayaking in the Expedition Africa exhibit. For those conservation and natural Florida ecology enthusiasts, you can kayak or paddle through two dozen restored wetlands acres in the Wild Florida Exhibit!
As a lover of all things Wild Florida, I really enjoyed the Wild Florida Exhibit.
Are you a thrill-seeker? Enjoy a zipline through their African habitat and get a bird's eye view of crocodiles and alligators!
PRICE: US$32
6. Wander through Wickham Park
This 400-acre park, nestled in gorgeous pine forests, has something for everyone. The sheer amount of activities offered at this park makes this one of the best places to visit in Melbourne!
Wickham Park offers a full-fledged menu of recreational activities for the whole family to enjoy. People of all ages can come to this super fun destination and take their pick from a number of different activities.
You can choose from a number of outdoor activities, throw a horseshoe, test your archery aim, take a dip, throw a frisbee at the disc-golf course, or get your heart pumping at the soccer field or volleyball court.
This is a super fun activity with so much diversity in things to do! You can spend the whole day here swimming and engaging in a number of different recreational activities.
PRICE: US$10 on weekends, US$7 on weekdays
7. Try Cuban food at El Ambia Cubano
El Ambia Cubano is an absolute must while you're in Melbourne! Known as Melbourne's friendliest restaurant, the food is absolutely exquisite and the service is really good, so don't miss out!
They have typical Cuban food including empanadas, Spanish sausages, ropa vieja, tostones, and everything in between!
They have vegetarian options for those veggies out there, and there's a little covered seating area where you can enjoy your Cuban food in style while enjoying the gorgeous Florida sun! Their food isn't spicy at all so it will suit any palate – as they say, the only thing spicy and hot in Cuba are the Cubans!
8. Go surfing at Howard Futch Memorial Park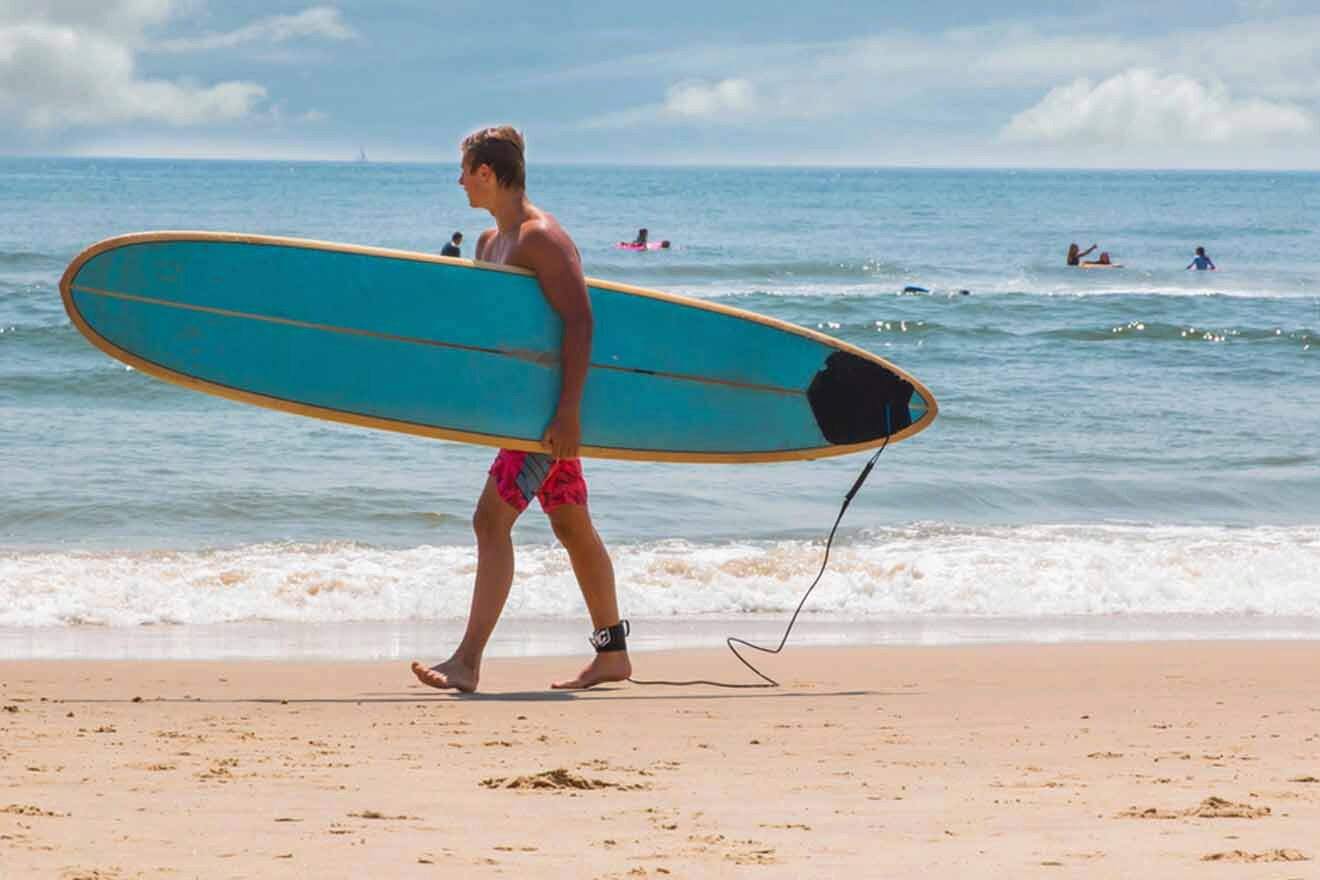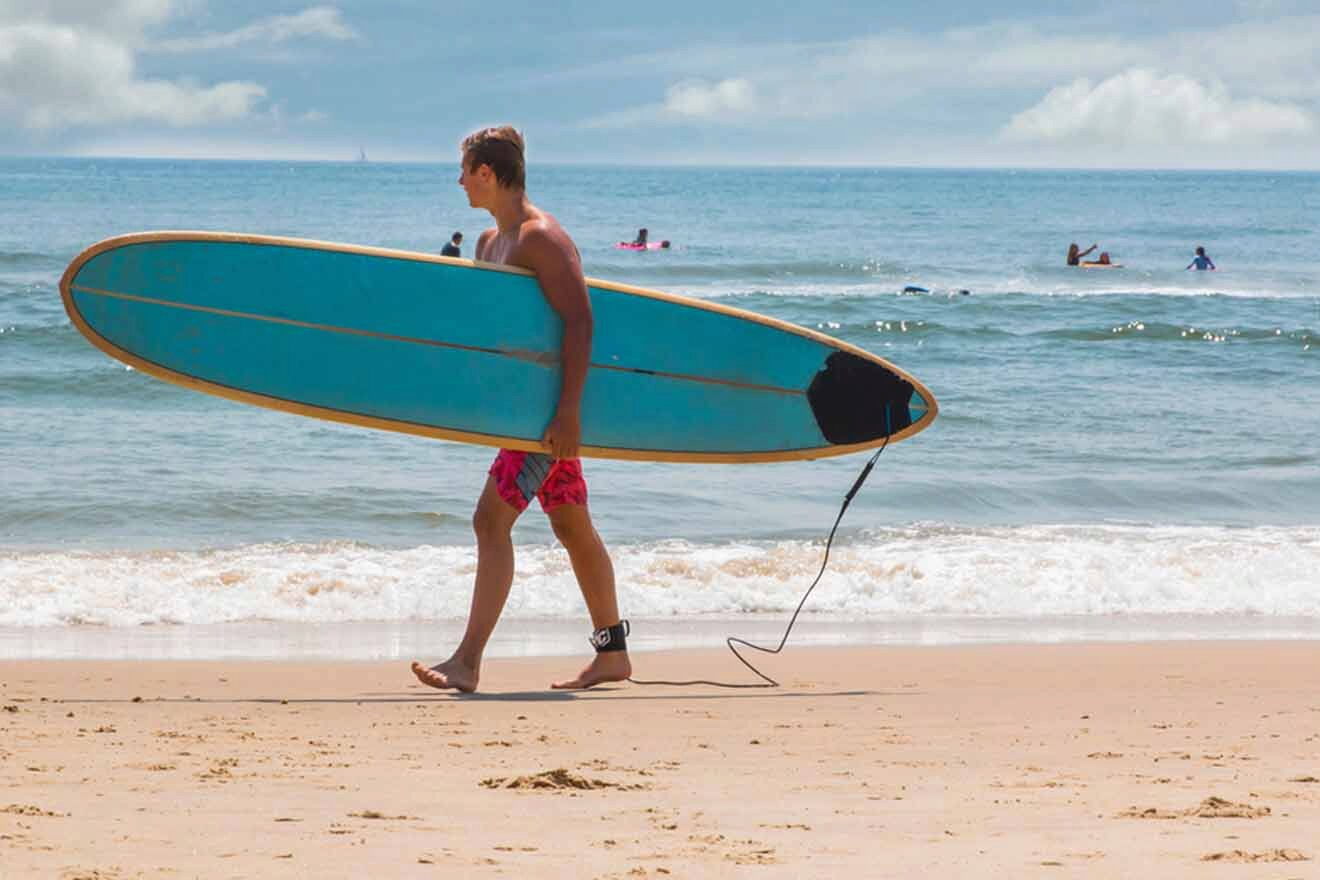 Fancy a day out at the beach? Howard E. Futch Memorial Park is a great place to chill out and enjoy the beautiful views, play volleyball, go surfing, or have a BBQ with the whole family!
Located right on Paradise Beach just a short drive from central Melbourne, you could easily spend an entire day here just swimming and enjoying our lovely Floridian sun. It's also a great place to go shelling! You'll find all sorts of beautiful shells here, and once you've filled your pockets, you can have a snack at the food truck before you settle into your beach chair!
You can rent out chairs and umbrellas directly on the beach.
PRICE: Free
9. Get your adrenaline pumping at Andretti Thrill Park
This one's for all those thrillseekers out there! If you love a good thrill, visiting Andretti Thrill Park is one of the best things to do in Melbourne, Florida!
Put the pedal to the metal at Andretti Thrill Park and enjoy an indoor racetrack with so many different options the whole family will love!
They offer 5 go-kart race tracks, rock climbing, zip-lining, mini golf, mini bowling, and so much more. This is the perfect thing to do in Melbourne with the family. You will never run out of activities to do!
Parents, this is like a paradise for the kiddos, be prepared to experience all different kinds of activities, and make sure you fuel up!
PRICE: They have multiple different ticket options. However, it's definitely worth getting the all-day wristband for US$45.
10. Go on a nature walk at Erna Nixon Park
This 53 acre park is full of beautiful nature walks, lush trees, a boardwalk, and perfect opportunities to get your fill of the outdoors!
Something really special about this place is the moonlight stroll, which is an evening event with music and a little food market! You'll also get the chance to see all sorts of native Florida wildlife like the gopher tortoise and woodpeckers and be in awe of giant oak trees!
As you enter the park, make sure you check out the reptile exhibit!
PRICE: Free
11. Spot some manatees at Manatee Cove Park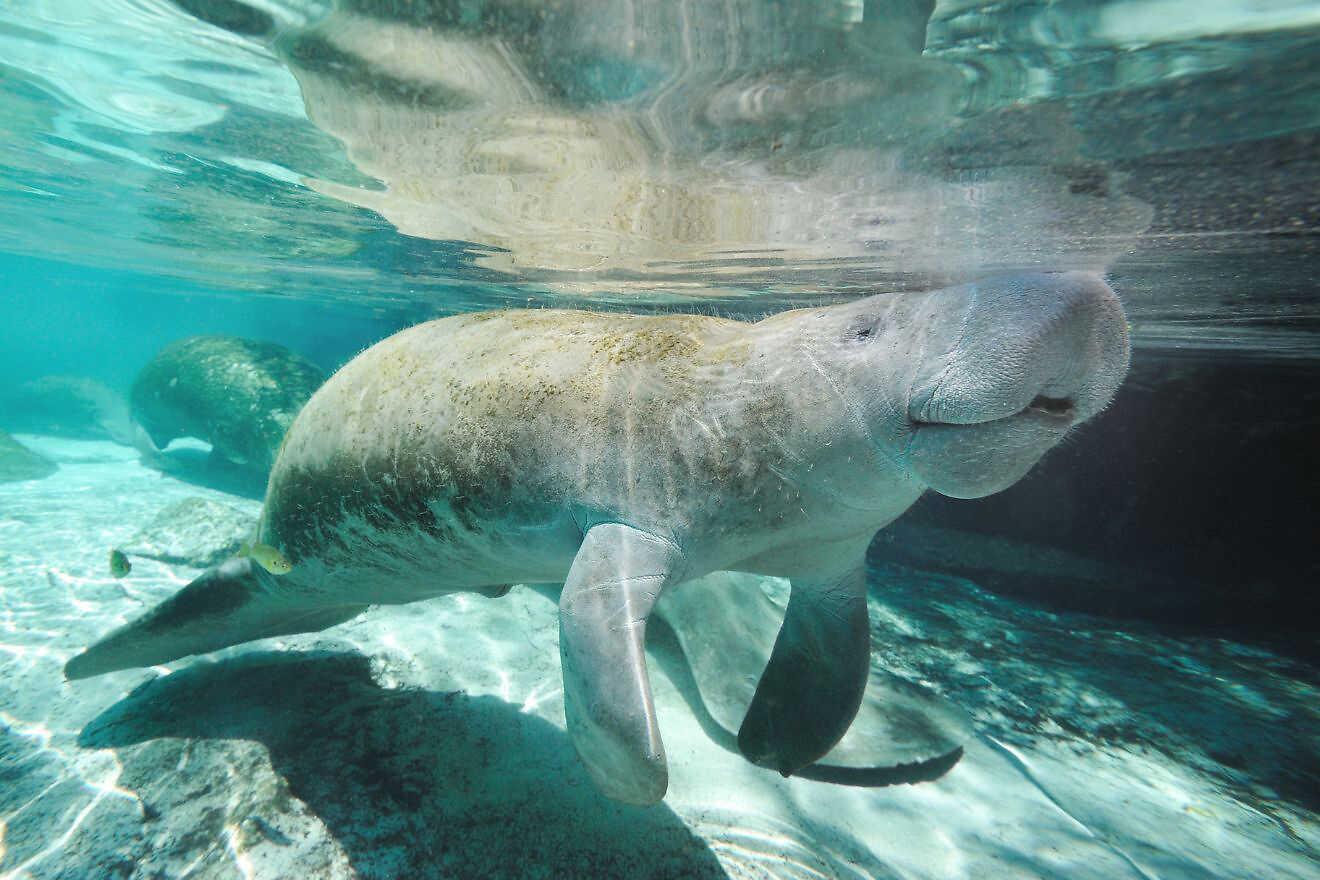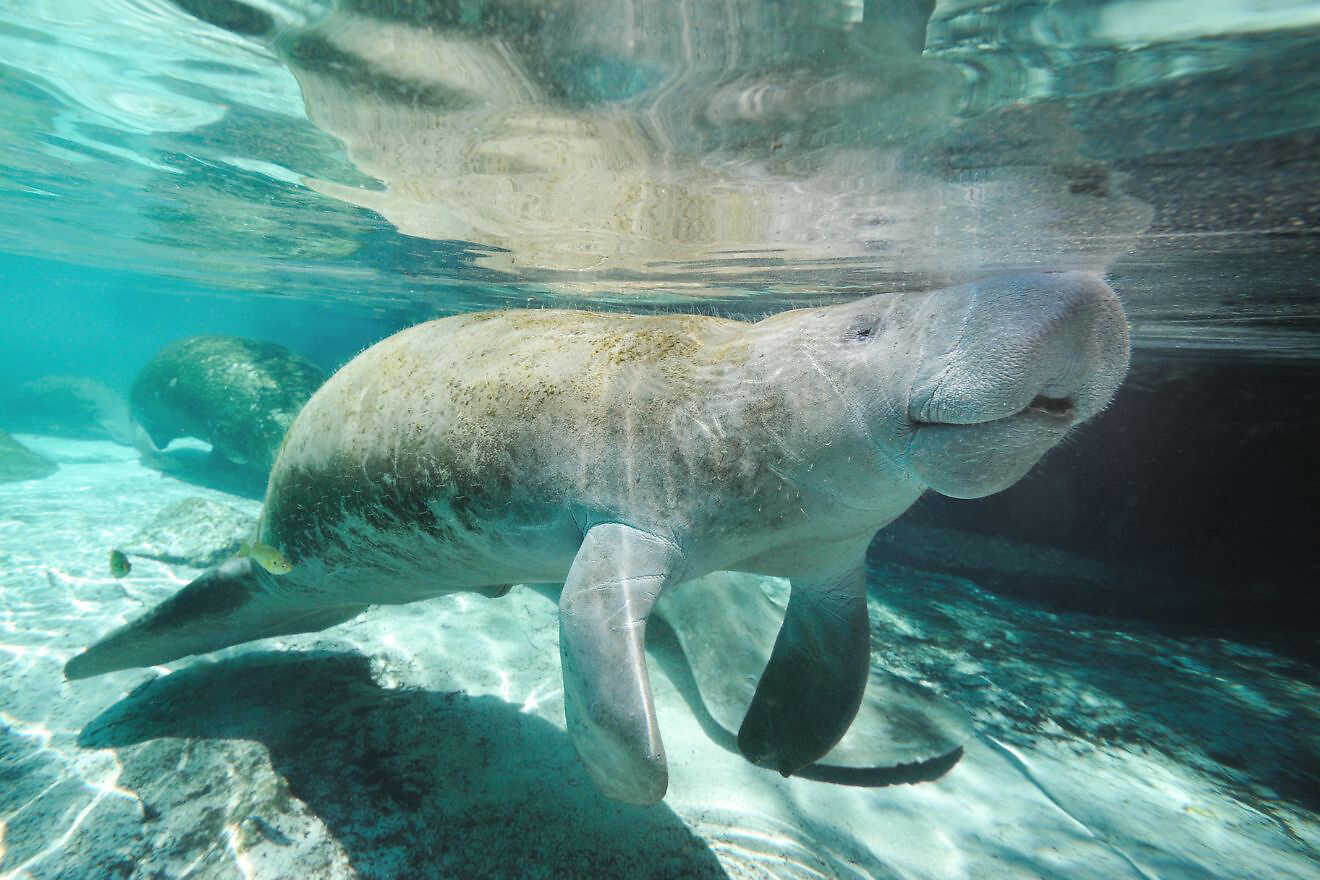 At Manatee Cove Park, you can get up close and personal with these incredible gentle giants. Among all of the native species Florida has to offer, manatees are by far the most iconic, magical, and incredible gentle beings!
They are elusive and sometimes hard to come by, but they are truly abundant all over the state of Florida. Manatee Cove Park is one of the best places to see these wild sea cows in Melbourne, Florida.
As a Florida local, every time I see a manatee, it's just as special as the first time! Some of these gentle giants get up to 1,200 pounds in weight when they are full-grown. Seeing these incredible beings in their natural element is truly an incredible experience.
Manatee Cove Park offers multiple observation areas where you can see these abundant waters just teeming with life. While you're looking for manatees, you might even spot some bottlenose dolphins, different kinds of wading birds, fish, and more!
PRICE: Free
12. Sightsee at the Indian River Lagoon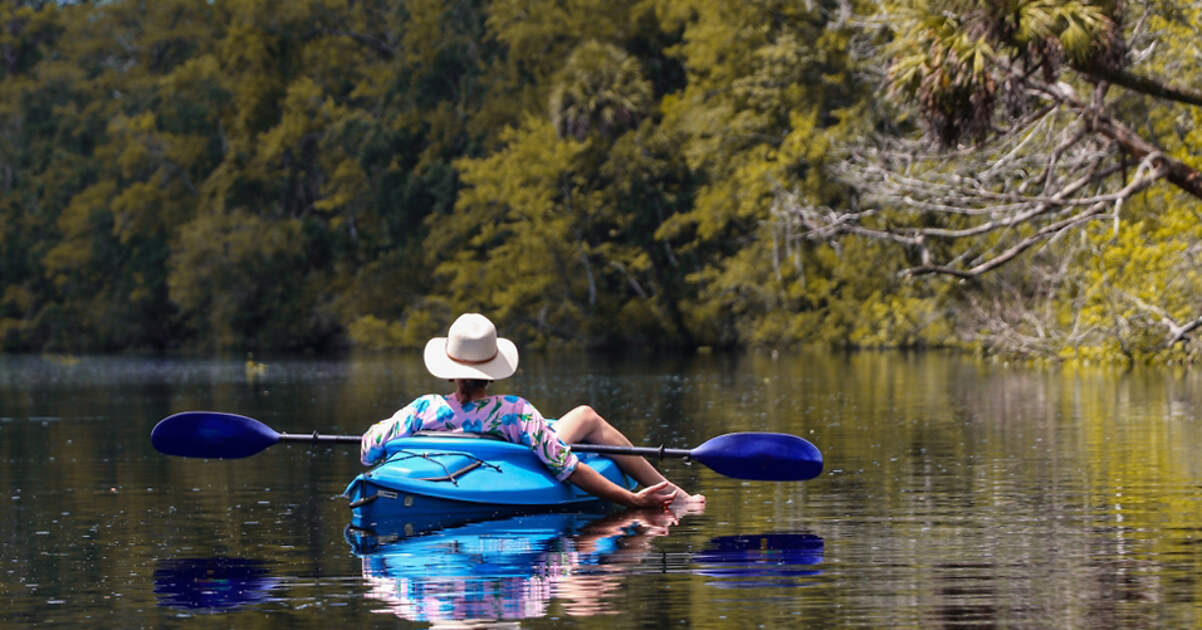 The Indian River Lagoon is a gorgeous part of Florida's local ecology. Just bursting with all kinds of life, the Indian River Lagoon is one of the most amazing places to visit!
A grouping of three different lagoons, Mosquito Lagoon, Indian River, and the Banana River, the Indian River Lagoon is truly one of Melbourne's must-see gems.
In fact, it is well known to be the most biodiverse estuary habitat in Florida! You can visit the Indian River Lagoon and stay dry by taking a hike, or you can rent a kayak or canoe and explore this estuary environment in-depth and potentially come across some dolphins and manatees!
Looking for a super awesome activity to do on the Indian River? Check out this Dolphin and Manatee boat tour! You'll see all different types of wildlife and it's a super relaxing experience.
PRICE: US$40
13. Spend time at Joy & Gordon Patterson Botanical Garden
This 15-acre garden oasis is one of the best places to visit in Melbourne Florida! The Joy & Gordon Patterson Botanical Garden is the green getaway you've been looking for.
Located at the Florida Institute of Technology, known locally as the Florida Tech Garden, this is one of the most interesting and unique campus botanical gardens in the U.S.!
Walk the scenic paths, stop for a reflective moment at the many tranquil ponds, enjoy the towering tropical palm trees, and so much more! For all those botanists and native plant enthusiasts, you will be thrilled to see all of the Florida native wildflowers and plants!
Feel your stress melt away as you swing in a hammock between two gorgeous palm trees. Talk about tranquility and bliss? This botanical garden in Melbourne has it all!
PRICE: Donation based
14. Learn American history at the Liberty Bell Museum
The Liberty Bell Memorial Museum is the perfect place to bring the family to learn about significant American history.
For all those history buffs out there, and anyone who is trying to provide an enriching and educational experience for their family, this is definitely one of the best things to do in Melbourne, Florida.
There are a number of exhibits and artifacts at the Liberty Bell Memorial Museum detailing the history of the United States for your viewing at this classic Melbourne attraction.
Preserving both regional and national history, this is a super educational experience for people of all ages looking to learn about the culture and history of the U.S.! The Liberty Bell Memorial Museum is one of the best things to do in Florida!
PRICE: Free
15. See the wildlife at Ritch Grissom Memorial Wetlands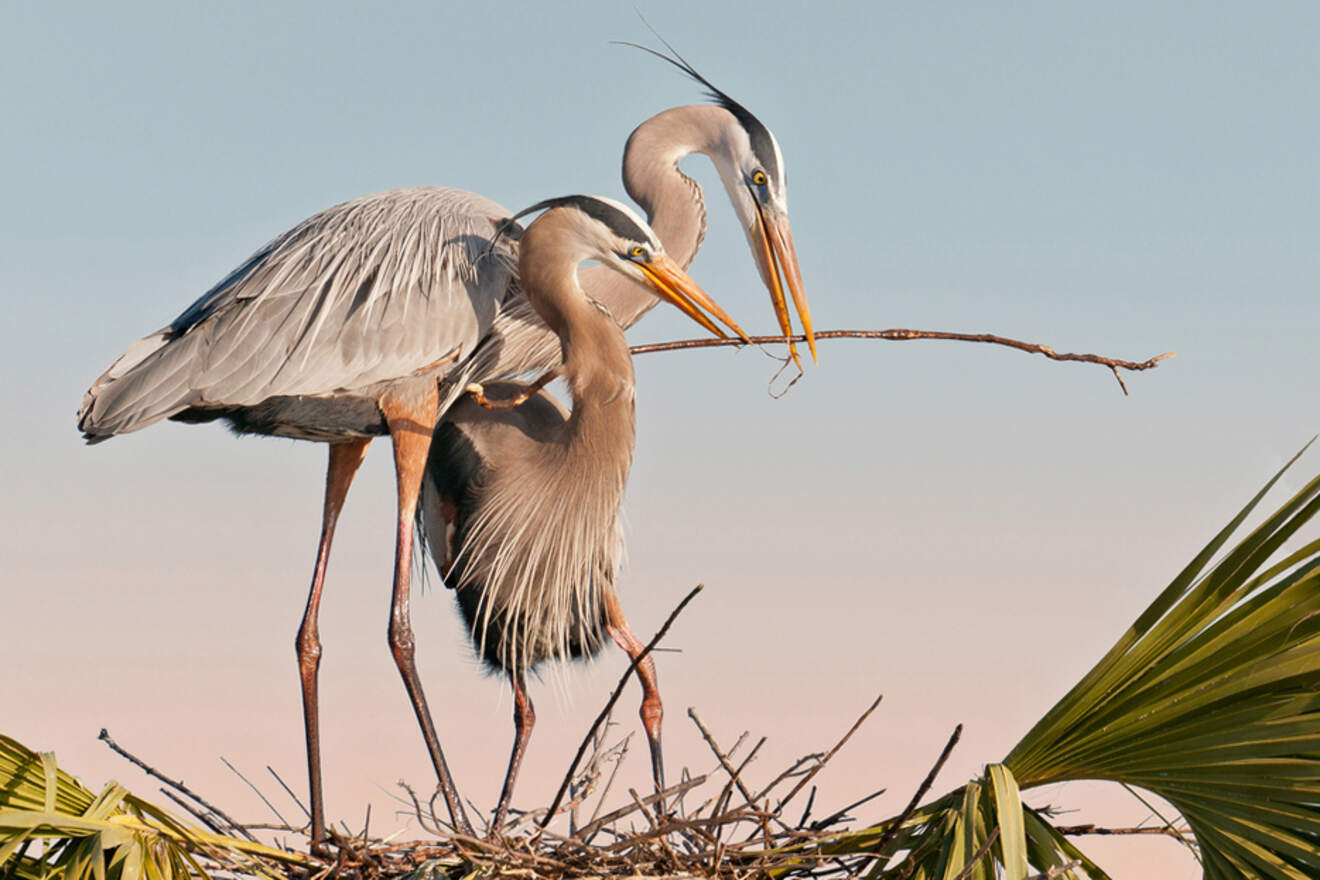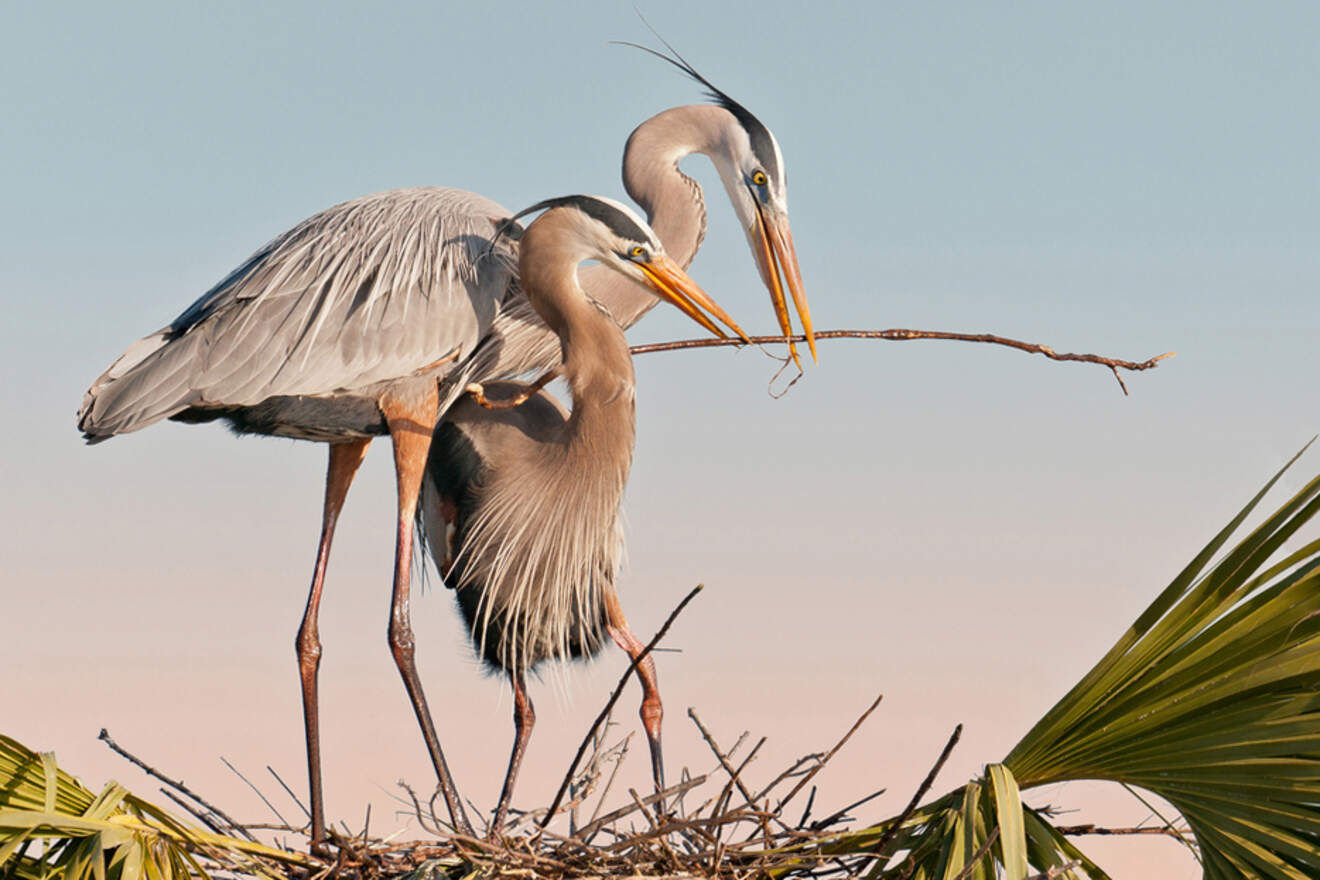 The Ritch Grissom Memorial Wetlands is an incredible place for people looking to enjoy natural Florida!
This gorgeous wetland preserve is a birder's dream! This is a super popular place to see a diverse array of birds due to the abundance of preservation land.
A key part of the Great Florida Bird and Wildlife Trail, this is a really incredible experience for anyone who wants to enjoy the great outdoors in Florida.
Enjoy a nice hike or a bike ride, or just bask in the incredible Florida wilderness! Be sure to bring some binoculars! Aside from the birds, you may be able to spot armadillos, turtles, white-tailed deer, gators, and otters.
PRICE: Free
16. Check out the Rehab Vintage Market
Looking for some super unique and one-of-a-kind finds? Head on over to the Rehab Vintage Market!
For all those people who love second-hand clothes and thrifted goodies, this is the best place to find some really amazing and rare pieces.
The Rehab Vintage Market is a mashup of vintage clothes, antiques, and trendsetting finds! This incredible intersection of antiques, thrifted clothes, and little trinket shops makes for a super fun experience. Even if you aren't looking to buy anything, there is so much to look at that it's well worth the trip!
PRICE: Free
17. Have the experience of a lifetime at Tank America
Tank America is by far one of the most unique things to do in Melbourne, Florida. At this crazy experience, you can drive tanks over cars and pump live rounds of military-grade machine guns.
One thing is for sure. This is the most unique experience you will ever have!
After you receive some basic training, you can hop behind the wheel of an authentic 17-ton tank. Next, test your driving skills as you speed through a genuine Hollywood set with challenging obstacle courses riddled with mud holes and hills.
There are a lot of different activities to choose from at Tank America. The price range varies depending on the intensity of the activity. If you are looking to save some coin, I'd recommend opting for the laser tag experience.
PRICE: From US$300
18. Visit the Rossetter House Museum
A true relic of the Sunshine States' rich past, the Rossetter House Museum is one of the best things to do in Melbourne, Florida.
The Rossetter House Museum and Gardens is a gorgeous preserved gem listed on the National Register of Historic Places. Comprising the 1908 Rossetter House and Gardens, the 1865 Houston Cemetery, and the 1892 Roesch House, this is the perfect place for history buffs to go back in time.
At the Rossetter House Museum, you can stroll the immaculate gardens, maintained home and cemetery, and get a peek into the bygone eras of Florida. Here you can view historical artifacts and exhibits detailing the local history or take a guided tour through the building and get a deep dive into the history of old Florida.
PRICE: Free
19. Play golf by the ocean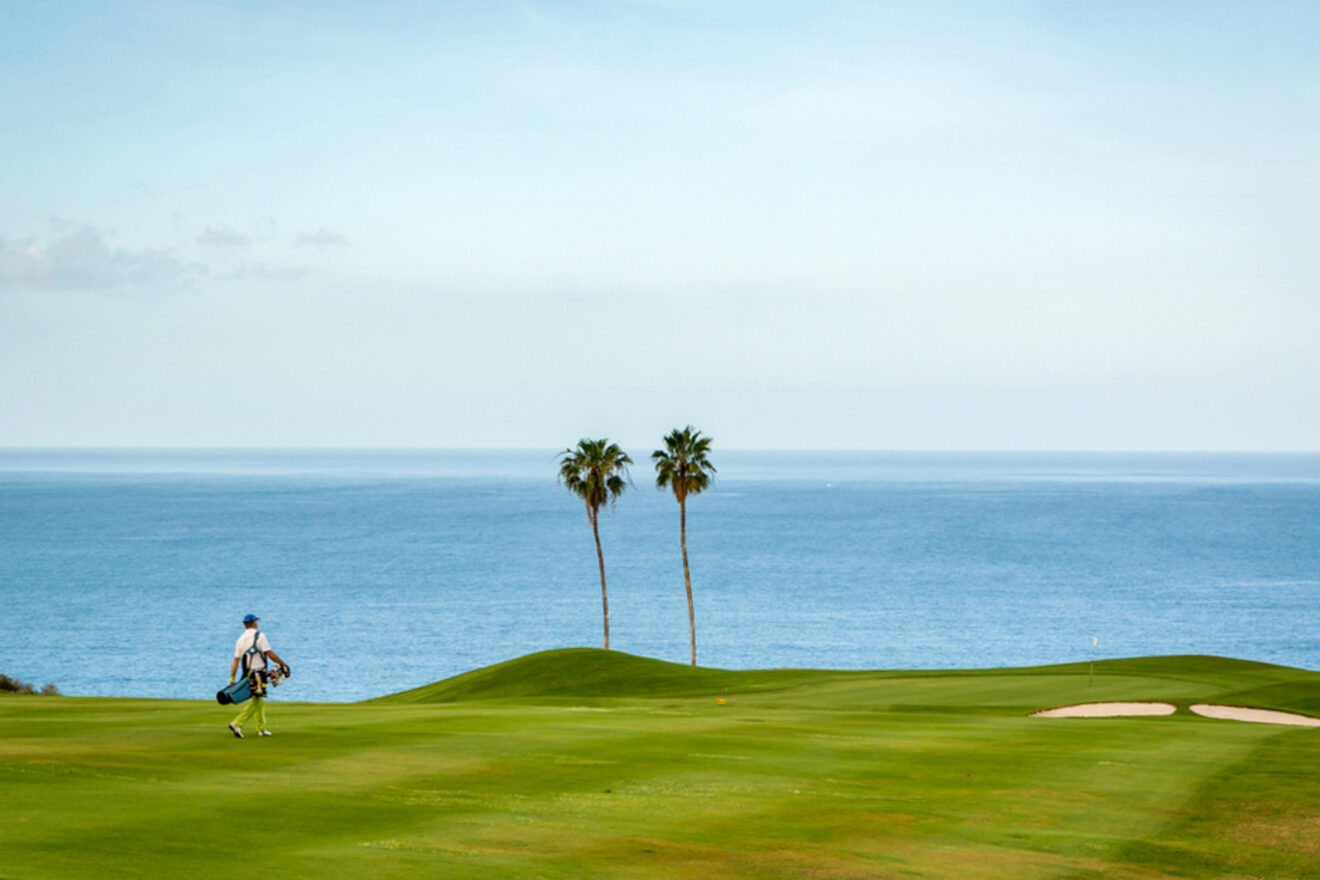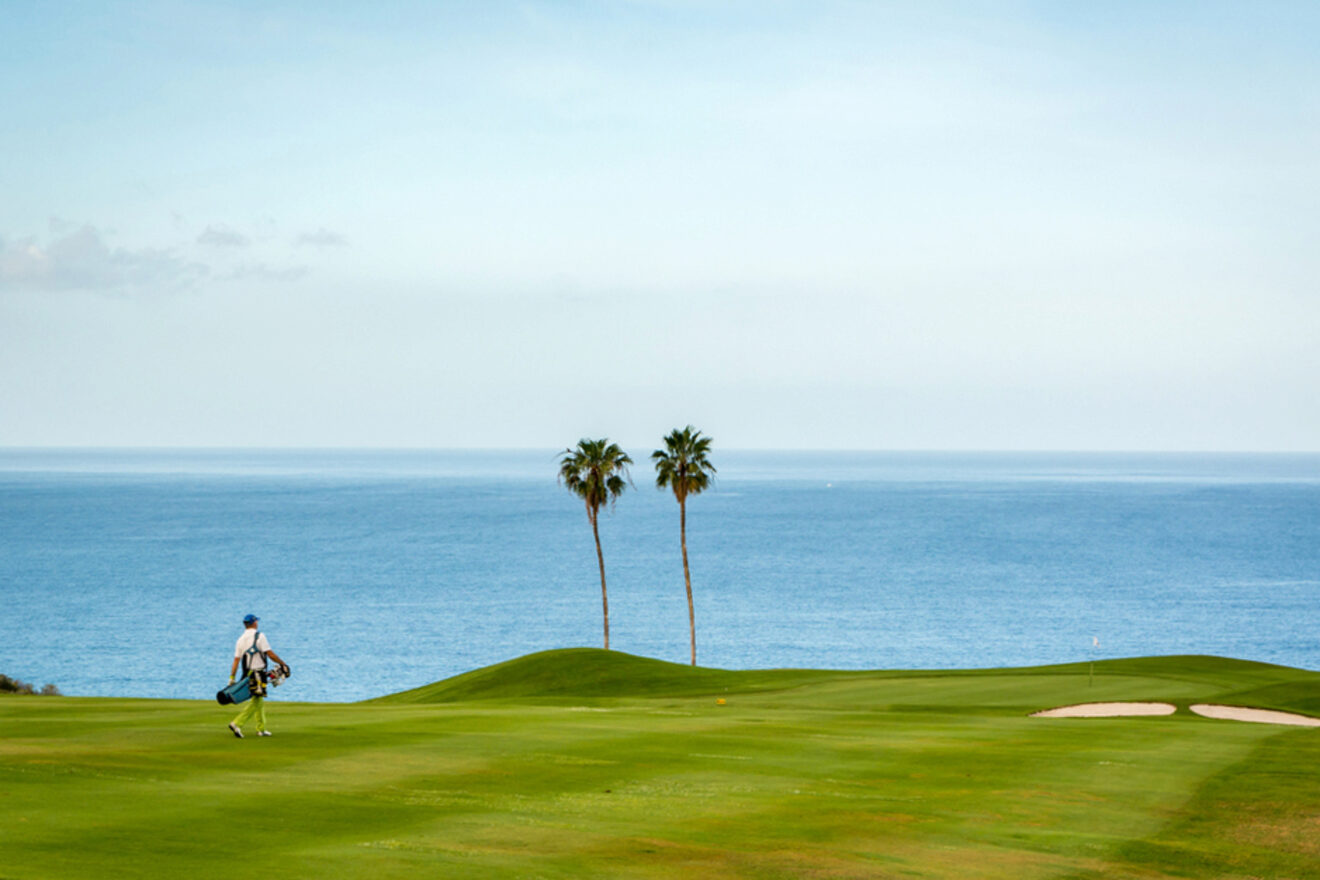 There is no shortage of places to golf on the Space Coast; however, Spessard Holland has incredible coastal views!
This gem located in Melbourne Beach has the most incredible views. This is one of the best things to do in Melbourne, Florida, for those who love golfing and love the beach!
Let your inner Tiger Woods shine as you golf like royalty while staring out at the horizon!
20. Go on a mural stroll at The Eau Gallie Arts District
This is by far one of the best things to do in Melbourne, Florida, for art lovers! Not only will you get to see a plethora of gorgeous, multicolored murals, but there are also plenty of art galleries and cute little shops to enjoy!
I love coming to this area to look at the art, go to galleries, check out the unique shops, and then grab a drink at one of the cool bars in the area!
This is a great way to get a feel for the vibe of Melbourne and experience it like a local! I highly recommend checking out the Eau Gallie Arts District on your trip to Melbourne, Florida!
PRICE: Free
21. See an intimate show at the King Center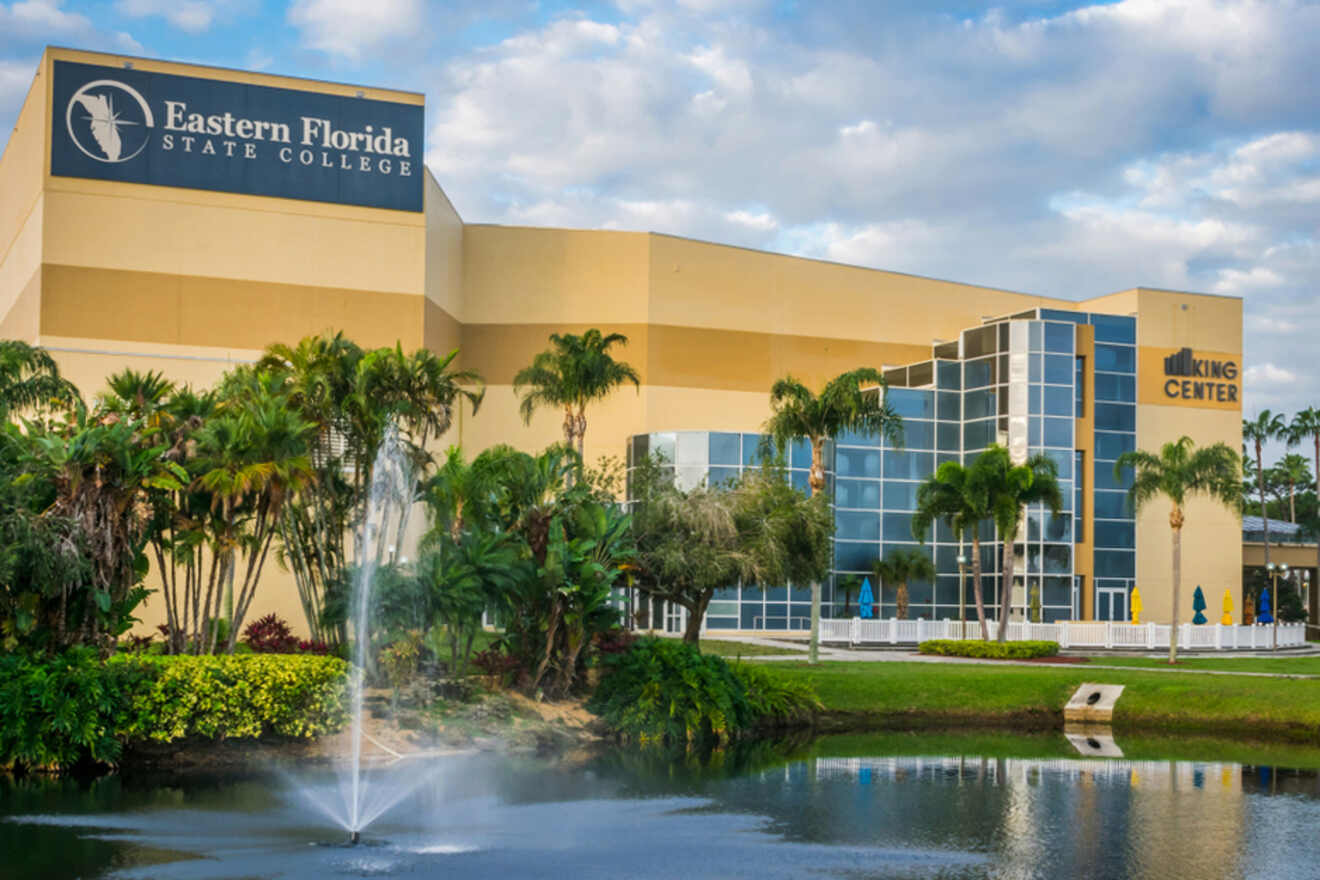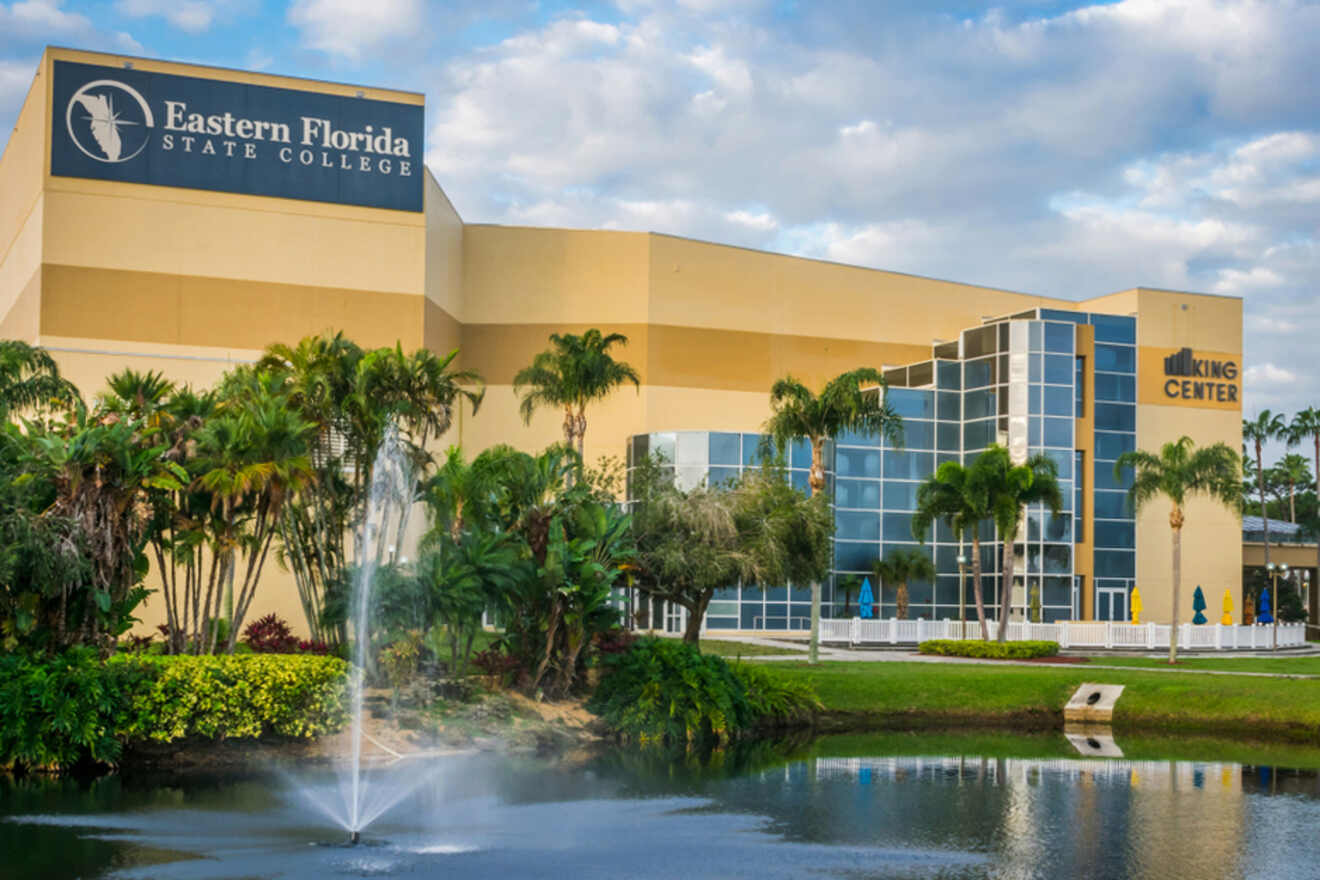 At the King Center, you can enjoy plays, concerts, and so much more! This is the perfect place for all you thespians out there!
One of the perks of this venue is that it's really small, which makes for a more intimate and intentional experience with whatever performance you are viewing. This makes all the difference if you are seeing your favorite artist in a super up close and personal setting.
Be sure to check the dates for your favorite musicians, comedians, and performances!
This is one of the best things to do in Melbourne, Florida, for those who are artistically inclined!
22. Soak up the sun at Melbourne Beach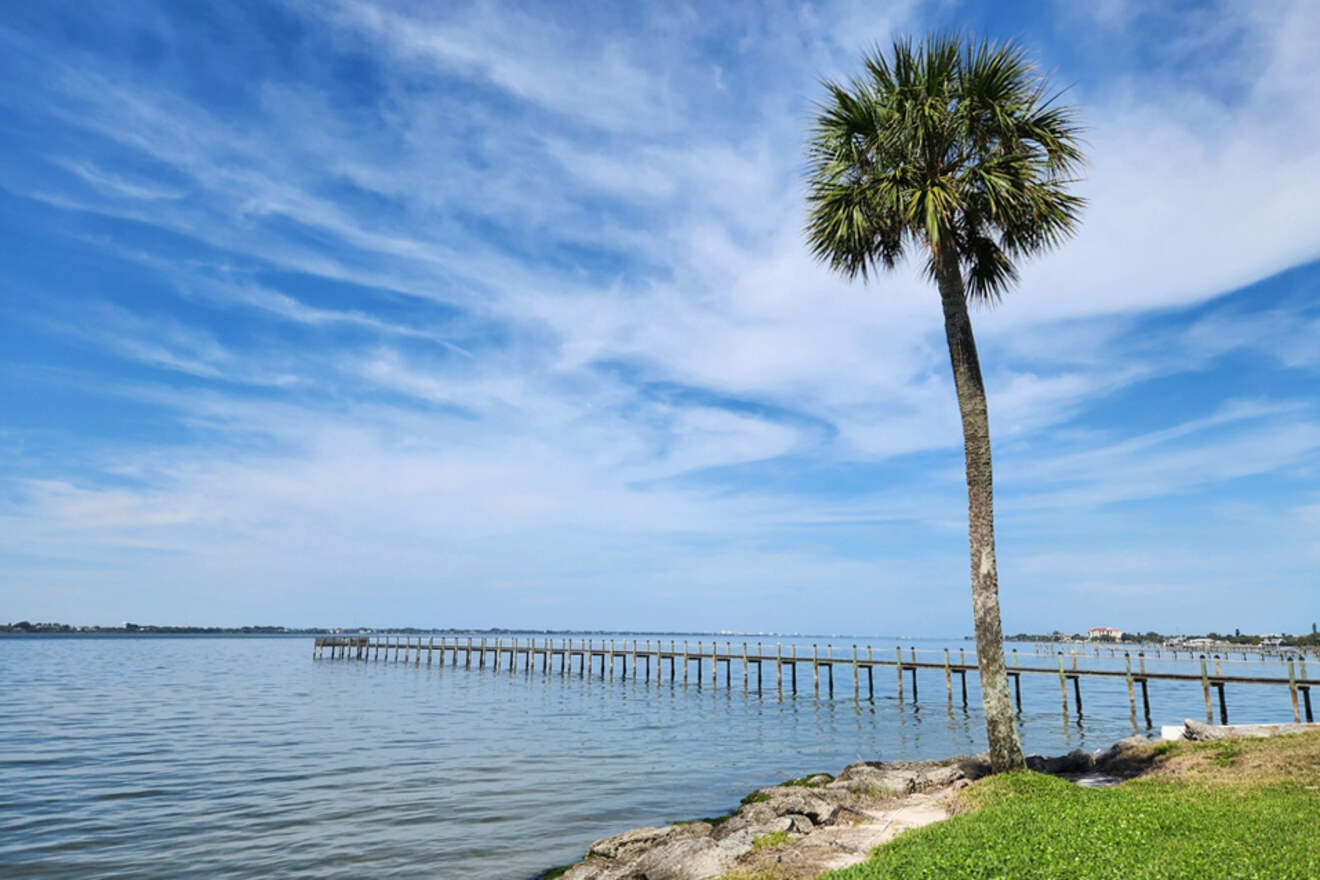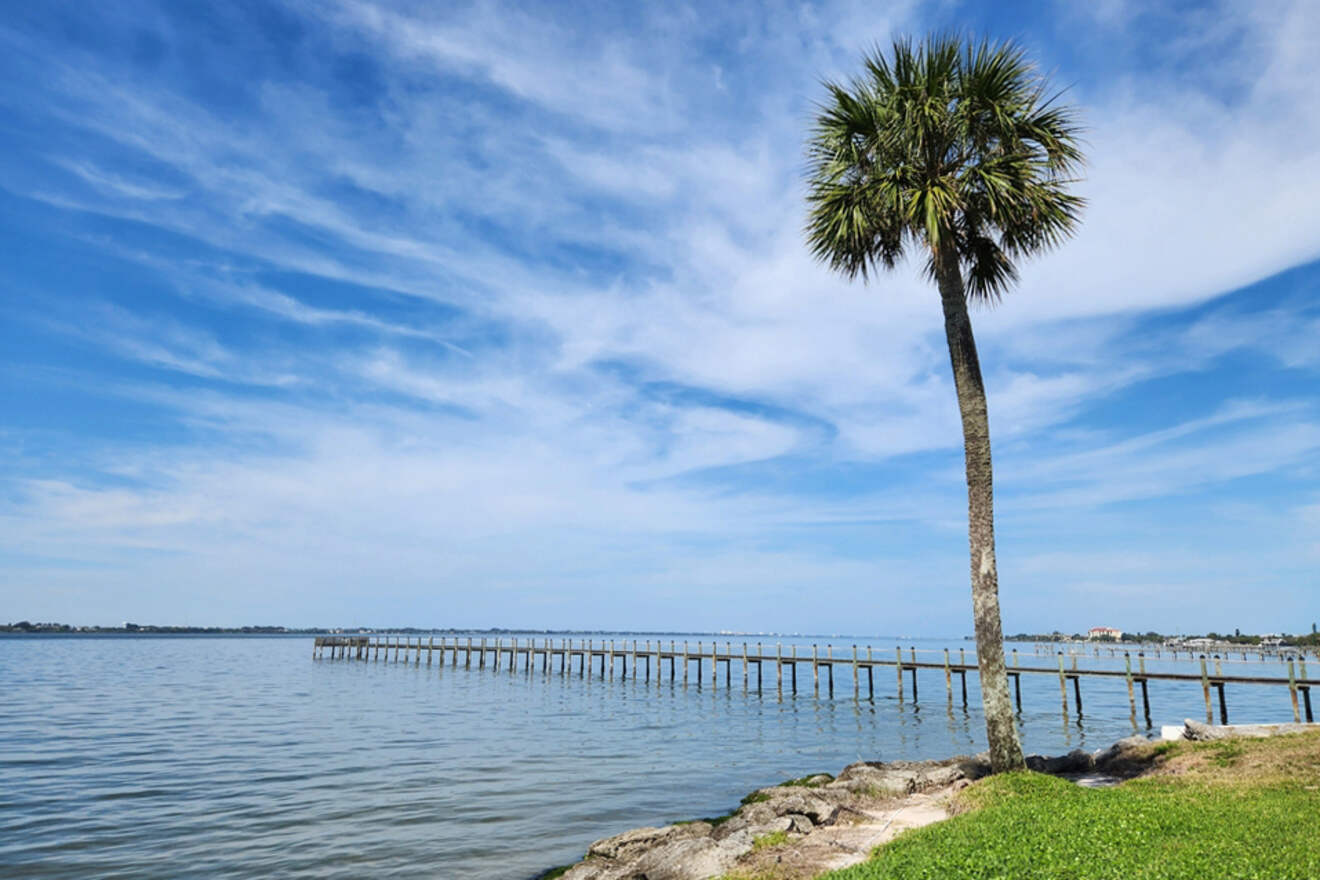 Would this list even be complete if I didn't mention the beach?!
Of course, on your trip to Melbourne, FL, you would be seriously missing out if you didn't make it to the beach! The beach here is so stunning and known for its particularly clear, beautiful blue waters.
Take a relaxing stroll down the beach, soak up the sun on your towel, or splash around in the waves, however you enjoy the beach, you're bound to have a blast at Melbourne Beach!
Alternatively, if you're looking for something a bit more fun to do on the water, check out this private pontoon cruise! Look out for gorgeous wildlife while you cruise, and if you fancy taking a dip, life jackets are included!
PRICE: US$289 for the private cruise
| | |
| --- | --- |
| 🤩 Range of activities: | Large |
| 👪 Family-friendly score: | High |
| 🏛️ Best museum: | Rossetter House Museum |
| 🎢 Top paid attraction: | Tank America |
| 🚶🏽‍♂️ Best free activity: | Melbourne Beach Pier |
| 👧 Best attraction for kids: | Brevard Zoo |
| 🕺 Nightlife: | Downtown Melbourne |
FAQs about things to do in Melbourne Florida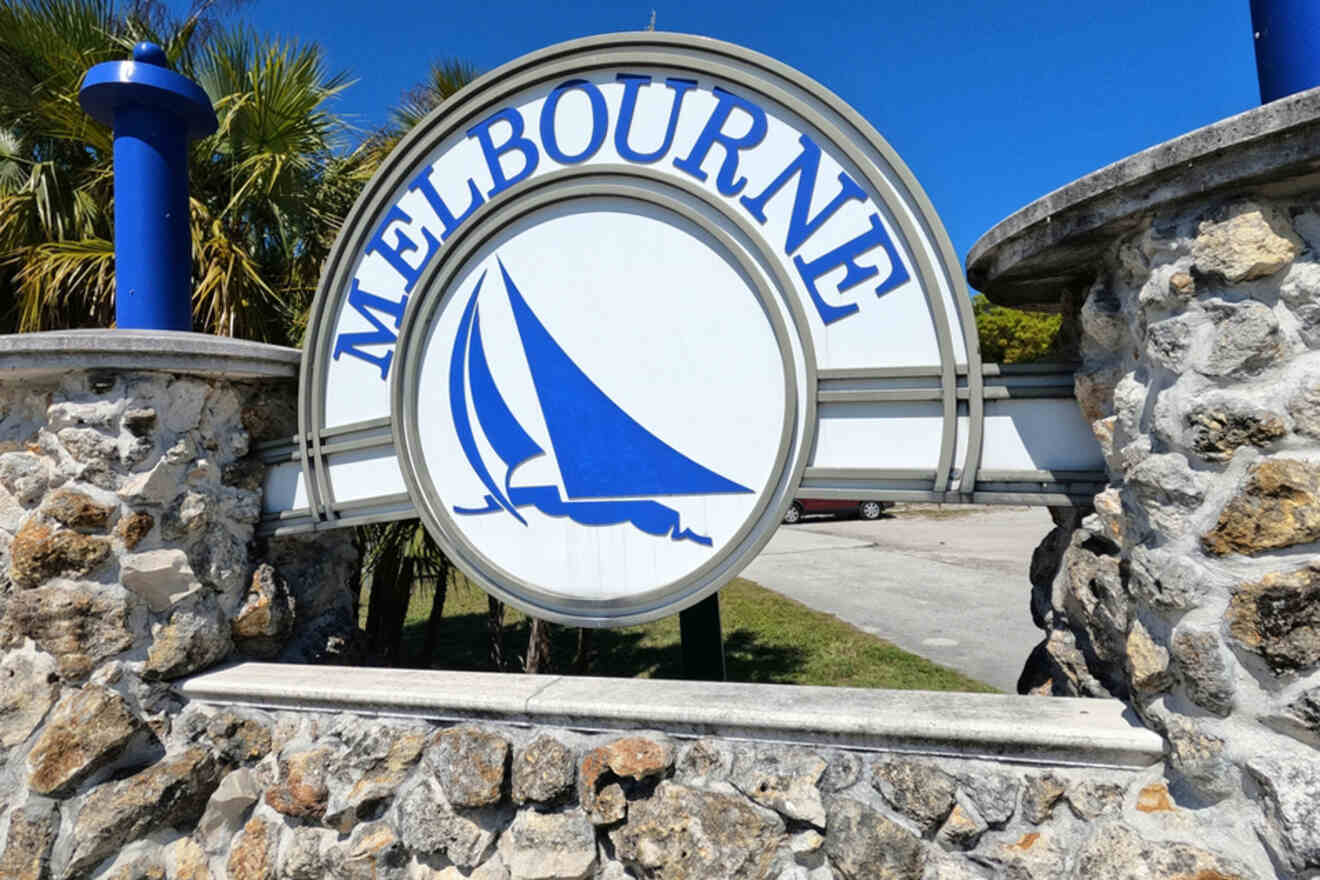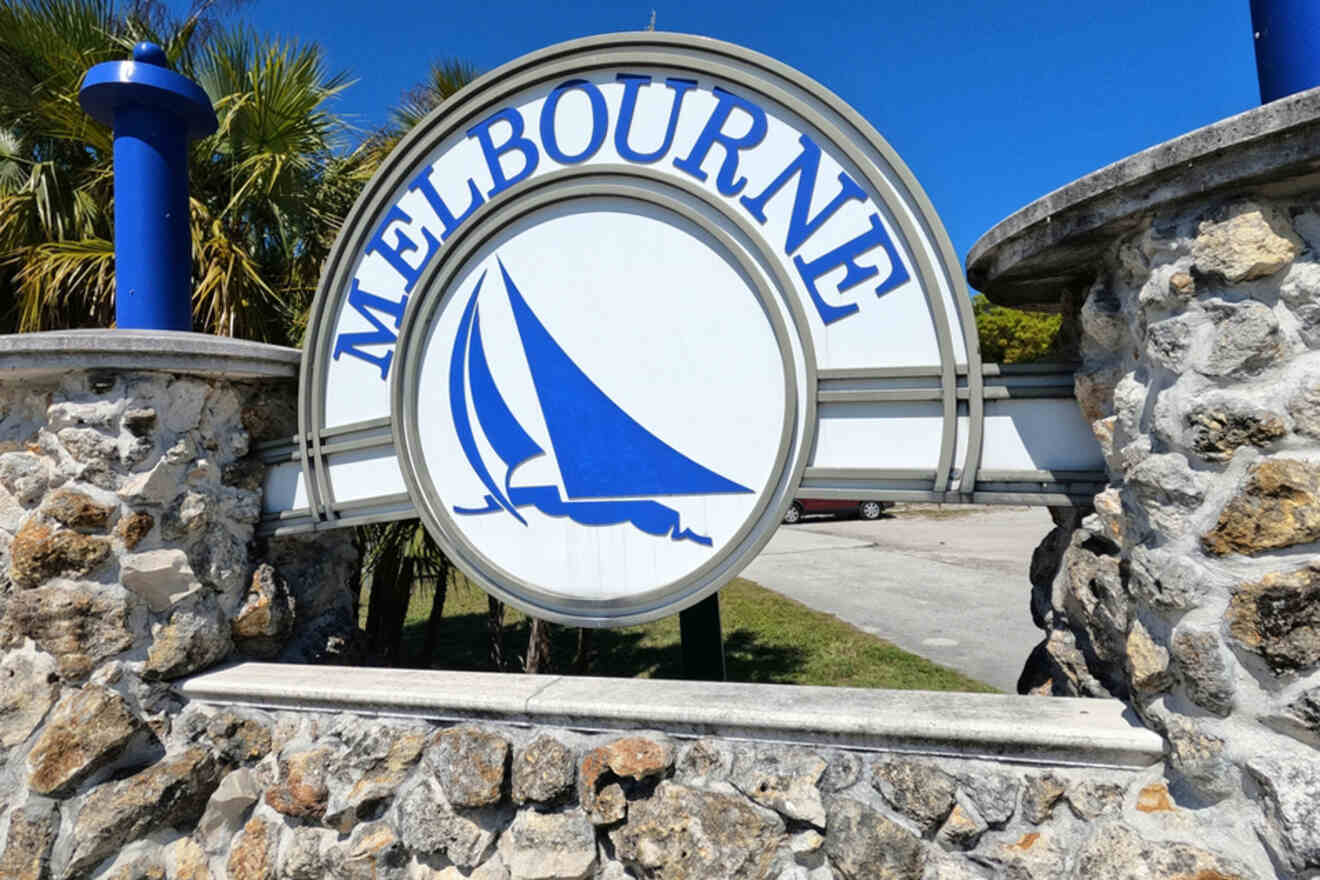 🏖️ What is Melbourne, FL known for?
Melbourne FL is most popular for being on the space coast and being home to the Kennedy Space Center!
🧑‍🦯 Is Melbourne, FL a walkable city?
Downtown Melbourne is about as walkable as it gets. Roughly only one square mile from end to end, the sidewalks are wheelchair-accessible and stroller friendly. In fact, Downtown Melbourne is best enjoyed on foot.
🐬 What are some unique things to do in Melbourne, FL?
There are so many unique things to do in Melbourne, FL, from riding a 17-ton tank over a car to birding at a wetland, fishing, biking on a nature trail, visiting the Brevard zoo, thrifting, and hanging out with the dolphins!
💲 What are some free things to do in Melbourne, FL?
Melbourne, FL, offers so many fun free activities. You can visit historic downtown Melbourne, go to the Pier, visit Sebastian Inlet Park, visit a museum, or see wildlife at Ritch Grissom Memorial Wetlands!
Conclusion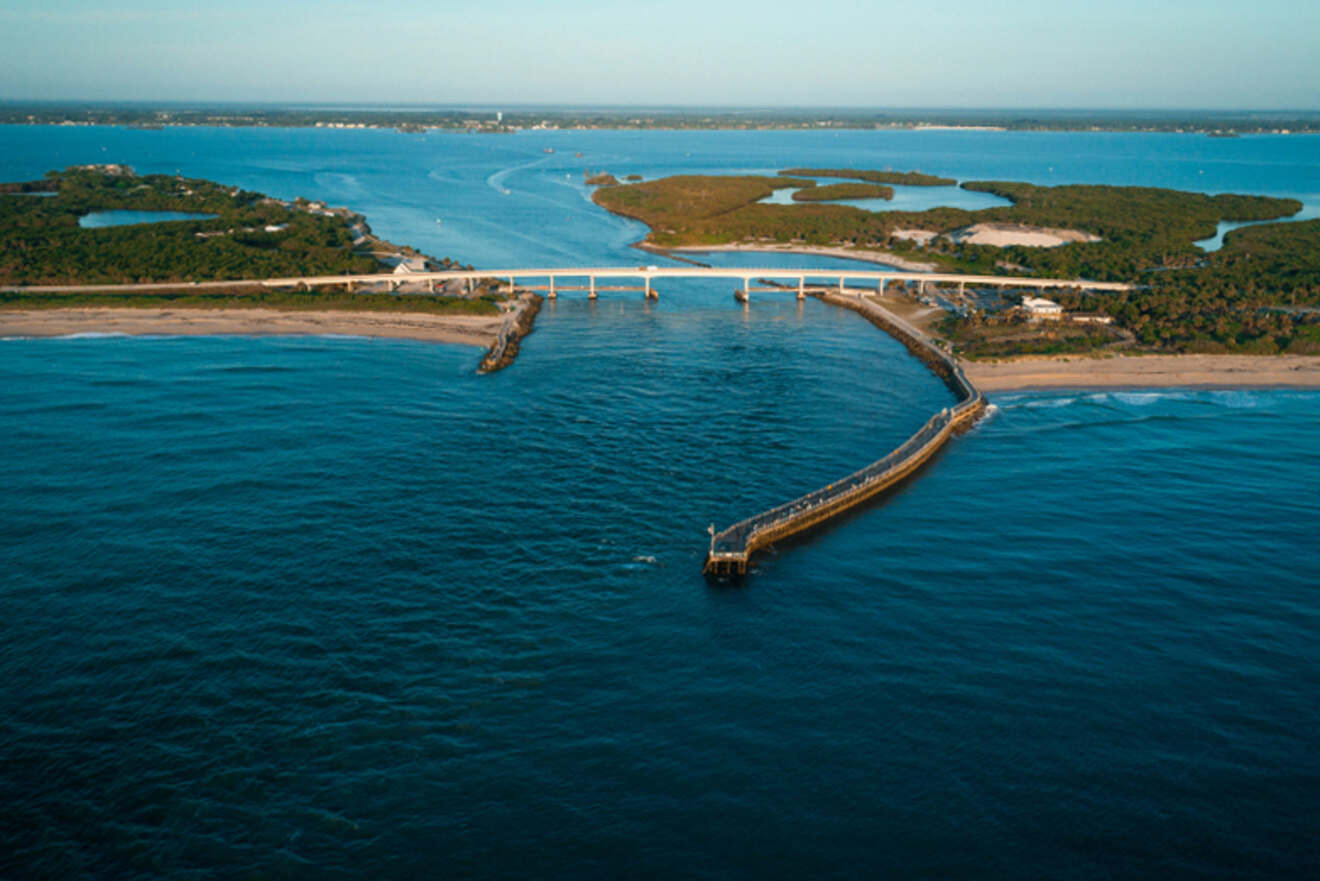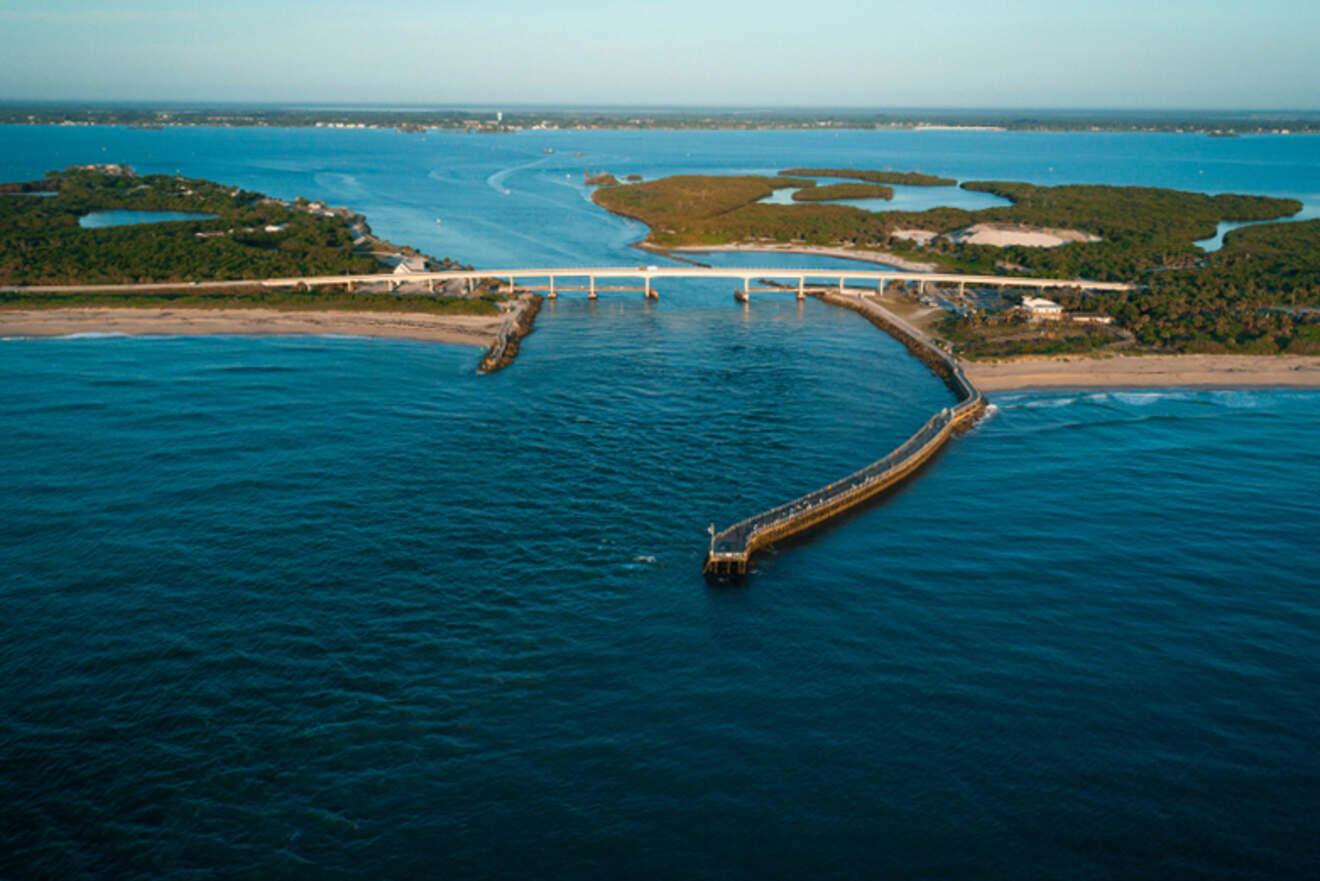 Melbourne is one of the unsung beauties of the Space Coast. I absolutely love Melbourne, Florida, for so many reasons, but mainly for its unique and quaint charm as well as its gorgeous beaches!
I hope you enjoyed this list of the best things to do in Melbourne, Florida! Even if you just do one or two things off this list, I'm sure you're going to have the best time in this Southern Space Coast gem!
With love and gratitude,
Amira G.
---
Pin it for later!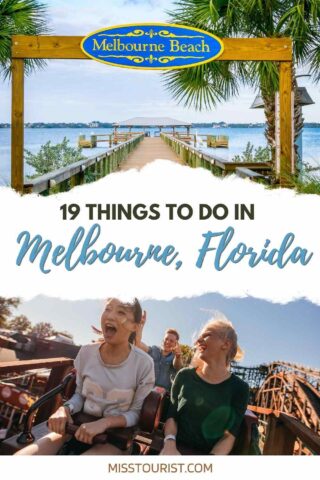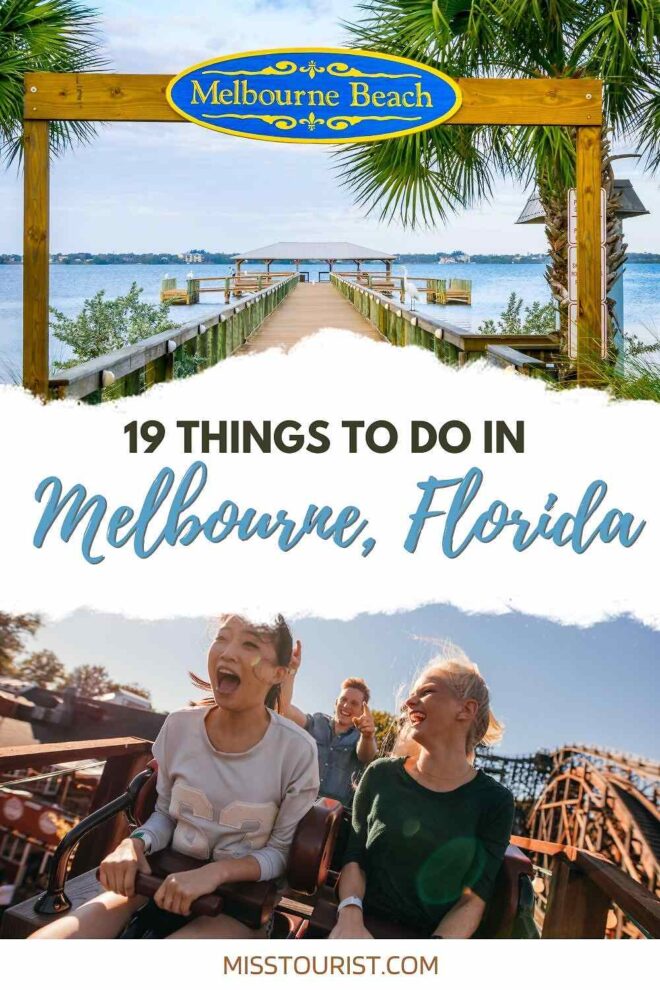 Pin it for later!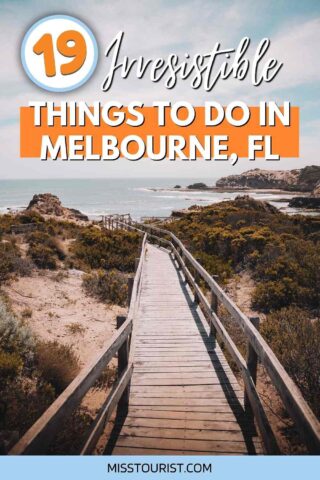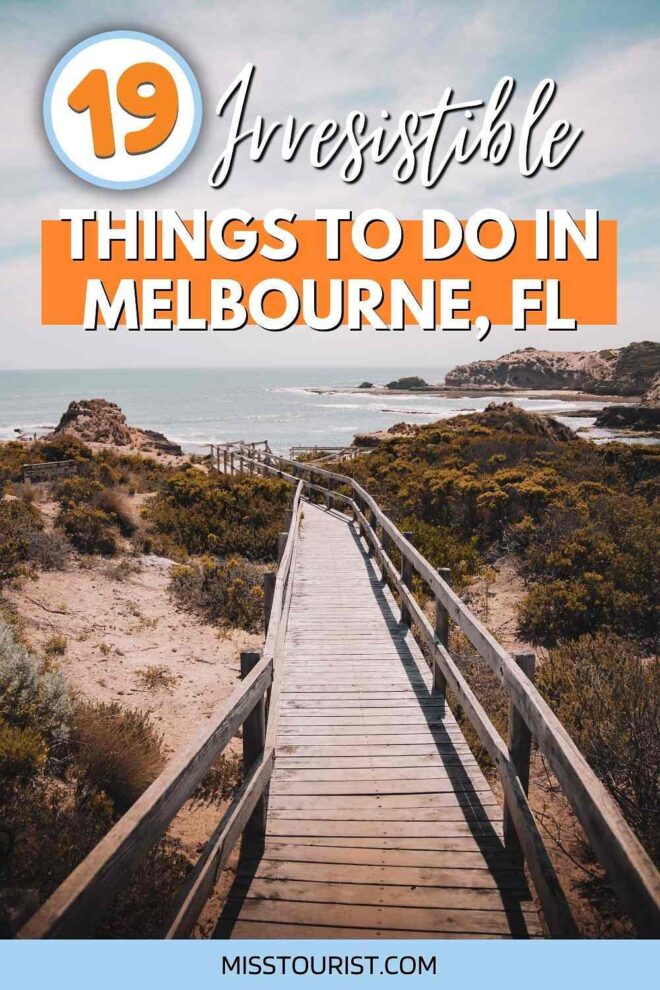 Products You May Like