What to Do at Animal Kingdom → 2023 Planning Guide
I hope you're ready to literally take a walk on the wild side because today, we're talking all about Animal Kingdom at Walt Disney World®! Whether you're already planning a trip to this awesome theme park or you're wondering what to do at Animal Kingdom, and if it is right for you, you're in the right place!
Animal Kingdom is the most underappreciated of the 4 theme parks at Walt Disney World® Resort. People often make the mistake of only scheduling a half day there or skipping it entirely because they're under the impression it's like any old zoo. This couldn't be further from the truth!
Of all the Disney parks, Animal Kingdom boasts the most unique attractions and experiences and, in my opinion, the most options for visitors of all ages, from little ones to the 21+ crowd. Animal Kingdom is also the largest theme park in the world at 580 acres (235 hectares)!
We'll discuss everything you need to know before you go, as well as the unmissable things to do at Animal Kingdom once you've arrived. I'm a former Disney World cast member and current annual pass holder, so in this article, you'll find more than just basic information about visiting a Disney park – I'm sharing all my best tips and tricks for saving time and money and making the most of the magic at Disney's Animal Kingdom.
The magic is calling – let's go!
Overview of Animal Kingdom at Walt Disney World®
Let's kick things off with a brief overview! Disney's Animal Kingdom is a zoological theme park (one of the 4 theme parks at Walt Disney World®), where you'll find immersive attractions, lush exploration trails, and incredible animal encounters. It's home to beloved rides like Kilimanjaro Safaris, Expedition Everest, DINOSAUR, and the wildly popular Avatar Flight of Passage, as well as fantastic shows and entertainment!
Animal Kingdom is made up of 7 distinct areas called lands, and each land boasts unique attractions, activities, and entertainment for guests of all ages.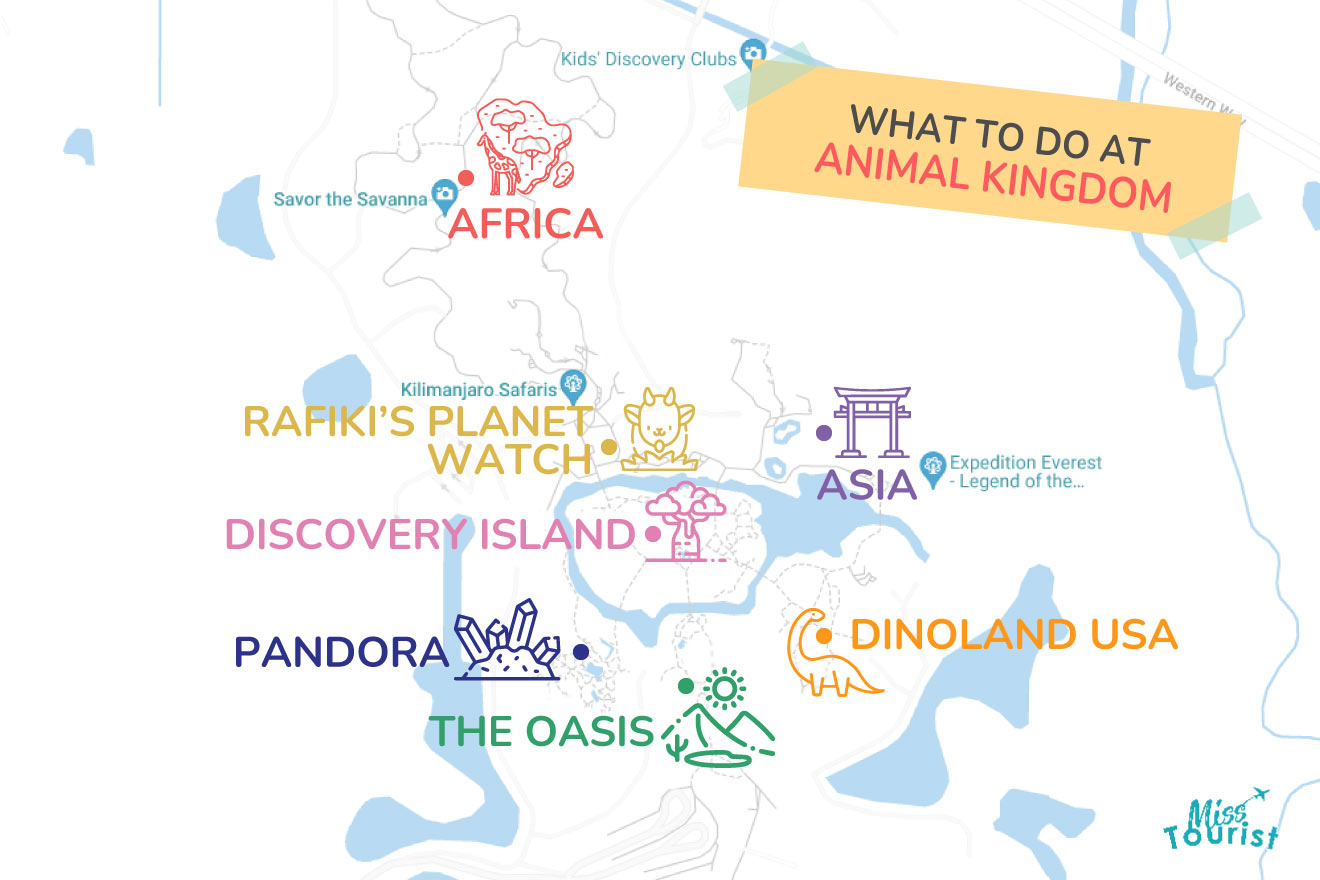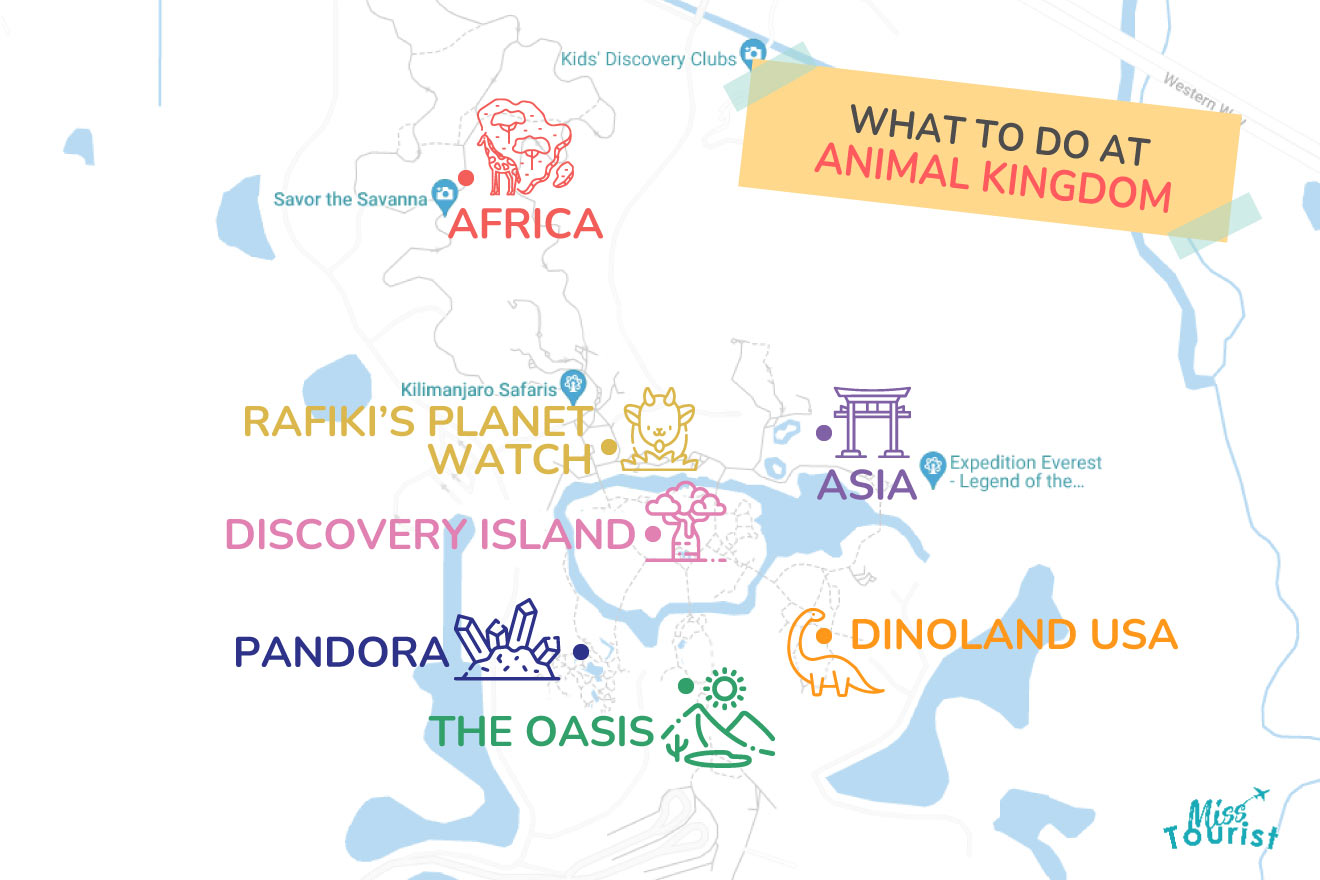 Things to do at Disney's Animal Kingdom
Now that you've got an idea of how Animal Kingdom is set up, let's jump right into the best things to do there. I've narrowed down the unmissable attractions and entertainment for you, so you can plan accordingly!
1. Get up close to amazing animals on Kilimanjaro Safaris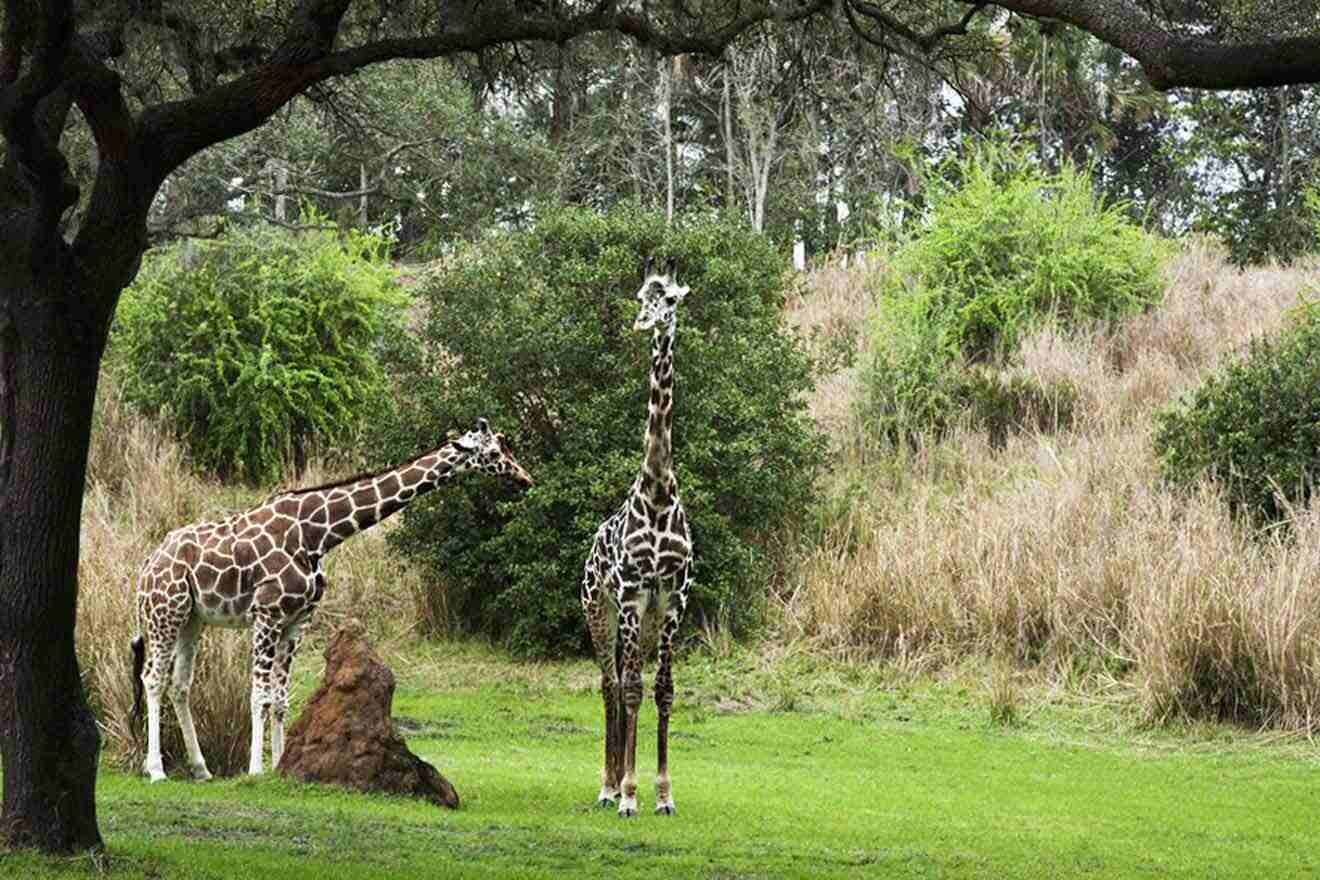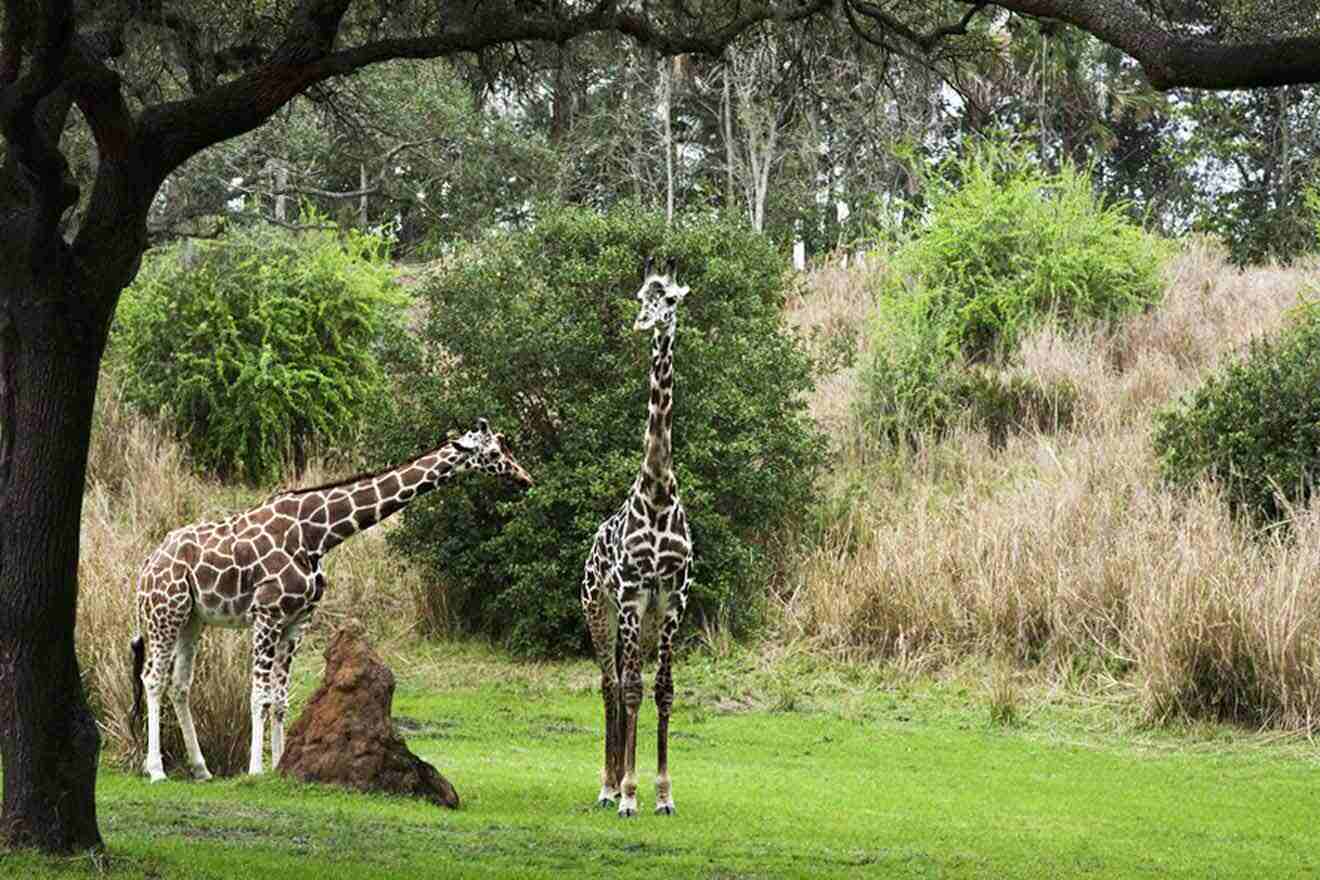 Kilimanjaro Safaris is not only my favorite ride at Animal Kingdom, but it's also one of my all-time favorite rides at any of the Disney parks! Climb aboard an open-air safari vehicle, then sit back and relax as your trusty guide takes you through the Harambe Wildlife Reserve, home to 30 different species of animals!
This area was created to imitate the landscapes in Africa and includes plains, forests, and wetlands. You'll spot all sorts of incredible creatures along the way, like giraffes, elephants, hippos, rhinos, cheetahs, and so many more! Some of them even come right up next to the vehicle – I can't tell you how many times I've been so close to a giraffe on this ride.
What's really cool about Kilimanjaro Safaris is that every time you go on the ride, it's a brand-new experience! You never know what animals will cross your path out there, and you're able to take some unforgettable, once-in-a-lifetime photos. There are no height or age restrictions for this attraction, so it's perfect for the whole family to enjoy.
PRO TIP: This ride's hours are different from the park hours, so be sure to check the My Disney Experience app to find out what time it closes the day you're at Animal Kingdom – you don't want to wait until too late to ride! It is absolutely stunning right at sunset if you can manage to time it properly.
2. Fly atop a banshee on Avatar Flight of Passage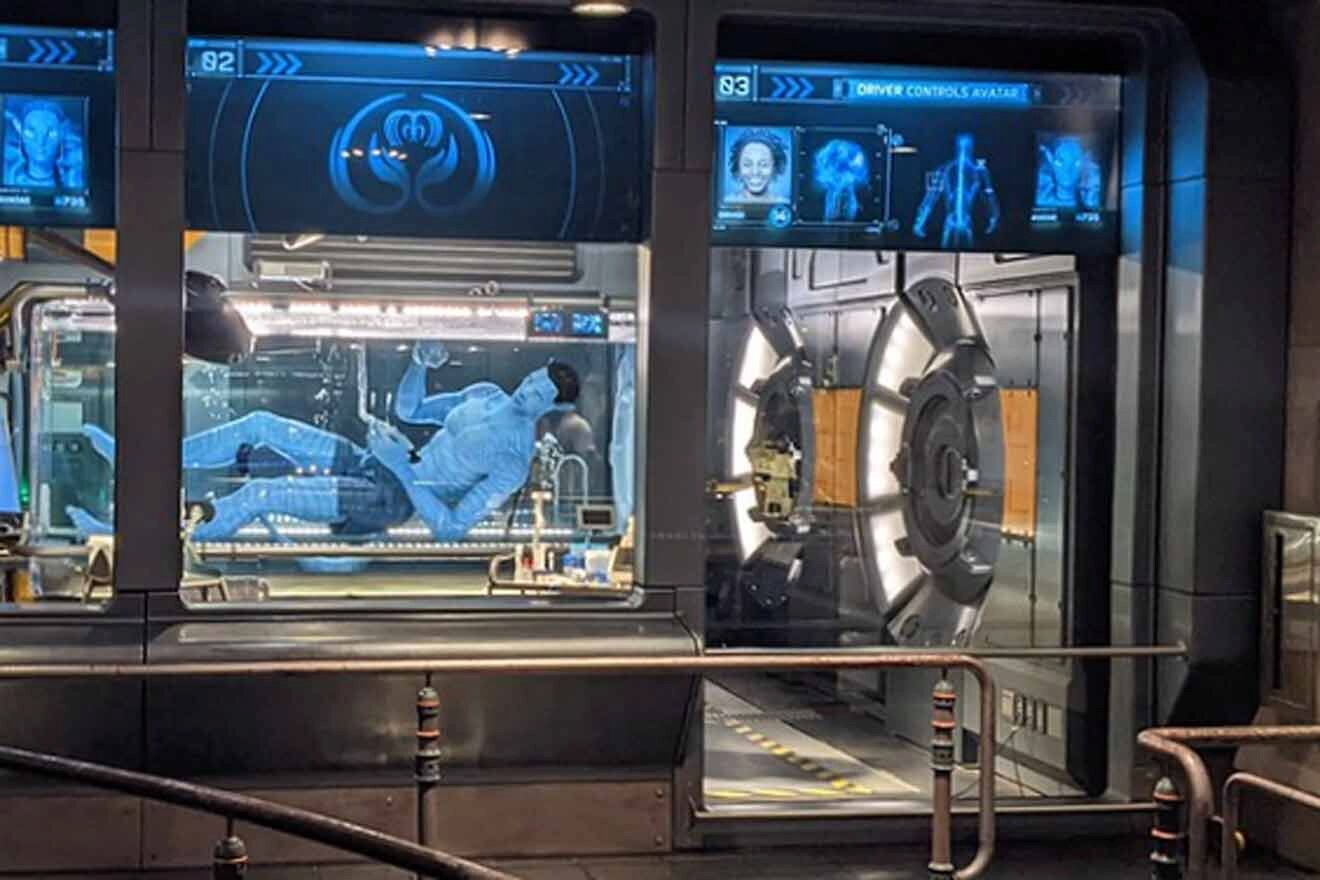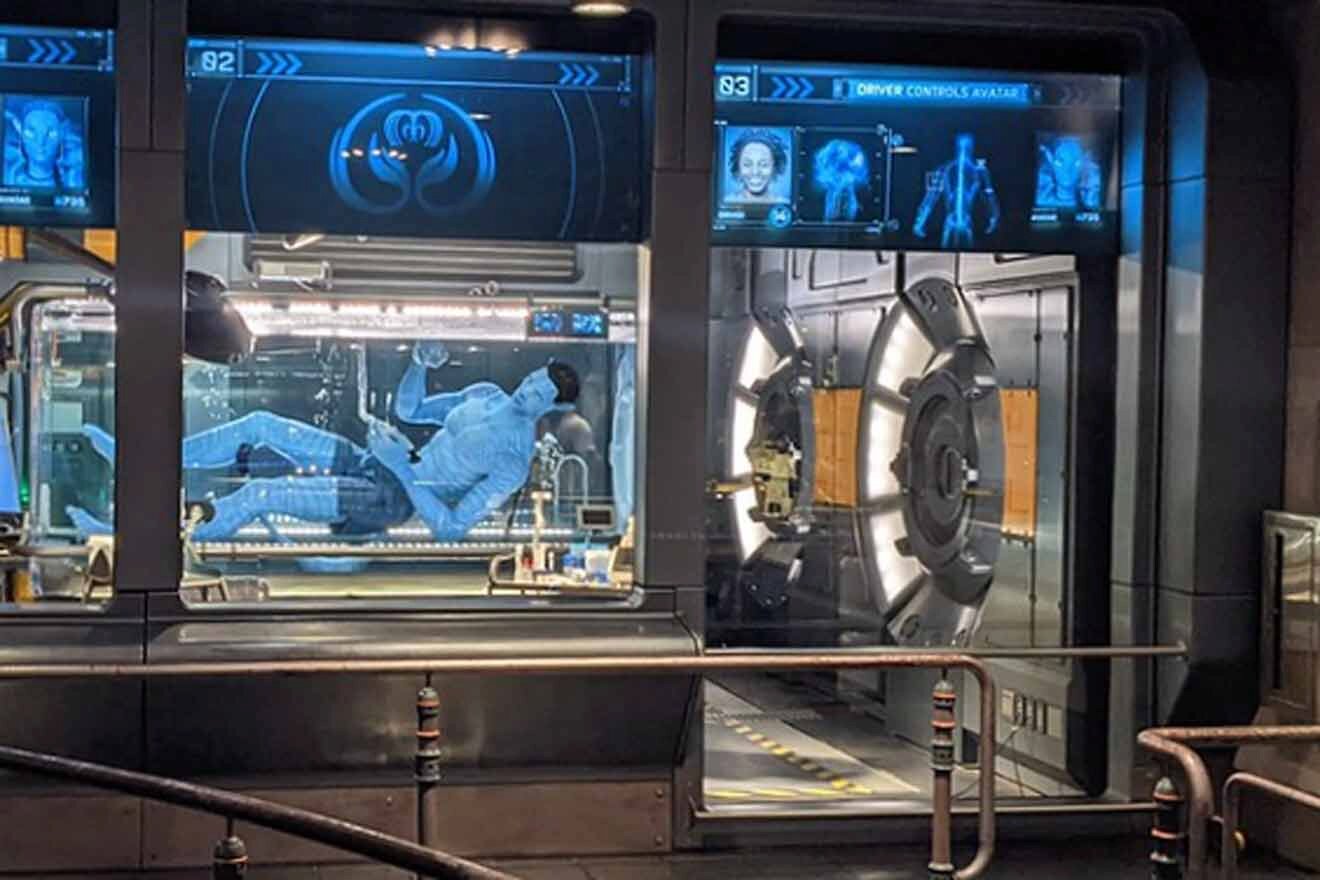 You might notice the wait times for Avatar Flight of Passage are usually much higher than the other rides at Animal Kingdom – typically upwards of 100 minutes! Later in this article, I'll share how to cut down on time spent waiting in ride queues, but for now, let me just tell you Avatar Flight of Passage is 100% the wait!
The best way to describe the experience on Avatar Flight of Passage is breathtaking! It's 3D and completely immersive, as though you really are soaring through the skies of Pandora from the movie Avatar atop a magnificent winged creature. You can even feel this virtual banshee breathing underneath you – it's unbelievably realistic and so cool!
Even if it's been a while since you last saw Avatar, or maybe you've never seen the movie before, you'll definitely want to check out Avatar Flight of Passage. It's unlike any other attraction I've been on before.
Height restrictions: 44in (112cm) or taller to ride
3. Take a thrilling ride on Expedition Everest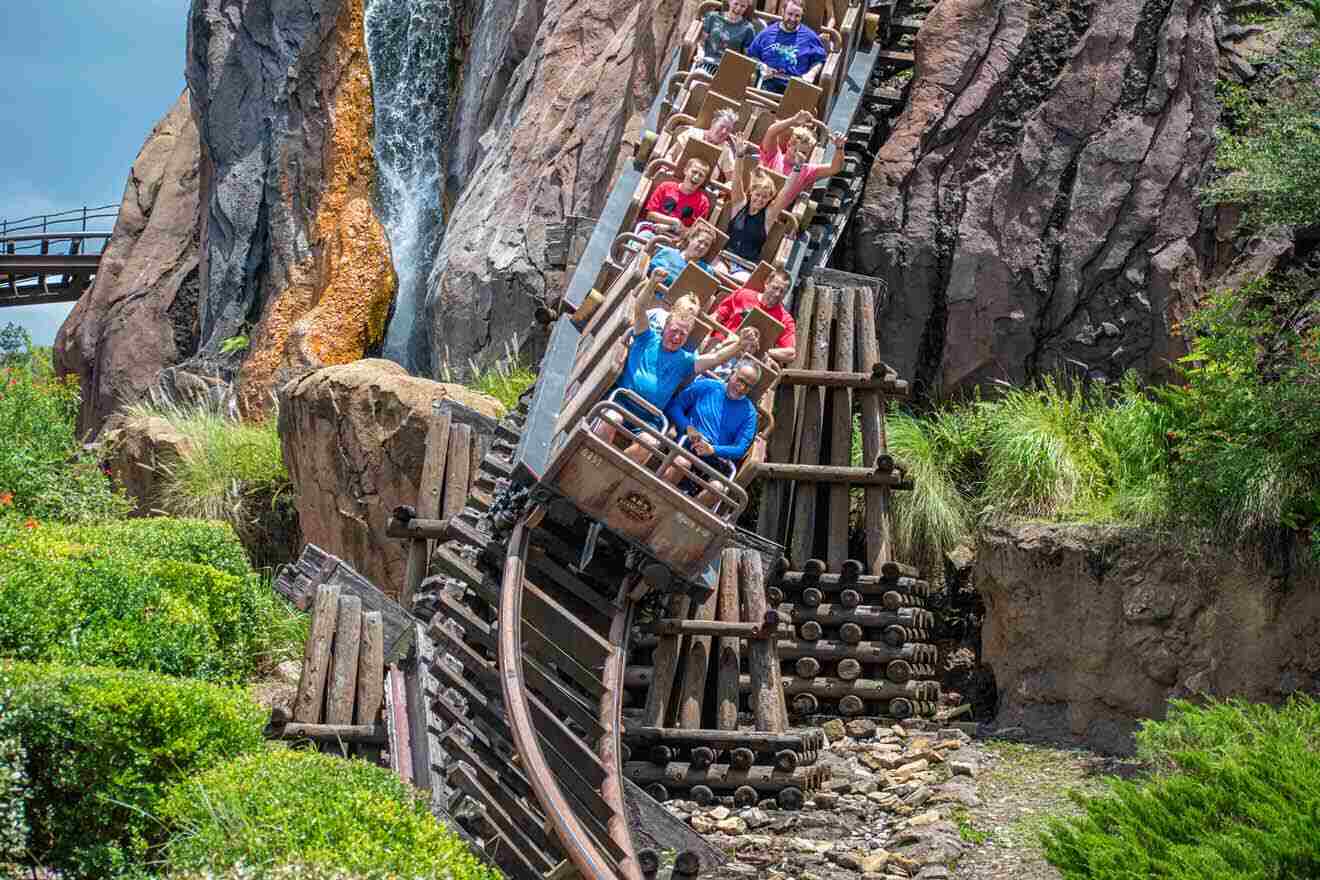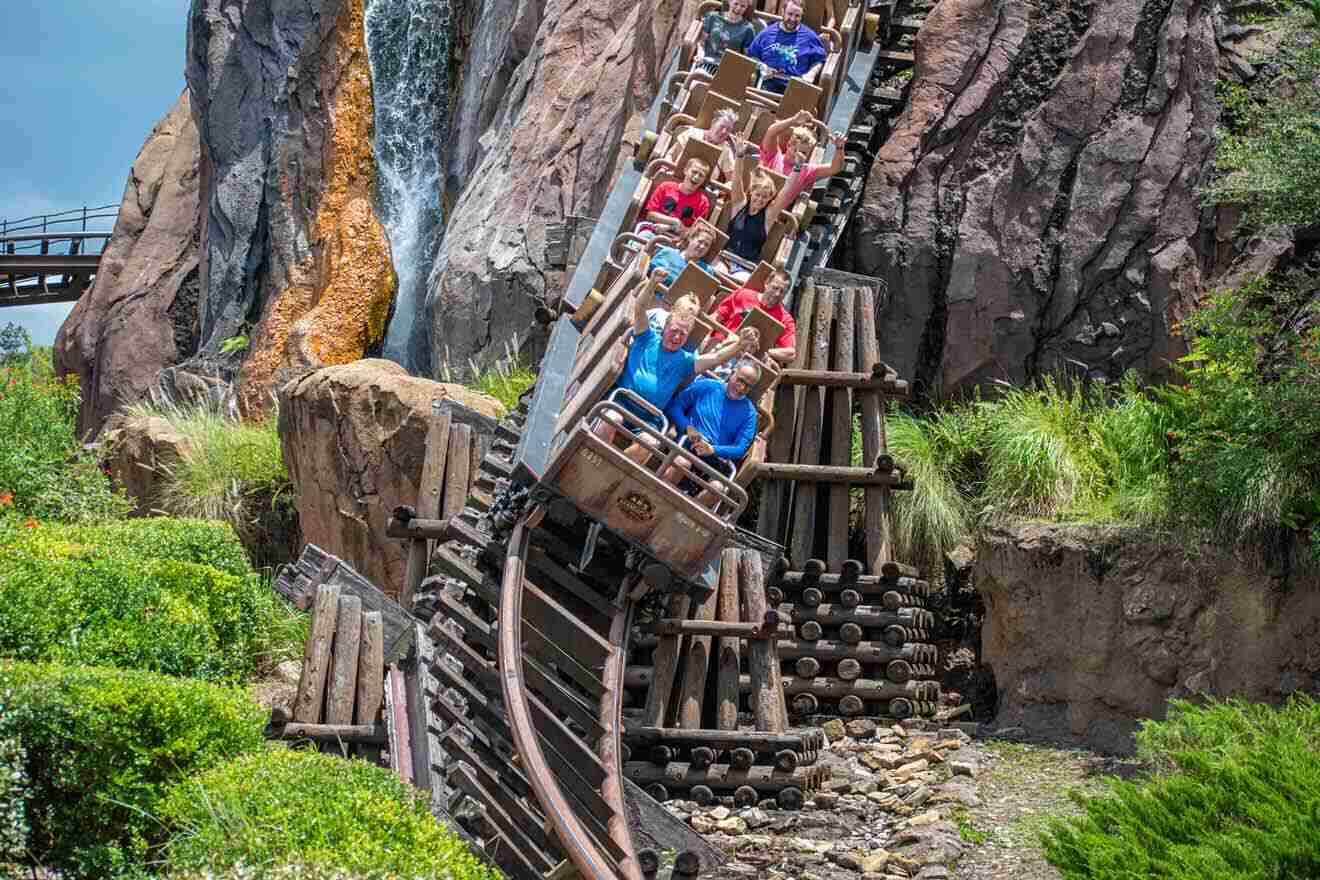 Thrill seekers, this one's for you! Expedition Everest at Disney's Animal Kingdom is a must-do for roller coaster lovers visiting Walt Disney World®. Zoom through the icy Himalayan peaks and face the dreaded snow monster living at the top of the mountain – Expedition Everest is full of thrills, chills, and excitement!
The theming is incredible on the actual ride and throughout the queue. Imagineers spent years researching and visiting Nepal and Tibet, so the design feels really authentic and makes you feel like you're actually in a tiny village at the base of this gargantuan mountain. Many of the items you see in line for the ride are actual artifacts!
Full of twists, turns, and sudden drops, Expedition Everest – Legend of the Forbidden Mountain is not for everyone, but those brave enough to take on the Yeti won't be disappointed!
Height restrictions: 44in (112cm) or taller to ride
4. Explore the trails and exhibits at Disney's Animal Kingdom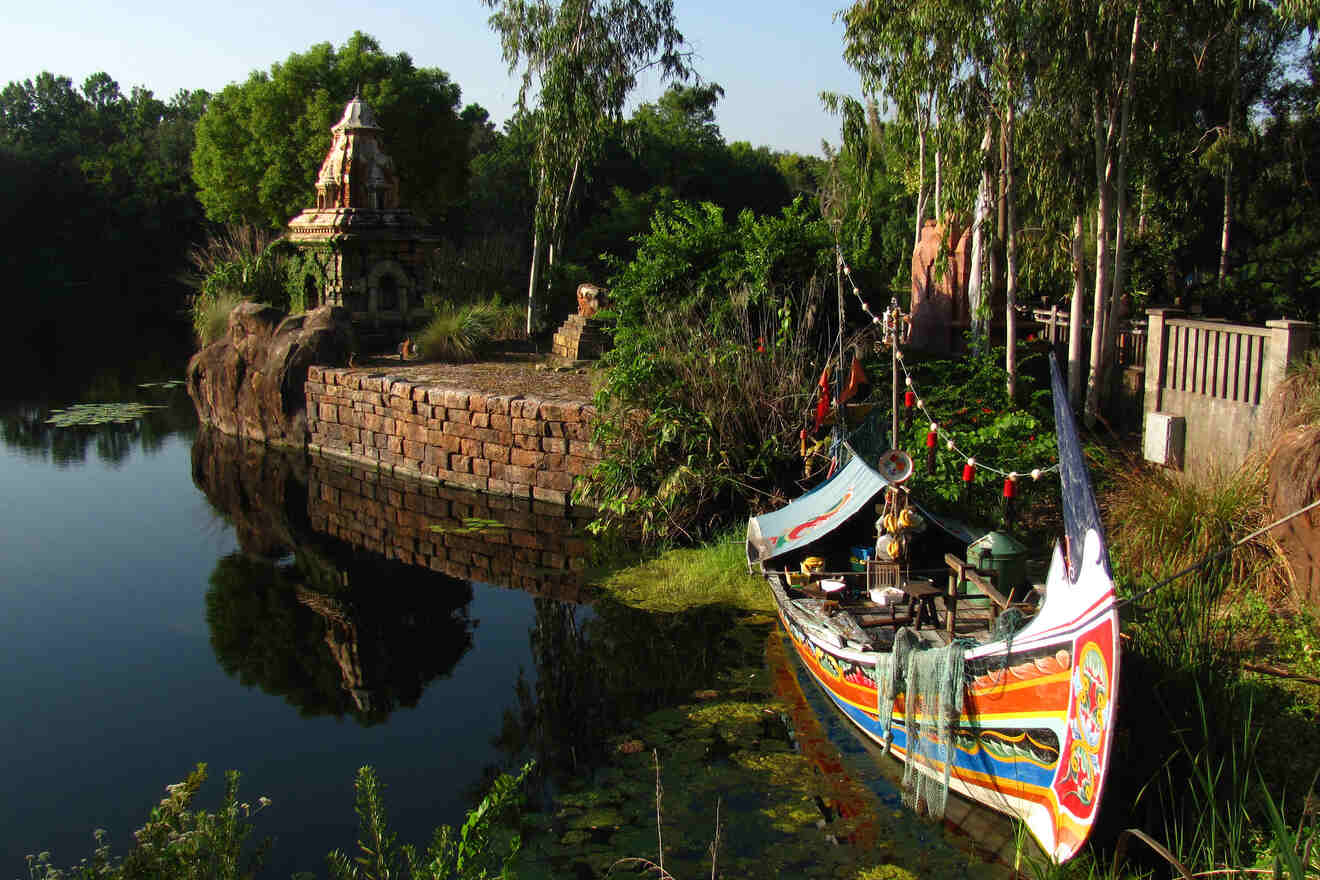 What makes Animal Kingdom such a special theme park is that it's much more than just rides. Animal Kingdom is home to 2,000 animals representing 300 species, and you can get to know them on the park's various trails!
5. Make a splash on Kali River Rapids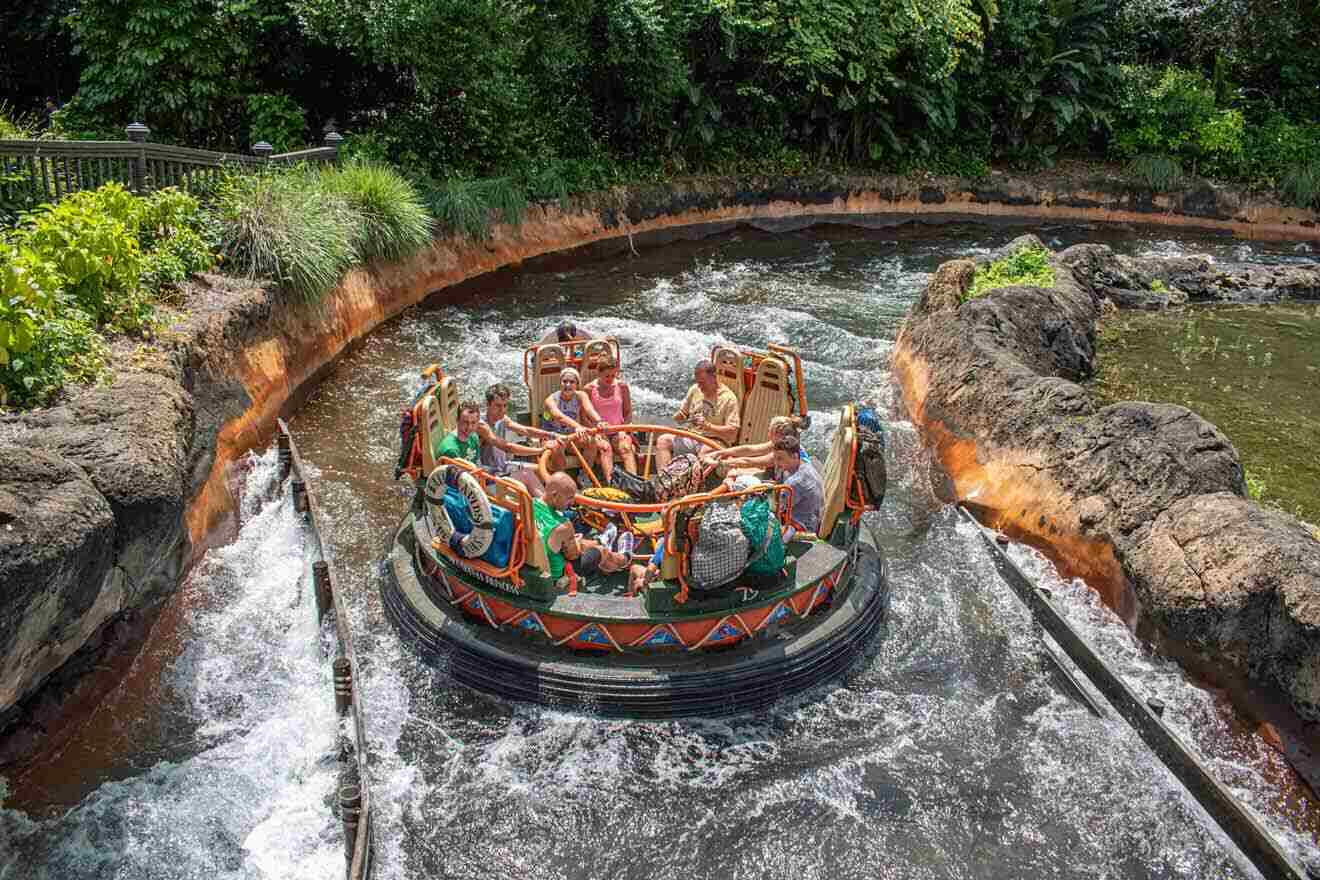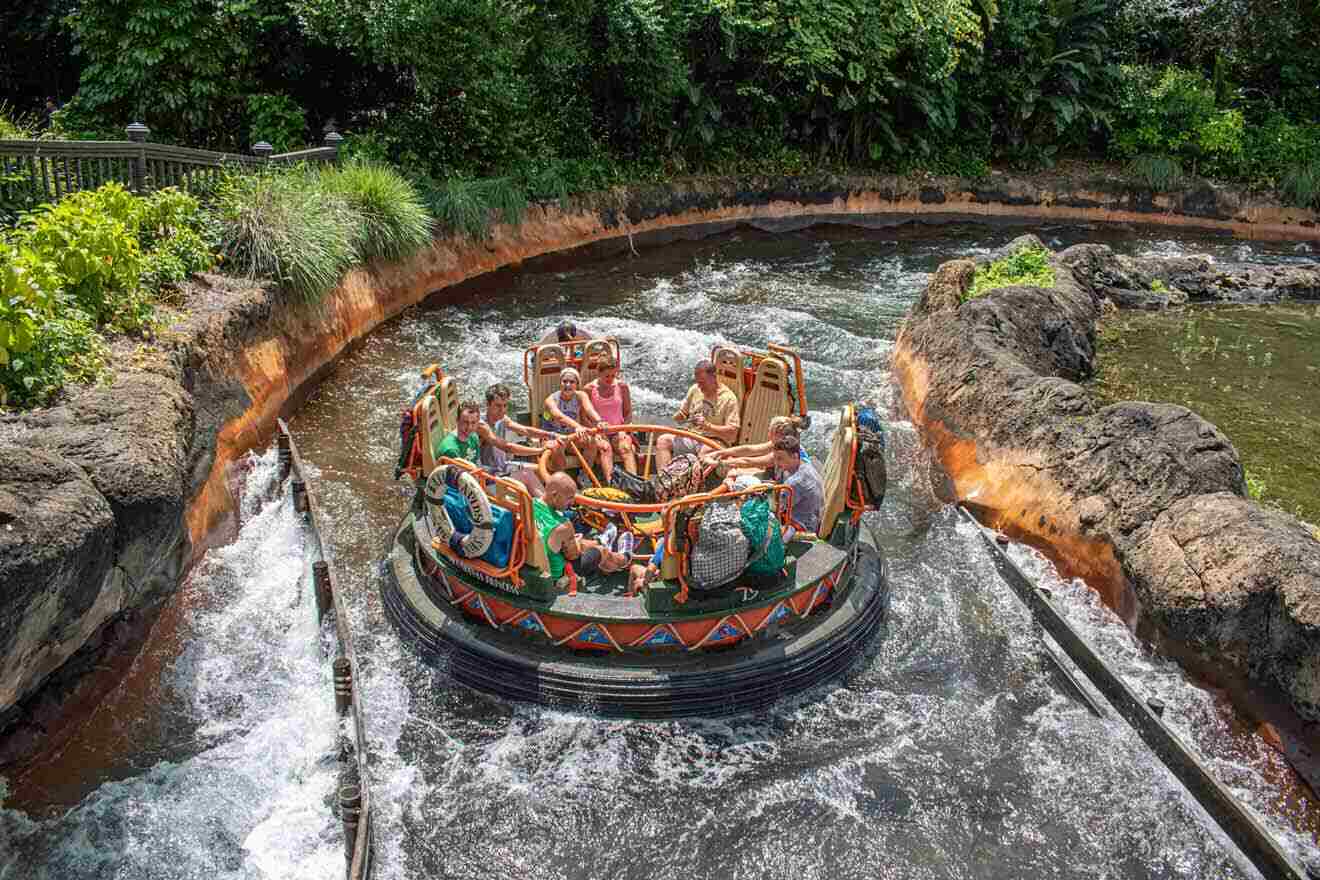 Looking for an exciting way to cool off from the scorching Florida heat? You need to check out Kali River Rapids! This water ride takes you on a whitewater rafting adventure through the Asian jungle, and you're sure to get wet… really wet!
Oh, did I mention there's a 20-foot (6 m) plummet? 🤪
Kali River Rapids is such a blast – no wonder it's one of Animal Kingdom's most popular attractions, especially during the summer months. I highly recommend bringing a change of clothes or a poncho if you'd like to stay dry. Animal Kingdom sells ponchos, but you can get super light, disposable ones on Amazon for much cheaper if you're looking to save $!
Height restrictions: 38in (97cm) or taller to ride
6. Go back in time on DINOSAUR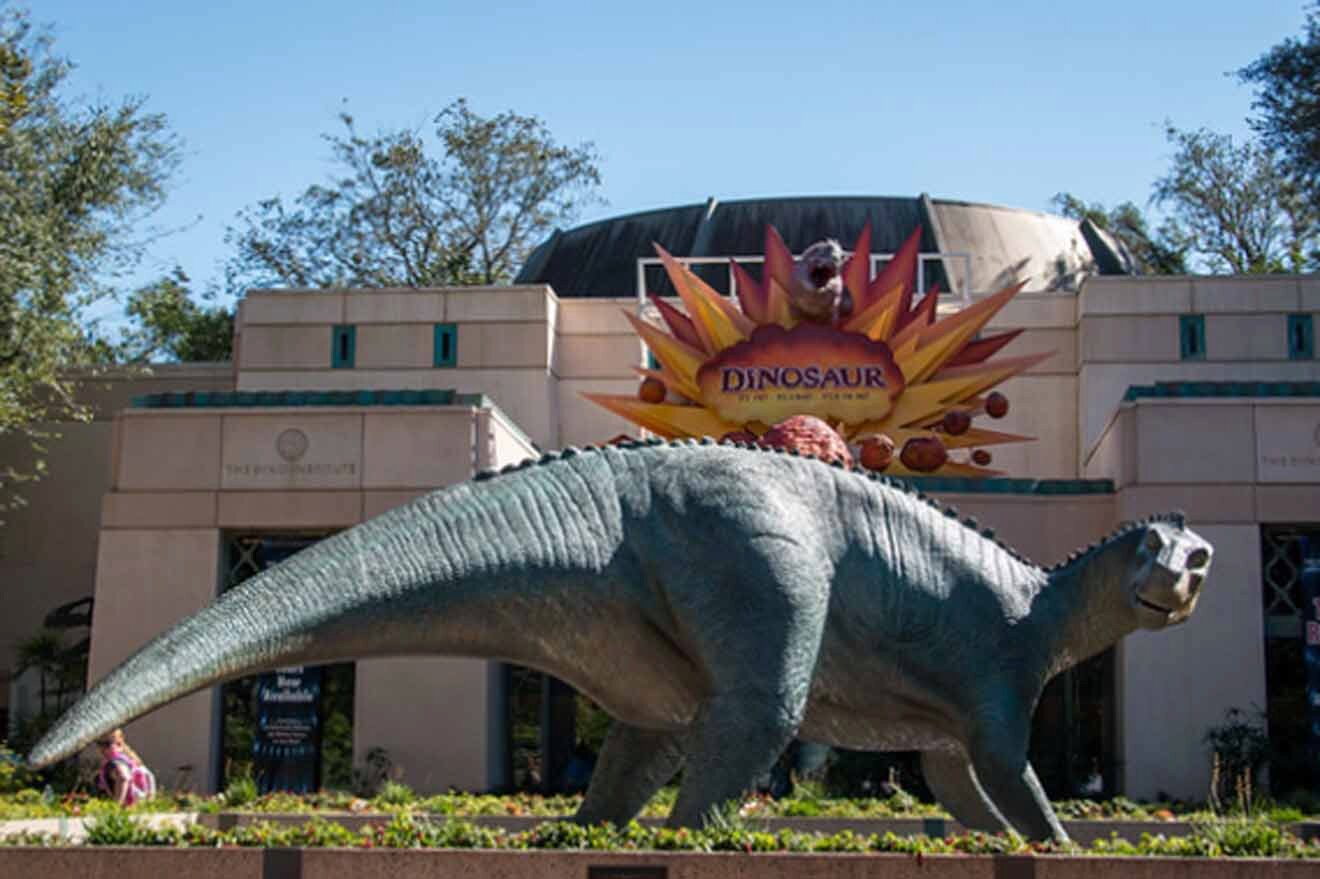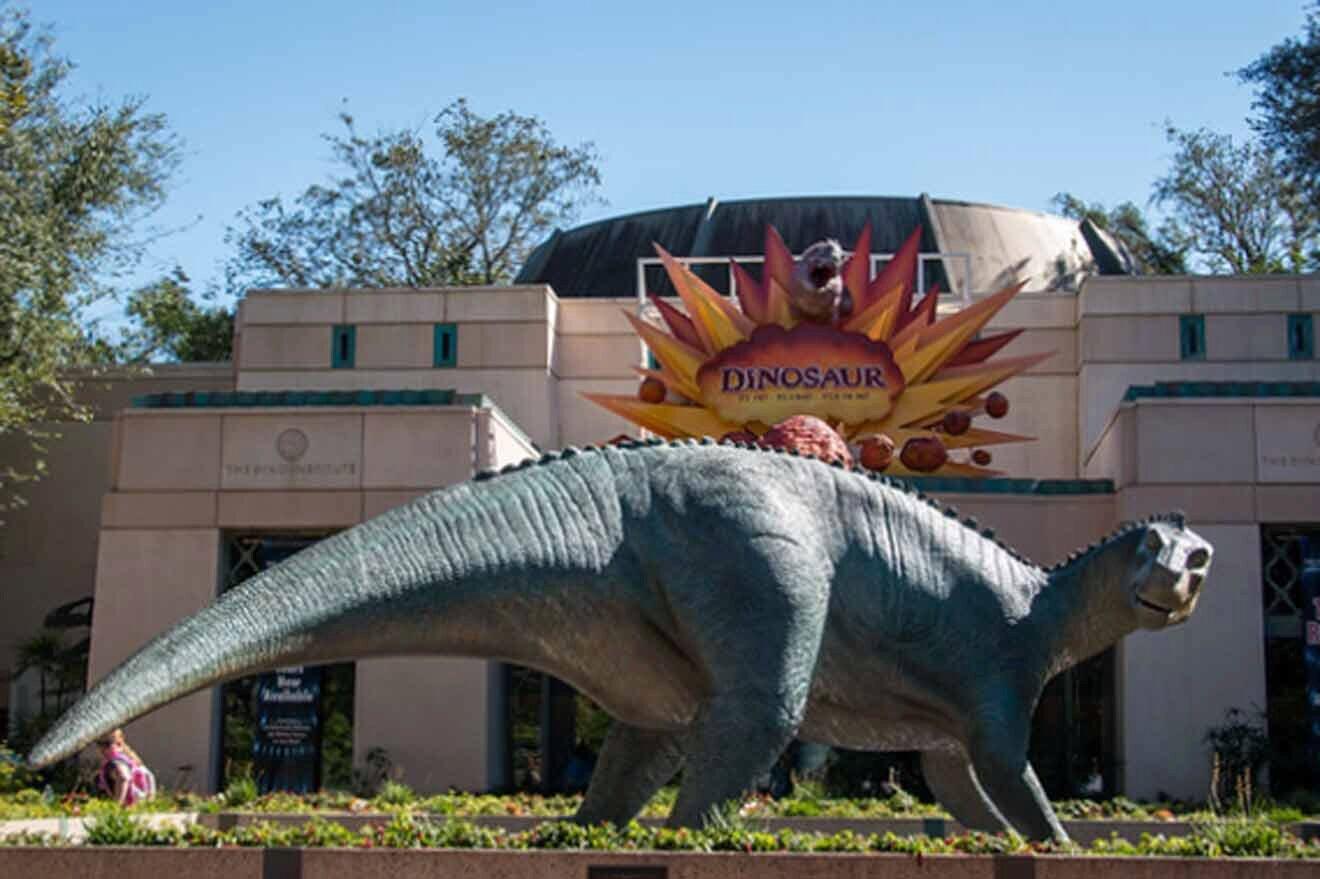 I'm going to be totally up front with you guys – even as an adult, I'm terrified of this ride! But so many people love it, of course, I had to include it on our list.
DINOSAUR is an indoor dark ride that takes you back to the prehistoric ages. Only the exact time you've jumped back to is just moments before a meteorite is going to hit. You've got to escape fast among all the dinosaurs!
You're in a rugged time-traveling vehicle, so DINOSAUR is a bumpy ride! It's packed with action and adventure and is ideal for the thrill seekers in your travel group. Personally, I find it just too scary with the loud noises and larger-than-life dinosaurs, but it's a beloved classic that older kids especially enjoy.
Height restrictions: 40in (102cm) or taller
7. Marvel at the magic of the Festival of the Lion King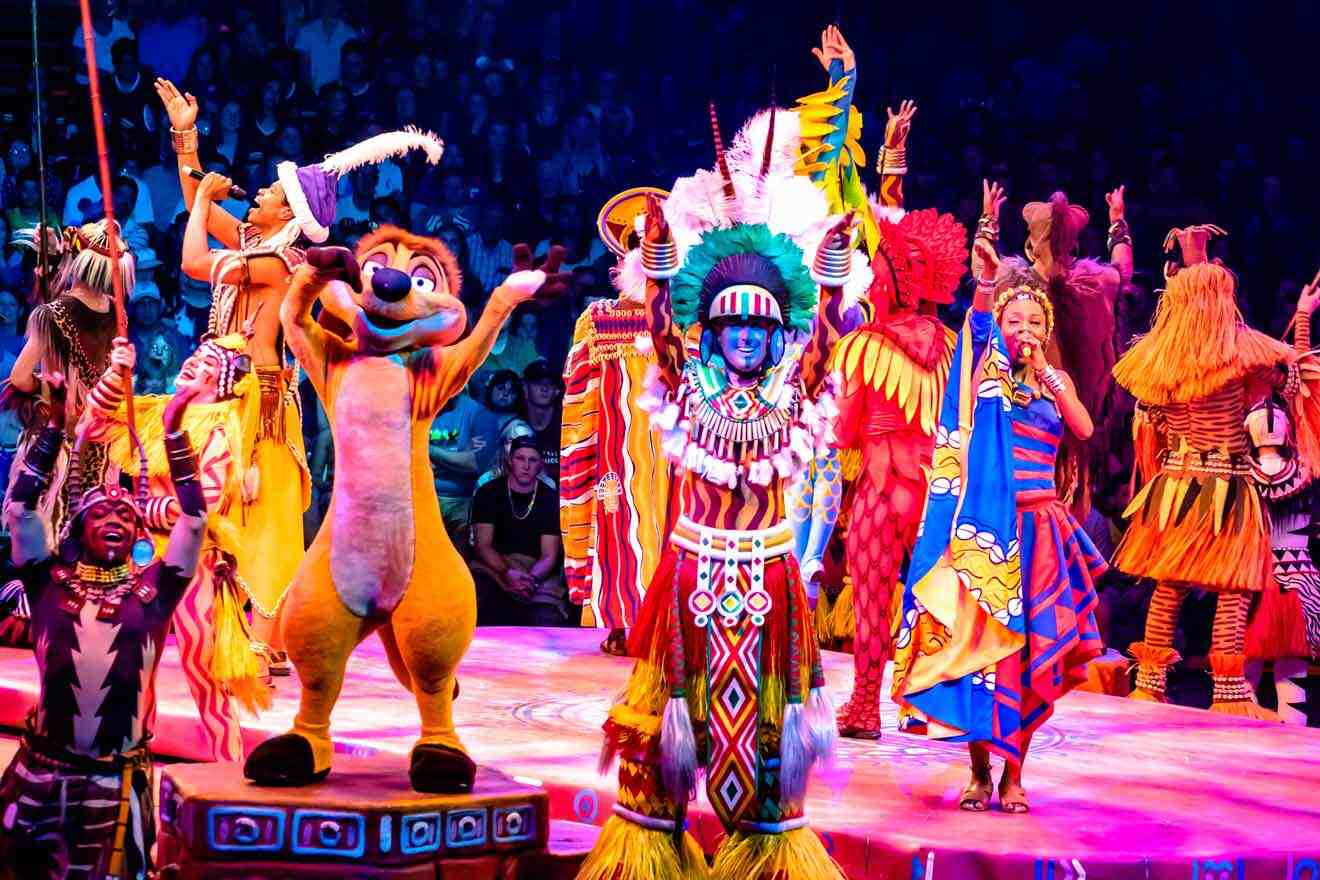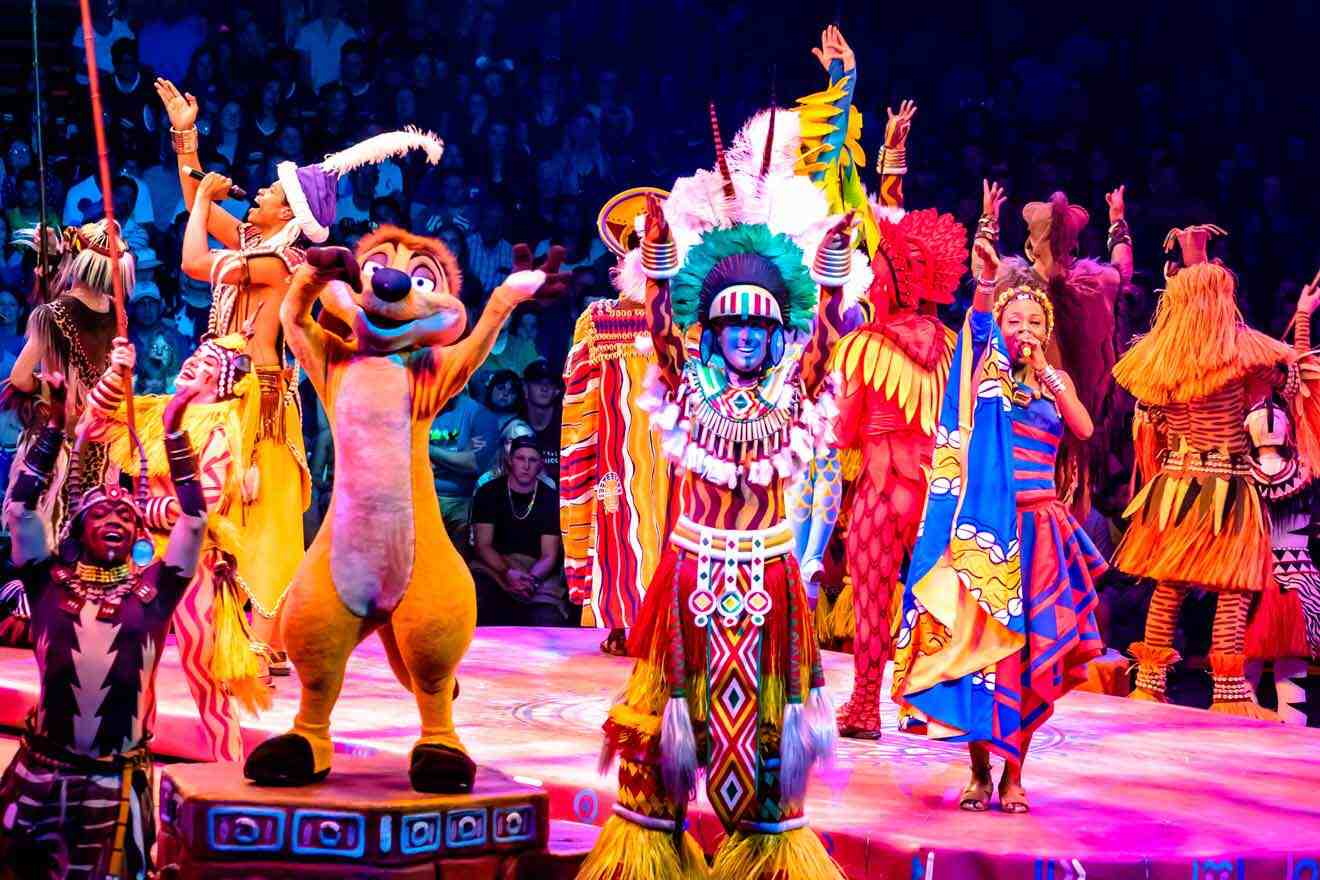 The Festival of the Lion King is a must-see if you're visiting Animal Kingdom! It's a truly phenomenal show – so good, I can honestly say I'd purchase a ticket for it if it were separate, but it is included in your admission to Animal Kingdom.
The costumes, music, design, and experience are all top-notch, including huge puppets, floats, and stunts. Visitors of all ages will adore this Broadway-style live show that features favorite characters from Disney's The Lion King, like Simba, Timon, and Pumba.
You can find the Festival of the Lion King at Harambe Theater in Africa. For daily showtimes, check your My Disney Experience app, or grab a brochure when you arrive at the park!
8. Make some furry friends at the Affection Section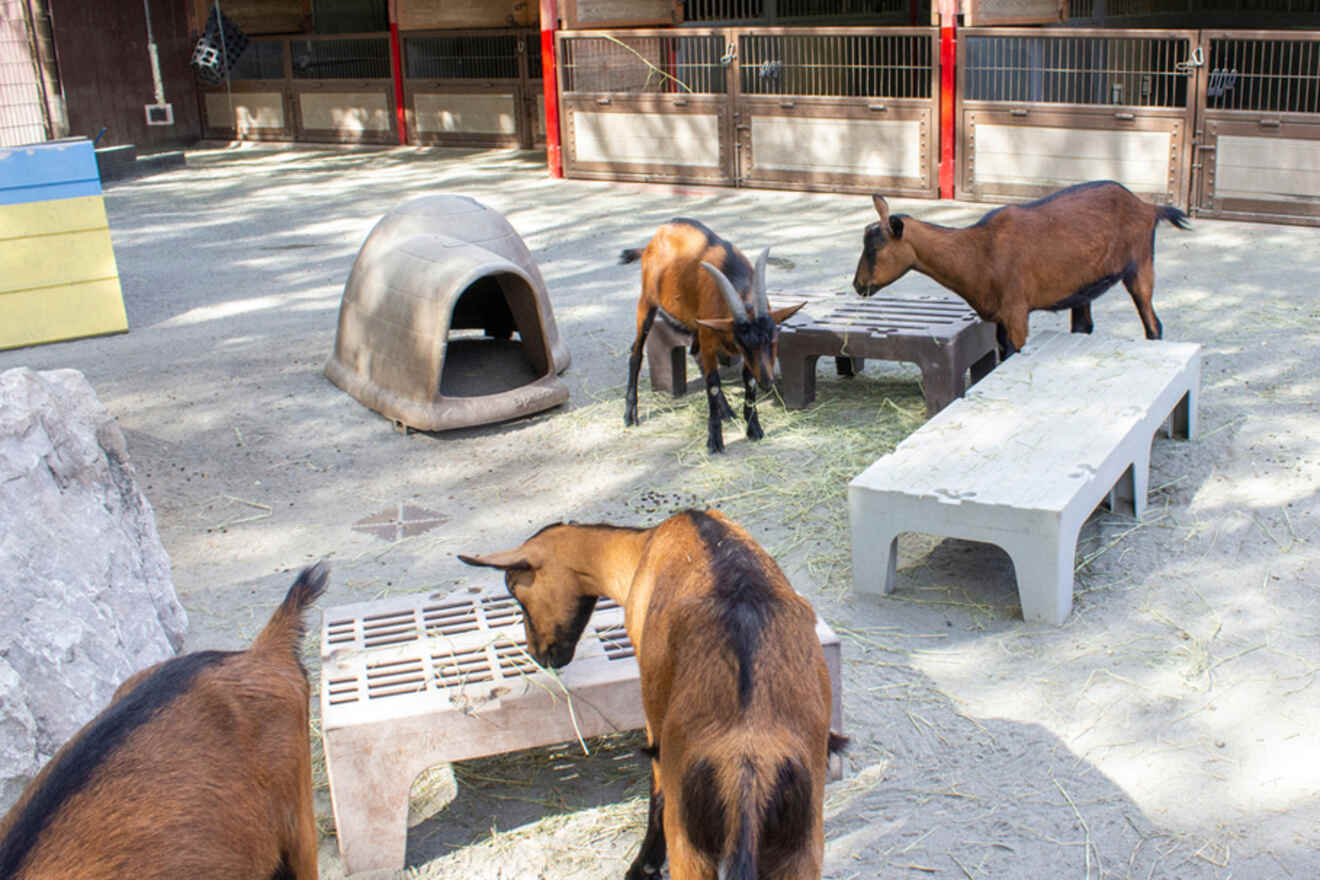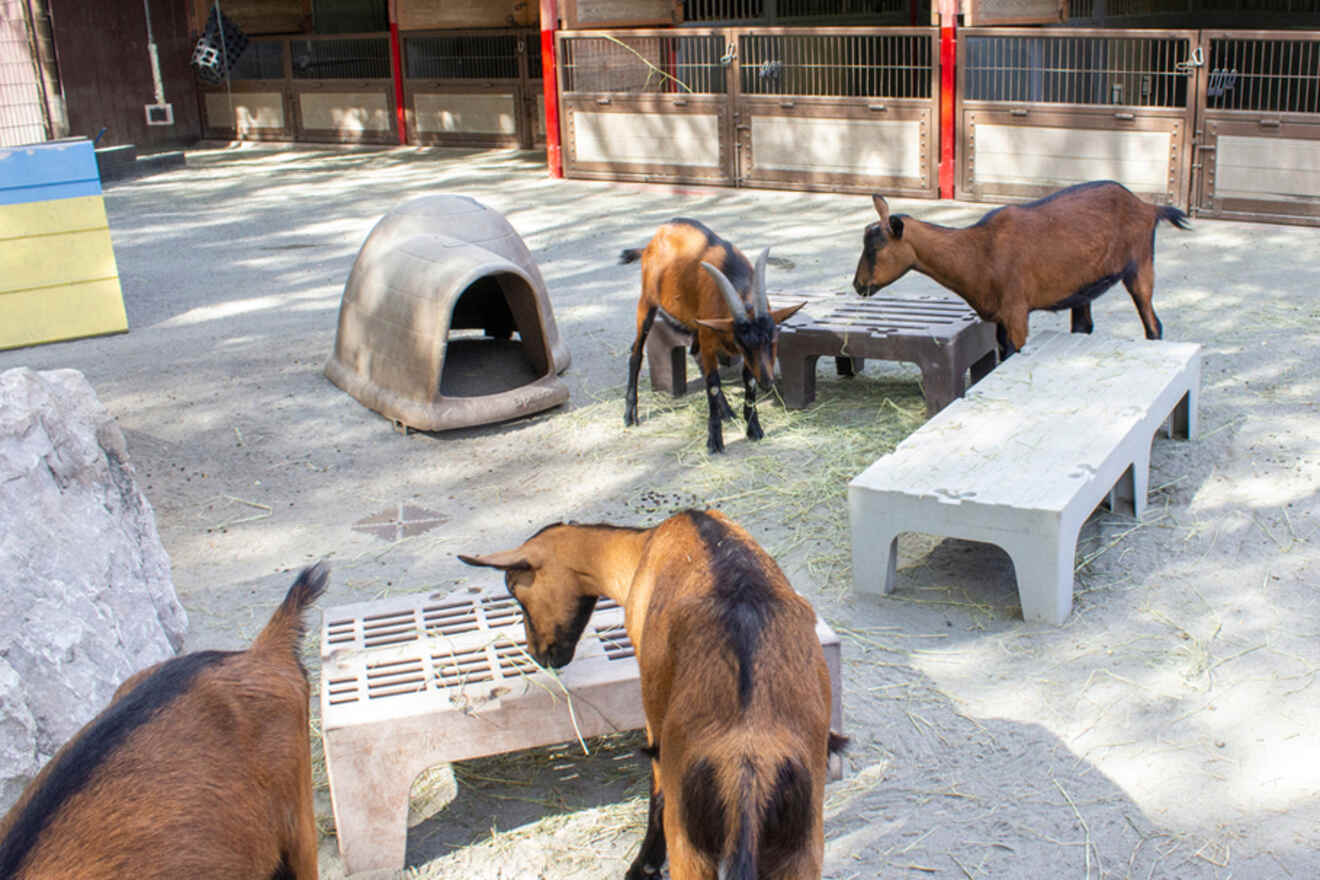 Rafiki's Planet Watch is a unique area of Animal Kingdom in that you have to take a train to get there. The Wildlife Express Train goes between the Africa section of the park and Rafiki's Planet Watch. The train ride is relaxing, and even though it's only 7 minutes long, it's a very welcomed break for your legs!
One of the main activities at Rafiki's Planet Watch is the Affection Section. This large petting zoo is a hit with visitors of all ages, but little ones especially love it. While there is no shortage of animals to see at Animal Kingdom, this is the only place in the park where you can actually pet them. The animals here include goats, pigs, sheep, and cows, among others, and even though they're not the most exotic, they're adorable and so fun to spend time with!
The last time I visited, the cast member working told me many of the Affection Section animals were actually rescued from petting zoos with poor conditions and now live happily here, where they're very well taken care of. That's Disney magic right there!
9. Get creative at The Animation Experience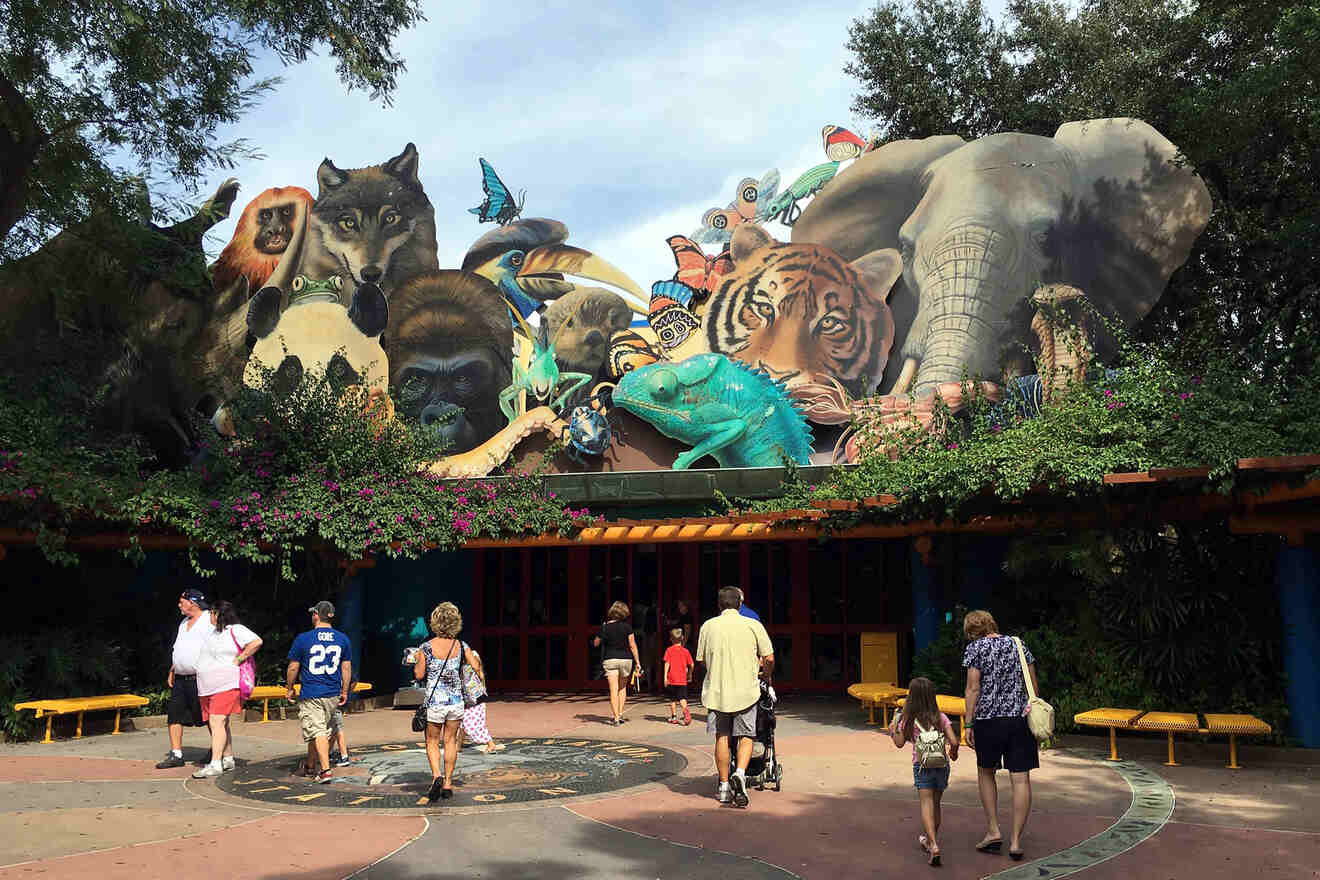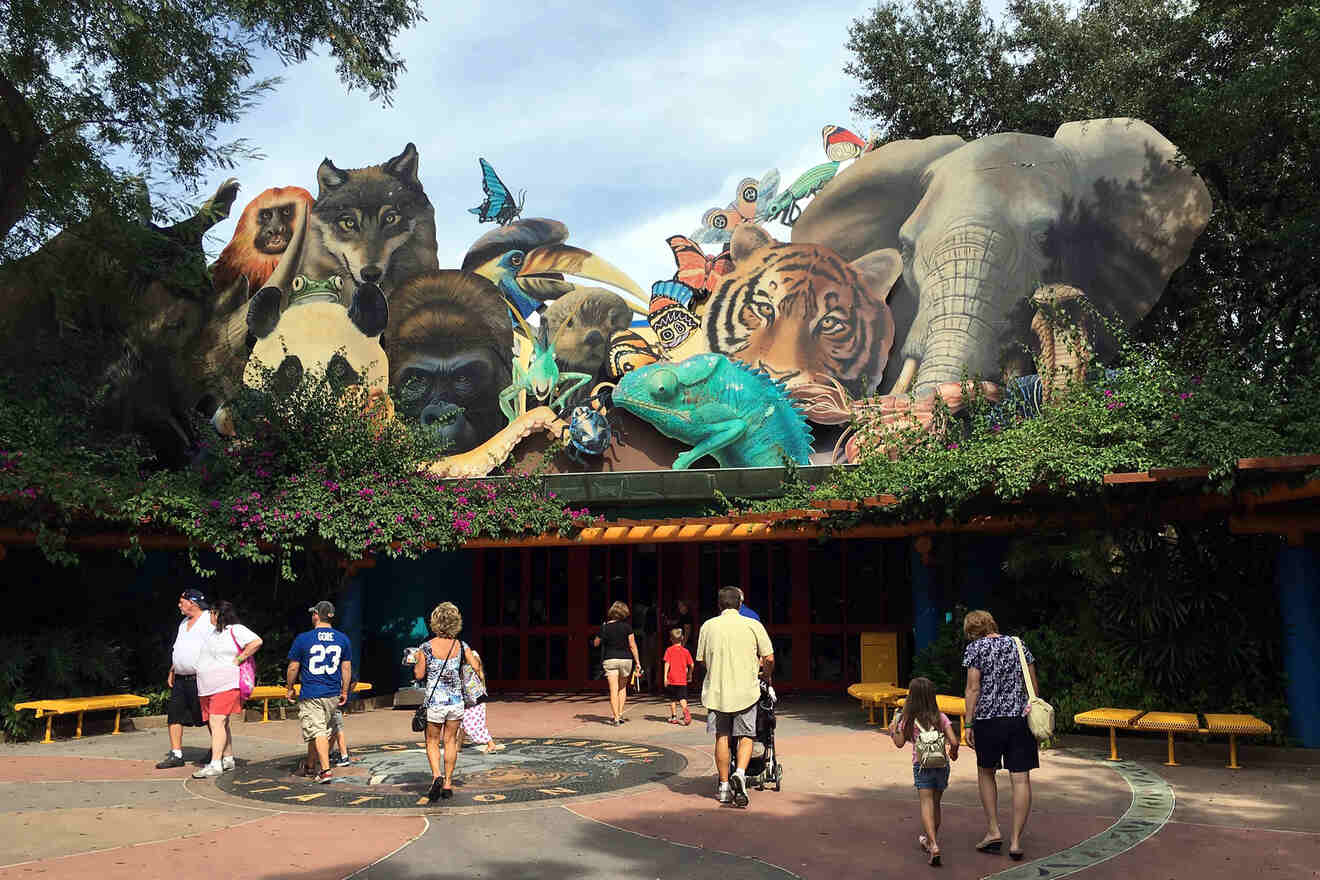 The other main attraction at Rafiki's Planet Watch is Conservation Station, a wildlife center where you can learn about animal habitats all over the globe and about the expert care given to the animals who call Animal Kingdom home.
The Animation Experience at Conservation Station is one of the coolest things to do at Disney's Animal Kingdom Park. An actual Disney animator will teach you all about how the Walt Disney World® Company studies real animals for their animations and lead you in a step-by-step class drawing a Disney character yourself.
This is super fun, no matter what your skill level is. I have the artistic level of a kindergartener and still had an absolute blast at this activity!
10. Embark on the mystical Na'vi River Journey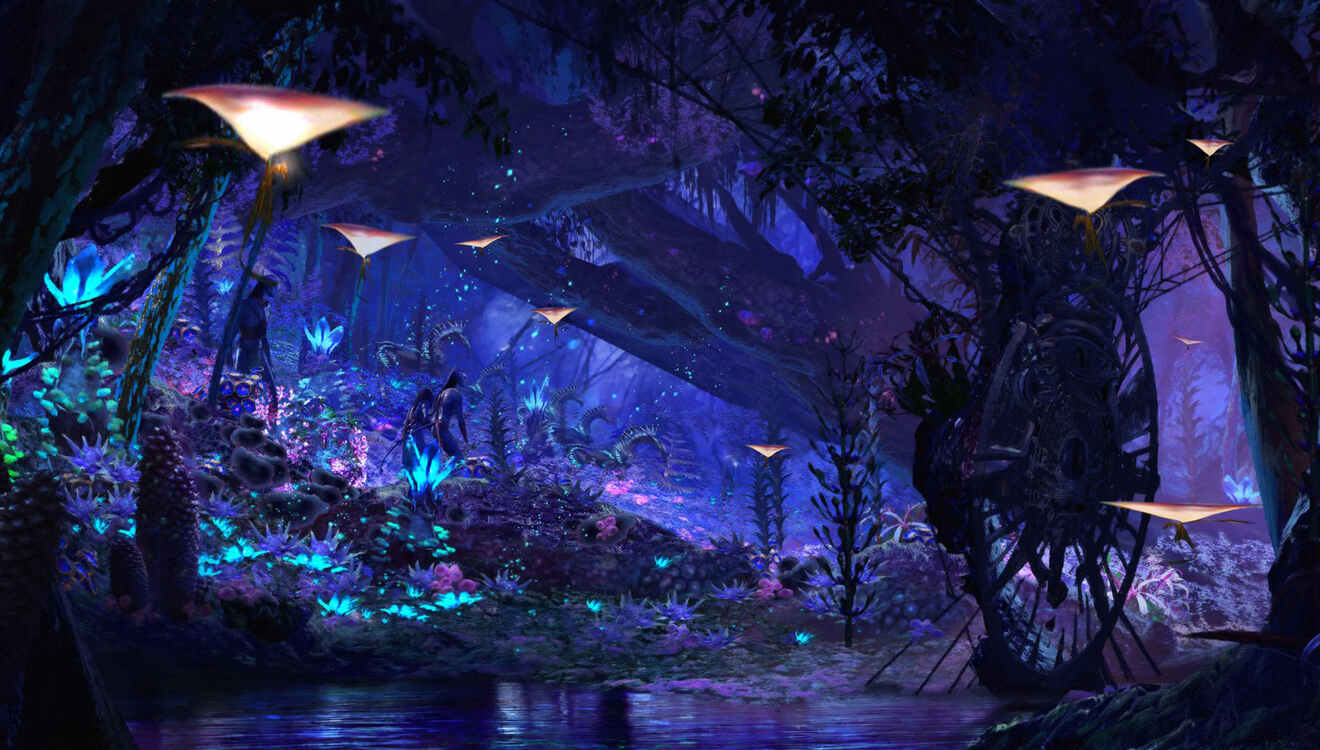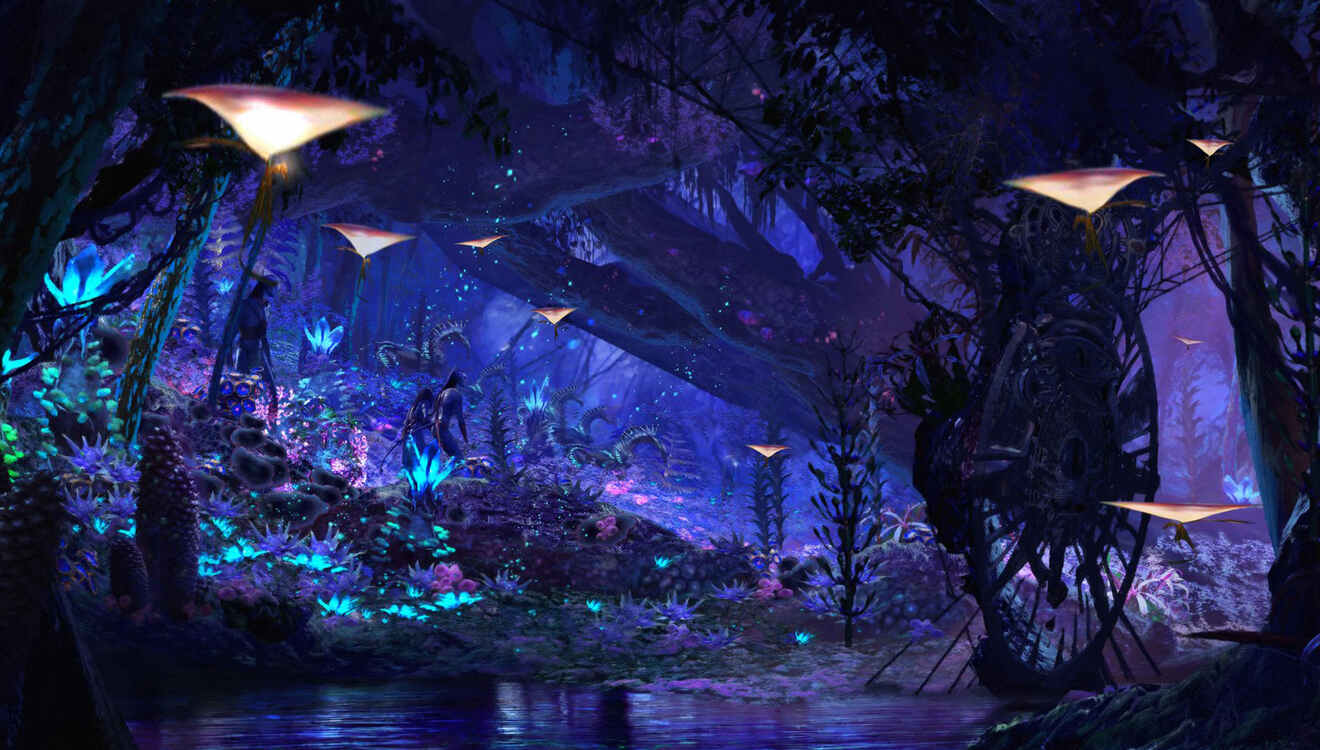 Thrill rides are great, but sometimes you just want to just sit back, relax, and enjoy the sights. Na'vi River Journey in Pandora is perfect for that!
This ride is a feast for the eyes, with so many beautiful things to look at. You'll travel through a stunning, bioluminescent rainforest with flora and fauna from another world and feel completely transported. Fun fact for Avatar fans: nearly every single creature from the movie is present on this ride! How cool is that?
Unlike Avatar Flight of Passage, there is no height minimum for Na'vi River Journey, so visitors of all ages can experience this breathtaking ride.
11. Be amazed at Feathered Friends in Flight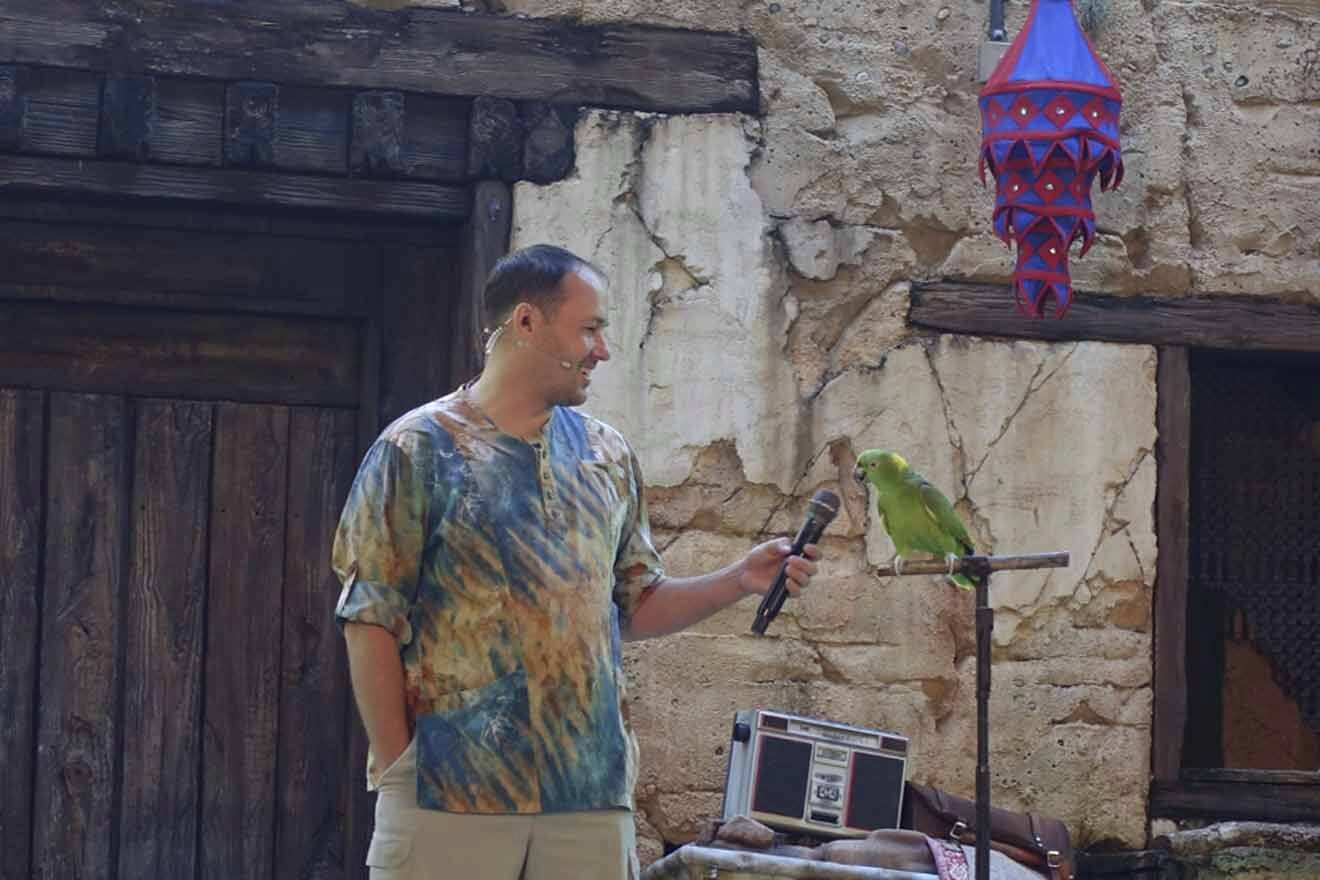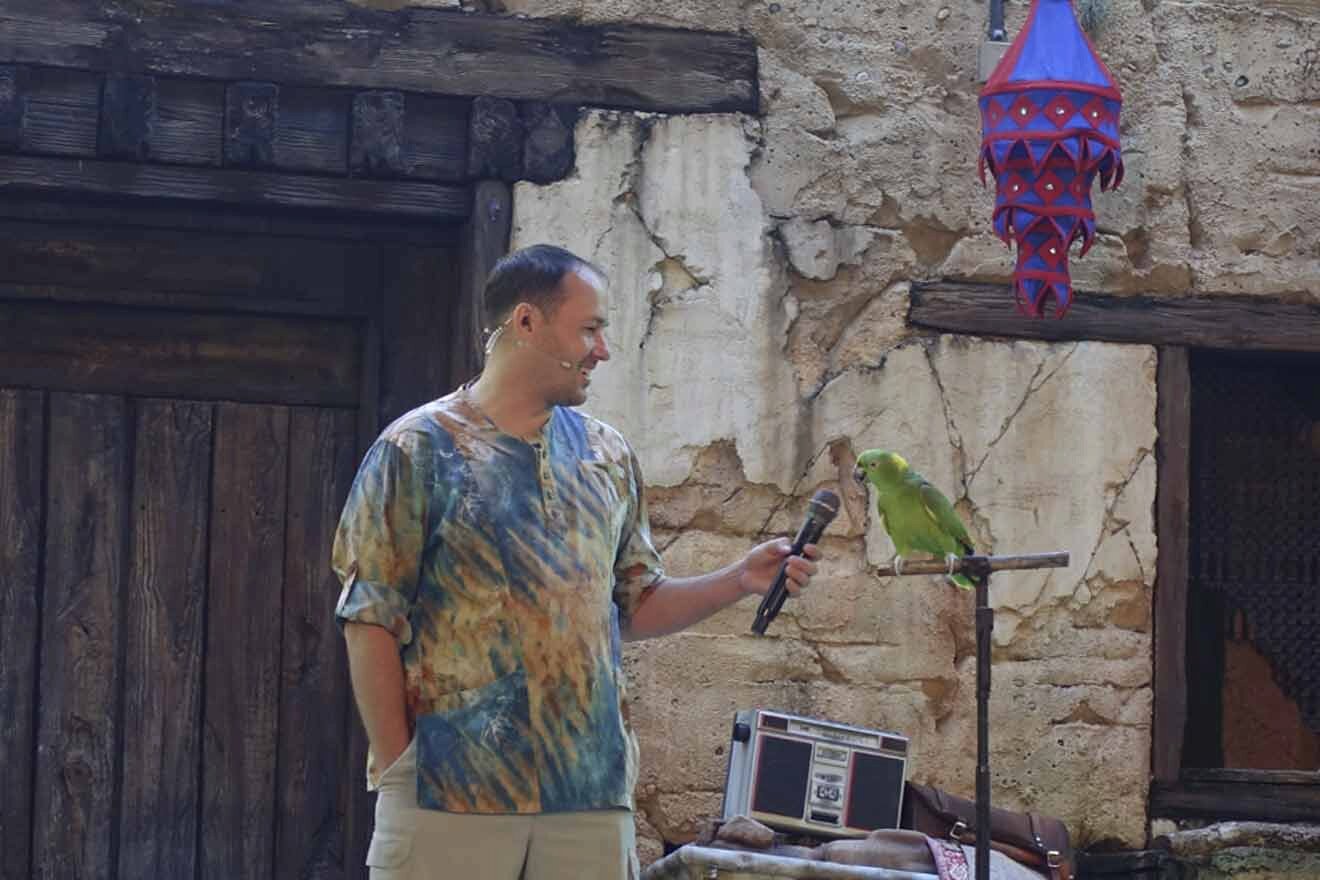 Feathered Friends in Flight is one of the most unique shows at Animal Kingdom! Get to know the amazing birds at the park and learn all about them from a talented bird specialist. If you love watching your little ones light up while they learn, you'll definitely want to check this family-friendly show out.
I don't want to tell you too much about it and spoil it, but just know this is well worth it if you're looking to give your legs a rest while enjoying the entertainment you won't find anywhere else!
Feathered Friends in Flight is usually offered 5 times a day, but check your My Disney Experience app for the most current showtimes.
12. Meet Kevin from Up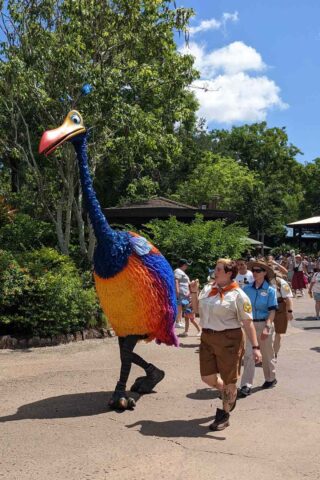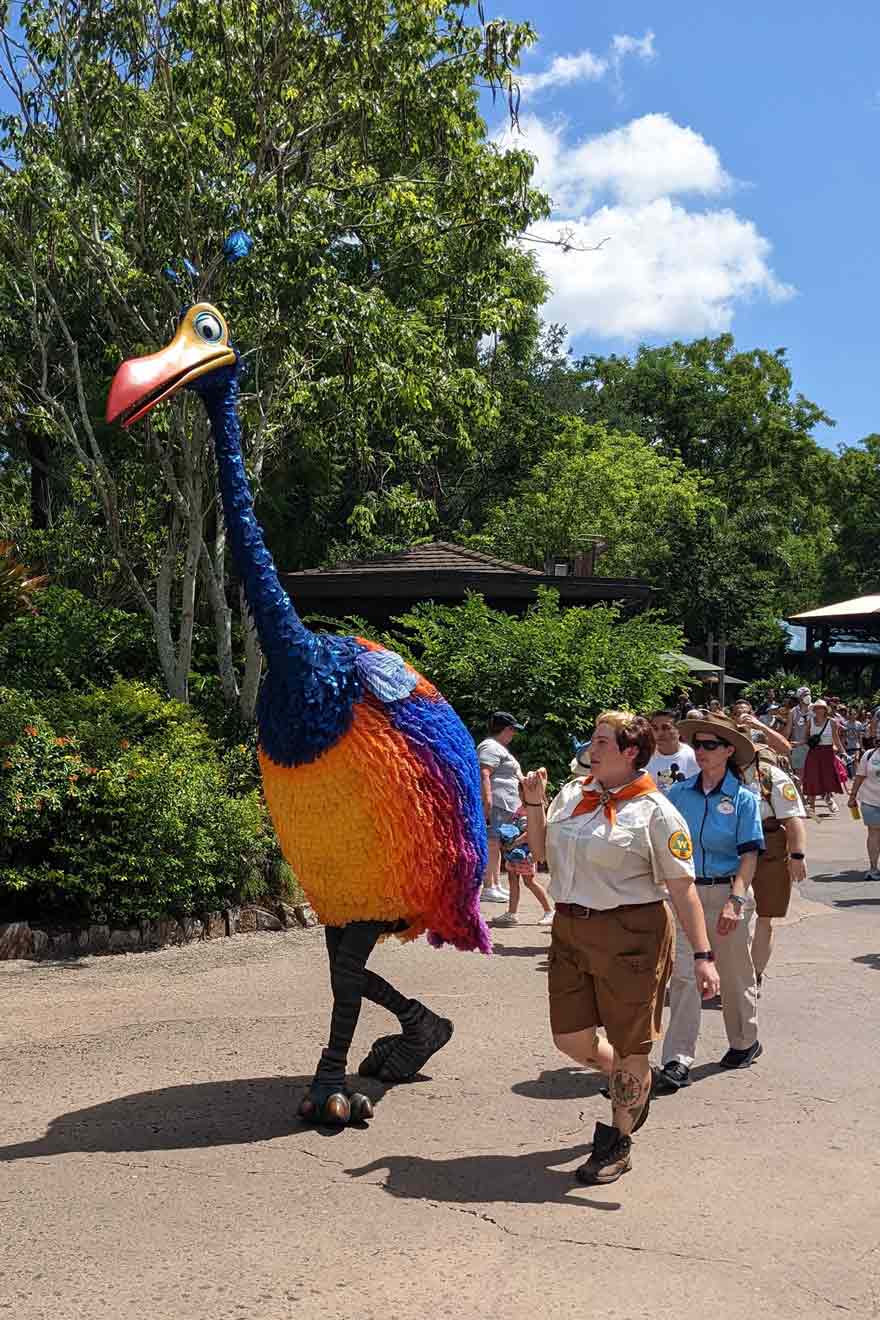 Speaking of birds, I saved the best for last on this list!
Kevin, the beloved bird from Disney's Up, is available for meets and greets at Animal Kingdom. If you're unfamiliar with this character, Kevin is a humongous, colorful bird that the main characters meet in the charming, tear-jerker of a Disney movie. Oh yeah, and Kevin's a girl!
You'll find Kevin out and about throughout the day in Animal Kingdom. Trust me, you can't miss her! There is usually a group gathered around, lots of laughter, and photo ops. I'm willing to admit I did nearly tear up the first time I met Kevin in the park – there's just something about a trip to Disney World that brings out the kid in all of us.
Tickets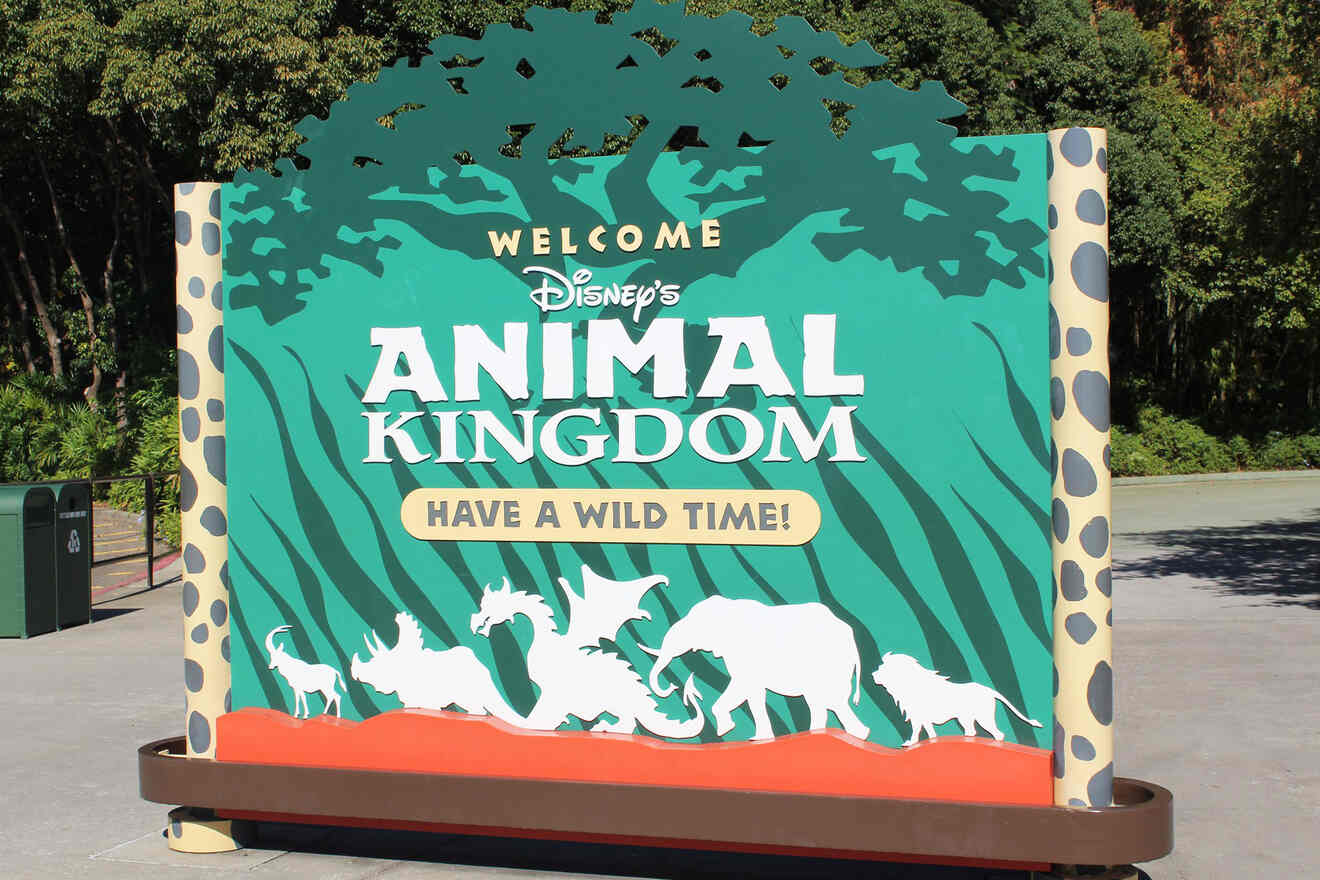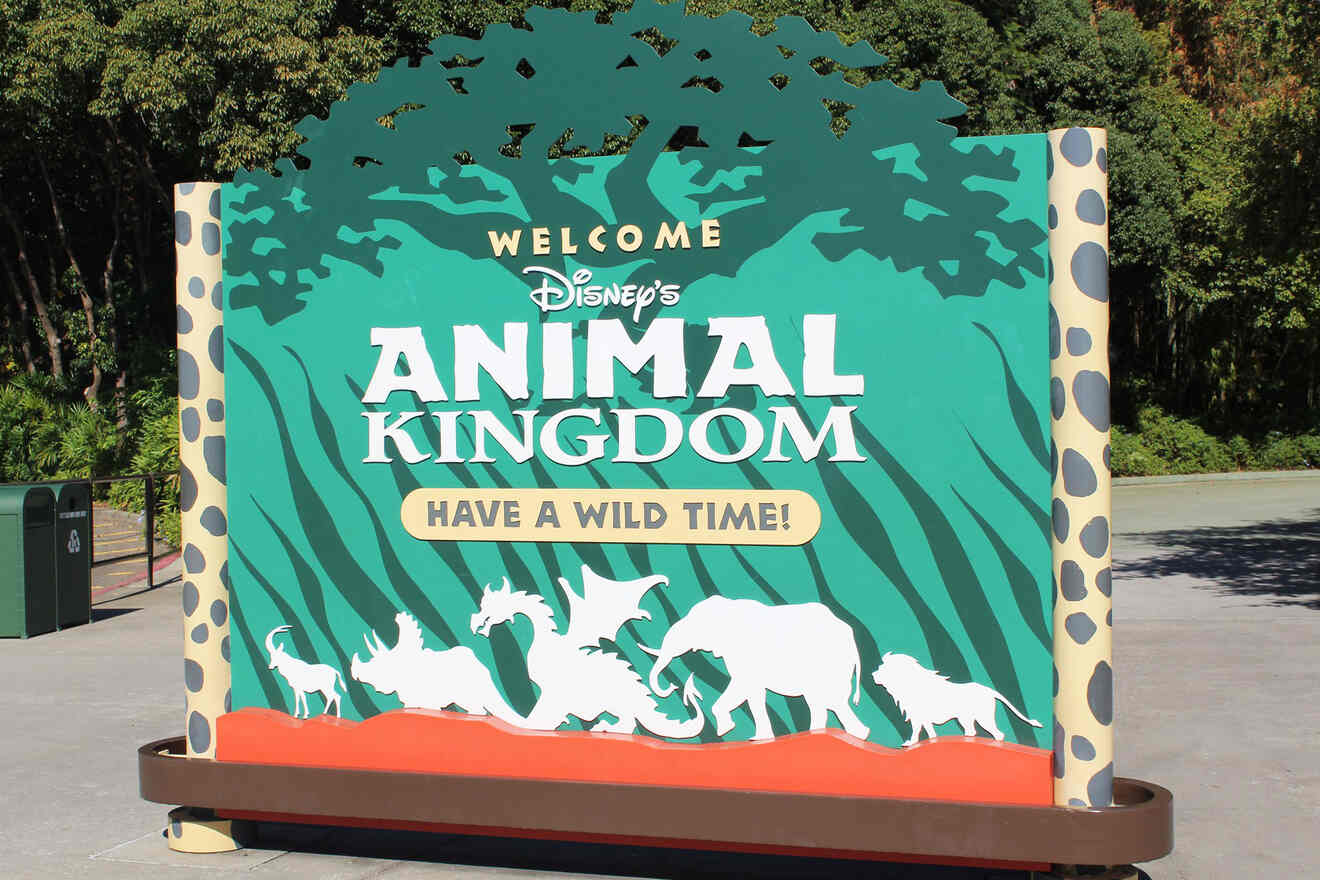 You can purchase a one-day ticket to Disney's Animal Kingdom, or include a visit to the park as part of a multi-day ticket package. I recommend the latter if you plan on visiting 2 or more Disney parks. There is also a park hopper option, which allows you to visit multiple parks on the same day. The longer you stay, the more you save! Ticket prices get less expensive when you bundle multiple days!
Check out our Ultimate Guide to Walt Disney World for everything you need to know about park tickets!
As of 2020, Walt Disney World operates on a reservation system. This means that you will need to check the availability calendar prior to purchasing tickets to ensure your desired date has reservations available. Once confirmed, you can buy your tickets and make your park reservations immediately after.
| | | | |
| --- | --- | --- | --- |
| | Adult Admission(Ages 10+) | Child Admission(Ages 3-9) | |
| One-Day Single Park Ticket | US$109 – US$159 | US$104 – US$154 | Book tickets |
| One-Day Park Hopper Ticket | US$174 – US$224 | US$180 – US$233 | Book tickets |
| Multi-day One Park Per Day Tickets | Starts at US$58 per day | Starts at US$56 per day | Book tickets |
| Multi-day Park Hopper Tickets | Starts at US$72 per day | Starts at US$71 per day | Book tickets |
If you want to make the most of your time in Orlando and get the best (money-saving) deal, I recommend the Klook Pass Orlando, which lets you bundle admission to the best attractions and save up to 44%!
Time-saving Tips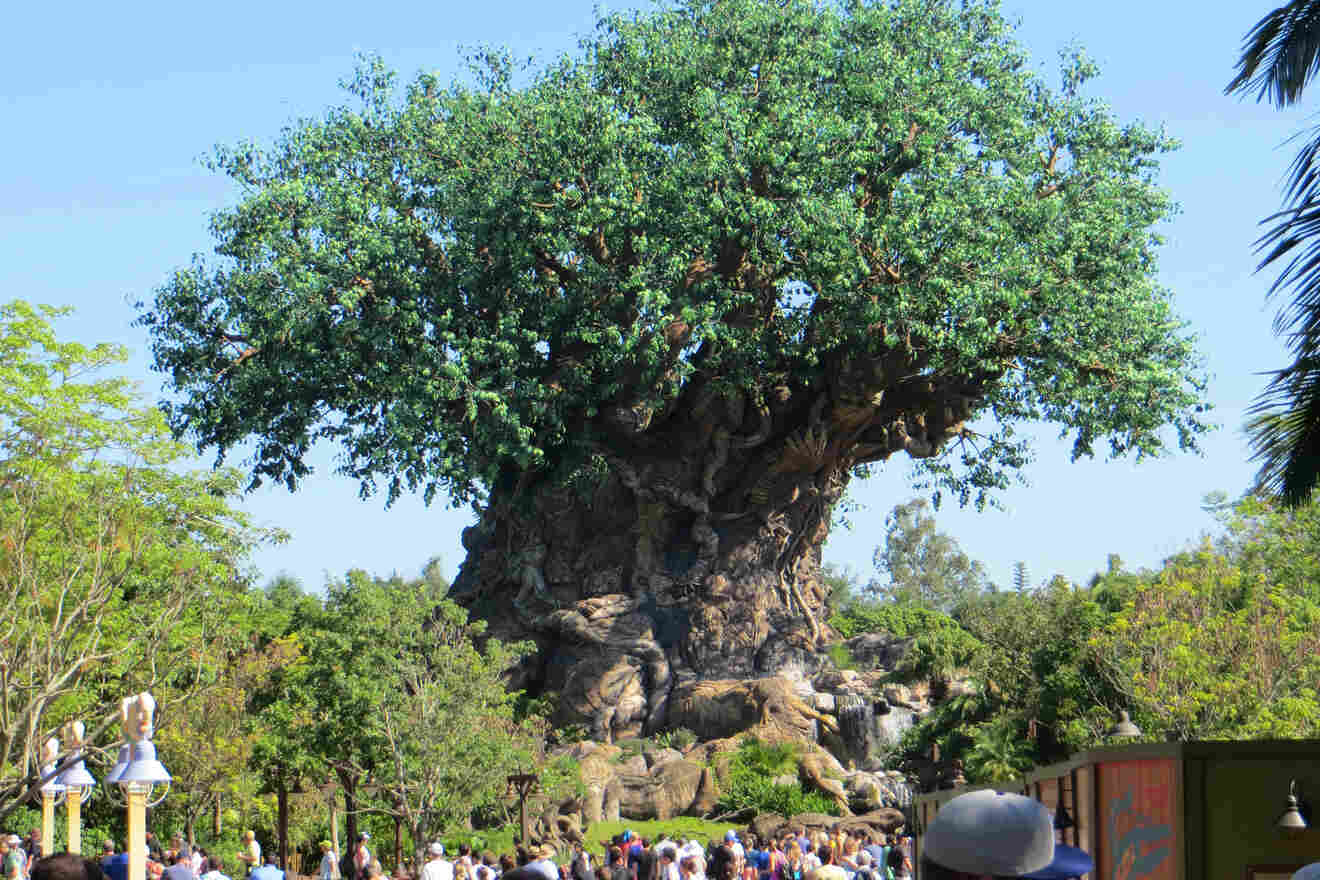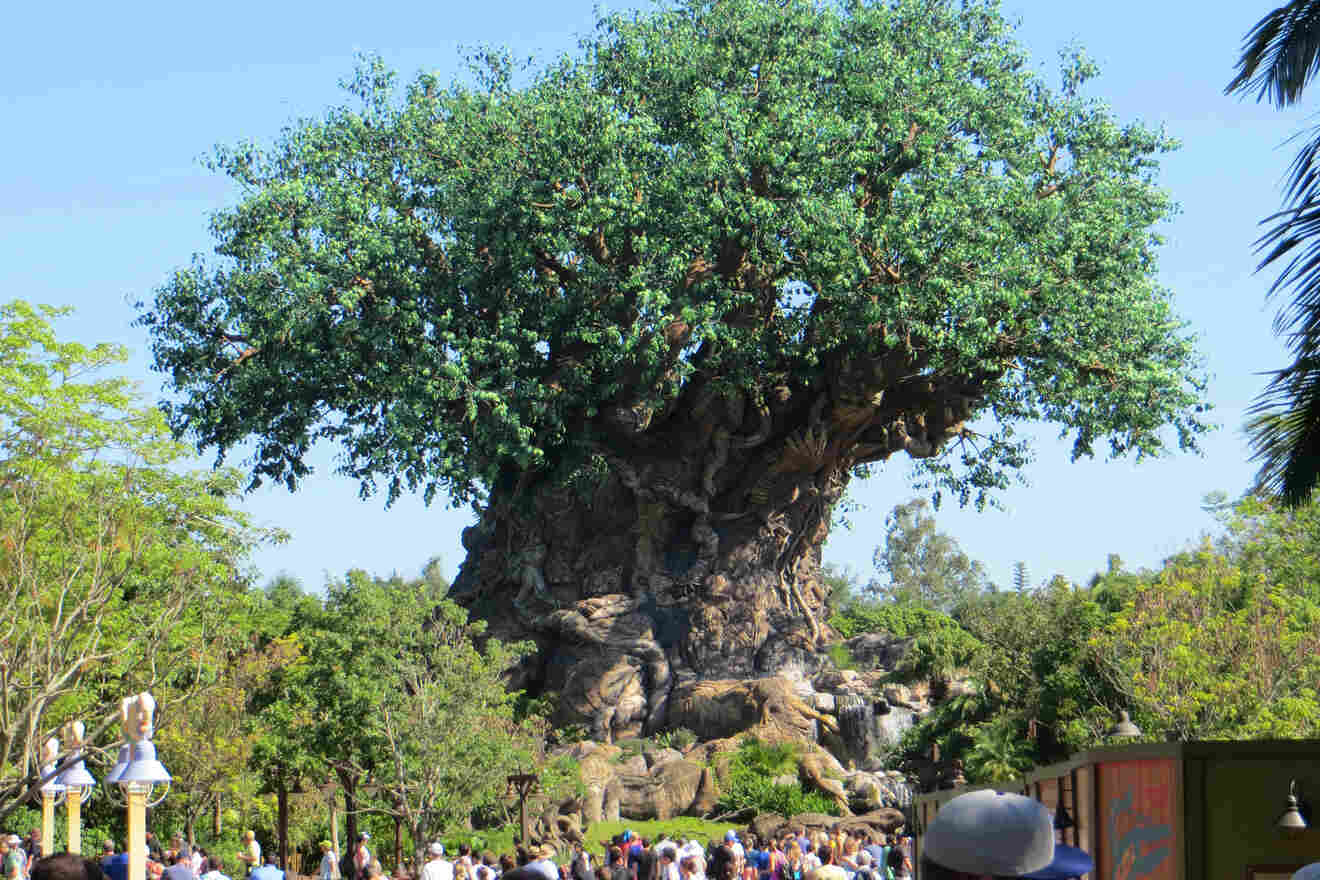 The moment you've been waiting for: how to skip the lines at Animal Kingdom! Some of the attractions above, like Avatar Flight of Passage, can reach wait times well over 100 minutes, which really cuts into the time you have to enjoy the park. Thankfully, there are some things you can do to save time on your next visit to Animal Kingdom.
Where to eat in Animal Kingdom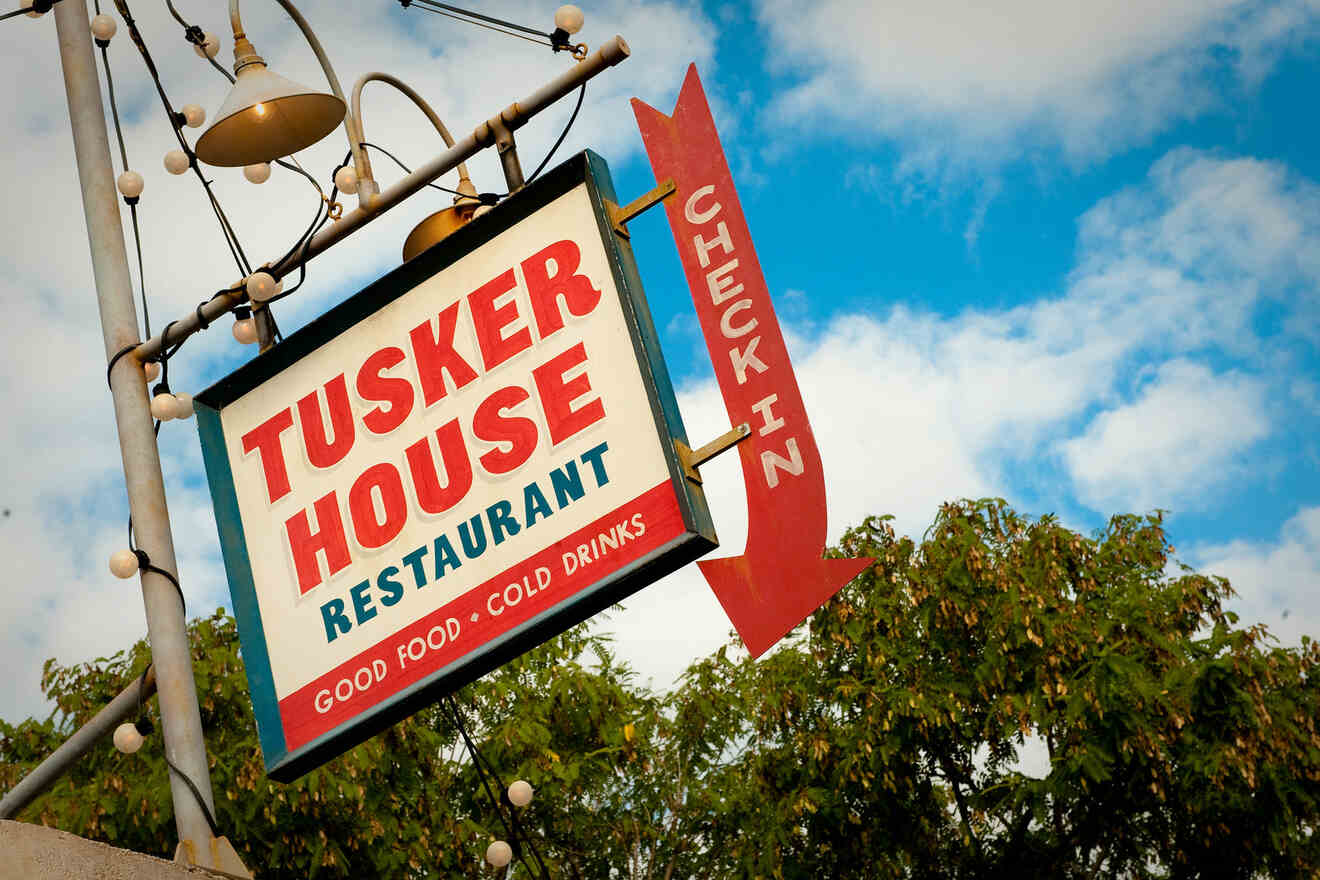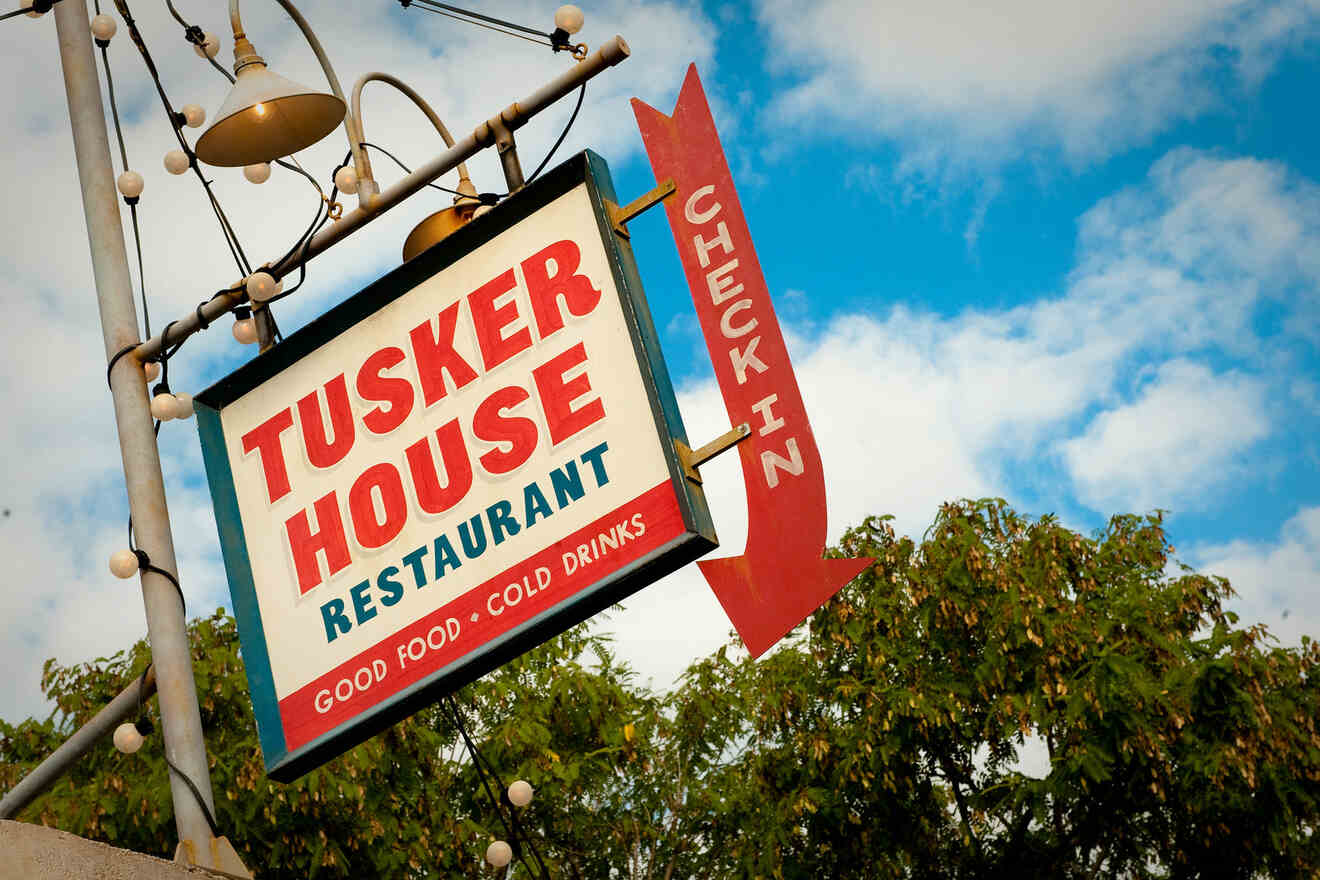 Animal Kingdom just happens to have my favorite food of any Disney park, boasting mouthwatering flavors from Africa, Asia, and all over. Here are some of my top picks for places to eat in Animal Kingdom.
Getting to Animal Kingdom
Below, you will find information on how to get to the Animal Kingdom theme park from the airport and from within Walt Disney World®, as well as all the parking information you need.
From the airport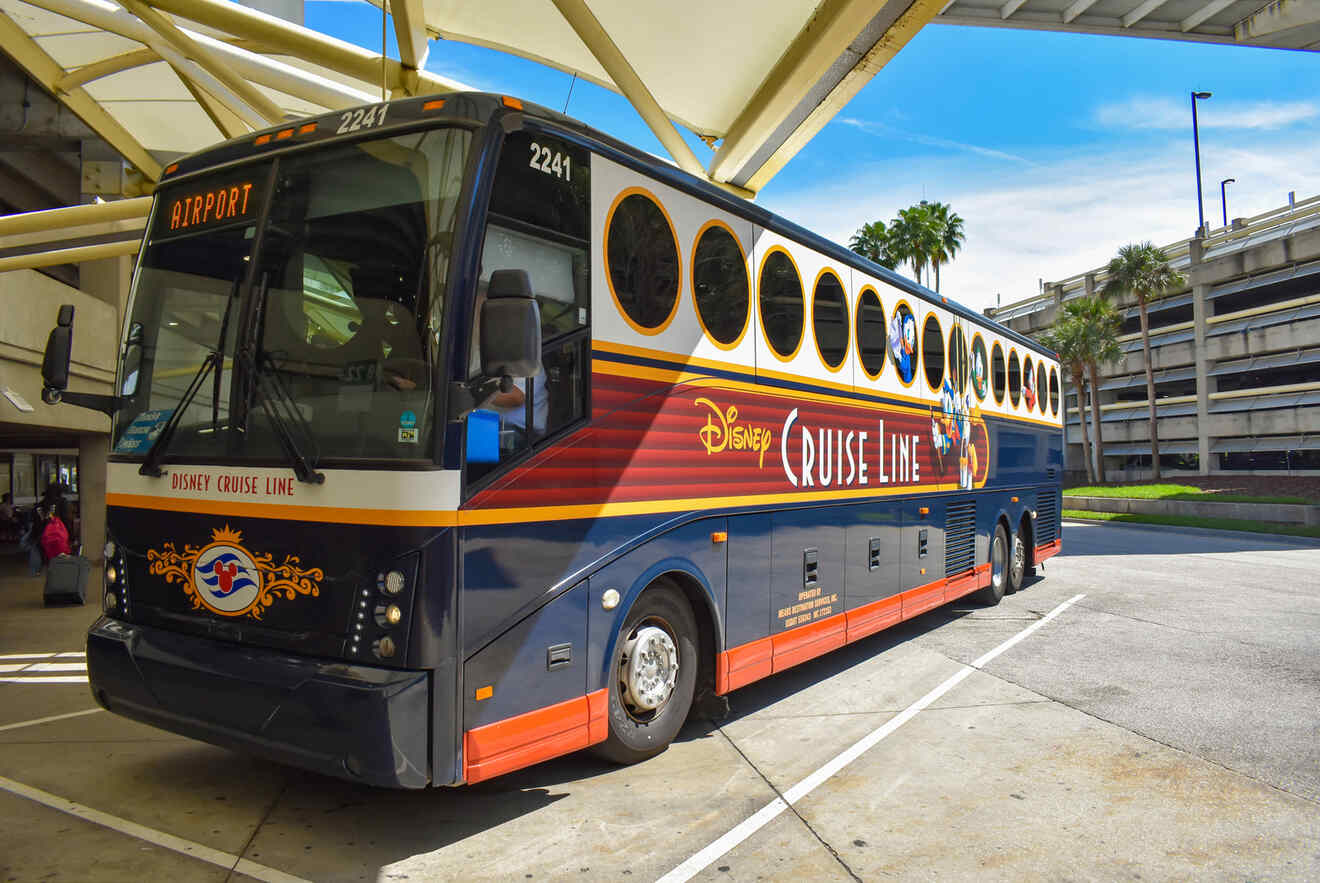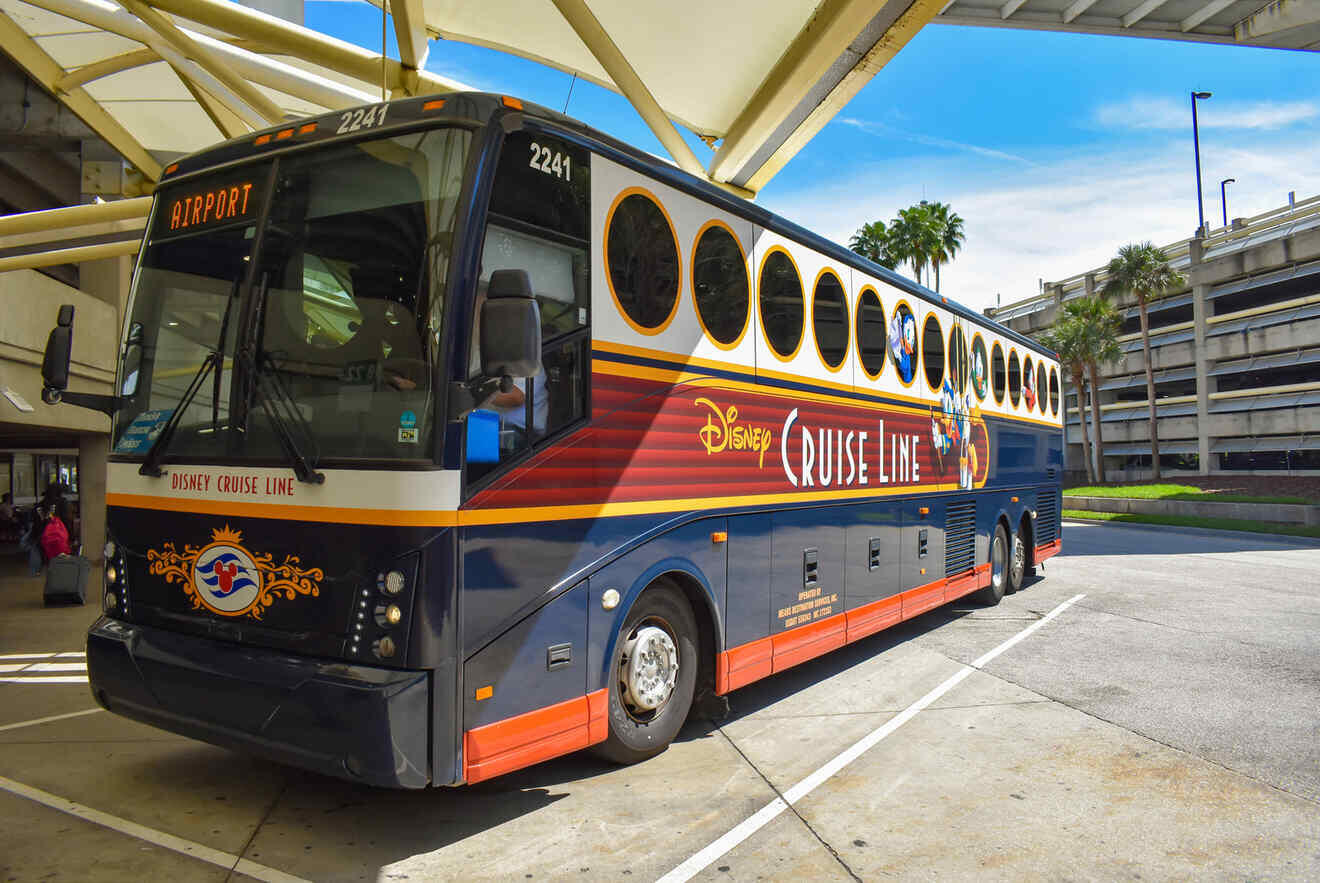 Animal Kingdom, located within the Walt Disney World® Resort in Orlando, Florida, is just over 20 miles (32 km) from Orlando International Airport (MCO). Traveling there by car from MCO usually takes around 30-45 minutes, depending on traffic.
Chances are, you'll probably be making a stop at your hotel before heading to the park, but the information I'm about to share is relevant whether you want to unpack first or head straight to the magic! You have a few options when it comes to transportation from the airport to Walt Disney World® or wherever you're staying in Orlando.
Many people choose to utilize rideshare services, like Uber and Lyft, at MCO. While there are benefits to this, such as not requiring much additional planning beforehand, it's not my recommendation – the prices fluctuate so much depending on time, traffic, and availability.
If you're staying at Walt Disney World® or one of the nearby Disney Good Neighbor® hotels, MEARS Connect is one of the most popular options to get from the airport to Disney World – they exclusively service the Walt Disney World® Resort and hotels in the immediate surrounding area. This shuttle service is very budget-friendly, and it's ideal if you don't mind sharing the journey with other travelers.
I personally prefer booking my airport transfer ahead of time when I'm traveling, just so I don't have to worry about anything except getting off the plane and meeting the driver. This eliminates a ton of stress for me, especially in a chaotic airport like Orlando. This Orlando Airport Shuttle to Disney World is a great choice if you're traveling with a group, starting at only US$16 per person.
With so much to do in Orlando, you may want to rent a car instead. While I don't suggest this if you're planning to stay and play only on Disney property, it's definitely worth it to explore the other amazing things in Orlando!
From within Walt Disney World®
One of the things Disney does best is their complimentary transportation! They make it so simple and easy to get around Disney property, including their 4 theme parks, 2 water parks, resorts, and Disney Springs.
Animal Kingdom is accessible by the Disney buses, which you can take from any Walt Disney World® Resort hotel. Bus service begins 45 minutes prior to the theme park opening and ends one hour after closing.
Parking at Animal Kingdom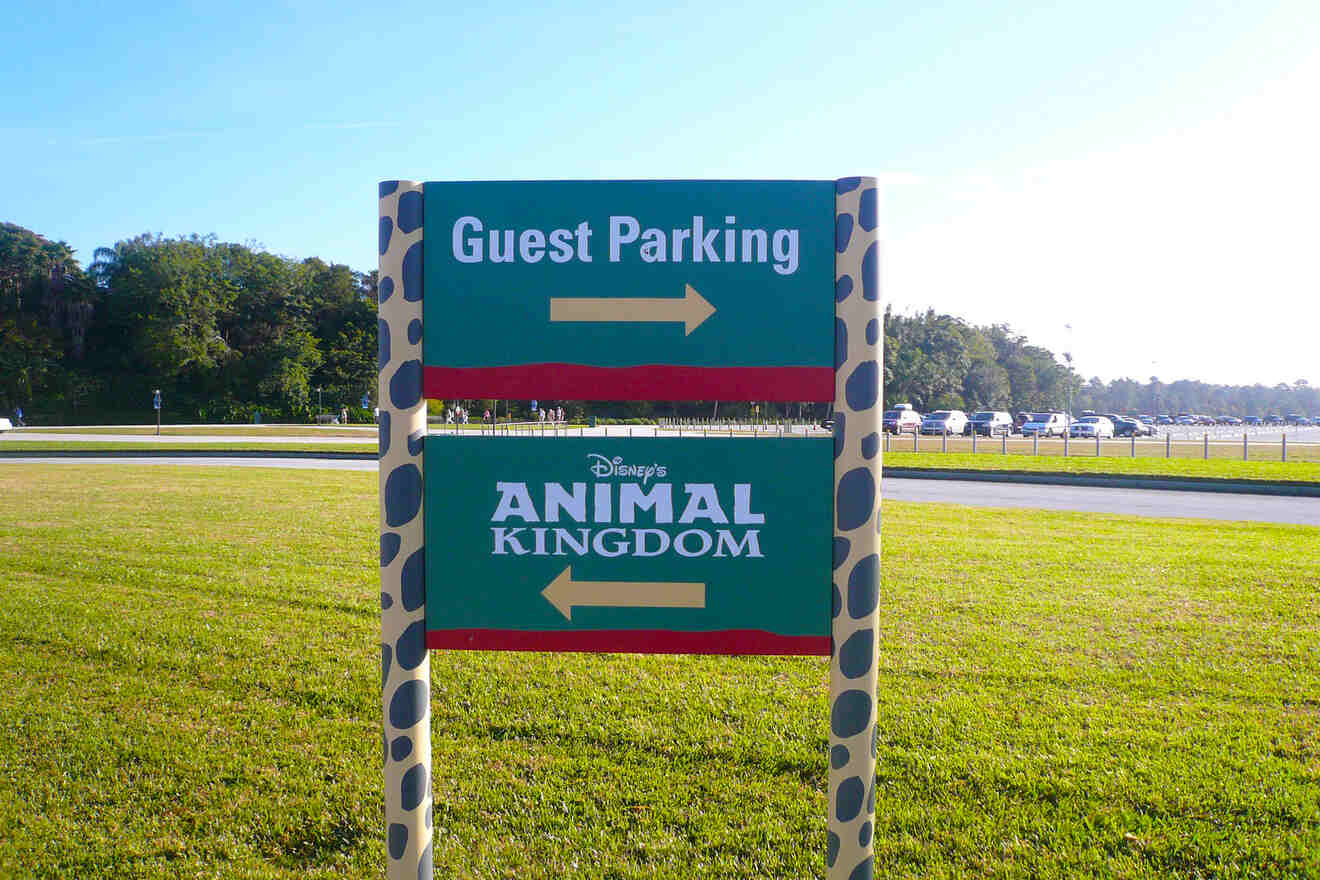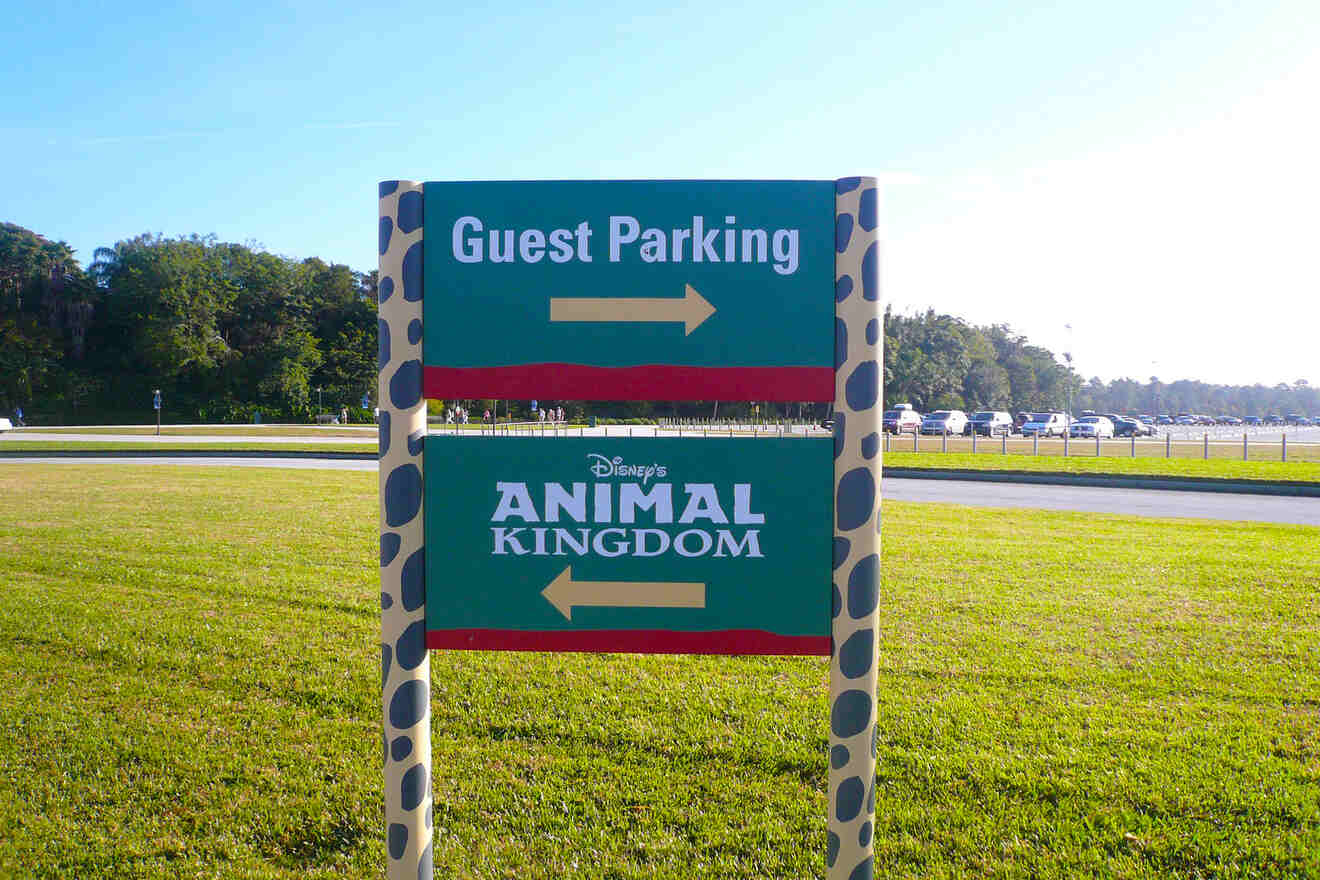 Parking is available at Animal Kingdom and all the Disney theme parks, should you choose to bring your own vehicle or rental car. Standard car parking is US$25 per day and is good for all 4 theme parks. Preferred parking is available and ranges between US$45 – US$50 per day.
If you're staying on property at a Walt Disney World® Resort hotel, you can enjoy complimentary parking at any of the theme parks and water parks.
FAQs about things to do at Animal Kingdom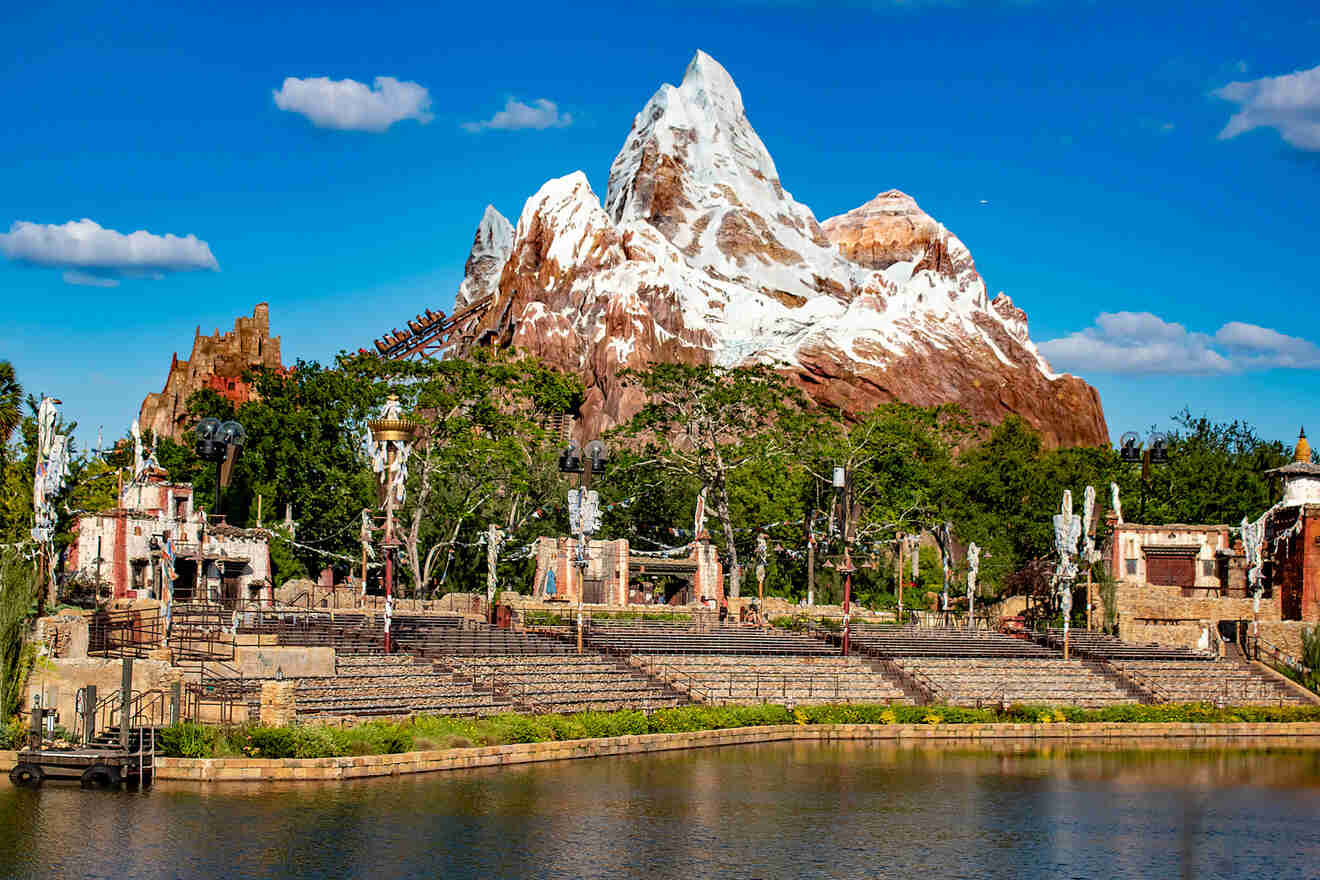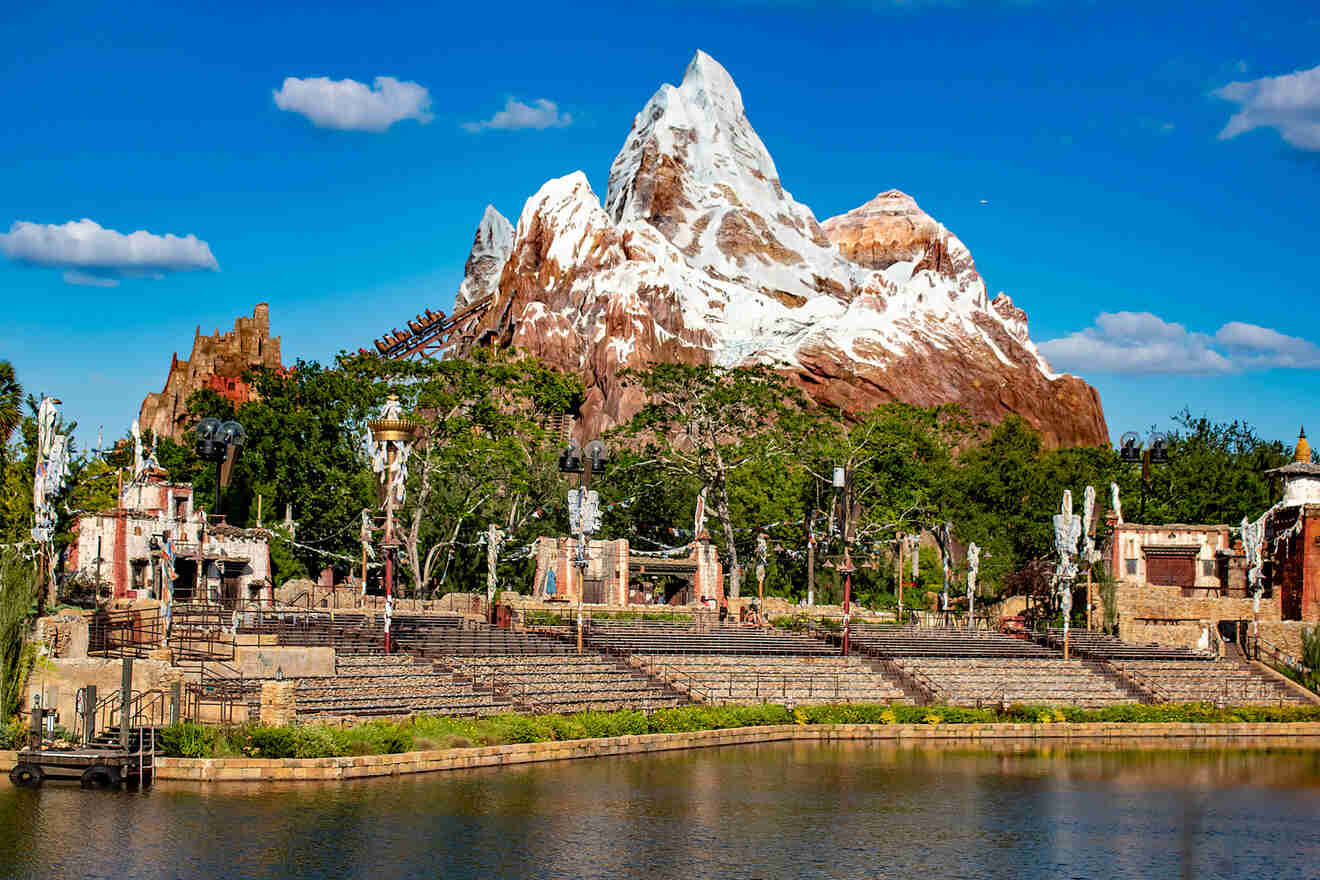 🐘 What should you not miss at Animal Kingdom?
Animal Kingdom has quite a few must-do attractions, like Avatar Flight of Passage, Kilimanjaro Safaris, Expedition Everest, and the live Broadway-style show, Festival of the Lion King.
⏰ What is the first thing to do at Animal Kingdom?
If you plan to arrive first thing when Animal Kingdom opens, head straight over to Avatar Flight of Passage, so you can beat the crowds and be one of the first in line at this super popular attraction.
📅 Is Animal Kingdom worth a full day?
Yes! Many people mistakenly believe Animal Kingdom is a half-day park, but with larger-than-life attractions like Avatar Flight of Passage, entertainment like Festival of the Lion King, exhibits, trails, and so much more, you can easily spend an entire day here having fun.
🕗 What time does Animal Kingdom open?
Animal Kingdom's hours vary depending on the season, but the park typically opens at either 8 AM or 9 AM. Guests staying at Walt Disney Resort hotels are permitted to enter up to 30 minutes before the park officially opens for the day.
Conclusion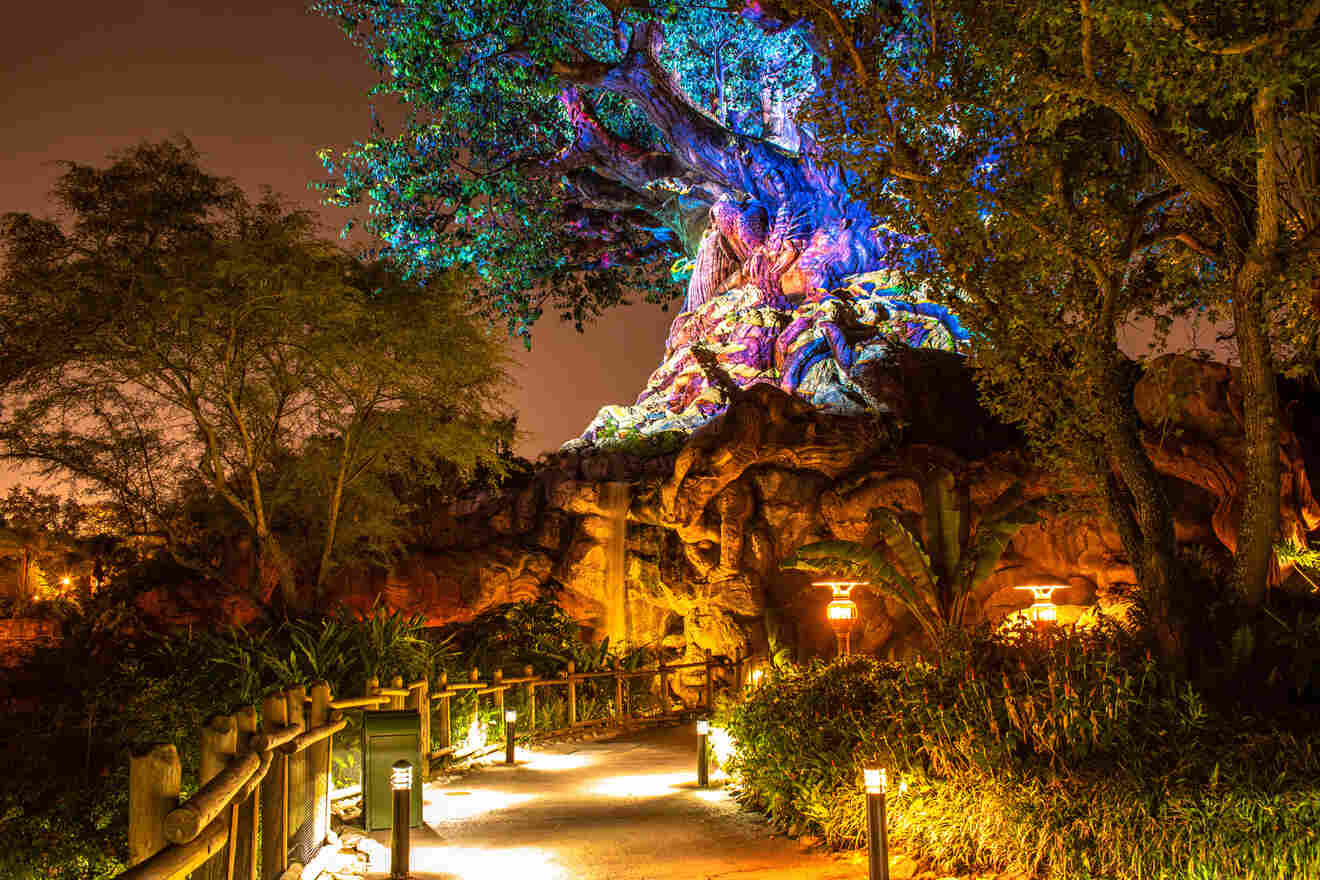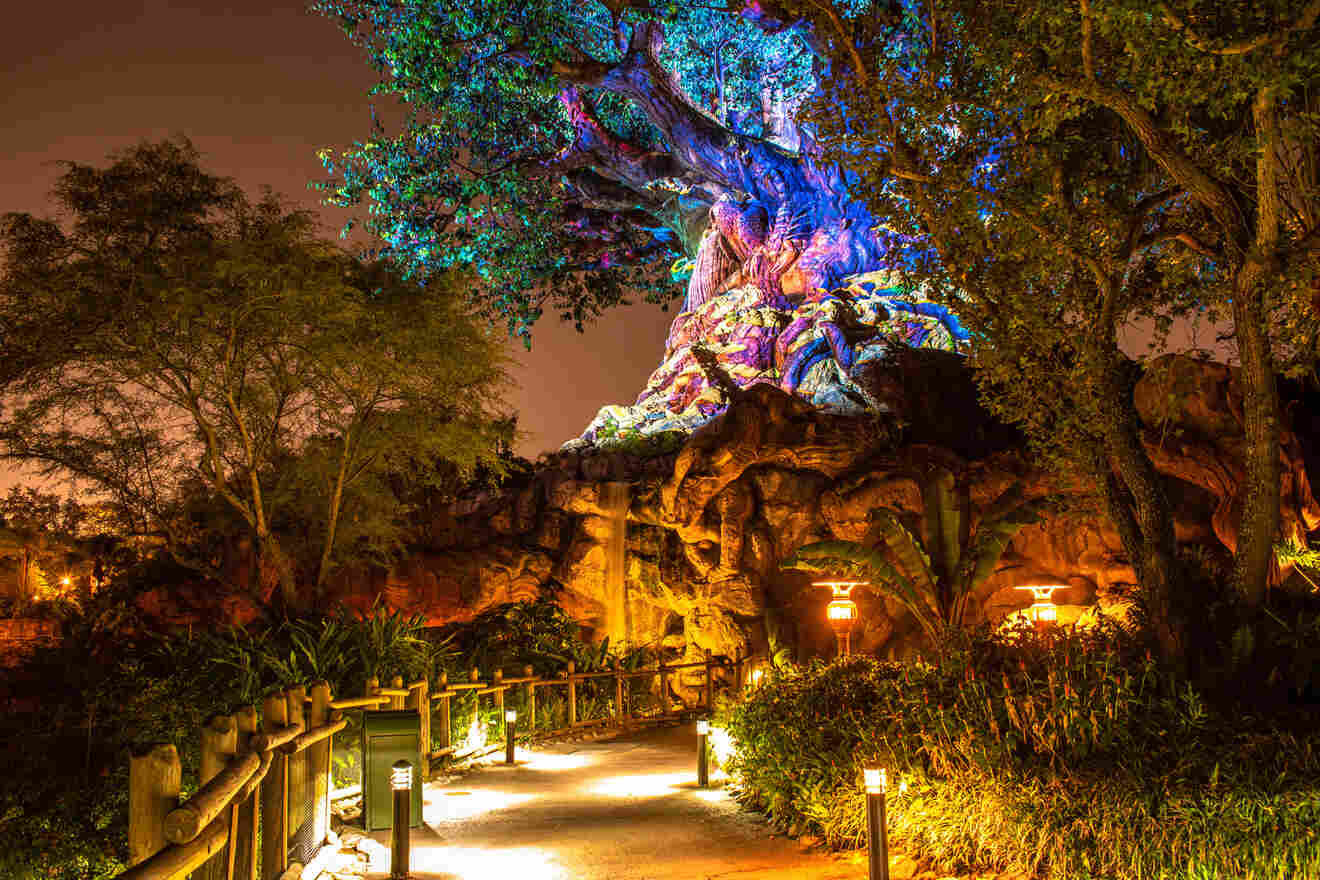 We've talked about some of the very best things Animal Kingdom has to offer, from thrilling rides and attractions to once-in-a-lifetime encounters with the incredible animals that call Animal Kingdom home.
Apart from what to do at Animal Kingdom, we also covered what you need to know before you go, with some tips and tricks sprinkled throughout. Thanks so much for making it to the end of this article with me! I hope reading all about this magical place has you excited to plan your trip there.
I know that planning a Disney vacation is no easy task, so I put together an Ultimate Guide to Walt Disney World® for you that goes in-depth on a lot of the things we chatted about in this article, like tickets, resorts, the reservation system, and more.
And remember, if you have any additional questions, you can always leave a comment, and I'll get back to you!
Peace, love, and pixie dust,
Montana
---
Pin it for later!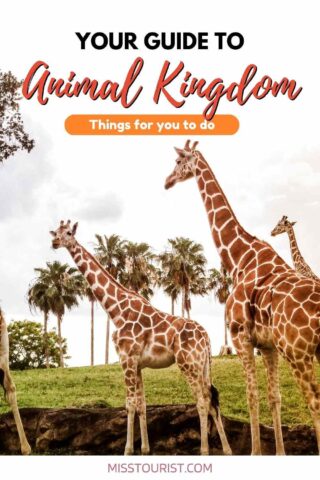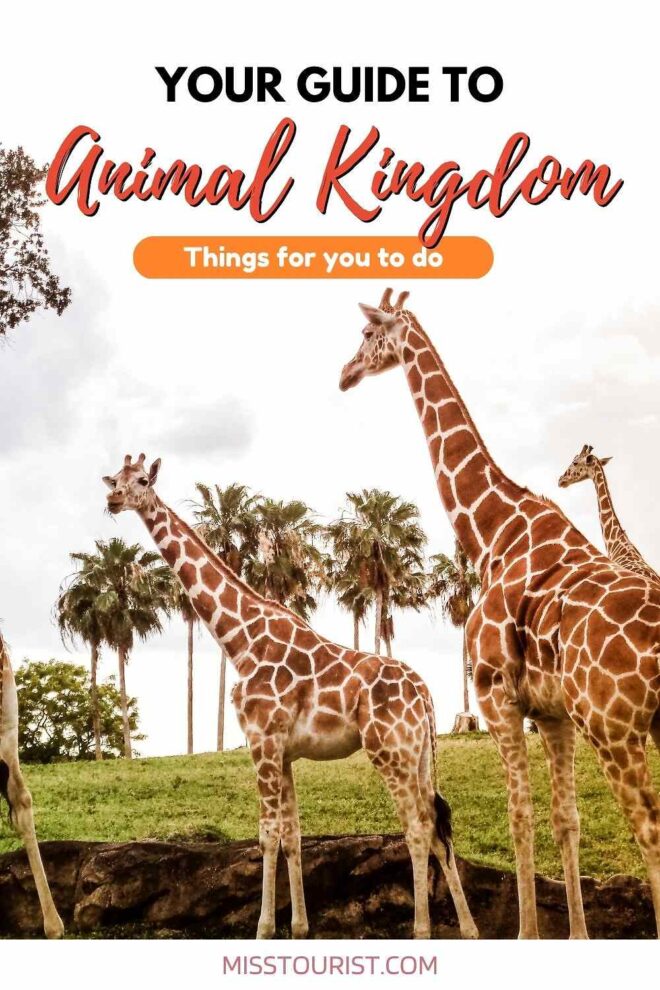 Pin it for later!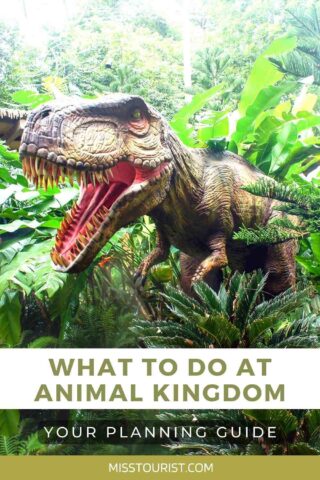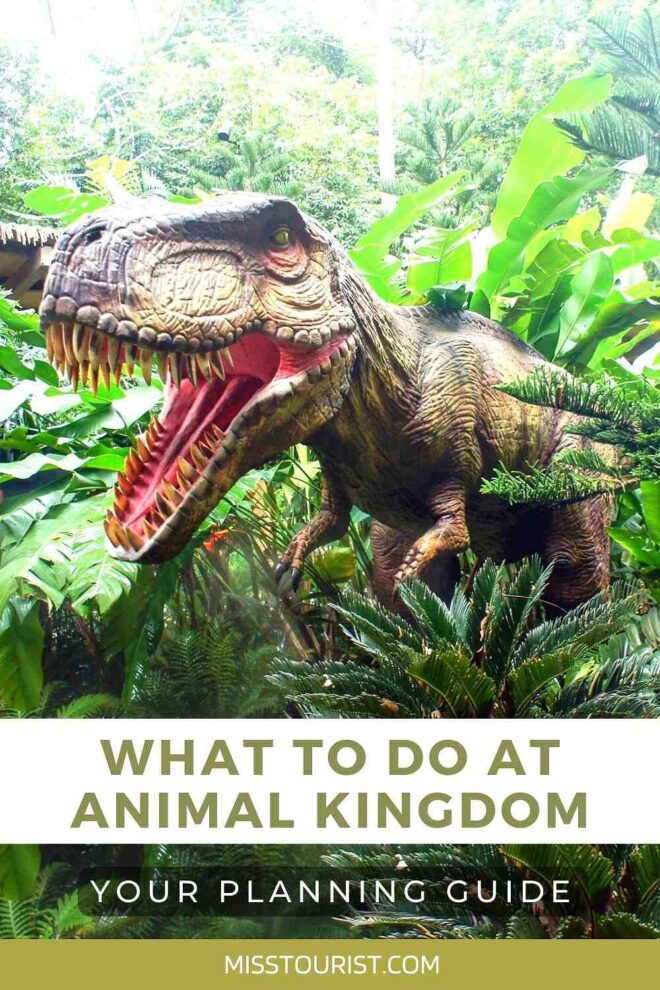 Products You May Like